Hello lovelies, how are you all this November day? Can I interest anybody in glamorous sequinned gowns, a stately Irish mansion and black tie, topped off with a sprinkling of divine stationery design?
Yes? Then please come with me to Ireland for the wedding of Vicky and Stags Theodoulou, captured so wonderfully by the lens of Adam and Grace Photography.
Photography Adam and Grace Photography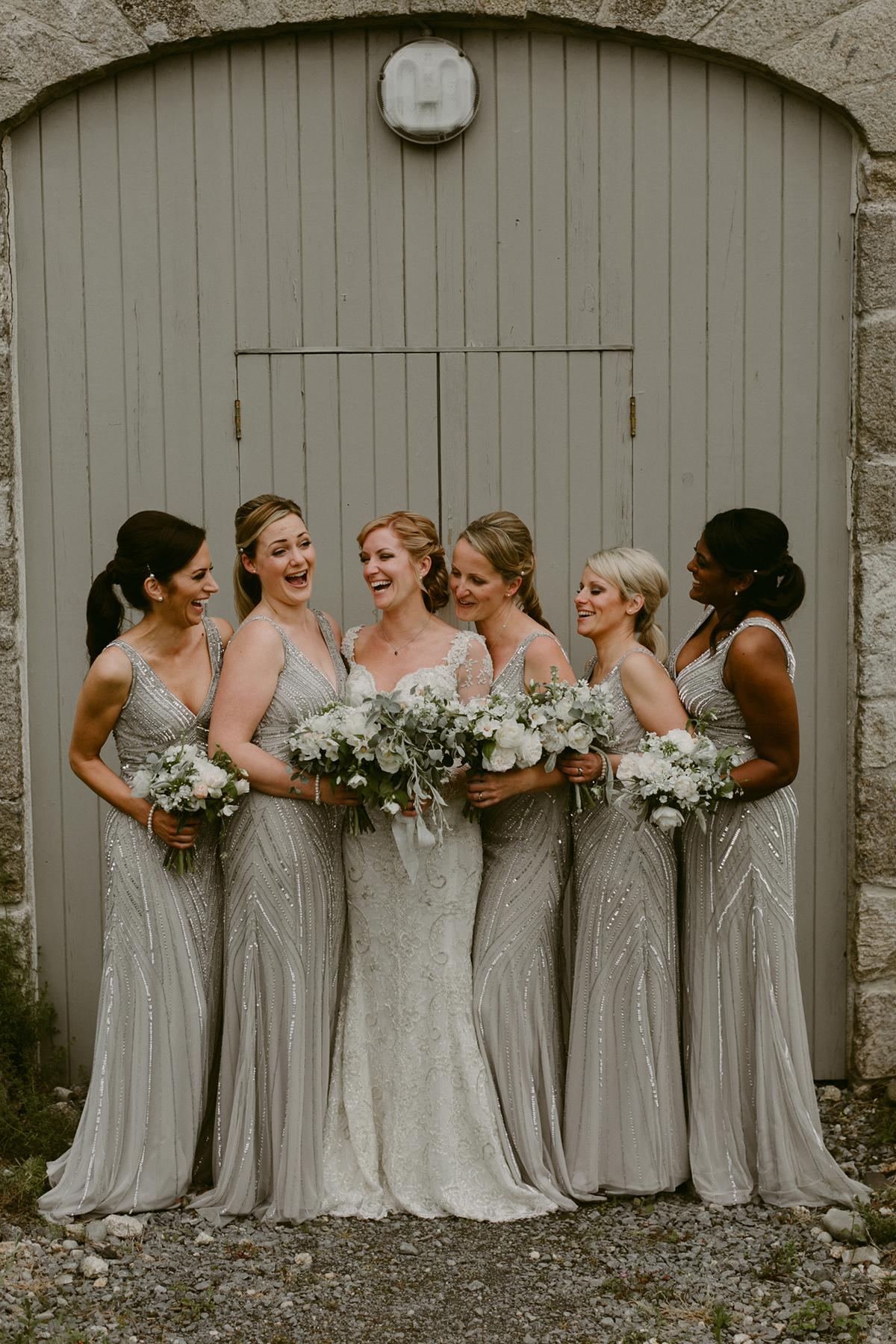 The glamorous tone for the day was set by Vicky's impeccable gown, an elegant low-backed, plunging creation embellished with sequins. She found this Galia Lahav design at London boutique Browns Bride, and added a sweeping cathedral-length veil by the same designer. Come evening, she removed the sleeves for a beautiful party look. You can explore more gorgeous Galia Lahav gown via our Pinterest board dedicated to this glamorous design house."It was everything I wanted! Lace, backless, slim fitting, detachable sleeves. The veil was gifted following a visit to Tel Aviv (Flagship store) during which I and my mum, Rose, met Galia Lahav and Sharon Sever."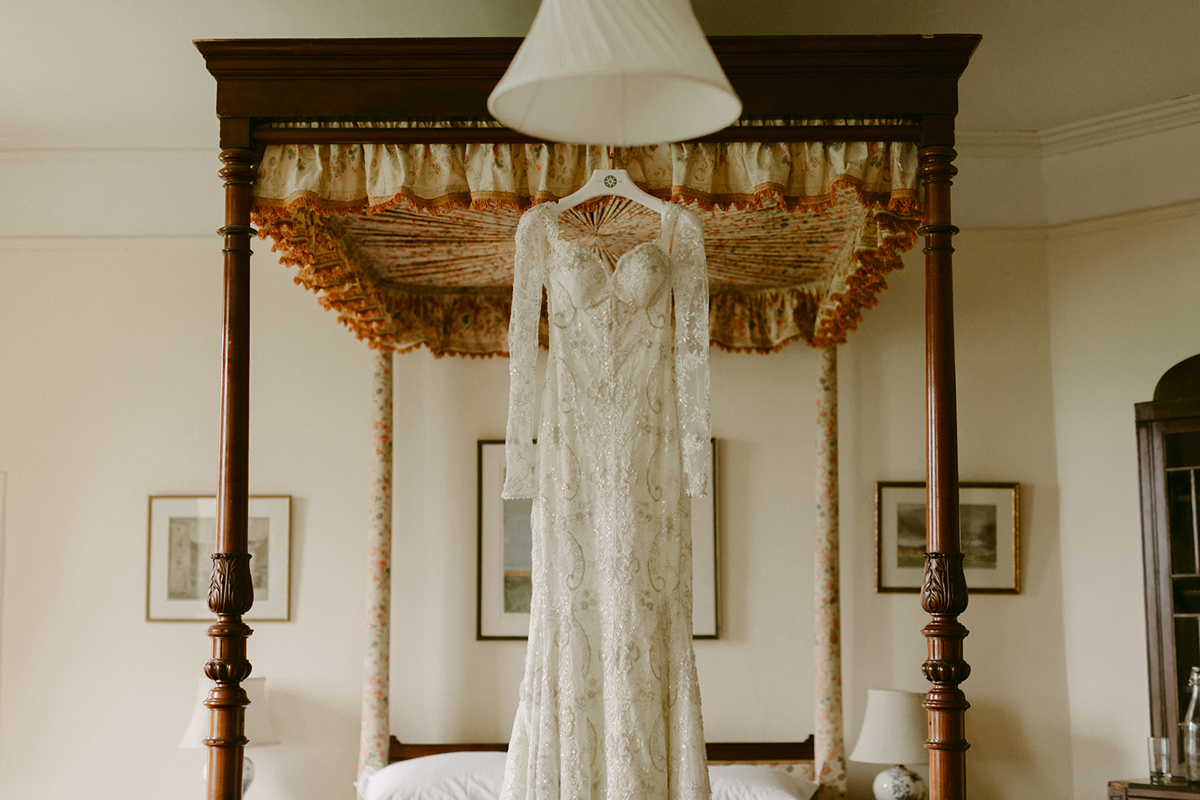 The embellished detail of the gown was picked up in with a statement pearl and diamond hair comb loaned by Vicky's sister-in-law Sophie.
[JP-VIDEO]
Her sapphire and white gold pendant was a gift from Stags, which he designed himself, and her pearl earrings belonged to her nan Betty, who sadly passed away the year before the wedding. Bringing the whole look together were these gorgeous, gorgeous embellished shoes, designed by Rachel Simpson Shoes.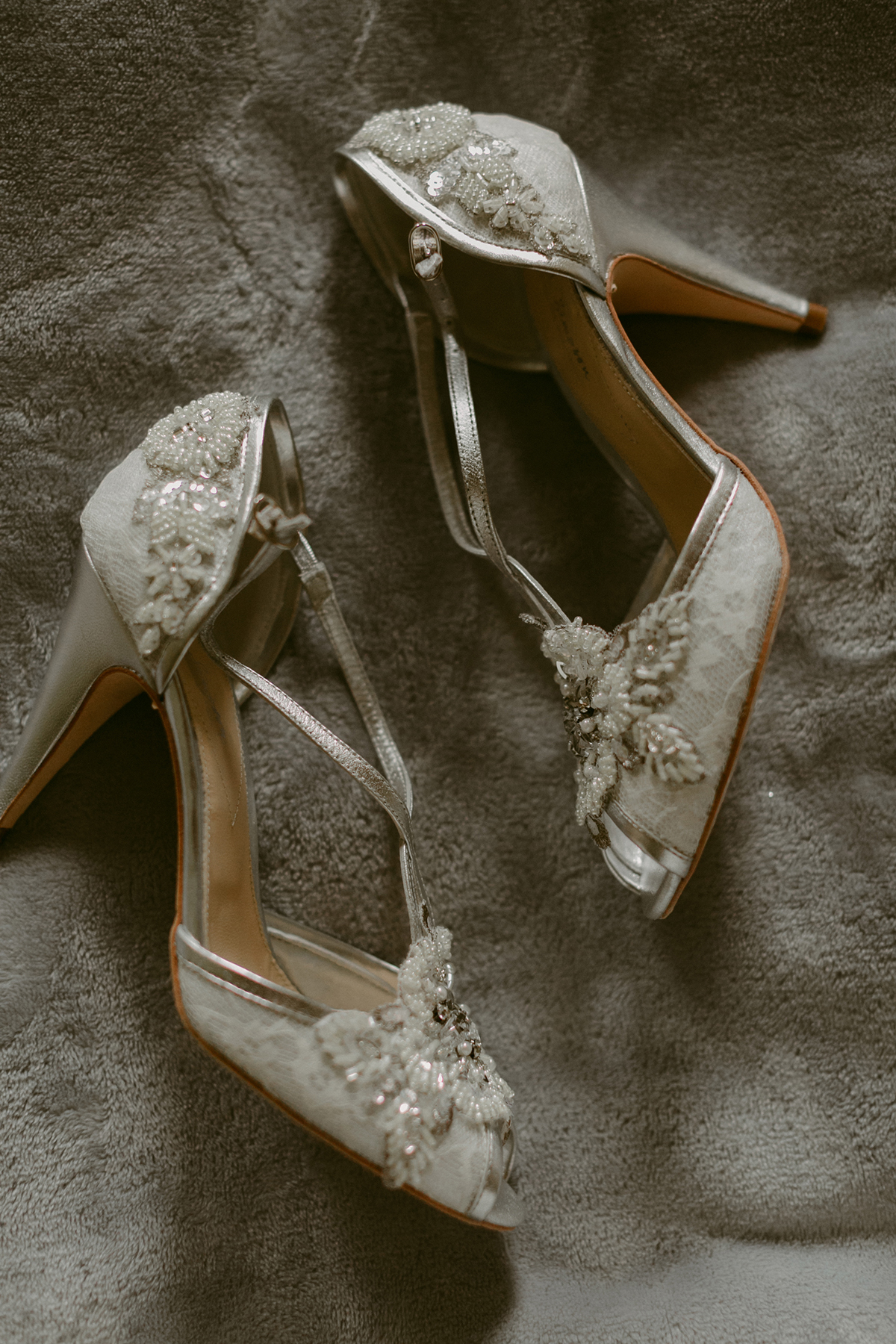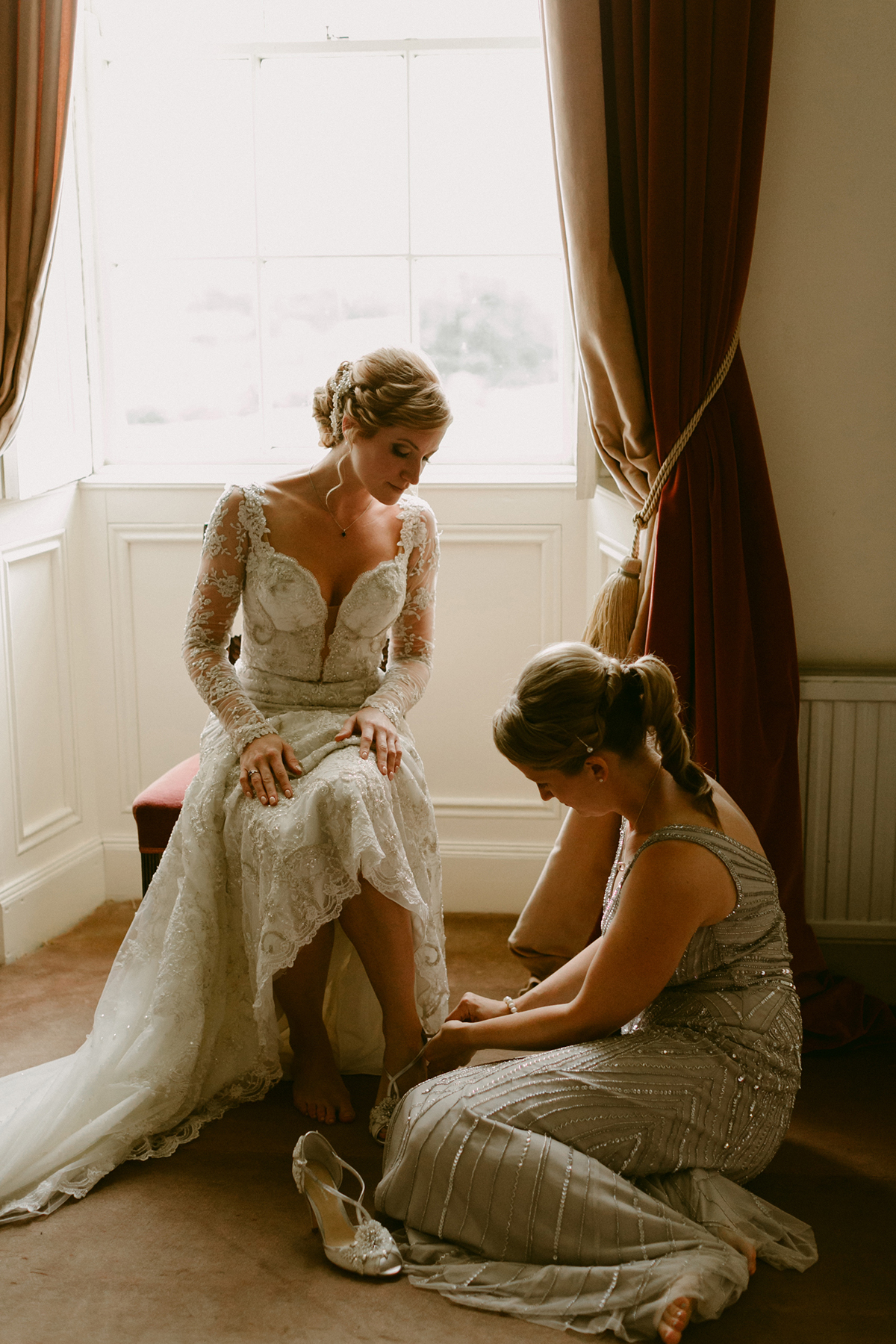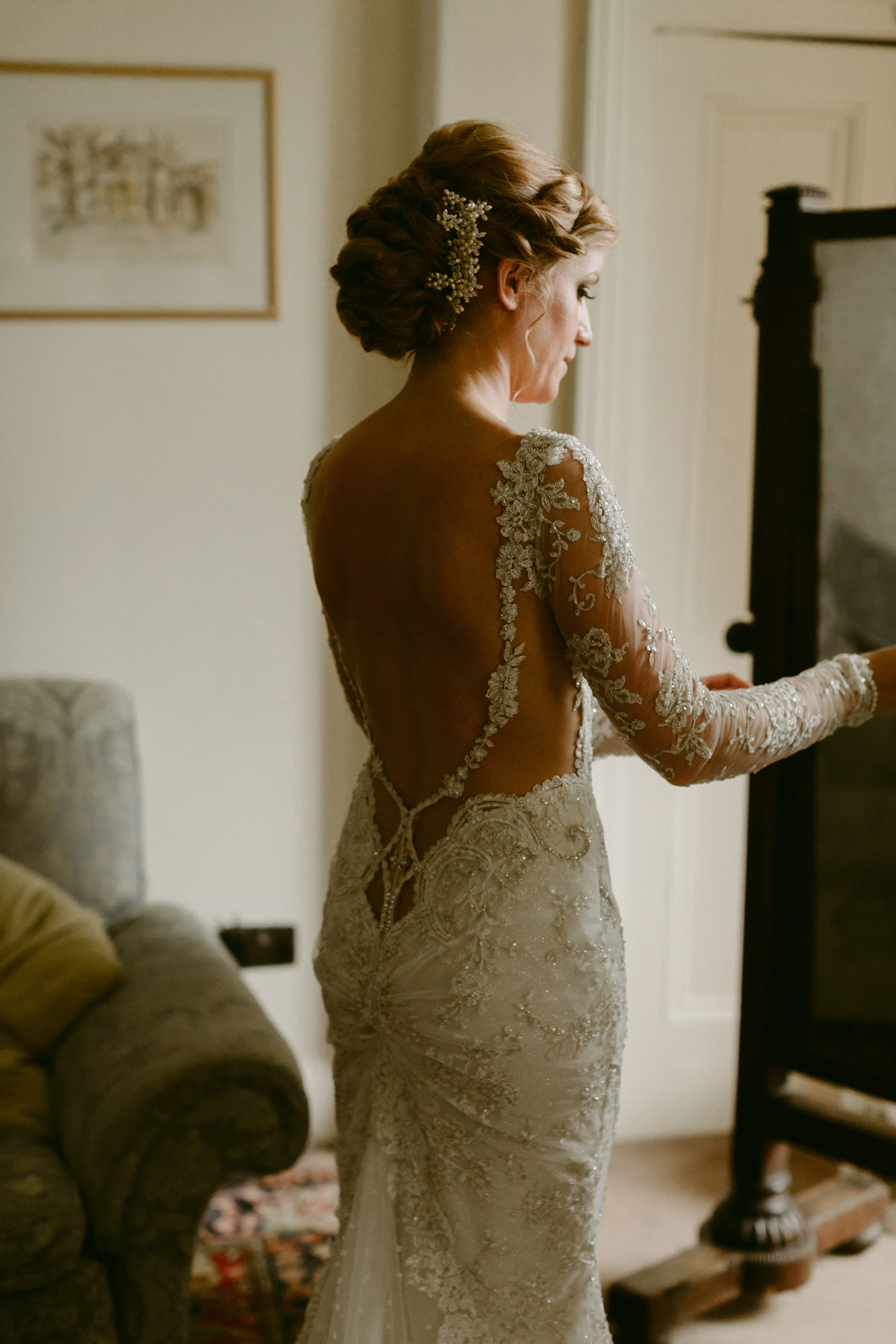 Inspired by the beautiful historic setting and the groom's nickname 'Stags' the couple chose the phrase 'The Hunt Is Over' to inform their wedding weekend, which was also characterised by black tie and sequinned glamour, and elegant floral details.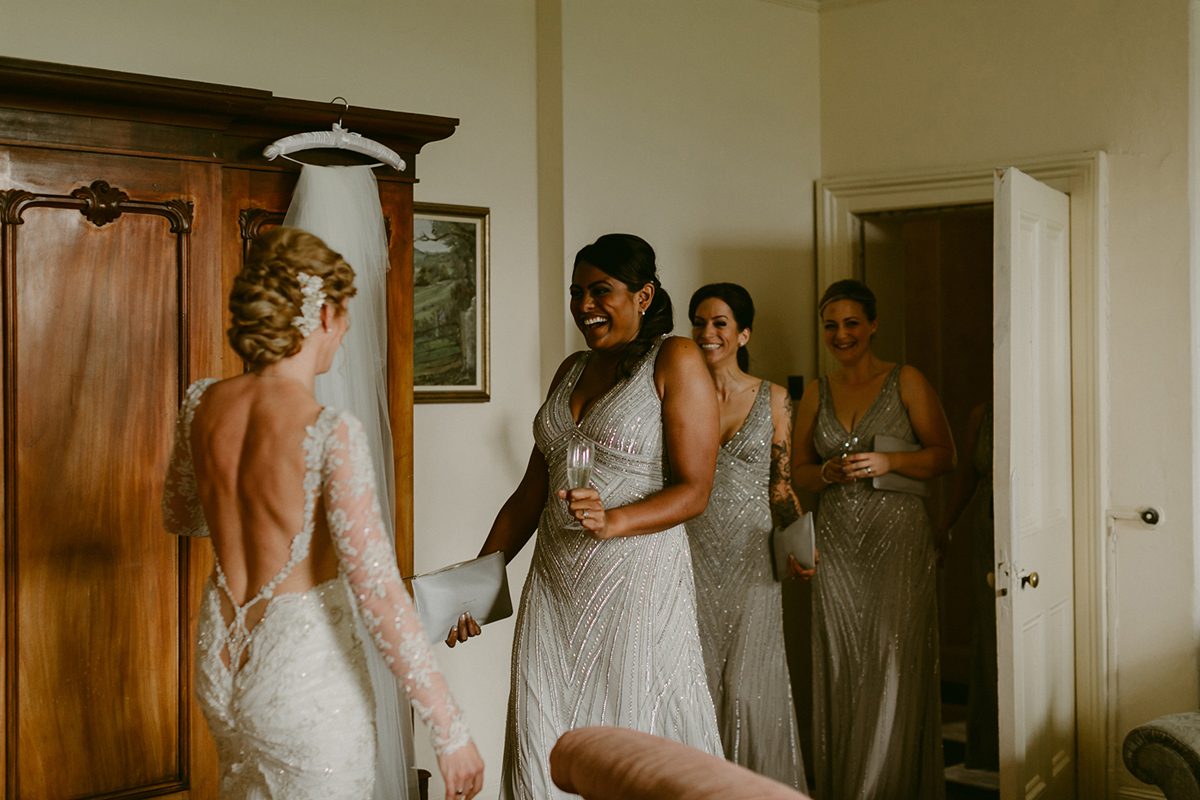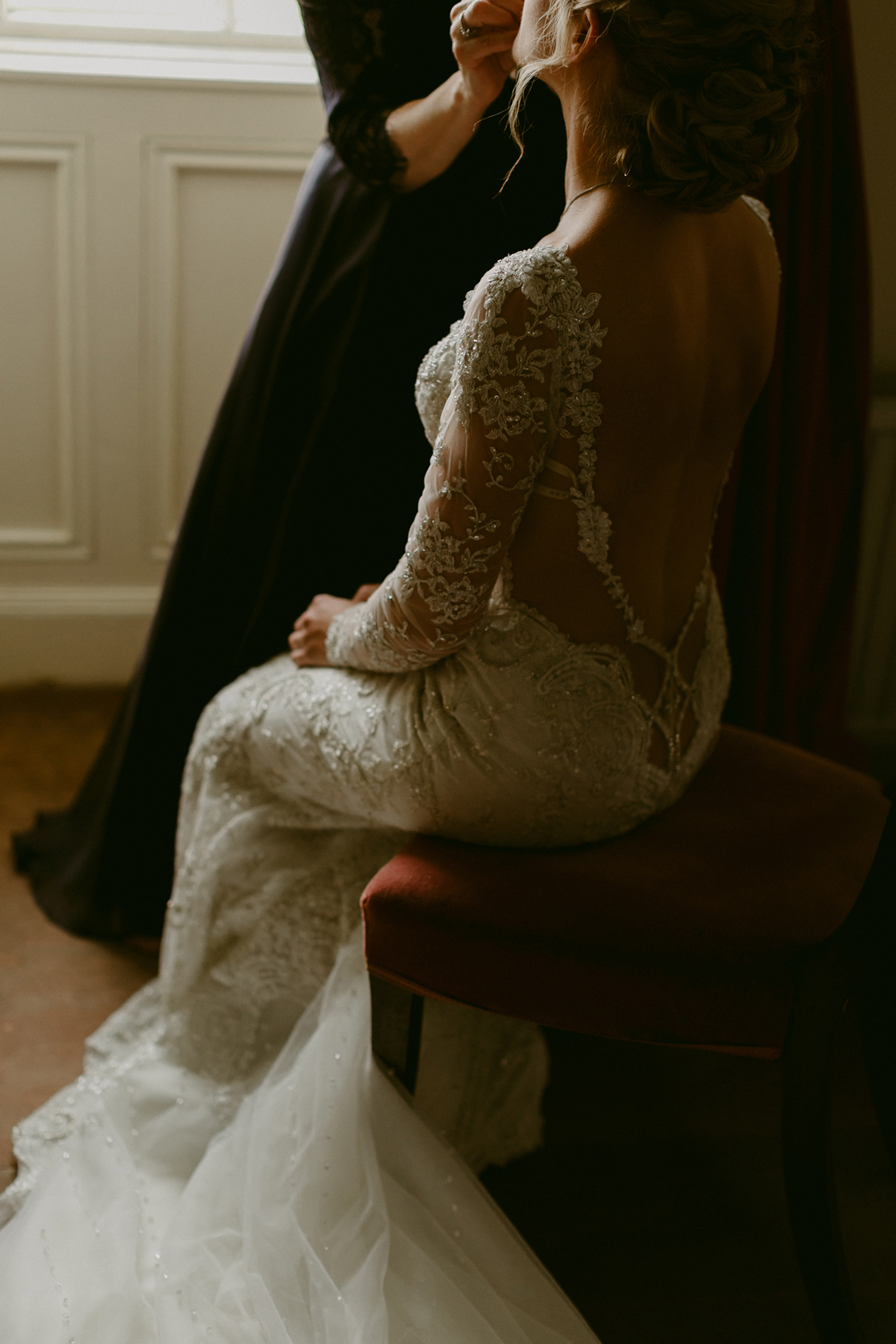 Stags' family own a hair and beauty salon in Enfield, London, so Vicky was surrounded by loved ones as she got ready.
Stags' sister Claire styled her fair hair into this intricate up-do and her mother-in-law Trudi applied her make-up to create an understated, pretty look which is so elegant.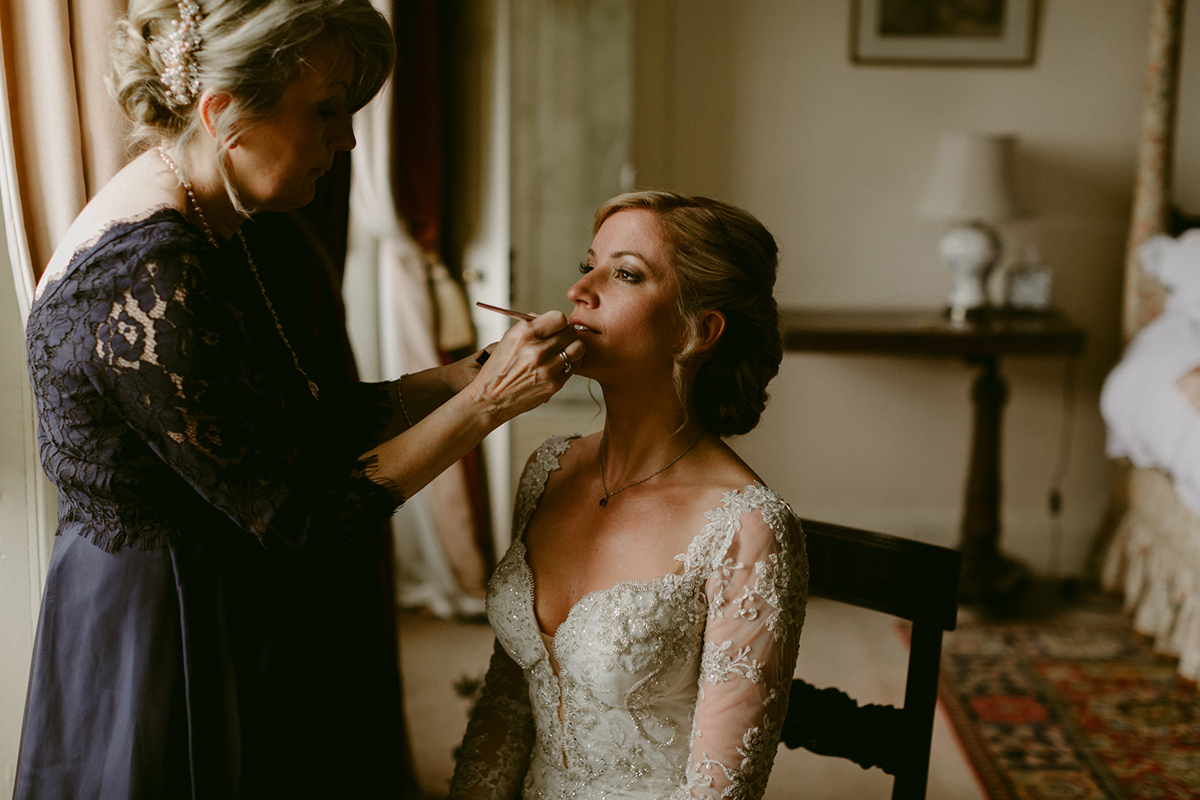 The maid of honour and bridesmaids' gowns reflected Vicky's elegant style. Their long, floaty Teona sequinned gowns in different shades of muted silver and nude were found at Frock & Frill, and they were worn with suede peep toe shoes by Phase Eight. To reflect the Irish setting, they each wore a Thomas Sabo pearl bracelet with a shamrock charm, and carried handy Katie Loxton silver clutch bags.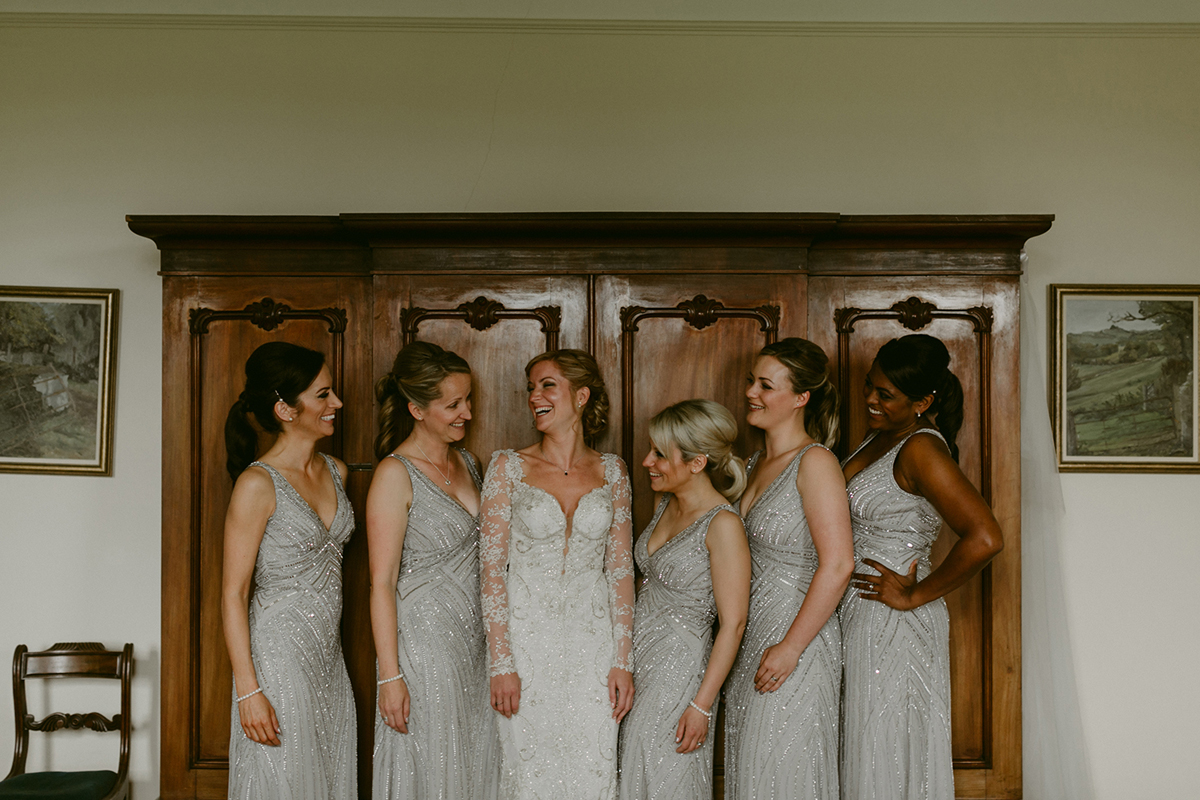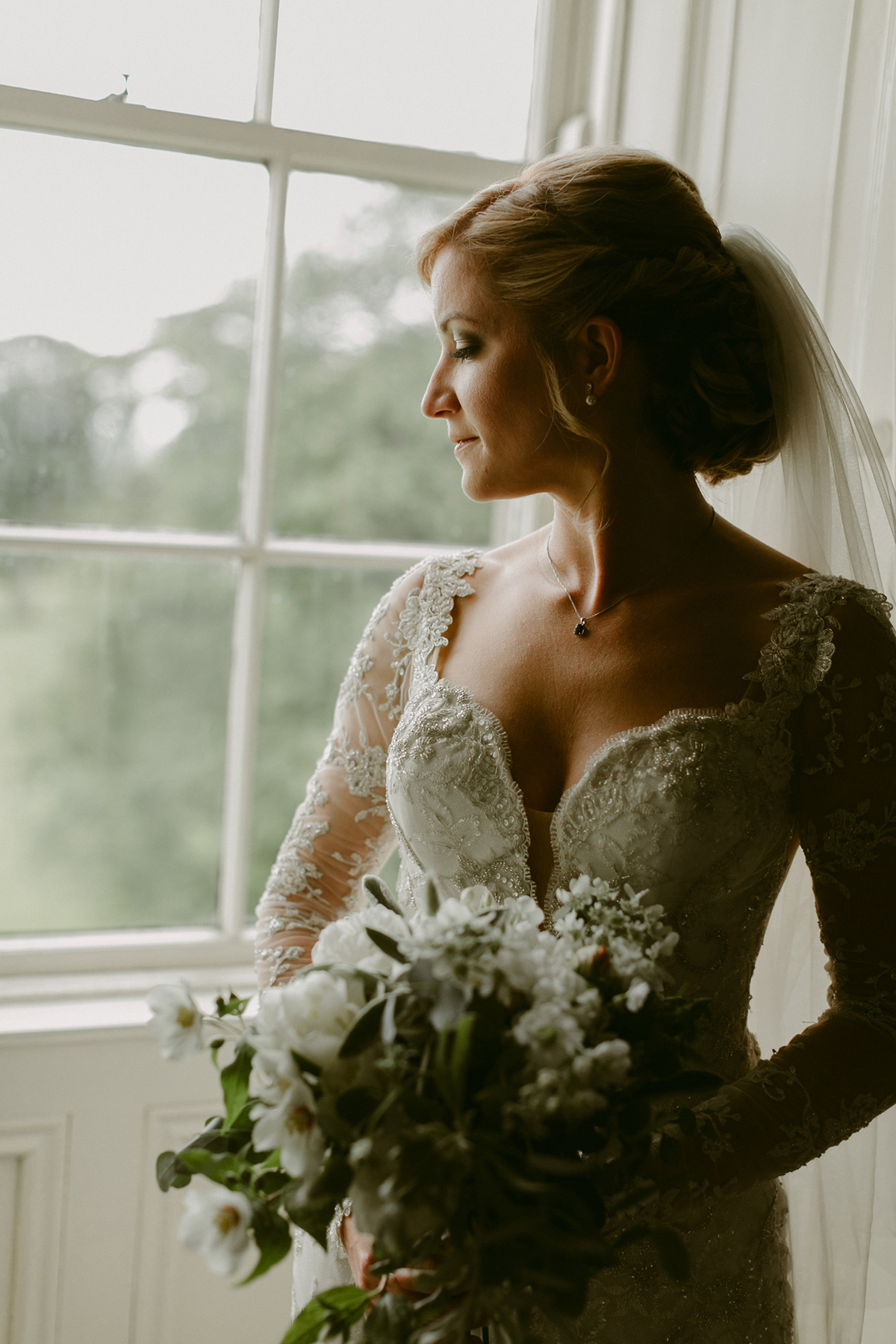 Borris House in County Carlow, Ireland was the spectacular setting for Vicky, a deputy head of HR and Stags, a teacher, on 28 May 2017.
The bride's father grew up in the estate grounds and her grandmother was a parlour maid here in the 1940s, so it was a location full of memories and meaning for the couple.
The couple were first introduced by Stags' sister Claire Darvill, and they were engaged for eighteen months before celebrating at Borris House.
"Stags proposed on my favourite beach in Ireland, Curracloe Beach, in County Wexford where my family owned a cottage that we regularly stayed in whilst I was growing up."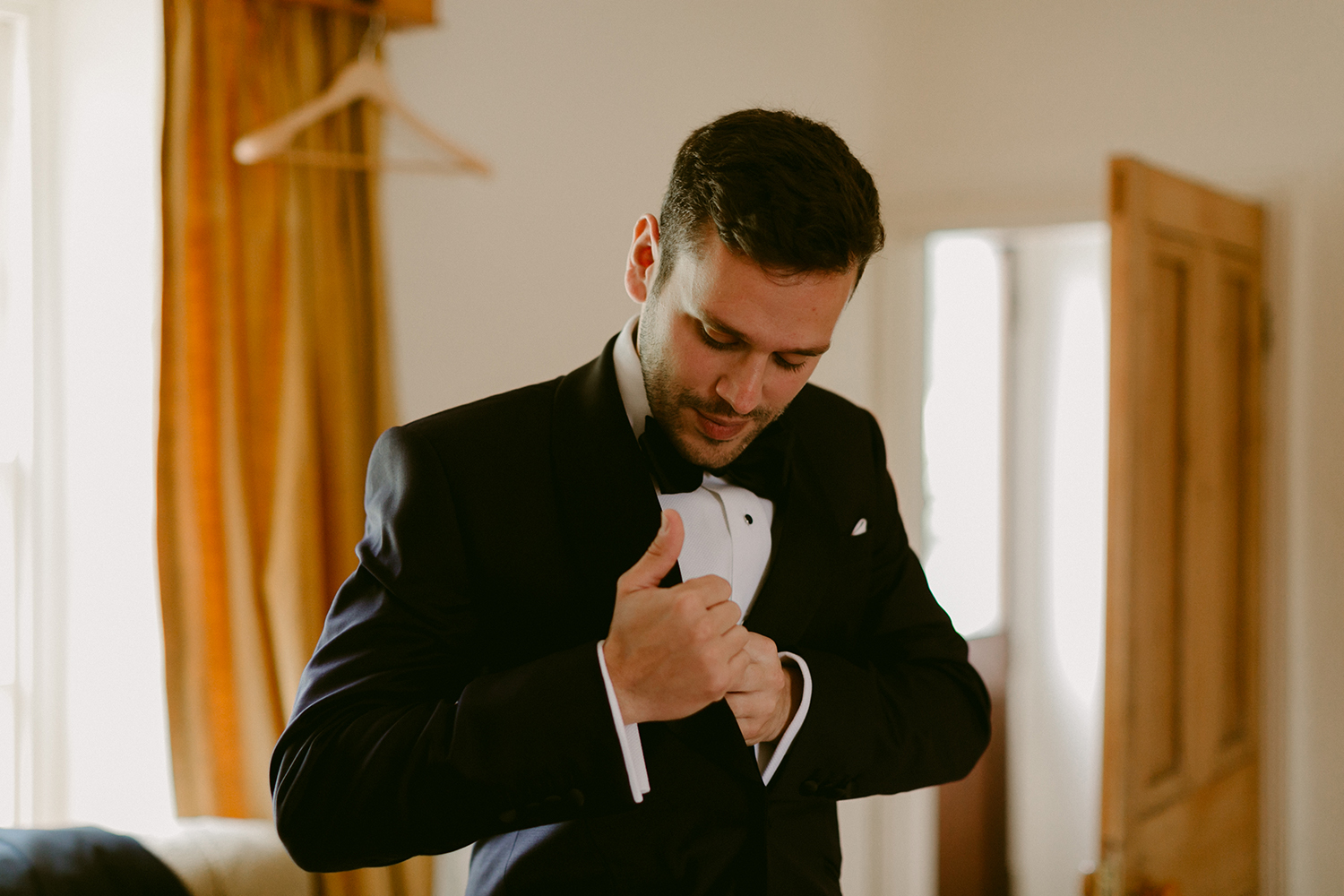 I love the black tie look rocked by Stags and his groomsmen; it looks wonderful with the stately setting of Borris House. His fitted blue dinner suit was from Dress2Kill in London, accessorised with a white silk handkerchief and black and white gold studs, all from Dress2Kill.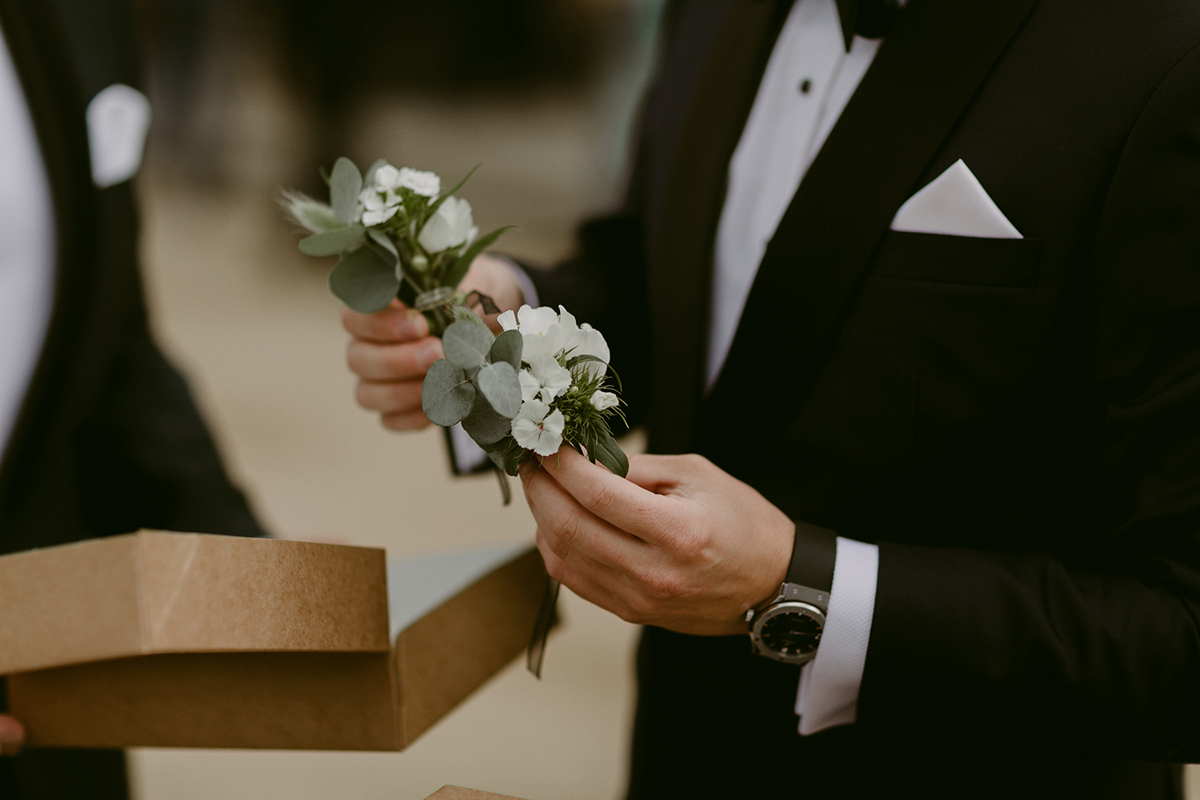 A personal touch came from his grandad's sapphire blue and gold cufflinks and his Hublot Classic Fusion watch, a wedding gift from Vicky. Dress2Kill also embroidered the date of the wedding and the couple's names on the inside of his suit; such a romantic detail.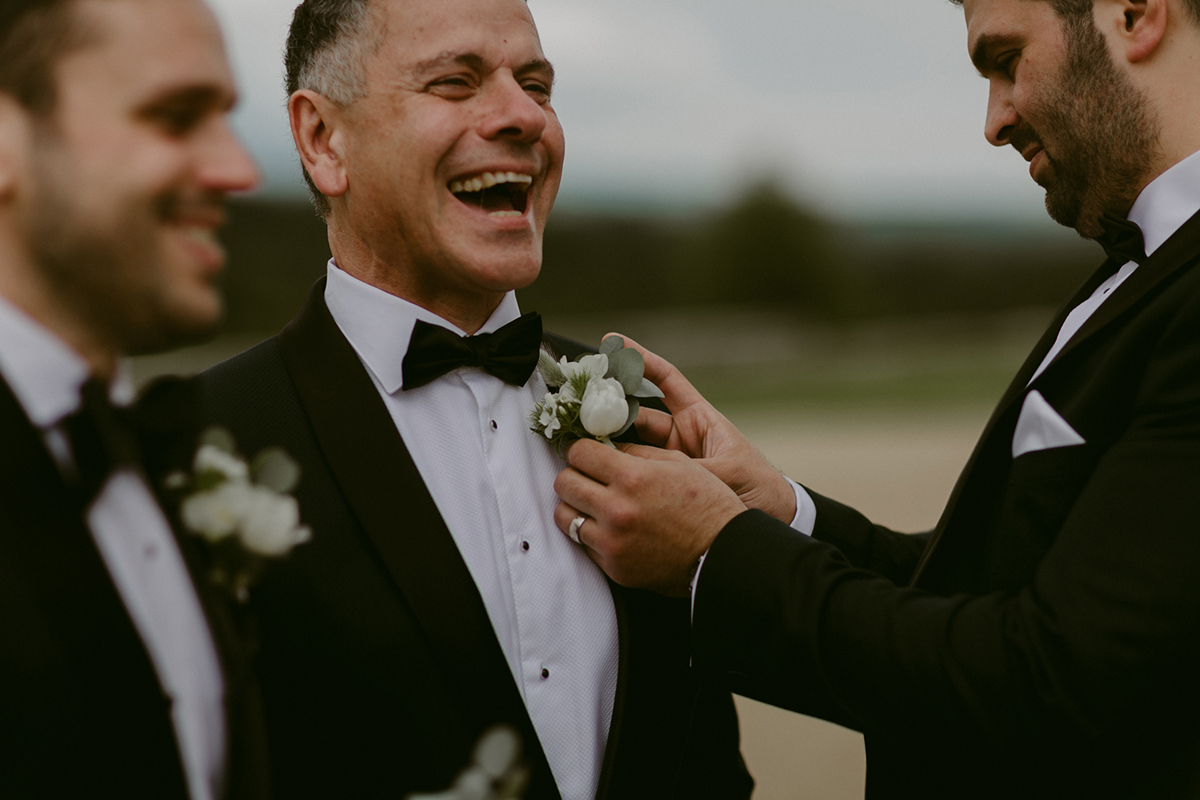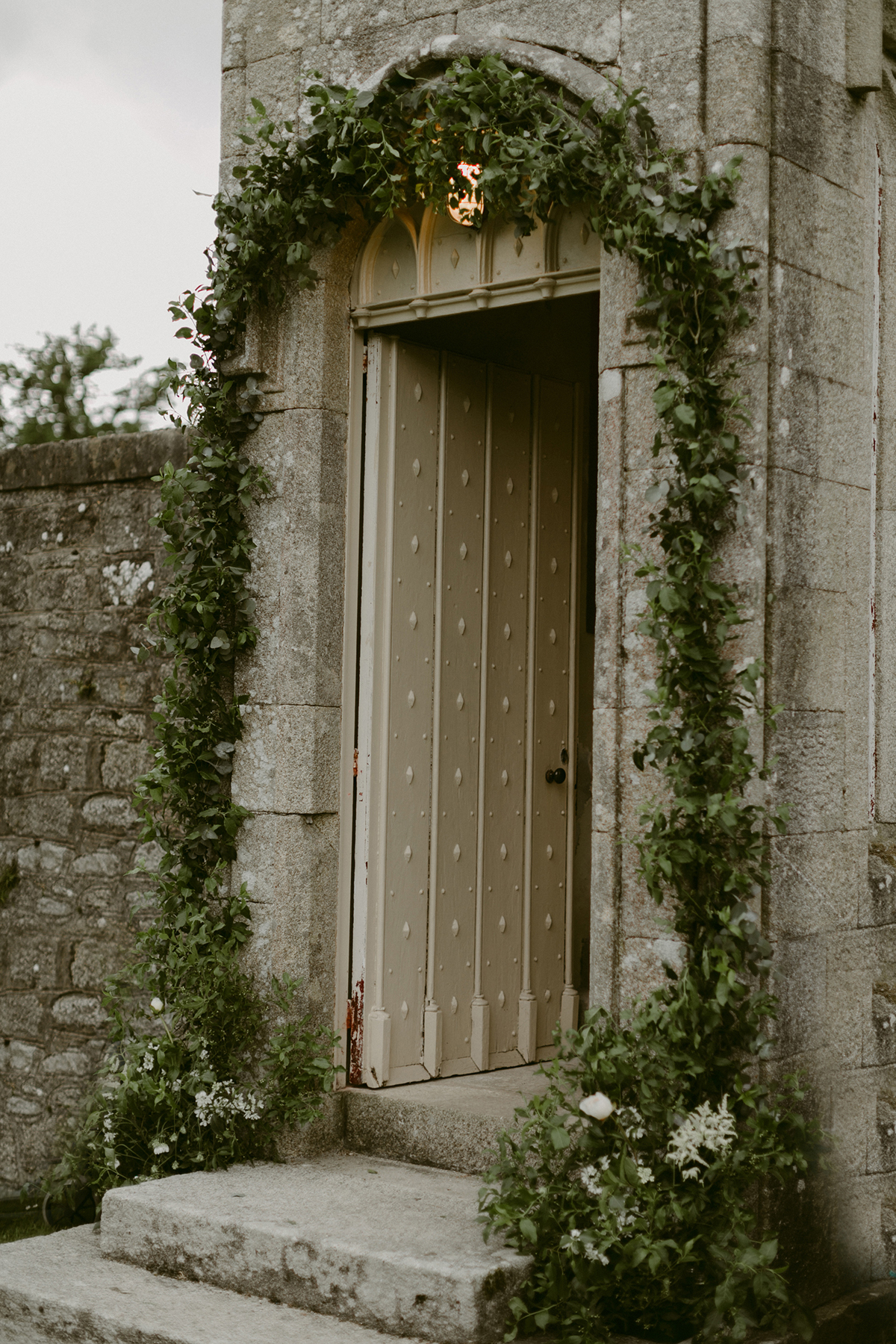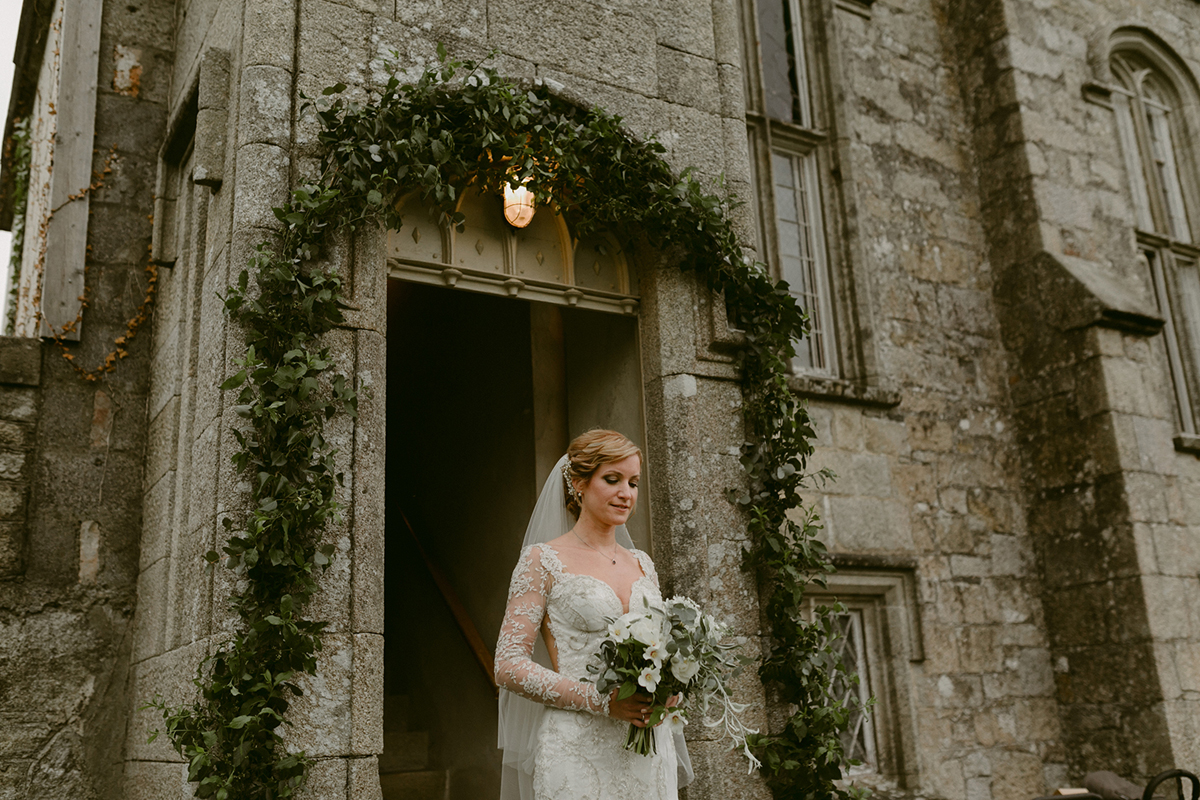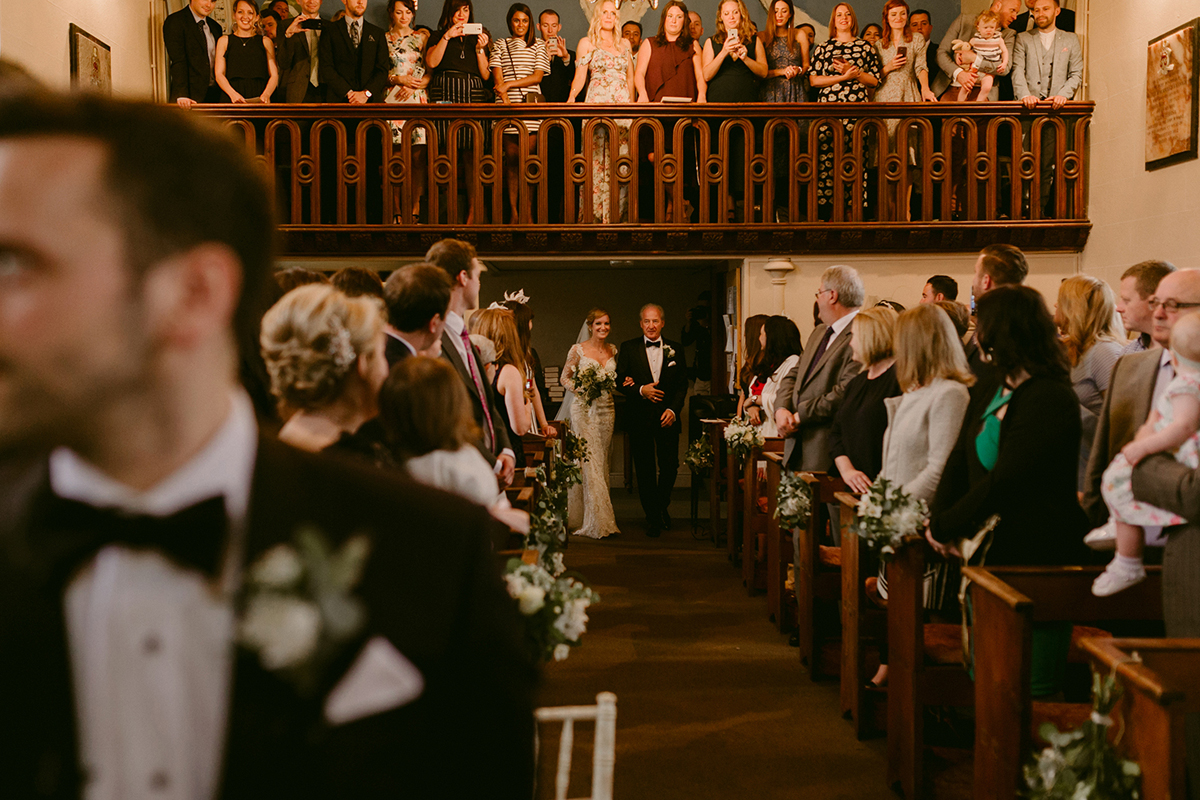 The couple married in a religious ceremony in the chapel on the estate grounds, and Vicky entered on the arm of her father as 'My Father's Daughter' from 'Sense & Sensibility' played.
"We had 1 Corinthians 13; this reading was chosen as Stags has read it at each of his sisters' weddings. It was read by Stags' sister Sophie Demetriou. Also 'Les Misérables' by Victor Hugo – this reading was chosen as we had heard it at our very first theatre show together in London and also at another wedding. This reading was read by Stags' sister Emma."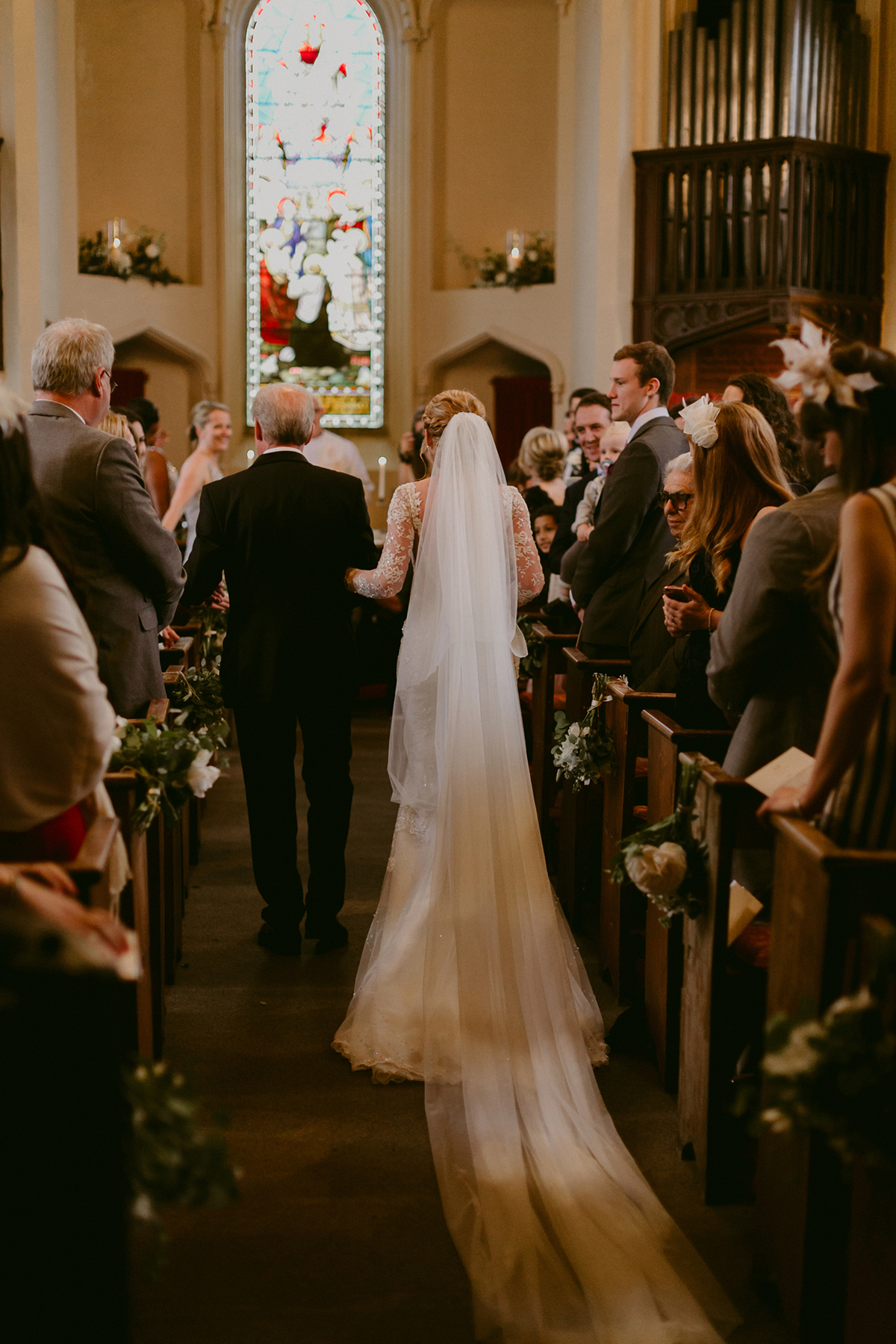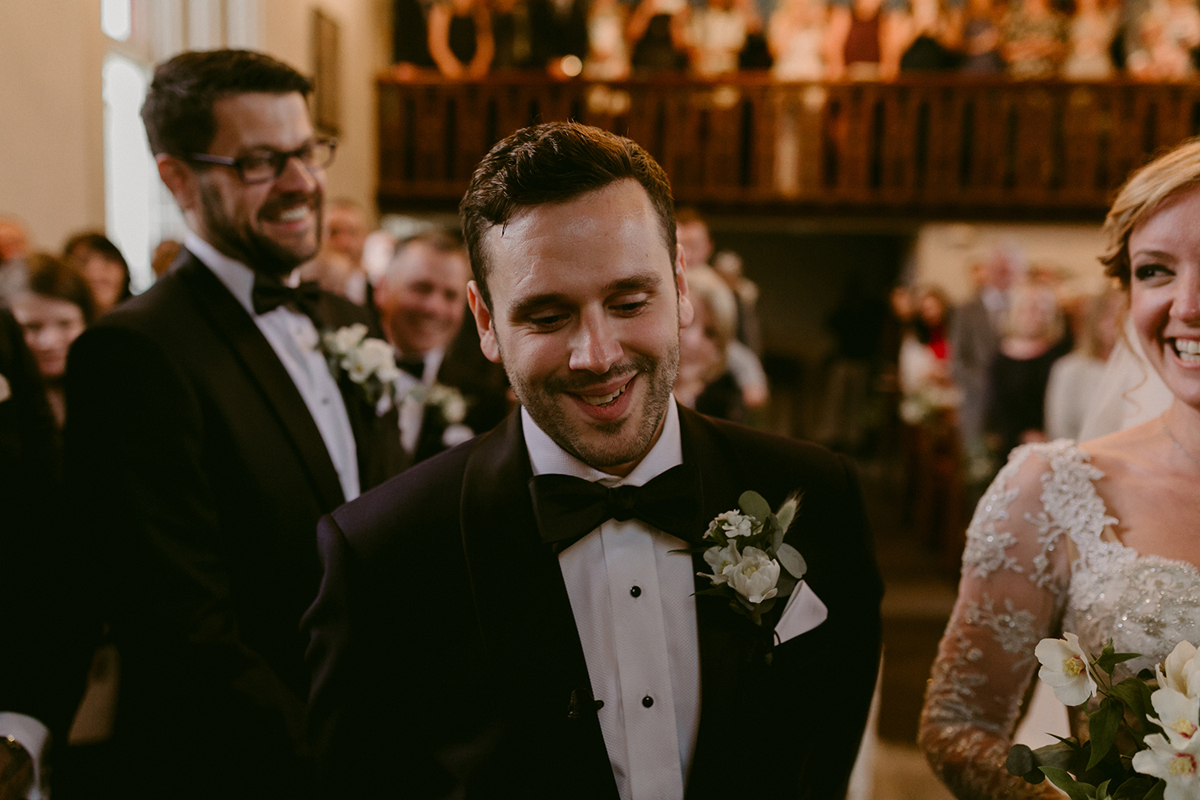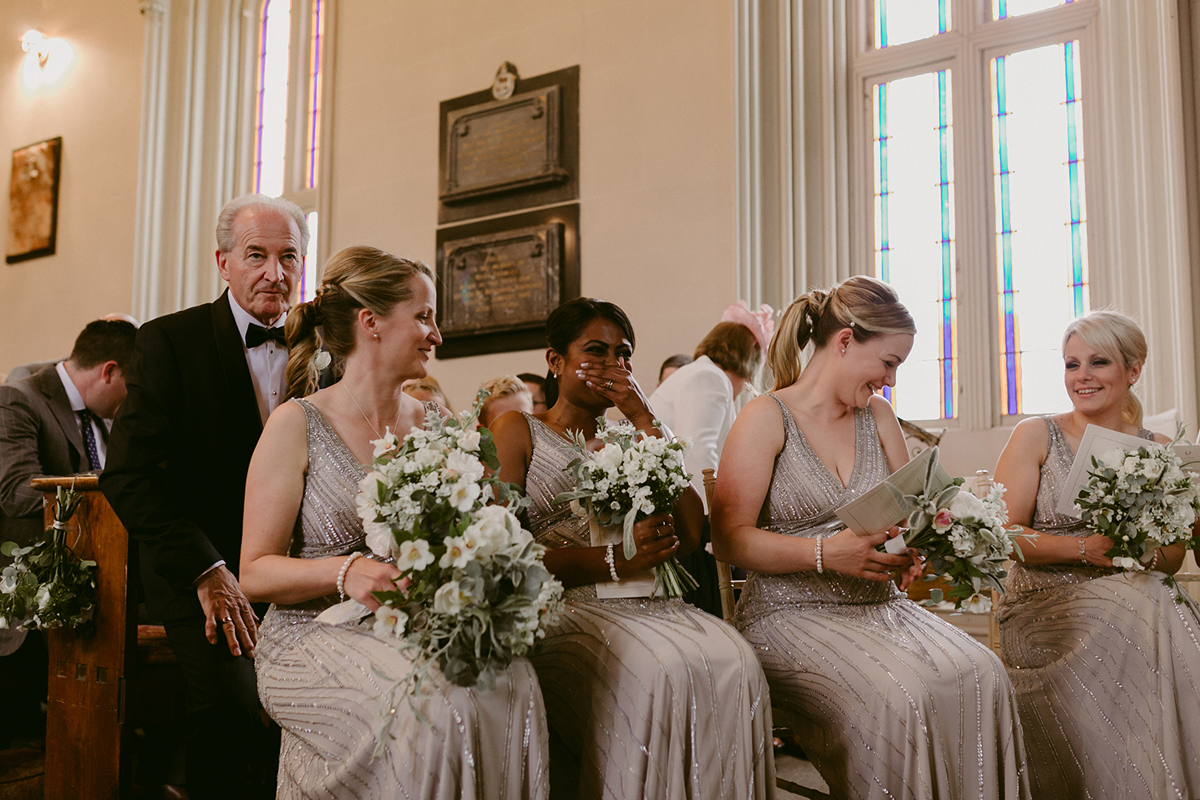 The couple both named the church ceremony as their favourite part of the day.
"My favourite part of the day was the church; although we had 160 guests and the chapel was full it felt very special and personal; all our favourite people in one room and on the grounds of Borris House which is so personal for my family."
"Stags' favourite part of the day was seeing me in my dress. Stags had always said he would never turn around as I walked down the aisle, and he didn't… his face was perfectly captured by our photographers, and it was worth it!"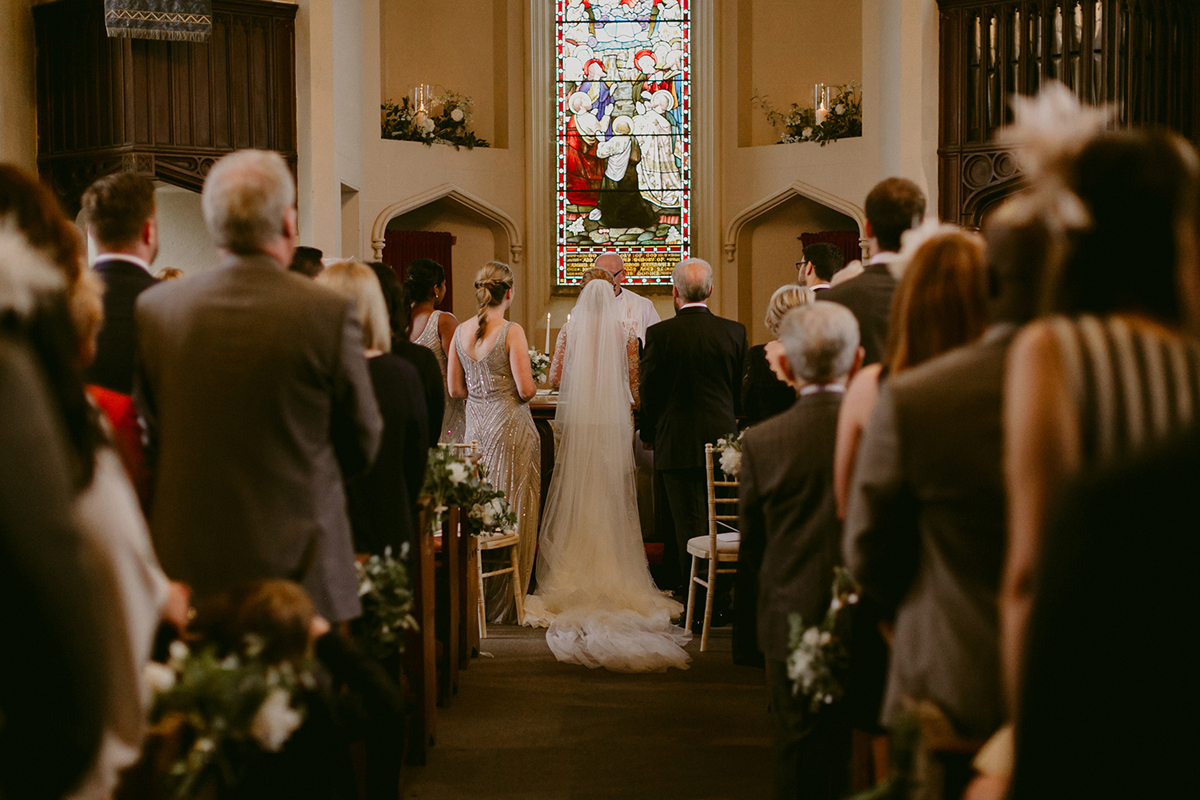 "Michelle Prinold from Vanilla Retro designed our invitations, order of service, menus, table plan, favour labels, personalised door hangers for bedrooms in the main house and welcome message for our guests in the cottages."
"Michelle was very responsive and managed to add a personal touch to each of her designs. VM Bespoke Ltd designed our place names; these were individual small wooden names with hearts with jute string."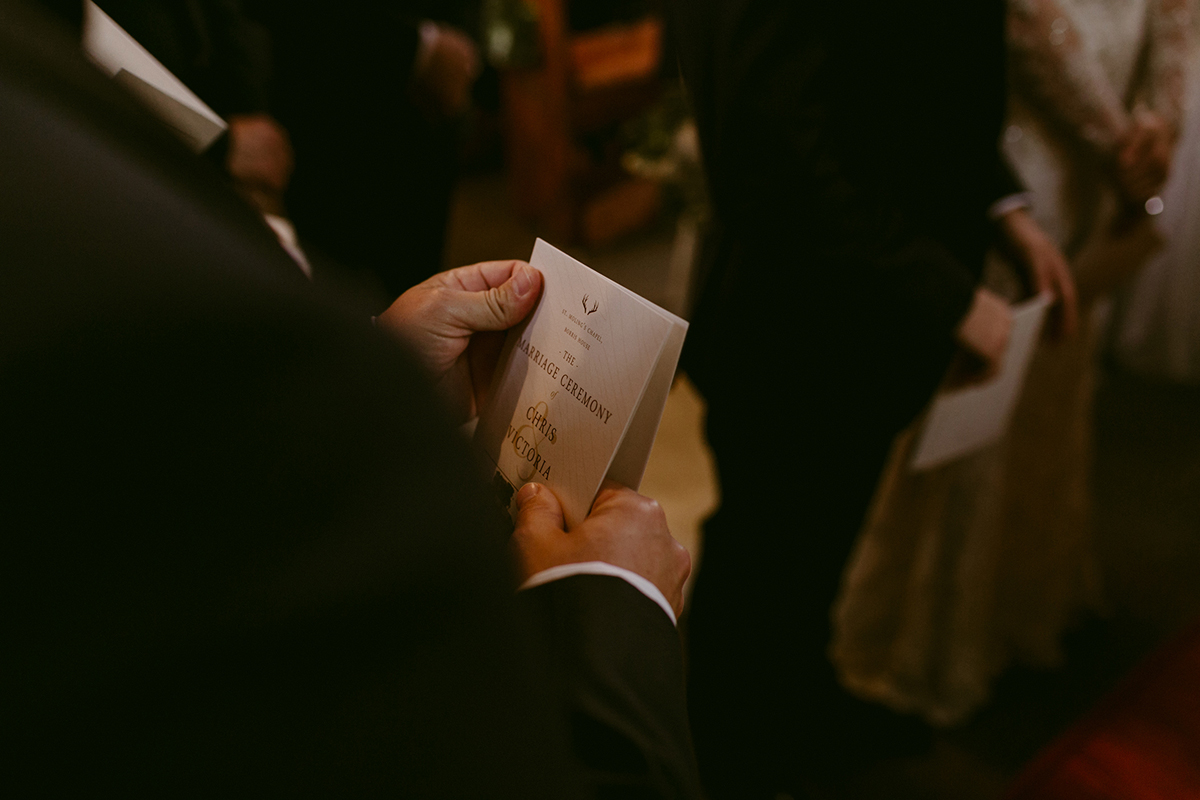 Stags proposed with a ring designed and handmade by V Jewellers in Cockfosters, London, so the couple returned there for their wedding bands.
"Stags chose a white gold matt ring and mine was white gold with encrusted diamond briquettes."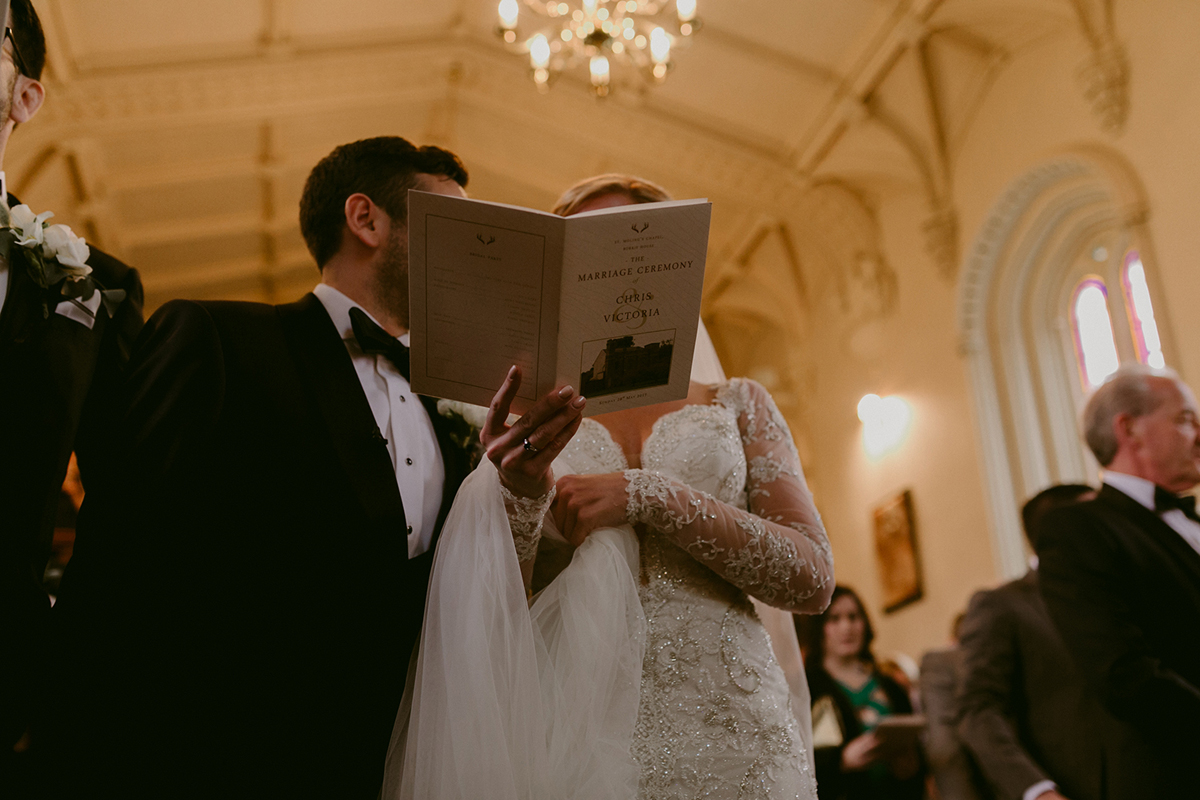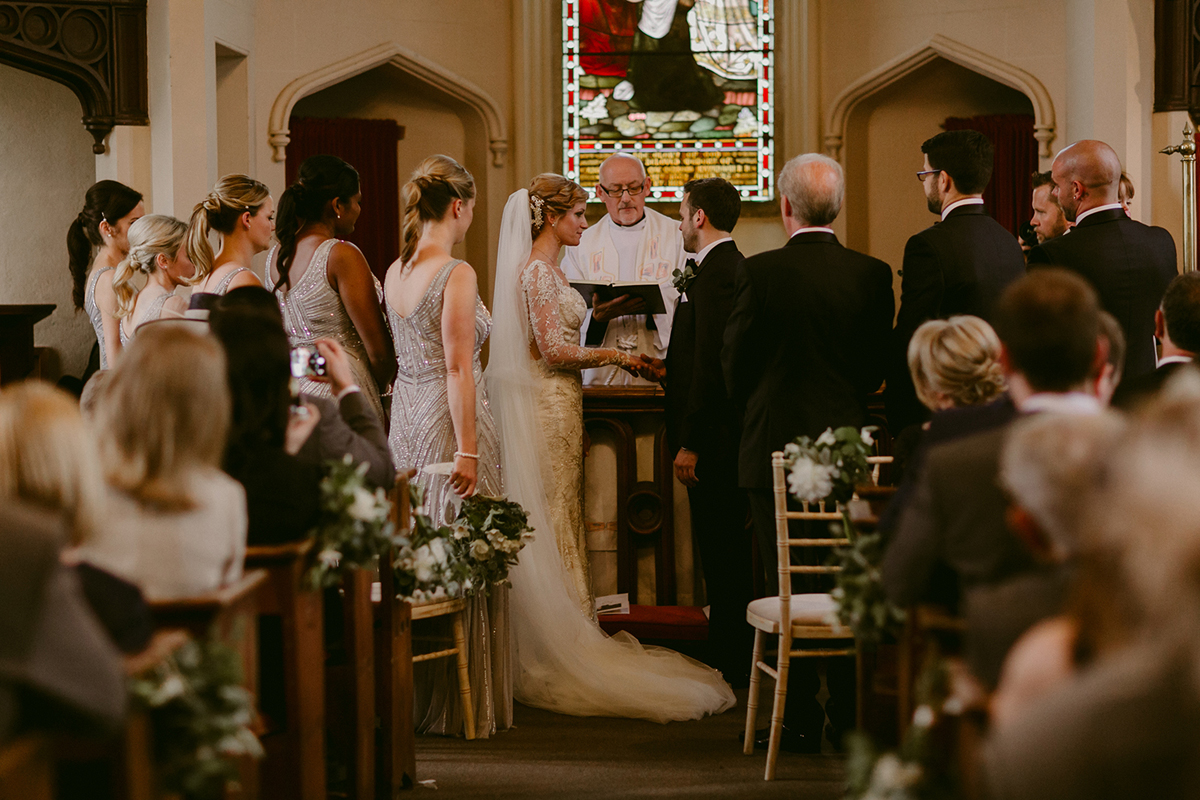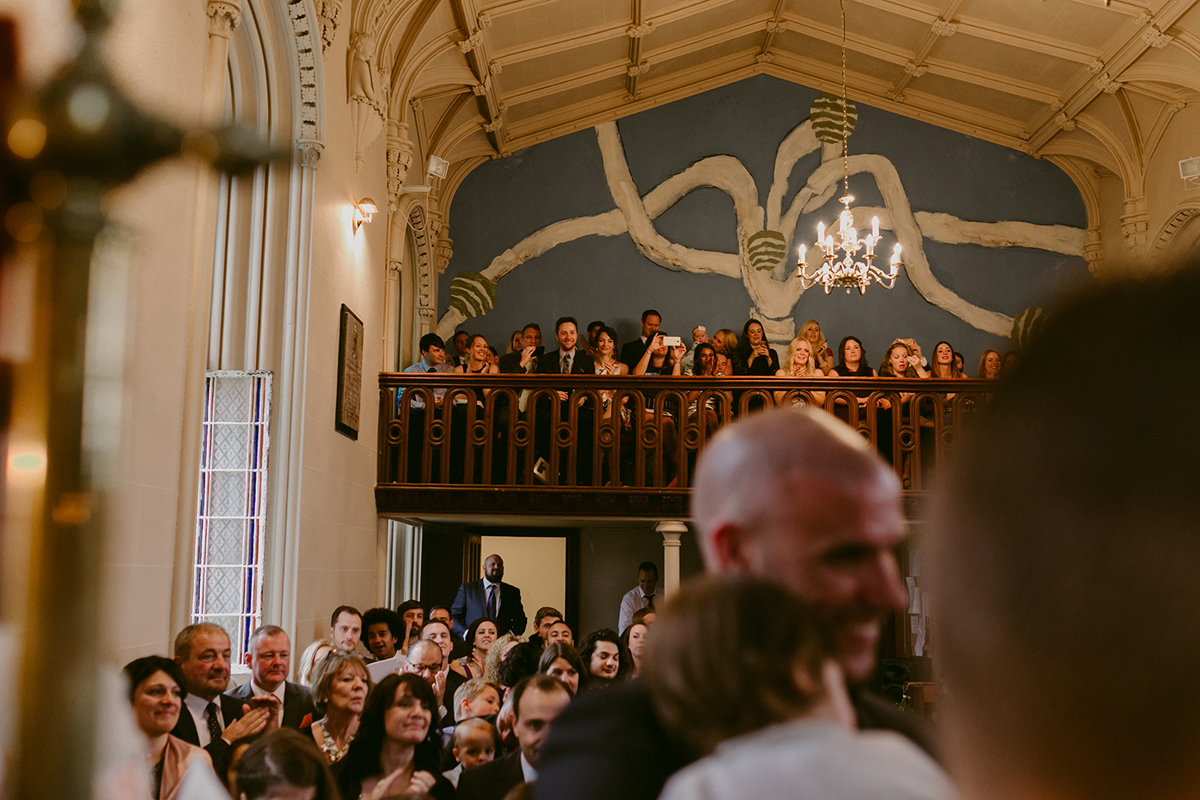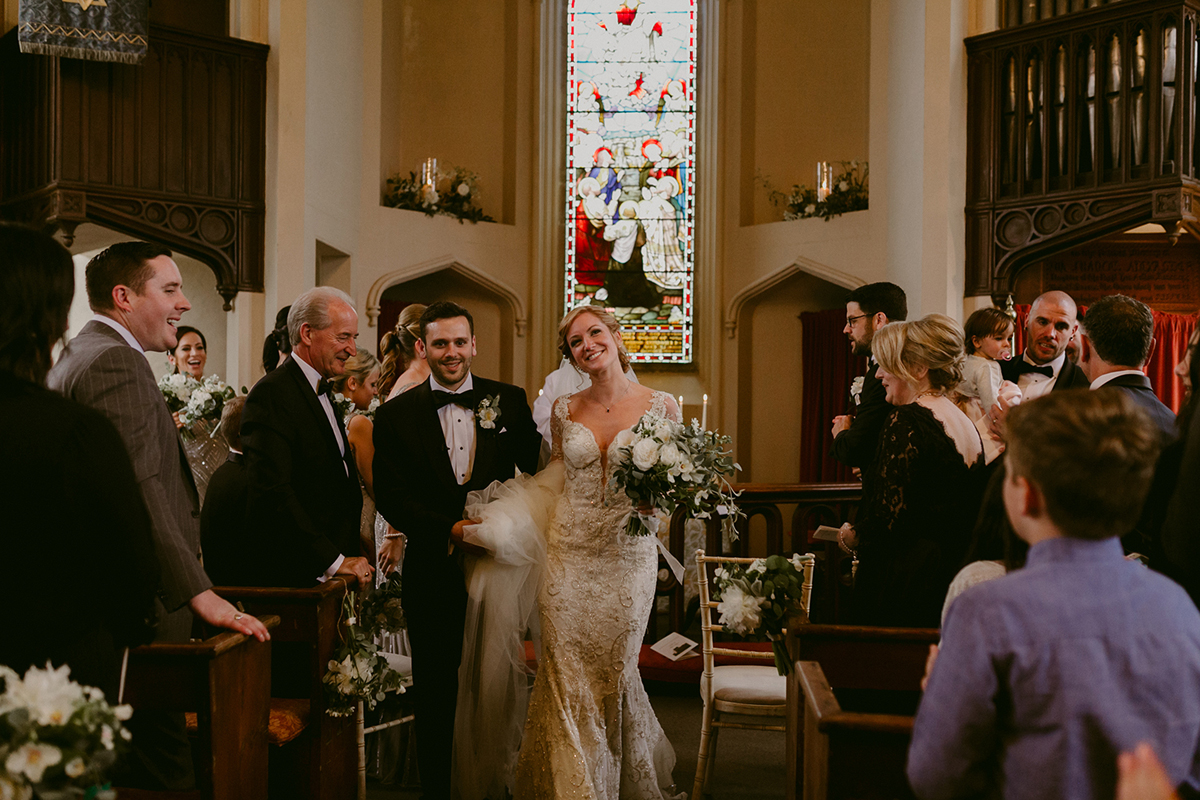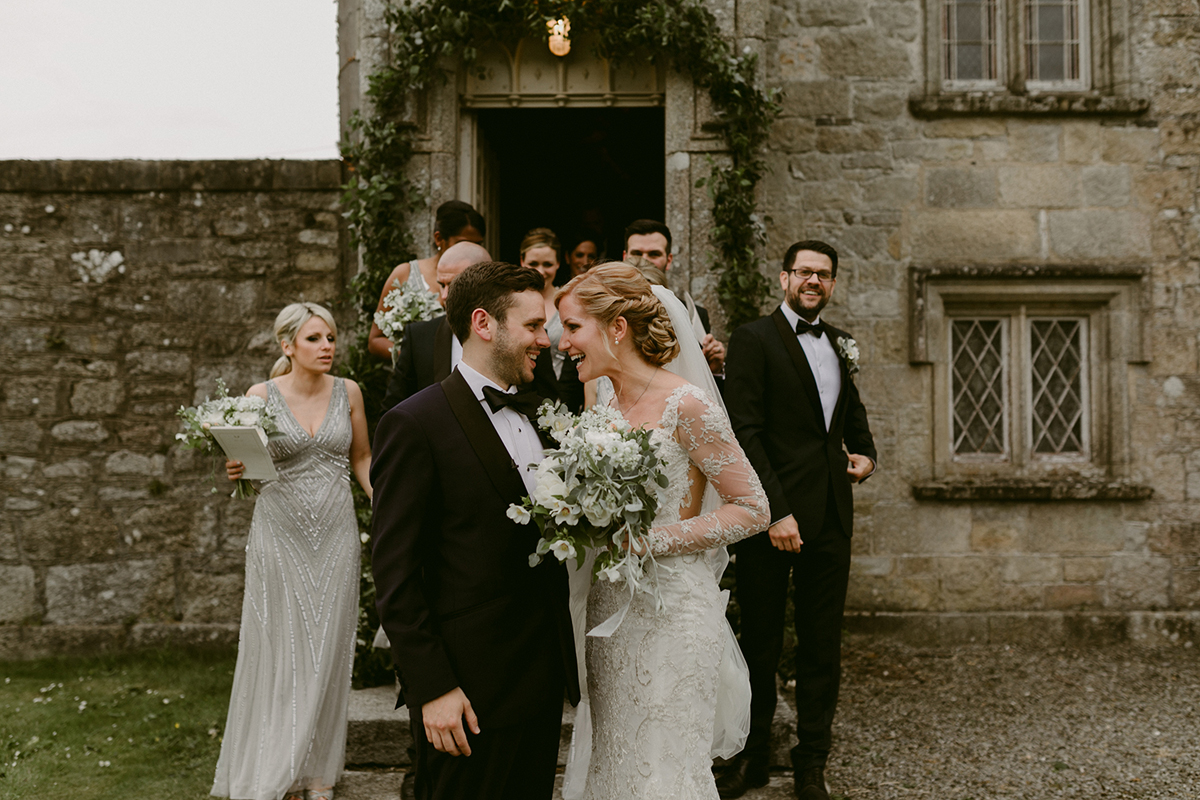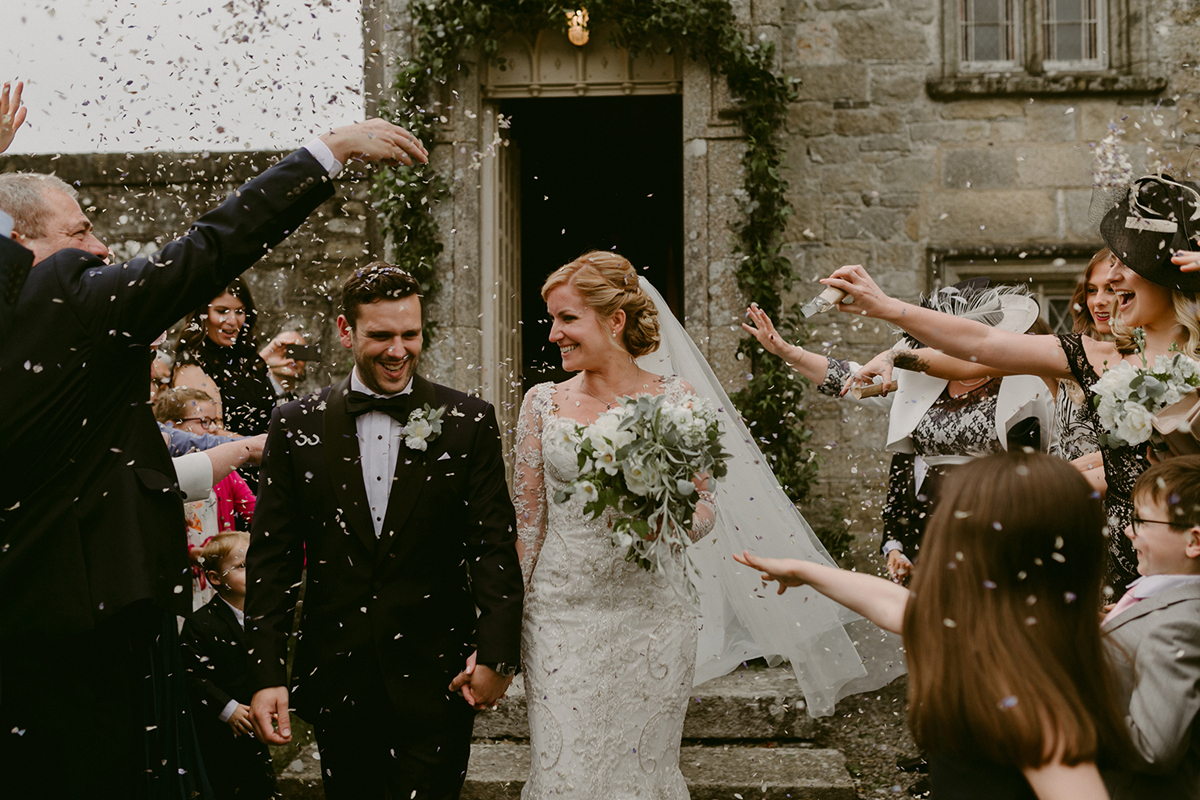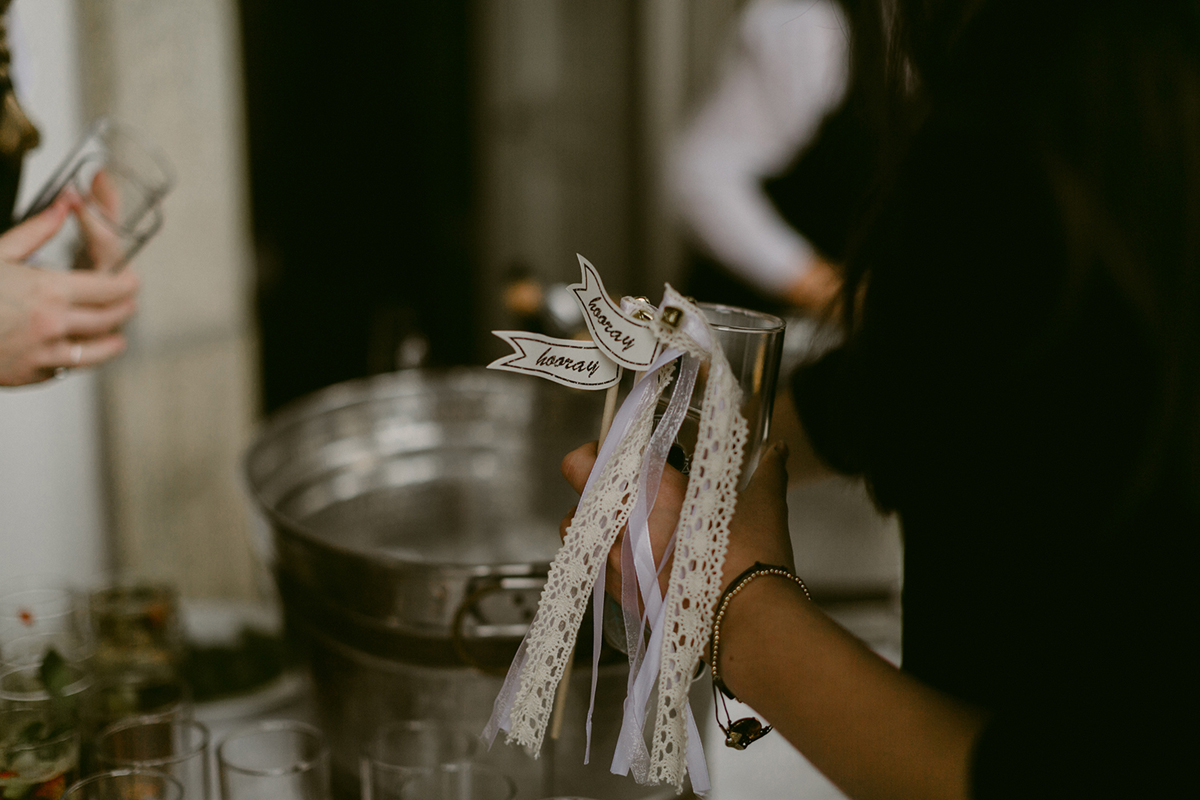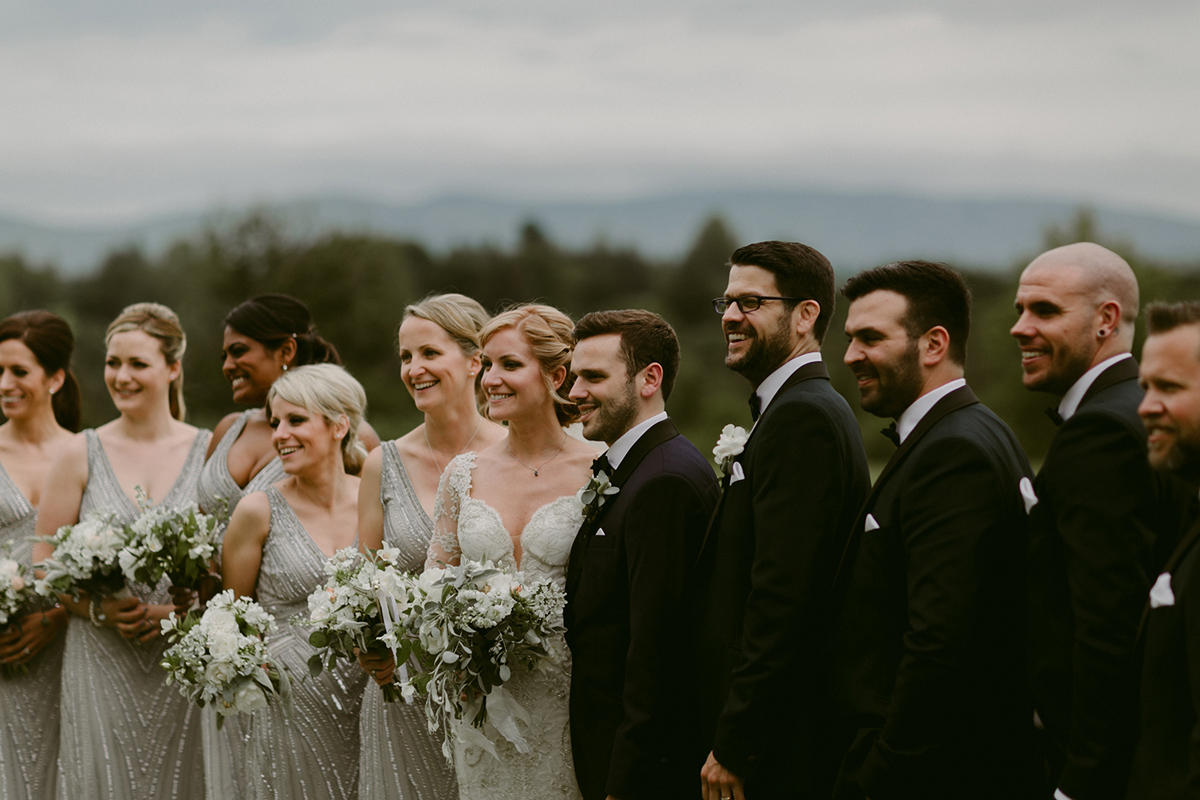 Photography duo Adam and Grace Photography captured the preparations of Stags and Vicky, as well as the ceremony and wedding party. I really do think these photographs convey the essence of the day, and I love the candid close-ups of Vicky and Stags which have such emotion. The overall feel is muted and elegant, perfect for the beautiful Irish estate.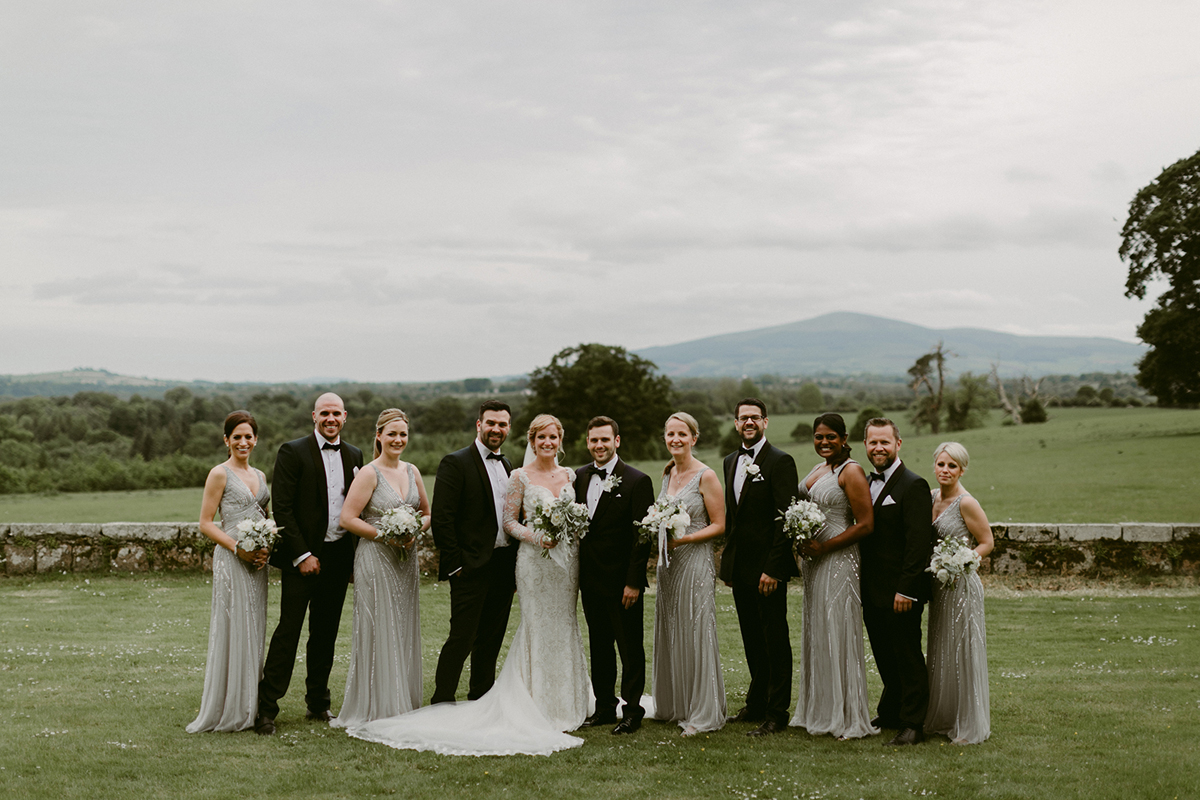 "Adam and Grace were truly amazing; they captured our day perfectly and really understood our theme of the day and Borris House. They were a pleasure to work with and made our day that extra bit special. They were extremely responsive throughout the lead up to the day and the presentation of the photos in their signature photo box is fantastic."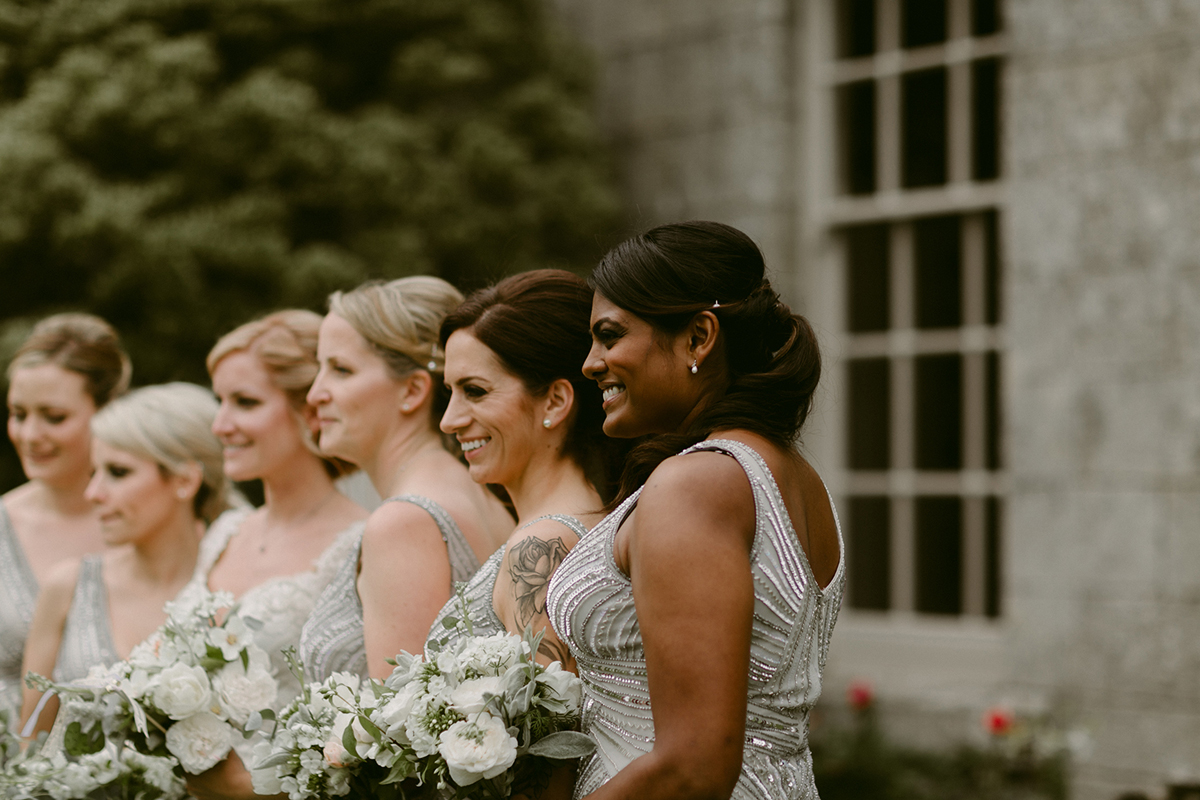 In addition to the still images, the day was caught on film by B&G Films.
"The B&G Team were excellent. They blended in to the background and really captured some very special moments of our day which have been a pleasure to revisit over and over again."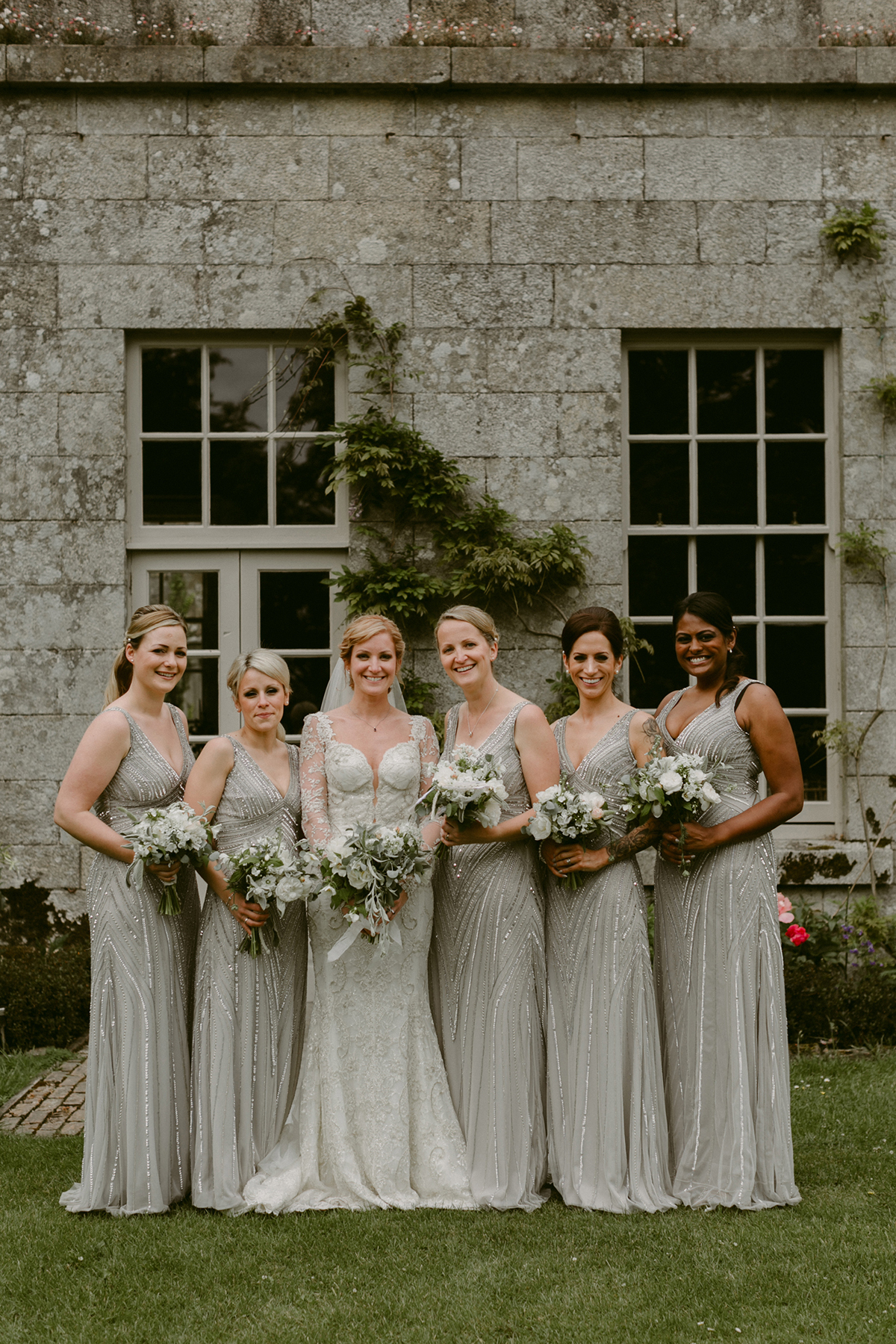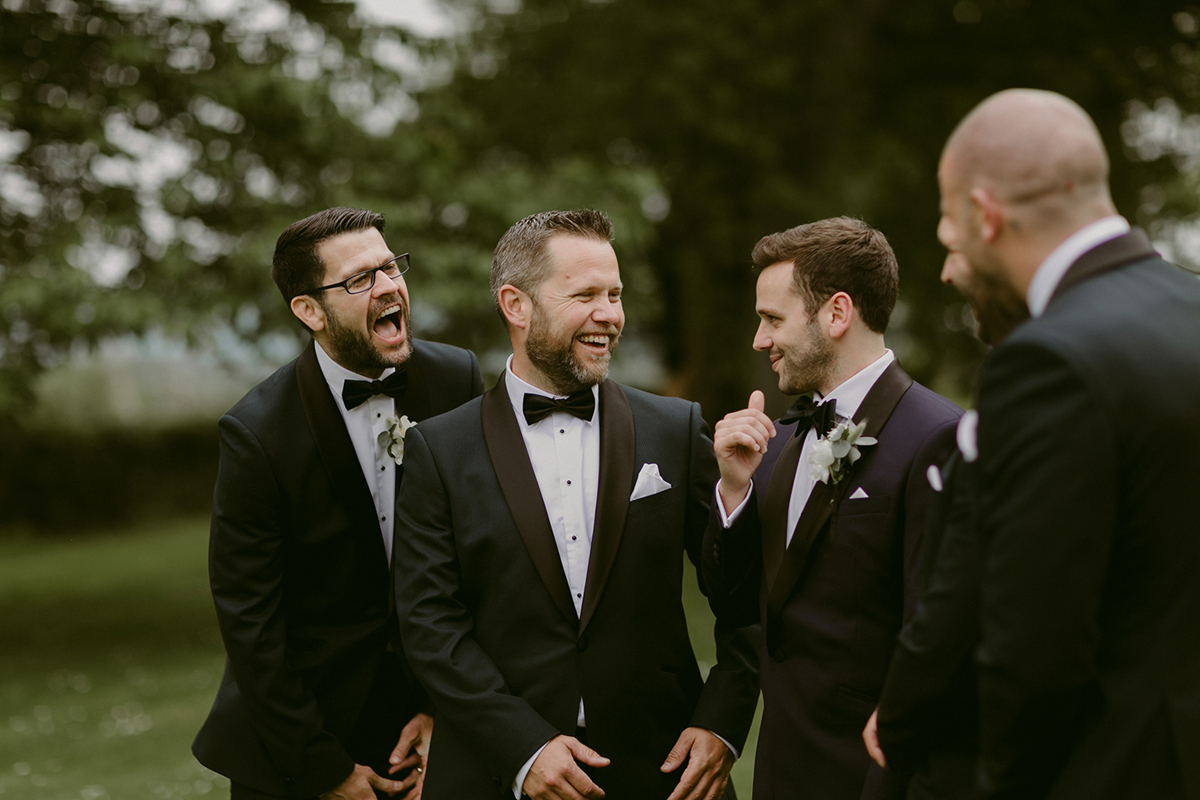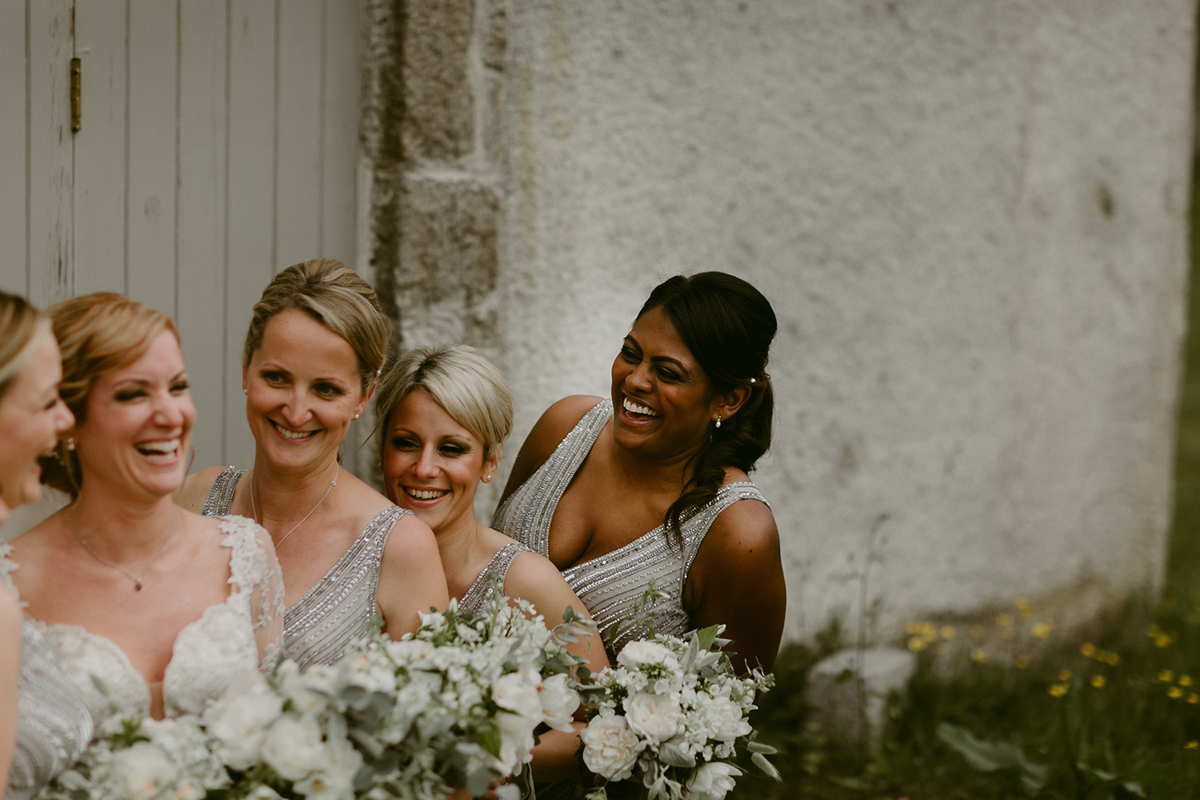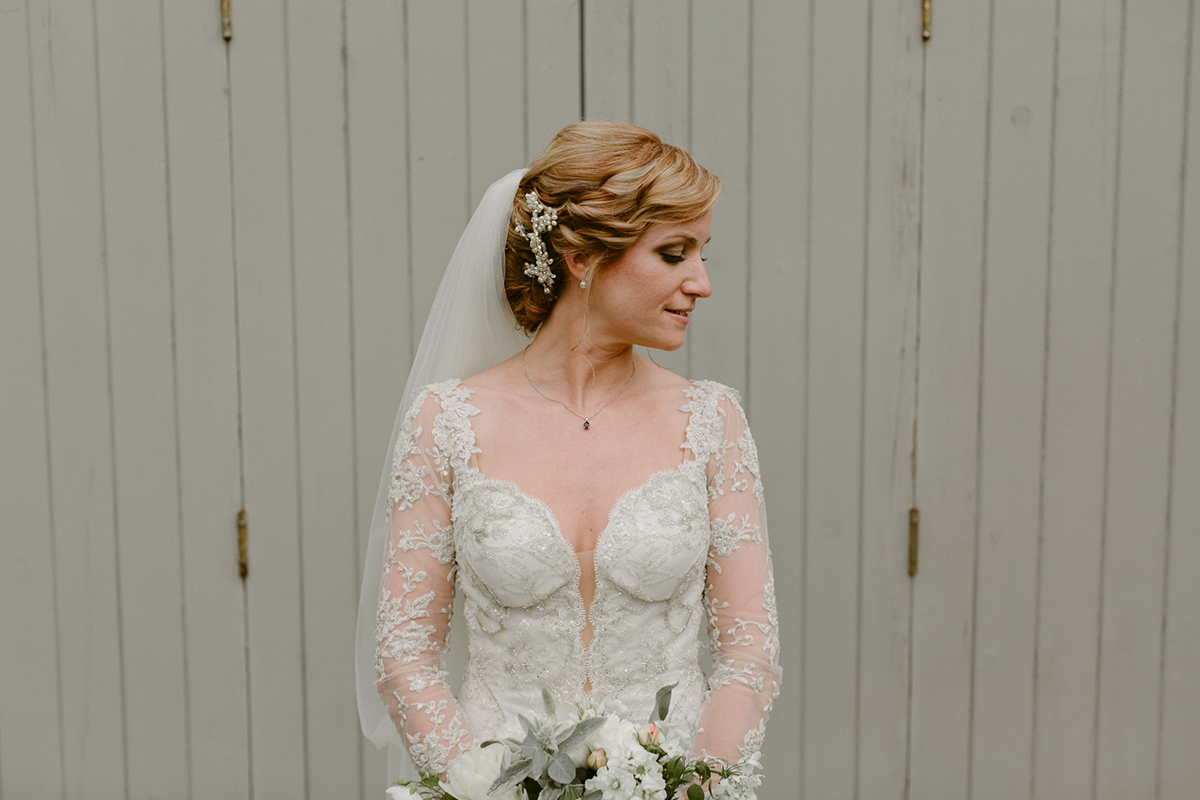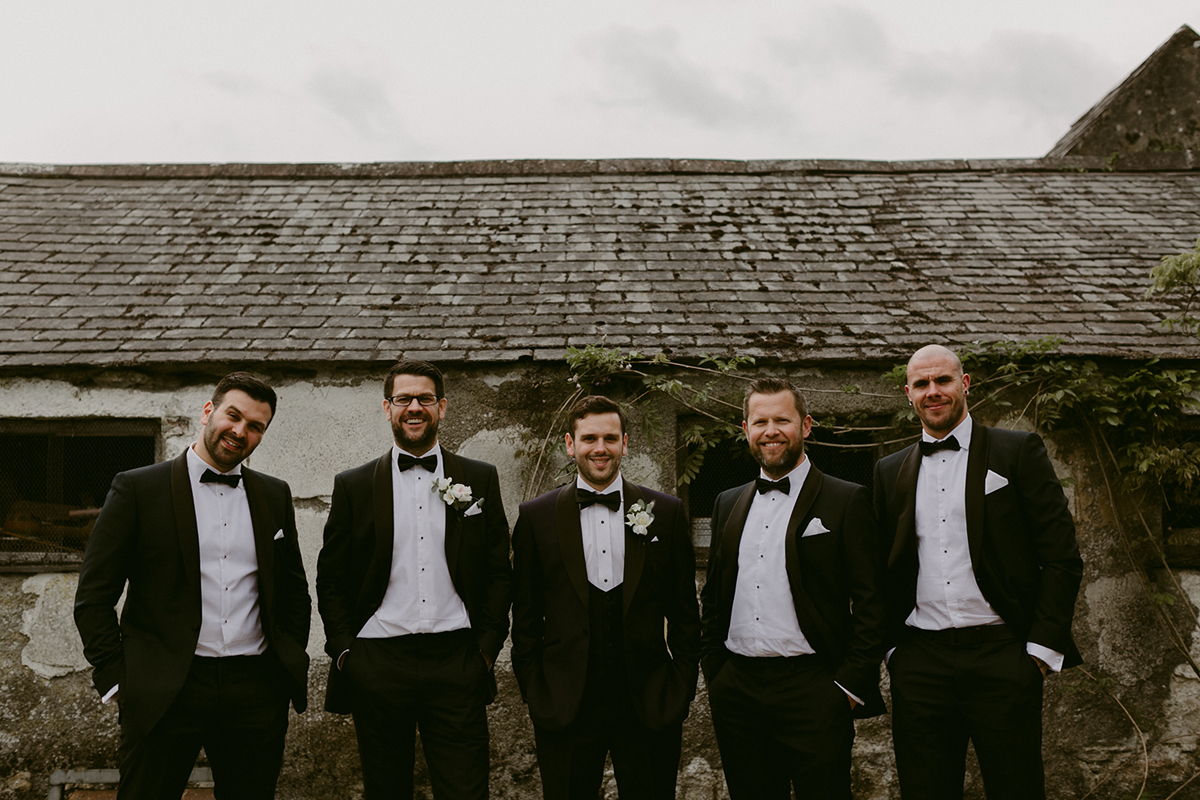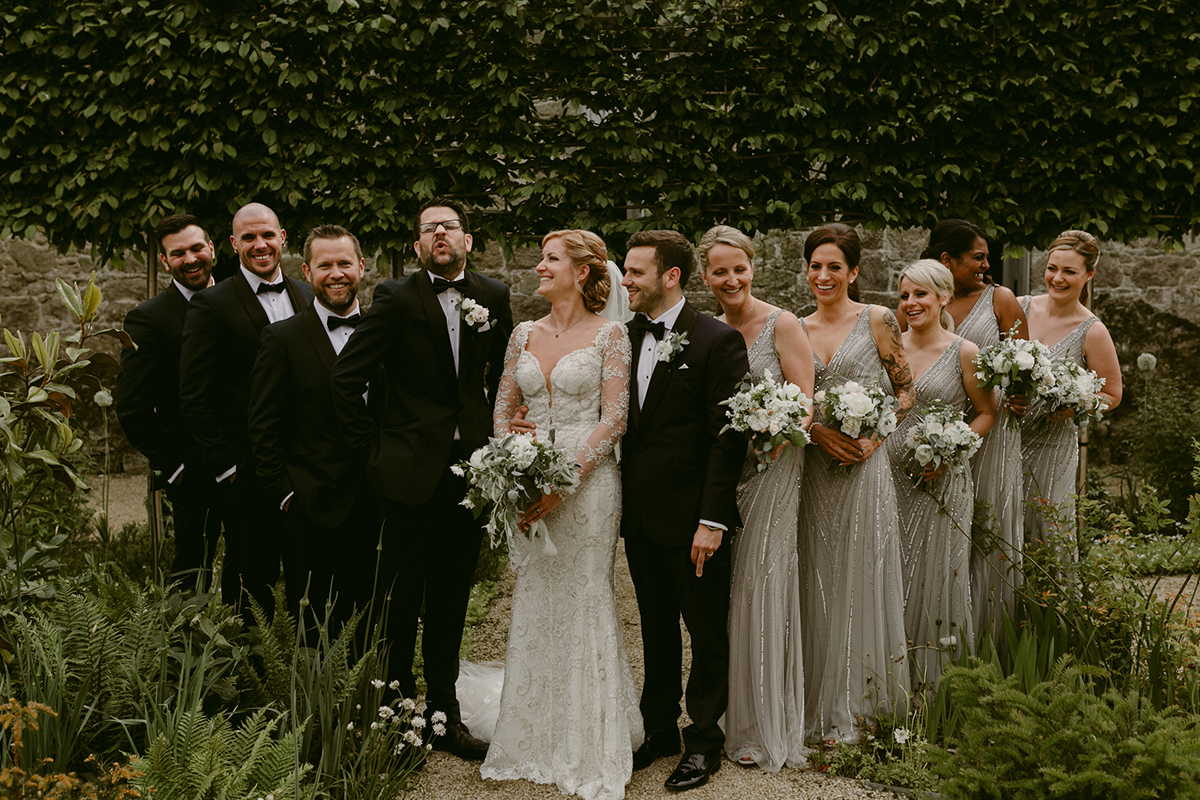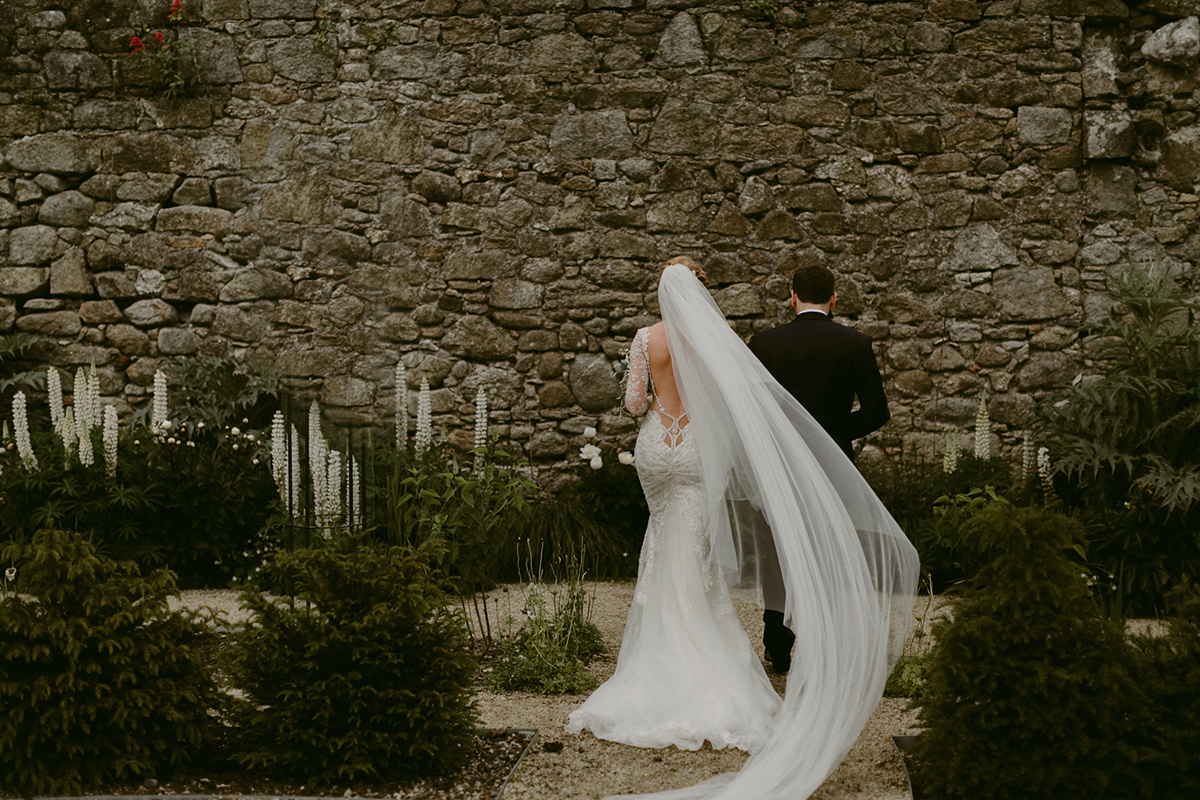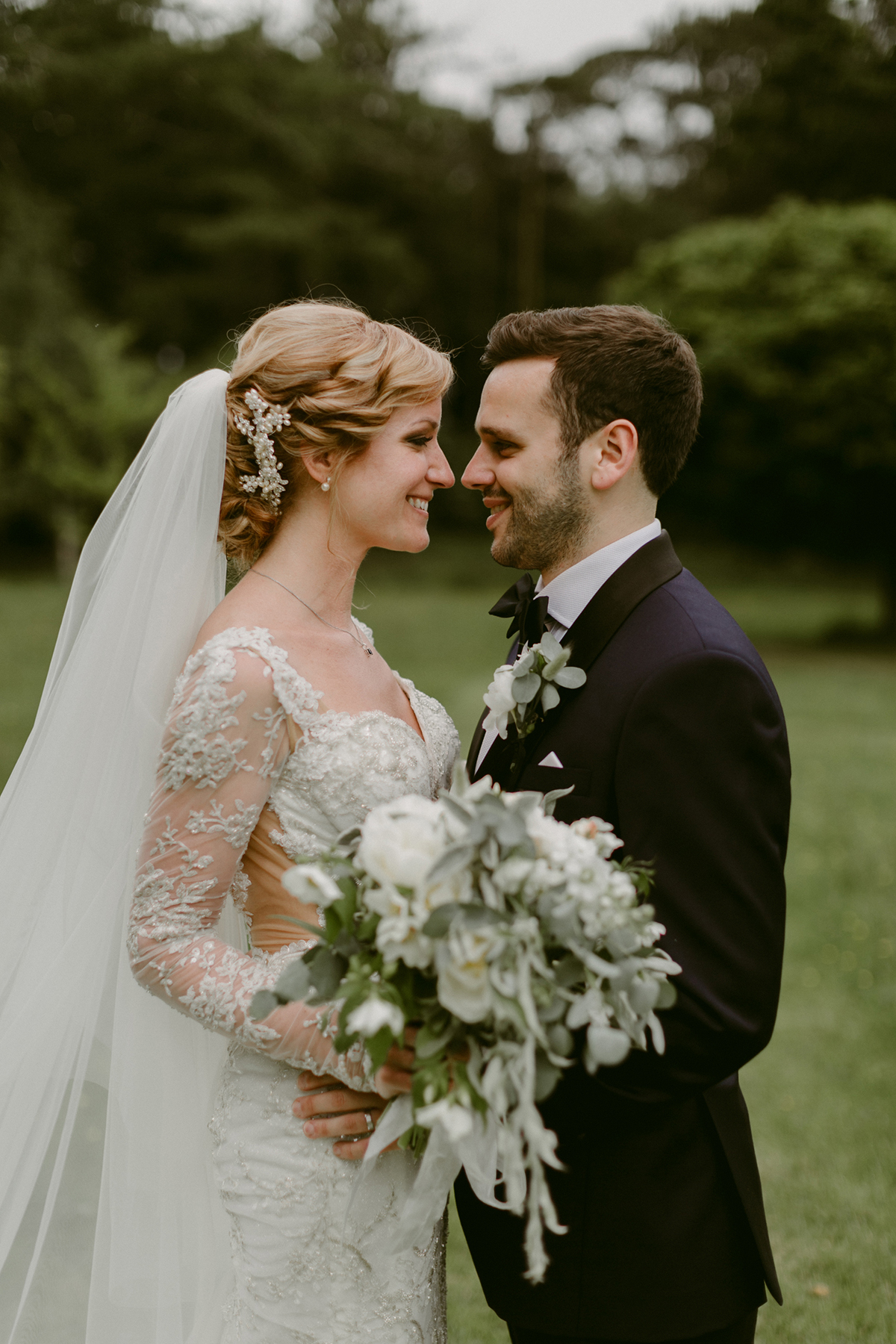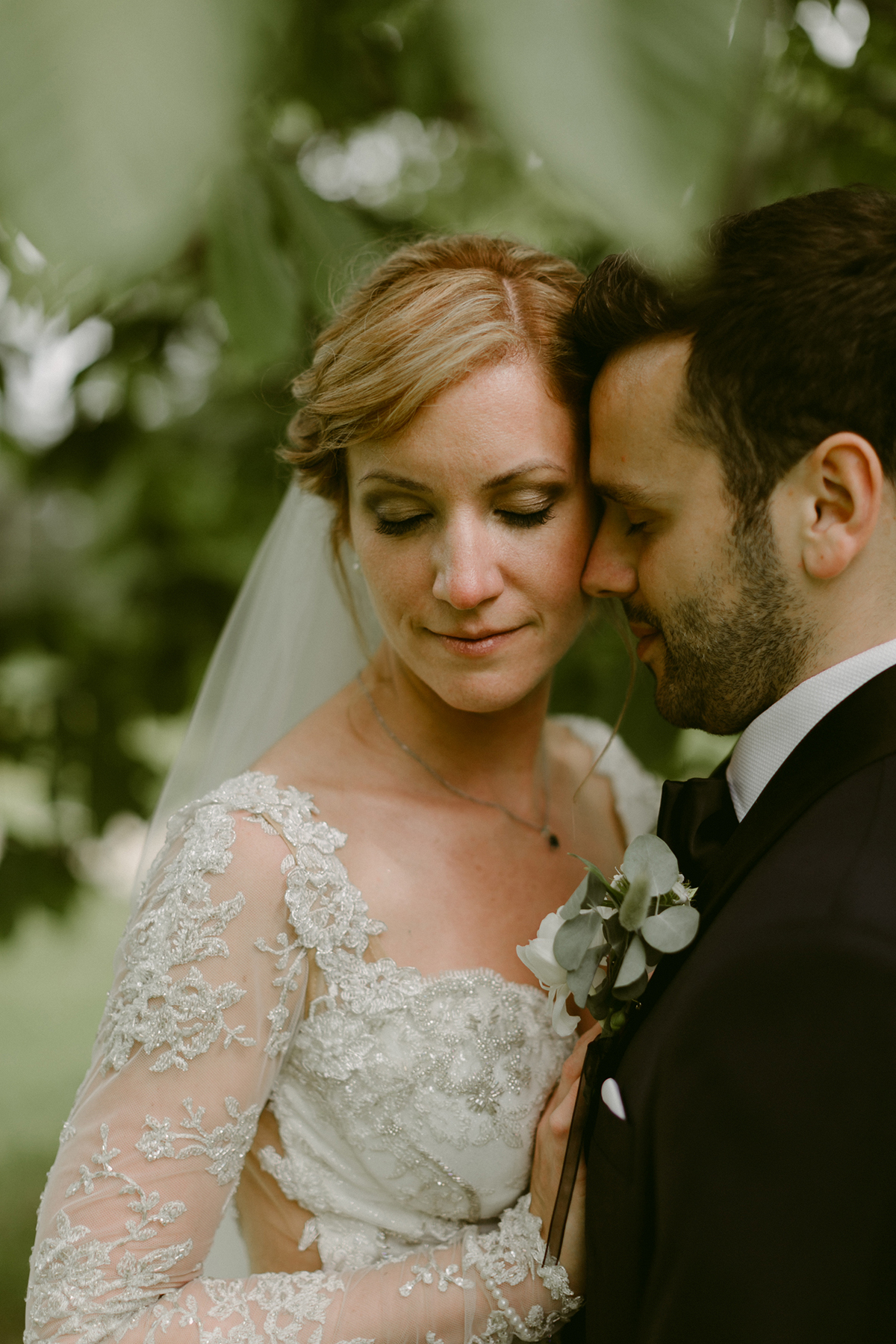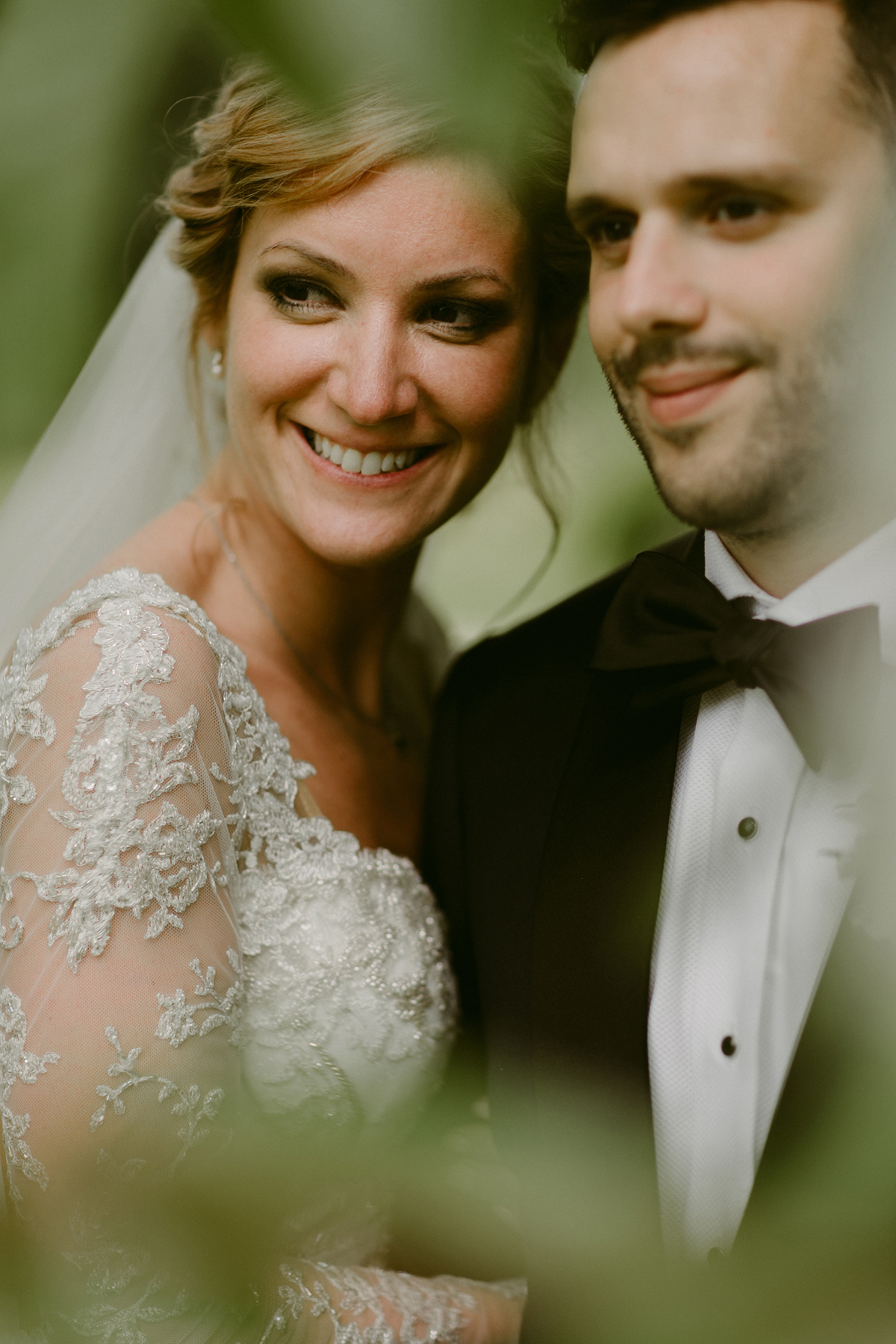 Florist Tina McGrath from The Wild Bunch put together these beautiful florals for the wedding day, and they perfectly show that a simple approach can be so effective.
"We chose Tina as our florist as she is a local supplier, she really knows Borris House and the look we were trying to achieve for our day. We wanted very clean yet rustic so we opted for greens and whites. The church was decorated at each of the pew ends, the alcoves and an arch of foliage around the door. The room in the main house was decorated with large glass jars and foliage on the top table."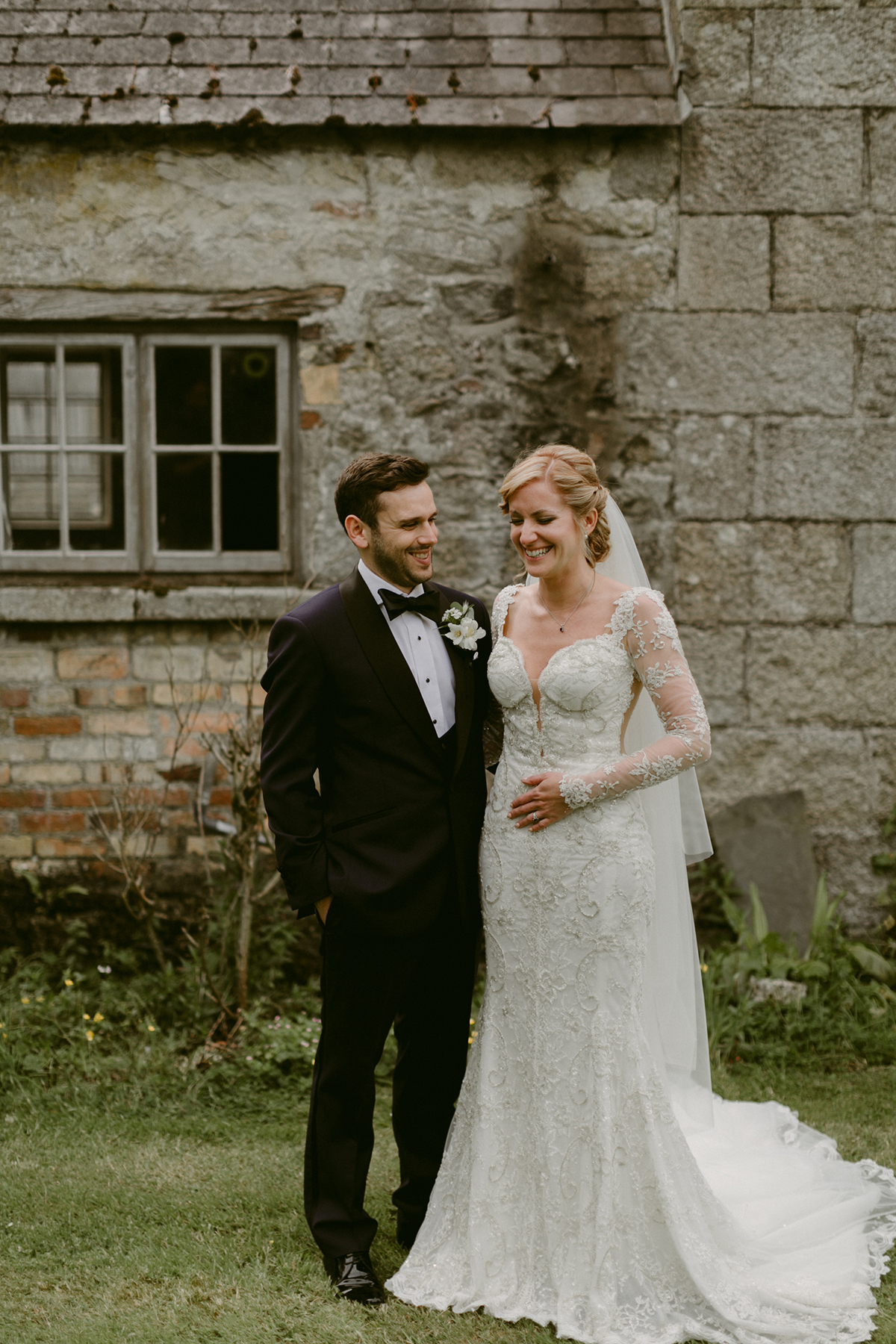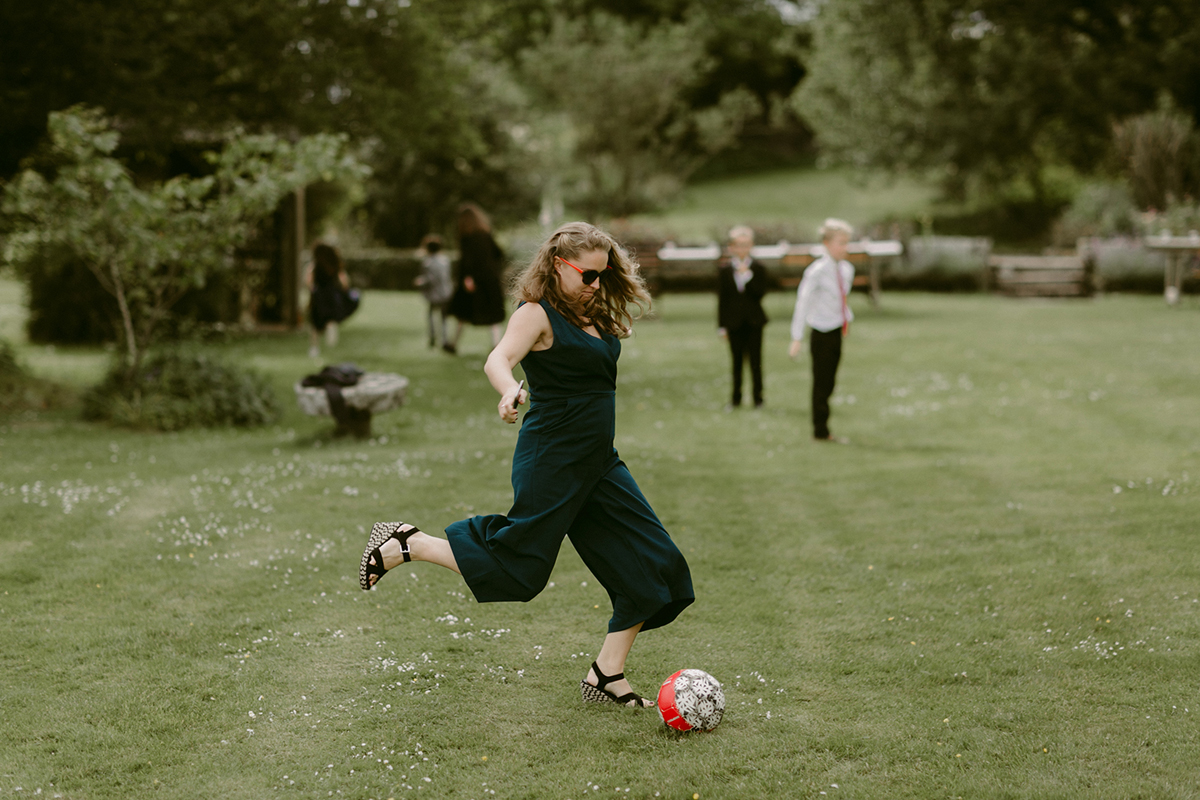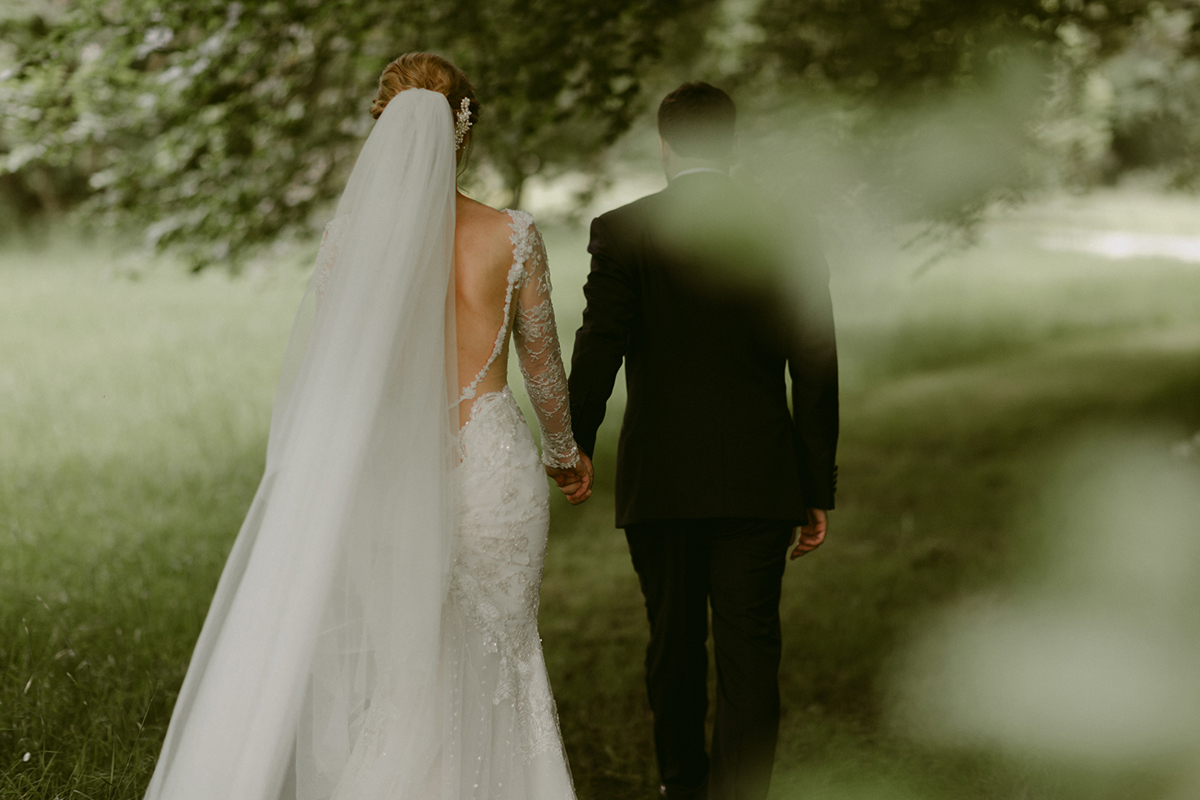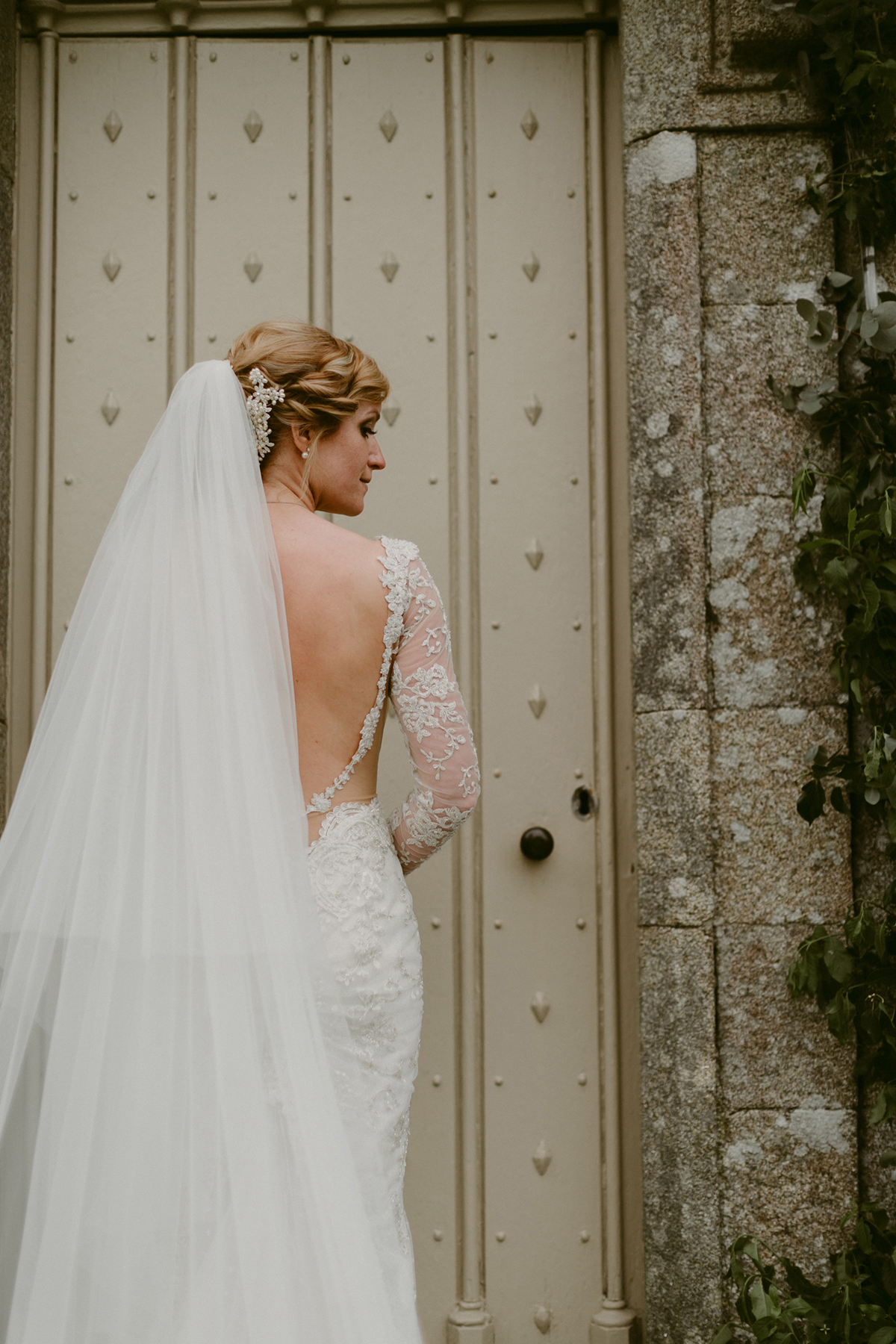 After the ceremony, the entire party made their way back to Borris House for the reception. I love that, despite its splendour, it feels so homely and personal, thanks to all of the thoughtful touches created by Stags and Vicky.
"Mike Webb and the team at Borris House were fantastic throughout. We arrived on Friday 26 May and left on Monday 28 May. Our stay throughout was so pleasurable, we were not made to feel like guests but that we were a part of the house; a very special experience for Stags and I and our families that will be cherished always."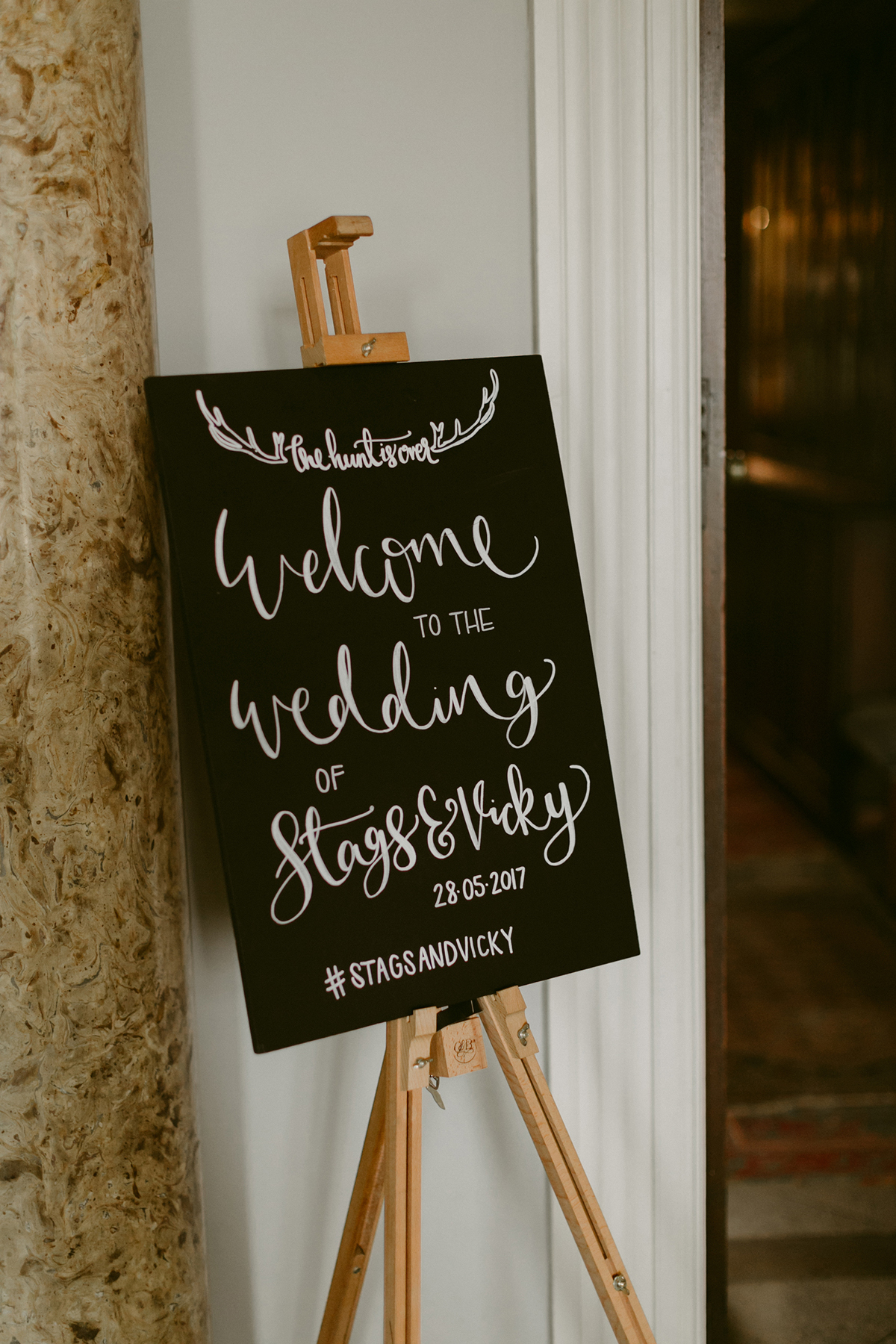 More lovely styling came from the personalised 'Mr & Mrs Theodoulou' wooden bunting (also by VM Bespoke Ltd) and the LED 'LOVE' letters in the main room, supplied by Hollywood LED Letters. I really love their guest book idea – a wooden jigsaw by VM Bespoke with individual jigsaw pieces signed by each of the guests.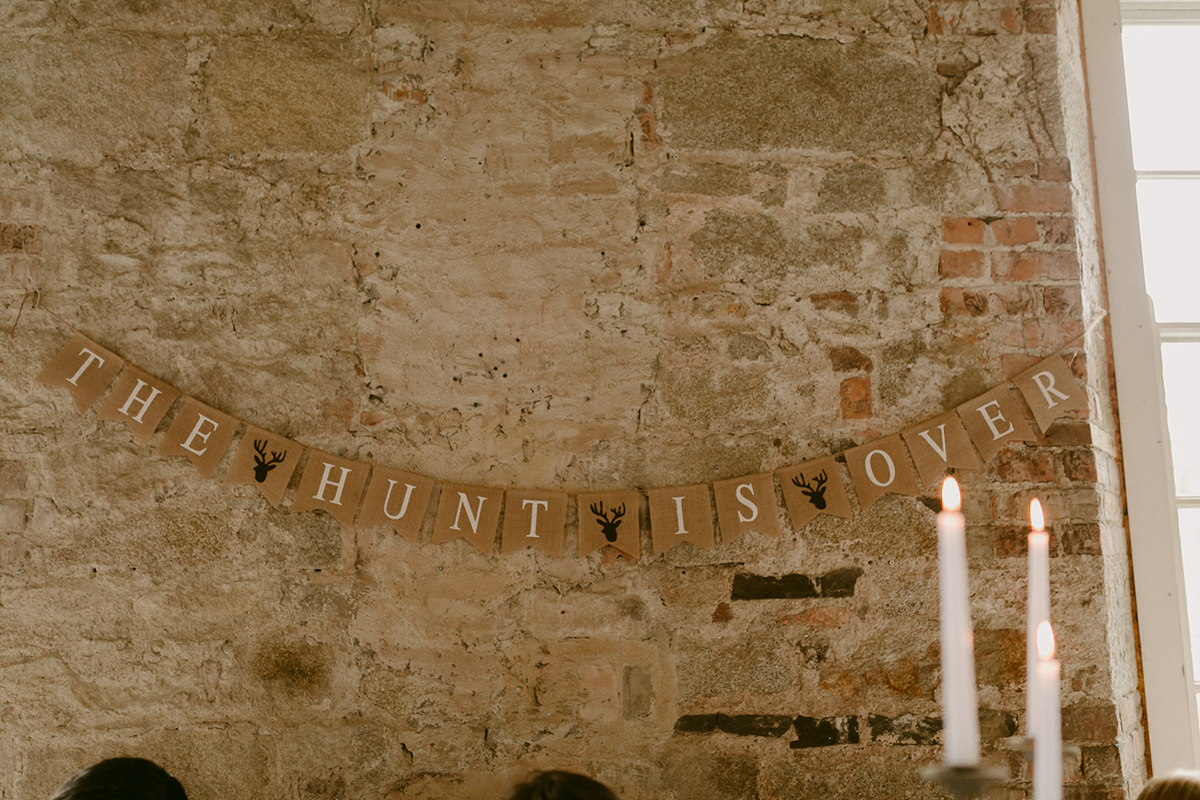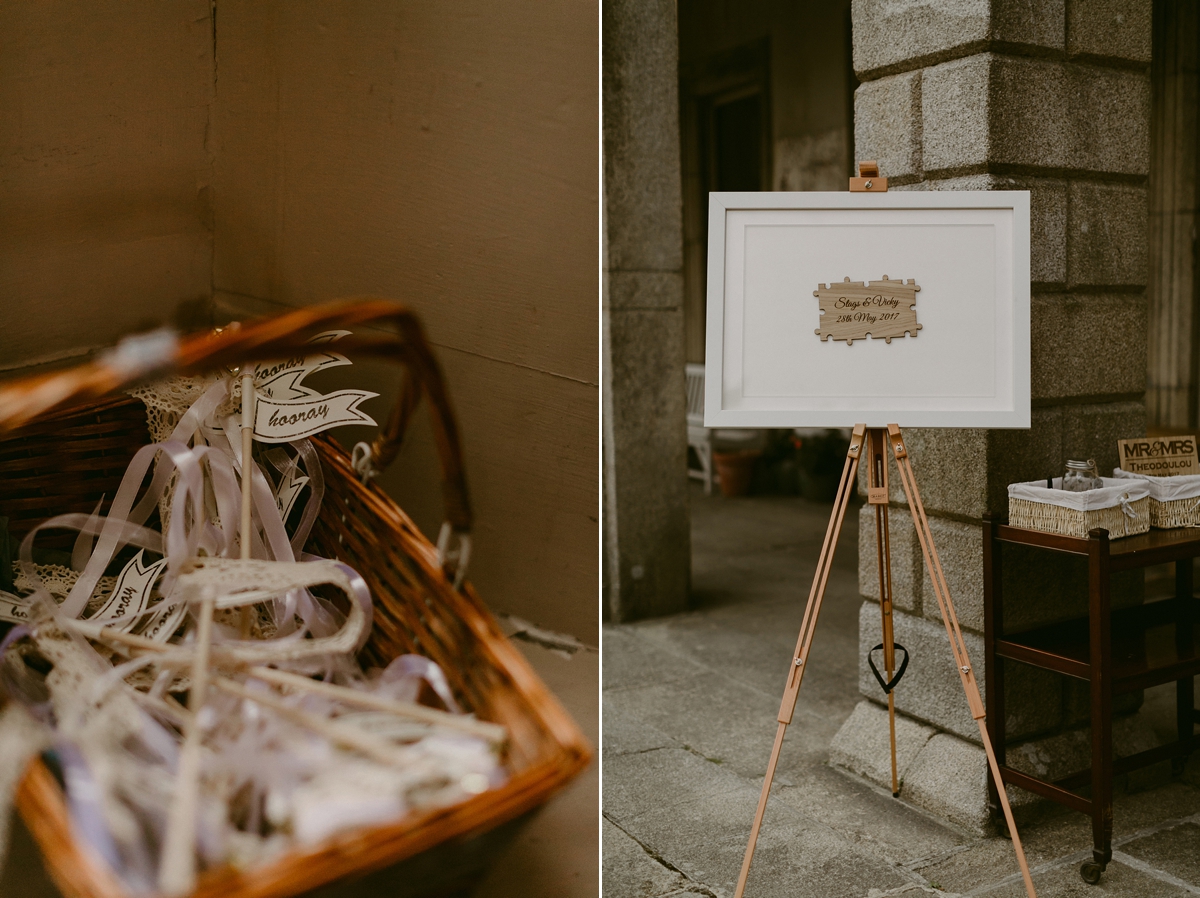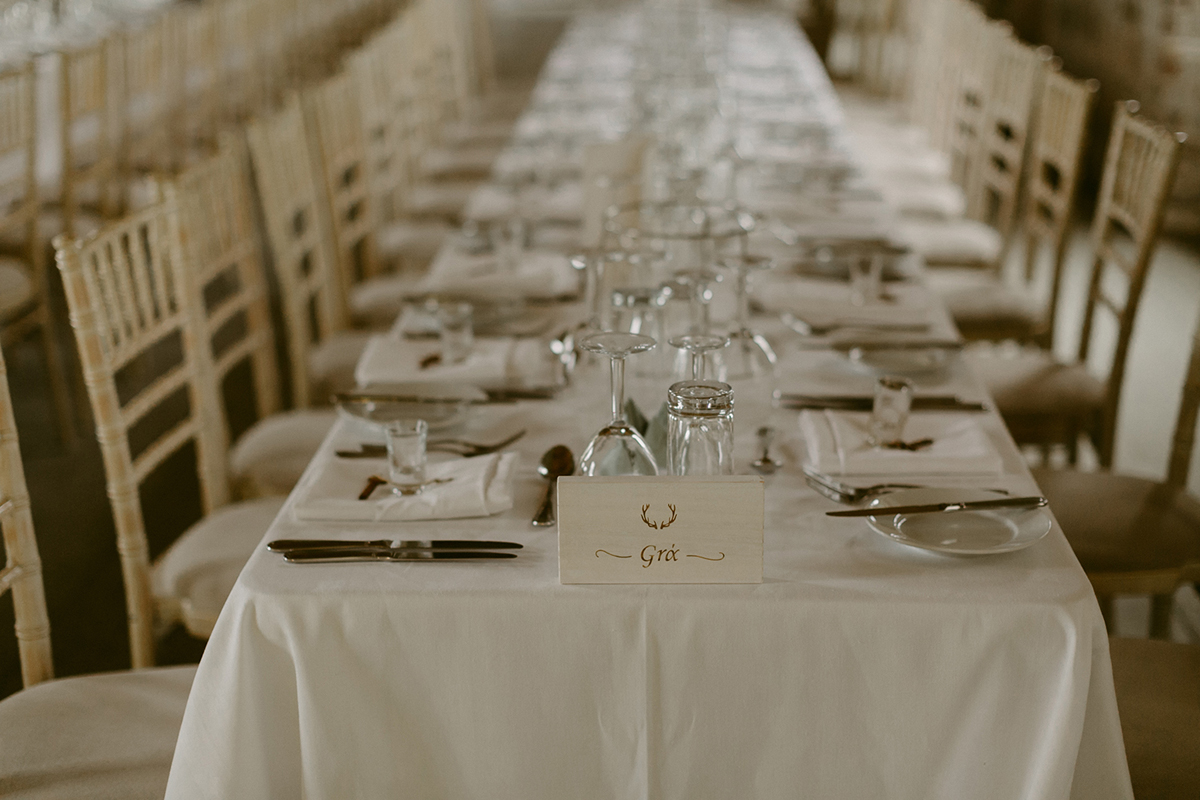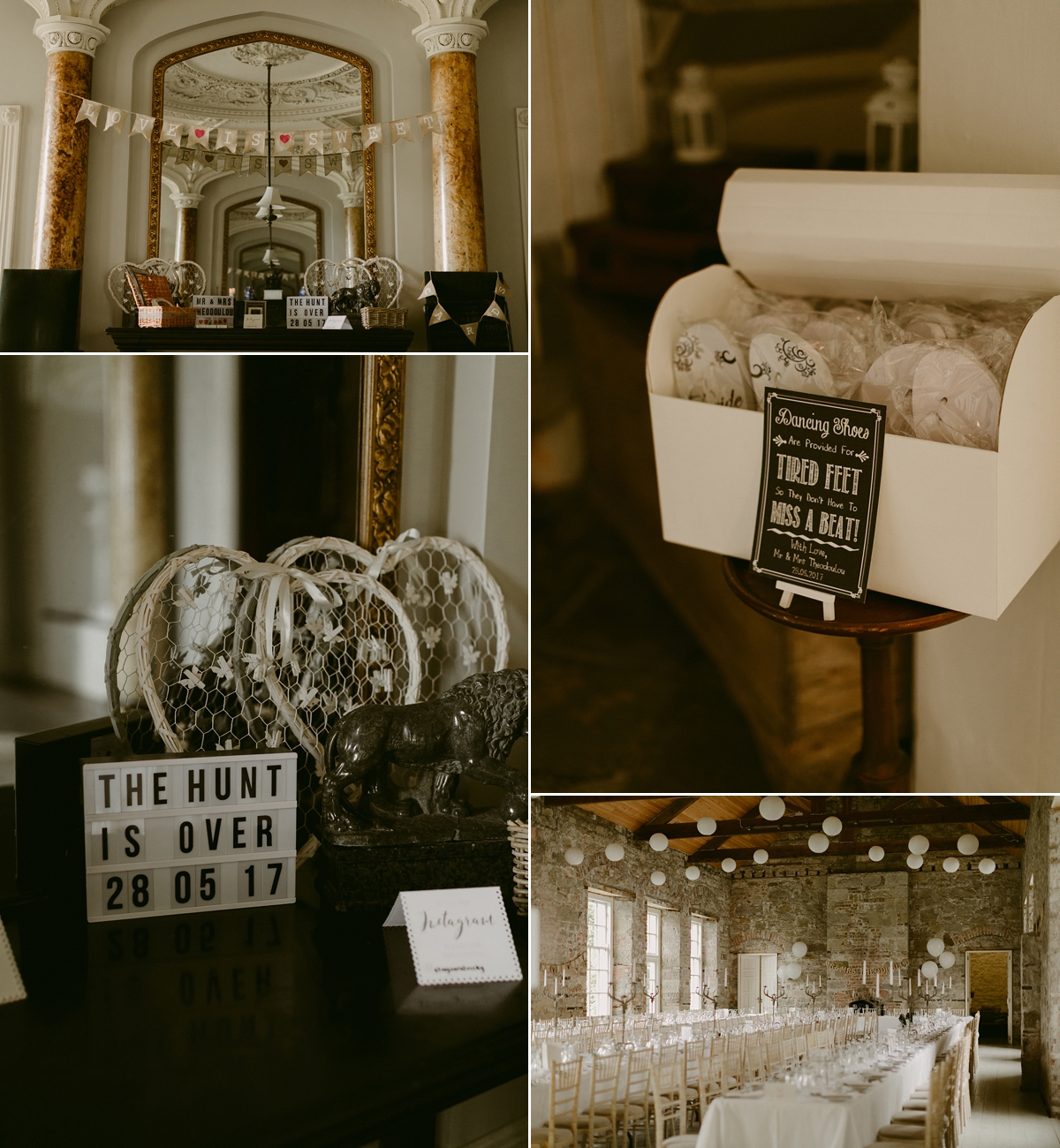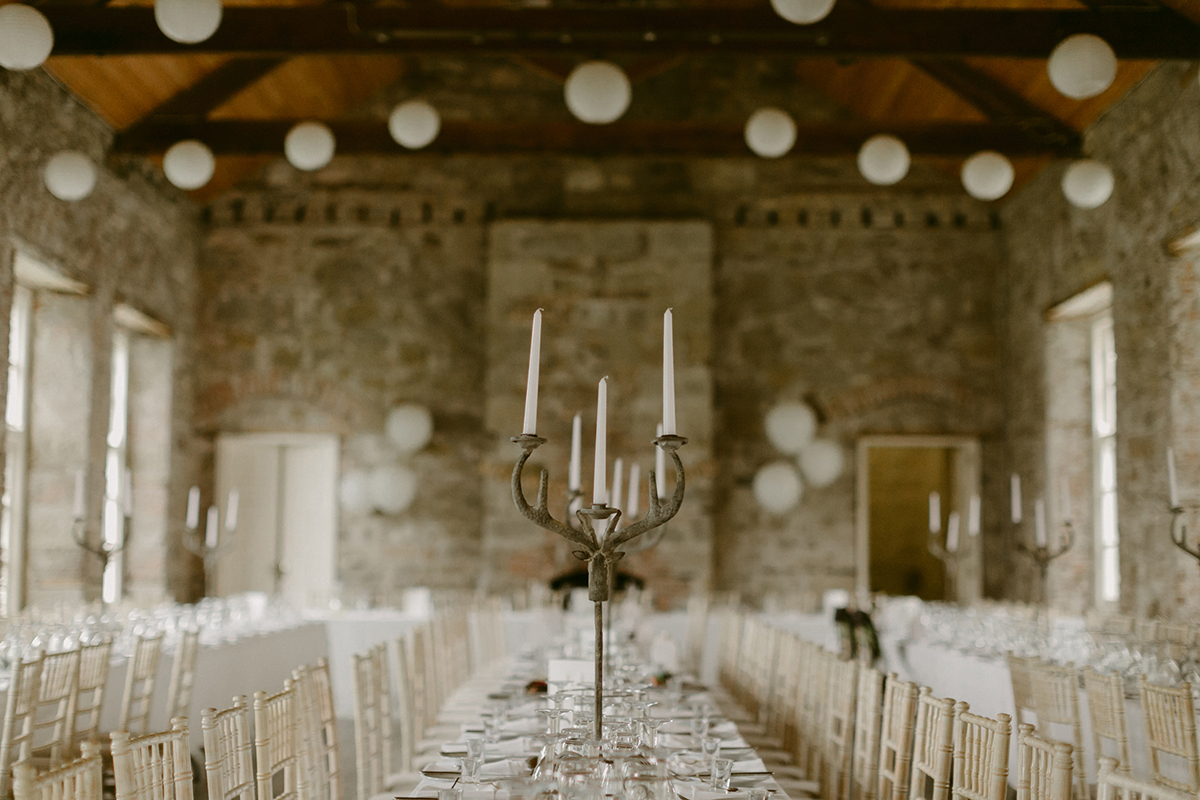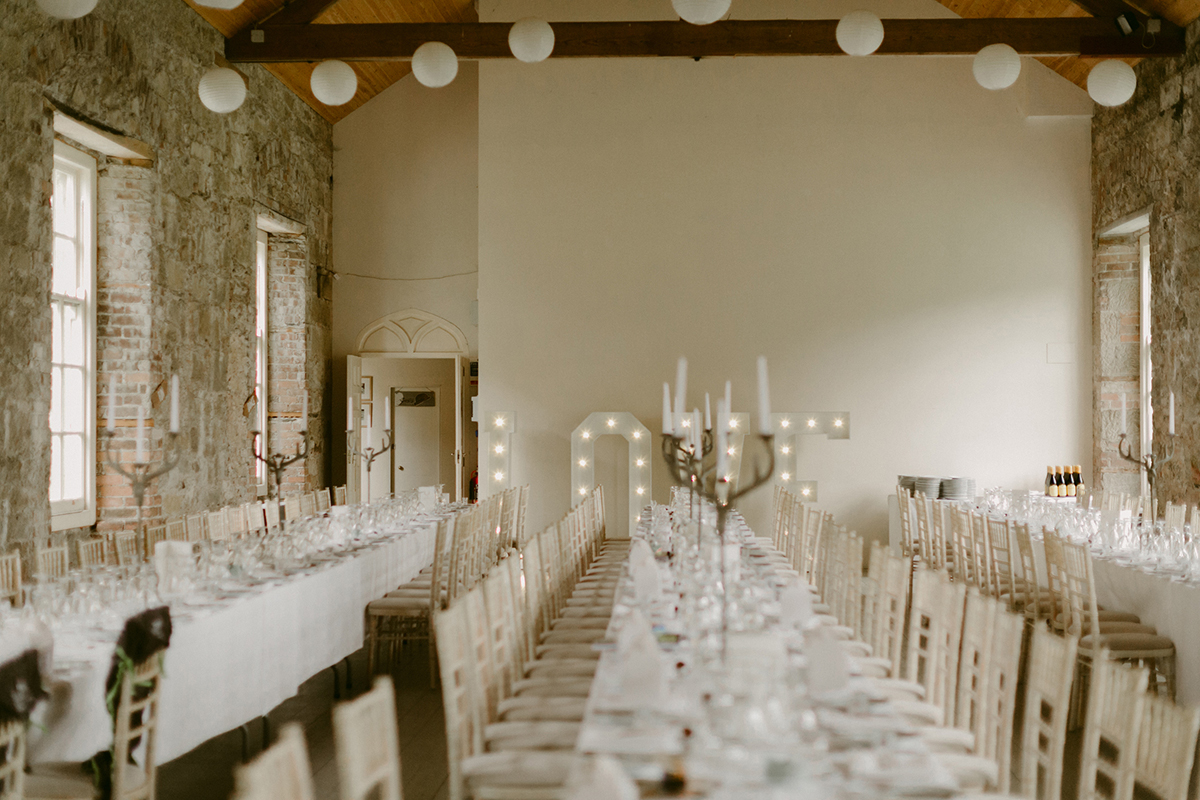 During the day the guests were entertained with live music from The Spruhans, a traditional Irish band from Borris. Eunice Power was engaged to create the wedding feast, which sounds truly delicious with its sharing platters, roasted lamb shank and desserts of lemon soufflé and sticky toffee and date pudding.
"Eunice and her team were fantastic! Our guests still talk about the food now."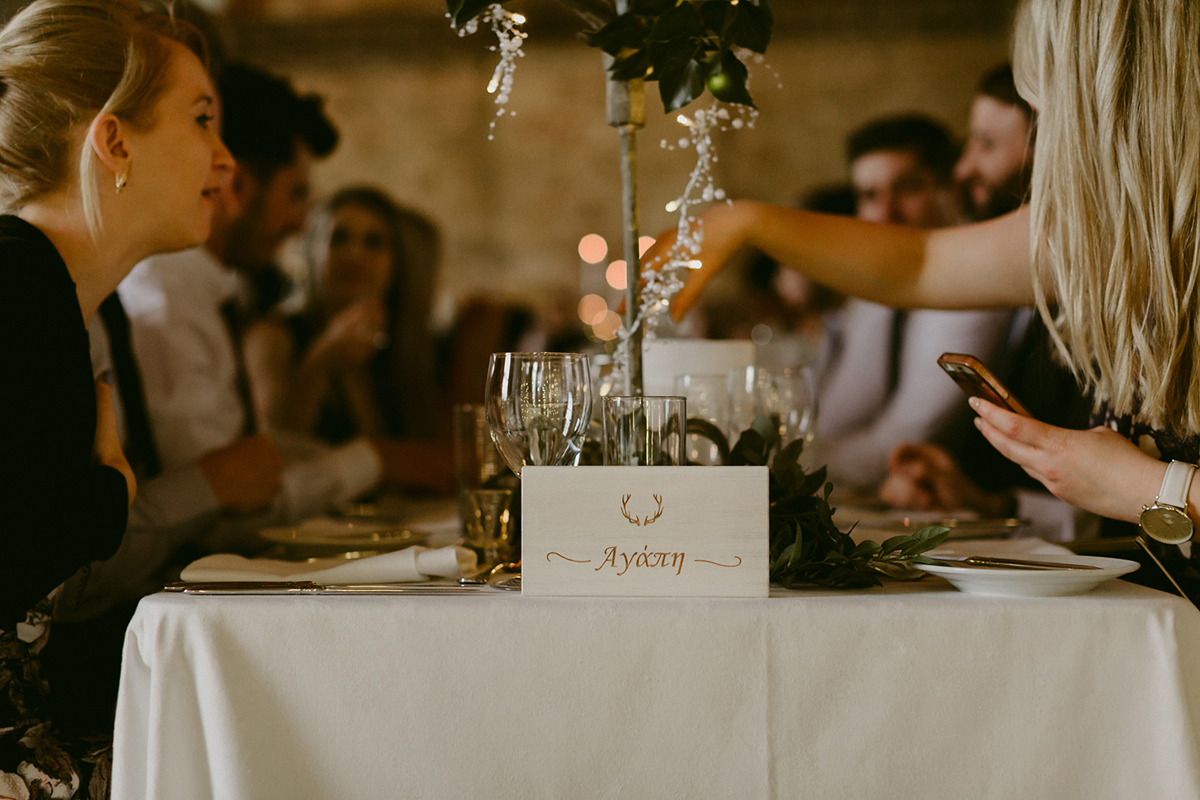 "Our day ran like an absolute dream, Grace (a member of Eunice's) team essentially acted as our wedding organiser on the day – she ran the day and ensured everything went to plan. We could not have done it without them!"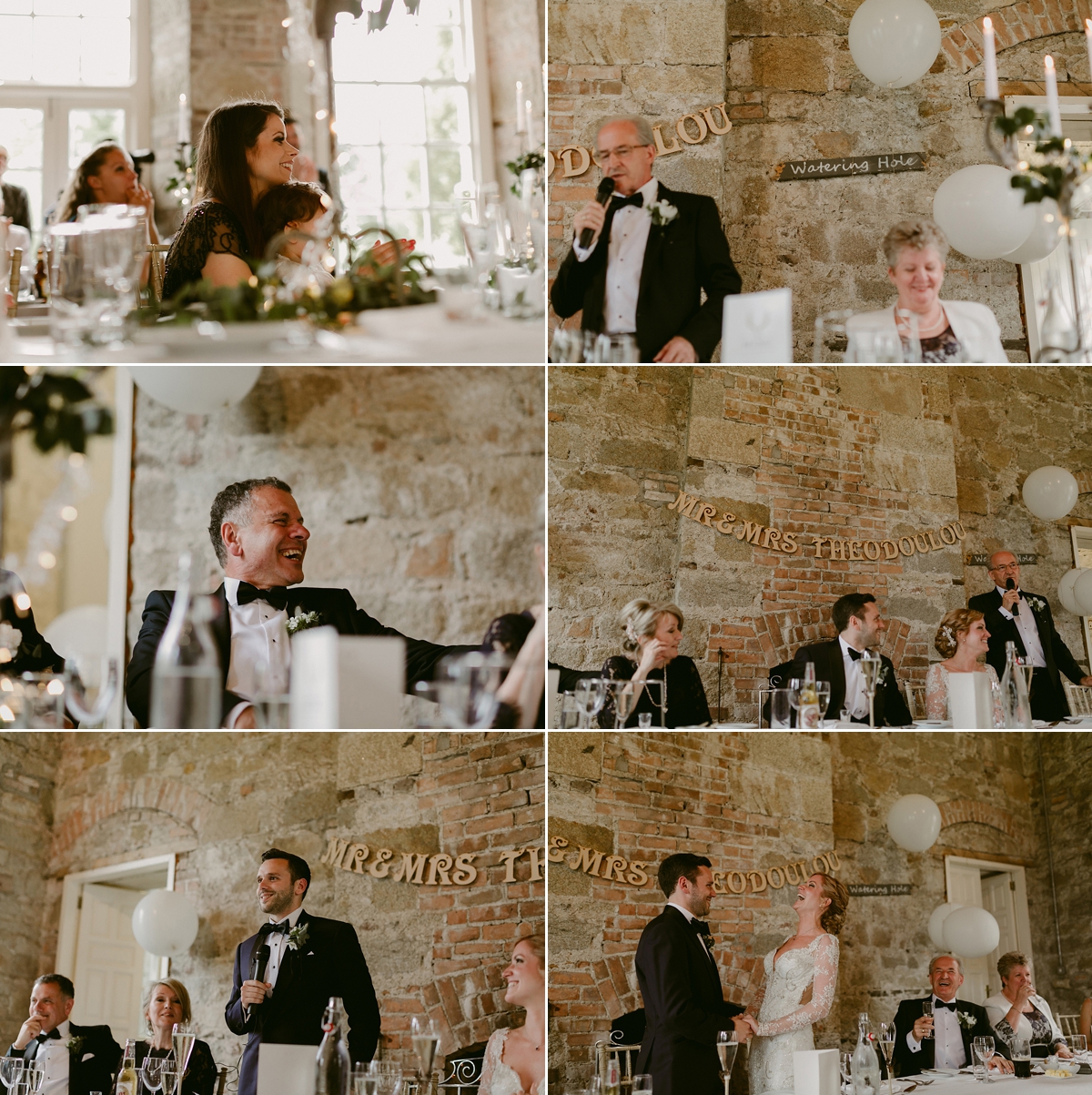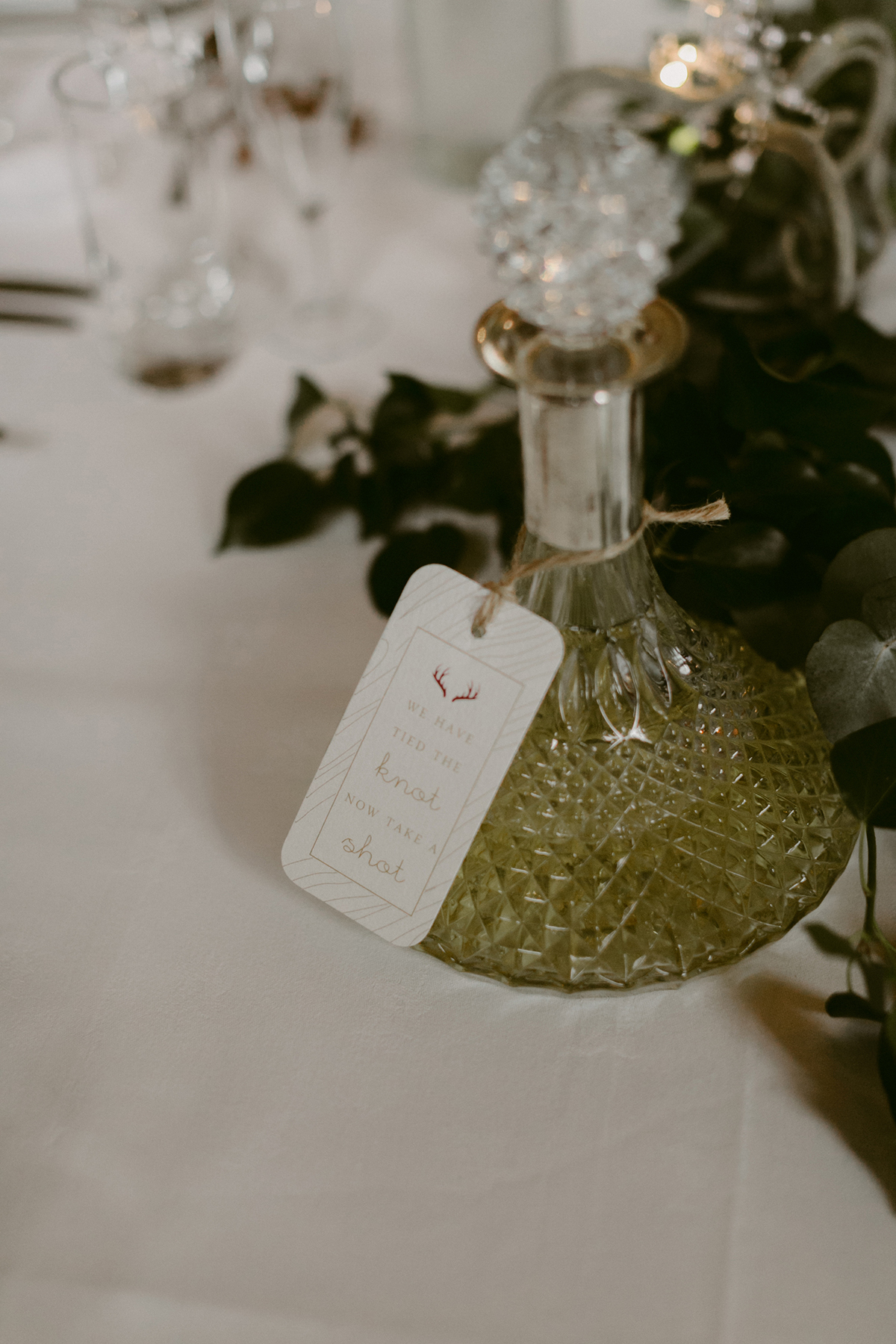 After dinner, the guests were treated to a digestif of homemade limoncello, made by Stags' father Chris and presented in vintage glass decanters with labels created by Vanilla Retro. Oh, and I mustn't forget the wedding cakes, designed to please both sweet and savoury lovers.
"We had two cakes! Stags and I couldn't decide between a tiered cheese cake and a chocolate cake. In the end we went for a large five-tier cheese cake by The Fine Cheese Co, which my sister Liz brought over from London. We also went a single-tier chocolate cake from The Chocolate Garden as recommended by my family in Tullow."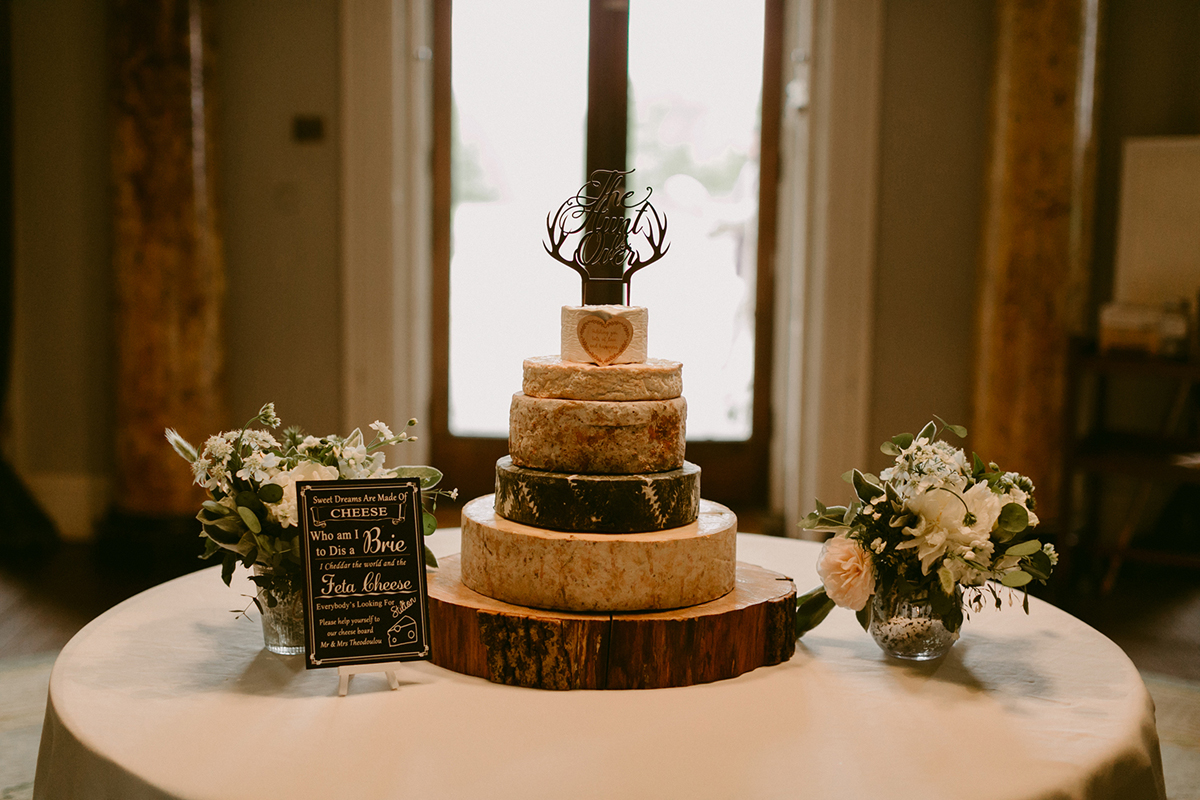 The evening party kicked off with a lively dance to 'Pencil Full of Lead' by Paulo Nutini before The Swing Cats, a swing band from Dublin, filled the dance floor.
"Paulo Nutini was one of our first concerts that we went to together; we also love the words and Swing."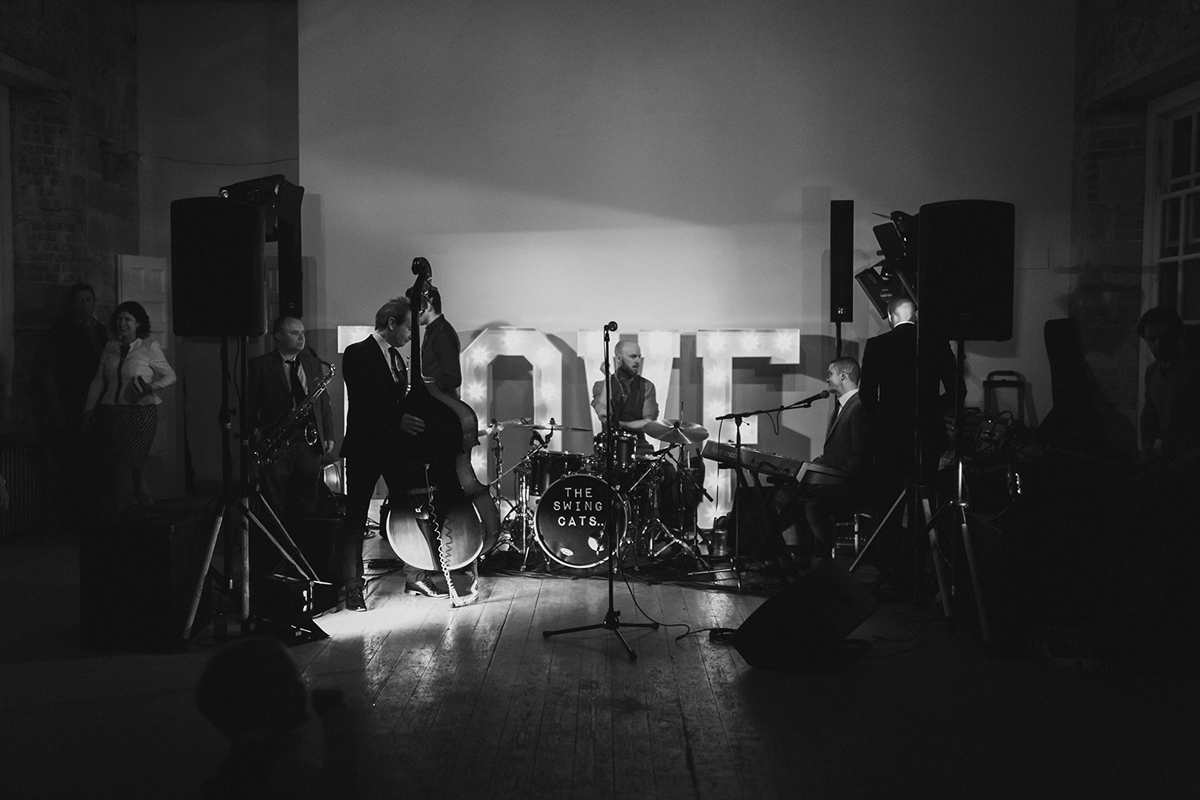 "We both absolutely loved the meal, our first dance and finished off perfectly by The Swing Cats band. Our guests said that our choices throughout the day perfectly matched us as a couple, and we wanted that to come through in the day. We were so pleased it did."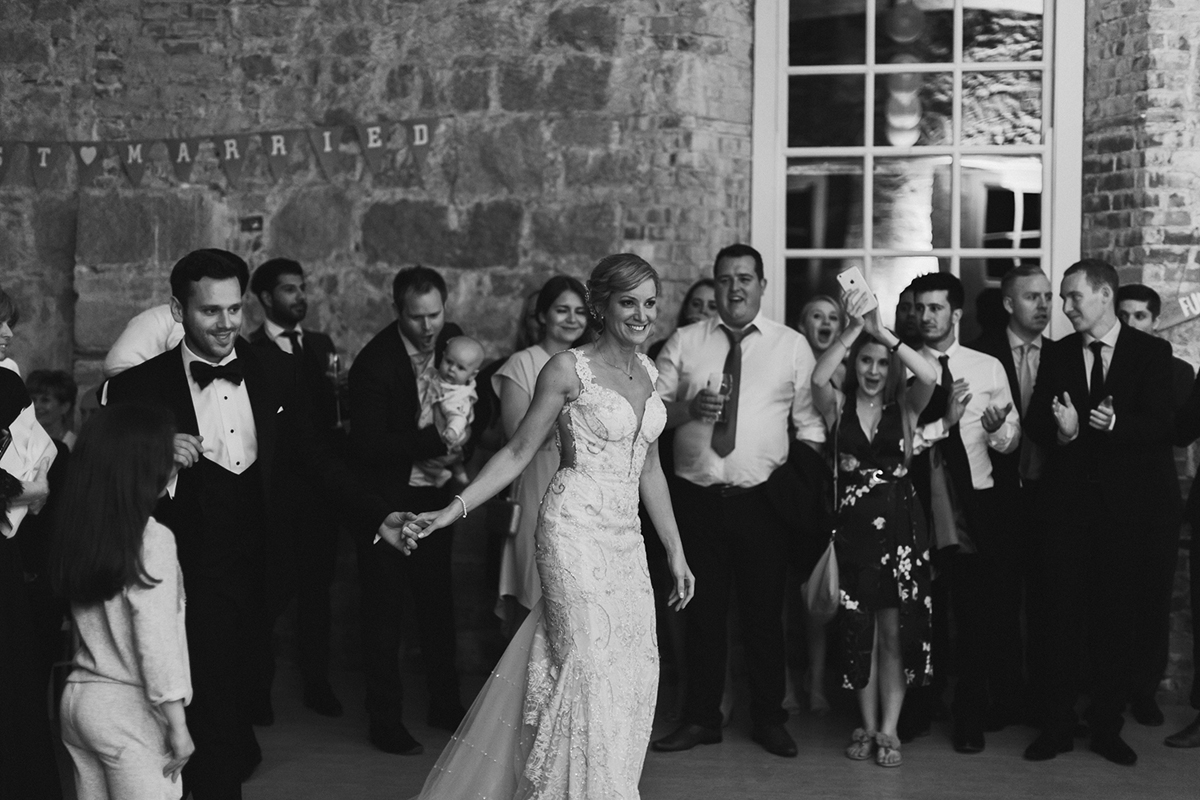 Words of Wedded Wisdom
Vicky has used her wedding experiences to write these fantastic words of advice for all of you brides-to-be.
"When searching for your wedding dress, find the style of your dress first by looking at magazines, Love My Dress etc. If you know the style you like it cuts down on being absolutely whitewashed by so many wedding dress shop visits! It can become too much after a while."
"Invite your bridesmaids to help you with a Pinterest board for your day. It really helps to share ideas and we got some of our best ideas from this."
"When it comes to suppliers make sure you are responsive. It will save you stressing about things last-minute."
"On your wedding day do not worry about the small bits, albeit easier said than done. No-one will notice if you forget to put the pen with the guest book, or the extra sweet scoops with the sweet jars. It all works itself out in the end.
"Make sure your groomsmen each have a list of the group photos that you want them to round up people for. This really helped the photographers and to move the day along on time.
"Say thank you. So many of your friends and family will contribute in varying ways so don't take this for granted. We would never been able to achieve what we did without our wedding party."
"Finally, enjoy the journey in the lead up to your big day! Too often this time is taken for granted and the wedding day goes so quickly."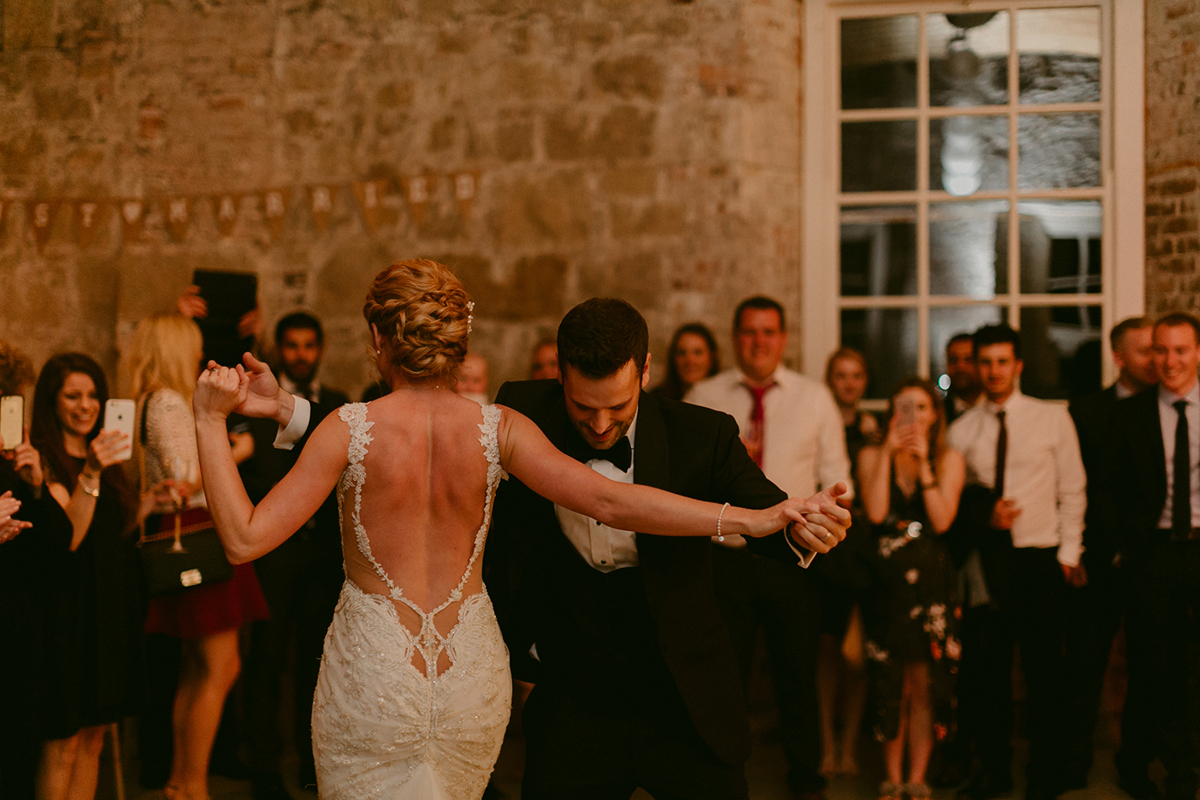 Vicky and Stags, thank you so much for sharing your day with us. I love the glamorous feel, along with your personal choices which made the day so special to you. Thank you so much also to Adam and Grace Photography for these elegant images; how beautiful.
Ele xx