And welcome to the last few days of November! I can't quite believe that the seasonal festivities are just around the corner but I absolutely cannot wait. However, if you love all things wedding as much as I do, this feature might feel a little like Christmas has come early.
Last week saw the amazing Historic Royal Palaces' annual wedding showcase take place at the glorious Kensington Palace and my goodness, it was a spectacular evening. So, for a fabulous pre-advent treat, let me take you inside this glittering event to give those of you considering a majestic, palatial backdrop for your wedding a feel for what you can expect.
We introduced you to the Historic Royal Palaces collection a little while ago here on Love My Dress and ever since, I've been looking forward to the Wedding Showcase to see exactly how the palaces come to life for a wedding. Well, I've definitely not been disappointed because Kensington Palace absolutely shone as wedding planners, press and bloggers attended this wonderful event.
Images byLumiere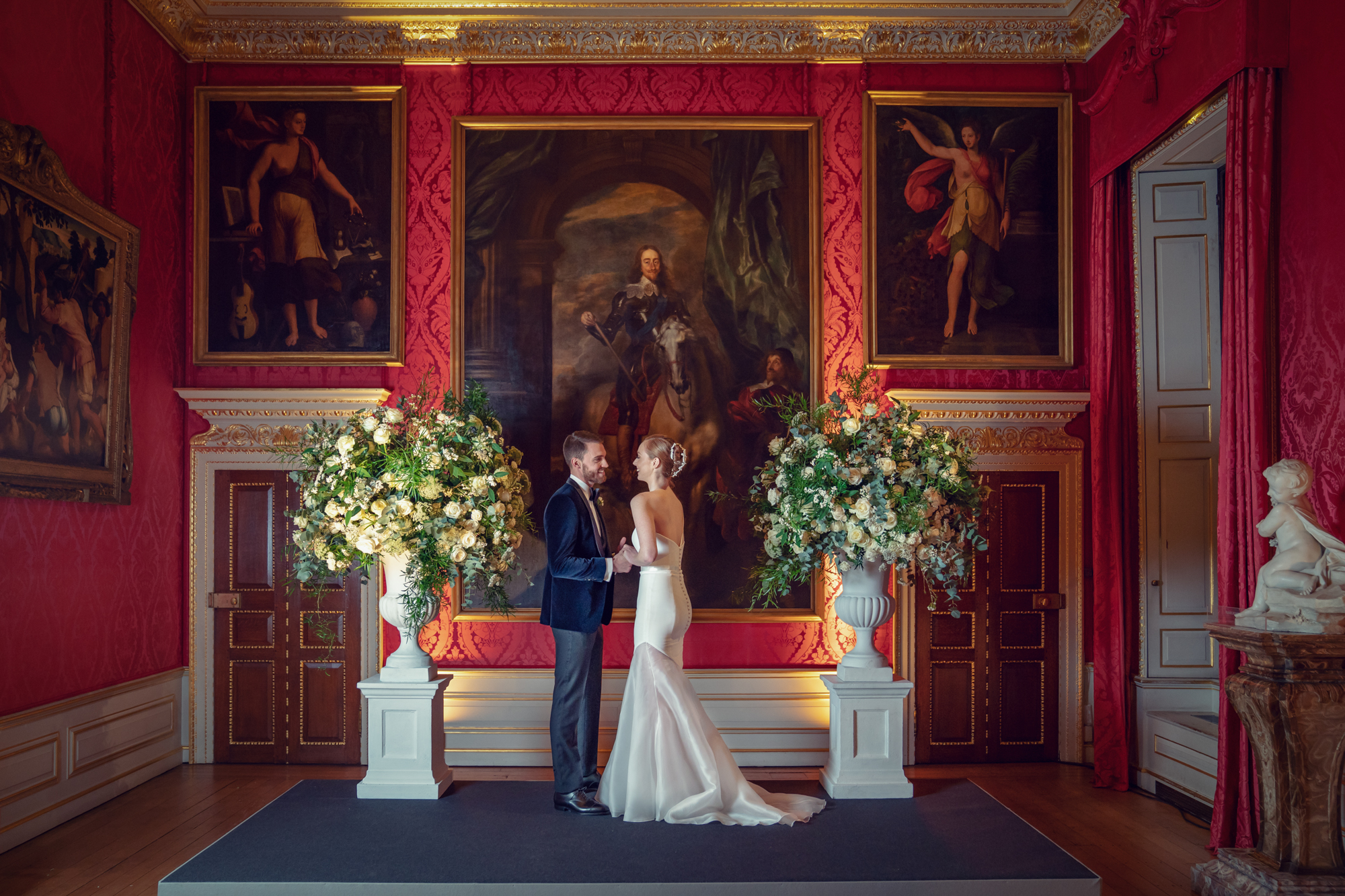 The King's State Apartments at Kensington Palace have recently been licensed to host civil ceremonies for the very first time so this was the perfect location for the welcome drinks reception. The florals by Hayford & Rhodes looked absolutely beautiful whilst the canapes, served by Blue Strawberry, were mouth-wateringly tempting. Mushroom, truffle and pea mousse, prosciutto cannelloni with crispy ham and a seasonal ice cream lollipop hinted at the delights to come.
Moving to the King's Gallery, everyone was warmly welcomed by Alex Donnelly-Palmer, Events and Operations Manager at Kensington Palace and was followed by keynote speakers Kim Parker, Executive Fashion and Jewellery Directory at Harper's Bazaar and Martin Williams from Sotheby's who talked about the history of wedding style and theming.
The King's Gallery is beyond impressive and the thought of taking your wedding vows here is enough to make you emotional. This history that's in every part of the palace just takes your breath away.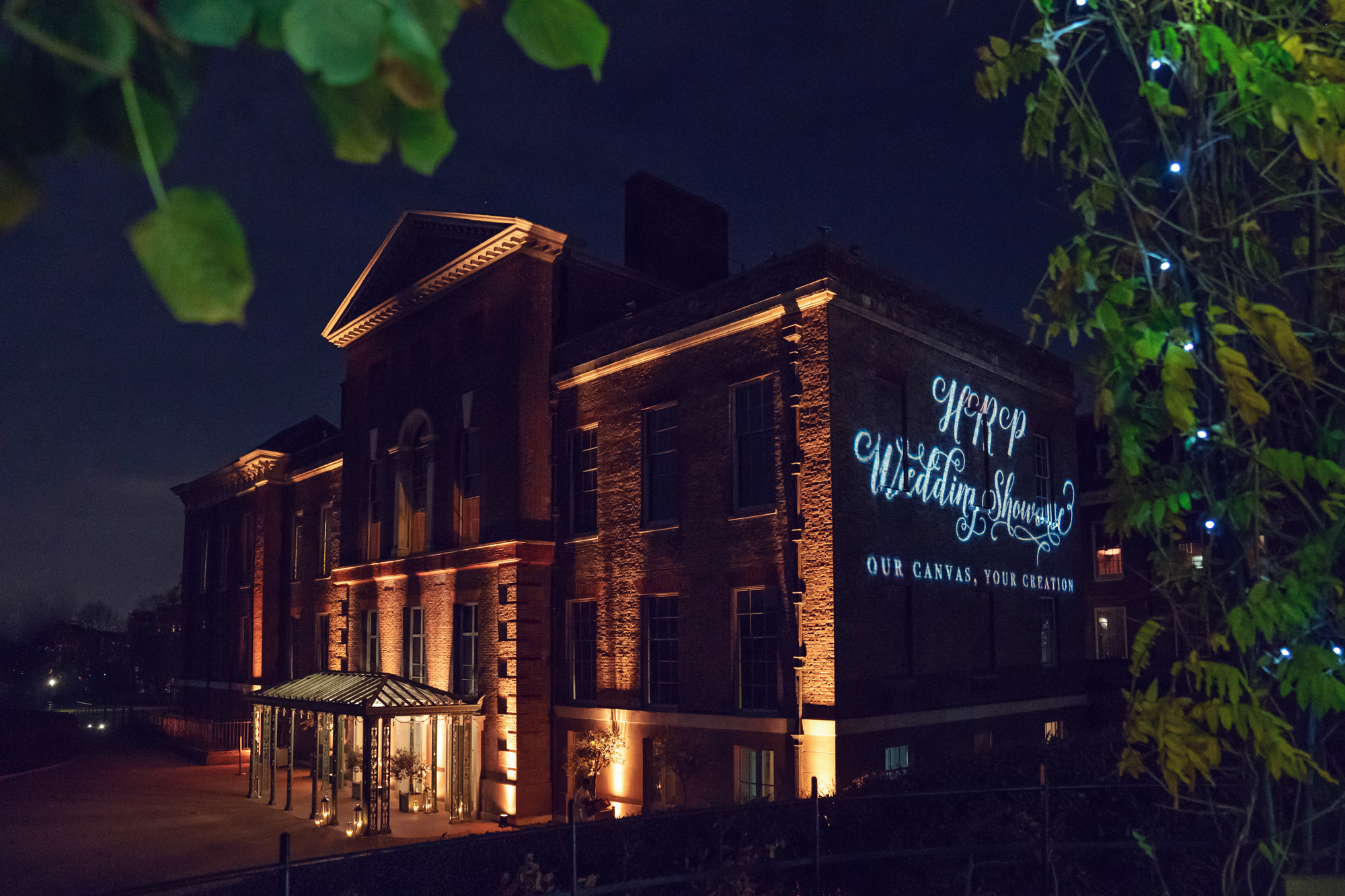 From there, the party moved on to the new Kensington Palace Pavilion to find plenty of wedding inspiration waiting. Ananya Cards provided a fabulous calligraphy station and Great Hire showcased their incredible selection of furniture. However, Blue Strawberry's chef stations absolutely stole the show. Four different experiences, complete with a specially paired wine selection, really got everyone talking.
Scottish salmon, Goosnargh duck breast and a Scallop ceviche with soy and parmesan veloute were all heaven. There was also plenty of excellent entertainment, provided by Sternberg Clarke. Jack Pack and Wandering Hands definitely got the party started but the surprise dance performance by The Frobacks really was a highlight of the evening.
However, the fashion show definitely caught everyone's attention. Showcasing dresses from The Wedding Gallery, it included gowns by designers such as Suzanne Neville, J. Andreatta and Inbal Dror and the models meandered around the golden catwalk that was decorated with towering floral mountains by Hayford and Rhodes.
The evening finished with a fantastic sweet treat – the catwalk was transformed into a dessert station where delicacies such as salted butter and Earl Grey fudge, champagne and white peach jelly with gold leaf and white chocolate and truffle 'Ferrero Rocher' were hidden amongst the floral displays. If you're looking for a unique and interactive idea for your wedding, this has to be it!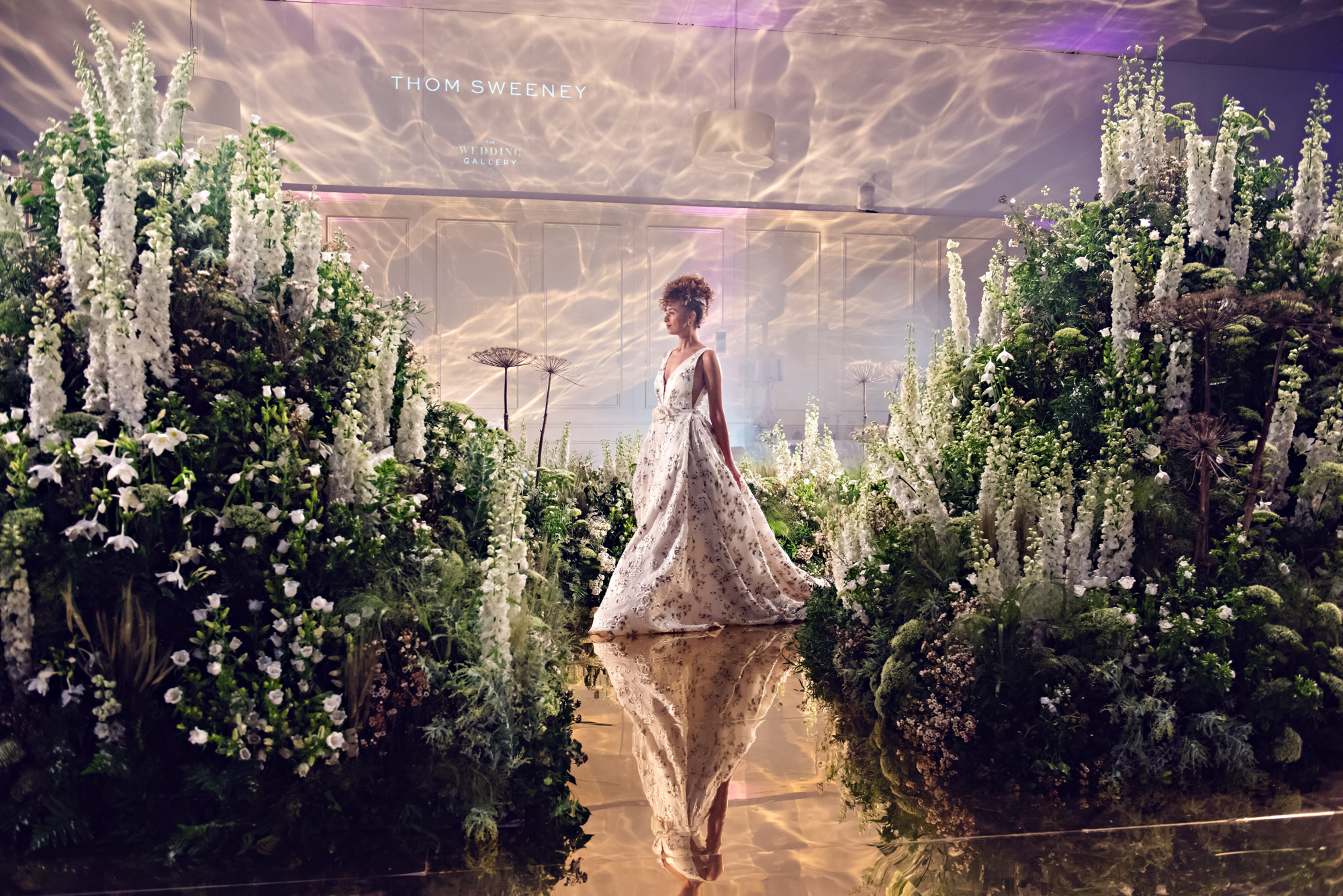 "We were thrilled with this year's wedding showcase," said Alex Donnelly-Palmer. "It was a wonderful way to demonstrate the capabilities of not only Kensington Palace's versatile new Pavilion and newly licensed State Apartments but all six of the incredible palaces in our portfolio. Our event partners pulled out all the stops and delivered a fantastic experience for our guests – we couldn't have hoped for a better evening."
"Each palace in our portfolio has its own personality, and the showcase is the perfect medium to offer guests a valuable insight into how they can utilise our event suppliers, and expert events teams across all six palaces, to maximise our stunning canvases for their creation," explains Liz Young, Head of Events of Historic Royal Palaces. "It is also the perfect opportunity to communicate to guests how weddings at the palaces play their part in ensuring the palaces are well maintained and open for all to enjoy, as income raised from events is reinvested in conservation, public access and educational activities."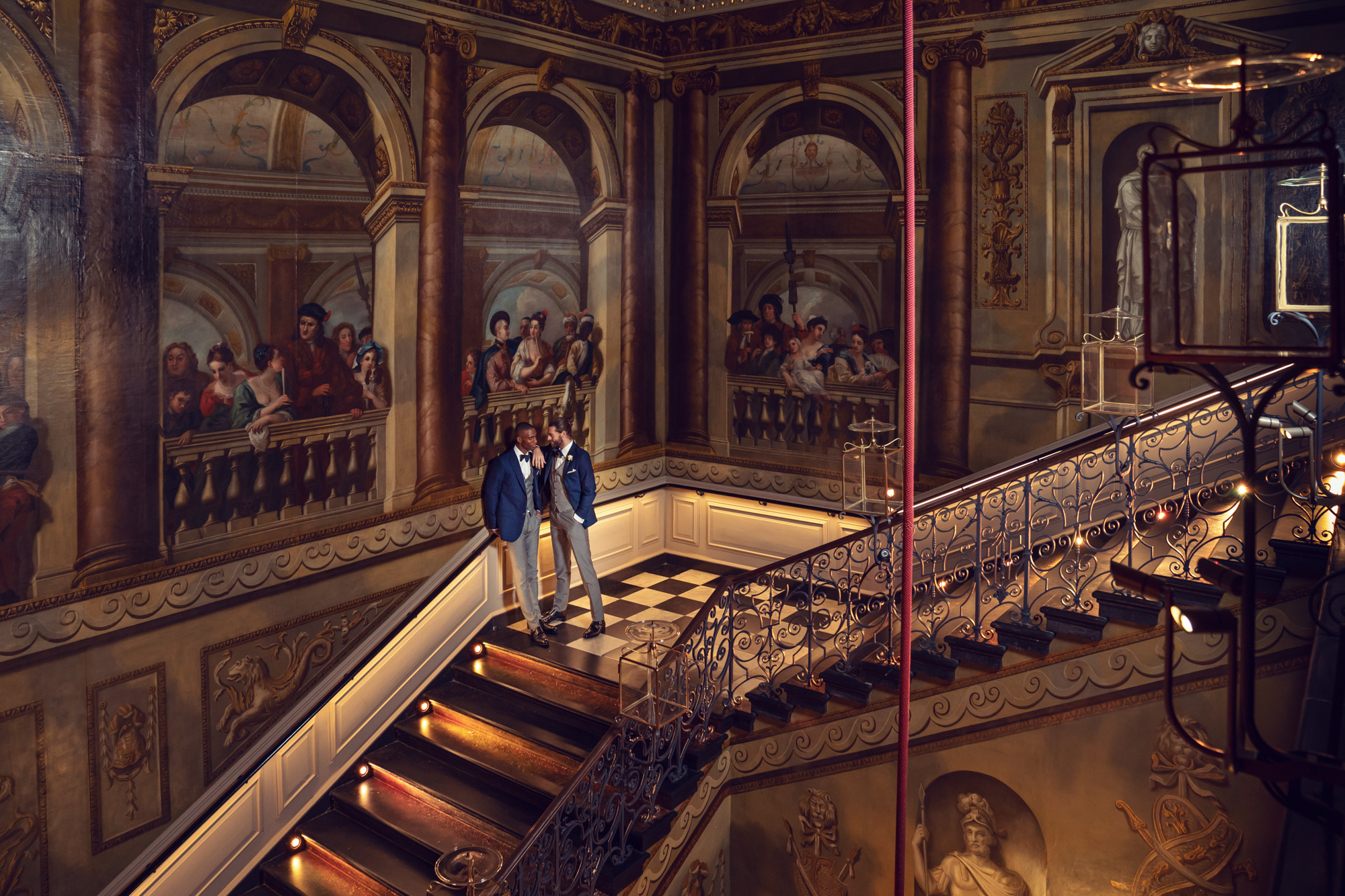 We're already excited for the next year's Wedding Showcase and if you've ever dreamt of getting married at a unique, historic, beautiful and exclusive venue, I have a feeling that you'll find lots to love in the Historic Royal Palaces collection.
To find out more about weddings at Historic Royal Palaces or to pick your very own palace, take a look at the website. If you'd like further details, prices or information, you can contact the team on [email protected] and they'll be happy to help. You can see more images from this incredible event by following Historic Royal Palaces on Instagram #PickYourPalace #HRPWeddingShowcase
Love,
Tamryn x