You know, one of the things I have most appreciated in the 9 years since I started out at Love My Dress, is the evolution of bridal fashion and the culture of weddings in general.
Today, colour and non-traditional gowns are embraced in a way that no longer turns heads or rolls eyes for the wrong reasons. Seeing brides wearing dresses in a rainbow of colours, and championing feminist values such as walking down the aisle on their own, reminds me that the style of weddings is constantly evolving.
Images by Caro Weiss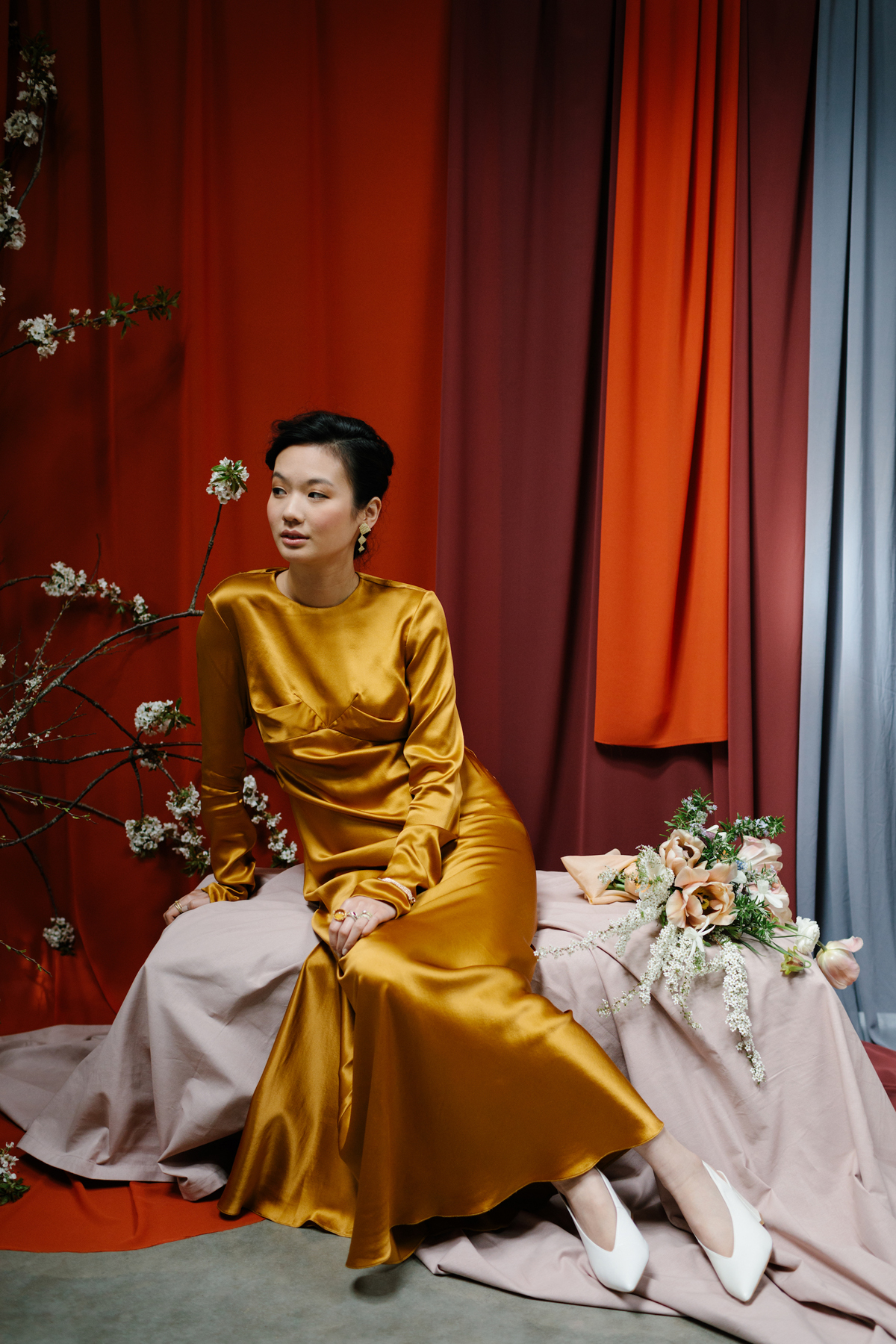 There's nothing right or wrong with this, it's just a beautiful example that everyone has choice. It excites me though –  just as these images did when they arrived in my inbox recently. Sent in by a long-time personal favourite photographer of mine, Caro Weiss, they showcase designer Laura Ironside's creations alongside a backdrop of gorgeous modern floral design and table decor – and, the most glorious gold stationery by another absolute crazy-favourite of mine, EYI Love.
"Inspiration for our photoshoot came from the two dress designs themselves, the fabric and texture, the richness of colour but with contemporary detailing and a light modern touch which meant it felt important to emphasise both of these things.  Again the designs are the culmination of balancing two themes in one."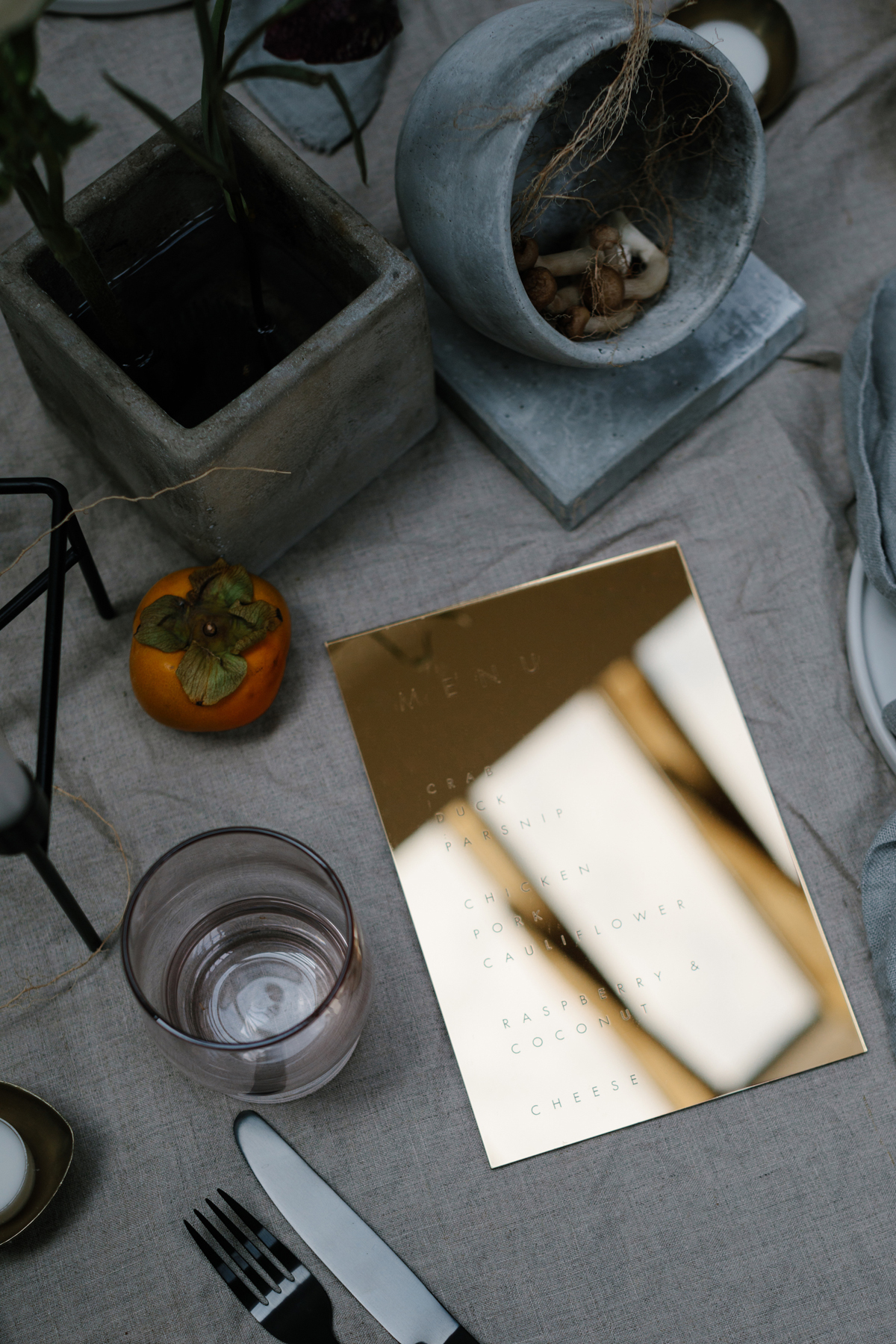 "Guardswell Farm barn venue is full of the original features and those rustic finishes that you'd expect to find there. But in contrast with that it also has a clean, crisp, contemporary elegance which feels luxurious and high end, showing how one place can embody both of these things in equal measure."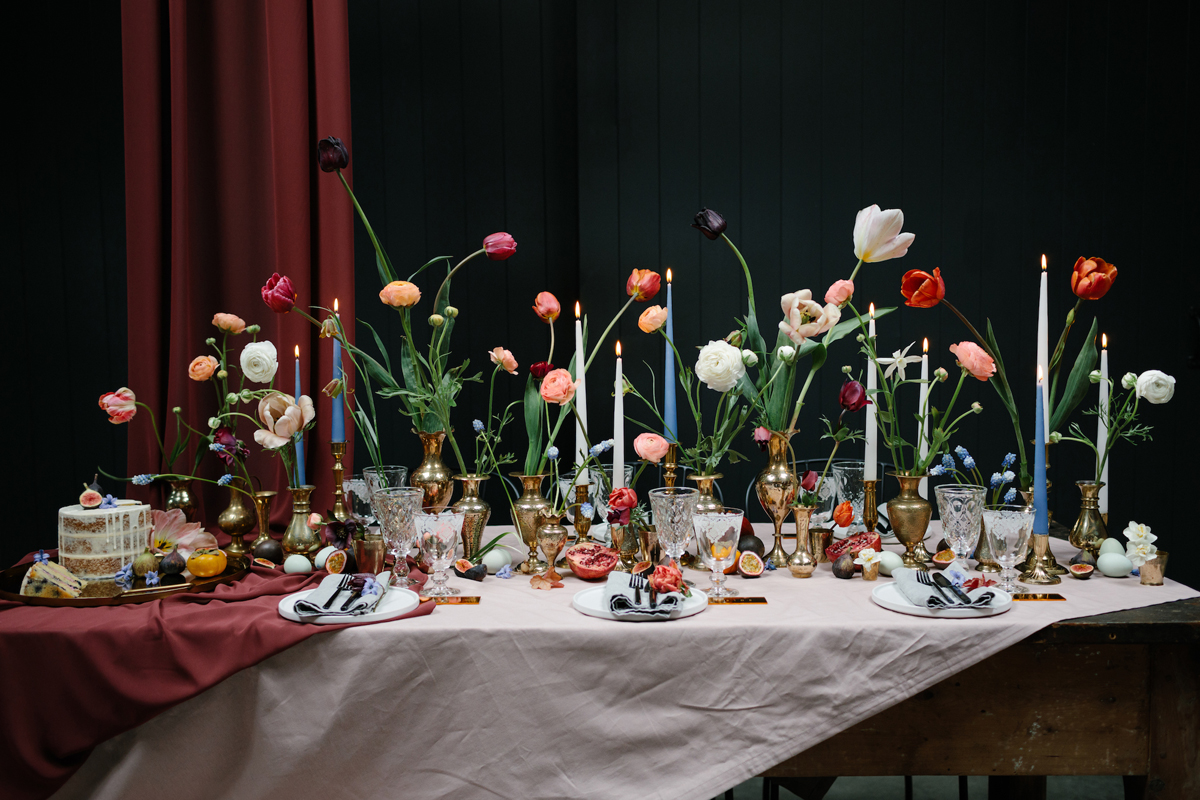 "In the end it was the fabric itself that rang true and allowed scope to explore these two different themes. And so a luxurious feel was created for the luxe gold dress using layers upon layers of fabric, depth of texture, decadent colours and luxe finishes on both the tablescape with cascading table runner, gold details and classical props which literally spilled from the table reminiscent of a still life."
Opulence meets simplicity. The expected v's the unexpected.
"At the other end of the spectrum a more paired back design for a more modern feel to work with the utterly chic trouser suit. "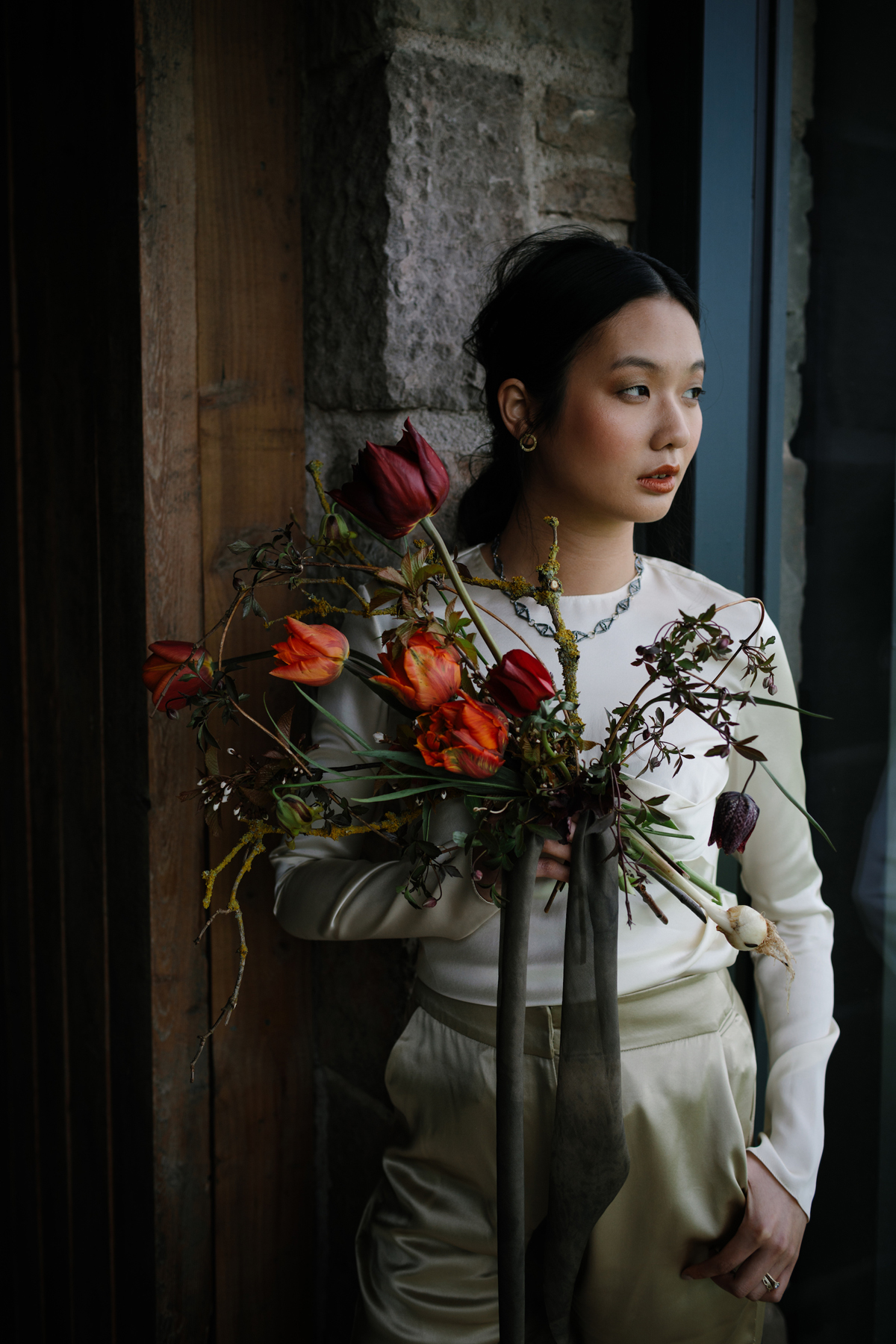 "Stripped back finishes, clean lines, delicate black detailing, the layered natural fabrics and linens. this time used in a more organic  and relaxed way with just a pop of that rich burnt orange and touches of rust for depth and texture.