As I set out to write this article for Love My Dress, ASOS have just reported a fall in profits, and Mike Ashley – the man that picked up the collapsed House of Fraser group – claims it has been a 'bad year'.
In bridal, the long expected failure of Berketex and with the liquidation of Les Trois Soeurs bridal boutique in London and a number of smaller bridal retailers could lead people to thinking that bridal retail is equally doomed. However, in a cheery corner of the physical 'bricks and mortar' bridal retail market, independent designer bridal shops are holding their own.
How and why can this happen? The reasons are many and varied, and in a more 'business' focused article that I'll share with you in January on Love My Dress, I will ponder the whys and wherefores, and look at what boutiques, their clients and their suppliers can learn to work towards an optimistic, trend-bucking future.
For now though, as a boutique collective, we would love to say a collective 'thank-you' and send a giant, online, heart-shaped, virtual box of chocolates to our bridal designer brand partners who have designed, bespoke-d, supported and delivered outstanding dresses and service, allowing our bridal clients to say "hell, yes!" to our dresses.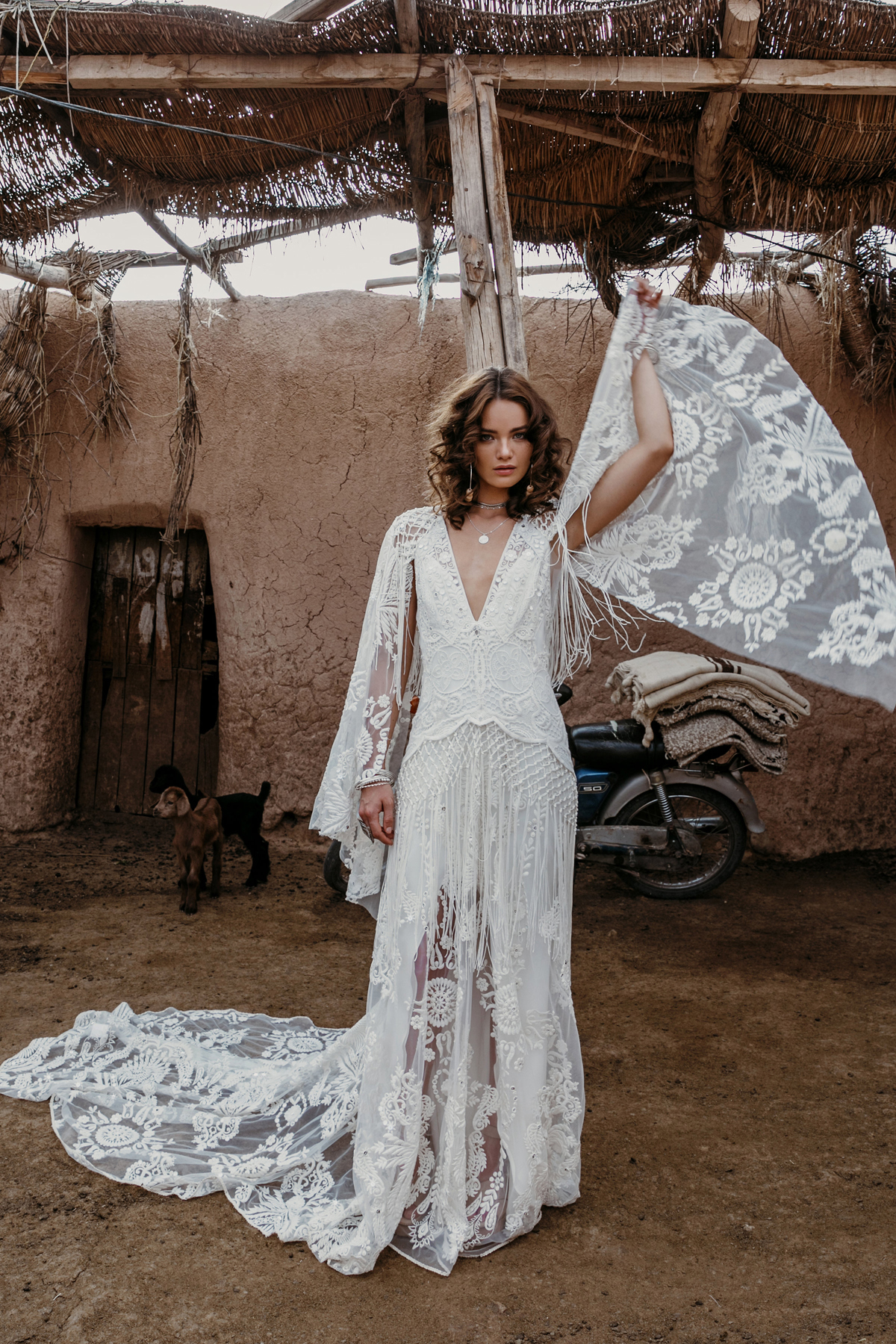 Rue de Seine
(see more in gallery at end of page)
Suzanne Neville has topped the leader board this year  with our boutiques voting the iconic British label as their favourite brand. The reasons range from the dresses simply being 'epic masterpieces', to the absolute certainty that any change or adaptation can be achieved for a client. This may sound like a tiny point but- as a retailer myself, knowing the brand, the technical construction and the production team's responsiveness inside out, means I know on a busy Saturday I can say "yes" to my bride's questions; Can this be changed? Can the dress be made to measure? Can it be made in a different colour?
Simply, delivering what the client wants and being open to change, rather than delivering regimented top-down inflexibility, is a winning strategy. Trusting and empowering their stockists and delivering industry gold standard dresses puts Suzanne Neville at the top of an incredibly impressive list of designers we work with.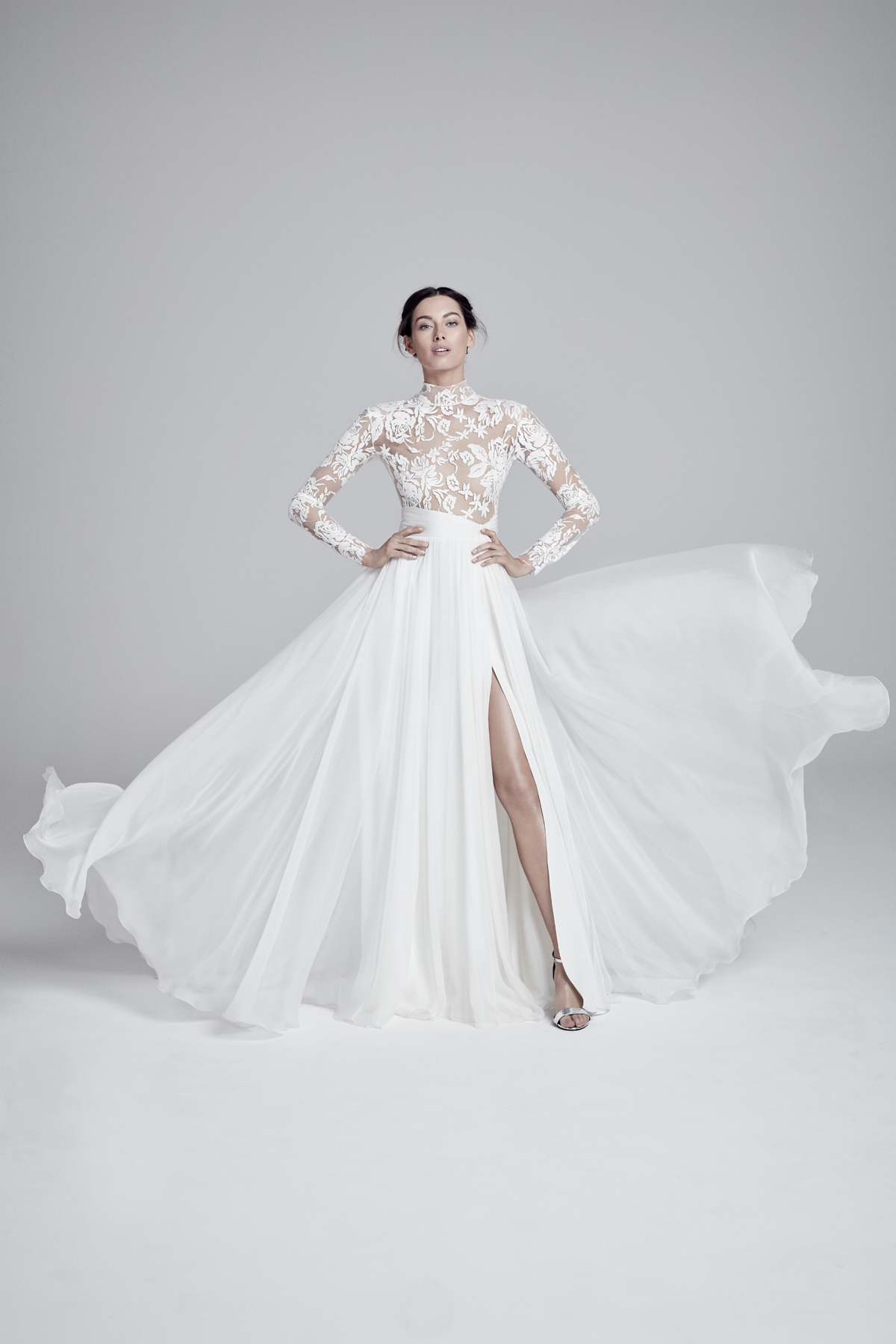 Suzanne Neville
(see more in gallery at end of page)
Jesus Peiro is in the silver medal position. Described by stockists as a "breath of fresh air", with unrivalled customer service and delivery options, Jesus Peiro have gone from niche to nailing it in the last few seasons, without selling out their heart and soul.
Innovation in design and a collection that encompasses fashion forward pieces, reinterpretations of classics and soft fluid lines means that boutiques can buy their own unique blends and offer affordable luxury for all.
Jesus Peiro
(see more in gallery at end of page)
Enzoani and Rue de Seine could not be more different in terms of aesthetic, but are united by unique design, signature styles, a strict adherence to retailer's geographic exclusivity and incredible customer service. The two brands share the bronze position by a narrow margin.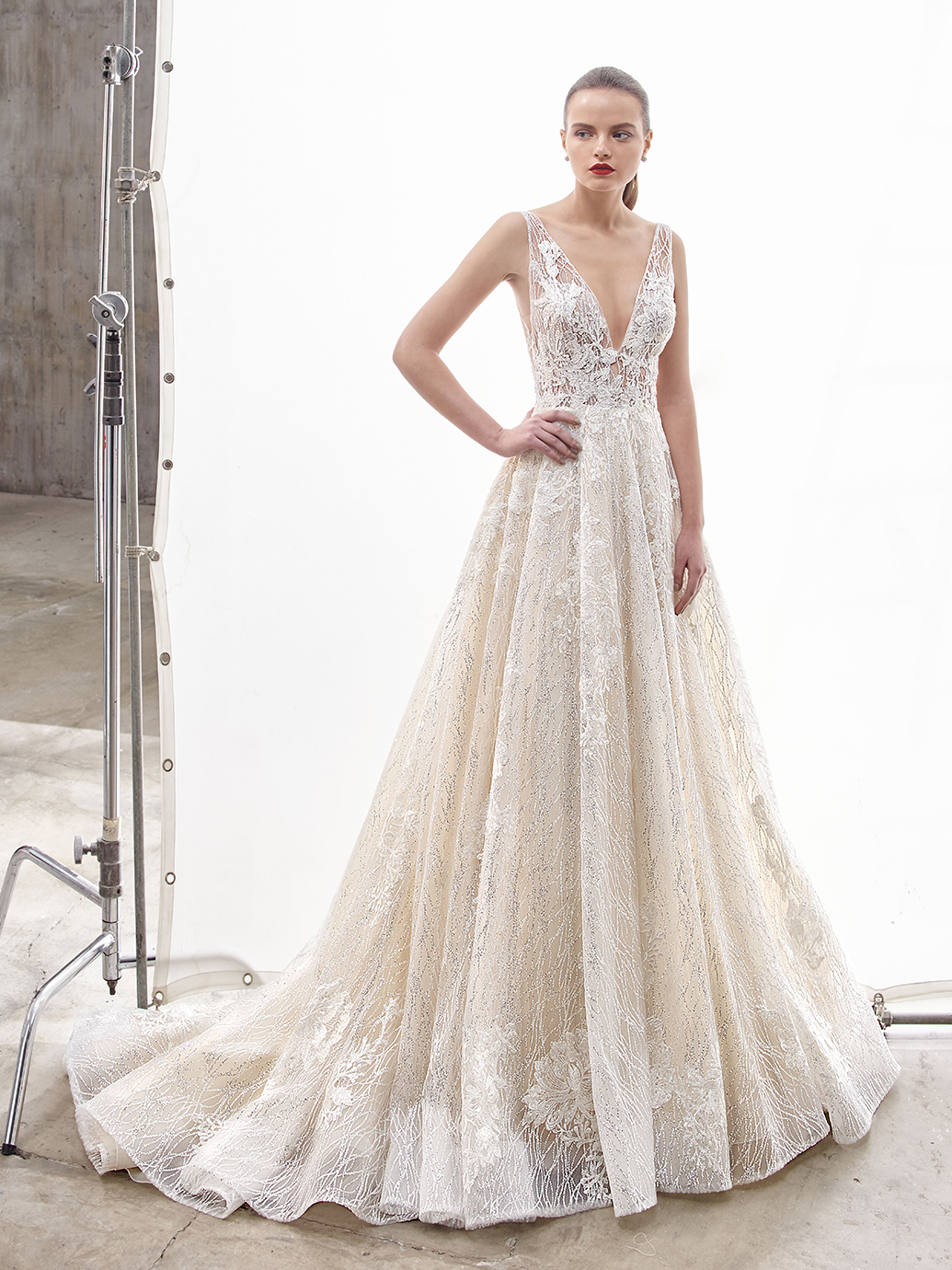 Enzoani
(see more in gallery at end of page)
Enzoani's killer curves and statement trains get all the love from brides wanting glamour and show stopping detail. Rue de Seine are a kick ass Kiwi brand whose devoted fan club of tousled haired rock chicks cannot get enough of the supermodel-at-Coachella vibe.
Halfpenny London, Stephanie Allin, Caroline Castigliano and Charlie Brear; four huge names in British design share polled incredibly well and have graduated the 2018 season with all the love from the boutiques.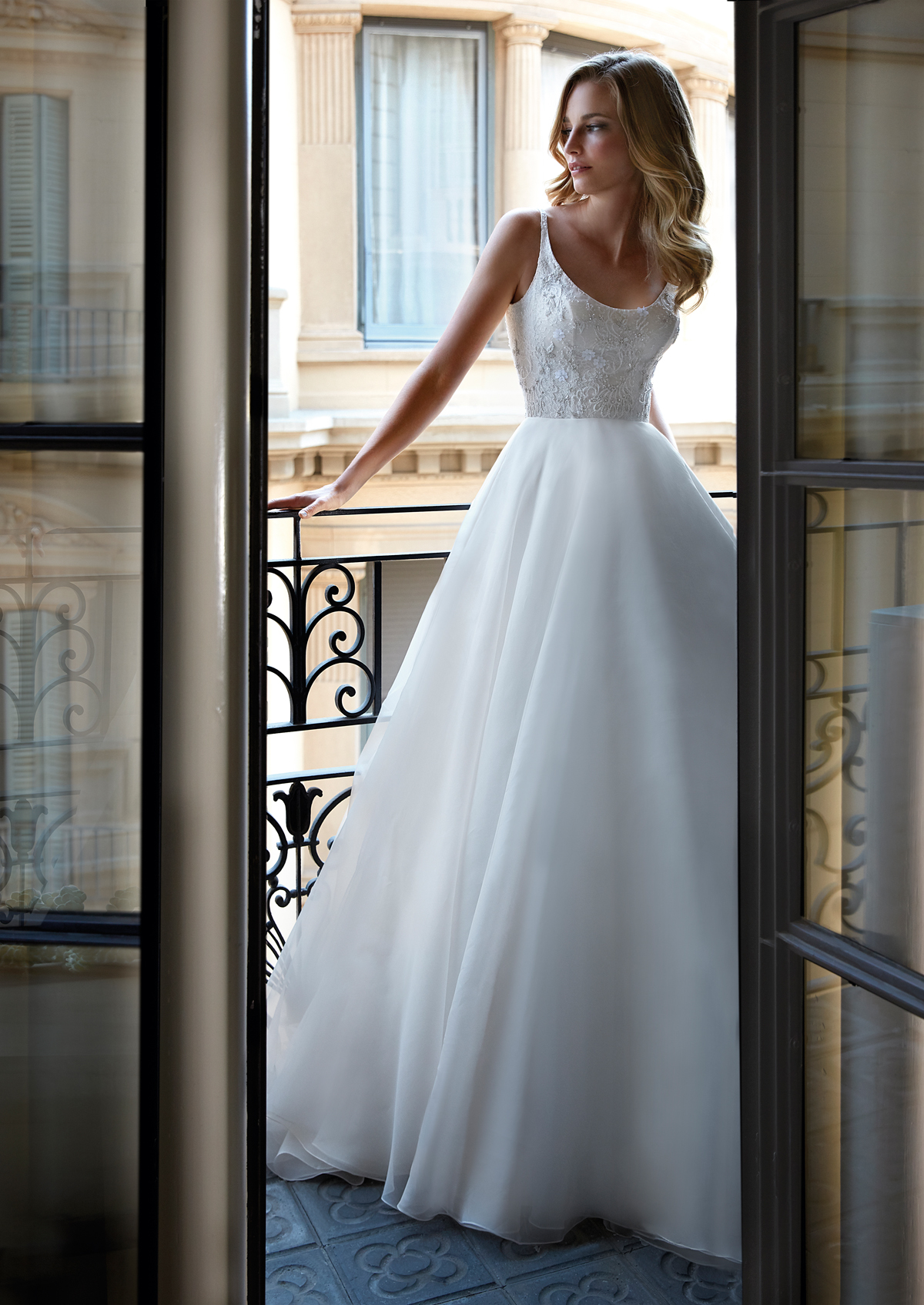 Caroline Castigliano
(see more in gallery at end of page)
The Power of Love collection from Caroline Castigliano is recognised as being her best yet, with clients loving the fit and feel of the dresses. Stephanie Allin's  Love Story collection has been hugely popular with brides, with fit and fabrics again providing the irresistible 'X Factor' for brides.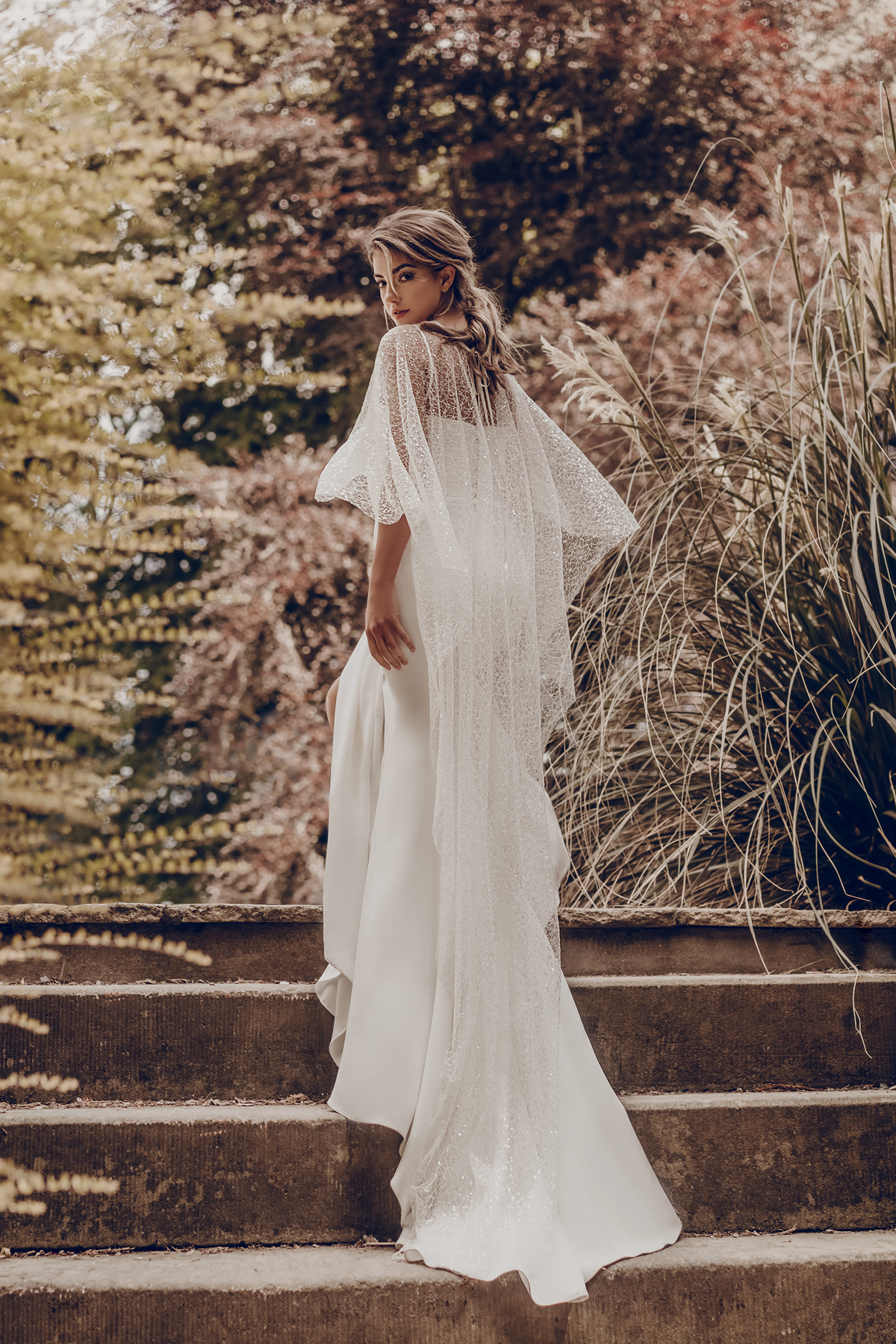 Stephanie Allin
(see more in gallery at end of page)
Halfpenny London's ground-breaking use of fabrics and thoroughly modern silhouettes have forged Kate's place in brides, boutiques and celebrity style icon's hearts alike.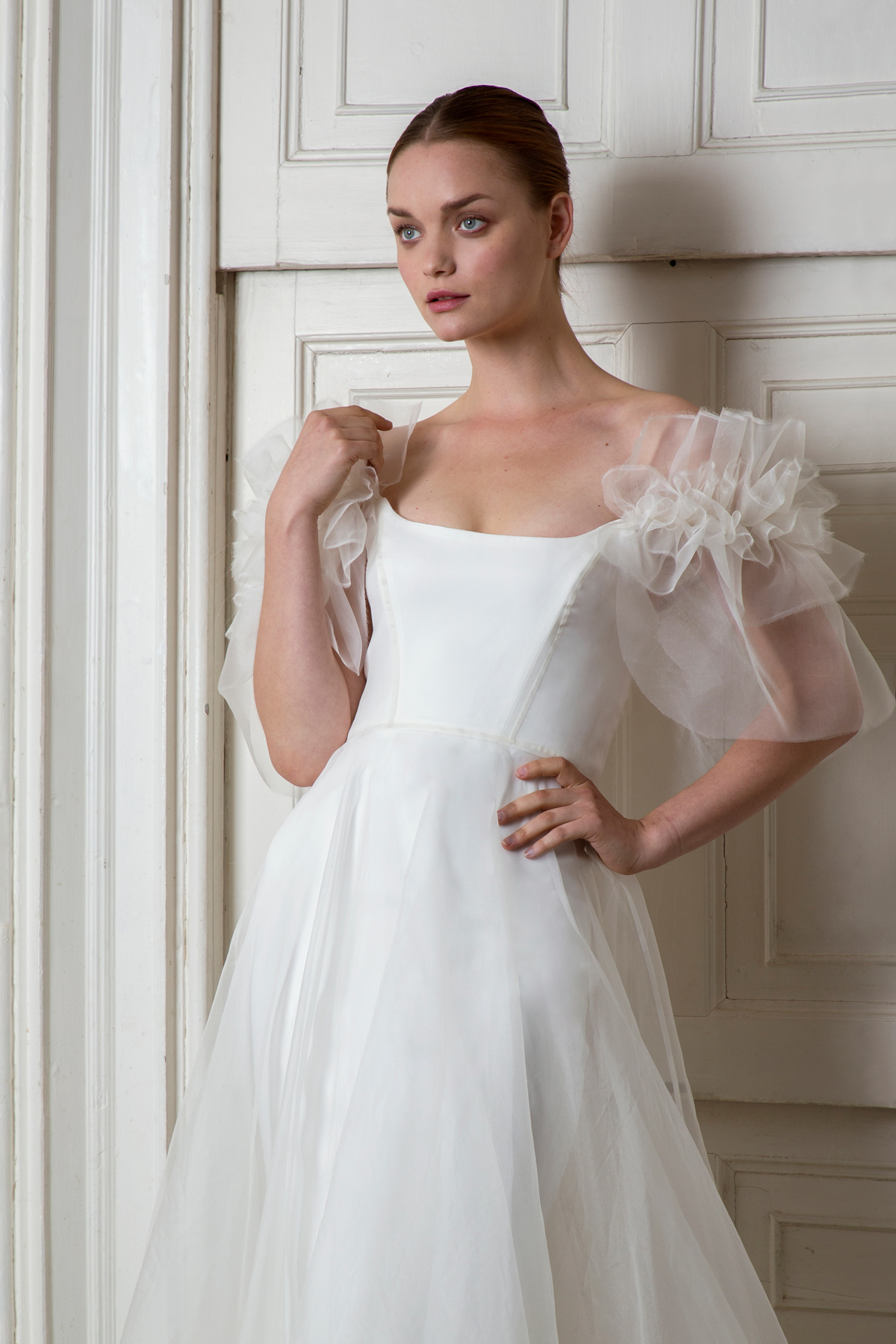 Halfpenny London
(see more in gallery at end of page)
Charlie Brear's infinitely style-able dresses and her signature 'additions' allow boutiques and brides to be their own stylist. All four designers have their own strong, distinctive voices and innovation ensures their enduring popularity.in 4th place.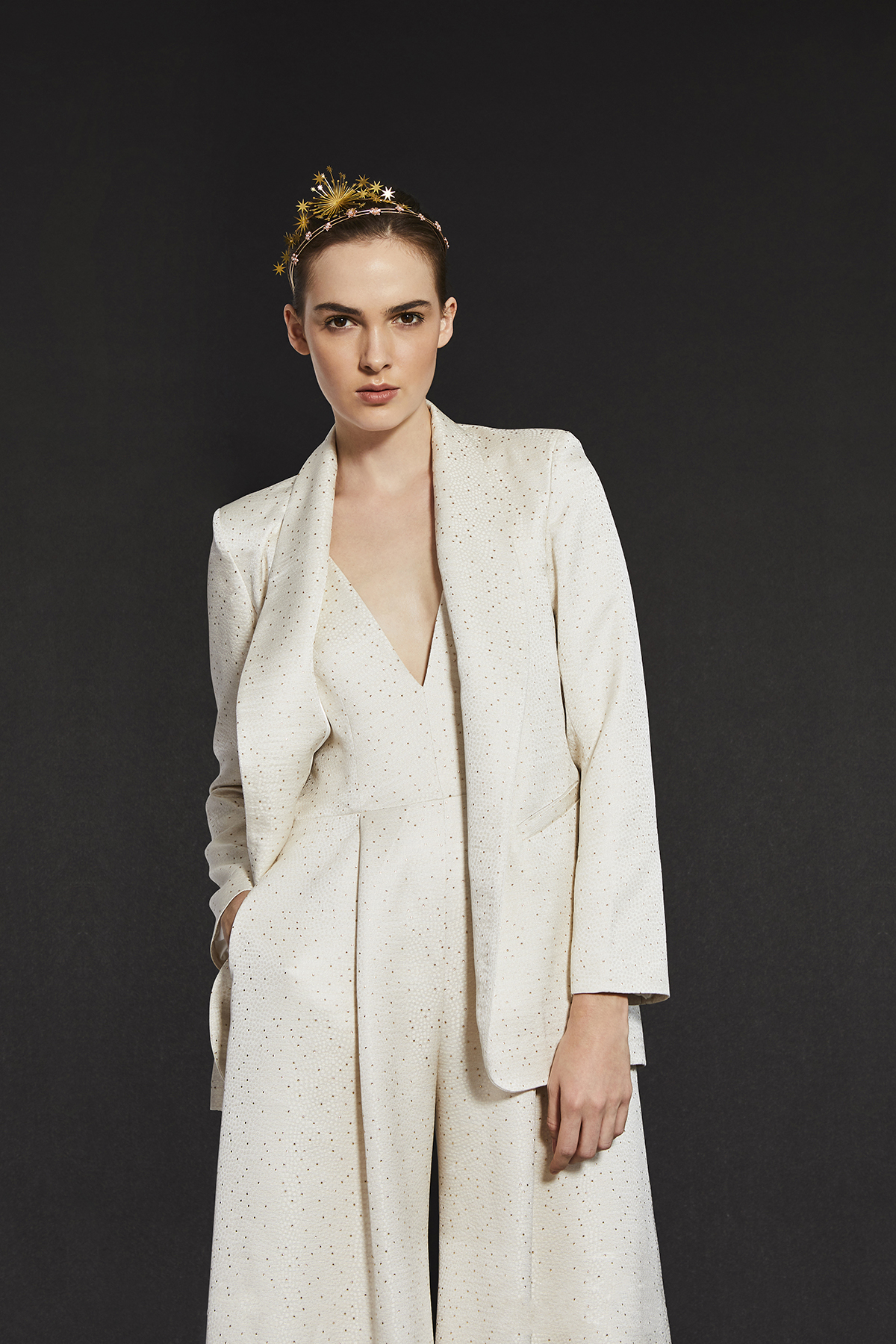 Charlie Brear
(see more in gallery at end of page)
Willowby and Justin Alexander are the big American brands that have a made a great impression. Sitting within the affordable luxury bracket, both brands have brilliant, innovative marketing campaigns and, again, the all-important outstanding customer service which allow boutiques to promote their dresses in complete confidence.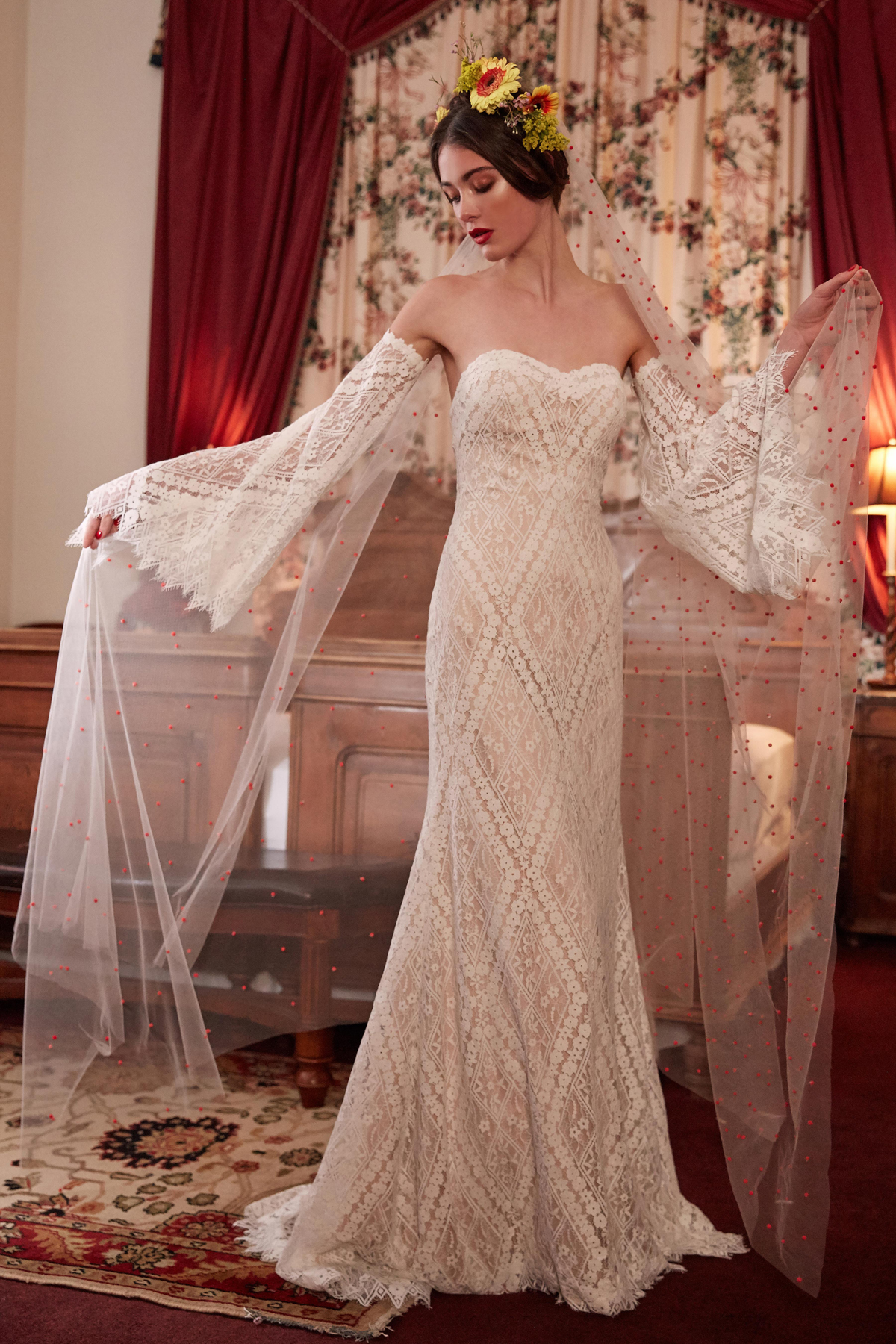 Willowby
(see more in gallery at end of page)
Across all boutiques globally, their ranking would undoubtedly be higher than the Luxe Bride vote, but their presence in this A list speaks volumes about what mass market brands can achieve with a more design lead approach.
 Justin Alexander
(see more in gallery at end of page)
Our two city centre boutiques choices, Eleganza Sposa in Glasgow and Mirror Mirror in London, utterly break the mould in their choices. Anna Cirignaco has chosen one of her own brands, La Libertà, and Maria Yiannikaris has picked Gemy Maalouf. These may only represent a small percentage of the vote, but both of the shops are bellwether stores and style leaders in their own right.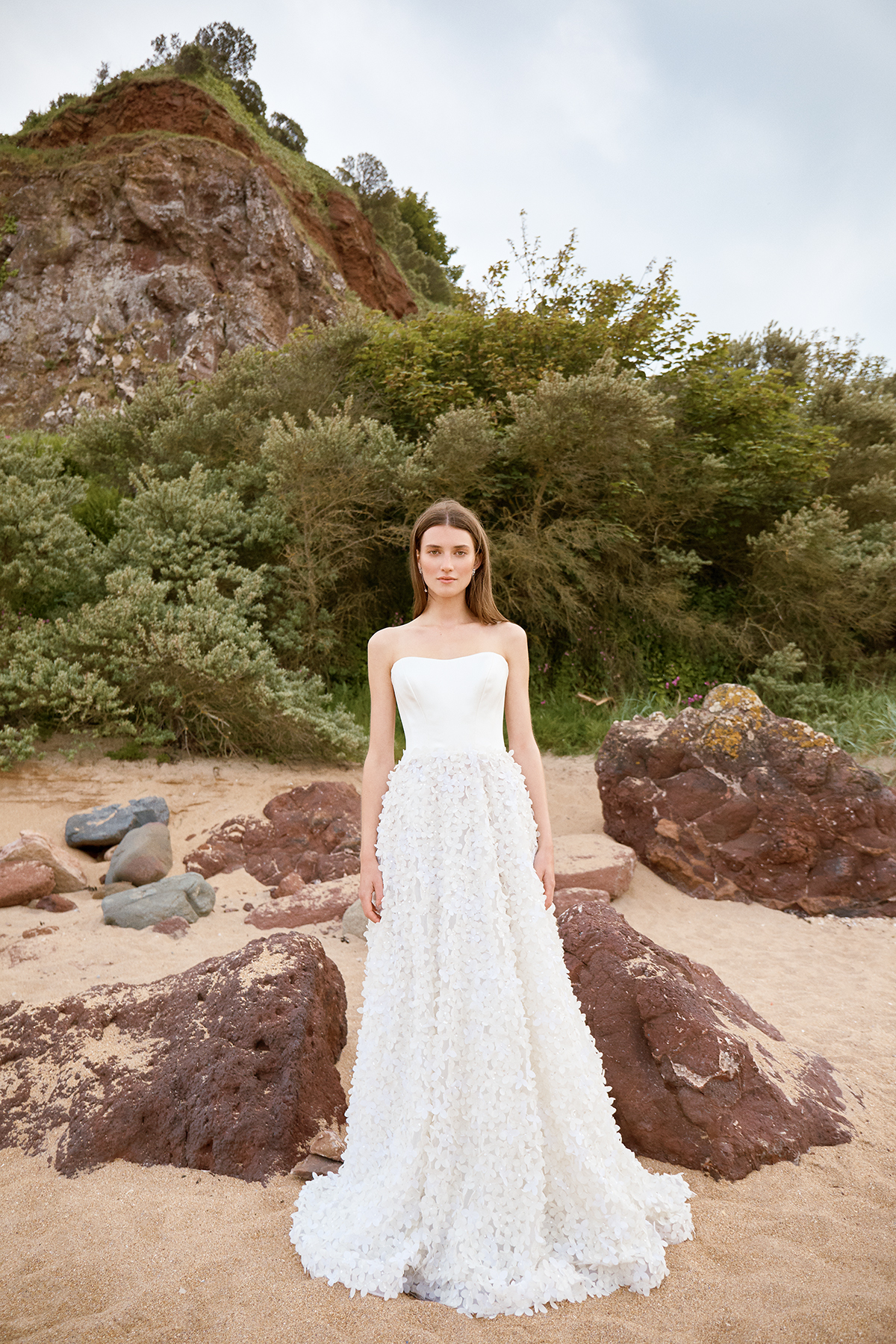 La Libertà
(see more in gallery at end of page)
To have a boutique in a densely populated urban area, to have a bridal client base that represents every kind of faith, culture and budget, and to have your competitors on your doorstep always means raising your game in terms of the diversity and exclusivity of the dresses one has on offer. It also means not just acknowledging, but truly understanding that metropolitan brides have braver tastes and will be early adopters of new styles.
Both collections are highly decorative, deeply romantic and head-turning. They are dresses that emphatically reflect the melting pot of city centre life. Anna's collection reflects her Italian-Scottish heritage, and Maria's choice of a Lebanese label brings the eastern Mediterranean via her Cypriot roots to London.
Gemy Maalouf
(see more in gallery at end of page)
We hope all you brides to be but especially those of you newly engaged over the festive period, will enjoy exploring the bridal gowns in this article. Click on any image in the gallery below to discover the designer.
Emma x
Credits & Thanks
The top 12 recommended bridal brands that feature in this article are, in alphabetical order:-