Those of you planning a French destination wedding will love this. Lewis, a talented musician, wedding performer, and songwriter, married the beautiful Lois, a criminal investigator specialising in financial fraud, on June 17, 2023, at the stunning La Cannonerie in Cognac, France.
The couple's love story began with a twist of fate; Lewis played at Lois's 21st birthday party, but it wasn't until four years later that their romance blossomed. Their engagement came with the sweetest of creative touches, involving Lois's beloved pug, Barry, and a surprise proposal during a trip to Bamburgh castle.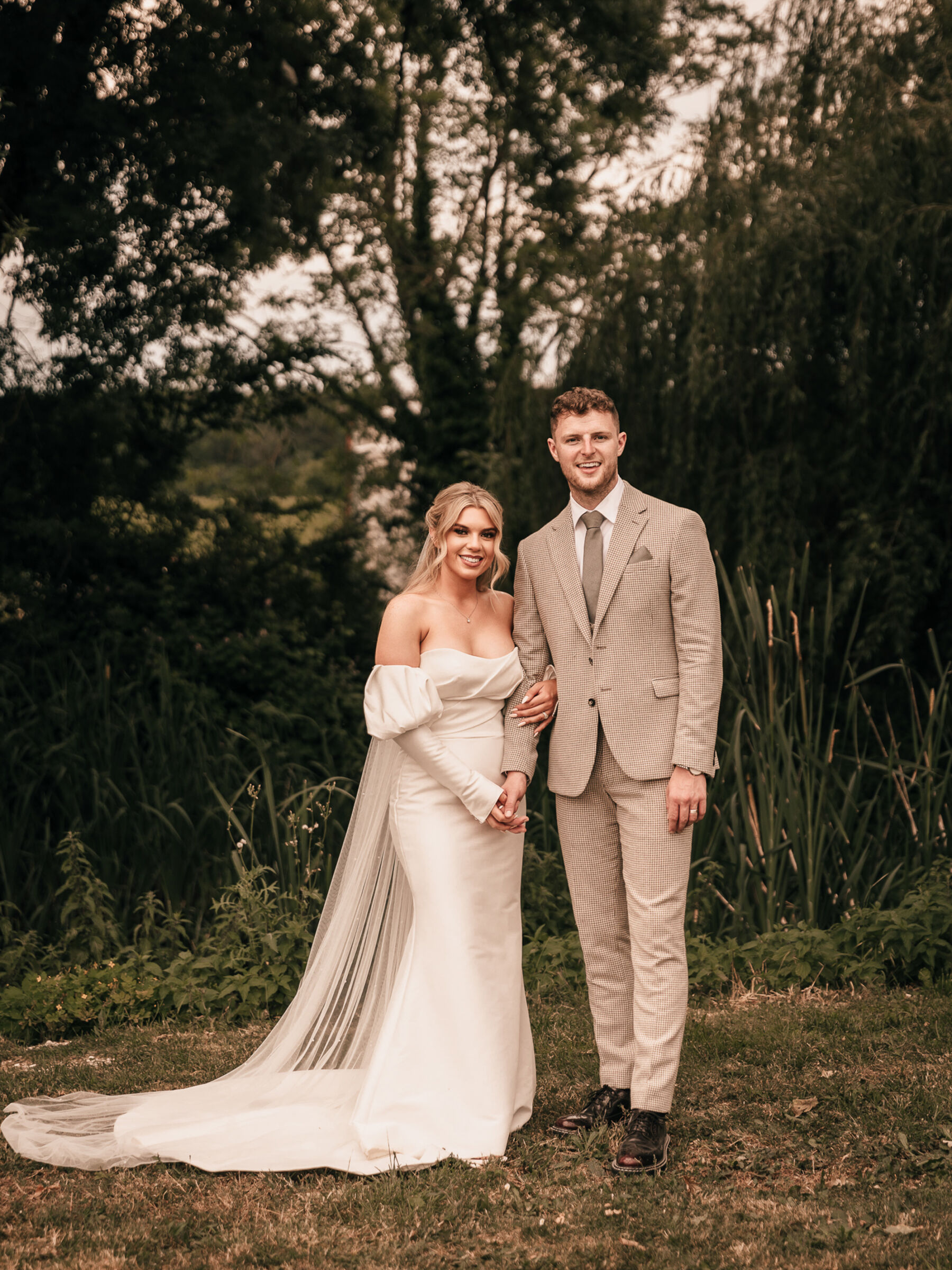 La Cannonerie was the natural choice for their venue. Its charm, accommodating owners, and the capacity to host 36 guests on-site for the entire weekend sealed the deal. It set the most beautiful backdrop for a neutral and earthy colour palette.
Lois wore an elegant Enzoani gown with removable sleeves, while Lewis donned a stylish beige houndstooth suit from Moss Bros. Their ceremony was intimate, officiated by close friends and the couple broke tradition by walking down the aisle together. But best of all, this lovely couple hired the wonderful Jules Barron – a much loved and highly recommended Love My Dress supplier, to capture these beautiful, warm images. Enjoy!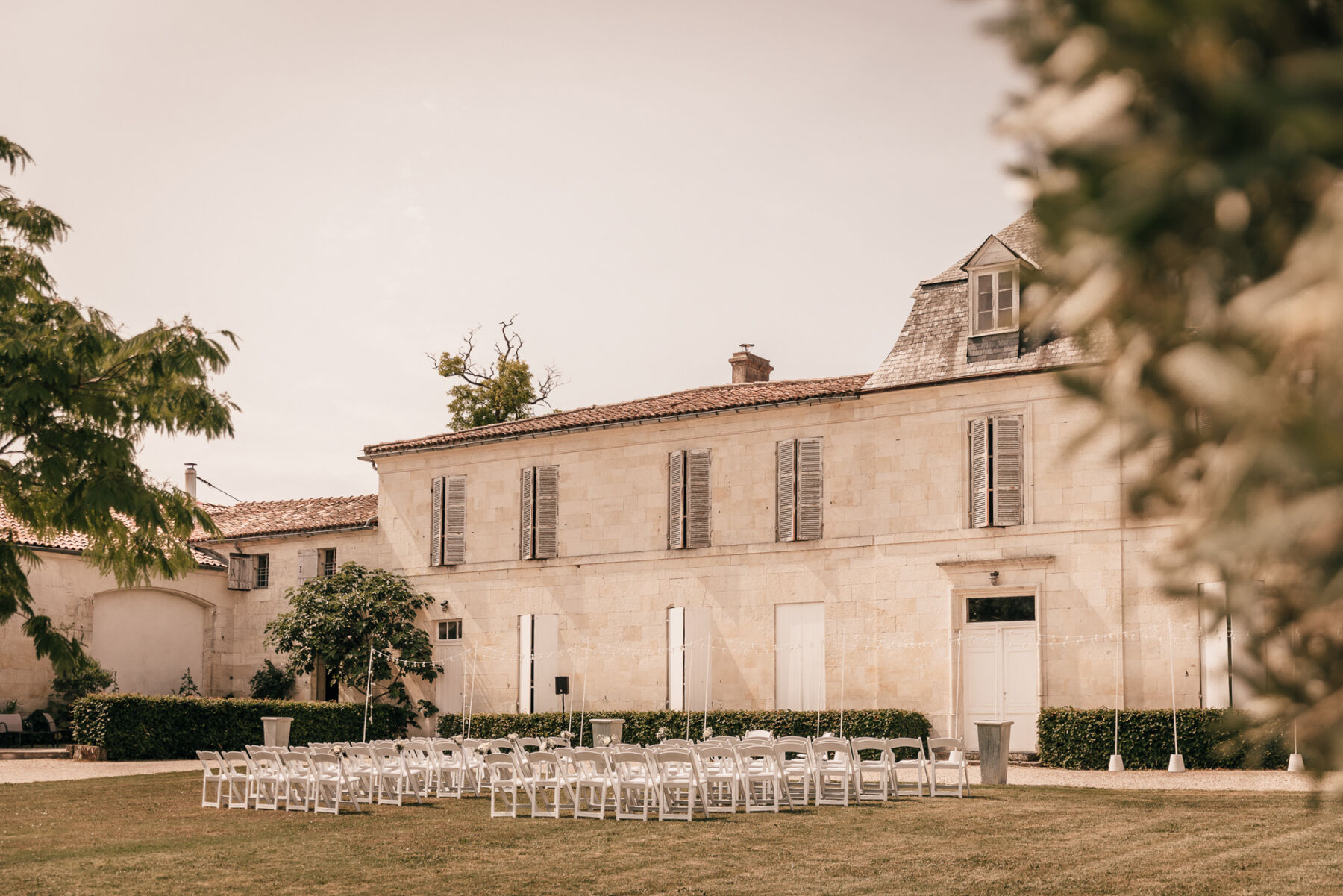 The Venue
Our venue was 'La Cannonerie' in Cognac, France. La Cannonerie was a really easy choice the moment we saw it. A beautiful venue with equally attractive surroundings and lovely owners.
The venue was capable of hosting 36 of our guests on site for the entire weekend which was a huge selling point for us. So many couples I've played for in the past talk about how fast the day goes, so the idea of spreading our celebrations across a long weekend was perfect.
We had the option of going with La Cannonerie's in house planning services. Nobody knows a venue better than it's owner, so this was a really easy choice for us.
Lewis wore a slim fit taupe and brown houndstooth 3-Piece suit from Moss Bros. All pocket squares and ties were from Moss Bros also.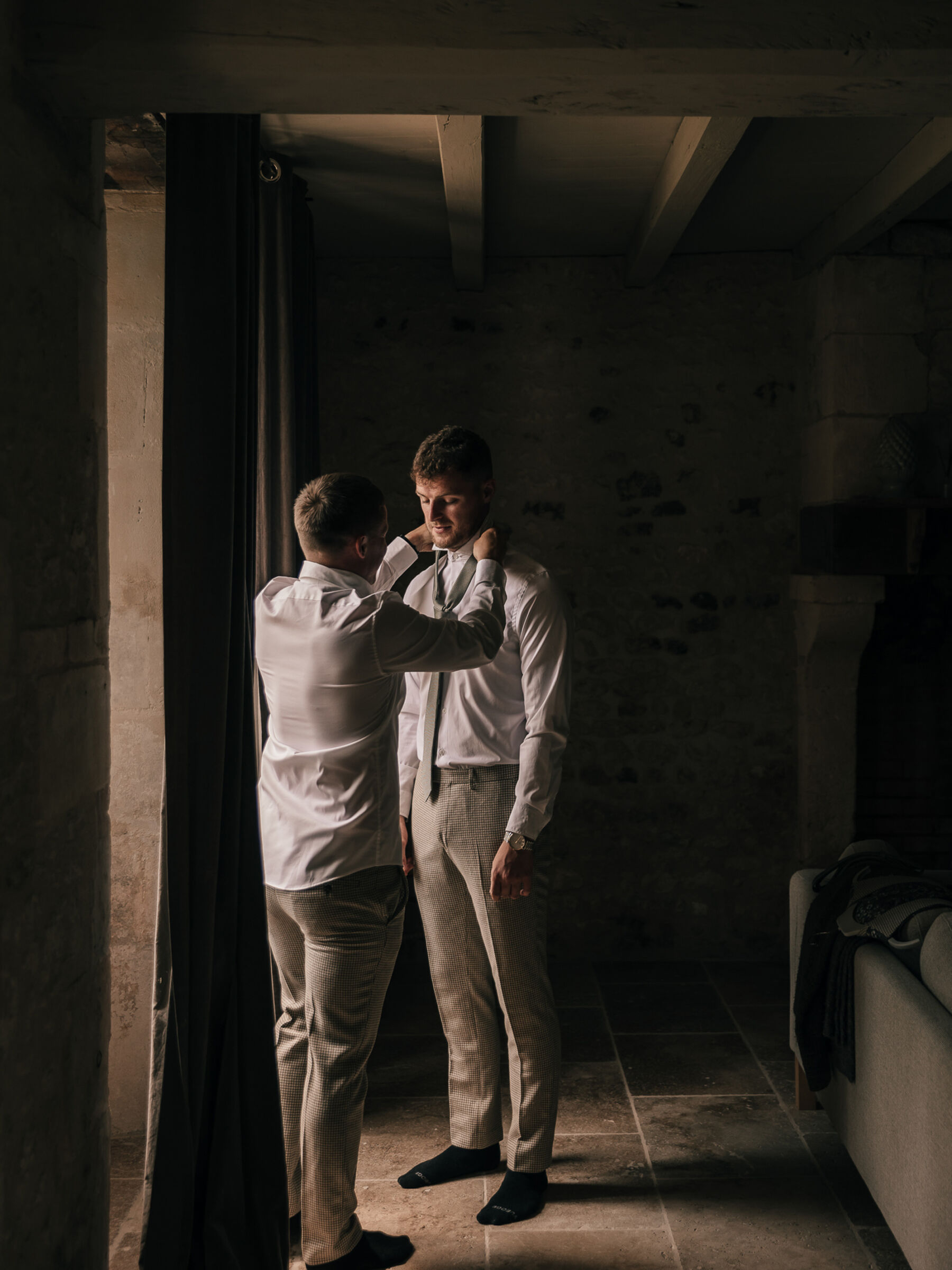 Bridal Beauty & Accessories
I wore a simple block heel from Public Desire. My hair accessory was the Jasmine Clay Flower Bridal Hair Comb from Bridal Adornments and my perfume was Yves Saint Laurent Libre Intense. We sadly unexpectedly lost my Grandma in December of 2022, this was her perfume she wore. I wore it on my wedding day so that my Grandma was with me throughout our day.
All jewellery pieces were gifted from my mother-in-law, Janette.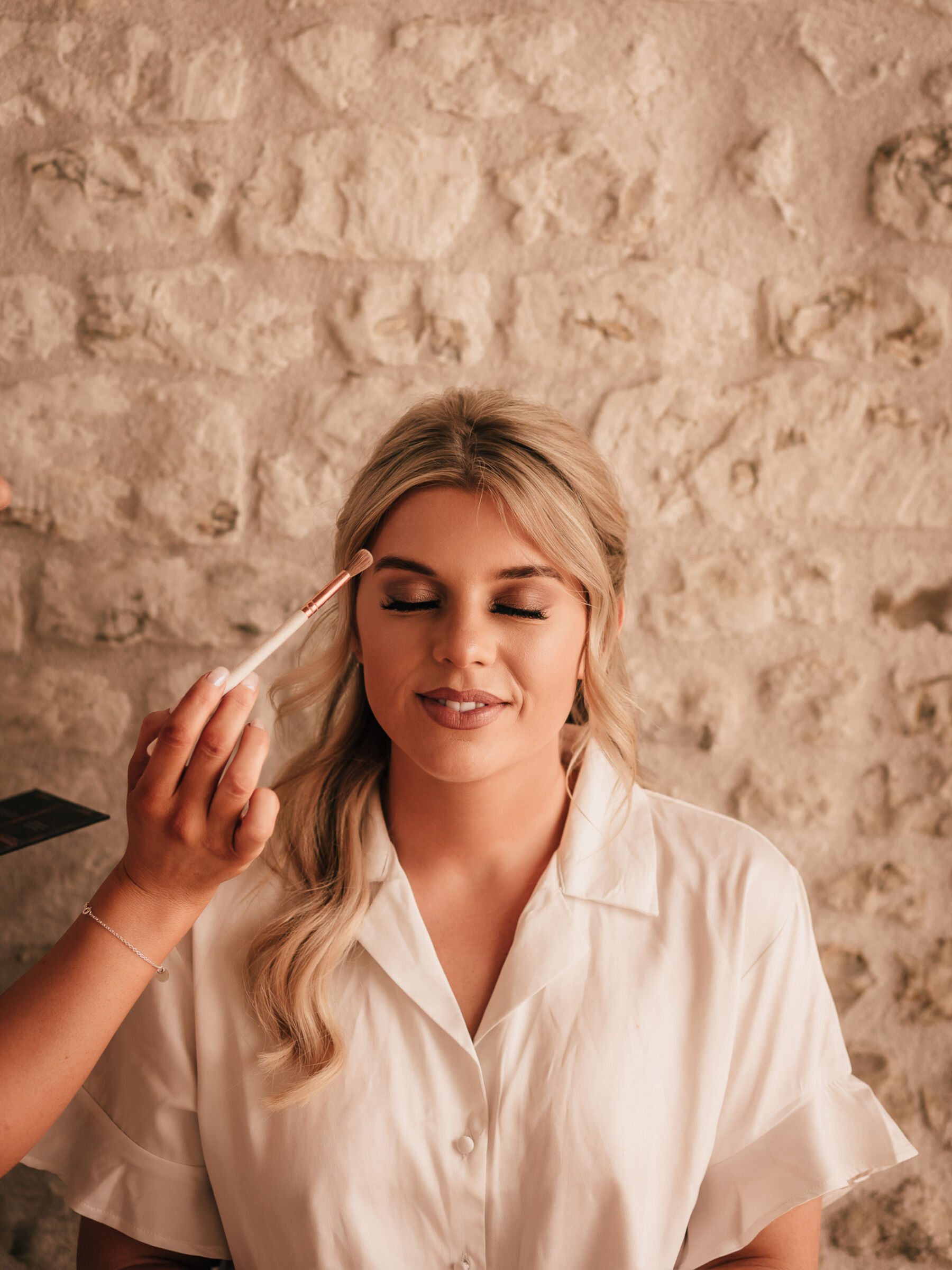 The Dress
I wore the 'Alyson' dress by Enzoani, and the shop I purchased my dress and veil from was Perfect Daze Bridal, in Huddersfield.
The girls in the shop were so nice and so helpful. I had been to roughly four different bridal shops before visiting Perfect Daze, and I had lost count of how many dresses I had tried on, with none feeling like 'the one'. I went to Perfect Daze on my own and the girls were so helpful and made it so exciting. I would 100% recommend it.
I wanted something elegant and timeless and I felt like my dress was just that. I love lace dresses, and dresses with finer detail but after trying a few different styles on I realised it just wasn't me. The sleeves added a bit of drama and totally sold the dress to me. I wanted to wear my dress throughout the entire day/night so being able to remove the sleeves was perfect as it turned into a different dress in the evening!
Due to getting married in France, we opted for a nude colour pallet to keep in bright and light for the groomsmen, plus this is the only colour pallet I know! Lew decided on a beige hound tooth suit from Moss Bros, he teamed with a green tie and pocket scarf to tie in with the florals we had chosen as they incorporated greens.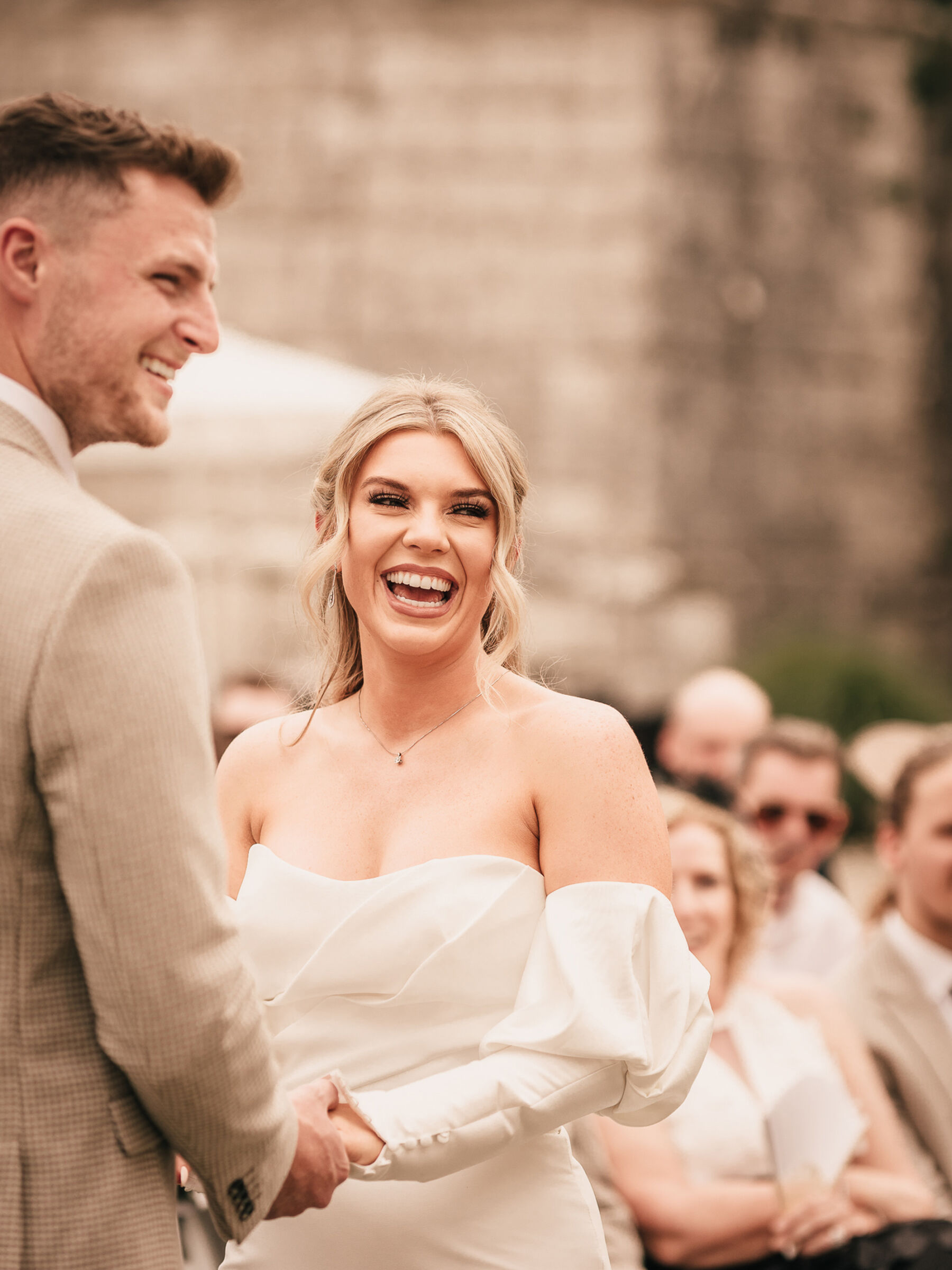 The Ceremony
---
We actually decided to walk down the aisle together. As we had already got married legally in the UK, it felt right to share the moment together. We were accompanied by the sound of 'The Author', by Luz. 
Two of our closest friends Jordan and Nicholas officiated the ceremony. By far one of the highlights of the entire experience for us. It made sense having two people who know us both personally and as a couple, deliver such a meaningful part of the day.
We actually did something a little different for our personal vows – We decided to write each other a letter that we will open when we celebrate our 10th wedding Anniversary.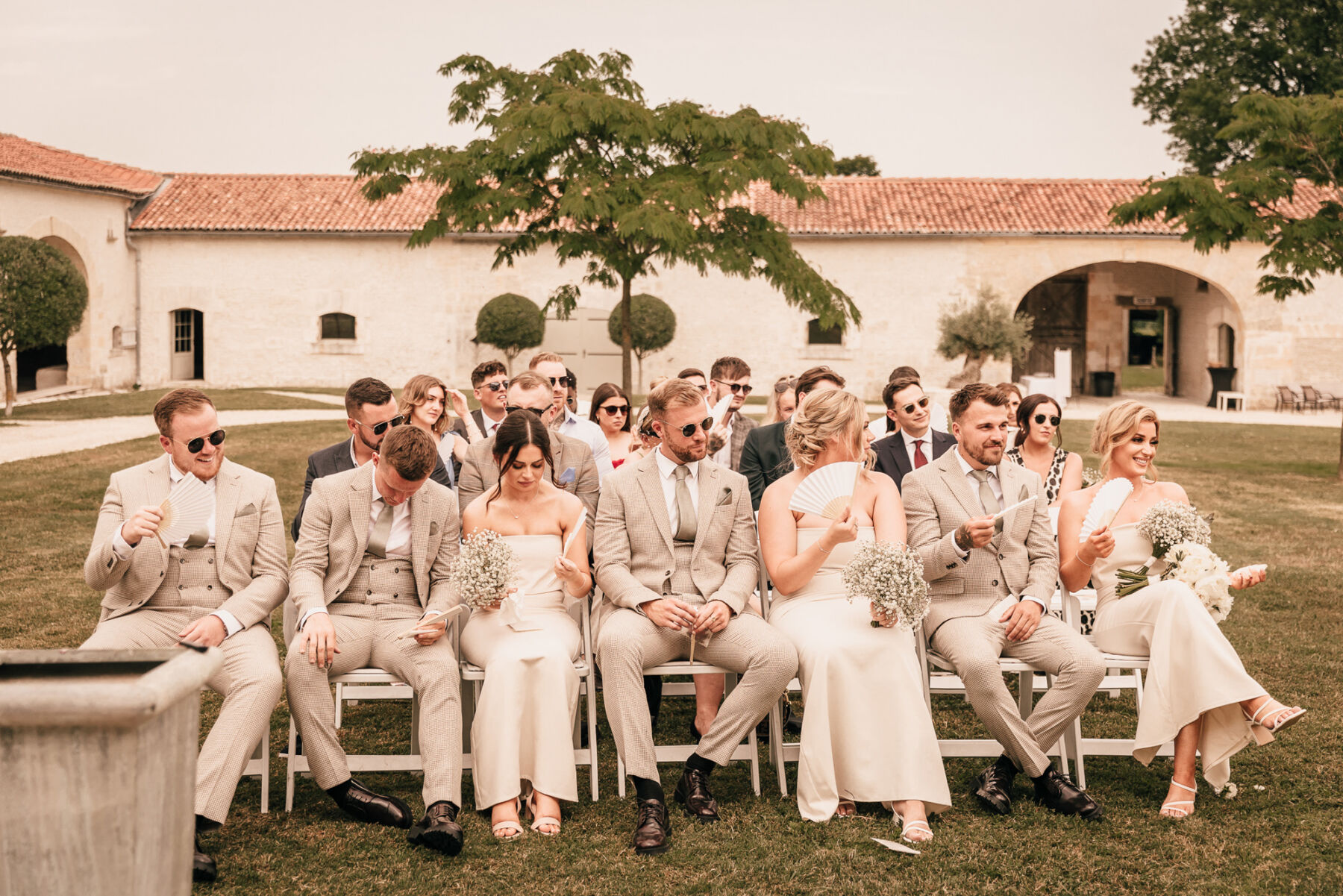 Jayne, Lois's mum and her partner Andrew, had visited the Cognac distillery and bought us a gorgeous box which contained Cognac, glasses and a paper weight, we chose this to be where we placed our letters to each other, along with other memorabilia of the day. We also wrote each other personal vows, which we exchanged on the morning of the wedding and read privately before the ceremony.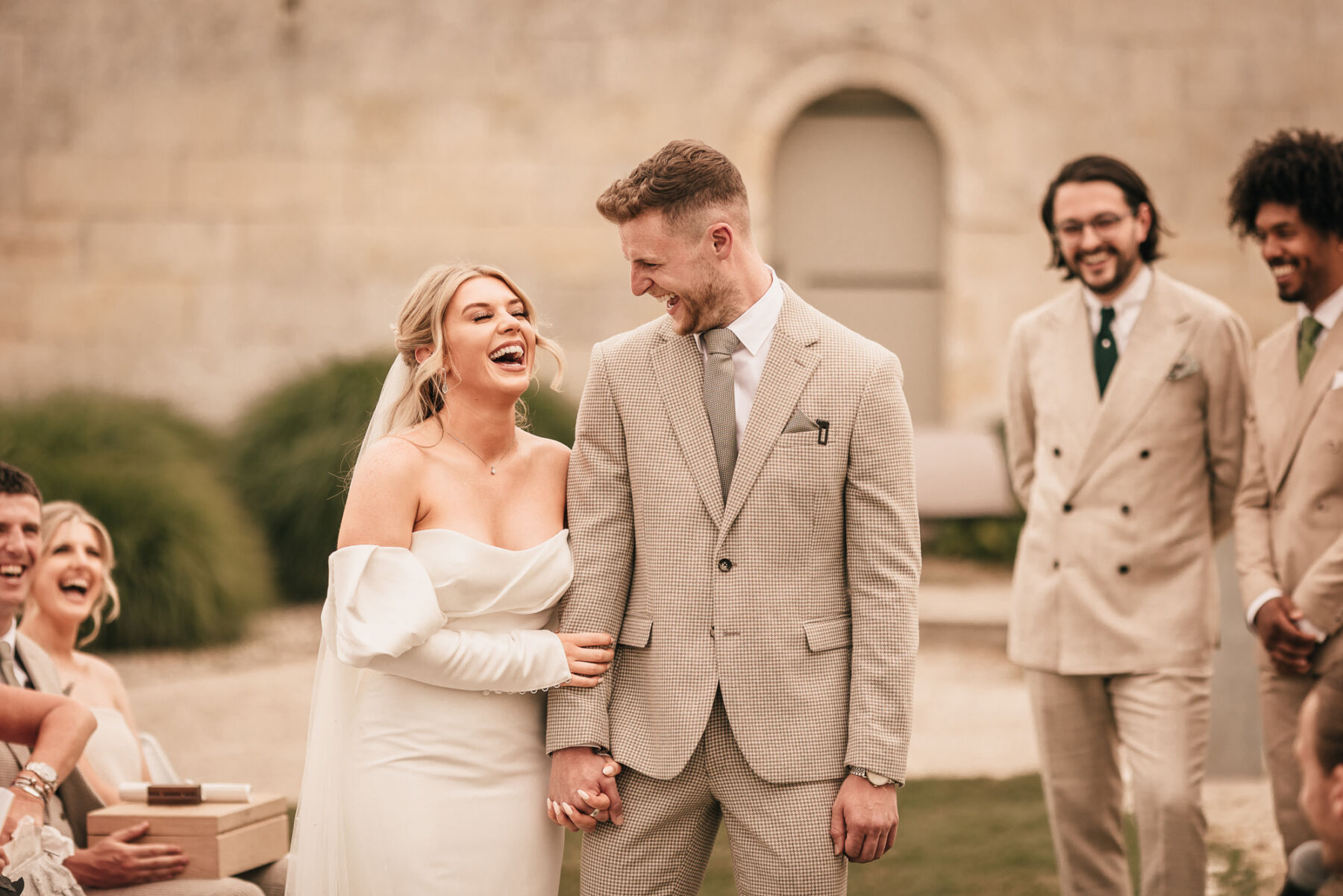 We also had an exert from a poem by William Blake read, which we really loved.
Both engagement and wedding rings are from Portman Jewellers in Horbury, Wakefield.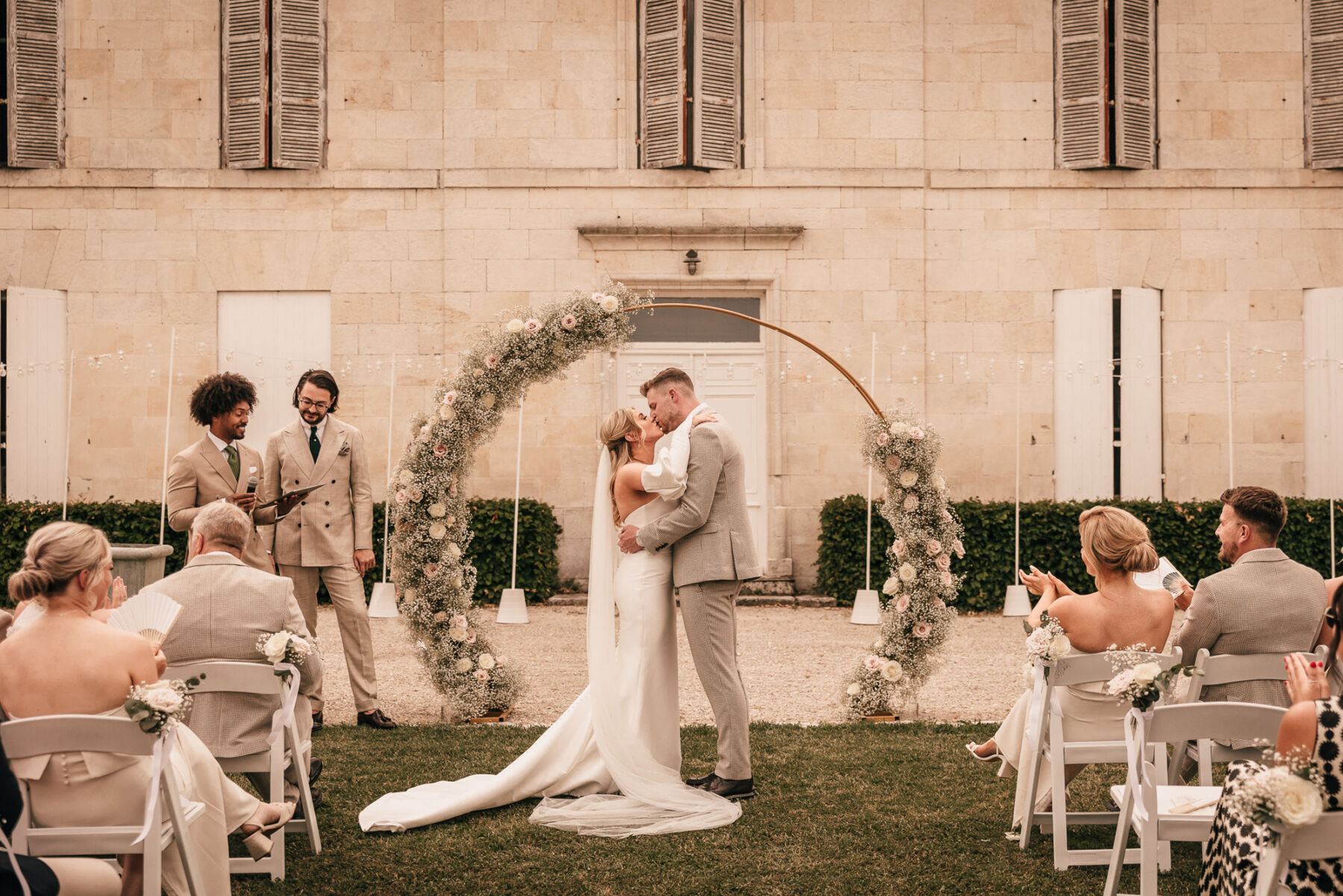 Photography
Lewis: I've performed at well over 500 weddings across the UK and overseas and in the process, I've met some brilliant photographers. For me, Jules Barron stands completely in a league of her own.
Having great capabilities with a camera and editing is one thing, but having the right character and approachability to make the subject feel comfortable in front of the camera is actually something that I often think is overlooked.
Jules has the full package. Not only is she really skilled and has an incredible eye, she's a lovely person who makes you feel relaxed and happy to be in front of the camera. Our guests were constantly commenting on how nice she was all weekend.
I met Jules when we did a wedding together at The Normans in York. Immediately I felt like I'd known her for ages and looking at her interactions with the guests, I could tell she was an absolute natural at doing what she does.
She later sent me some photos of me playing the saxophone and after I'd seen some more of the photos she'd uploaded to her instagram, I immediately asked her if she was available to fly out to France for our wedding.
We have Jules to thank for the amazing memories we have of our wedding weekend. She captured the best weekend of our lives and she captured it perfectly. We LOVE Jules.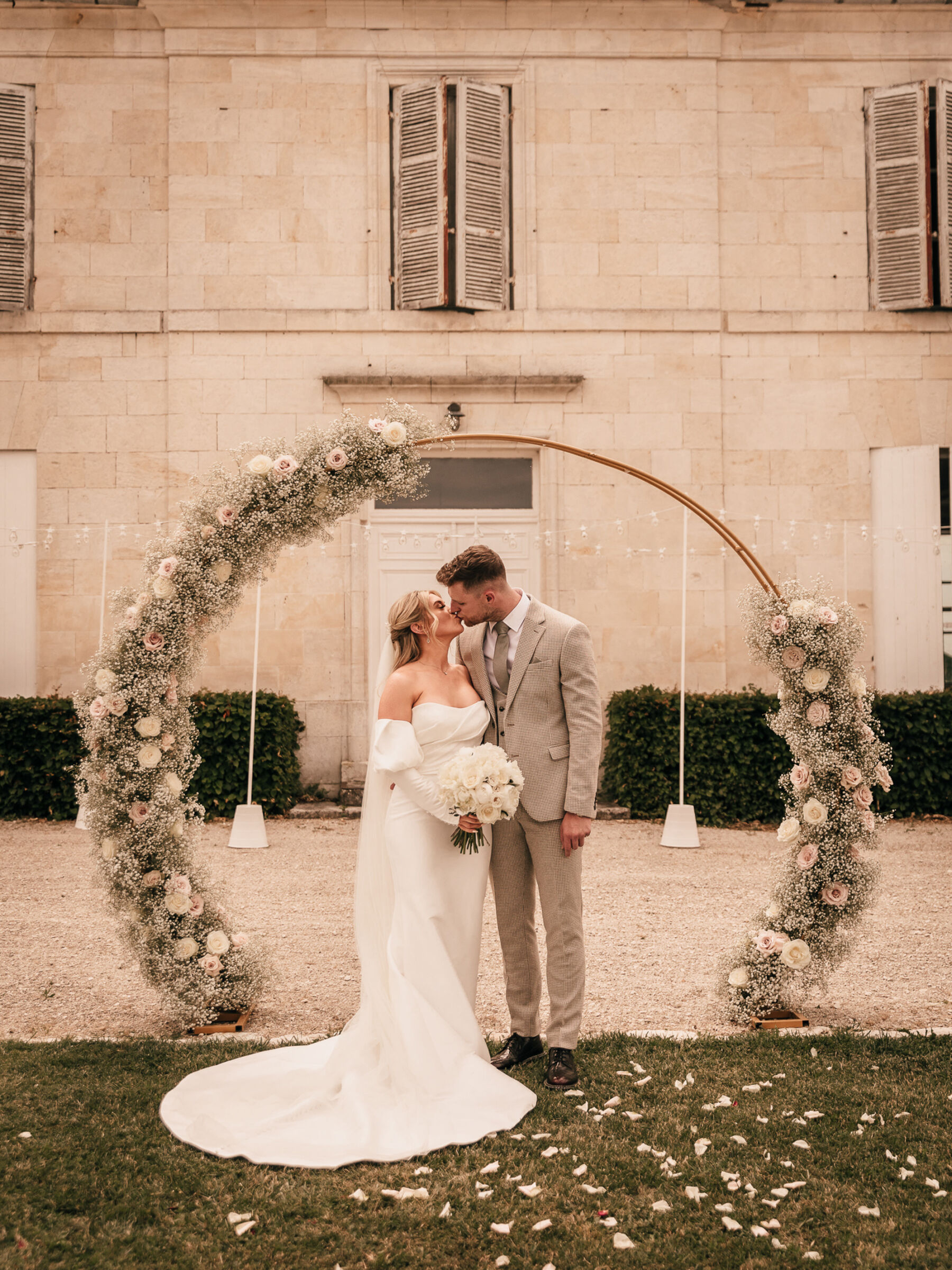 How They Met
Lewis: 'We both actually met a number of years before we got together. I played and DJ'd Lois' 21st birthday party a number of years ago, but we didn't actually become romantically involved until roughly 4 years later.
It became very clear to me when I met Lois that her little pug Barry was the most important man in her life, so I knew if I wanted a successful outcome, I would have to involve him in the proposal somehow.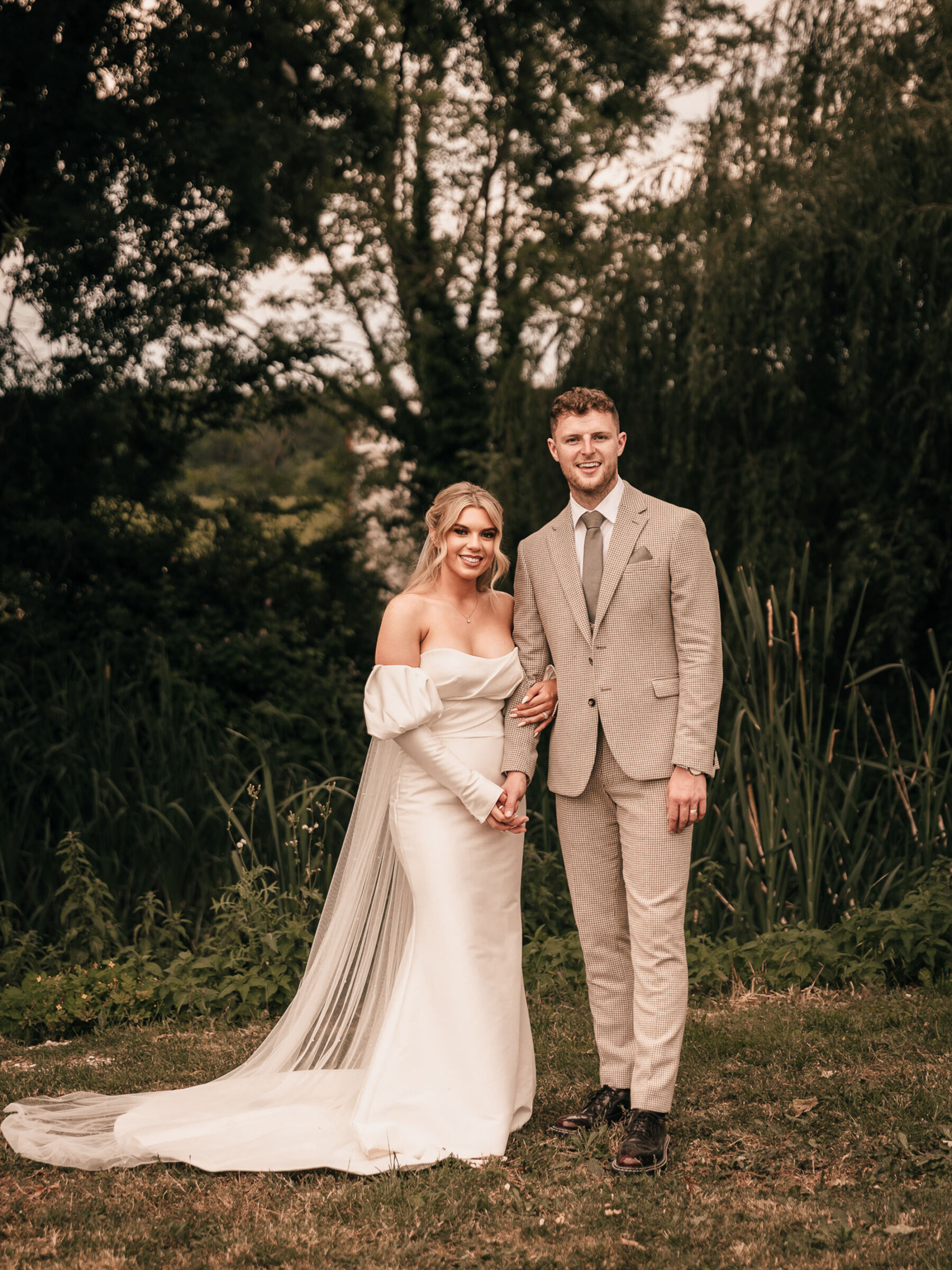 We took a little trip to Morpeth for Lois's birthday and on the last full day, I took her to Bamburgh castle. I'd given her this spiel about how we needed to learn to fly my drone so we could record all of these amazing memories together.
While I knew her eyes were going to be fixed in the air, I quickly put a little pendant on Barry's collar that said 'Will You Marry My Daddy?'. Luckily Barry did the rest of the work for me the little hero.
We were engaged for roughly 18 months before we got married.'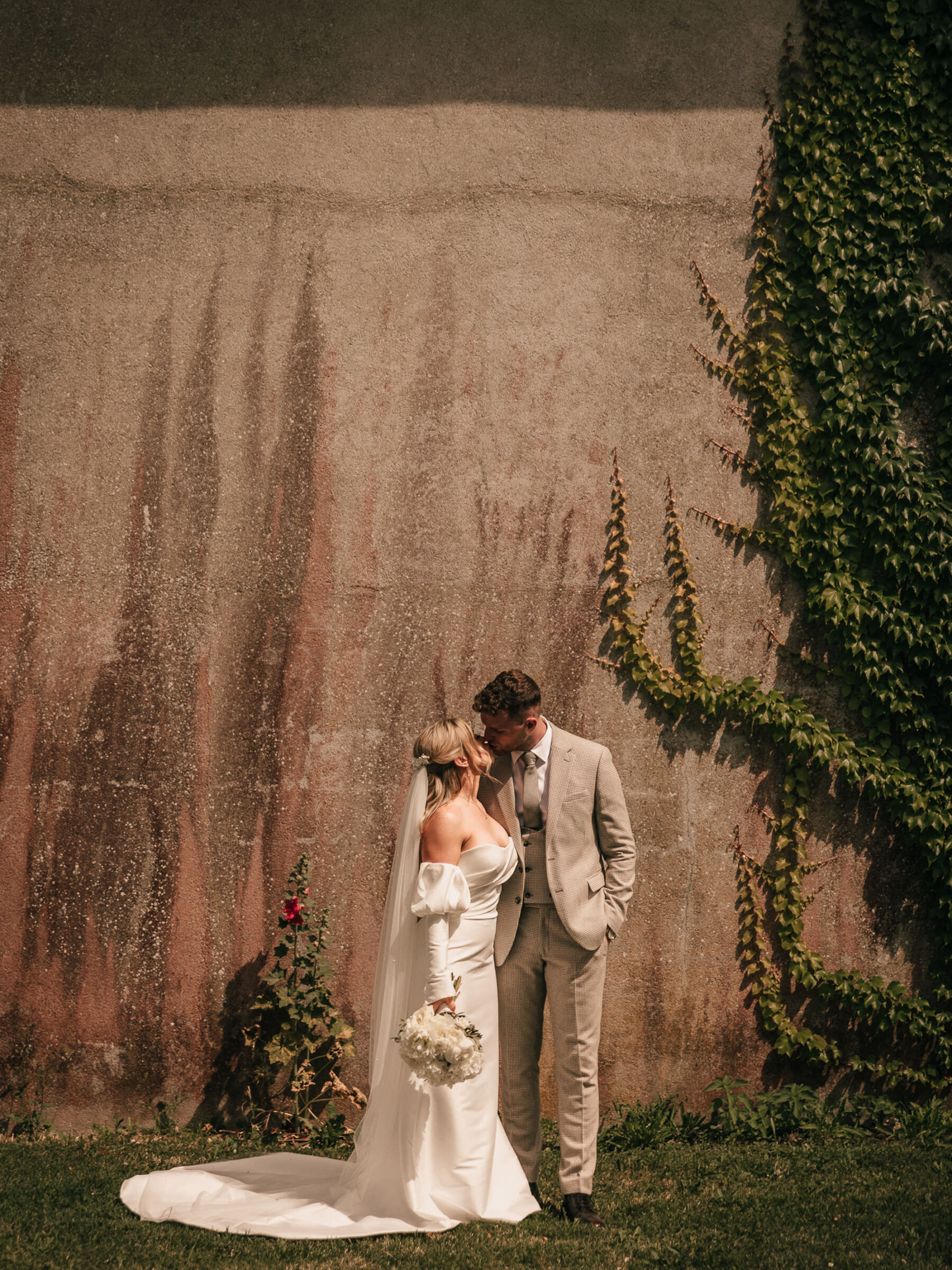 The Reception
---
Both of us have always been incredibly lucky to be surrounded by amazing friends as we've grown up. When we first got together, it was amazing to see all of our friends getting to know each other too.
We just wanted to create the perfect setting to spend quality time, share the experience and create amazing memories with the people who mean the most to us.
Our guests enjoyed it so much, we're looking into booking the venue again next year for a big holiday.
The Florist was an absolute no-brainer for us because our venue owner Shelley is also a florist who runs The Petal Drop, who is very talented and knew exactly what we wanted.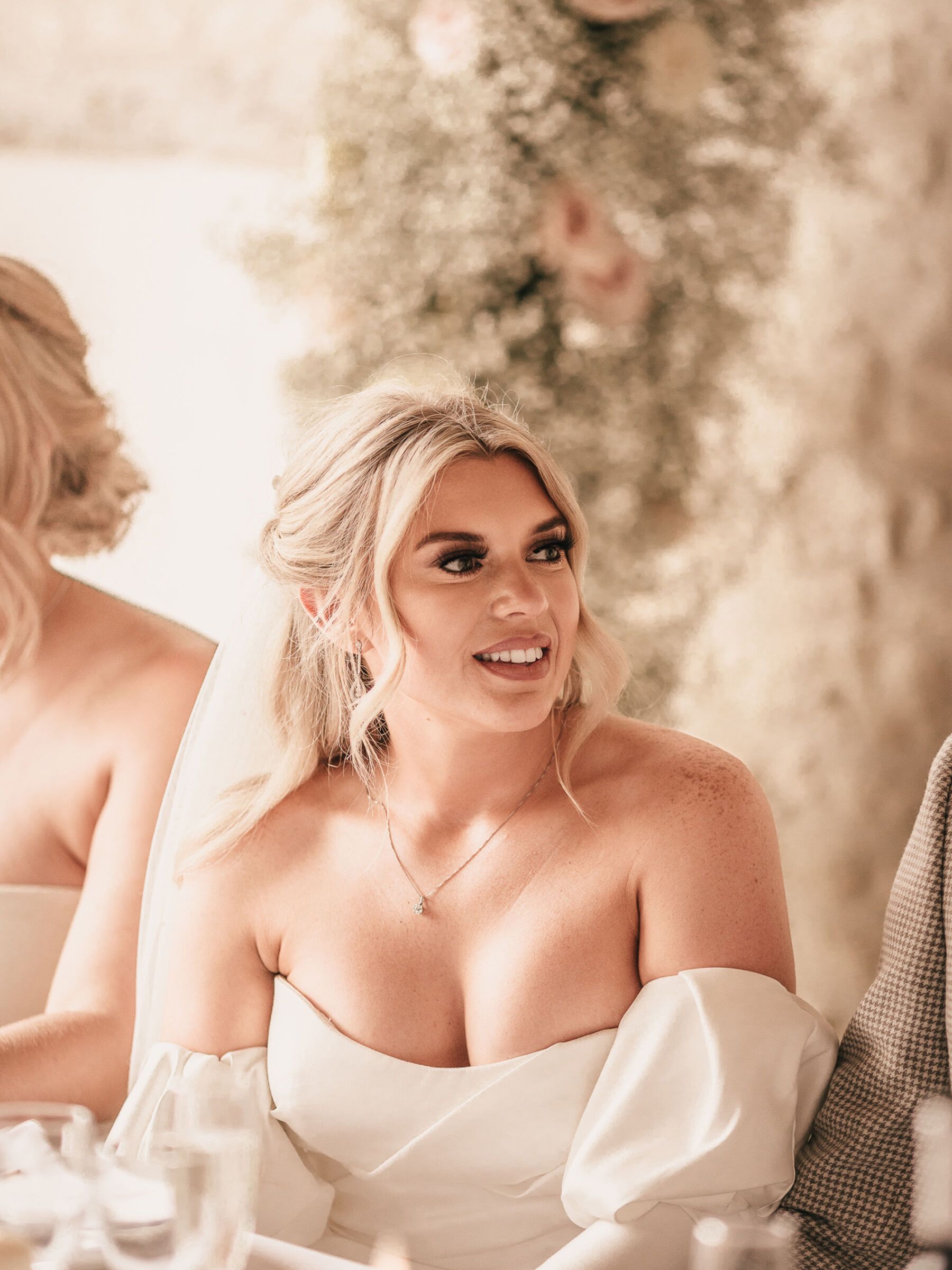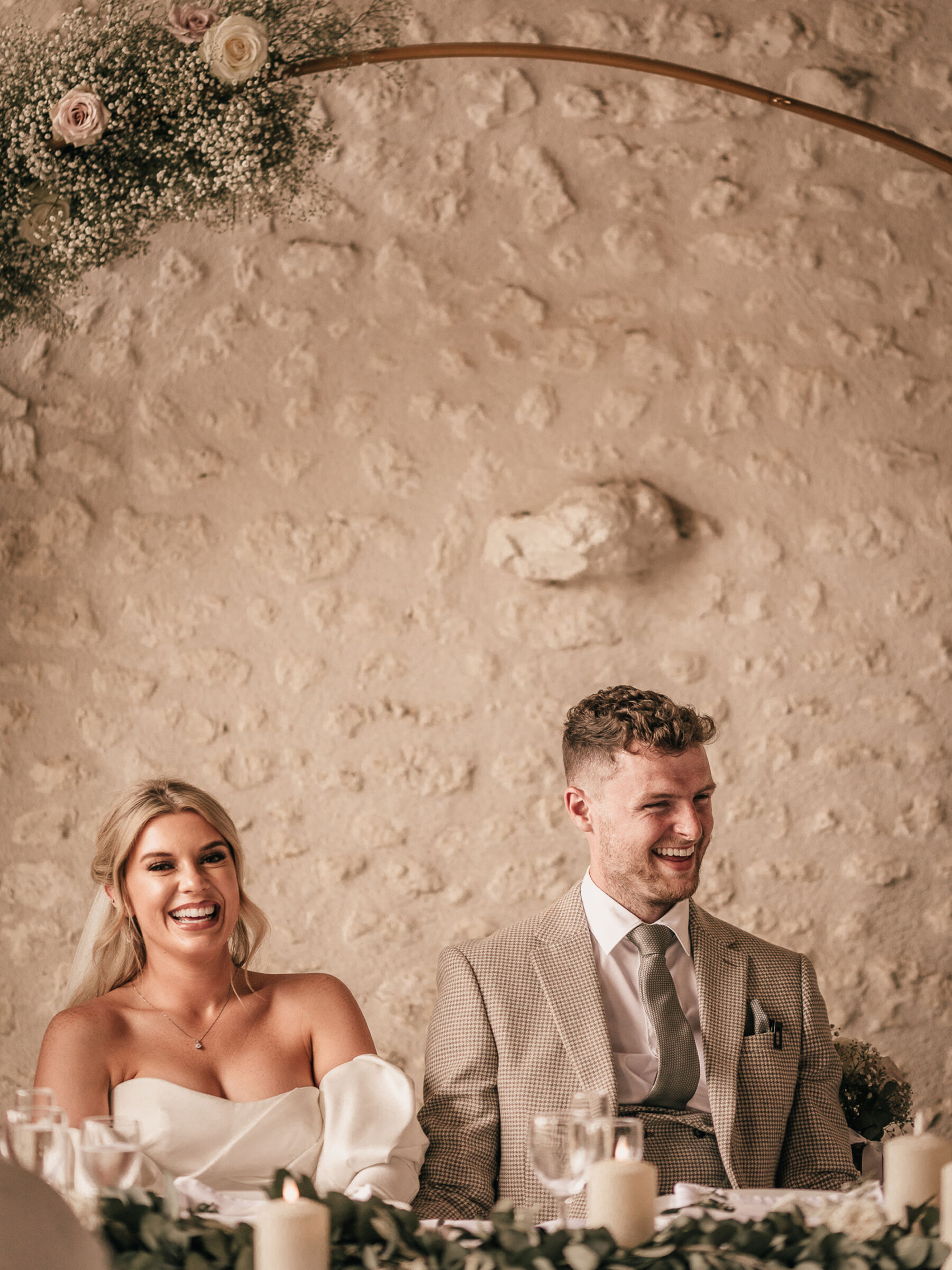 Evening & Dancing
We chose 'The Only Reason' by JP Cooper for our first dance. JP Cooper has always been one of our favourite artists. We thought the song was lyrically really beautiful and fitting. It's also a track that I've never heard or been asked to play for a first dance which was nice.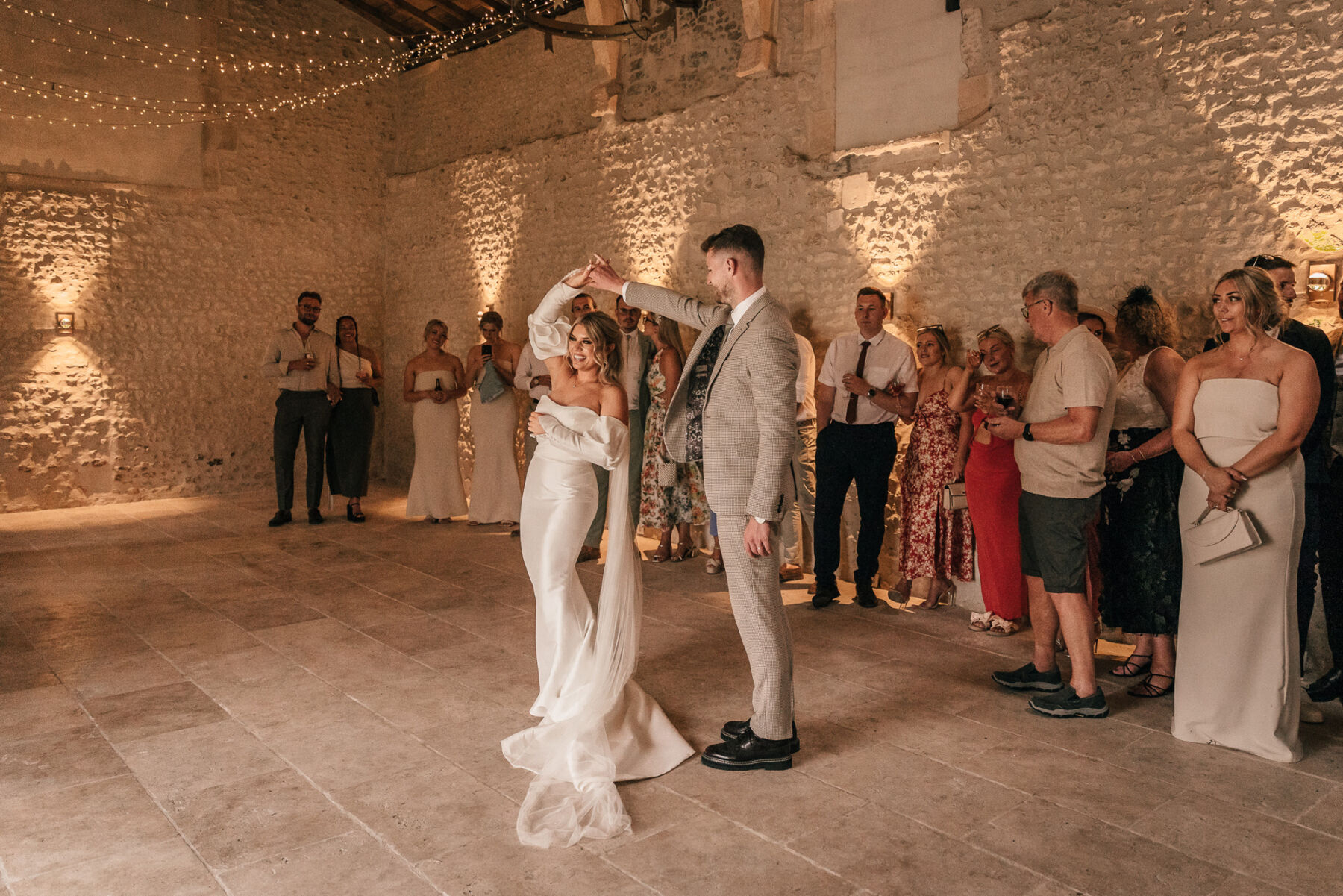 Words of Wedded Wisdom
I think it's really important to try and enjoy the process in the planning stages. Try and book your suppliers as early as you possibly can, that way you can really enjoy the lead up to the day with no pressure or worry.
At times, we both seriously felt the stress of wedding planning, but everything came together beautifully in the end.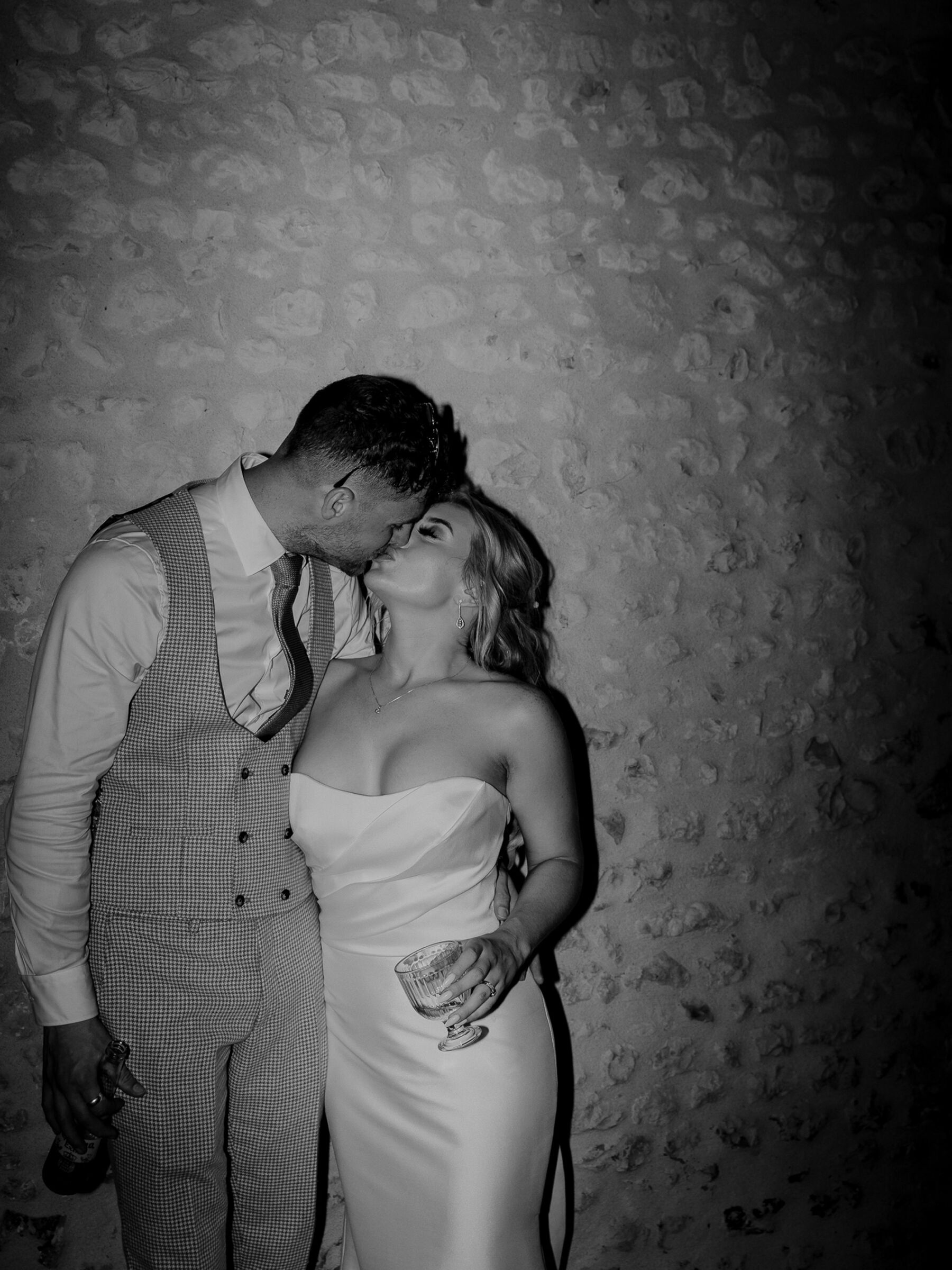 We didn't have a wedding budget per say, but we probably did spend more than we anticipated, however we absolutely wouldn't change a thing and would spend it again to do it all over.     
Without sounding cheesy, we wouldn't have changed anything. Even the imperfections of the day are what you end up laughing about when you reminisce. For example our last picture of the night together, Lois' dress has been dragged all over the place and is filthy, and I've been sweating on the dance floor and have my sunglasses on despite the lack of sun. But we just see that as a sign of a good night.
Welcome to the
Love My Dress Shop
Browse the latest handpicked items in the Love My Dress Shop.
Shop by Category
or
Shop by Brand