My heart skipped along with actual JOY when the stylist of this photoshoot explained they had always had Love My Dress in mind when working on this editorial
Talented wedding planner Emma Joy brought together a skilled team to create this photoshoot and I simply adore everything about it. I've long been a huge fan of photographer David Jenkins – whose work we have featured on Love My Dress many times – he is utterly fantastic at capturing movement and magical moments. But the exquisite bridal fashion by Eliza Jane Howell is everything.
We are enormous fans of Eliza Jane Howell, she who is queen of era-inspired, modern day and glamorous bridal style.  I hope you enjoy these images as much as I do, words from Emma Joy follow…
Photography by David Jenkins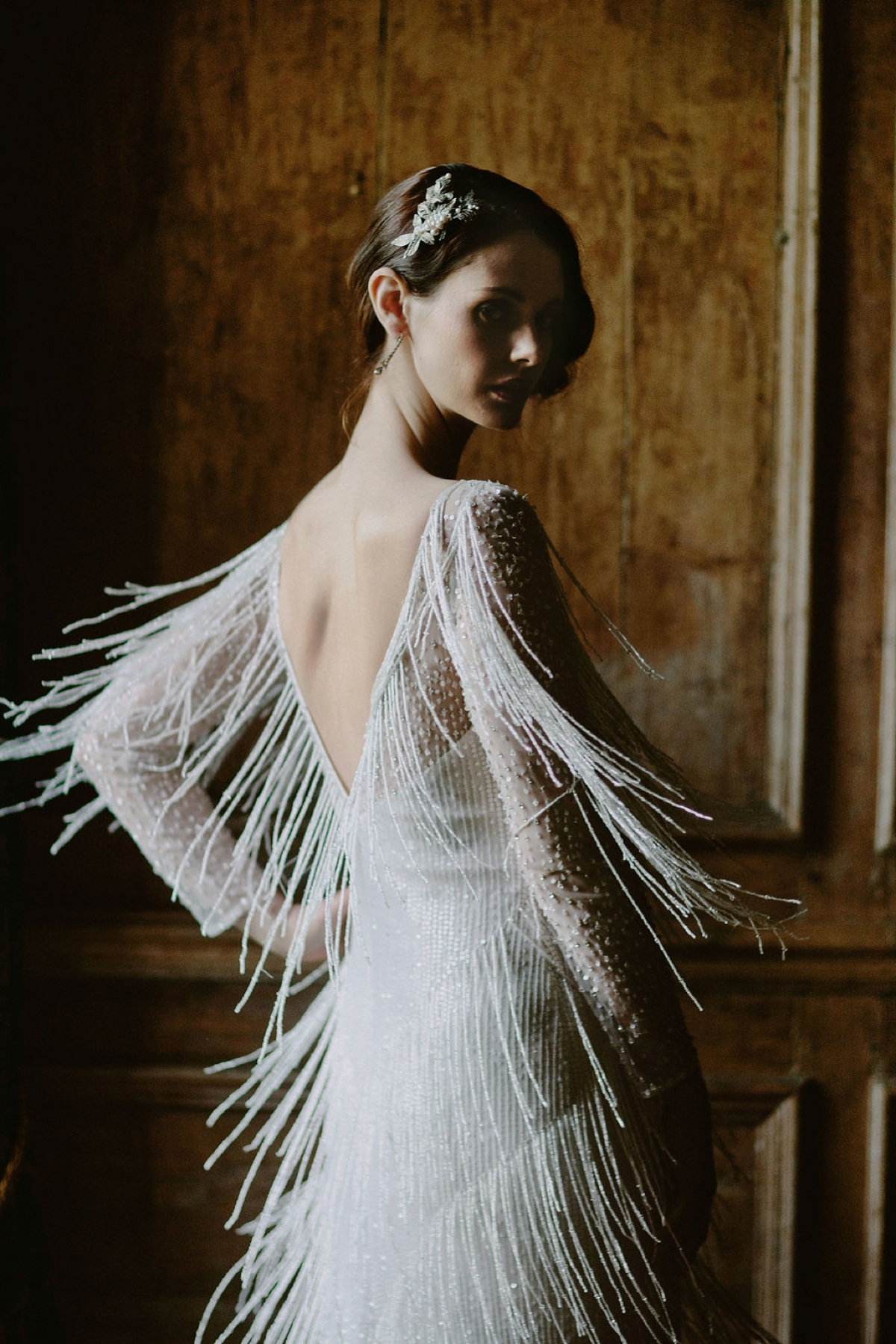 "My inspiration for this glamorous editorial shoot was the film 'Atonement'. I love everything about the costumes and locations, and I wanted to design a shoot that evoked 1930's glamour just as beautifully. Our photographer, David Jenkins, shot a mixture of film and digital, and I simply adore the sultry images he has created." 
"Elegant bridal gowns from Eliza Jane Howell's 'Leading Lady' collection worked perfectly with hair accessories from Gillian Million, bridal shoes from Emmy London and art deco jewellery from The Antique Jewellery Company. I love how David has captured movement in the dresses and, as always, Sanni Sorma's hair and makeup was perfect."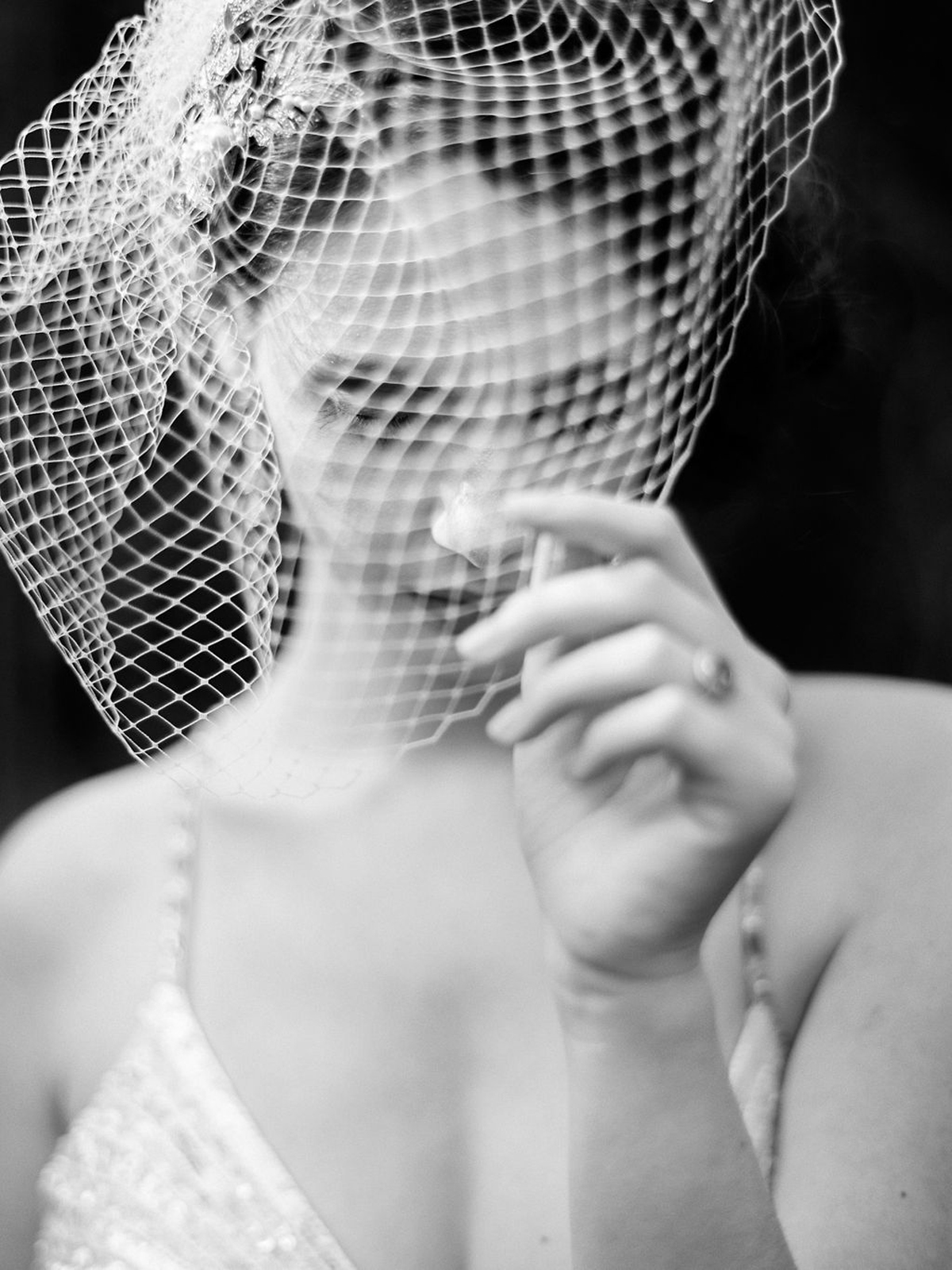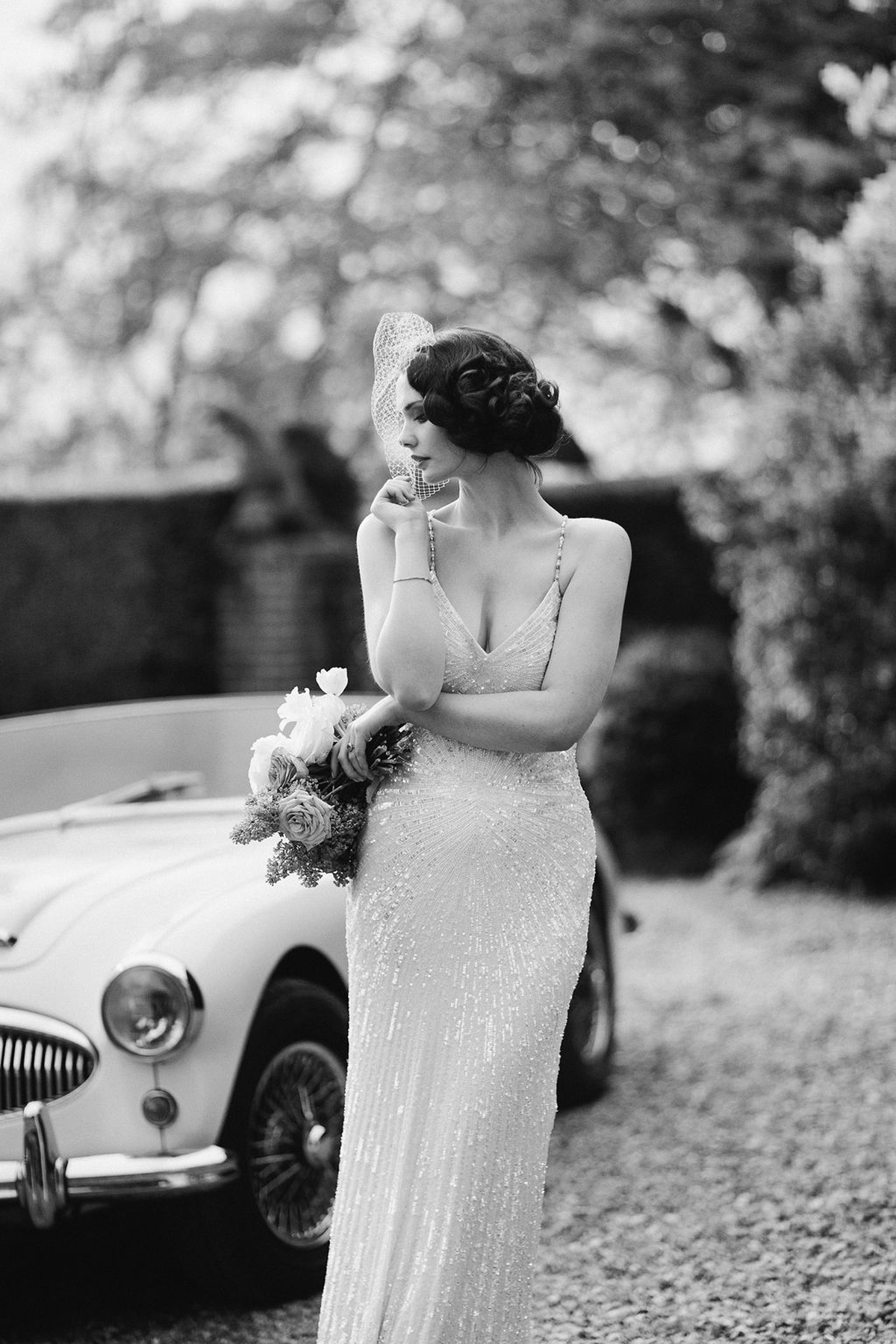 "Other details included luxury letterpress stationery by Strawberry Sorbet and original 1930s tableware belonging to Eggington House."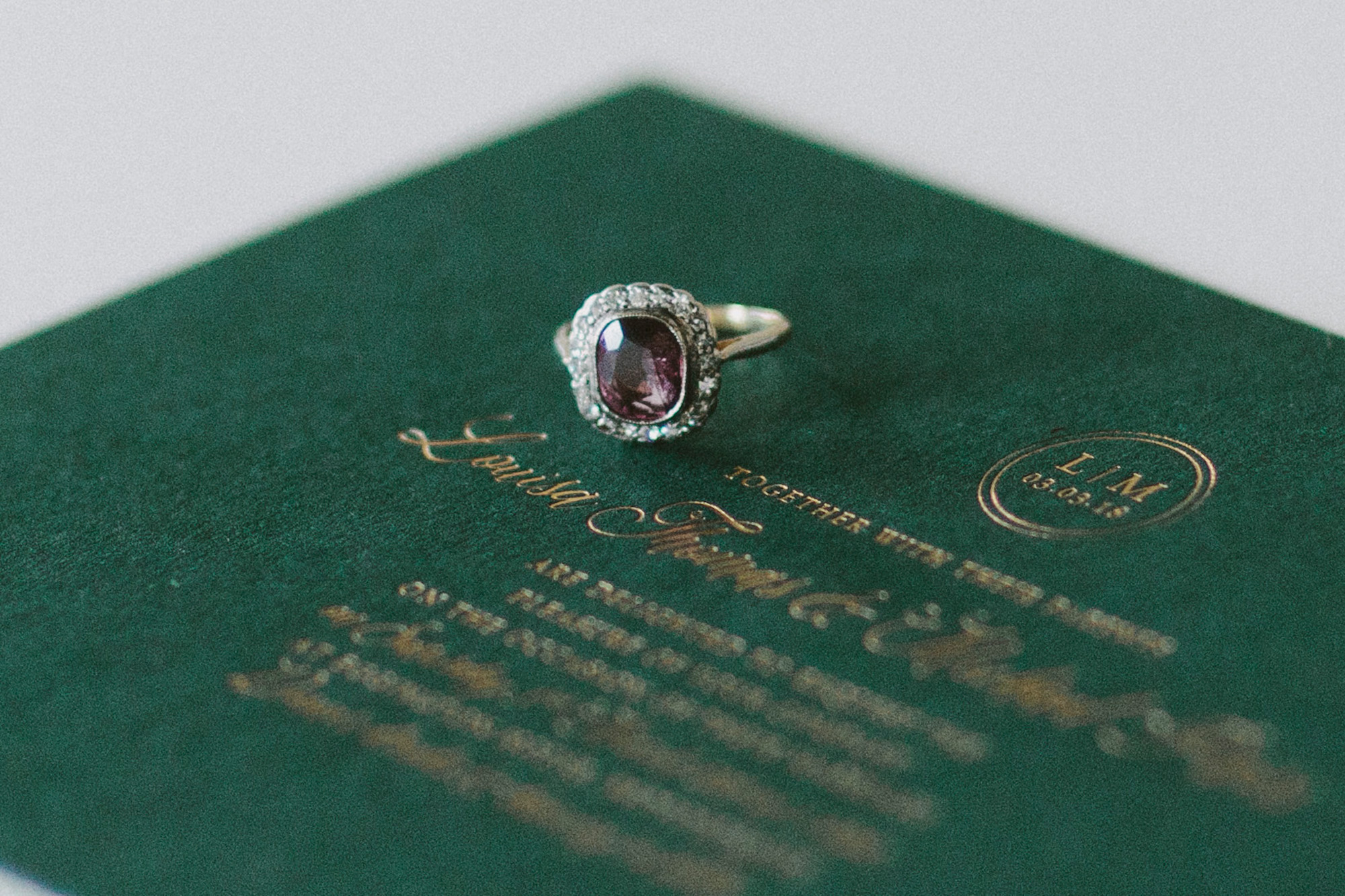 "I chose Eggington House, a quintessentially English manor in the Bedfordshire countryside, to be our backdrop. Its wood-panelled interiors and stunning formal grounds were just right for my theme."
"We featured the owners' restored Austin Healey and the shots David took of Jenny in the front seat are among my favourites. She's a true 21st century bride driving herself to her wedding!"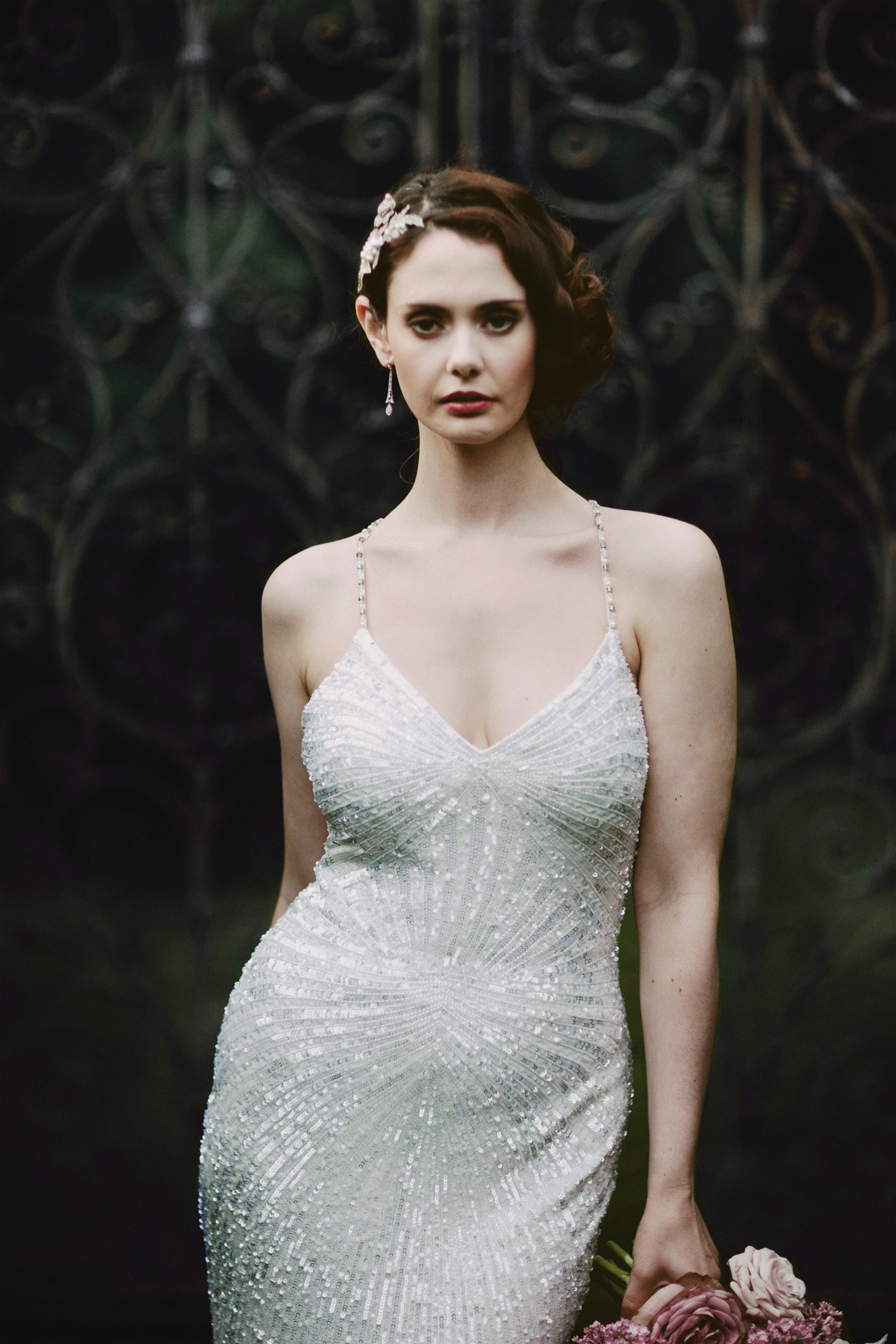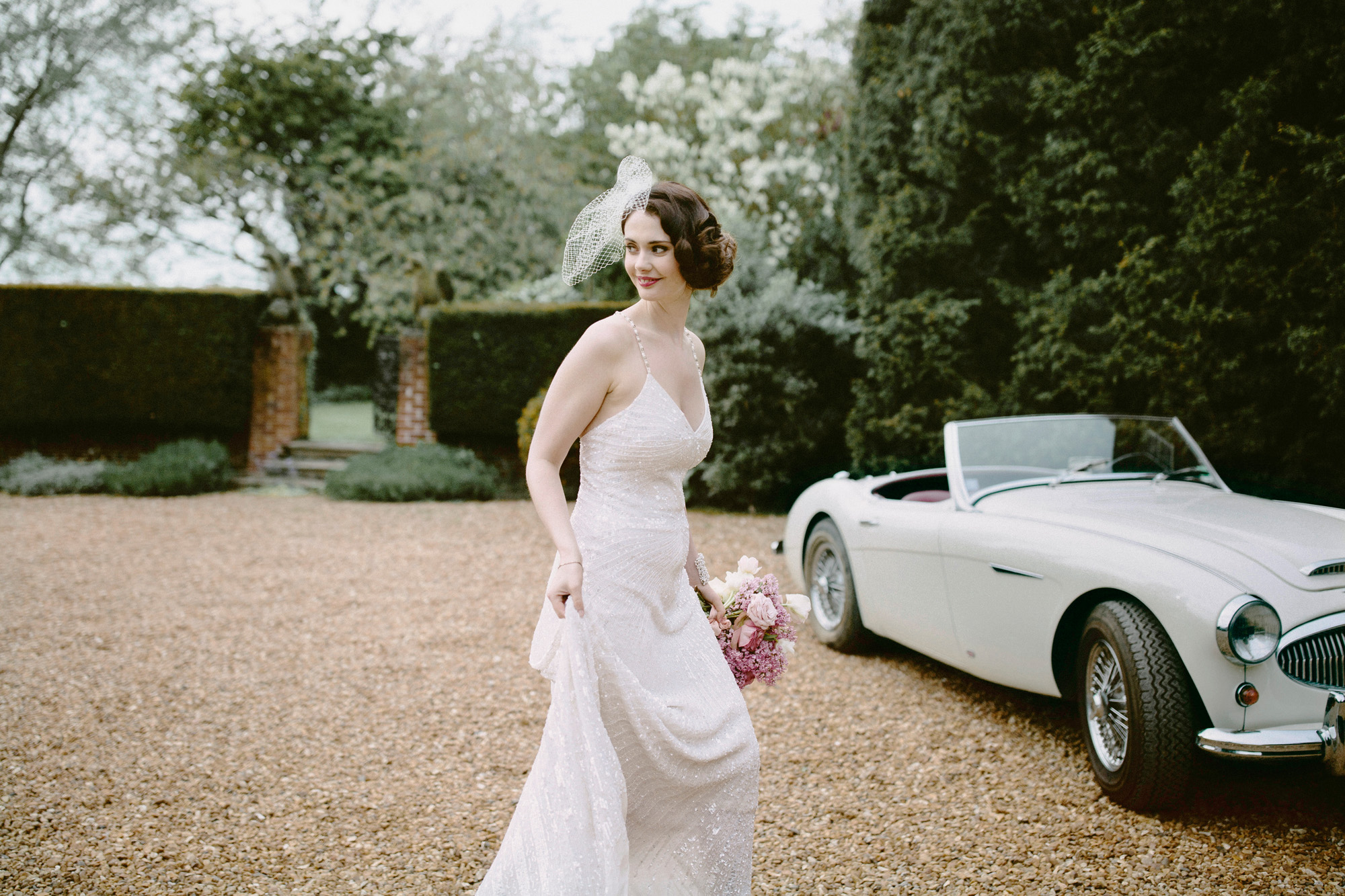 The floral artistry in this photoshoot is truly stunning. And I was thrilled to see it was the work of Leigh Chappell, whose name keeps on popping up on my radar – we featured her work only last weekend on Love My Dress in fact.
Don't you just love a beautifully styled floral staircase?
"Floral designer Leigh Chappell used mauve lilac, foxgloves and roses to create natural, vintage-style flower arrangements that were tied with silk ribbon from Nettle Textiles. Karenanna made a stunning cake, inspired by the bead patterns on the gowns." 
I'd like to thank the entire creative team for asking us to share this sub
With love,
Annabel x