Firstly if you have arrived here to learn how to win £500 to spend on any accessories you like with Halo & Co, please head this way! Entry is via Instagram and you have until midnight on Sunday 17th March 2019 to get your entry in!
__________________
We're absolutely delighted to welcome the fantastic Halo & Co to Love My Dress today as they celebrate the launch of their brand-new online store. This corner of the web is an absolute treasure trove and if you're looking for luxe jewellery and headpiece for your wedding day, it's a place you need to be. So, let me tell you more about Halo & Co and this ace competition where you could win £500 to spend online on any one, or a combination of these truly sublime designs from this wonderful company.
Halo & Co are a British accessories brand who design and make their collection of super luxurious bridal accessories in the tranquil valleys of north Wales. Everything is done here, from concept to finish, by a team of highly skilled artisans who use only the finest materials.
Halo & Co has been designing and handcrafting their collections in this way for over two decades now after two sisters, Stephanie and Nicola combined their own experiences to create Halo & Co. We absolutely love that this business is a family affair.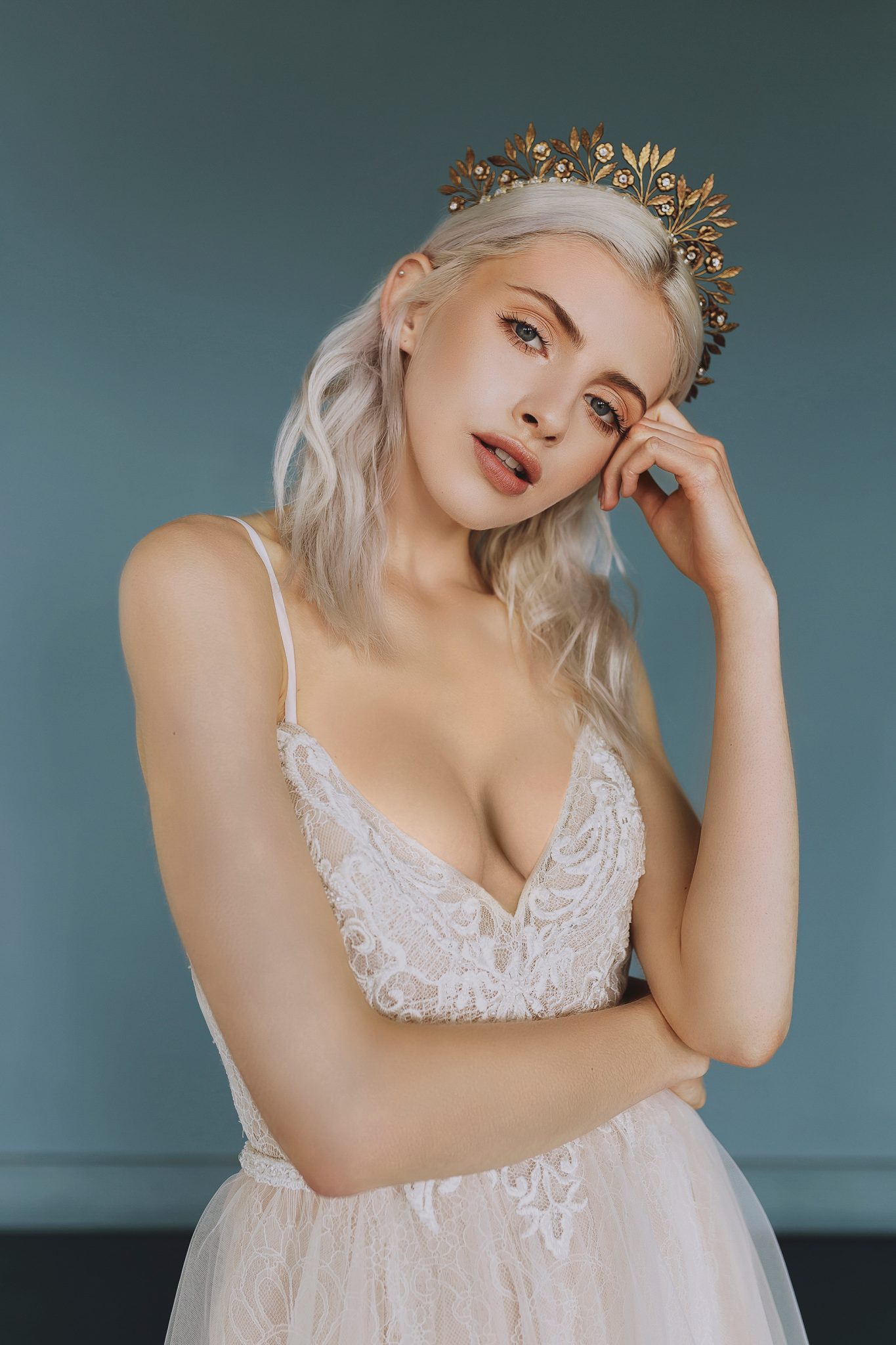 'Gertrude'
While Stephanie trained in Birmingham's famous Jewellery Quarter, Nicola's studies took her to the New York Fashion Institute and onto work for Karl Lagerfeld. But the sisters knew they wanted to launch their own business to fulfil their creative ambitions and Halo & Co was born.
"Sisters make the best business partners," says Nicola. "For over two decades, we've been working together, creating fashion and bridal accessories. It's the perfect job and a real family affair – three generations have made up the team at one point or another and we are proud to love what we do."
'Marianne'
Halo & Co is one of the most visually excited accessories brands around. I love that they marry traditional craftsmanship with cutting edges styles and their collection always contains timeless touches and contemporary flourishes that gives each piece a current-yet-classic vibe that really works.
Their designs feature internationally in titles such as Vogue, Cosmopolitan and many more. They attend Fashion Weeks all over the world and Halo & Co pieces are worn by VIP celebrities and even Royalty. This really is a brand that gives you the leading trends and heaps of personal care and attention.
"Traditional craftsmanship and techniques are vital but it's how we choose to reinvent and use these that's the magic," says Nicola. "We use these concepts and ideas to challenge luxury conventions, always looking for our own way and approach."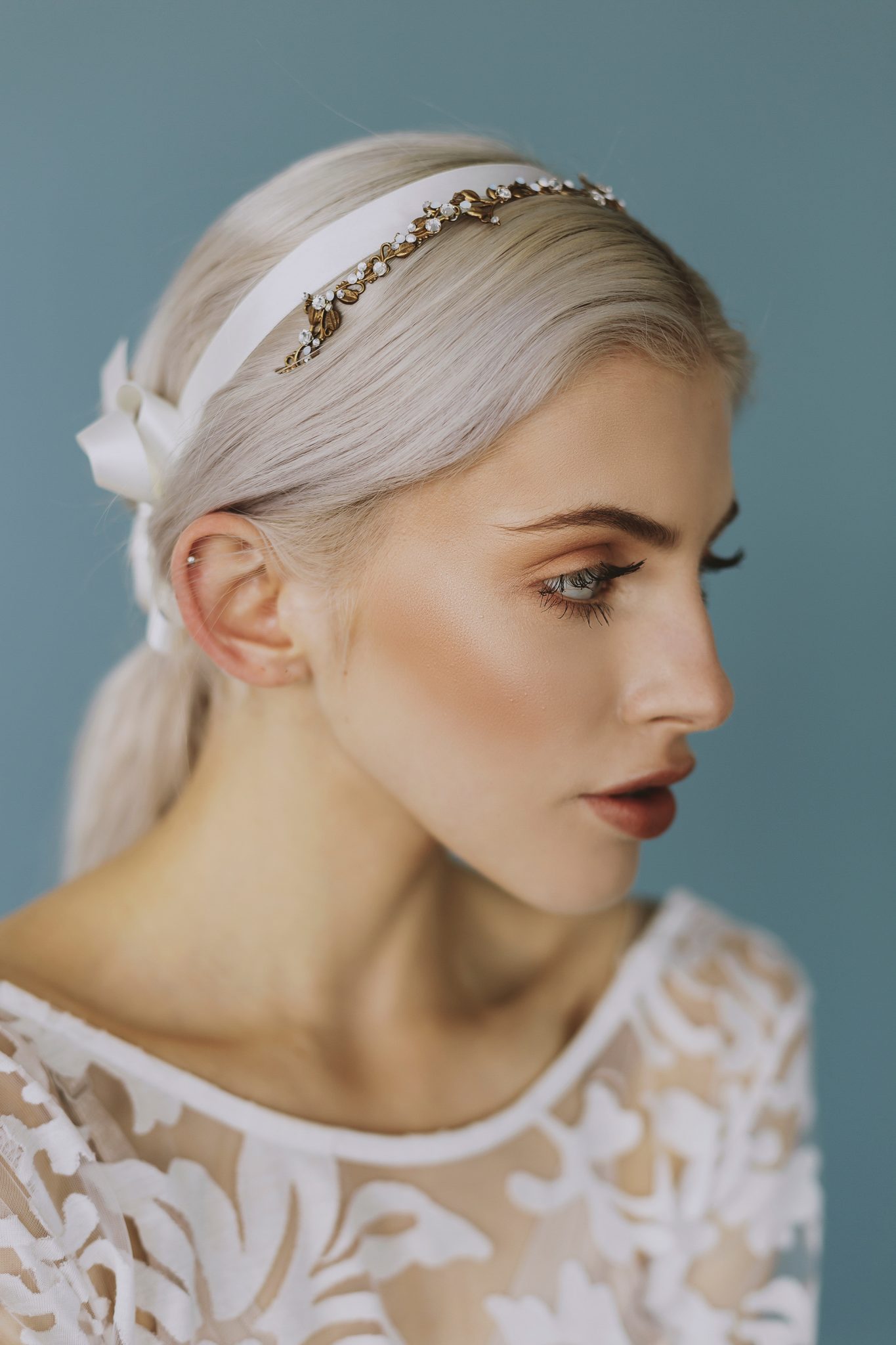 'Clara'
And this really works. From ideas and inspiration, the team carefully source the materials for each piece, gem by gem, link by link, to create pieces that you'll love well beyond your wedding day. It can take up to 8 weeks, from start to finish, to make some of the pieces in the collection and this meticulous attention to detail really sets Halo & Co apart.
Everything is done with love – from the metalwork and polishing of the gems to the hand-setting of each stone, the team works carefully to make sure that each piece is utterly perfect.
So, what's your perfect piece (or pieces) in the Halo & Co collection? Now's your time to decide.
'Moonstruck'
If you can choose your favourites, and if you'd just love to wear them on your wedding day, you absolutely have to enter this amazing competition where you can win £500 to spend online with Halo & Co. And, with their brand-new online store, selecting your bridal accessories will be even more enjoyable. The new site lets you see the very latest trends, view new and exclusive online designs alongside the entire collection and you can also find details of stockists and the bespoke design process if you like the thought of having something created just for you.
I should stop teasing and get on with the competition so, without further ado, let me tell you what you need to do to enter…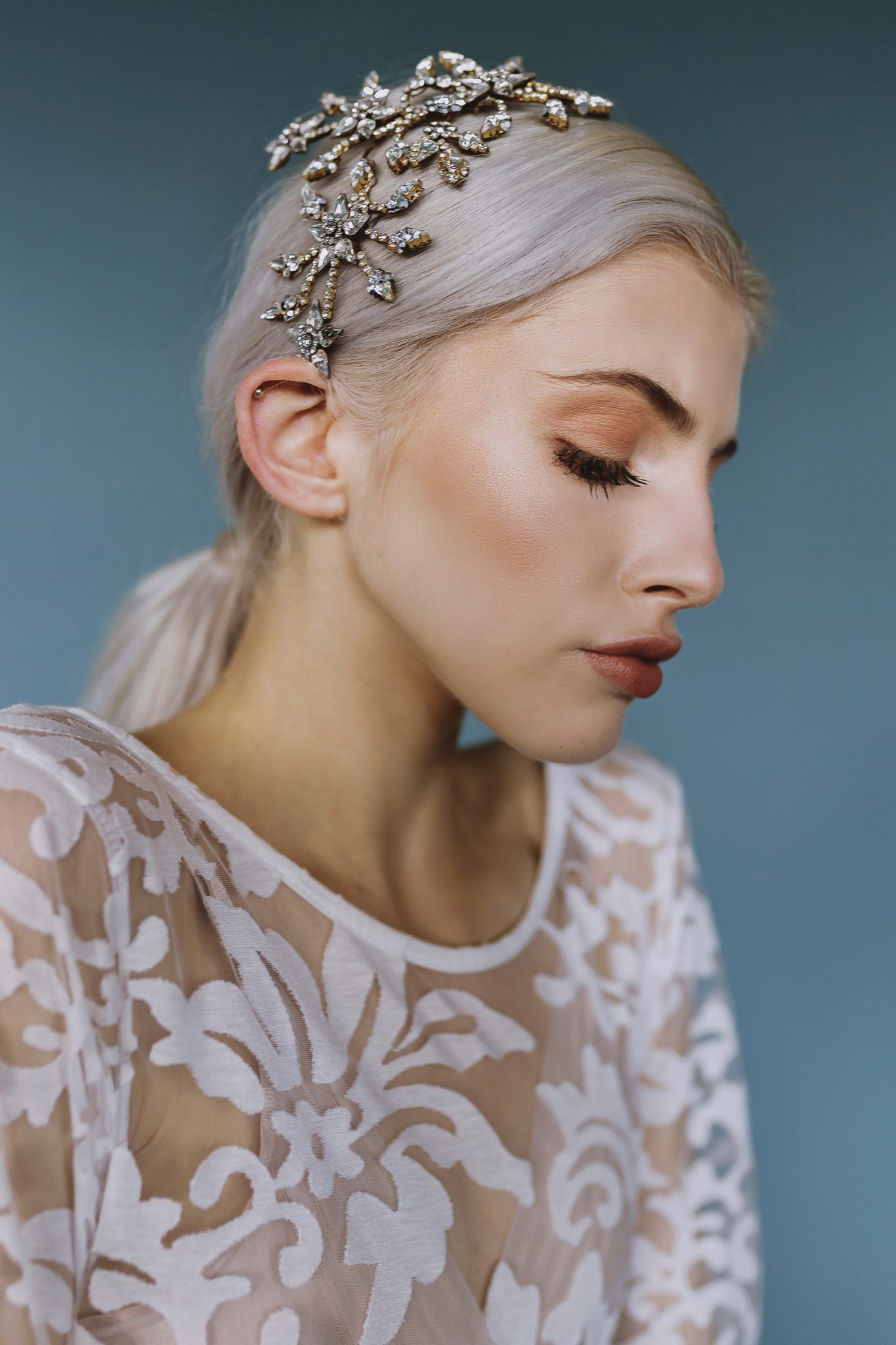 'Muse'
To enter to win £500 to spend at Halo & Co, please head on over to this image on Instagram and follow the super simple instructions. Please also make sure you read the terms and conditions at the very end of this page before entering.
https://www.instagram.com/p/BuoWFYJh8y3/
Good luck to all of you! We are so excited about announcing our winner the week commencing Monday 18th March 2019.
To find out more about Halo & Co, to view the collection and shop in style, just visit the brand new website.
Love,
Tamryn
Terms & Conditions
Competition opens 12pm on Thursday 7th February 2019.
Entries must be received by 12am on Wednesday 20th February 2019 (GMT)
One winner will receive a £500 voucher to be spent at www.haloandco.com. The voucher will expire two months after issue and is non-transferable.
This competition is open to UK residents only aged 18 and over. Entrants must be a registered Instagram user, excluding employees of the promoter, the sponsor, their families and anyone else professionally connected with this promotion.
Entrants can submit a maximum of five different photographs, but will only be eligible to win one prize.
Winners will be decided by a panel of independent judges on the basis of creativity and relevance to the brand.
The winning entry will be the most fun and original.
The winner will be informed by email within 7 days of the closing date and must respond within 7 days to claim their prize.
Halo & Co is the sponsor of this giveaway and is responsible for prize fulfilment.
This prize is governed by English law and the courts of England shall have exclusive jurisdiction over any dispute arising in connection with it.