Oh my, I'm on a high right now with the incredible content we have lined up for you over the next few weeks.
By the way, are you aware of the competitions we're running at the moment with both Halo & Co, and the wonderful Freya Rose? Each of these brilliant brands is giving away £500 to spend online on anything you like. OK darlings, let's get to these glorious images, sent in by photographer Nadia Meli, who tells us more…
"I was inspired by the wild and gorgeous new Rue de Seine collection and wanted to put it in an earthy, Autumnal setting, so asked Rebecca from Manchester's Jean Jackson Couture if she wanted to create some magic with me. Thankfully she said yes!"
Photography by  Nadia Meli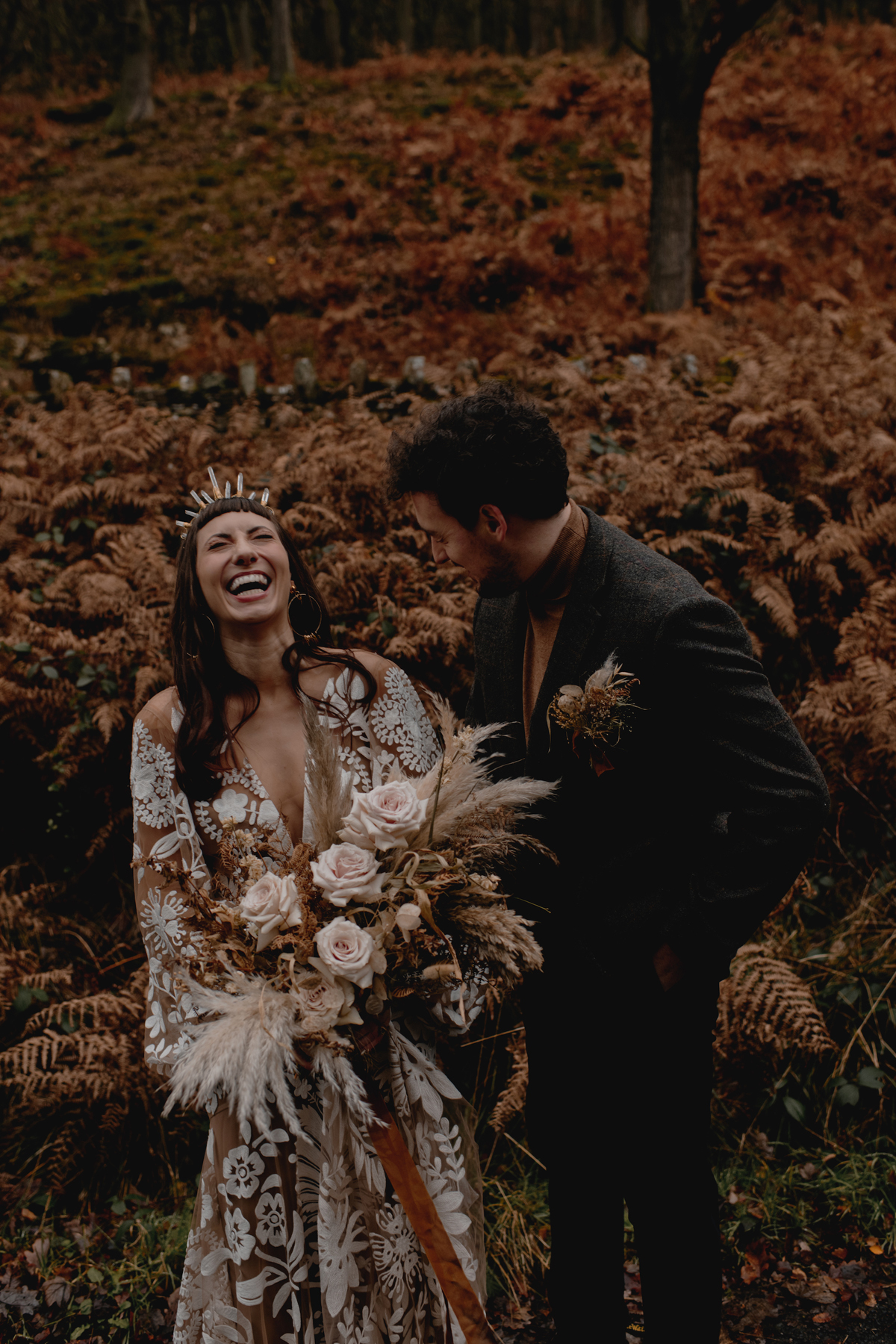 "On the day of the shoot it was raining, dark and freezing cold but we found this gorgeous field full of dried fern, which worked beautifully with the dress tones and its soft patterns."
"I loved Sassflower's pampas creations, and I am so happy she was on board! Saskia was a star, driving out to the shooting location with us and putting on final touches outside, although she was pregnant! One of my favourite things was Howling Moons Crystal crown, it looked great on model Flic."
Rue de Seine are one of my favourite brands right now – not one for the more traditional bride, these are designs are for the more free-spirited and fashion focussed bride. Take a moment to also explore our other Rue de Seine wearing brides and photoshoots on Love My Dress.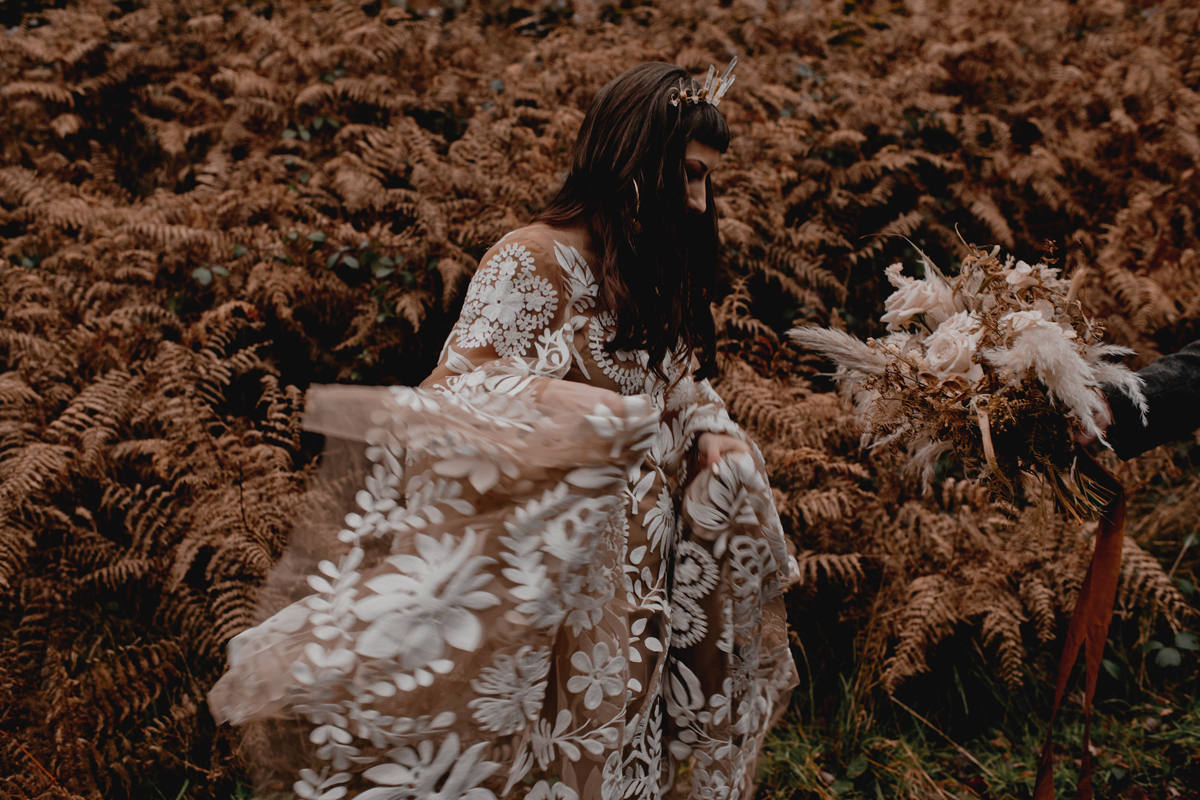 "For Ollie we wanted to show a more relaxed and alternative groom style, but that still looks chic so we went with the turtleneck and a tweed jacket. These two were superstars enduring the cold to create something beautiful together."