One of the joys of writing for Love My Dress is seeing the creativity and personalities of brides manifest in their weddings, from traditional ceremonies to quirky, non-traditional celebrations, all founded on a basis of love.
Today we are heading to Italy for an incredibly beautiful, free spirited and bohemian al fresco marriage. Oh, and the bride designed her own gown featuring the most exquisite vintage trim.
It is a pleasure to introduce you today to Mrs Ashley Castaños and Mr Terrence Brown, who wed on 2 August 2018 at private villa Villa Camilla, on the western shores of Lake Como, Santa Maria Rezzonico, Italy. Ashley, co-owner of Daughters of Simone who create bohemian and free spirited inspired bridal gowns, and Terrence, a senior product manager in the digital industry, are both from California and now live in San Francisco.
Film by 2 Become 1
Having fallen in love in Europe, the pair chose to celebrate their love of Switzerland and Italy. They held a rehearsal dinner yacht party on Lake Lugano in Switzerland before an al fresco wedding ceremony, complete with 'Runway' inspiration, at Lake Como. Ashley explains more:
"Ever since our first summer in Europe together I had envisioned getting married in Lugano, Switzerland. Once Terrence proposed, I was determined to make it happen. We found a beautiful villa on Lake Como, Italy which was only 45 minutes from Lugano. We combined our love for Lugano and the epic venue in Lake Como to host wedding festivities in both countries, Switzerland and Italy."
Photography Lilly Red
"We knew that whatever theme we decided on it would be unique and non-traditional. One of the main things we wanted to highlight was our shared love of fashion. We asked our guests to dress in their finest 'Runway attire'. We even set our ceremony up as though the guests were seated for a runway show and had our bridal parties walk down the aisle one by one, so they could have their individual runway moment."
Despite having known each other since they were eleven, the couple's love story didn't begin until 2012.
"My husband and I are from the same hometown – Fresno, California – and went to the same schools. I may have even had a crush on him at the young age of eleven. We didn't have mutual friends or really know much of each other but reconnected 8+ years ago while living in San Francisco. Our first date was a 12-hour car ride from San Francisco to Indio for the Coachella Music Festival in 2010. Our mutual love of music must have been pretty strong because we have been inseparable ever since."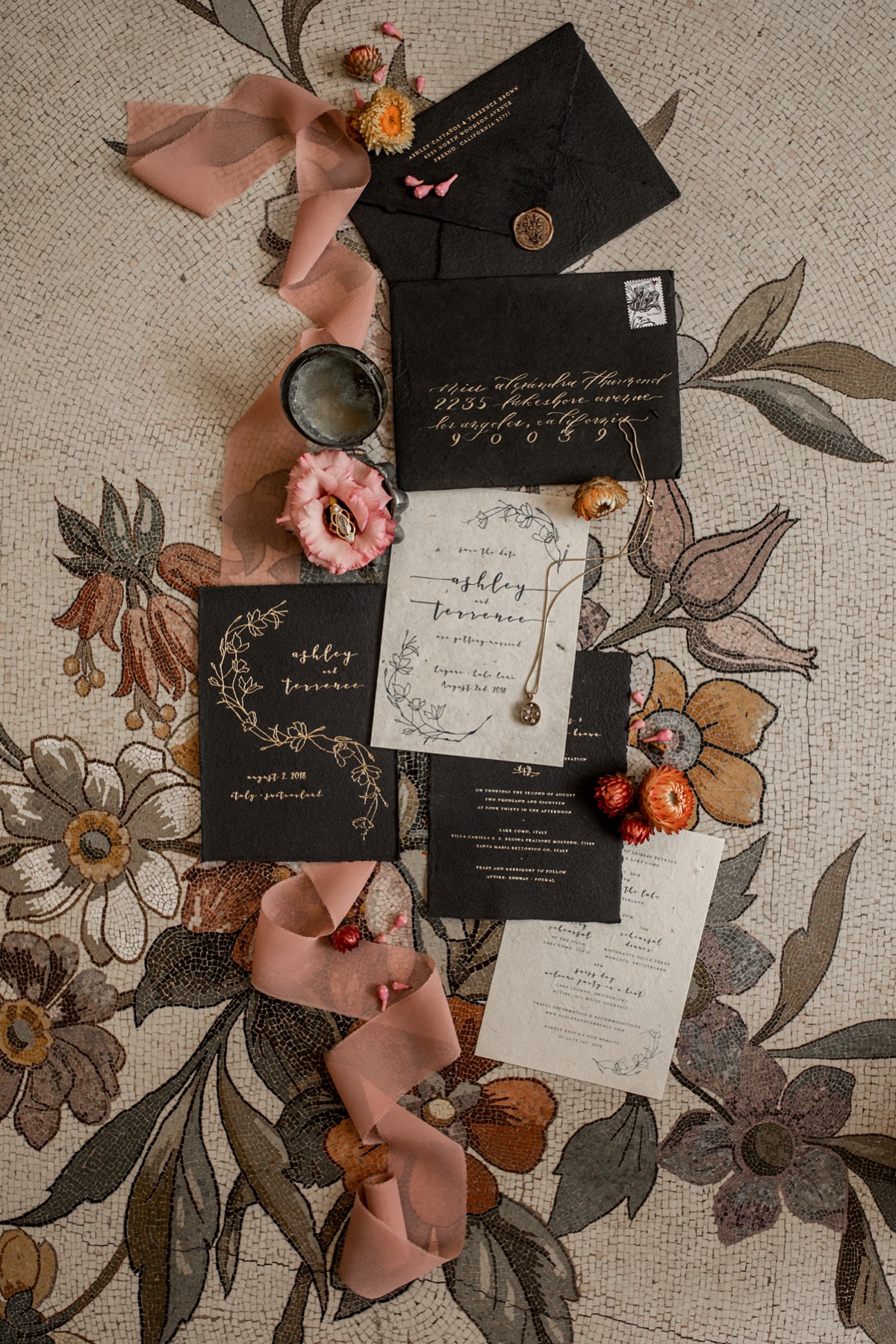 "The summer we started dating Terrence was heading to Lugano, Switzerland to work at a kids summer program and I was on my way to Milan, Italy for a fashion internship. We spent our first couple months getting to know one another in Europe, taking the 45-minute train ride to see each other. Fast forward to the conclusion of that summer, where we decided to move back to San Francisco together."
As a bridal designer, Ashley had to design her own ethereal gown. The result was this sumptuous, romantic, flowing number with a sassy front slit, long, long train and dreamy off-the-shoulder sleeves.
"My wedding gown was comprised of 100% ivory silk. I've always been a sucker for vintage silk pieces so I knew right away this would be the fabric of choice. I had always envisioned wearing an off-the-shoulder gown, as my mother had, but I wanted to put a unique spin on it by developing these large billowy sleeves."
"I knew I wanted floral embroidery to be a feature. After scouring the fabric markets I finally found a vintage, floral, embroidered trim so I had it recreated and customised for my gown. You can see subtle hints of it throughout the gown and all along the ridiculously long train. I wanted a gown that made me feel like I was floating while standing still."
These divine pearl capes were worn by the bridesmaids – more on the bridesmaids full look shortly.
Ashley added a splash of her signature scent by Marc Jacobs.
"I keep a travel size bottle with me on all travels. Out of all my perfumes back home this is the one that always gets Terrence to comment, 'You smell really good, what is that?'."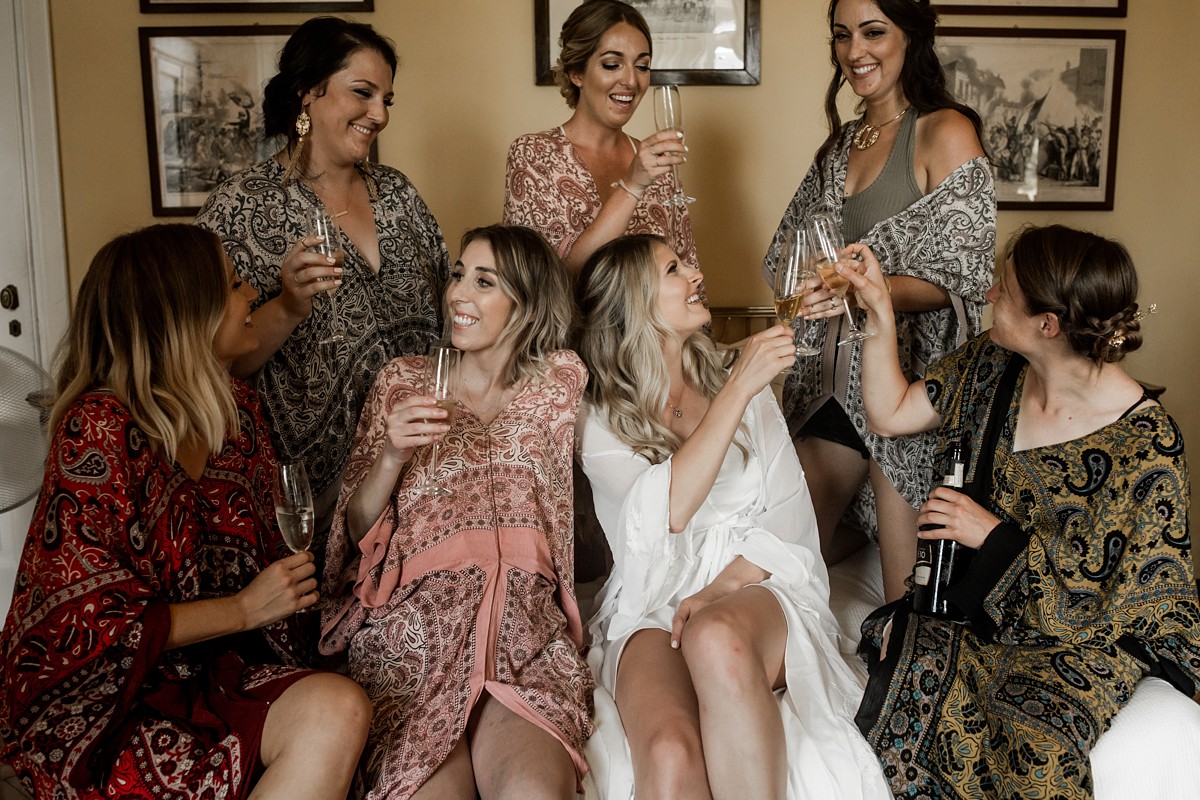 Her pure white booties were from Raye.
"Once I had decided to have a slit up the front of my gown I realised my shoes would be on display the whole time. I chose shoes that weren't too busy as I didn't want anything to take away from the dress. I'm rarely seen not wearing boots so I settled on some simple yet sleek, pointed, white booties."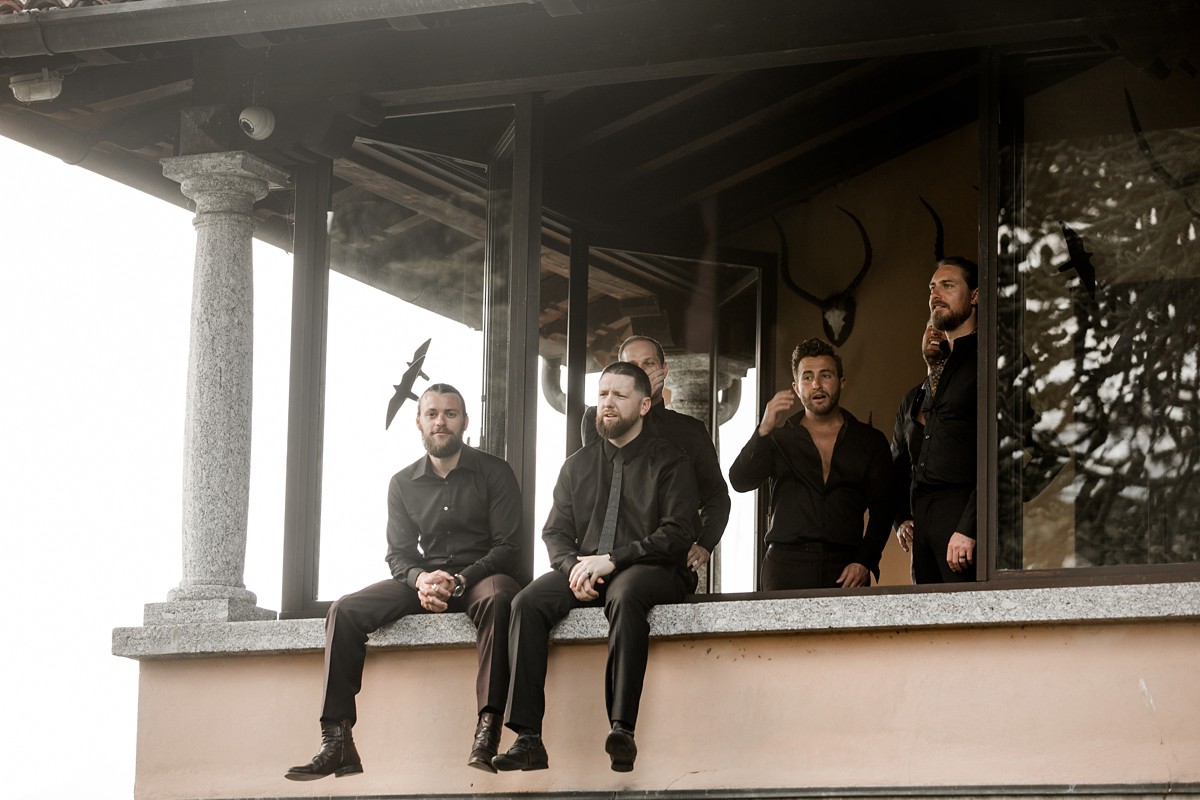 Her accessories were kept minimal, yet on the golden theme.
"I'm quite the minimalist when comes to accessories so along with my wedding ring I wore a vintage gold necklace that had belonged to grandma. Her and my grandpa had been married for 65 years before she passed so it was a lovely sentiment to wear something he had given her."
"I had been a big fan of our florist/designer Christine Cater for a while and pretty much gave her free reign to do whatever she was inspired to do. She created larger-than-life florals for both the ceremony and the reception."
"Her intentions were to use flowers that were more heat resistant such as straw and wax flowers and proteas, while keeping in mind my request for wild flowers mixed with more formal blooms. She blended these with anthuriums, garden roses, magnolias and many more."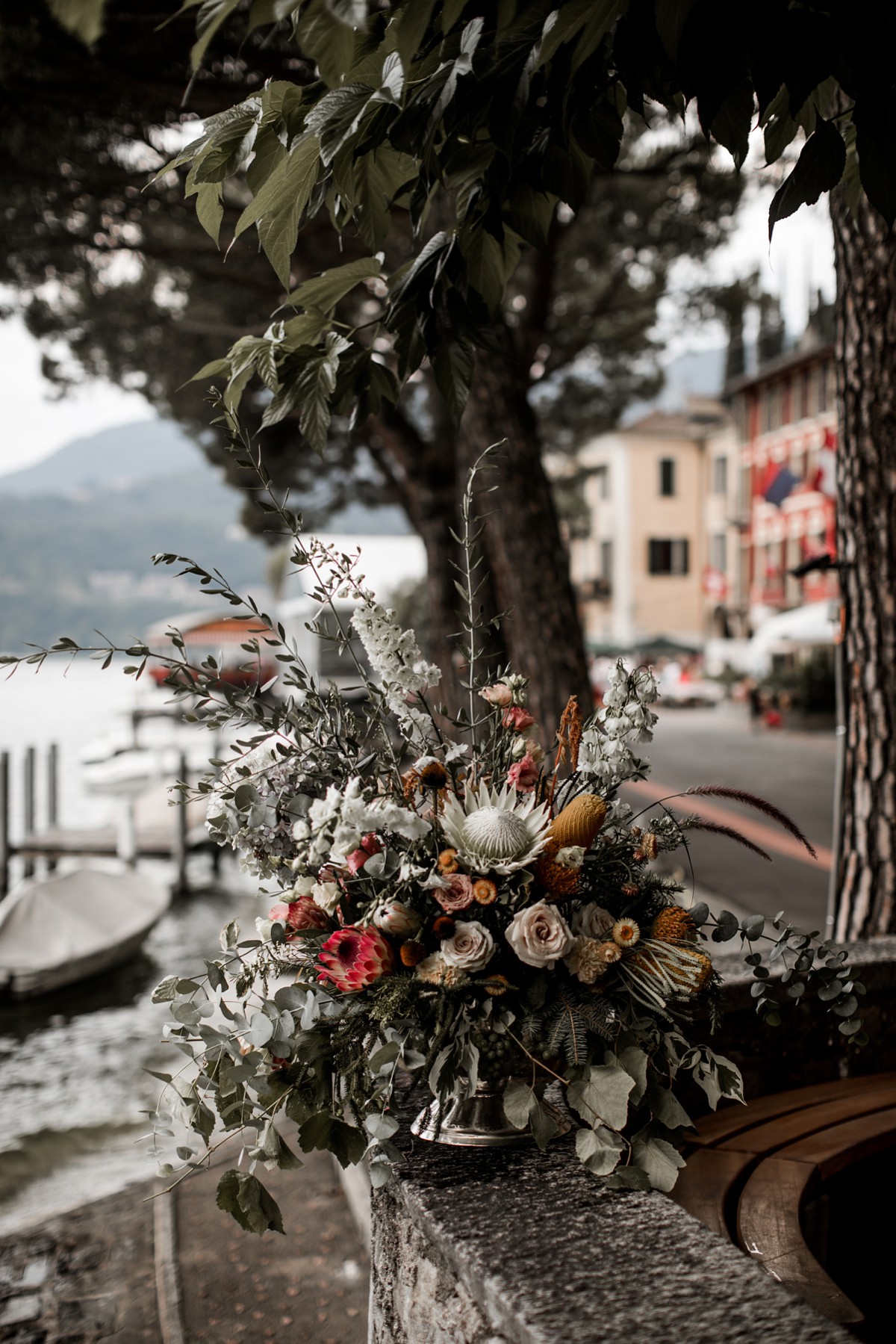 Terrence wore a bespoke suit that he designed himself.
"Terrence kept the fashion-forward theme going by designing dark burgundy tuxedos, with embroidery by El Patcha Embroidery. He was inspired by a Valentino collection a few years back and incorporated nature-inspired details and southwestern symbols. He's always had a unique sense of style and the tuxes complemented him and his crew beautifully."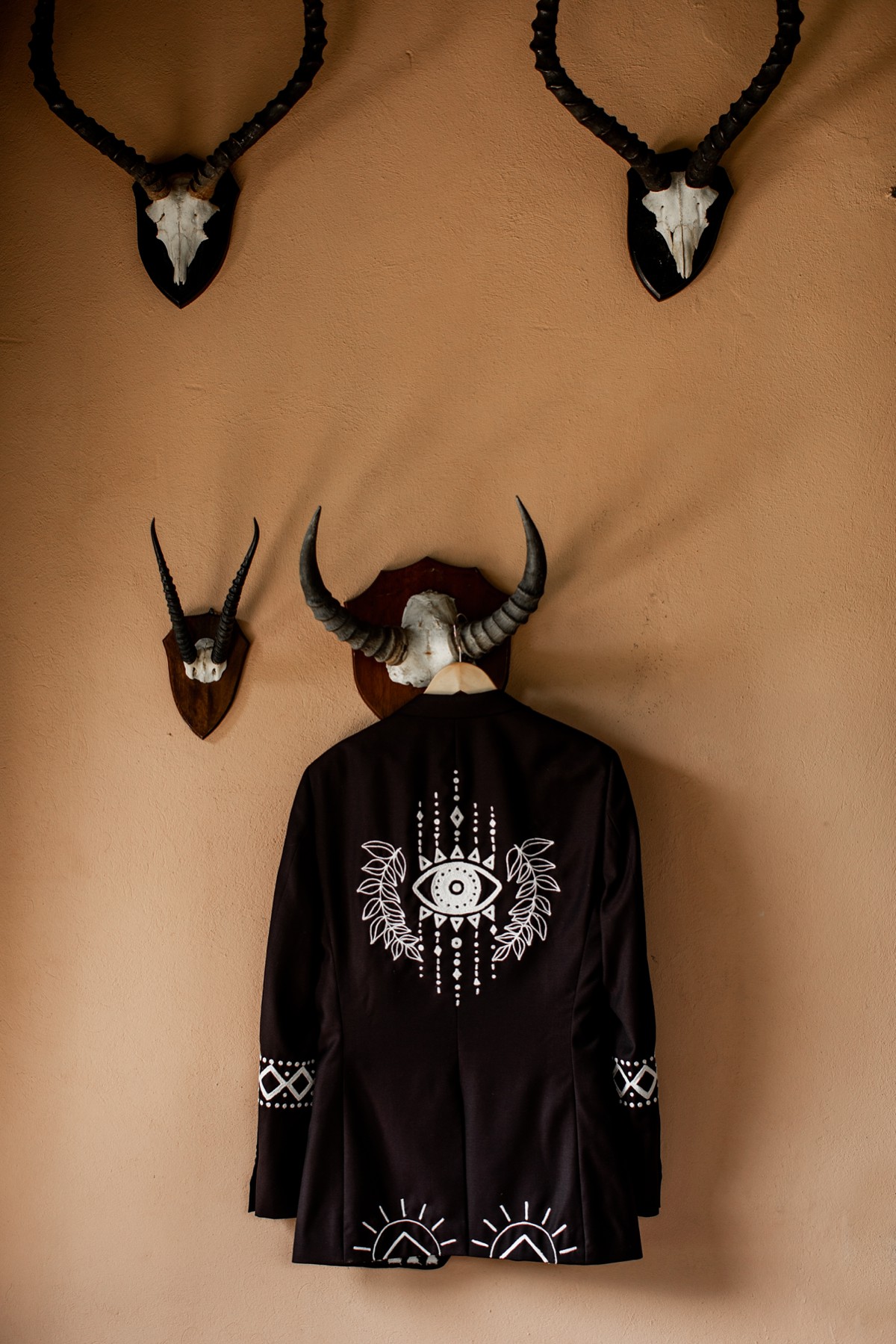 Terrence planned an incredible engagement party to celebrate after his romantic proposal.
"To my delight, Terrence has become quite the master of surprises. He convinced me that we were heading to the beach to celebrate his parents' anniversary."
"I prepared for the weekend away with a bottle of Veuve and some fresh blooms for gifting, not knowing this was all just a ruse to throw me off track. We spent the beginning of the day with his family wine tasting. Upon arrival at a winery later in the afternoon he held my hand and asked me to follow him."
"The winery just so happened to be on the top of a hill looking over the vineyards and he led me up to 'check out the view'. Before I knew what was happening he had got down on one knee and was asking me to marry him. It's all such a blur – I was a blubbering mess. I was so stunned and shocked that I just kept repeating, 'this is not real life'. I had been waiting for this moment for so long that I had a hard time taking it all in once it actually happened."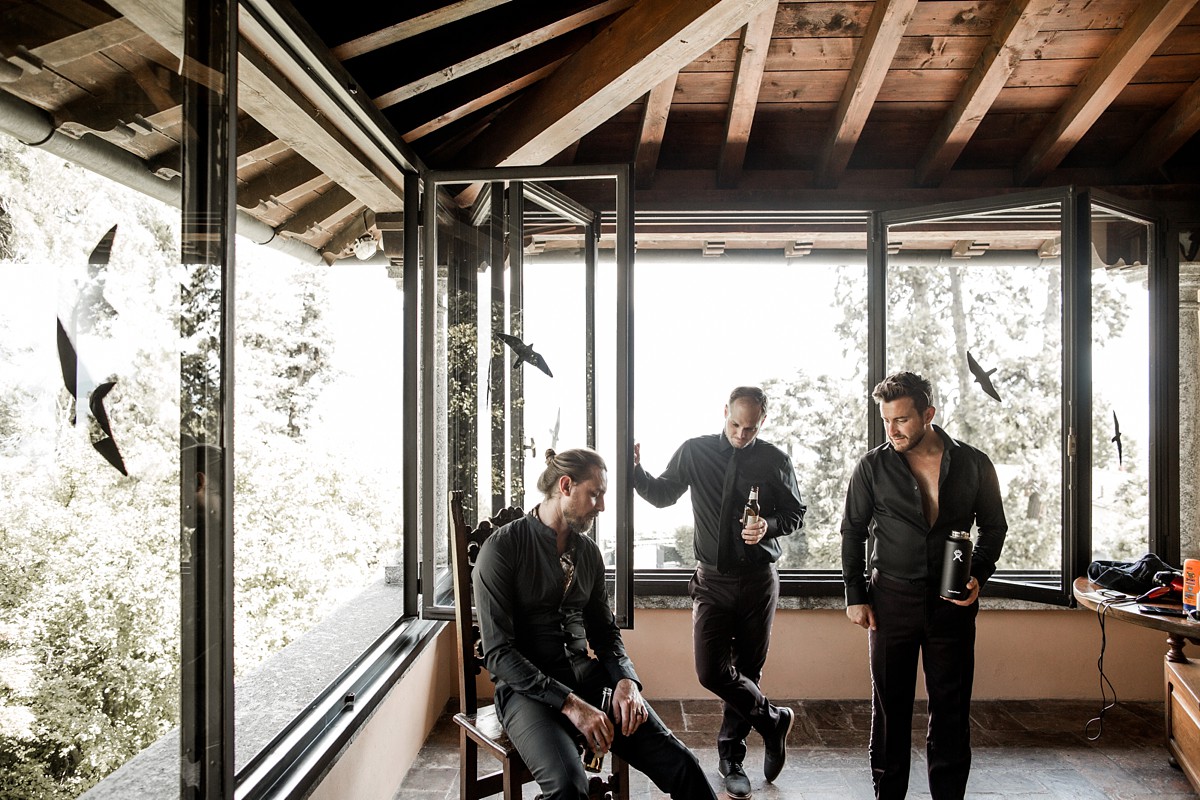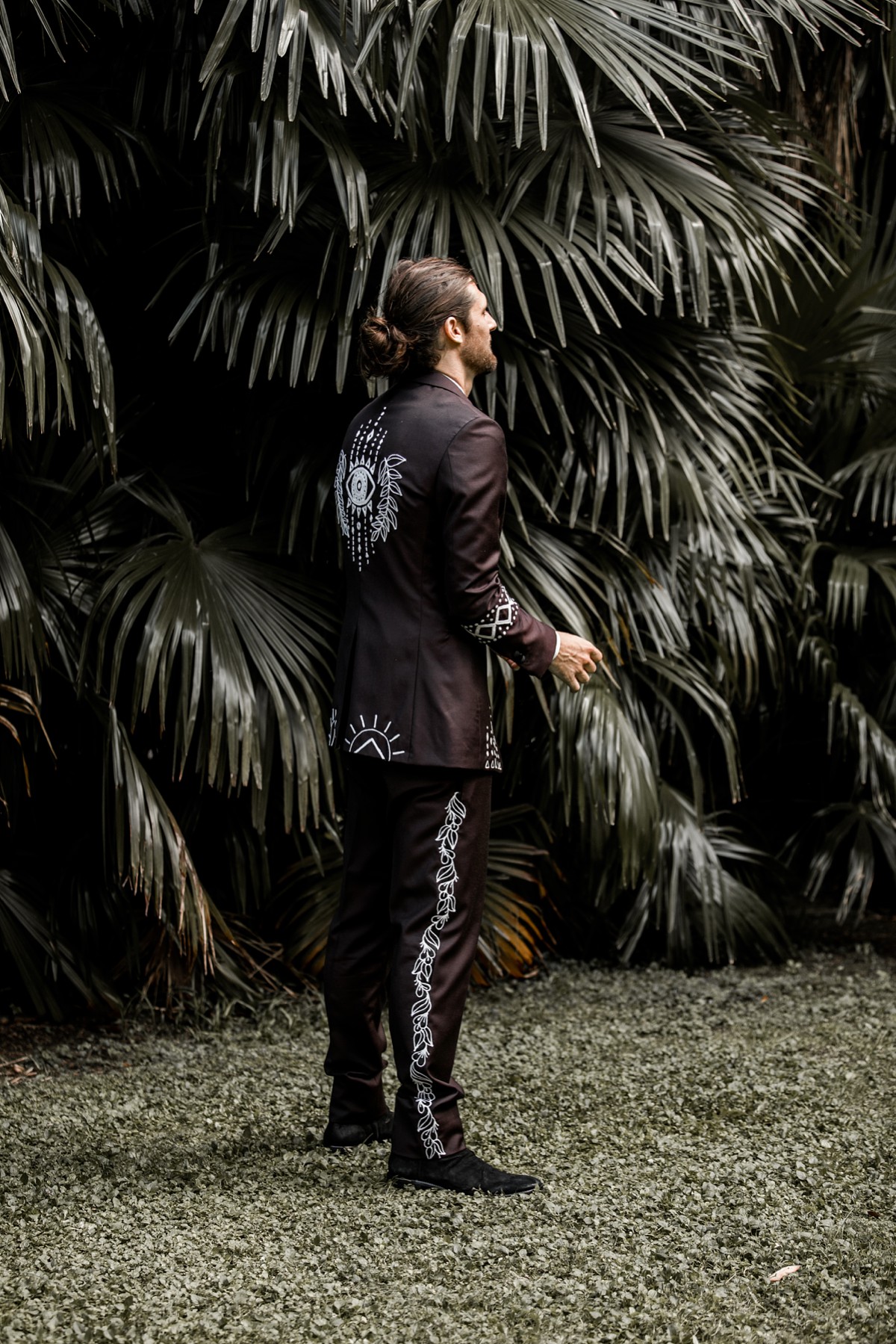 Ashley's sister and co-owner of Daughters of Simone, Brit, hand-made the veil which was attached with an intricate golden hair crown. Juliana Taraca styled her wavy hair into a loose, romantic down-do and her make-up was fresh and natural, applied by Sinem Yavasner.
"Brit created this long, dramatic veil for me which was simple but the length made quite a statement. The veil was attached to the sides of a custom headpiece that I took part in designing, along with Ashley from A.B.Ellie, for our collaboration jewelry collection. The decadent crown was worn on the back of my head and it looked like wild golden vines swimming through my hair. It had touches of wildflowers with gemstones throughout."
After an intimate and emotional 'first look', the bride and groom lived their Runway dream. In the background, Fleet Foxes' 'Cascades' and Bob Dylan's 'Shelter From The Storm' played. The couple had asked Ashley's cousins, brothers Matthew and Anthony Castaños, to officiate the celebration.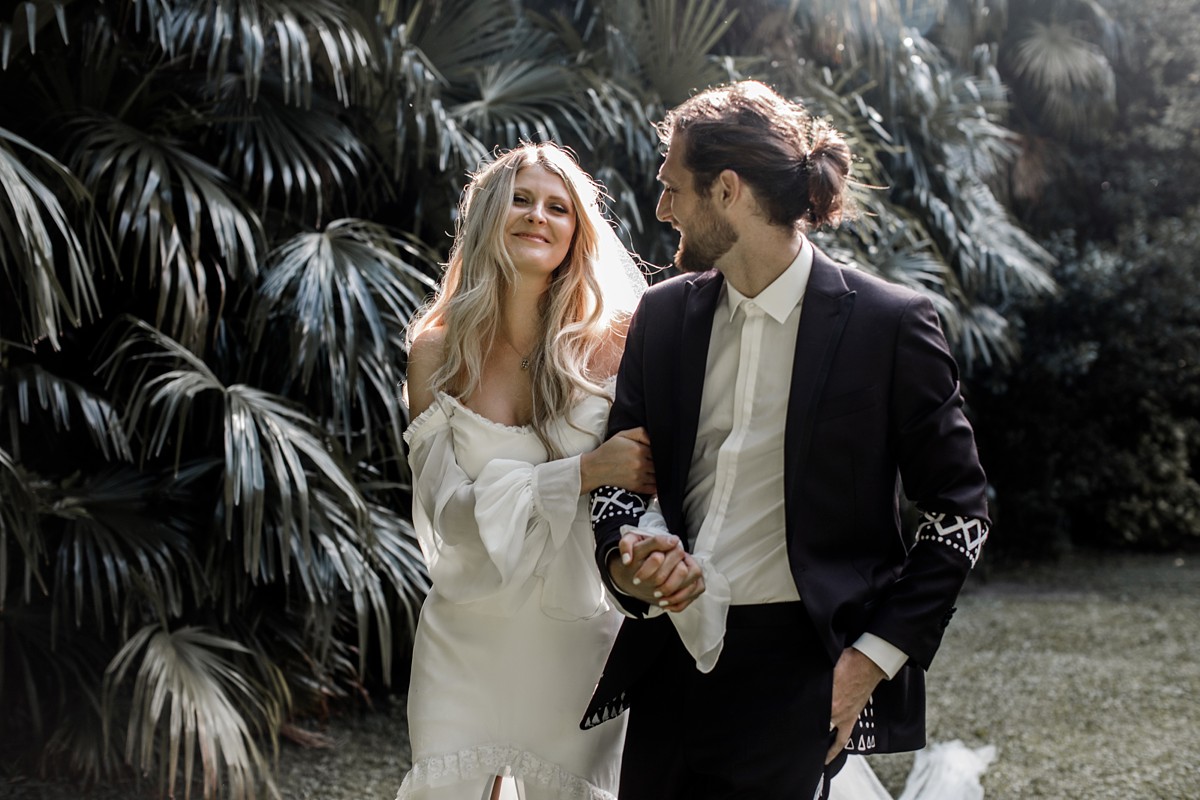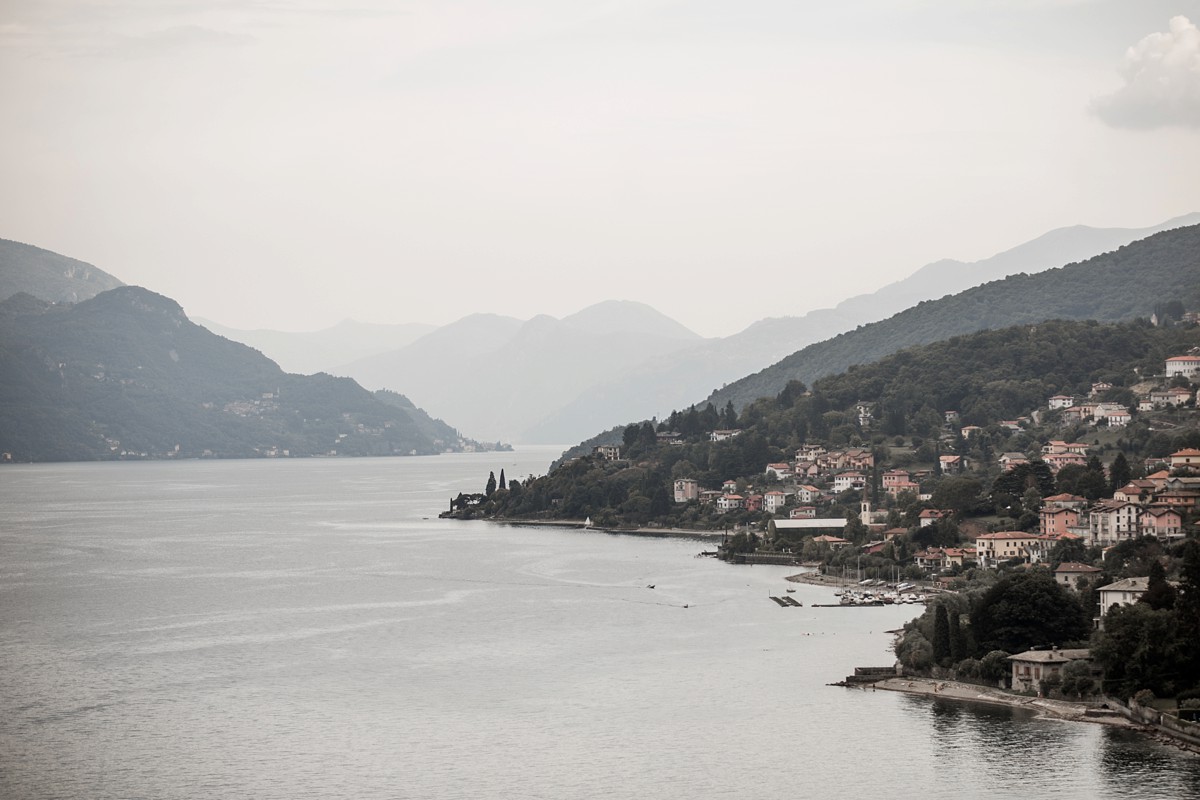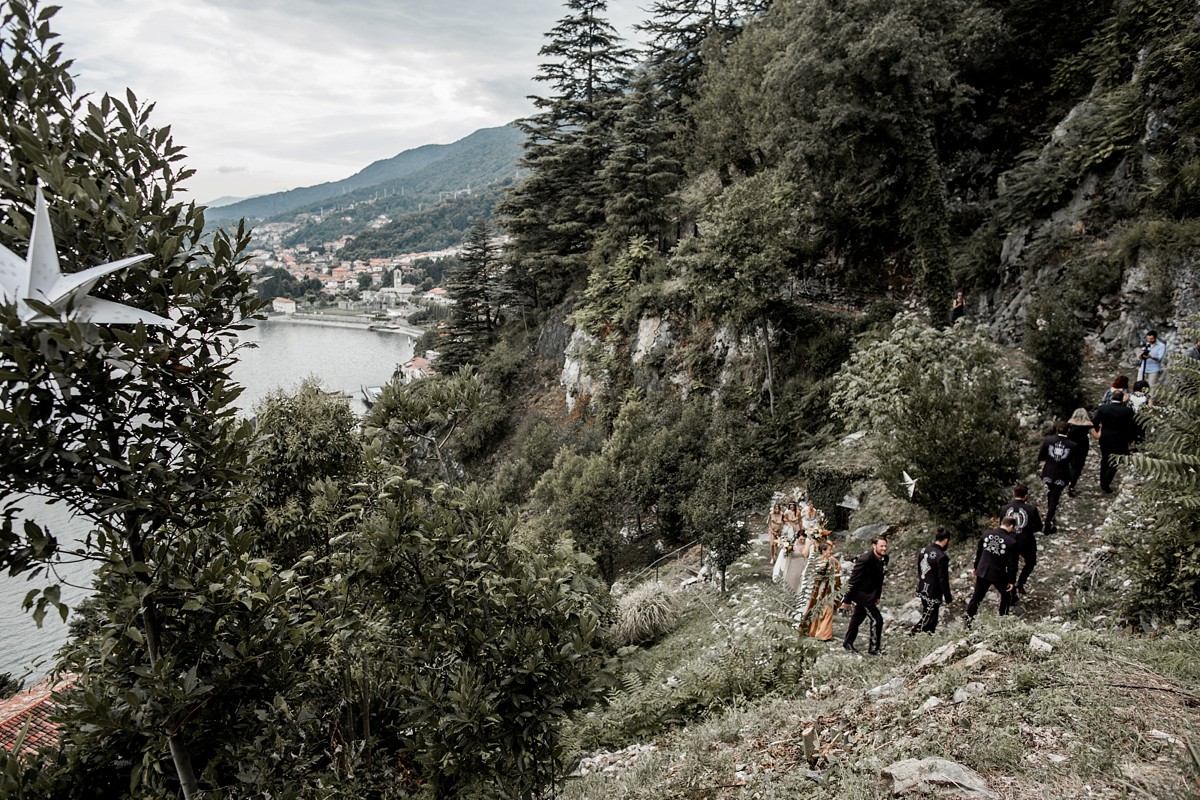 The couple really went above and beyond to make their guests feel welcome and comfortable on the day.
"The guests were provided with welcome bags with all sorts of goodies in them upon arrival at their hotels. Canvas totes with refillable water bottles, local Italian Grappa, Swiss chocolates and homemade Amaretti biscuits."

The bridesmaids look wonderful in their elegant, floor-length gowns overlaid by graceful, sheer capes. Each girl's look was a bespoke collaboration between the bride and New Zealand designer Leave Her Wilder. Ashley even created a jewellery creation for the day, together with A.B.Ellie.
"I've been an avid fan of Elie Saab runway shows and pretty much envisioned this for my girls. I really wanted them to feel beautiful and sexy and imagined them wearing silky, slip gowns. I was fortunate enough to collaborate with the brilliant New Zealand designers Greer & Chelsea of Leave Her Wilder. Together with Daughters of Simone we came up with individual looks for each girl."
"We chose warm colors in bronze, gold and a soft blush and let each girl choose which color felt best with their skin tone. The gowns have a sense of modern bohemian with details such as long full sleeves, low backs, loose silhouettes and flowing skirts." 
"I also had the idea that each girl would wear some sort of long robe. These ended up being sheer, netted pearled cloaks which connected in the front and were adorned with long tassels. I really wanted the girls' gowns to have trains… there're just so few moments in life when you get to wear a train, ya know?"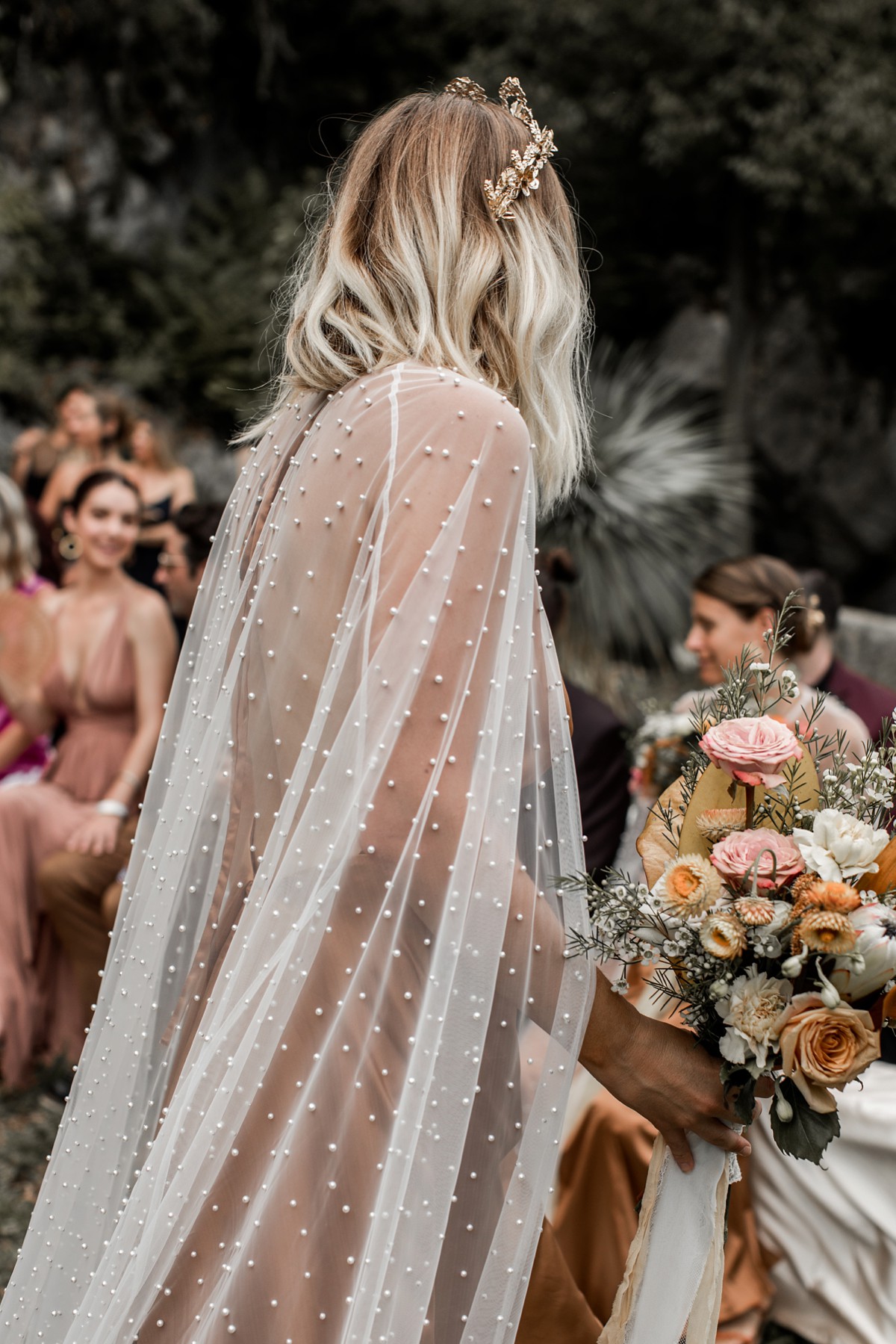 "I had the vision for each girl to be dripping in bold jewelry and gold crowns. I reached out to Ashley from A.B.Ellie who was up for the collaboration challenge with Daughters of Simone, and we created a jewelry collection comprised of crowns, various headpieces, necklaces, earrings."
"On the morning of the wedding, I laid out each of the pieces and invited the girls to deck themselves out and wear whatever they wantedn. I really wanted them to have their 'Little Princess' movie moment as they all had been doing so much for me!"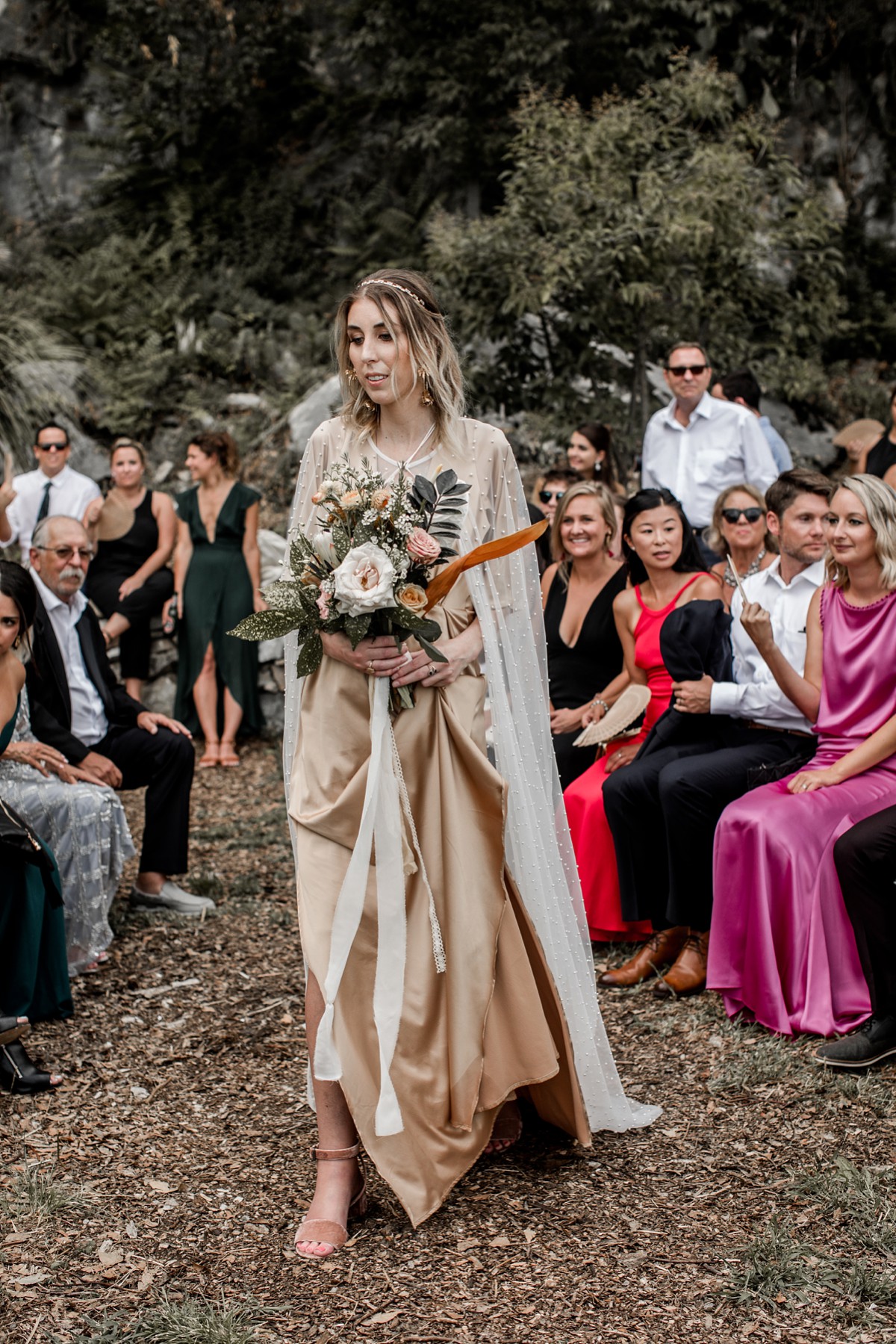 "It was important that we had people who knew us really well as a couple to marry us. They did an excellent job of balancing heartfelt sentiment with some hysterical comic relief. Their looks will forever be iconic as they sported long silk kaftans, decorative scarves and no shoes. There was no rhyme or reason for these fashion choices, which made everyone love it even more."
The couple's vows were heartfelt love letters which they wrote themselves.
"We wrote our own vows and a personalized love letter, and read these aloud in our ceremony. It's easy to get swept up in the gazillion ideas and decisions it takes to create a wedding and having the vows to focus on really brought us back to the reason we were doing the whole thing."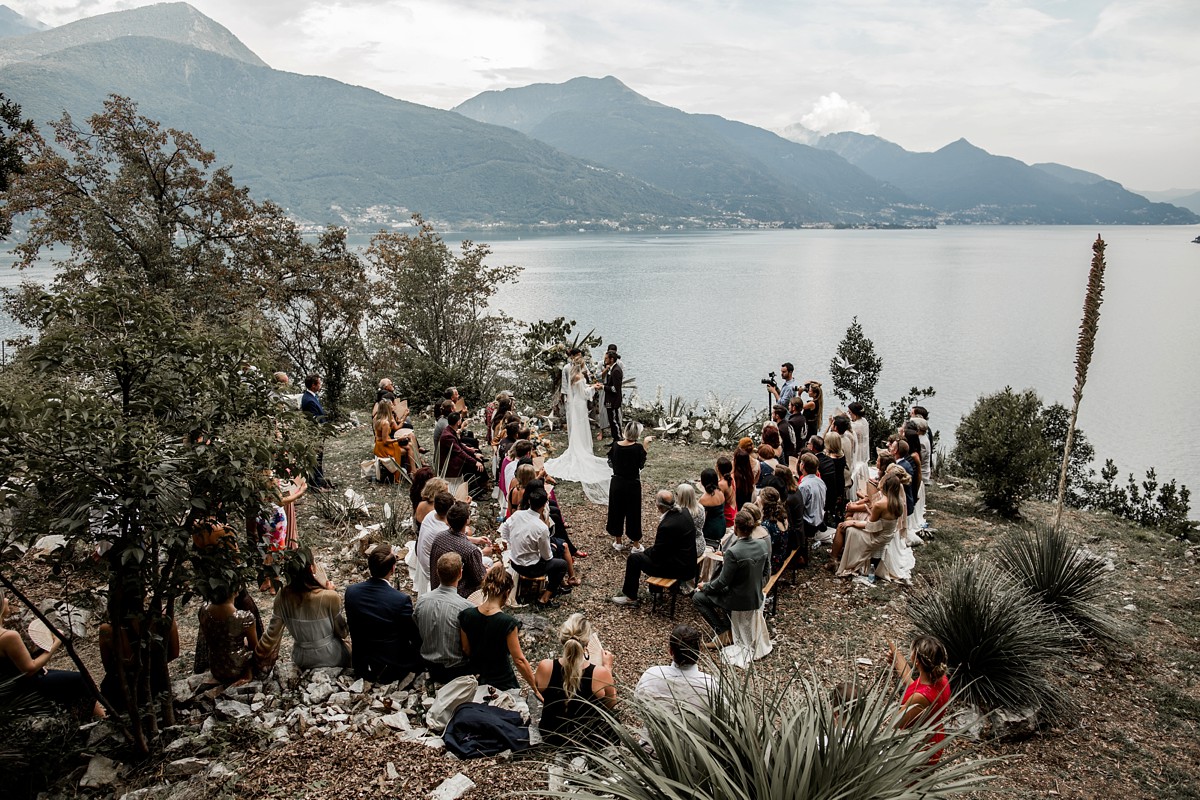 "It was a very emotional process. Often times we both fought back tears just trying to put words on paper and it was even more difficult to say the words out loud. I guess you don't really realize how much this person means to you until you try to put it in writing. There was such a raw sweetness to those moments that I wouldn't trade for anything."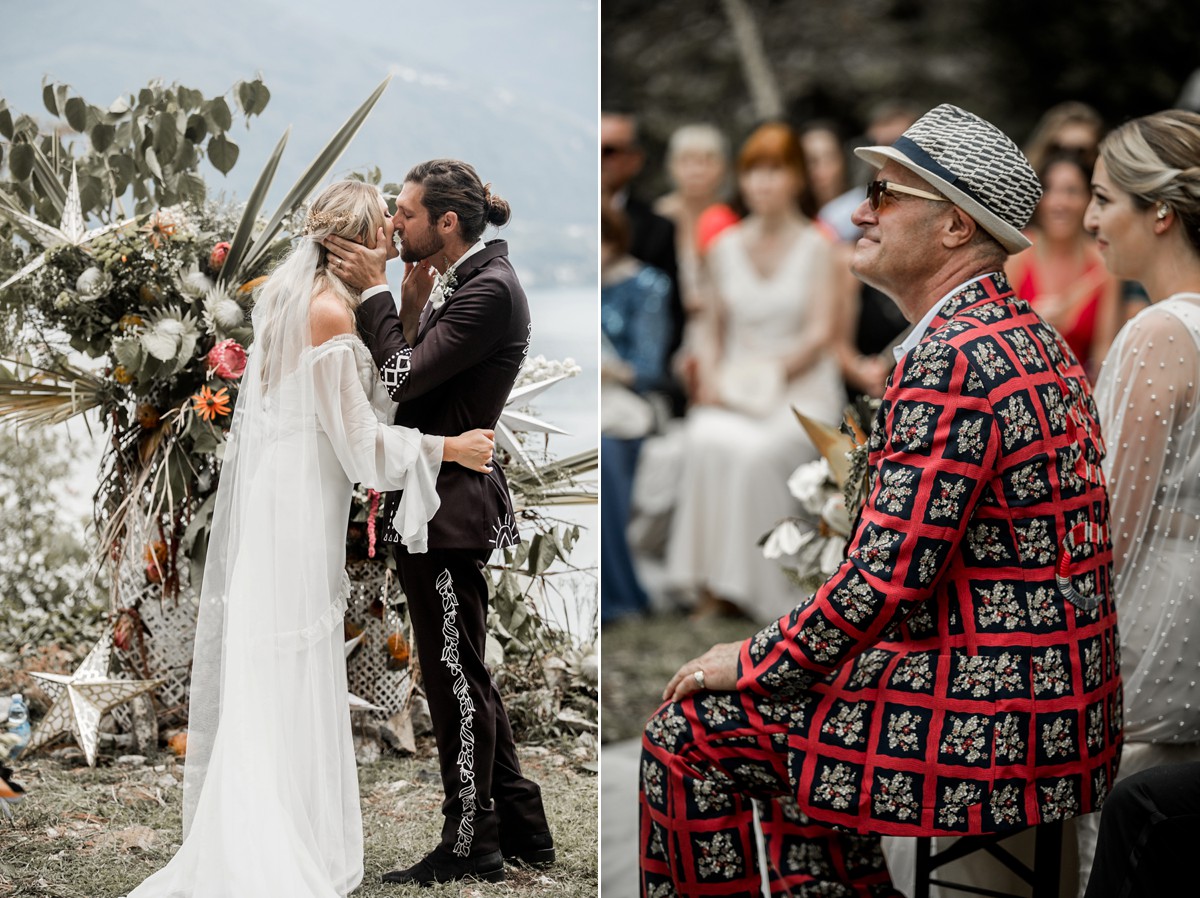 The bride's cousin Anthony read and recited a poem which he had written himself before Terrence and Ashley exchanged rings brought over from San Francisco. The bride's was by Rebecca Overmann Jewelry and the groom's from Fiat Lux.
"On the day of our wedding, Lilly Red and her husband Vic were everywhere you looked, snapping their cameras at everything and anything. Her sweet nature and determination to capture every detail were awe-inspiring, while also providing some comic relief. We couldn't be more in love with her photos and talent." 
"I had been seeing Lilly's work more frequently on the bridal front and was immediately drawn to her moody editorial style. Lilly and her husband Vic were an absolute dream to work with. It was amazing that they not only lived in San Francisco but also in Lake Como."
"Terrence and I were able to meet up with them several times to discuss our wedding in both locations."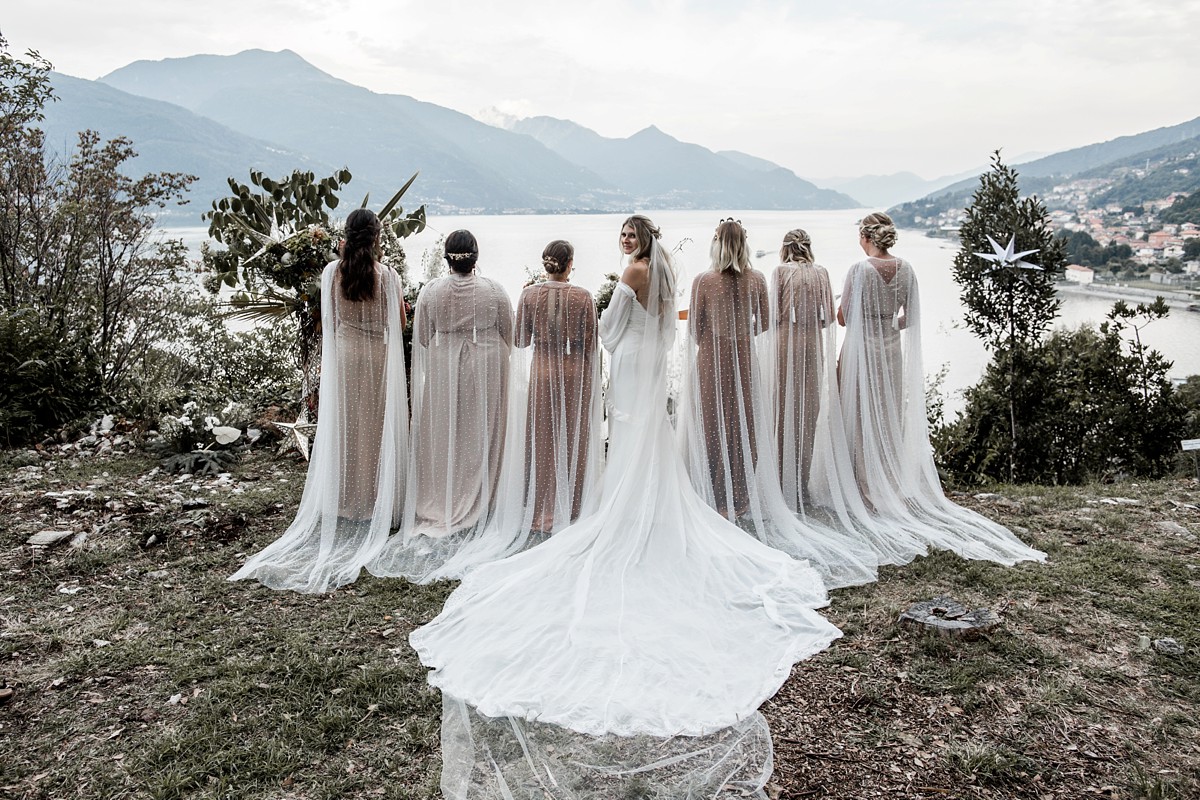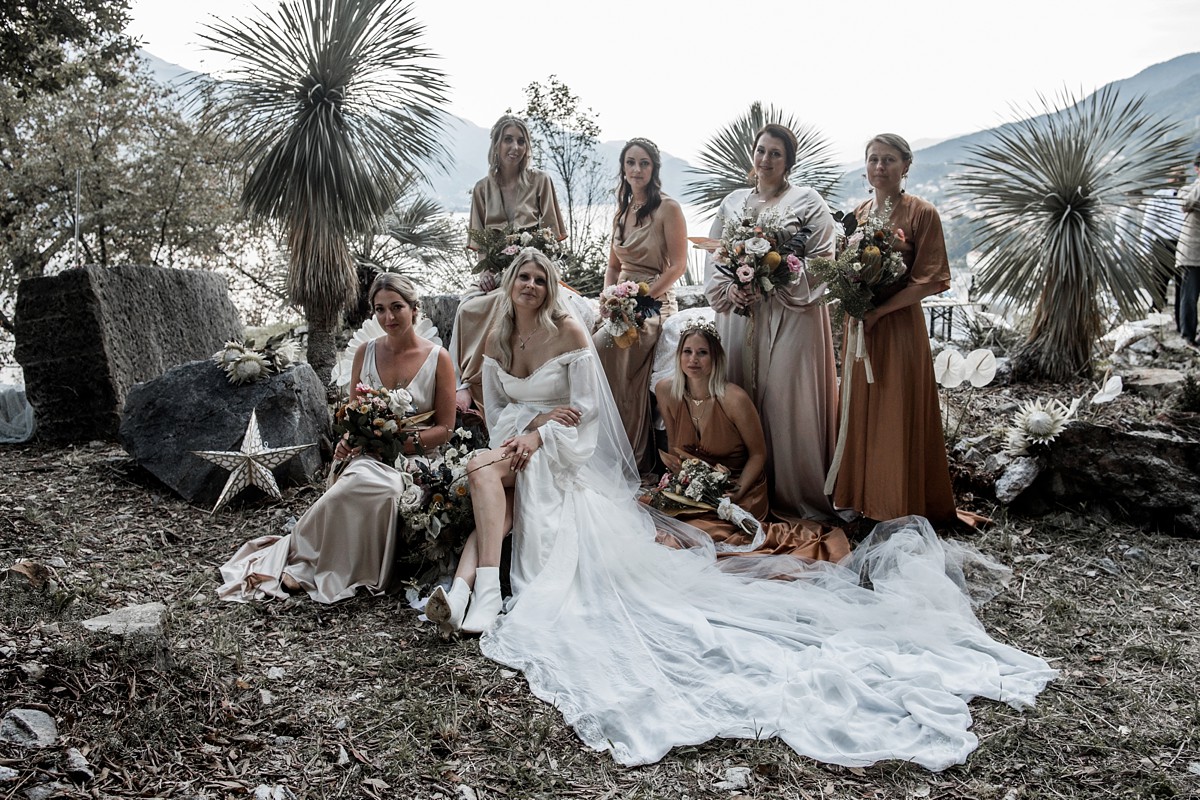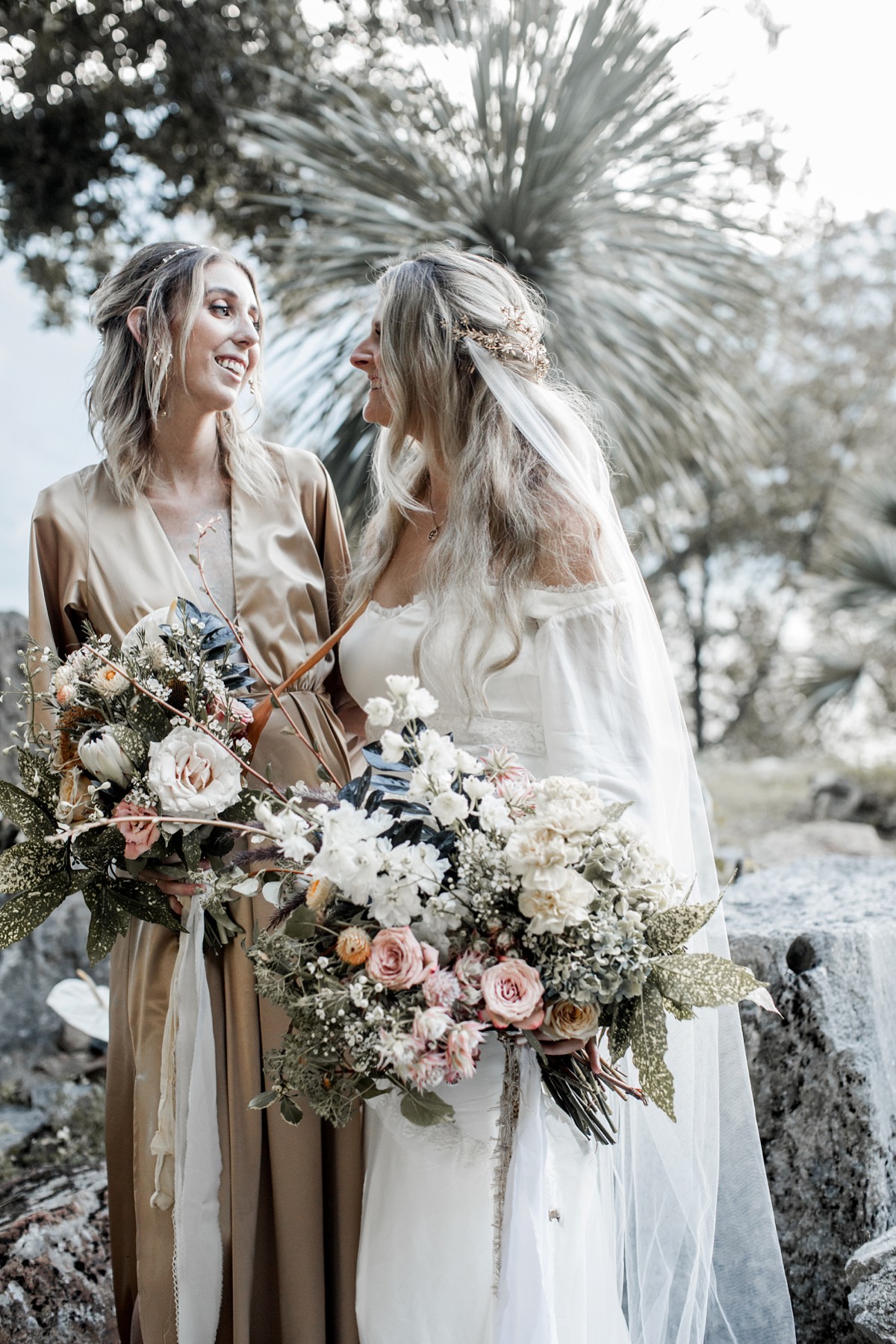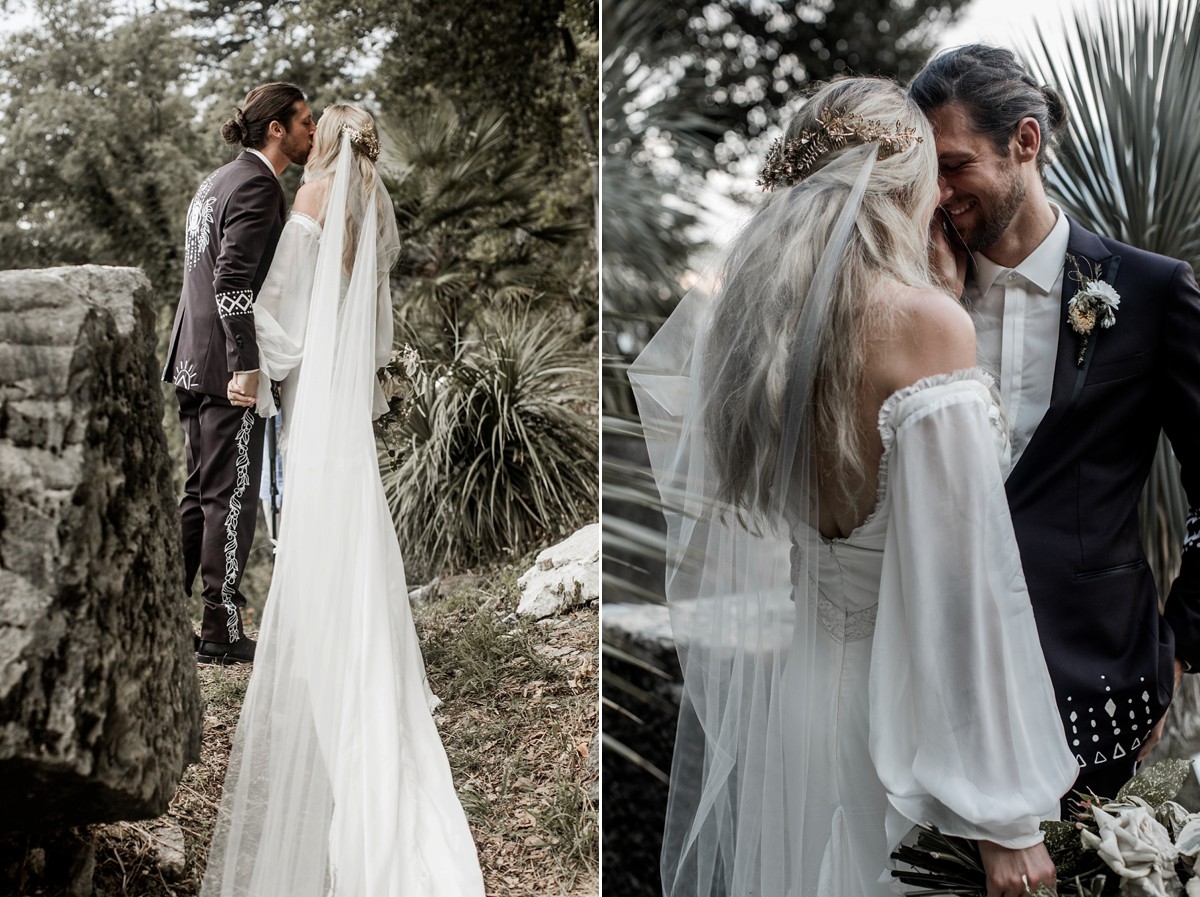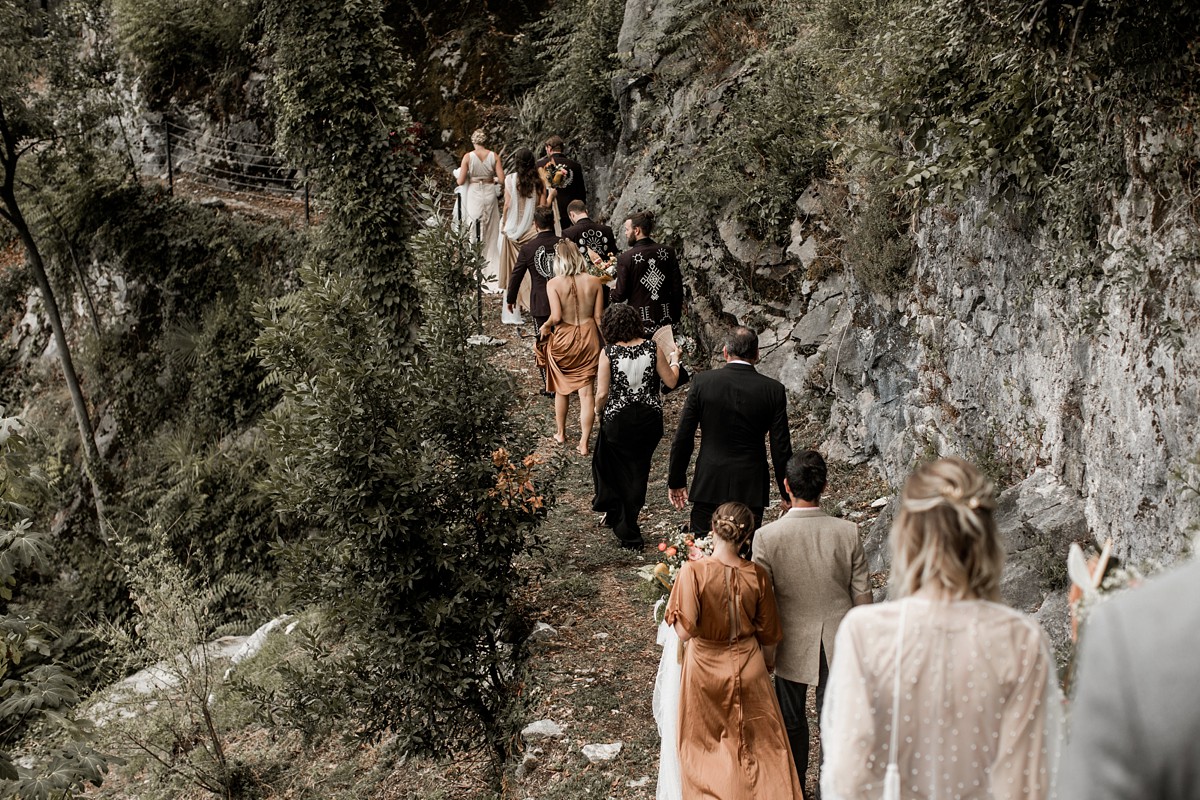 The pool-side patio, with its incredible views over Lake Como, was an ideal space for the wedding reception. Dressed with boho-inspired sofas and seats, flowers and candles and sheer drapes it has an intimate, totally romantic vibe.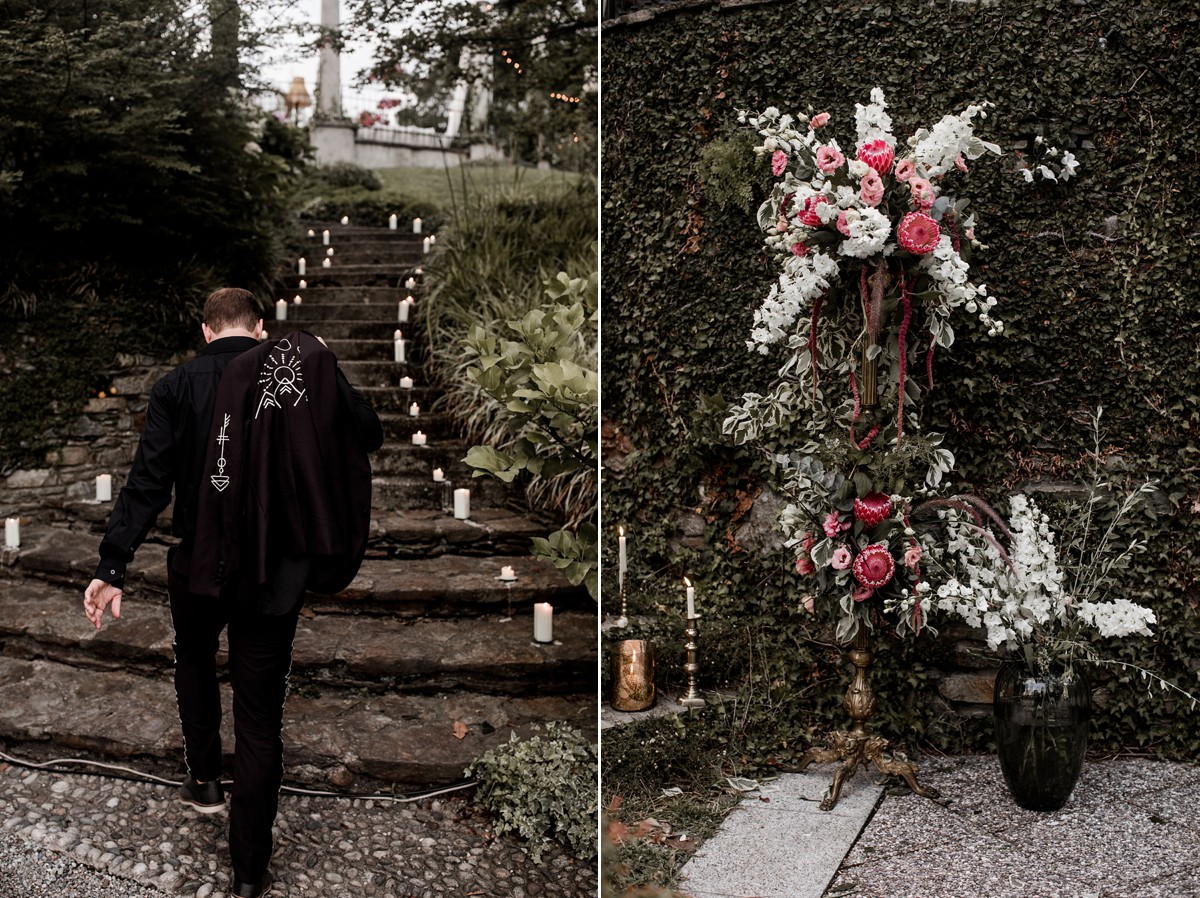 The styling of the outdoor ceremony is beyond beautiful, created with the help of wedding planner Laura Dova Weddings who also co-ordinated the day.
An Italian-inspired sharing feast was served up by Citron Pavot Traiteur, along with a semi-naked tiered wedding cake adorned with leaves and flowers. The bar was hosted by Barman At Work.
As day melted into night, a DJ from Dance Police entertained the guests after Ashley and Terrence's first dance to Old Crow Medicine Show's 'Wagon Wheel' and 'Give Me The Night' by George Benson. 
There was even a pretty epic, impromptu pool party to round off the festivities.
"Jumping into the pool in my reception dress was pretty darn memorable. Our reception took place around an outdoor pool area and considering we had been hit with a relentless heatwave, the cool water had been calling us all day long."  
"I think once the guests got word that 'the bride has jumped in the pool in her dress' hordes of people began corralling over. Every time I looked up, another one of my girlfriends was leaping in the air in her formal gown and a guy friend was making a splash in his finest tuxedo. The swim dance party soon turned into a conga line of sixty or so roaring celebrants chanting and howling to 'Everybody Was Kung Fu Fighting'. It was quite epic."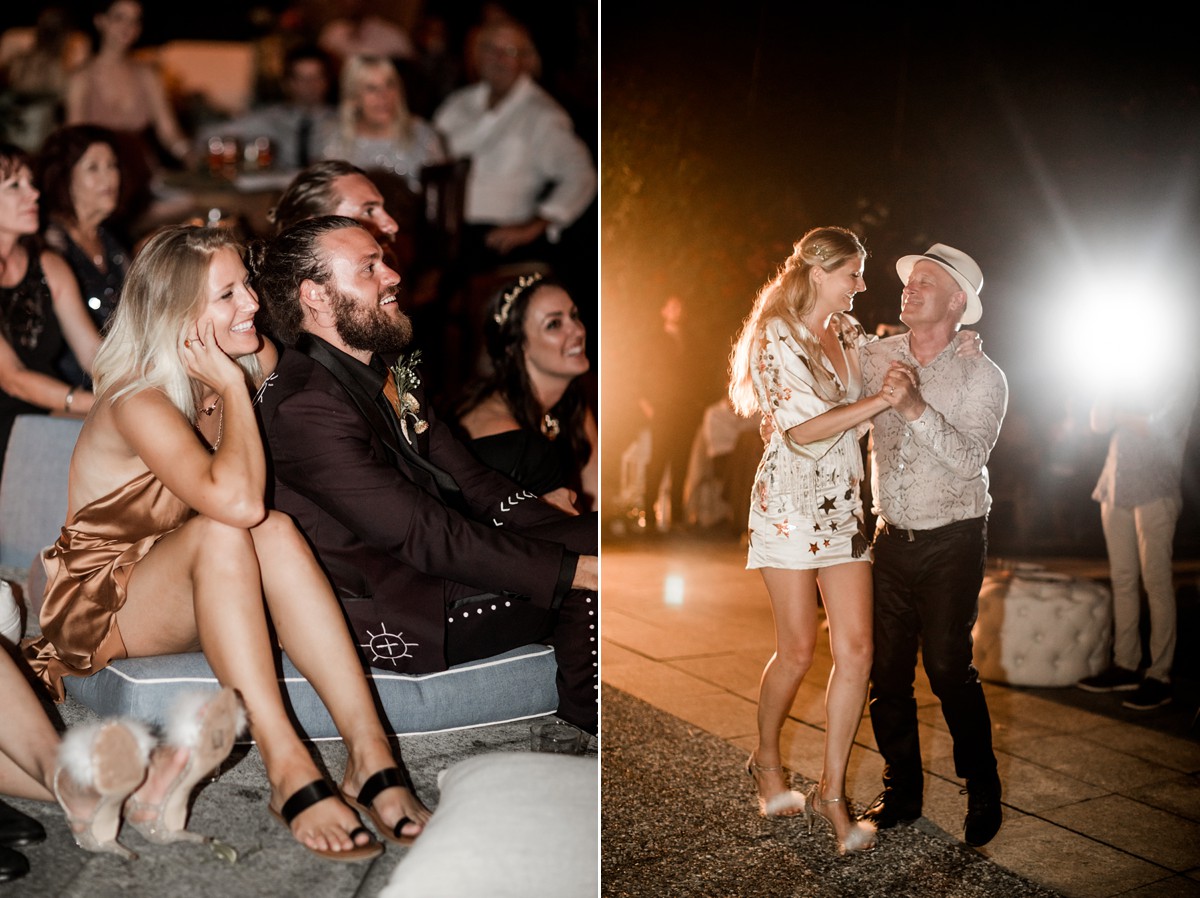 Words of Wedded Wisdom
"Learn to let the little things slide. There comes a moment during your wedding where you're determined to just have fun and celebrate marrying the love of your life. I'll never forget dancing in the pool with my new husband while voraciously belting out Whitney Houston jams. I felt, 'Let's get real, life feels pretty complete right about now'."
"I recommend that you invest in a full-service wedding planner/coordinator. Especially when planning a wedding abroad, it is very important to have boots on the ground. Our wedding planner was a local, which provided additional assistance when working with vendors and location scouting."
Wow, wow, wow. Firstly, please join me in sending a massive thank you to Lilly Red for these beautiful images. And secondly, thank you Ashley and Terrence for sharing your wedding with us today. Your gown is so incredibly beautiful; it must have been so special to wear your own creation on the day.
Lovelies, have you enjoyed seeing this wedding? For more images you can search the wedding hashtag #Lagodibrowños on Instagram. Now, would you like to see more destination weddings? You are in luck because there are many more here for you to enjoy.
Ele xx