Happy Sunday lovelies – today's wedding at Babington House in Somerset is going to utterly delight you. This gorgeous November day is filled with the most effortless style, fun, laughter and joy, and has a story to tell on last minute wedding dress panic too.
Leanne, a lead retail asset manager on Regent Street, and Charlie, a property agent who advises restaurateurs looking for premises in central London, married on 15th November last year.
"We wanted something relaxed, cool and different, we were also keen for everyone to stay together so this was the perfect venue. We actually only looked at this venue and fell in love with it as soon as we saw it. The theme to the whole day was for it to be relaxed, fun yet as personal as possible. We didn't want to want to bound by rules or tradition – rather be eclectic and contemporary and pay  meticulous attention to detail."
Film + Photography by MIKI Photo + Film Studio
How many of you have had a dress panic already? Now here's a tale…
"This was actually my second dress – I'd had my first dress custom made by a very talented designer in Doncaster (closer to my home). However, very close to the day,  I realised the dress wasn't right."
[RELATED]
one of my bridesmaids put her in touch with Kate of Halfpenny London on the off chance she could make something in time (10 day out from the wedding). I went to meet the team at Halfpenny and they were incredibly professional and helpful and made the dress in under a week."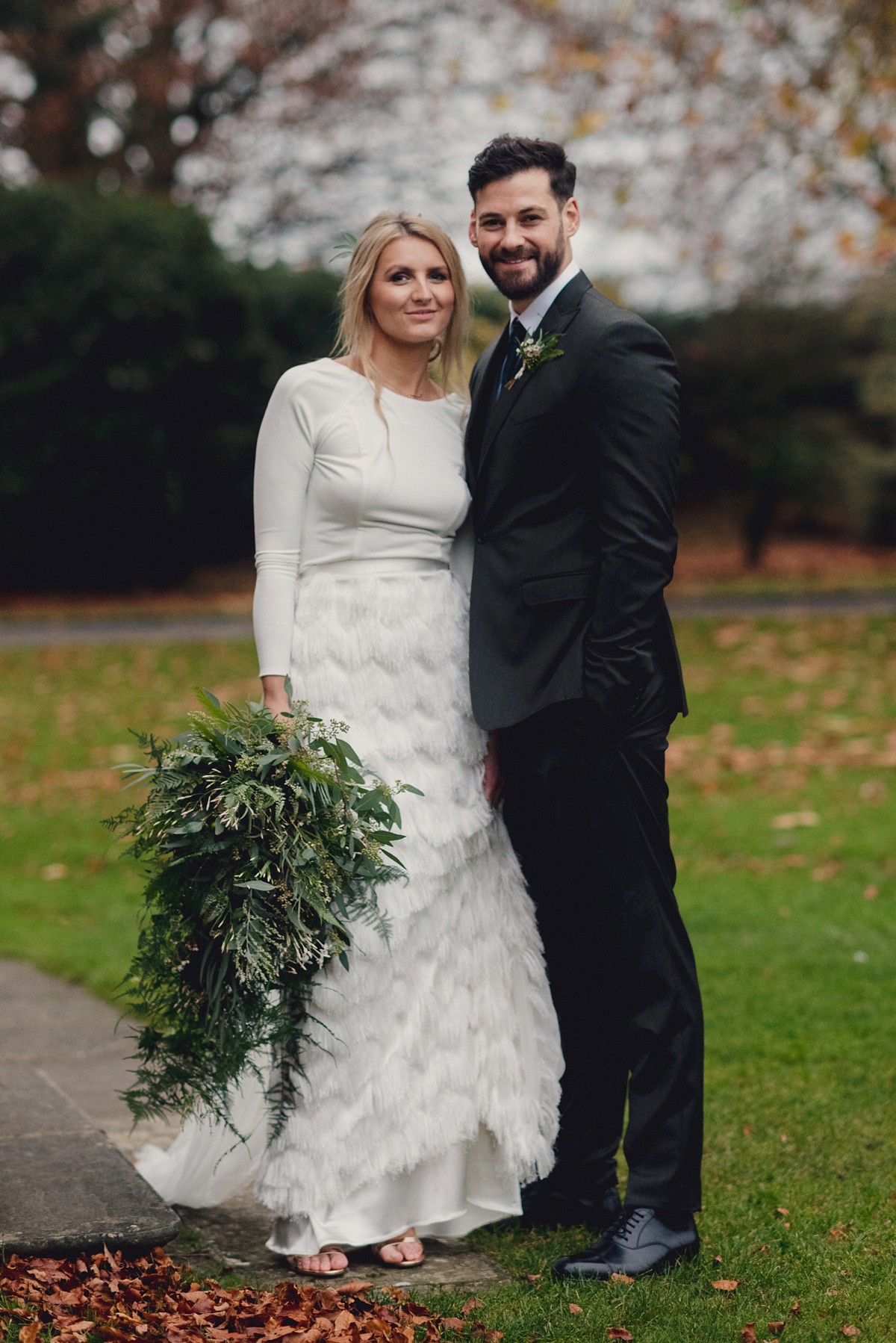 Babington House provided their own wedding planner who became a godsend to the couple…
"Becky Kingston-wood who worked at Babington was an absolute dream to work with, she took all the stress out of the day and was super friendly throughout."
I adore these photographs that capture that special time on the morning of a wedding when the bride and her best girls get ready.
Makeup artist Emily Cox beautified Leanne and her ladies and one of the bridesmaids mums styled their hair.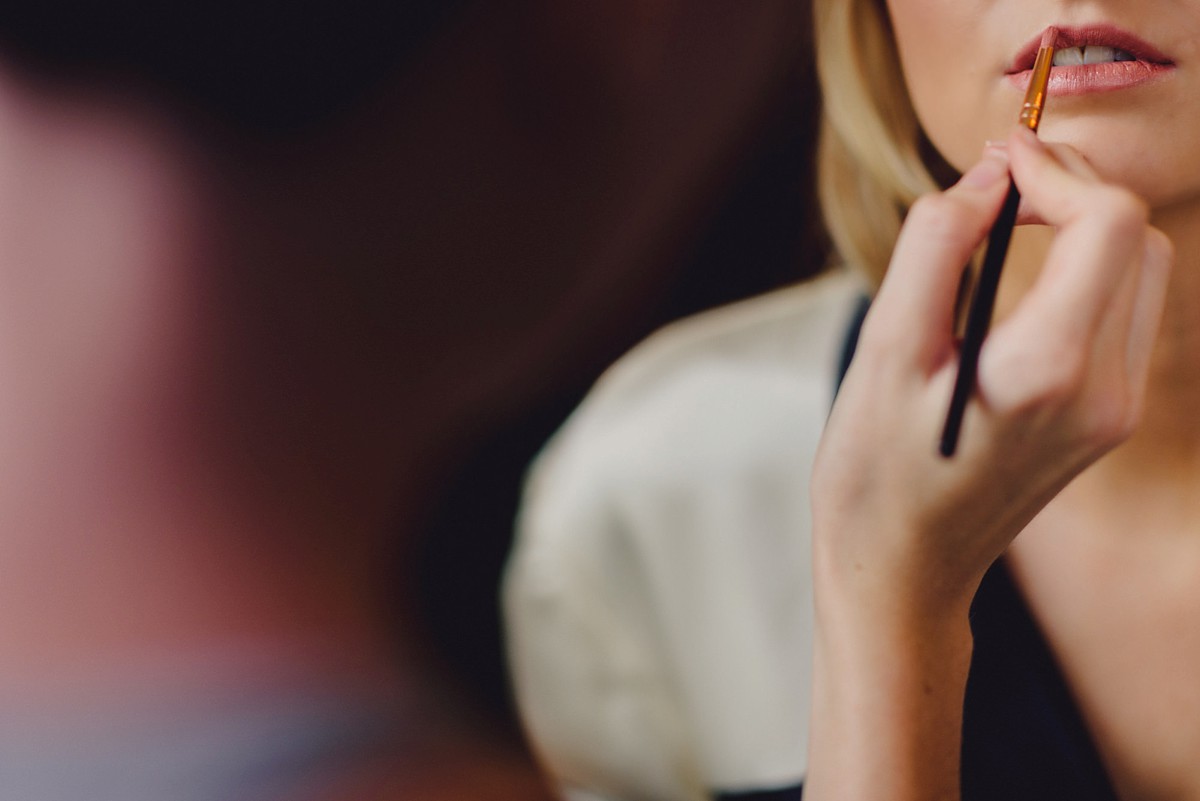 "I had been asking 'when' for a long time and Charlie had to do it in the most unassuming time ever as I had already spoilt one attempted proposal during a stay at The Ham Yard Hotel earlier that month!"
"We got married exactly 1 year later (to the exact day) and were together 18 months before the proposal"
Charlie bought Leanne a De Beers diamond necklace to open on the morning of the wedding (it was a surprise). This was to matcher her engagement and wedding ring which were also from De Beers.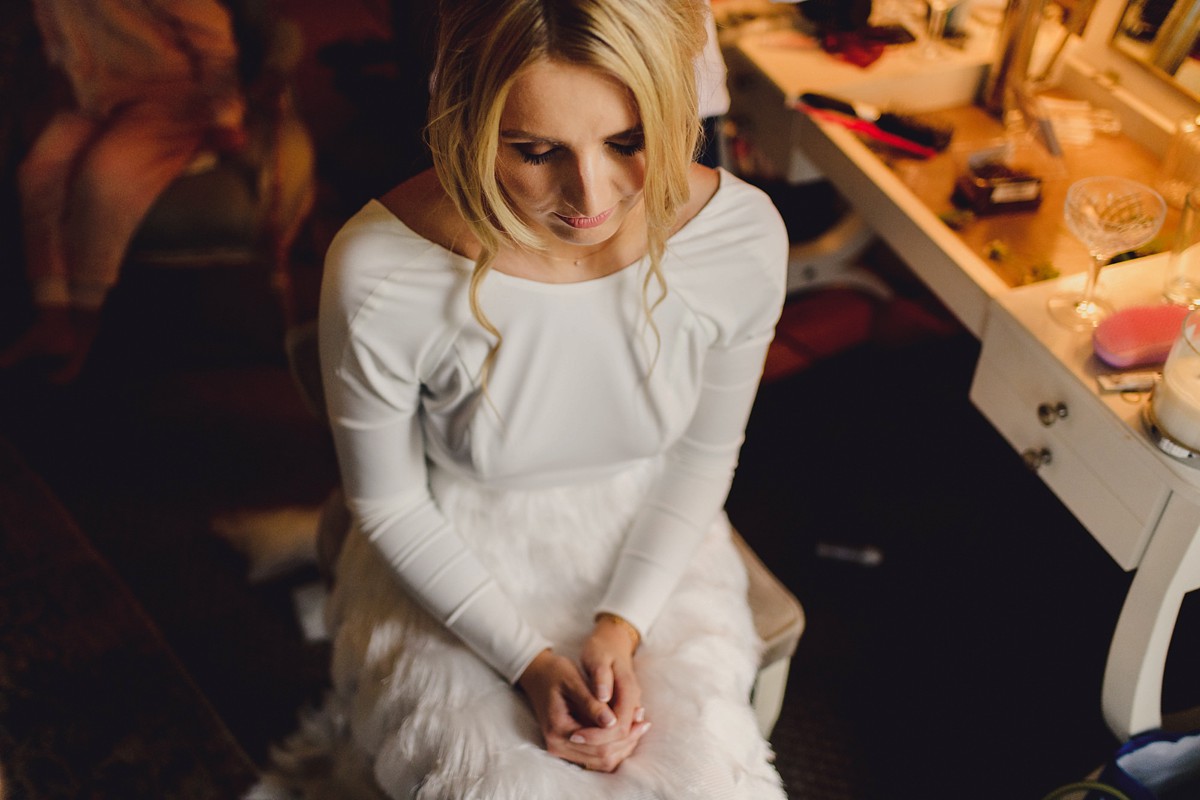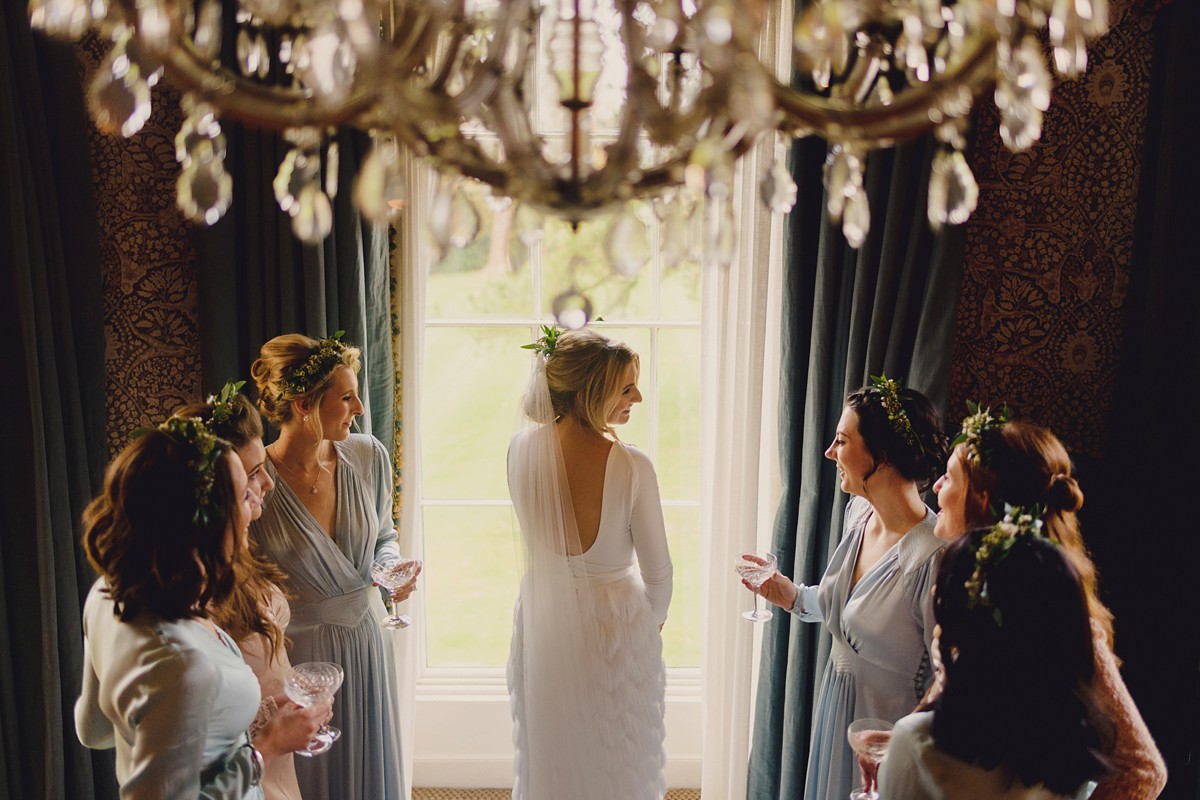 I adore these sweet, fun moments of the bride meeting here father on her wedding day. These are the photographs that you will treasure, dear brides.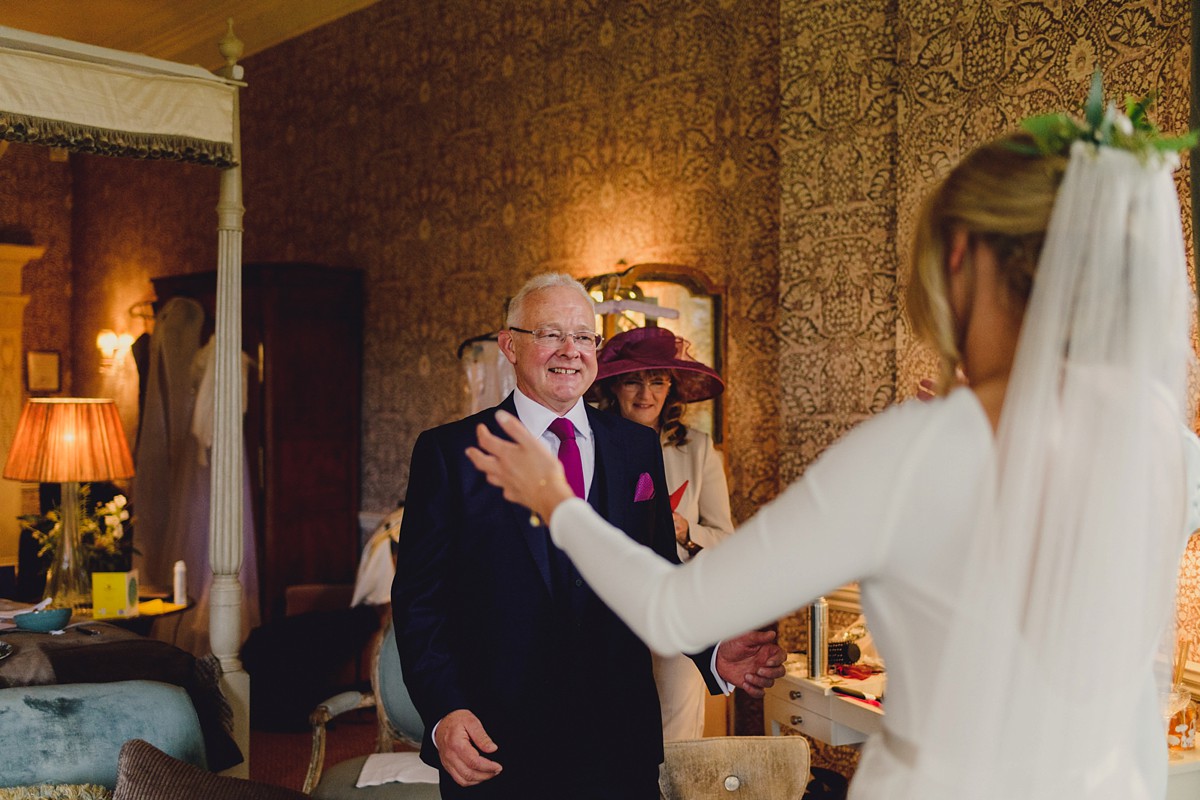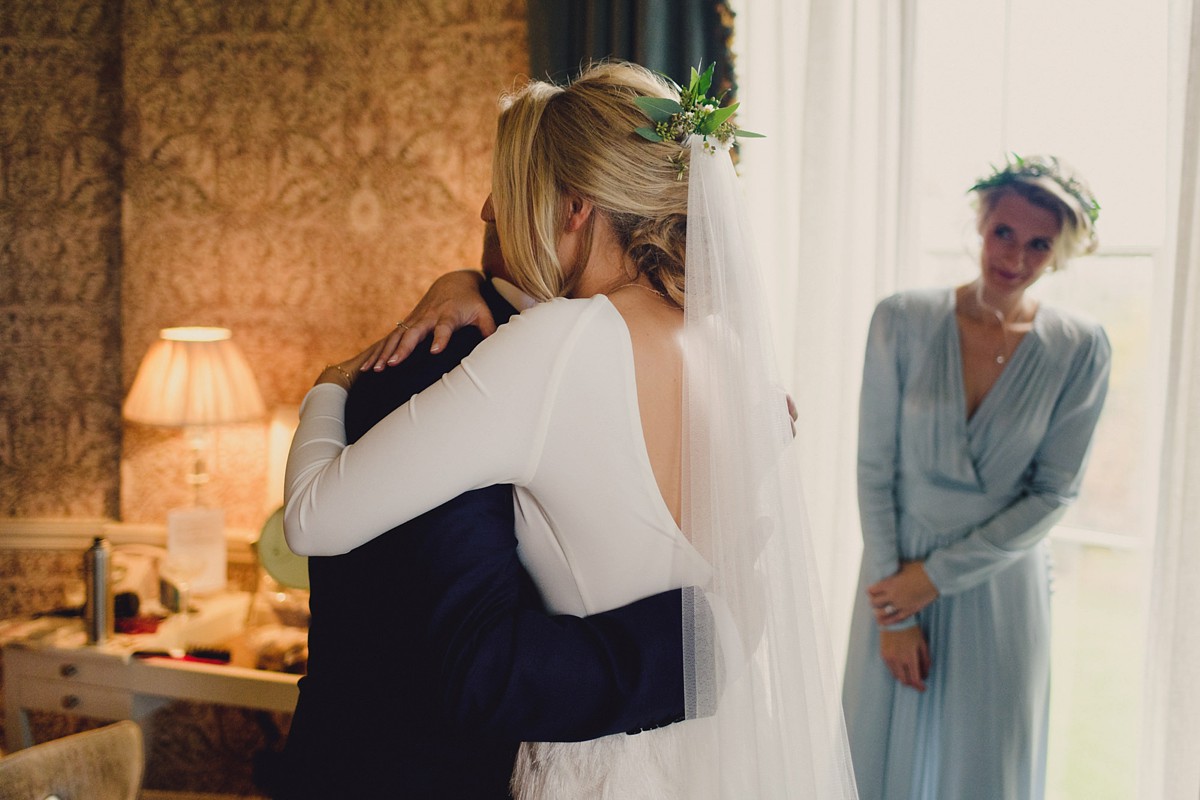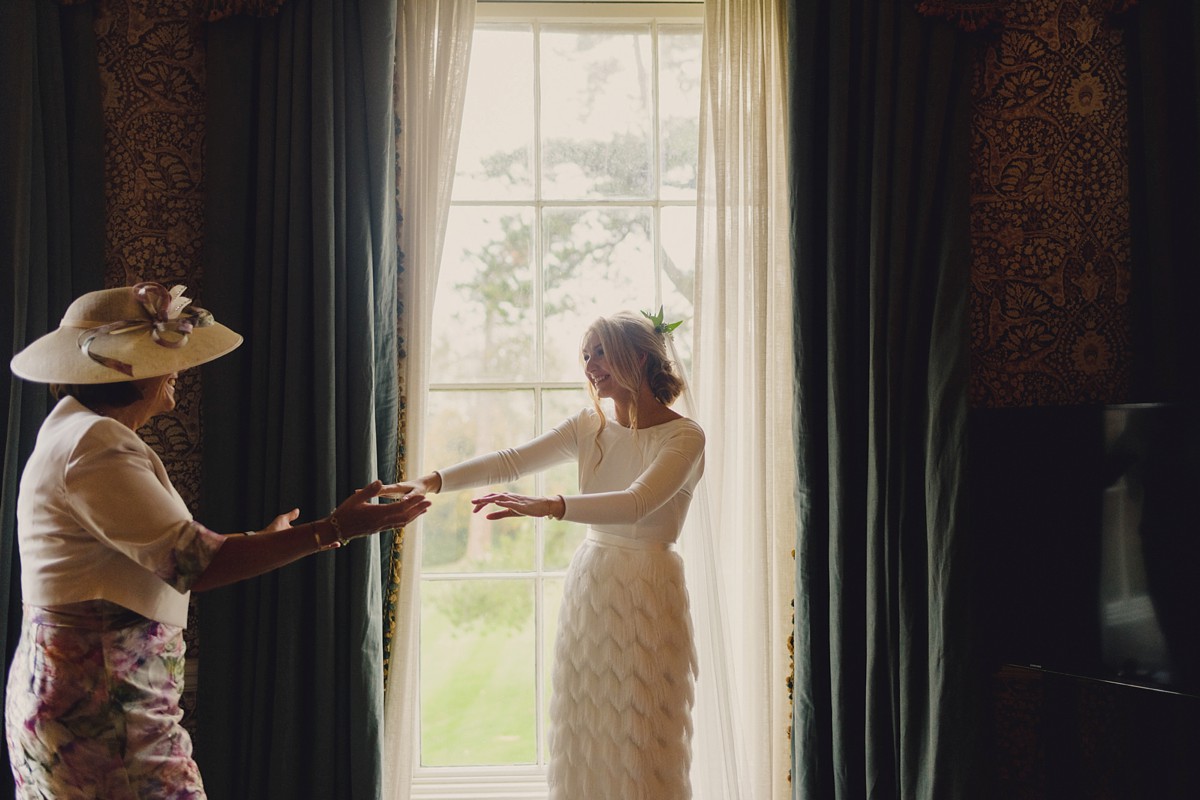 The sweet little flower girls wore dresses by Paisley of London via Roco. How gorgeous do they look?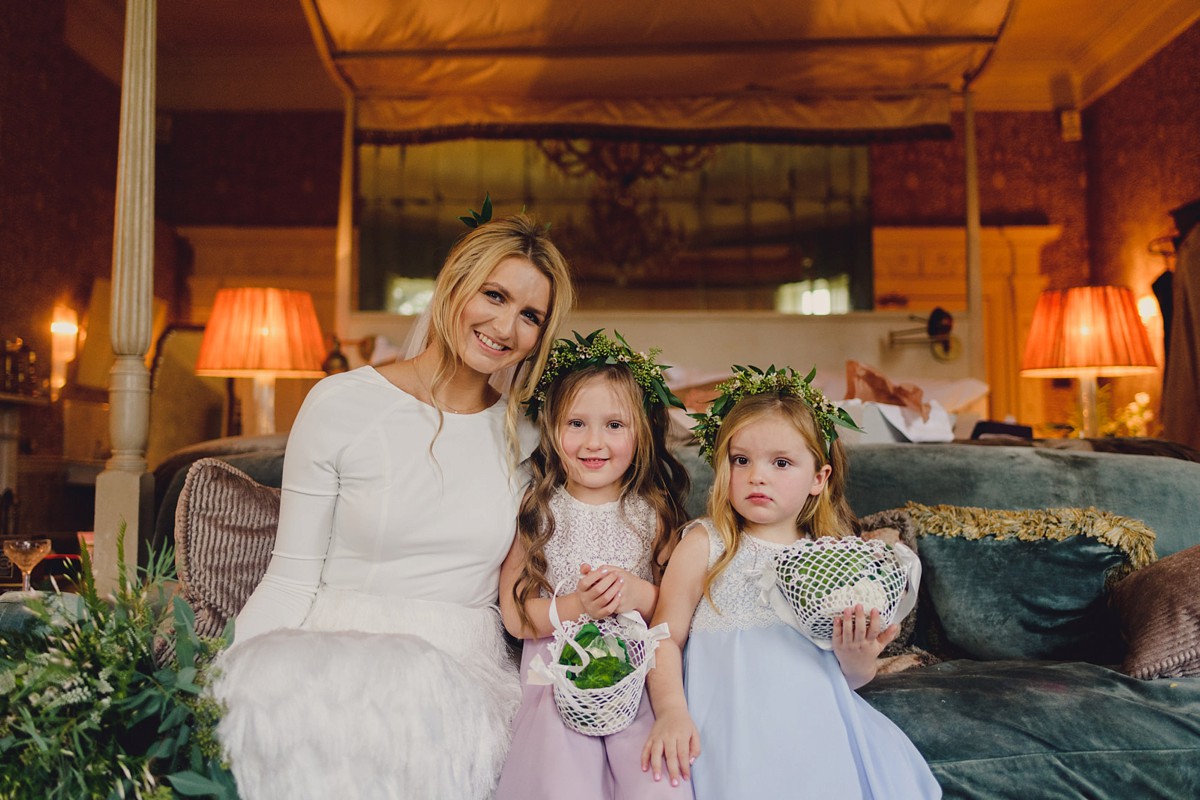 The groom cut a cool figure in his  John Lancaster suit…
"We had known each other for four years prior to getting together, as we both worked in property. We often had to deal with one another and therefore became friends before actually getting together. Charlie proposed on the evening of our first day in our first apartment together in Kings Cross."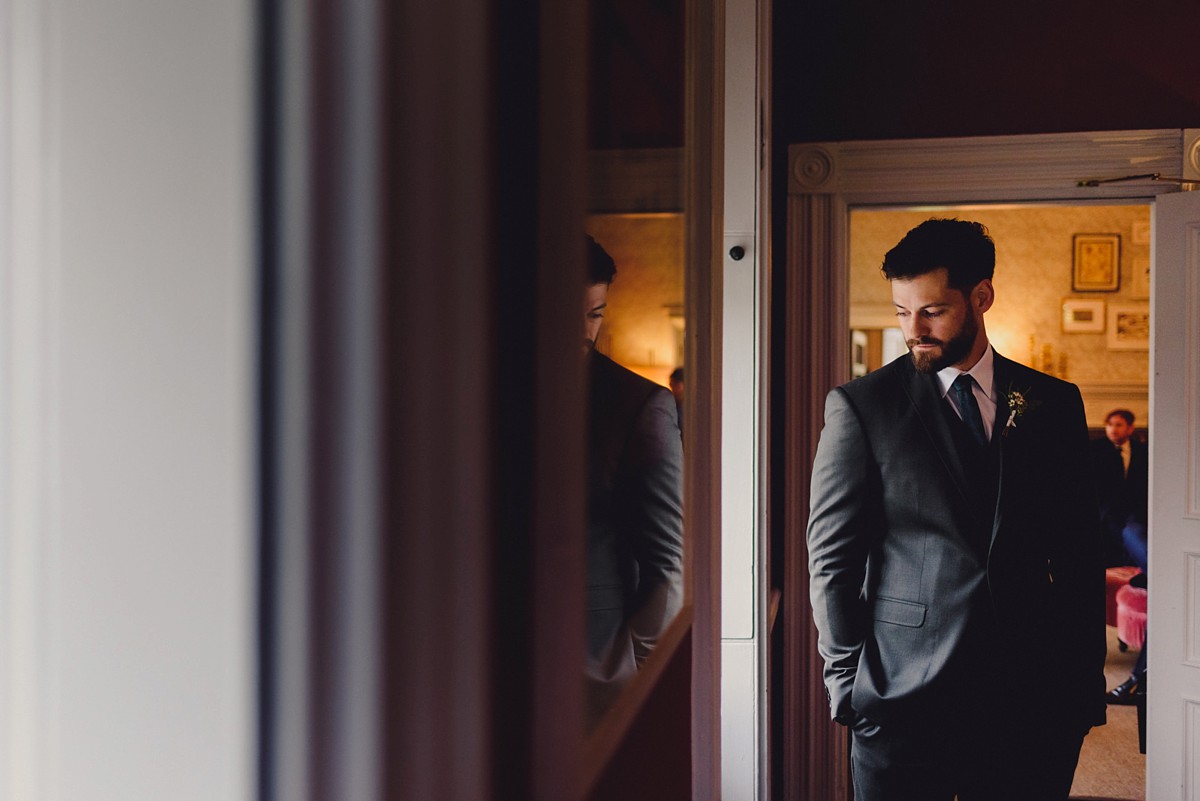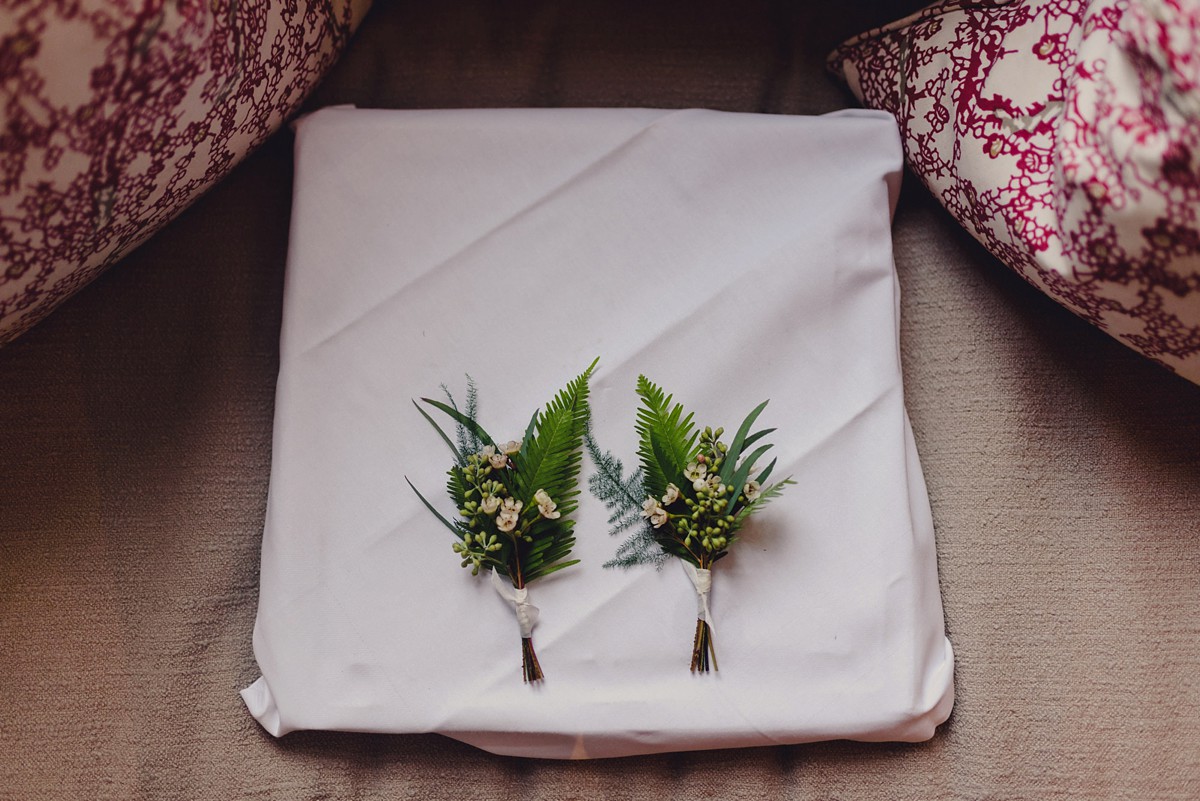 The best men wore blue suits from French Connection with green knitted ties.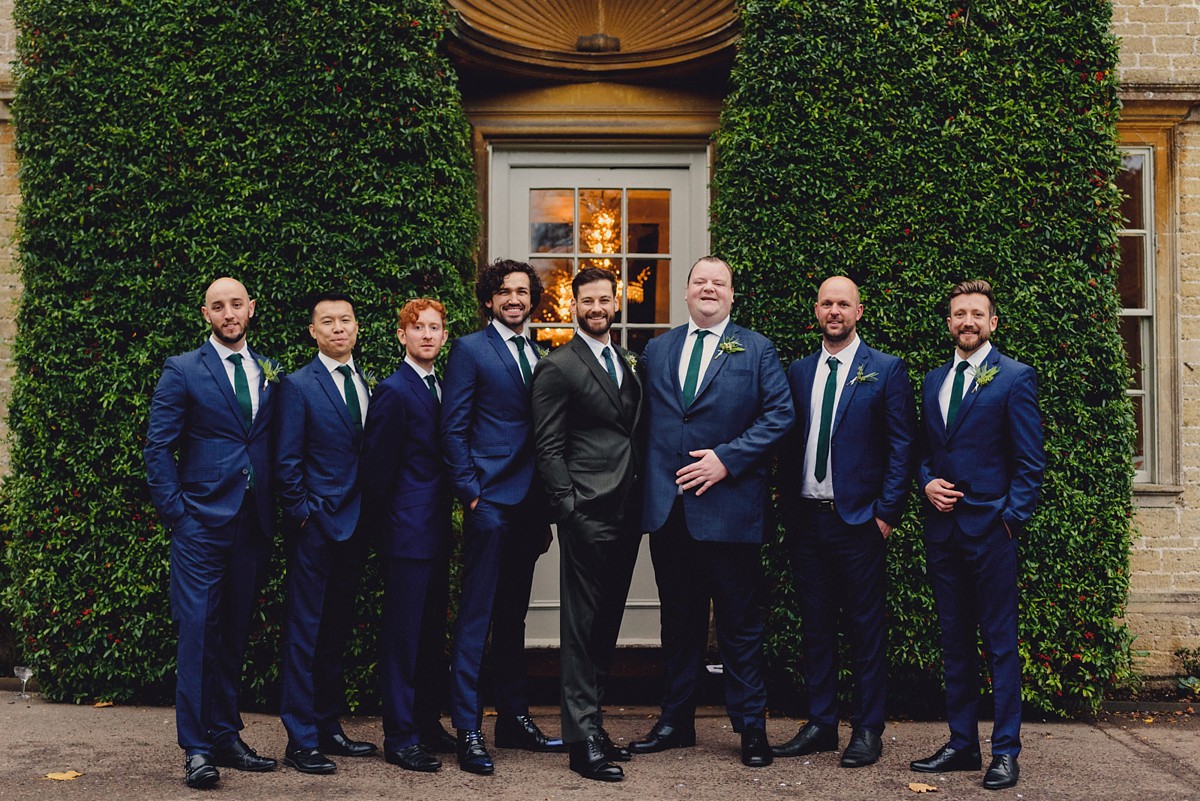 Babington House has its own on site chapel which is an absolute dream. You can read more about Babington House wedding venue via their brochure.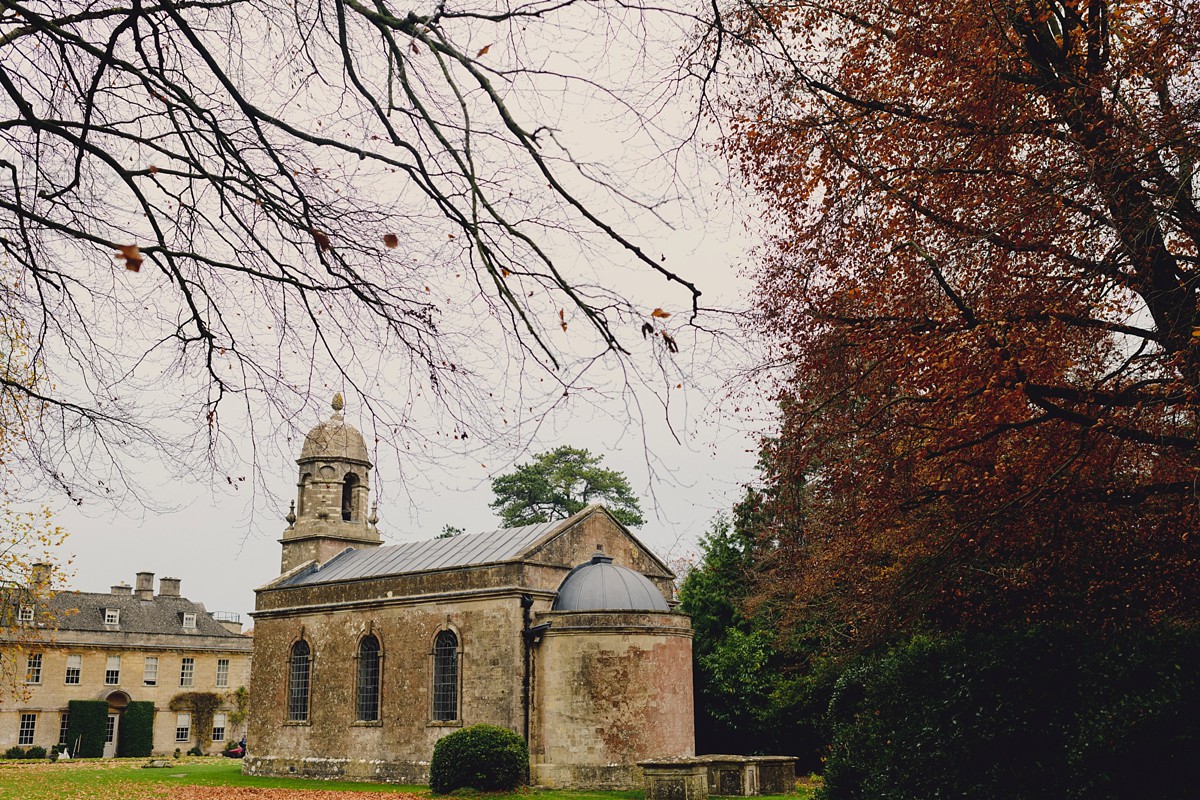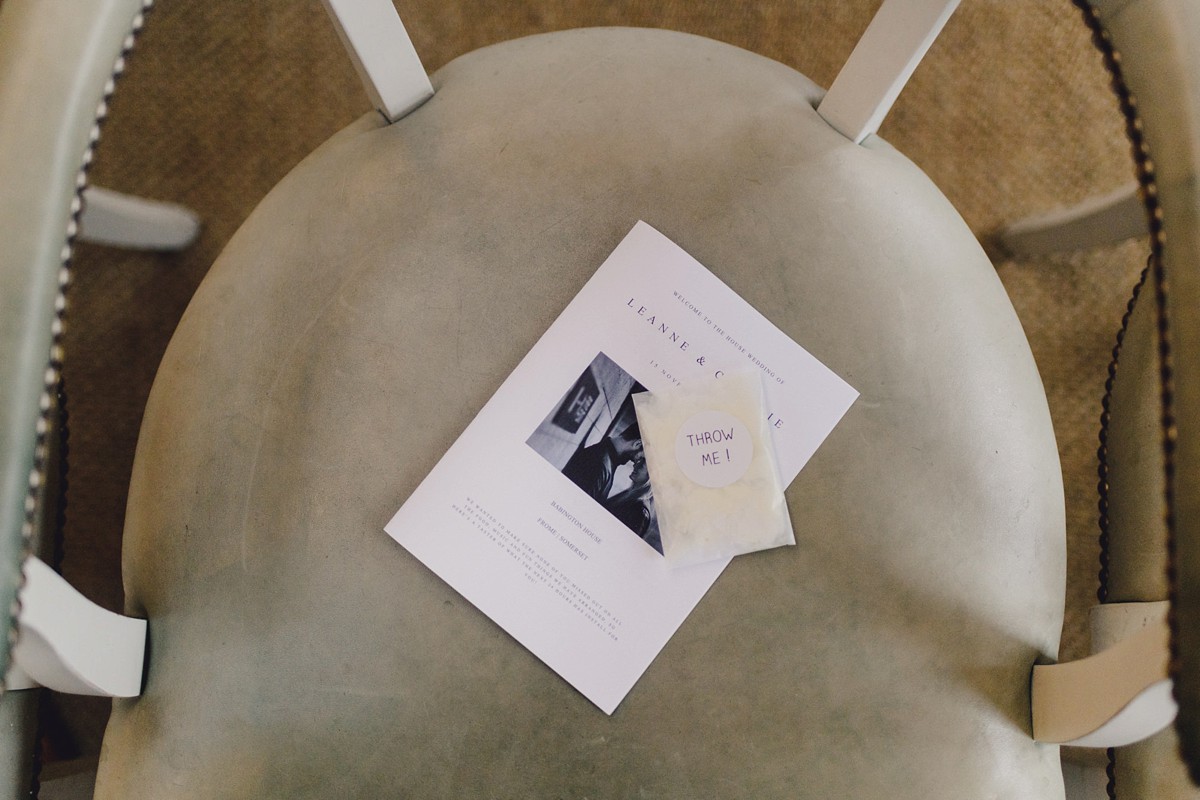 Leanne and Charlie chose to commission a piece of Art as a symbolic gift to one another to celebrate their love for each other. The piece was by the famous artist Ben Eine, who was asked to make this especially for their wedding.
Art means a lot to the couple – Charlie founded his love of art through his sister Louise, and throughout their time together Charlie and Leanne have spent time learning, enjoying and creating art together.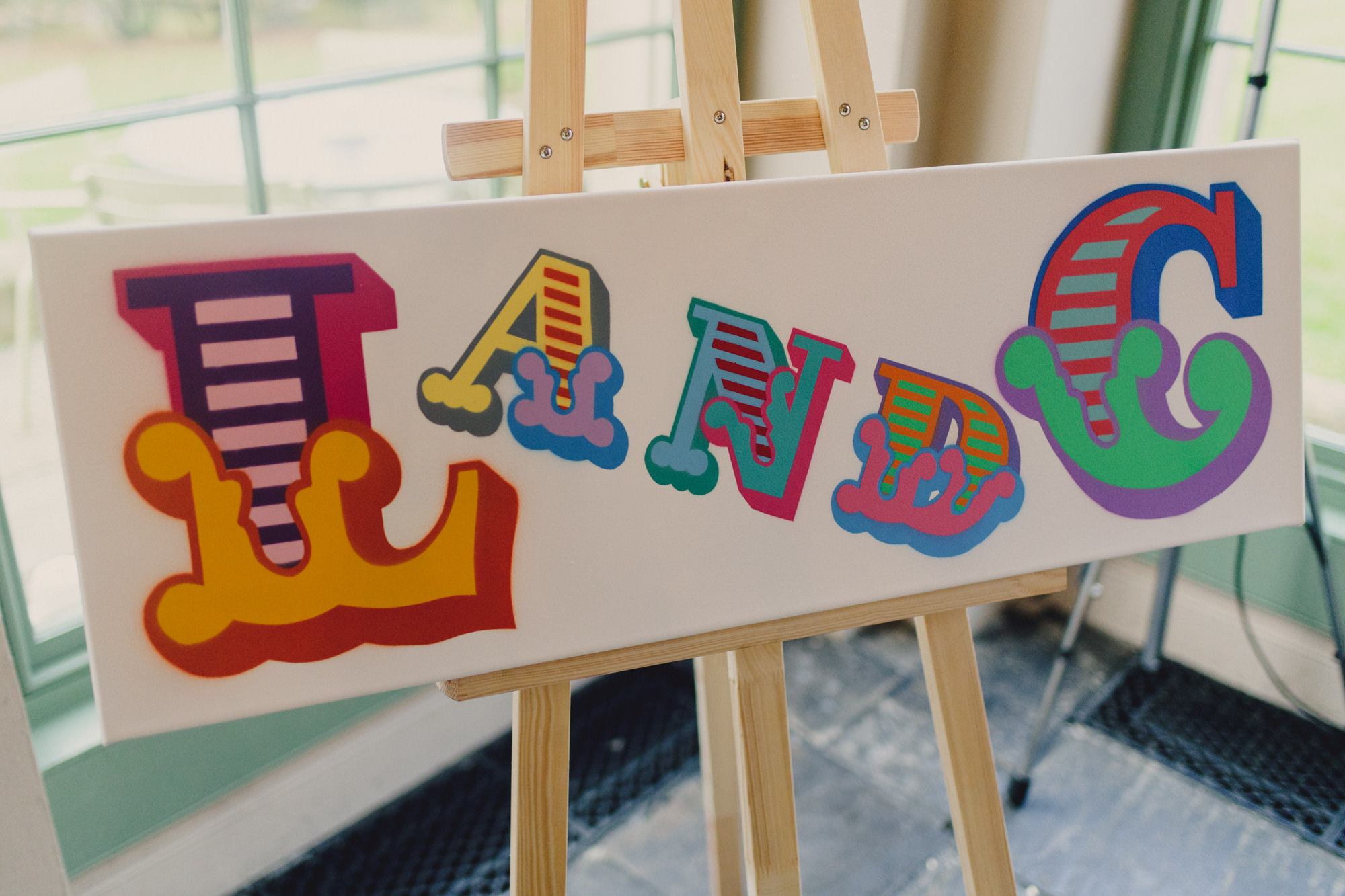 The couple had legally got married in a registry office in London a few weeks prior to their Babington House celebration.
The bride entered the ceremony with her father to the sound of Des'ree's 'Kissing You', sung by the bride's sister.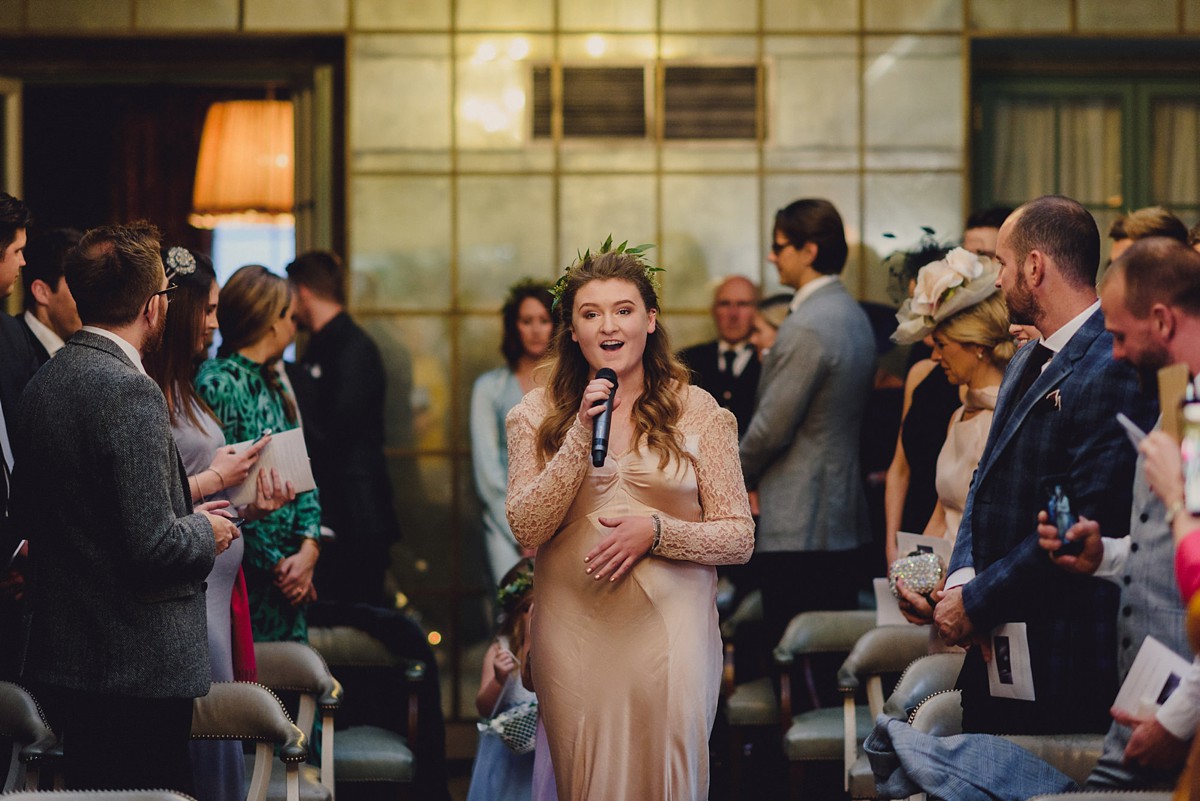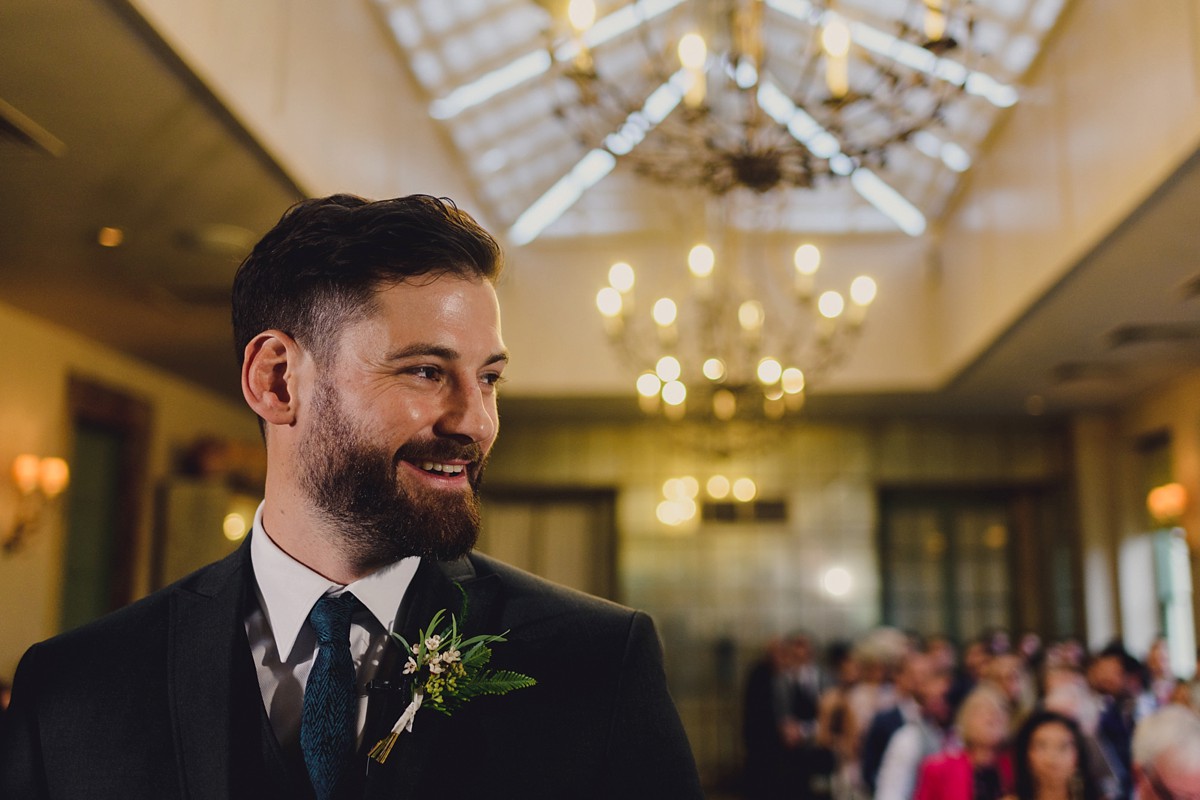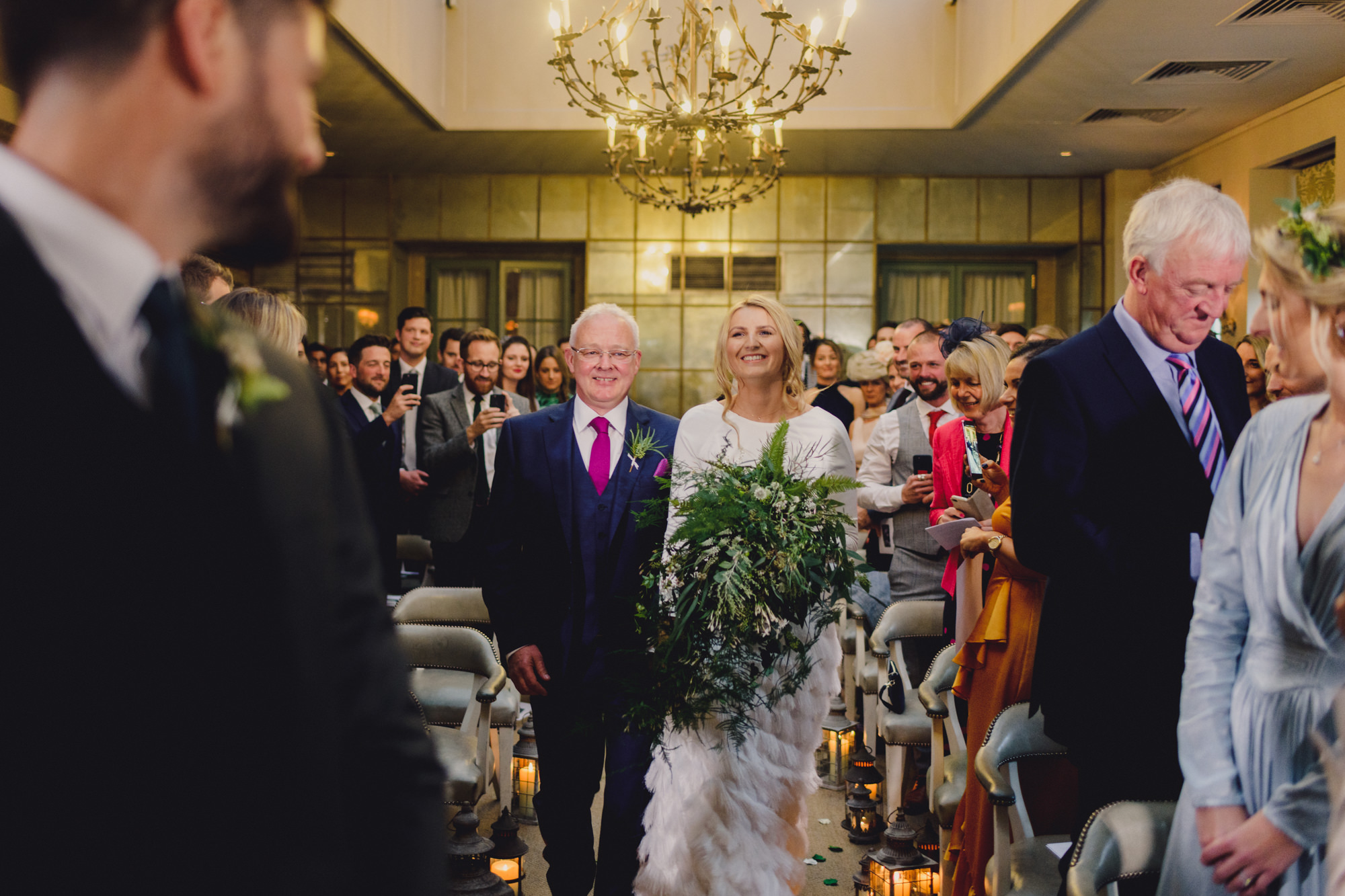 The couple's ceremony readings included the lyrics to 'Lucky Star' by Madonna – I could not love this more! You will find this and other beautiful reading suggestions in our wedding reading resource.
"We wrote our own vows, taking inspiration from other weddings we had attended, and endless hours of researching online. The ceremony lasted 25 minutes in all."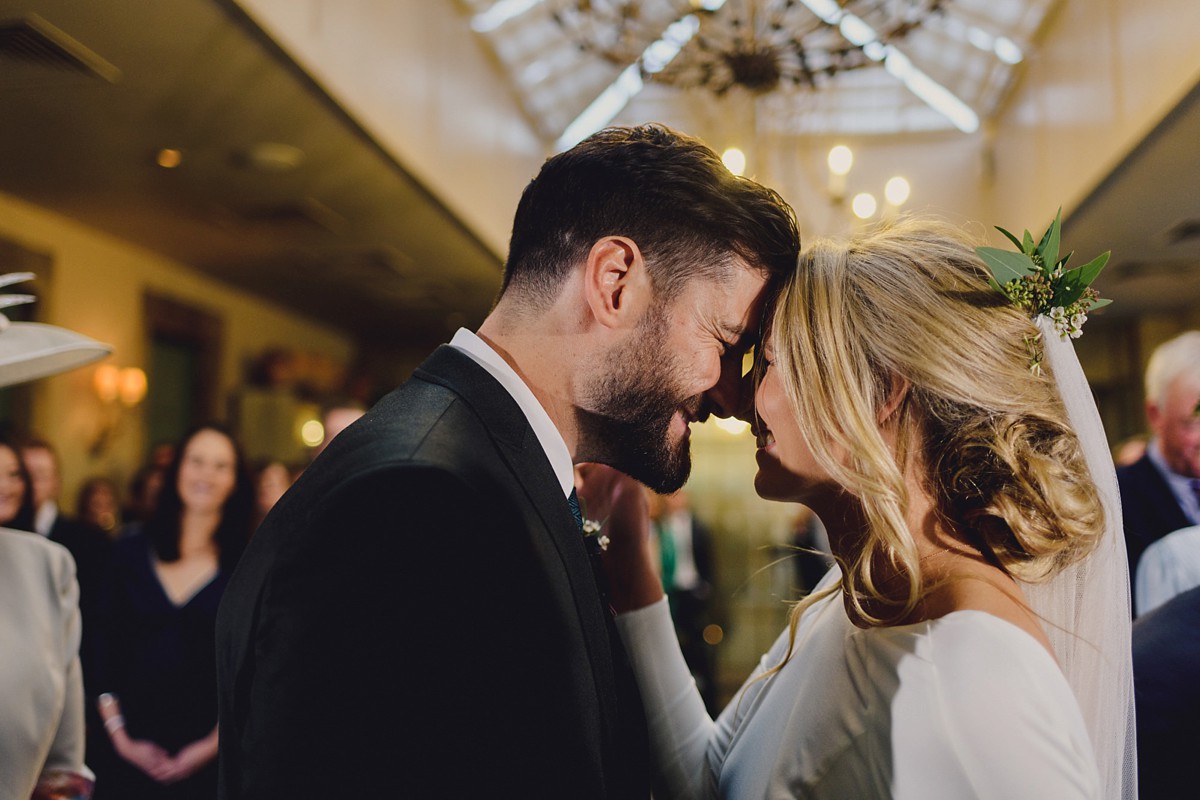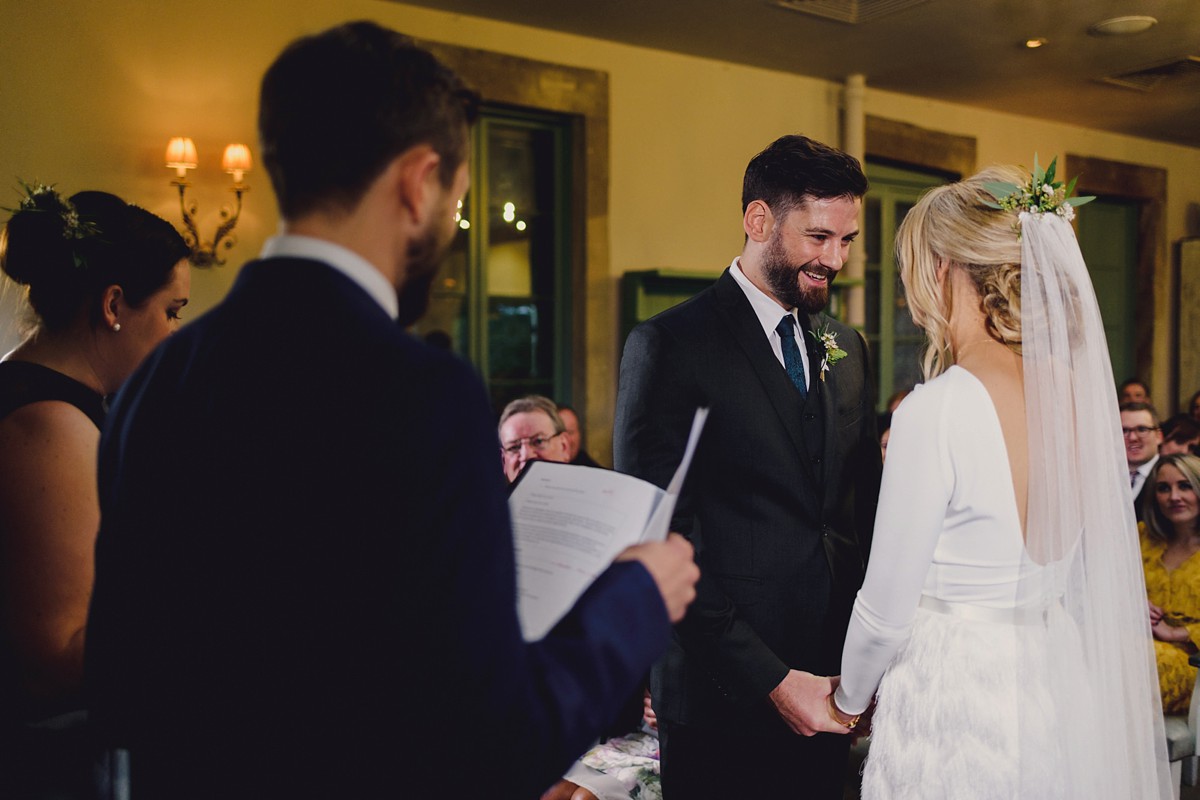 The couple exchanged rings from De Beers….
"Charlie felt De Beers had the best heritage and service, we also then went back to get our wedding bands from them."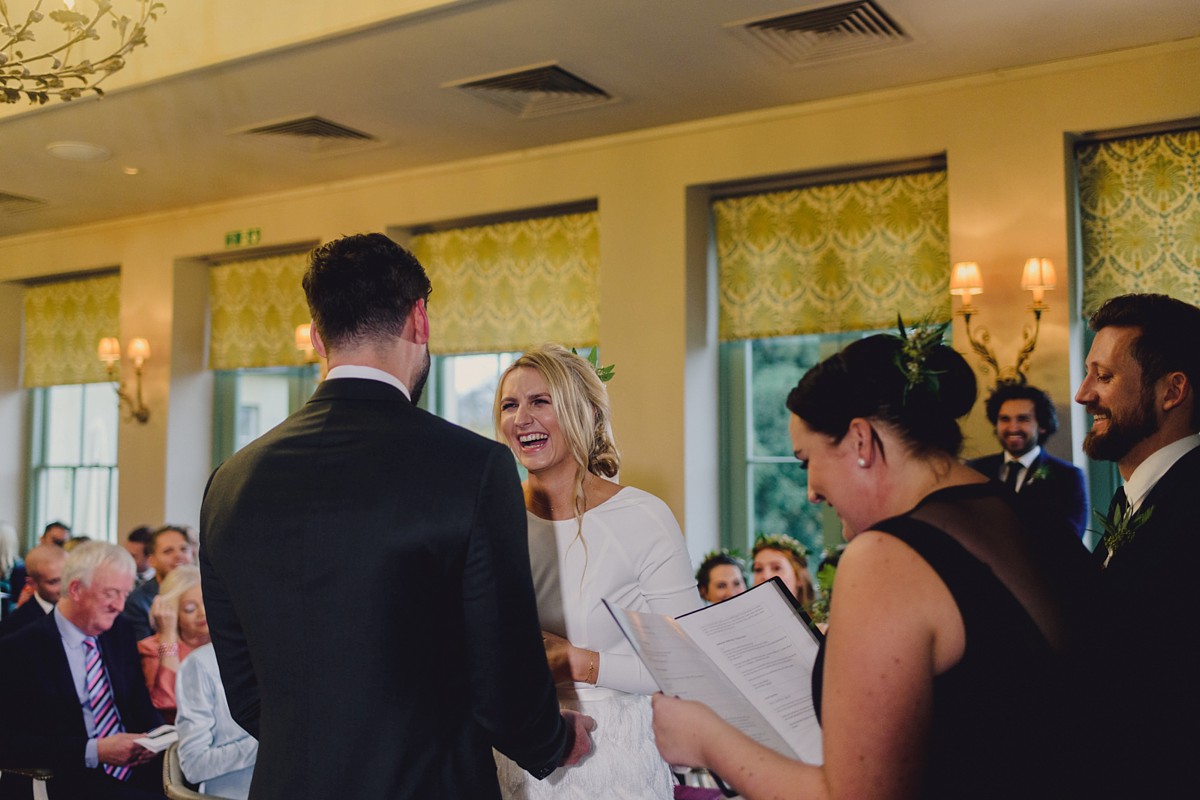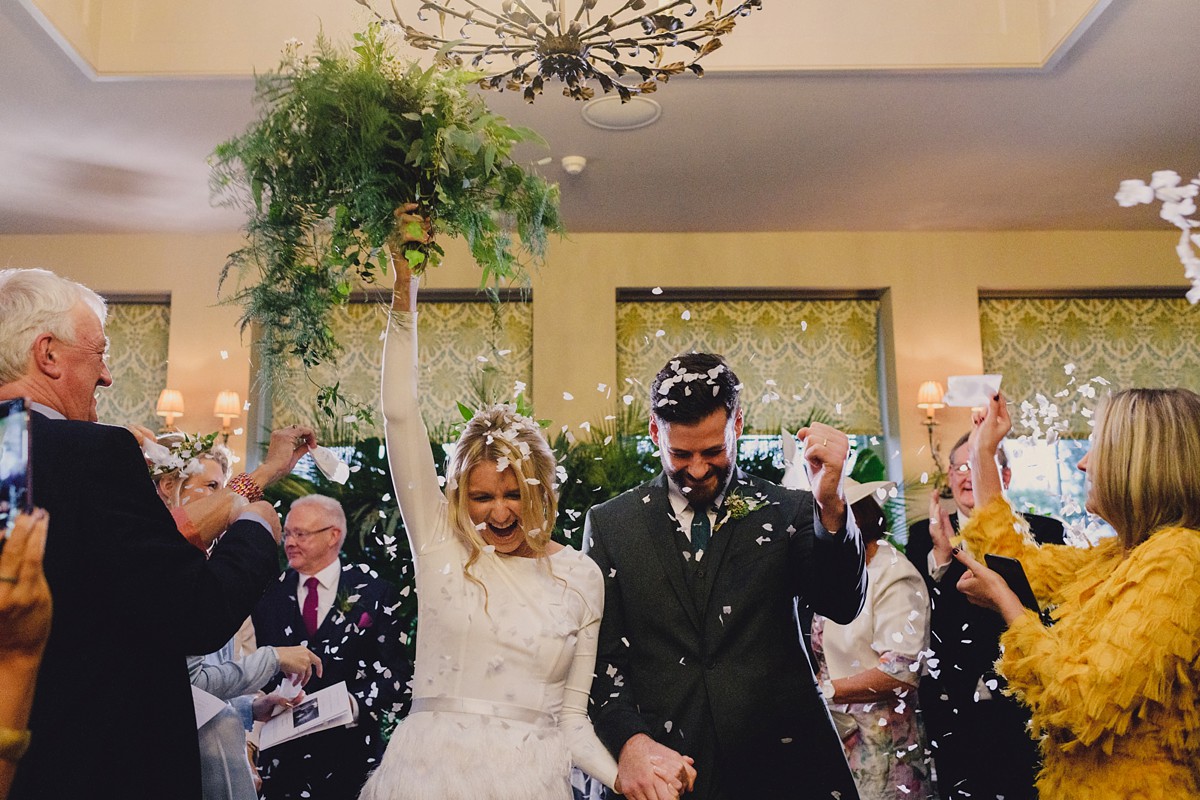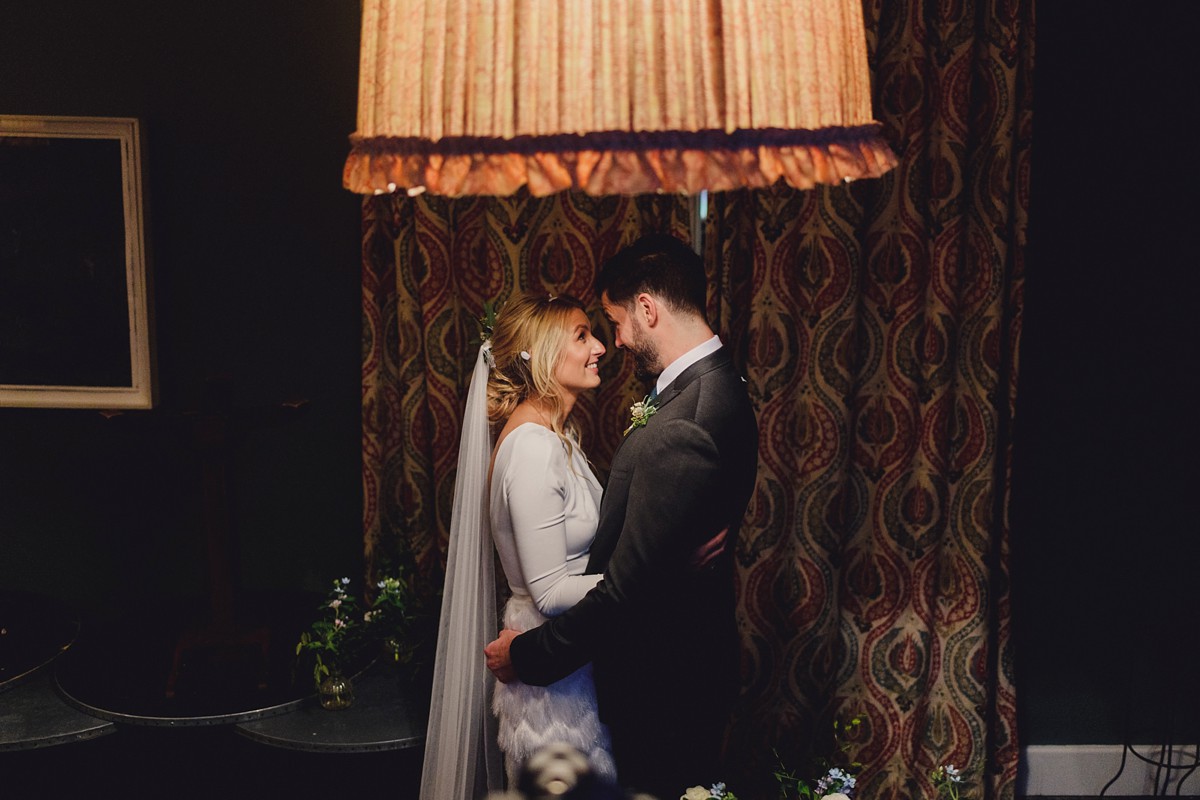 The bridesmaids looked utterly gorgeous in their Ghost London dresses and fresh flowers and foliage in their hair by Flowers by Passion.
"All bridesmaids wore their own shoes but were asked to go 'extra'. This included shoes by Jimmy Choos, Gucci, Gianvito Rossi, Valentino and Stuart Weizmann."
"I wanted to keep accessories to a minimum and those that wanted to wear them could wear what they wanted. I really wanted each bridesmaids personality to shine through on the day."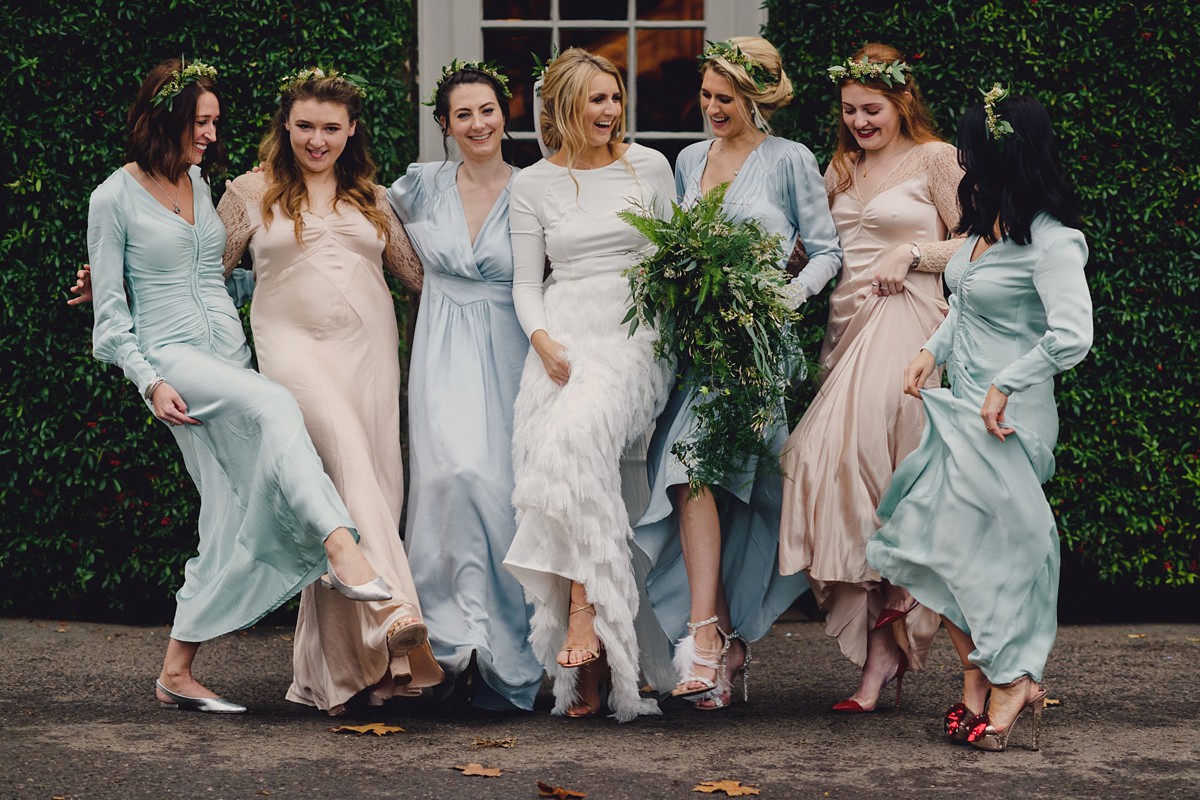 London wedding photographer and film makers, MIKI Photo + Film Studio, documented this beautiful day…
"We met Micki and Ash at our of our friends weddings the year before and totally fell in love with their work."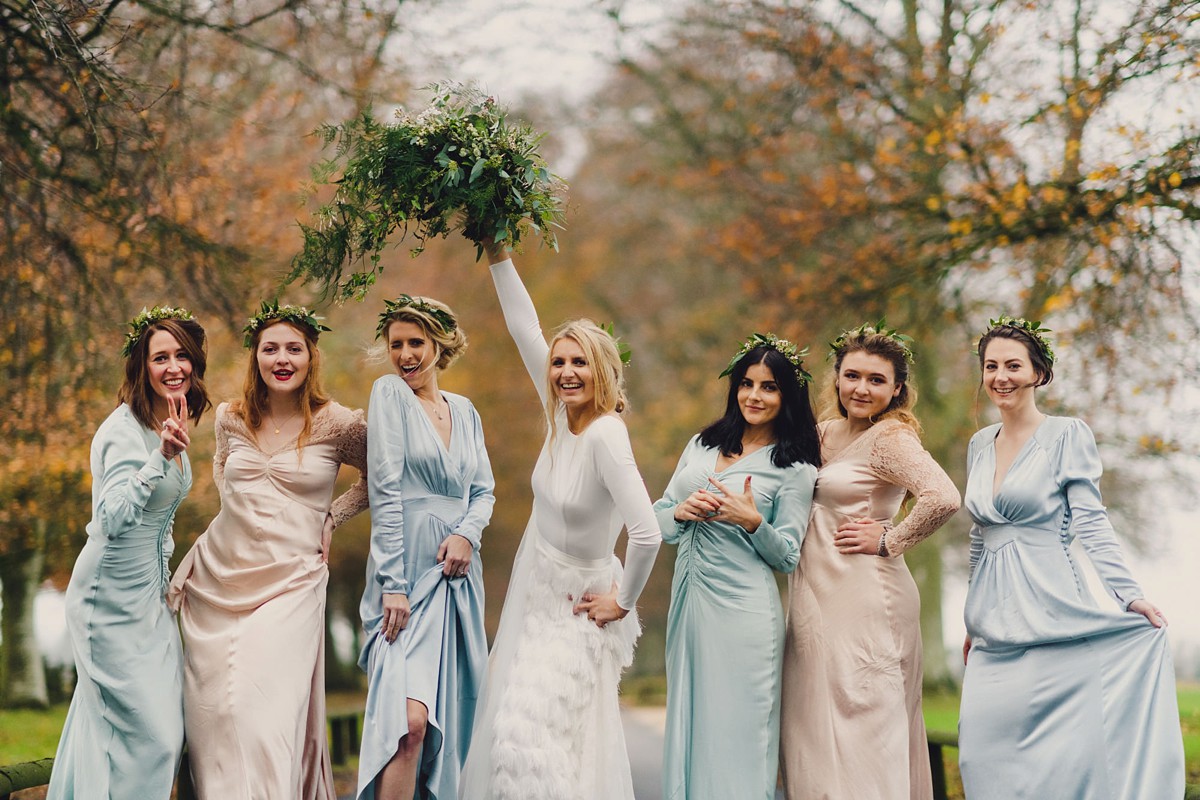 "It was so different, quirky and captured the essence of the day. We were pretty set of what we wanted for our big day and knew they could deliver."
"We genuinely don't think the day would be the same without them, they felt like friends and we will treasure those pictures for life. The video is incredible, the attention to detail on the editing and the content is super professional."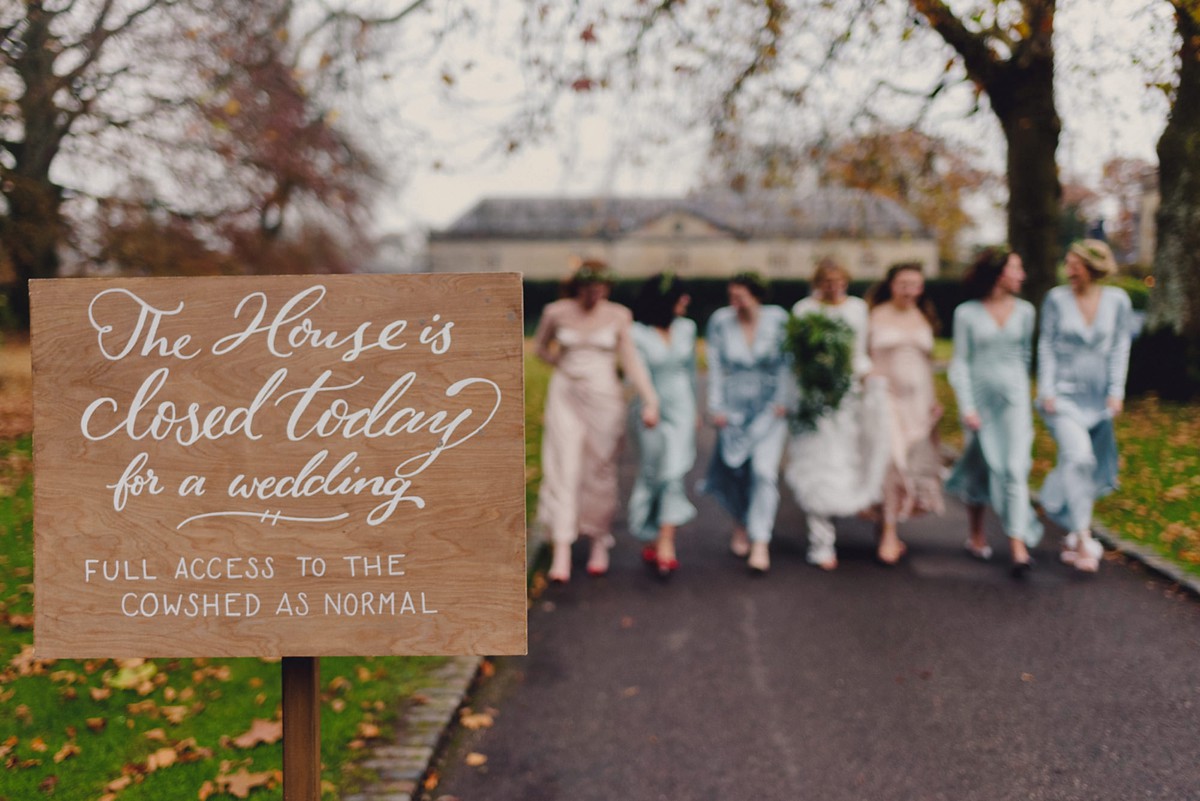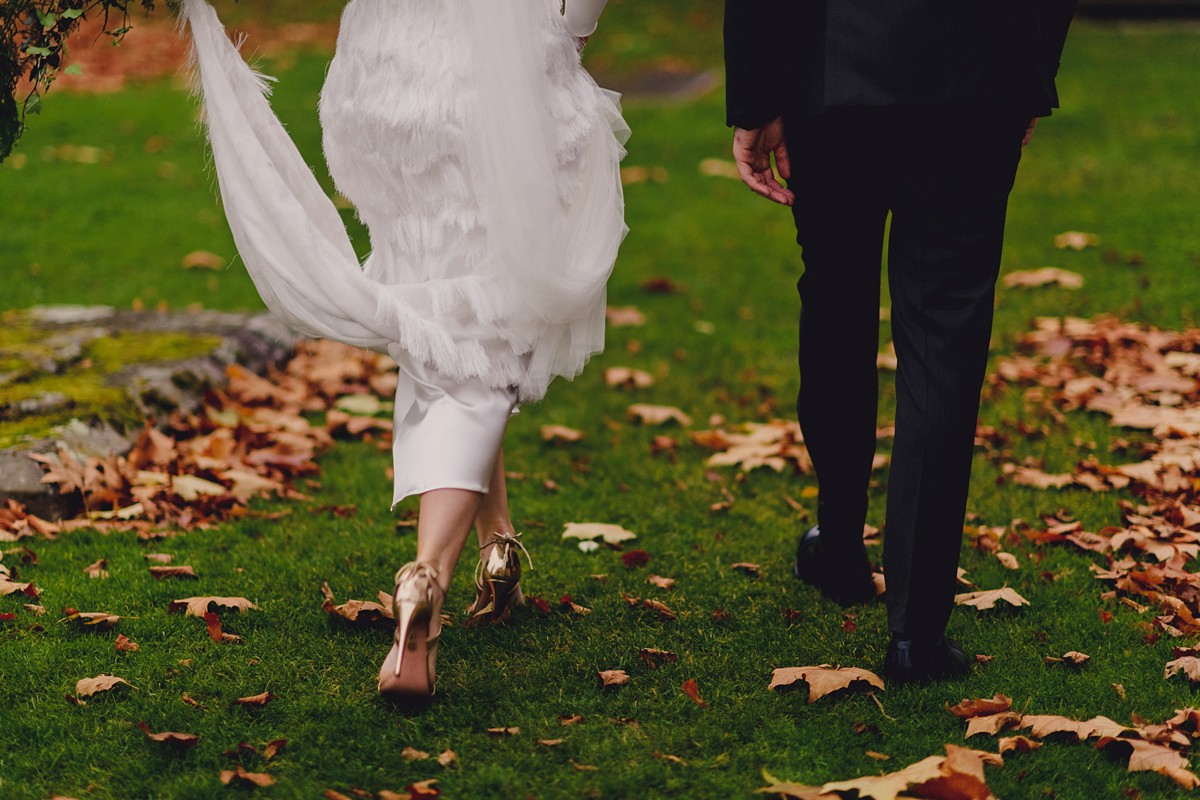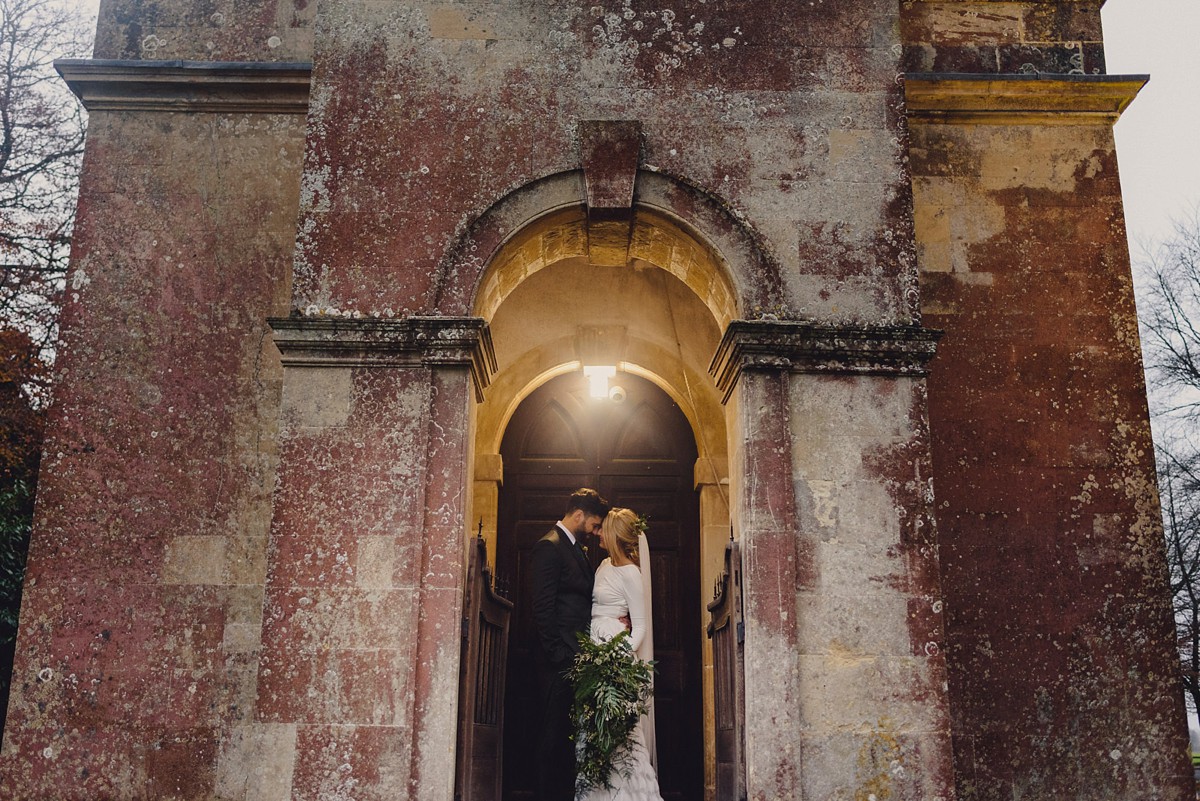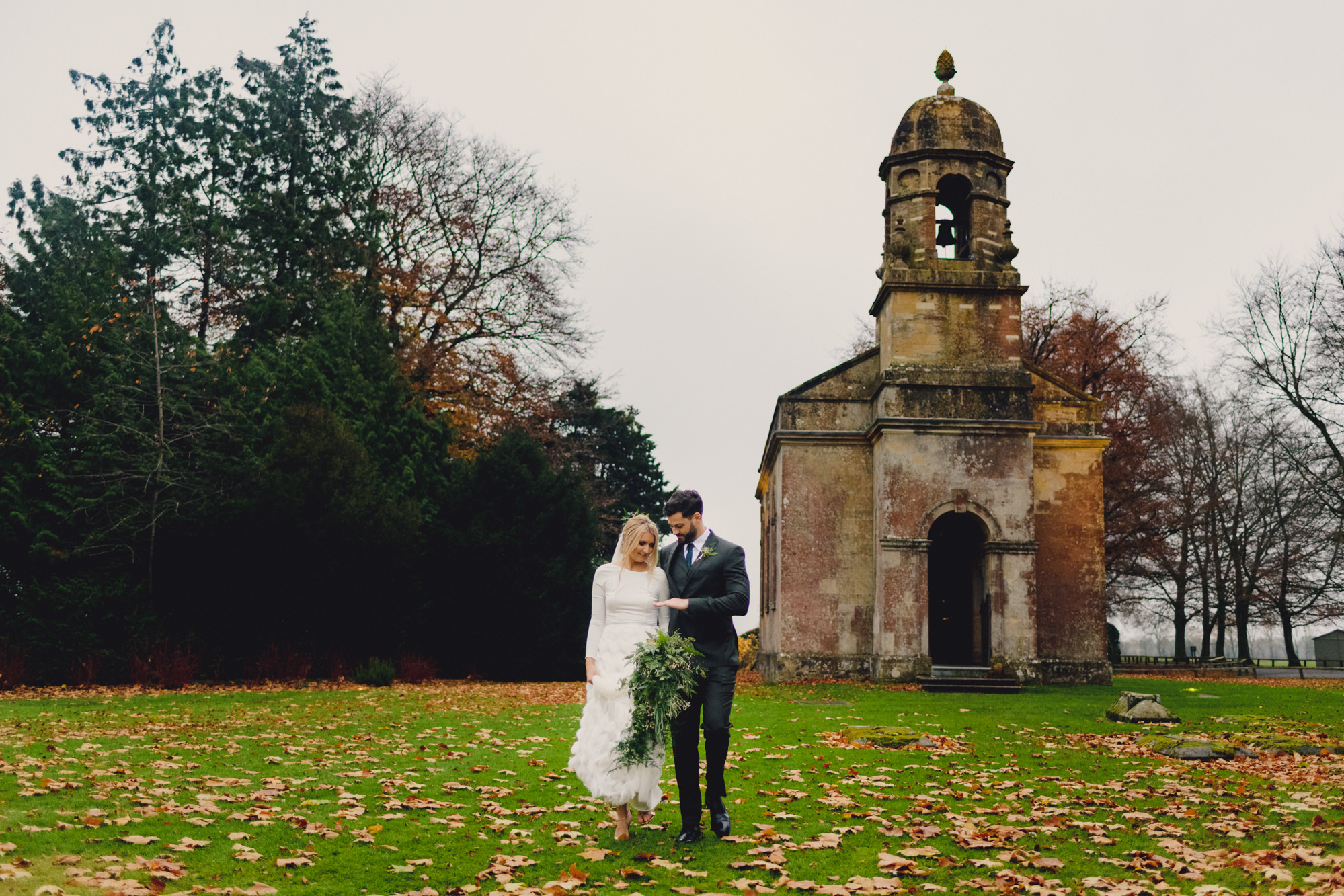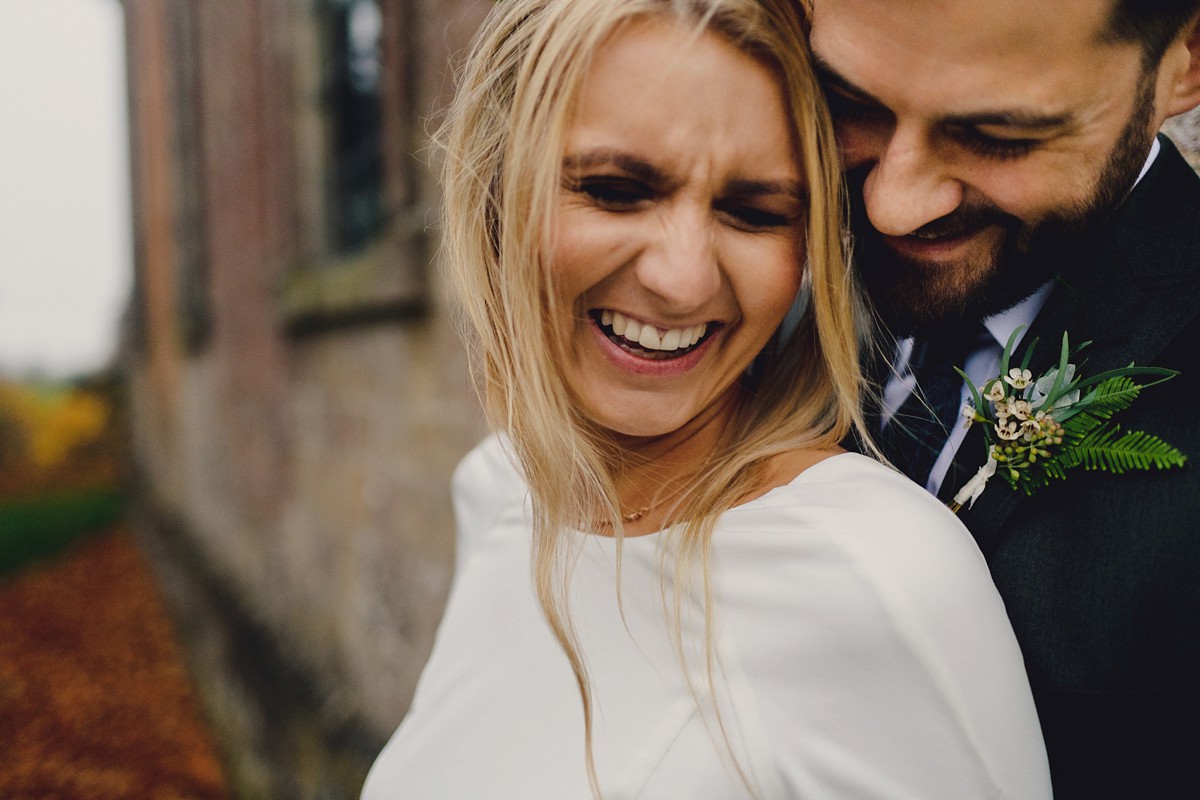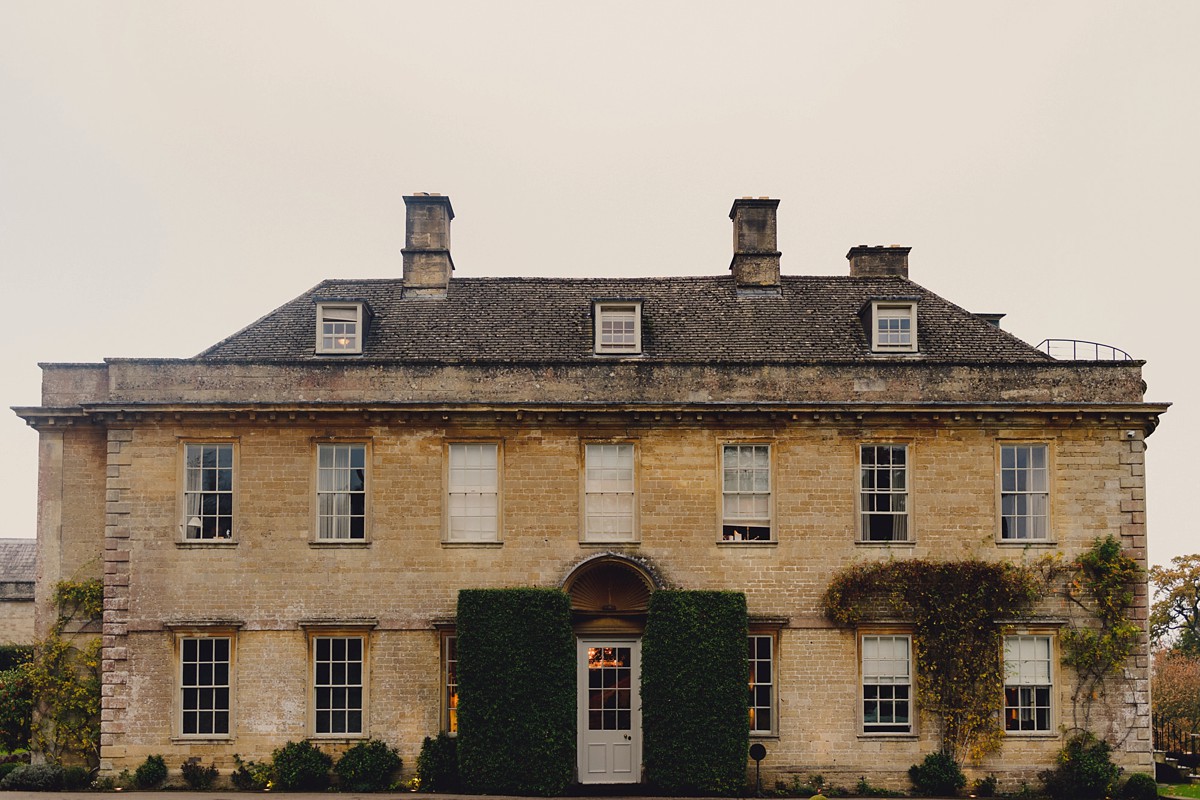 The couple walked into the wedding breakfast to the song 'Too Young to Die' (Felkon Remix) by Jamiroquai.
"The song lasted 6 minutes long and we all partied for the whole time, everyone was on their chairs, clapping and it was such a happy moment for both of us."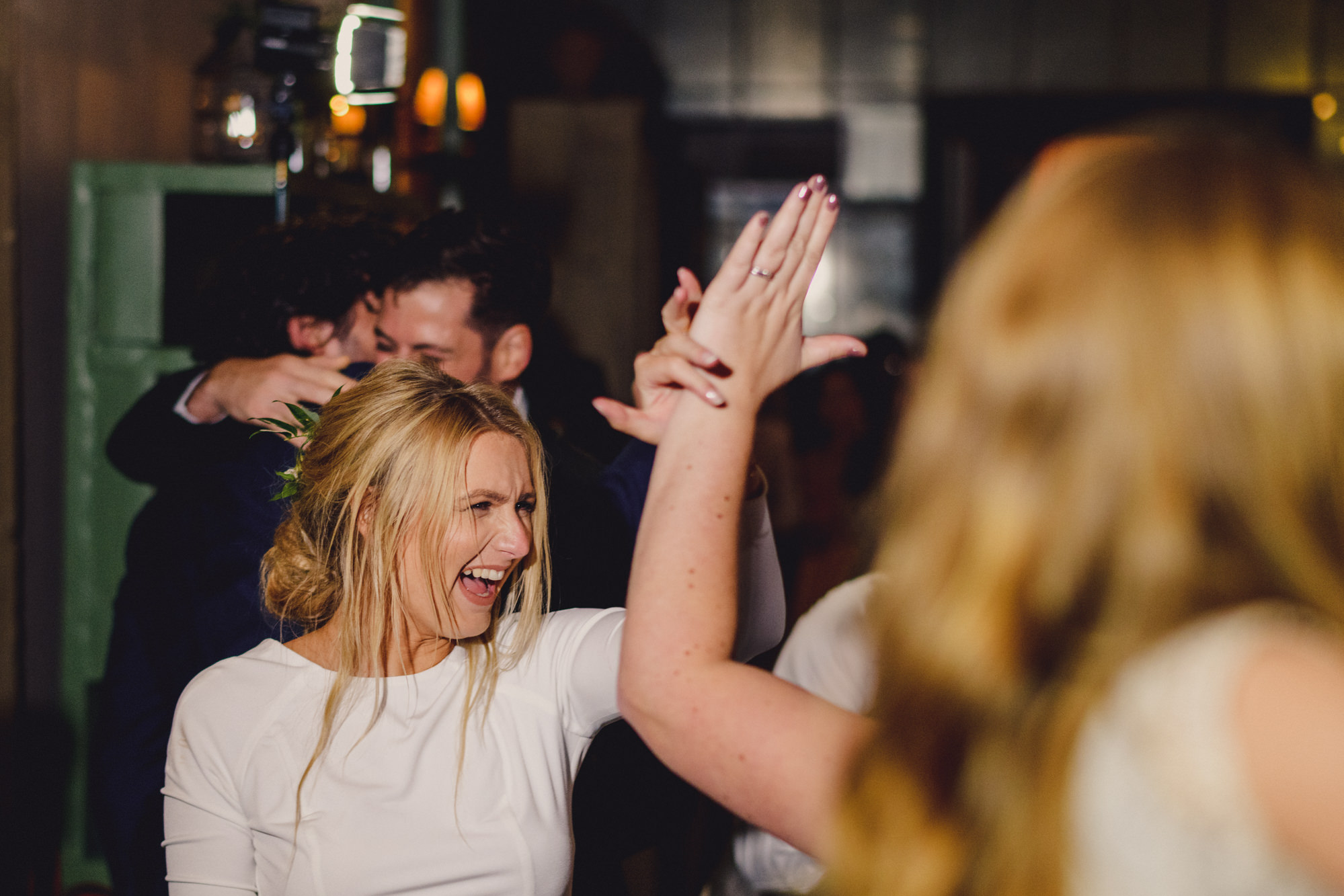 "Babington House recommended we use Flowers by Passion, and as they had worked with the venue lots of times we felt comfortable they would be able to achieve what we wanted."
"My bouquet was utterly divine and was a floor length!"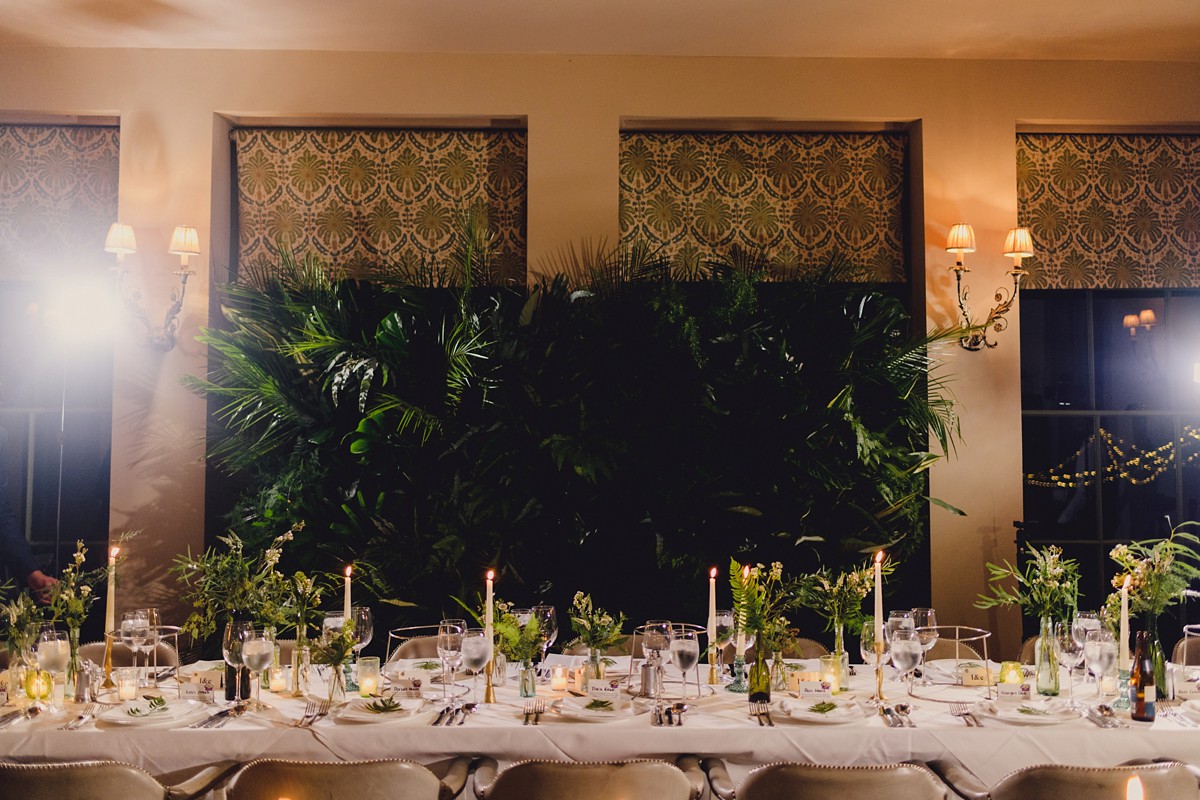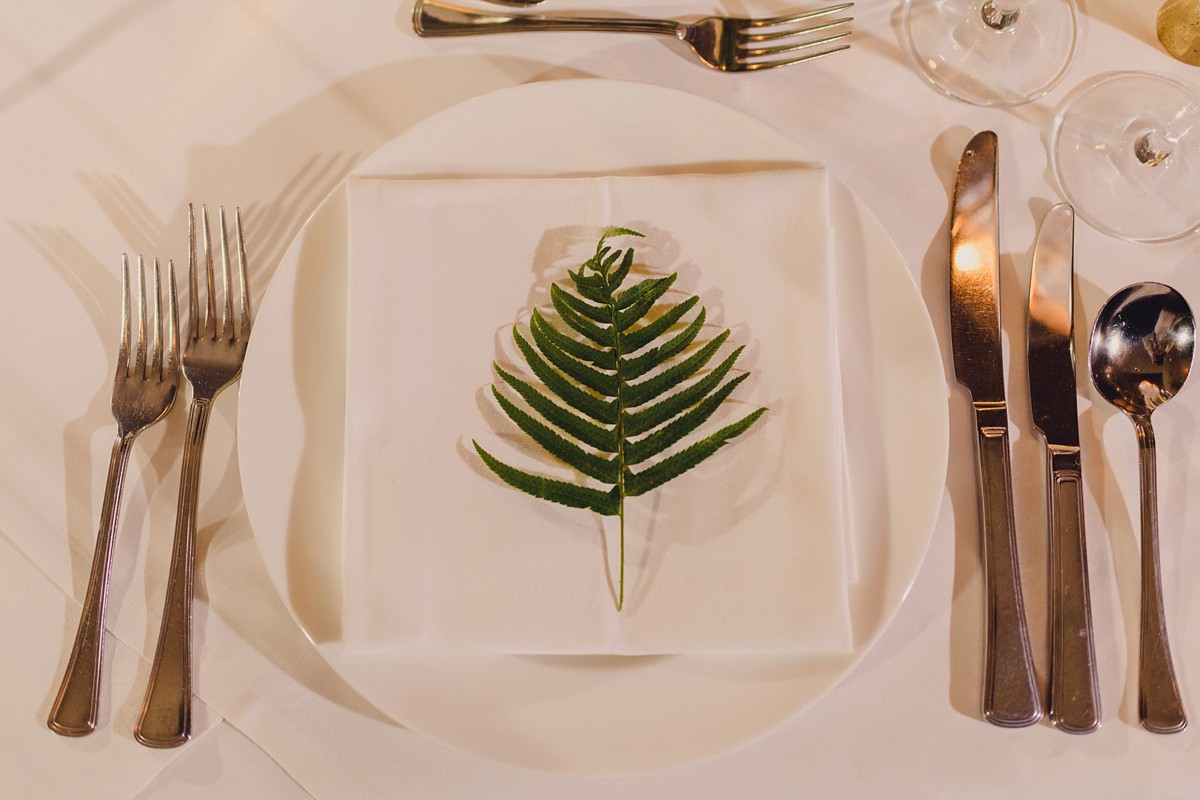 "We didn't want masses of flowers but wanted to go for a more relaxed foliage look, they also created a 2m x 2m bespoke screen for the ceremony which included phoenix palms, leatherleaf, asparagus fern and fan shaped palm leaves, this was then placed behind the bride and groom during the wedding breakfast."
"We didn't do favours, as we donated money instead to the Asthma Society in memory of the grooms sister, Louise. Everyone was provided with an asthma society badge on their name places."
"We used the names and logos of our favourite restaurants for each table."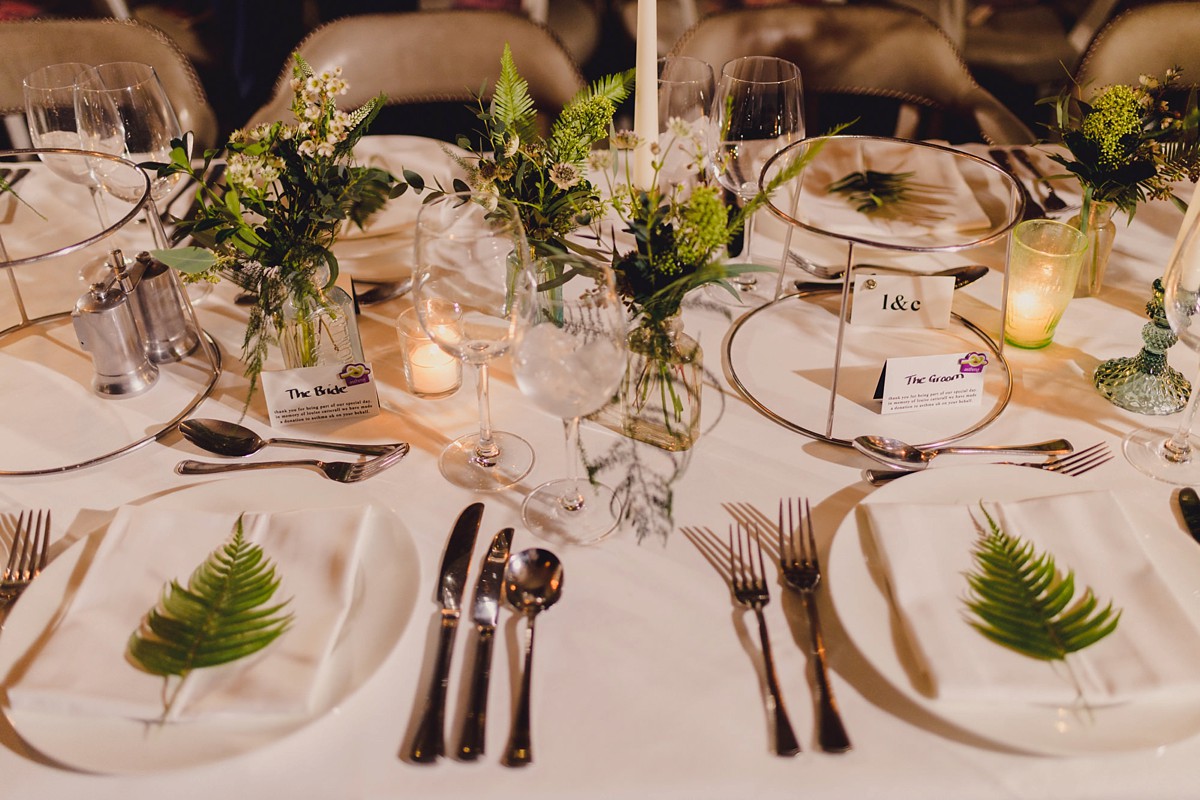 "Babington House provided the food, it was a relaxed sharing menu for start, main and dessert. For the midnight snacks we chose Honest Burger to come and set up their food truck outside the venue. Honest Burgers are a client of Charlie's, so again a personal touch."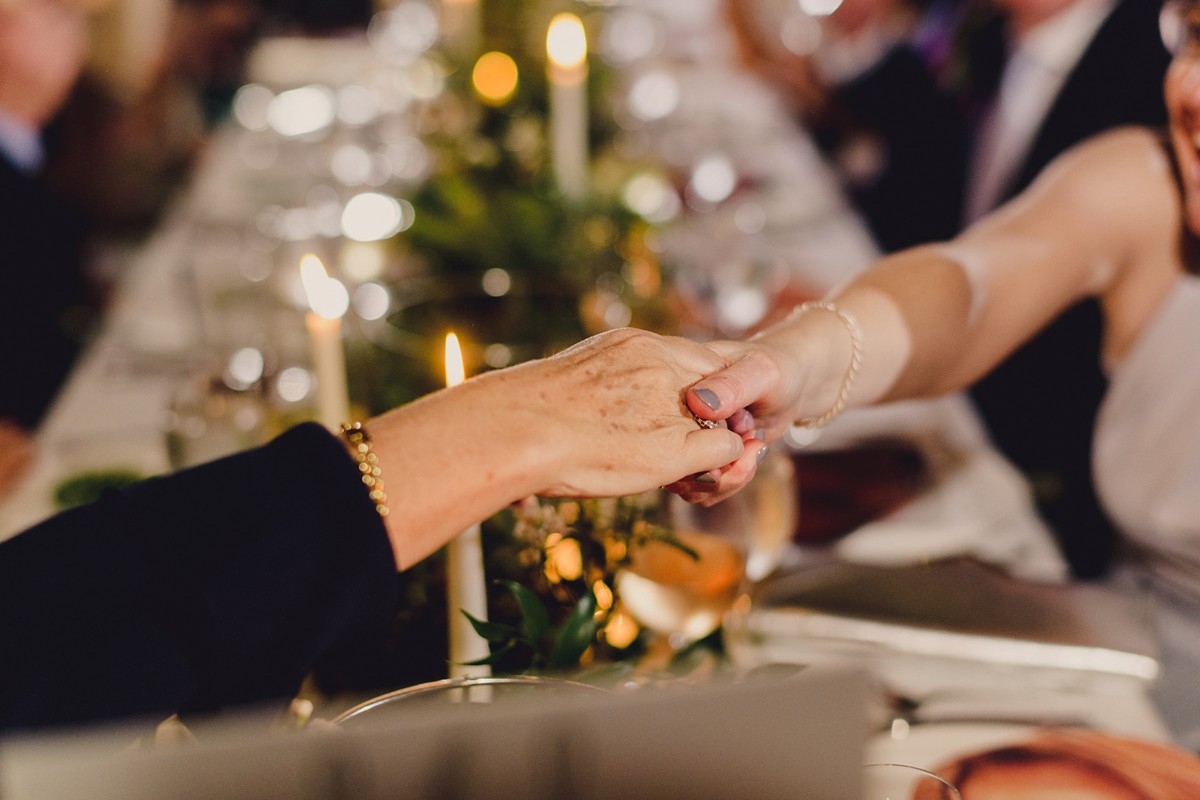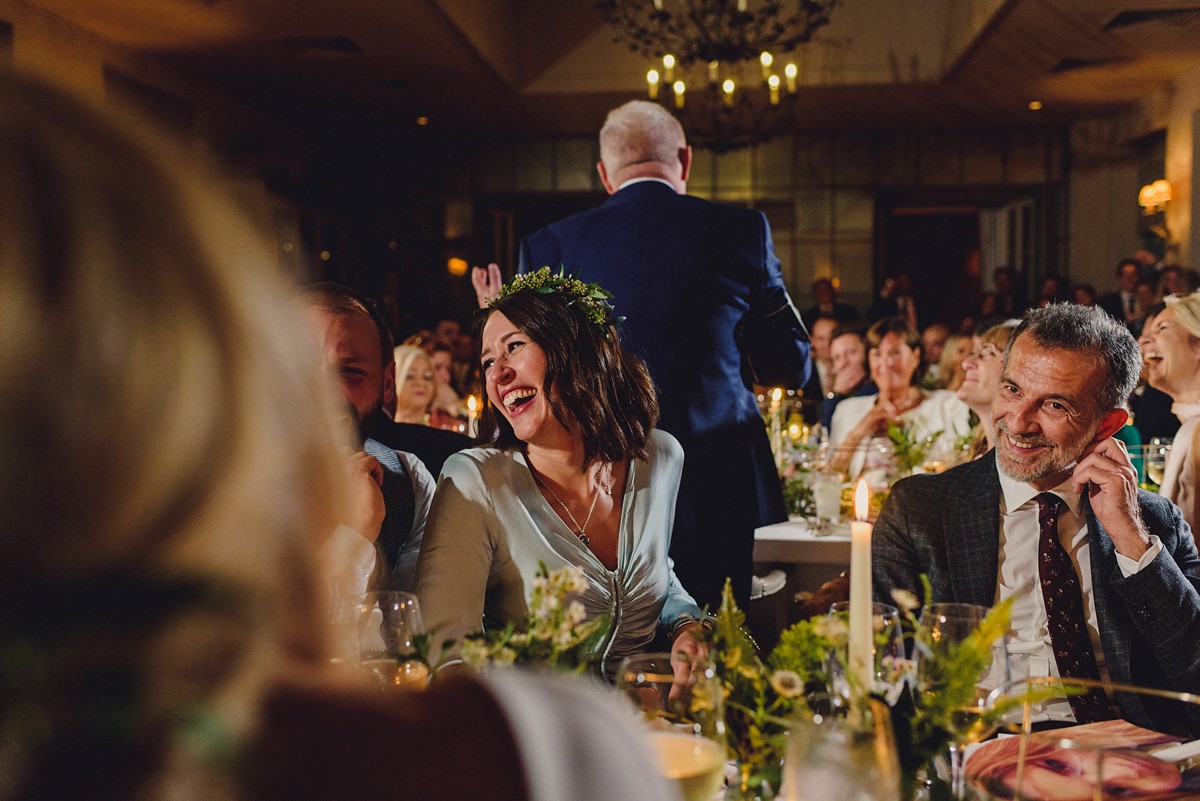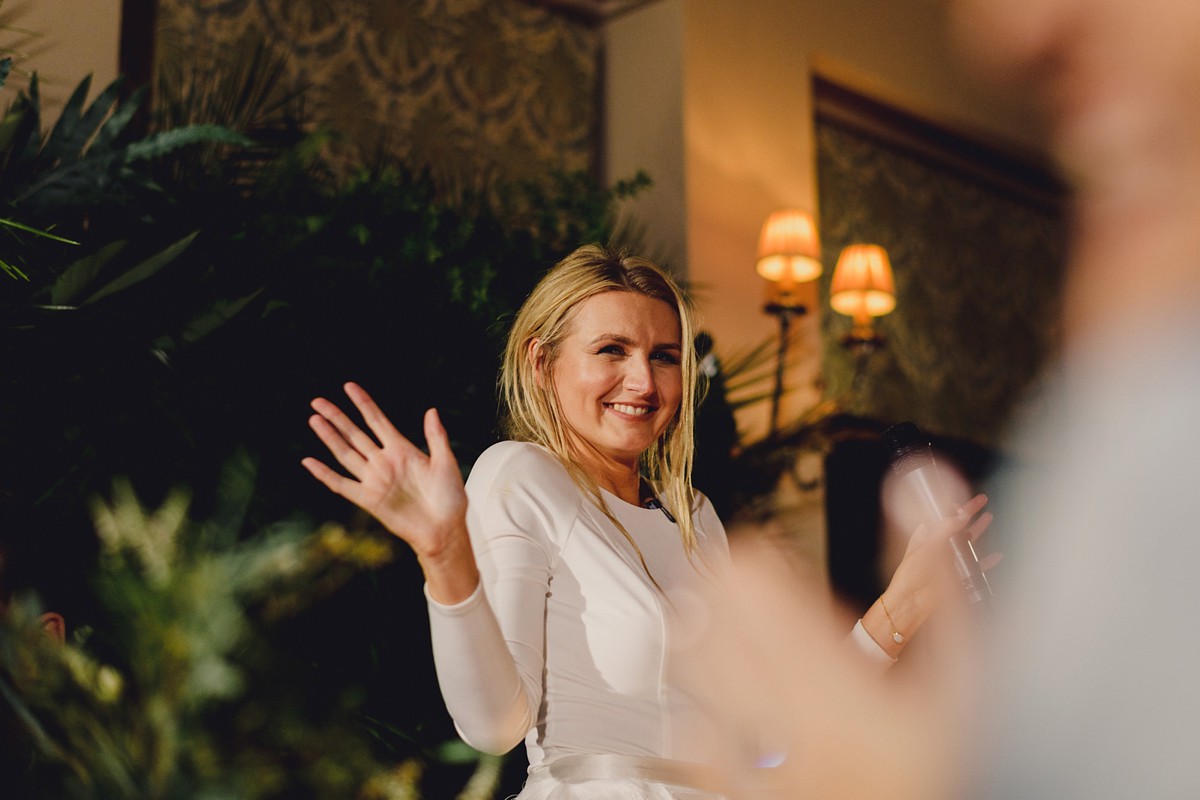 "We decided to go against the cake in the end but had espresso martini's for everyone after dinner and a room full of cheese later on."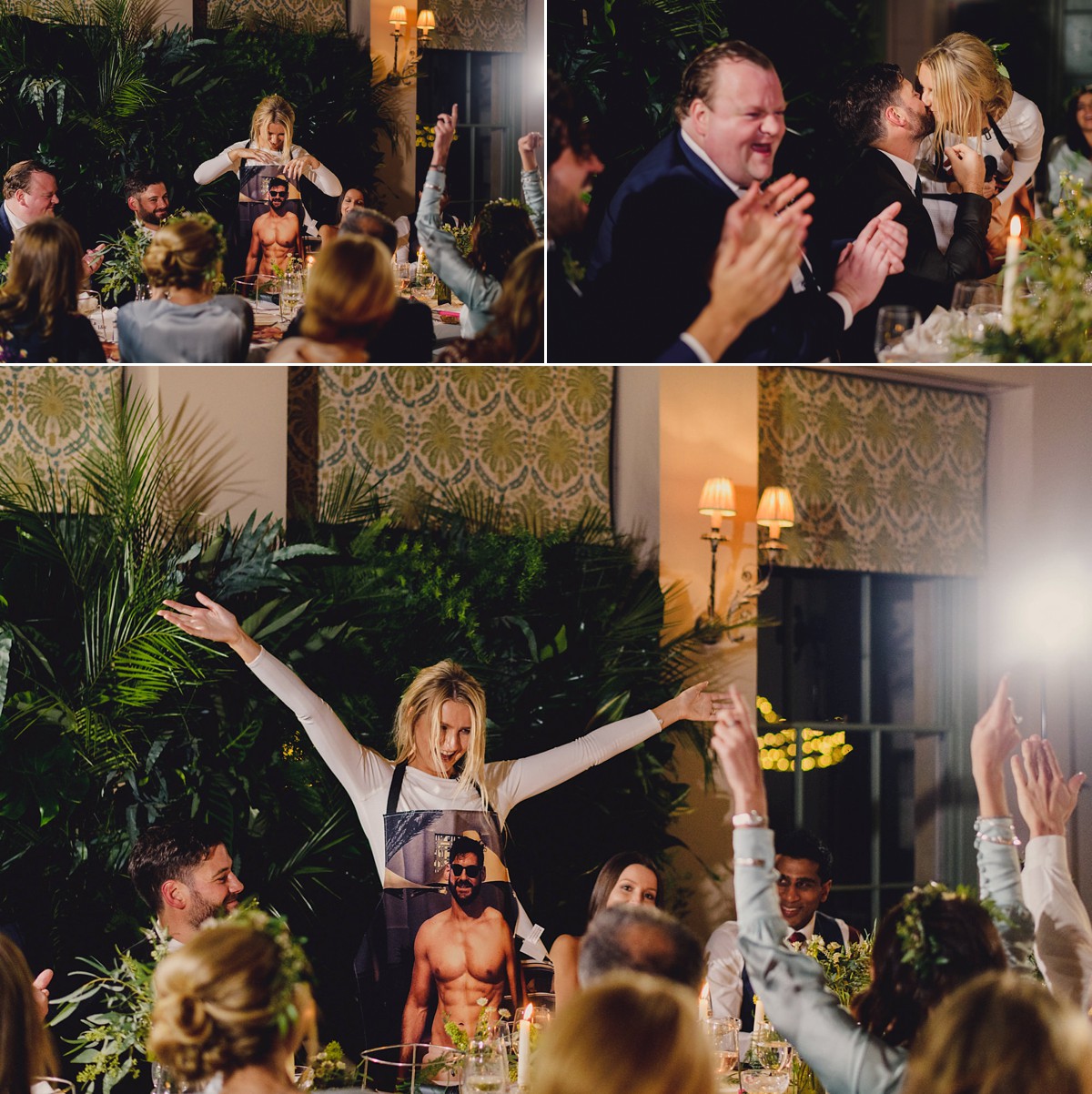 As the celebrations progressed, the couple and their gang enjoyed the best evening party…
"We chose DJ Duke as the groom had seen them play a few times on his ski season (many years previous), they are hugely talented beat boxers and played two sets either side of a specific DJ we hired."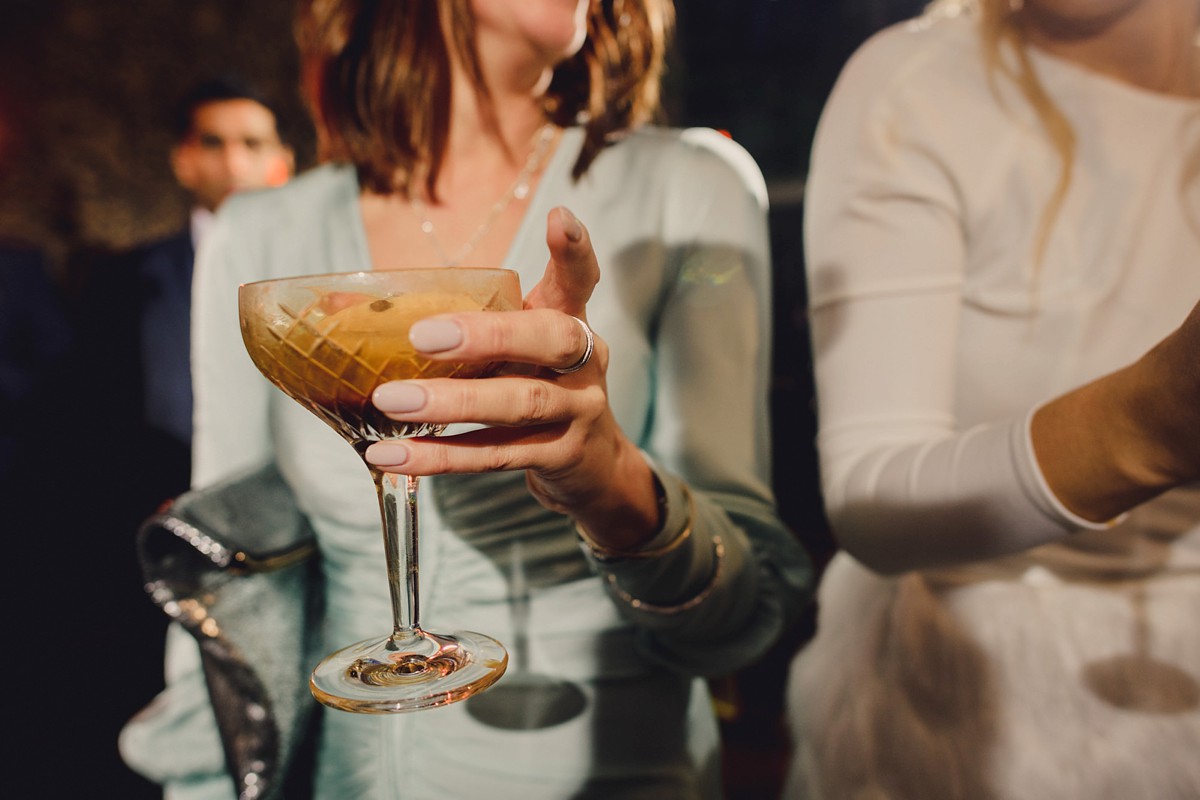 "We also had Parisian DJ, Herve Siard, to mix our first dance for us, as well as play a special 30 min set. We also used Stylish Entertainment to play into the small hours of the night (post Duke!).
"Here mixed a combination of Madonna's 'Lucky Star', Tom Misch's 'Beautiful Escape' and Hiatus Kaiyote's 'Nakamarra'. All of those songs are our favourites – we have danced until silly o'clock to Tom Misch, attended a Hiatus Kaiyote gig together and Madonna is just so fun!"
Gah! ADORE the Hiatus Kaiyote track – a regular on a Sunday morning in hour house!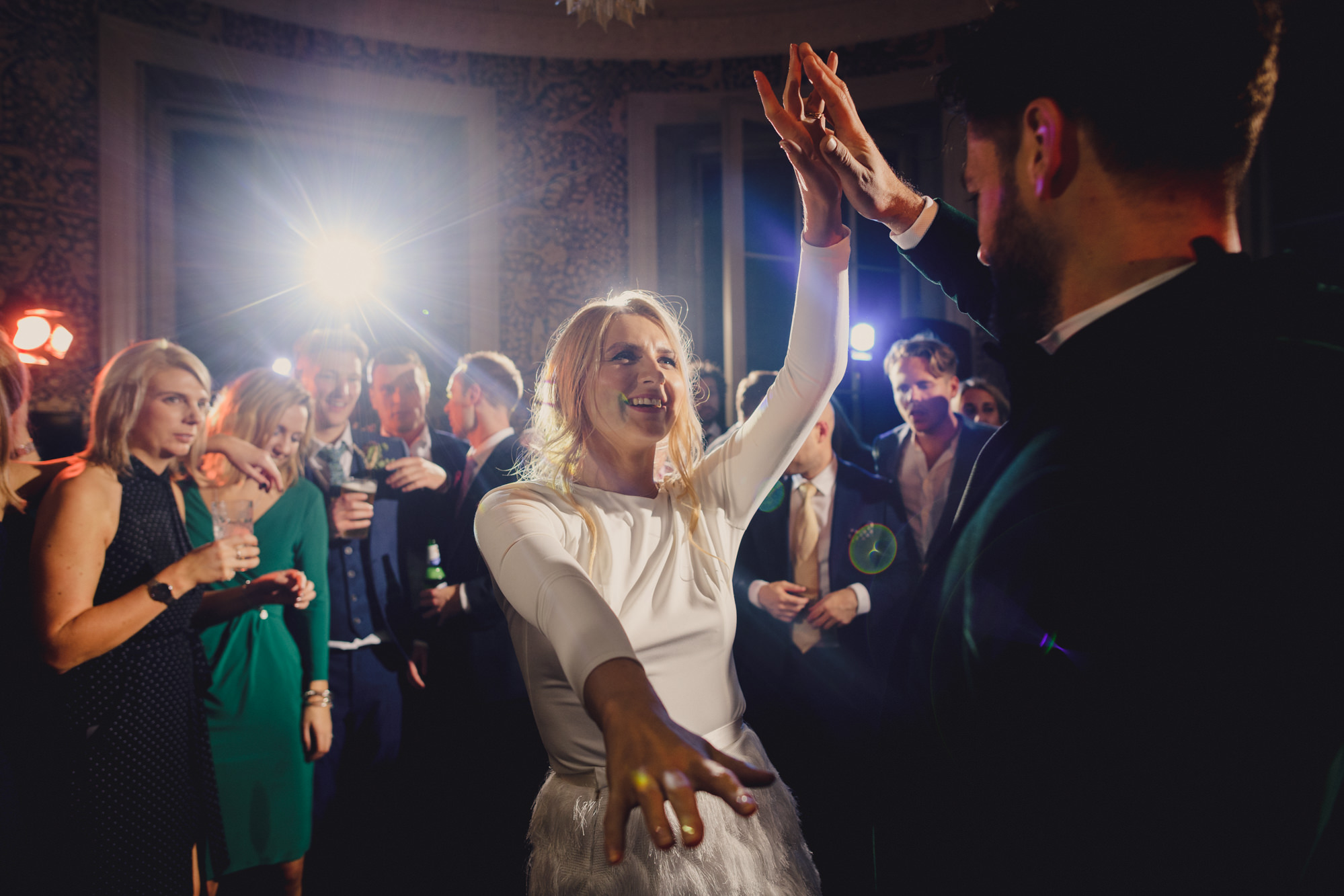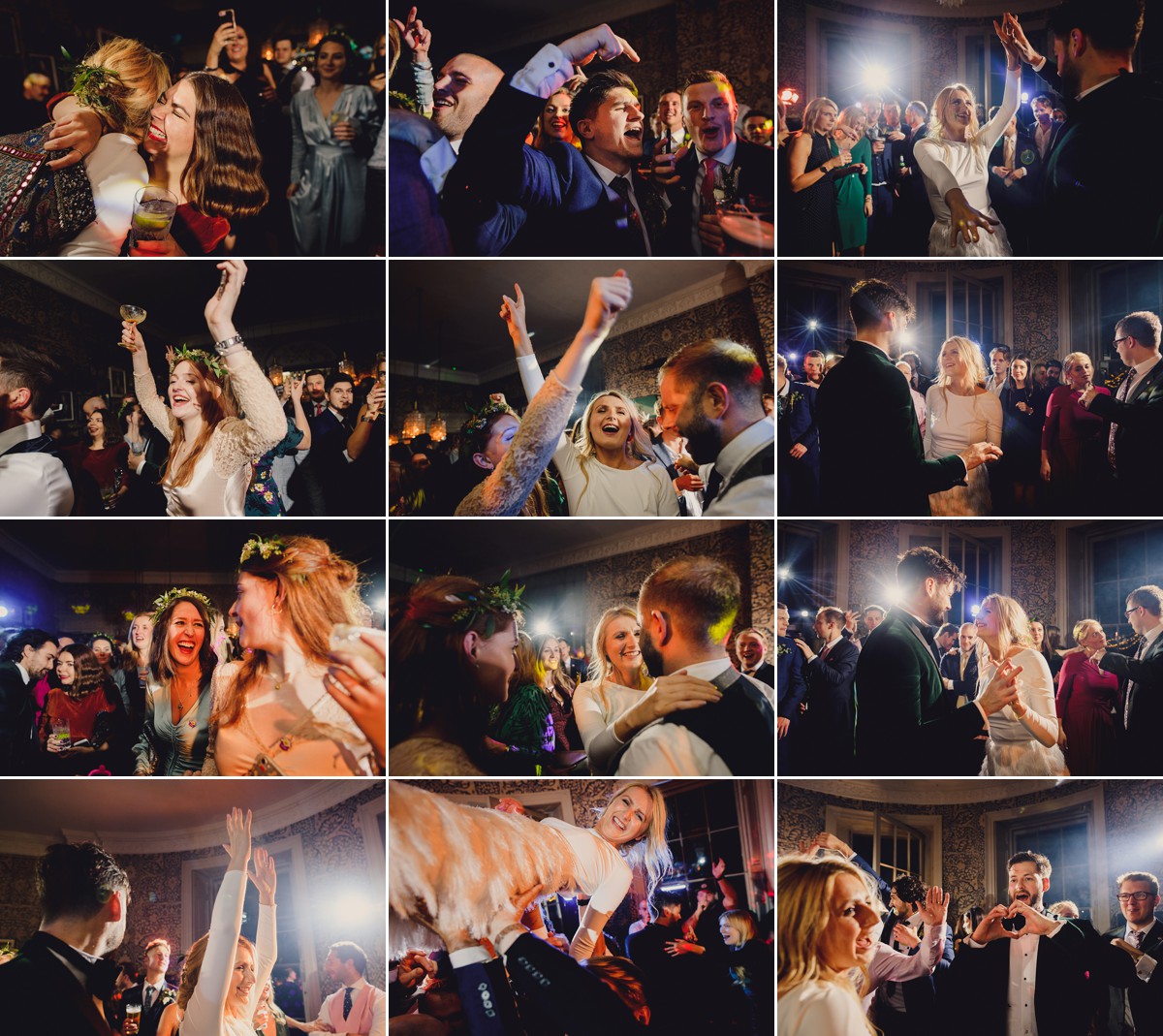 Stylish Entertainment also provided fairylights around the tree by the burger truck outside as well as fire pits next to the seating.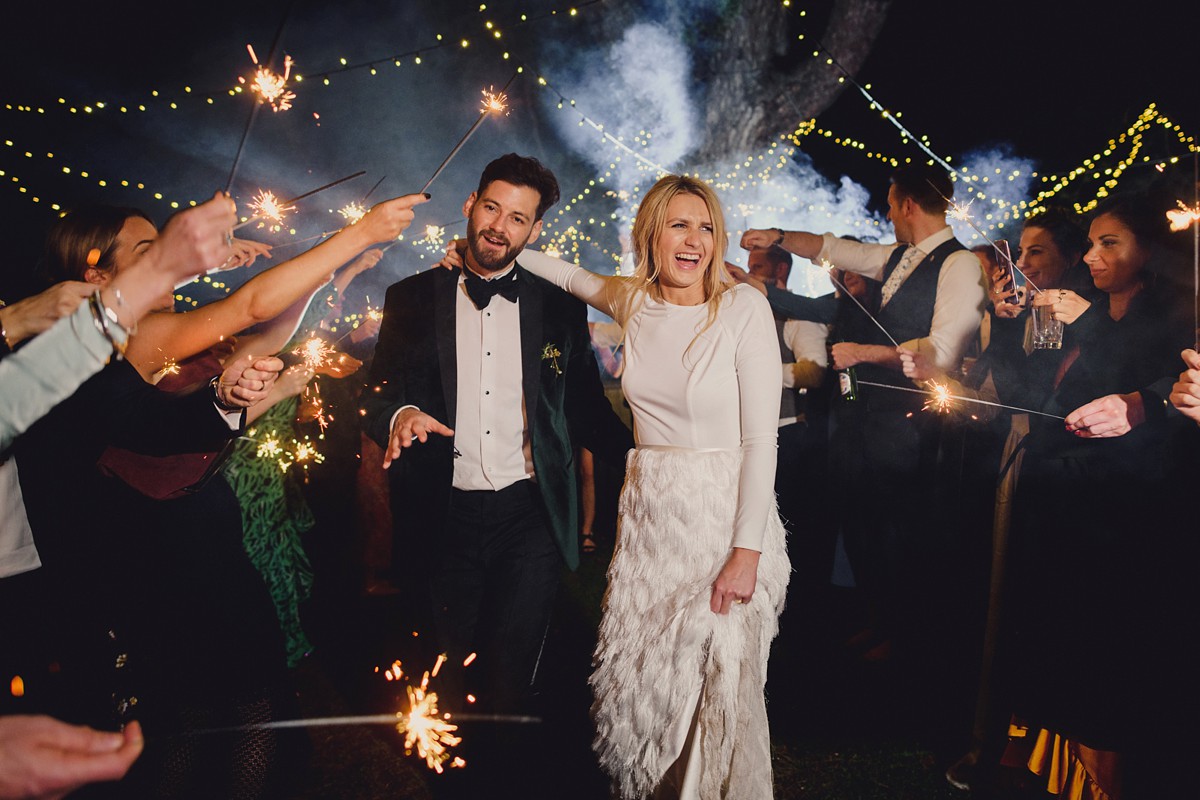 Words of Wedded Wisdom
"Make sure you plan to spend some time together. Charlie and I asked for 10 mins together straight after the ceremony where we were left alone to drink a glass of champagne, this was so special and I needed that time with him to take in what just happened?!
Hold hands, its common to get split up trying to talk to as many people as possible, but remember your guests are here to see you both."
"In and amongst all of the stress in the weeks leading up to the day, try to remember people want to see you succeed. You will obsess over every small detail but on the day, nobody really cares (or notices) so long as you are happy and having fun, everyone will be.
You set the tone for your guests, so enjoy every god damn minute of it.
Our original budget was £50,000 but I think we spent close to £80,000 – it was totally worth it!"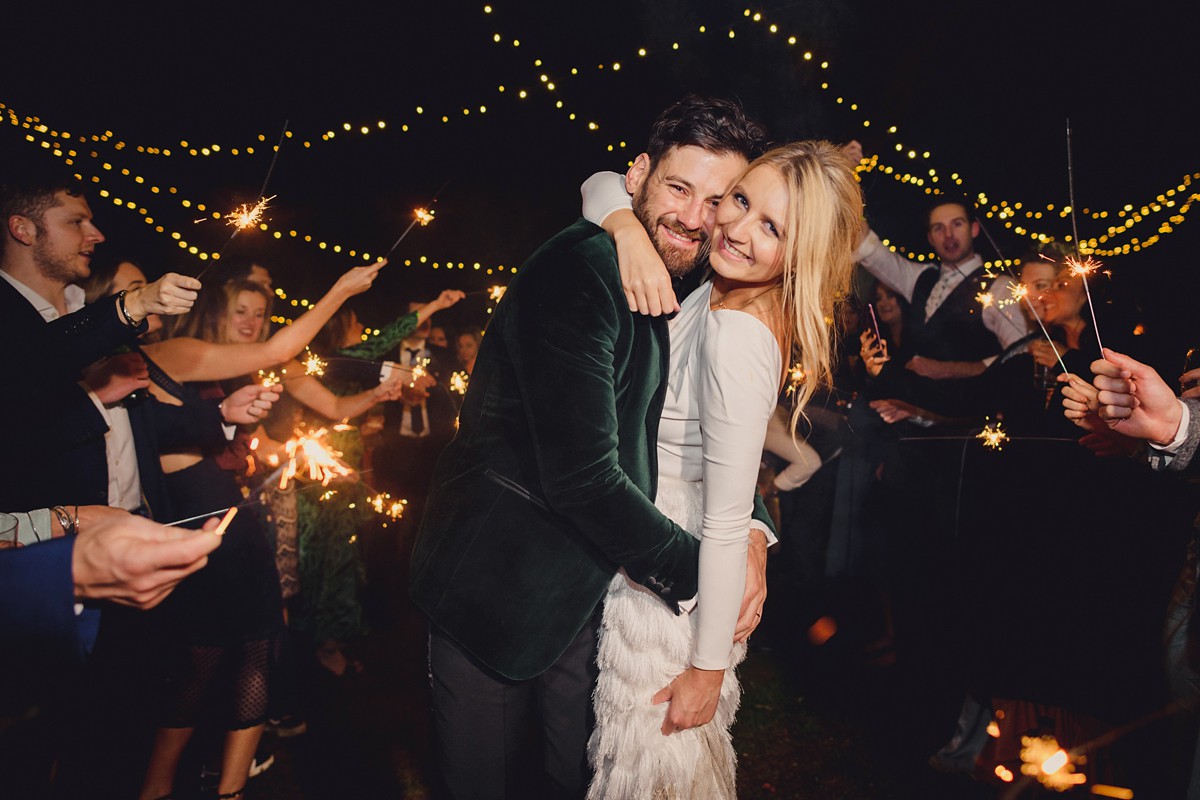 Beautiful and fun and wonderful. What an epic wedding, so much love, joy and laughter! Thank you so much Leanne and Charlie for sharing your beautiful day.
Brides – take a moment to explore the supplier list below and join in the conversation over on Instagram.
And have the best bank holiday weekend,
Annabel x