Who likes afternoon tea? You are so in the right place because today's couple took the delicate charm and elegant colour palette of vintage crockery as inspiration for the styling of their countryside, afternoon tea wedding in June.
It's a real pleasure to introduce Emma and Adam who married on 9 June 2018 at Bethel Chapel, Lye, Stourbridge and continued their celebrations at nearby Gorcott Hall in Redditch, a charming 16th century Tudor house. The bride's collection of vintage crockery and love for all things old infused the entire day, and she also chose the daintiest of era-inspired Eliza Jane Howell gowns to complete the look.
Photography Isobel Murphy Photography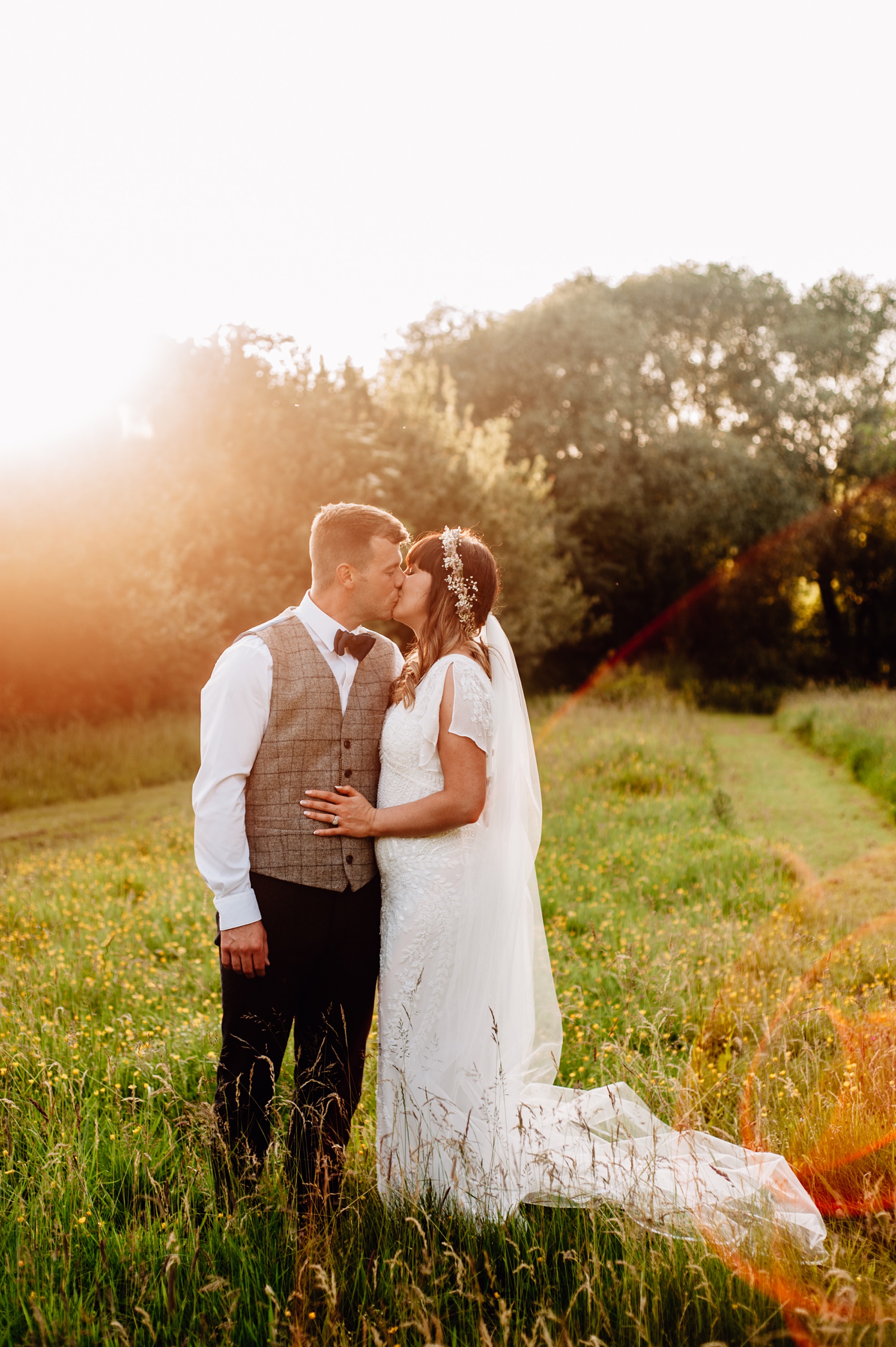 Adam and Emma were lucky enough to meet through mutual friends and had an eighteen month engagement before their June wedding.
"Adam surprised me with a weekend away for our five-year anniversary and proposed at Thornbury Castle in Gloucestershire."An exquisitely-light veil, also from Georgina Scott Bridal, was pinned in to her hair, along with a fresh floral crown of dainty blooms, crafted by Floral Secrets. She added modern bridal sandals from No 1 Jenny Packham at Debenhams, a Katie Loxton bag and Jo Malone's Nectarine Blossom & Honey scent, bought as a pre-wedding treat.
Emma's friend Laura Boden styled her hair into romantic waves with a glossy fringe and her make-up, applied by Claire Bache Makeup Artist, was discreet yet totally radiant.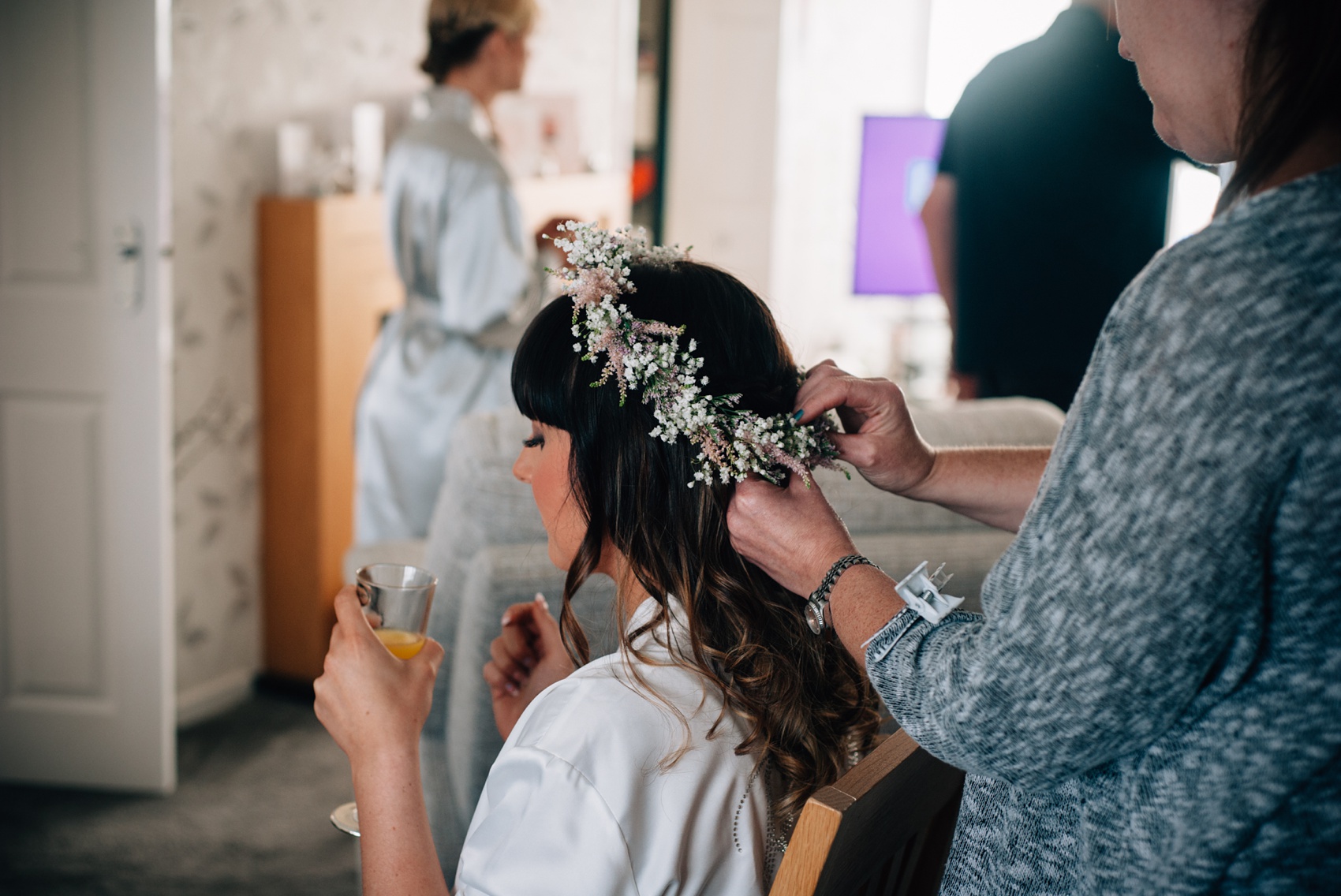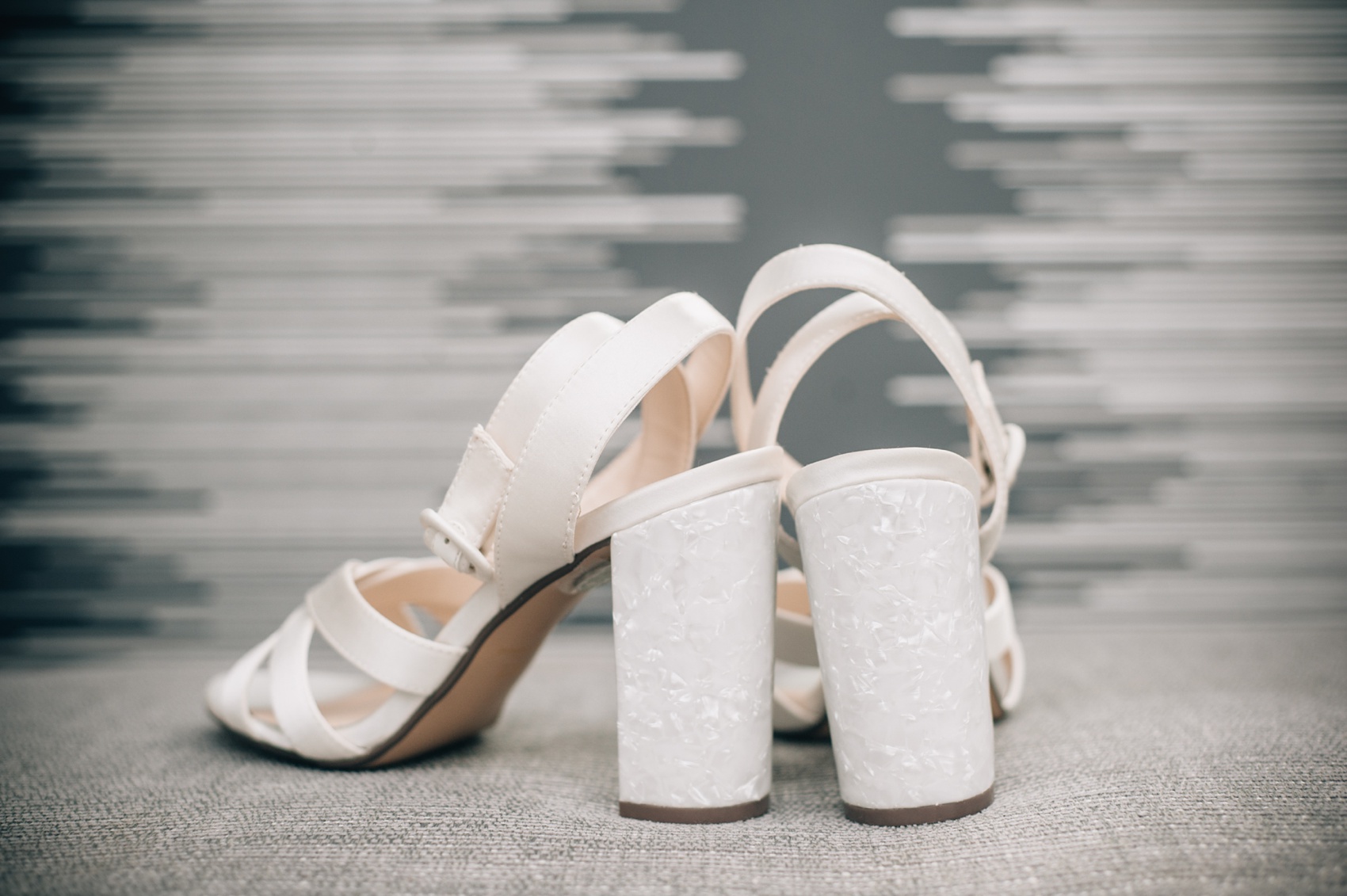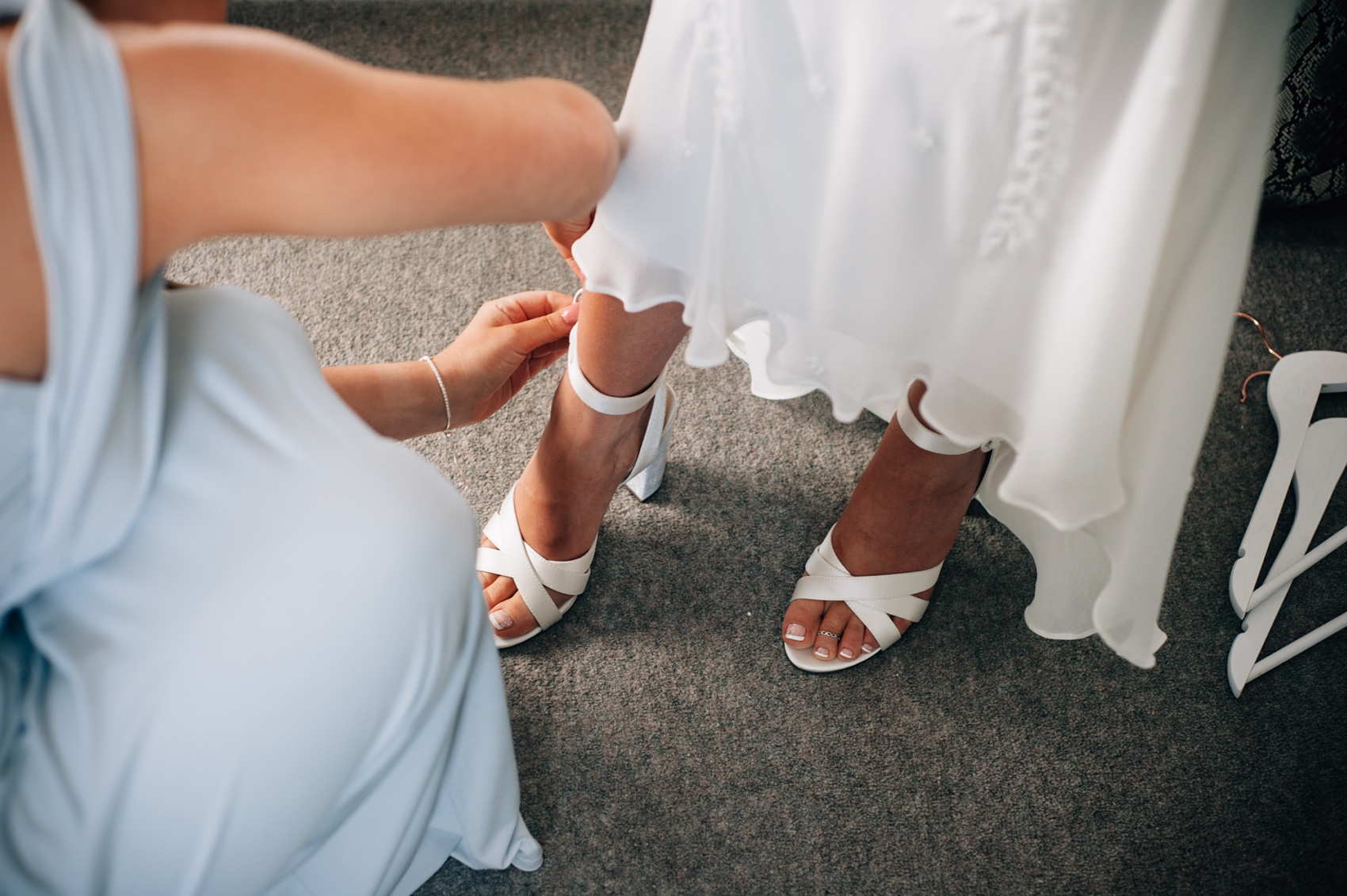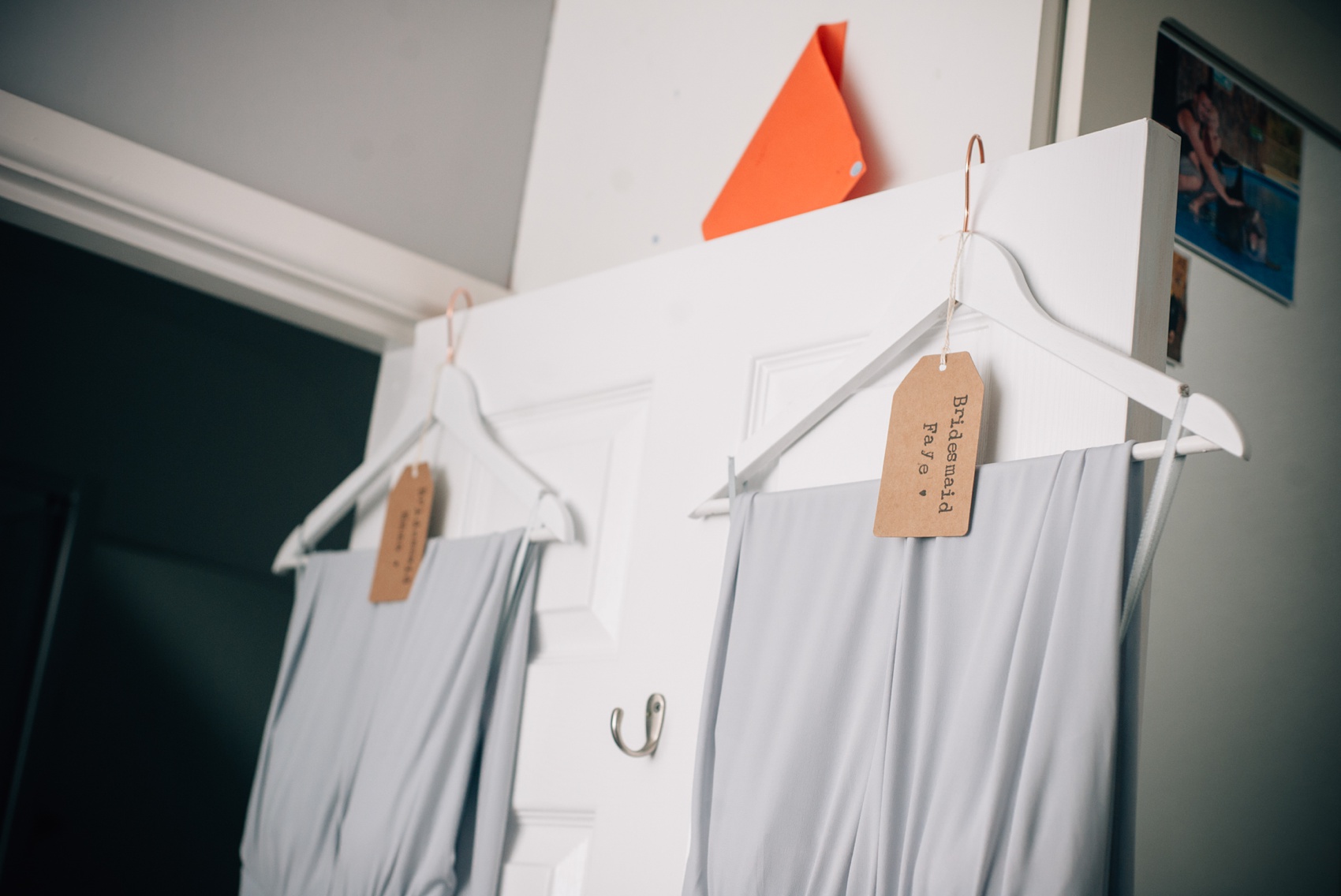 We have to talk about Emma's choice of gown by Eliza Jane Howell, purchased at Georgina Scott Bridal in Stourbridge. Designer Gill Harvey's gowns have the most wonderful, vintage influence and marry modern elegance with intricate detailing.
We are so proud to feature them on our Little Book, and you can find out more and see her showcase here. The floaty sleeves and slim-cut of this particular gown as well as the fine beading have really caught my fancy.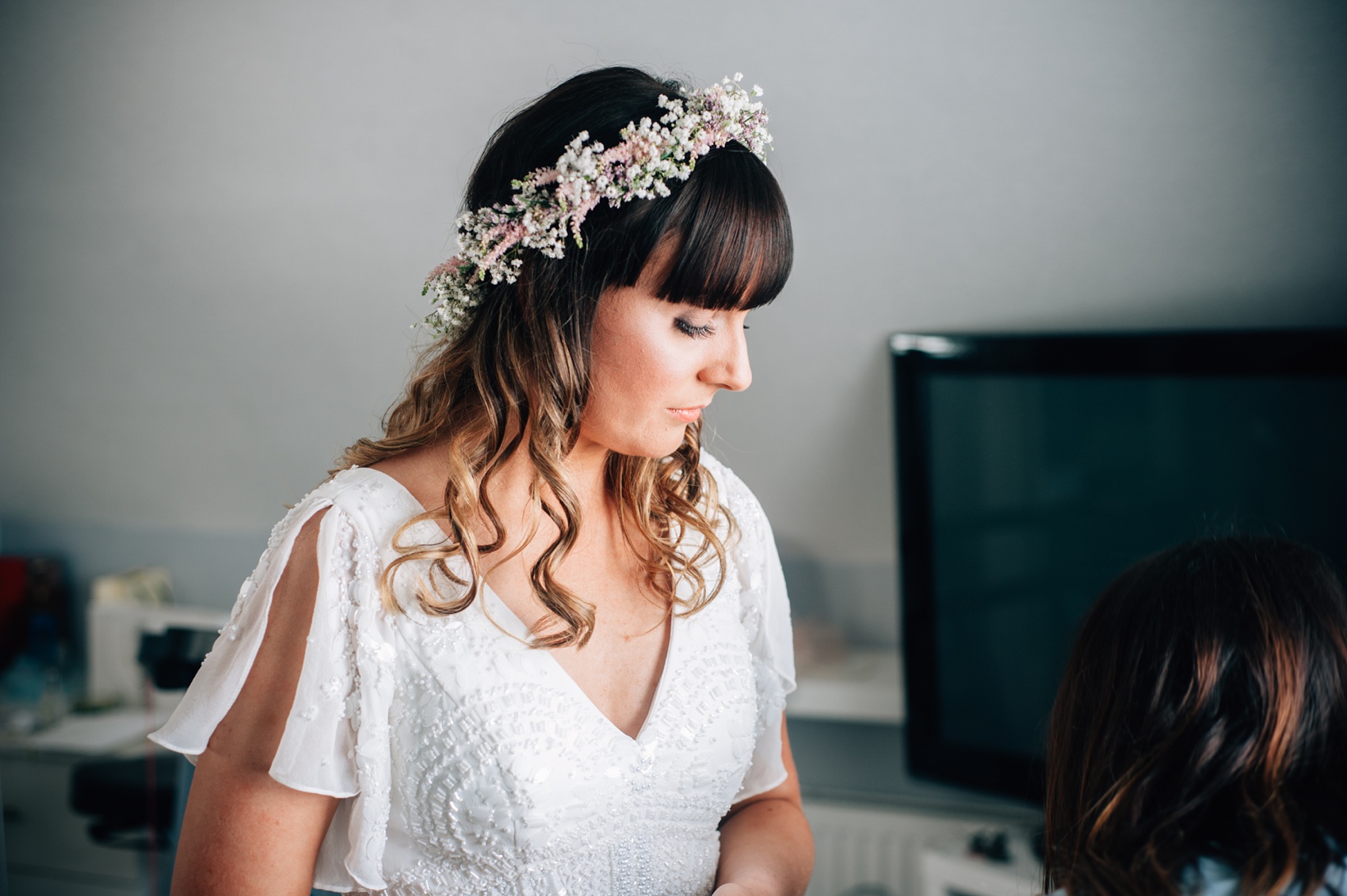 "It was the first dress tried on in the first shop I went to. I had researched the designer and know that in my local area, she was only stocked in the shop I purchased it from. I loved the sleeve detail and the beading on the dress the most; I knew I wanted beaded and not bling."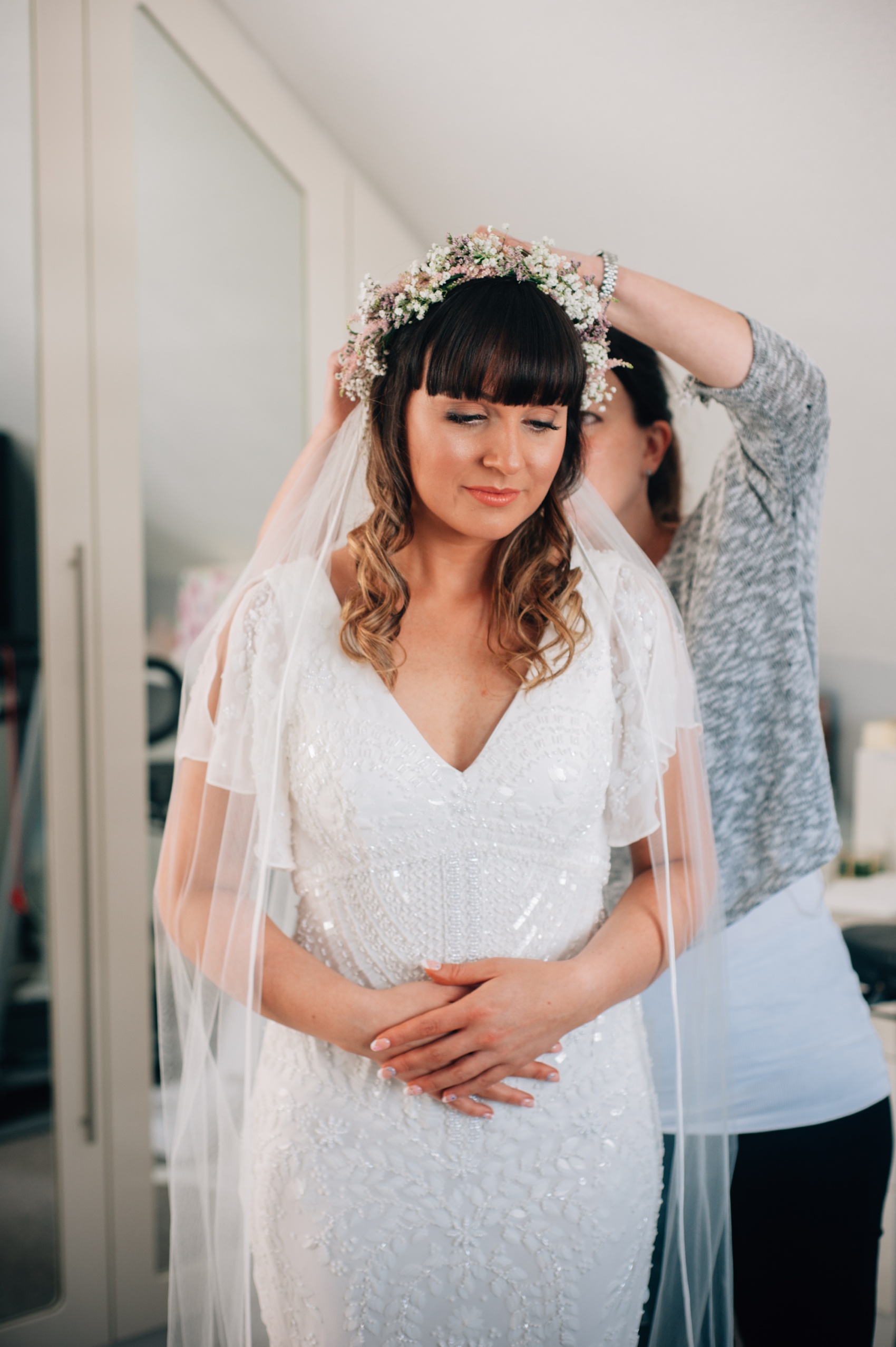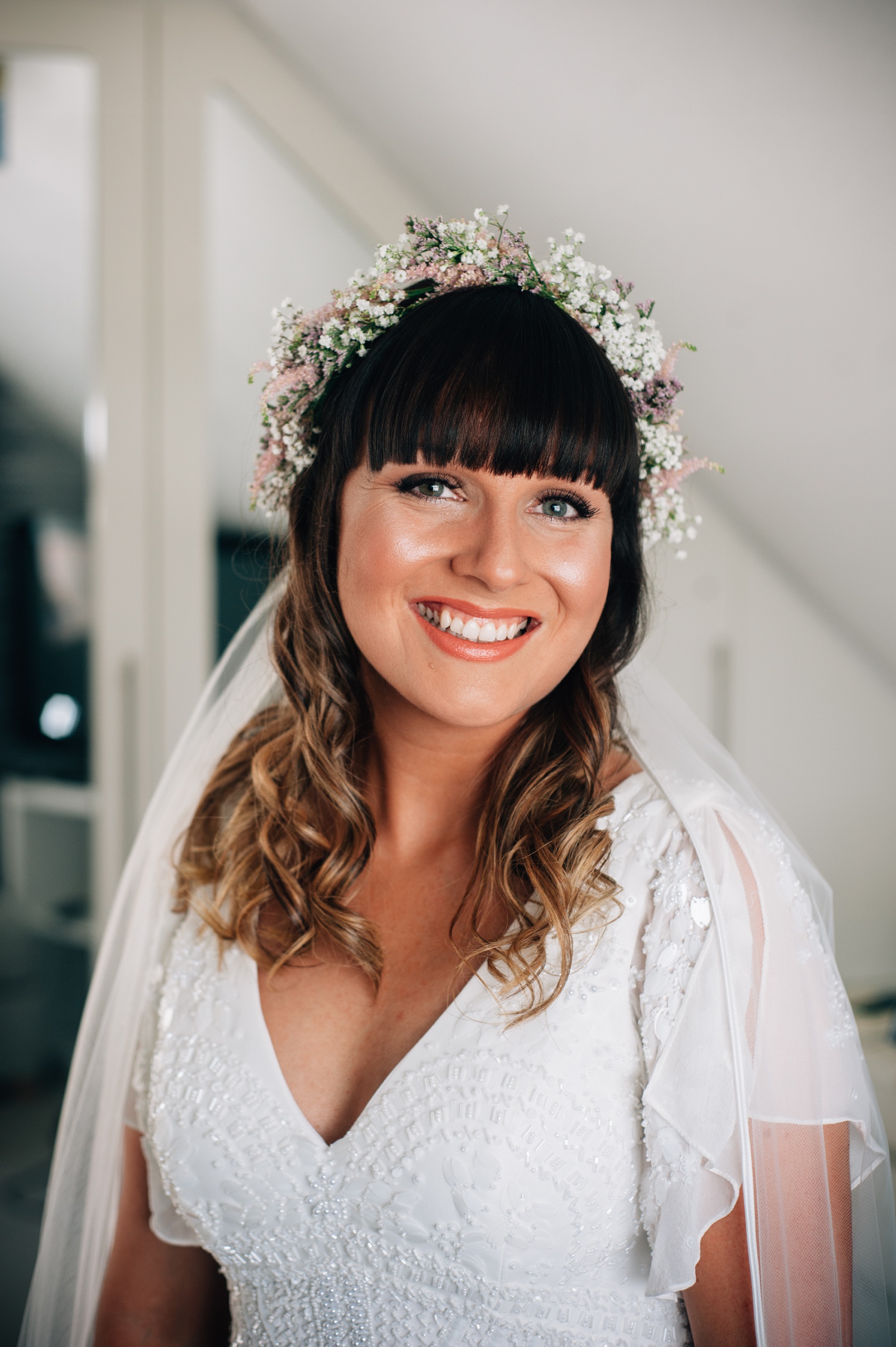 The June season was celebrated in the beautiful posies which Emma and the girls carried; hand-tied bunches of pink peonies, roses and fresh foliage from Floral Secrets.
"Jo did the flowers for someone I know two years before and I always thought that would be what I wanted. I met with Jo and she got my vision right away. I couldn't have been happier with the end result."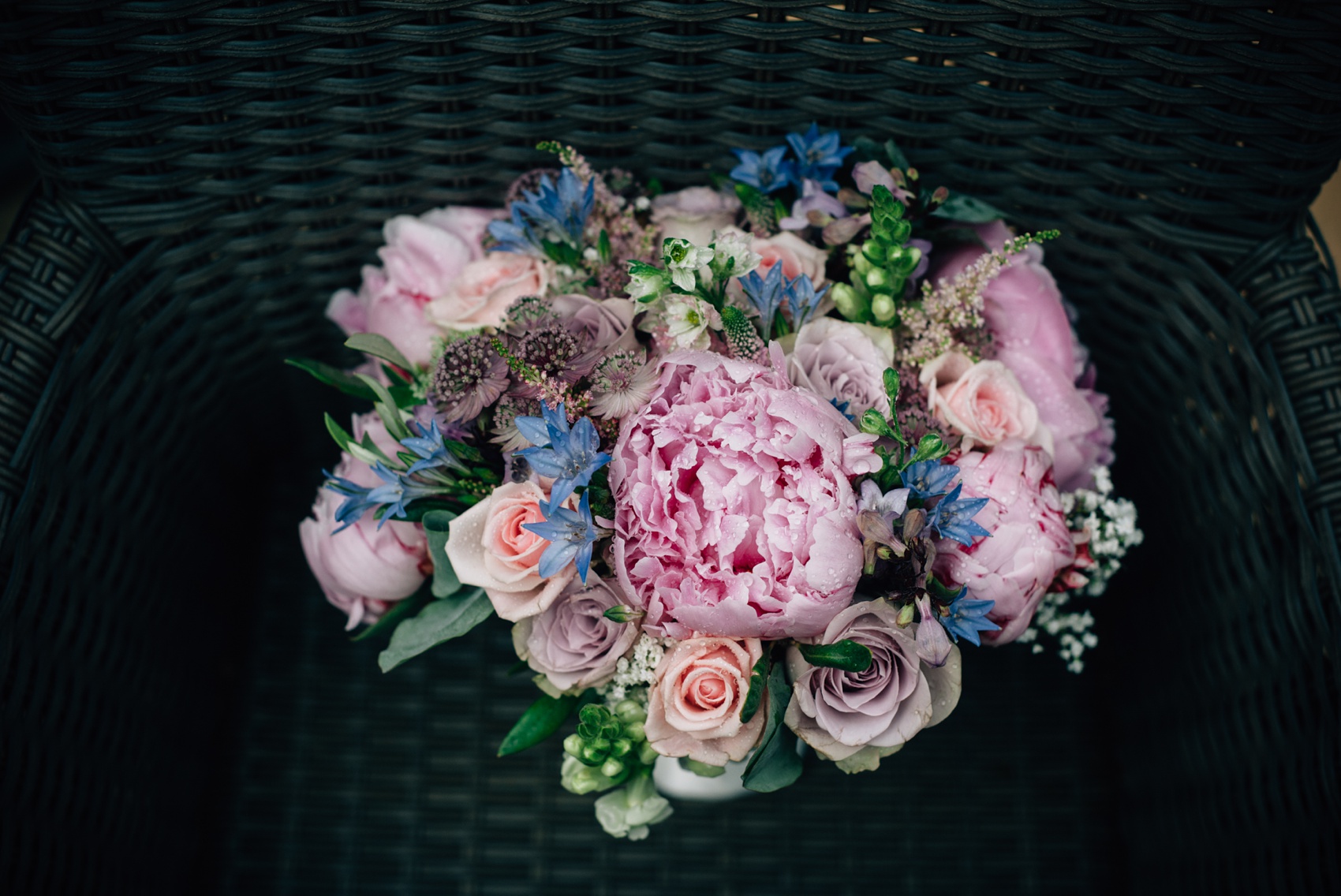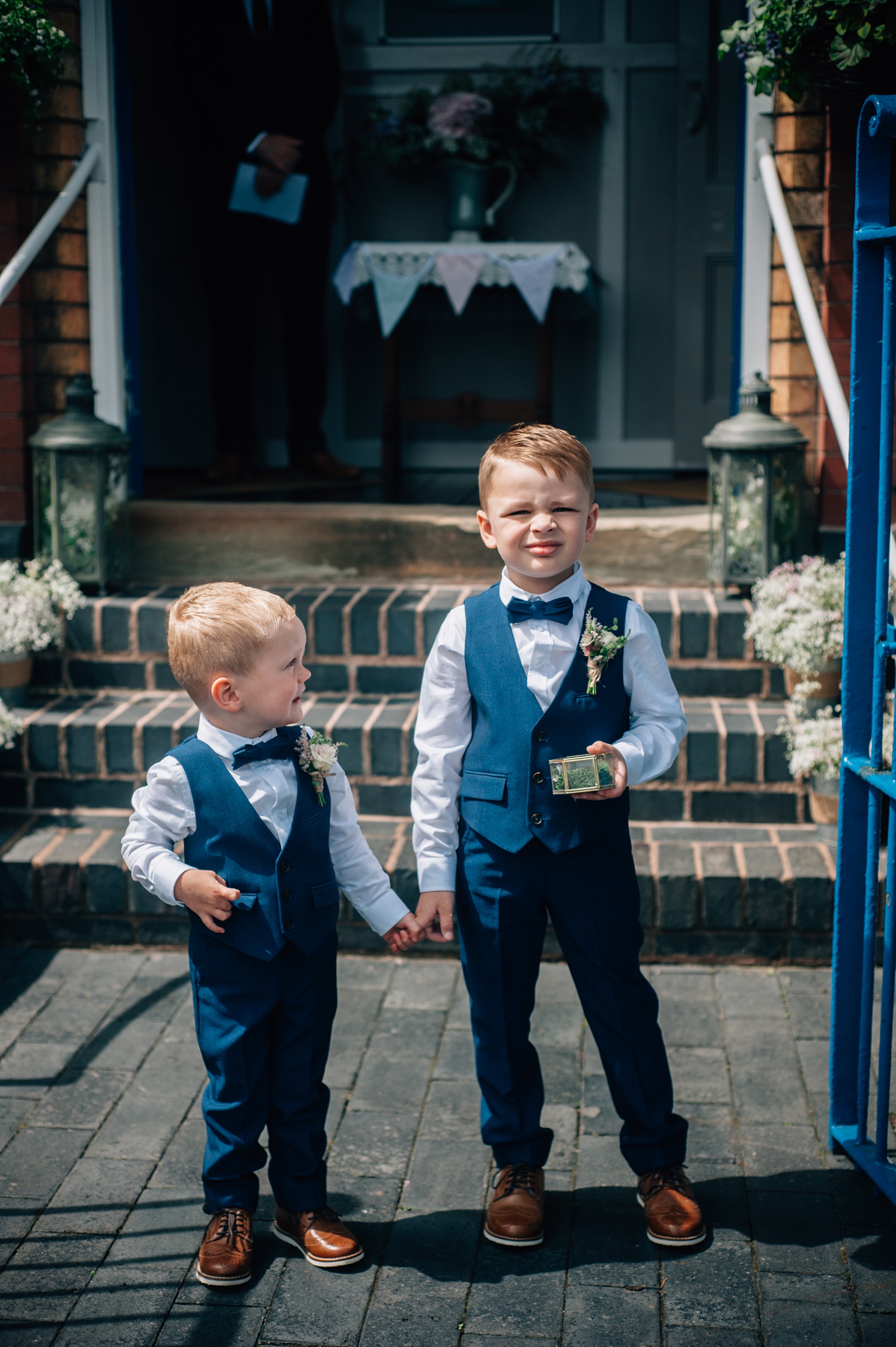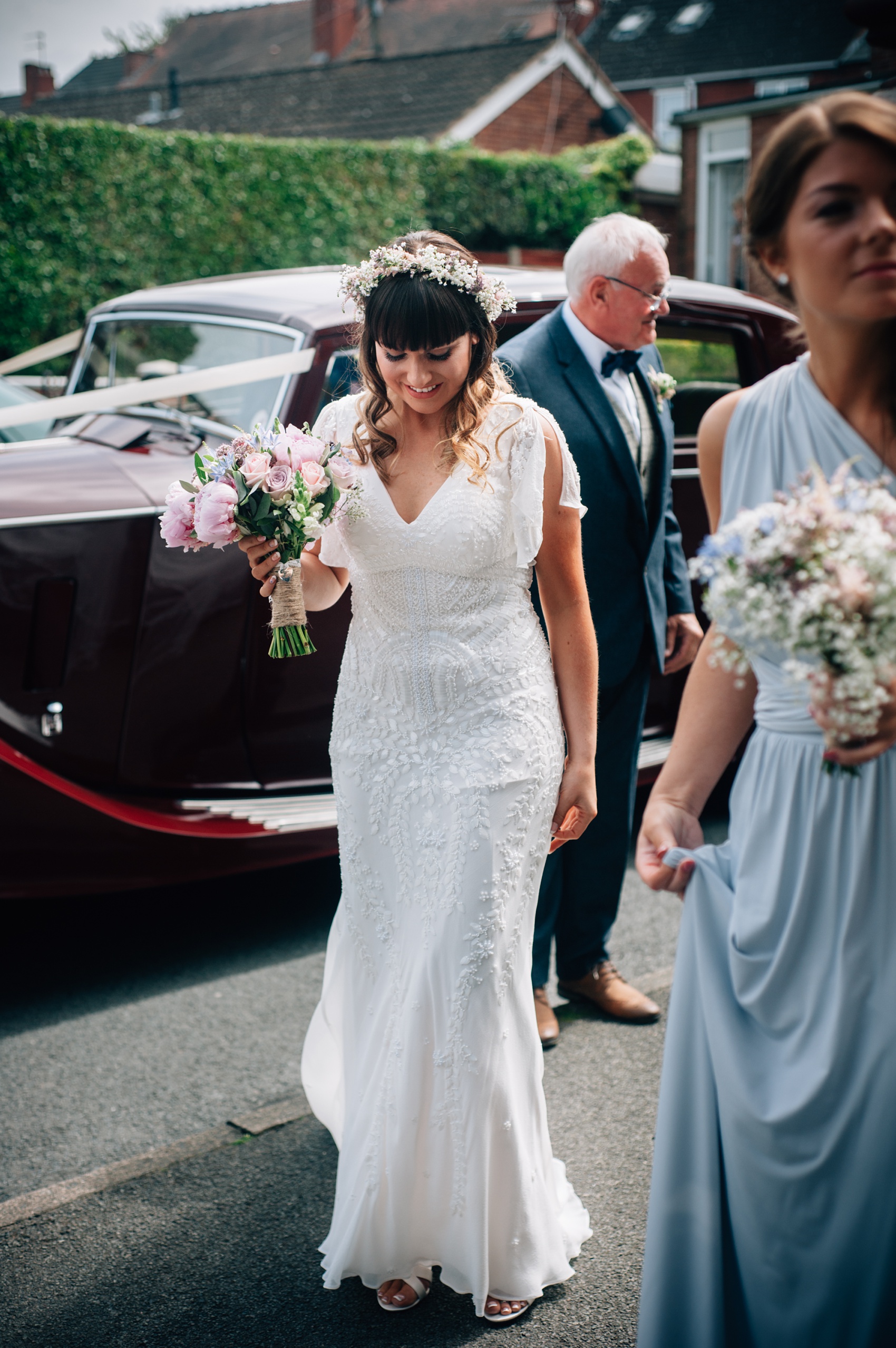 The bridesmaids look oh-so elegant in their soft blue, one-shouldered gowns from Marks & Spencer's bridal collection, which they wore with Oasis shoes and matching bags. For jewellery, they had earrings and a bracelet from Jon Richard at Debenhams.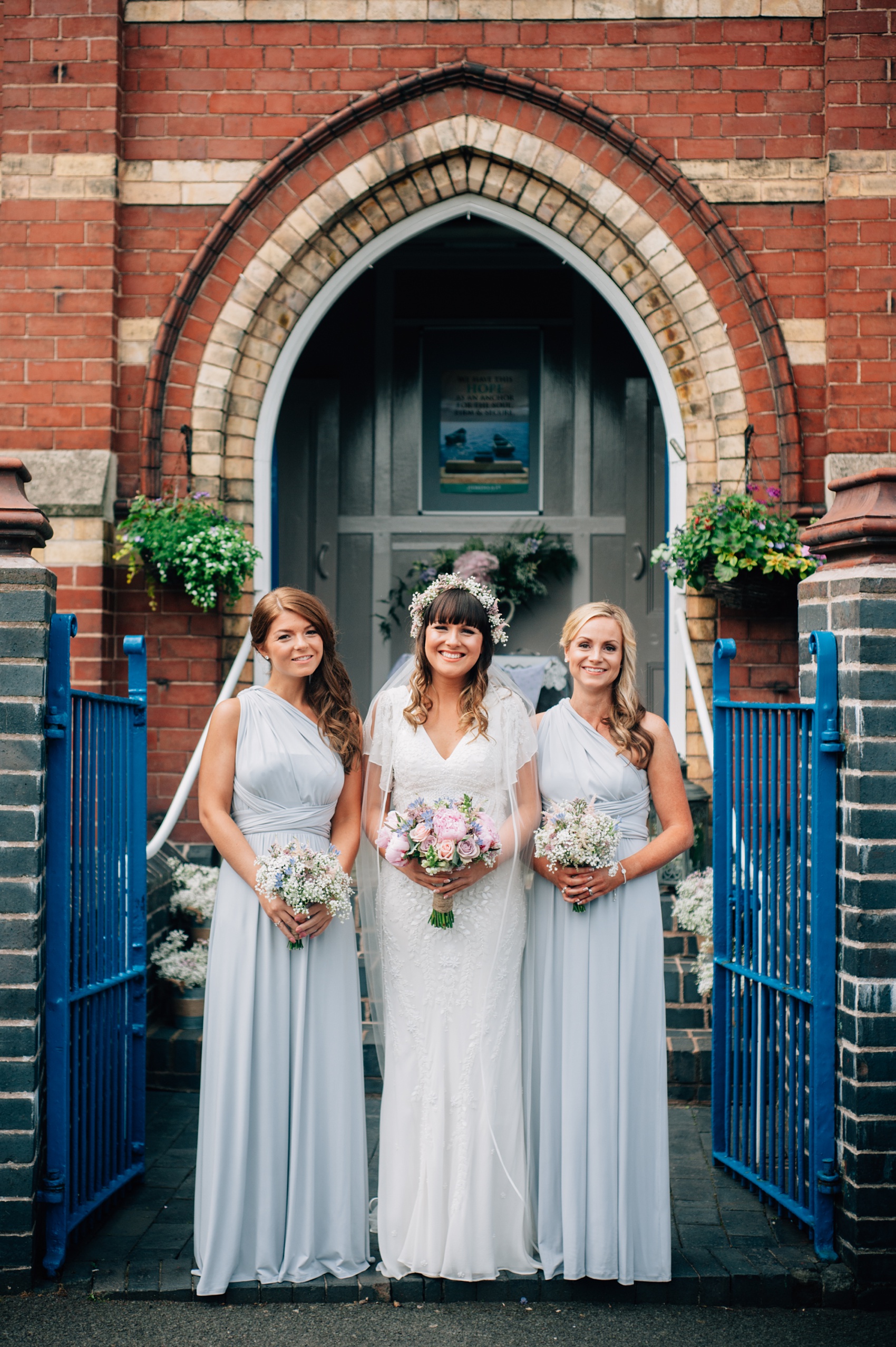 "I always wanted to get married at the chapel where I grew up. Jill, the pastor, has been there my whole life and I knew I wanted her to marry me. I collect vintage cups and saucers and have a love for all things old so we created our wedding theme using this as inspiration."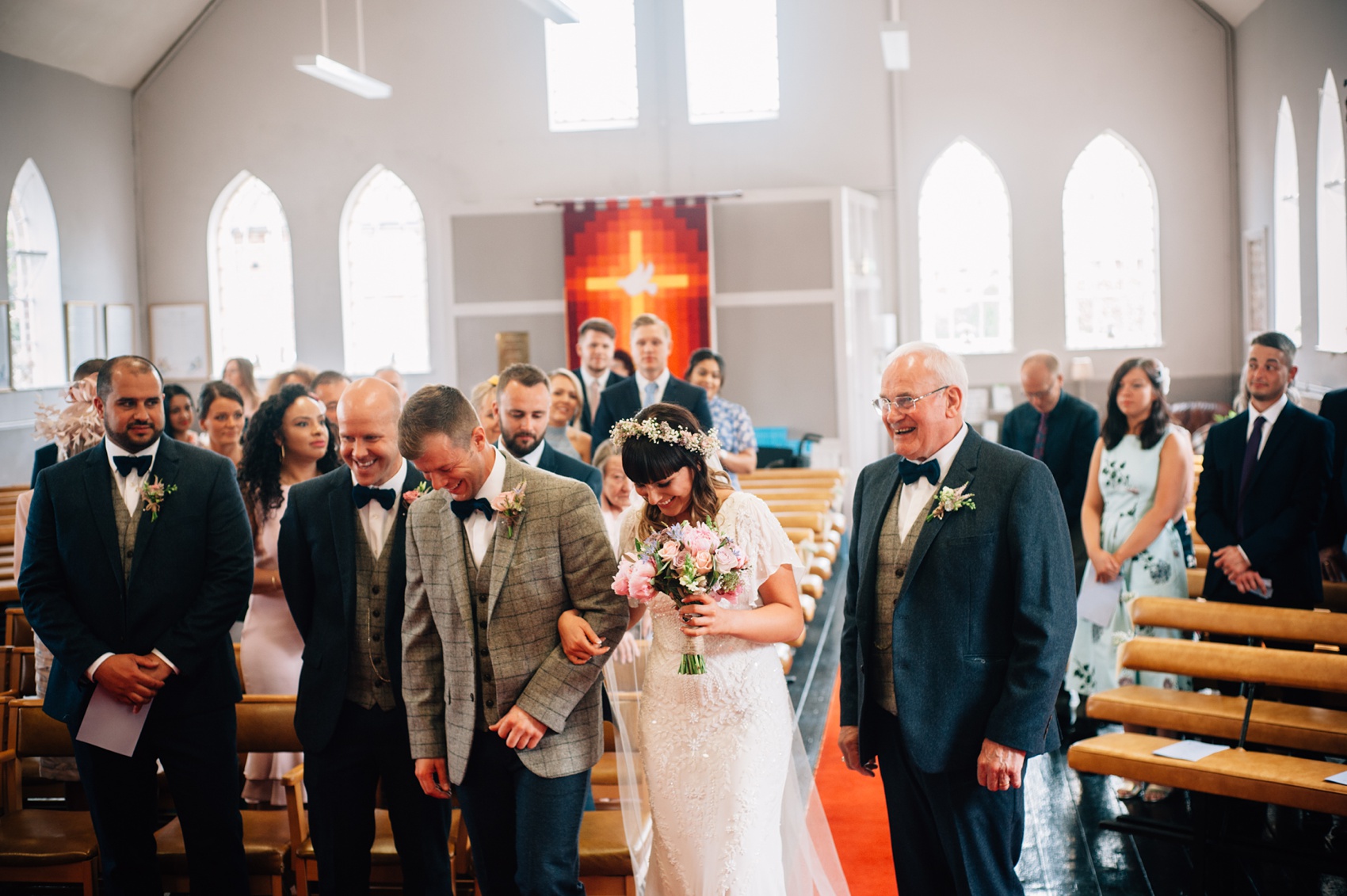 I love Adam's twist on groom style. He wore classic dark suit trousers with a light tweed jacket and waistcoat, all from Marks & Spencer, and finished off with a bow-tie from The Tie Store. His groomsmen wore matching suits and the two little page-boys were also in trousers and waistcoats from Marks & Spencer.
"Our usher Bill provided the vintage Rolls Royce, which is his father's. He drove me to the chapel and then drove us to the venue."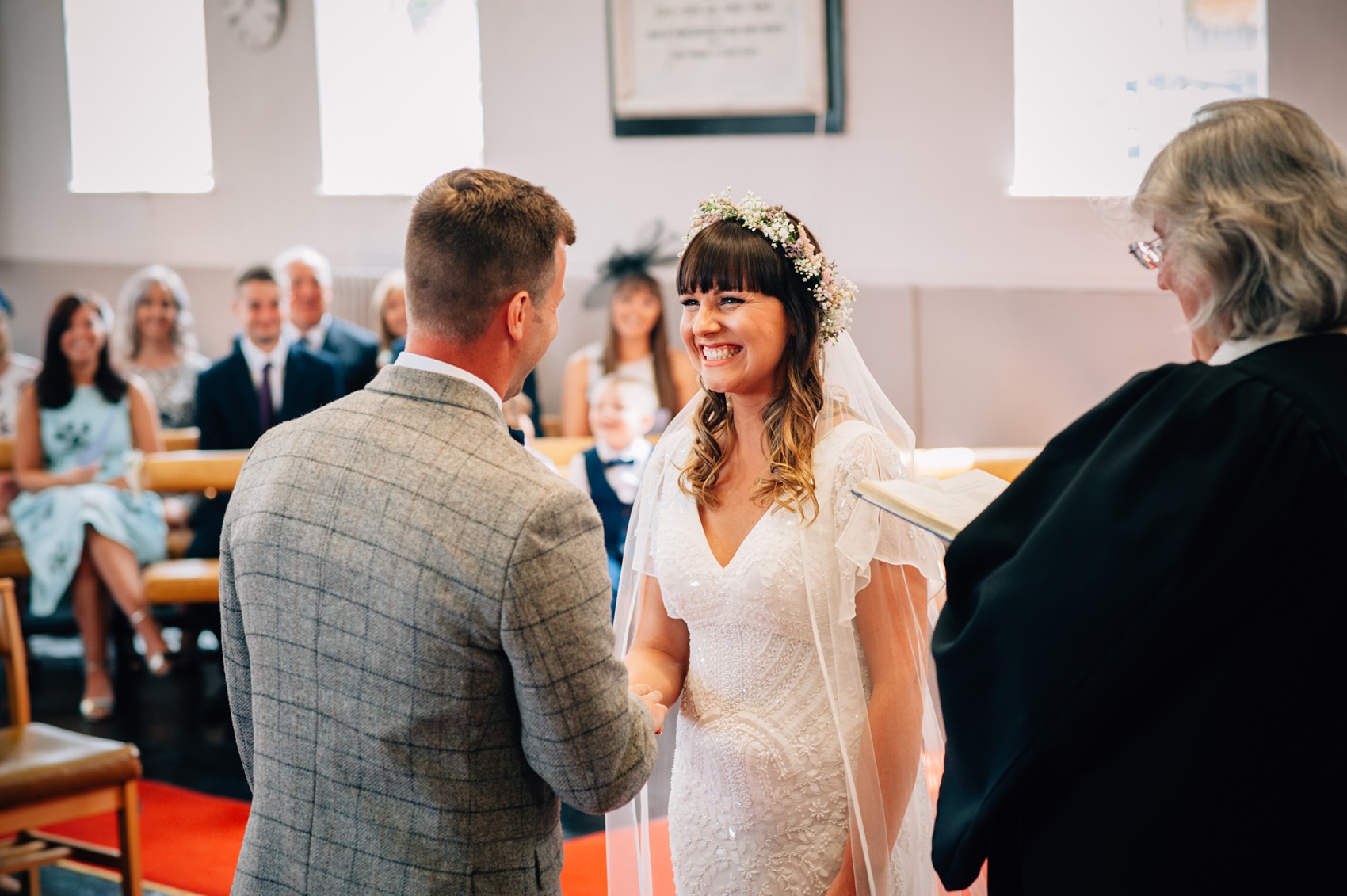 Emma and her father entered the chapel to 'The Wedding March' before pastor Gill married her and Adam. They exchanged vows as well as rings from S.P.Green Jewellers in Birmingham. The newly-weds walked out of the chapel, looking so happy, into a shower of confetti, before travelling to Gorcott Hall.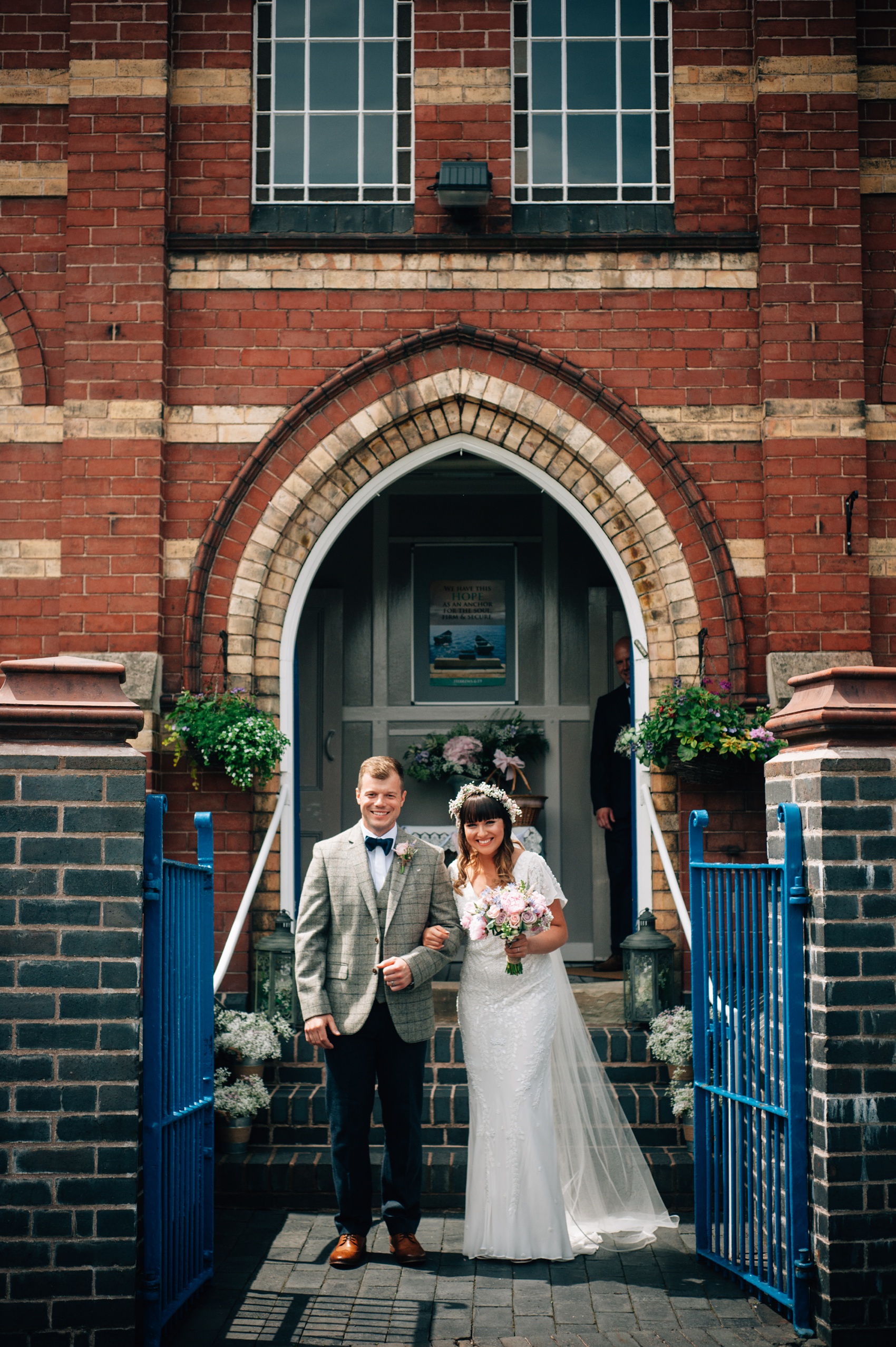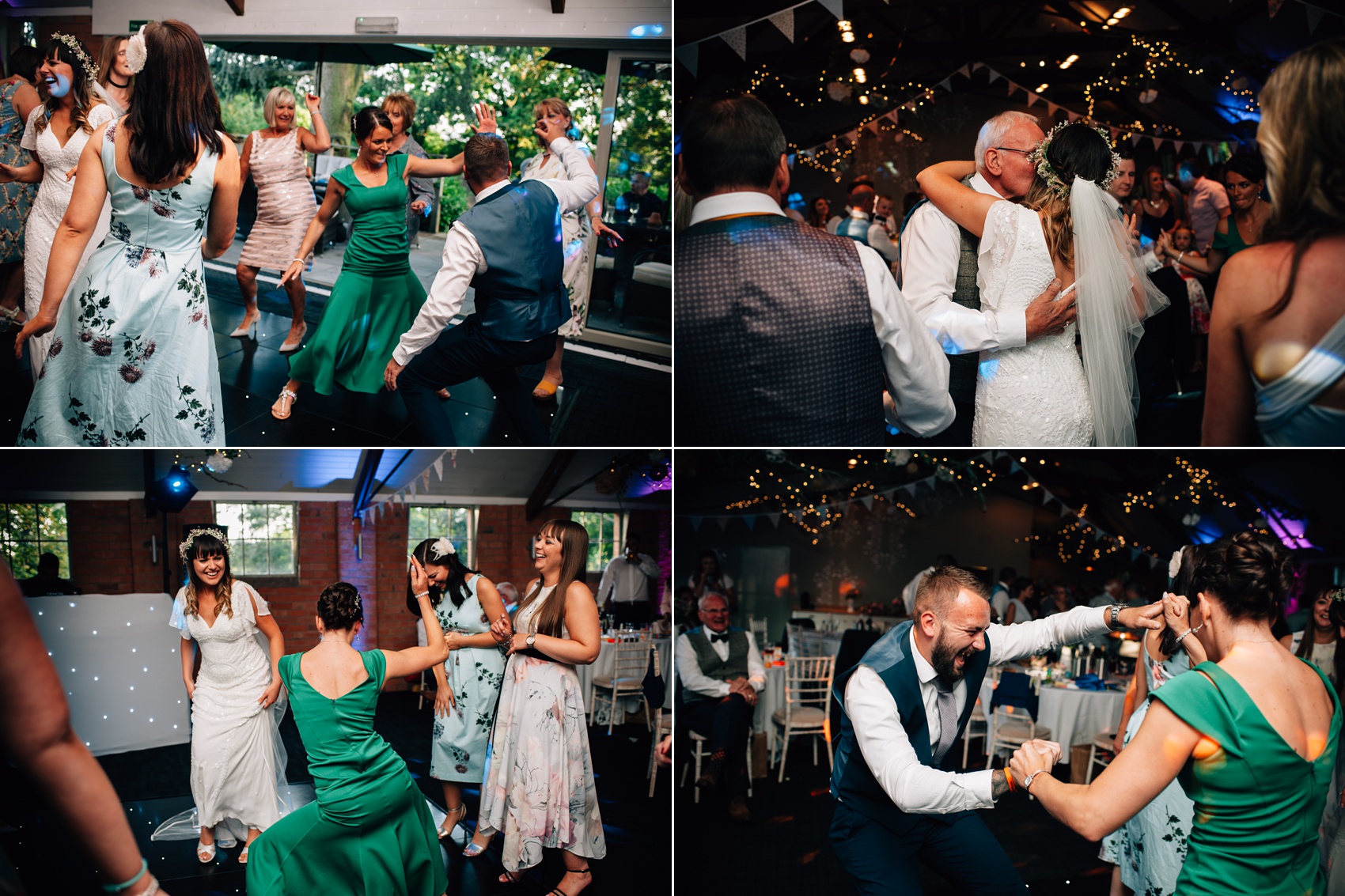 I love both the movement and the charming detail captured by the day's photographer, Isobel Murphy Photography especially the colourful confetti shots of the newly-weds.
"Izzy was amazing. She just knew how to make us feel comfortable, she constantly snapped and got some of the most amazing natural shots. She listened to what we asked for."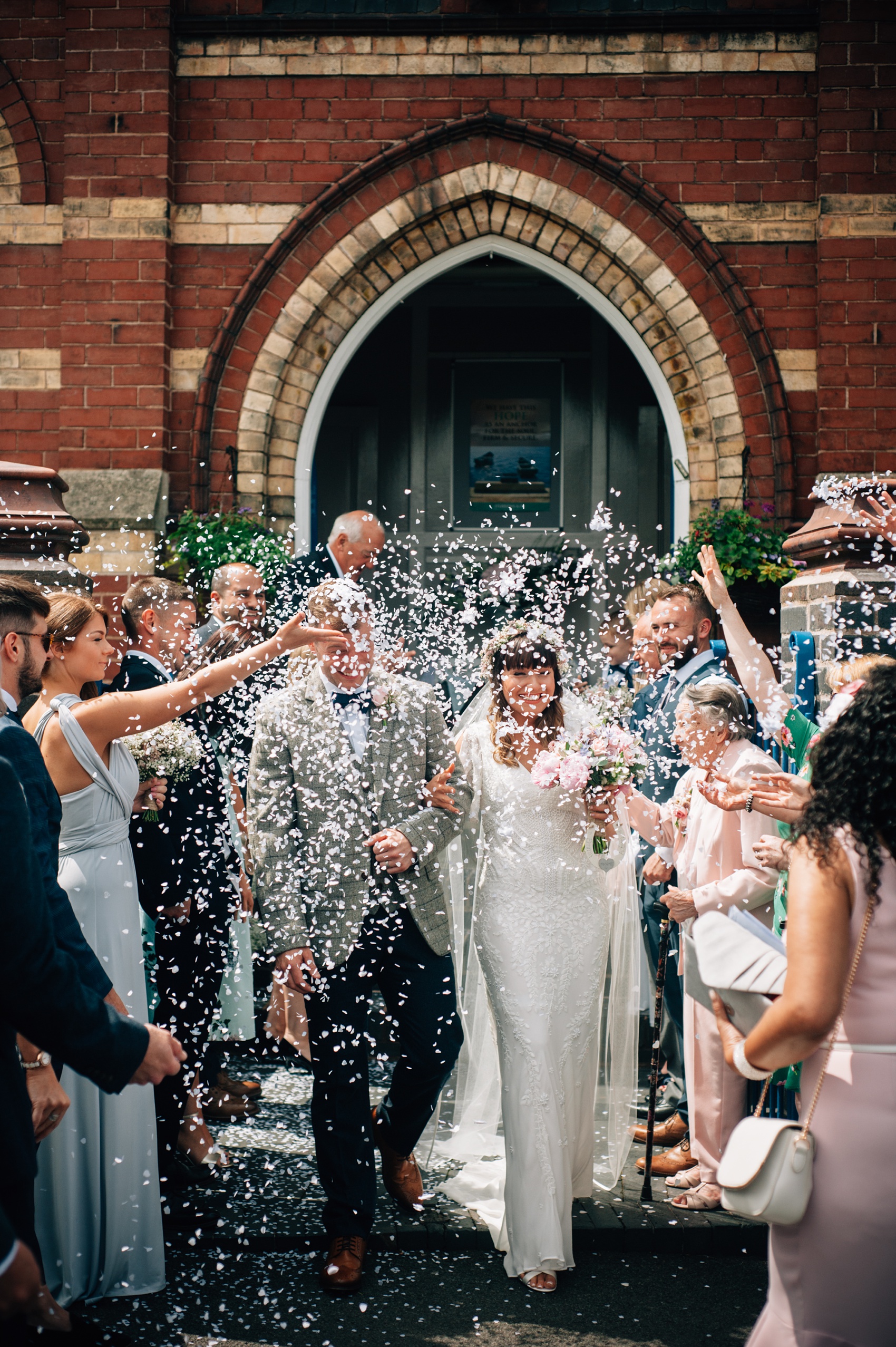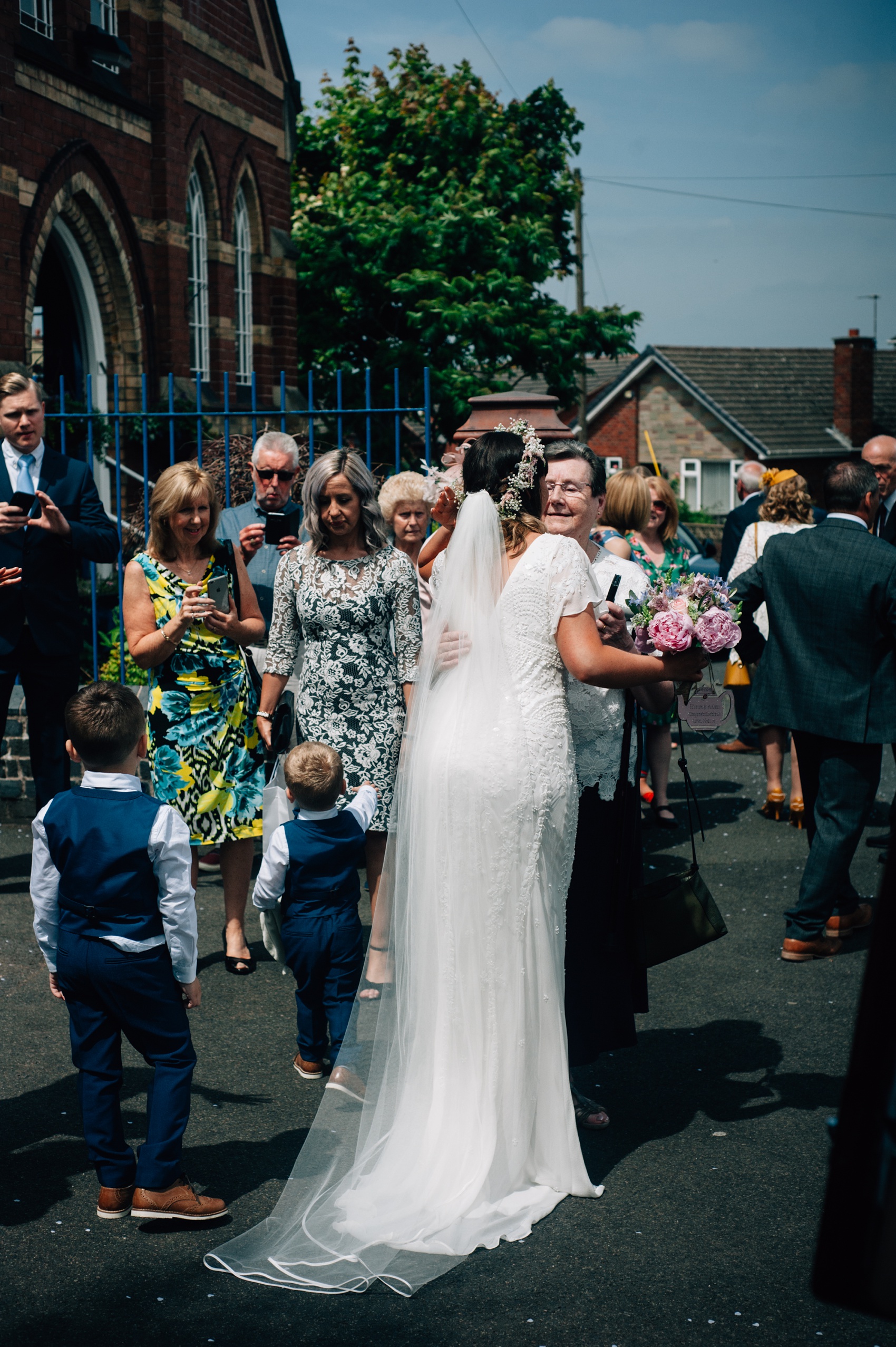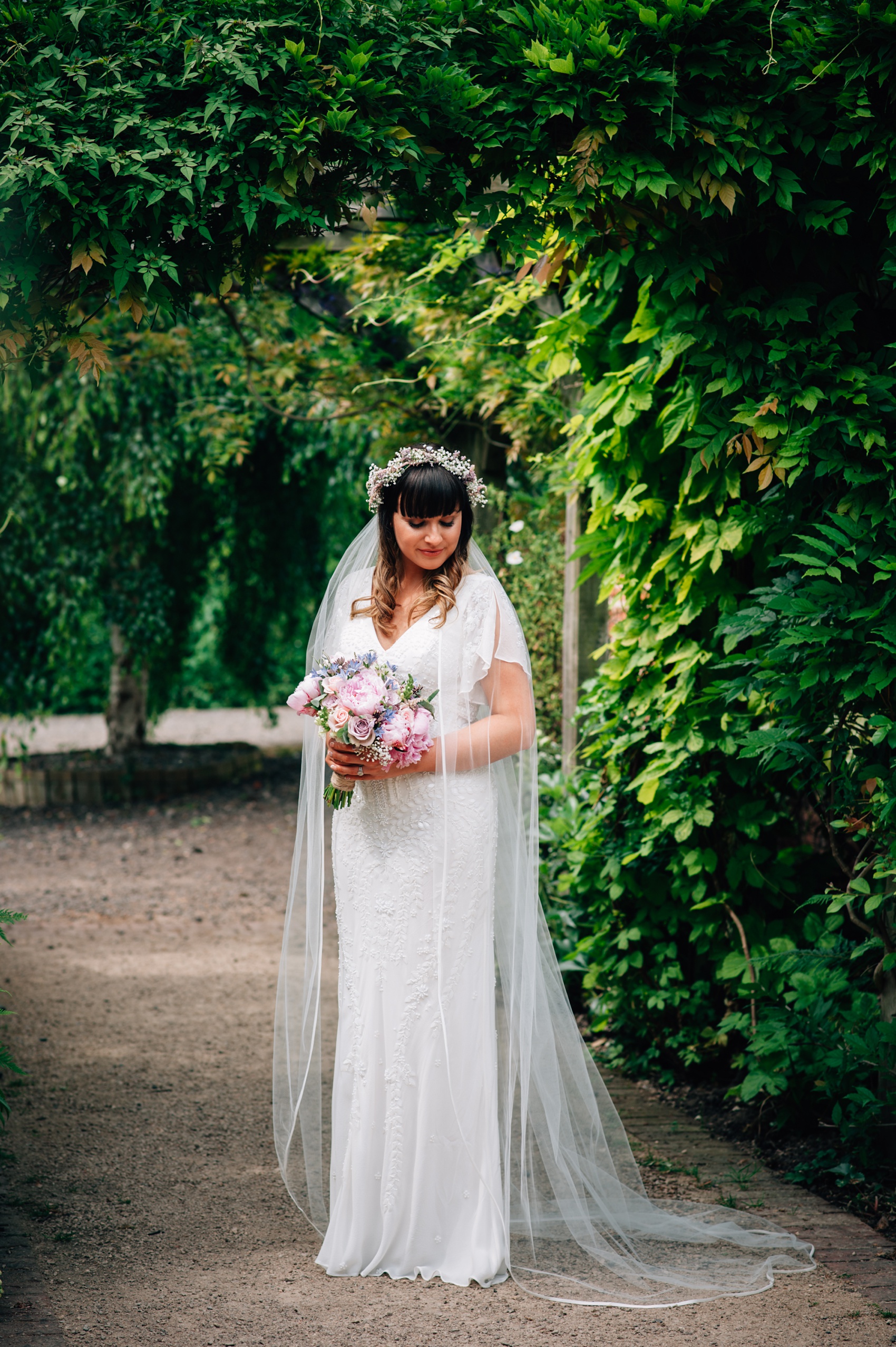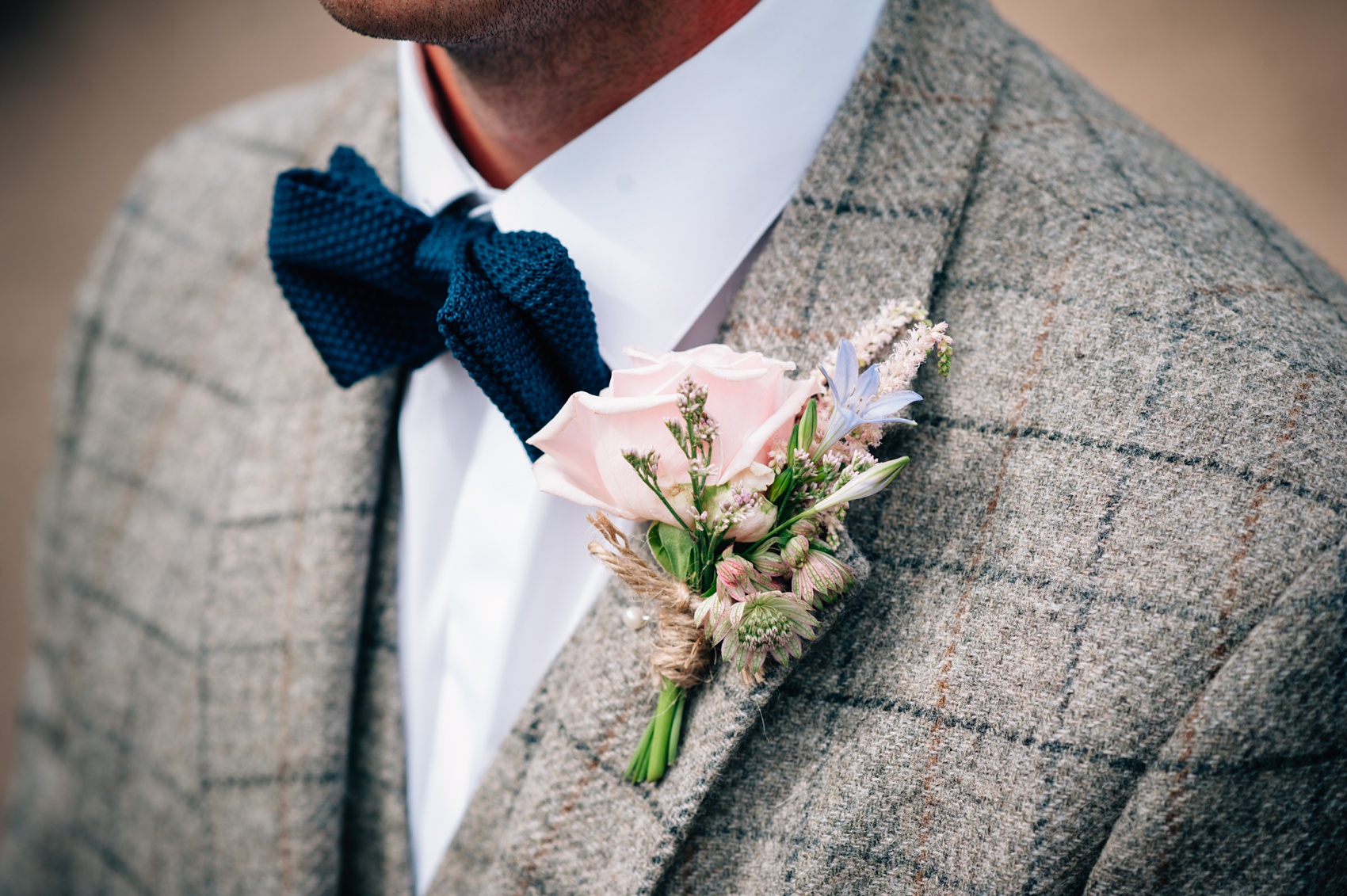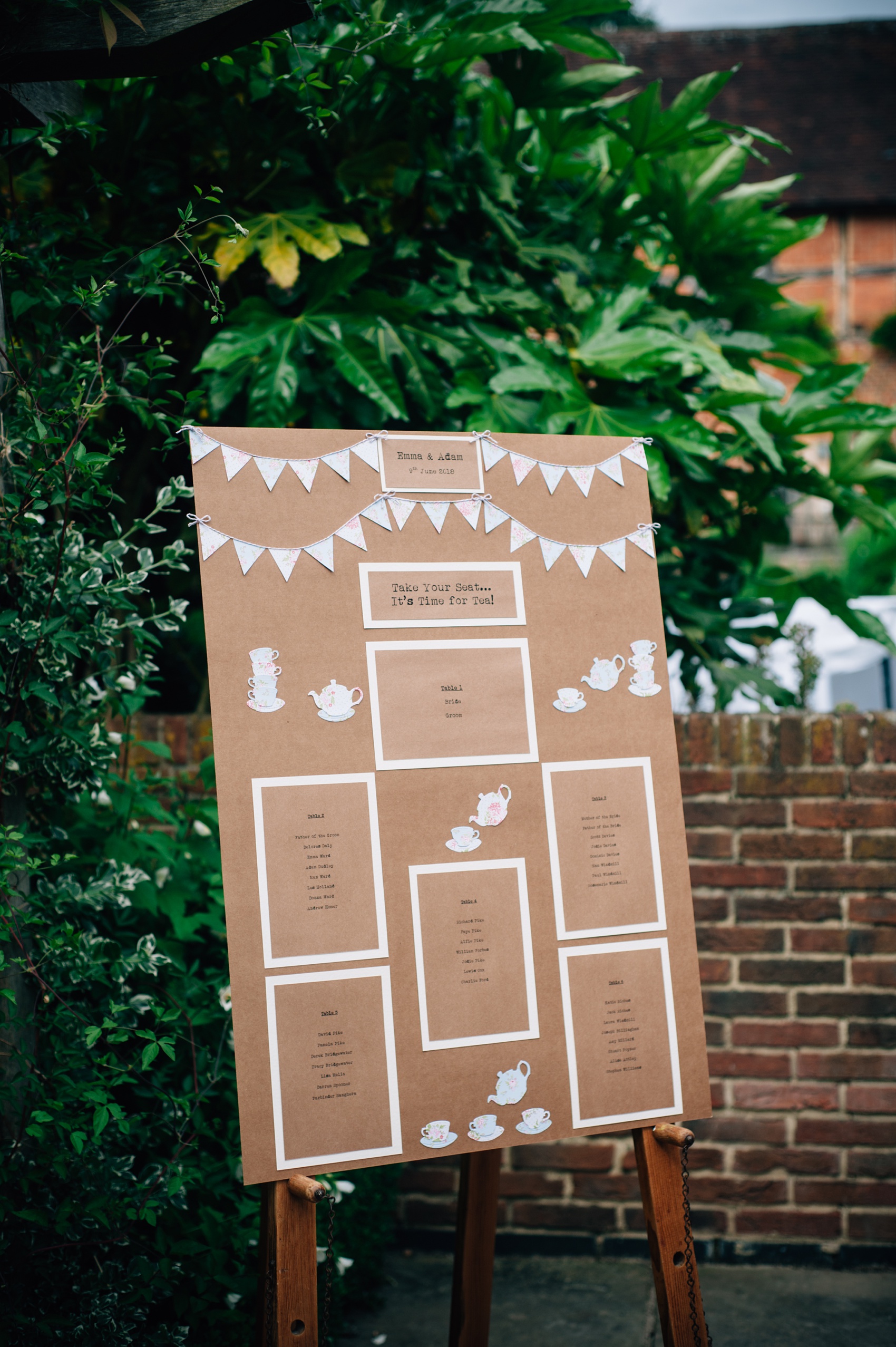 Emma's talented mum baked the magnificent, semi-naked wedding cake. It looks so pretty decorated with yet more delicate summer flowers from Floral Secrets.
Later in the evening, after time spent in the Hall's gorgeously green park, the evening party began with Emma and Adam's first dance to Elvis Presley's 'Can't Help Falling In Love With You'.
"I am a massive Elvis fan and it fitted with our vintage theme."
"No one moment was our favourite. We couldn't have asked for a better day; the weather was amazing, everything went to plan and we had an amazing day."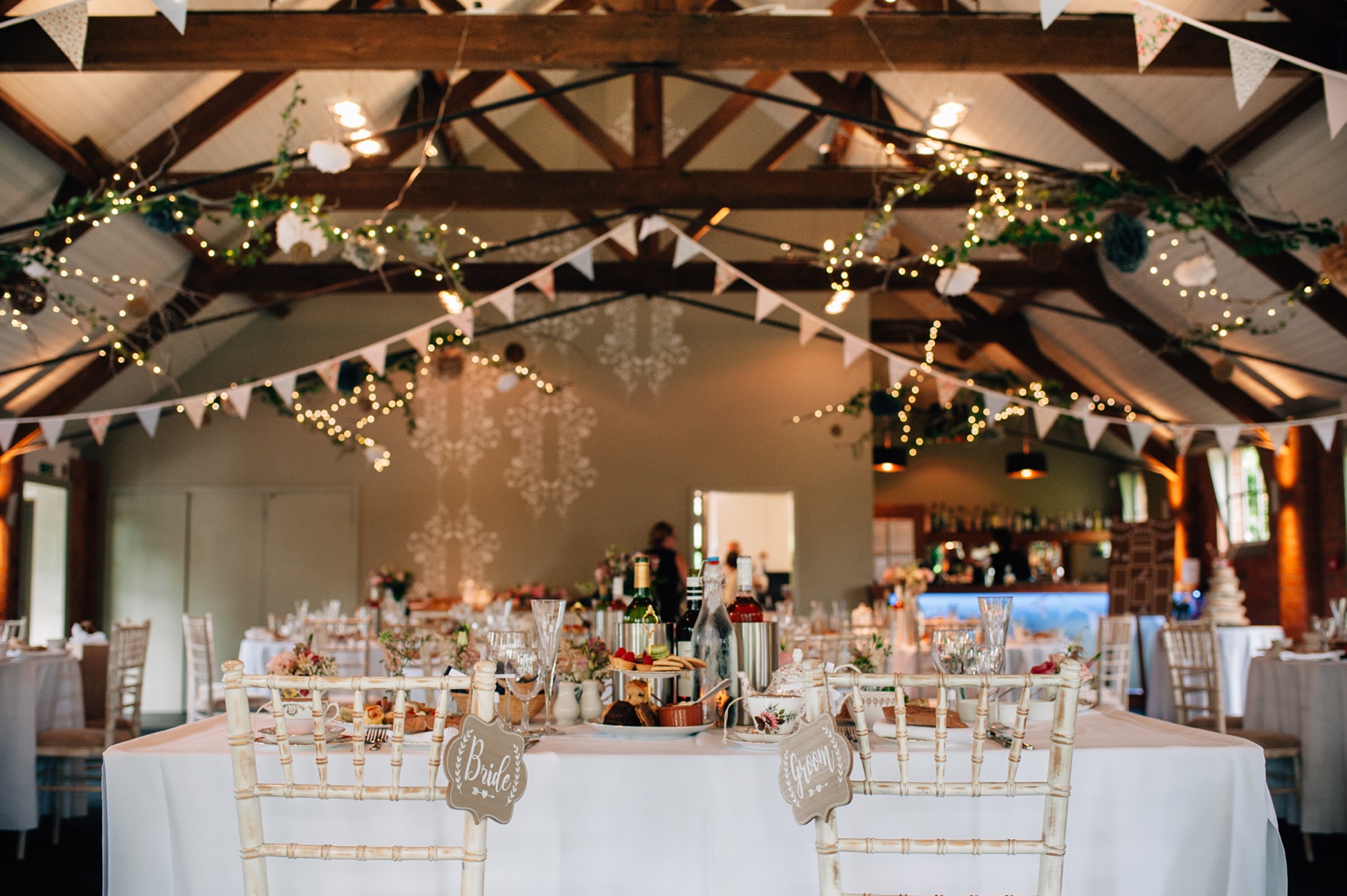 Four Leaf Clover at Gorcott Hall laid on a sumptuous afternoon tea. The newly-weds dined together at a sweetheart table, giving them such a lovely view of their guests enjoying themselves.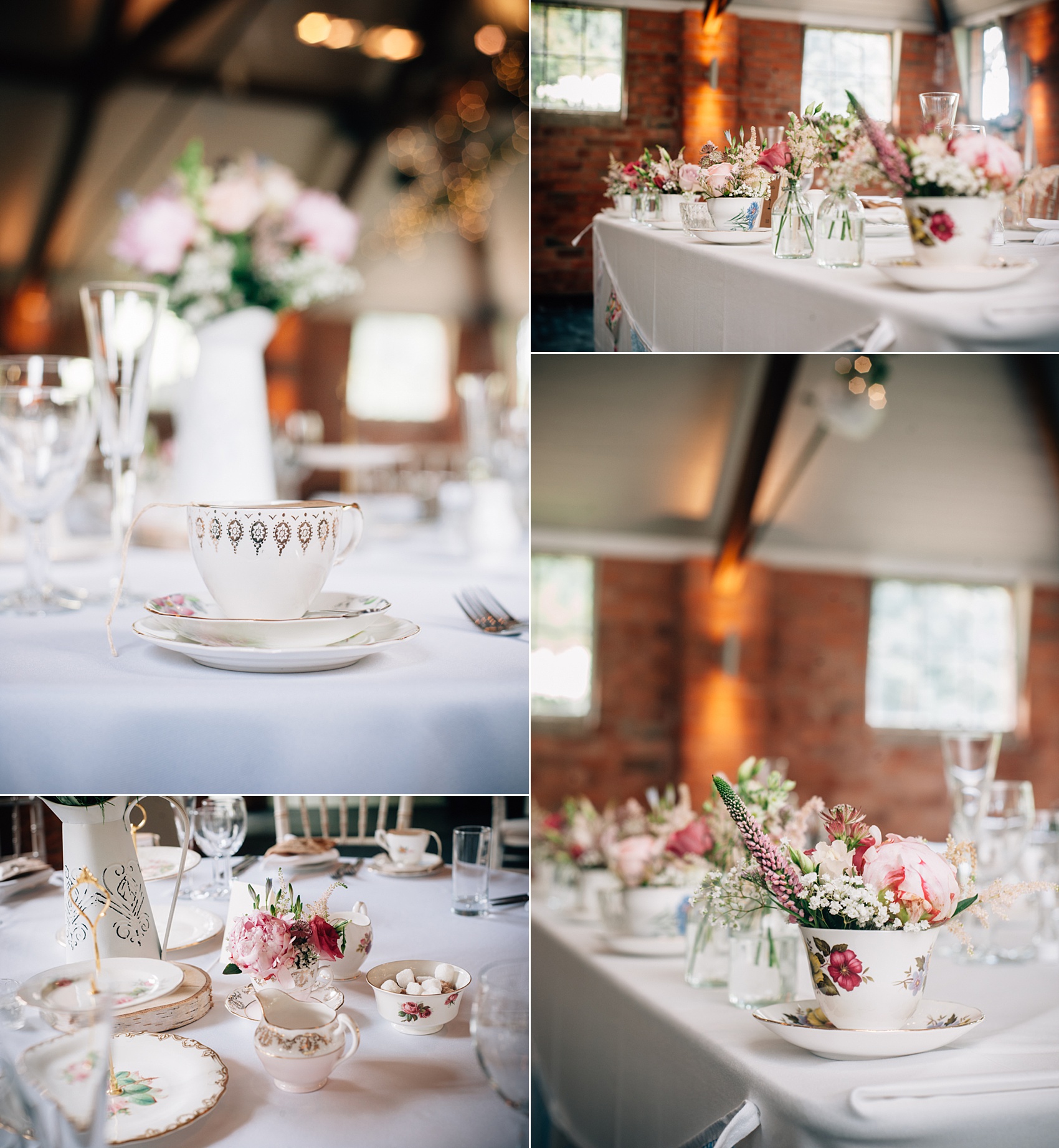 The reception room had been beautifully styled with vintage crockery sourced by Emma from boot sales, antique shops and Ebay. Tea-cups and jugs overflowing with early summer flowers, pretty bunting and fairy-lights completed the utterly romantic look. The charming brown paper stationery was created by a friend, Amy Millard Designs, and Emma made the favour bags herself using Marks & Spencer chocolates and bags from Ebay.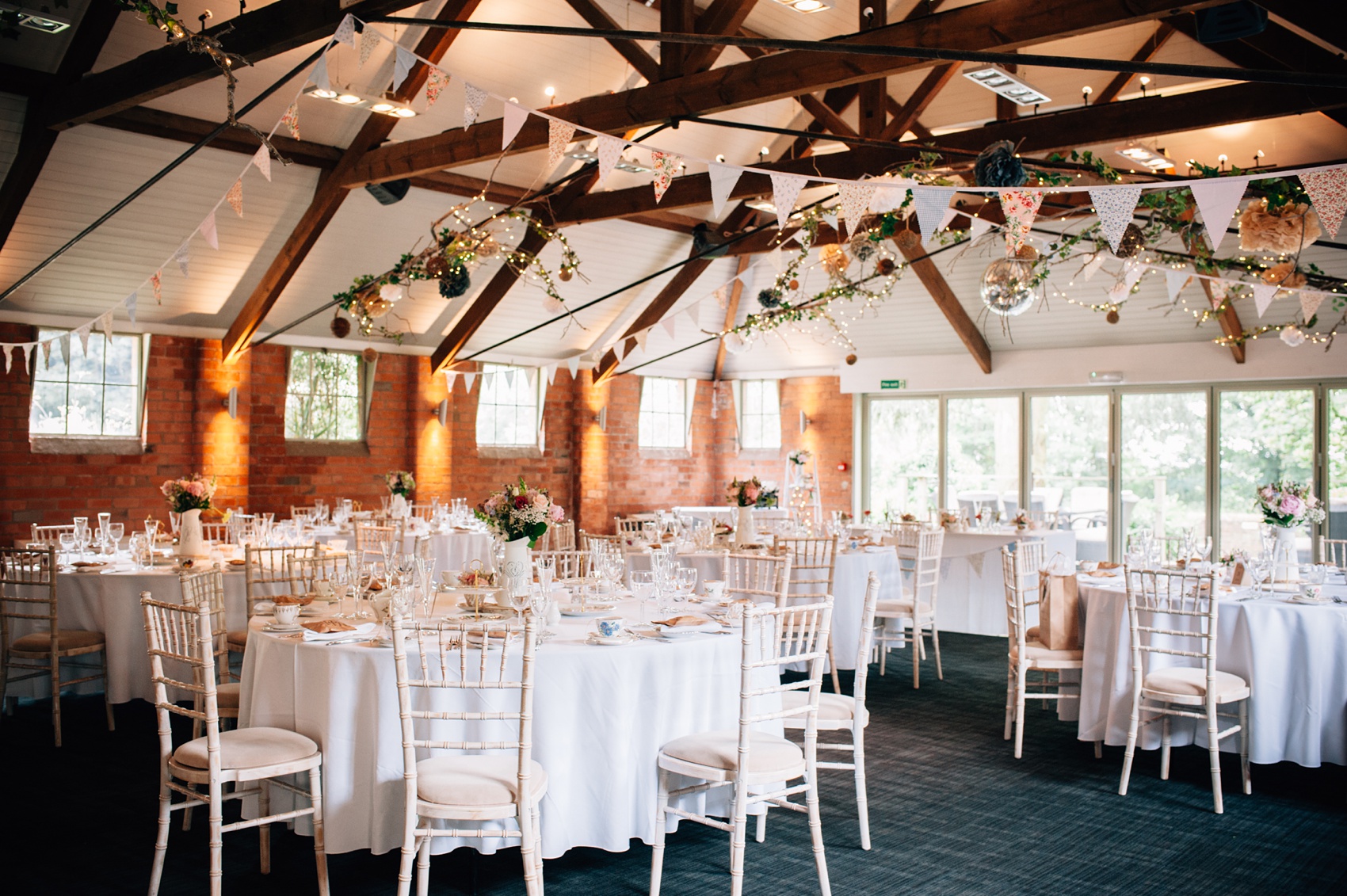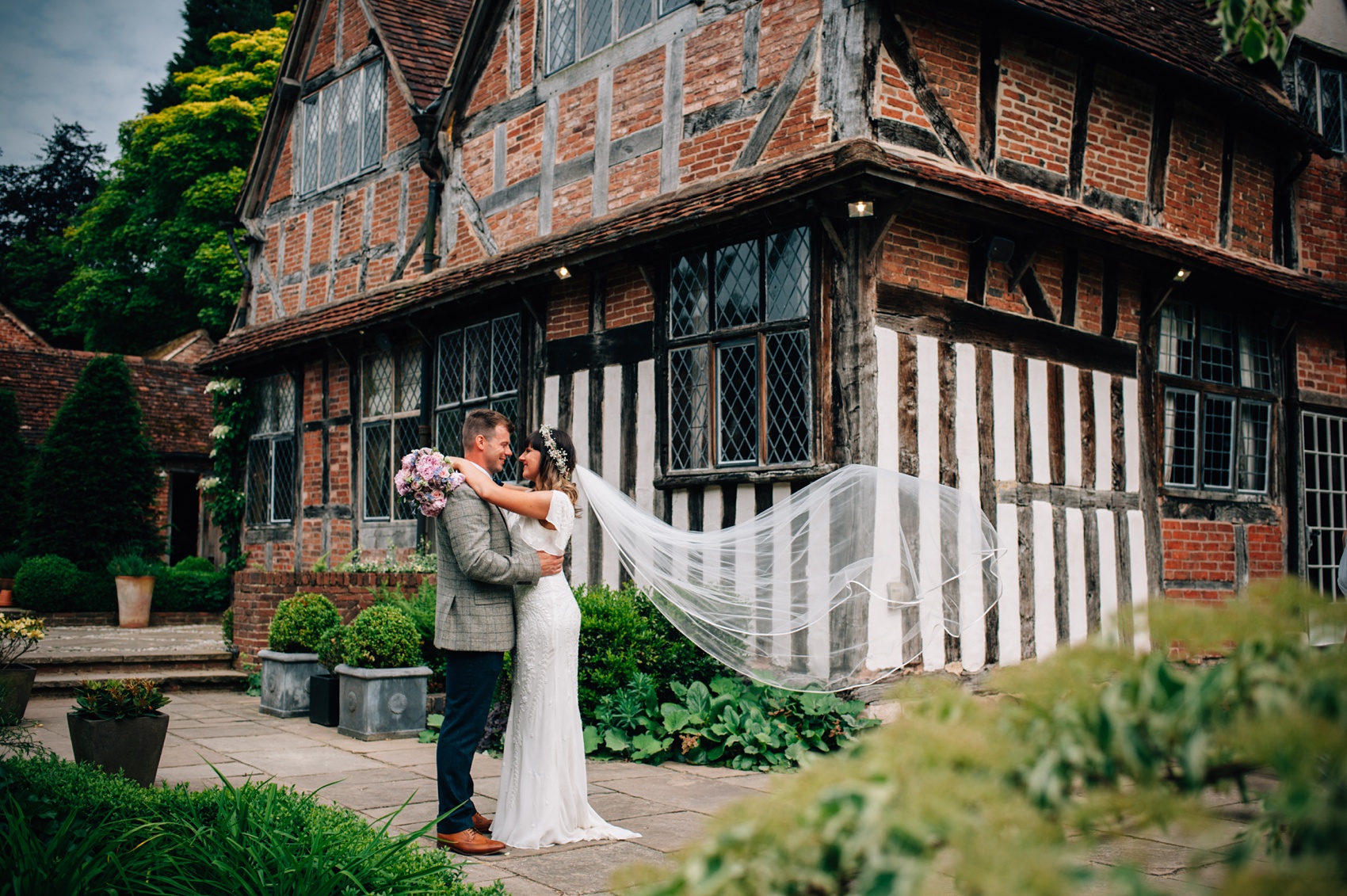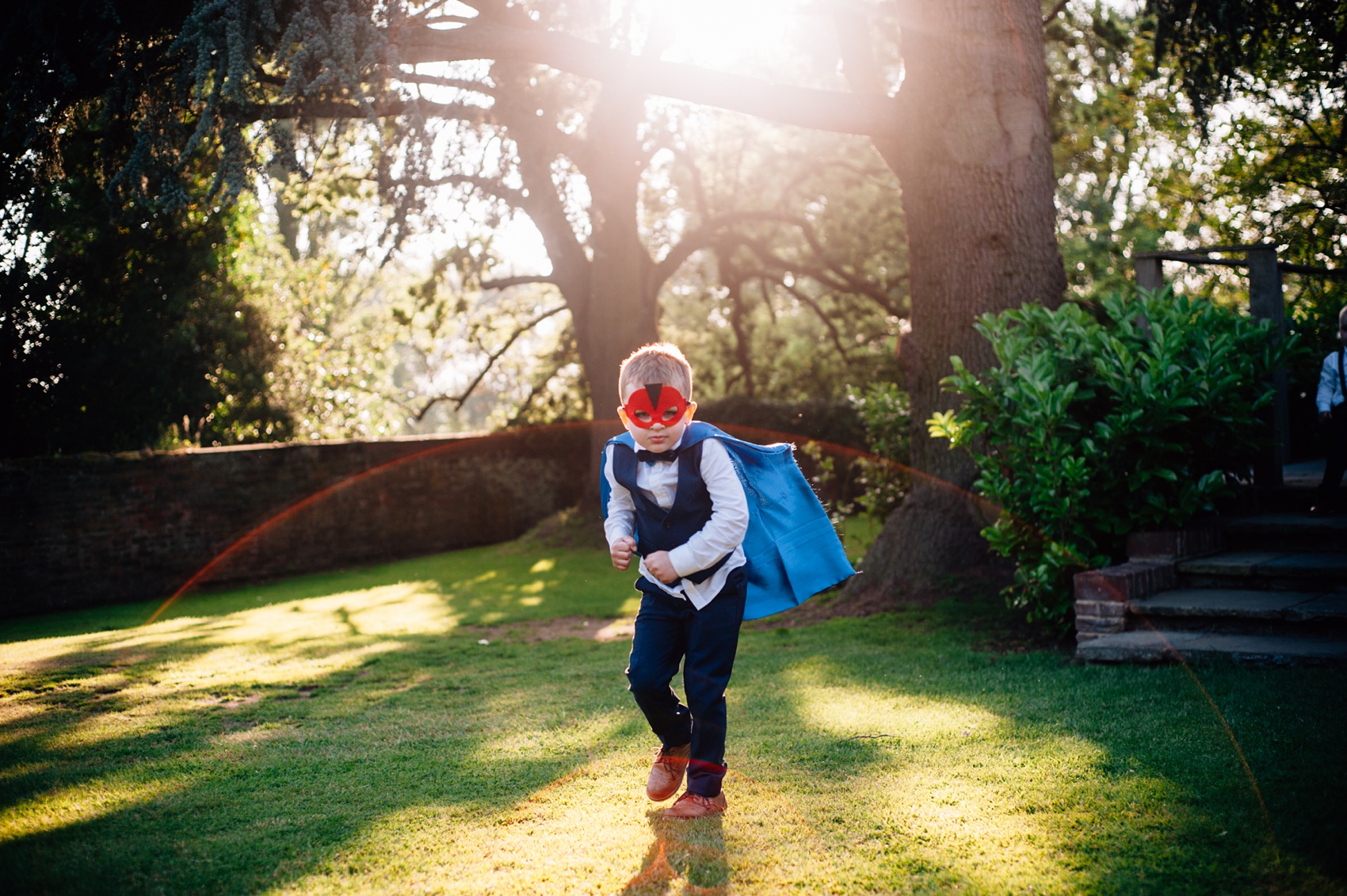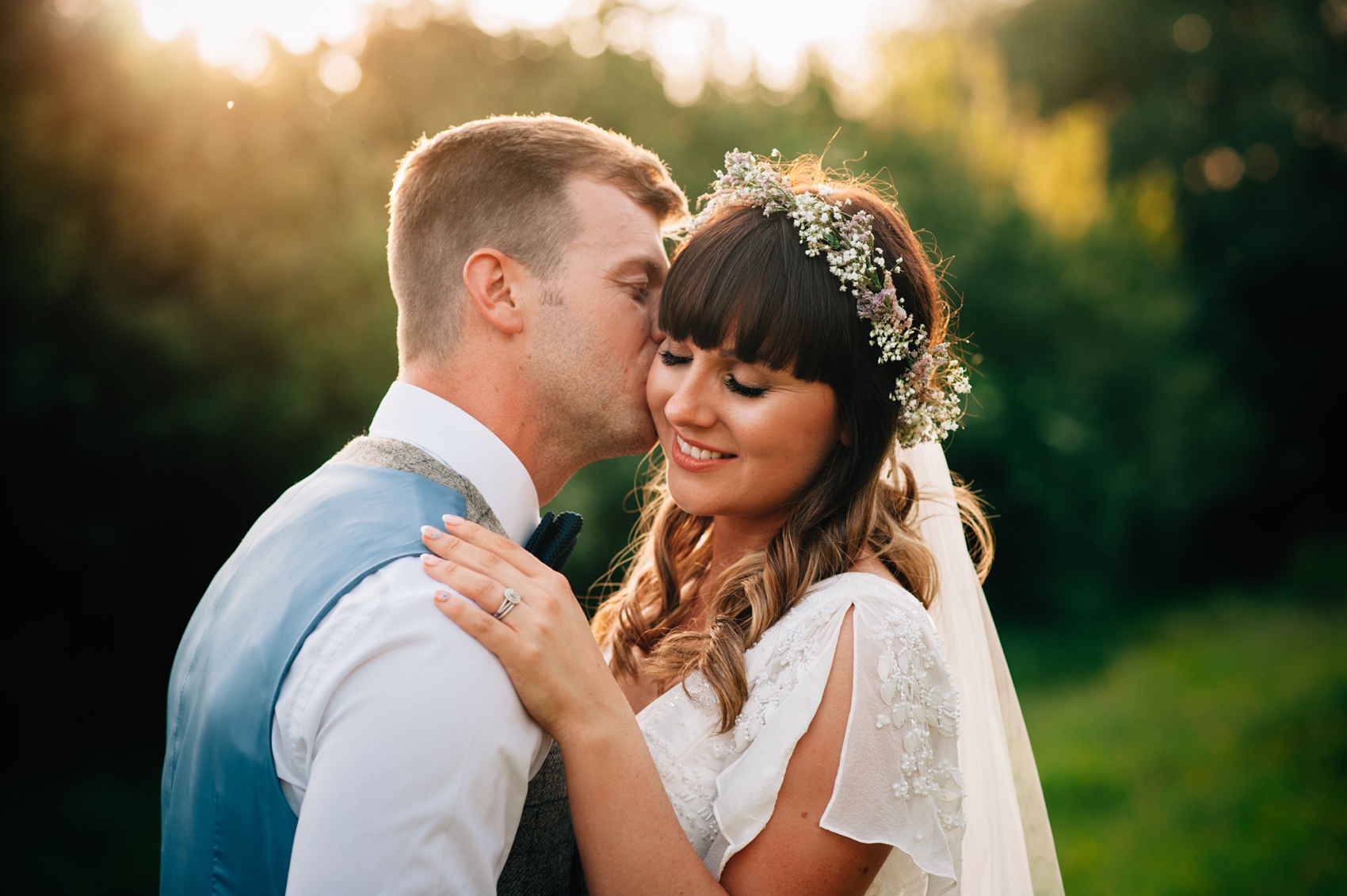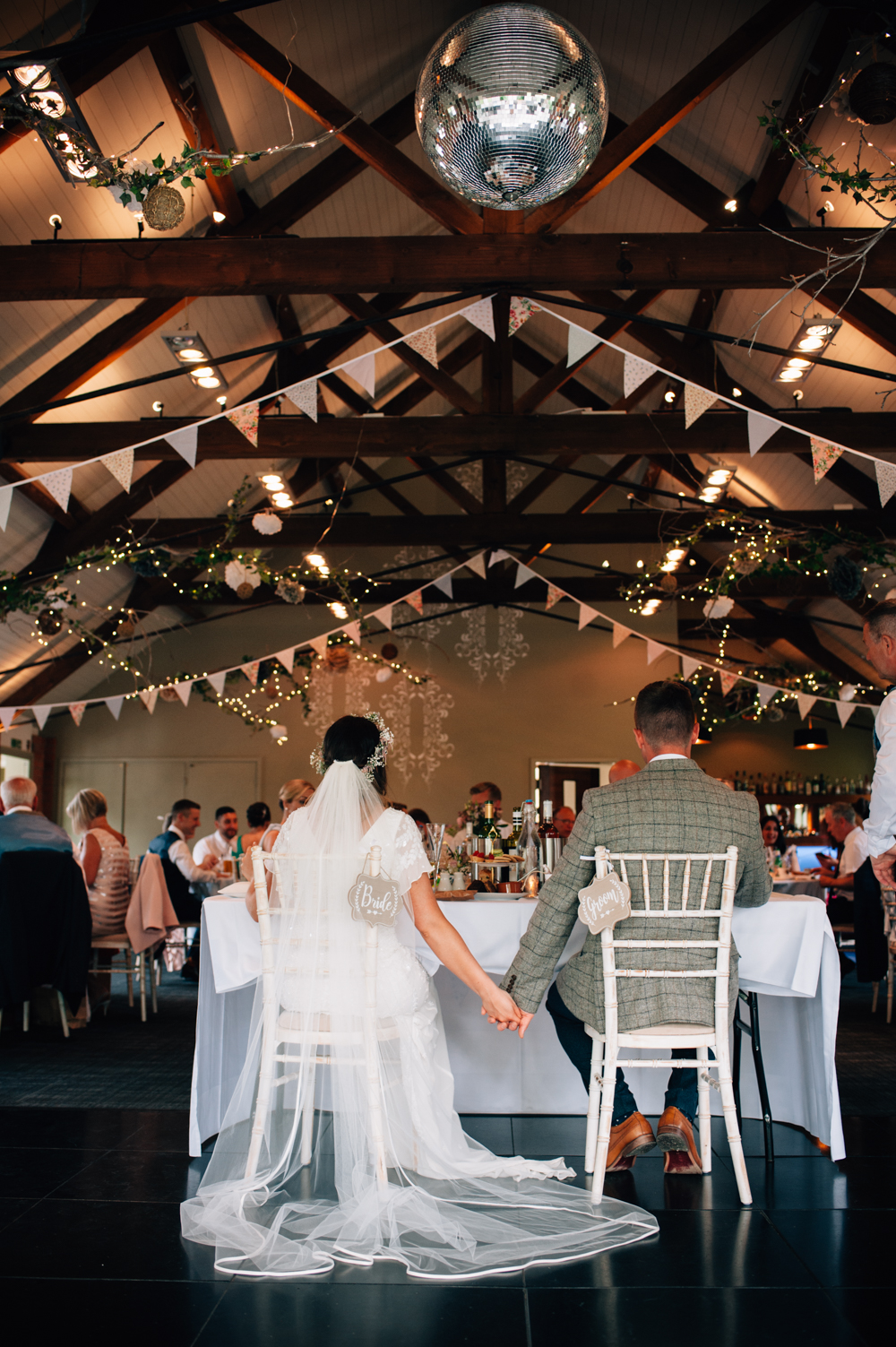 Emma and Adam, sending you so many congratulations on your marriage, and a huge thank you for sharing it with us today. Isobel Murphy, what a pleasure it has been to feature your work. For more vintage-inspired styling make sure you take a peek at these gorgeous Love My Dress weddings.
Ele xx