This week we've been in London meeting and working with a number of clients through our exciting new creative venture, LMD Collective (keep your peepers peeled as we'll be telling you more about this soon).
As I spent time chatting and networking with friends and colleagues this past few days, I realised that more than ever before, the conversation is turning towards talk of sustainability and ethical wedding dress production.
This is so encouraging but highly indicative of the mood amongst brides and consumers right now. More than ever before, we want to know how and where the fashion we are buying is being produced. In fact, I think all brides should at least be aware of how their dress and wedding wear is being made, what with, who by. We've long championed the work of designer Sanyukta Shrestha.  Nepalese born, now London based Sanyukta is a true leader in the design and production of ethical bridal fashion. Her sustainable business model is both inspiring and authentic because the way Sanyukta runs her business comes from a very genuine place.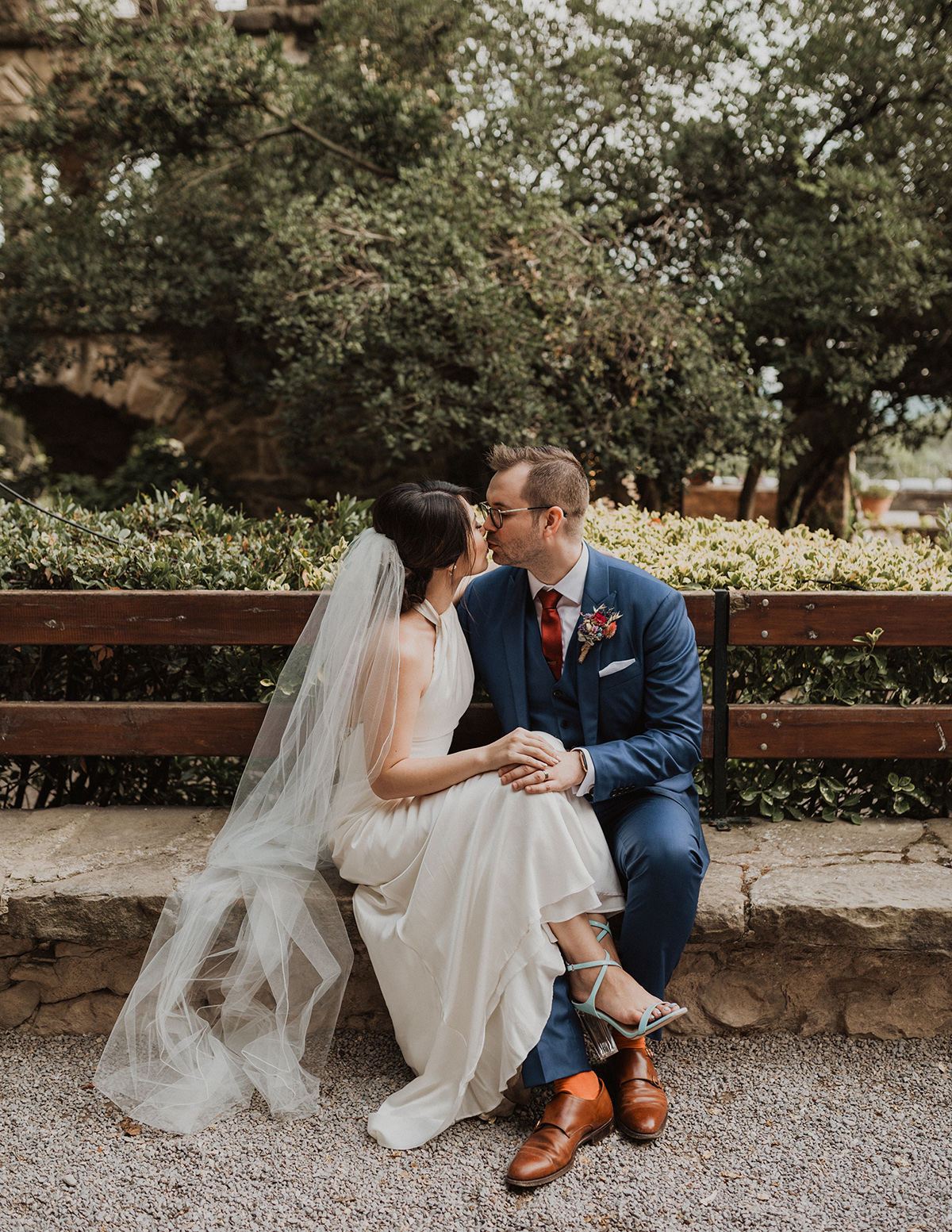 We've written about her commitment to using eco-friendly, ethical and earth-friendly fabrics along with her desire to support female communities of highly skilled silk makers and artisans in her home country of Nepal here already. Today, we're in conversation with Sanyukta about all things 'ethical wedding dress'. How are they made? What are they made of? Everything you might need to know if you're looking to purchase a dress of your own with ethical credentials, is below.

What is ethical silk? How is it produced and how does this differ from traditional silk?
"The cruelty of conventional silk production is a sensitive topic, and partly not widely discussed. For the last five hundred years approximately, the traditional process of silk production involved boiling the the cocoon (with the worm inside) so that the long strands remain intact, a production chain that would not necessarily comply with ethical and Fairtrade guidelines.
This process has not been questioned for years, partly because alternative sources of sustainable silk still have a very small market share but due to the recent environmental and climate crisis, the rise in the number of ethical and sustainable producers is increasing.
Ethical Silk producers are putting serious effort into creating silk by minimising damage to animal welfare and protecting the environment and as well as the producer itself. There are different ways when it comes to the production of ethical silk. One is by extracting the silk from the cocoon after the moth has left the cocoon, allowing silkworms to complete their full life cycle, something that we also call 'peace silk'."
Photography Mark Leonard Photography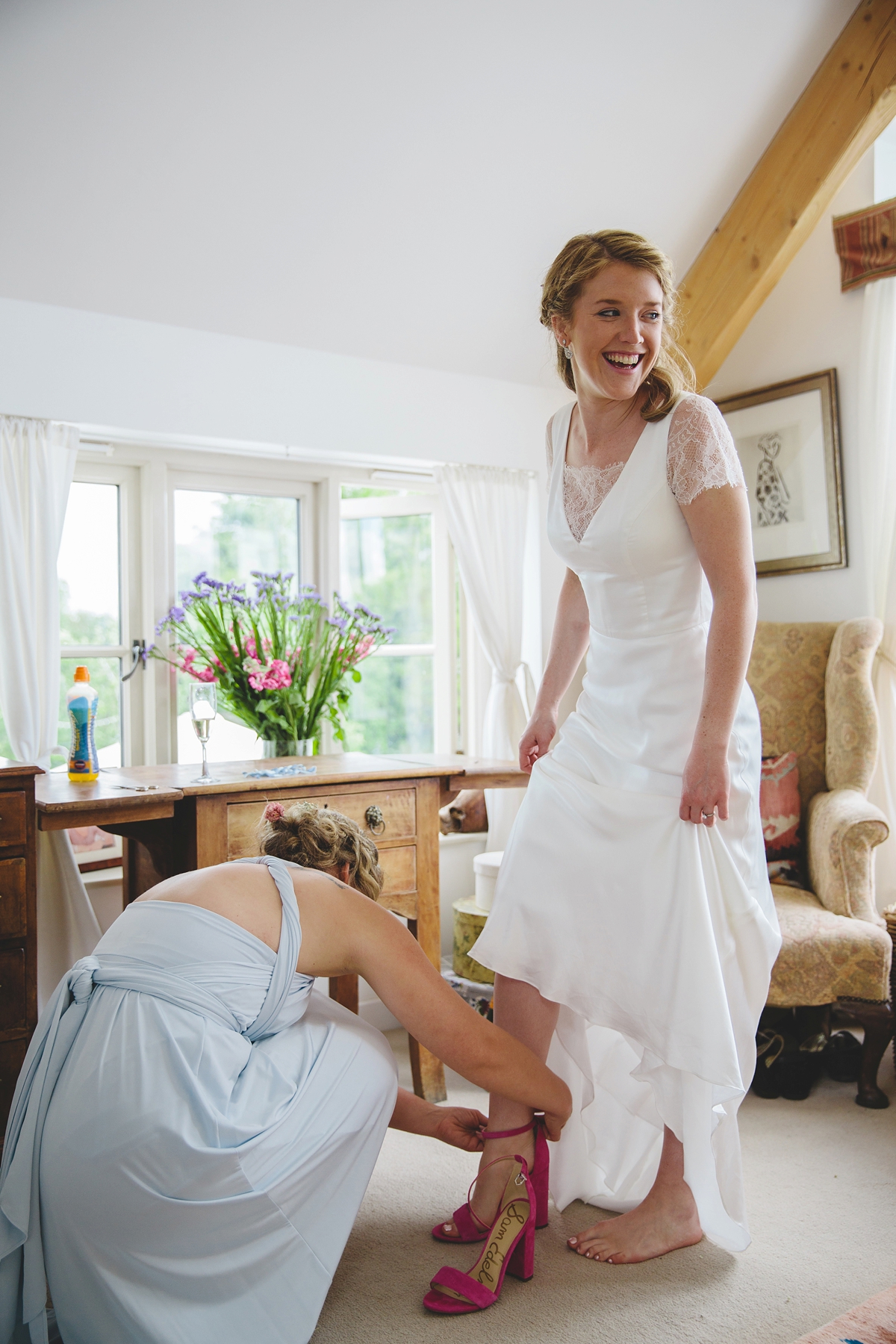 "Secondly, organic silk is created with zero chemicals, as raw silk does not require any treatments using insecticides, pesticides or synthetic fertilisers, therefore it is biodegradable as it utilises natural and sustainable farming techniques and preserves all the positive health properties.
What is not to be forgotten is the humanitarian aspect of production, fair-trade silk. The transparency behind the ethics and philosophy of fair-trade suppliers include the organic and fair-trade credentials, fair wage and good working conditions.
There is a significant amount of communities and villages whose lives have depended on silk production for centuries now and considering these people is truly significant as is creating opportunities for them to sustain themselves while giving back to the community.
As an eco-friendly brand, we do extensive research when it comes to the human aspect of the suppliers we are closely collaborating with as well. We research the supply chain constantly and keep pushing our brand to be as sustainable and ethical as possible because we truly stand behind our brand's spirit: Our ethics and effort to give back to the community."
Images by Blush By B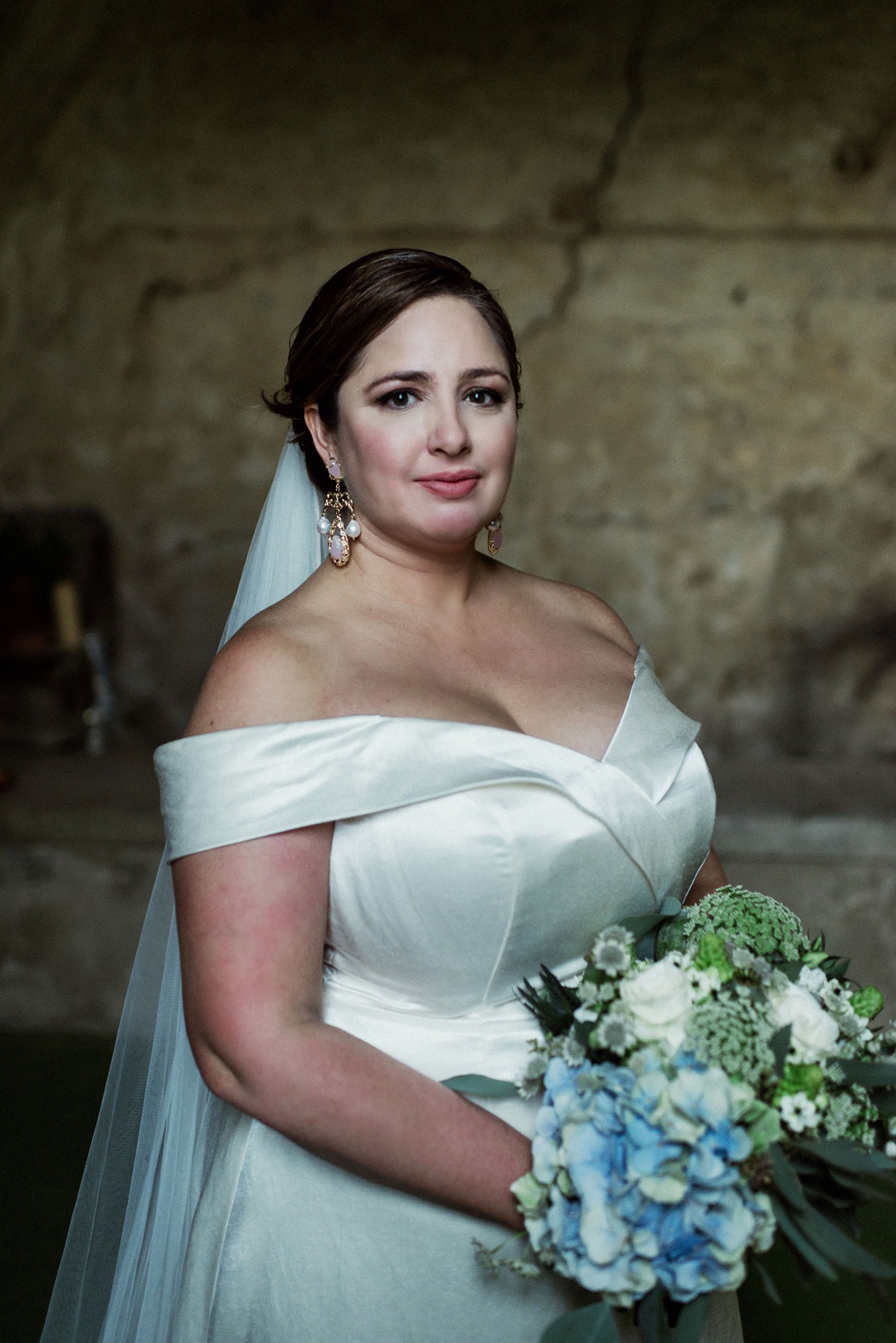 If brides are looking for dresses produced with ethical silk, what should they ask? How can they be sure that the silk in their dresses is produced ethically?
"Transparency is key. Being a sustainable and an eco-friendly bridal brand for the past 8 years, we see that the change of the industry is powered by the conscious brides. We feel so happy when we welcome ethical brides in our boutique, because of their appreciation and curiosity about our craftsmanship and materials.
The first consultation at Sanyukta Shrestha, is a first introduction for a bride to our brand identity and our ethics. Questions around sourcing, production and suppliers are the focus point when it comes to ethical silk, but brides should also pay attention to what the brand represents.
For a brand with no eco-friendly and sustainable profile, it's particularly rare to be able to produce gowns from ethical silk, so our advice is to do your research and ask as many questions as possible.
It is absolutely reasonable to ask where and how silk is produced and whether the production of your silk wedding dress is guilt free, meaning supply and production chain has been well researched and brand is open to answering your questions."
Does ethical silk look different? Does it still flow and move like traditional silk?
"Organic silk is the softest material for a bride that appreciates luxury and comfort. The natural cream shade of silk has a pearl-effect that is dazzling in daylight and is a signature material for brides who seek an elegant and timeless wedding gown.
Although ethical silk and normal silk doesn't look much different,  the purity and touch of organic silk is an absolute dream."
Images by Carrie Lavers
In terms of manufacture and design – does working with ethical silk pose any particular problems for designers?
"Using eco-friendly fabric requires years of research and patience, and we constantly challenge ourselves in exploring new ways of being as sustainable as possible. We take time to appreciate the beauty of each eco fabric, by twisting and turning it to the desired level of tactility before we begin to sketch.
As a bridal designer, it was highly important for the identity of our creations to be instantly recognisable, not only for their eco-friendly materials, but also for their unique design and luxury feel.
Organic silk still is a rare material for the majority of bridal designers, due to the high cost of workmanship and lengthy production process of ethical silk, yet we believe it is one of the finest and most elegant materials a bride can feel on her skin.
One of the most desirable fibres for the brides, the use of ethical silk is beneficial for the health and comfort of our brides as well as for the planet."
Images by Photography 34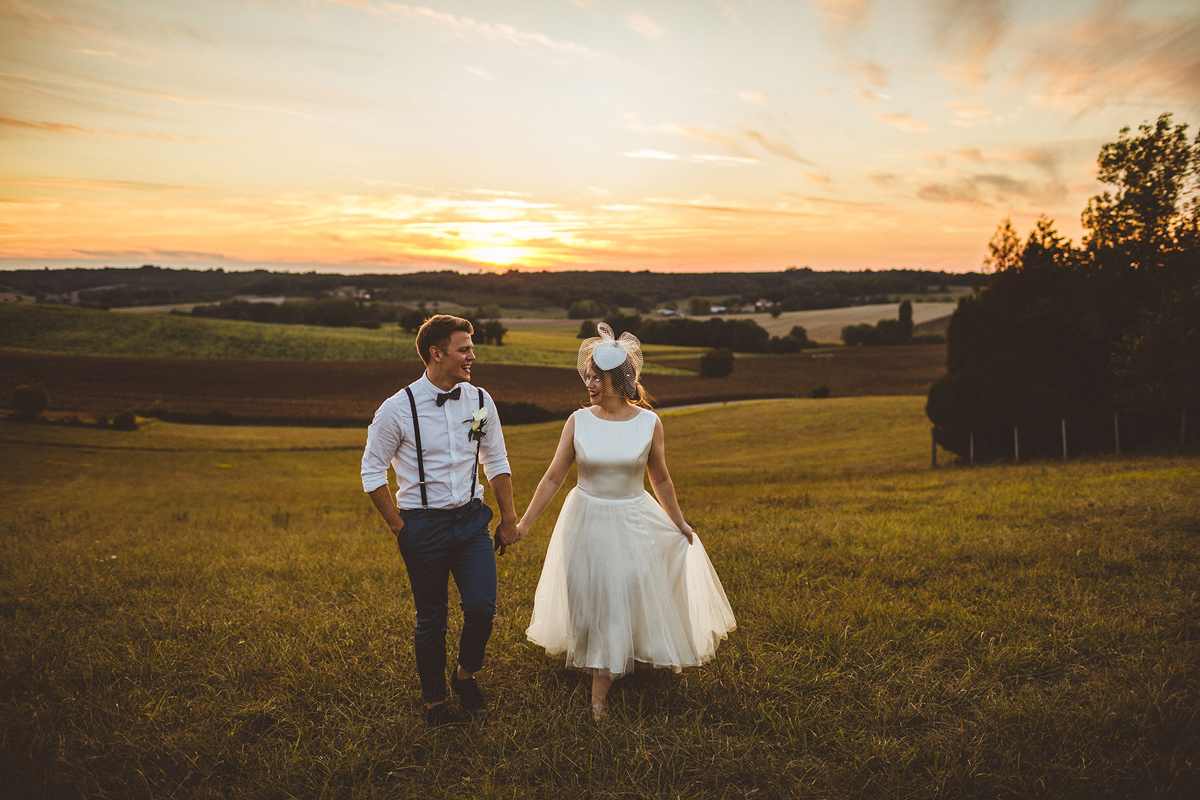 How can brides make sure their ethical silk dresses look their best on the big day and how should they store them before and after the wedding?
"As a sustainable brand, we are fortunate enough to have a team with excellent fabric knowledge and a true passion about ethical and organic material. Every member of the Sanyukta Shrestha team can provide in depth information about the material of each wedding gown and help our brides protect, as best as possible, their wedding gown before their big day.
All of our gowns are steamed to perfection and come with their own eco-friendly dust-bag, covered in eco-friendly tissue-paper, before the official collection from the bride.
Our hangers are made out of soft materials and the dresses are always carefully hung according to their design and silhouette. We provide all the information required to our UK based and international brides, taking into consideration the location of their venue, weather, and the characteristics of fabric and the means of transportation.
Every wedding gown demands different care, so our tips vary, but we make sure to be in constant communication with our brides in case of any last minute questions before their big day.
After the wedding ceremony, we provide advice on where to take their wedding gown for dry-cleaning and how to properly store it, as well as suggestions for ethical specialists when it comes to dry-cleaning and fair-trade storage boxes for their wedding gowns."