Over the next few days and weeks, we will be pouring our heart and soul into supporting as many wedding industry suppliers as possible.
This will pass, we need to weather the storm. Get through it and then get out the other side. And be exceptional, like we always are as creative businesses. You can follow advice and updates we are providing to couples and industry suppliers here.
Today I am beyond proud to share the work of my lovely (and very local – waves!) friend and photographer, Georgina Harrison, whose collaboration with our wonderful Little Book member, Wedding & Events Floral Design, have produced these stunning images – which also share the incredible designs of one of our very favourite designers, Andrea Hawkes Bridal
Photography by Georgina Harrison

+ Follow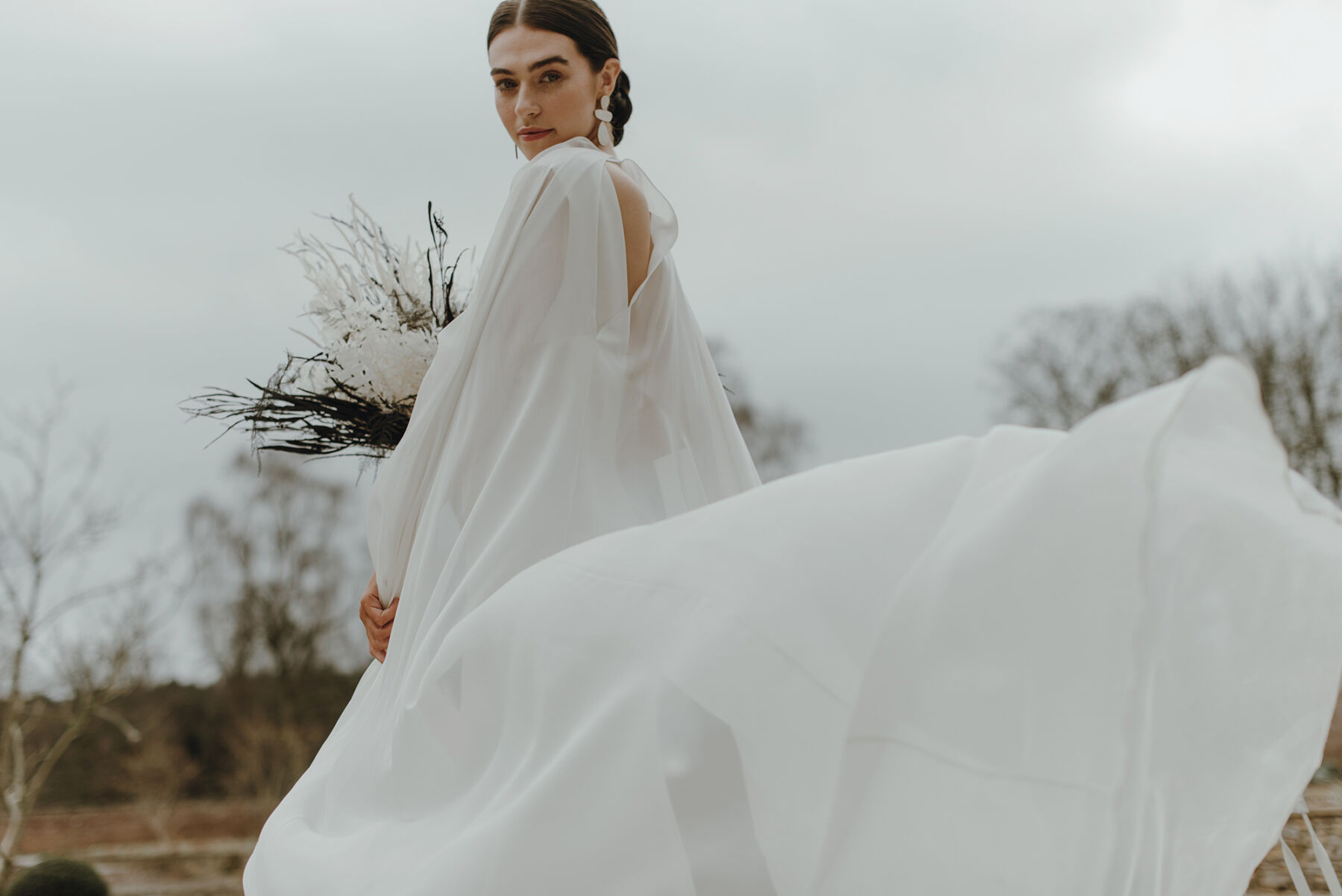 From Weddings & Events Floral Design
'"When the uber talented Georgina Harrison asked us to collaborate on this shoot, we jumped at the chance. Monochrome designs and styling with a stellar line-up of suppliers in the fabulous Fig House at the beautiful wedding venue that is Middleton Lodge? Yes please. We chose a palette of black and white  for the table styling, using orchids and dried flowers like Lunaria and Bunny Tails and sprayed black foliage."
"For the Bouquets, a formal, but modern rose and orchid created with the wonderful 'Toffee and Dorchester' roses was captured beautifully in Georgina's images. The black and white dried bouquet lent itself wonderfully to the sublime, contemporary bridal fashion by the wonderful Andrea Hawkes and undeniably glamorous shoes by Freya Rose London. 
"Finally we couldn't resist creating the huge foam free Pampas Cloud with Black & White dried elements and beautiful Orchids for that luxurious look."
 Wedding & Events Floral Design

+ Follow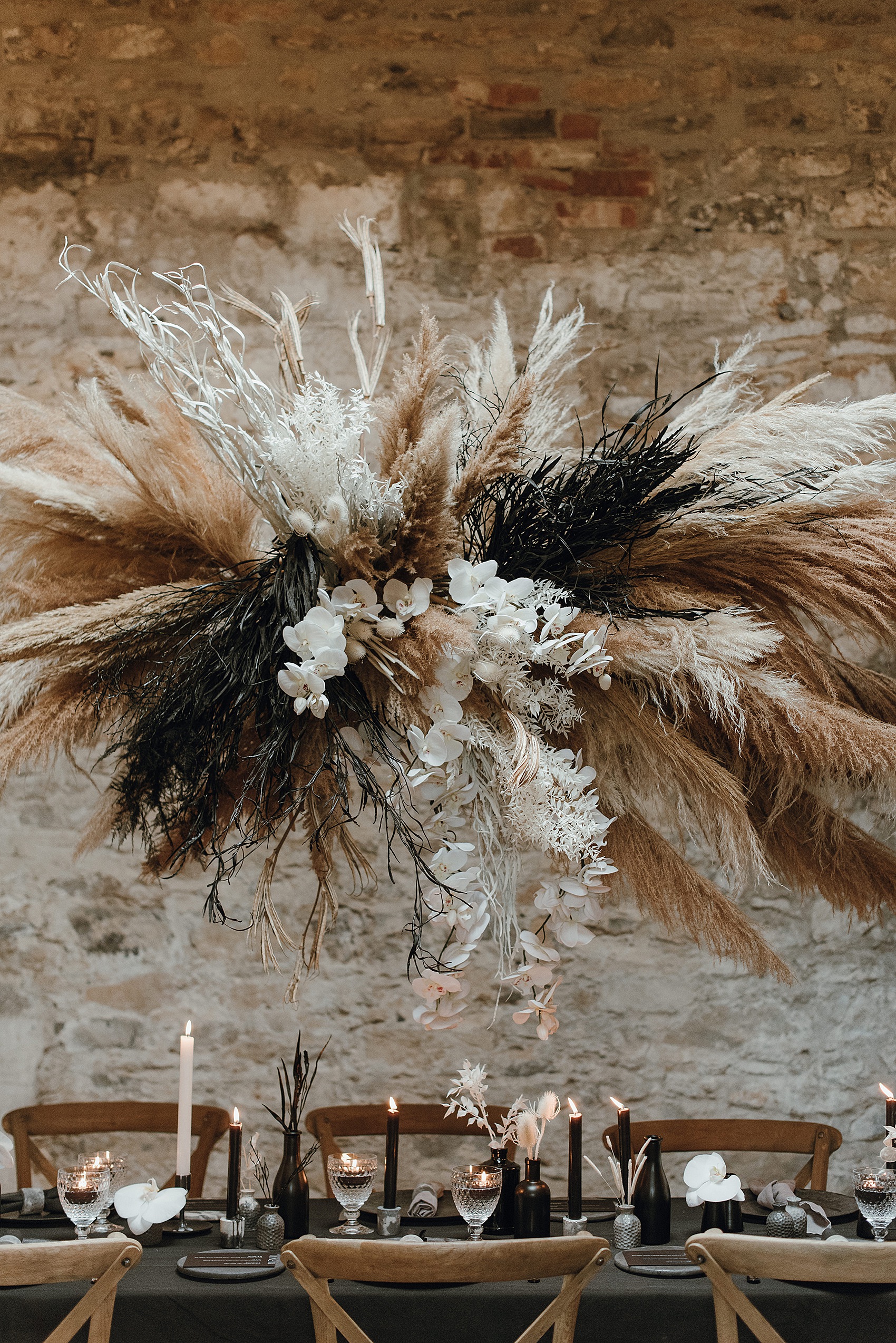 From Georgina Harrison, Wedding Photographer
"Our editorial shoot was very much inspired by the style savvy and contemporary bride who as creative suppliers, we are seeing enjoying simple, classic and effortlessly elegant design currently."
"We wanted to create a luxurious, modern edge using a mainly monochromatic palette, with plenty of black to showcase elegant shapes and strong design."
"The Fig House at Middleton Lodge, a most gorgeous wedding venue nestled within the most sublime North Yorkshire countryside, was the perfect backdrop for our shoot, with its understated style, perfect amount of restoration and huge grey framed windows that cast the most beautiful natural light into the scene."
"315 Press set the tone perfectly with a luxurious black stationery suite featuring white contemporary letterpress text. The bespoke black menu cards sat beautifully on concrete trays handcrafted by the lovely Hannah Harriet. Hannah's homeware designs are perfect for the modern interior look."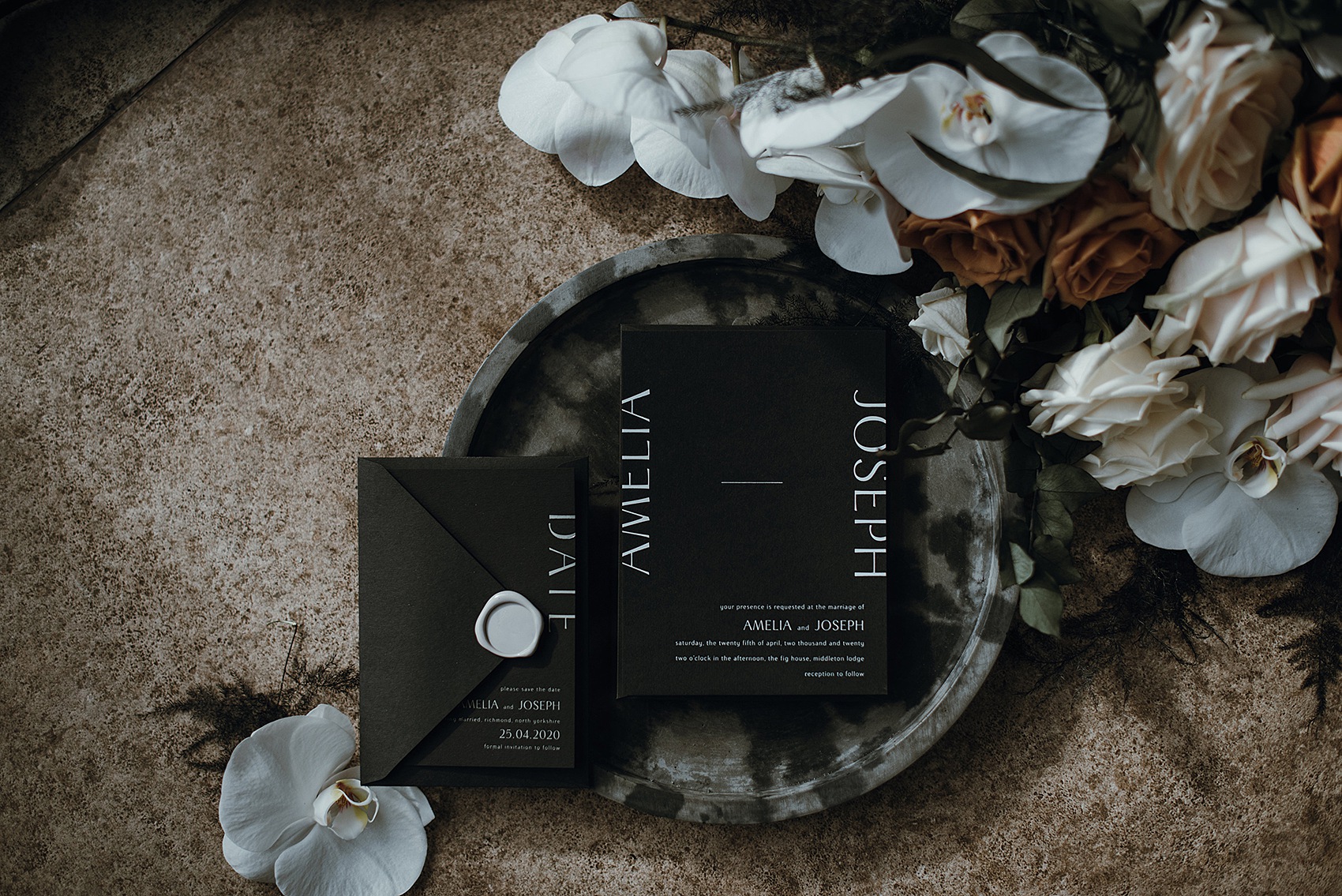 "We featured four amazing dresses from Andrea Hawkes Bridal. Two of which were from the current capsule collection, with clean cuts and sleek tailoring using the most luxurious silks and leathers."
Then the simple, slinky silk Drew dress which is the perfect cut and just flows effortlessly then lastly the stunning Liberty that features a long flowing cape for that softer look."
"In keeping with the effortless, edgy vibes, we wanted to add a statement earring. The 'Ana' in mother of pearl by Wolf & Moon. These were the perfect pairing for the insane 'stardust' heels from the amazing Freya Rose echoing the luxurious feel with quality design & materials for the contemporary bride. We also used the simple elegant Fefe."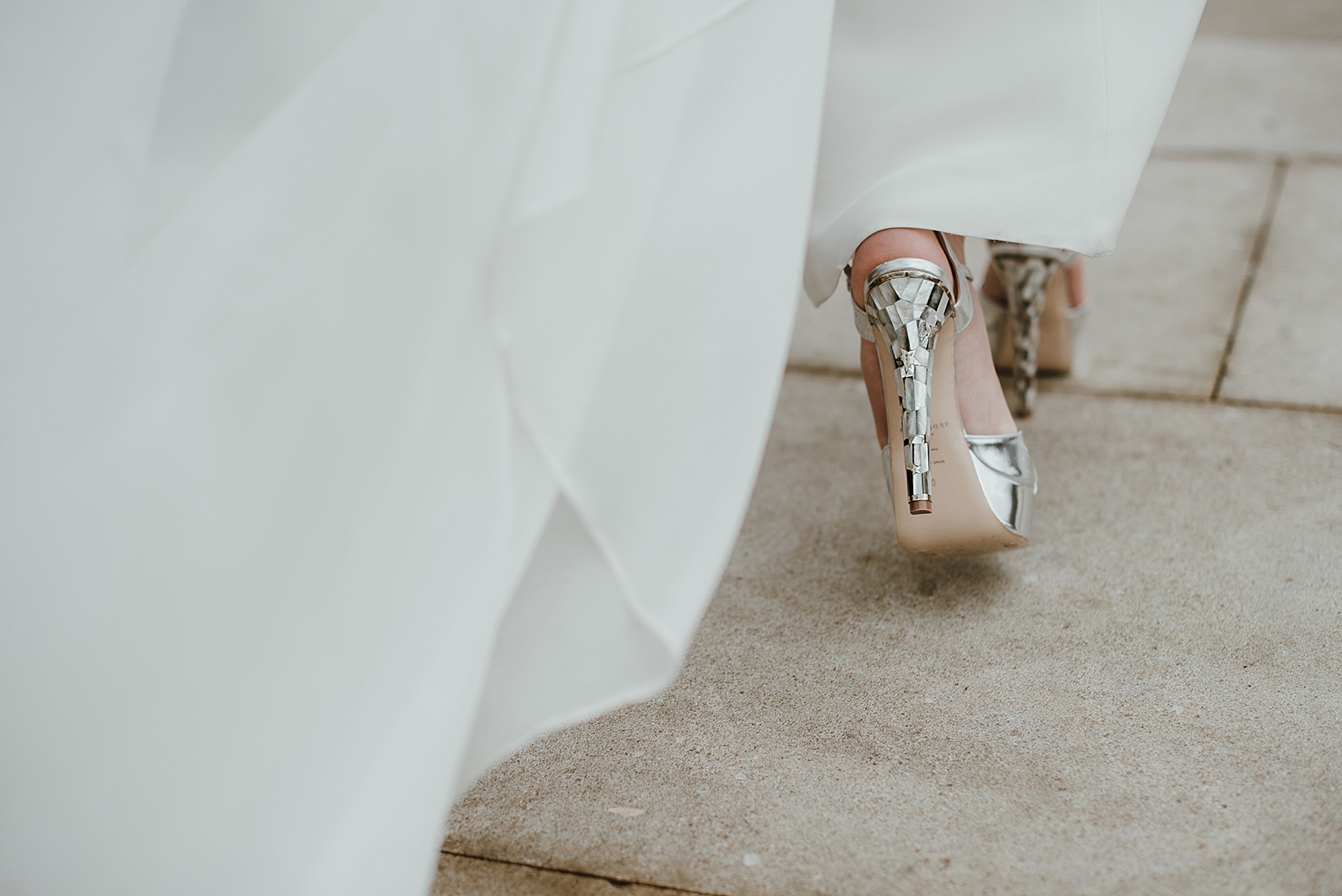 "Enhancing this clean, minimal vibe, the wonderful Michelle, aka, the Cruelty Free Makeup Artist and the talented hair stylist Becca Hunton styled hair and make up with a sleek back pony tail and wet look combed back hair. A darker smoky eye but dewy fresh skin brought our looks up to date for the modern bride."