When I think of all the weddings I've been to, some things always stand out. The decorations, the atmosphere – and most definitely, the food.
A great wedding menu sits at the heart of your celebrations and I know from my own wedding last year (which I'm delighted to say we'll be sharing soon!), that looking out at everyone enjoying your wedding breakfast, smiling, laughing and chatting, is one of my favourite memories from the day.
Today, we're joined by the team from the RSA, one of London's most exceptional wedding venues, to talk about what's on their menu for the forthcoming year. I have to start by telling you a little a more about RSA because oh my goodness, it's a unique location for your wedding. Hidden away on John Adam Street, just steps away from The Strand in the heart of London, RSA House is a gem.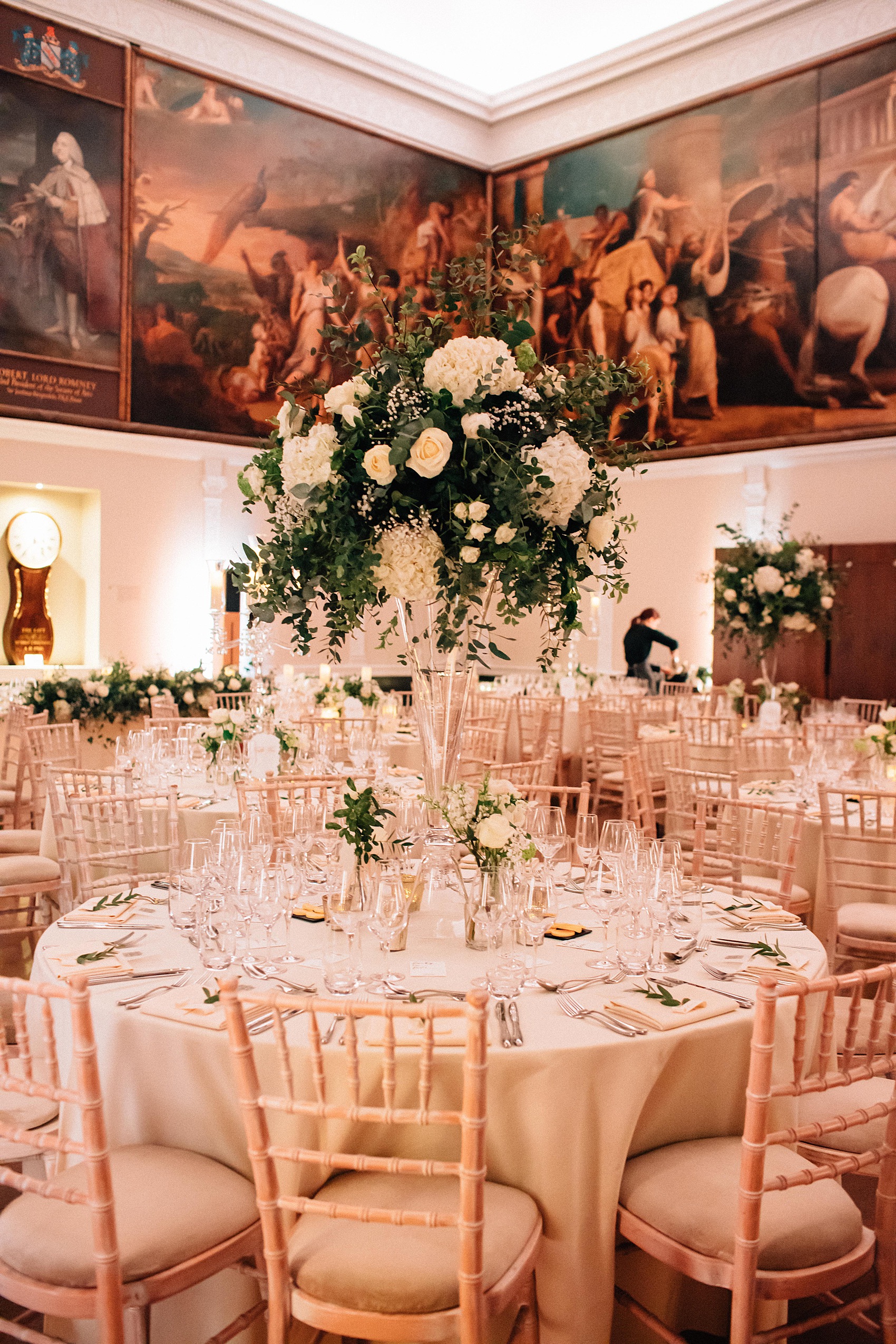 Step inside and you're met with the most glorious selection of spaces – classically designed rooms, murals, romantic staircases, cool contemporary additions and The Vaults, which is the place for a party! Not only that but the team at the RSA love weddings and their knowledge and dedication is just superb.
As well as the amazing interiors, the RSA also has an excellent reputation for first-class food and drink. Their in-house team of chefs create menus that can incorporate your favourite foods, current trends and personal preferences and this is food that you'll never forget.
"We always say that food is one of the most important elements of your wedding day and it is, by far, the biggest thing that people always remember," says Olivia Parrott from the RSA. "No one wants the situation where guests loved the wedding day but not the food and our foodie reviews are all amazing!"
And the selection is as amazing as the quality. From canapes and nibbles through to fine dining or feasting menus, sharing platters, alternative evening food and truly epic interactive dessert stations, you can serve whatever you love at your RSA wedding.
After your ceremony in the exquisite Benjamin Franklin Room, you could move through the Tavern Room and town house areas for drinks and canapes. Let your guests find their appetites with delights such as kimchi pickled quail's eggs, kara-age fried chicken, wasabi shrimp or okra and black bean fritters.
David Jenkins Photography
See this full wedding on Love My Dress
Once guests have taken their seats in The Great Room for your wedding breakfast, you can indulge with a fine dining selection – perhaps you'll start with miso glazed gravadlax or beetroot carpaccio followed by pan fried seabass or roast & confit duck or perhaps a curried cauliflower and sweet potato Wellington if you prefer a vegetarian option. My choice of dessert would have to be matcha brulee or perhaps a coconut pannacotta – yum yum yum.
"Our fine dining and canape menus are perfect for wedding celebrations but, for couples looking to really put their own stamp on food, we have created some bespoke sharing menus that offer 2020 couples something that's maybe a little bit more rustic."
"These menus are inspired by our favourite cuisines so you can opt for grilled halloumi, Kleftiko lamb and more Greek treats or, if you love Italian food, we can offer delicious filled tortellini, Fontina tarts and, of course tiramisu!"
"Rustic, natural, vegan and sustainable foods are huge trends too and we incorporate these into our evening grazing tables. Our European market stall, that showcases the best continental cured meats alongside British and European artisan cheeses, is perfect for midnight snacking."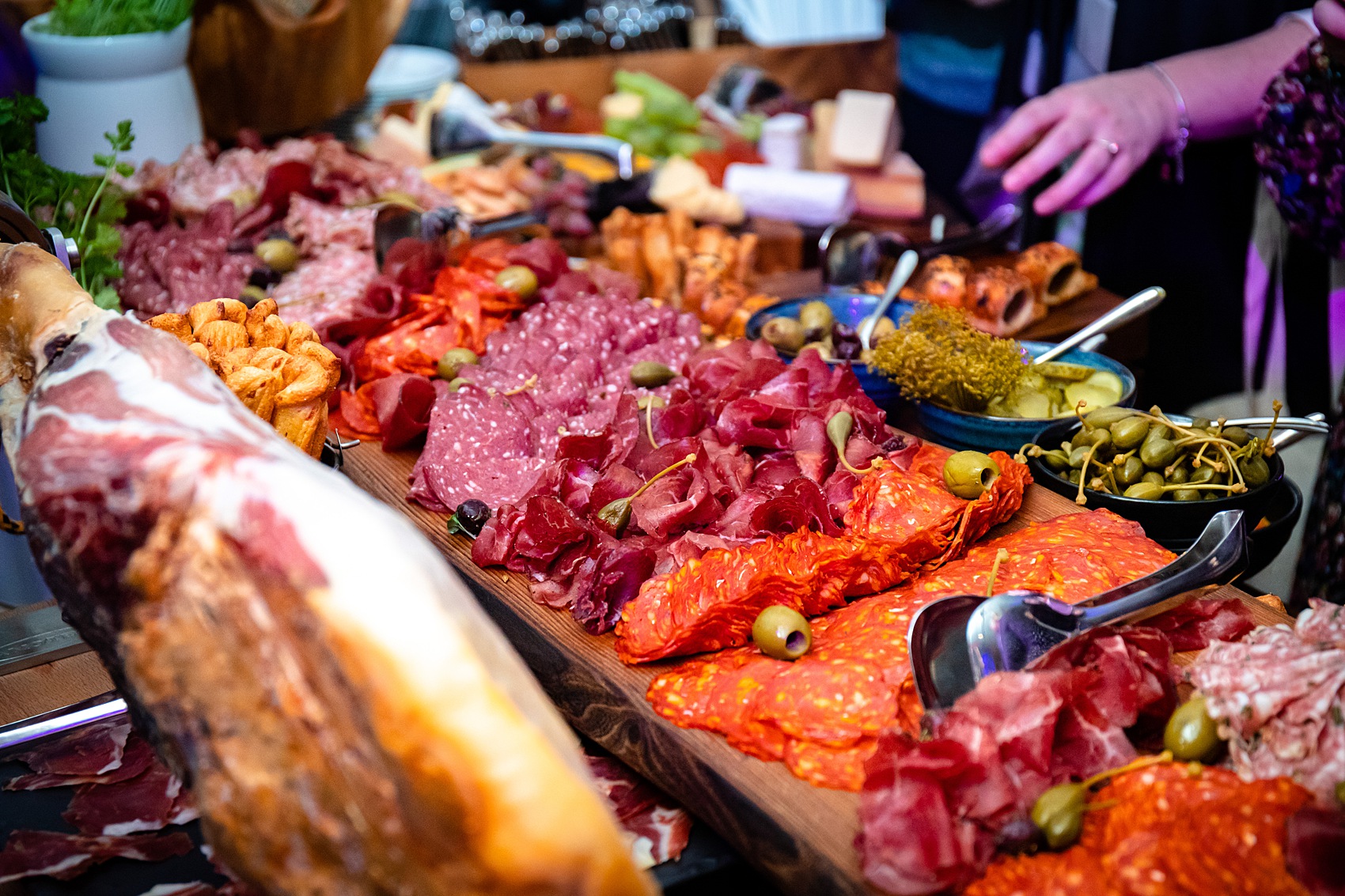 Of course, there's more to planning your wedding food than simply choosing your favourite dishes and treats. You also have to construct the timings of your day to make sure you've got plenty of time to indulge and relax and enjoy all the fabulous food and drink that's on offer. Olivia offers this expert advice:
"We suggest allowing 1.5 hours for your drinks reception – this is the perfect amount of time to have a few celebratory drinks, catch up with friends and family, enjoy the delicious canapes and have photos taken."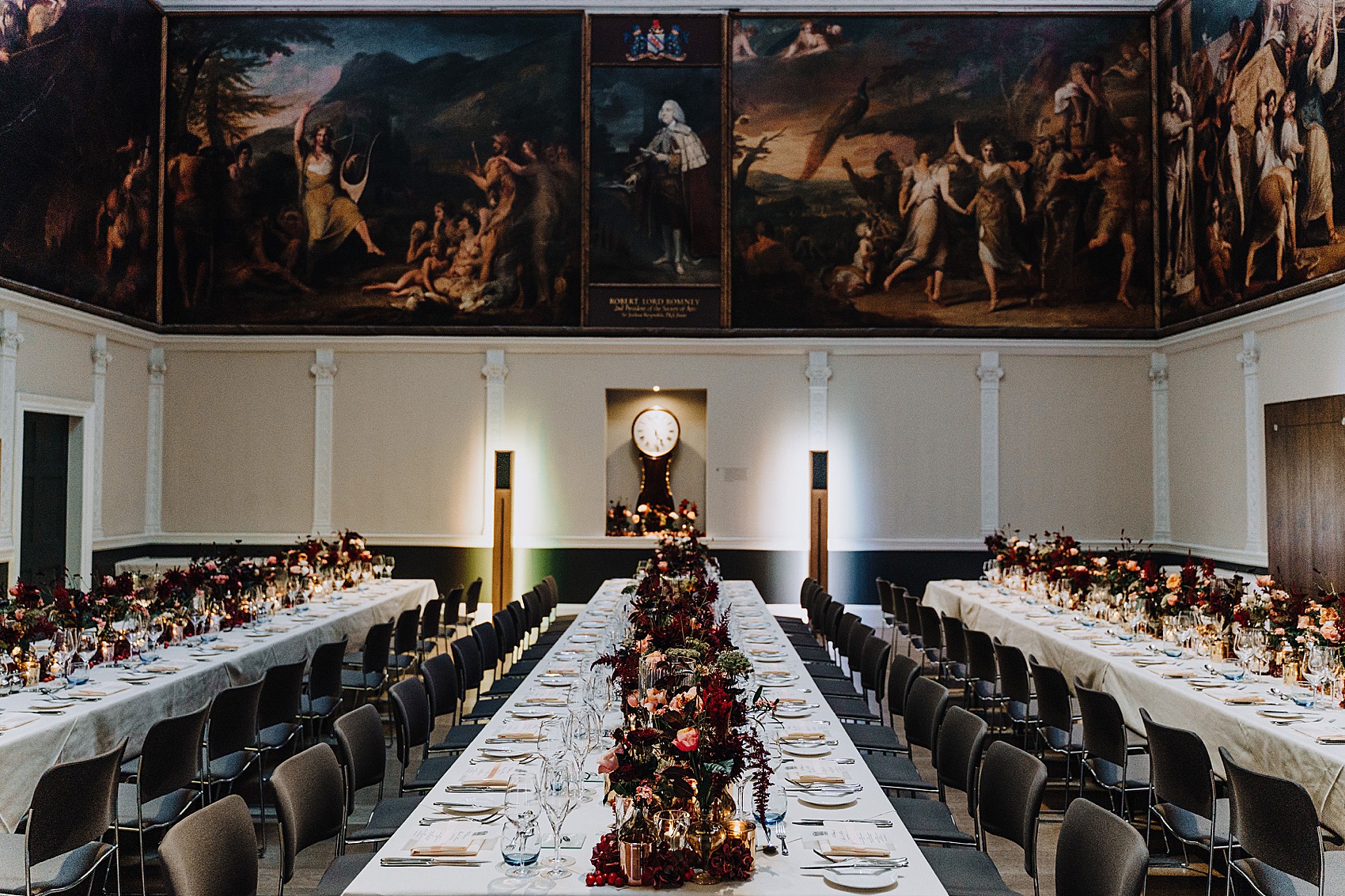 "A three-course wedding breakfast is typically a 1.5-hour service and we suggest allowing 45 minutes for speeches too. When it comes to your evening food, we know that everyone loves this so we suggest serving this any time between 9pm and 10pm. However, the beautiful thing about our European market stall is that guests can graze all night if they want and that's really a dream."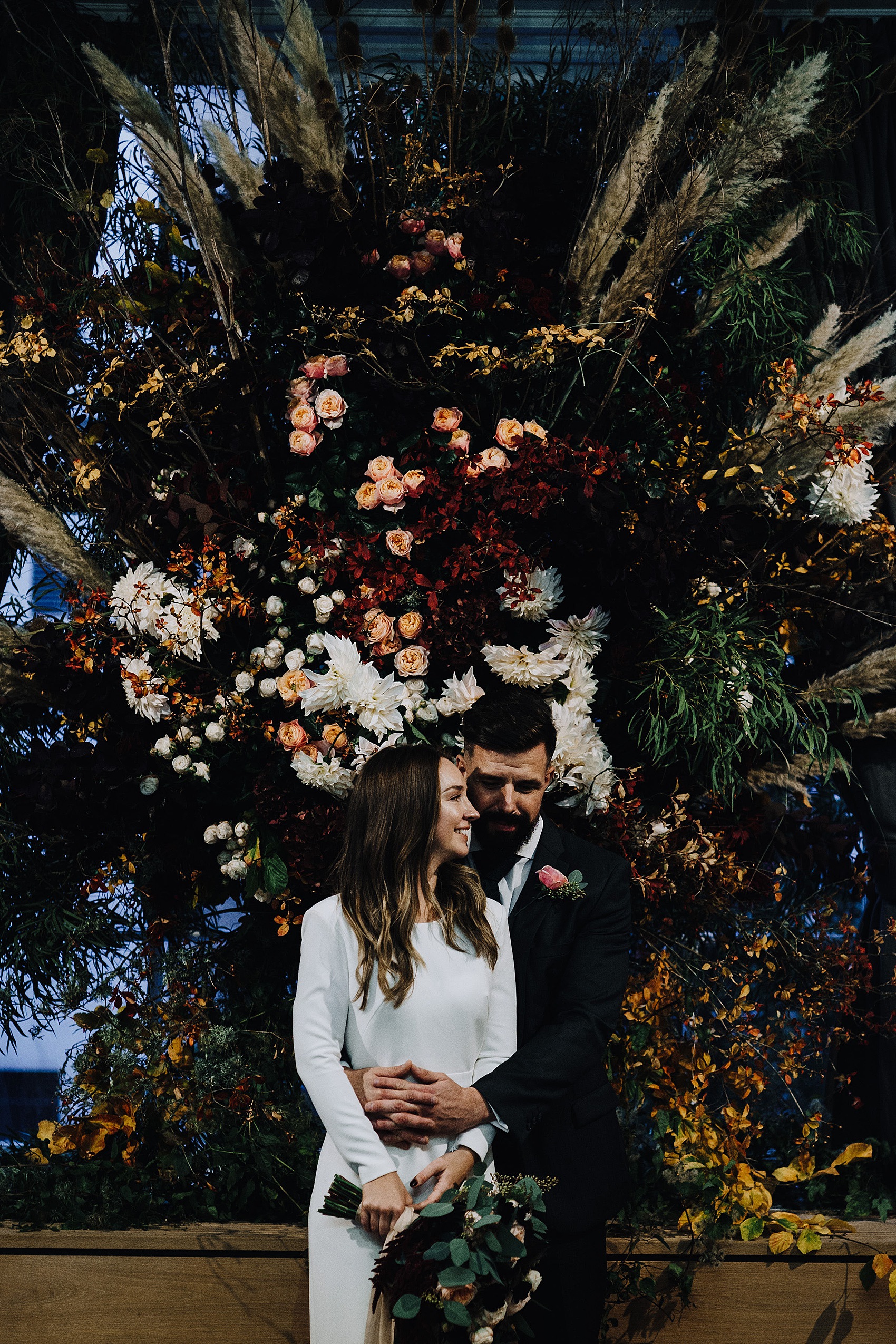 Rachel Takes Pictures
See this full wedding on Love My Dress
"When you're deciding on your wedding food, make it personal and take the time to construct a menu that you'll love. Combine your family history, cultures and favourite foods and don't be afraid to be different and get creative, including the venue in your vision for food and drink – if you want personalised cocktails, why not turn a section of the Vaults into your very own cocktail and jazz bar with grazing snacks and a cool soundtrack? At the RSA, we want you food and drink to be utterly unforgettable."
To make your wedding menu all the more memorable, the RSA is currently offering couples a complimentary upgrade to 3 pre-dinner canapes if your wedding is confirmed by 31st March 2020 and takes place before 31st March 2021. Get in touch with the team to find out more.
RSA London is an iconic wedding venue that really does offer you everything for your wedding. Take a look at everything they have to offer right here – you can download their brochure, check availability and explore the spaces on offer when you visit the RSA website.