I have never felt more proud to be supporting the members of our Little Book Wedding Directory – the creative business owners who make this wonderful wedding industry of ours shine.
This beautiful editorial images were taken by a new member to our team of highly recommended suppliers, Bloomfield Photography.
Bloomfield Photography are Samuel and Helen, who specialise in natural, emotive and romantic destination wedding photography primarily in the UK, Spain and Europe. This creative couple wanted to produce a set of set of images that reflected their vision of a romantic, elegant, Mediterranean wedding.
Bloomfield Photography

+ Follow
"Our aim was to create an elegant bridal editorial to inspire couples getting married in the Mediterranean. A simple, romantic and serene shoot with a contemporary wedding gown by Inmaculada Garcia."
"We chose this dress to allow movement in the imagery – movement was a key part of our vision within this imagery."
"The colour palette was pastel based with pops of bolder tones coming from the delicate floral headcrown, a floral arch and bed of flowers designed by Antonio at Studio de Fleurs to match the cooler tones of the evening sea and the rugged landscape that it surrounds."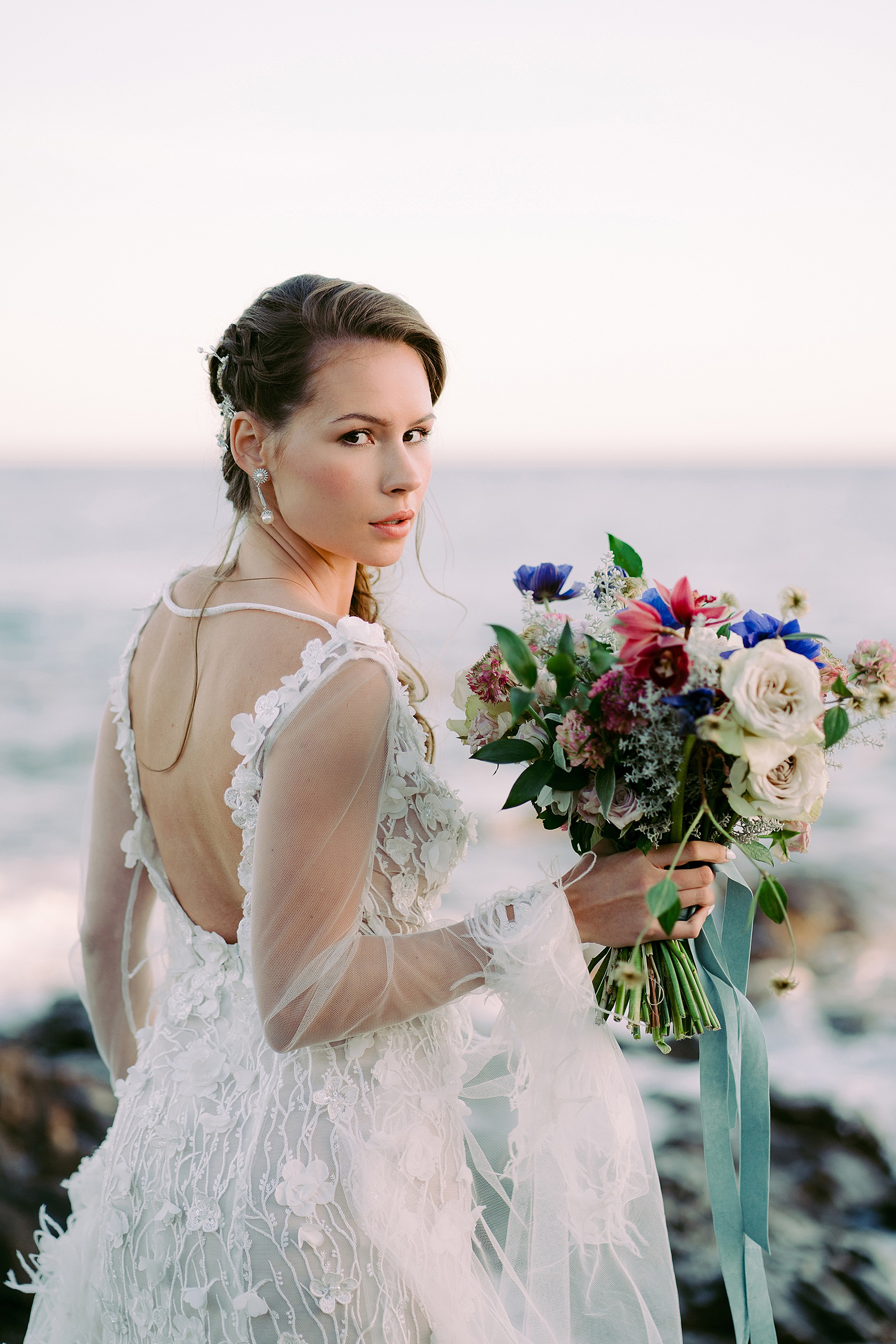 "We chose to break with traditional Spanish colours embracing slightly cooler tones, with a muted palette to create a serene environment using the natural elements available to us on this rocky outcrop, along with the beautiful soft lighting that the Spanish sun provides."
"We worked with two of our favourite hair and make up artists who understood our vision and created an in keeping look for our bride bringing together an understated elegance."
"These images were captured on 35mm film and digital stills with the aim of capturing muted yet warm tones in a temperate climate."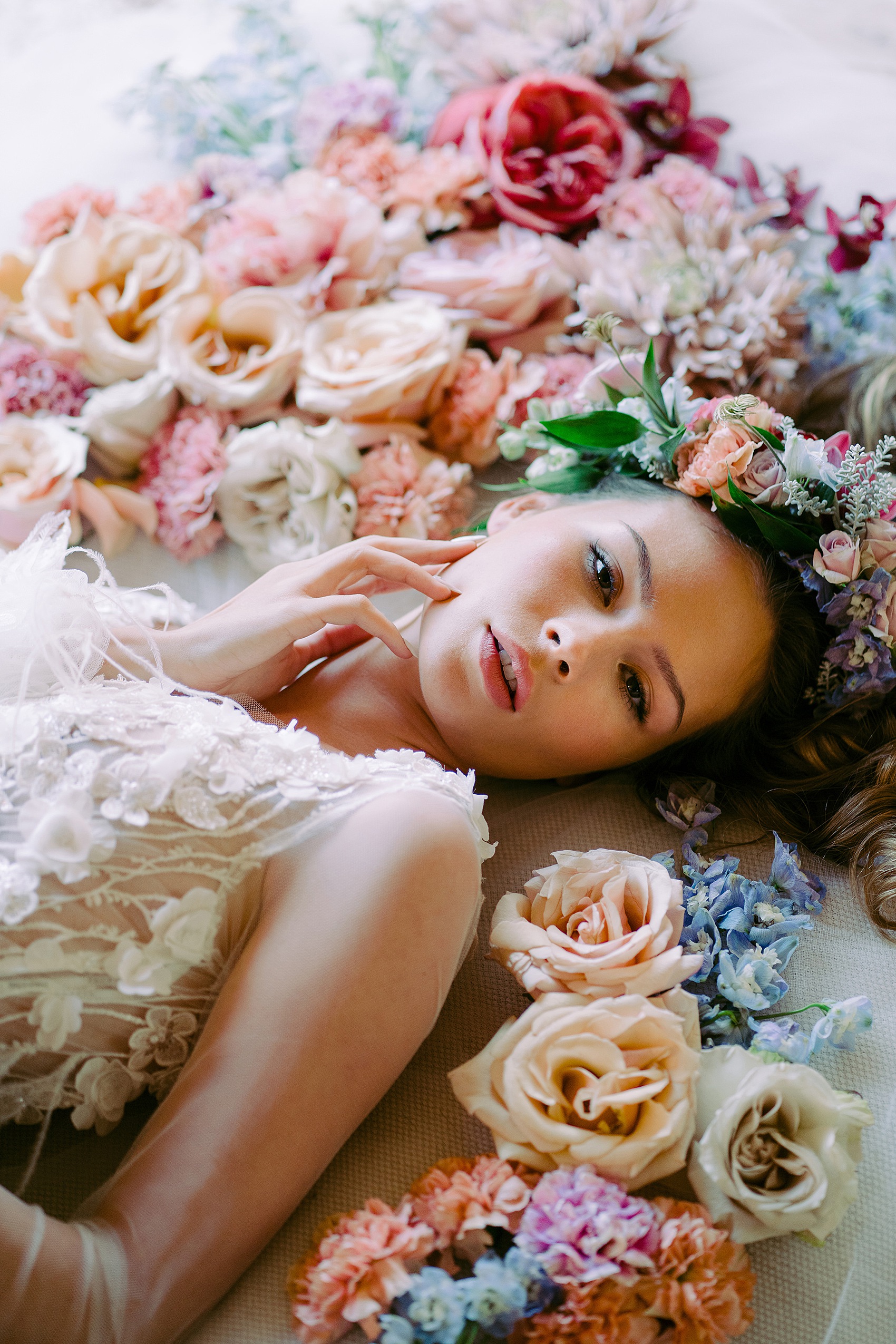 Whilst we may not be able to travel right now, we can still dream and I hope these images inspire you.
By the way, the incredible shoes with the decorated heel are by anther of our Little Book members, the absolutely wonderful London based Harriet Wilde…