Sunday deserves some special kind of uplifting content here on Love My Dress, especially in light of the week we've all just had to endure. This is the first of two articles today that I hope lift and inspire you.
James and Lauren will celebrate their first wedding anniversary tomorrow, and I hope that this article lifts their spirits too. The couple tied the knot on 12th October 2019 at Sibton Park on the Wilderness Reserve Estate in Suffolk.
(Film cover image by Cinzia Bruschini)
"I have been in the very lucky position to have spent most of 2019 planning and wedding and then being lucky enough to have it in October. Now, on the other side of that, I'm now seeing so many friends and colleagues have to downsize or postpone their events due to COVID."
"I can't imagine having been in that situation, and it is amazing to see how the bridal community have come together in this absolutely wild time we're living in."
Cinzia Bruschini Photography

+ Follow
"The current environment has definitely coloured my view – We were so lucky to be in a position for our friends and family to fly in for a wedding weekend, something that now seems so very foreign."
"We definitely took that a bit for granted at the time. A wedding is about being with your partner, and hopefully surrounded by a few family members and friends. Everything else is just a bonus."
"We were thrilled to find Sibton Park as it allowed us to have a bit of a destination wedding experience while staying close to home in London. With half of our guests coming from the US and further afield, it was perfect that everyone could stay on site for a weekend of celebrations."
"We also loved the feel of the main house, Sibton Hall – such a beautiful space where we could really host our friends and family for the weekend."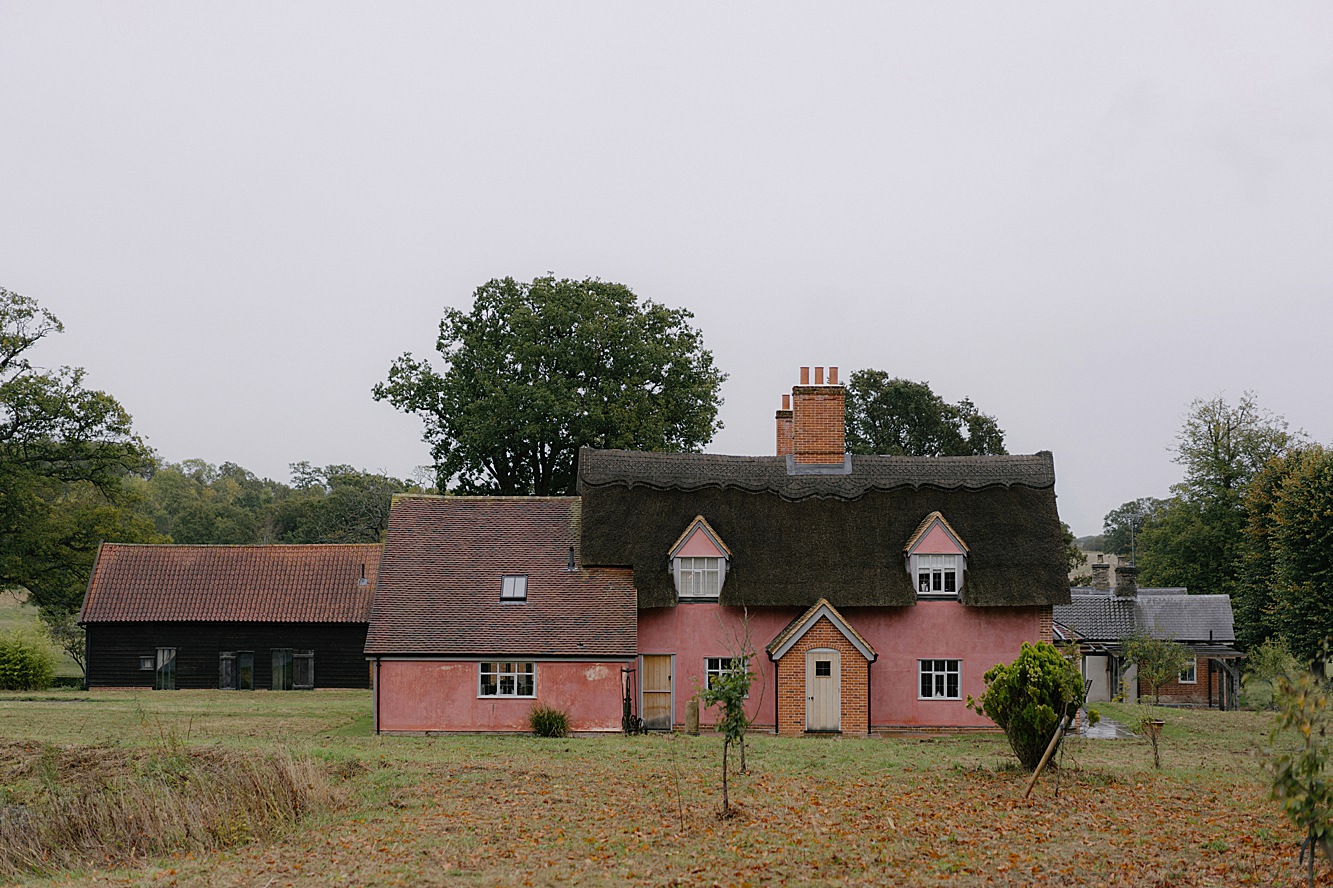 "I borrowed one of my friends De Beers sapphire earrings – something blue! I also had a handkerchief in my pocket (did I mention the dress had pockets?) that my mother gave me for the day – it was her grandmothers, and both of them and my Grammy all carried it at their weddings."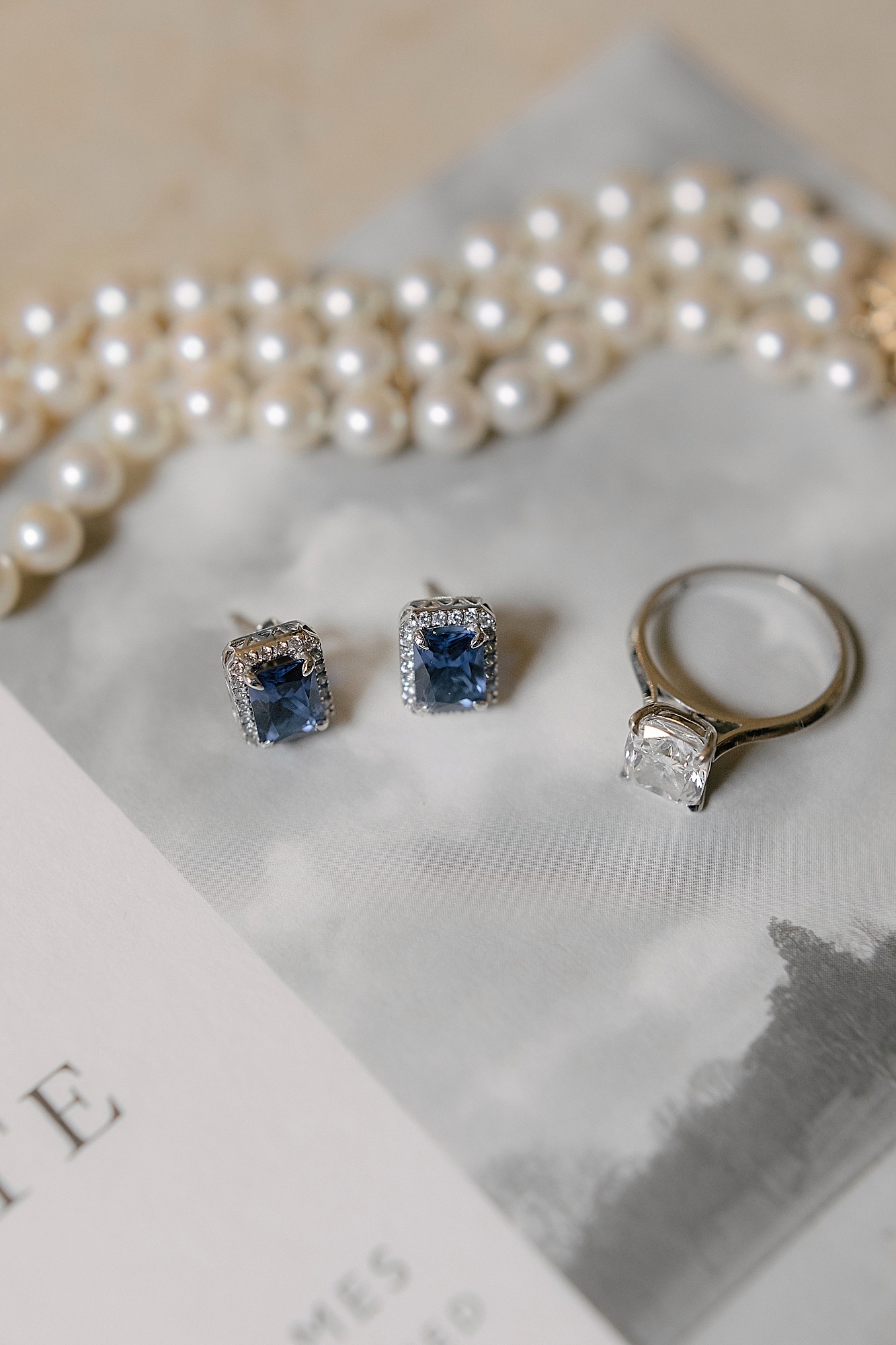 The bride wore a pair of Gianvito Rossi heels, but said that on the day, it was so wet and muddy, she actually spent most of her time in her Dubarrys!
"I wore the same perfume as everyday – one of the Hermes scents that my mom gave me years ago."
"Stephanie Fishwick designed the bespoke illustration, inspired by the English countryside, which ran through all stationery elements. GG Print London then designed and printed the full suite to includes Invitations, welcome booklets in guest properties, Orders of Service, Escort Cards and Menus."
"My wedding dress was bespoke, designed by Emilia Wickstead. Emilia also designed my dress for the welcome party. Later in reception I changed into a lovely party dress by Galvan."
"The Emilia Wickstead bespoke bridal process was absolutely my favourite part of the wedding prep. Olivia and the team at their Sloane Street boutique were so wonderful – I knew their look was exactly what I wanted the first time I visited their shop."
"I love the Emilia Wickstead aesthetic; clean simple lines and perfect tailoring. Their ready-to-wear is a work and party staple for me so it felt very comfortable to be in one of her gowns."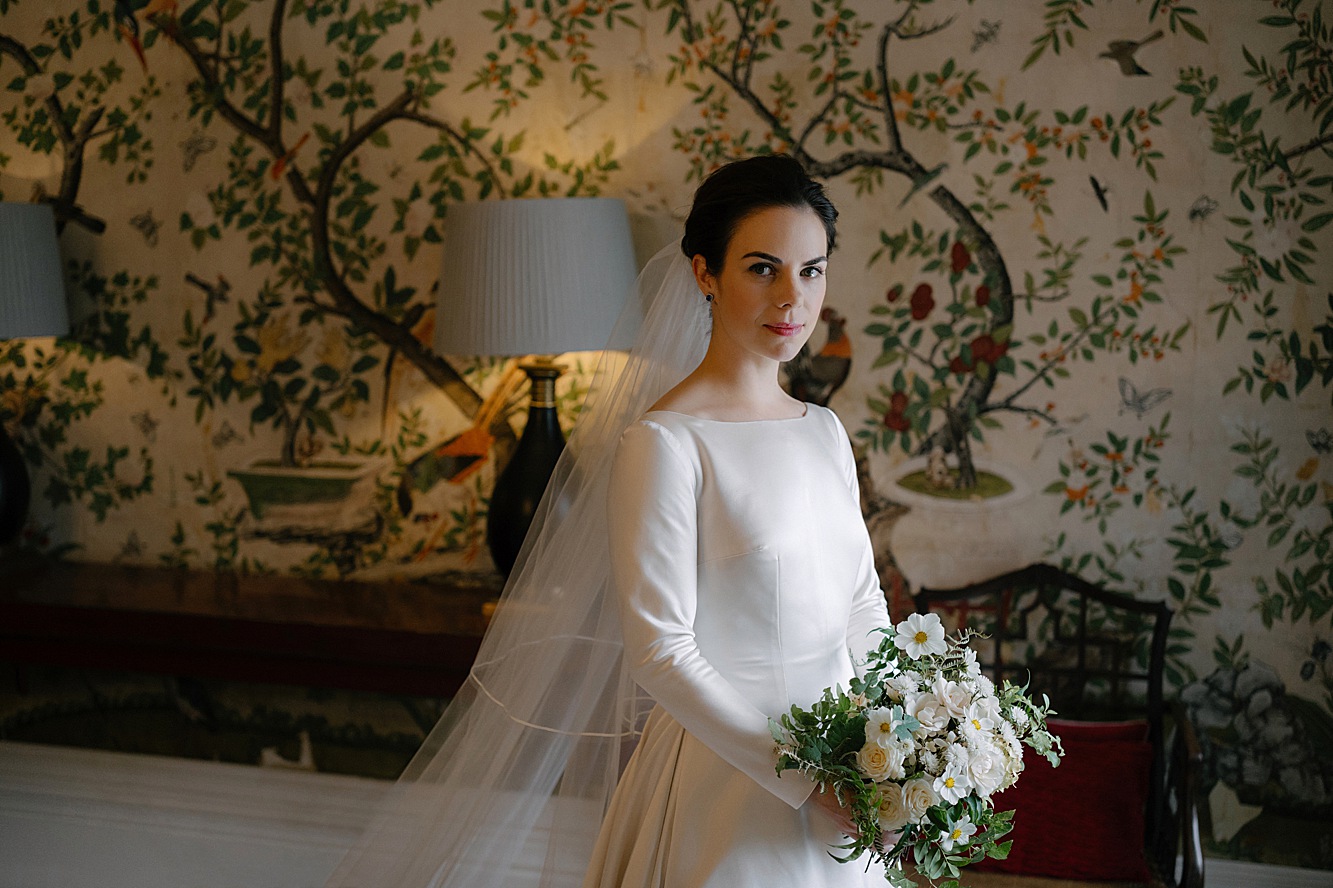 "Over the course of a number of visits to their gorgeous pink fitting rooms they designed and created the gown – we had a final fitting a week before and then I picked the dress up with my sister and mom in a black taxi just before we headed up to Sibton Park. The image of everyone loading it into the car was just the best!"
"I really wanted to find a dress that was very simple and clean, and thinking through the clothes I love to wear, Emilia Wickstead just made so much sense. Their bespoke process was a dream."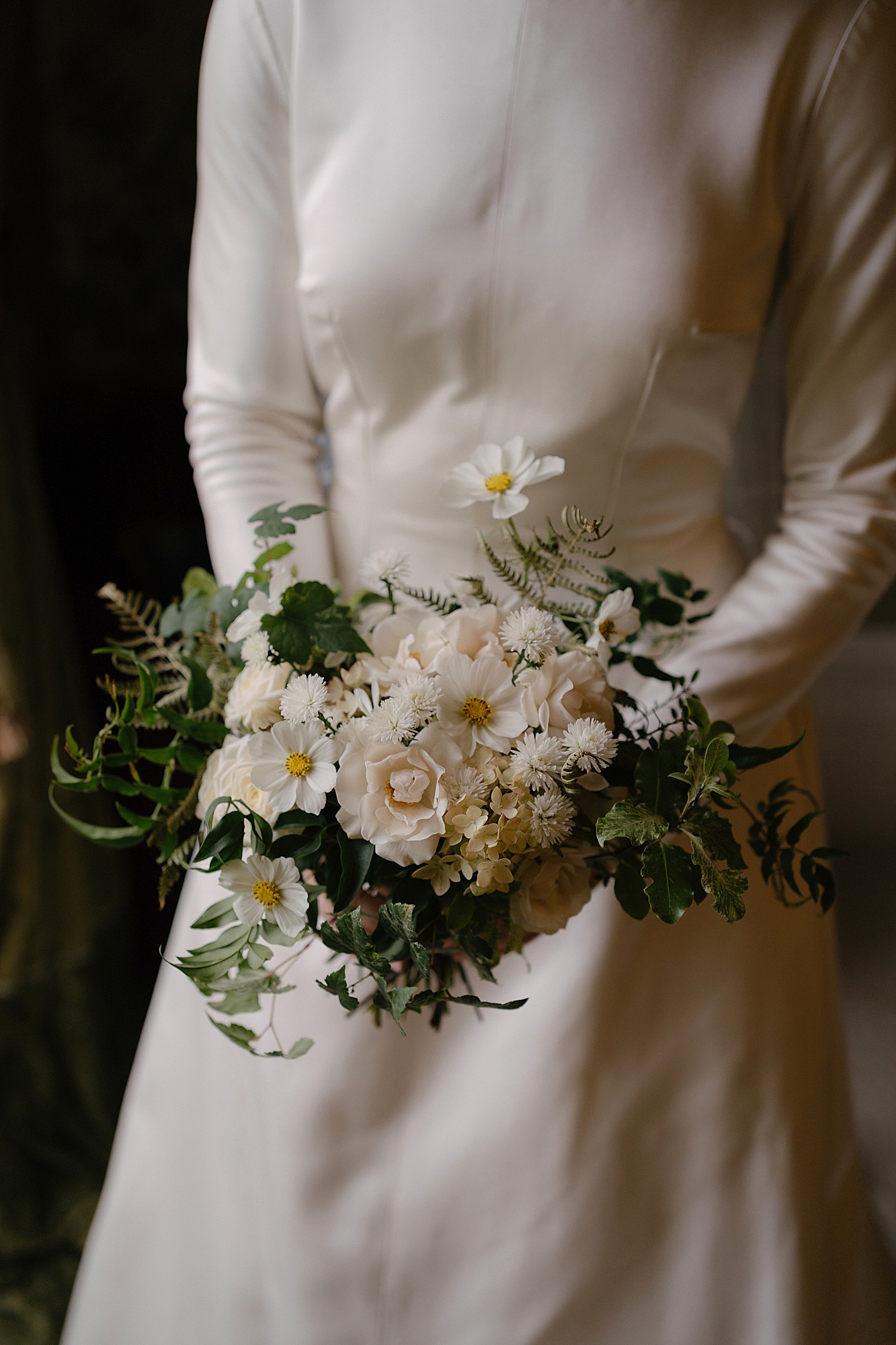 "It's hard to say what I loved most about the dress. However when we went to pick it up, they had sewn a tiny blue bow into the back of the gown. Just in case I needed something blue. It was the best surprise."
"My veil was borrowed from my sister – she wore it on her wedding day as well. It's Oscar de la Renta. It was cathedral length – basically the same length as the aisle in the church ! the page boys did a fantastic job navigating it around the turn in the aisle."
"Working with Lexi and Katrina of Littleton Rose was a dream – I really don't think we would been able to manage such a full and seamless weekend without them."
"They worked closely with me in the months and weeks ahead of the wedding, bringing together a three day event that was in every way better than I could have imagined."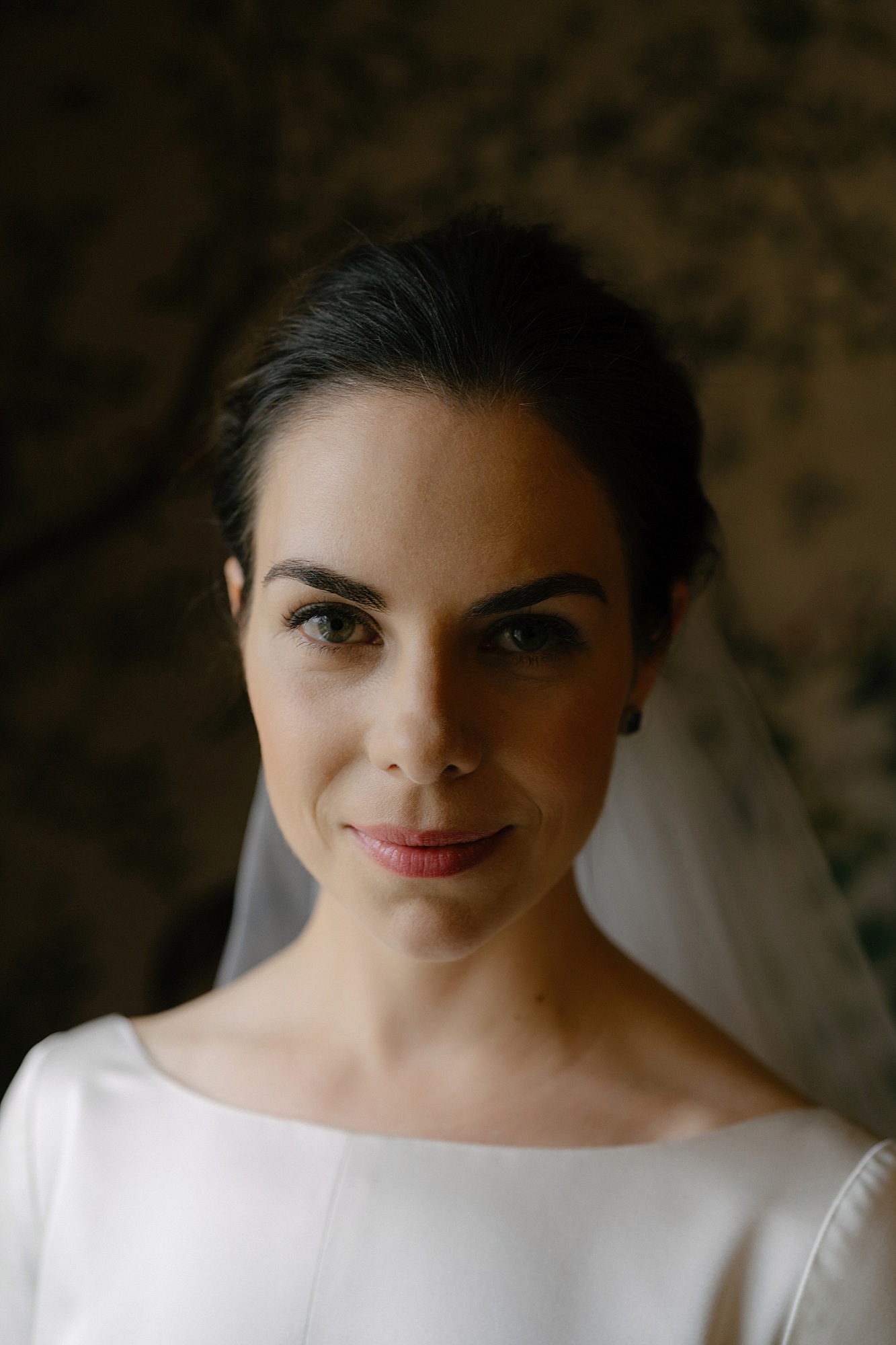 "It was also so unbelievably wonderful to know that over the course of the weekend I didn't have to worry about anything – they really managed everything to the finest detail."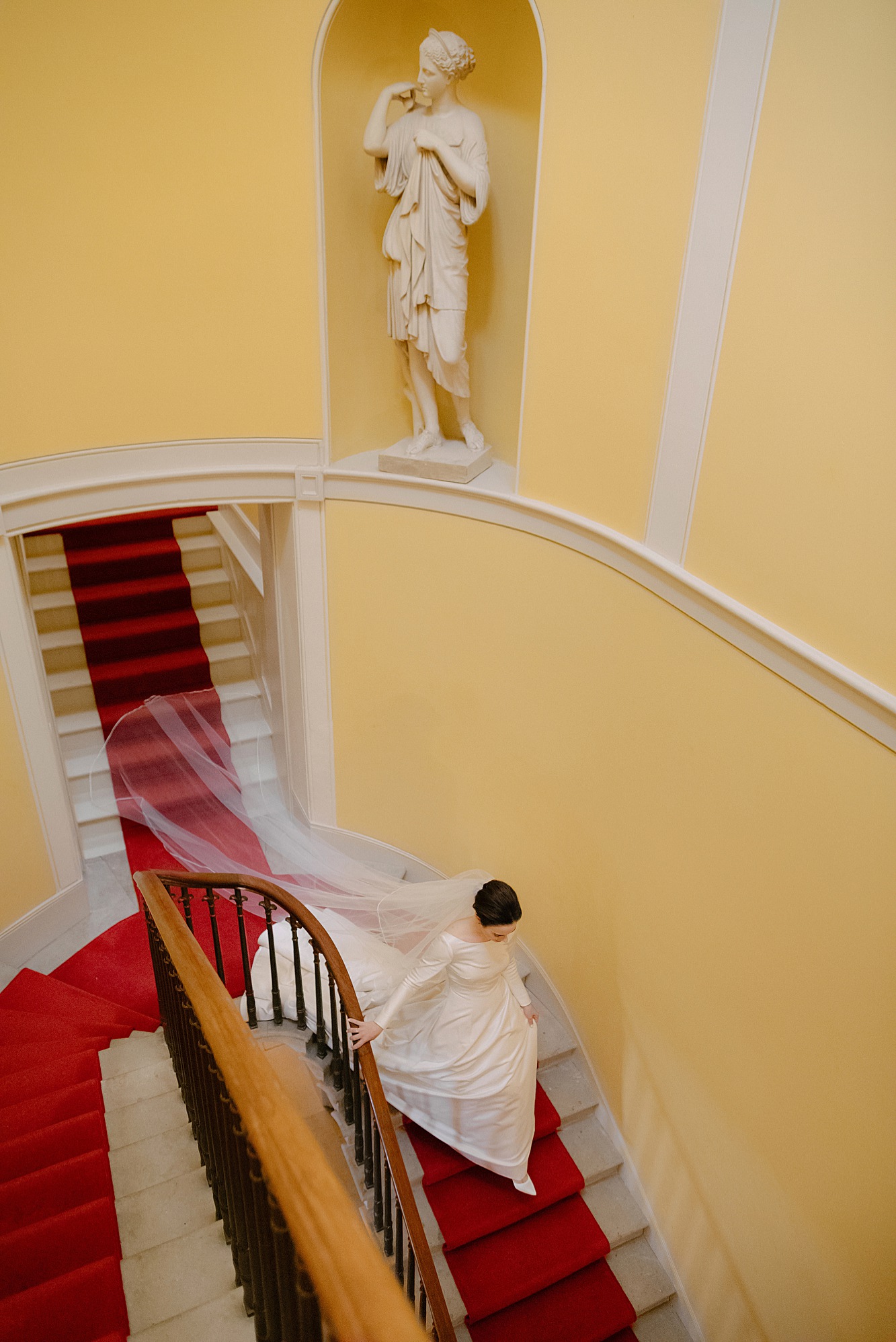 "James and I met shortly after I had moved to London for work in 2014. A few weeks after I arrived, we happened to be seated near each other on a Saturday night out with friends, and chatted over champagne and hotdogs at Bubbledogs in Fitzrovia."
"After a bit of persistence on James' part, we went on their first date two weeks later."
"Fast forward five years and James proposed at home at our Chelsea flat on Christmas Eve 2019. He had been planning for months – I however was completely surprised."
"He had sourced a diamond earlier in the year while in New York on business and worked with Rachel Boston in London to design the ring."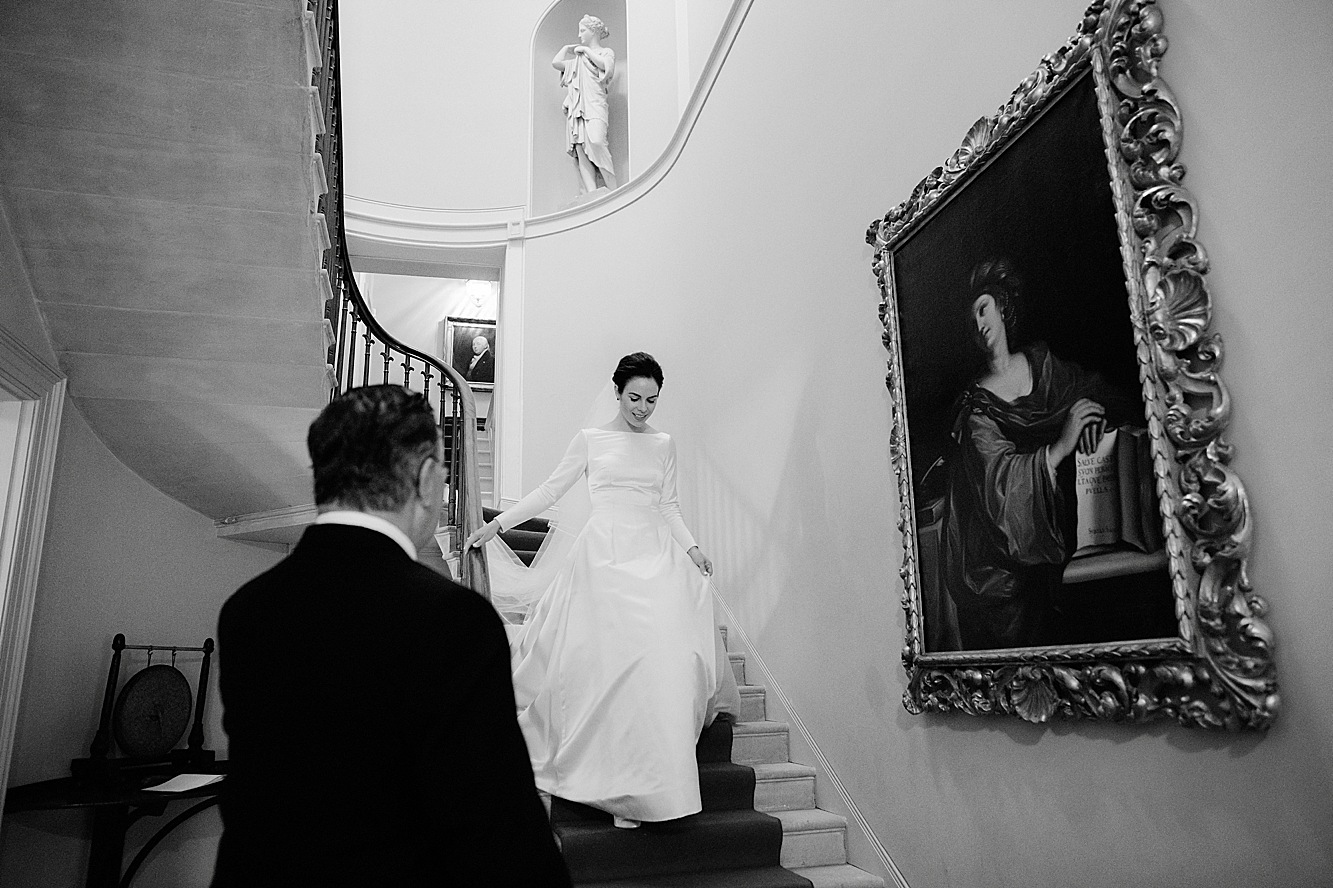 "As part of the hire of the venue, Wilderness provided us with use of their vintage Morgan for the weekend along with a chauffeur driven Rolls Royce to take myself and my father to the church."
"James and I chose to depart the church in the Morgan. The guests were transported from Wilderness and the additional hotels to/ from the church in vintage buses."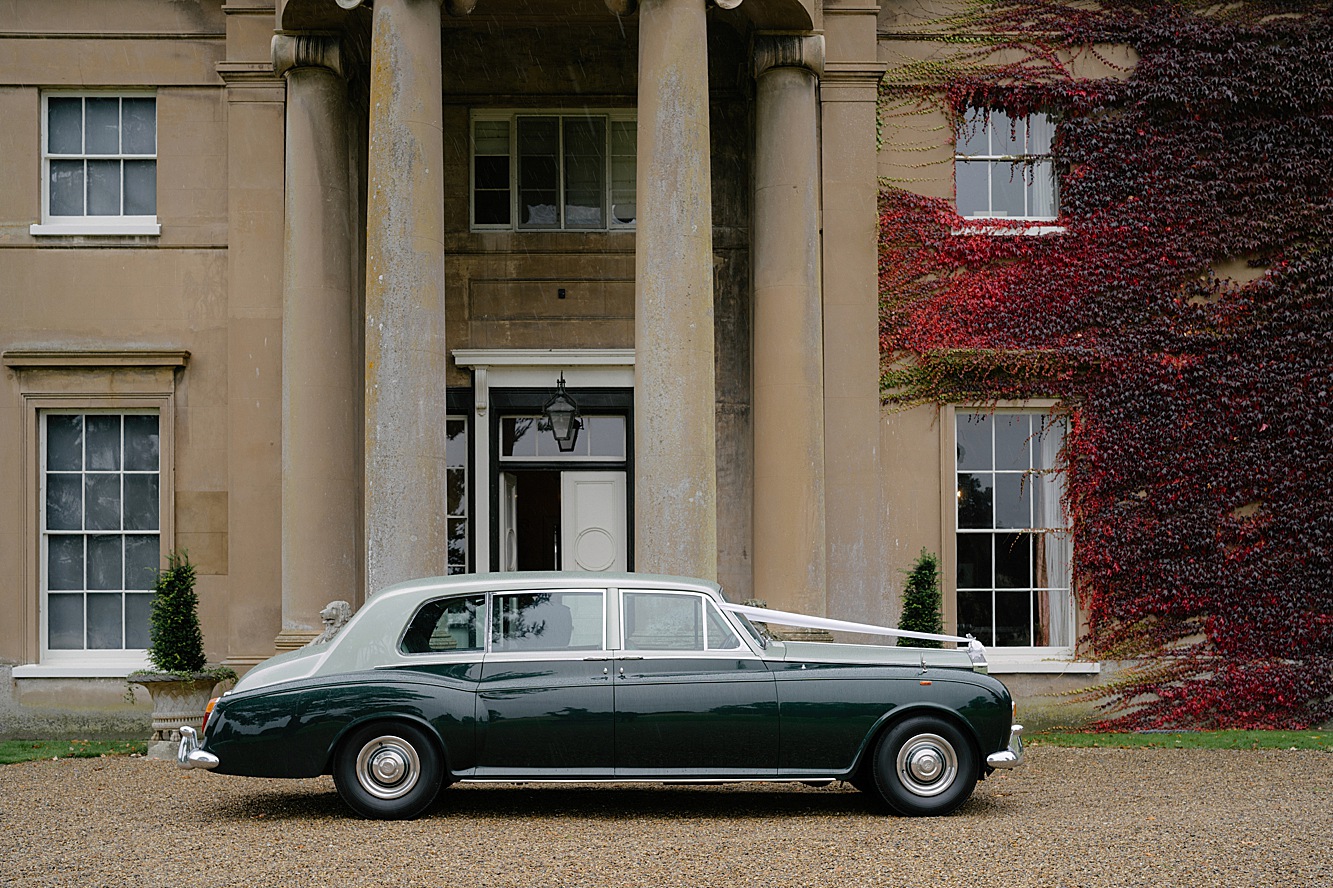 "We knew we wanted to get married in the UK, and so started planning for a wedding later in the year (that didn't conflict w any of James' shooting days!)."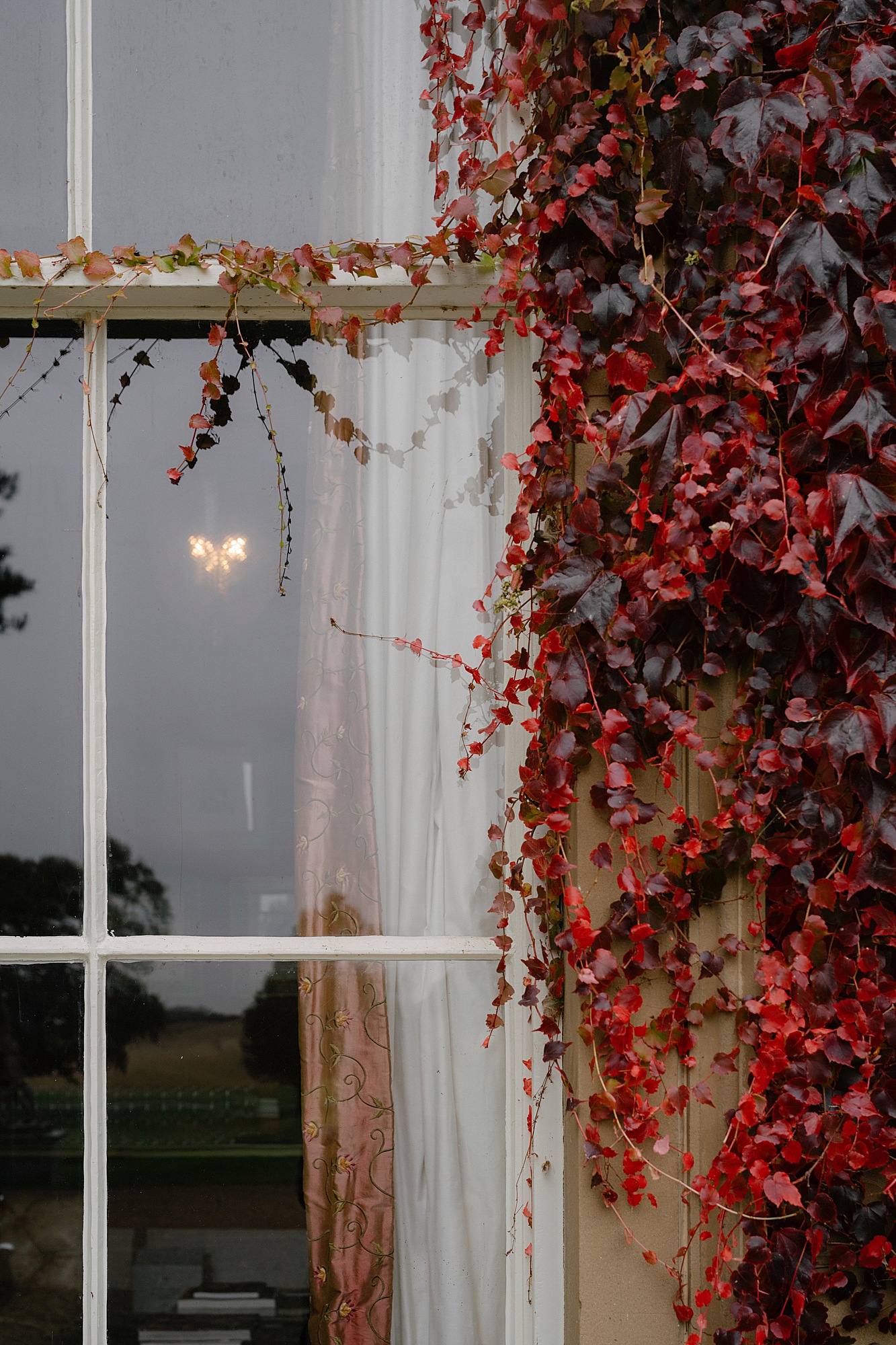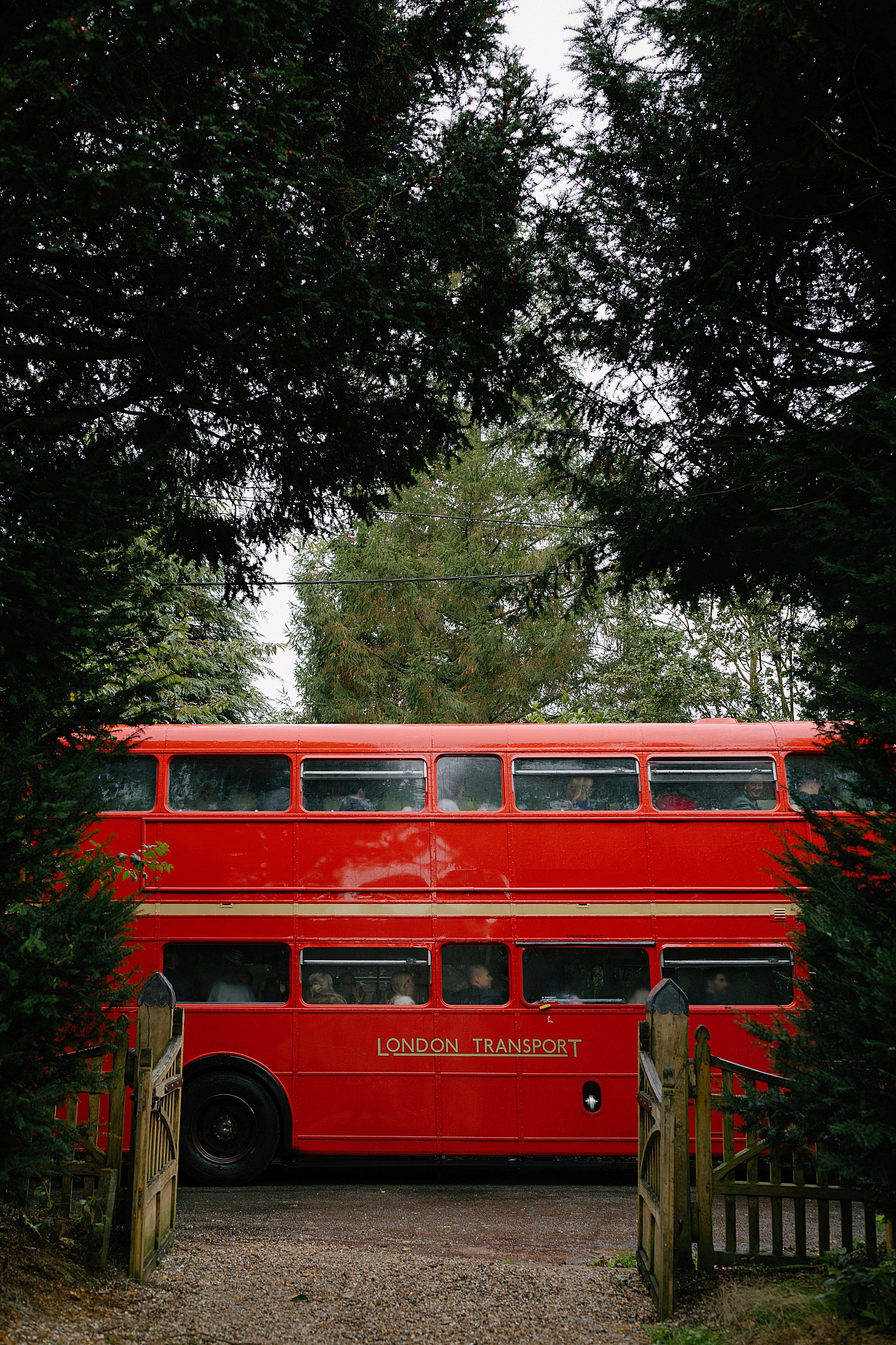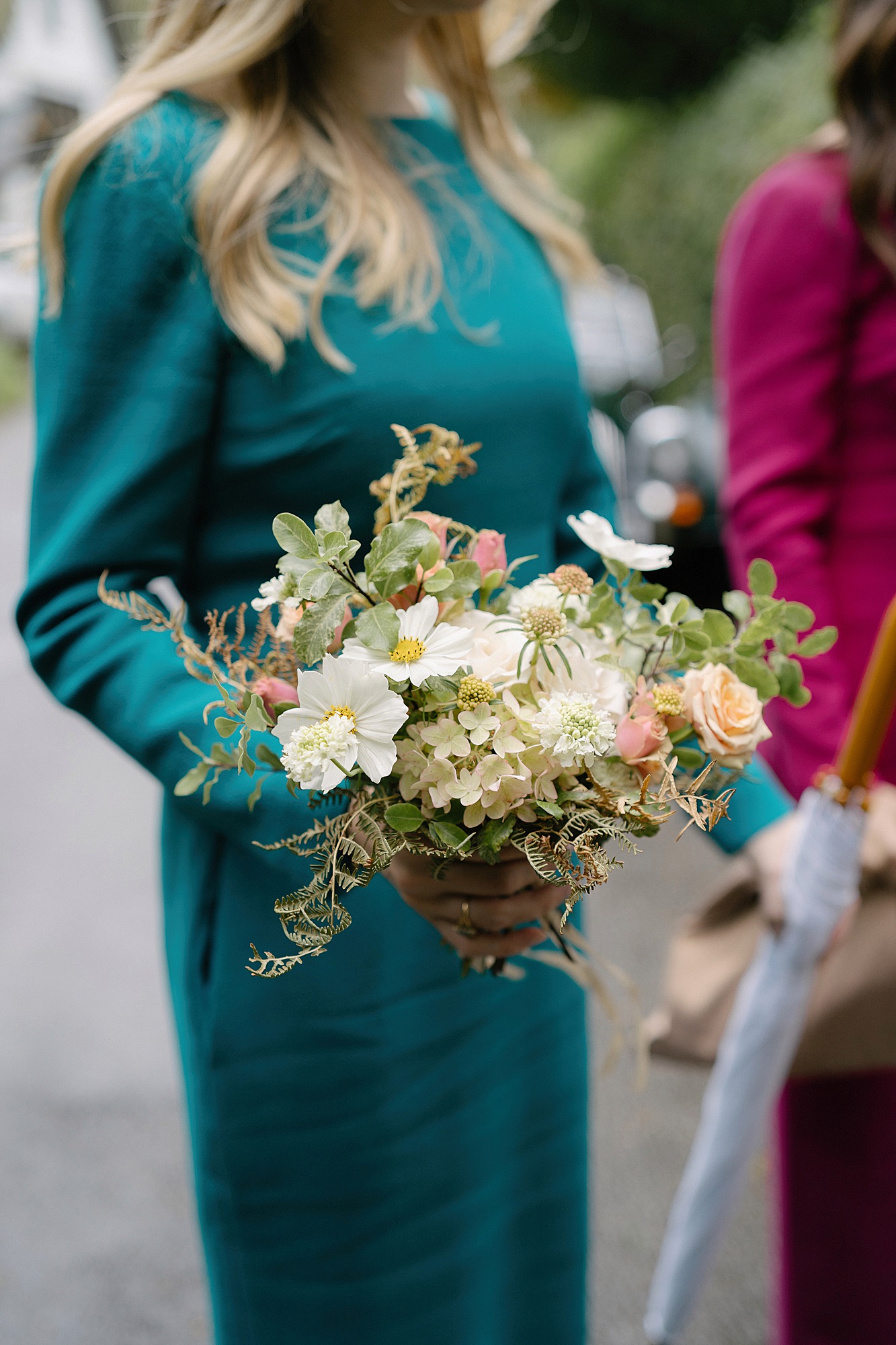 Lauren's sister discovered the bridesmaids dresses by designer Rebecca de Ravenel, via Net a Porter.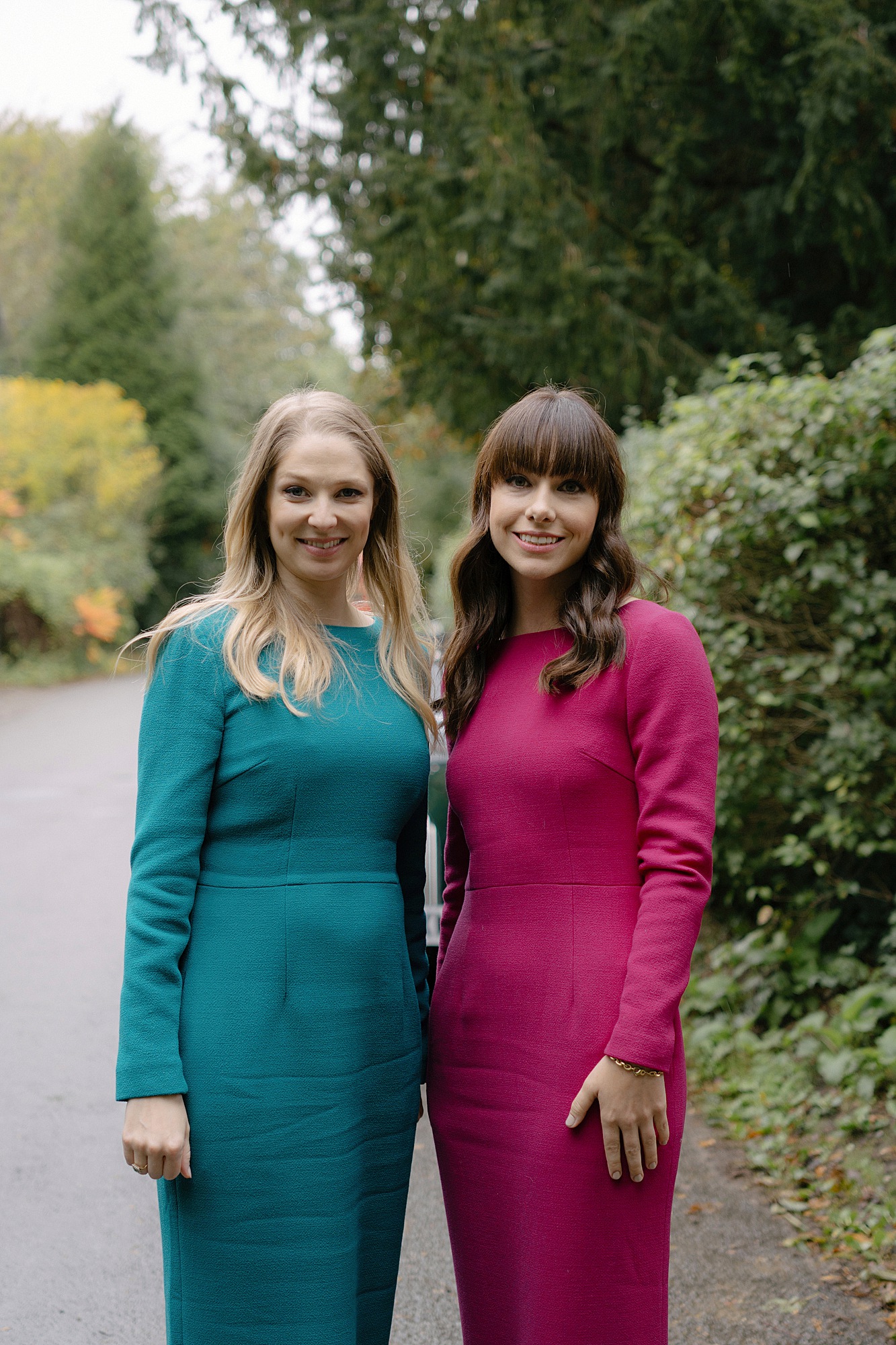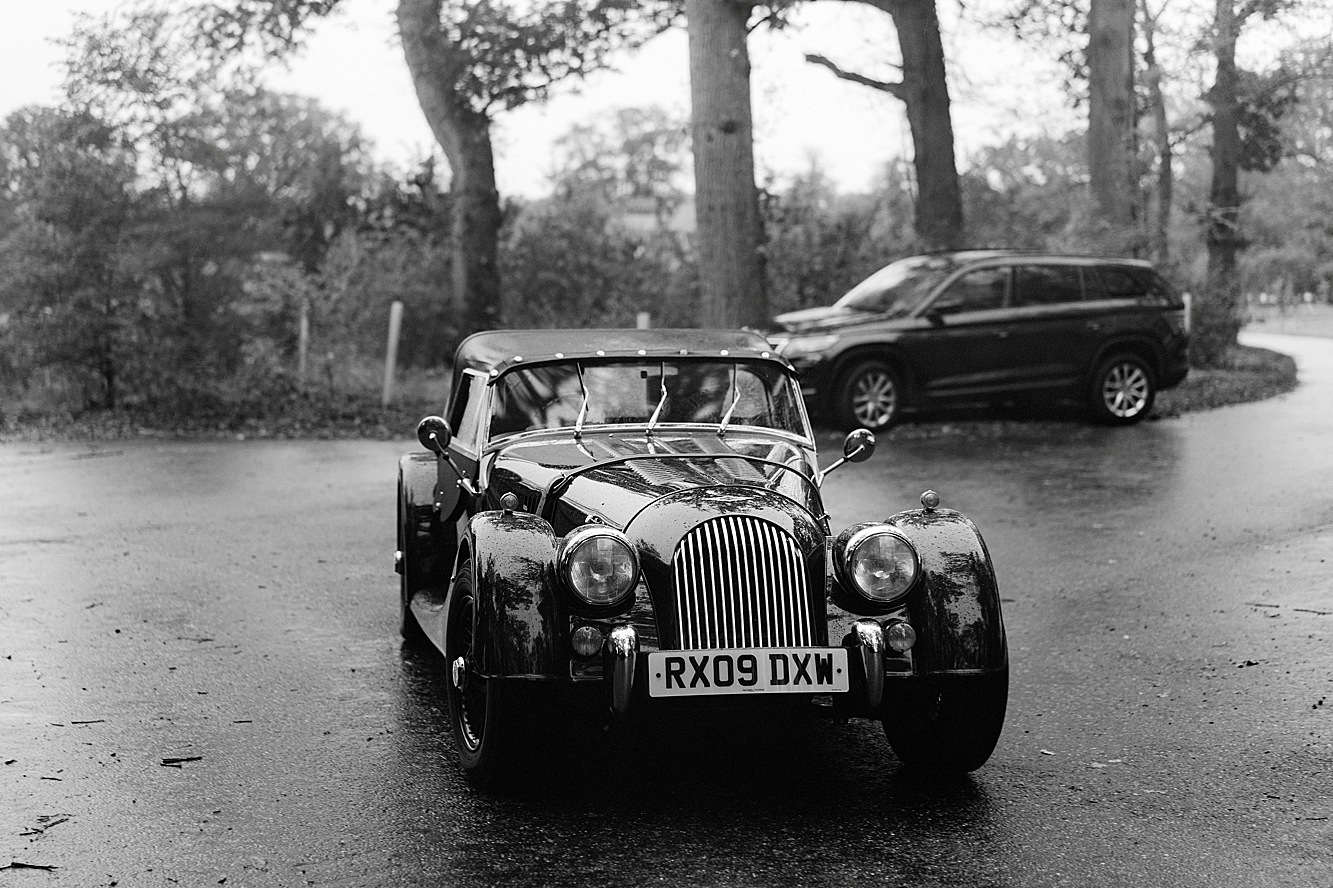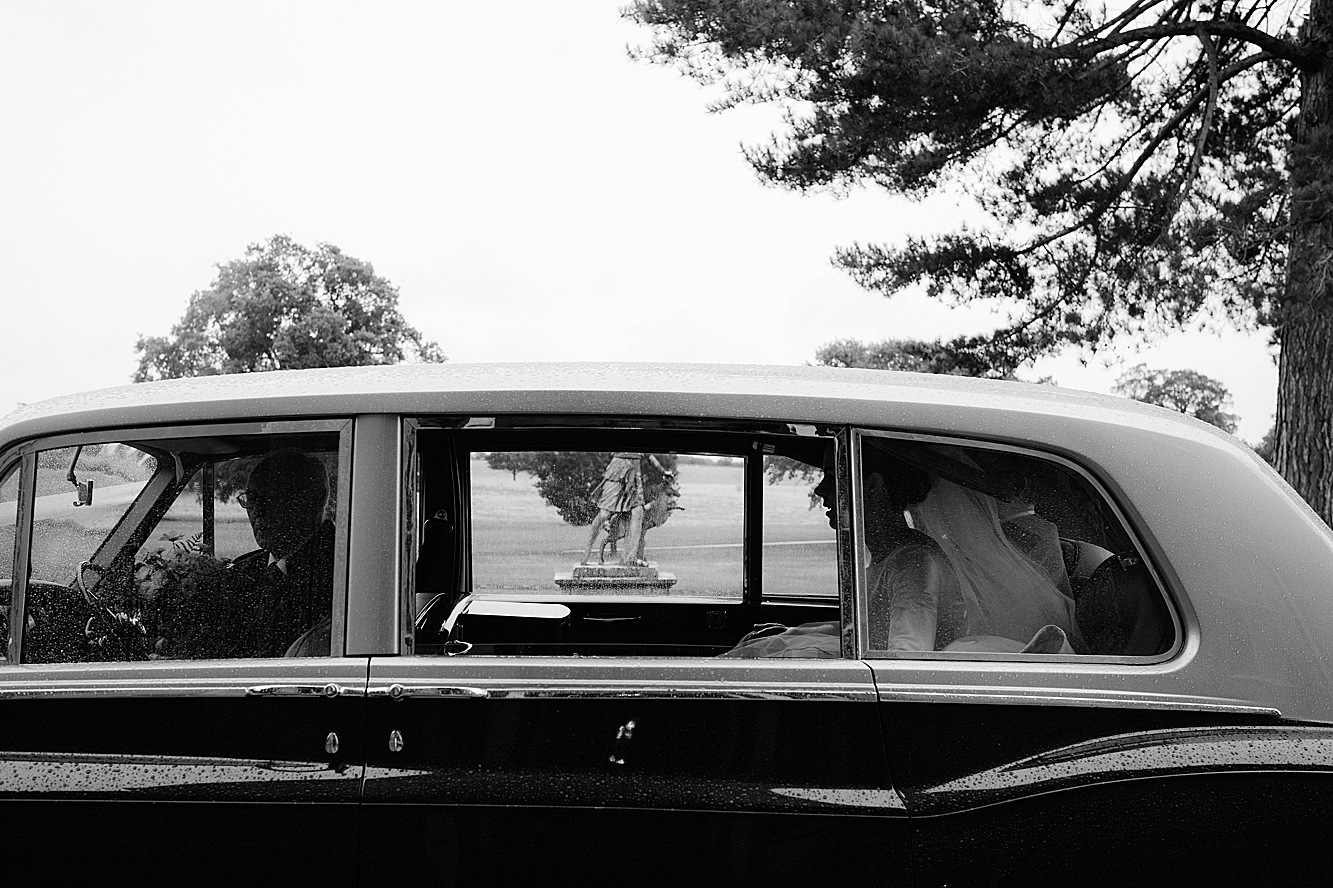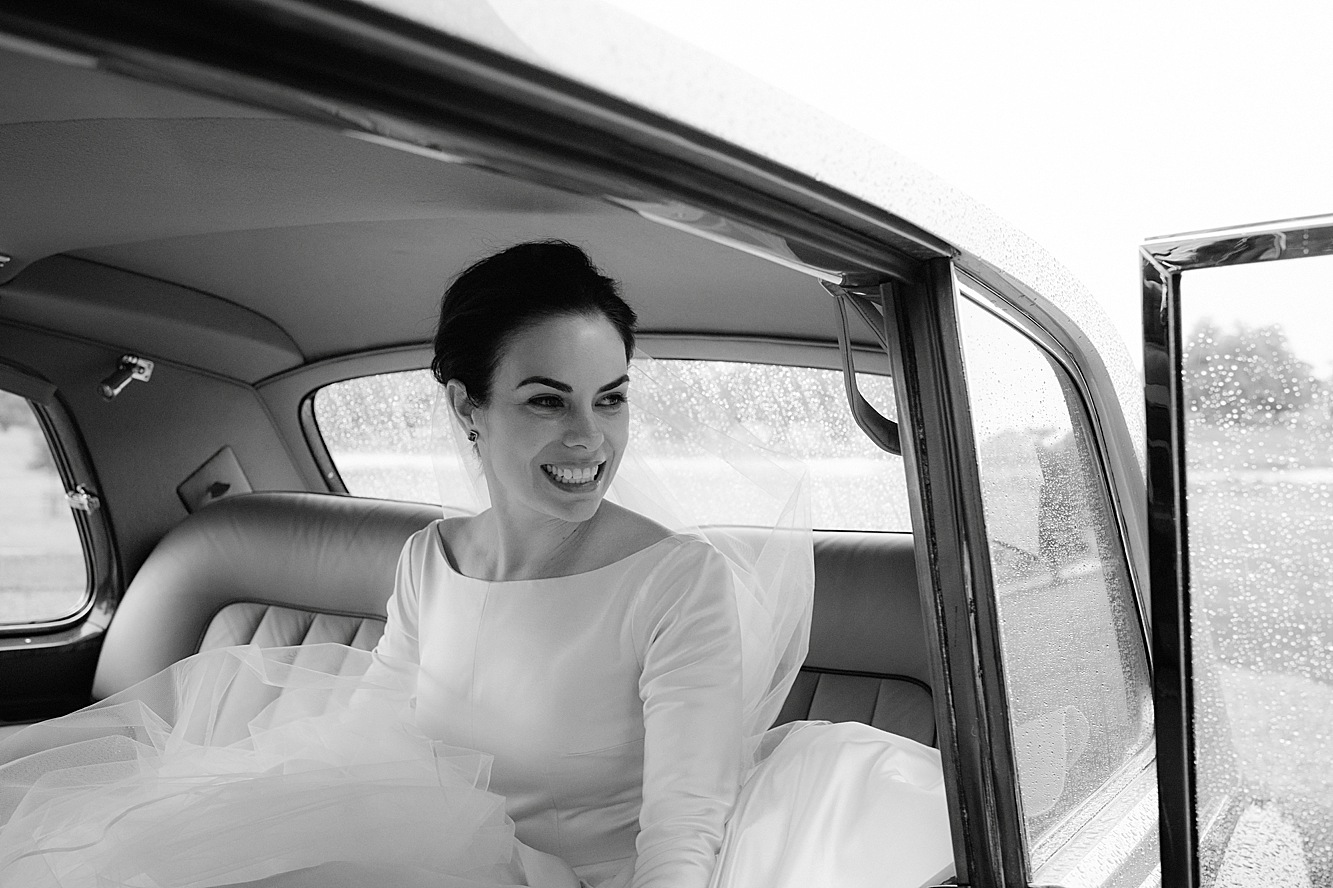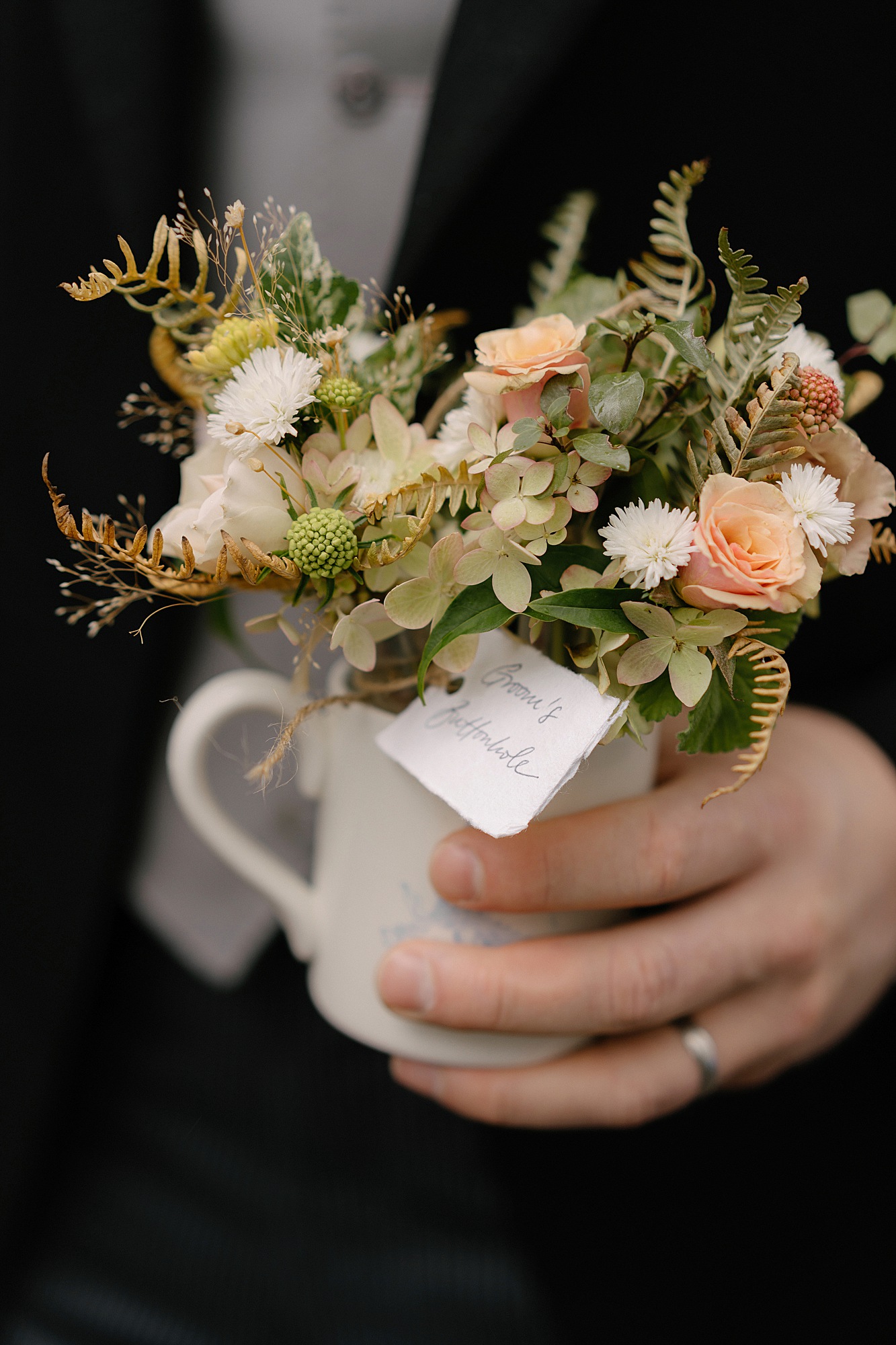 "James' trousers are his family tweed (his dad wore his matching ones).The rest of his suit was from Gieves and Hawkes. His evening black tie was from there as well. His tie was from Beretta – he and the groomsmen all wore different shooting ties. James wore his grandfather's pocket watch too."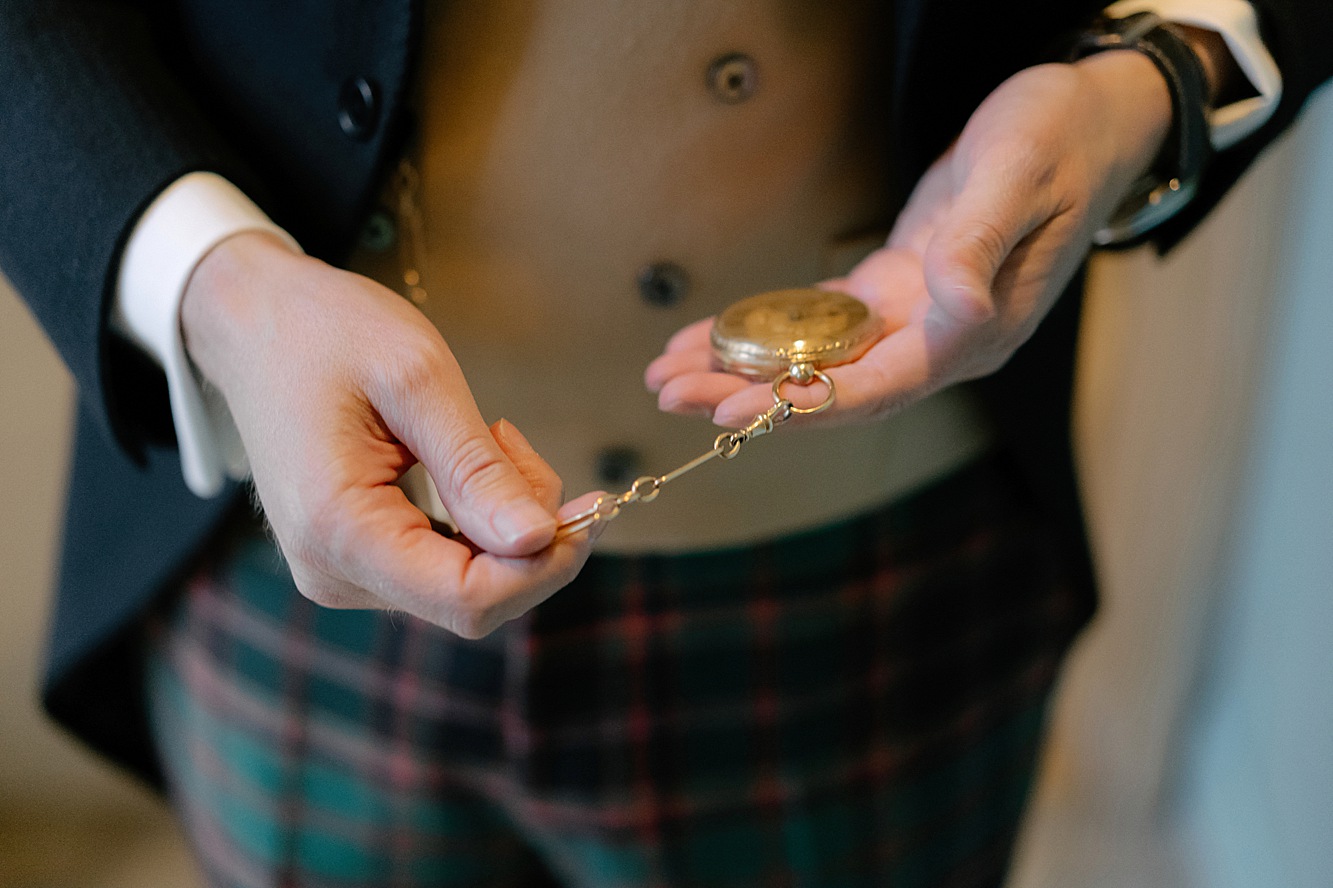 James and Lauren agreed that they wanted a very traditional English wedding as far as the church and day, and then took a very much American twist with their black tie evening.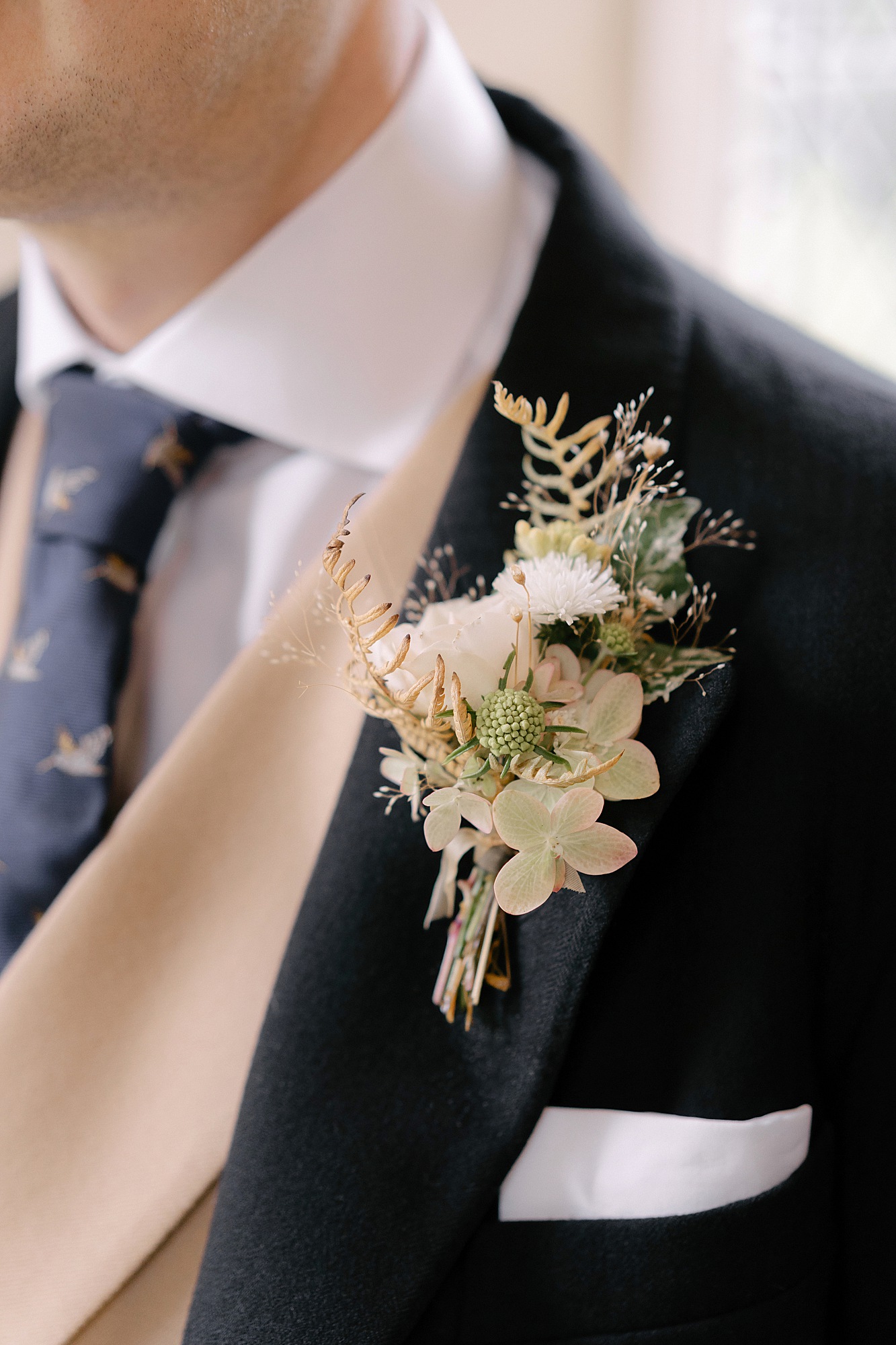 "The look and feel of the day was inspired by the gorgeous English country setting. Everything from the florals to the stationery, to the aesthetic of the marquee aimed to compliment the property and the gorgeous part of Suffolk where we spent the weekend – both at Sibton Park and the lovely church, St Mary's Huntingfield."
"I worked closely with Alex and the team at AESME Studio, to really bring the outdoors in with their seasonal blooms from their Hampshire farm.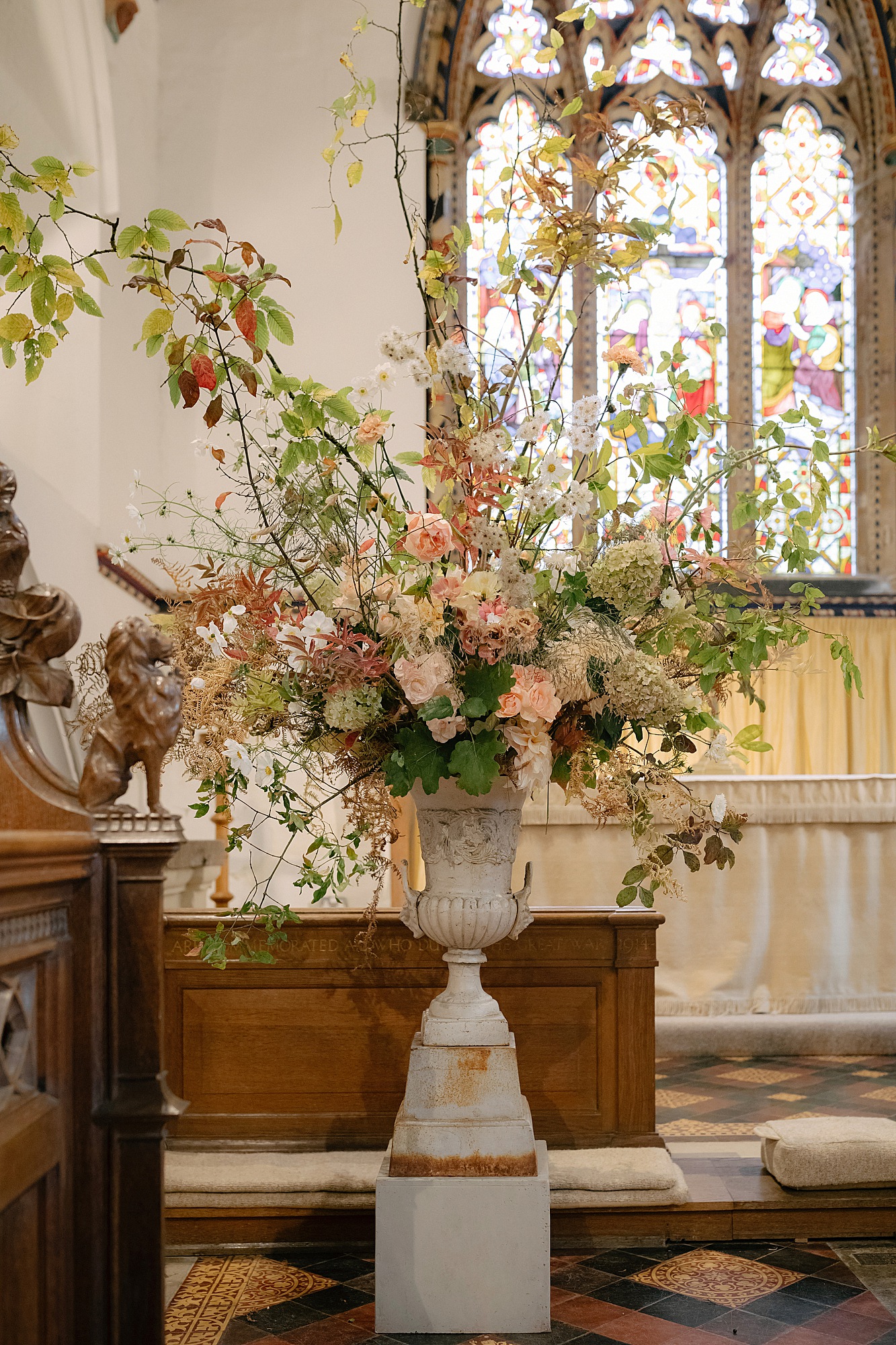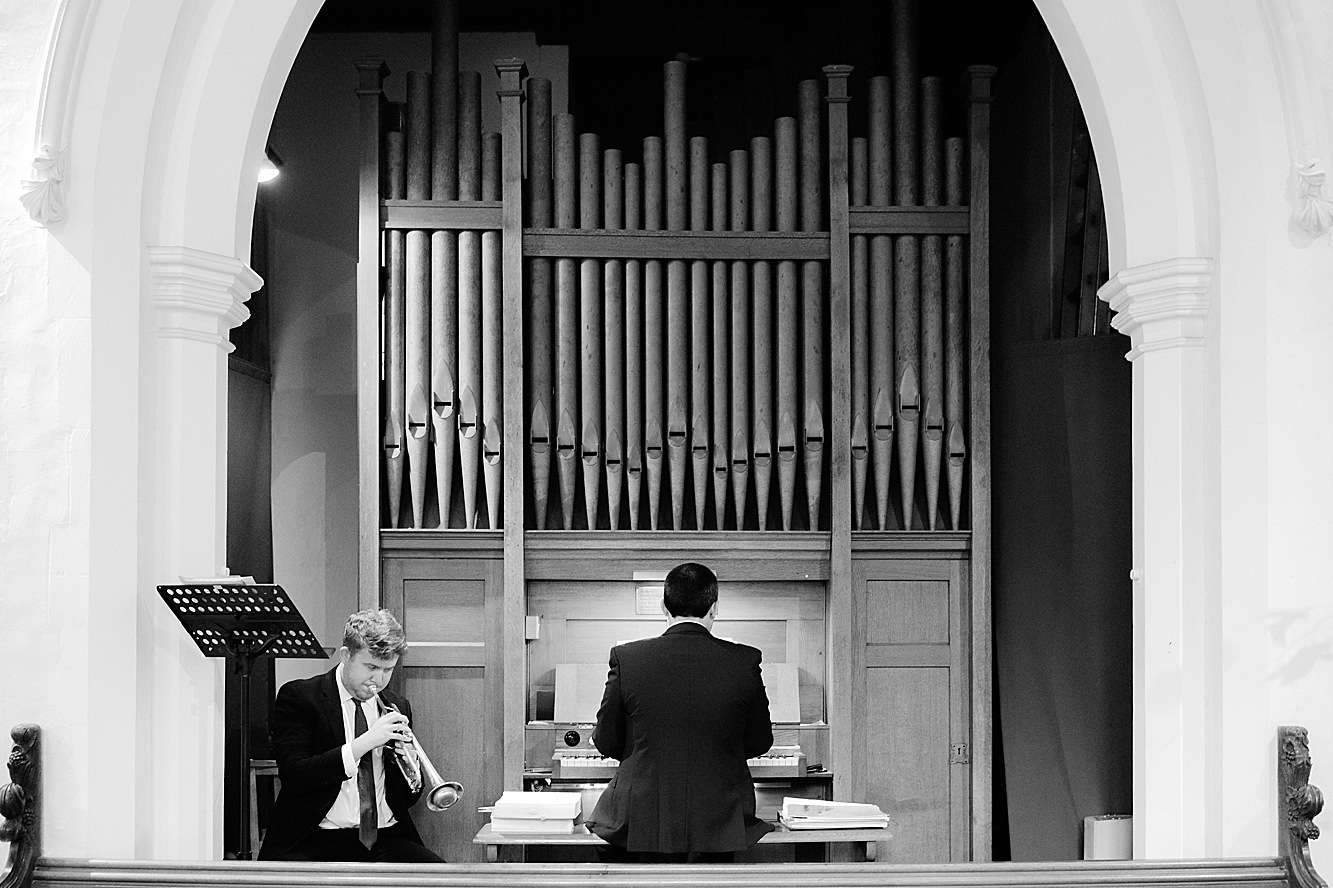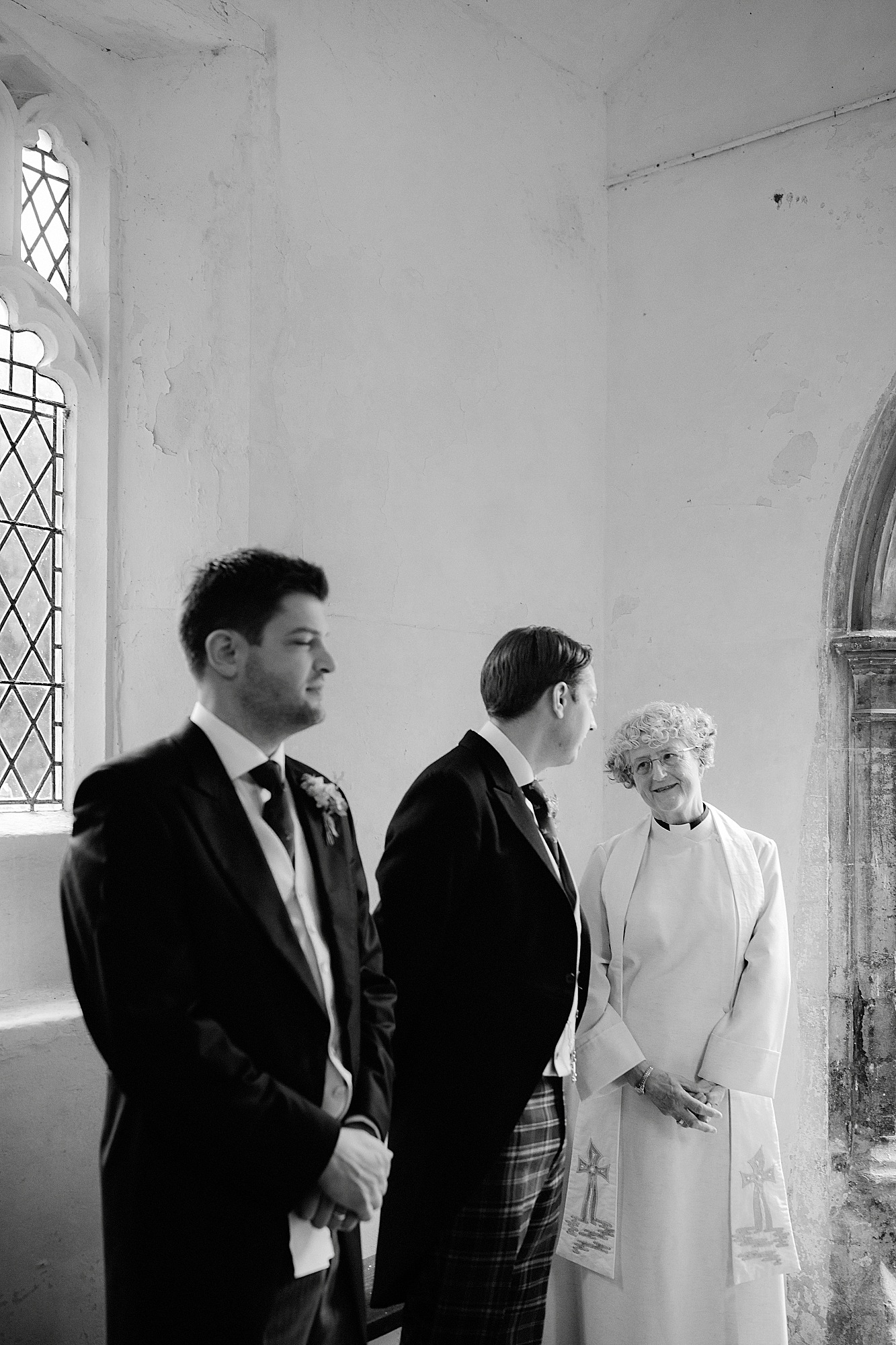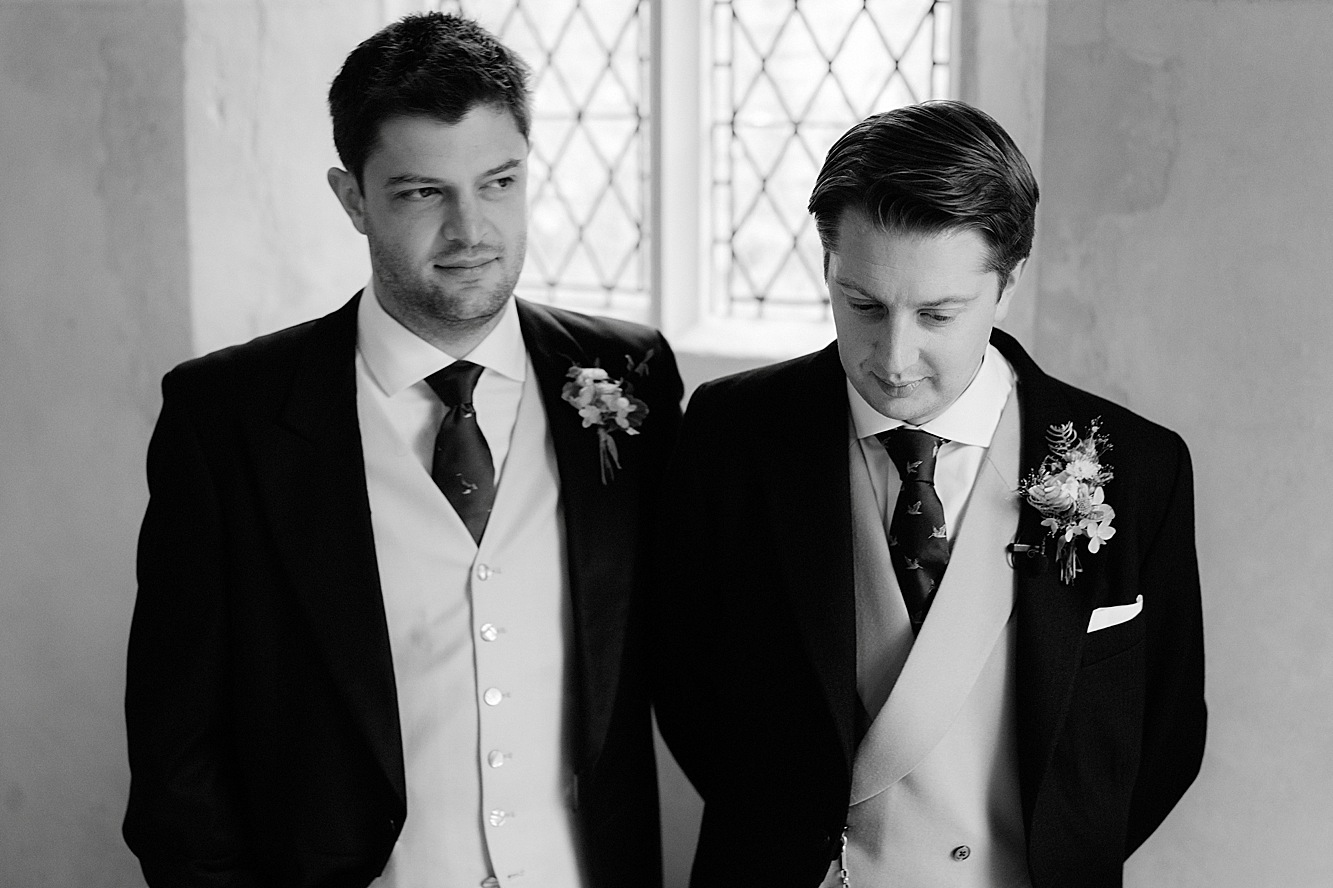 Lauren and the bridal party entered the ceremony to the sound of Trumpet Voluntary by Jeremiah Clarke, which was selected by the bride as it was the song that all of the girls processed to at her high school graduation. A favourite with lots of happy memories.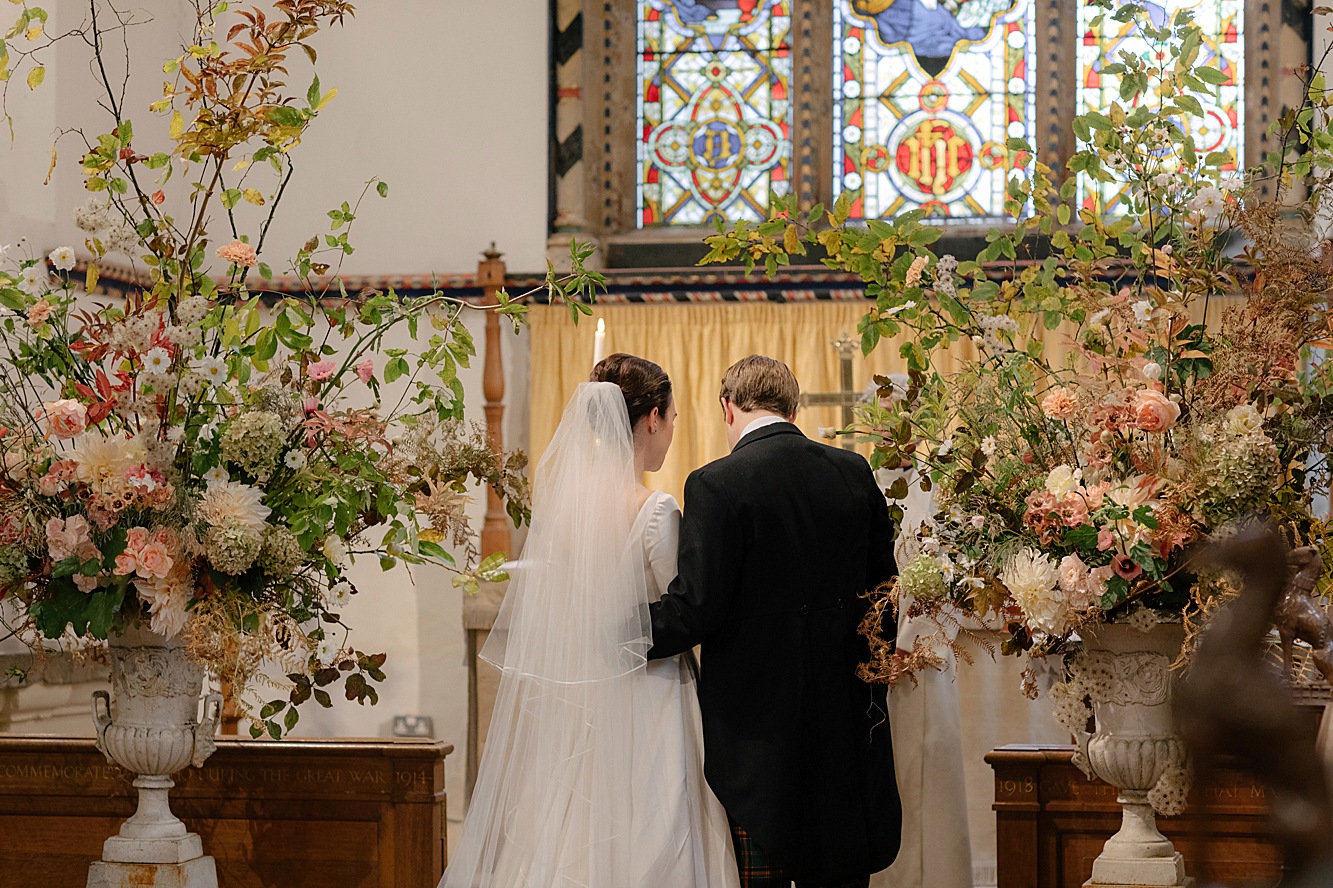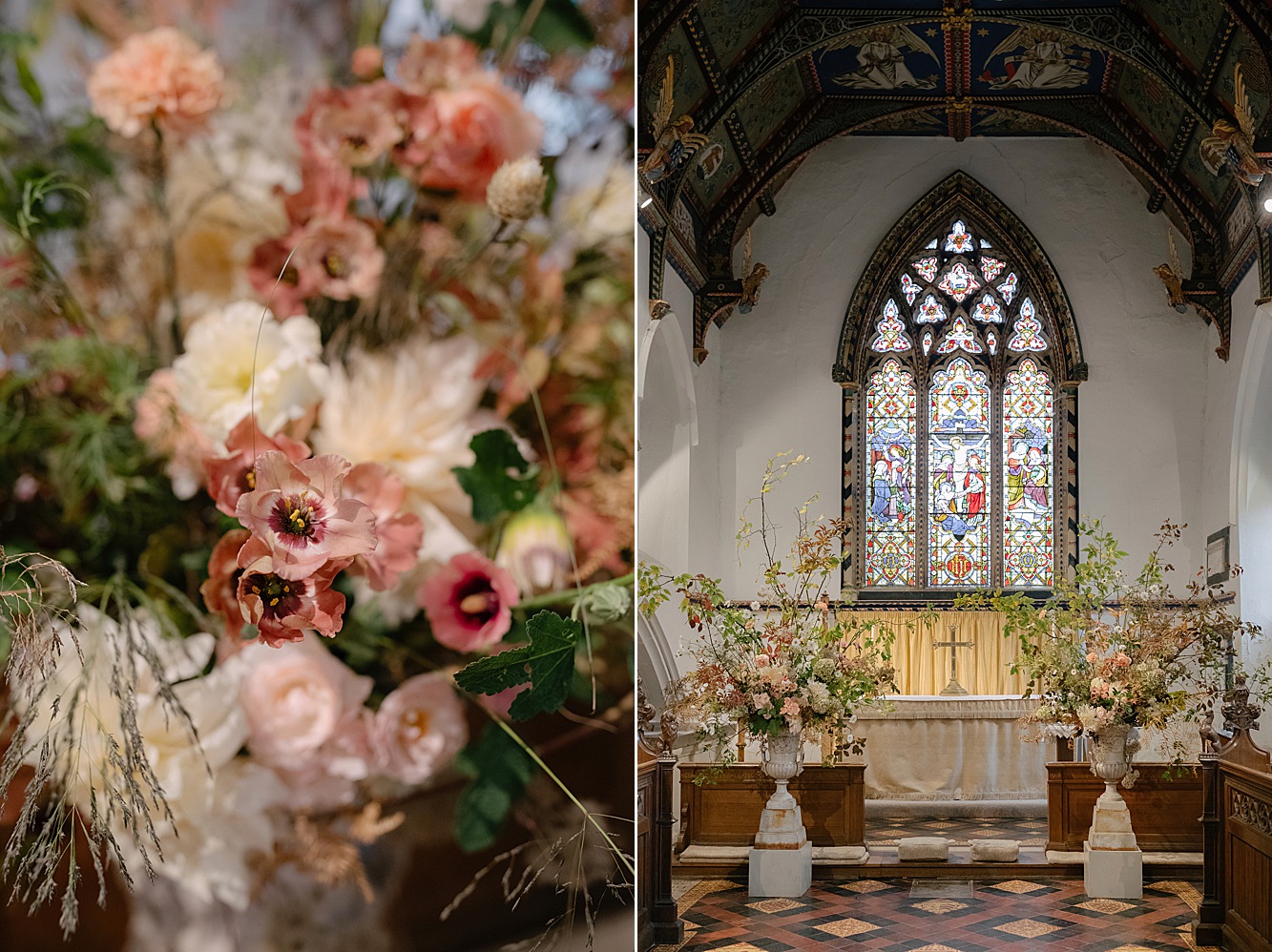 "We were married at St Mary's Huntingfield. The Rev Jane Held, who is resident to the church, officiated."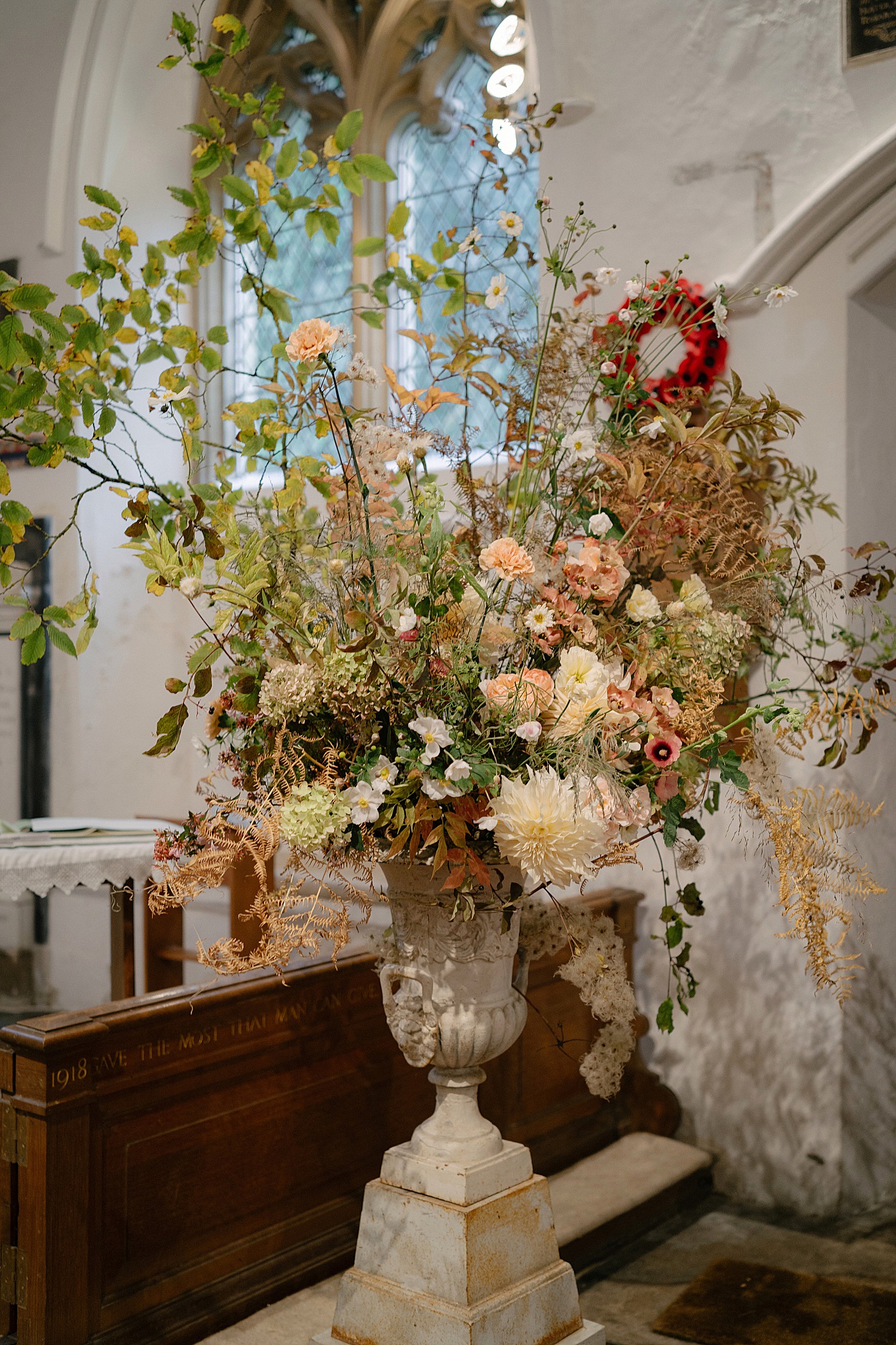 "Ceremonial readings included 'Song of Solomon 2:10-13', and 'Colossians 3:12-17'. I tried to keep the readings upbeat as I was a bit more excited about the hymns."
"We had 'All Things Bright & Beautiful', which we used to sing at school, also 'Jerusalem', (which James wanted to use also for the entrance and exit – we talked him out of it!).
"We also had 'One more Step Along the World I Go' – all very traditional Church of England hymns, but a few songs that the American guests would know as well."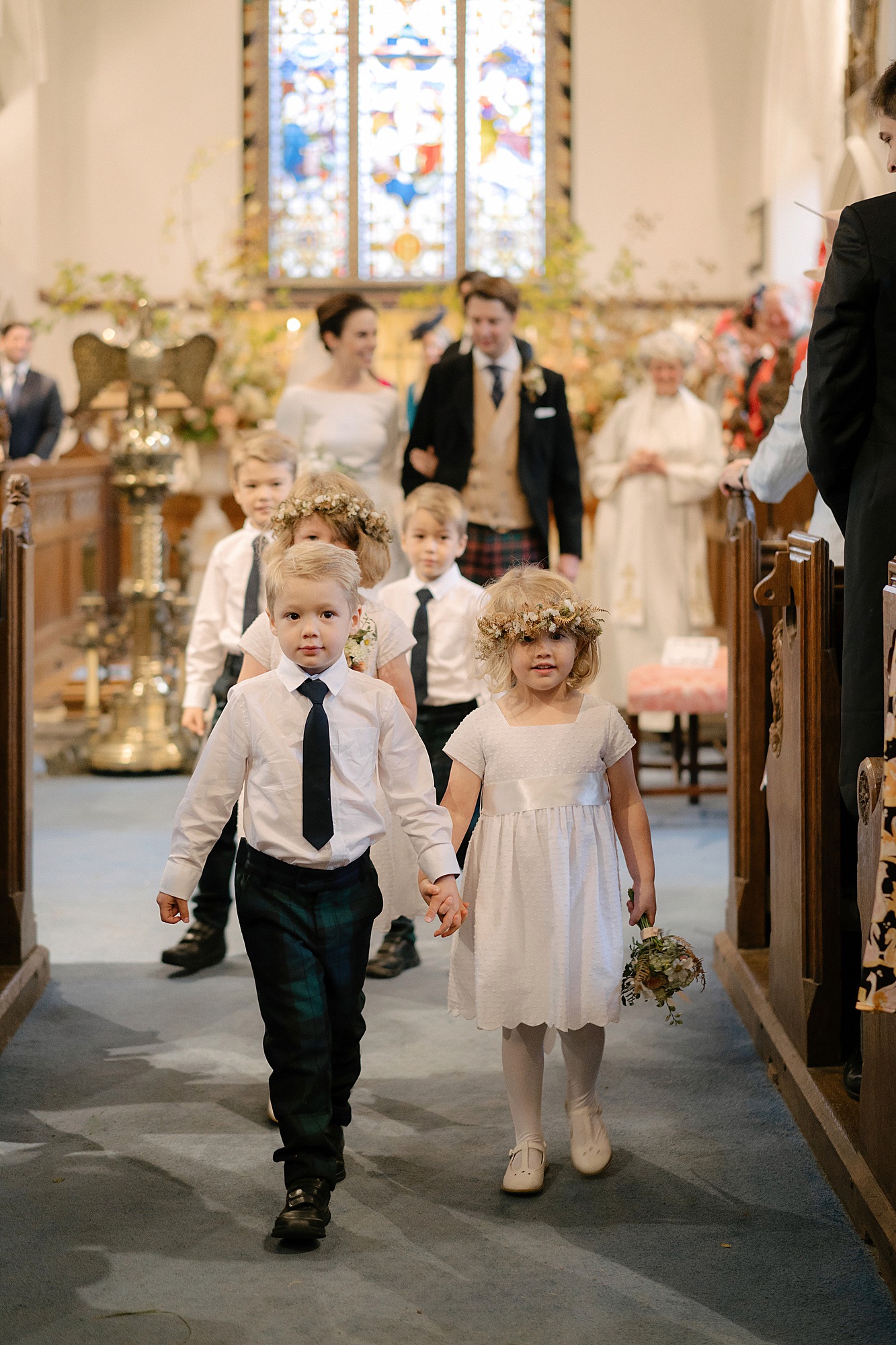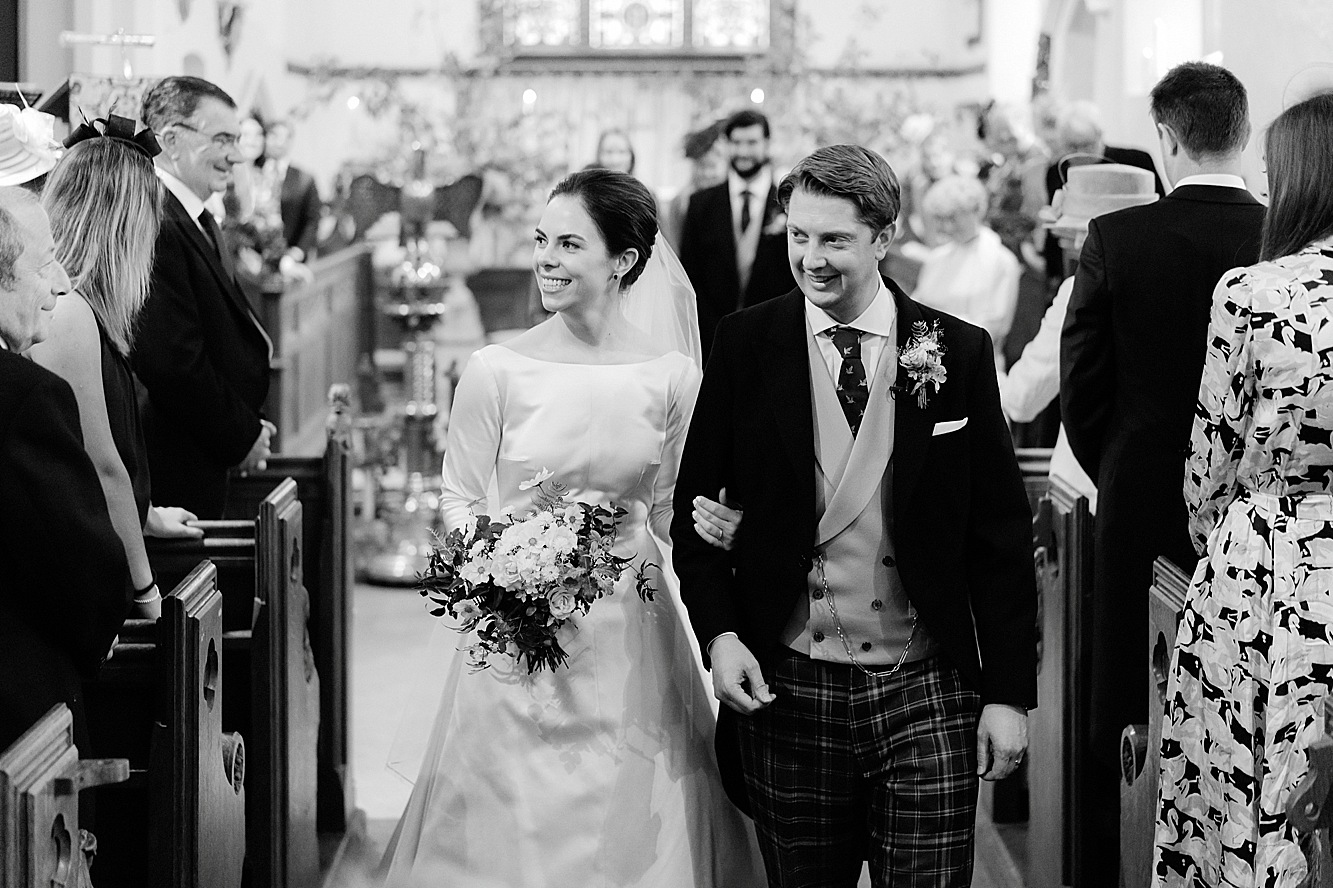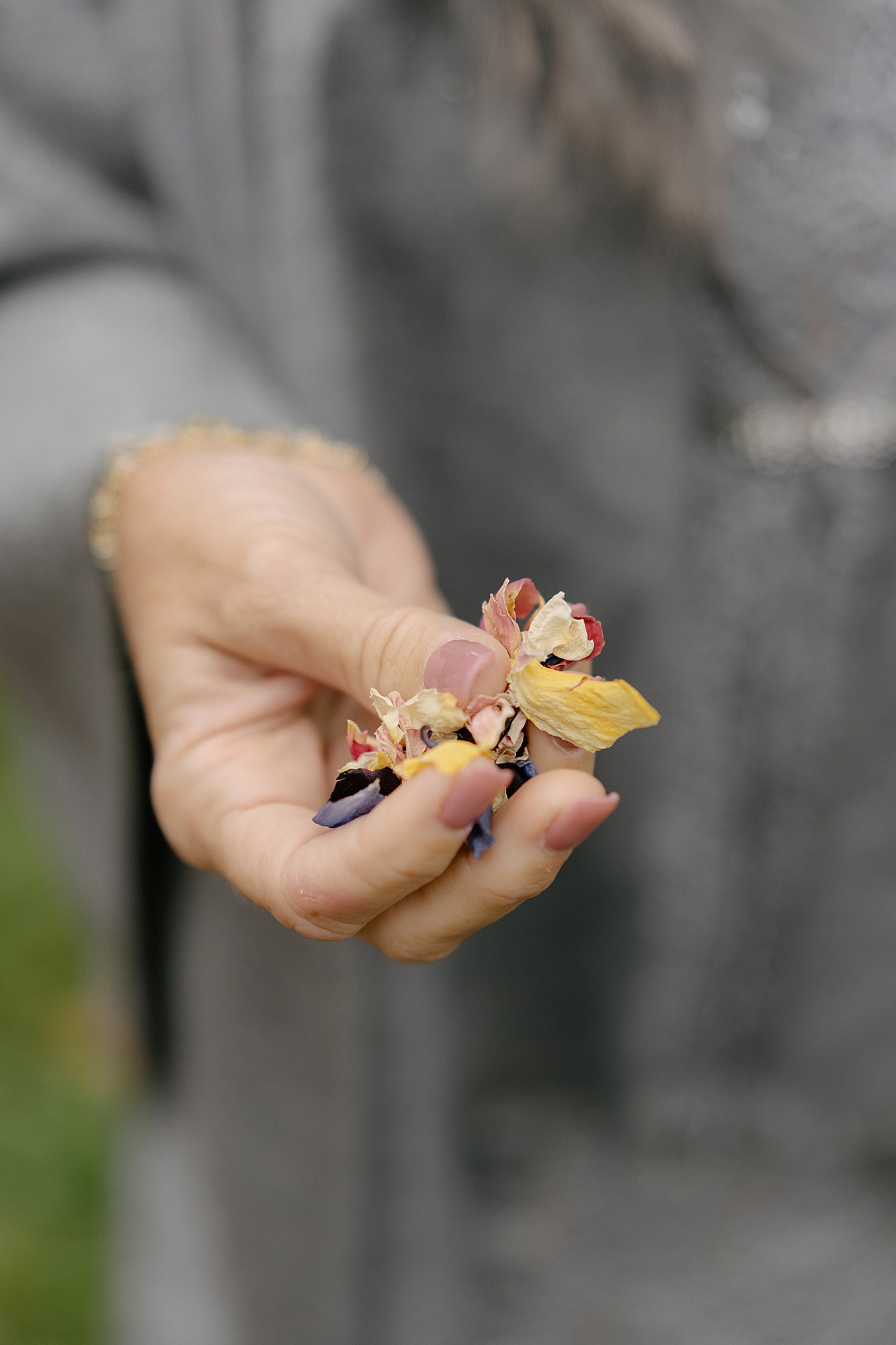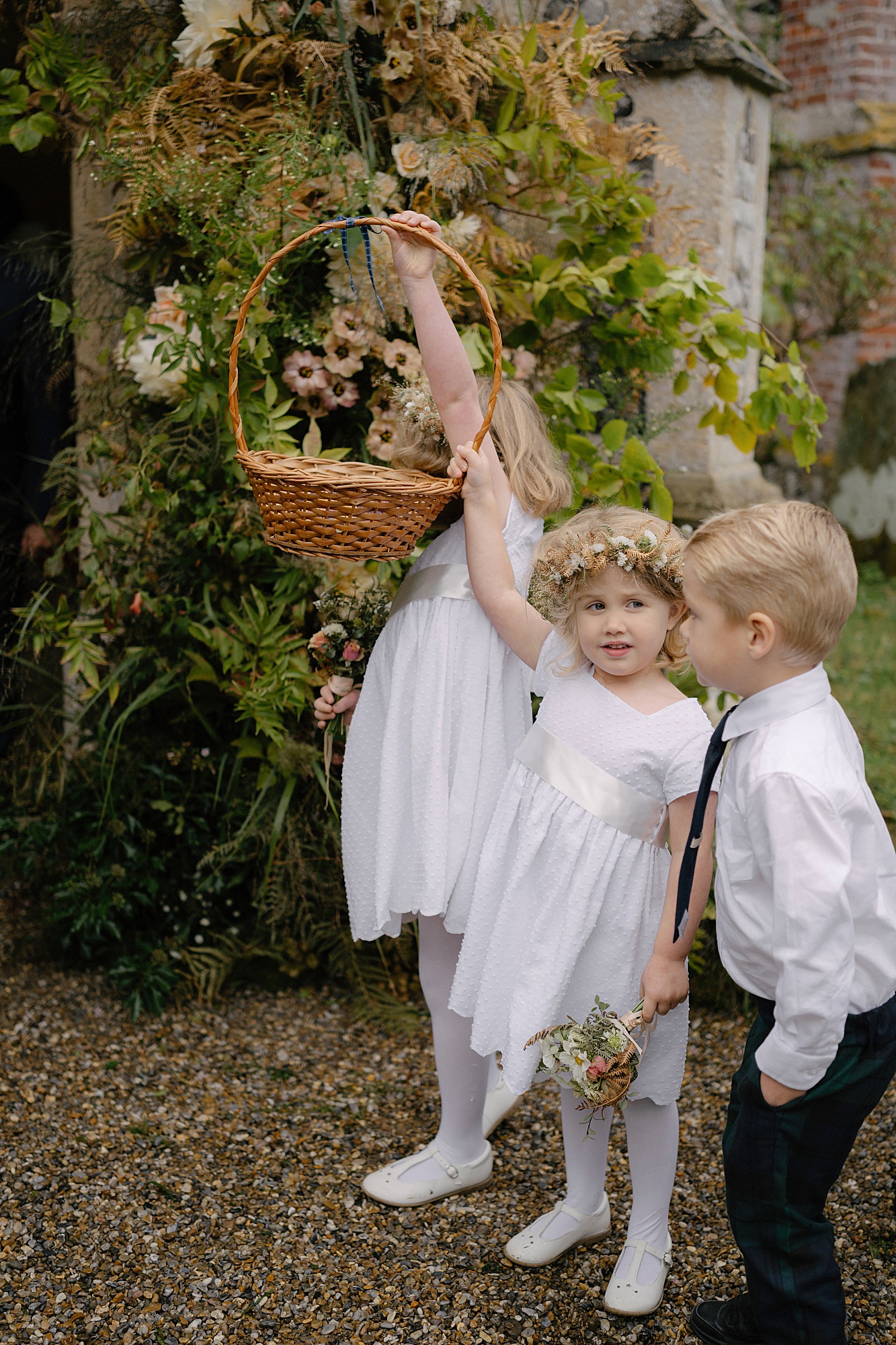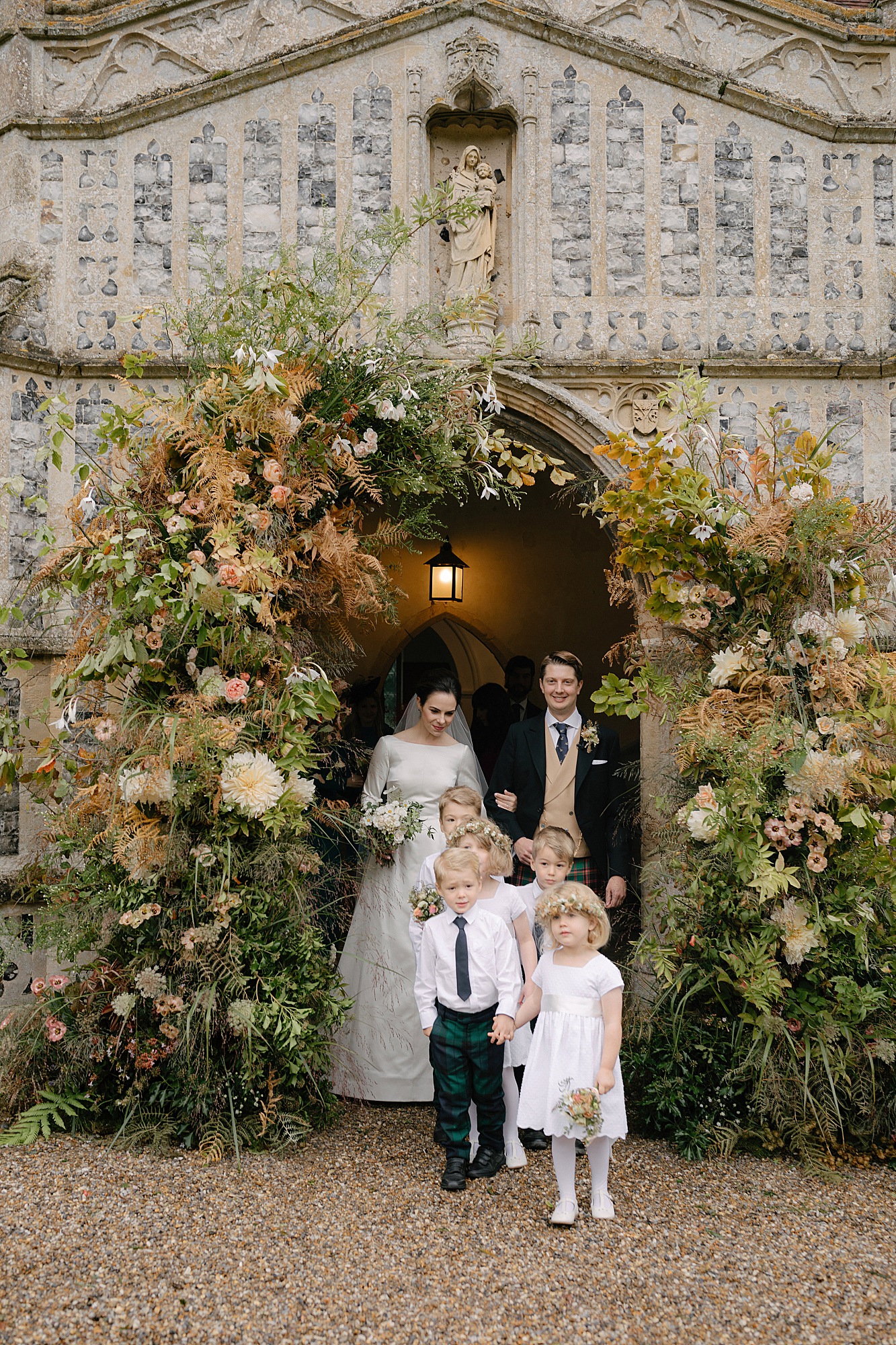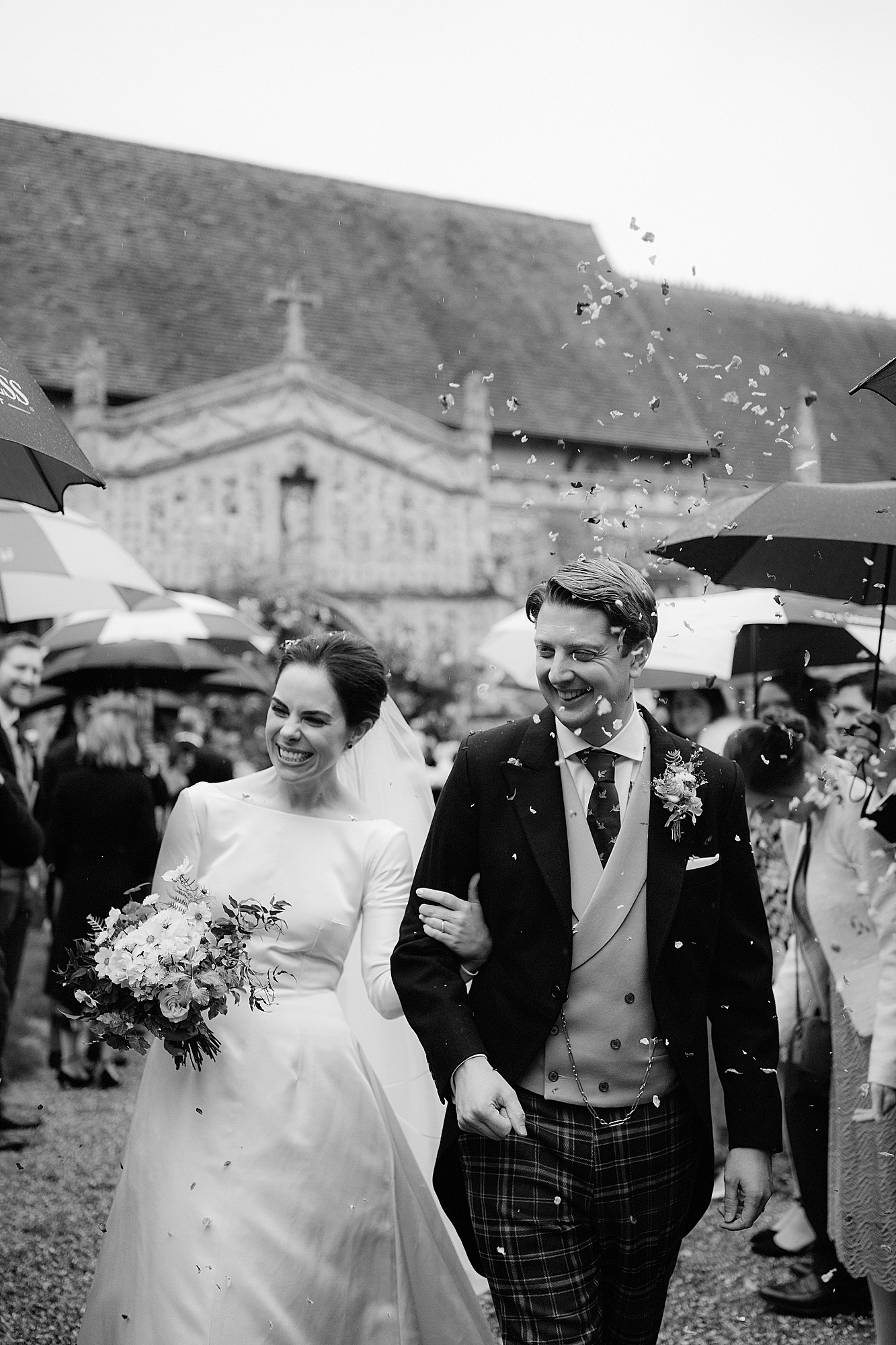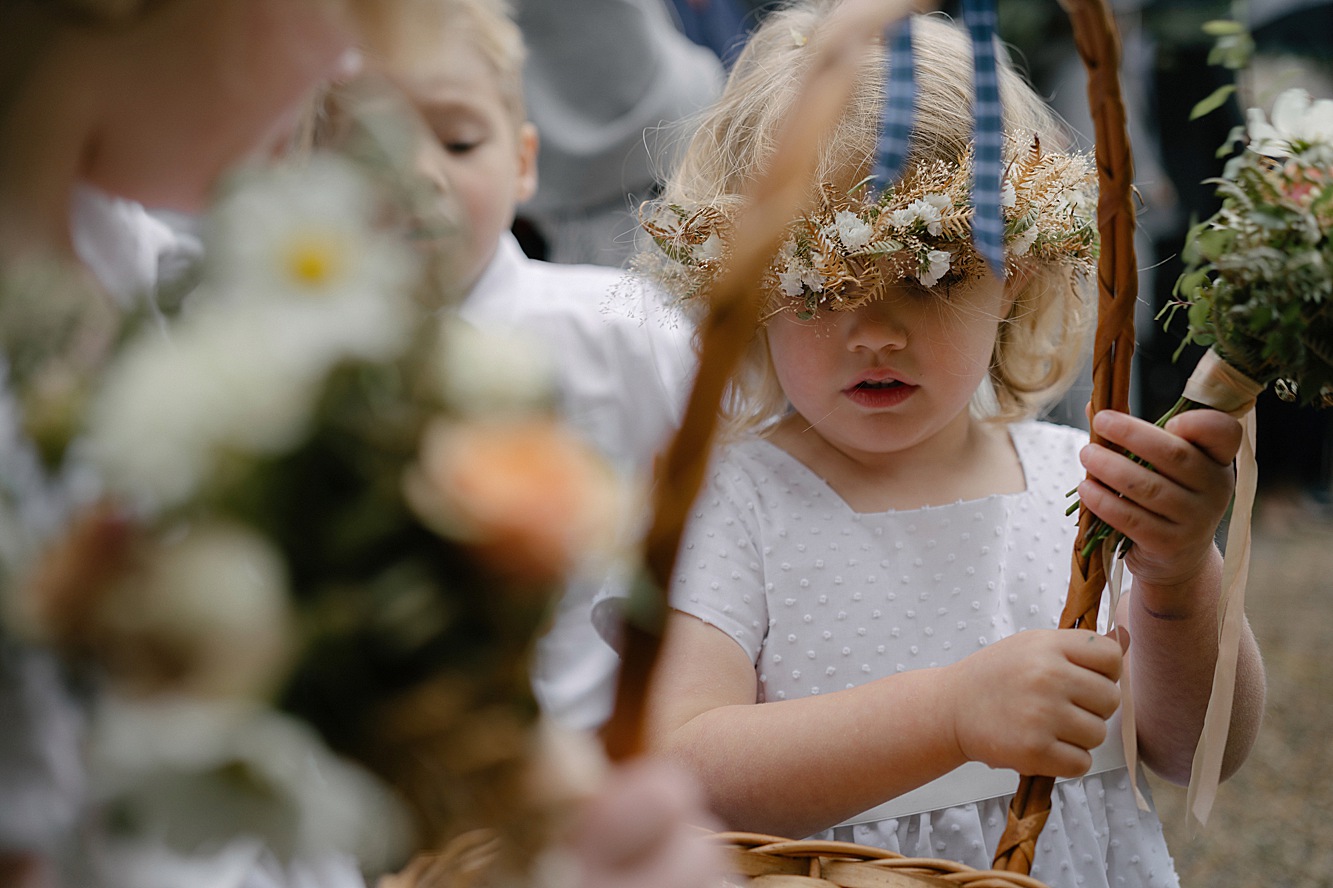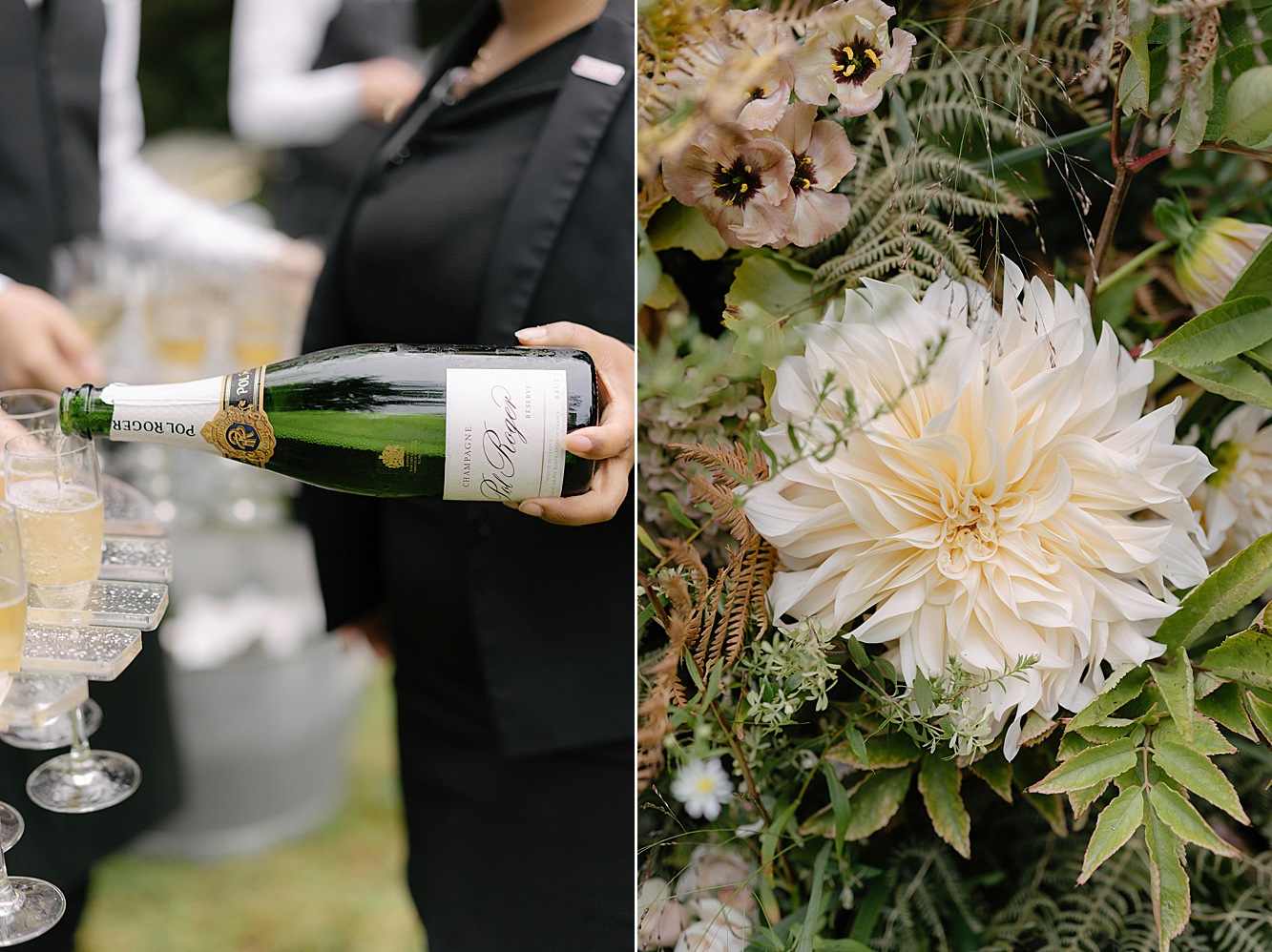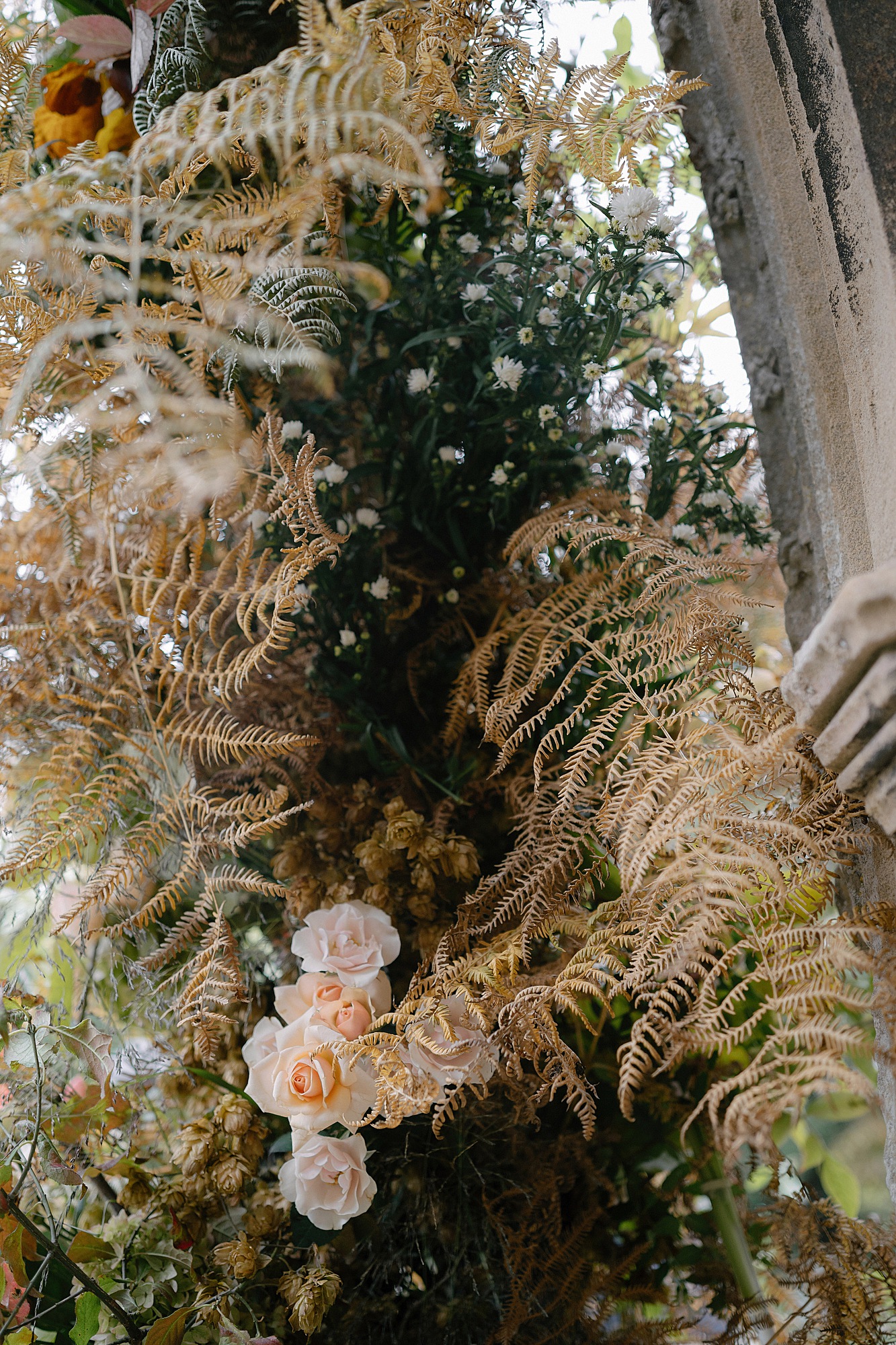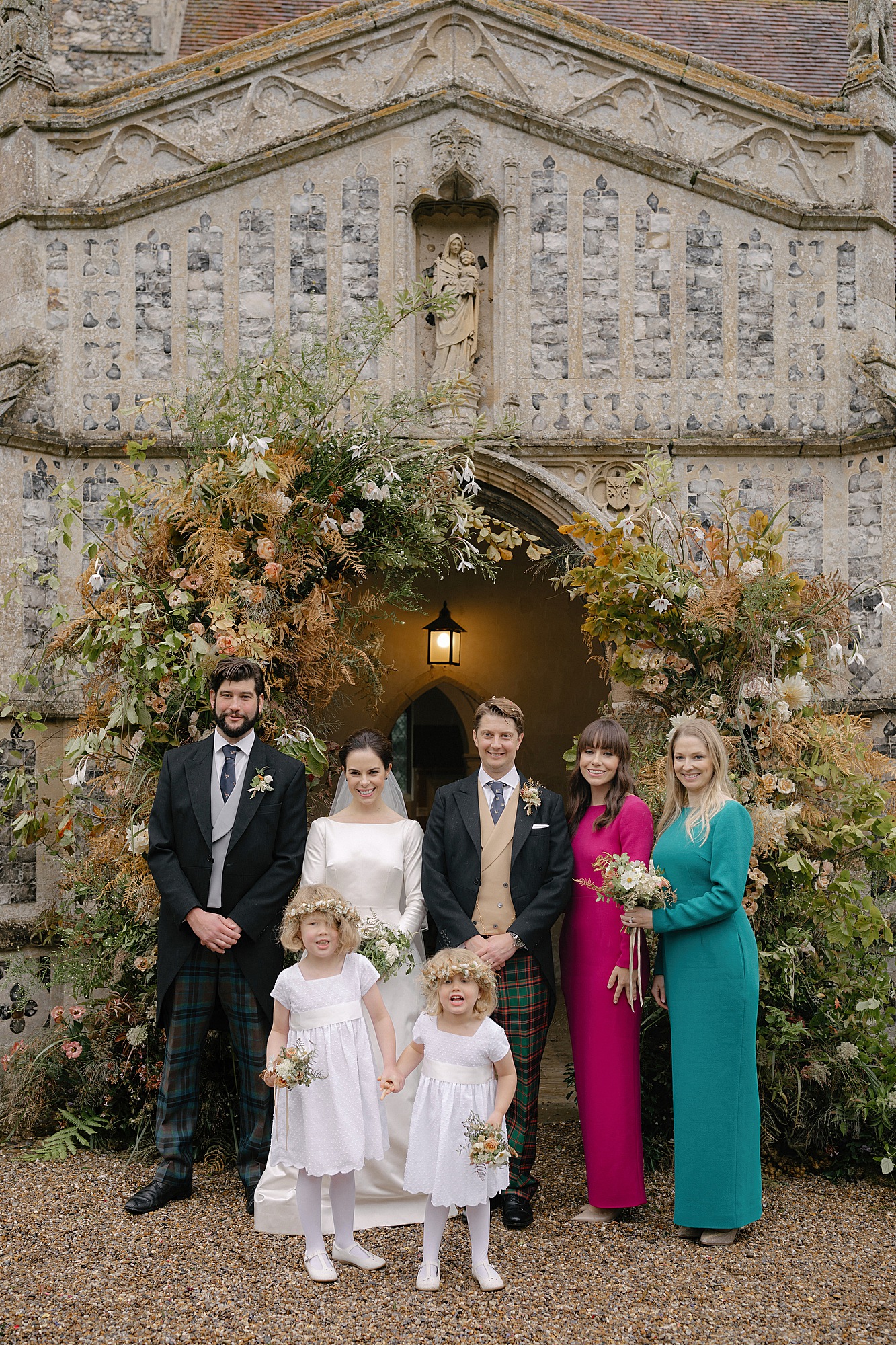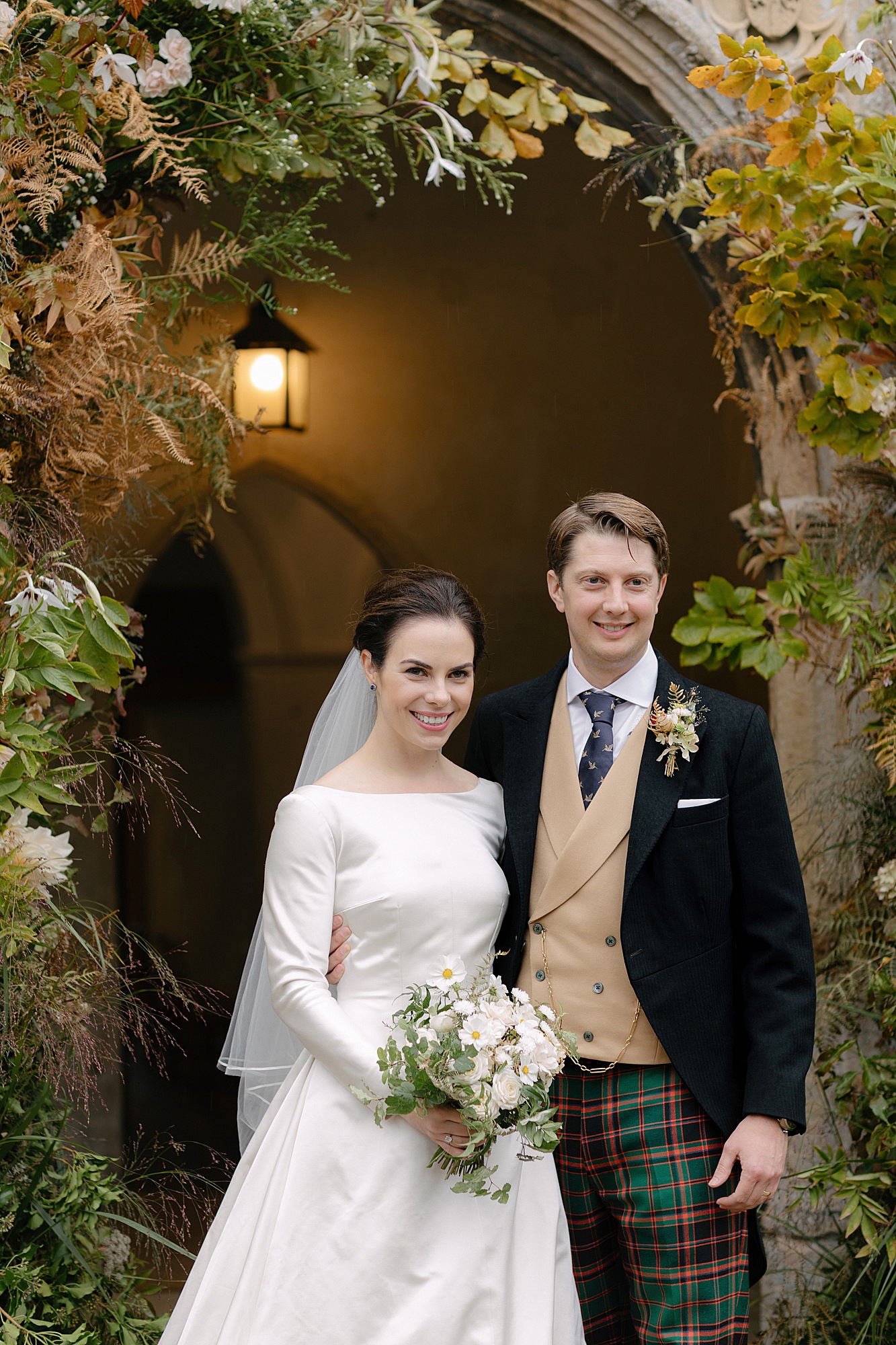 "My favourite part of the day was leaving the church with James in the Morgan. It was really the only time we were alone – and we had so much fun driving around together (w the top down! In the rain!) that we did an extra lap around the property before going in."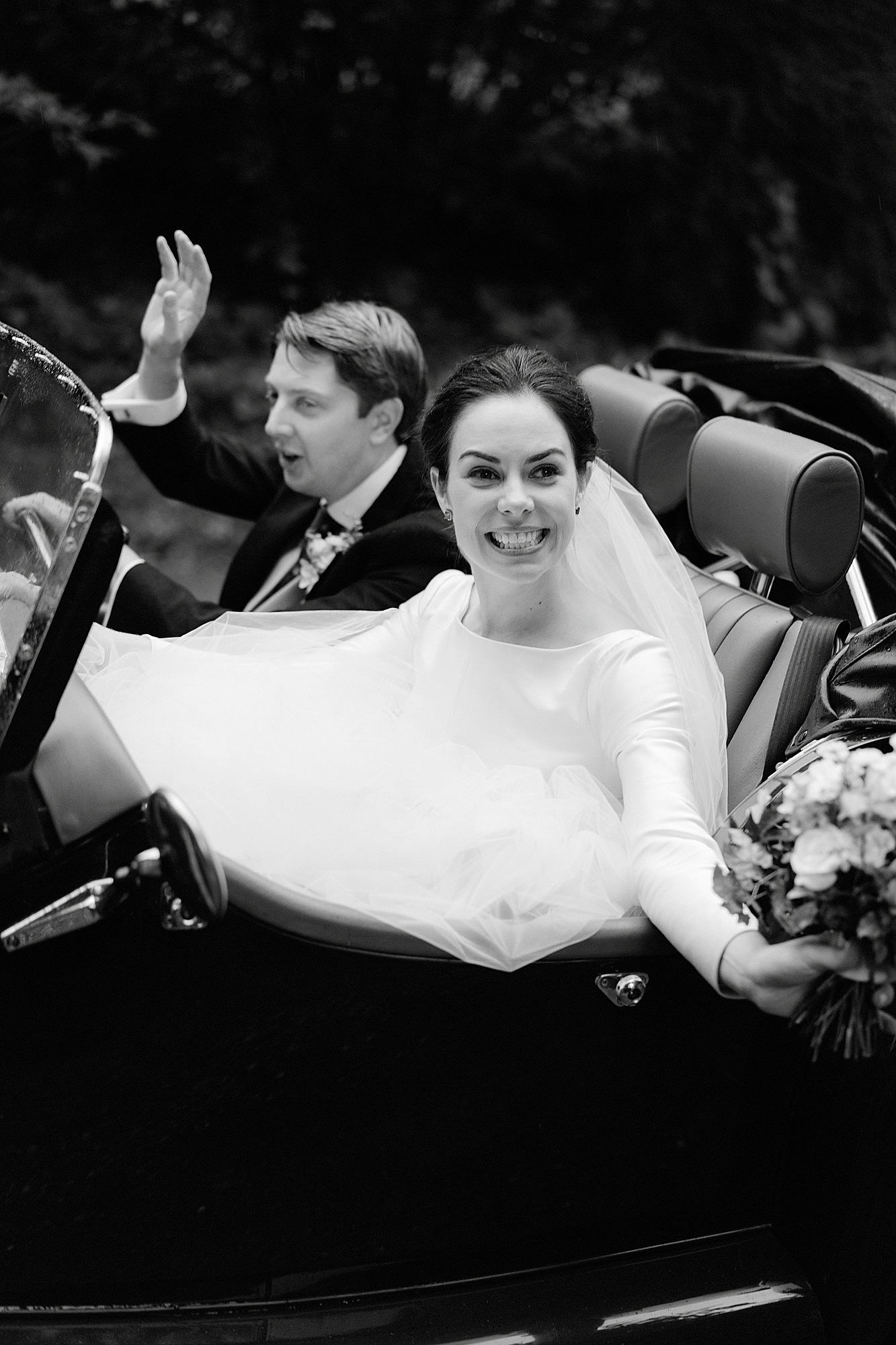 The couple hired society wedding photographer, Cinzia Bruschini, whose work and photographic aesthetic I am a huge personal fan of.
"Cinzia's work is stunning. Super documentary in approach which I loved – she and Matteo completely blended into the flow of the day and captured every minute of it."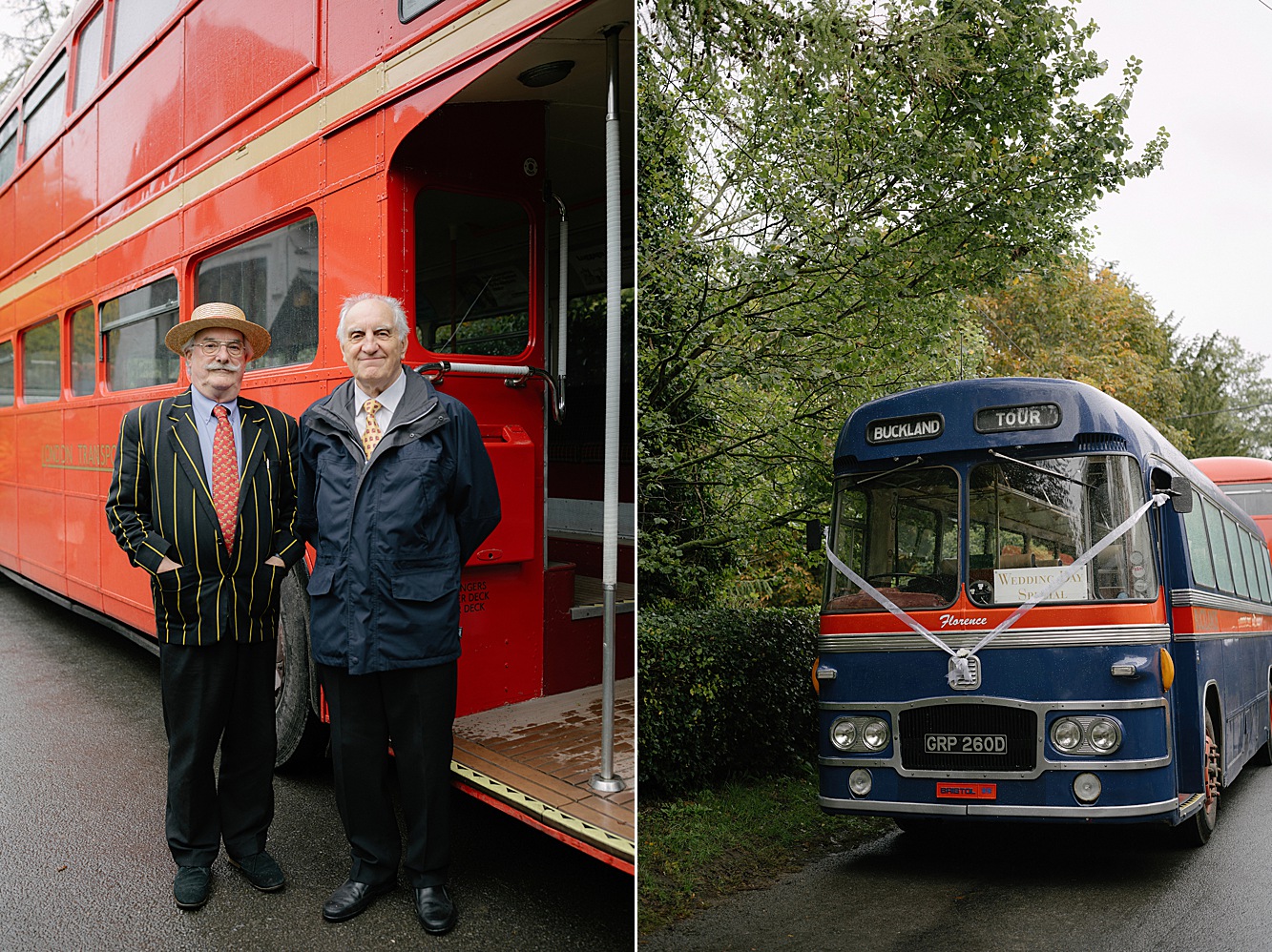 "Gary and the team at Gorgeous Film were wonderful. It was funny, when I was looking for a videographer, when I floated his name around to my girlfriends several of them had used him as well – and with all of them I hadn't even noticed there was someone taking video at their wedding."
"The finished product was stunning and they did a better job than I thought possible at capturing the mood and moments of the day."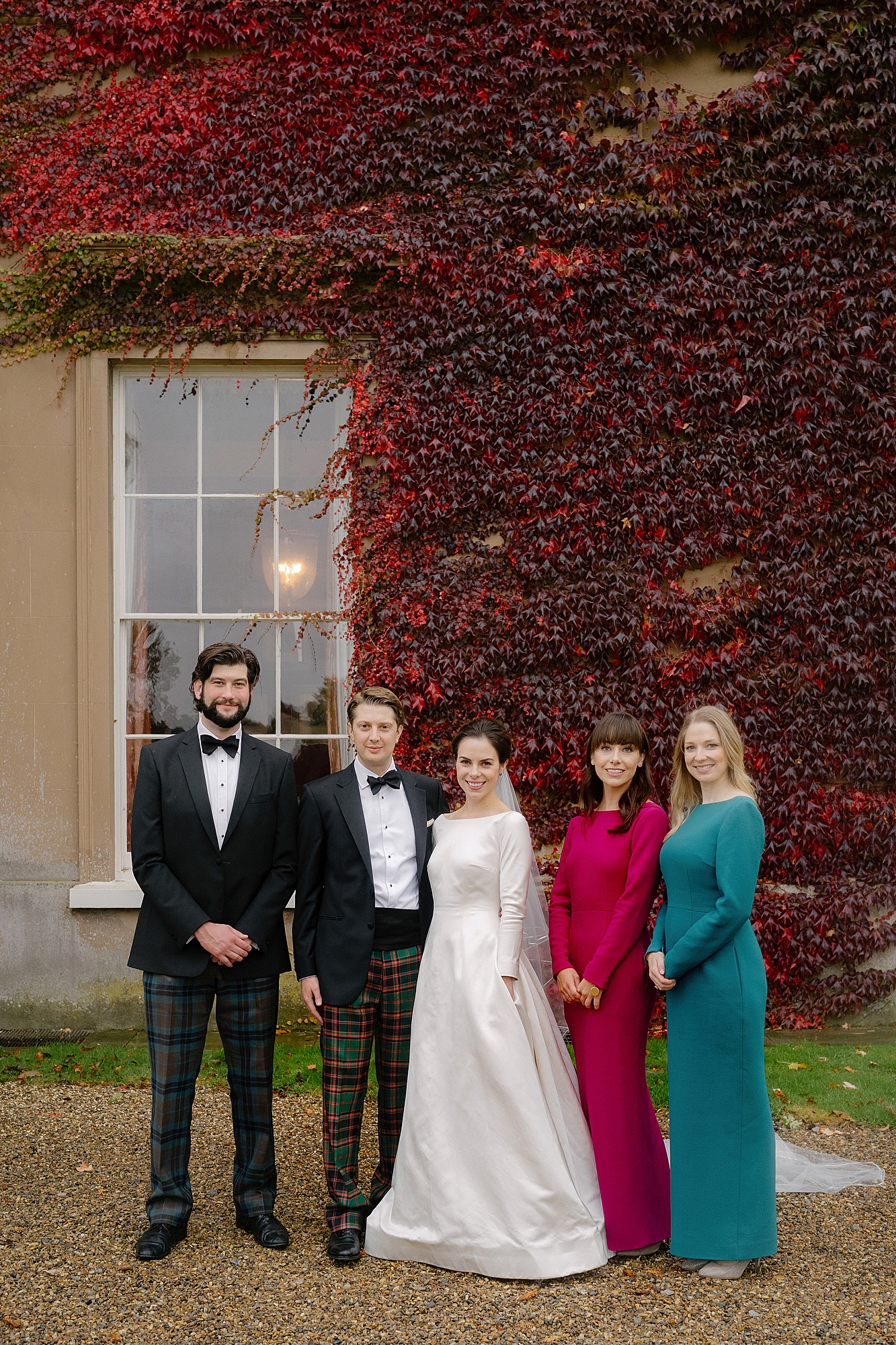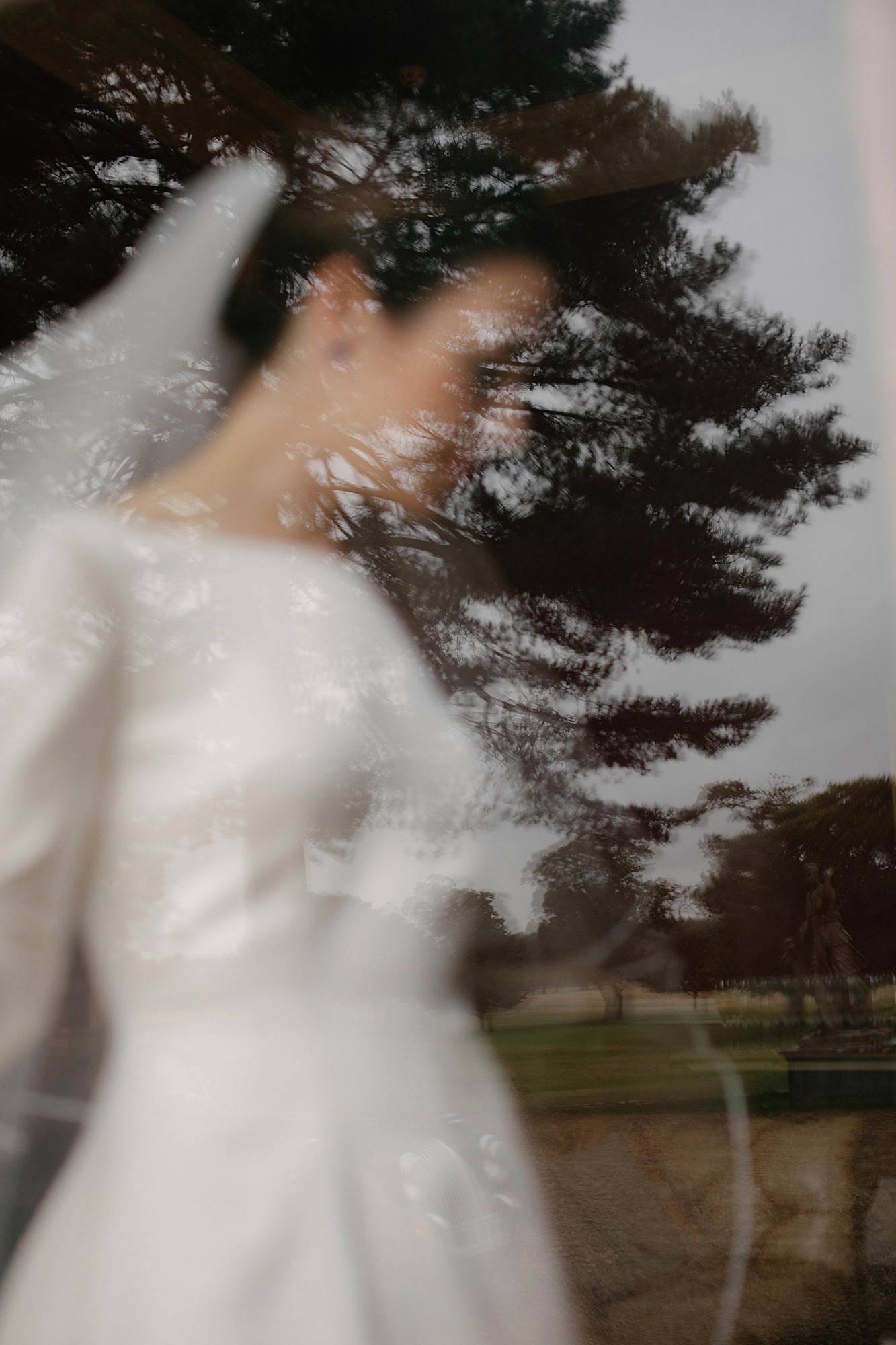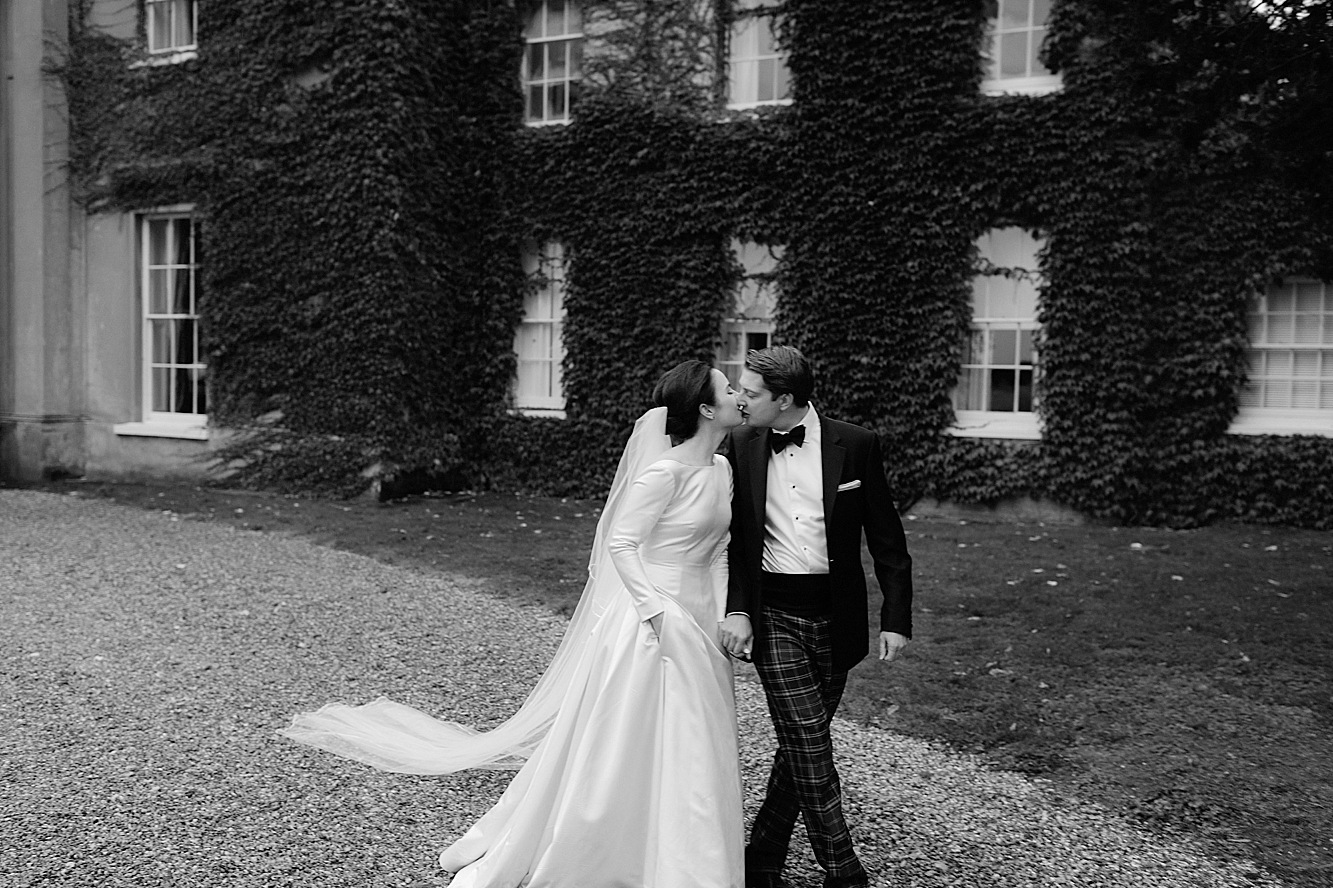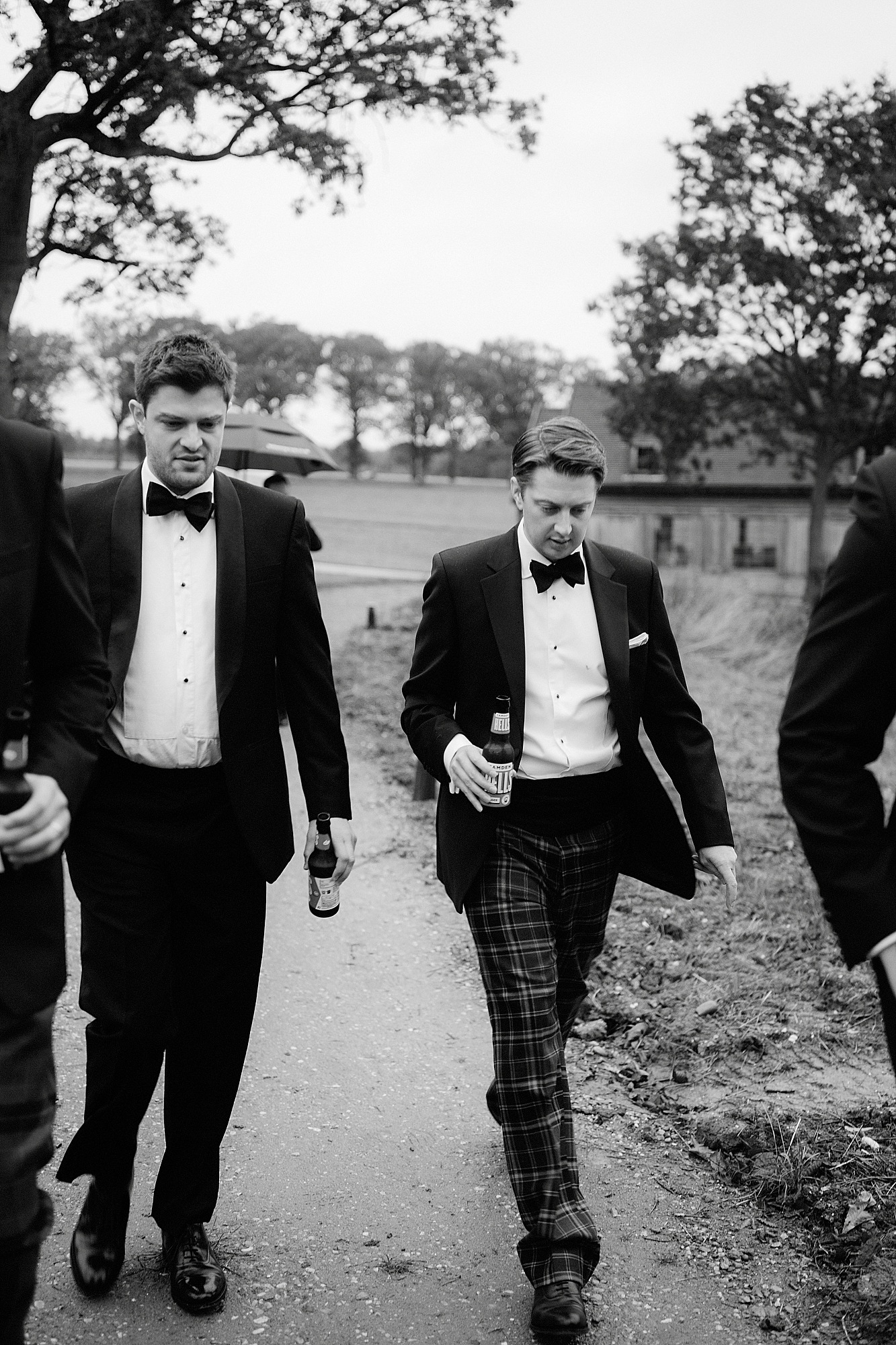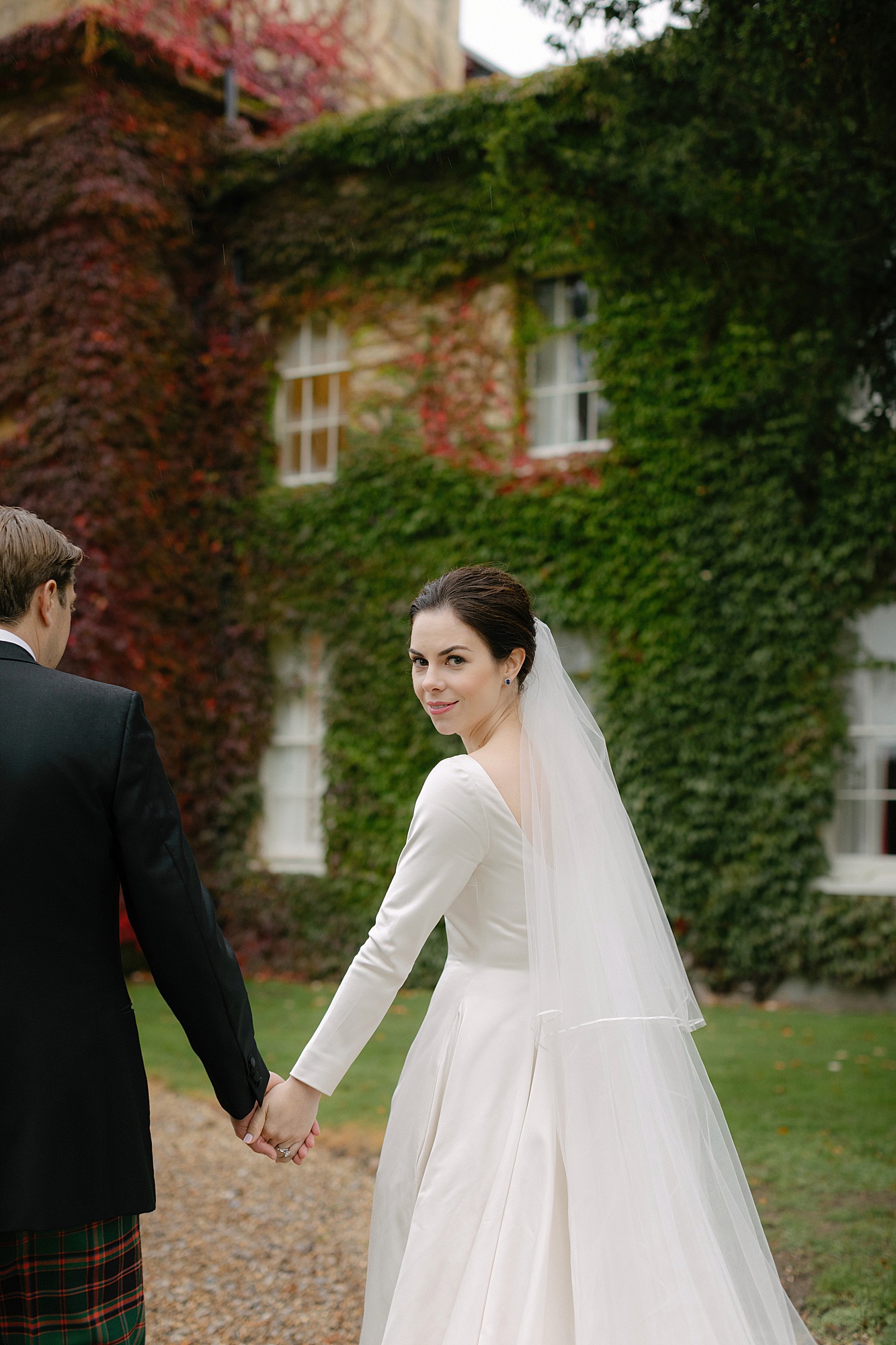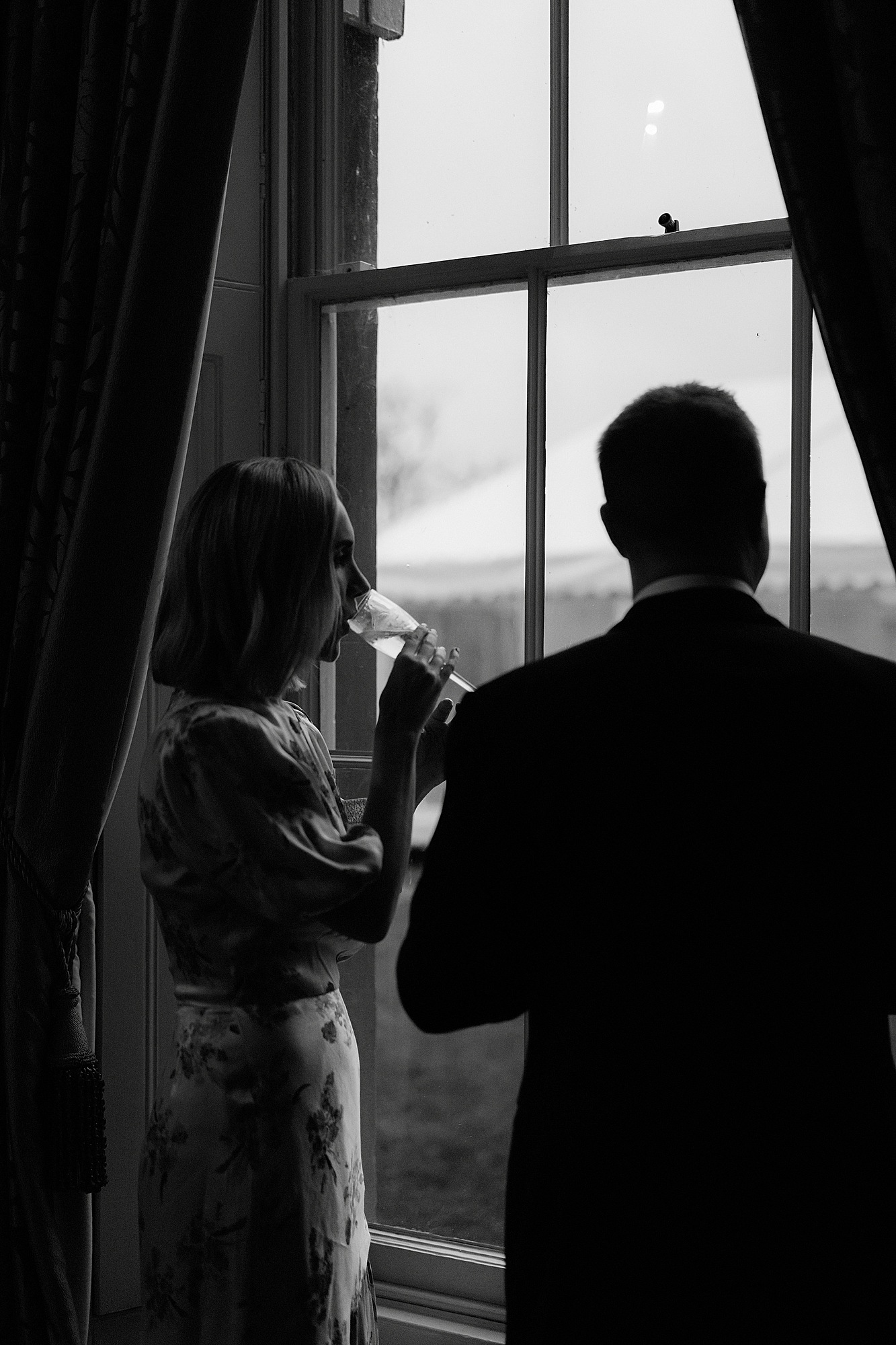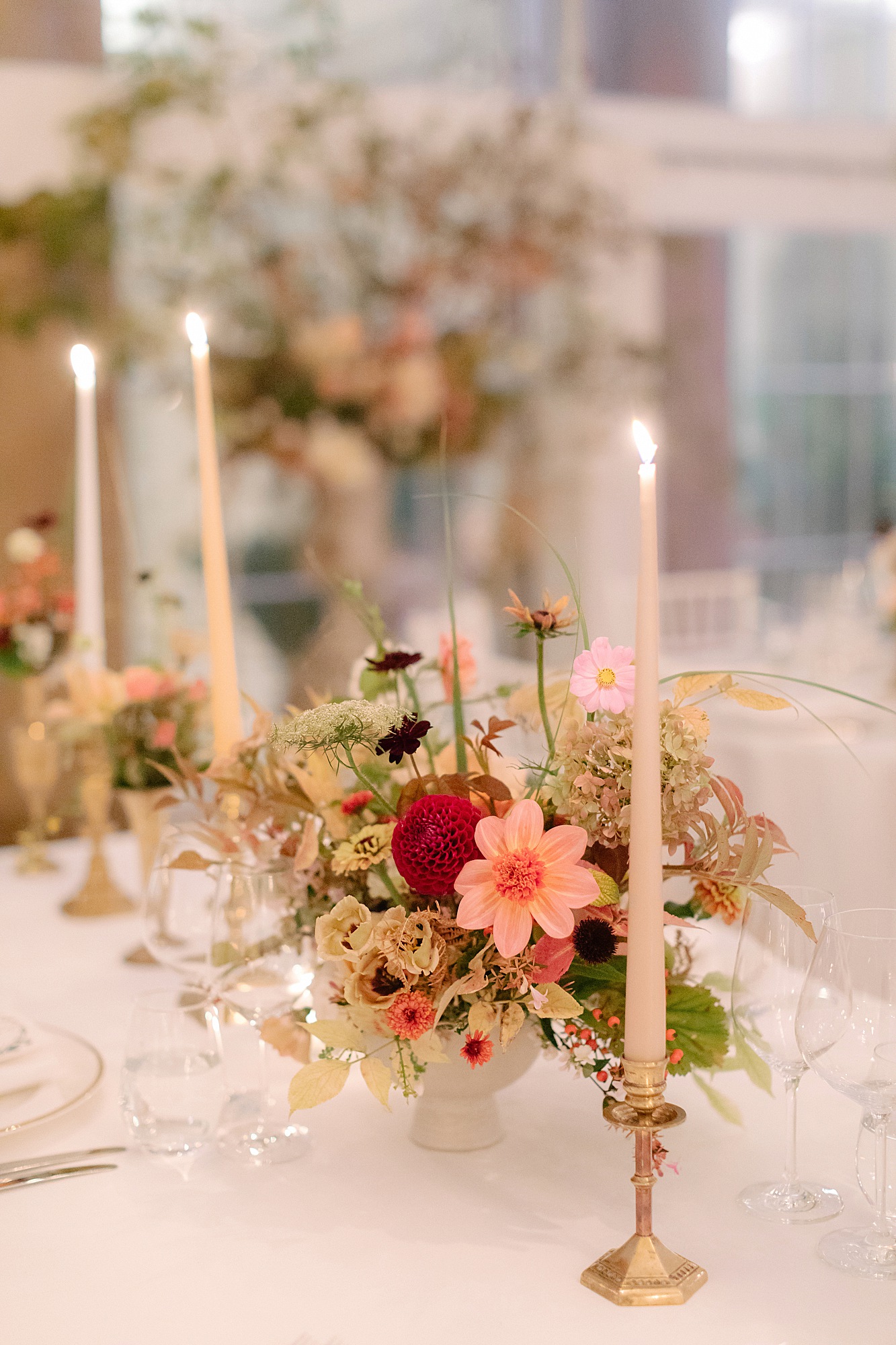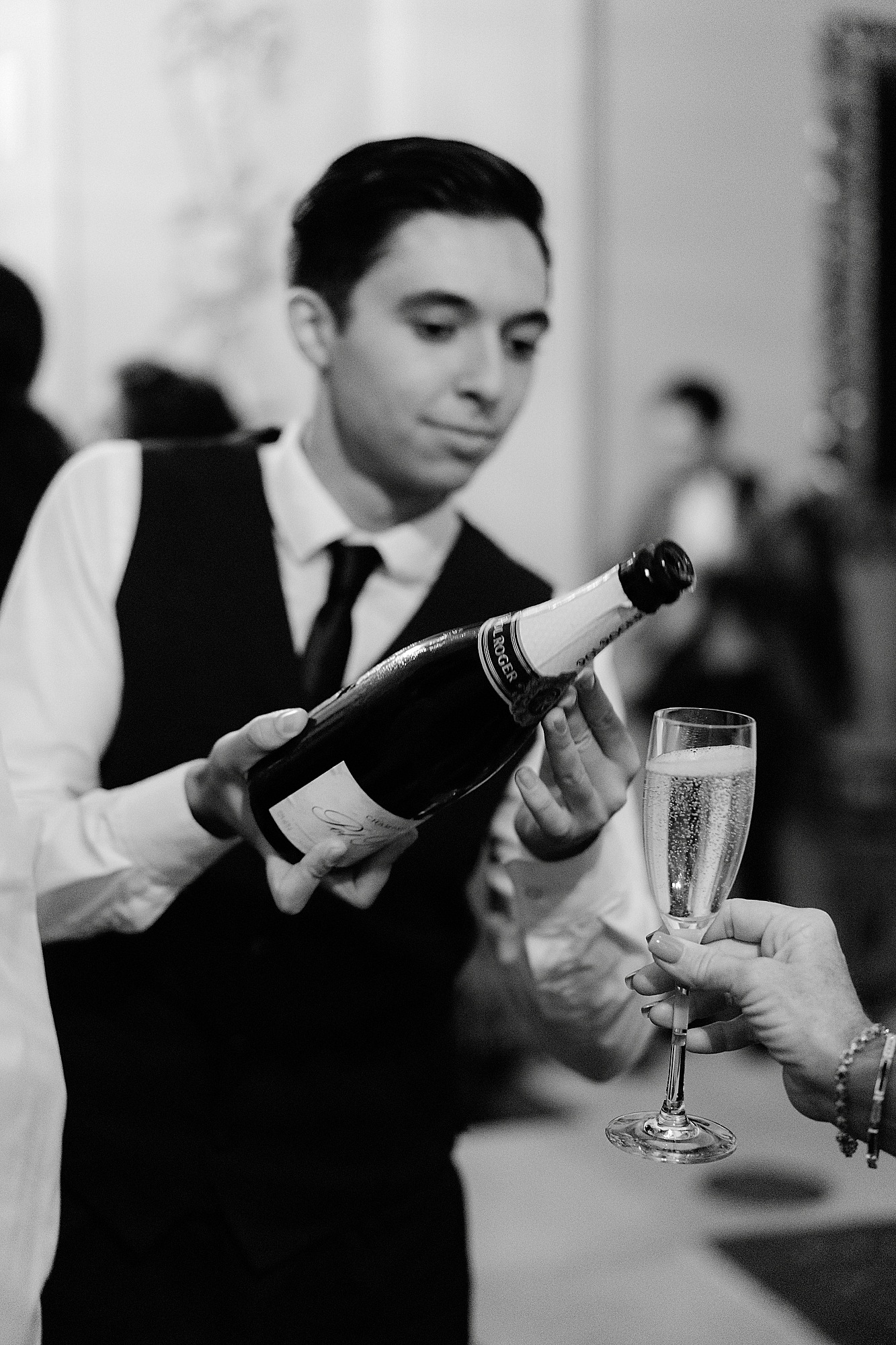 "We sourced beautiful empire chandeliers from Crescent Moon which were suspended from the ceiling within the marquee, creating the perfect glow with the candles on the dining tables. Rattan furniture (from Raj Tent) for lounge seating and large plants were used to soften the Orangery and to feel like they were always part of the space."
"Instead of Hampers we stocked the houses on Sibton Park with supplies for the weekend – everything from local eggs and cheese to tea, cake and extra champagne!"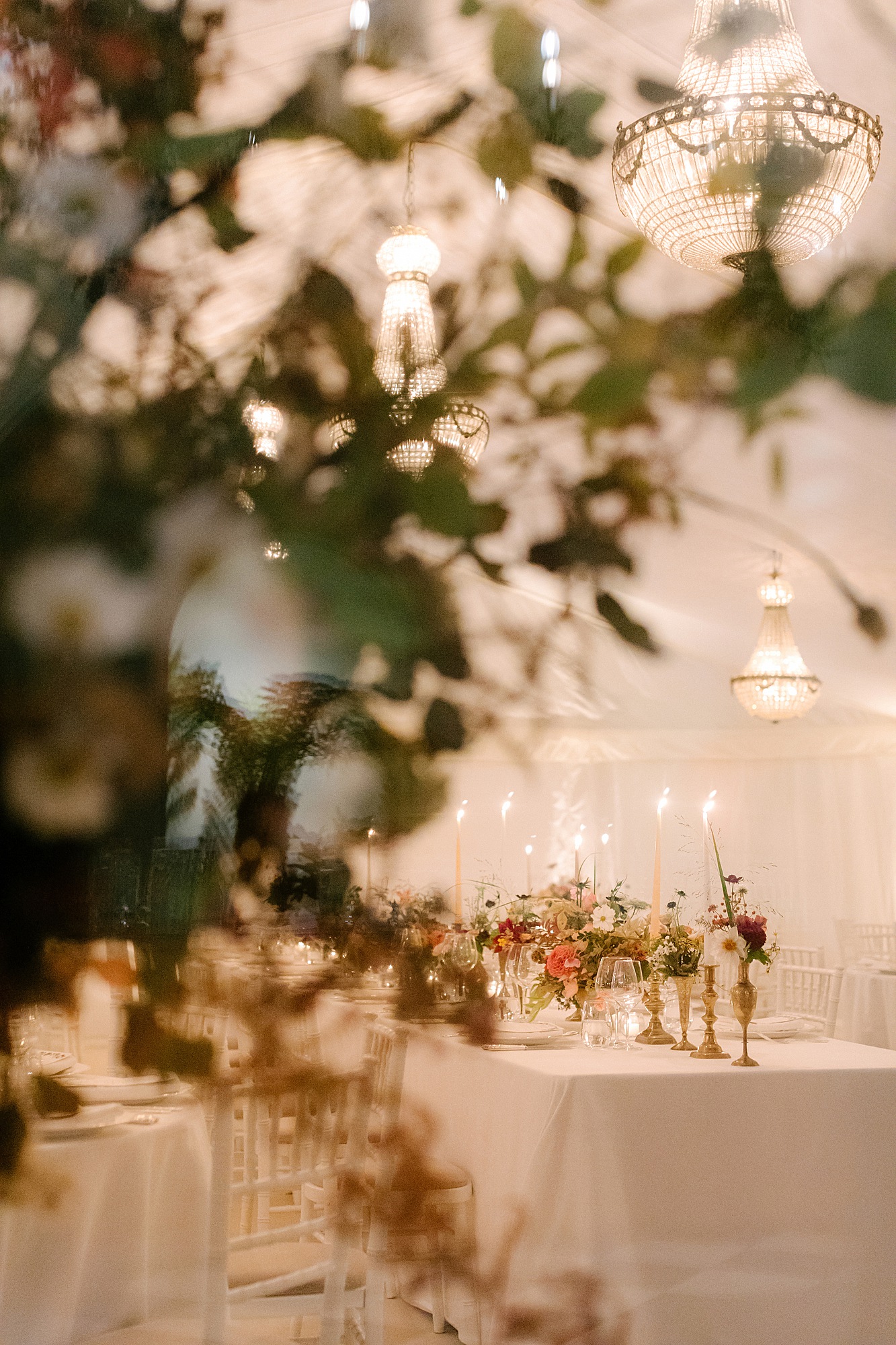 "Lettice Events provided an informal BBQ and grazing station for the Friday evening, followed by a canape reception and seated dinner with midnight munchies on the Saturday."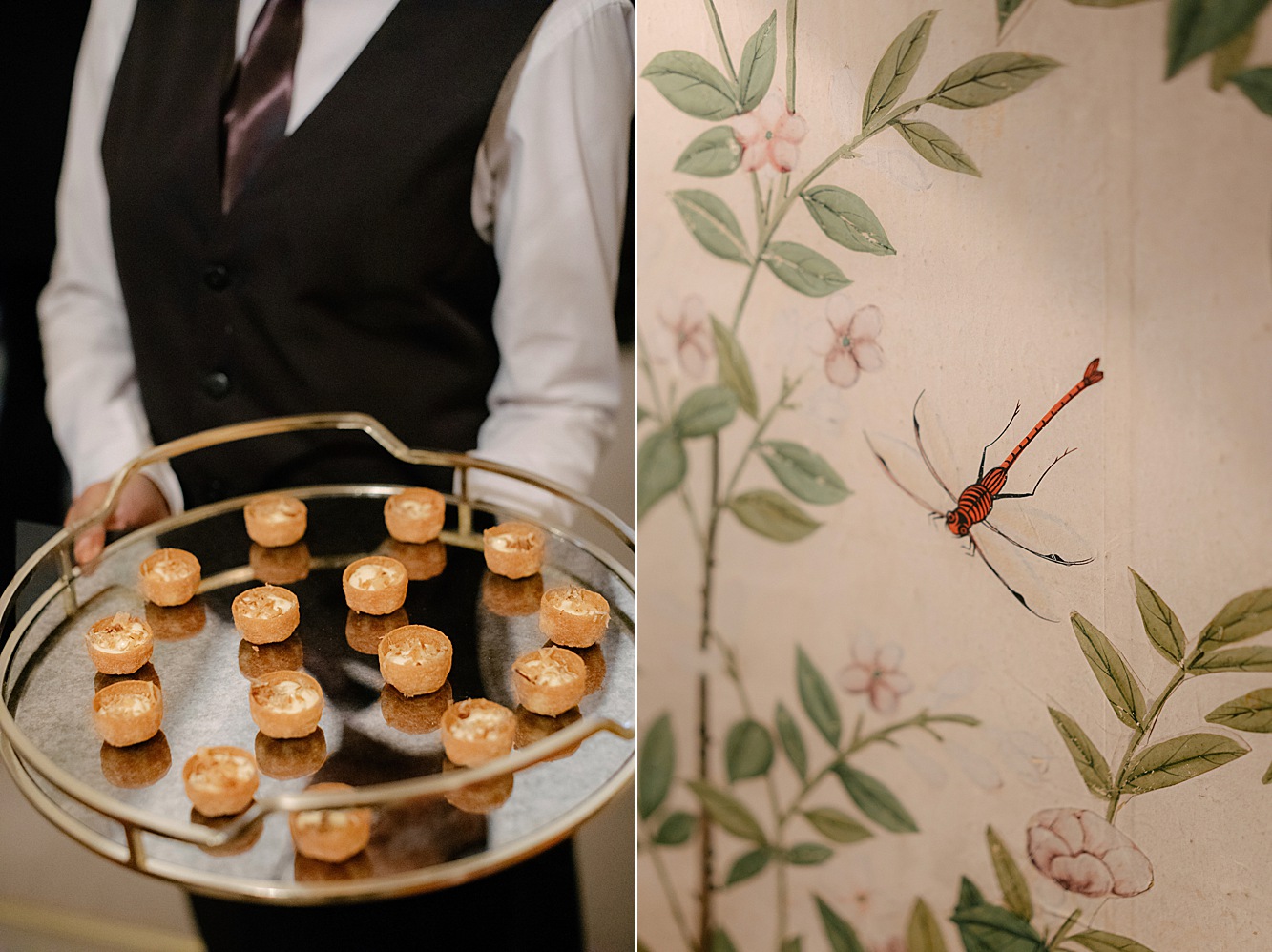 "A beautiful brunch was served on the Sunday with a live cooking station, baskets of pastries and continental dishes alongside a build your own Bellini and Bloody Mary bar."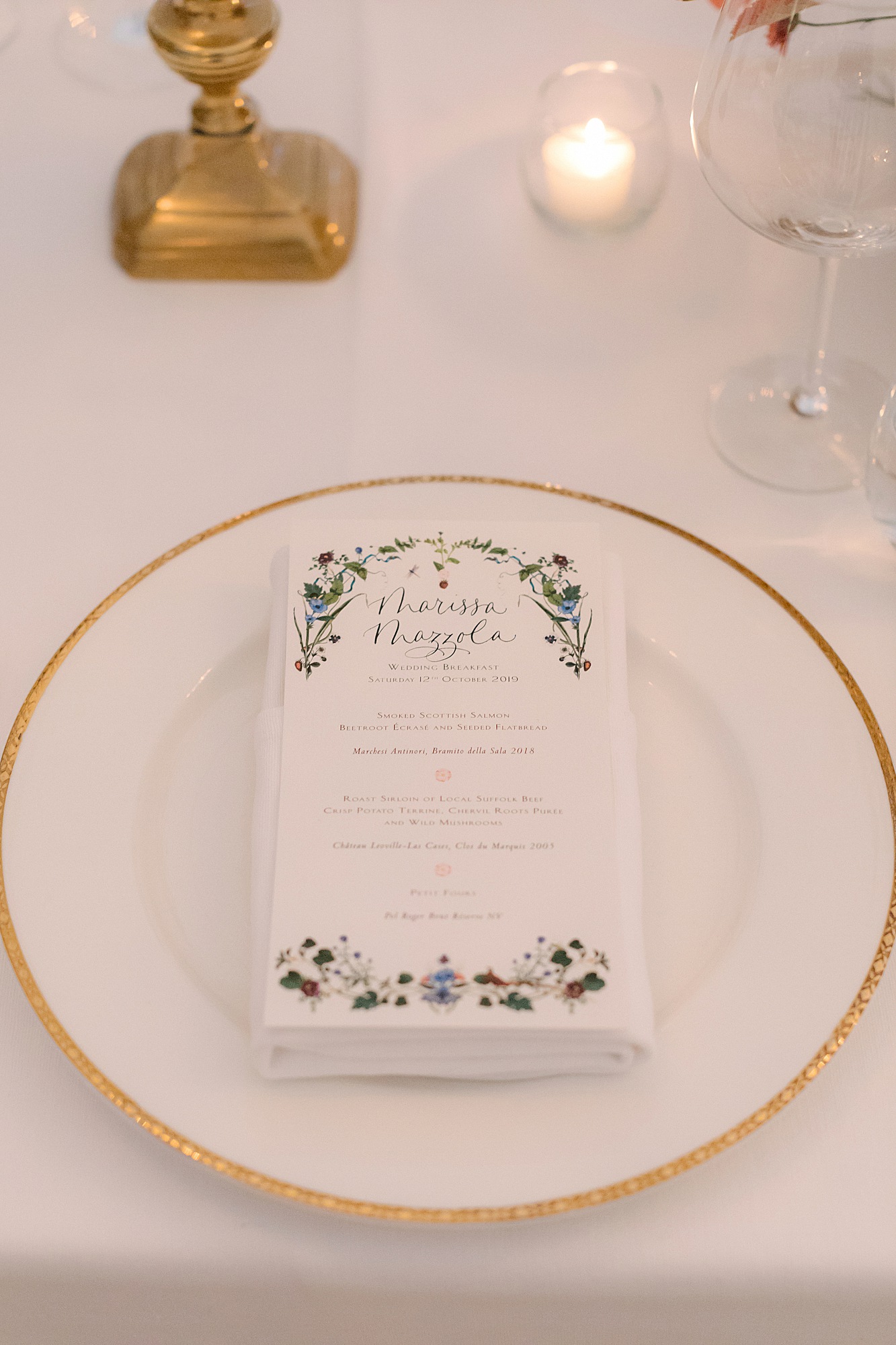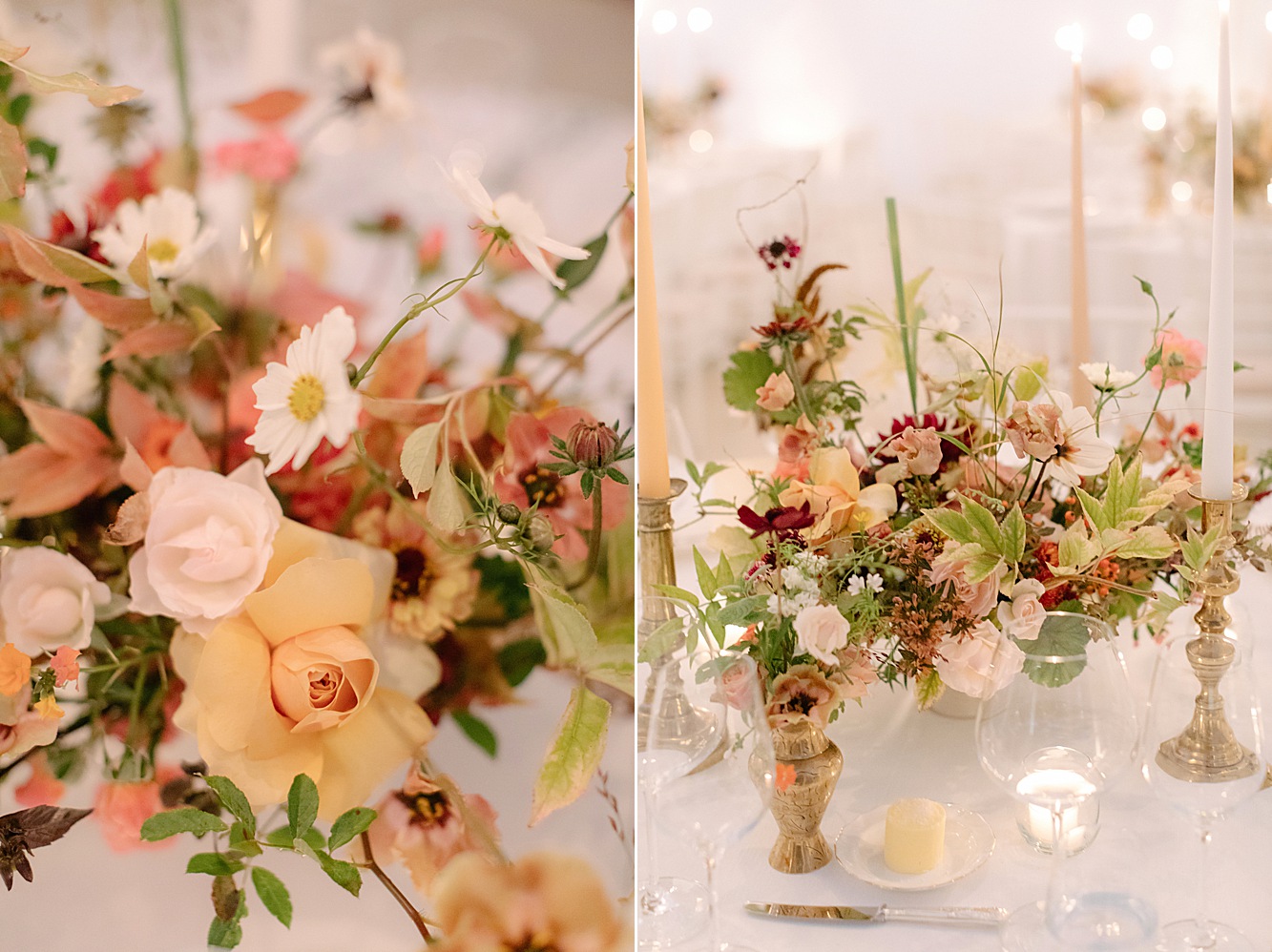 "We had a three tiered buttercream cake provided by Lettice Events, with layers to include lemon, vanilla and Victoria sponge, simply decorated with fresh flowers."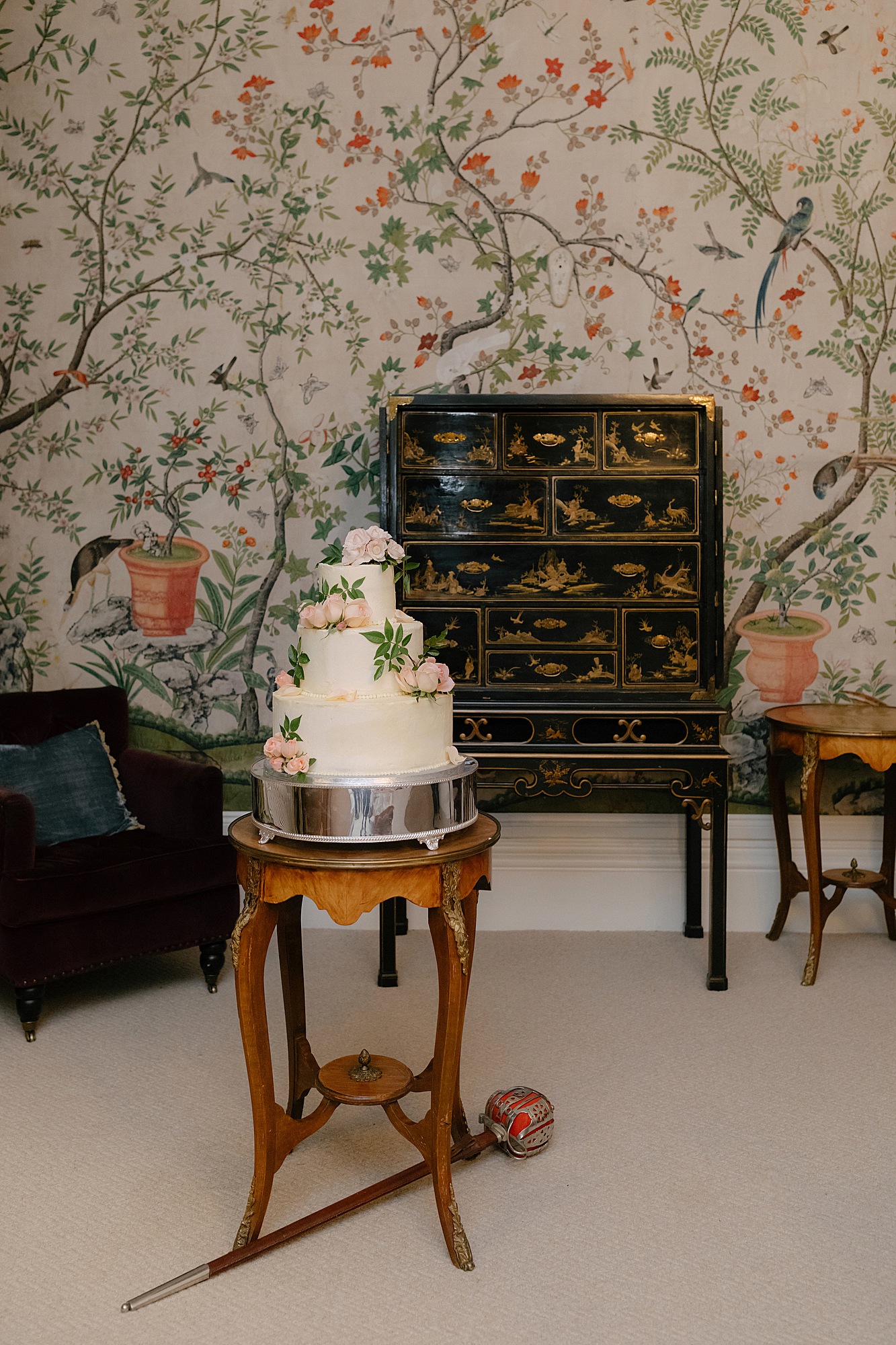 "For the seated dinner, we chose a clearspan marquee from Academy Marqueees which was attached to the Orangery and designed to feel like an extension to Sibton Hall."
"The side attached to the house was kept open so the columns and windows of the Orangery became part of the structure, creating a synergy and natural flow into the house. We also used window panels on the side facing the main house so guests could see the beautiful façade and into the candlelit reception rooms."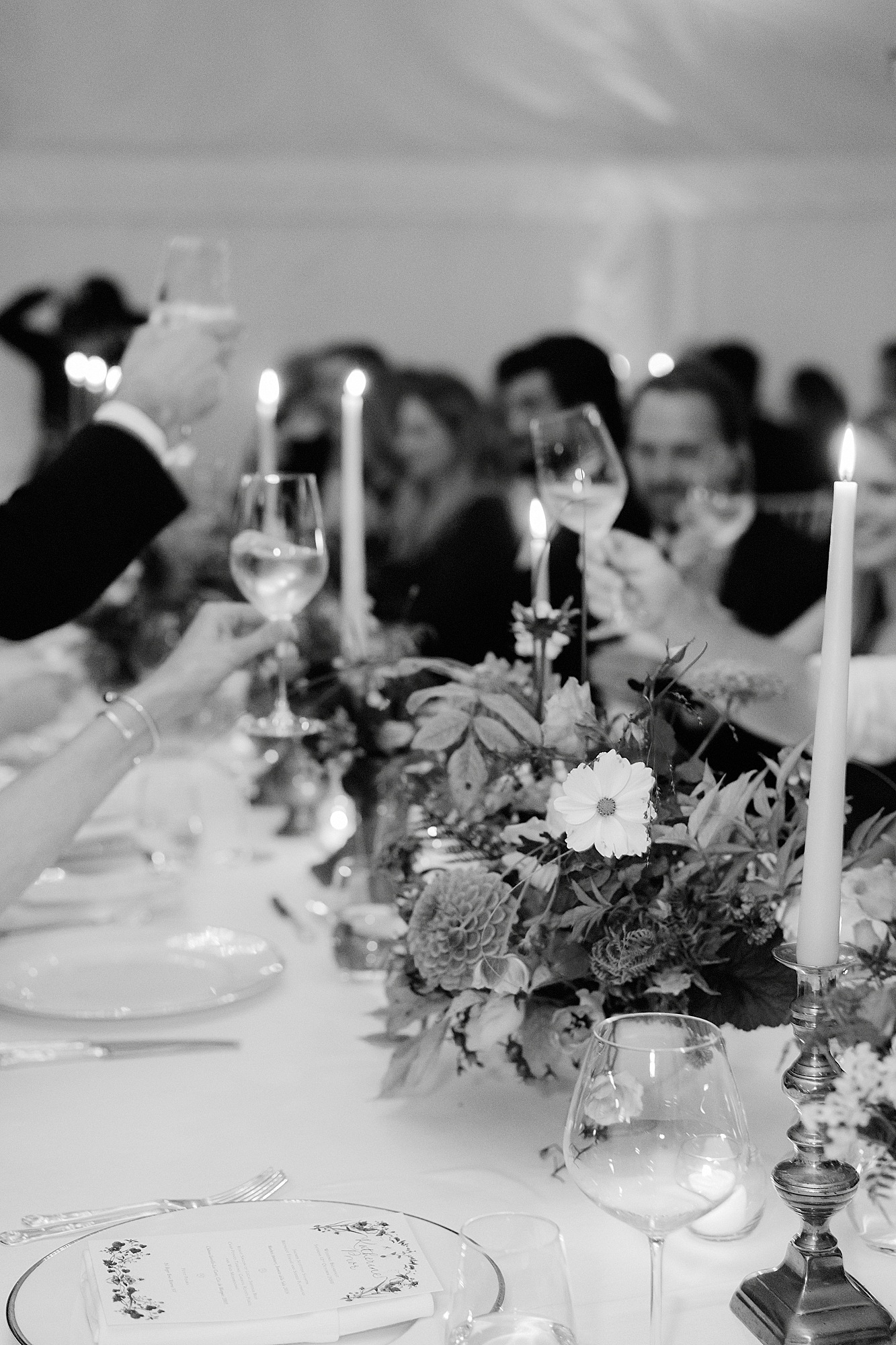 "Our first dance track was 'The Wonder of You', by Elvis Presley. Honestly it was the only song we could agree on!"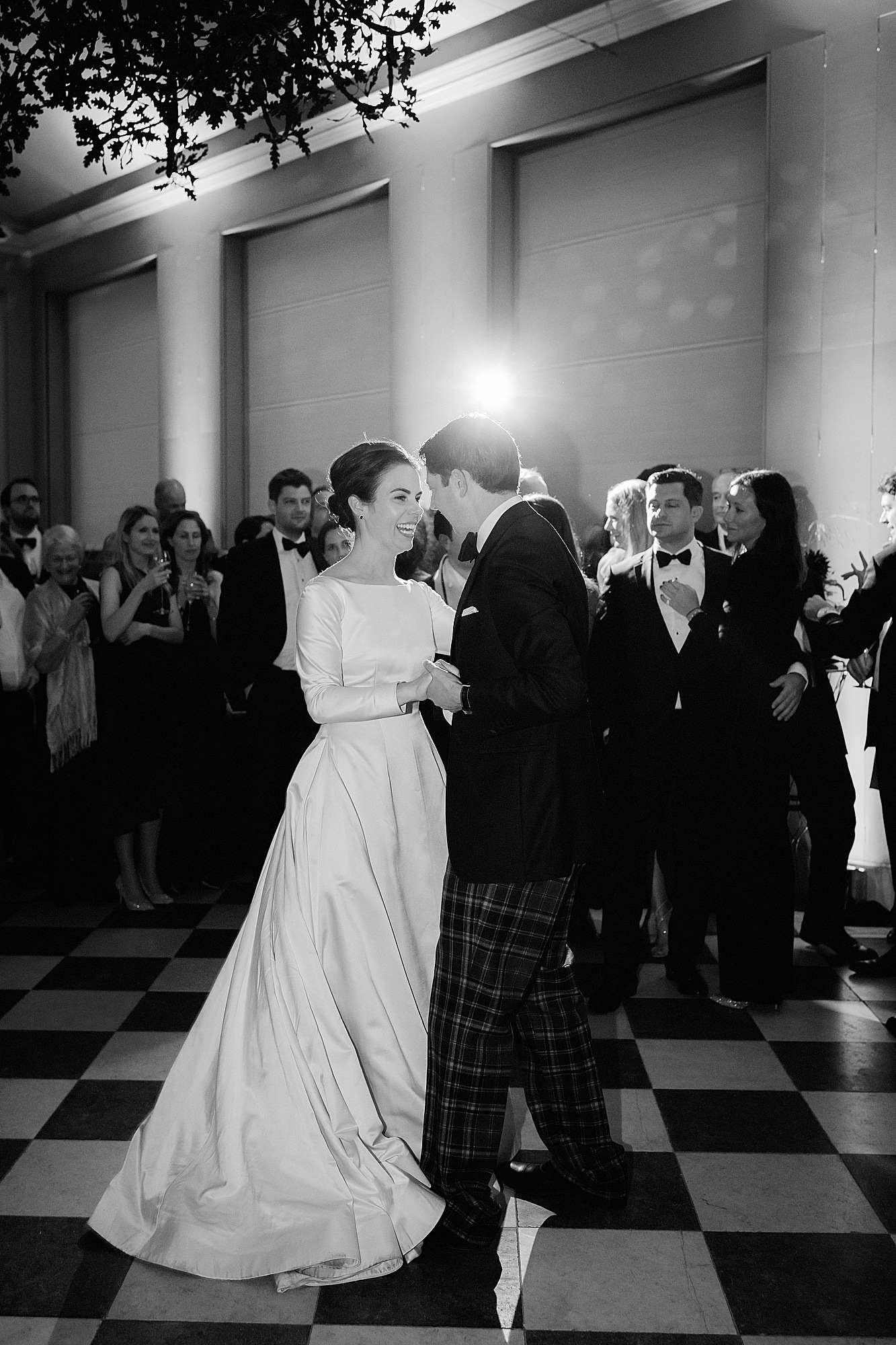 "Rattle & Shake provided a trumpeter for the church service, an instrumental trio for the reception, the Star Club Band for dancing after dinner and a DJ Trio for the afterparty in the Basement. Ed and his team were unbelievable ! I didn't think it was possible to find such a talented group of musicians who could cover so many different elements of the day."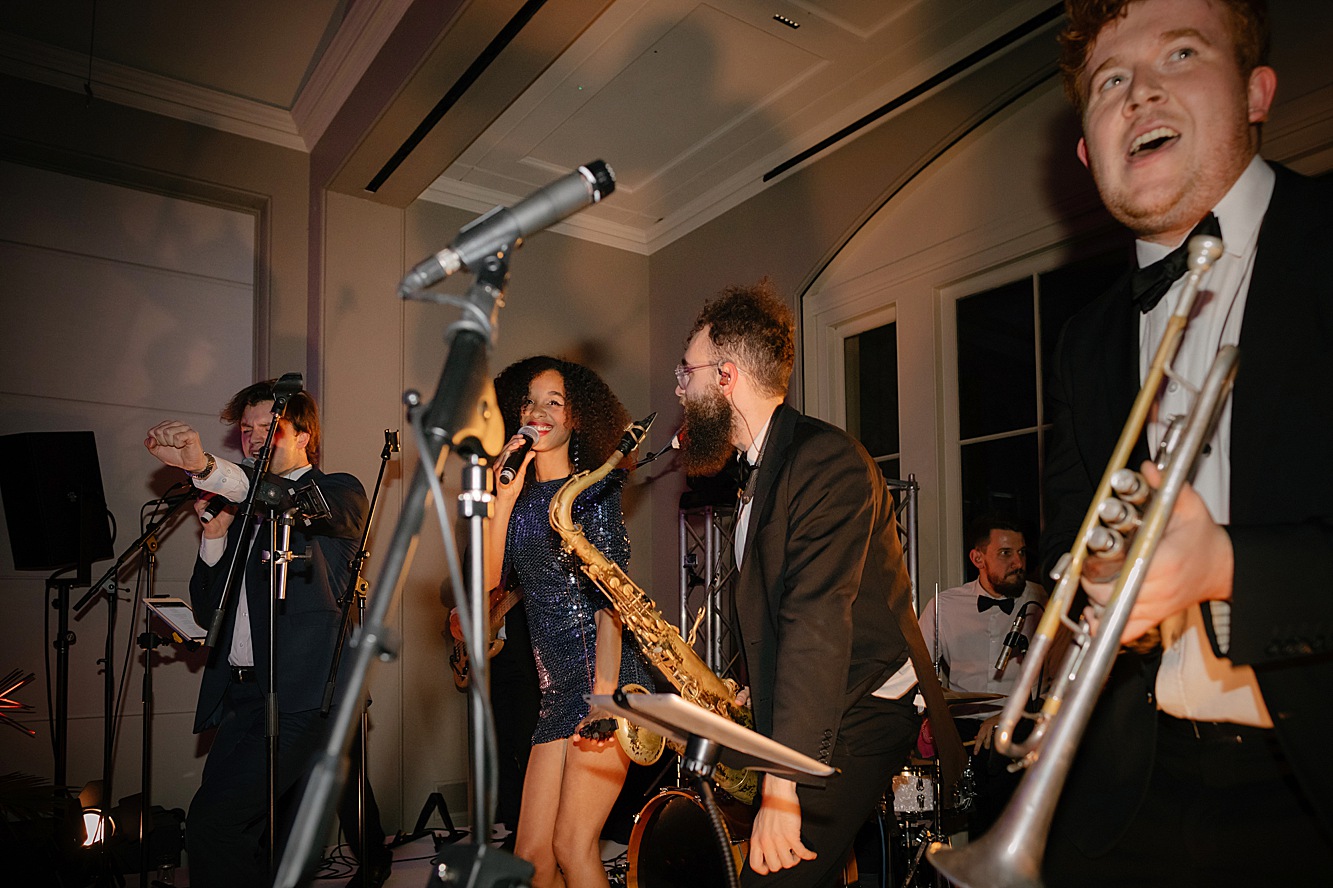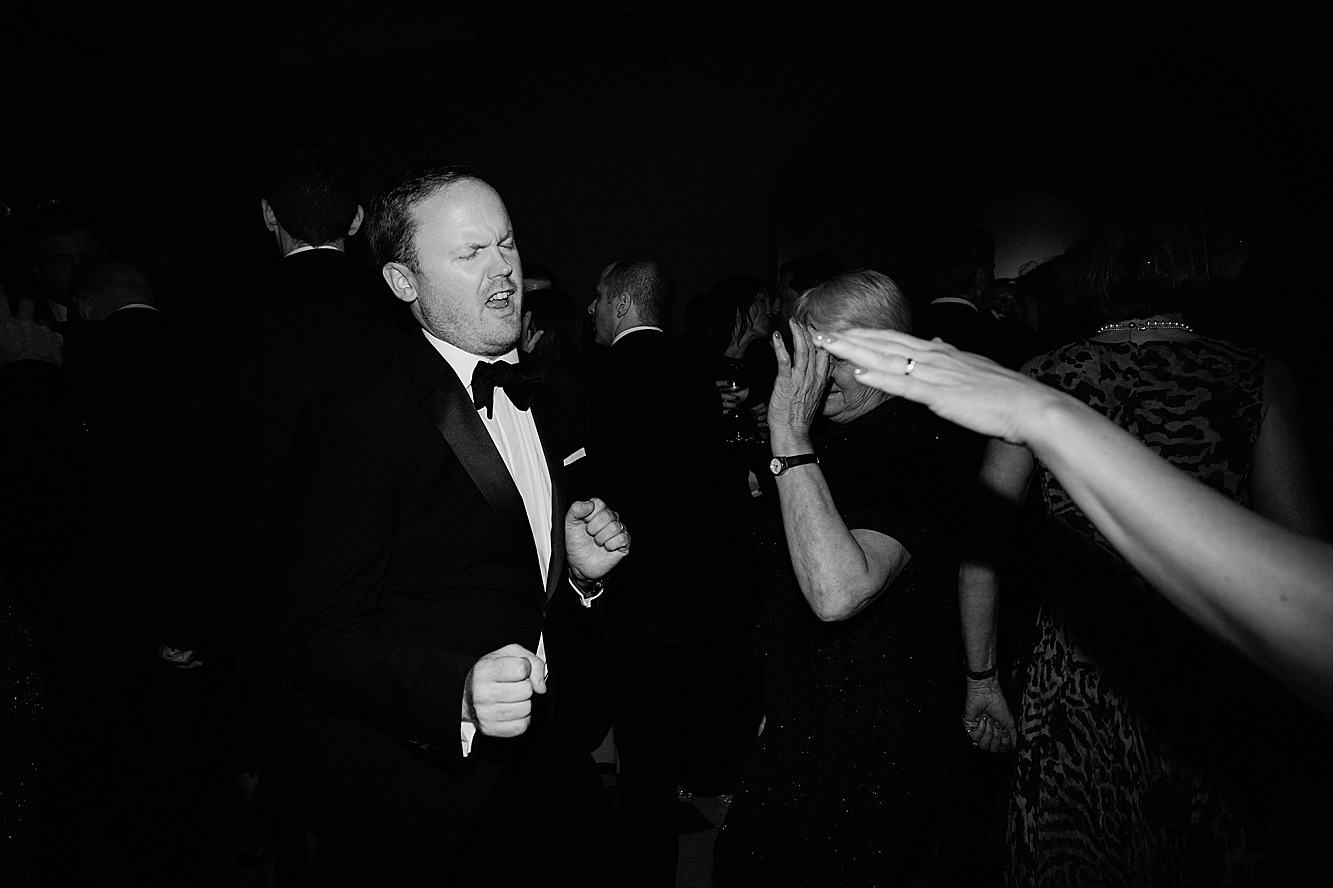 Words of Wedded Wisdom
"I would have worried less – we planned and planned for months, and particularly with Littleton Rose there, everything ran super smoothly."
"I would say to try to not have too many cooks in the kitchen. Find a few vendors who you really trust and are excited to partner with, and a friend or two where you really respect their taste and judgement, and leave it at that."
"I think the more people you get involved in design and decision making the more muddled the vision can become. I was so lucky to have such an extremely capable and talented group of ladies to work with – Ella (Wedding Gallery), Holly (Lettice), Alex (Aesme) and Lexi and Katrina (LR). They were all onside with the vision from the beginning and executed the most wonderful wedding weekend."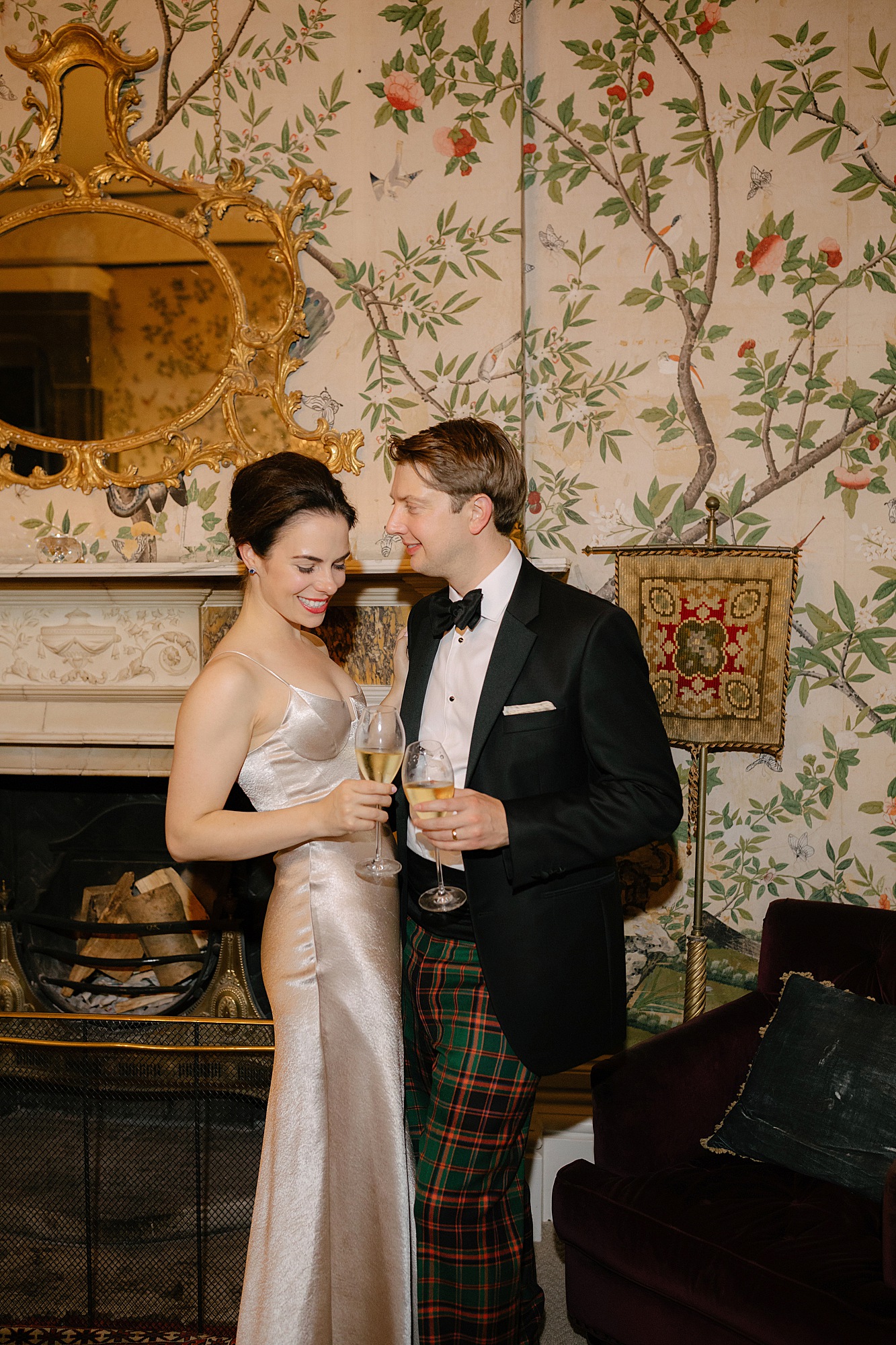 You can see more brides wearing Emilia Wickstead here on Love My Dress, and more from the incredibly talented photographer Cinzia Bruschini here.
With love,
Annabel