I continue to be inspired and in awe of couples affected by the Covid pandemic; by their resilience and adaptability – and that goes for the creative souls in the wedding industry who put everything they have (and sometimes more) into helping and supporting their couples, and each other through all of this.
Today's couple rescheduled their wedding day twice after their original 2020 date, taking a terrible situation and turning it into something wonderful, with the support of their loved ones and their trusted suppliers, too. Read on for some wonderful, wise words throughout this piece from both the Bride and Groom.
Ed Pereira Photograph

+ Follow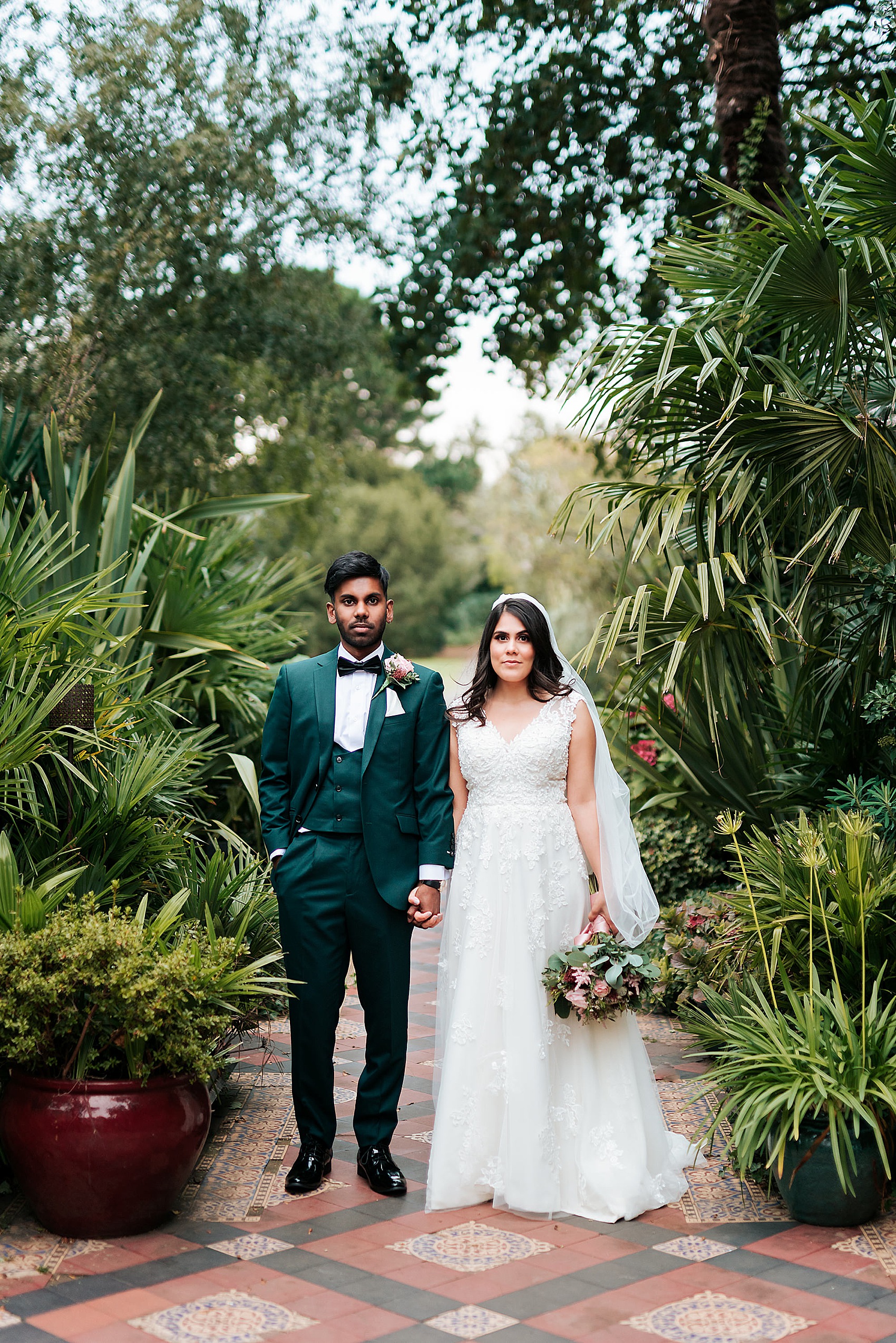 Nina, a speech and language therapist for the NHS married Thari, who works in the civil service on the 27 September 2020 at the magnificent and historic Hampton Court House. The venue is an eighteenth century house and gardens, right across from Hampton Court Palace on the edge of beautiful Bushy Park in the London Borough of Richmond.
"We just absolutely fell in love with the beautiful grand building, the grounds and all the greenery (inside and out). The venue is so naturally stunning that you don't really need to do too much in terms of decorating. Everybody at Hampton Court House was so friendly, they really made us feel at home, and we just knew it would be a perfect setting for our special day."
Flawless make-up for Nina was by Suky Gill, who created such a subtly glamorous, romantic look for the bride. Nina secured Suky's services with just 4 weeks to go until the wedding day.
"She was so accommodating at our last-minute change of date, and really made me feel reassured. She is truly talented and an absolute whizz with a make-up brush. My make-up was perfect. I felt like me and it lasted the whole night."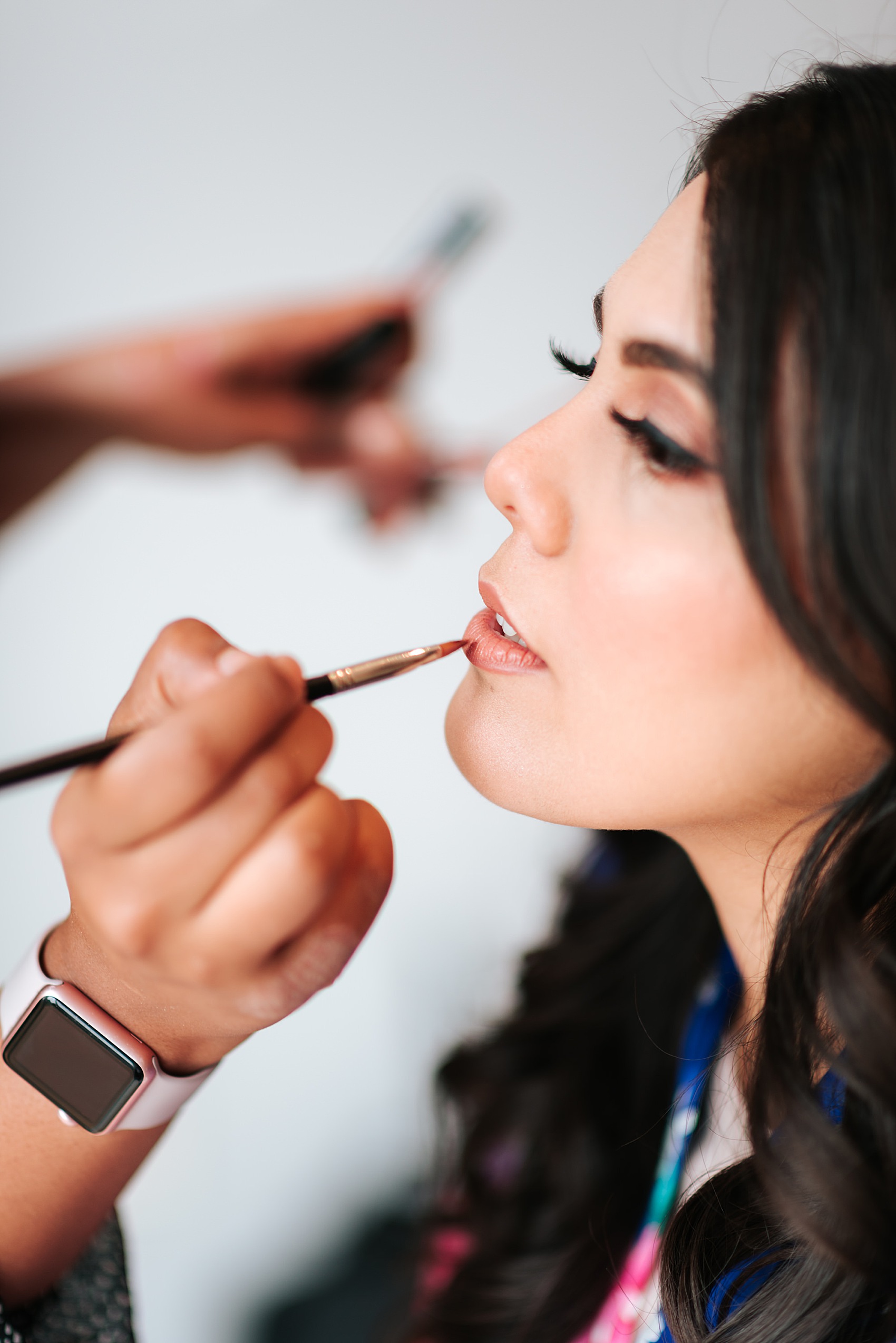 At boutique Always & Forever Bridal, Nina found her dress – the 'Kennedy' by Morilee, with a timeless and elegant A-line silhouette, capped sleeves, and ethereally beautiful floral appliqué.
"Having ordered the dress in September 2019, and having the stress of keeping it at home for the duration of lockdown, I was so grateful to all the staff at Always & Forever for making my dress fitting experience fun and bringing the excitement back. They really put me at ease and managed to complete all my alterations perfectly."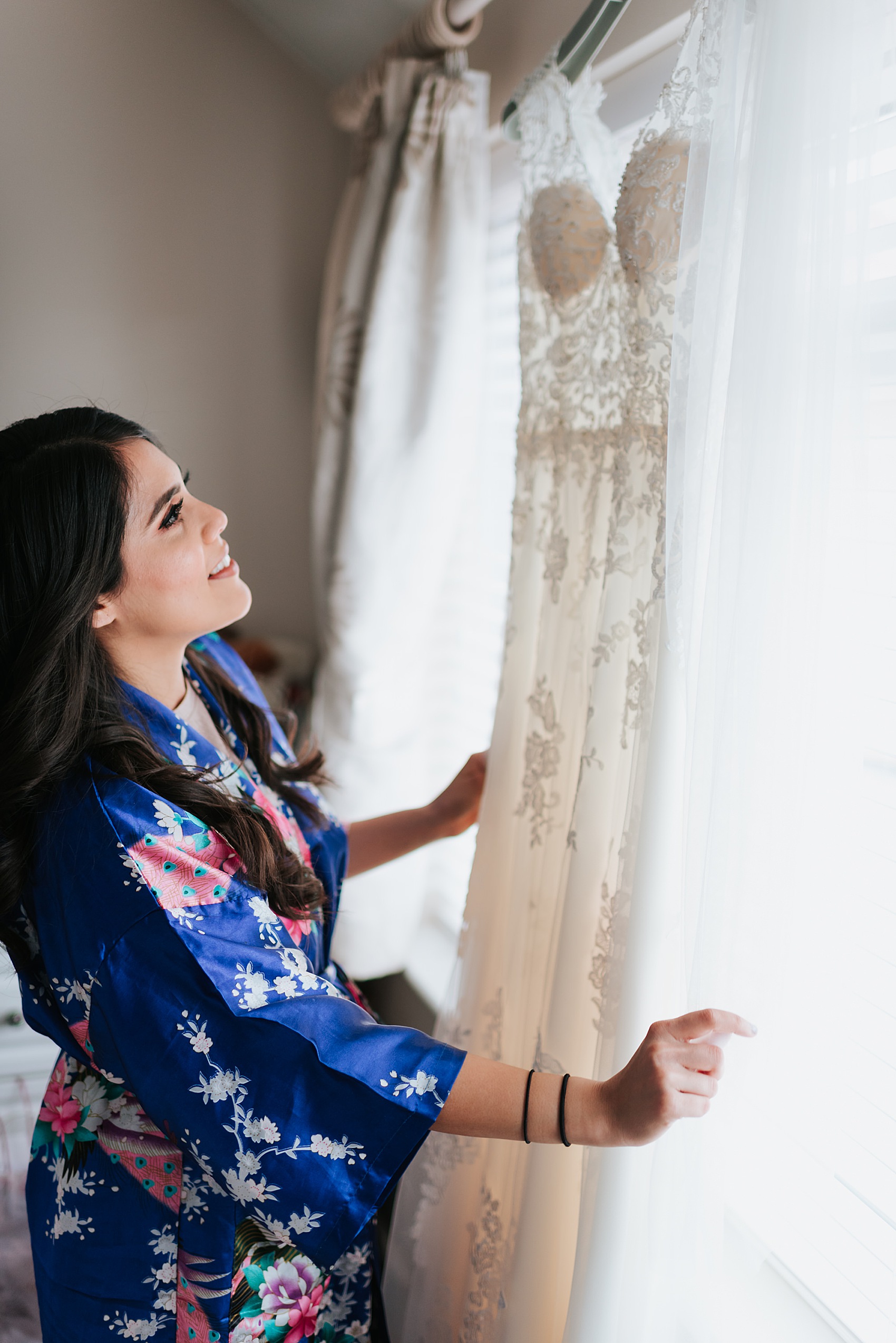 "I had an idea of the style that I wanted, but that didn't stop me from trying on every style of dress in the shop. Within 2 days of dress shopping, I knew I had found the one. The detail in the Morilee dress was just stunning. I loved the lace, the sheer back and the buttons. I was drawn to it straight away. I also love an A-line silhouette, it's feminine and hugs in all the right places, so it's super flattering."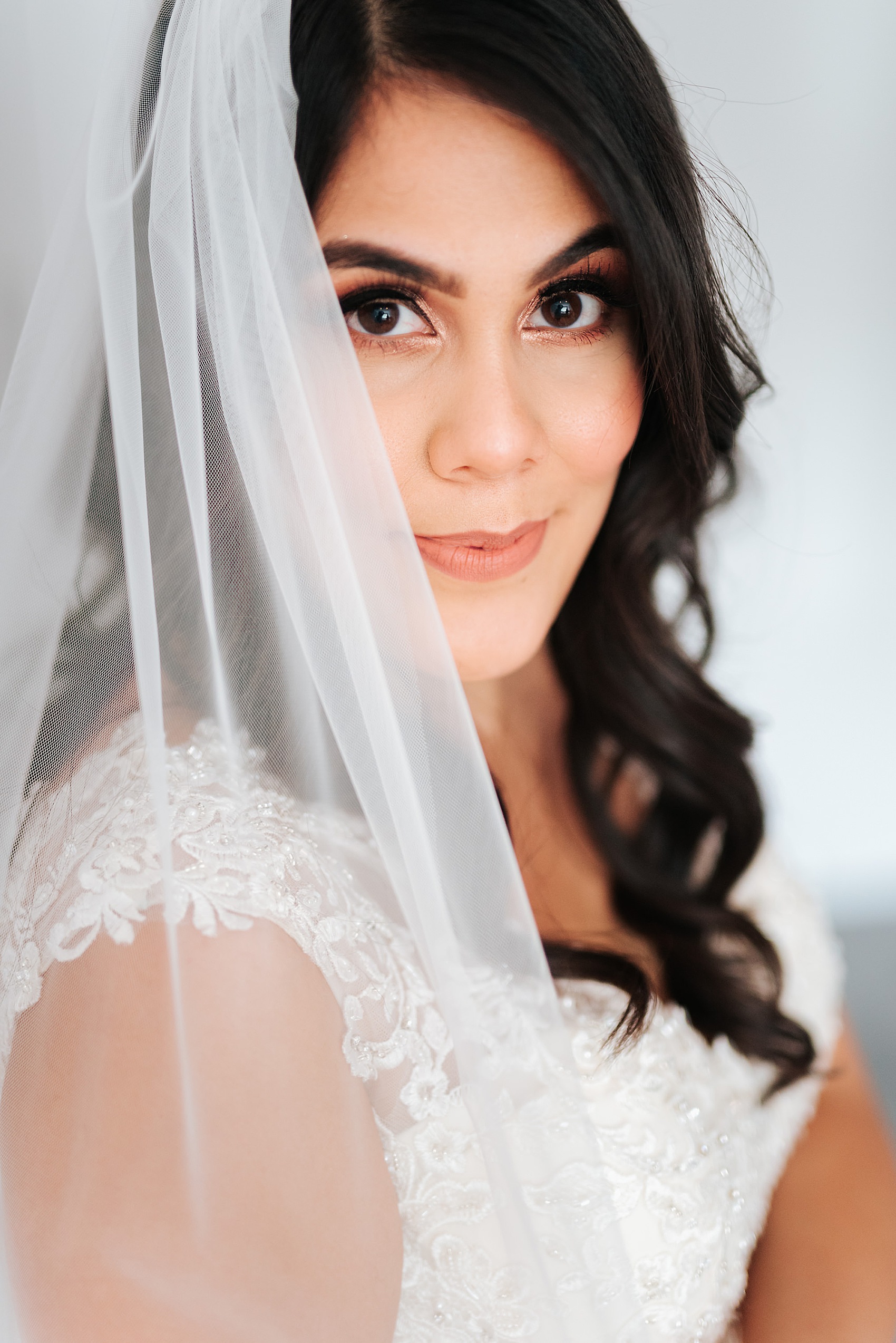 "Katya Valentina, my hair stylist, has been star from the start. She re-created the look that I wanted flawlessly and waited until the final moments to make sure that my hair stayed perfectly after I put on my wedding dress. She is truly amazing at what she does and is so easy to talk to. I came across her page on Instagram, and the pictures speak for themselves."
"I thought my dress already had a lot of detail, and so I opted for simple earrings as my only piece of jewellery on the day. With everything being so last minute, I actually purchased the earrings the day before the wedding, after my final dress fitting, from Debenhams (Pure Luxuries)."
On her feet, Nina wore ivory satin block heeled sandals by Be Mine Bridal, from ASOS, and her elegant veil was from Always & Forever Bridal.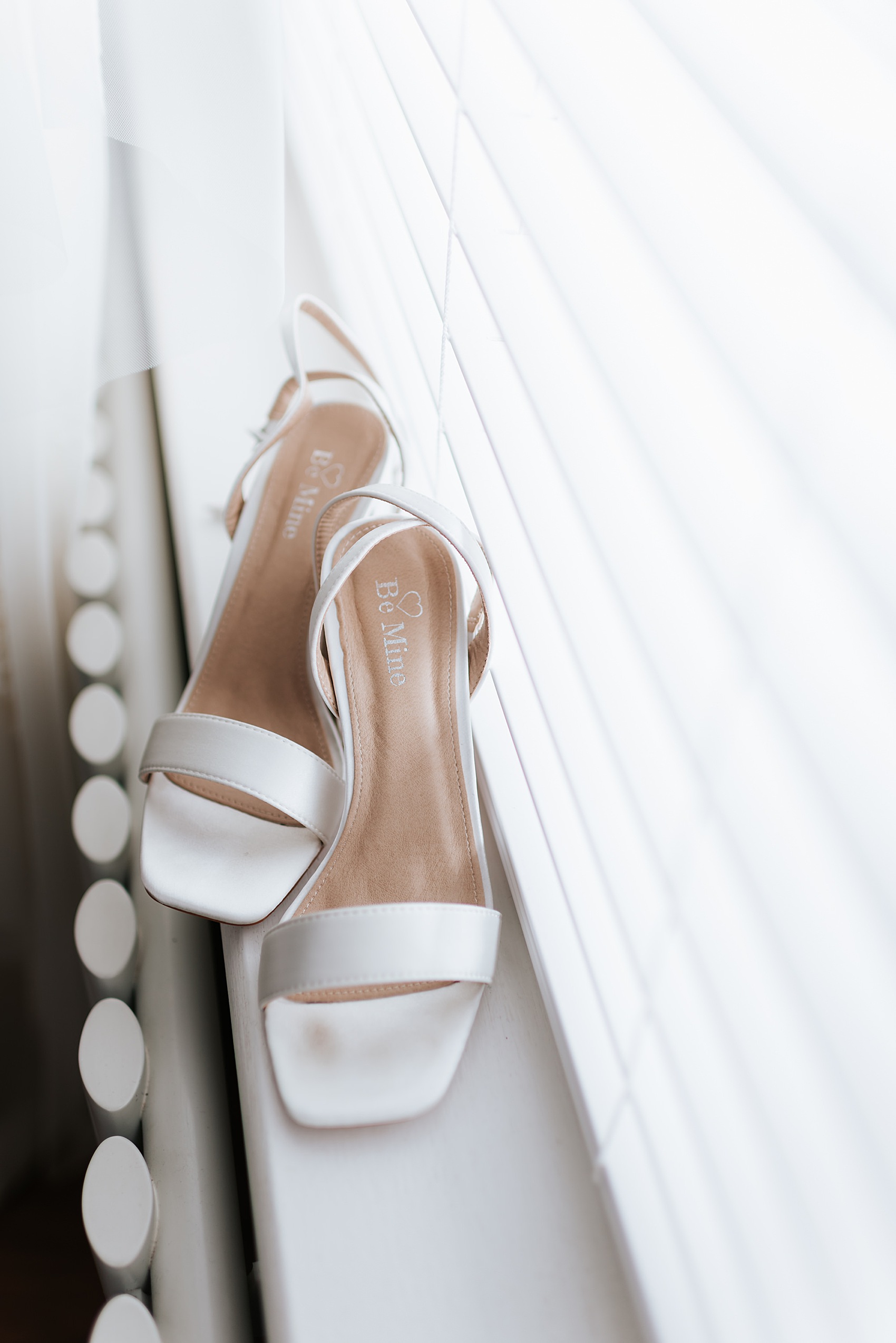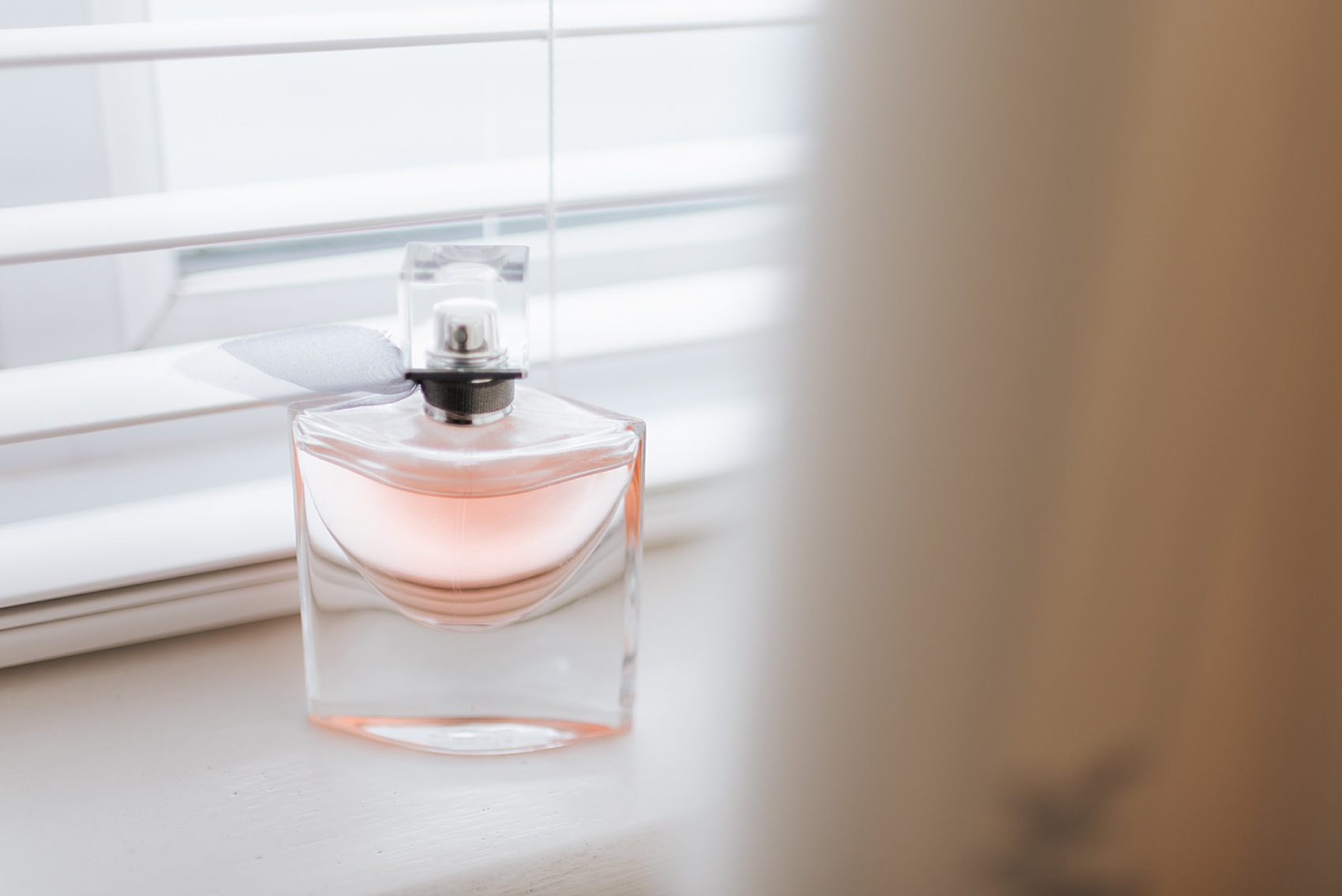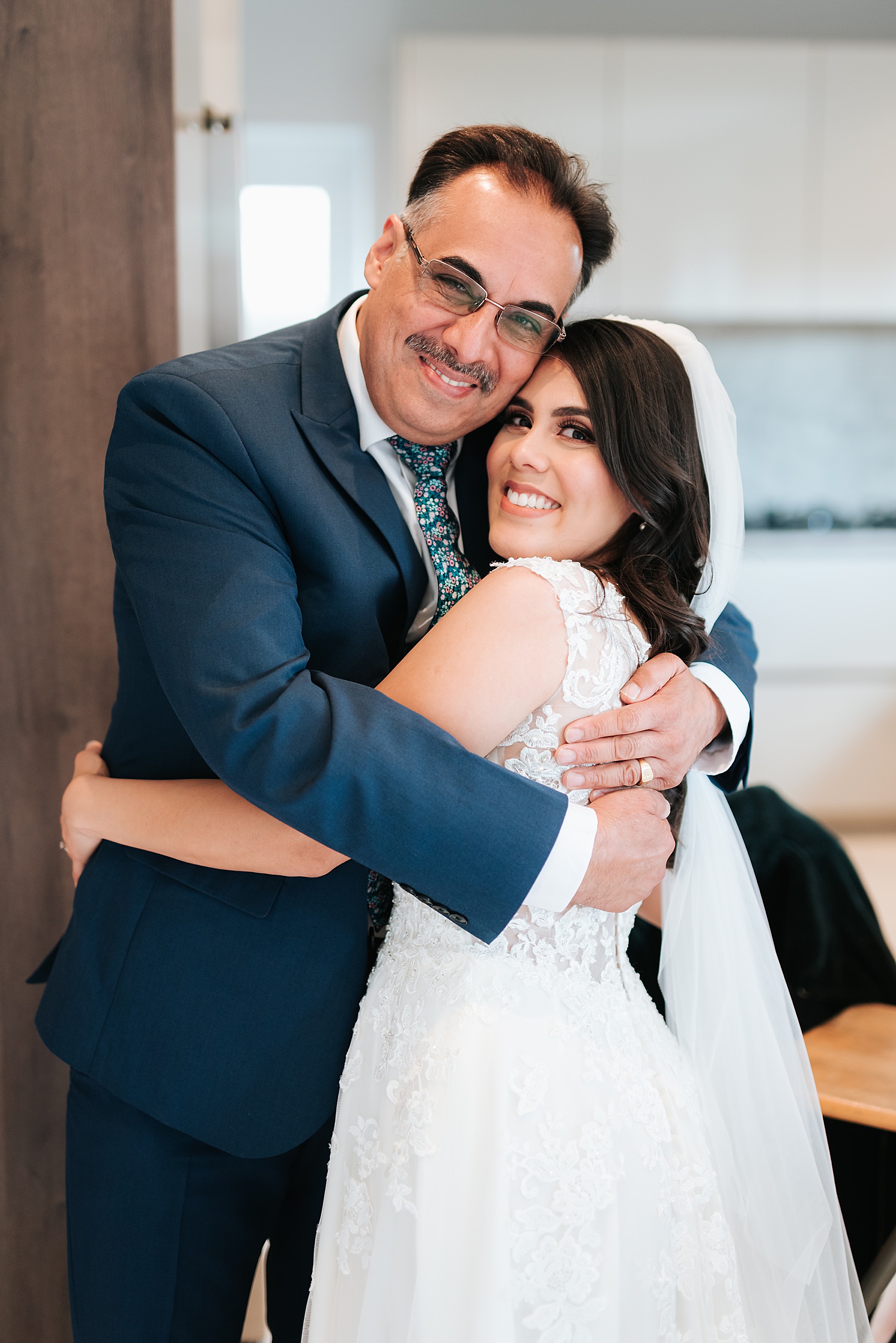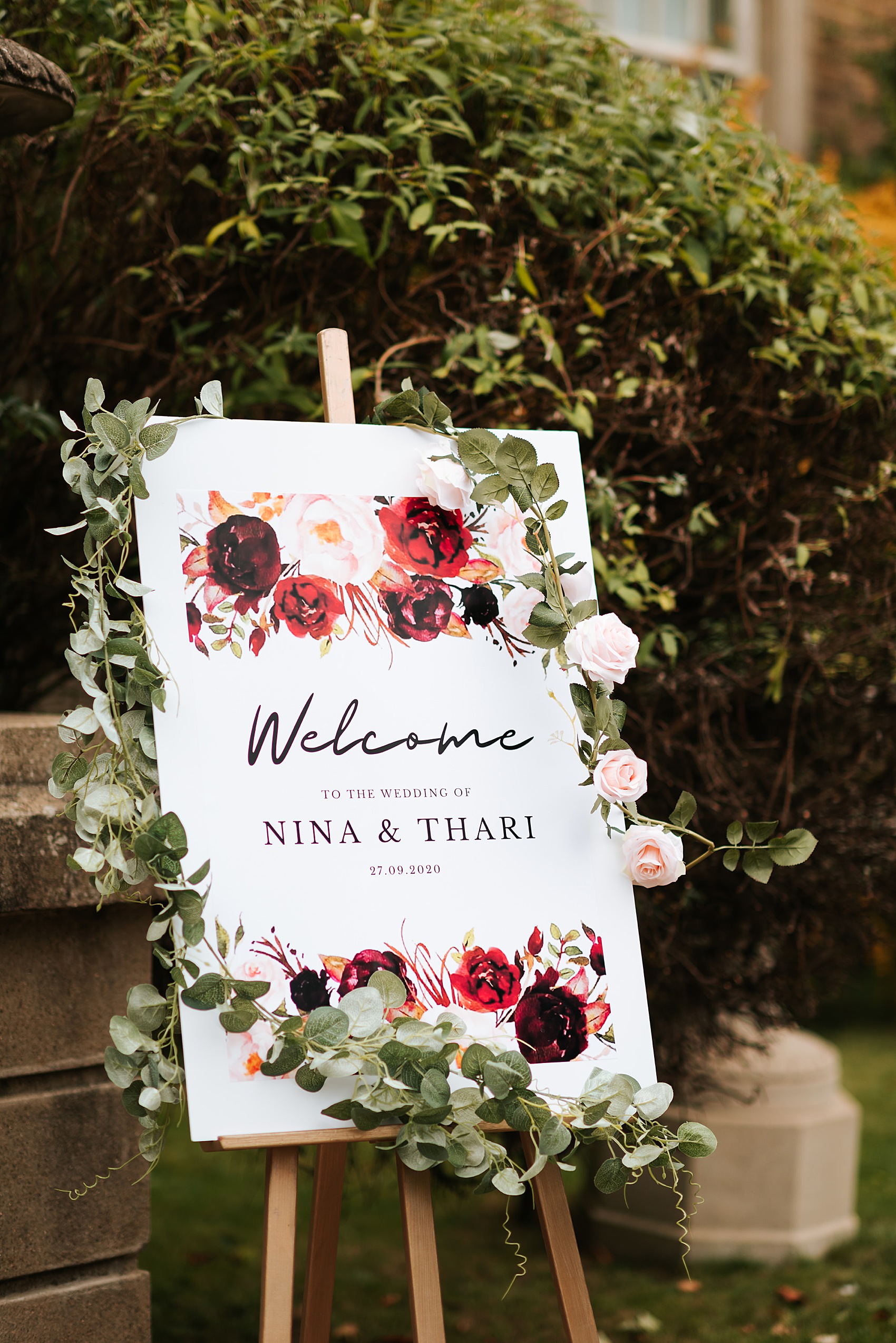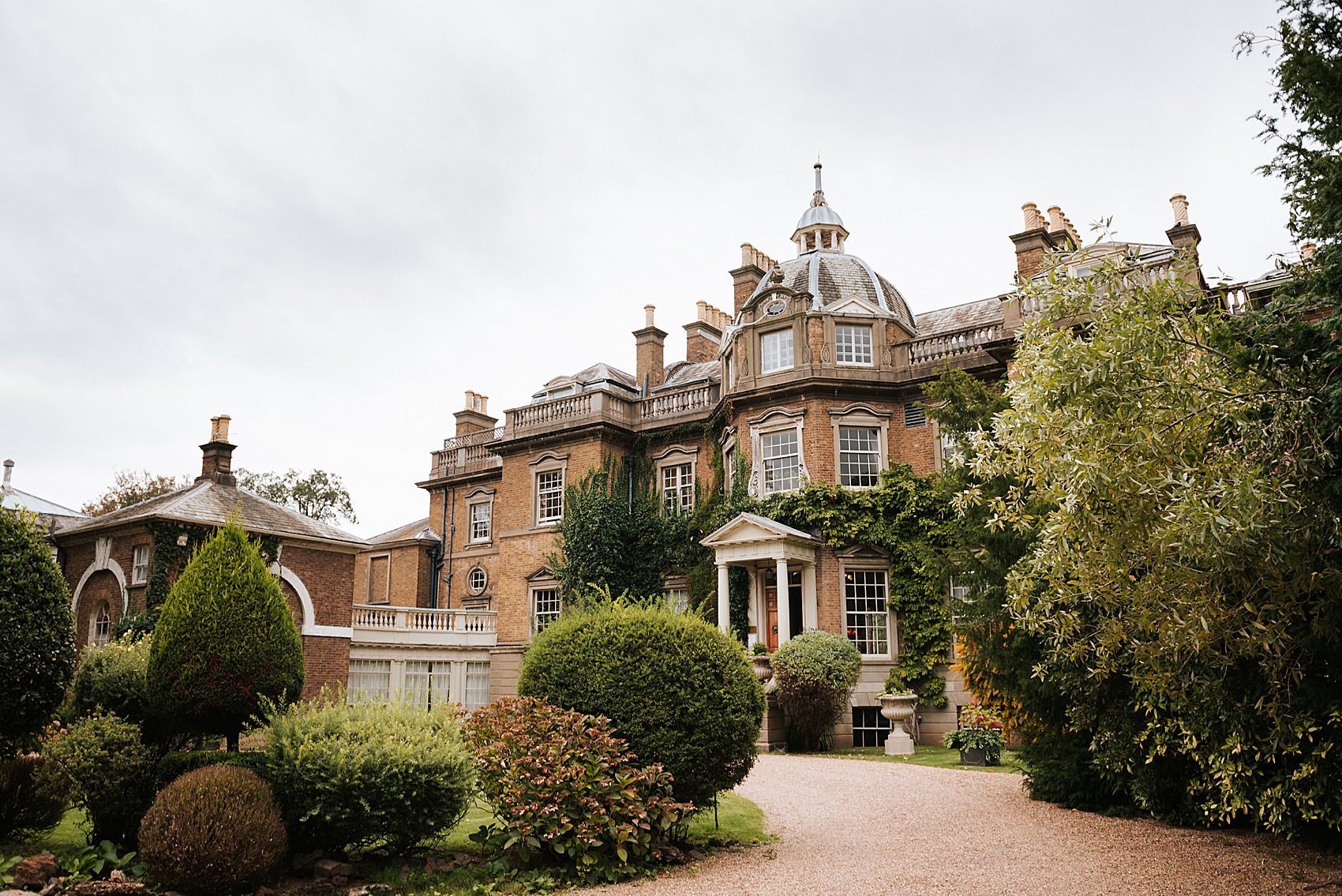 Thari knew right from the start of the planning process that he wanted to wear a green wedding suit, and he was inspired by the lush greenery in Hampton Court House, and the venue's beautiful warm terracotta walls and mosaic tiles. His wonderful three-piece suit with cutaway style waistcoat and bow tie was a custom creation by Zebel Bespoke.
"My suit maker Mo, from Zebel Bespoke moved mountains so not only I could have the green suit I always wanted, but a groomsman of mine could get a suit made to measure in 4 days – the man is a wizard."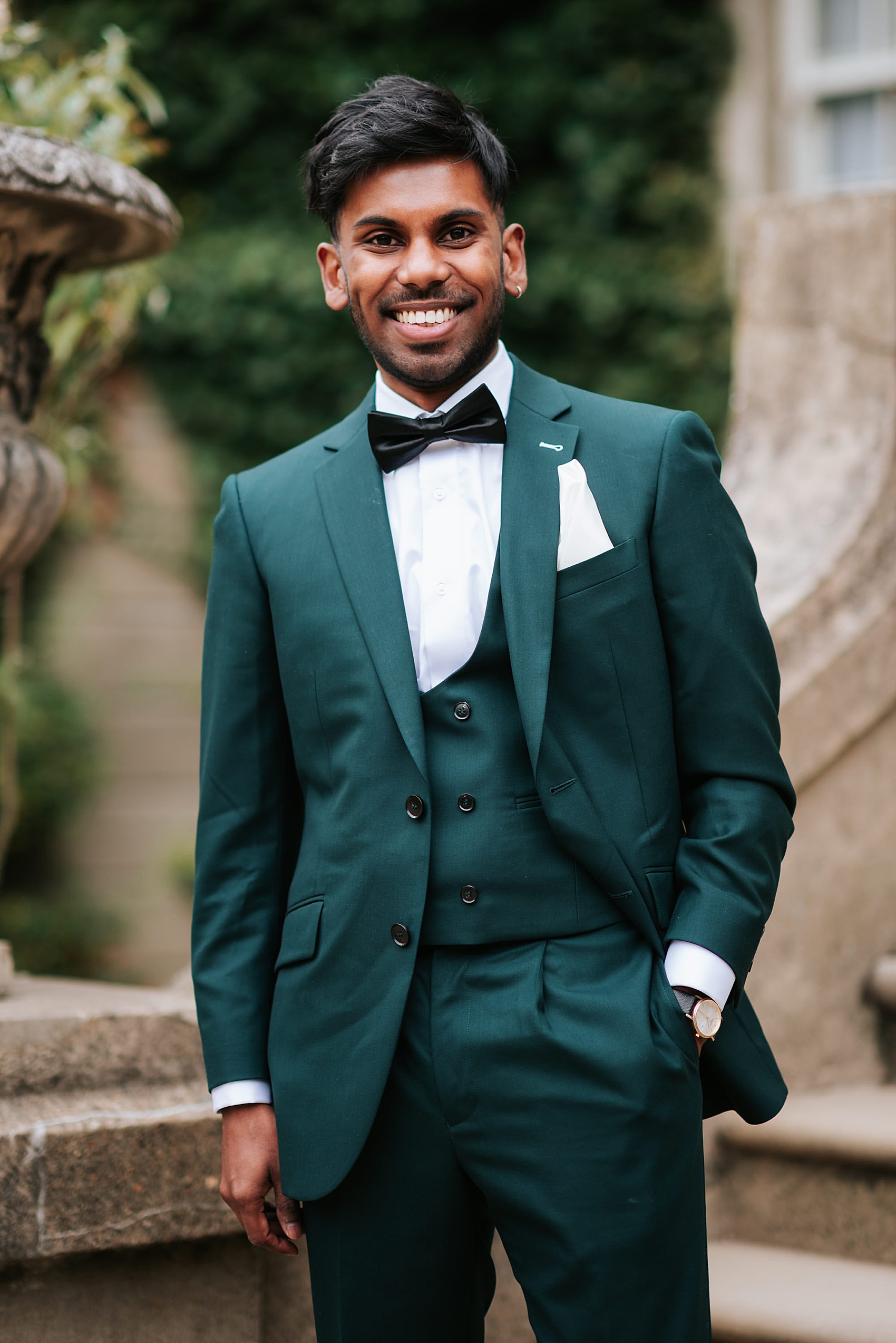 Due to Covid restrictions, Thari wasn't able to wait for Nina at the end of the aisle. Instead they enjoyed a lovely first look moment together outside the venue, where Thari waited for Nina to arrive, holding her beautiful bouquet, which included deep red dahlias, contrasting with pale pink roses and astilbe."
"This, and the other charming floral arrangements were all made by Lyn from BBL Floral Design.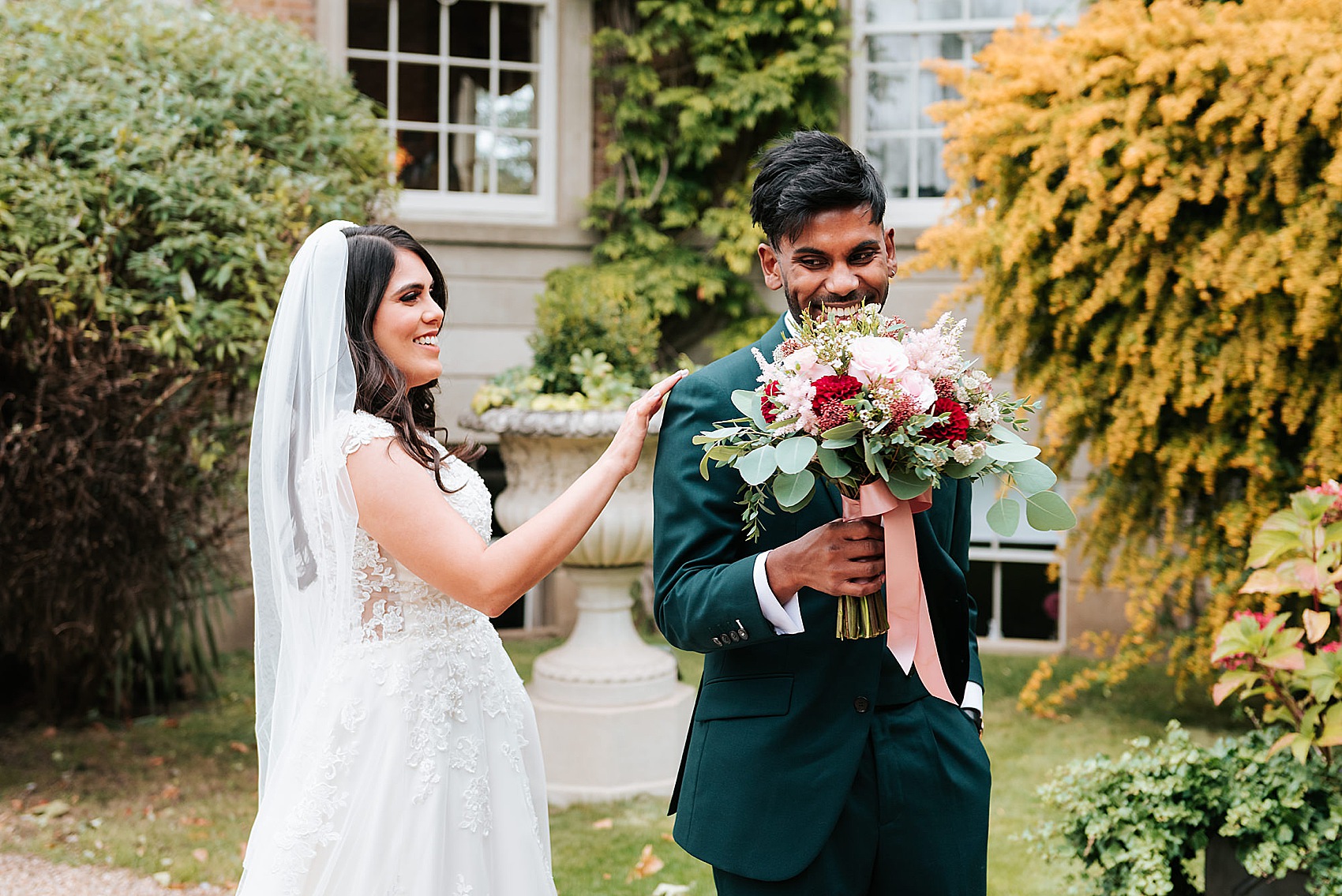 "We saw Lyn at a wedding show at Hampton Court House. We were stunned. We knew from just what she had put up on the day, she could more than deliver on the style we wanted. We had so many plans we came up with together – sharing Instagram and Pinterest pictures, but we had to scale back with the changing dates."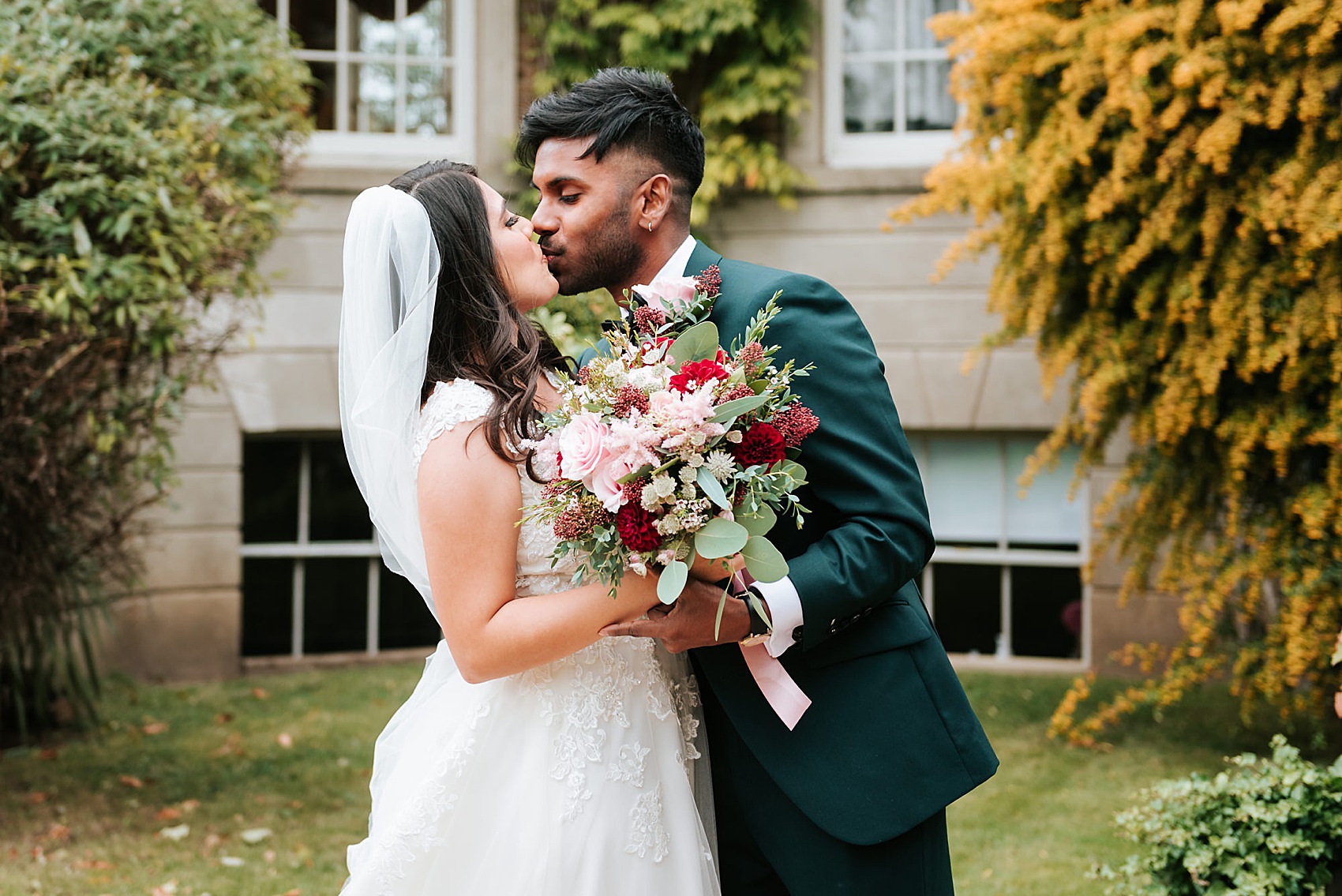 "Lyn still came through for us and delivered 5 stunning bouquets and 9 beautiful buttonholes – all in 4 days, managing to use her expertise to adapt our theme from July to fit flowers in season for September. She's also such a genuinely nice person that we never feared picking up the phone to discuss ideas, or when we continually postponed our wedding."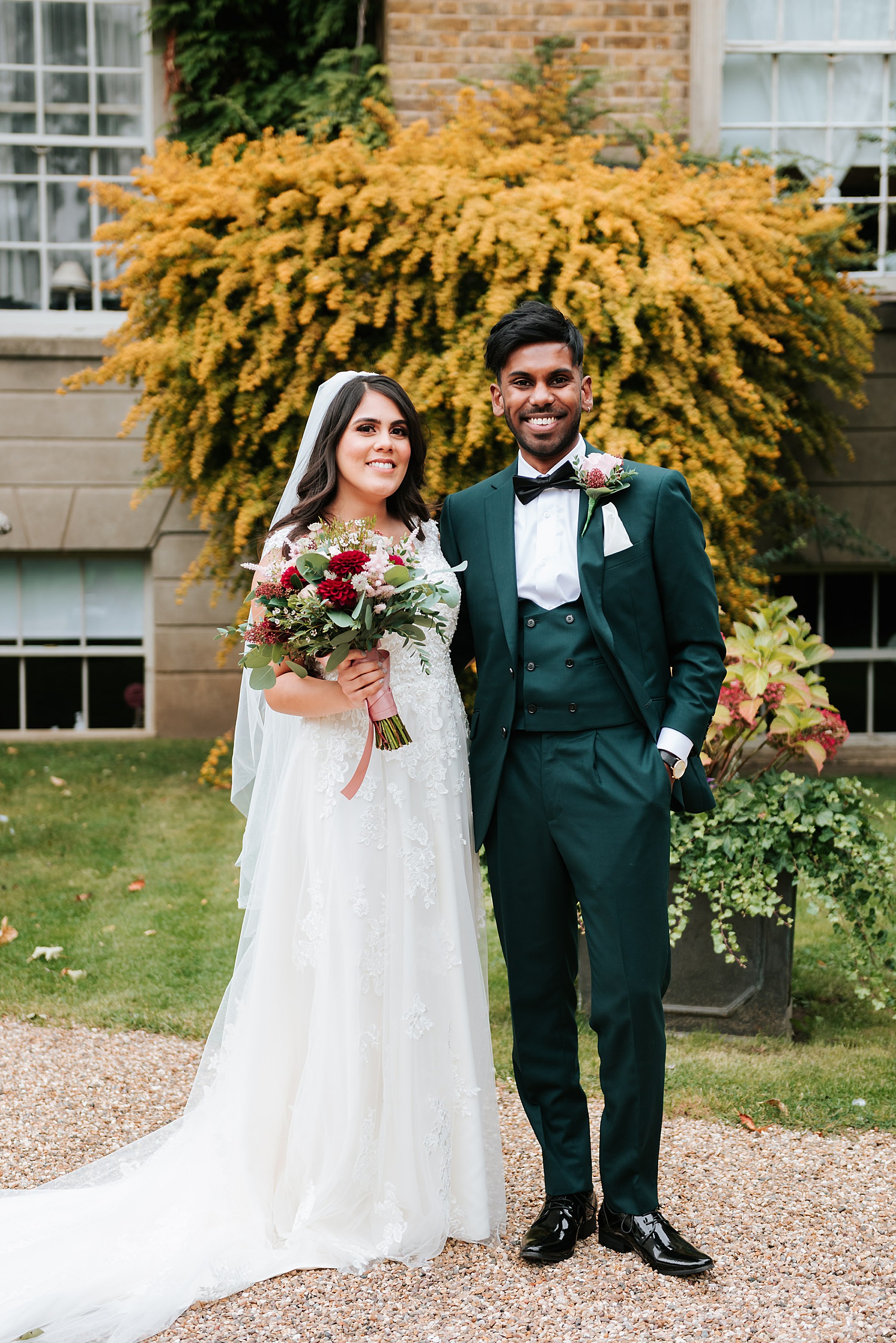 Nina and Thari's original wedding date was the 5 July 2020, where they planned to celebrate with 150 guests. With the pandemic, they couldn't have their July day, but held onto hope from March to May 2020 that it still might go ahead.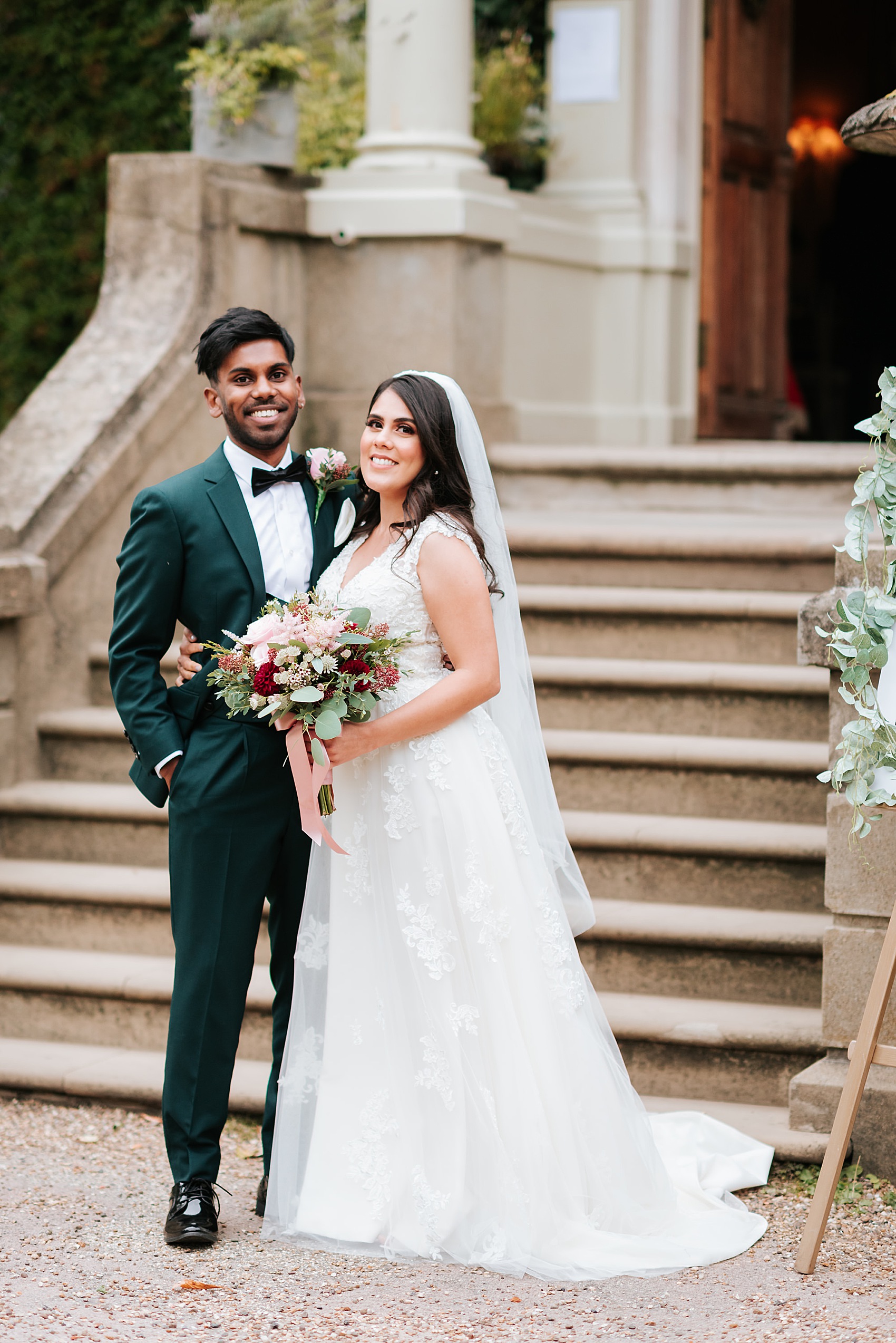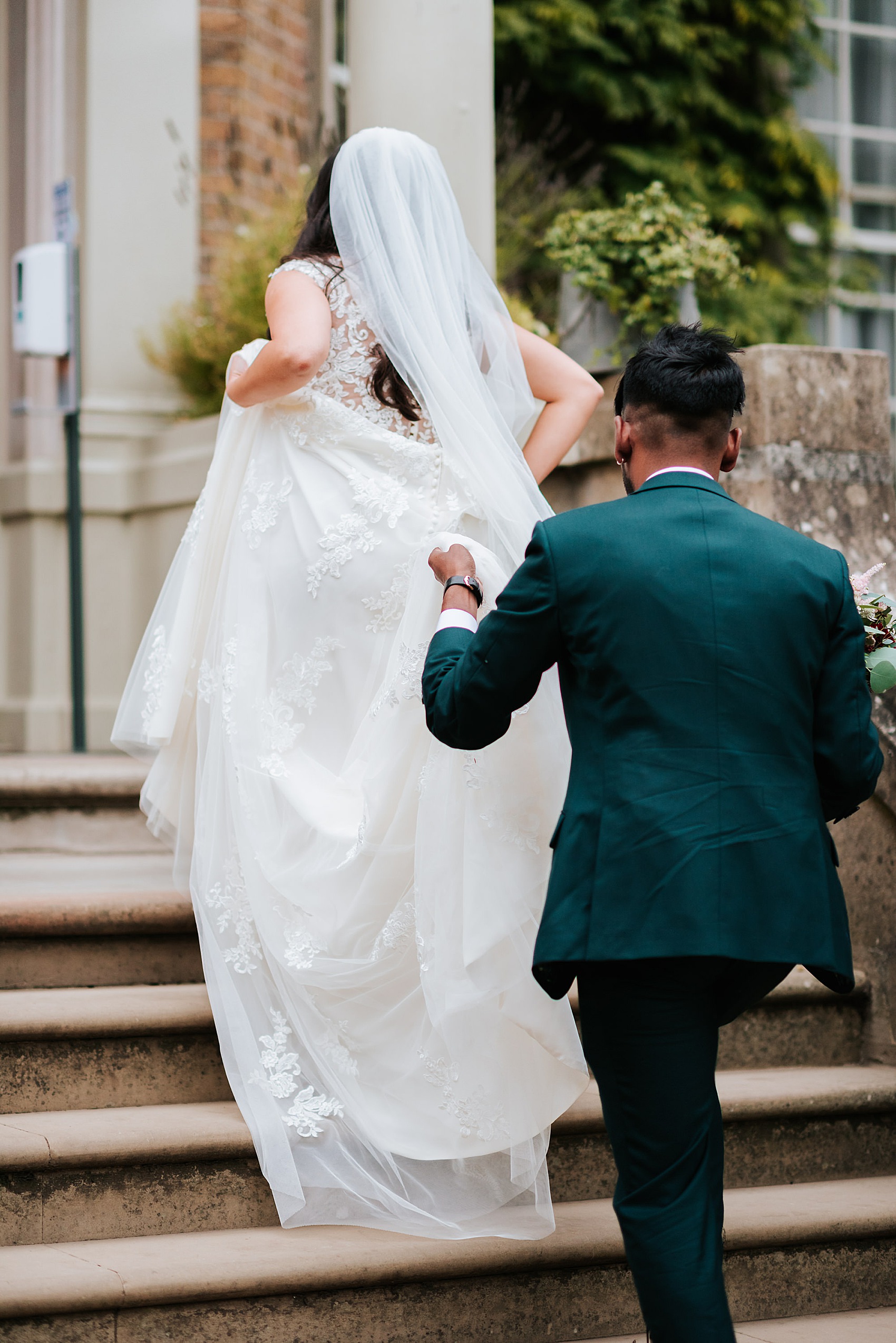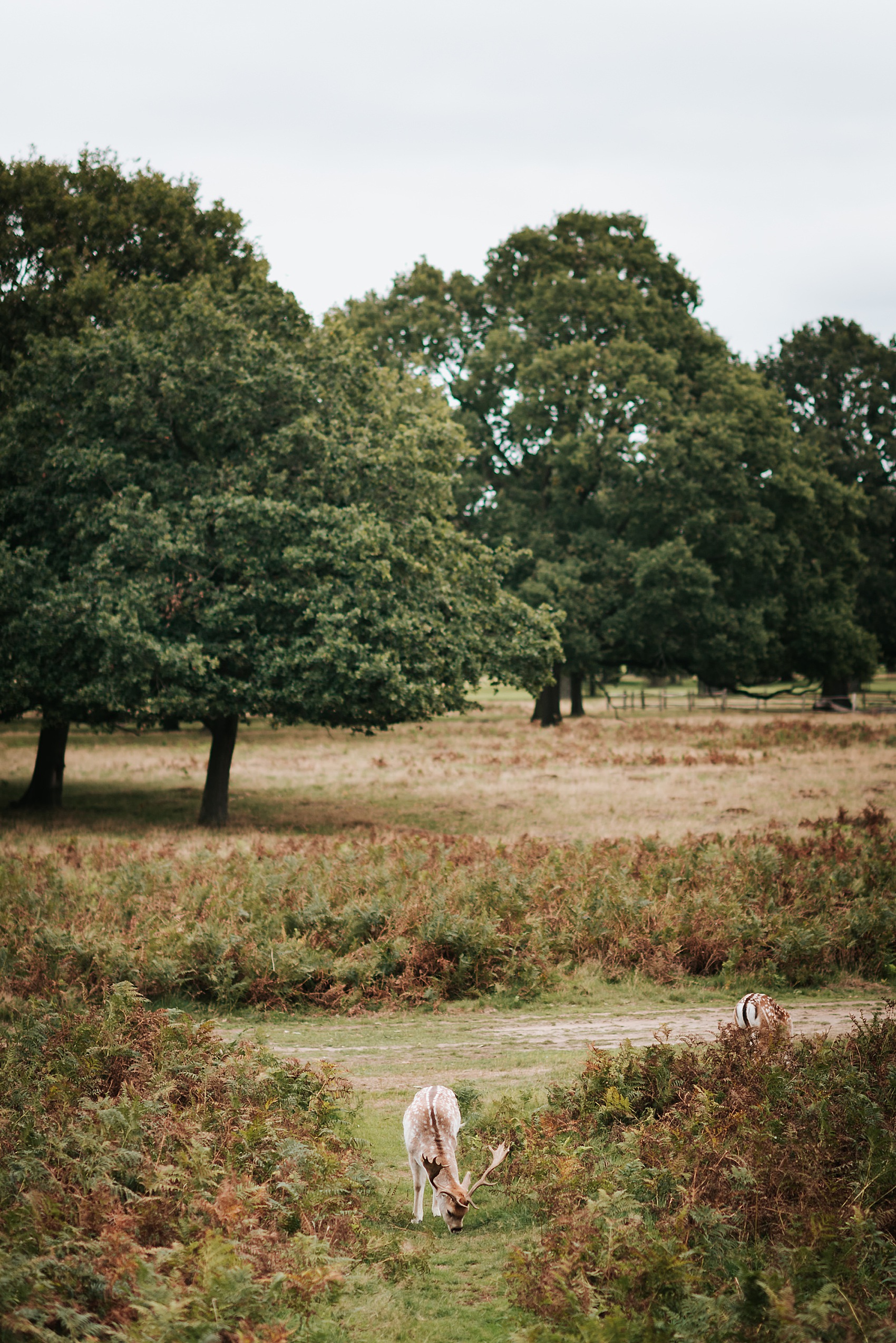 "We turned to online groups for support such as 'Plan to Postpone'. It was so helpful to have moral support and understanding from people who were going through the same thing. By the end of May, we agreed with Hampton Court House (and all our suppliers) to delay until October 4th."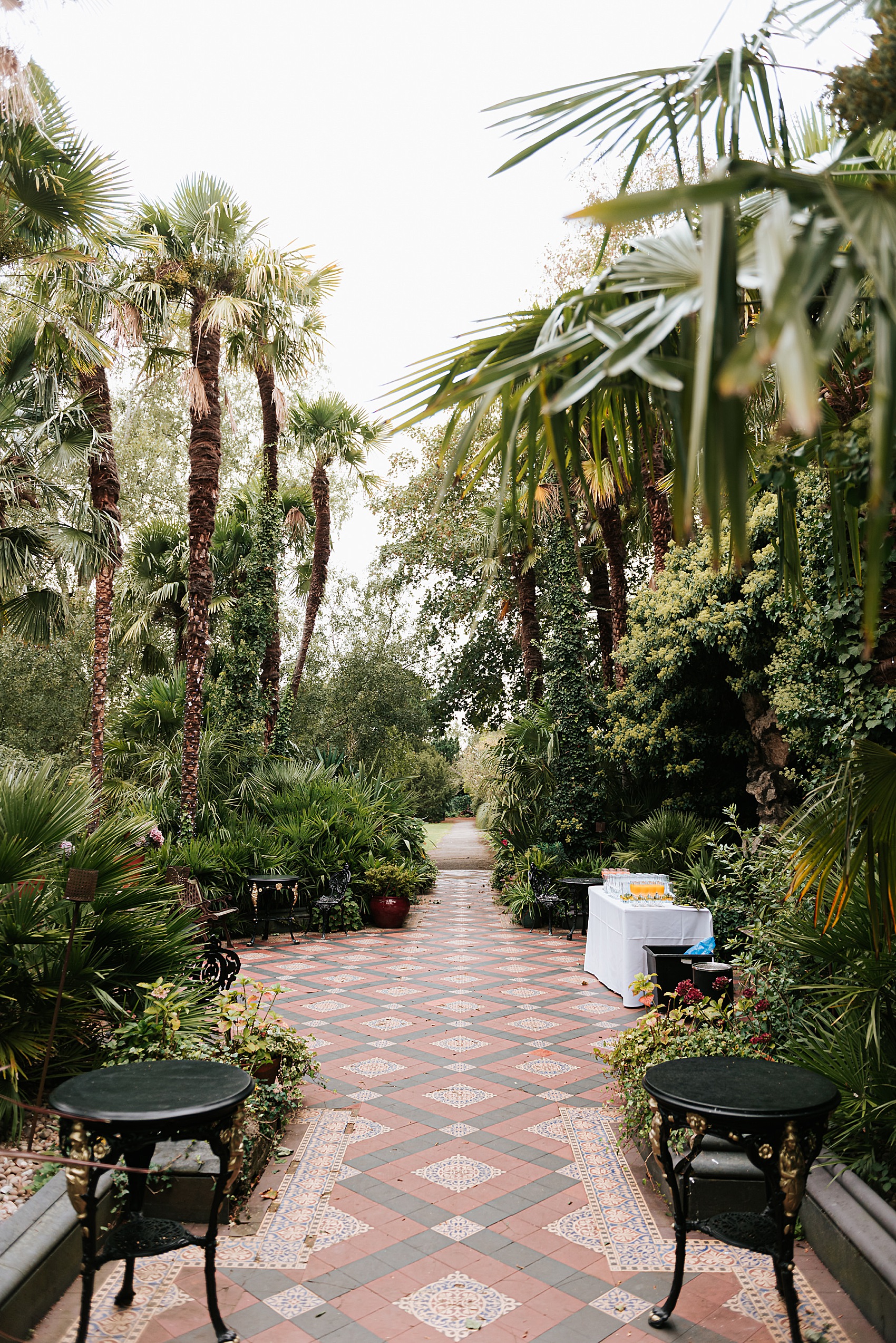 "Approaching October we saw there would be no way to have our wedding of 150 (or anywhere near that amount) this year so again we agreed with the venue to delay the reception until 23rd May 2021 – we'd still do the ceremony in October so we'd at least be officially married. We'd do just immediate family and wedding party. We could make peace with just doing the ceremony with 30 people."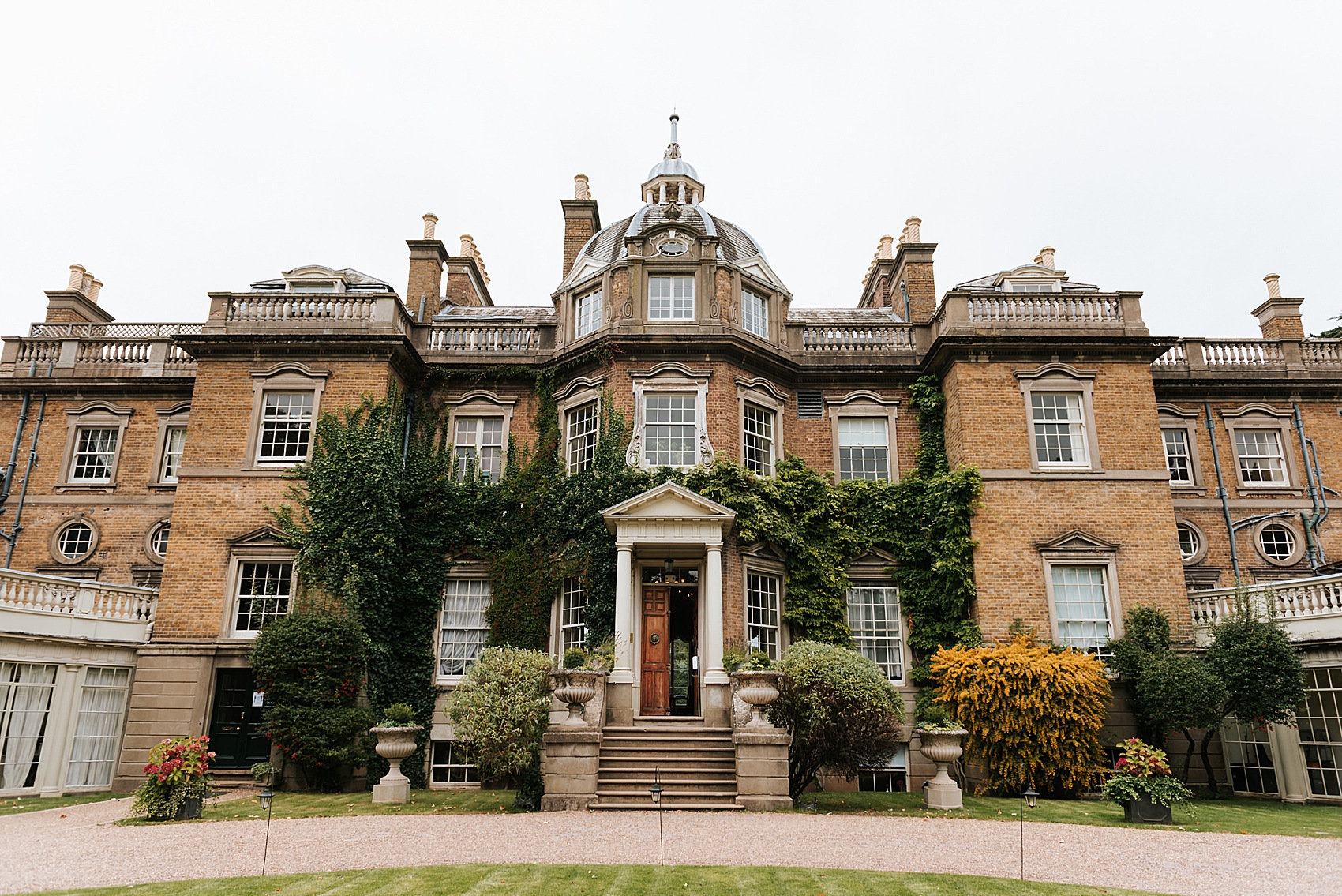 Things changed again when, two weeks before their wedding on the 23 September, the announcement was made by the government to further restrict numbers permitted at weddings from 30 to 15, and to expect those numbers to remain in place for at least 6 months.
"We were inconsolable. My mother played the PM's speech in parliament to me over the phone so I could hear it in his own words. Then, in his words, I heard that the restrictions wouldn't come into place until the following Monday (28th September, in 5 days). Nina was going for her final dress fitting on the 26th, so the only real choice was the 27th."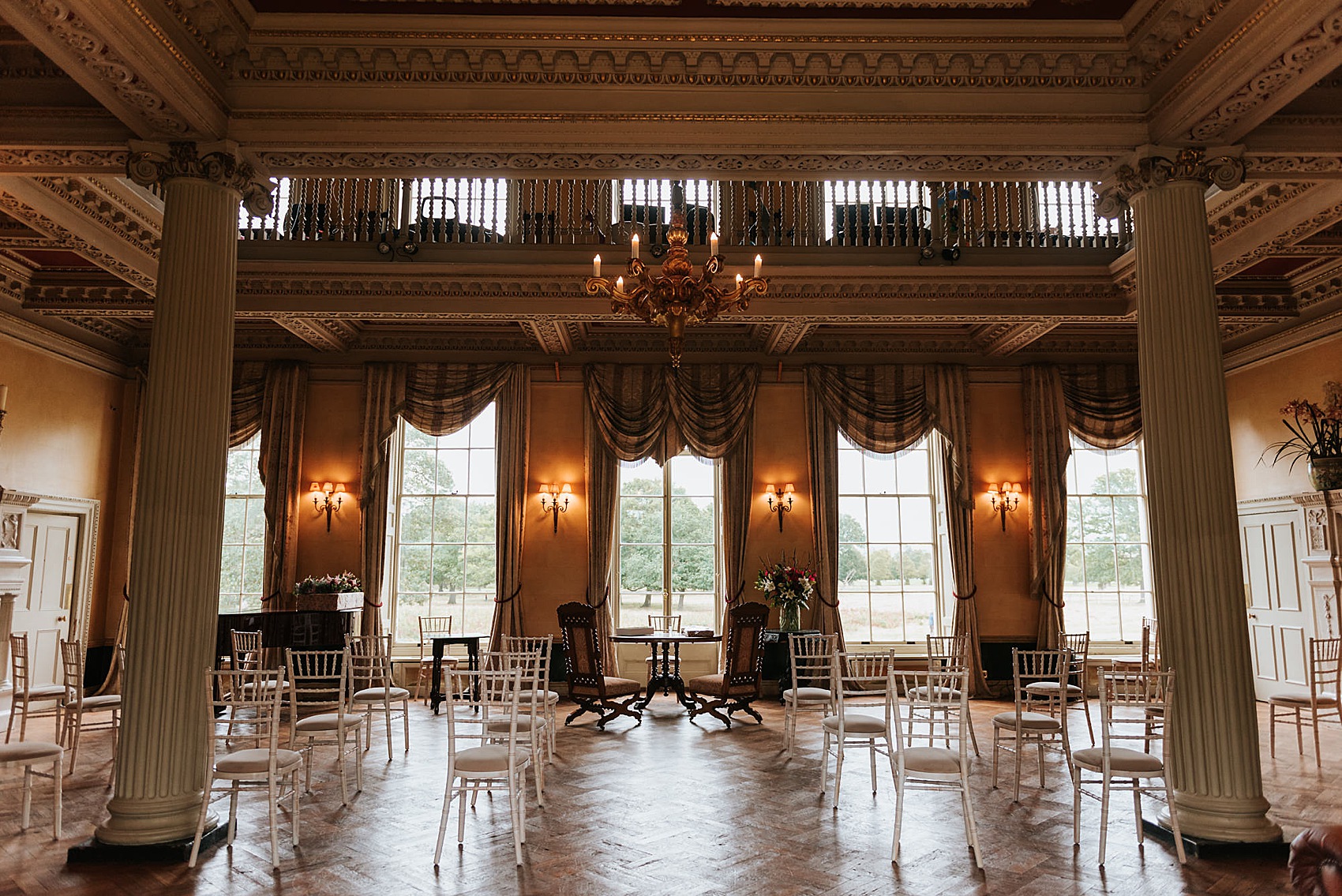 "I picked up my phone and started making calls. It wasn't easy, but we managed to pull it off, although we could not have done it without Emily from our venue, Hampton Court House. She was our rock, our calming voice, and made her own calls to some of our suppliers to get them on board if they didn't think it was possible at first. We managed to pull nearly everything from May to September."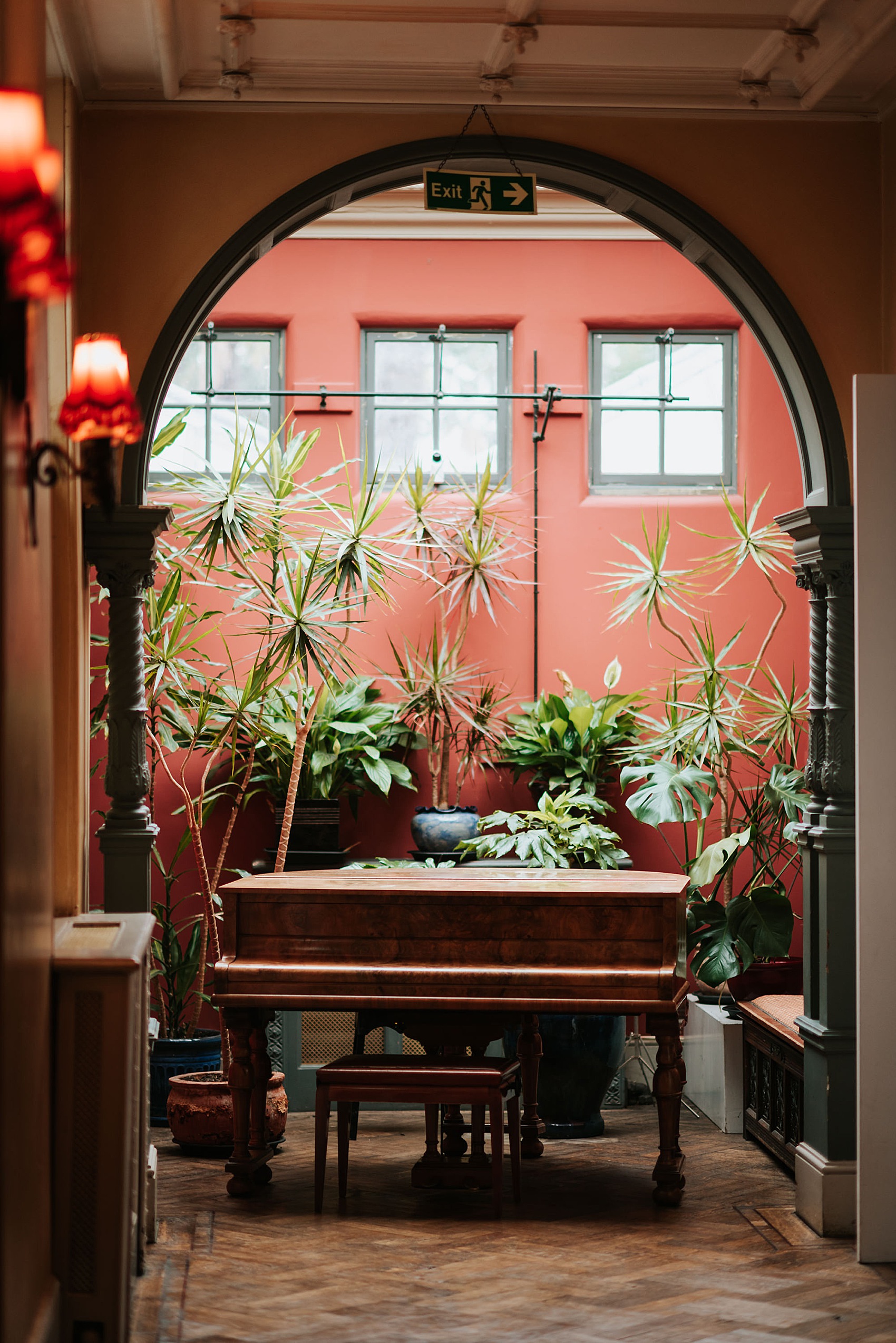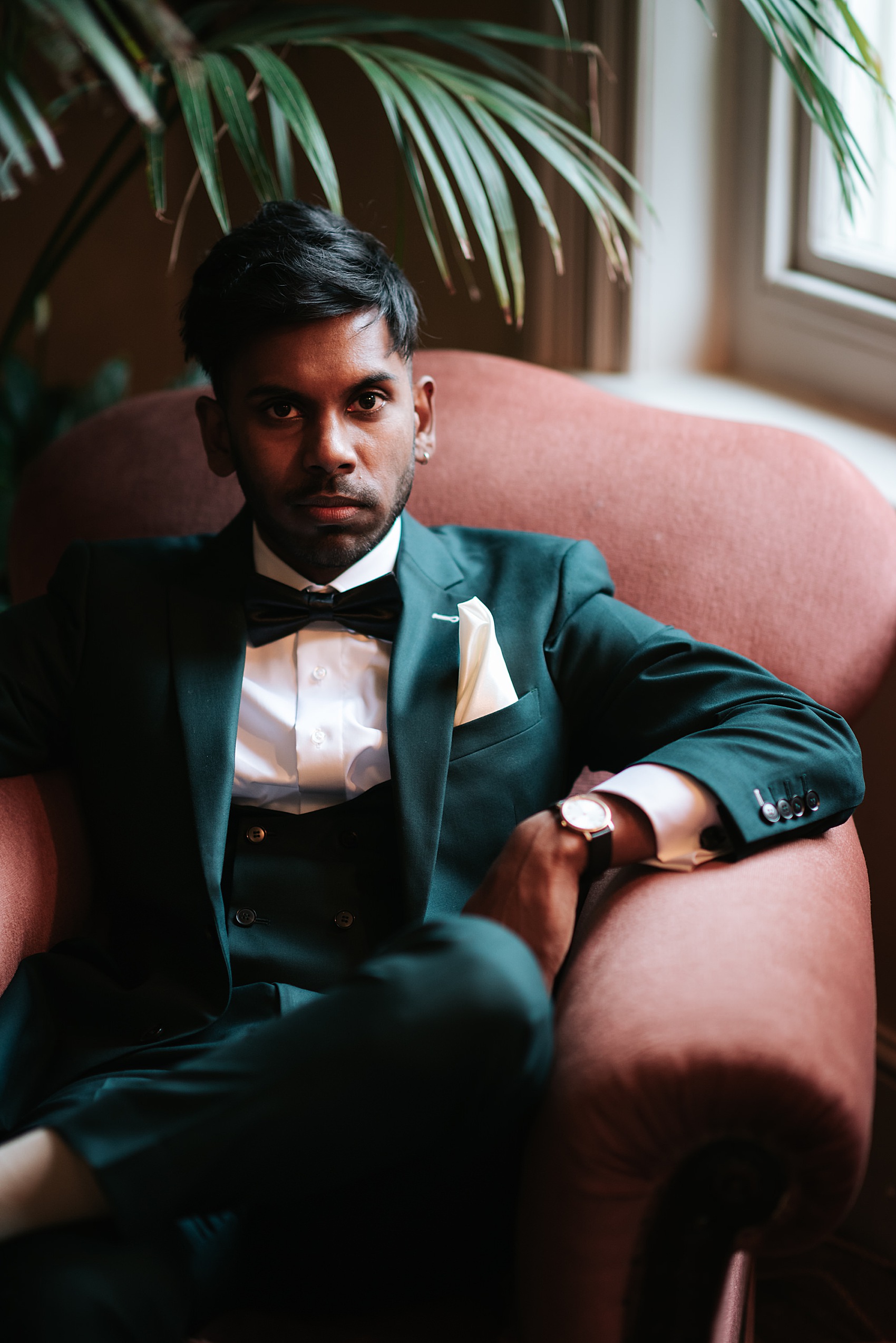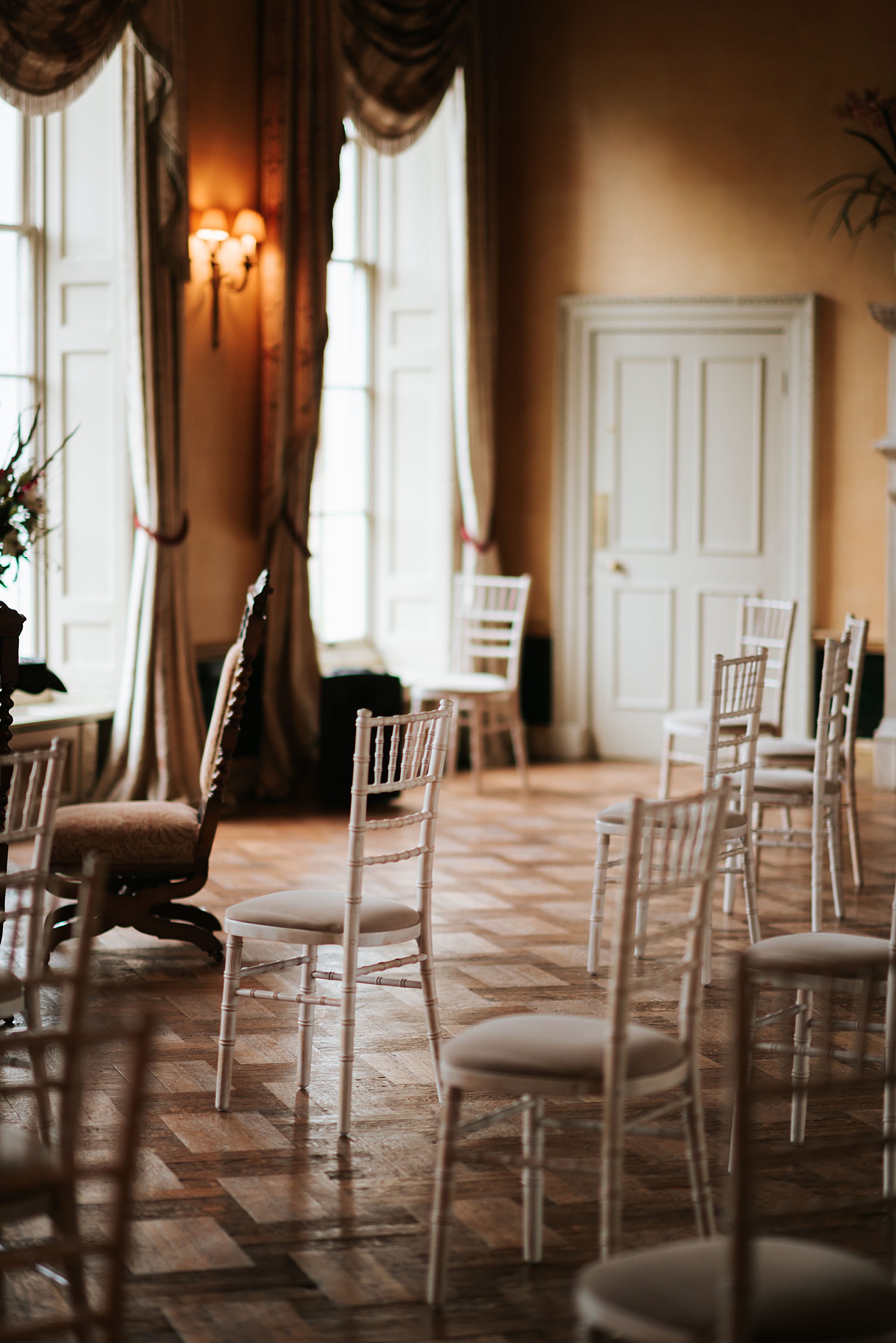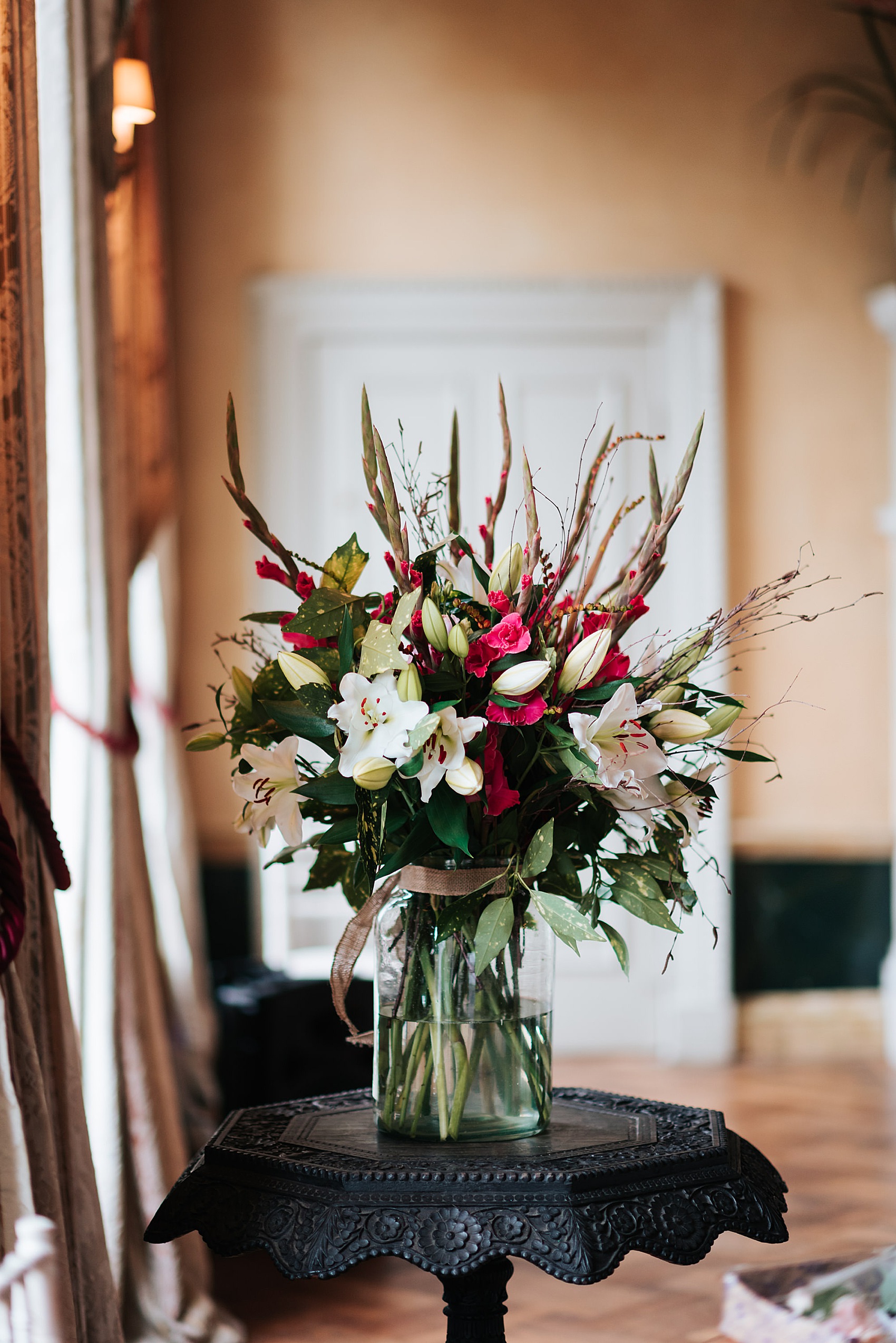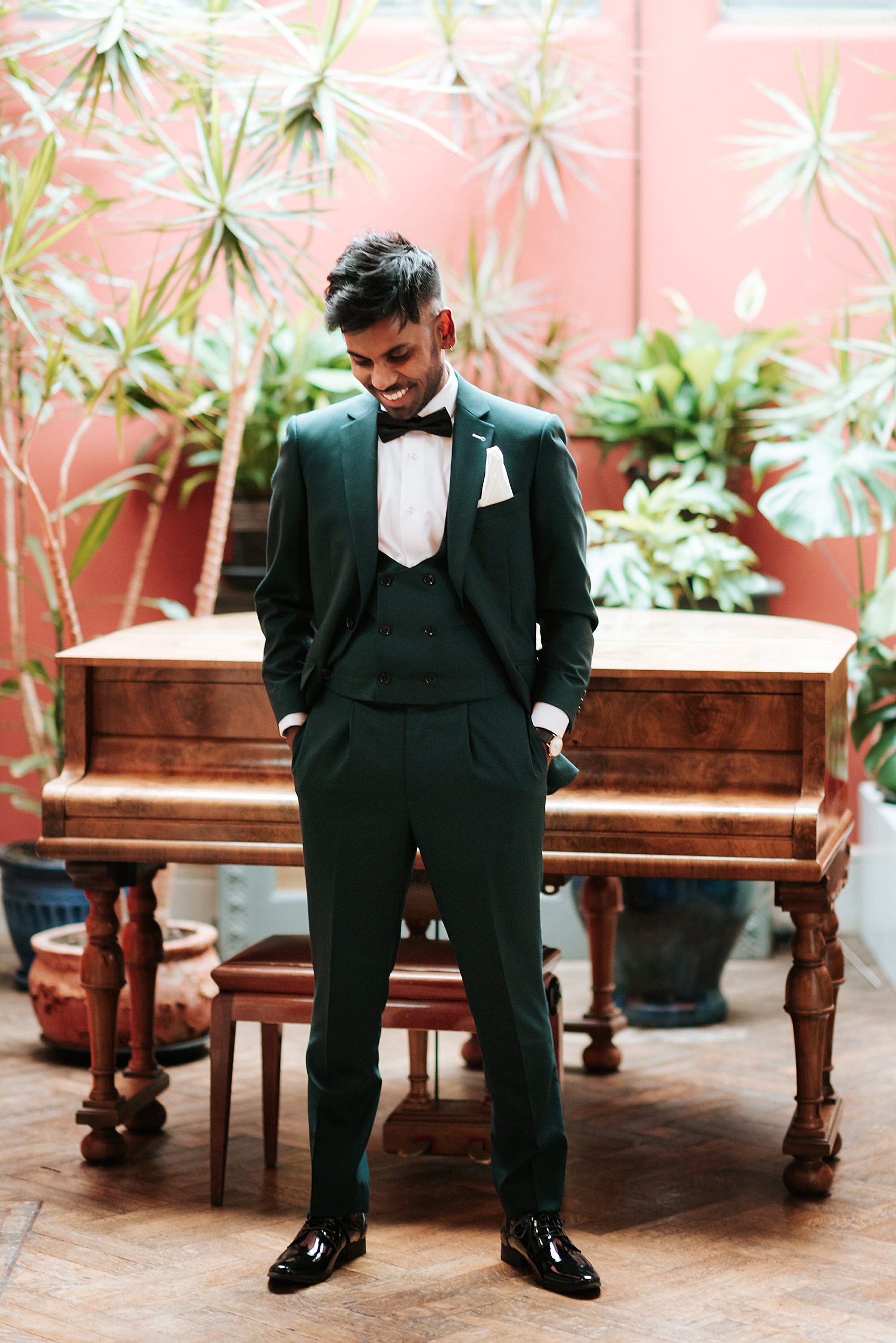 The couple first met at high school, but didn't become friends until their final year there.
"Nina was always beautiful, but I didn't figure out I could make people laugh until then. We started going out in the summer before uni and continued our relationship, which was made easier by the fact we both went to uni in London (Nina at UCL and me at King's – a point of contention in our early relationship! After 9 years, I proposed at these amazing stables on Udiam Farm (near Bodium, a bit north of Rye) in 2018. We were engaged for over 2 years before we said 'I do'."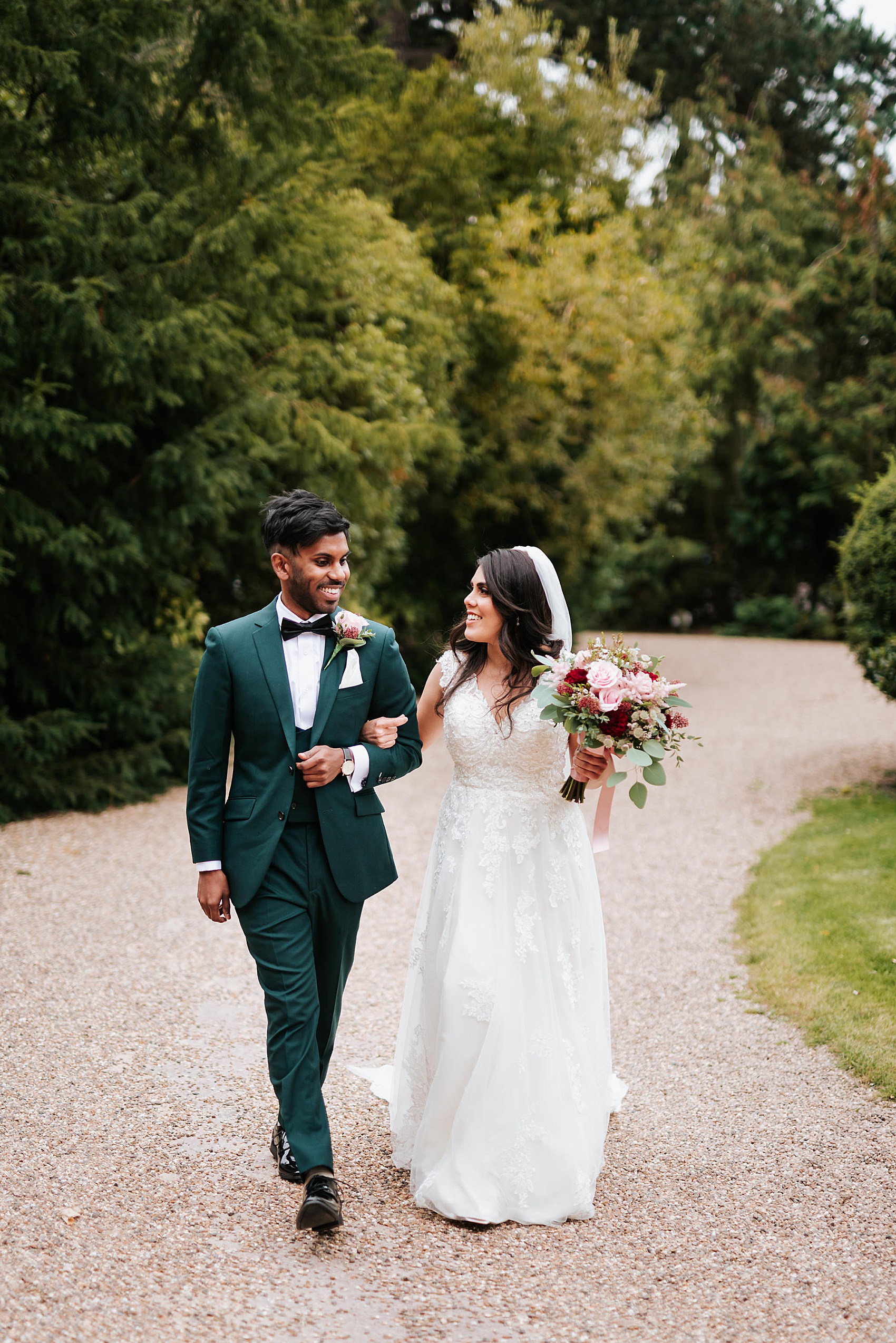 "Our family had to sit apart (2m distance), wear masks, and I had to ask 2 of our dear guests to wait outside (as the registrars counted towards the 30 number) but 27 of our guests, the registrars and Ed, our photographer, were able to see us make a little part of our history."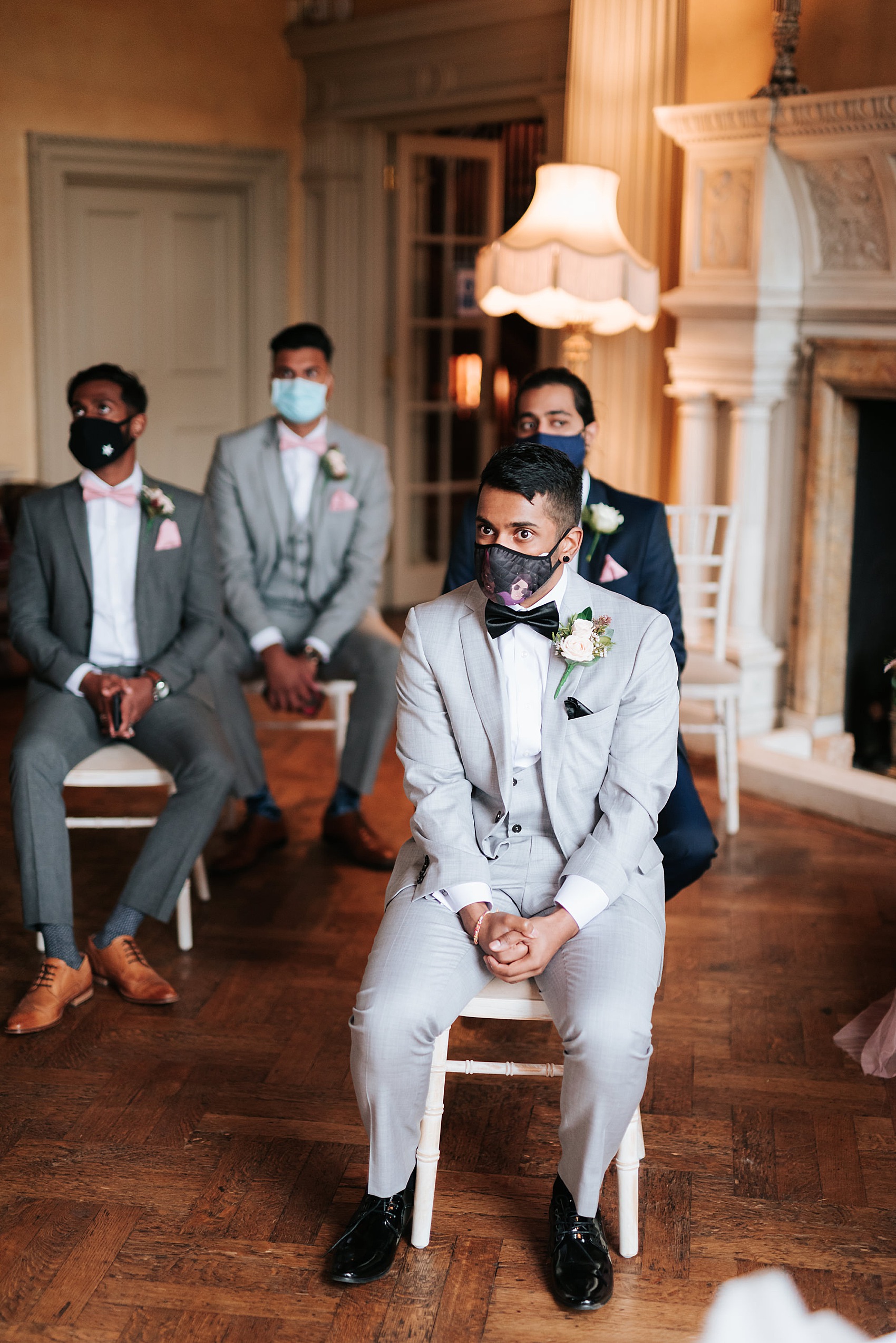 The couple's ceremony may have been short, with no music or readings permitted, but it was no less filled with emotion. Nina and Thari spoke their vows and exchanged rings, which they chose at Hatton Garden jeweller, Gems Jewellers.
"Jaspreet was lovely, super understanding and someone we felt we would trust. Also, she'll work to get you a good deal – just as important when buying rings!"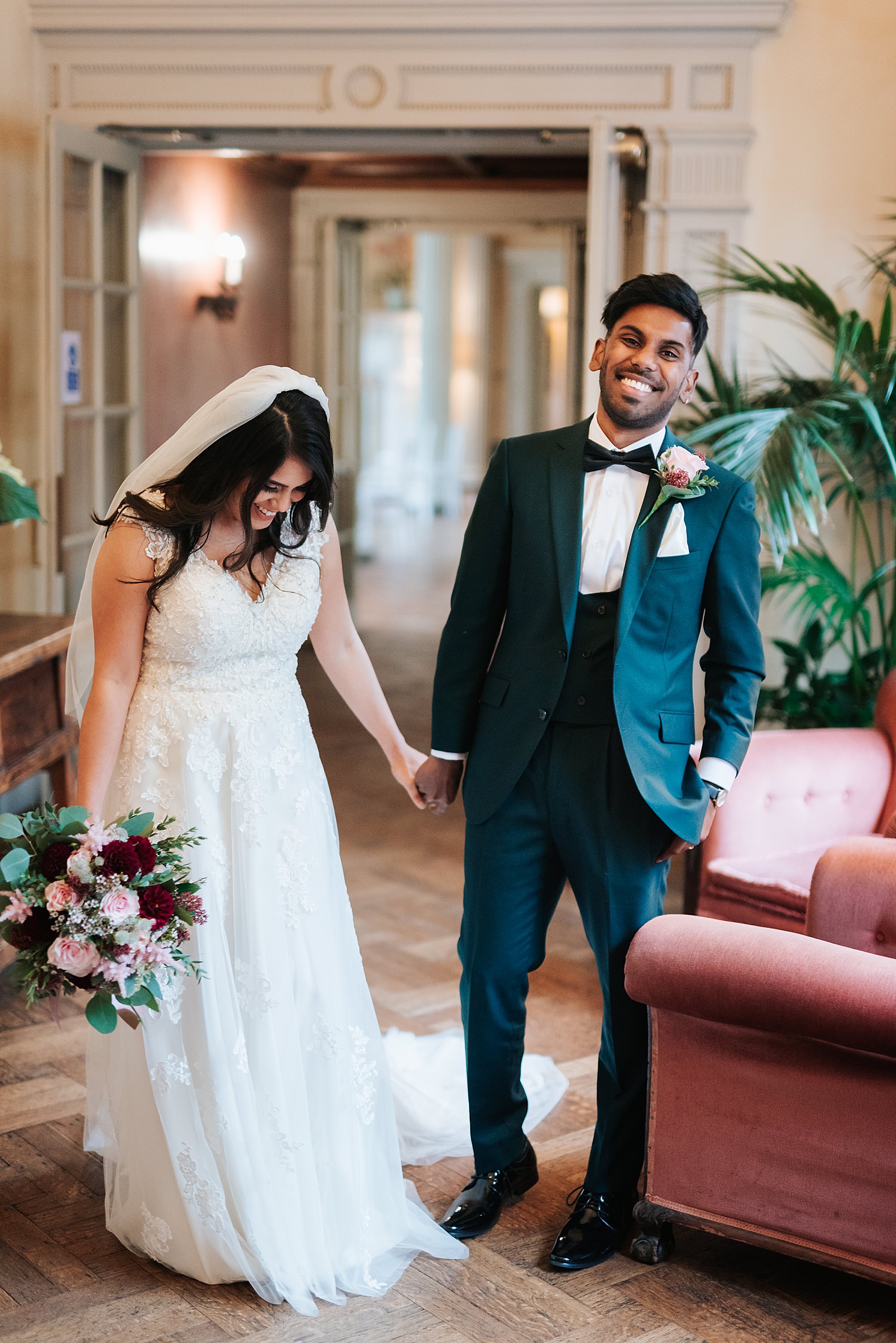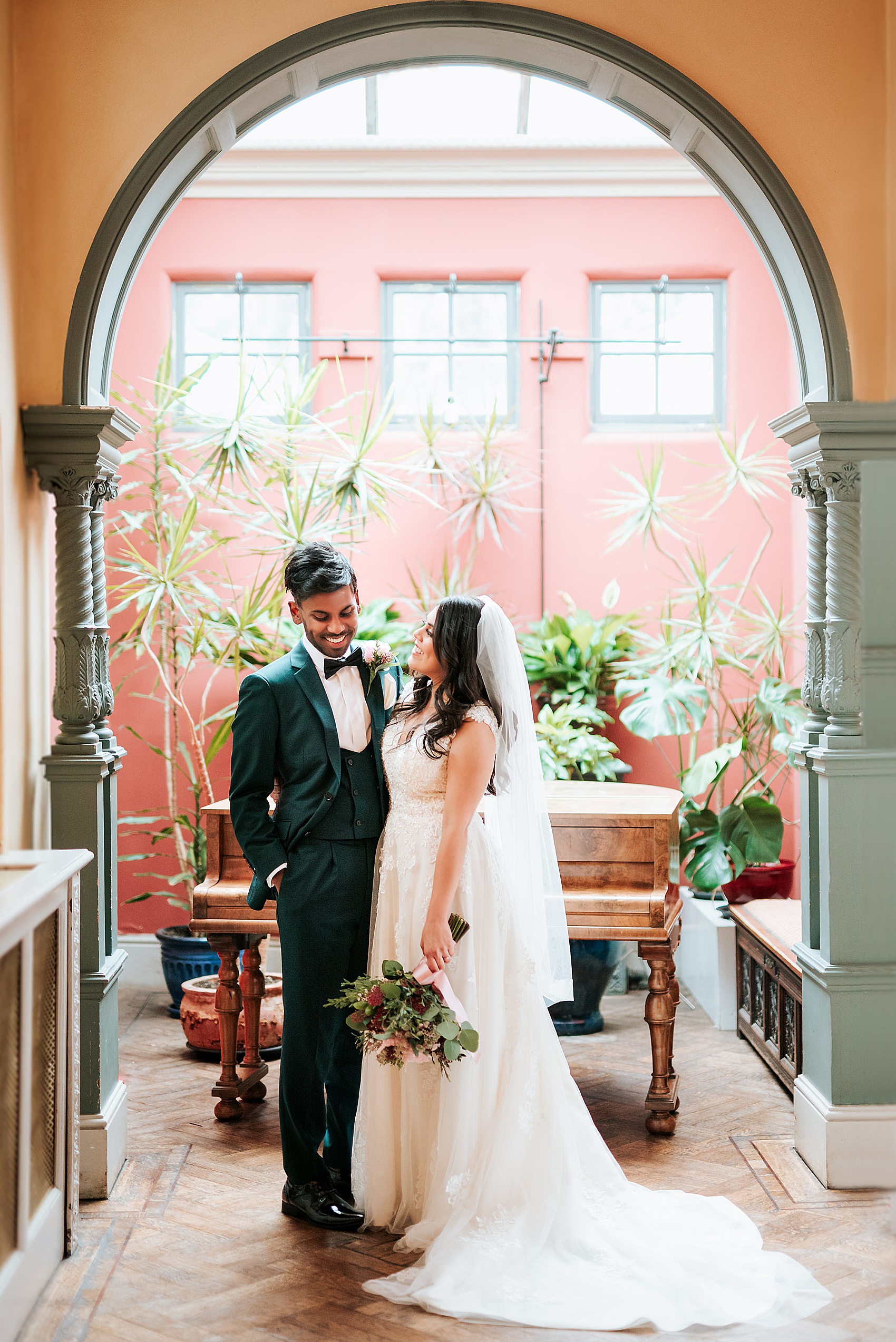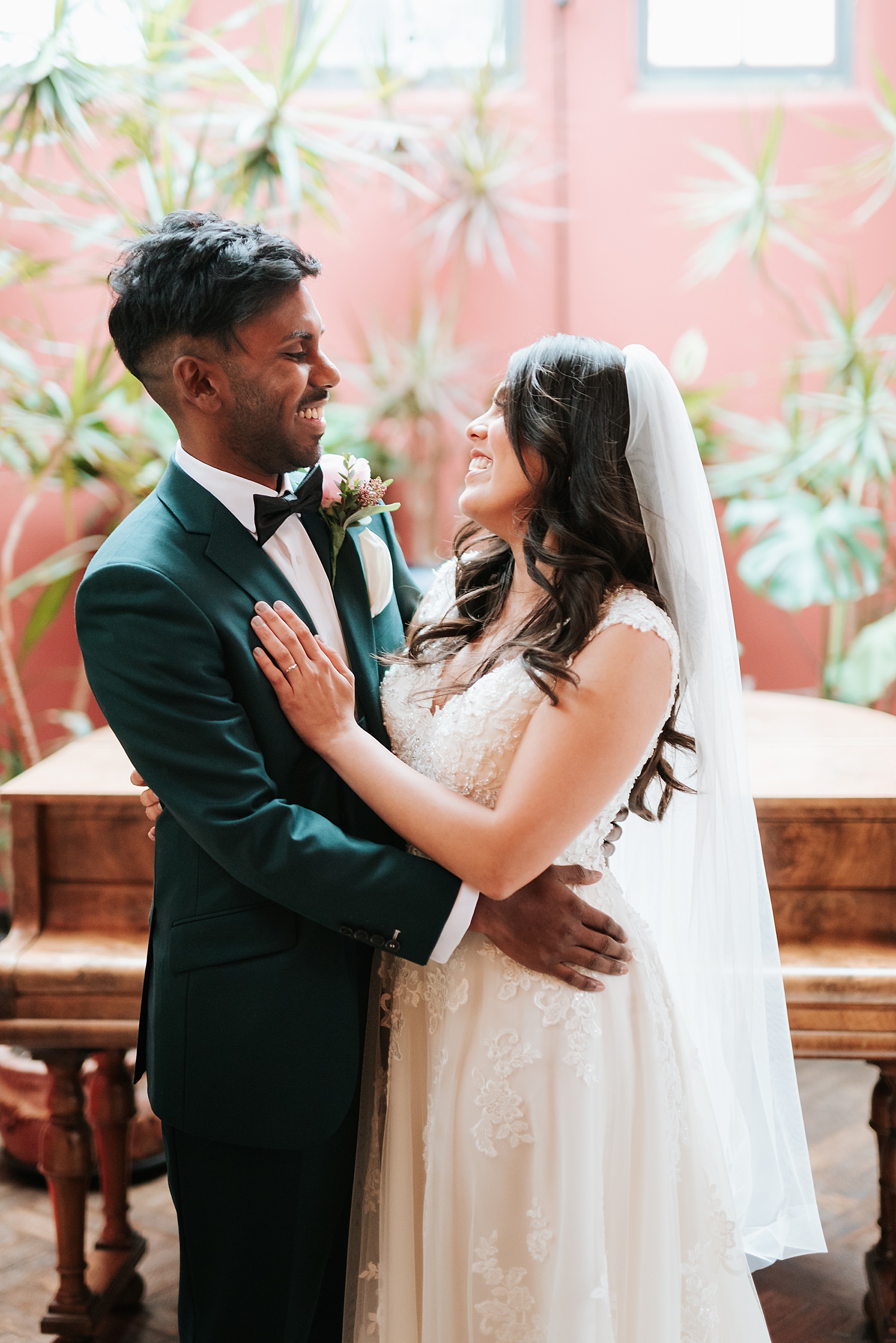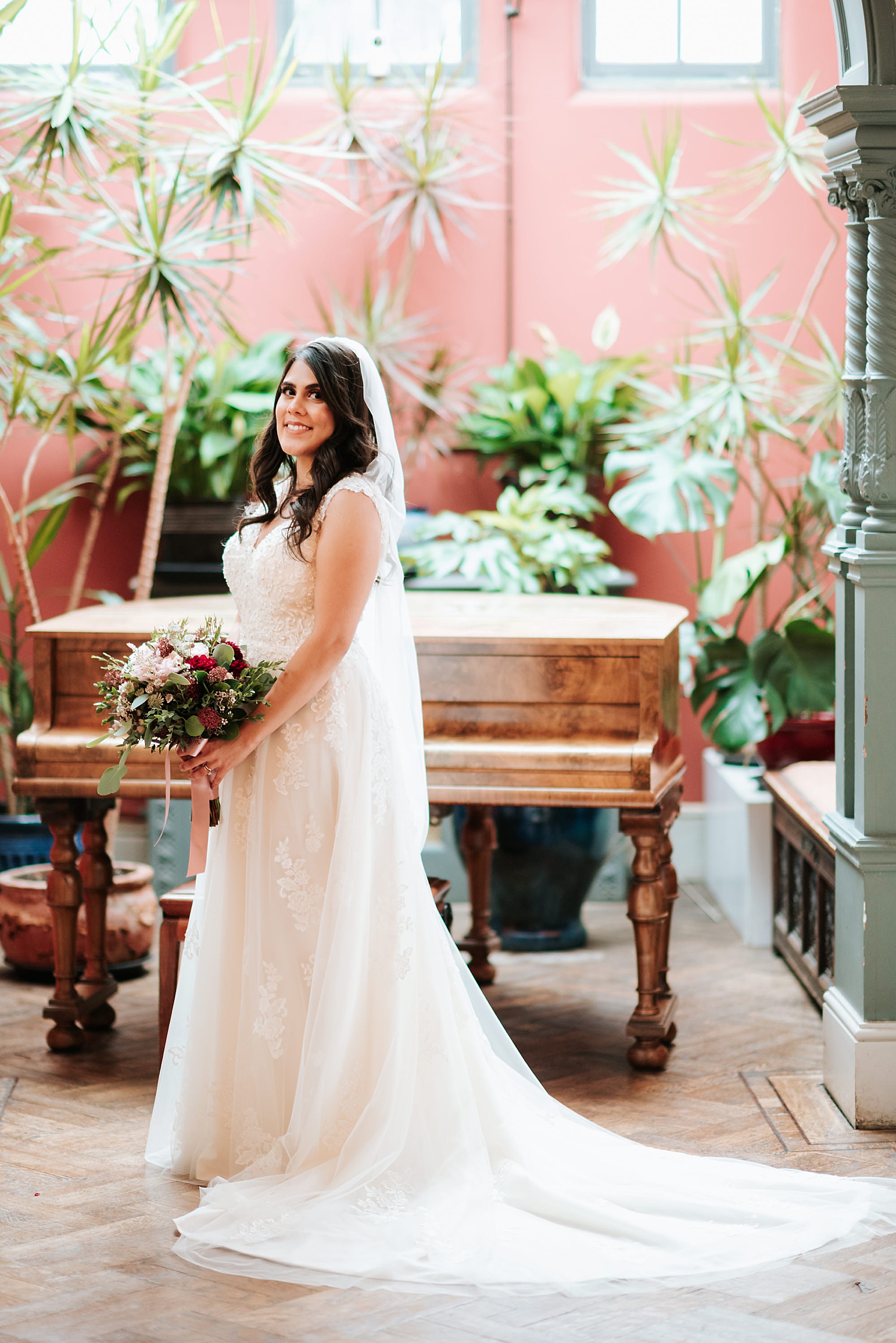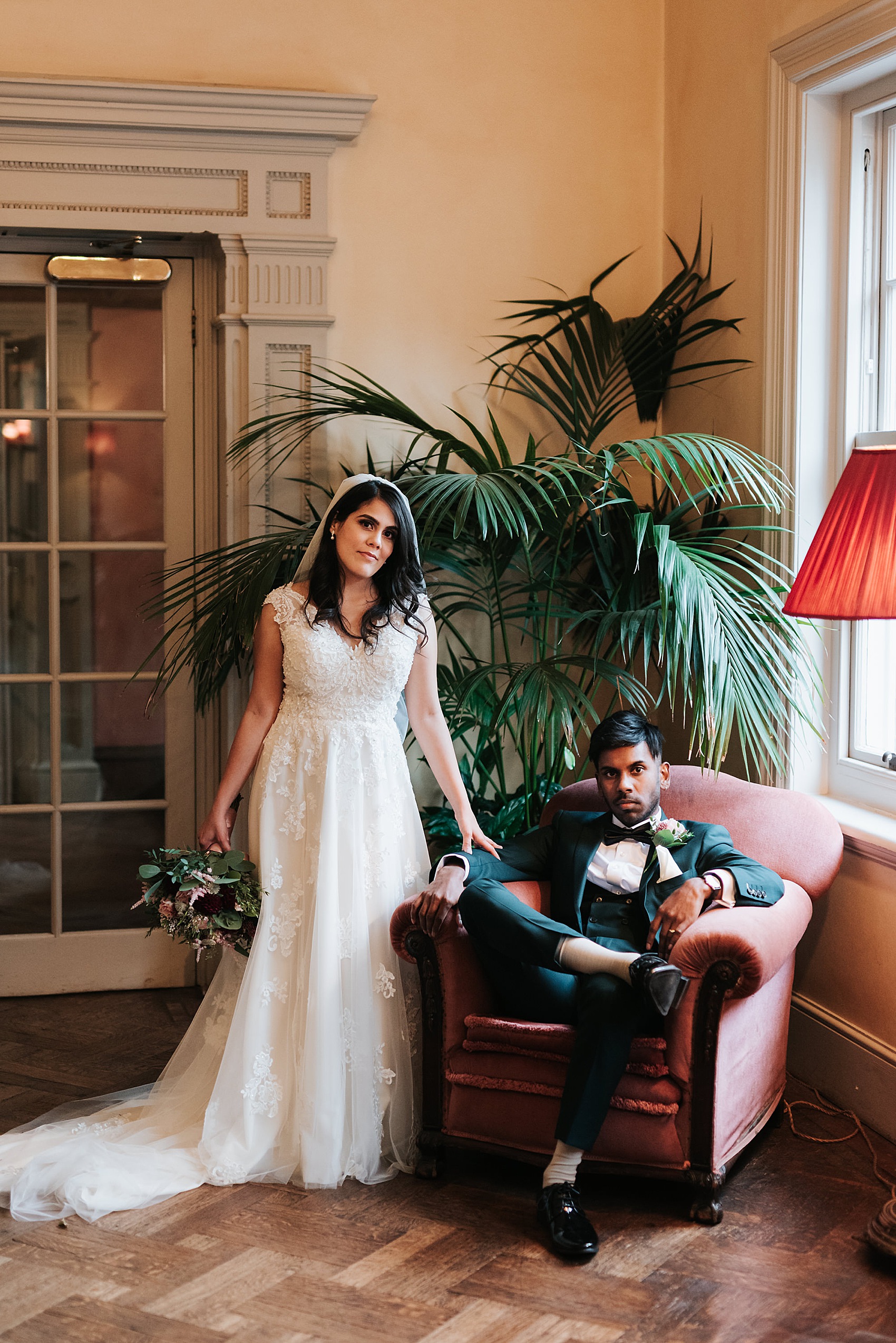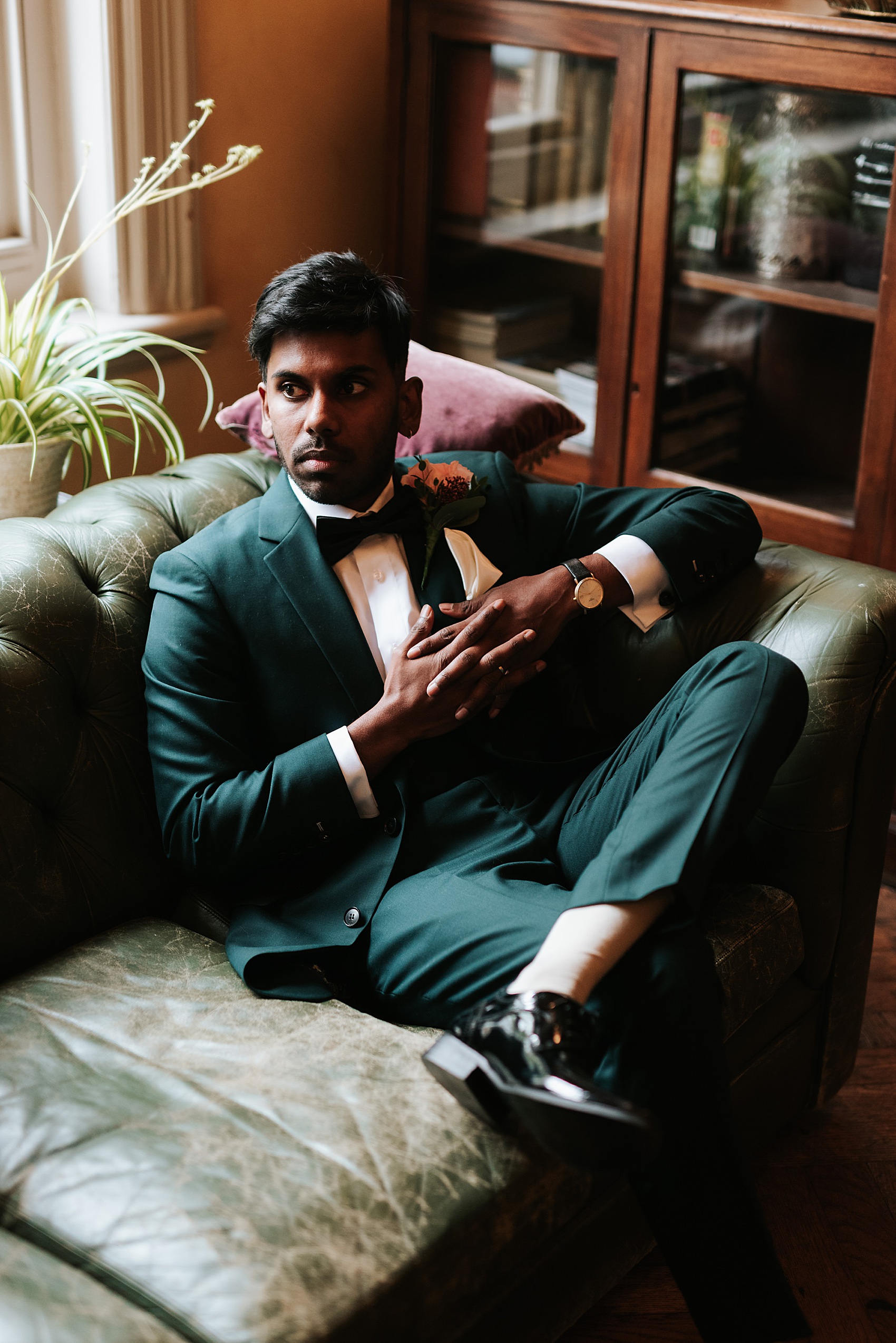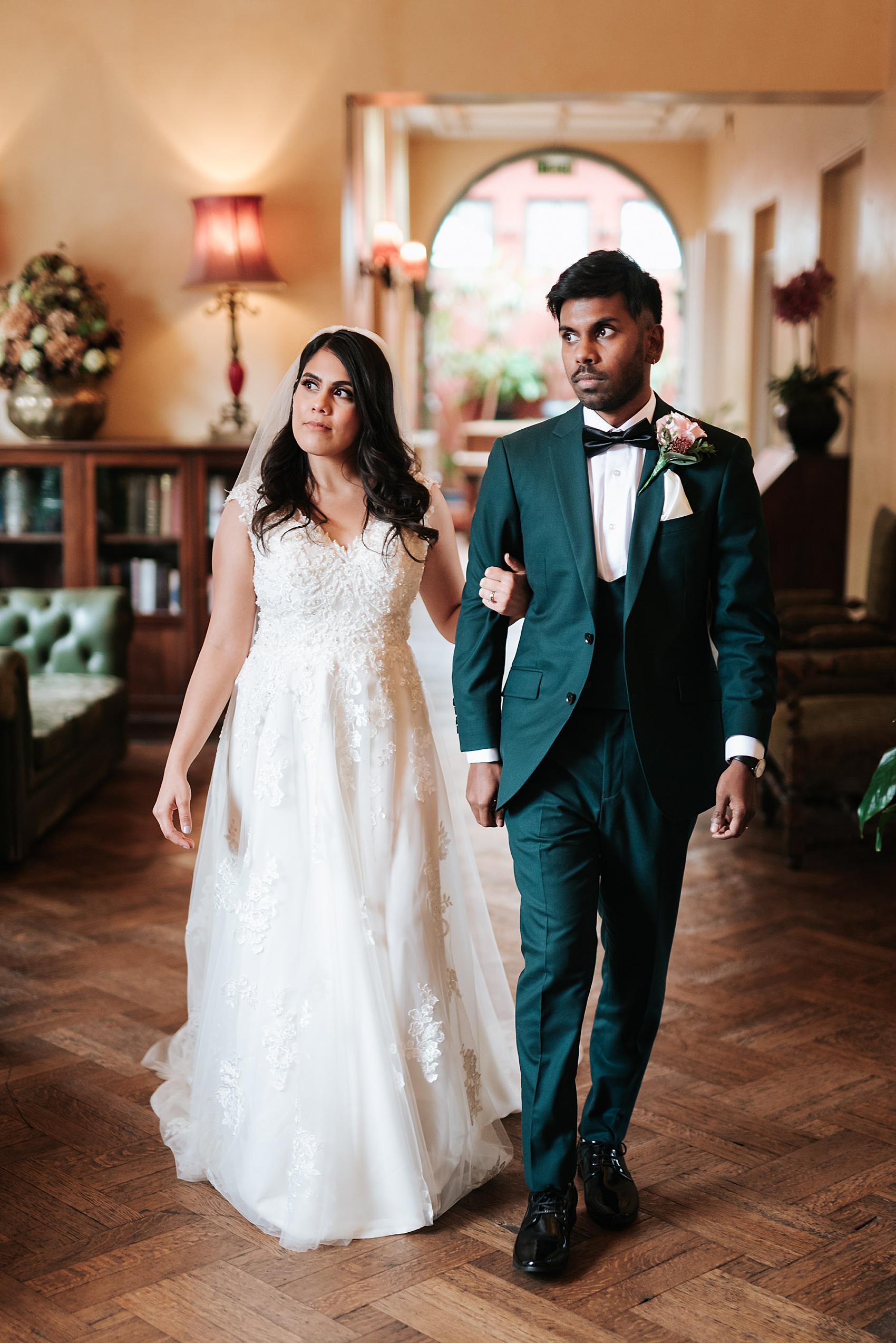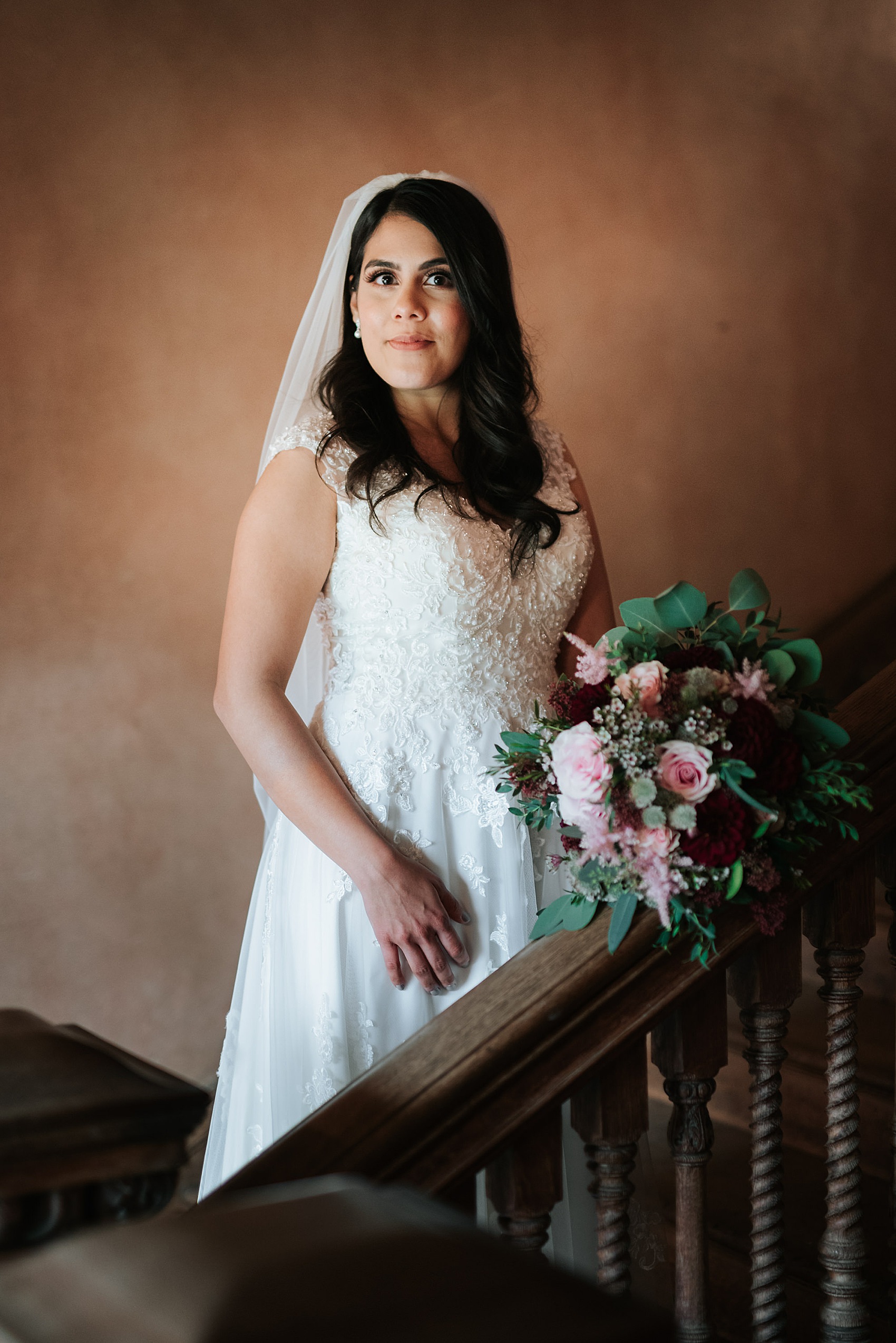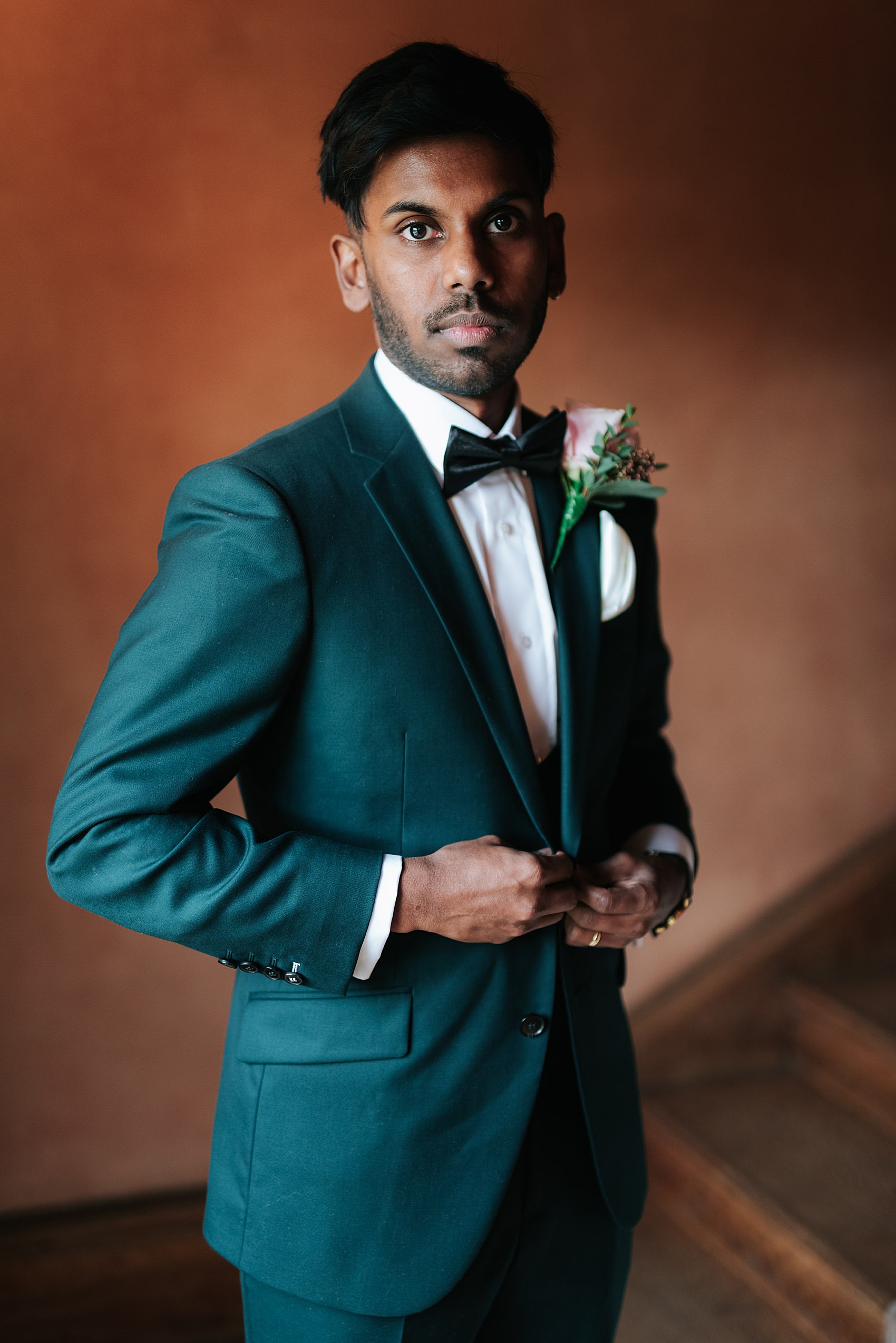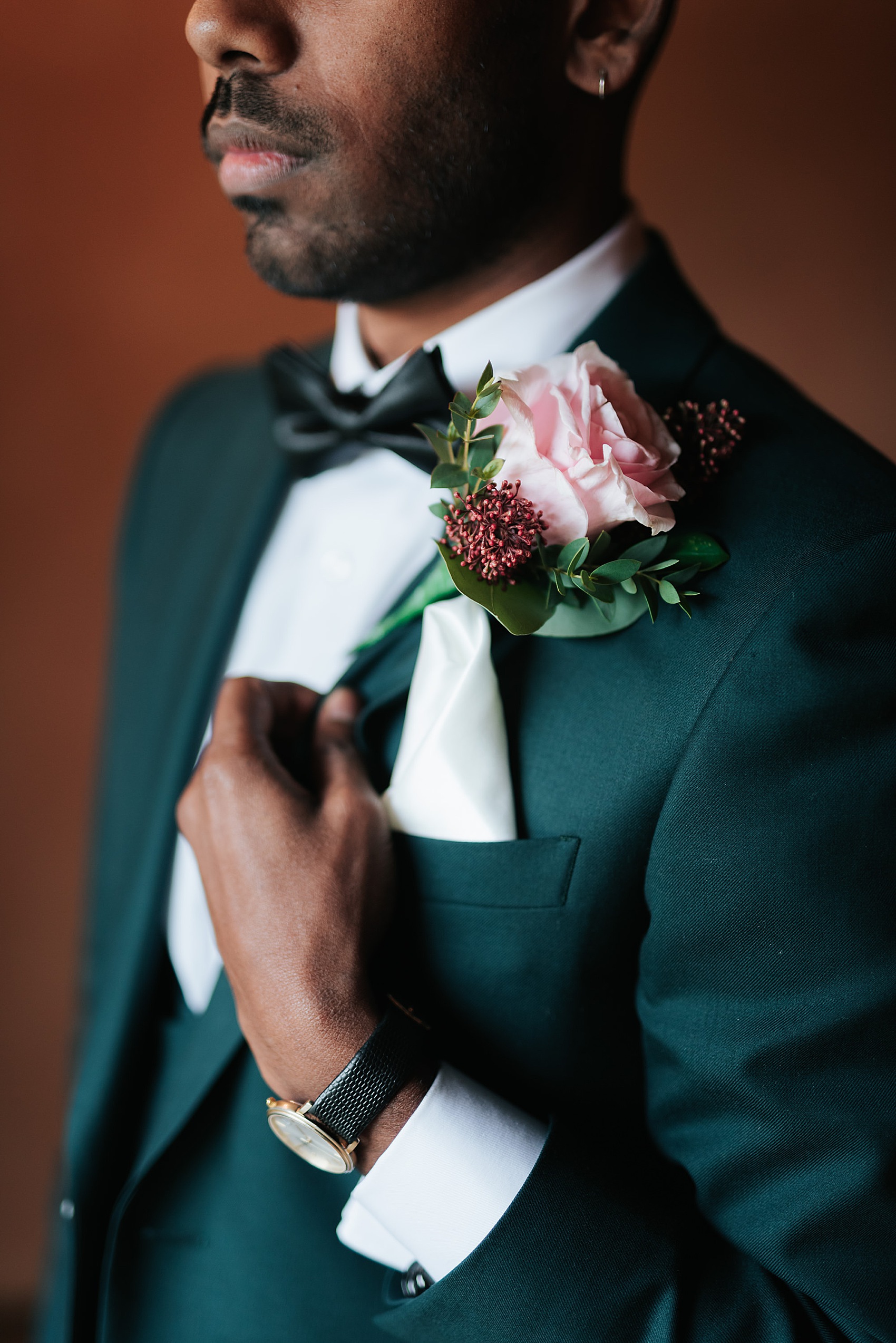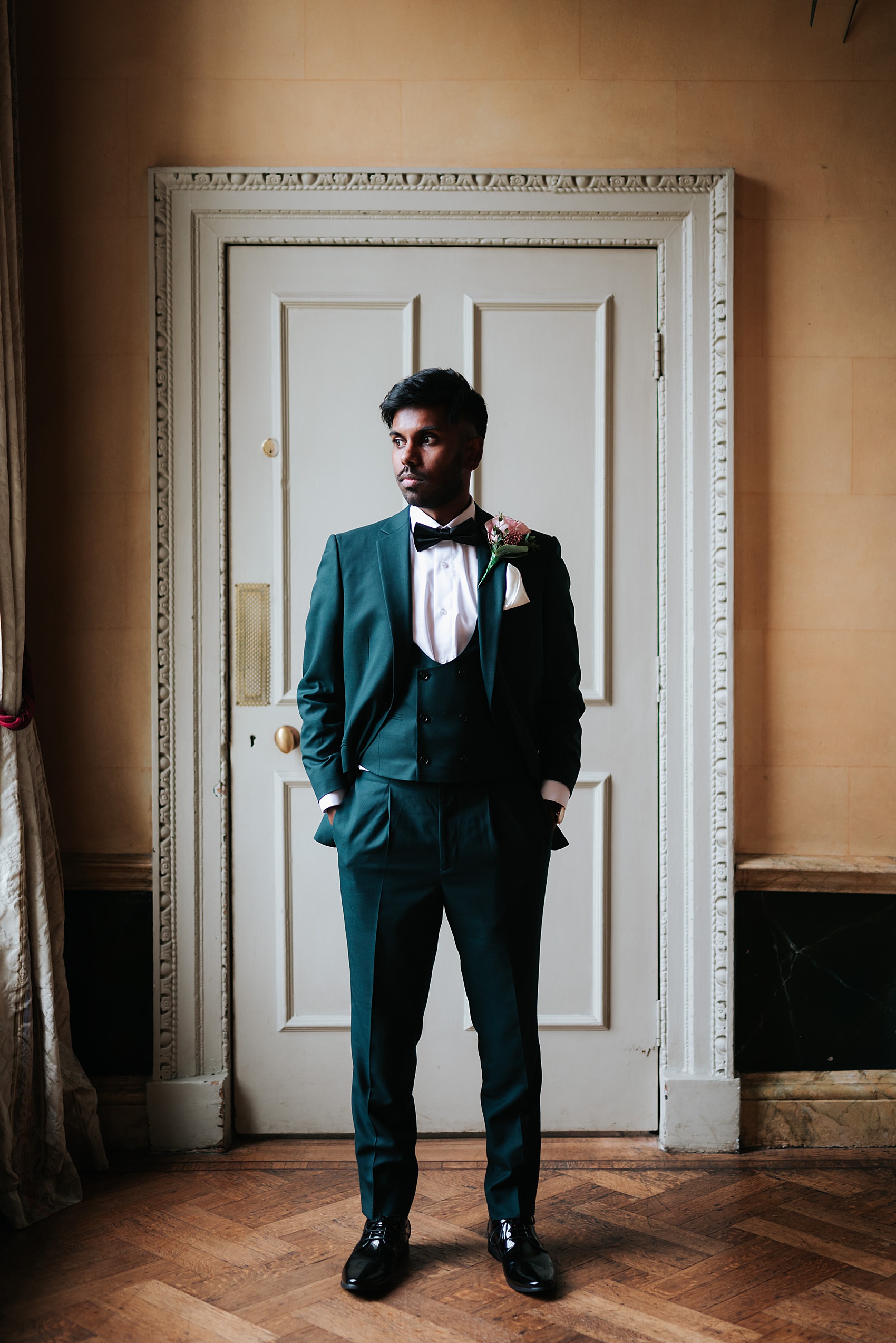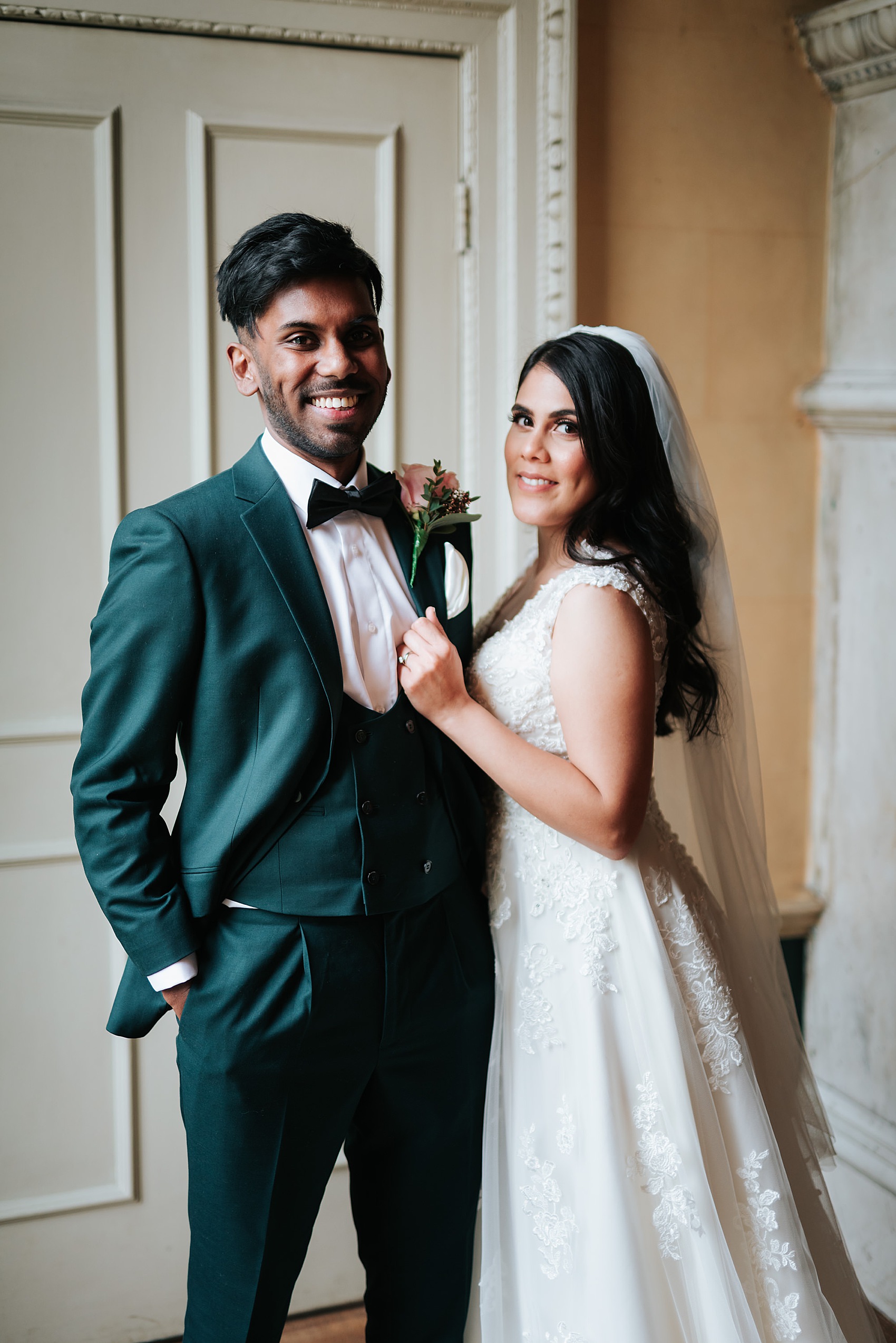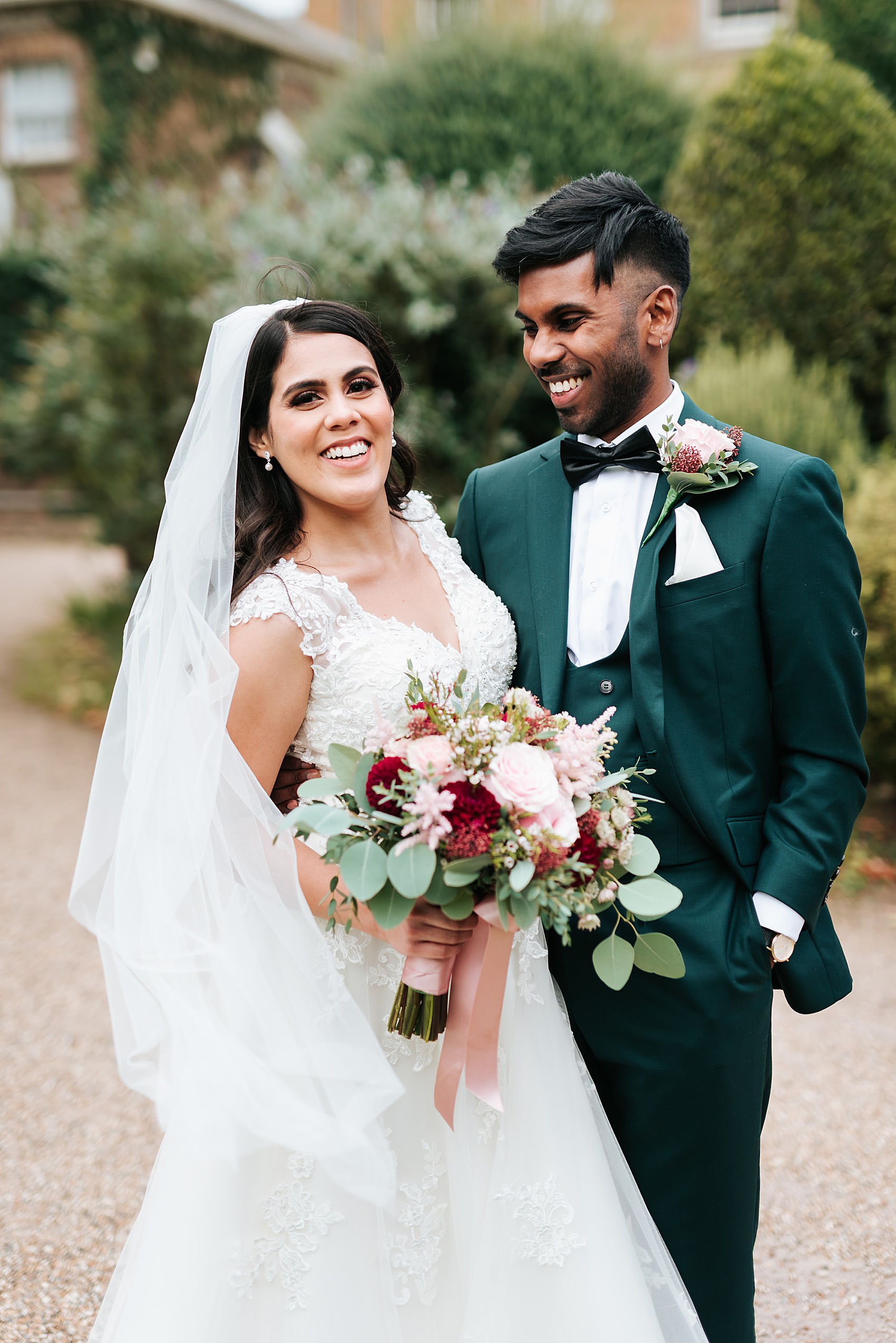 I've had the pleasure of writing about another real wedding featuring the exquisite photography of Ed Pereira, and he brings such a light and elegant touch to his work, which is beautifully rooted in raw and honest emotion.
"Words cannot express how good Ed is, and that's not just at his craft but his manner on the day. Nins and I can be awkward at the best of times but Ed put us at ease. More than that, he never forced a shot. He truly loves what he does, you can see him getting a high off the pictures he's taking – it just lifts you up and helps you be your best – your smiles are more sincere, you really enjoy being photographed."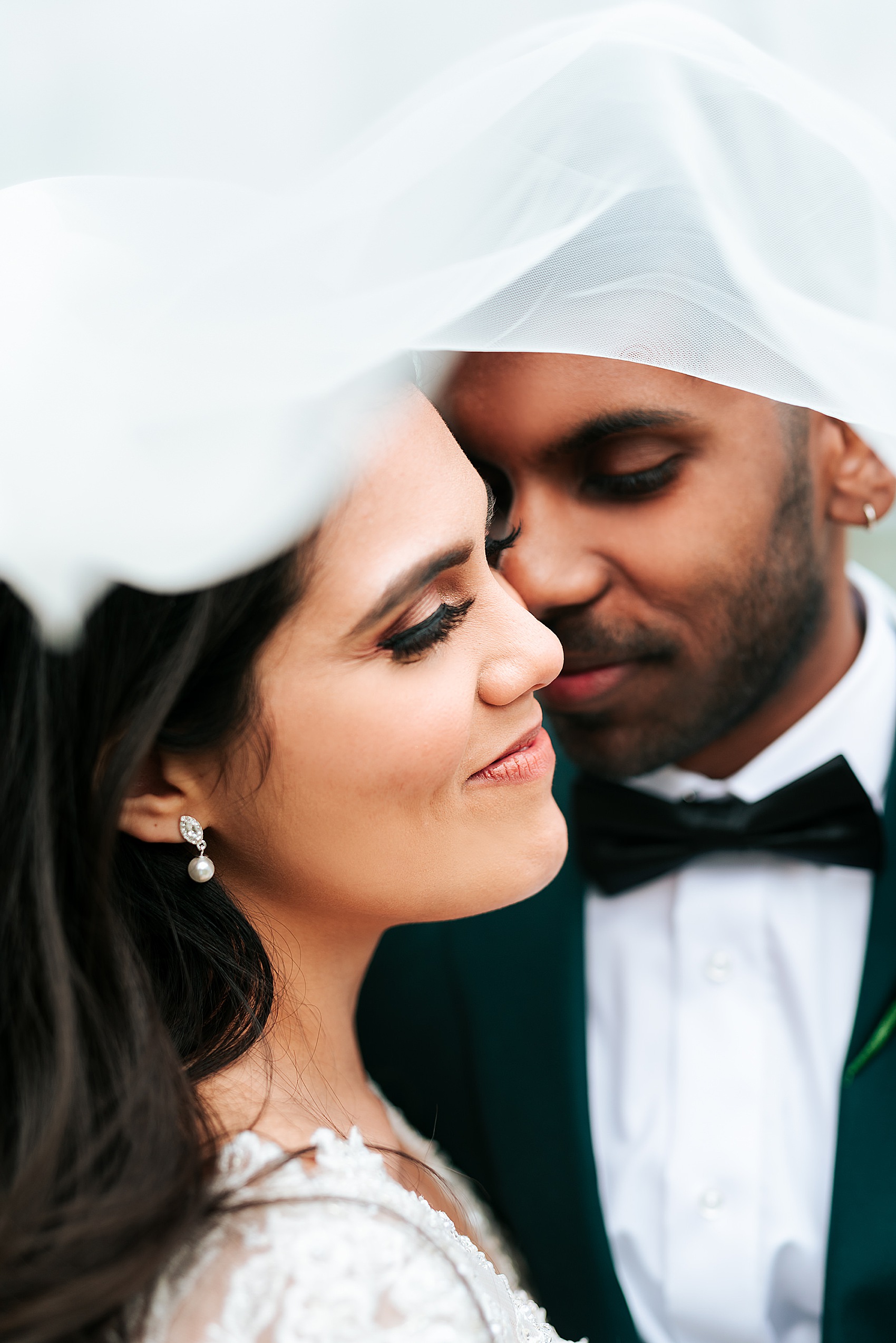 "Importantly, he was never rude. He knows his worth but never shouts or creates a hostile atmosphere. Even though at points I had to tell my family off for standing in front of him trying to get 'just one shot' on their mobiles – I can see from here your thumb's going to be on the lens, Dad!"
Also, post-wedding, your relationship with Ed doesn't end. He's in it for the long haul – super contactable and always happy to make time to chat. I cannot recommend him enough."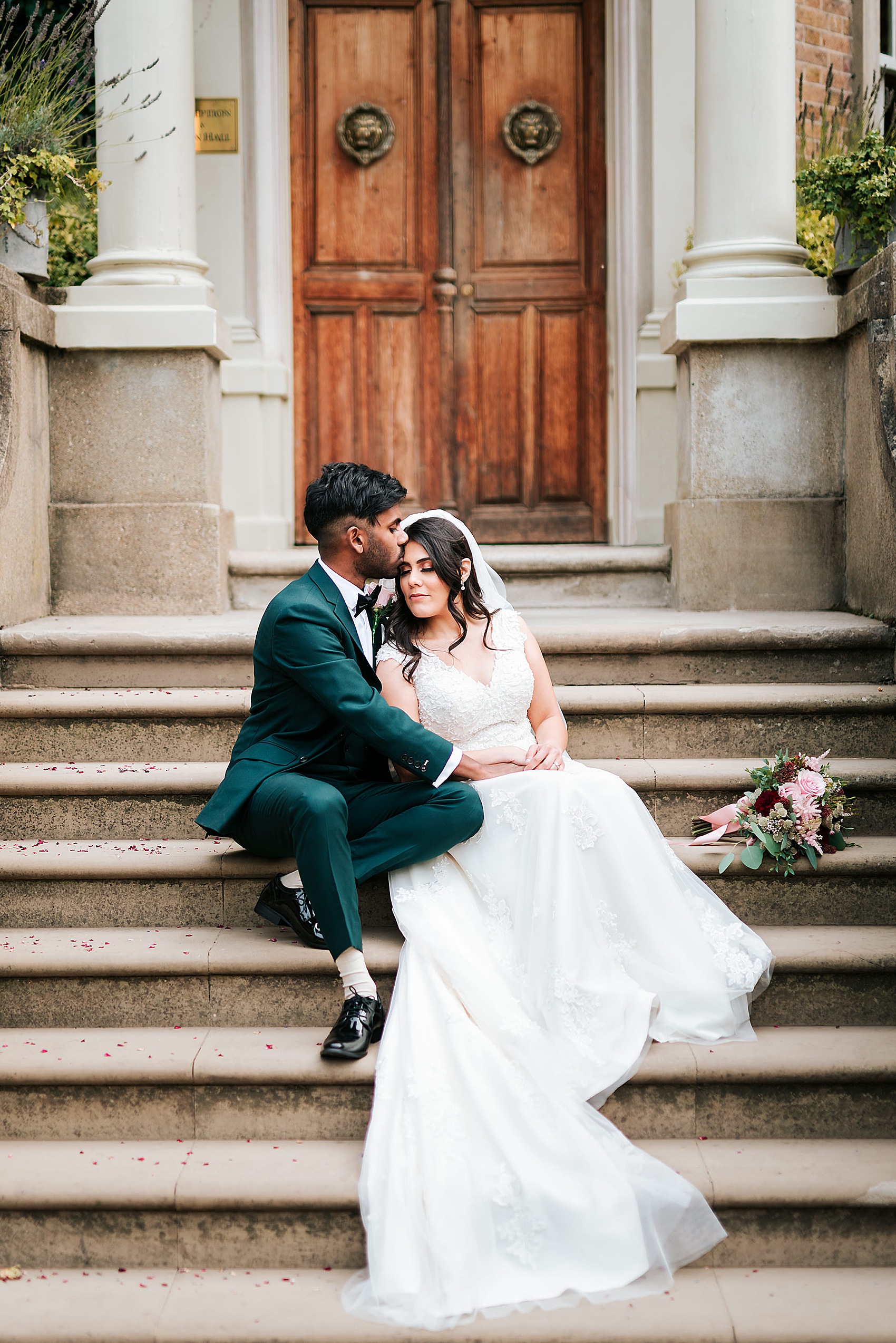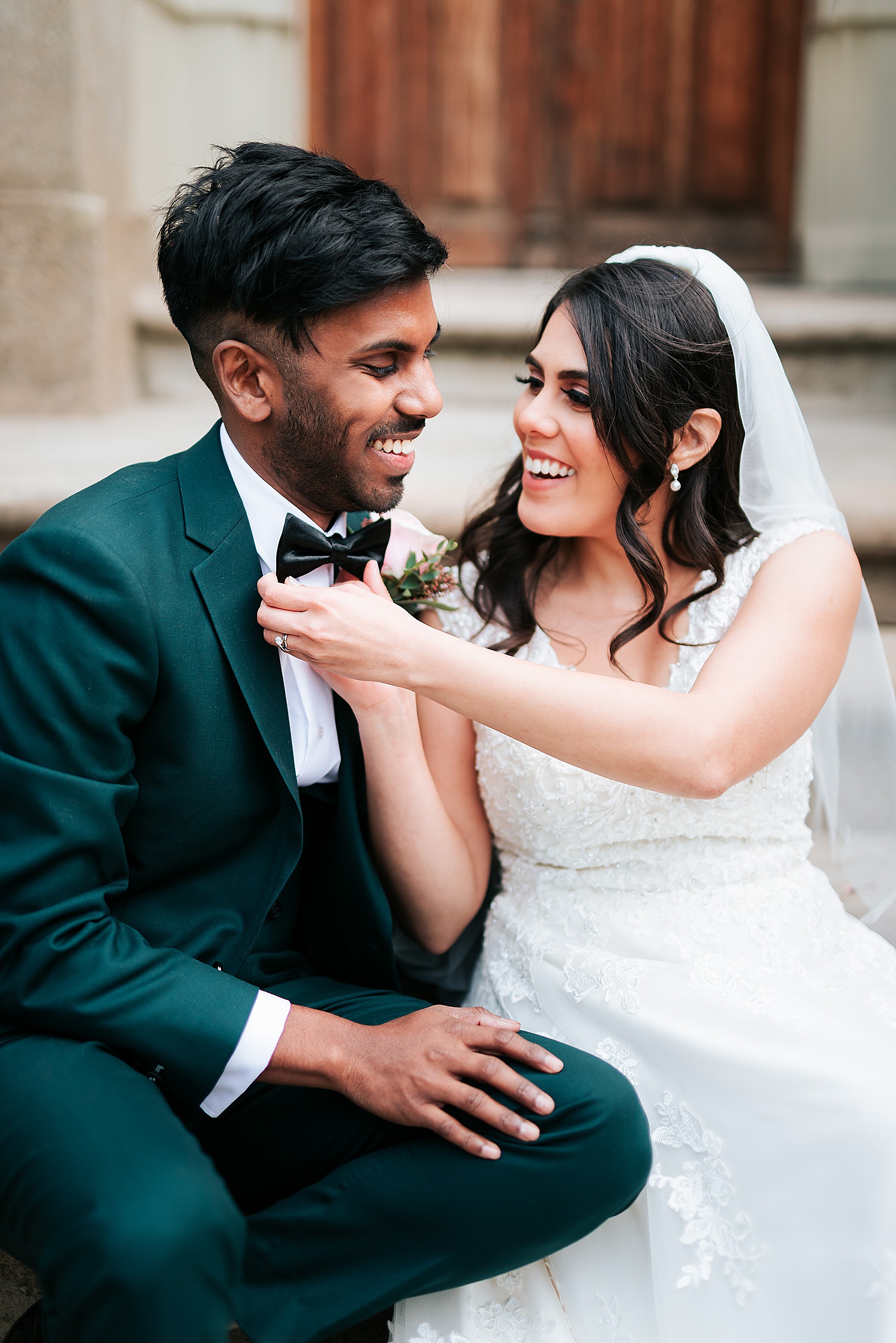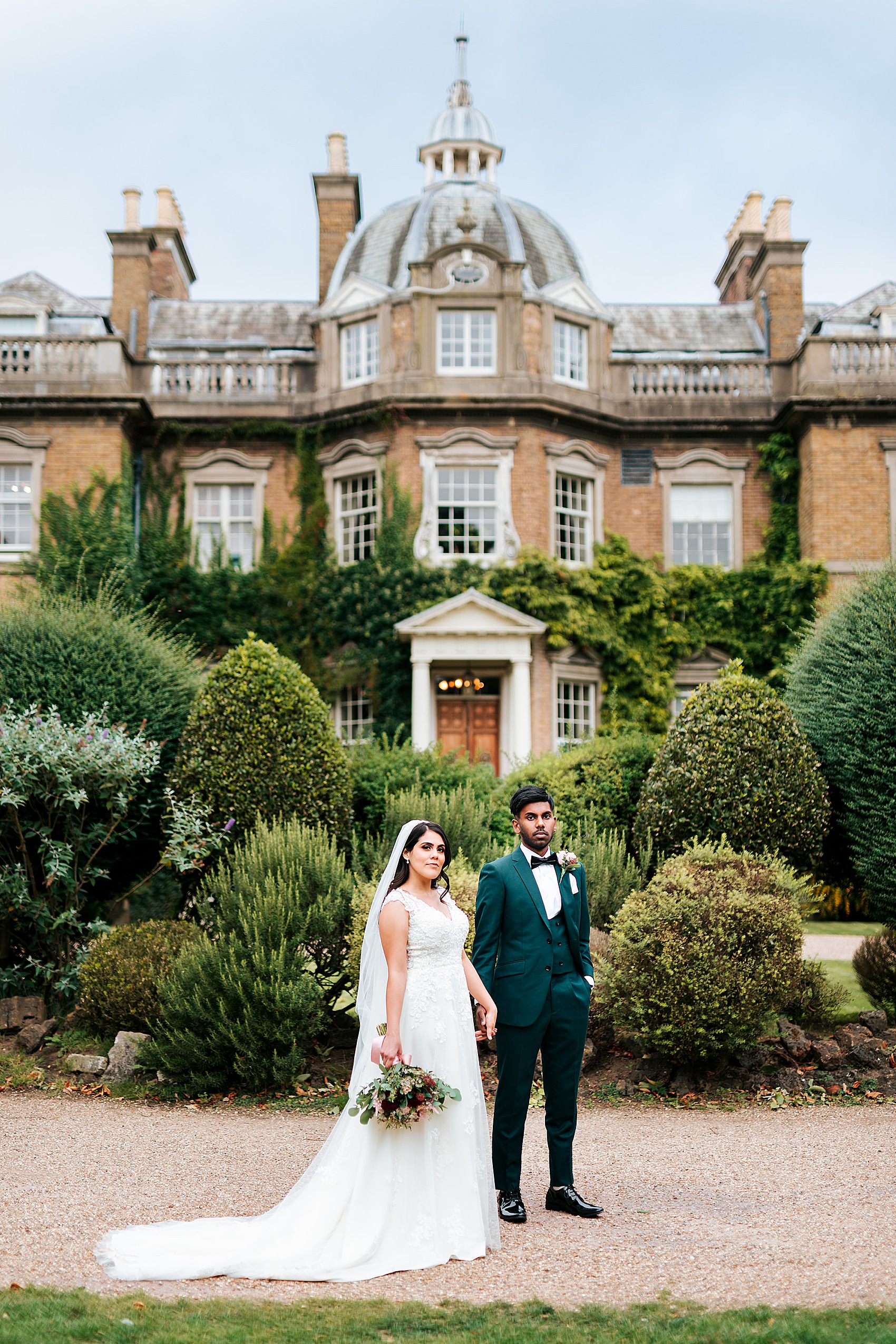 Nina's bridesmaids all looked lovely in their own choice of dress in shades of soft blush pink [sadly no further details about where each dress was from]. Nina wanted them to be comfortable and feel like themselves, and so left their choice up to them.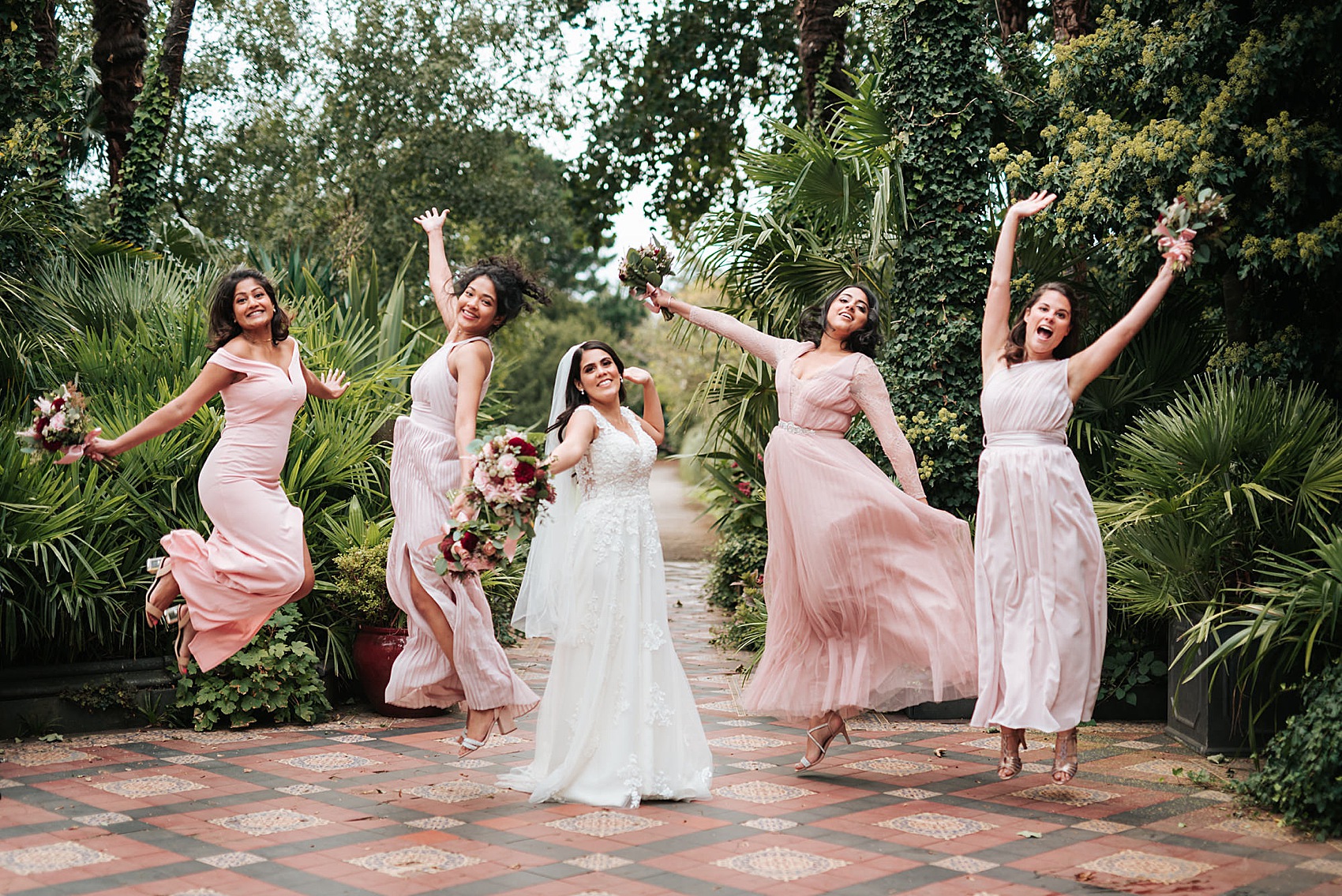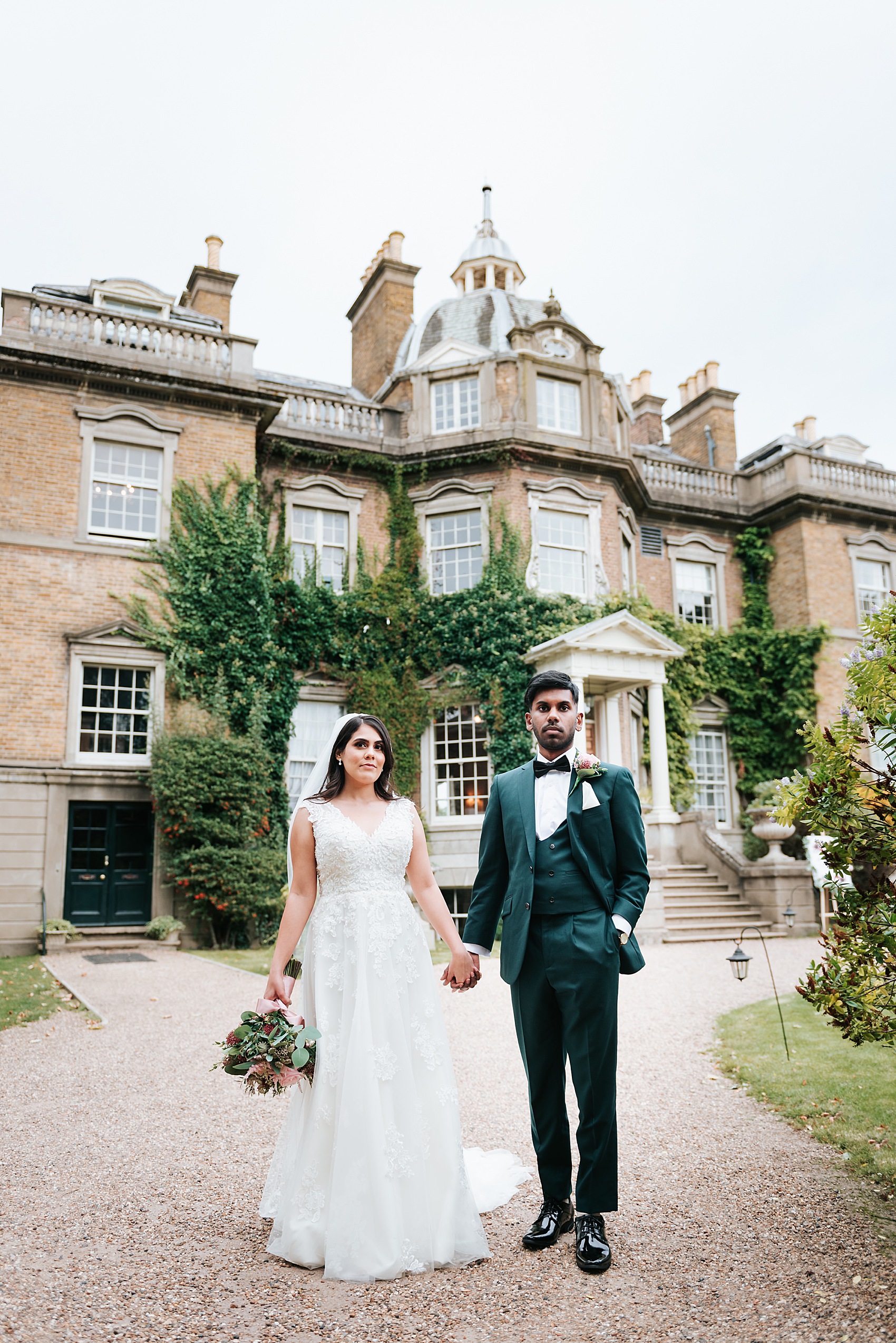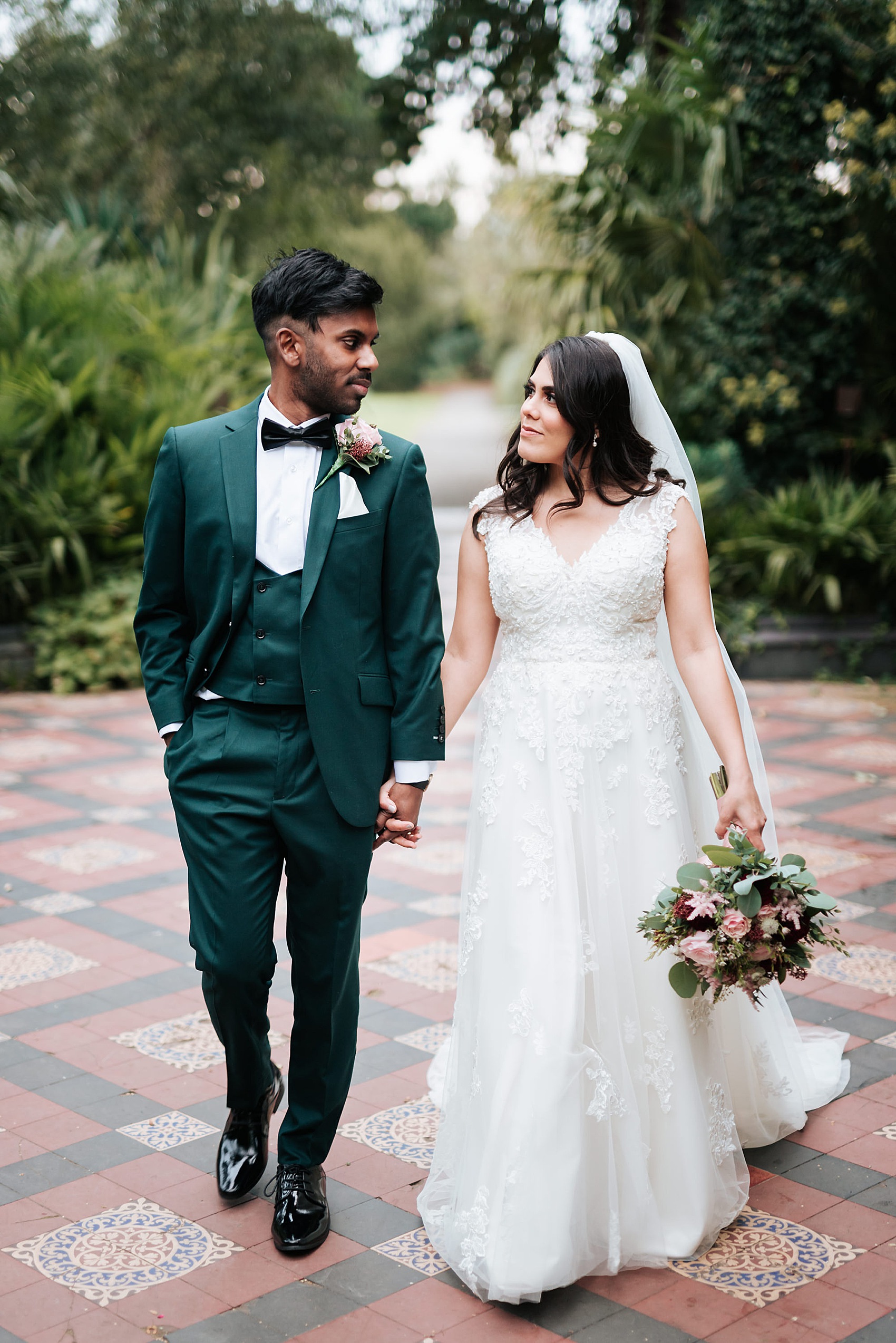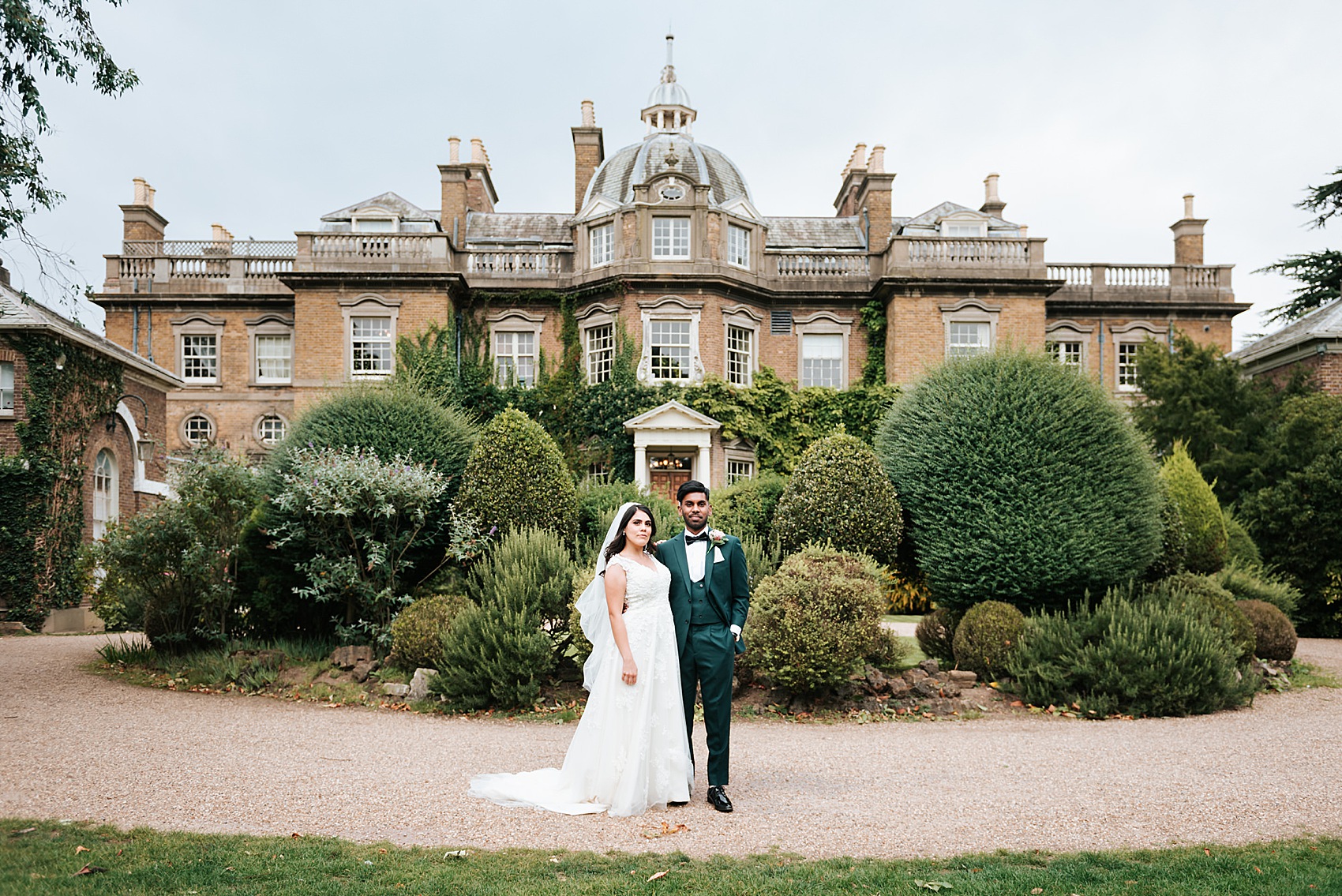 "Our stationery was by Brand Above. Sonam put the final sprinkle on our wedding day, which was important as we were stripping back in so many areas. There is no way we could have made the day look that professional without her magic."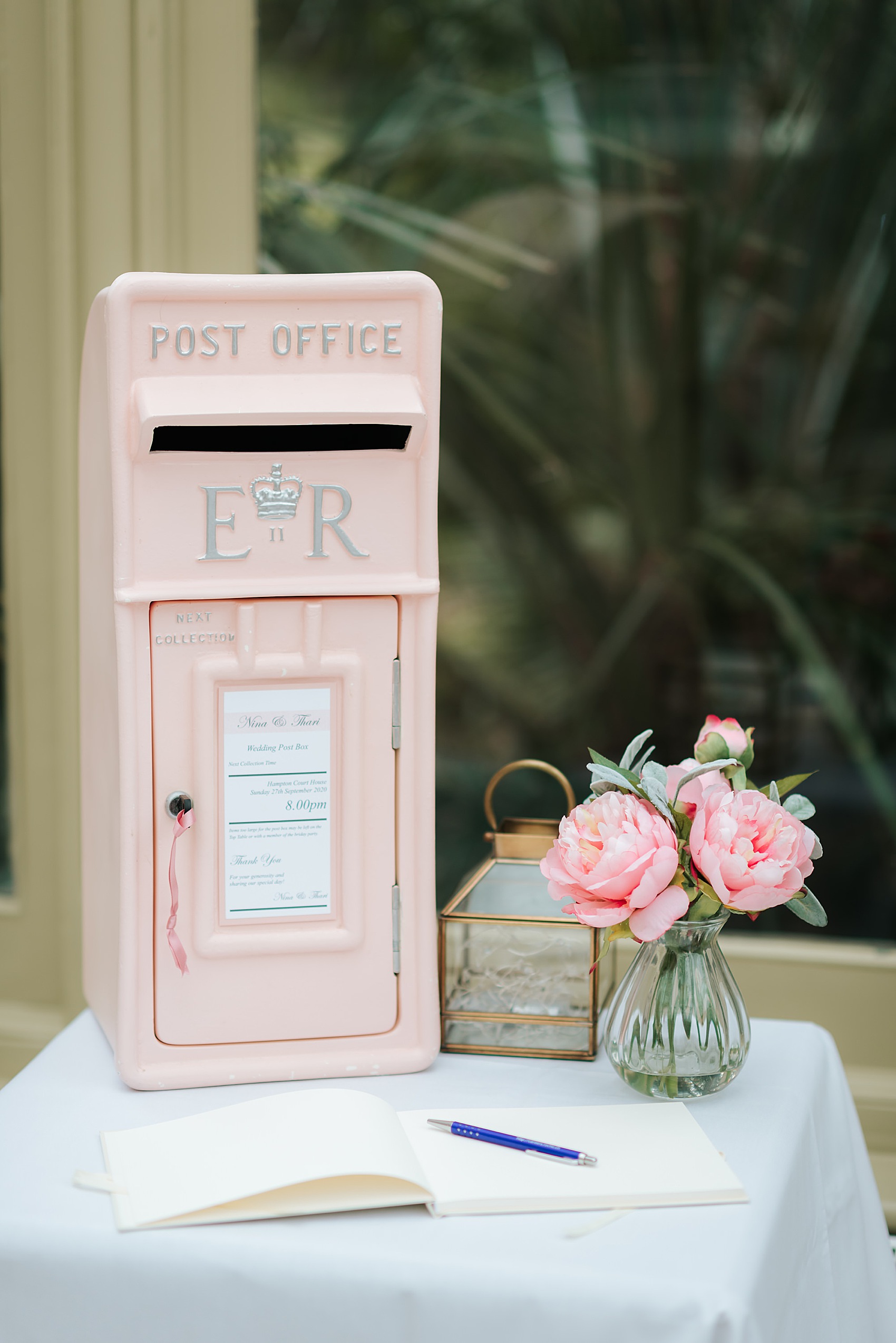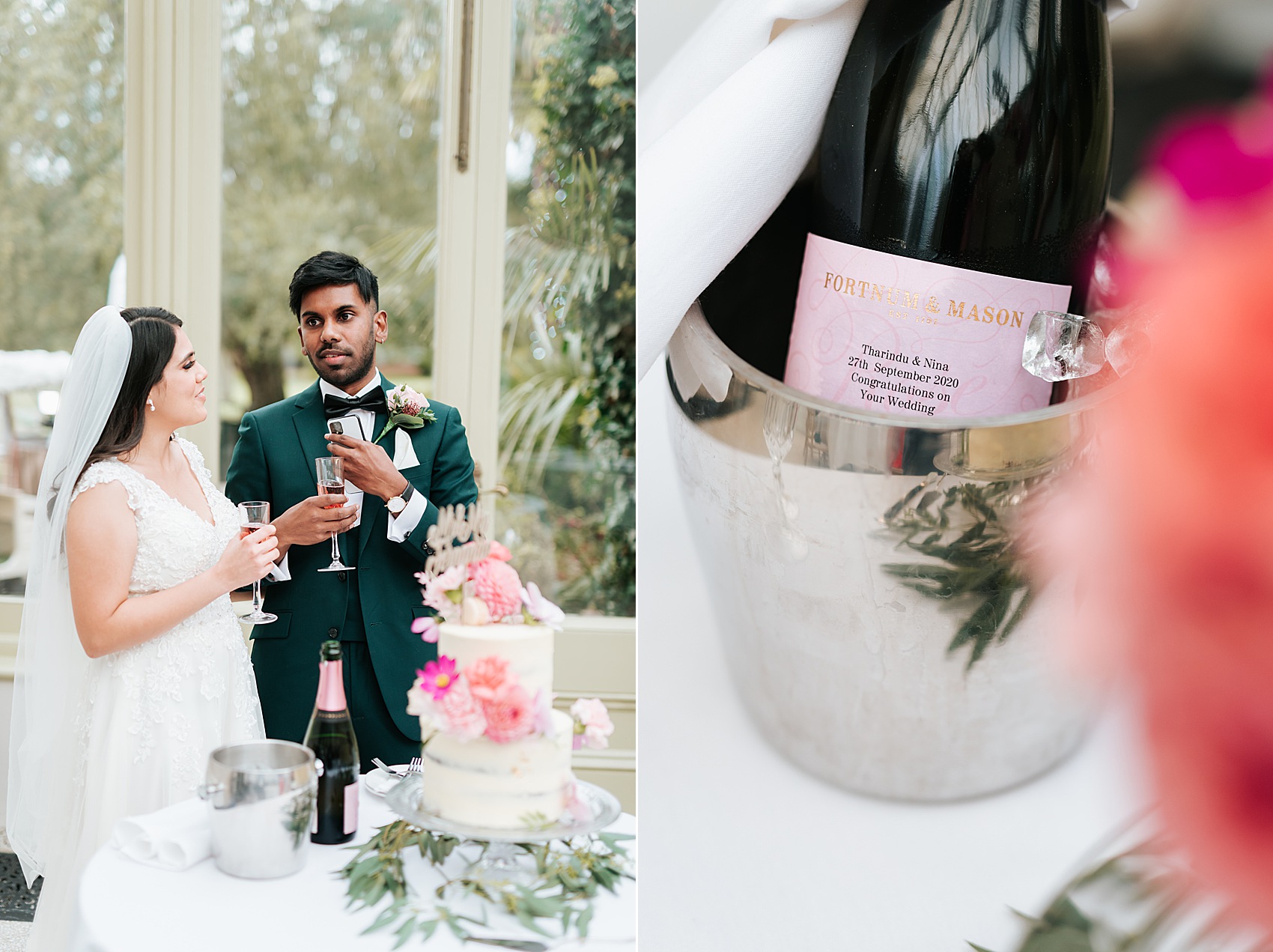 Dining table were kept to a maximum of 6 people per table, and were decorated with lots of candles, greenery and vases of colourful flowers. There was also a pink postbox for wedding cards, and handmade sweet jars favours, too.
"We made them ourselves. We bought small jars from Wilko and filled them with pink Millions. We bought a wax seal stamper with our initials from Etsy and super glued red wax seals onto the top of the jars. We topped it off with a pink ribbon, to match our theme."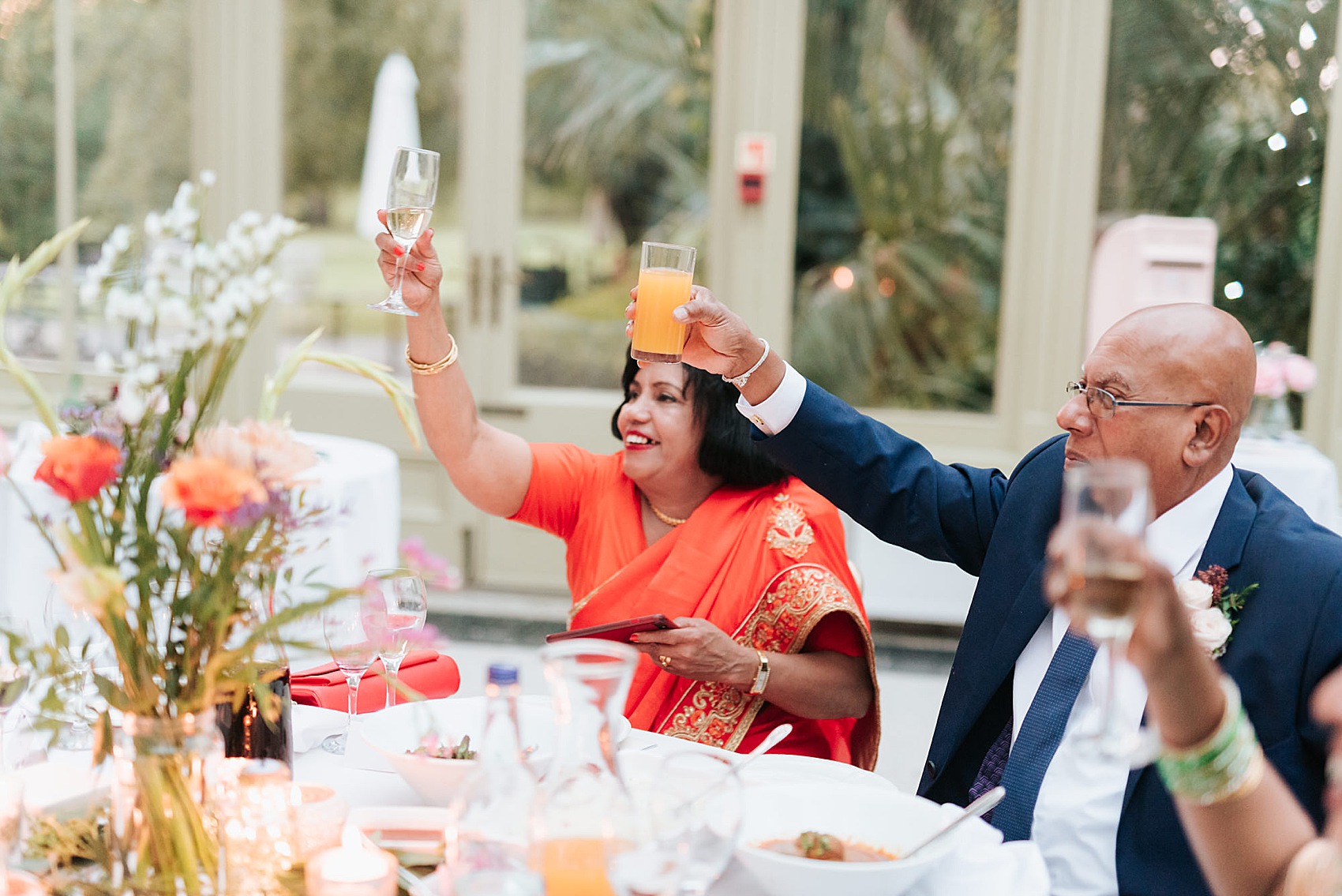 So many incredible, understanding and talented suppliers contributed Nina and Thari's day, and that also included their wonderful caterers, Sapna Caterers.
"Rumana bent over backwards for us. From the food tasting (way beyond restaurant quality, I promise you) to our last minute changes with the date, she was there for us. And the staff on the day honestly felt like part of our family."
"They kept everyone's drinks filled, were never rude, took on special requests for food, set up and cleared up at lightning pace. They were unbelievable – they genuinely made you feel at ease. I could feel their smiles through their masks."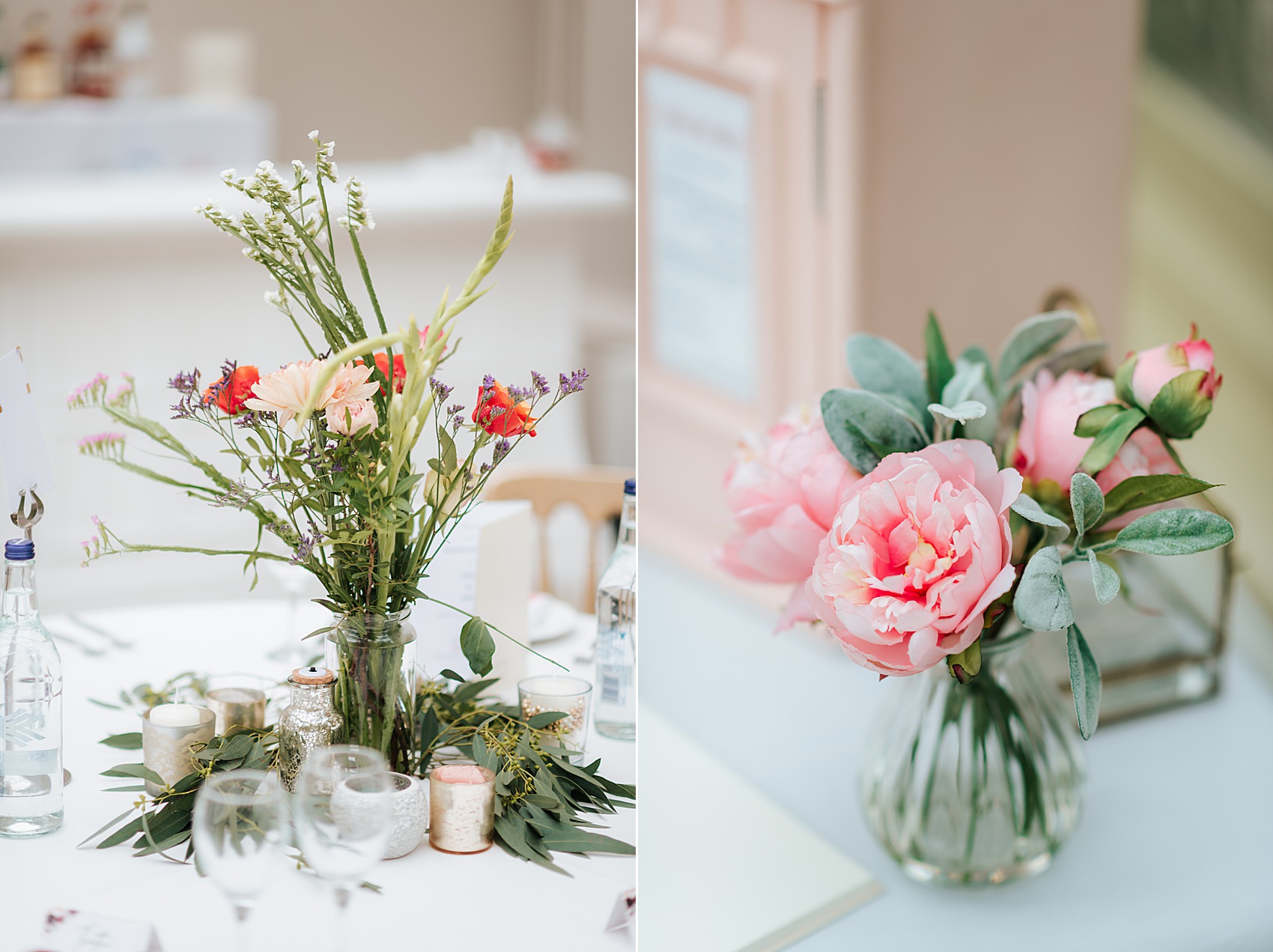 Nina and Thari's incredible two-tier naked, flower adorned cake was baked by Vaani from Sugar Plum Bakes, whom they first met at a wedding fair at Hampton Court House.
"We knew we wanted her after tasting her vegan chocolate cake – I dreamed of that cake for a full year, until I tried it again at our wedding! The cake not only tasted amazing but looked amazing. Vaani is a magician, and she bakes beautiful things you almost feel bad for eating – all that guilt evaporates the second you eat your slice though. Vaani is also an amazing person, super understanding, and keeps regular communication. She'll be over-prepared, she'll have amendments for every situation and that's the type of person you need in your corner."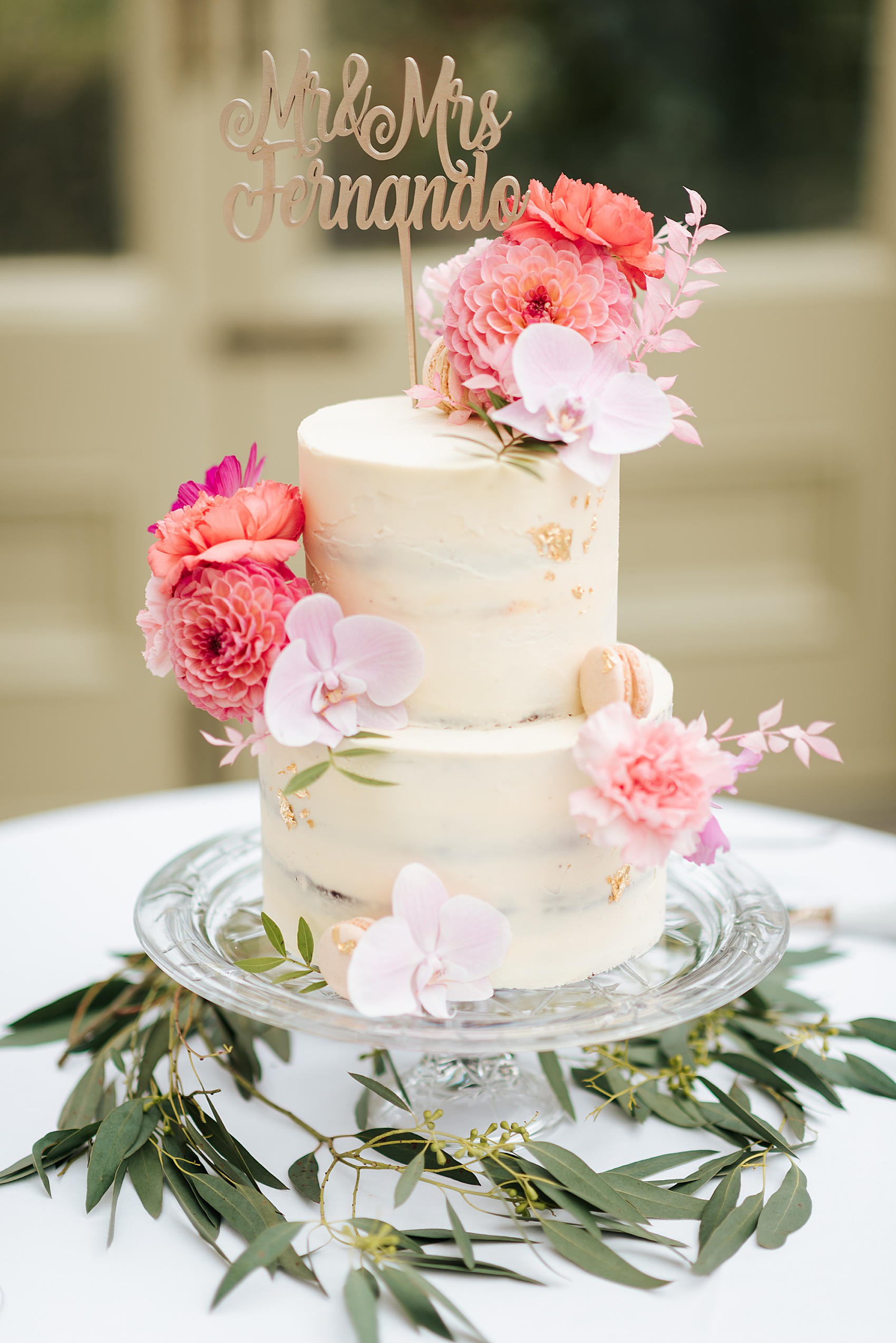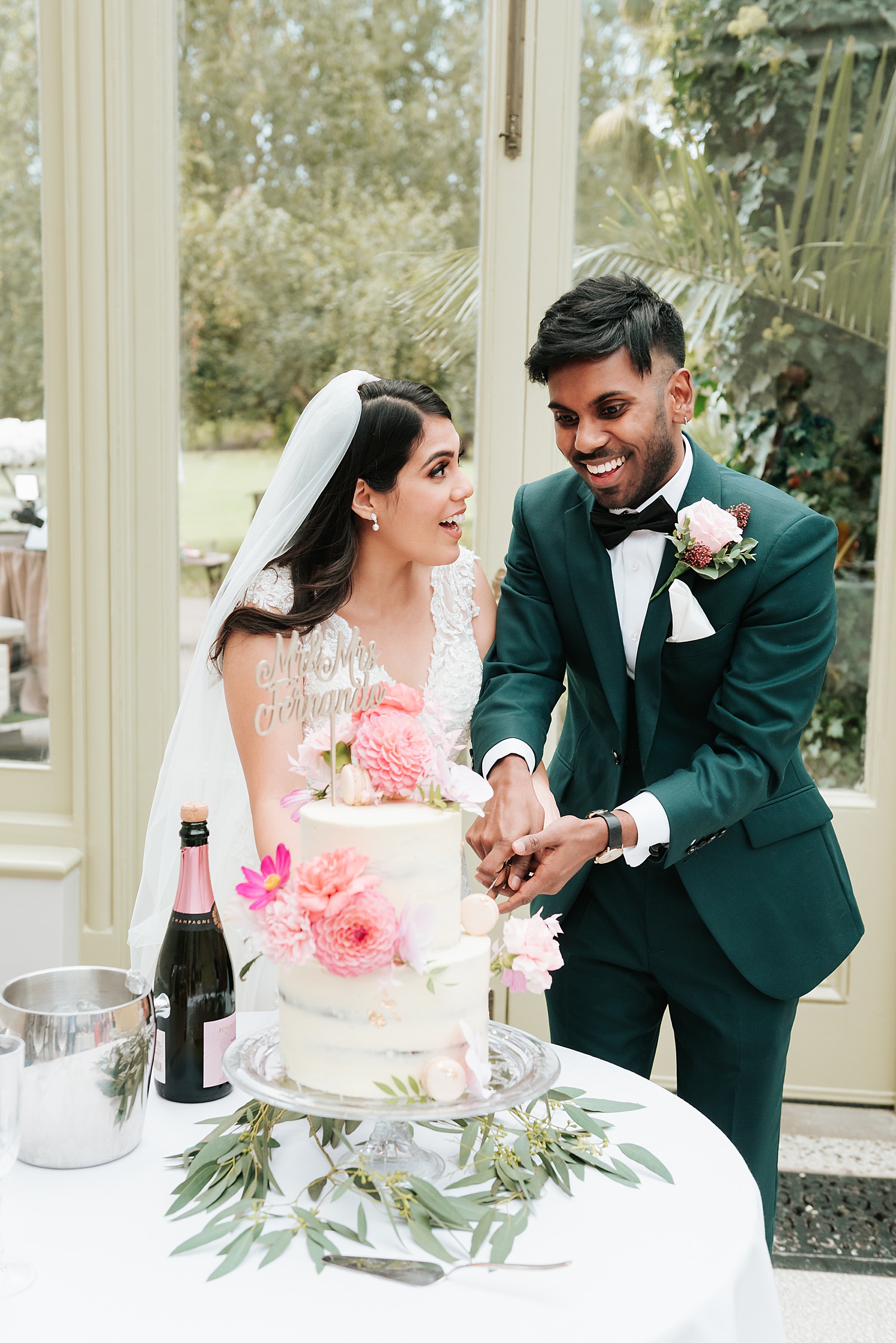 After a delicious dinner, speeches were enjoyed, toasts made, and the wedding cake was cut. Covid regulations meant that evening entertainment was sadly not allowed, but this didn't stop Nina and Thari from enjoying a first dance moment together to I Want to be Your Man by Zapp & Roger.
"Upon our exit, our bridesmaids set up some fairylights and sparklers in the car park so Nina and I could have our first dance under the stars. Car speakers never sounded so good!"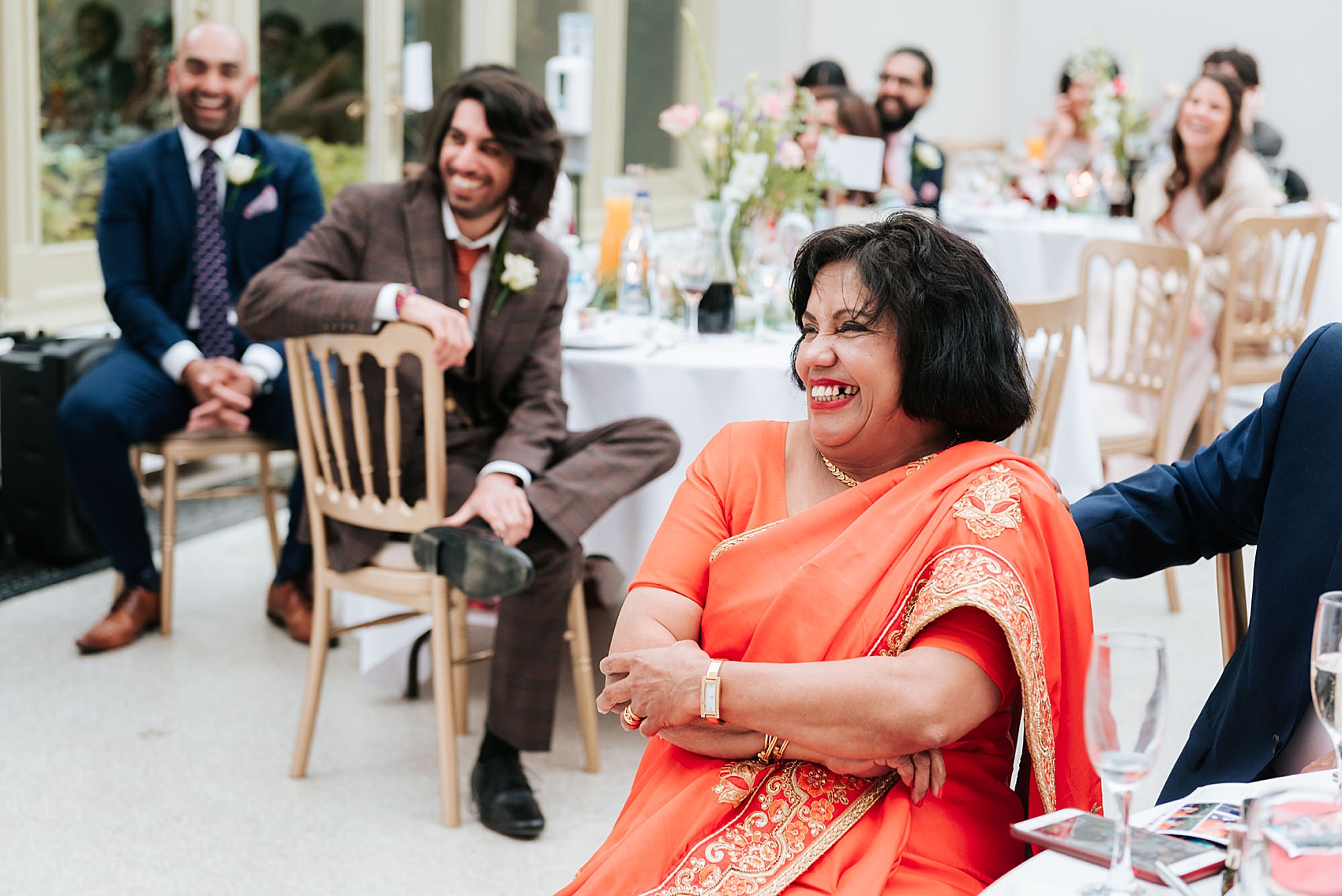 Favourite Moments
"The first look and the first dance – and the first drink. The first time I saw Nina's face on the day was something special. I looked at that face everyday, I was locked down with that face, but seeing it then was something special."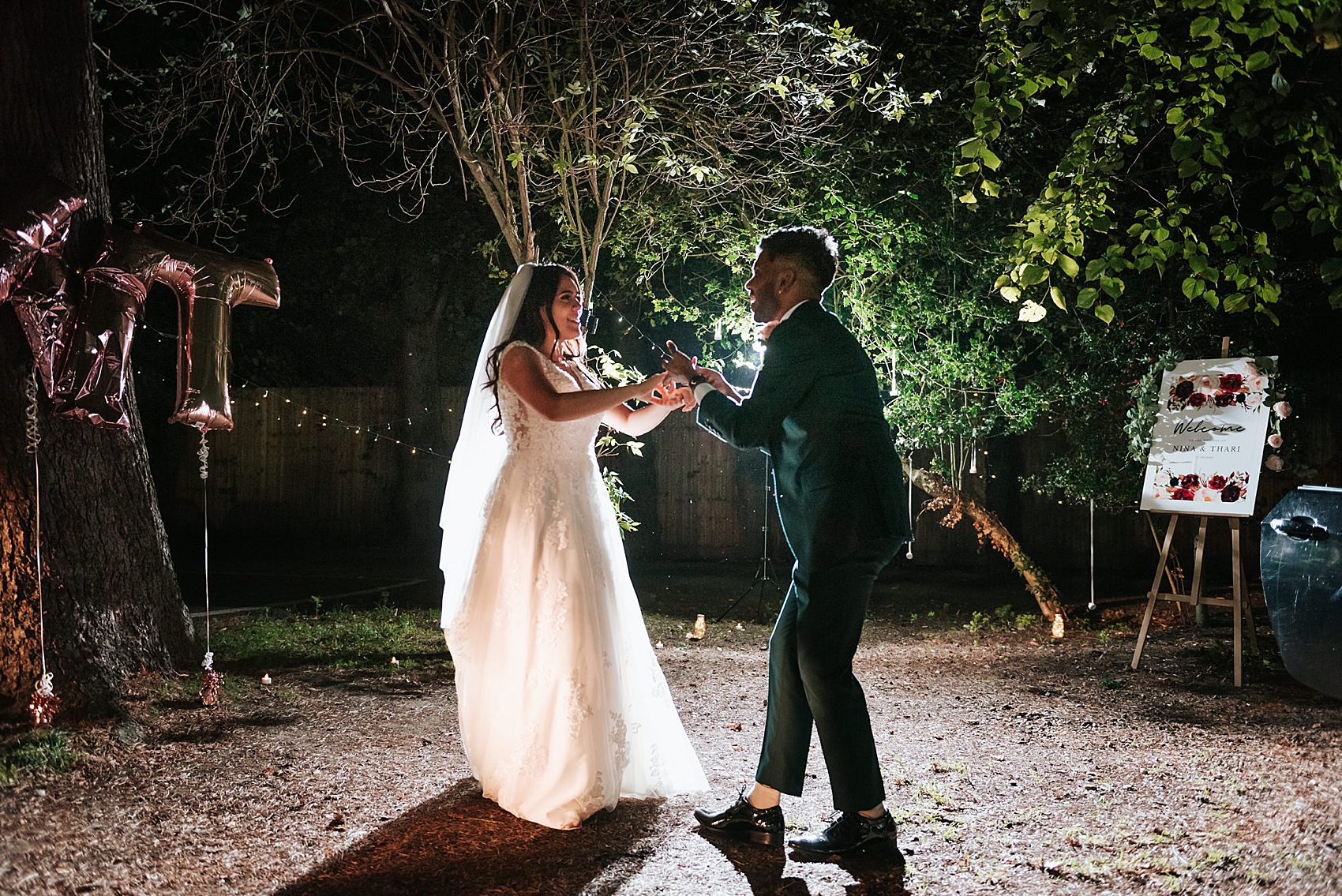 Words of Wedded Wisdom
"Covid can bend you, that doesn't mean it can break you. Tips: If you can bear it, descale. Small weddings can be wonderful, it's not what any of us planned but those who can celebrate with you will find it all the more special, and those who can't will understand. Having the ceremony was the biggest thing for us, we'll have a party when we can."
"Try to talk to suppliers over the phone – people are normally more understanding when not behind keyboards. Of course after the call send an email saying 'Thanks for the reassuring chat, we agreed x, y, z'. I know we've been lucky with our suppliers, so for those who haven't settled on them, I can guarantee you, ours were gems! Real people who you can talk to, build relationships with, understand these are tough times and be flexible and work for you to get the best day possible."
"Do your research at the start. Meet people in person (if allowed – virtually would work too, given the climate). See if these people see you as a number or will work with and for you."
"It true what they say, the day goes in a blur. Get a good photographer to capture the story of the day and everyone there so you can relive it again and again. You'll probably frame at least one wedding picture so make sure it's from someone who can create something you'll want to see every single day."
"Saying all that, at the end of the day – this is a day for you and your partner. The decisions are yours, you don't owe anyone anything except for yourselves. It'll be special because you planned it."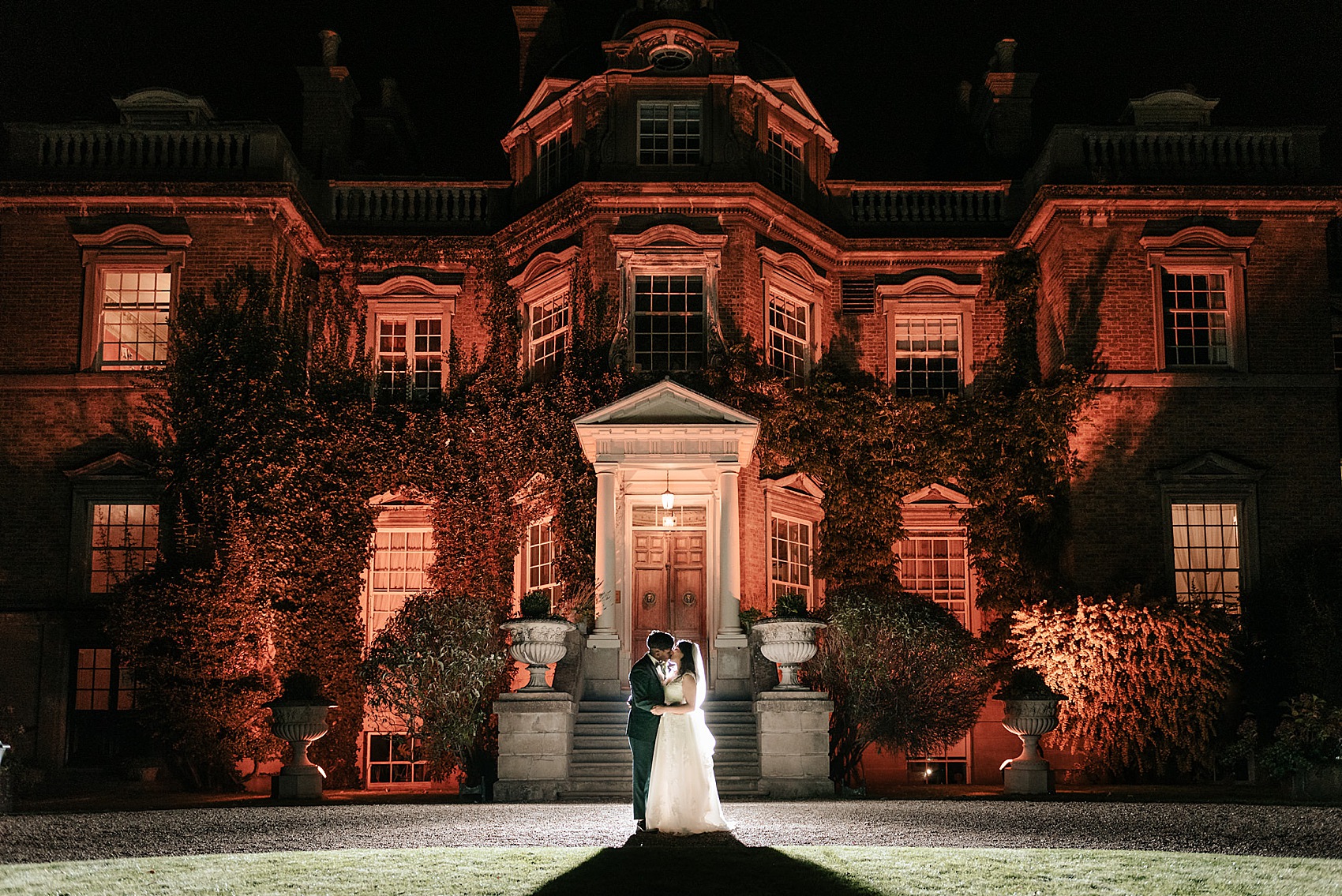 Nina and Thari, all the very best wishes to you, and congratulations. Thank you so much for all of these lovely words throughout this piece, which I know lots of our readers will find helpful and reassuring. Many thanks to the superb Ed Pereira for these gorgeous images, too.
With love,
Laura