Good morning loves, how are you? I am so happy to welcome you to Love My Dress – if this is your first time visiting after becoming engaged over the festive period, then please make yourselves very much at home!
We have been sharing wedding stories , bridal fashion, inspirational ideas and supporting brides through exploring all those taboo subjects that no one else talks about for 11 years now. We're incredibly proud of the space we have created both here on the wedding blog, over on Instagram and in our closed Facebook group for brides planning their weddings (a safe space and vital lifeline for anyone trying to manage the impact of the coronavirus pandemic on their wedding day).
Jonny MP Photography

+ Follow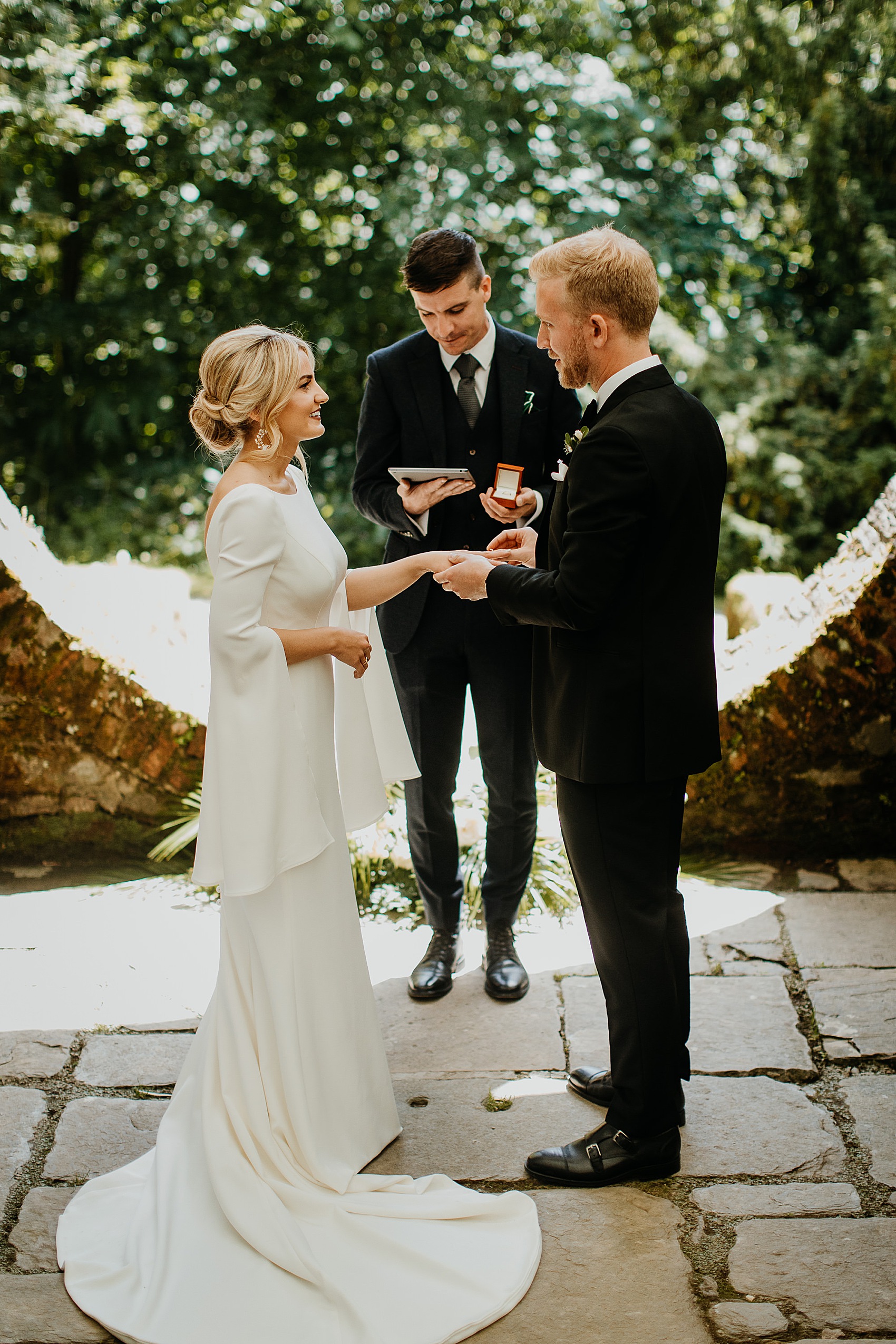 Our first wedding of the week is the beautiful celebration of Wedding Photographer Emma, who married her love Simon on Friday 28th June 2019 at Drenagh Country Estate in Limavady, Northern Ireland."Simon bought me Santal 33 Le Labo on the morning of the wedding day. He made it extra special by getting our wedding date printed on the front of the label by Le Labo. Now any time I smell it I think of our wedding day; a sentiment I will treasure for years to come."
Emma chose to wear a pair of white block heel slingbacks from ASOS.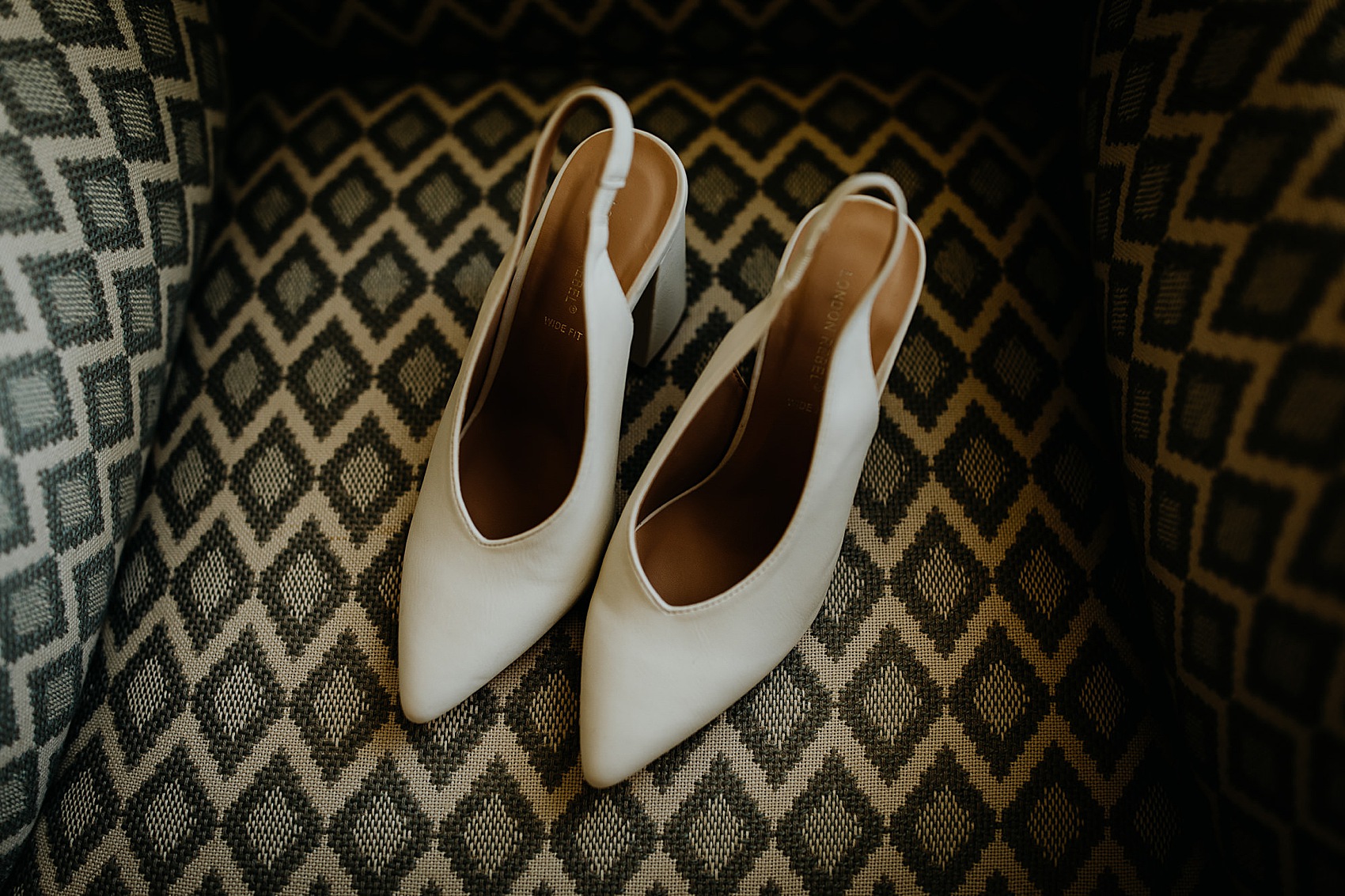 "Make-up was by the amazingly talented Elanna McGowan aka Elle Pearls. My hair was styled by the gorgeous Danielle McAlonan."
"I bought my dress direct from Sassi Holford's store in London. They were incredible and I'd highly recommend their expertise, friendliness and professionalism. Sassi uses extremely high quality material for her dresses and her craftsmanship is next to none."
"Simon wanted something modern and timeless. Reiss created a tailored tux for him, it was the perfect mix of contemporary and classic. I think modern class is the word that we both wanted to emulate in our wedding day wardrobe."
"We both wanted to wear something that we wouldn't look back in 30 years time and cringe at, but would be even more beautiful and elegant. We wanted a timeless look."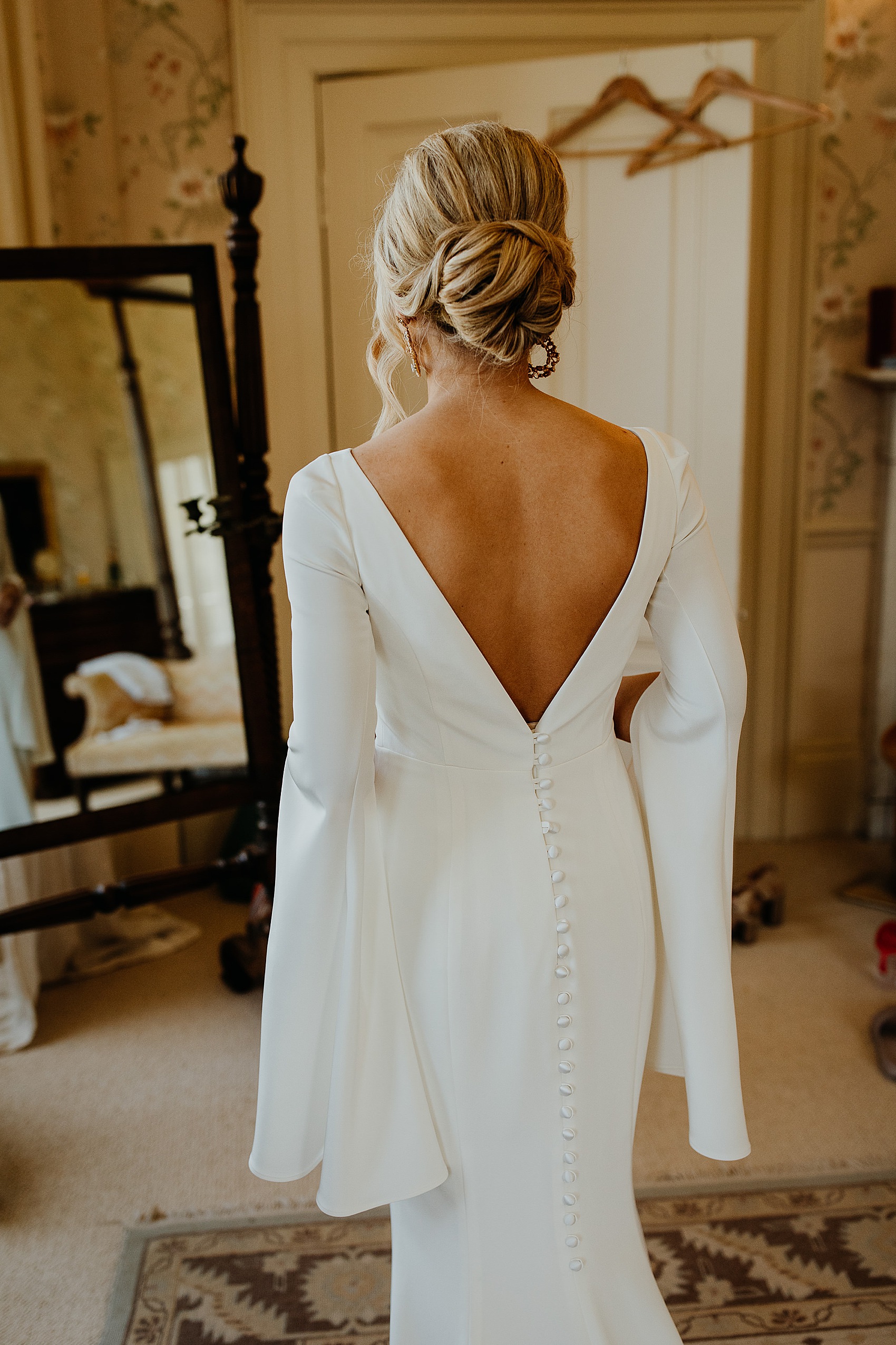 "It took me a long time to find the dress that I knew was the one. High quality material, beautiful silhouette but with a bit of an edge (like in my sleeves.)"
"Sassi's alterations were incredible and made my dress fit like a glove, something that is hard to do with a silk crepe material.
"A controversial opinion I'm sure, but I had zero desire to get a veil, it's just not very me. From a practical point of view coming from a wedding photographer's perspective, I've seen veils cause more nuisance than they are worth on the wedding day e.g., blowing in the wind, getting stood on, covering up beautiful dress detail, pulling out hair, getting caught in car doors…!"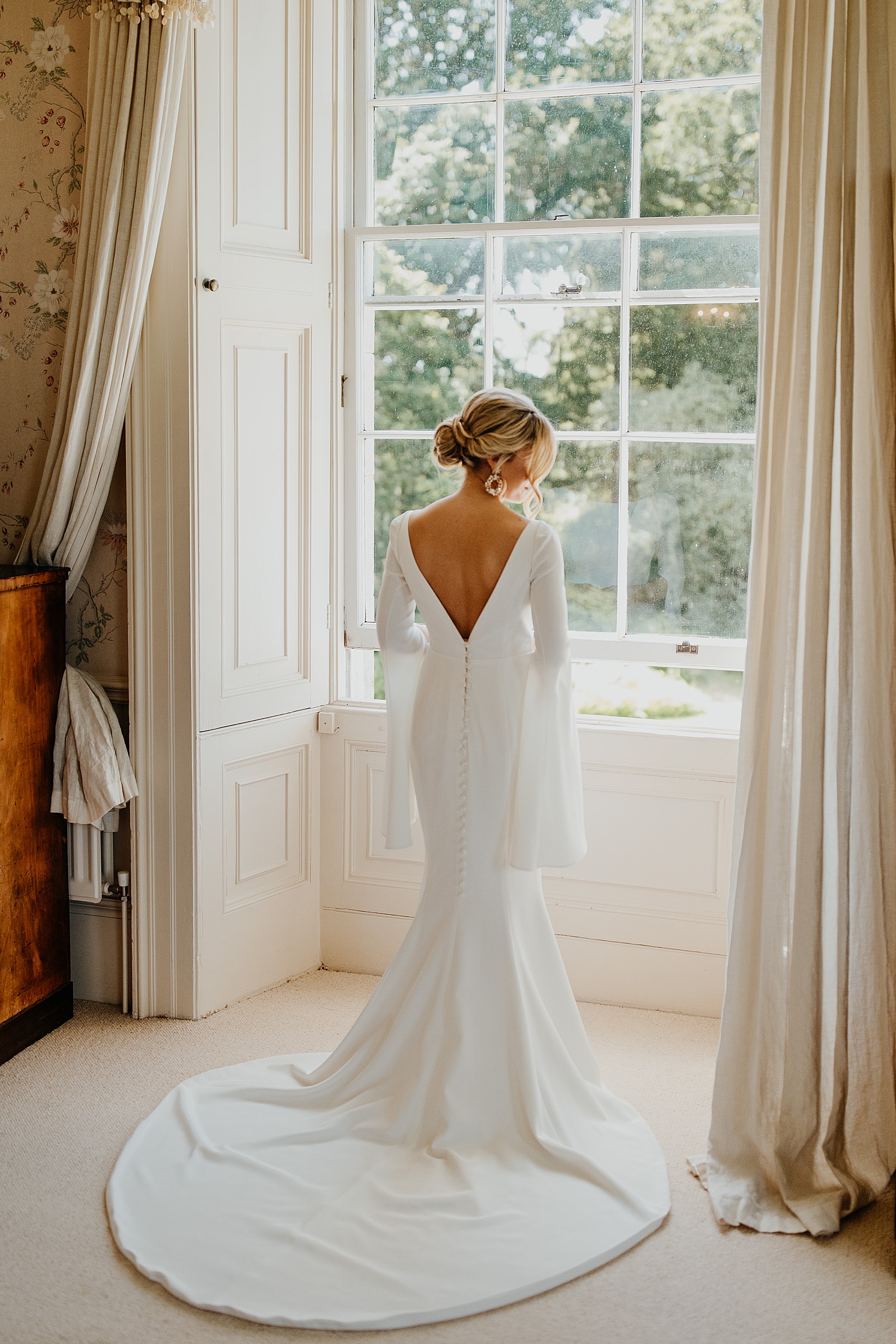 "Because my dress was so simple, I knew I could add personality through statement earrings and dark lips. After many months searching, I found a gorgeous pair of statement earrings from J Crew."
"What made it even better is that they had grey diamonds in them, the same stone used in my engagement ring. It tied in perfectly."
"Best Buds from Belfast did all of the flower bouquets, buttonholes and beautiful arrangements on the staircase and in the Moon Garden."
"I've been a fan of Caitlin and the team's work for years and was lucky to have them take on my wedding as they only do a few a year."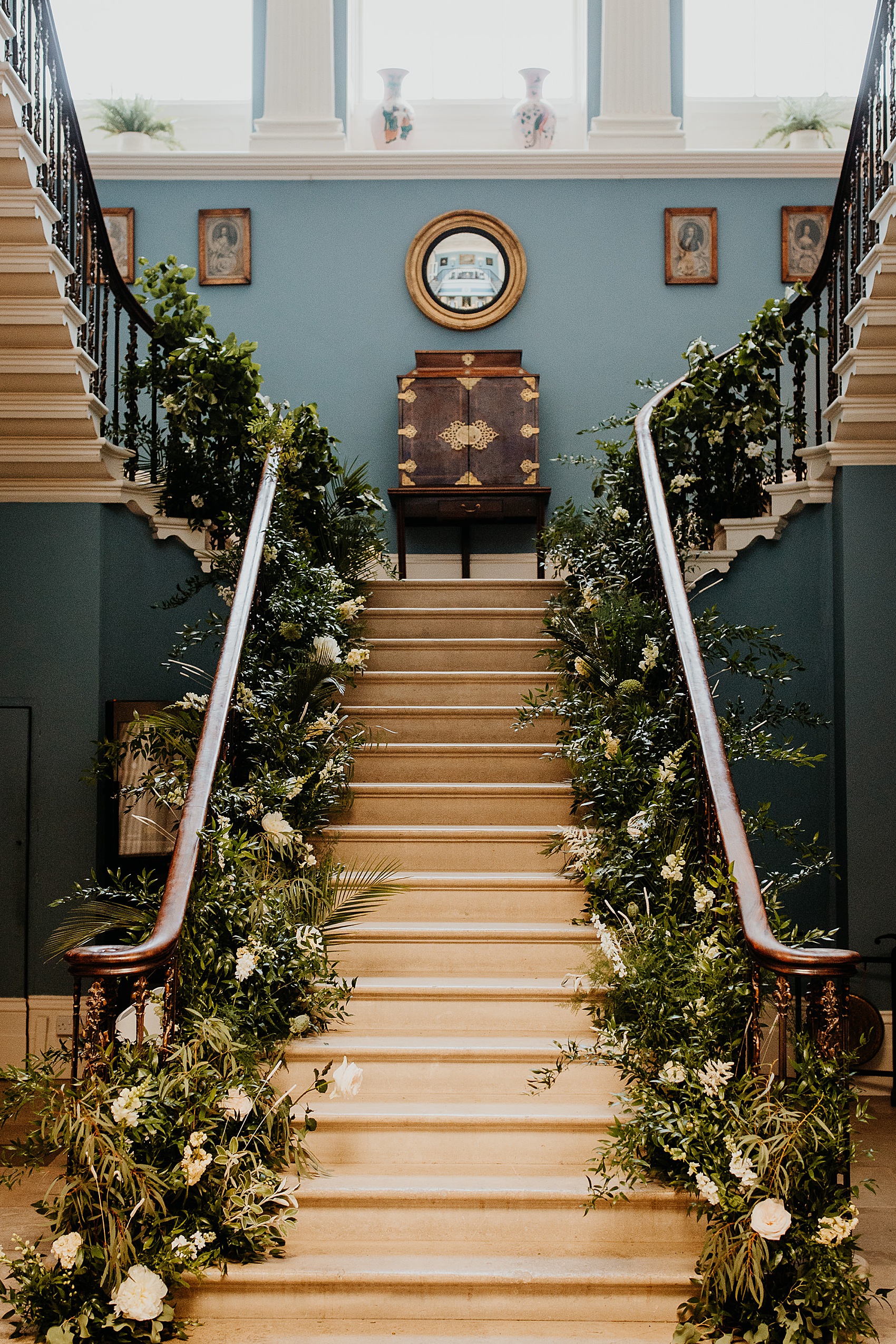 "Caitlin nailed it (as expected!) And was a dream to work with. She really got that I wanted a modern, classic, stripped back look with simple whites and greens."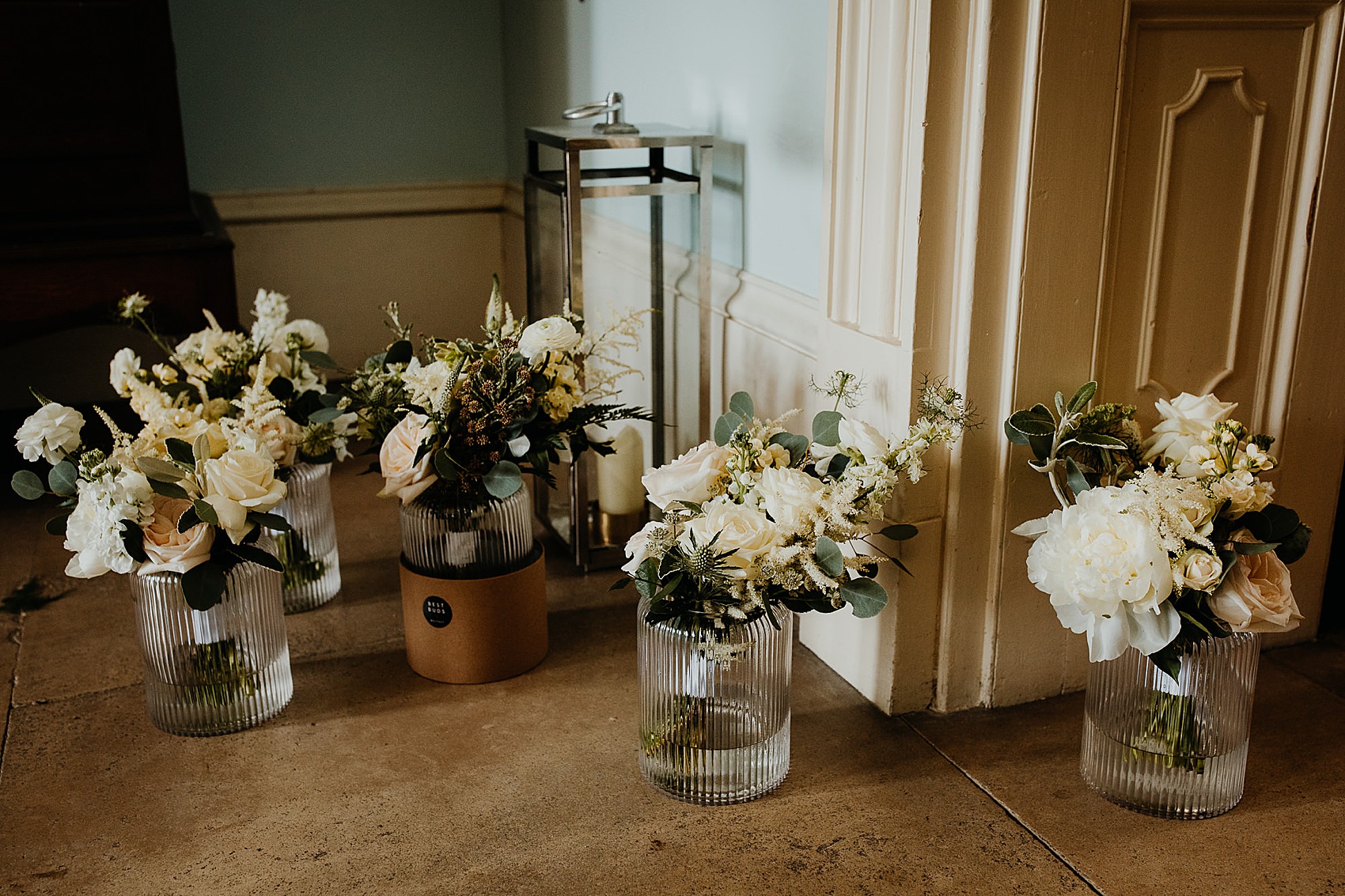 "Being a wedding photographer myself for over 8 years, I have been to hundreds of weddings. I've witnessed all of the wonderful emotions that come with having a wedding day."
"For us, it's wasn't about a certain style or a theme. It was about keeping things simple and focusing on the bigger picture."
"At the end of the day, a wedding day is just one day. Simon and I understood that it would be one of the best days of our lives, but we were just as excited about all of the other days to come in our married life."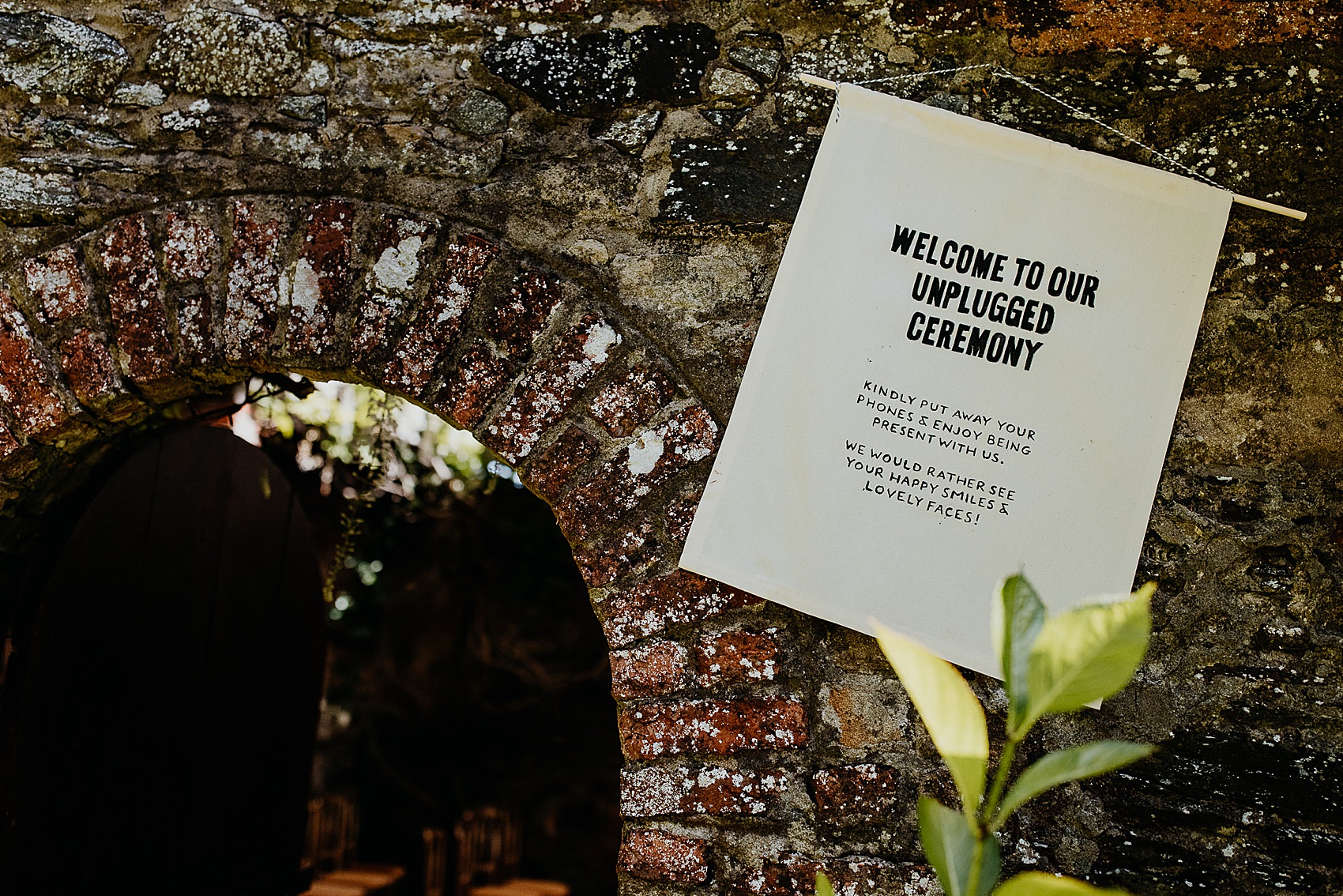 "Letting go of expectations of style was incredibly freeing and in turn, I feel, you create an inclusive and open atmosphere on your wedding day, which was more important to us than how everything looked."
"We also painted a few canvas banners for the Moon Garden, one of them says 'Love Never Fails' – something we hold on to as we grow in our married lives."
"My bridesmaids dresses were Dessy dresses from Hilary B Bridal in Colchester. I can't speak more highly of Hilary and Claire. They are the loveliest people and made the whole experience enjoyable and easy."
"My Dad walked me down the aisle and it was probably the most special moment of my whole life. My talented friend Jamie Neish sung on guitar our whole ceremony music. He was incredible."
"We walked down the aisle to a song by a Northern Irish artist, Foy Vance, which was sung by Jamie. The song was called Guiding Light and has always been a favourite of ours."
"There is a line in it that says 'When I need to get home, you're my guiding light',  and we just thought this was a beautiful sentiment."
"The sun was breaking through the trees we walked underneath, the birds were singing, and I could see all of our guests turning towards us with my wonderful Dad by my side. I will never forget that moment."
"The legend Andrew Masters married us and the ceremony was our favourite part of the day. We can't thank Andrew enough for leading so beautifully."
"As followers of Jesus, Simon and I were passionate that we had a ceremony that was inclusive, loving, welcoming and reflected the love that Jesus has for everyone."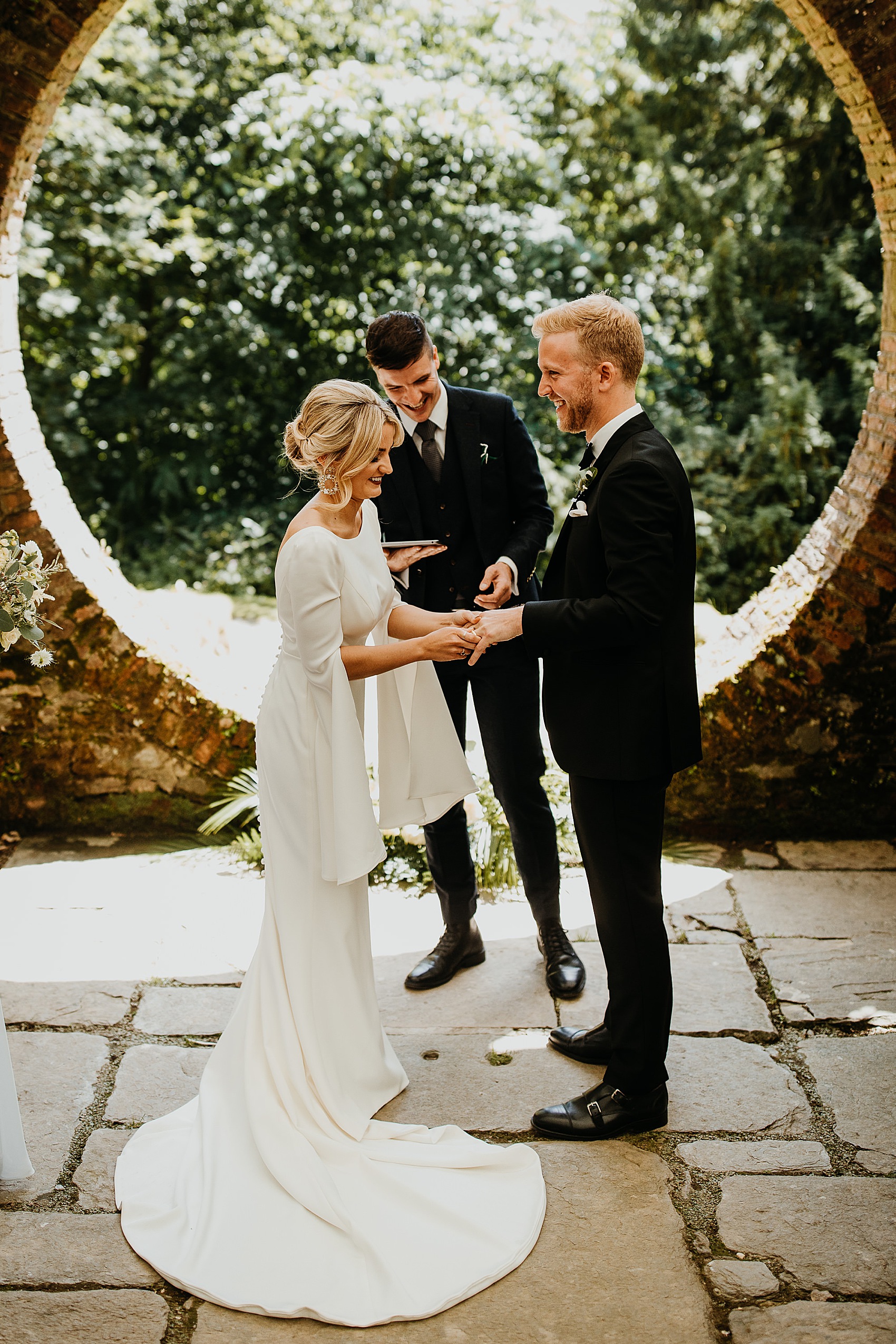 "Andrew captured this in a truly incredible way and we are so grateful for the way he joined us together. We didn't want a stuffy, one-size-fits-all service that gave others a negative view of God."
"Two of our best friends did readings for us. Daryl read from the bible, reading 1 John 4:7-12, a passage about loving one another."
"Vics read a poem by a Northern Irish poet called Seamus Heaney. The poem is called Scaffolding. It's not a traditional wedding poem by any means but there is something so maddeningly simple yet deeply emotional about it."
"As cheesy as it sounds, within a few hours of meeting each other for the first time, we both knew that this was the real deal."
"A swift 16 months later, one balmy evening in Crete, Simon bent the knee and we were engaged. Fast forward 12 months and we said 'I do!'"
"My engagement ring is one of my favourite things in the world (I know I'm biased!) I've never been a fan of the traditional white diamond, it's not something I would ever go for."
Simon chose an incredible square grey diamond on rose gold band from Tomfoolery in Muswell Hill, London."
"The very talented Mairi in Northern Ireland, created me a bespoke rose gold band to hug around the square ring. Simon sourced his white gold wedding band from Hatton Garden in London."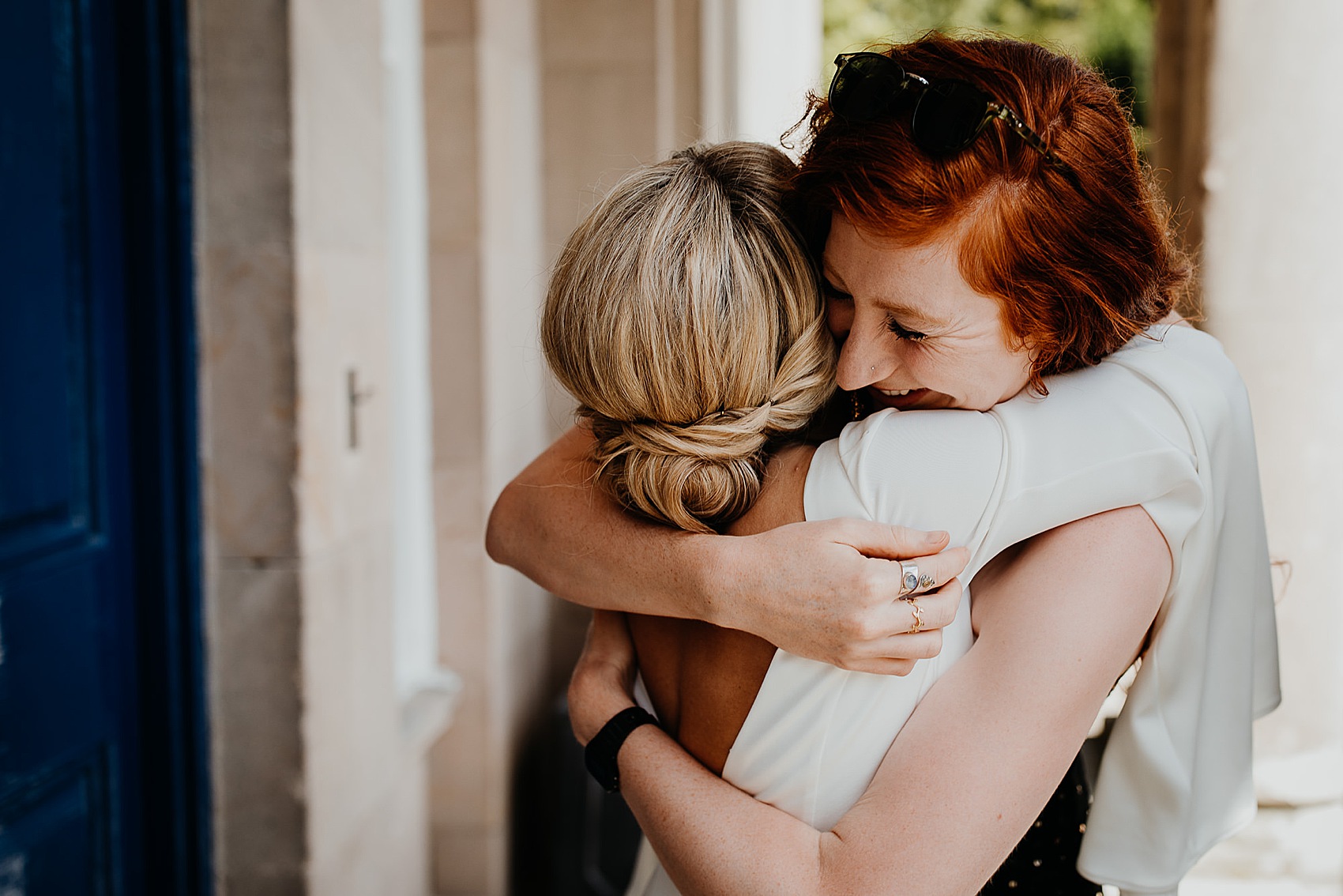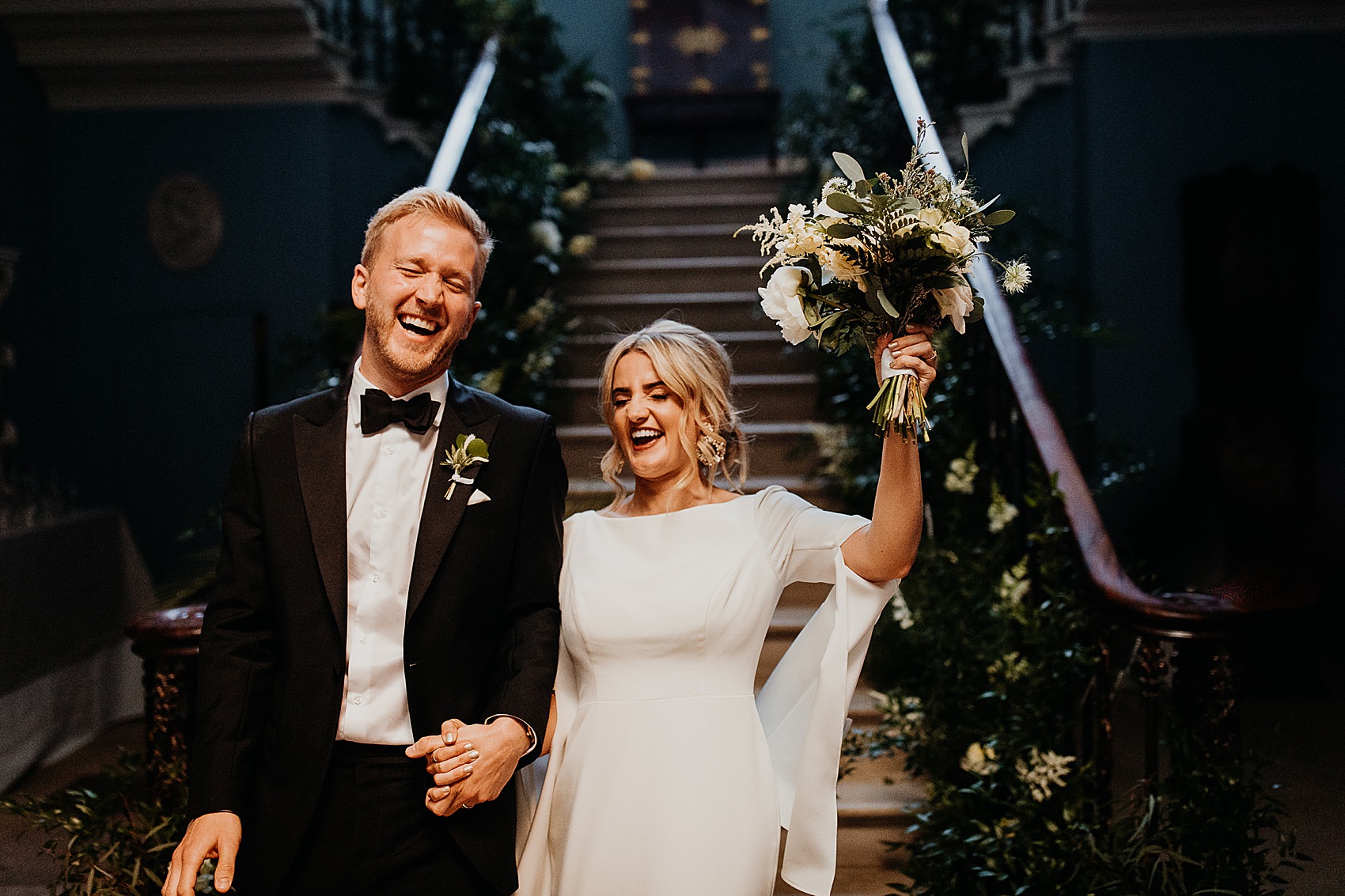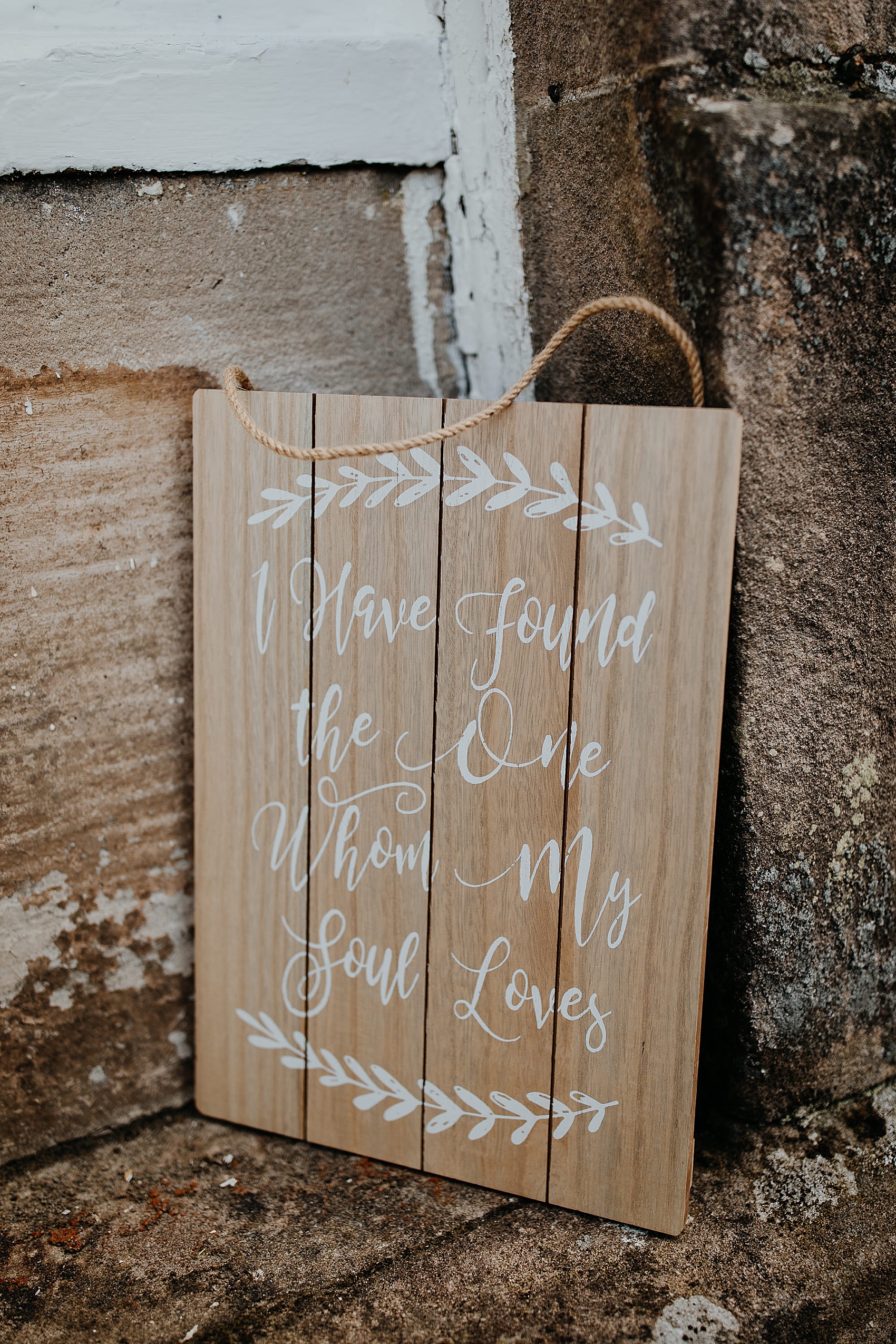 "I am from Northern Ireland and the North Coast is somewhere extremely special and meaningful to my family and I."
"The location was a no-brainer for us, we wanted our friends and family from England to experience the beauty that the North Coast of Northern Ireland has to offer."
"It's not a conventional place to visit, so this gave us a good excuse for people to come and enjoy the weekend here."
"Choosing a location that was neutral and welcoming was also very important to us, and the Moon Garden was the most beautiful, open setting."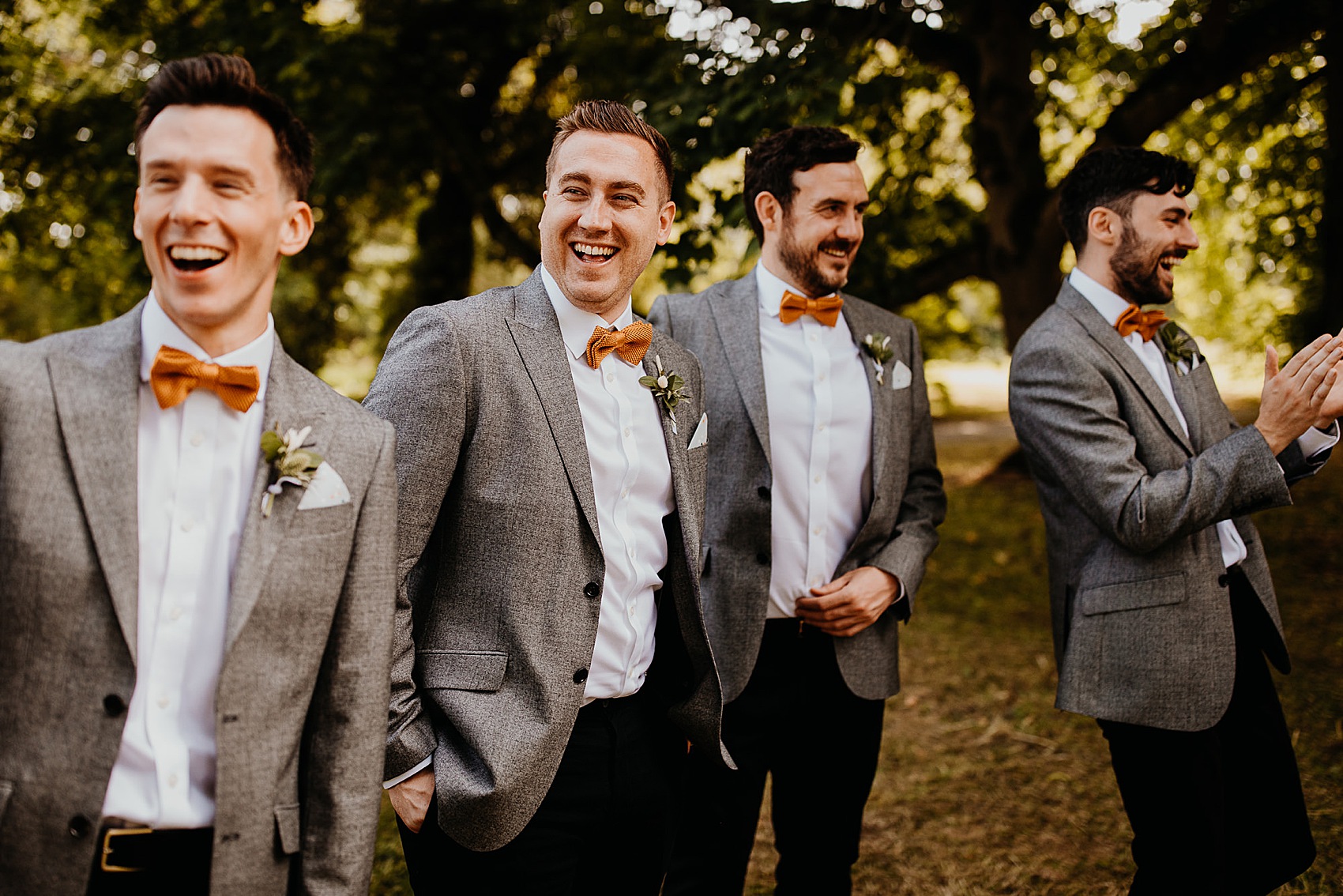 "Obviously choosing a wedding photographer was one of the things we were most passionate about, what with it being my career (Emma.) It wasn't a difficult decision, I've been in the industry long enough to know what kind of photographer draws me in."
"As soon as I saw Jonny's photographs a little spark grew inside of me. His ability to capture the true emotion in a beautiful, considered way was exactly what I go for."
"His tones, knowledge of light (he loves a good sunset!) was really up our street. I also loved that Jonny doesn't just nail the portraits or the 'highlight' photos, he nails the whole day, those moments that often aren't shown on social media, he captures them beautifully."
"And that was really important to me to have the simple moments, like family shots or candids, captured well. On top of all that, Jonny is a cracker guy, so friendly and open, we are now good friends and chat regularly."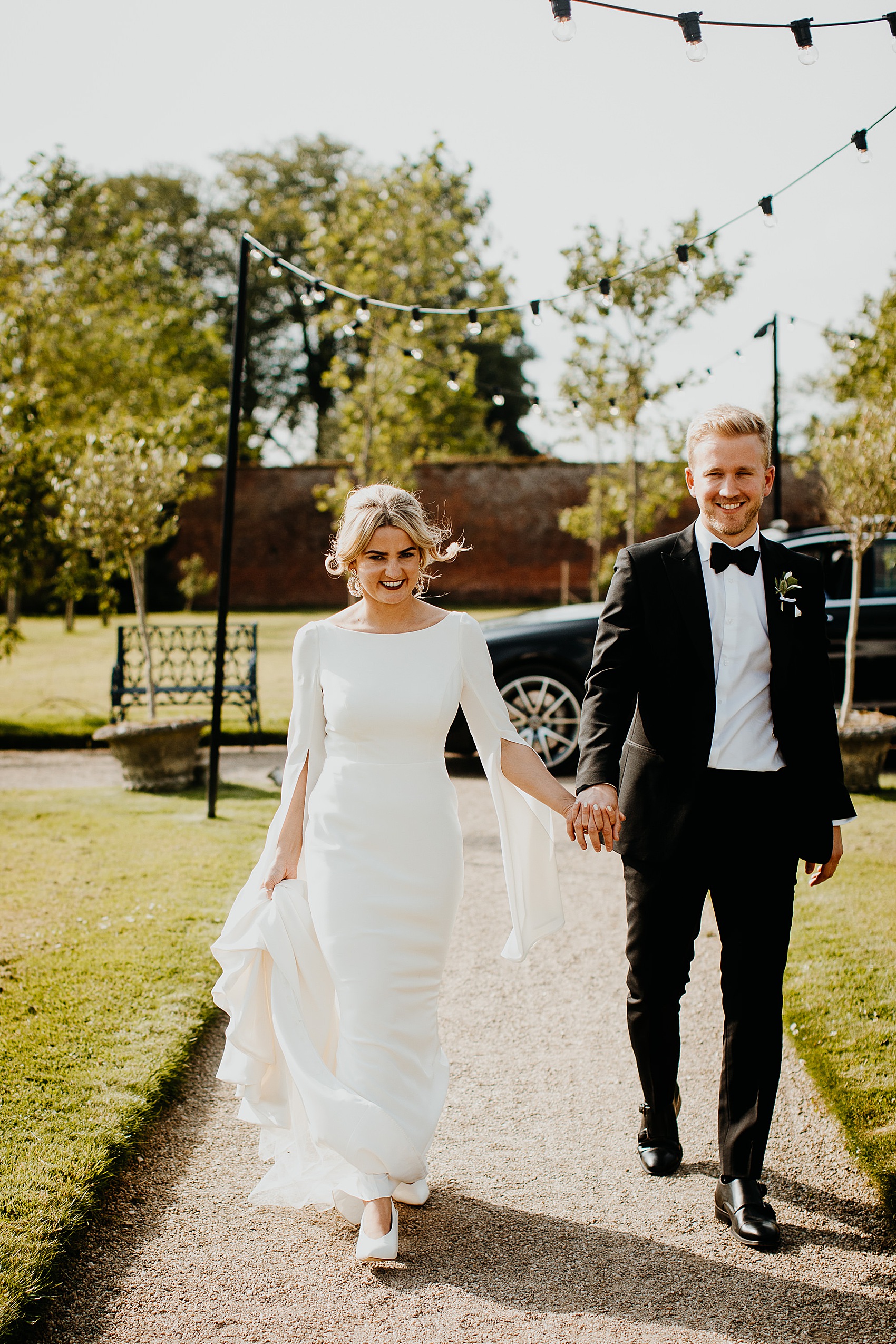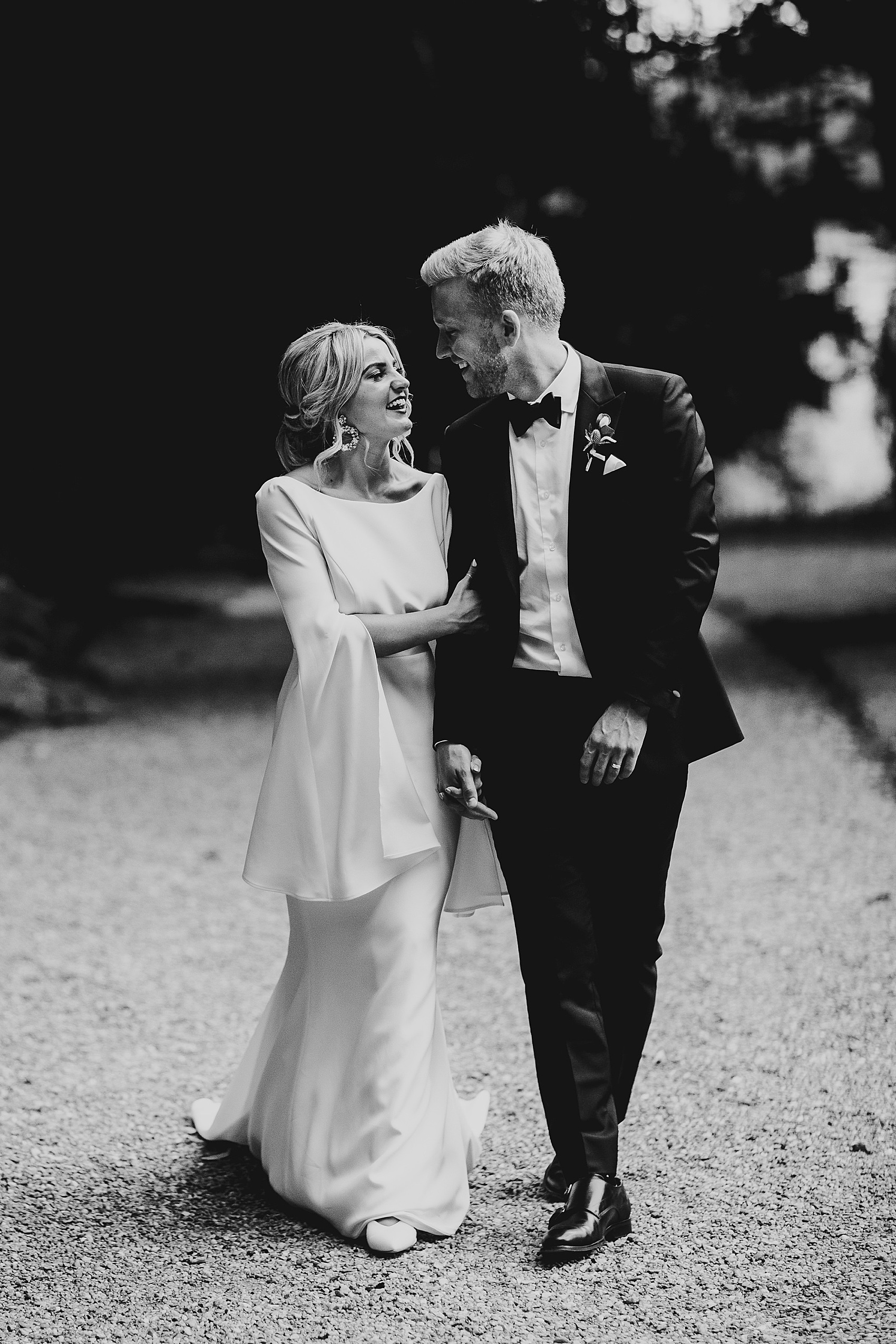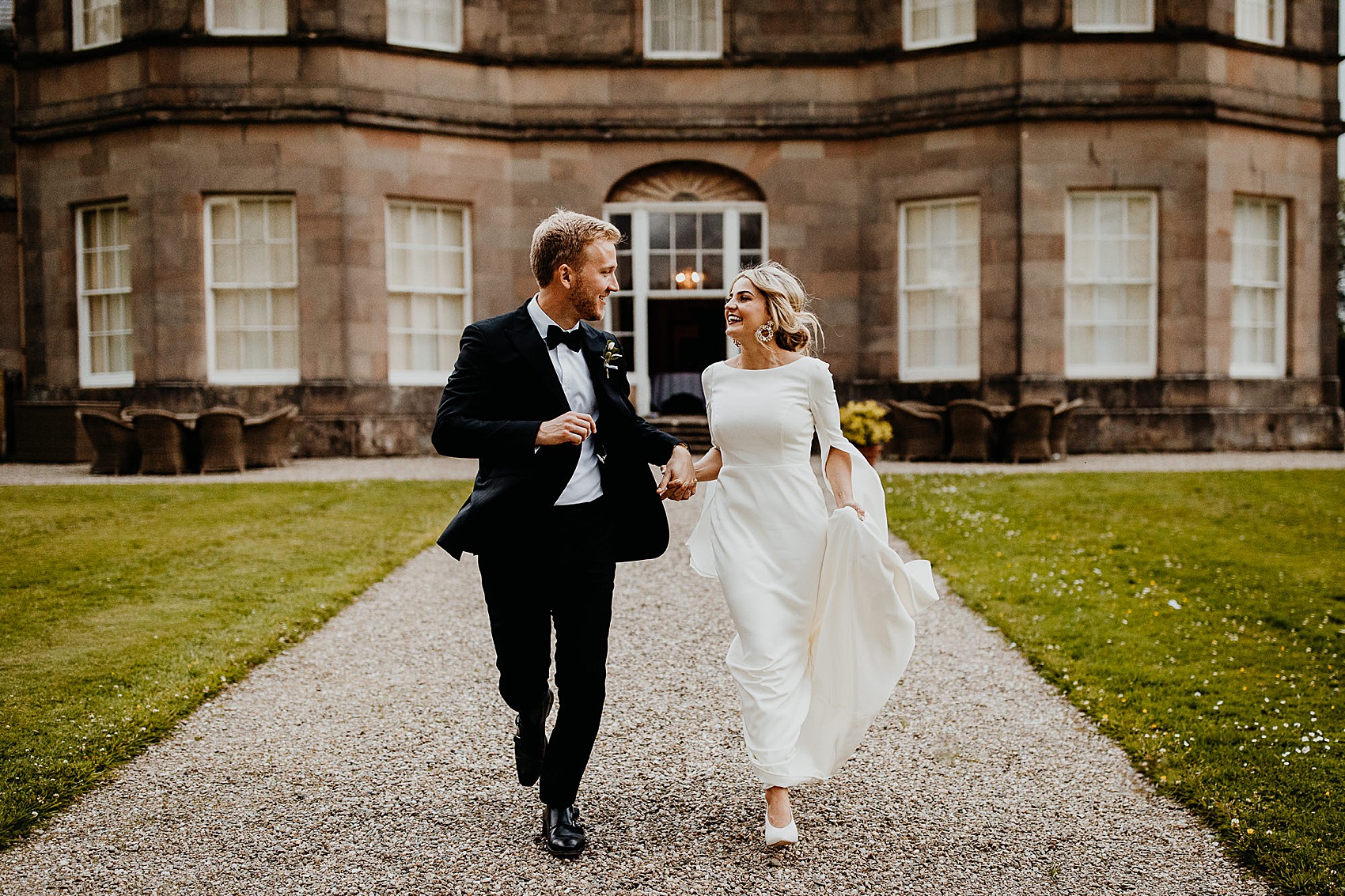 "We didn't want to get bogged down by the decor, and the Drenagh Moon Garden and House is so gorgeous that it doesn't need any decor."
"We knew we needed to add something to the white Marquee, so we created a background of 3D geometric origami shapes along with pontoon lighting and green foliage to hang from the ceiling."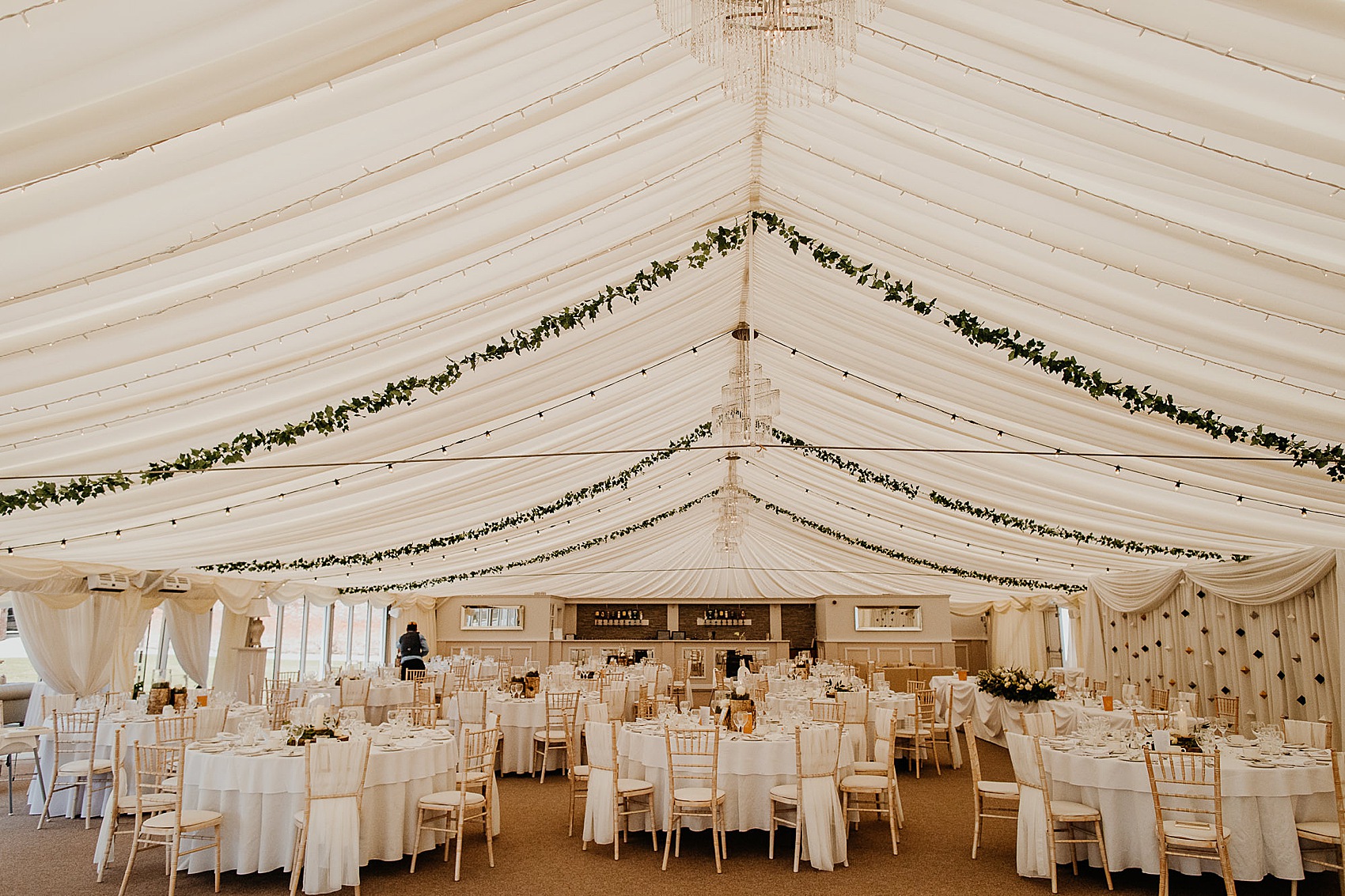 "We wanted to honour our parents and grandparents too so we created a little table with their wedding photographs in frames to celebrate them."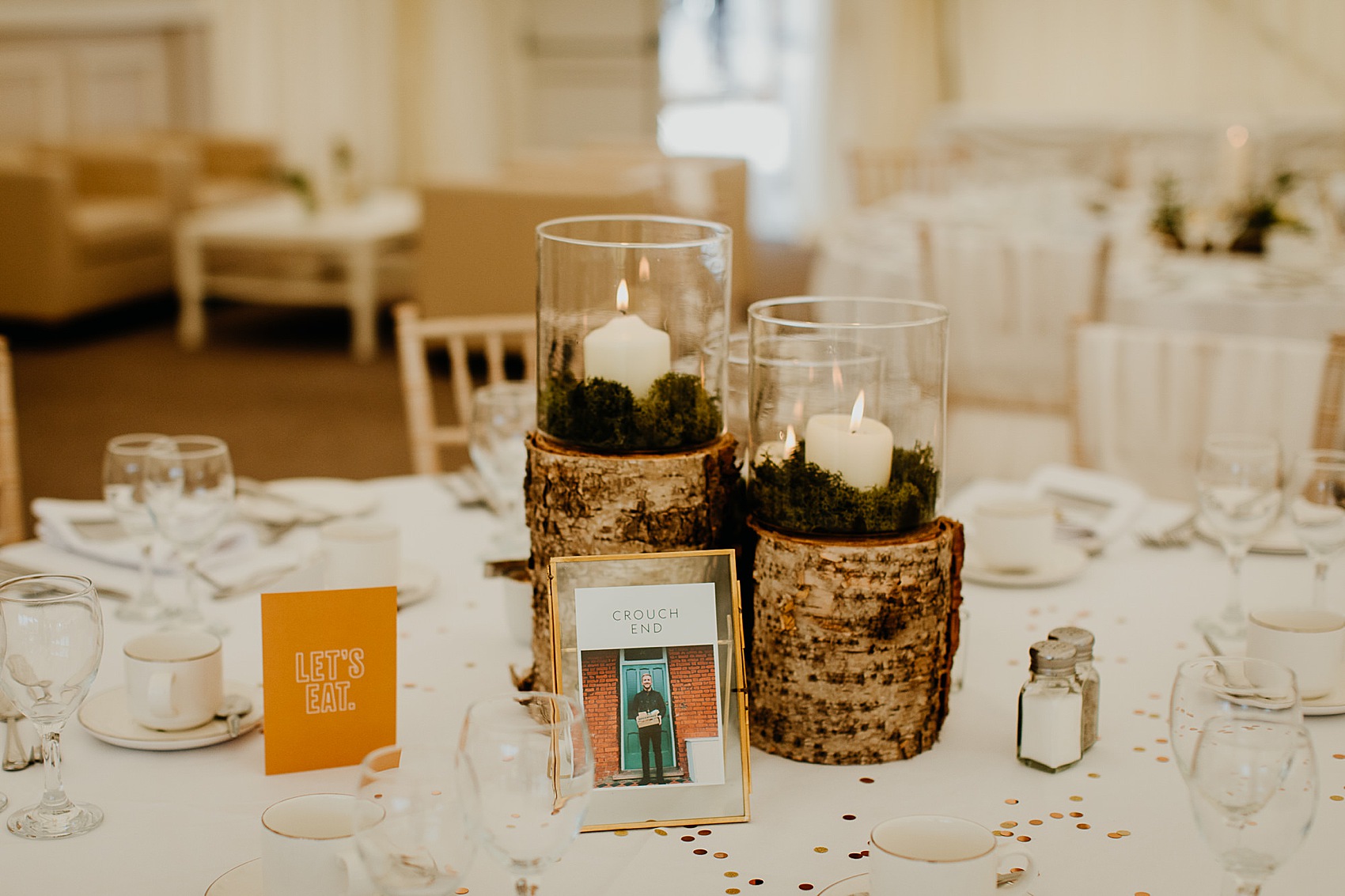 "With my degree background in graphic design (Emma) I created a modern look for all of the design on the day. Not one piece of pearlescent card or flower motif in sight!"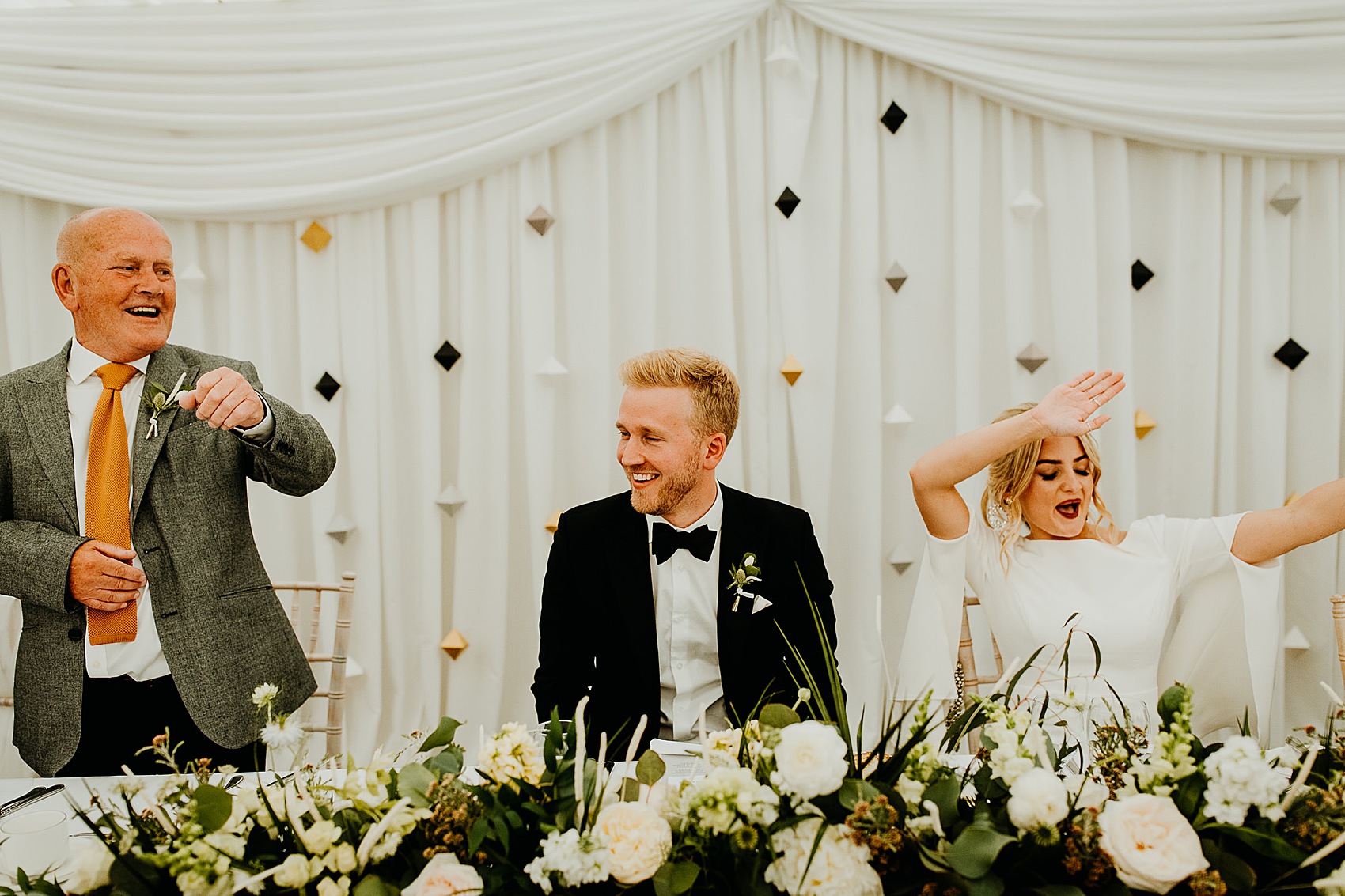 The couple made a donation to Cancer Research instead of providing traditional favours.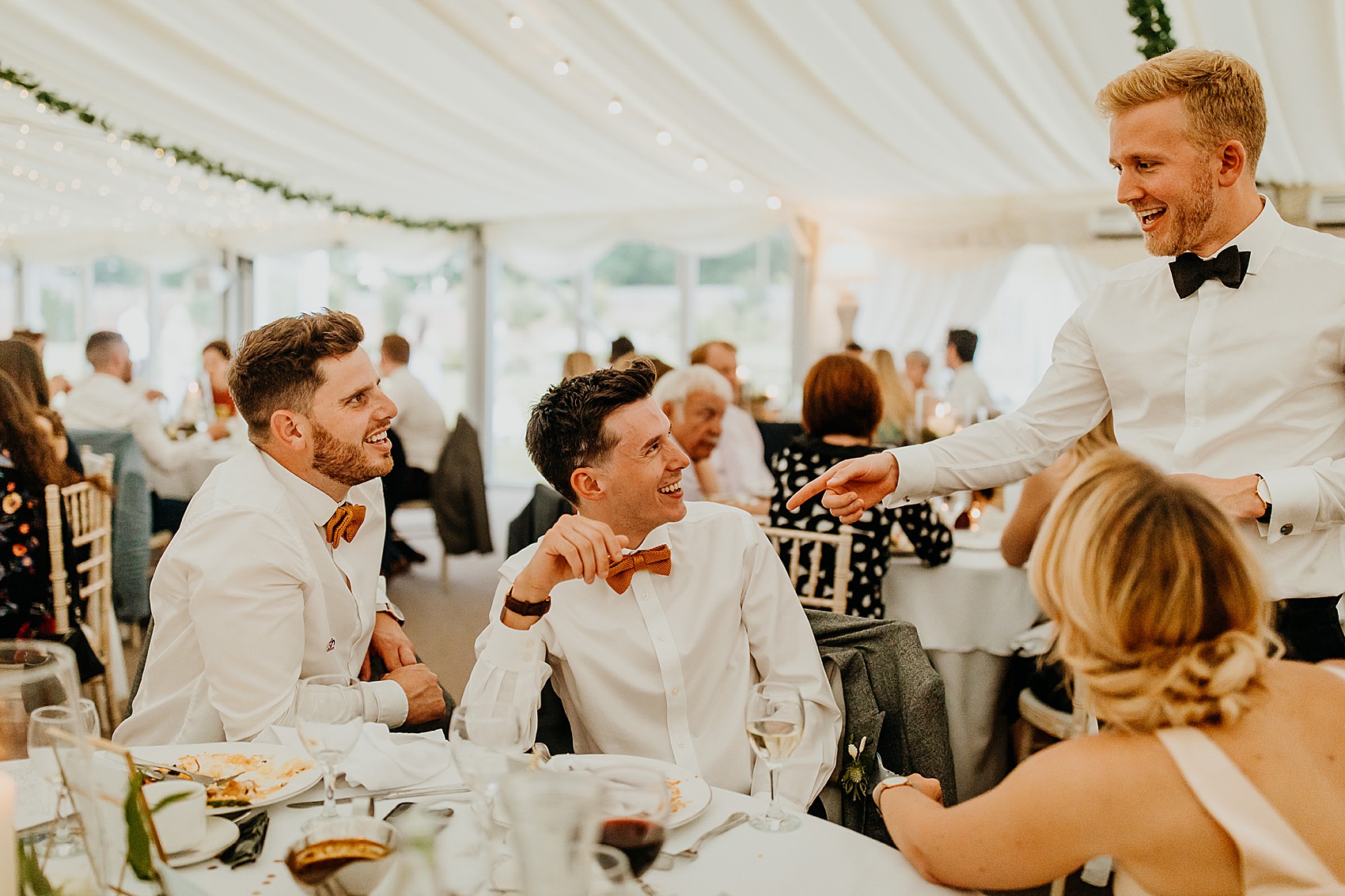 "Our wedding cake was from Baked by Corri, a beautiful lady who is super talented did our cake. I've worked with Corri before at many weddings, as well as knowing her a friend, so it was a no brainer that she would do our cake."
"Again, stripped back, simple naked cake with foliage. Something that would stand the test of time. The cake was a big hit,"
"Our first dance was to 'You've Got The Love', by Candi Staton which is Simon's favourite song. We love the words in this song too; 'Sometimes I feel like saying Lord I just don't care, But you've got the love I need to see me through.'"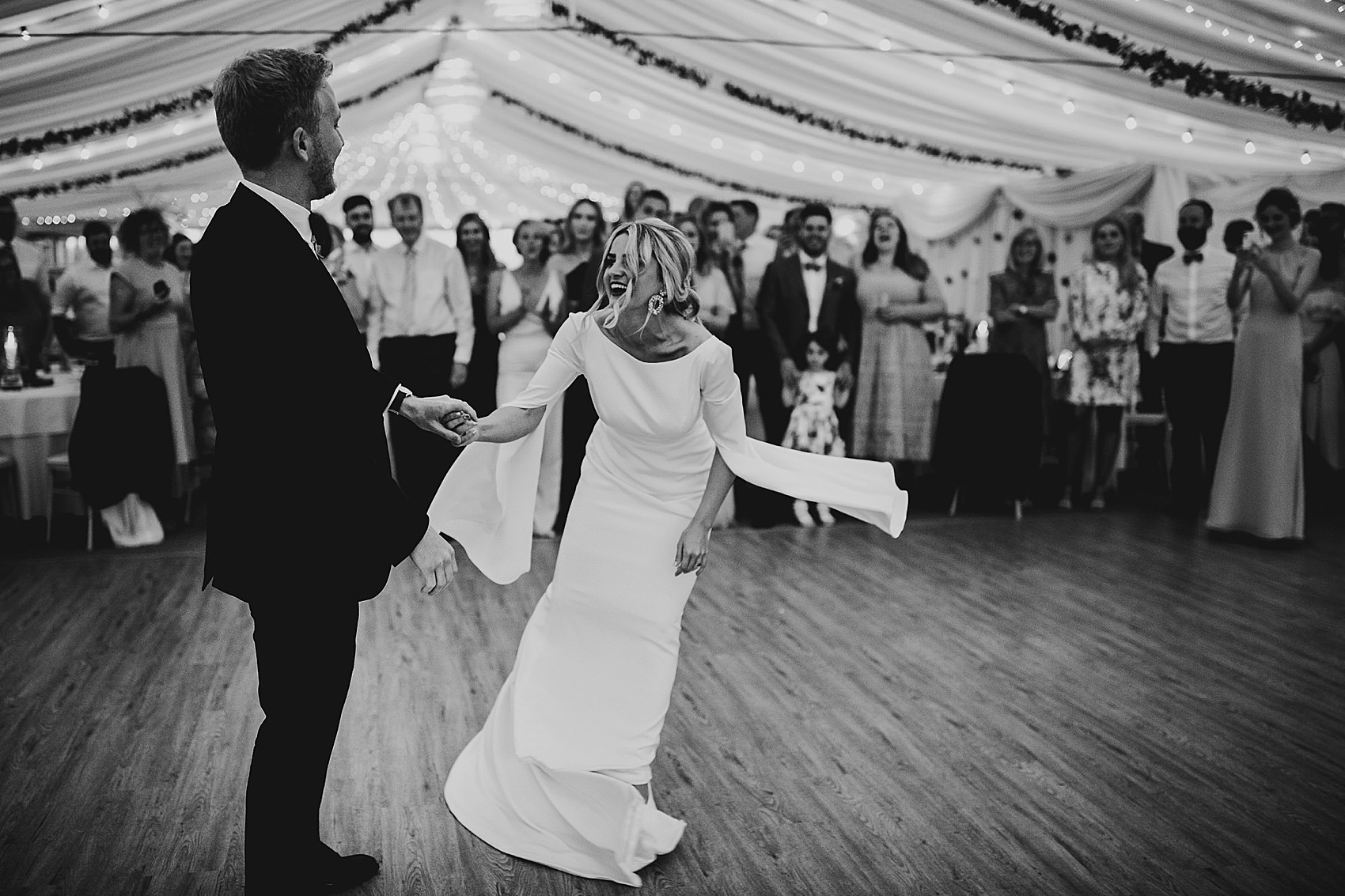 "The Moonshines were our wedding band and are a fun loving, upbeat, old-style show band. With a penchant for Soul, R&B and early disco, they also like to take a journey through rock and dance hits for an energetic night out."
"I've heard hundreds of wedding bands and really wanted to steer clear from the Grease megamix and sparkly tux's."
"Andrew and the 6 piece band with brass were perfect and played incredibly, choosing songs that we would actually listen to or enjoy if we were at a gig."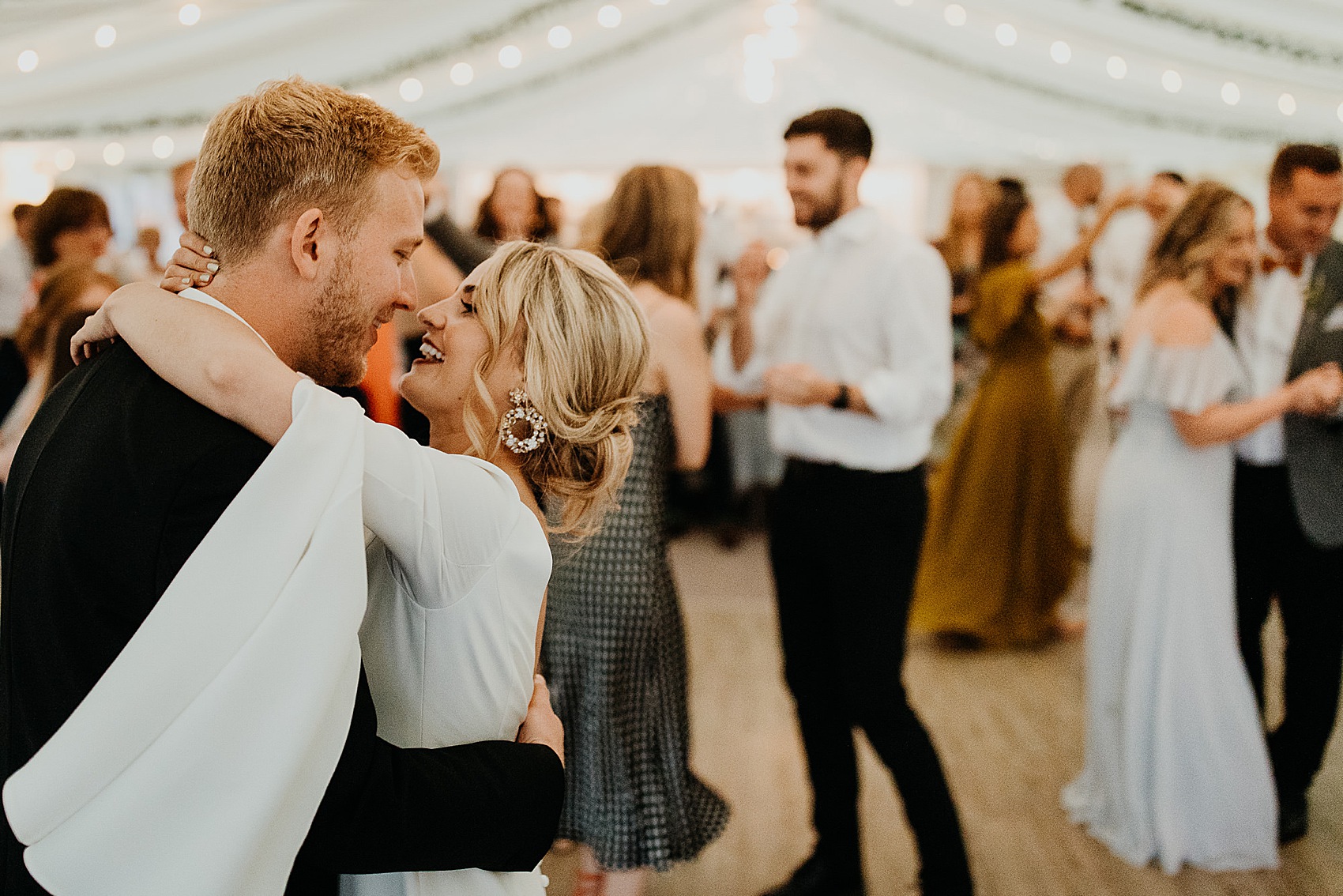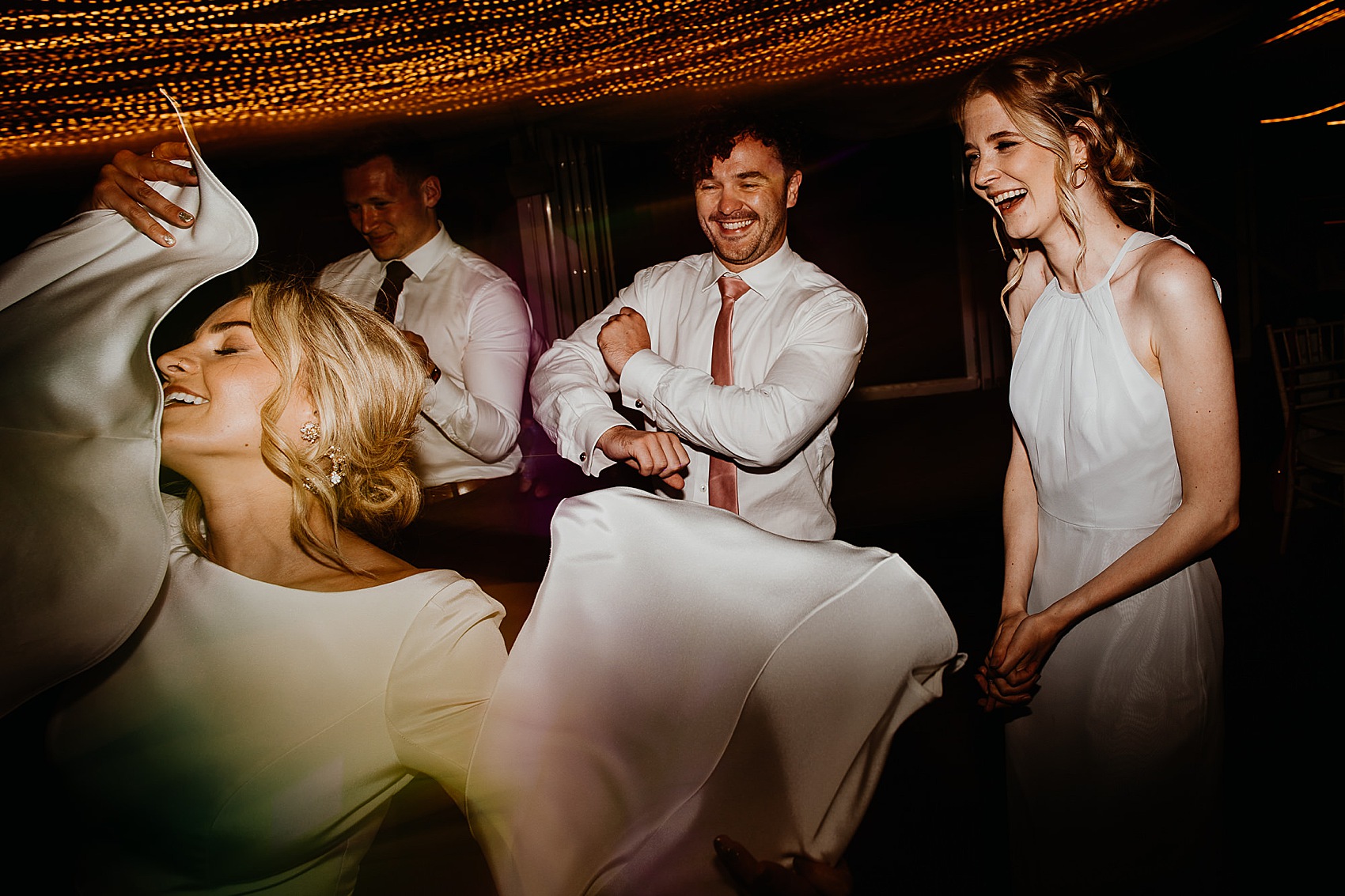 Words of Wedded Wisdom
"Keep remembering the bigger picture, the wedding day is just the first day of the rest of your lives. Reminding yourself that it is just one day helps alleviate any pressures or concerns. Everyone that is there is to support you, and there is no right or wrong, so have fun, do what makes you happy and don't dwell over the detail. It will be over before you know it."
"Having our own wedding has helped me put myself in the couples shoes with regard to my work and photographing other people's weddings. It has given me insight into those very real moments on the day and has helped me realise what's really important and capturing those precious moments that one day you might forget."
What an utterly gorgeous wedding and I'm deeply proud to once again share the designs of the gorgeous Sassi Holford – you can enjoy the stories of many more Sassi Holford brides here on Love My Dress and see more work from photographer Jonny MP here.
Emma and Simon – wishing you a lifetime of happiness together. Thank you so very much for allowing us to share your day.
Love Annabel x