Event Planner Emma tied the knot with Stockbroker Luke on 2nd September this year at Barnbougle Castle, South Queensferry.
This gorgeous early Autumn wedding was full of effortless modern style, including the most beautiful, pearl adorned gown by our fave, Sassi Holford. The couple's vision for a joy-filled day surrounded by friends and family was captured to absolute perfection by the very lovely Emma Lawson who we thank for sharing these beautiful images.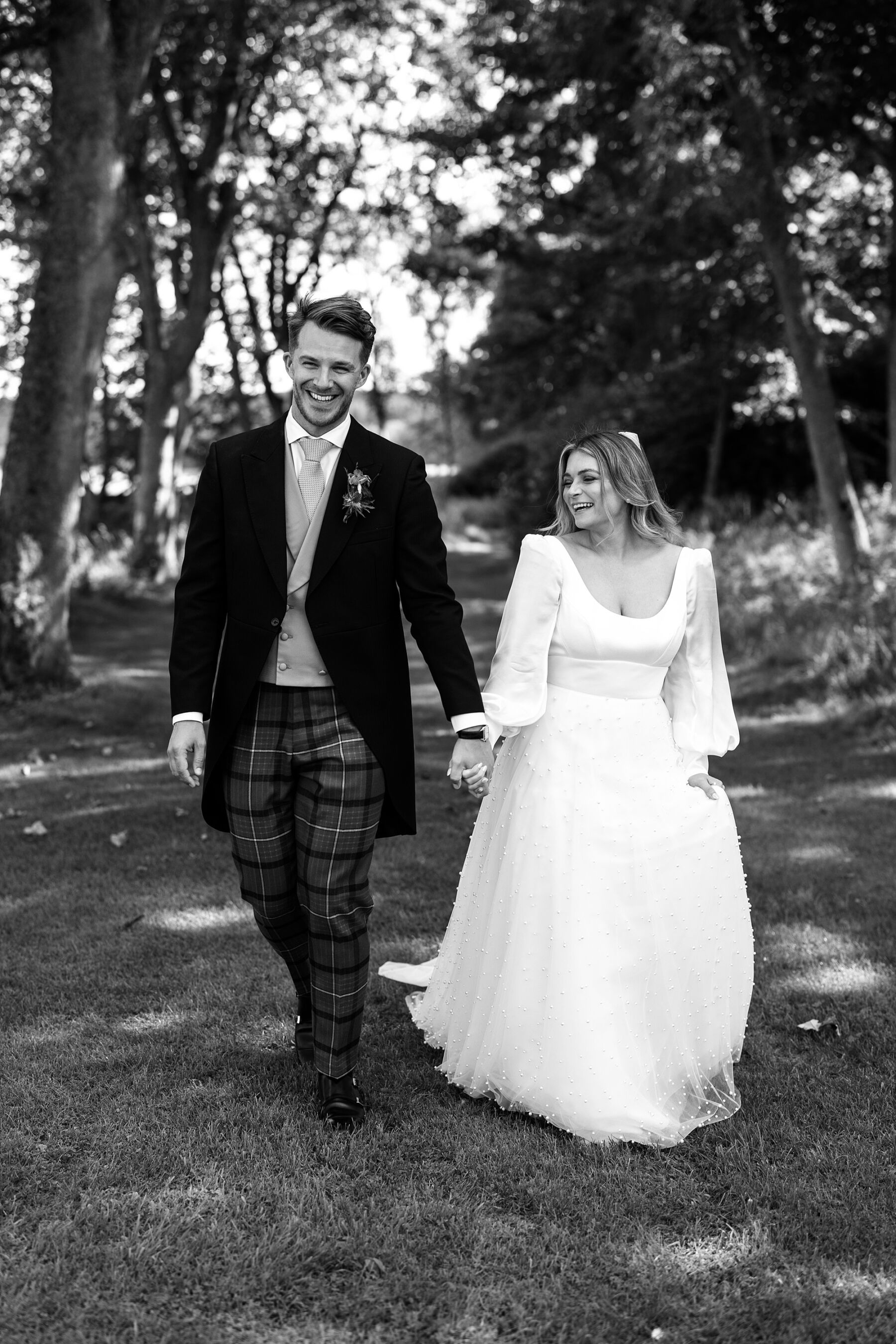 The Venue & Location
Right after we got engaged, we went up to Scotland to see as many venues as we could in three days. We squeezed six visits all around the country. Barnbougle was the second we saw and the only venue I had a tear in my eye walking up to it.
Not only is the castle beautiful, the grounds and the view are stunning too. Becky was our event manager at the venue and she was so friendly, inviting and really got me straight away. It was the perfect fit.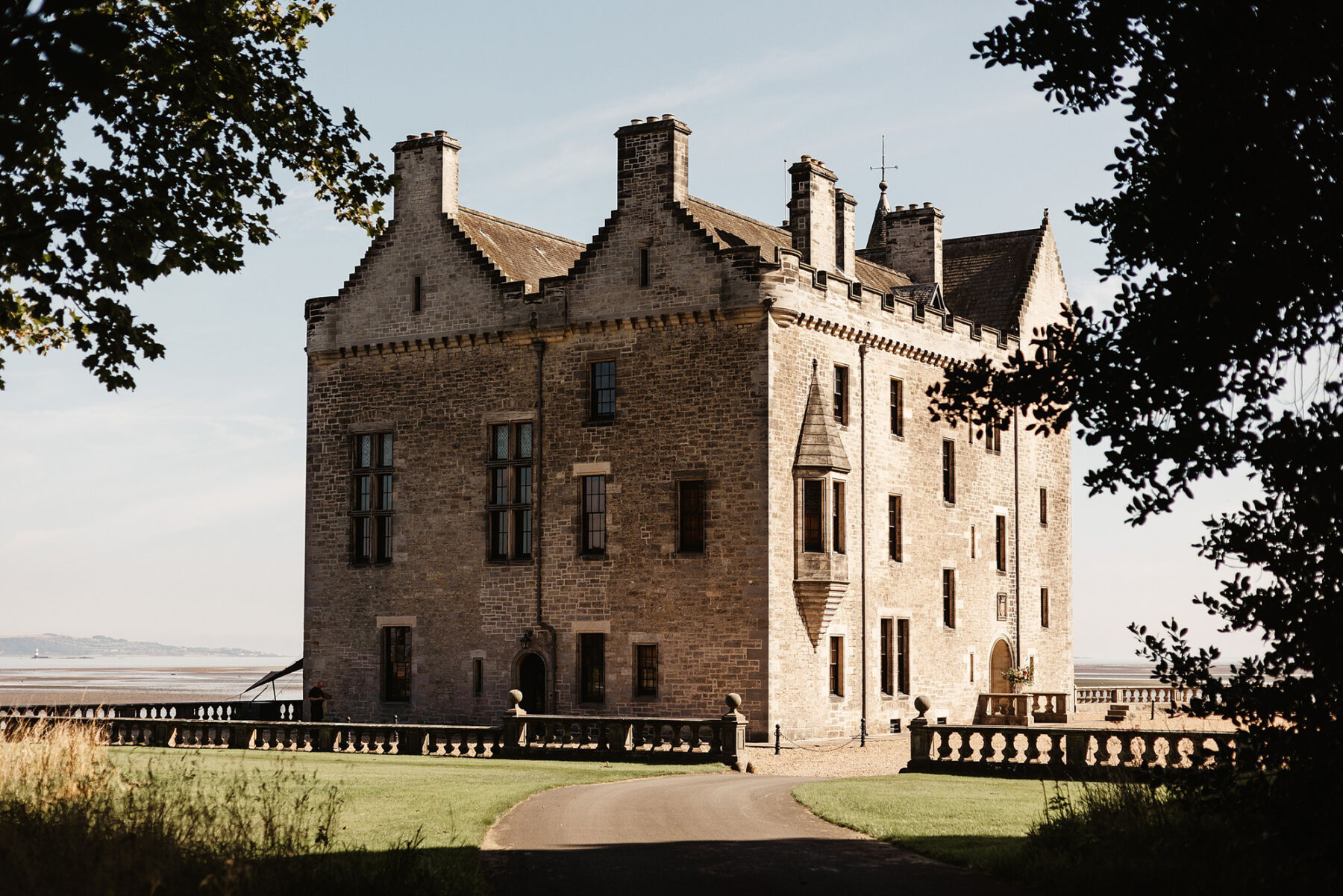 Bridal Beauty & Accessories
I wore a plain white veil which was embroidered with our names and the date of our wedding. It was made by a local Aberdeen designer (where I am from), called Emma Louise Bridal.
I wore the classic Loeffler Randall shoe design – everyone has worn them, but they are just so comfortable. I also wore the Dior Tribales earrings. The pearls were the perfect match to my dress.
Luke and I went to Penhaligons for a bespoke scent experience. He picked Mr Sam and I picked Lothair. I can't recommend this scent experience enough for couples getting married.
The girl's hair was done by Kimberly Logie and Make up by Rae Mathieson.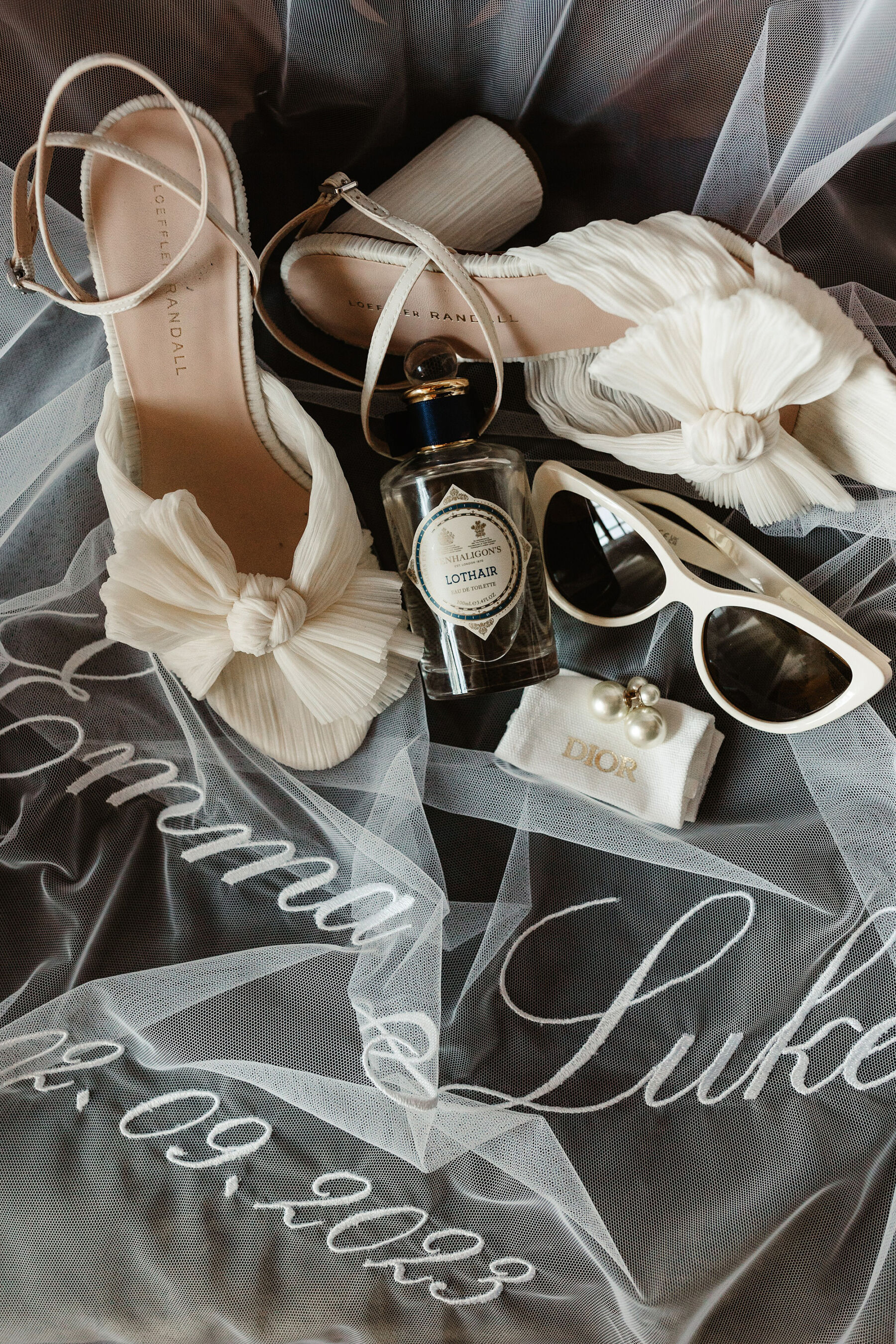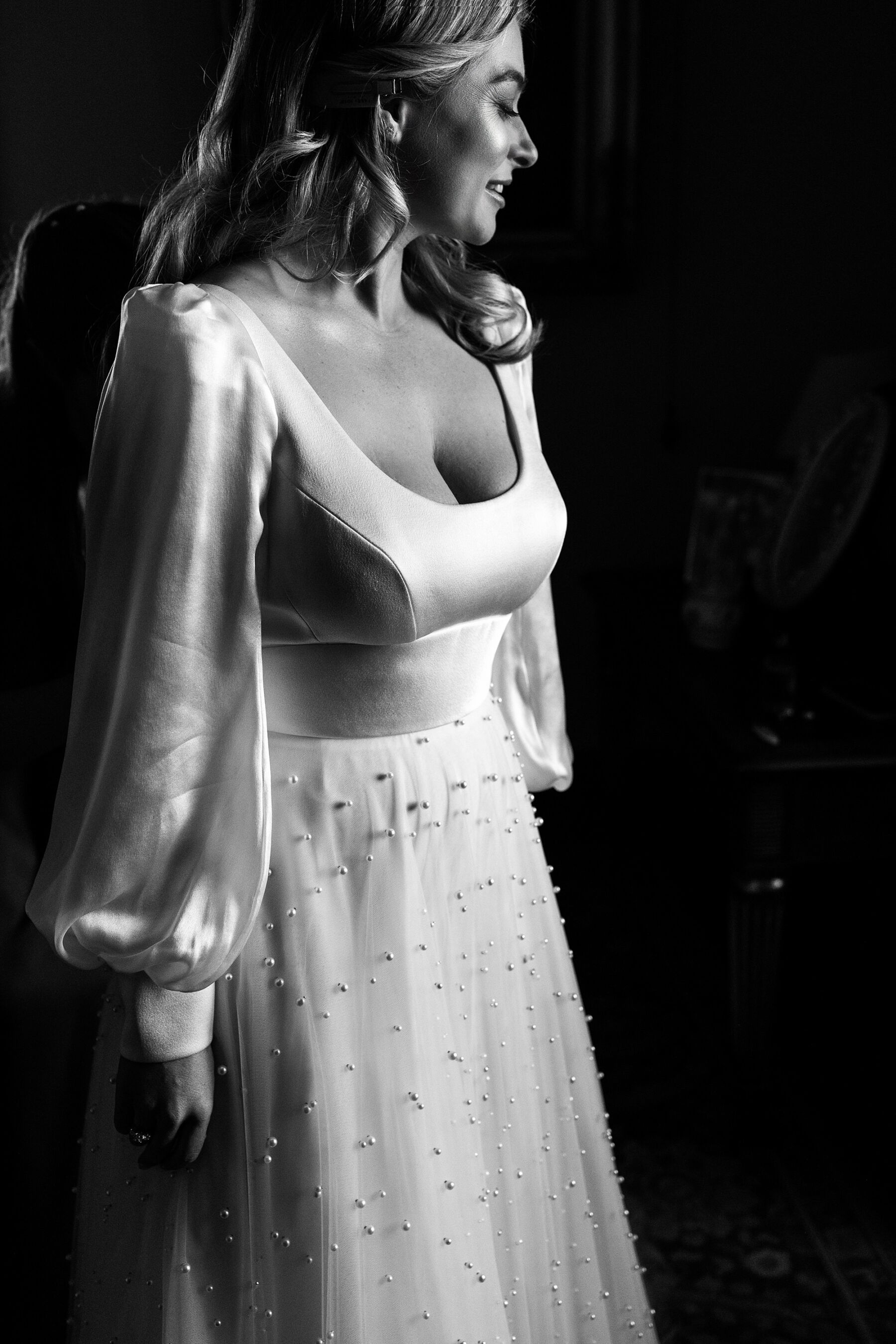 The Dress
Sassi Holford
---
I first tried a Sassi Holford dress in Ivory Grace in Aberdeen. Although I did not find 'the dress' I had an inkling that was the designer for me.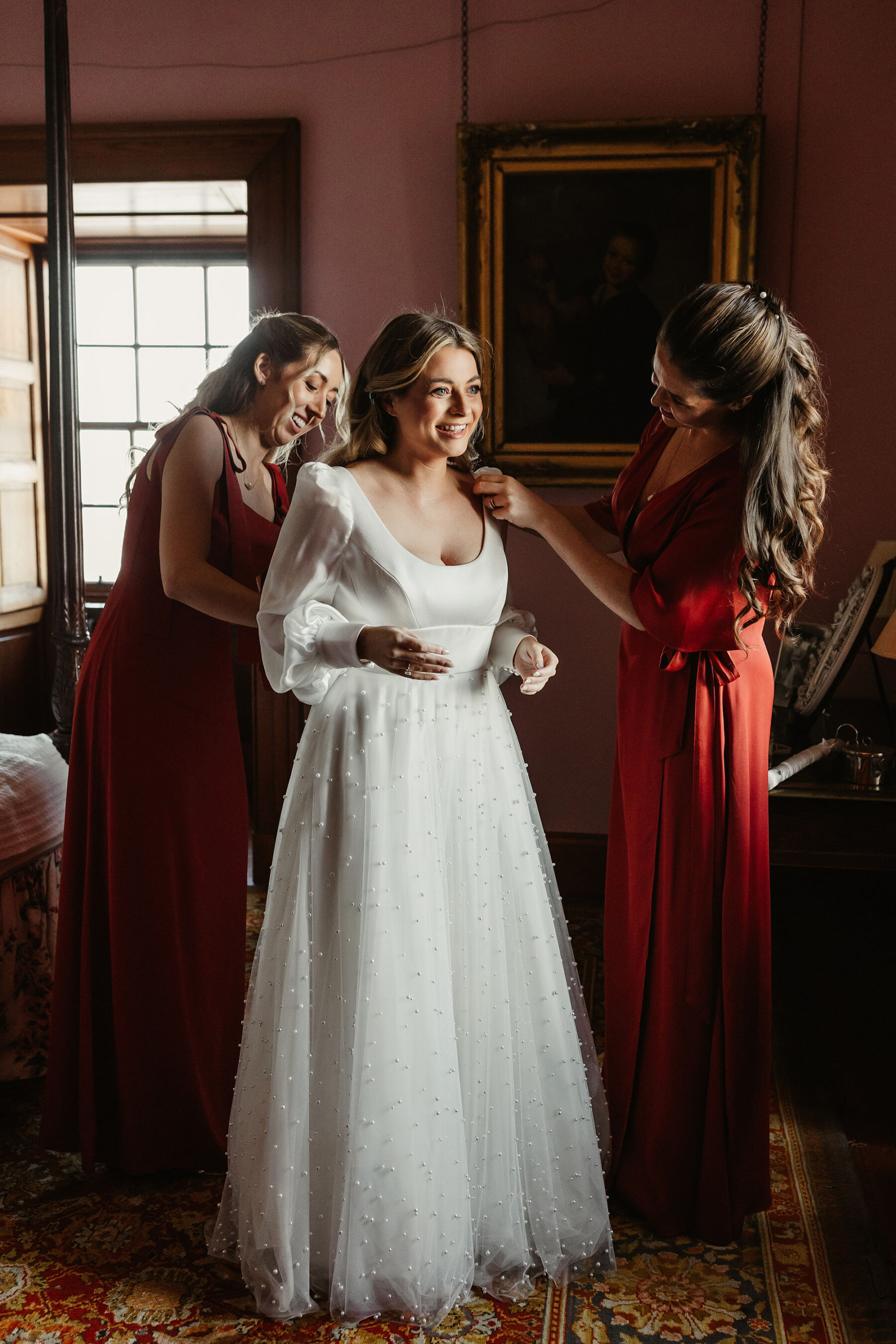 I visited the Fulham Road store and met the fabulous Sanda who helped me create my perfect dress from three elements of different dresses I tried on.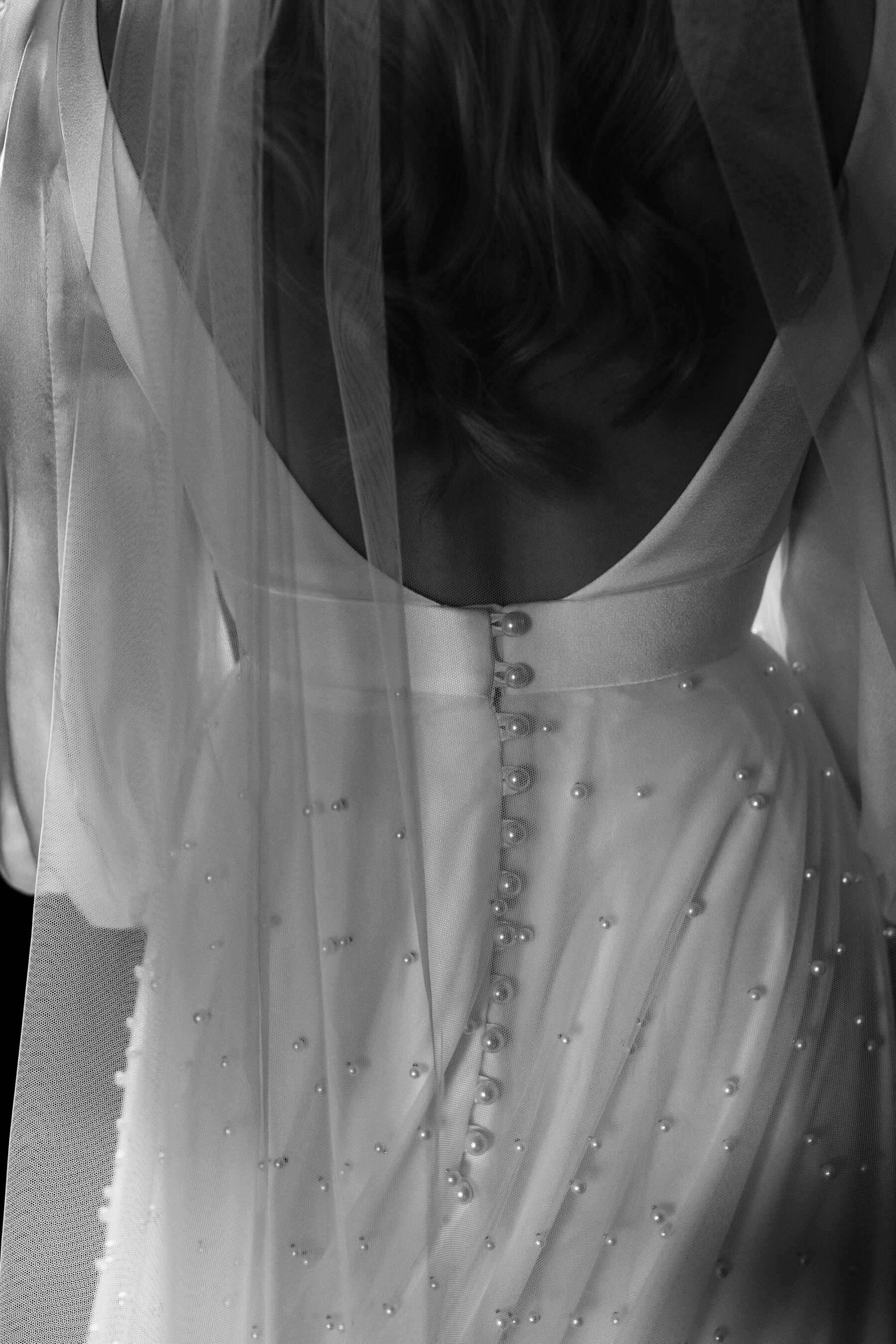 I had one of my first fittings with Sassi herself, which was a lovely experience.
I was searching for a dress with sleeves which was timeless and classic with a really fashionable element to it. My dress was adorned with pearls which I just LOVED it.
I would definitely recommend Sassi Holford.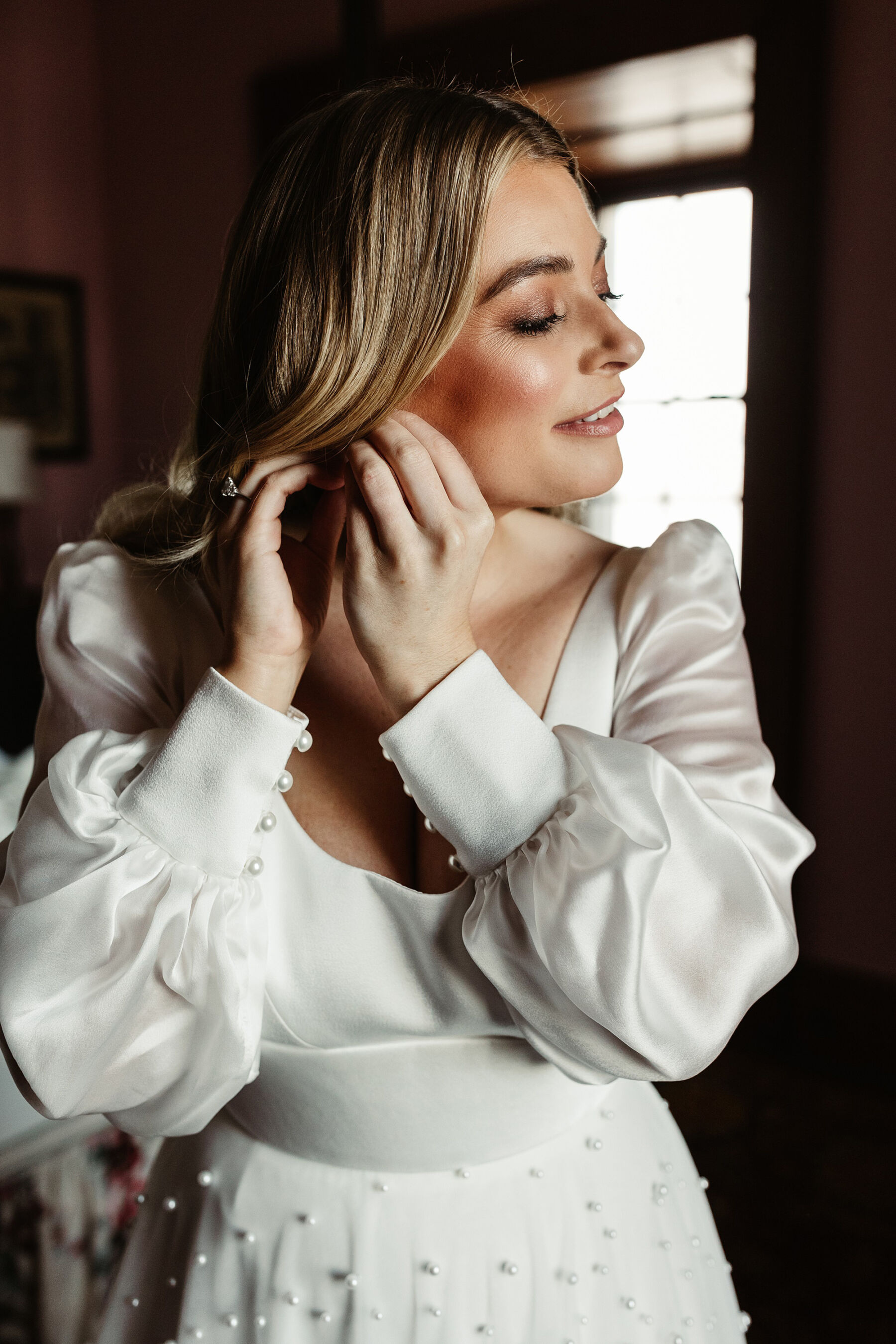 Being the control freak Event Manager that I am, I wanted to everything myself. I knew that wasn't possible on the day so luckily enough for me one of my colleagues who I work on events with every day volunteered to be my eyes and ears on the day when I was busy getting glam.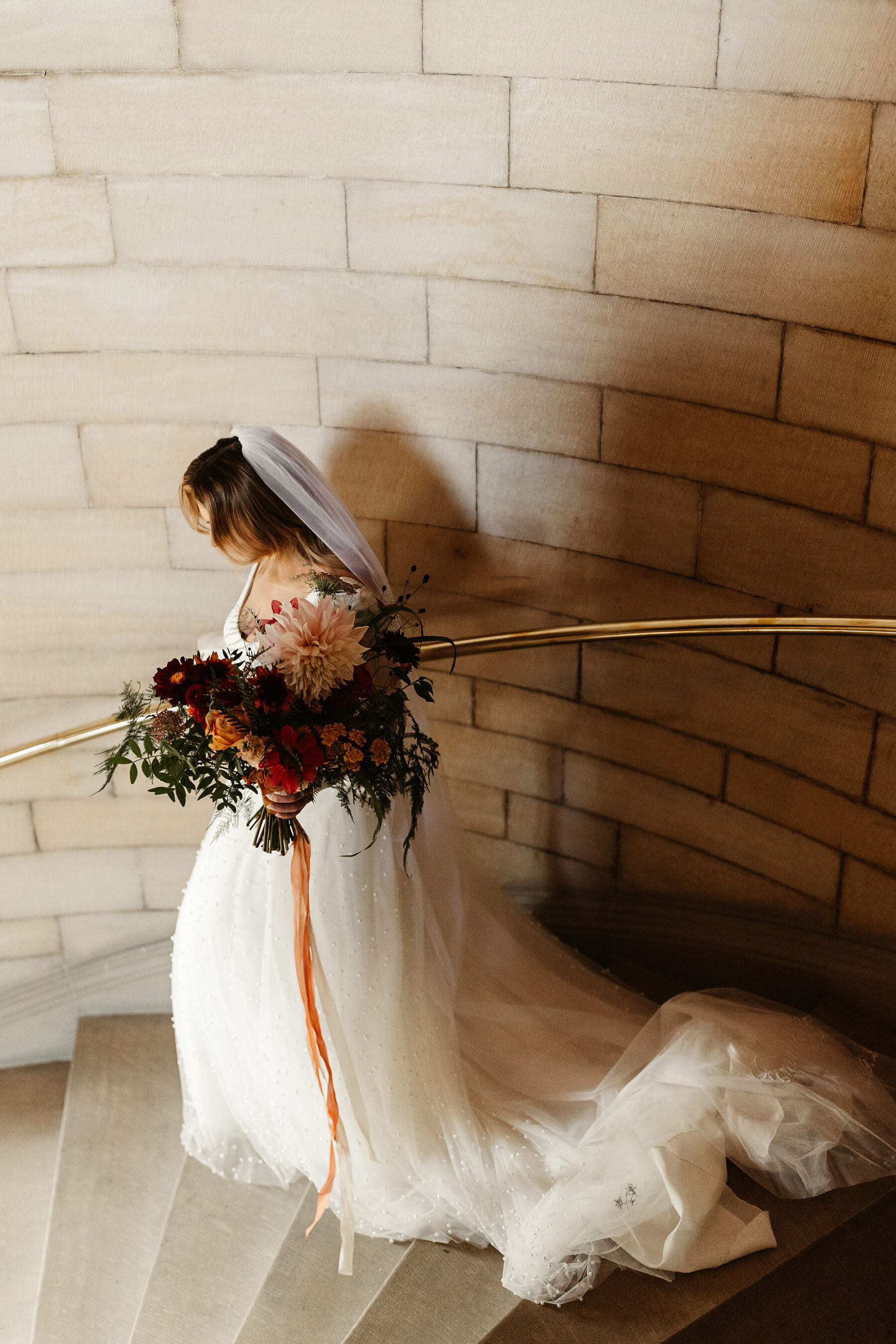 The Groom
Luke wanted to be the perfect combination of traditional English tales with the hint of Scottish tartan. We found Andrew Brookes who worked with Luke to find a tartan that related to his surname but also had lovely colours in it. Andrew also designed my dads whole outfit. He rented his tales jacket from Slaters in Edinburgh.
I gifted Luke some gorgeous Hermes cufflinks on the morning of our wedding day! Something he will treasure forever.
Luke drove a family friends vintage Jaguar to the wedding day. It was a showstopper and definitely an Instagram worthy moment.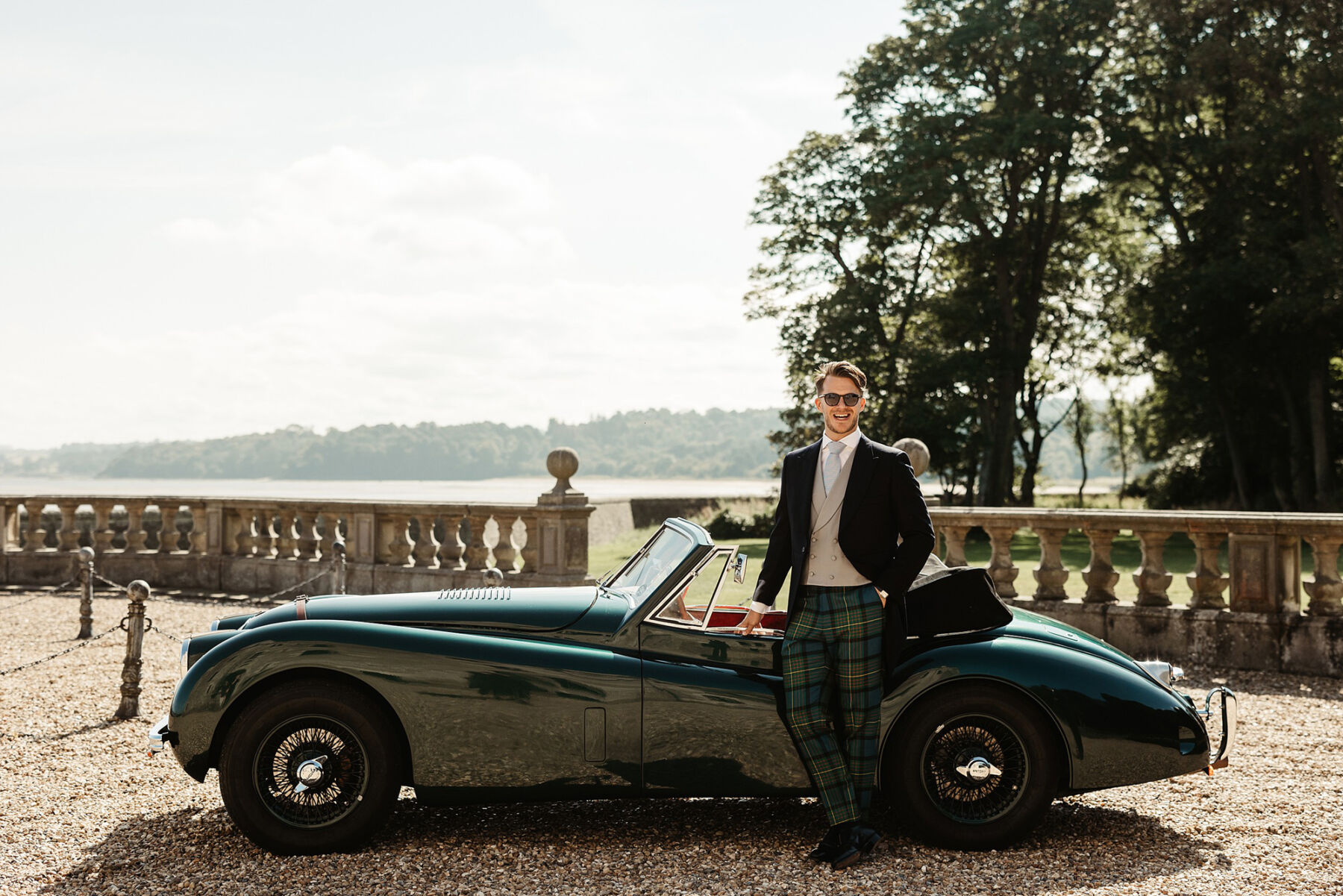 Flowers
Just like how we sourced our photographer, I saw Kim Dalgleish's work on Instagram. She is Aberdeen based and has the most gorgeous colourful and wild flower look to her designs.
Nothing to prim and proper. She uses locally sourced flowers and ones she also grows on her land. It was as sustainable as we could be whilst also not compromising the overall look and feel we wanted.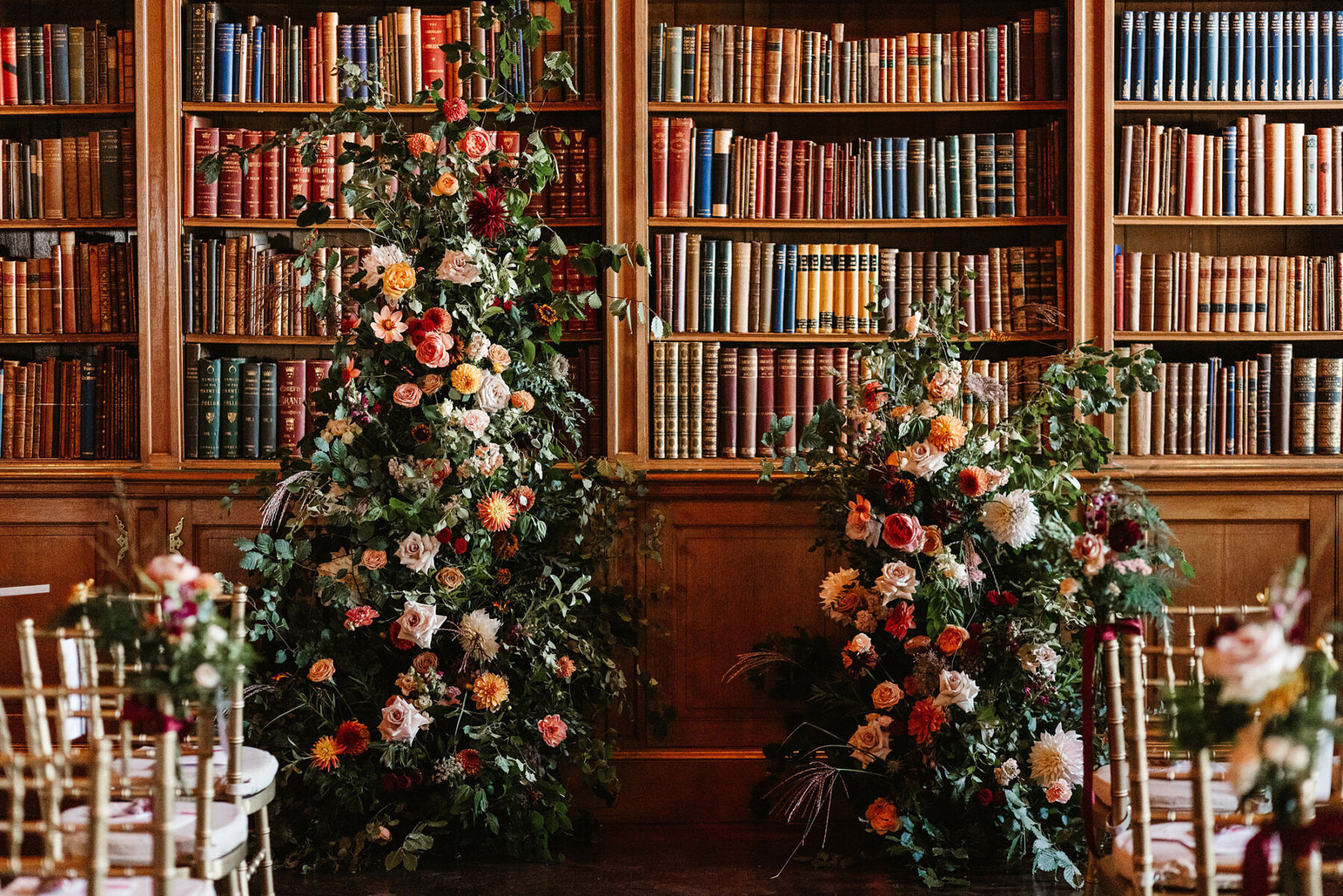 The Ceremony
---
My dad accompanied me down the aisle and my great uncle, Allan Goodman, officiated our ceremony.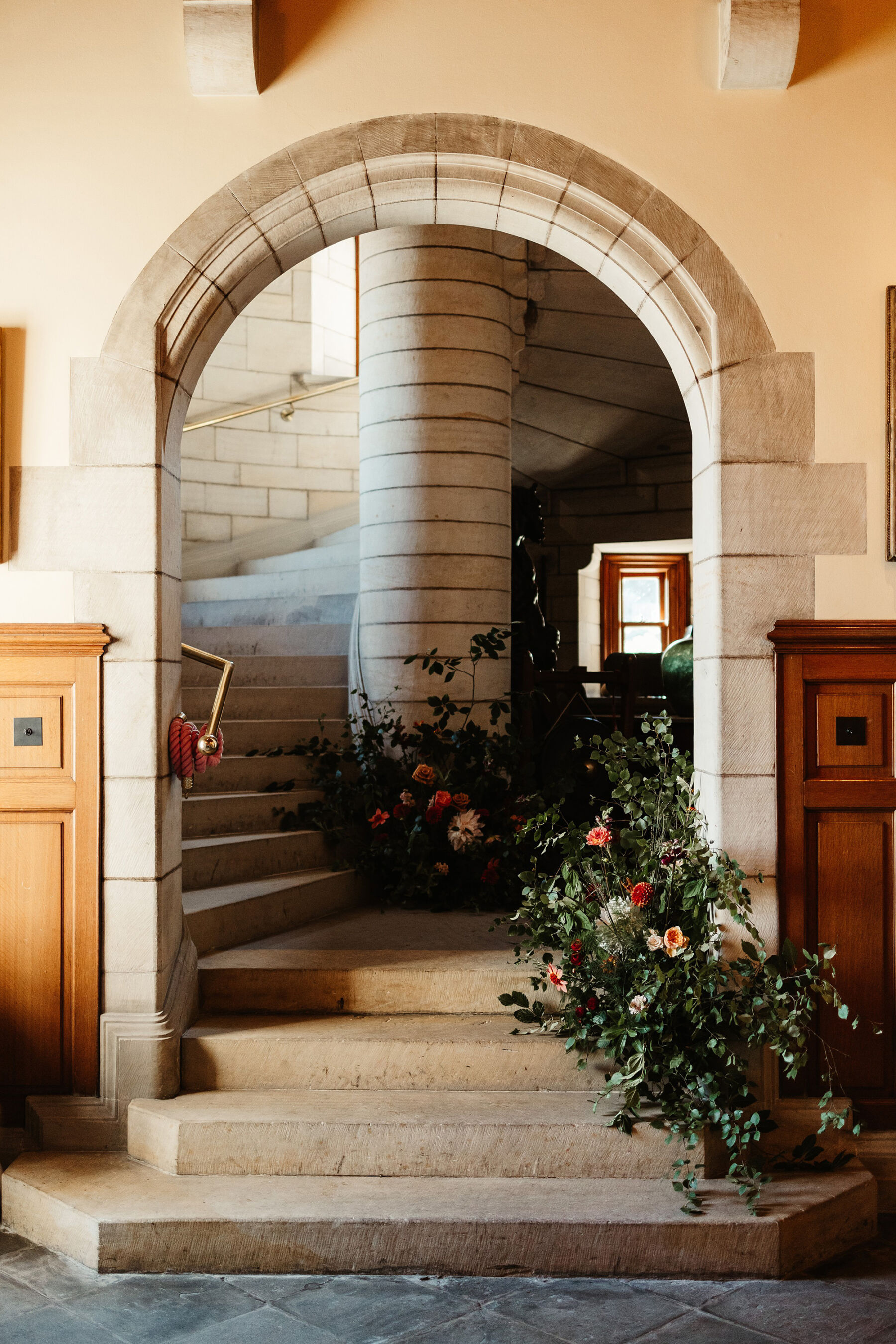 He performed a Church of Scotland ceremony and also included some words of marital advice from him and my aunt. Such a personal touch!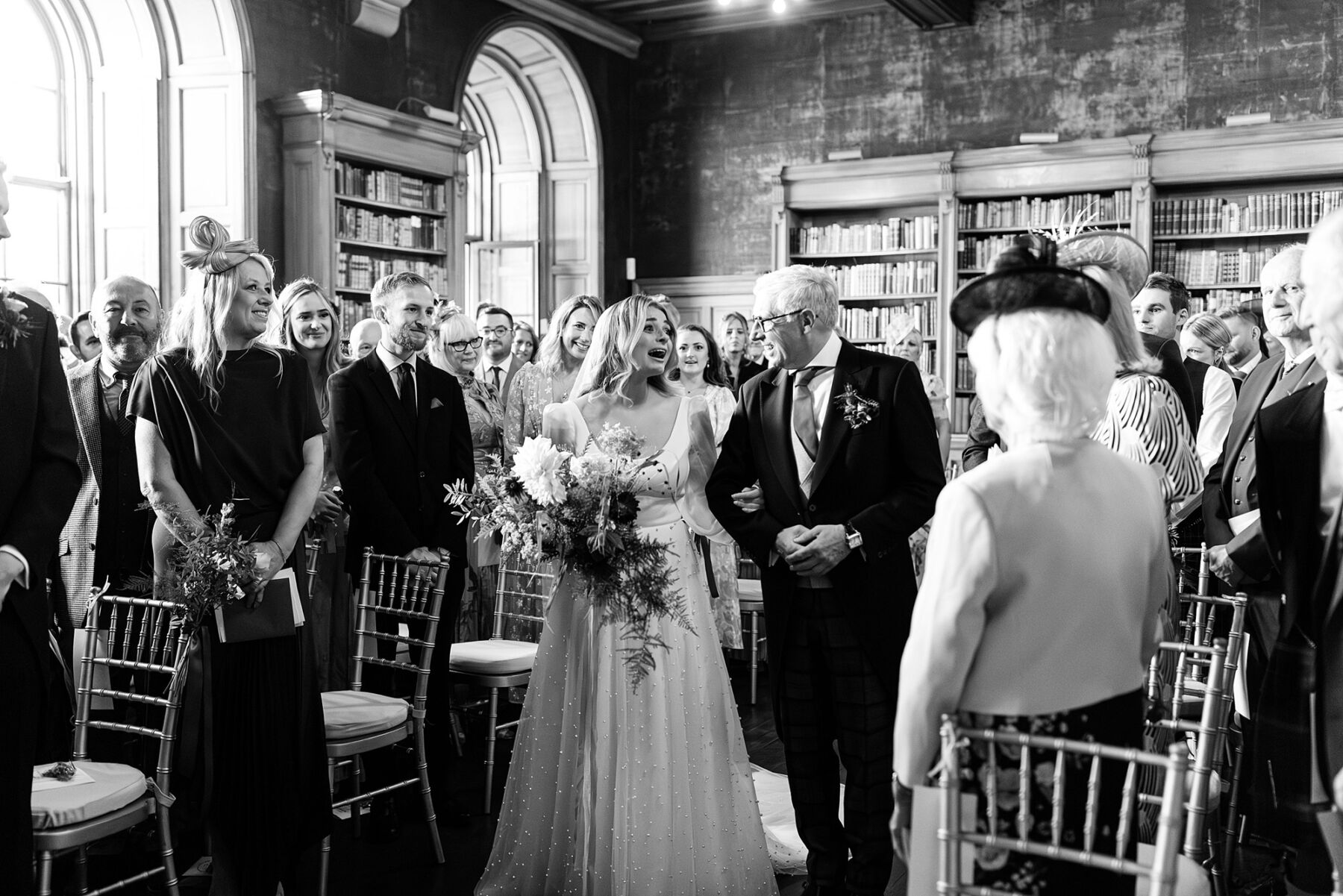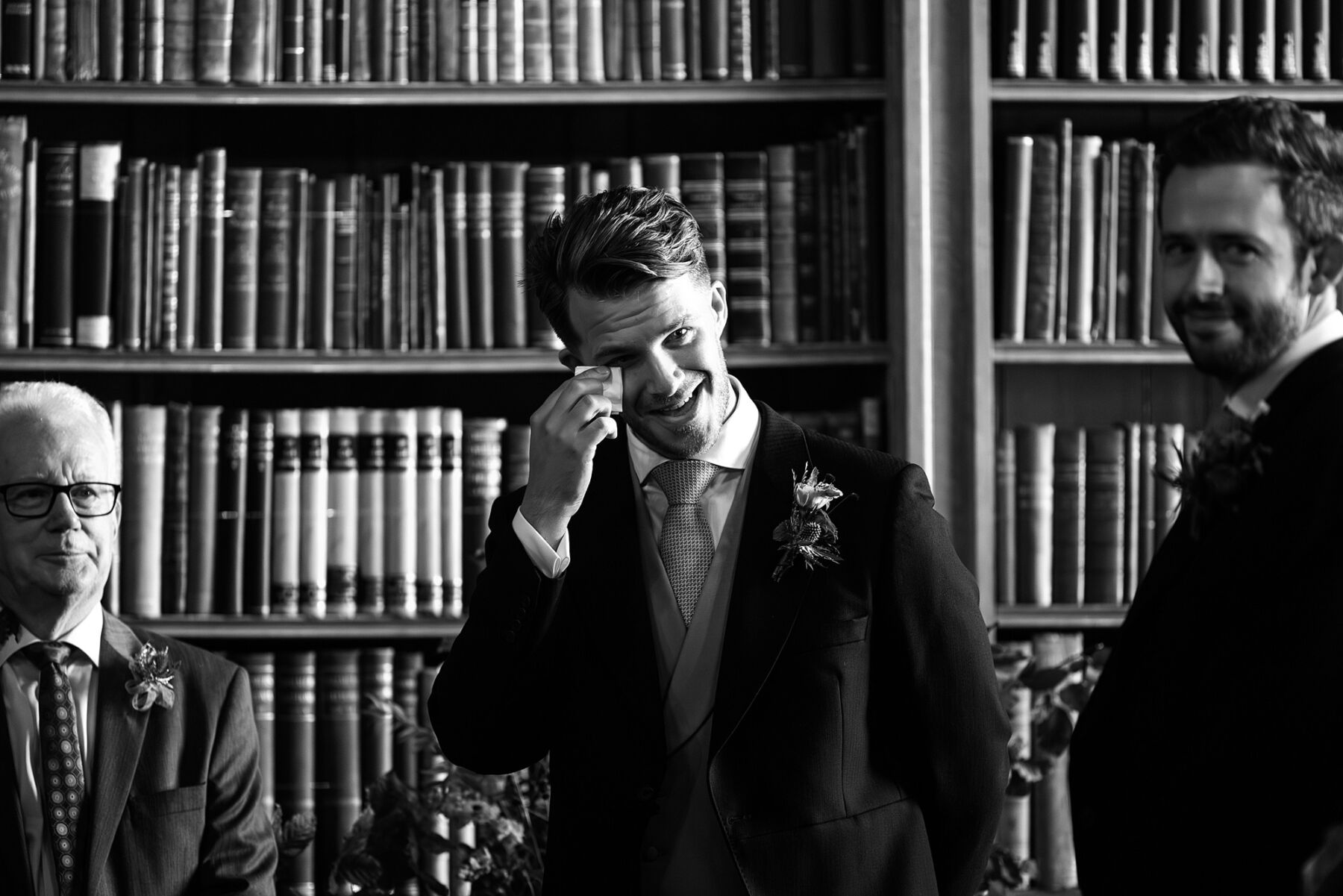 It was very important to my gran that we had a religious element to our wedding. Although we didn't get married in a church, we asked my great uncle who is a pastor to perform the ceremony. It was just so personal.
We had two poems, both read by our godmothers. It was very important to me that because we had three men doing speeches at the wedding breakfast.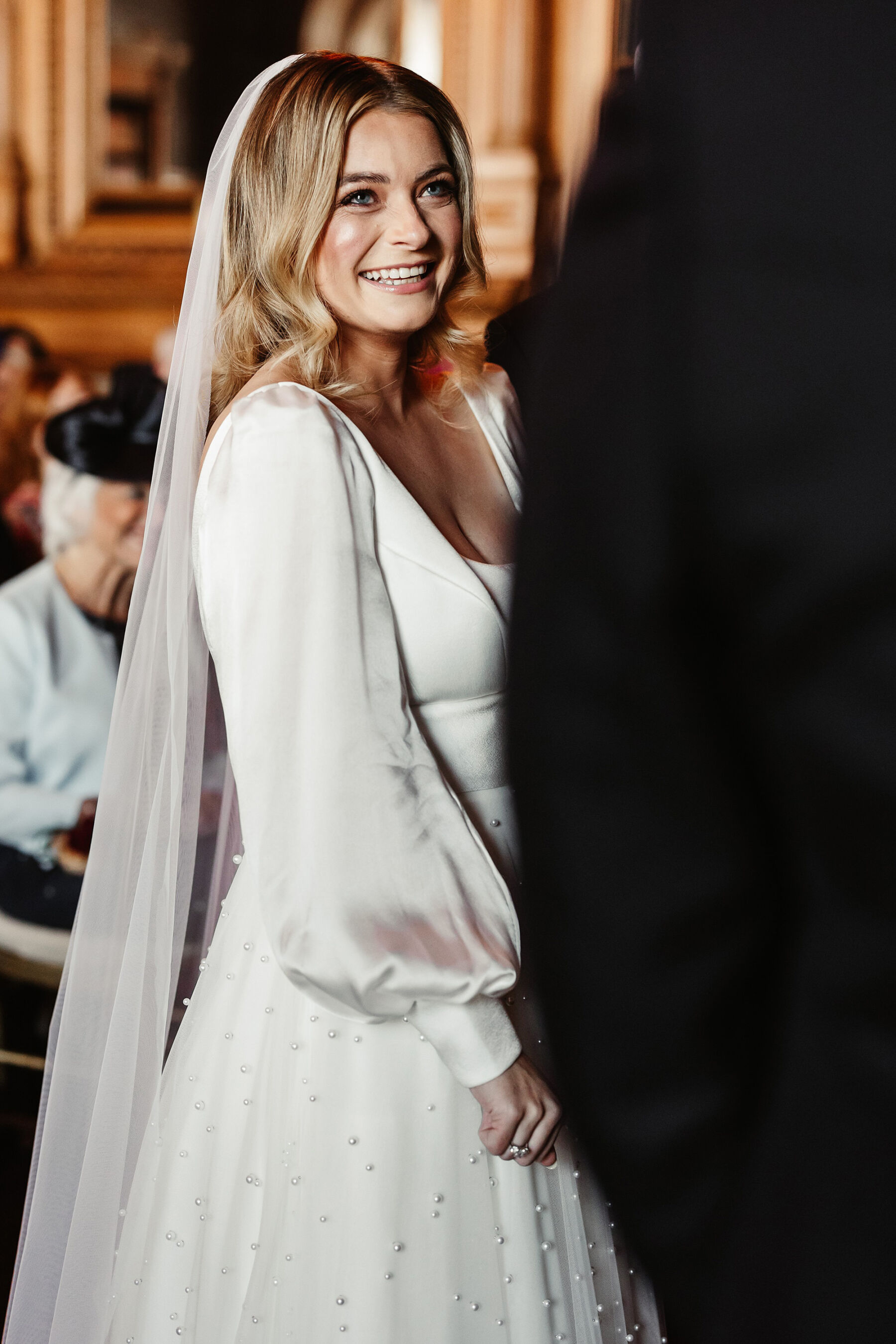 We were far too nervous for any personalised vows. But we worked with my great uncle to find the perfect words to exchange during the ceremony that we could both recite.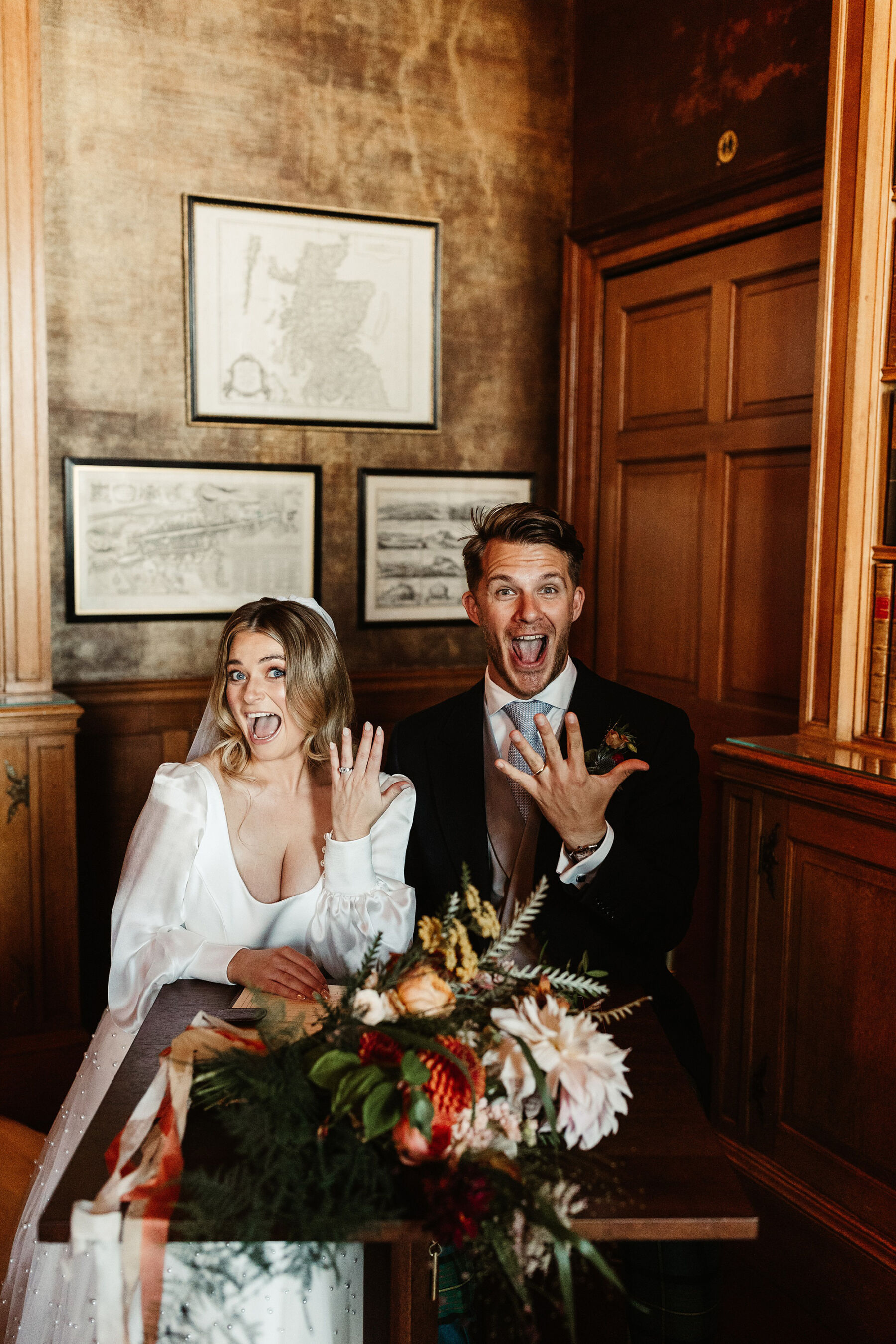 We went on a fabulous weekend away in Brighton in early 2023 and found our wedding bands in one of the many jewellery shops in The Lanes. It was called Royal and Regent.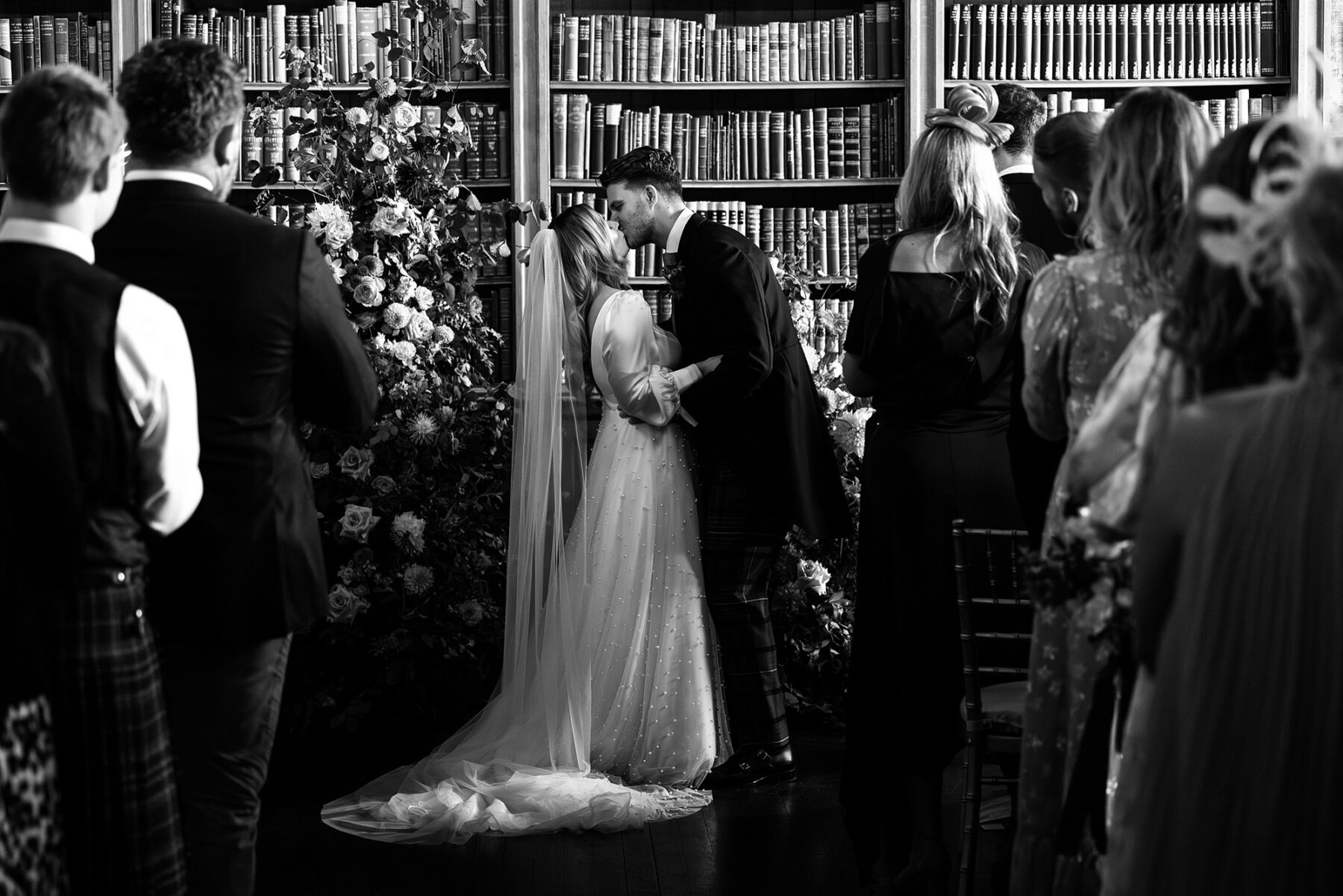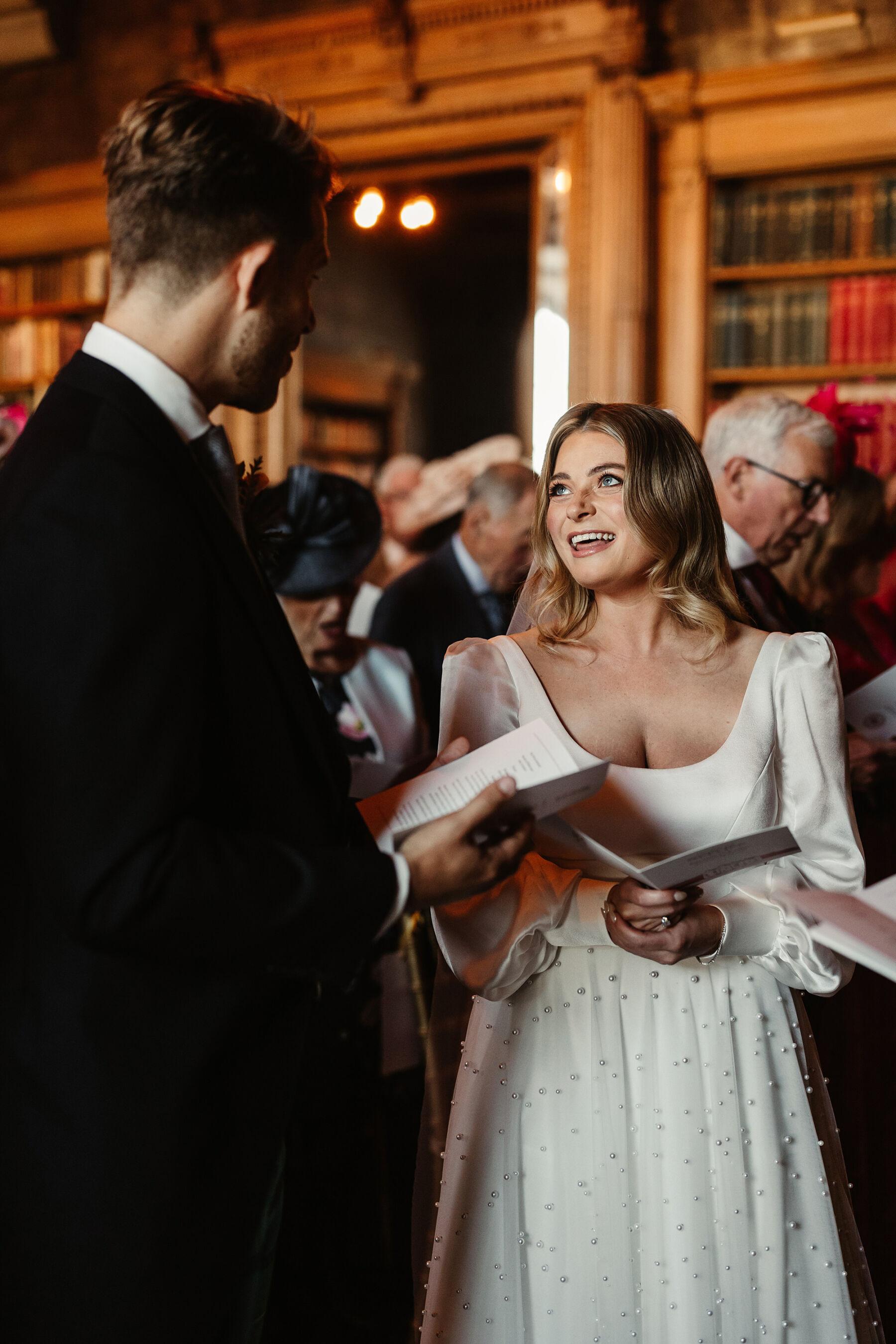 The Photographer
Emma Lawson was our photographer. What a woman! We loved working with Emma. We saw her style on Instagram and loved it.
We booked Emma two years in advance to make sure we had her! Emma is the perfect combination of fun and friendly and get s*** done. Loved it. She had us giggling and feeling so natural during all of the couple pictures and I think you can see that in the results.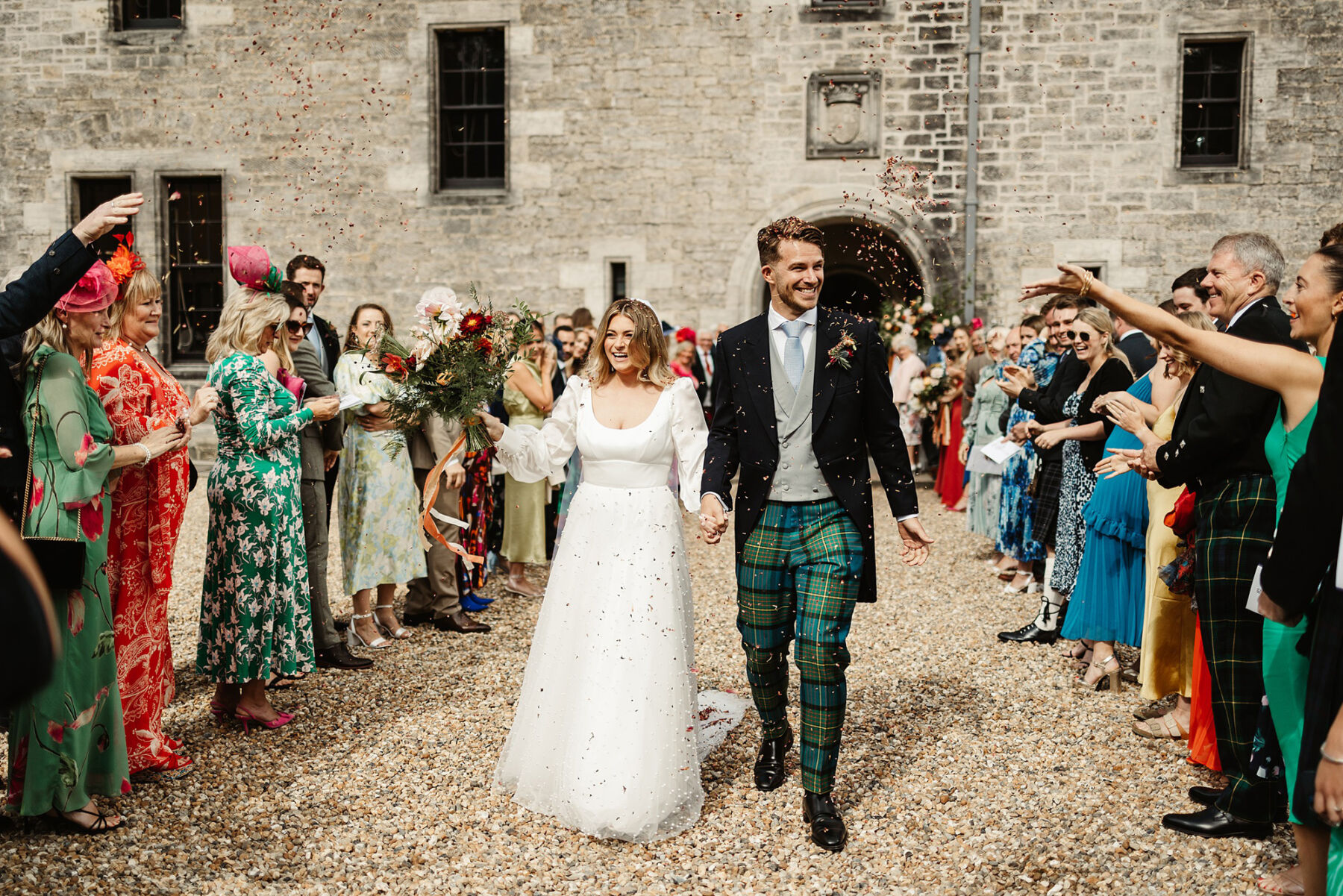 The girls were dressed in Maids to Measure dresses in a burnt orange colour. They all looked stunning and picked the style of their choice.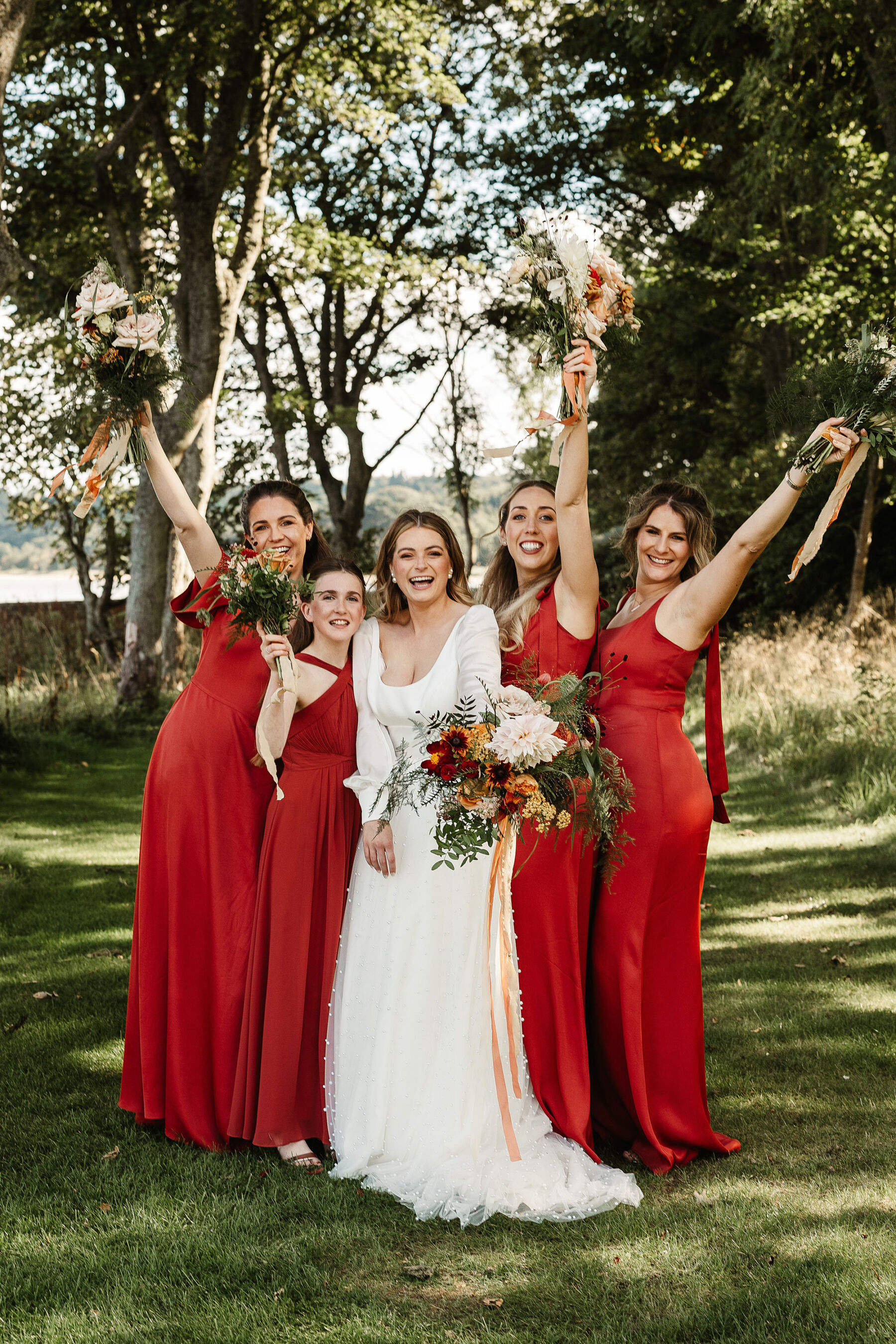 How They Met
It is not the most romantic story, but, our eyes first met across a meeting room. Luke and I worked together and first were great friends before he finally got out of the friendzone and made a move on a booze fuelled work night out.
We got engaged on my birthday. It was during covid and we were meant to be in Paris, but instead booked the most gorgeous converted Chapel in Bruton.
We were both in our PJs and the dog sat right beside him as he got down on one knee. He did not propose with my engagement ring, but instead got a replica ring made of one very special to me that I unfortunately lost. He made an appointment at a ring shop in Bath the next day to start shopping for the perfect ring together. It was perfect!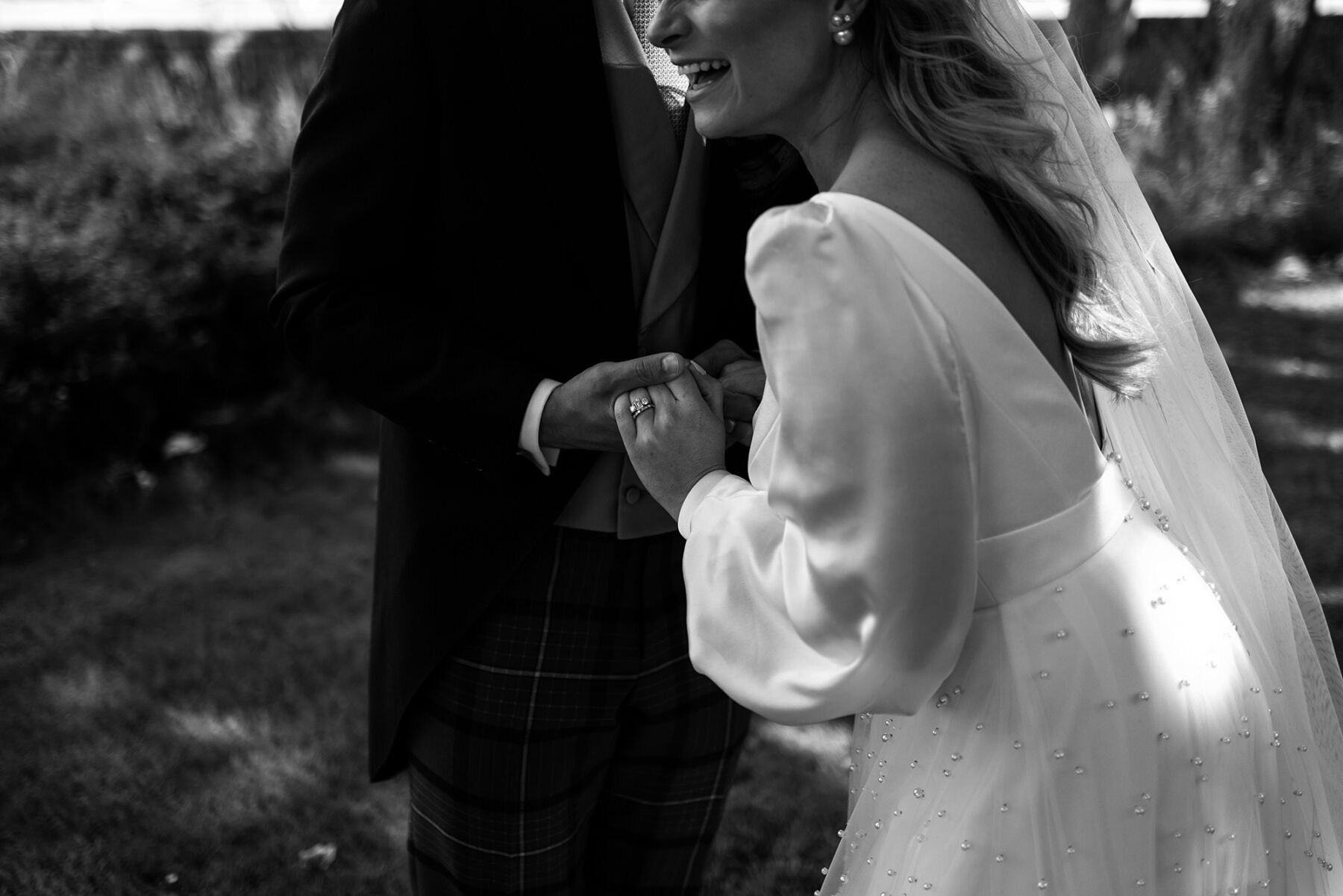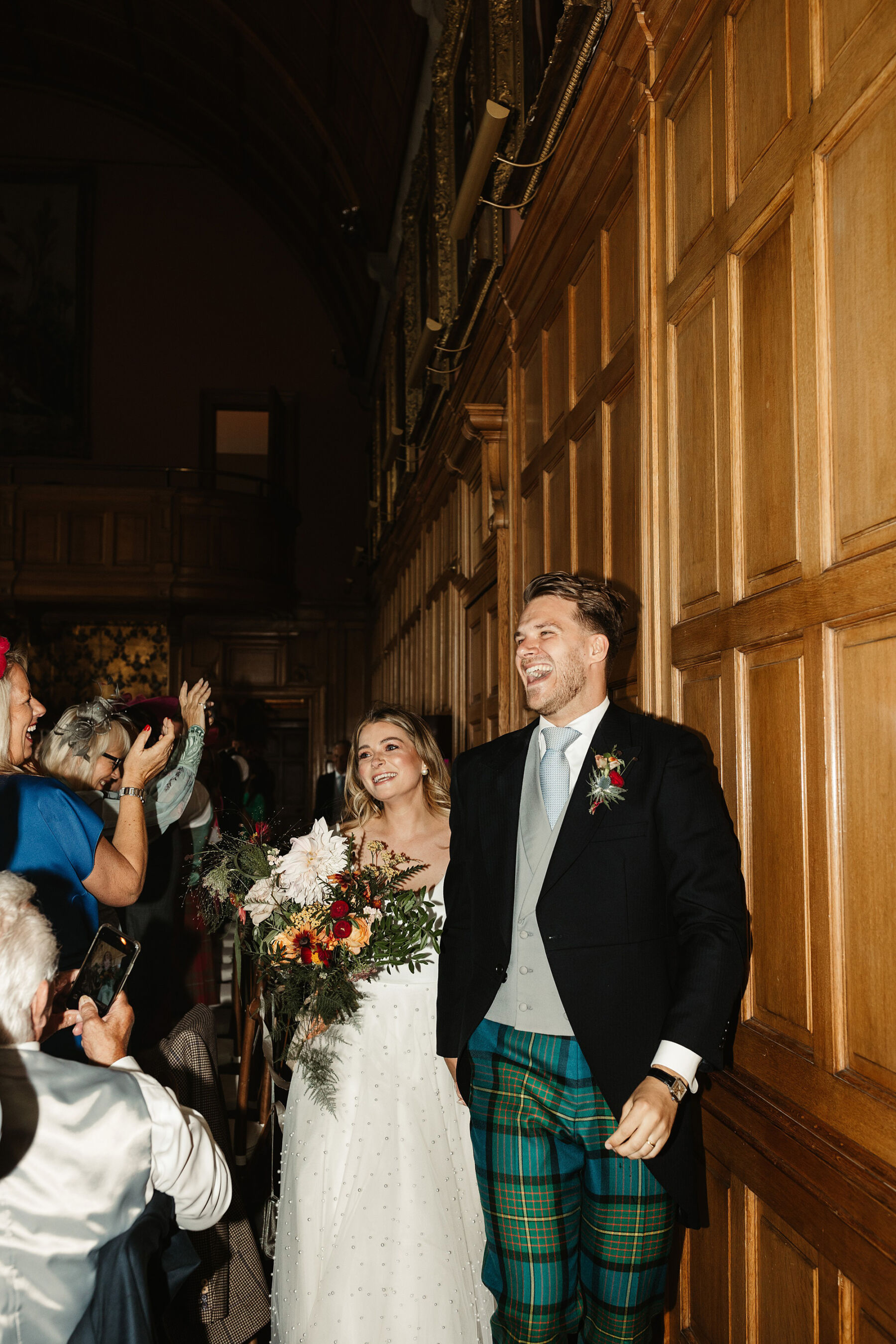 The Reception
---
The wedding day was approaching autumn time and the whole castle had elements of oranges all over. The colour of burnt orange, peaches and burgundy stood out to me as the perfect fit.
We very kindly got gifted candles and diffusers from Neom to scent the wedding. A very nice and pretty touch!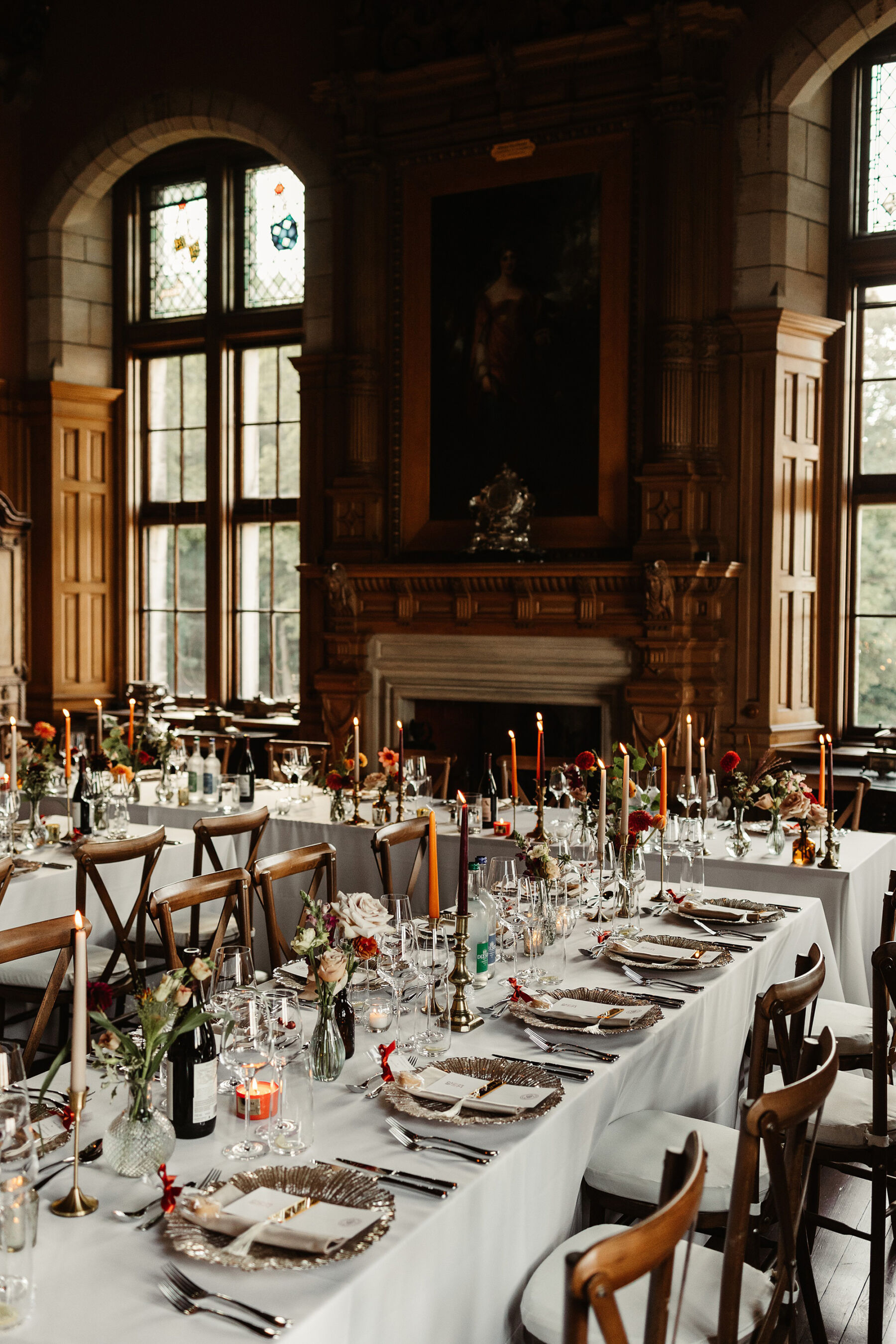 We had bespoke bar menus, cake menus, signage etc. that I sourced from etsy on a gold acrylic. We also did bespoke personalised napkins, straws, place cards, confetti, tissues all sourced from Etsy too. We even did a wedding newspaper which Luke put together to go in all our guests hotel rooms the day before the wedding with Edinburgh gins in tins and a hangover recovery kit also personalised.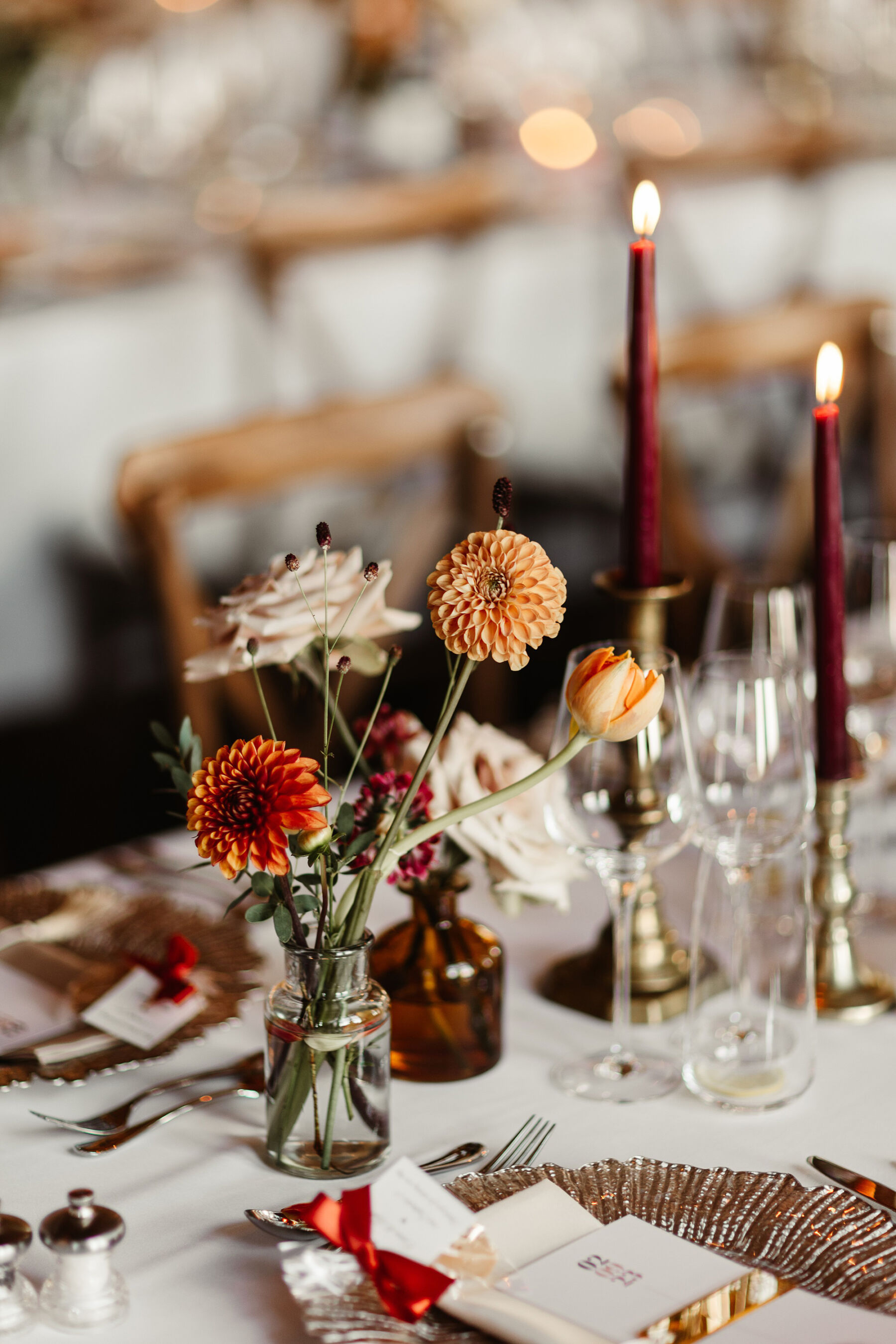 All of our guests went away with a watercolour painting of them from our portrait artist. We also had Scottish tablet on the table with our initials on it made by Sixpenny Blue.
Luckily enough for me, my dad owns a marketing agency. One of his graphic designers Owen Davies did all of the artwork and my print supplier Spot On did all of my printing free of charge.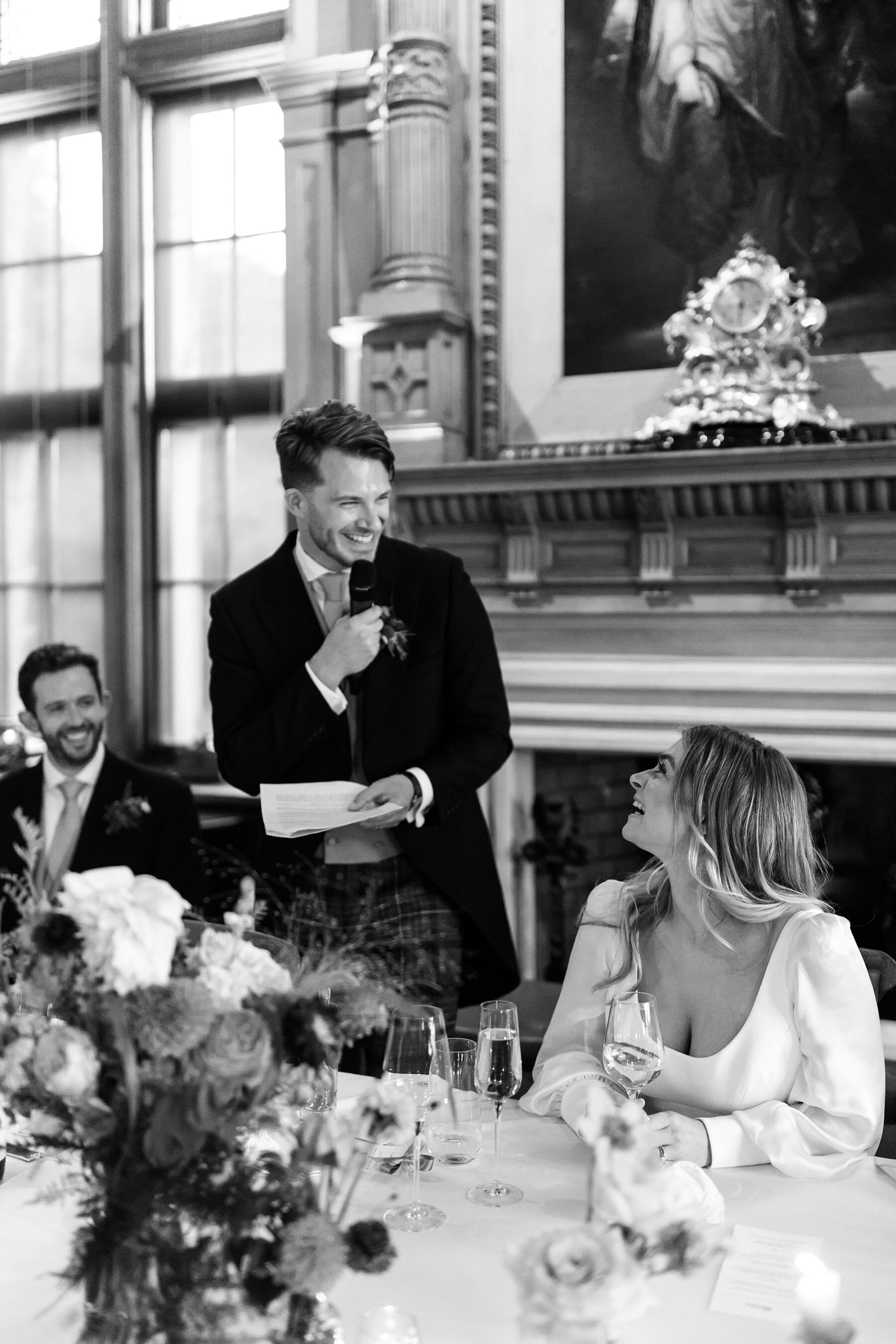 Liggy's Cakes in Stockbridge was our cake supplier. We went in for our cake tasting expecting to do a vanilla three tier cake. We left completely obsessed with their gorgeous designs and amazing flavours and went for a four tier cake with each tier being totally different. and the whole cake was adorned with gold leaf and macarons. We even had an exact replica of our dog made in mini form to it alongside.
Evening & Entertainment
We hired a range of entertainers, that included Magician Cameron Gibson, Cairn String Quartet, a Piper and Ceilidh Band both sourced through Elite Bands, and evening band – The Get Down and Portrait Artist Cheryl Morrice.
We chose a rather unusual first dance. We are not into pop music so the decision was hard. We ended up doing a garage classic 'Flowers' done acoustically.
Words of Wedded Wisdom
Stay calm and give yourself plenty of time! I would suggest having a planner on the day and someone who is with you from getting ready all the way to the end of the evening. I would also recommend making an event sheet. Just get every bit of detail from your head down onto a spreadsheet.
Think about what your guests are doing when you are off getting photos and ensure they have plenty of entertainment and talking points.
When creating a table plan – do not try and and go straight to the laptop. Write every name out on a post-it note and you can move them around until you find the perfect table plan and only then commit it to a spreadsheet.
I would have been in my dress a little earlier. I was running a little behind! And I would have also insisted on my dad have a time limit to his speech.
Love My Dress Wedding Directory Members
The below suppliers and venues featured in this article are part of the Love My Dress Wedding Directory.
Additional Credits
The below suppliers and venues are featured in this article, but are not part of the Love My Dress Wedding Directory.