These beautiful images bring back such lovely childhood memories for me – ones of exploring this hidden, magical space called Ingestre, that was located just a couple of miles from the village I grew up in.
Ingestre Orangery is located within the grounds of Ingestre Hall, a 17th-century Jacobean mansion that overlooks landscaped gardens designed by Capability Brown and has it's own tiny Church on site – a Christopher Wren design. The entire setting is accessible by a discreet turning off the country lane that winds itself between the village of Great Haywood and the nearby town of Stafford. It is a truly hidden, magical, secret gem and I am so delighted to be sharing it with you here today.
Charlotte Palazzo Photography

+ Follow
The talented photographer behind this editorial is our directory member, Charlotte Palazzo Photography, who teamed up with florist Claire of Myrtle Fox & Maude. This talented duo and their creative team have captured the Orangery at Ingestre in such beautiful light.
The two met one crisp Autumnal day at a cosy coffee shop to discuss their shared love of that magical luminuos Autumn light (my favourite too).
It wasn't long before a plan had been hatched to capture this light within the glory of an original glasshouse setting, along with the support of a group of  talented Staffordshire wedding suppliers.
"The Orangery was saved from a wreck reminiscent of Miss Haversham and beautifully transformed by way of English Heritage funding into a stunning venue perfect for an intimate wedding."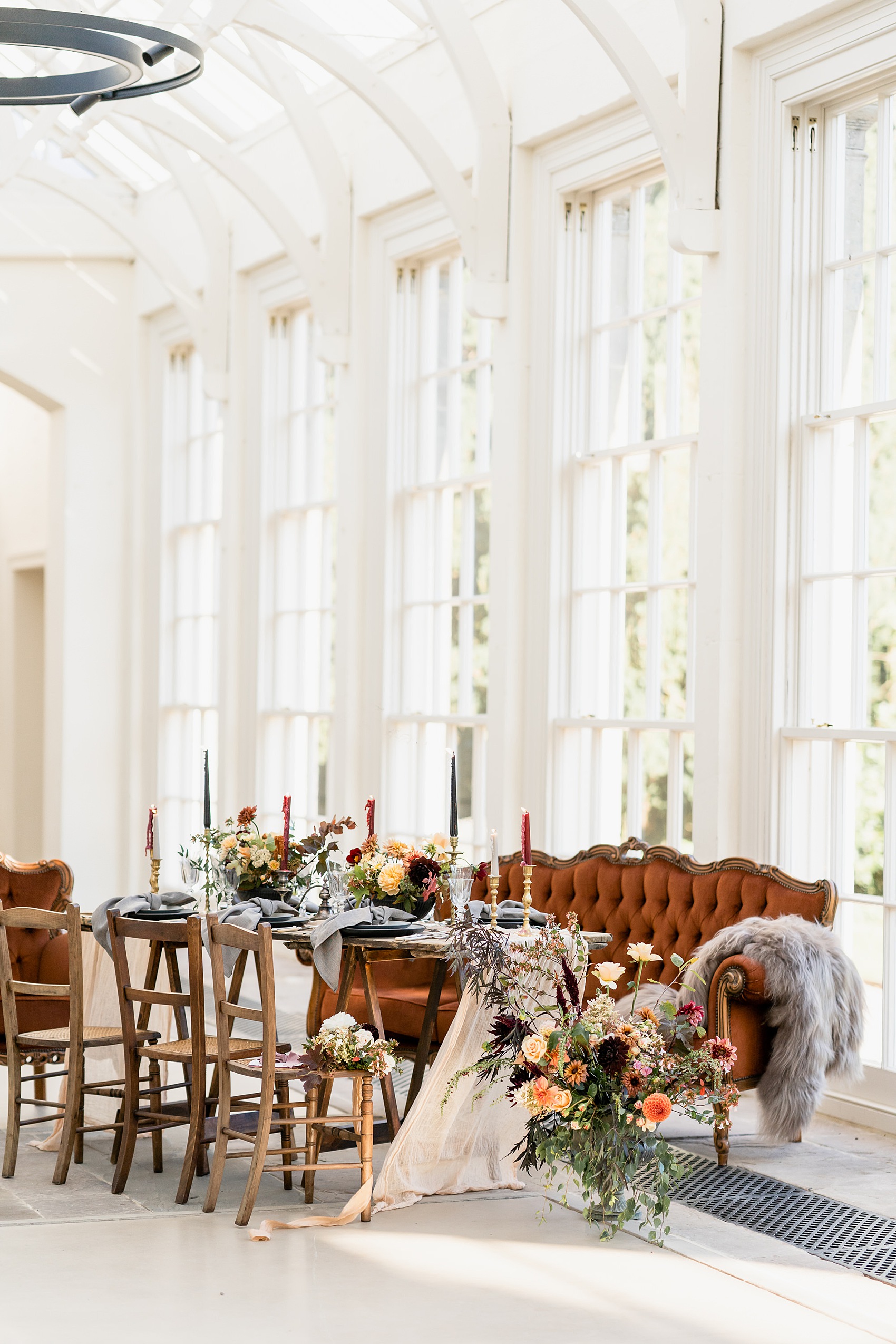 "Neighbouring Ingestre Hall has sweeping gardens designed by Capability Brown, a small Christopher Wren designed church, and stunning architecture at nearby Ingestre Stables."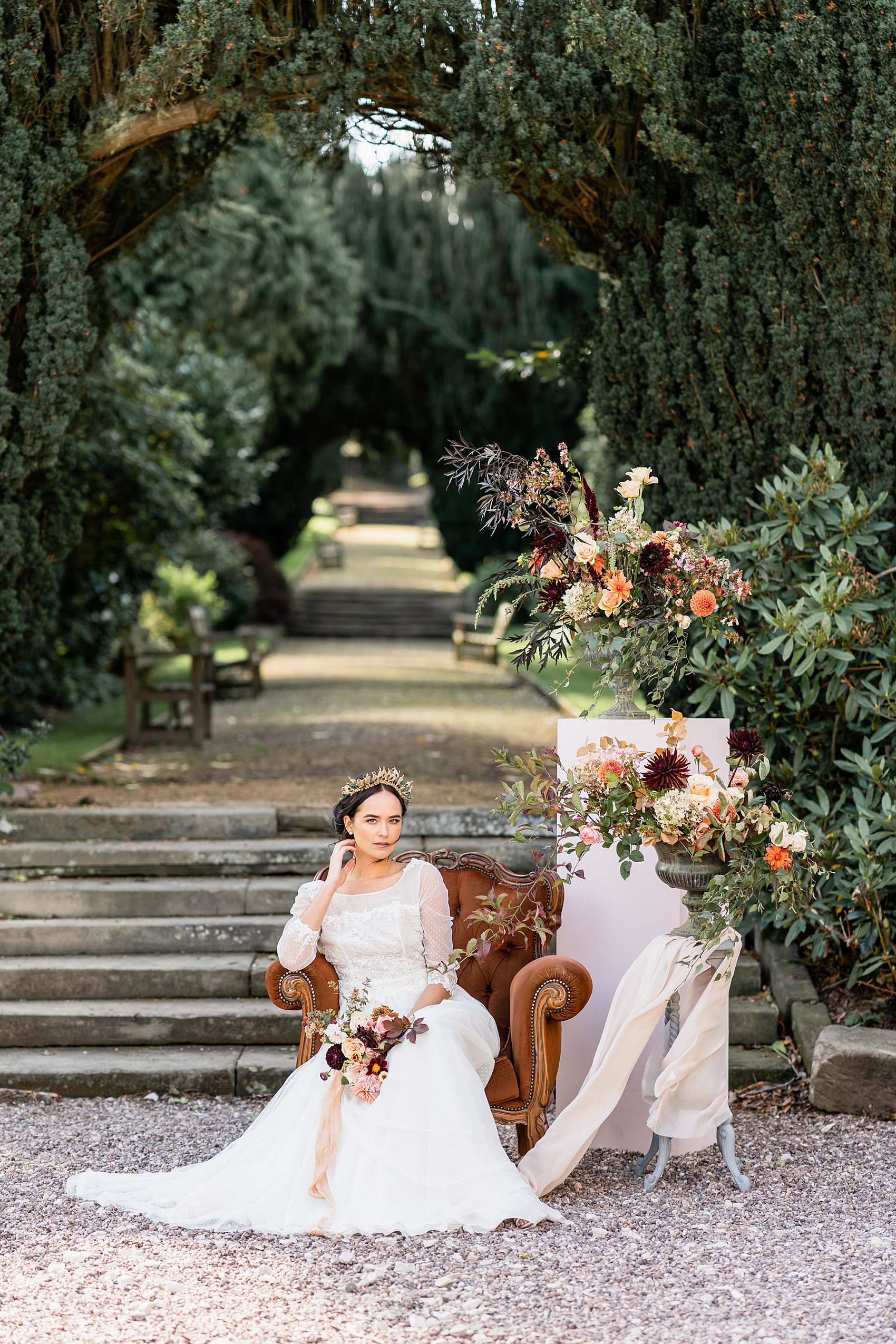 "The shoot was hopelessly romantic in nature, with bespoke dresses by Sarah Willard Couture, delicately embroidered shoes by Di Hassal, beautiful hair accessories from Glorious by Heidi and even the inclusion of a horse, 'Mr Bing', from the local stables."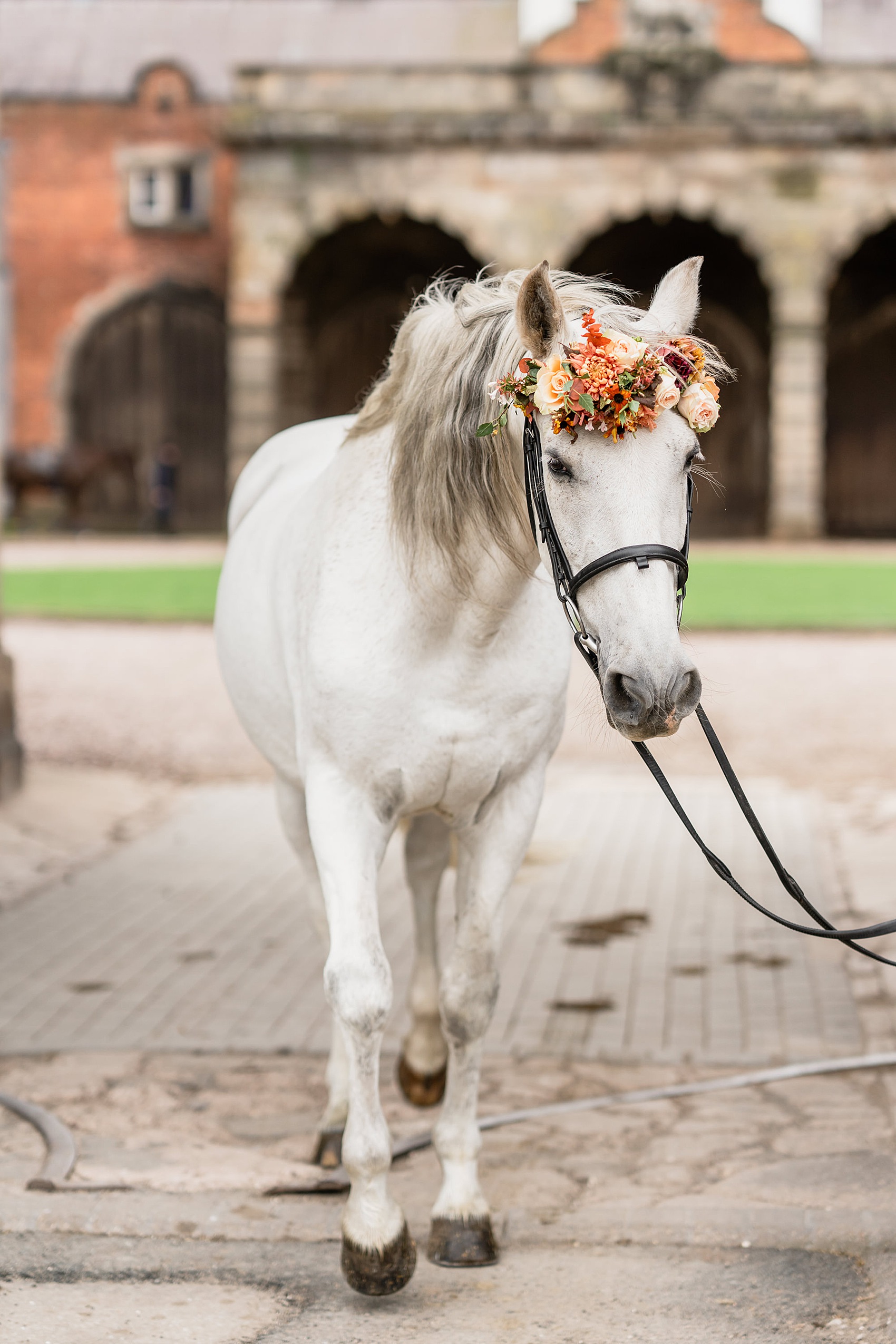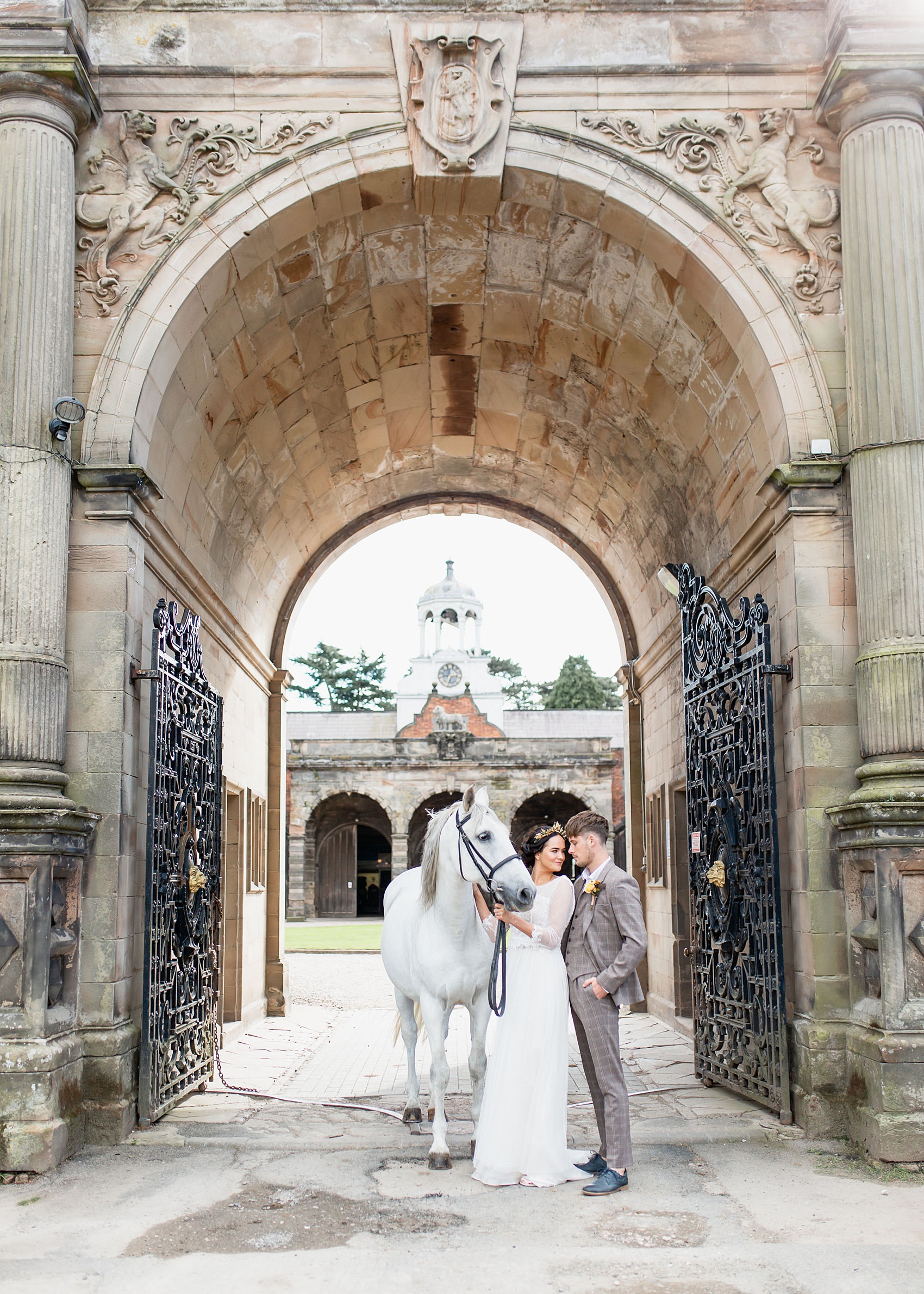 "The styling and floral design perfectly captured the vast white spaces and the changing light whilst creating a deeply, rich Autumnal intimacy through a vibrant use of chocolate, caramel and dusky pink tones."
What absolutely beautiful images. For anyone looking for beautiful Staffordshire wedding venue, I encourage you to take some time to find out more about Ingestre Orangery.
And of course, if you are looking for a talented photographer to capture your wedding at Ingestre, we recommend the wonderful Charlotte Palazzo without a second's hesitation.
Our love and thanks to the entire creative team who brought this beautiful Autumnal vision to life.