The exceptionally beautiful Gloucestershire country house, and Love My Dress recommended venue, Elmore Court, played backdrop to this playful and vibrant wedding editorial.
Captured by the very lovely Laura Martha Photography, these images were dreamt up by three ladies who have a passion for Australian flowers and styling. Creating a day that would build up in colour, from soft whites, blush & bold leaves, into romantic pink and reds.
Laura Martha Photography

+ Follow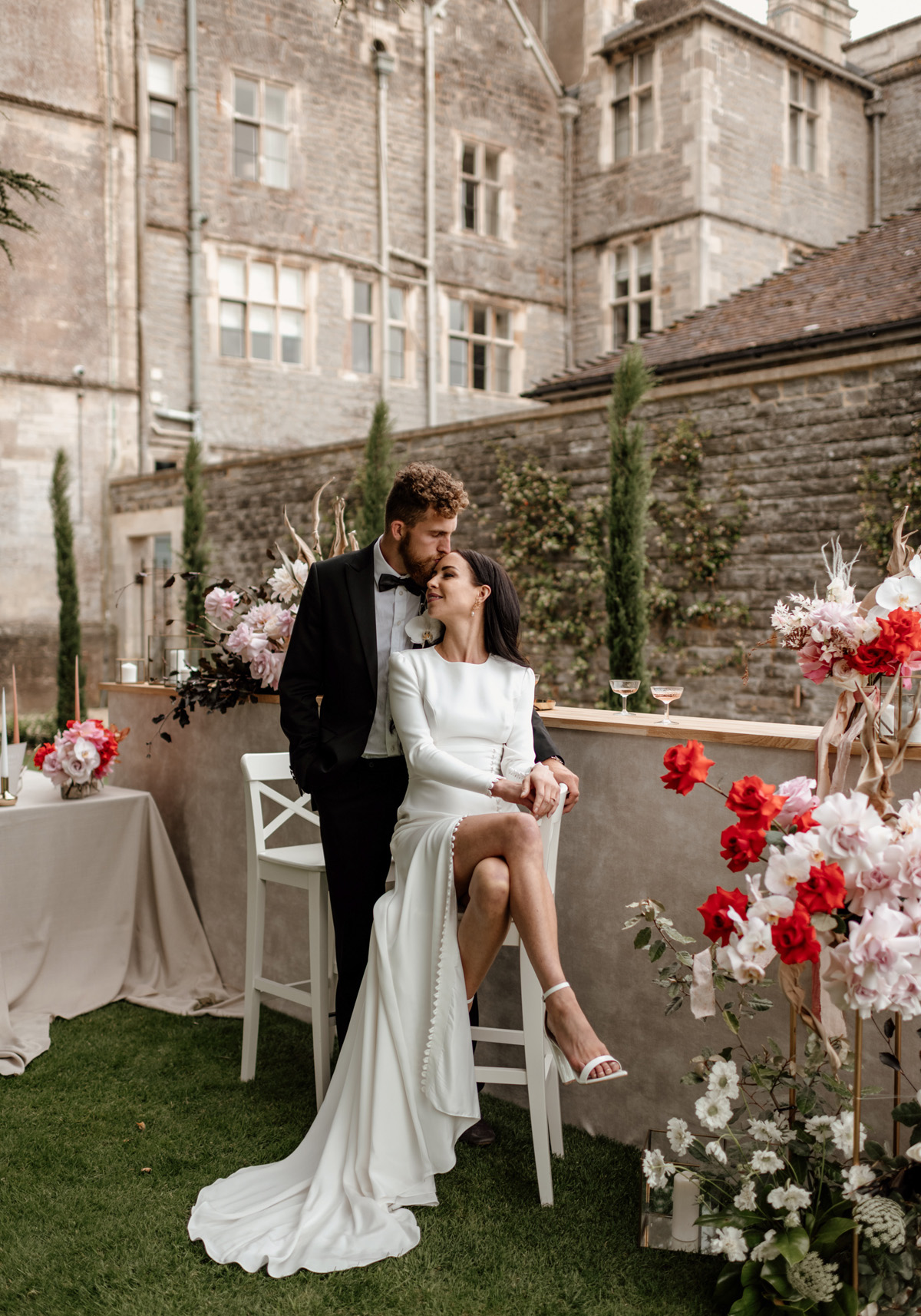 "The ceremony scene was florist Lucie, or Bud Flora's stand out flower installation from the day – using striking bold Magnolia's grown on the Elmore Court estate, the size of which we haven't seen since our days in Australia, and she then created a bountiful rose install that would frame the couple beautifully."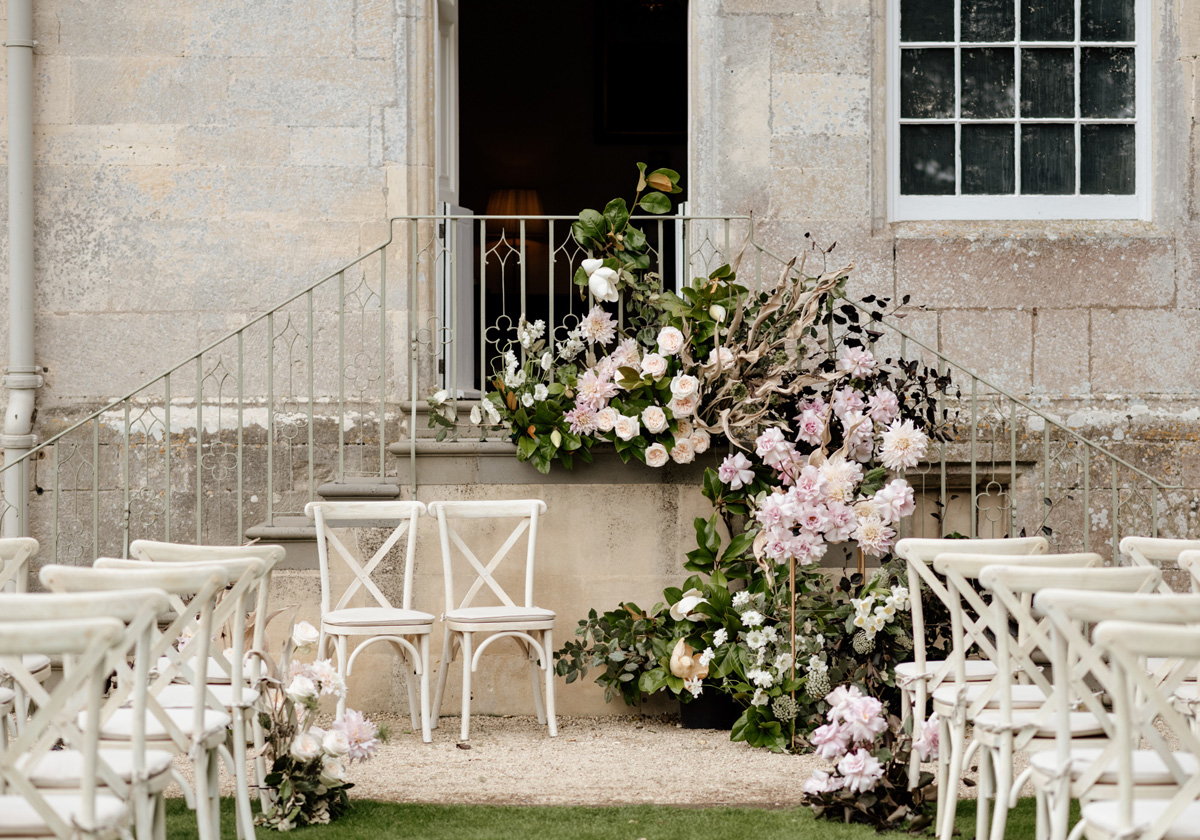 "Lucie is a London based florist who draws her inspiration from her time living in Australia, big bold flower installs, which focus on colour, florals and many roses."
Lucie says "Contemporary romantic florals were basically the dream brief from Laura and Elmore court was the perfect location to do that."
"We wanted to draw on the elegance and drama of the venue in the ceremony set up, enhancing what was already there, using foraged foliage from the grounds."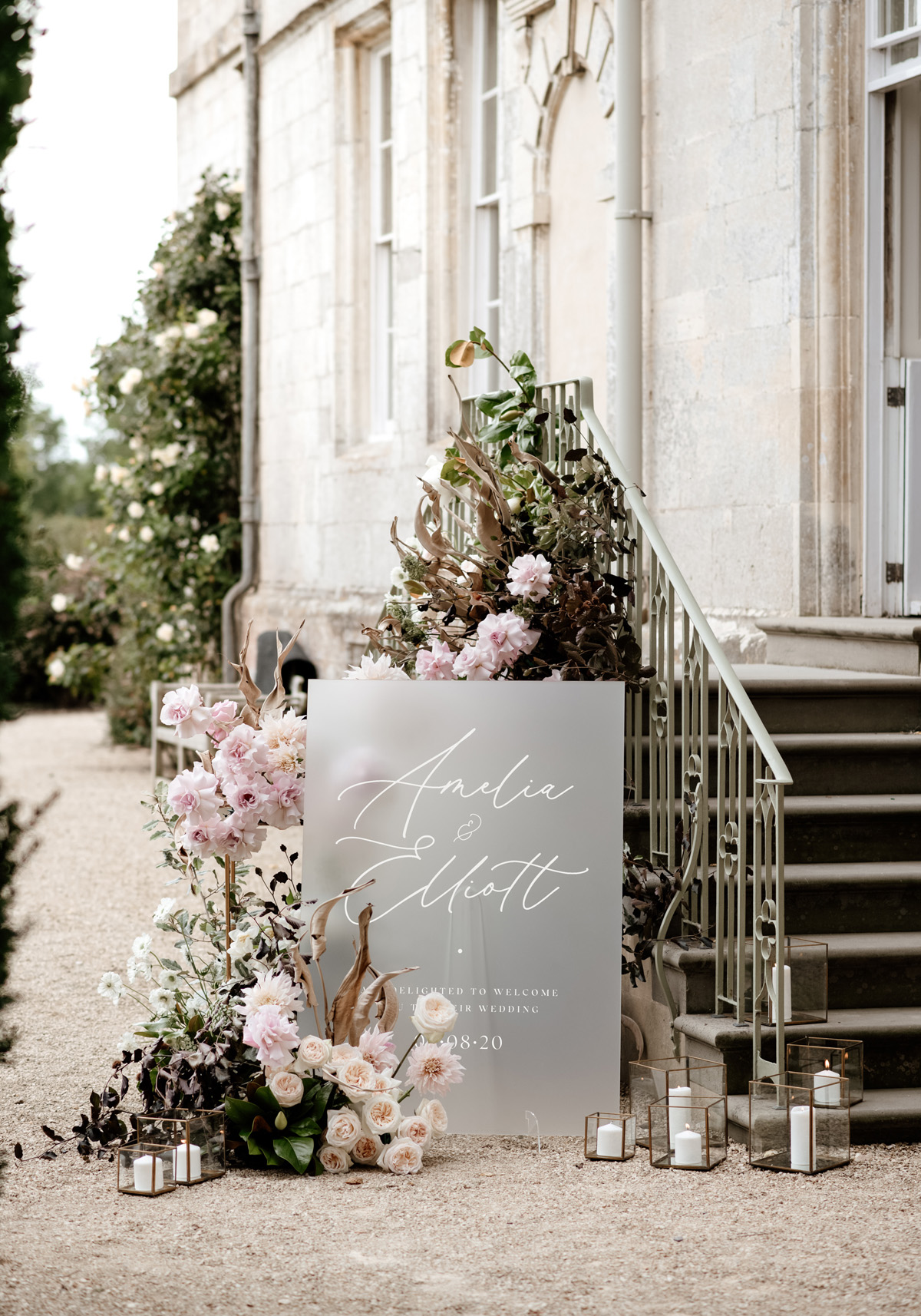 "We wanted to explore the concept of building on a colour palette through-out the day elevating the florals and design from day to evening look, adding an element of fun and colour."
"A bridal bouquet is a real show stopper piece. Dried elements were used alongside the softness of the sweet peas and roses to create the perfect contrast in shape and textures."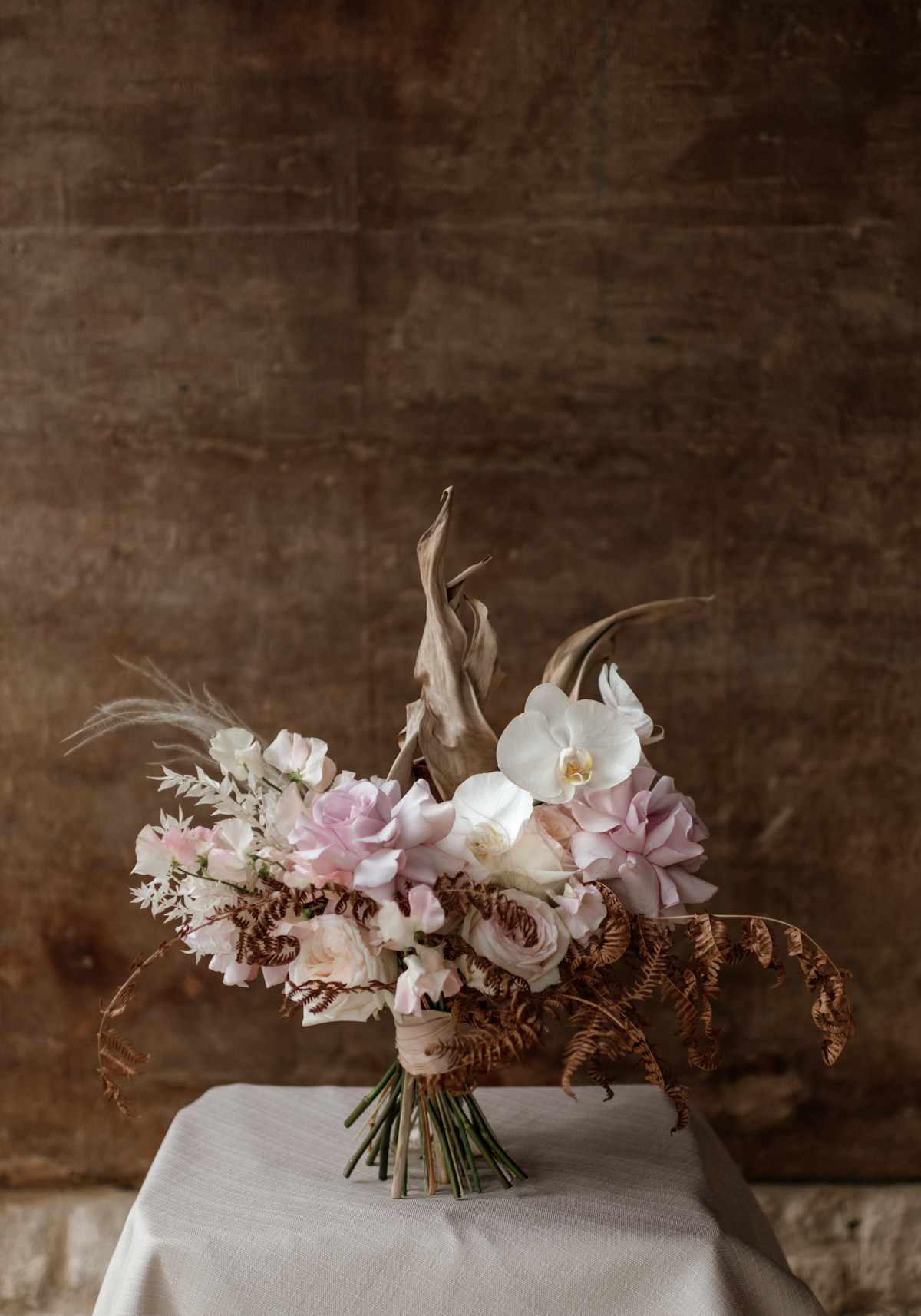 "To achieve this look, I used minimal foliage to create clean modern lines.  We used a mixture of blush, soft pinks and striking pops of red roses nestled between the textures of the café au lait dahlias and phalenopsis orchids in a subtle ombre effect in the long and low table centre designs."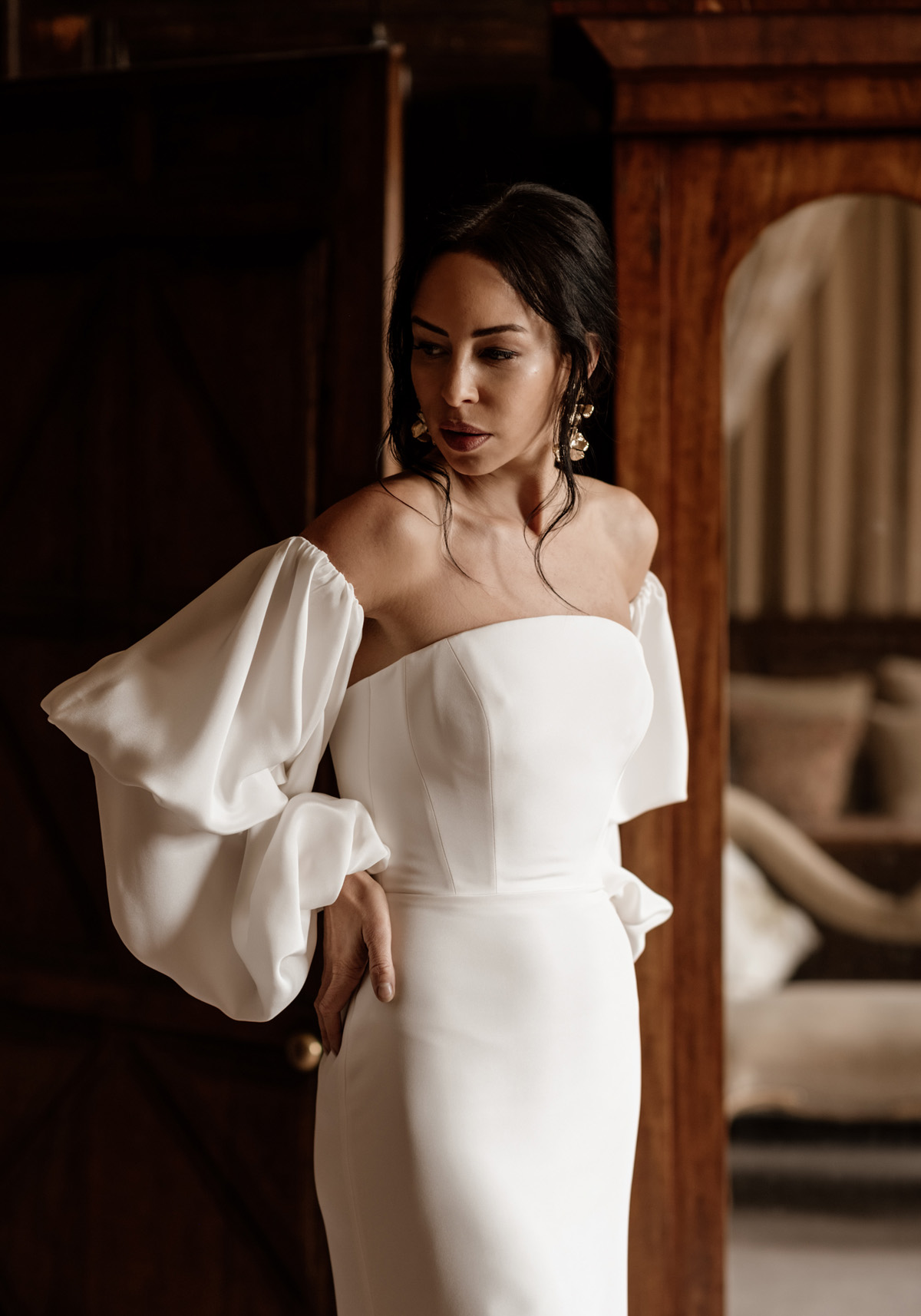 "To me there is no more romantic and elegant flower than a rose. The flowers sat in clear glass trough vases which really offset the square tables and gave it even more of a modern edge. Just shows you don't have to compromise on style and design for an outdoor or smaller wedding."
"The stairs on the east facing lawn were to be the centre piece for this beautiful ceremony scene, with 30 seated guests. Elmore often have celebratory lawn ceremonies when it's a glorious day outside"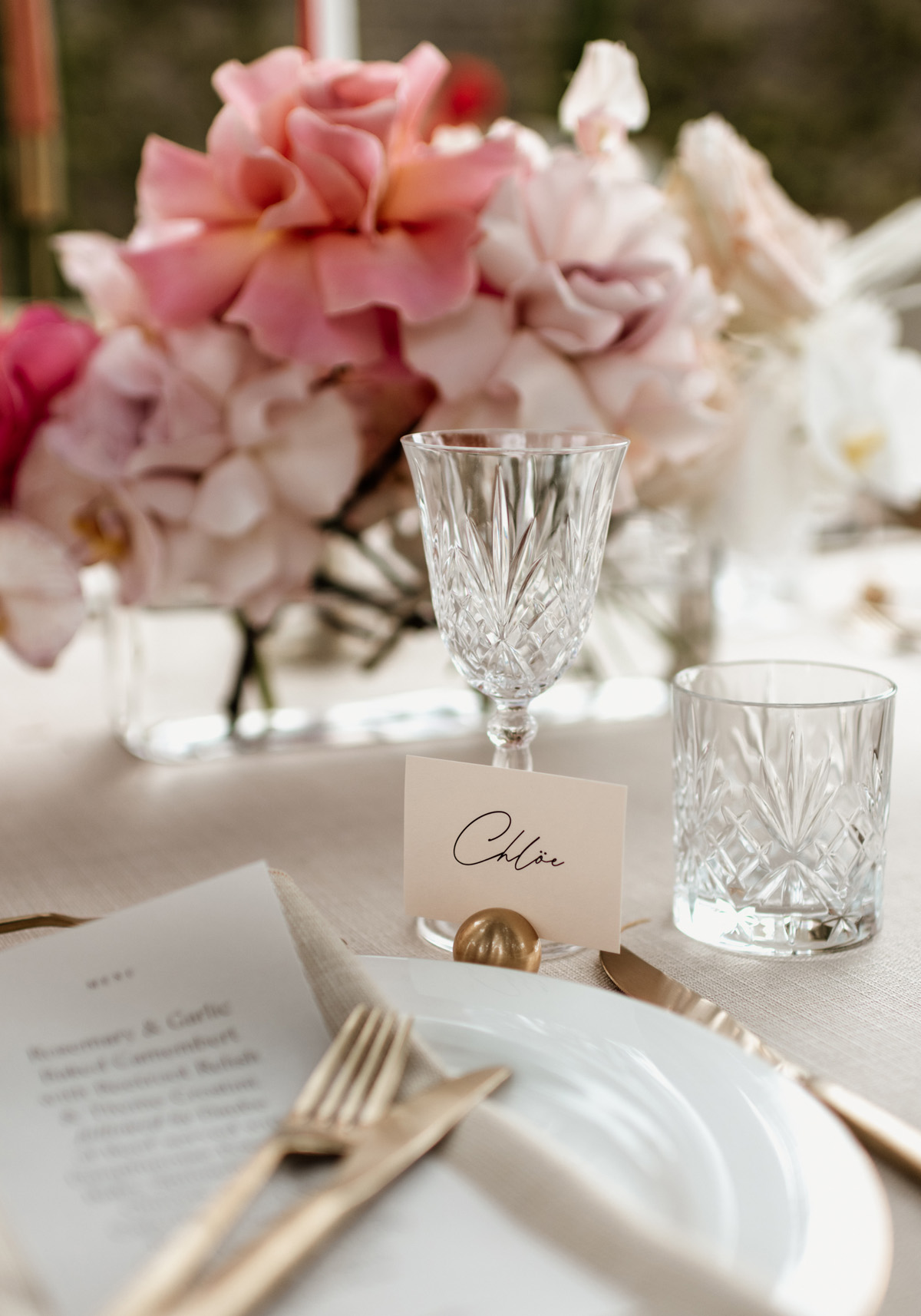 "Martha from Anemone who's wedding & event business is based in London, wanted to ensure the wedding design was modern, bold and creative in design."
Martha says "The design for this shoot is contemporary, romantic and elegant with a bold, playful twist and luxe vibe."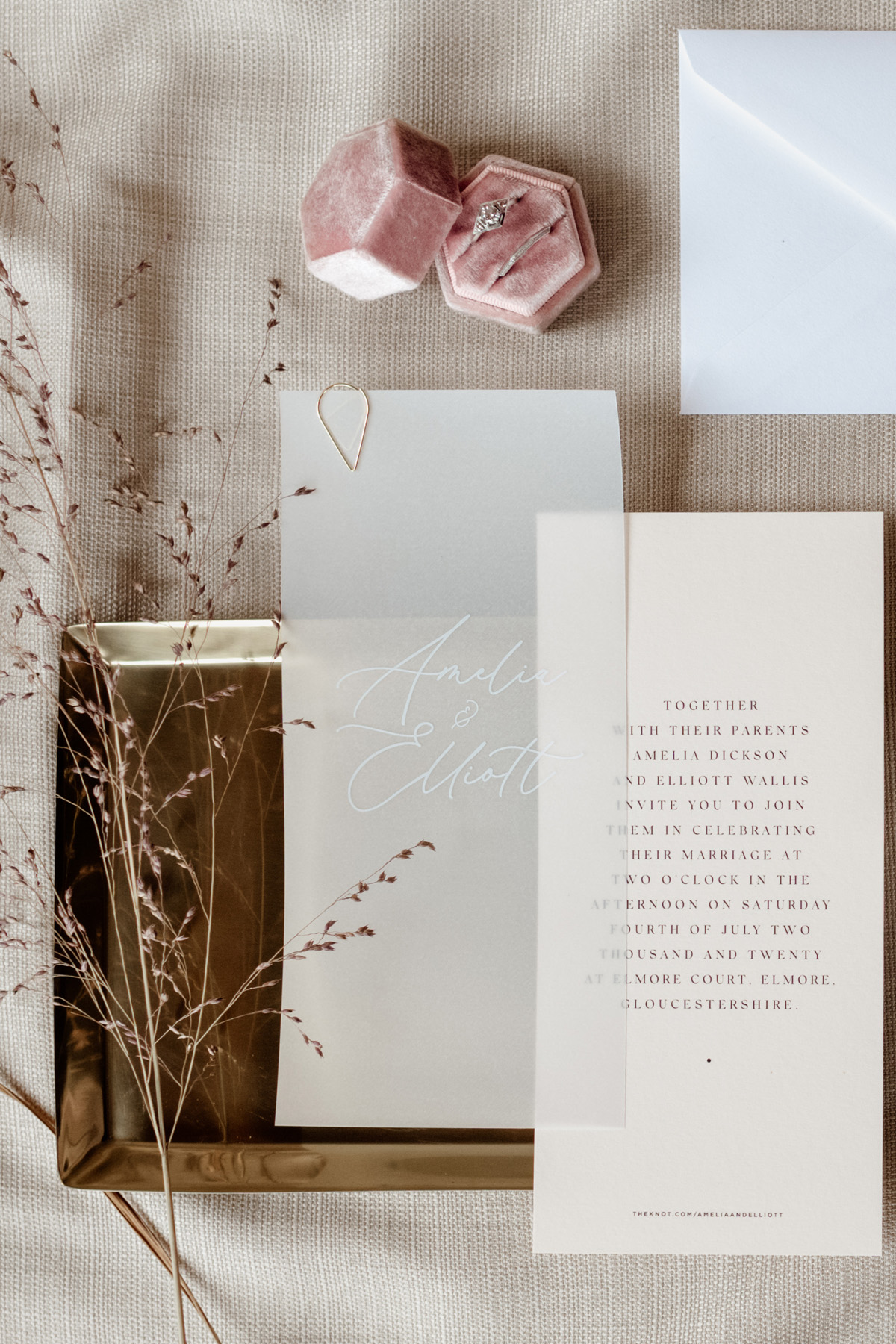 "The soft neutral palette of white, blush and pale stone is brought to life with vivid contrasting reds, rose pink, and rusty orange."
"For this shoot we wanted to showcase the beauty of Elmore Court and the surrounding gardens in an intimate summer wedding story. A micro wedding for 30 guests with a stunning outdoor ceremony and intimate reception on the lush lawns."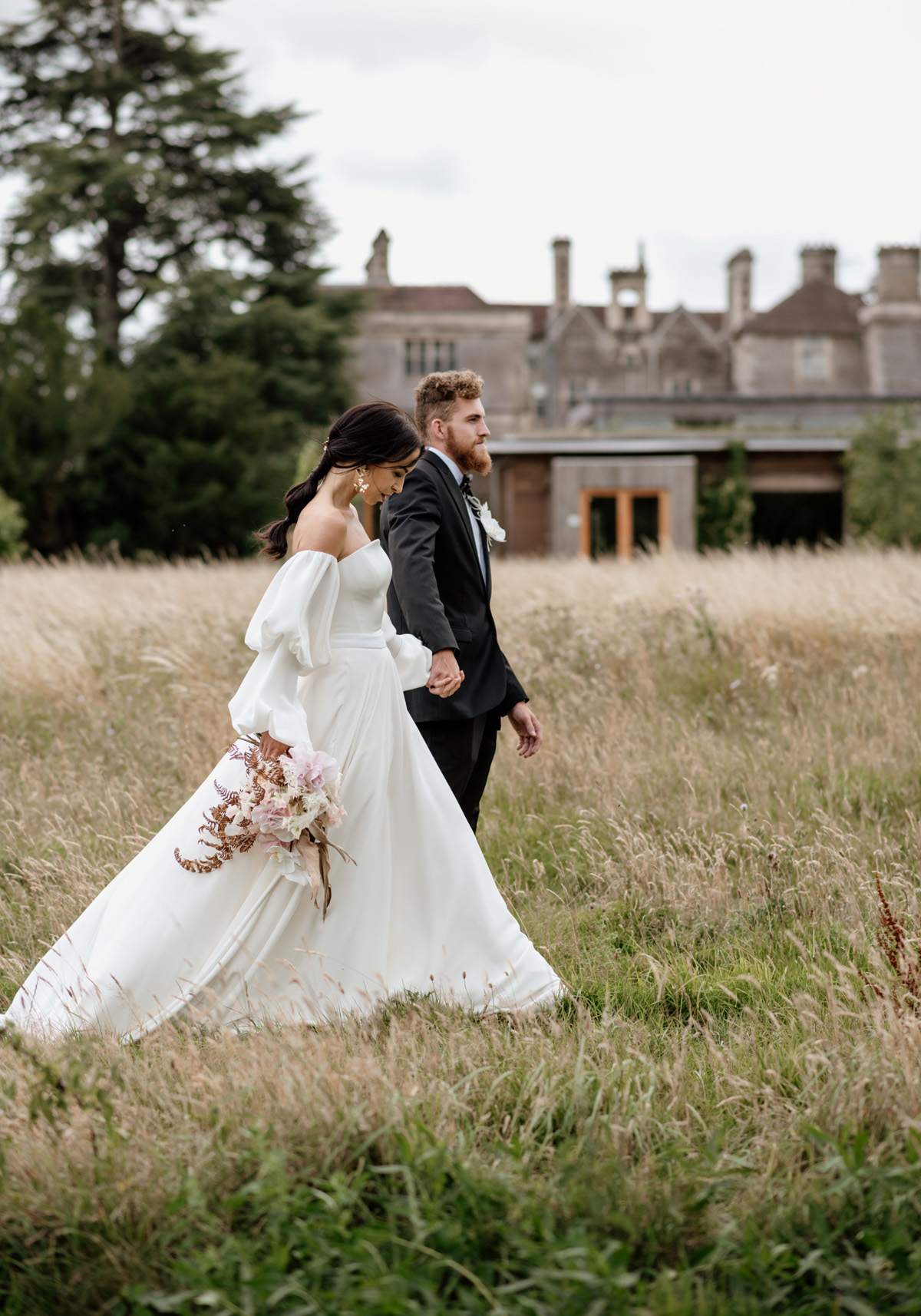 "Three stunning bridal looks by Emma Beaumont weave through the story as the colour builds from pre-ceremony to after party."
"The styling by Anemone infuses modern elegance with the historic rural venue. Contemporary florals in glass troughs by Bud Flora, and modern gold decor elements beautifully compliment the more classical tableware from Vintage Gold China and draped linens from 88 Events."
"Every detail is considered, from the velum menus and calligraphed handmade soap favours by Crum & Co, to the ruffles of flowers cascading down the wedding cake by Avant Garde Cake Studio. The look is pure modern romance".
"As the photographer, Laura Martha I originally dreamt up a shoot which would see a country manor house in the rolling fields of the Cotswolds brought to life in a modern way, where aspiring couples could see their personality come alive with design that reflected them."
"I approached Martha and Lucie with an original design which incorporated more country greenery, however the ladies helped pull this shoot into a new modern direction, which would venture away from the recent trends, and instead we felt inspired by colour pops, building red into the day as it grew later."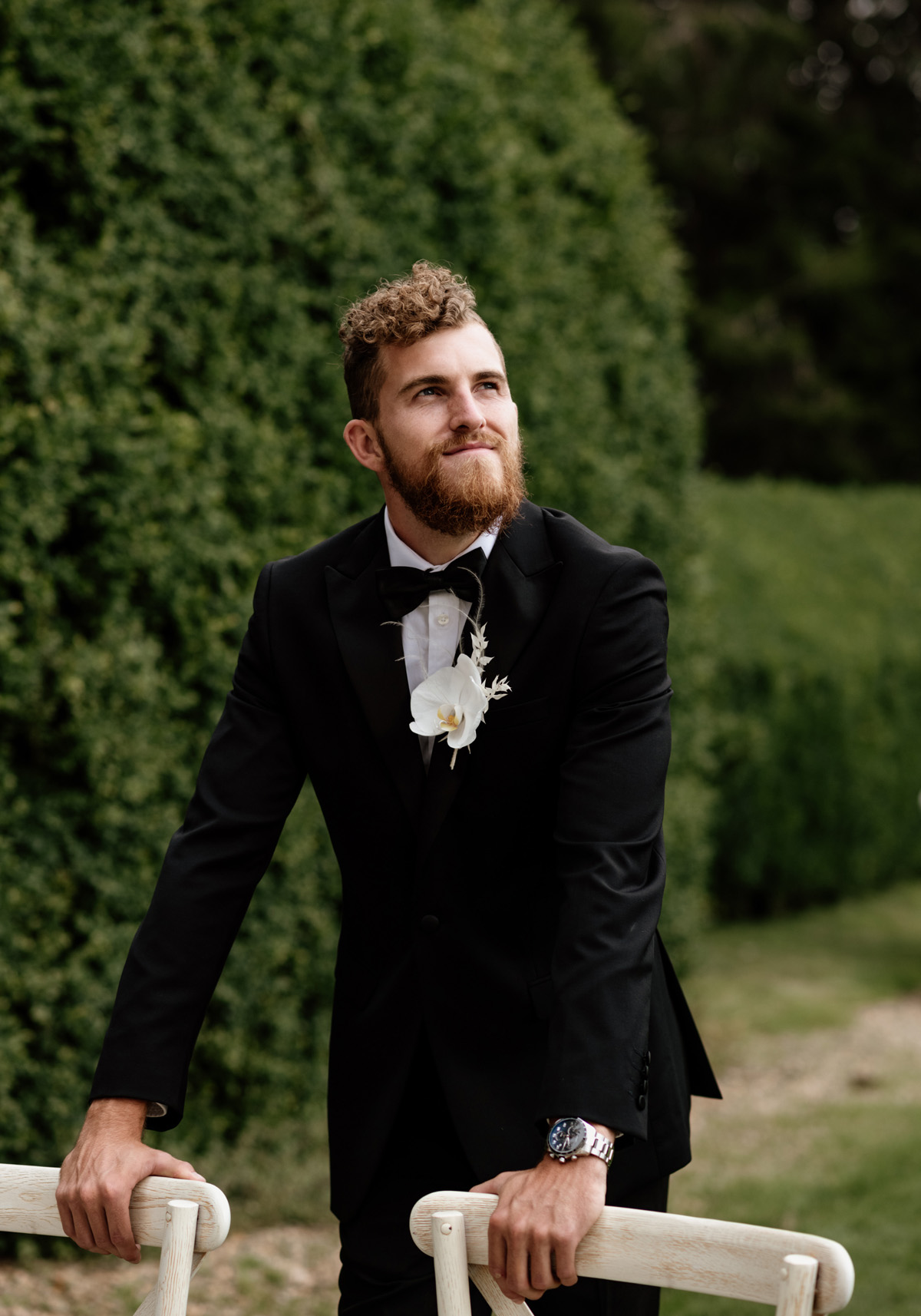 "By the end of the day, the party gown is on, the bouquet is pink, red, bold, and the confetti has announced the evening dancing has begun."
"All our suppliers are fantastic friends, who all came together to create a wedding styled shoot, that didn't compromise quality or style."