We're sharing a beautiful pre-covid wedding with you today lovely ones.
Hannah, a Legal Advisor, married Rayn, a Cognitive Behavioural Therapist, on 3rd November 2019 at Hugh Fearnley-Whittingstall's River Cottage HQ in Axminster.
The couple, who had been together for six years before becoming engaged for a year, hired the wonderfully talented wedding film makers, G and T Film – also a Love My Dress highly recommended supplier, to capture their wedding in video format. I couldn't love this sweet little film more.
"Love my dress was a constant source of inspiration to me! I found if I looked at too many websites, it got overwhelming so I would always enjoy looking through the 'real weddings' when the email came into my inbox."
"I love Autumn and its colours. We both wanted something rustic, country, informal, quite casual and something where everyone was comfortable."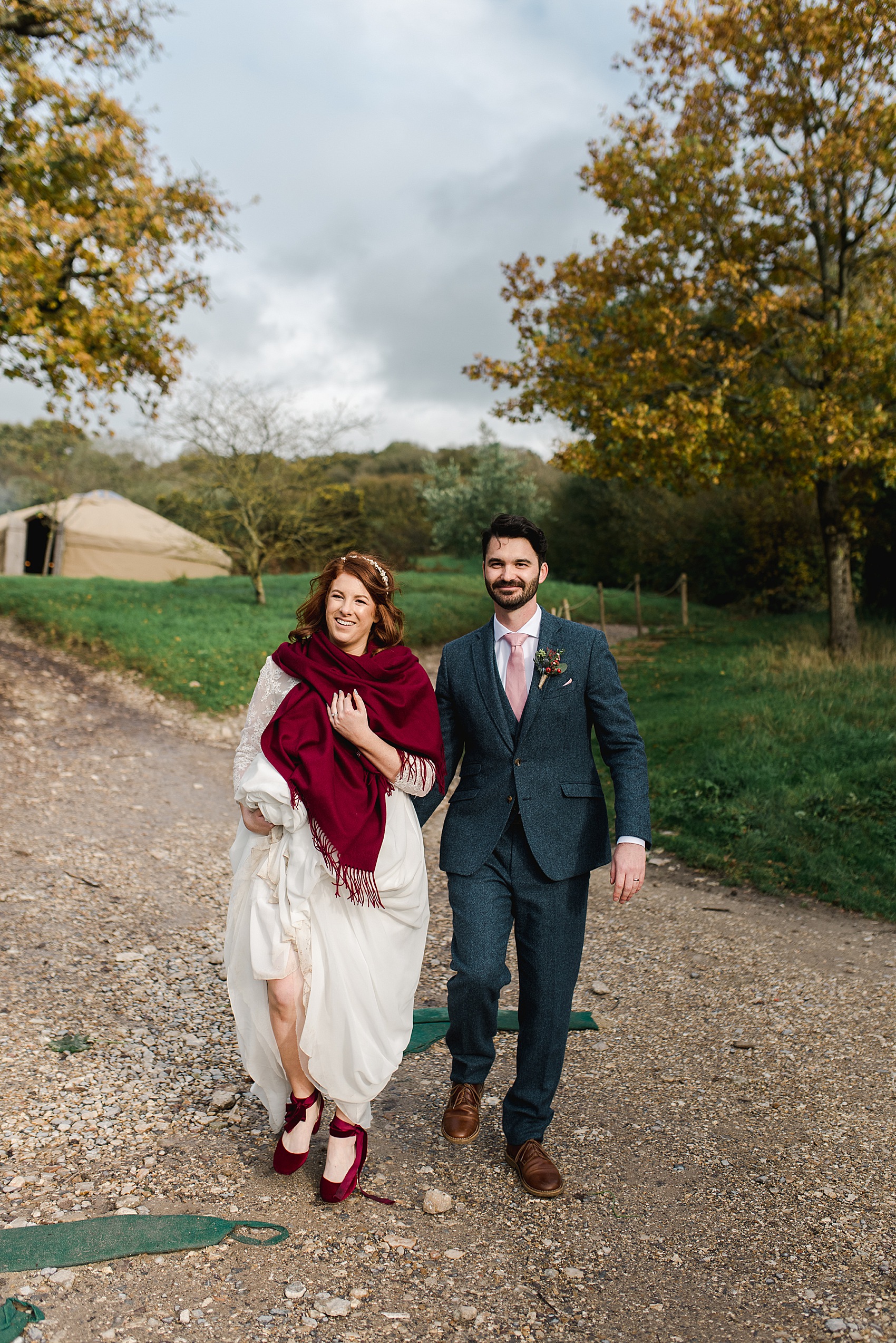 "The space at River Cottage allowed us to use the whole site which meant that our friends who had little ones could hide away in the cosy farmhouse whilst others stayed in the yurt for drinks."
"We loved the atmosphere of River Cottage and the food was, of course, a big selling point for us. River Cottage also has a Wedding planning who helped us throughout the process; Laura and her team."
"I loved every part of the day but I also loved the day before – I stayed at Wellies B&B in Corfe and had a couple of friends over the day before."
"It was so calm and this carried through to the morning of the wedding. It was a lovely atmosphere."
The couple used the design services of Atelier Rosemood to produce their stationery.
Hannah's pretty dress was from Lovely Bridal in Honiton.
"Lovely Bridal was such a wonderful experience. Dawn and her team were fantastic from start to finish."
"The shop has a great variety of dresses and Dawn helped me try all sorts of different options. I would defiantly recommend Lovely Bridal."
"I loved my dress, as our day was quite rustic/casual, I wanted a dress that reflected this. I also loved the colour of my scarf which I think lent itself well to the autumnal colours and the flowers in the bouquet."
"I had a headband made by Lila and it added a little sparkle to the outfit. I hope to pass this down to my own daughter one day for her own wedding!"
"My beautiful shoes were a last minute purchase (and perhaps one of my favourite choices) from Harriet Wilde."
Hannah's bridesmaids wore the prettiest, feminine gowns from the absolutely brilliant Maid to Measure, another super FABulous and highly recommended member of our directory.
Maids To Measure

+ Follow
"Our flowers by Nicky's Flower Studio, Taunton were amazing and inspired by the fact that Rayn and his family are originally from South Africa, he wanted to include the protea which is the national flower of South Africa."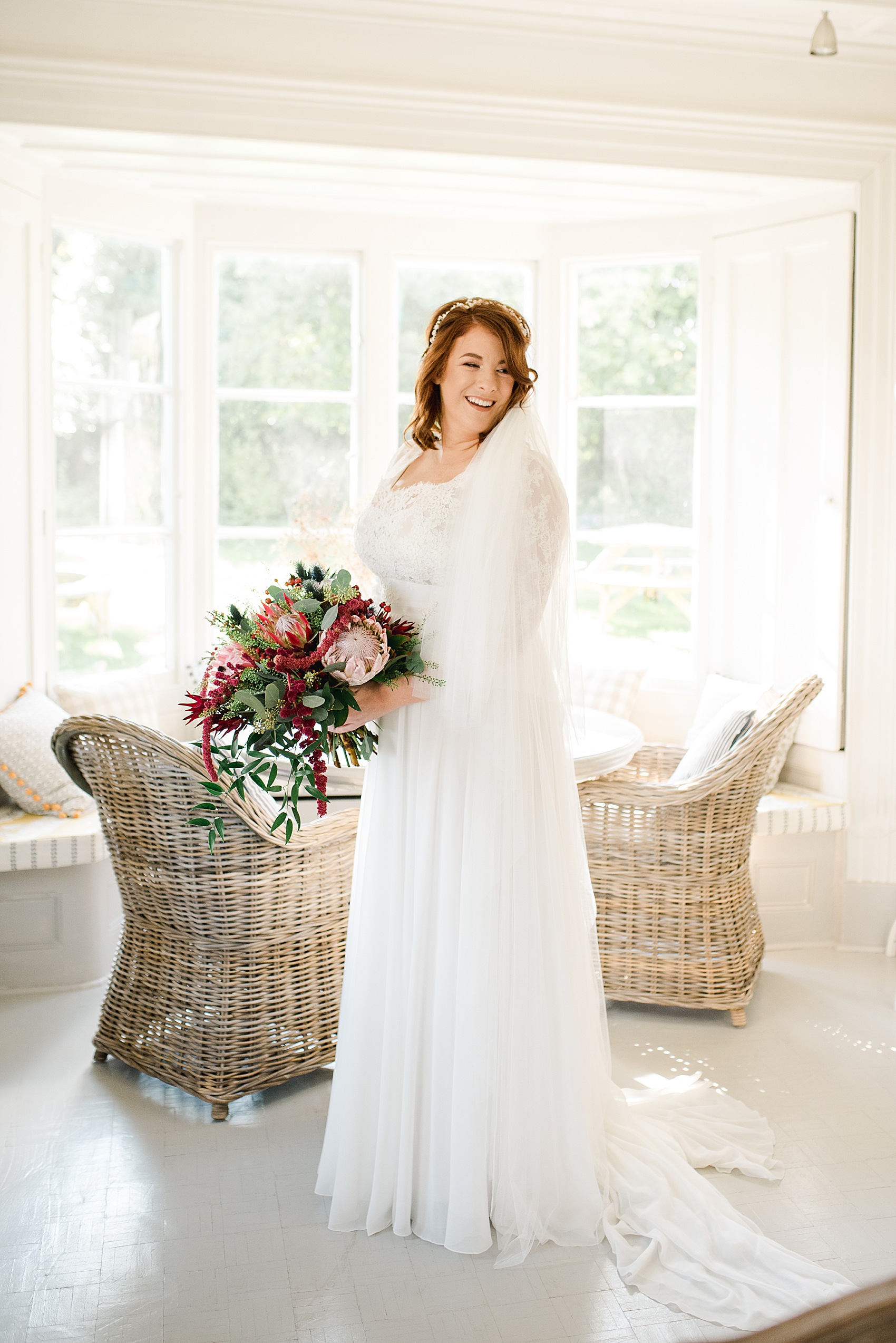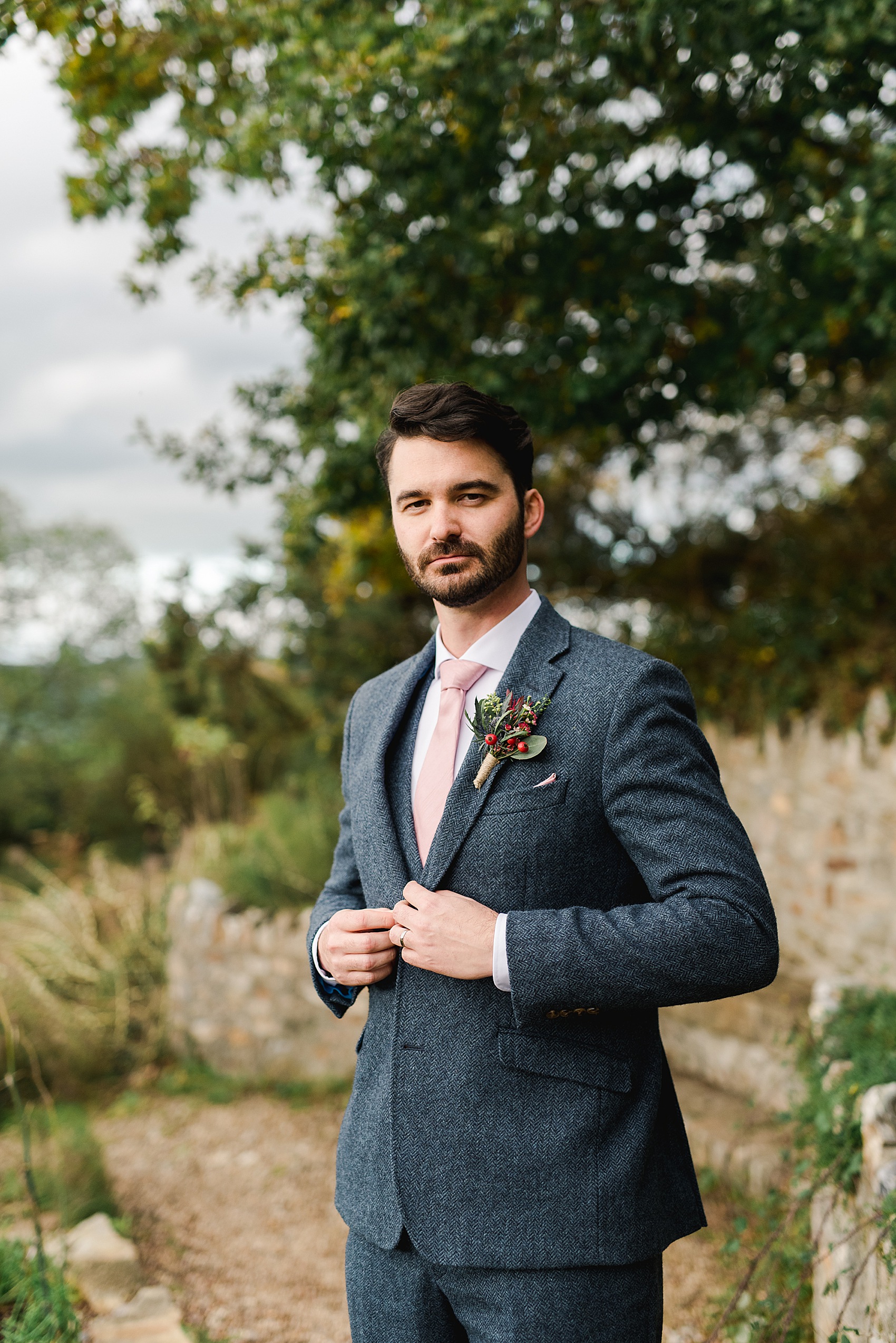 After arriving at the church in a vintage Bentley, Hannah's father accompanied her down the aisle, to the sound of Rayn's friend and one of his groomsman, playing Pachelbel´s Canon in D.
"The ceremony was a truly family affair, with Rayn's father officiating. We had two readings; Corinthians 13:4–8, which was read by Bleddyn, my bridesmaid, and 'Chapter One of One Thousand by O J Preston', which was read by Page Boy.,"
Readers, you can explore many different kinds of wedding reading here on Love My Dress.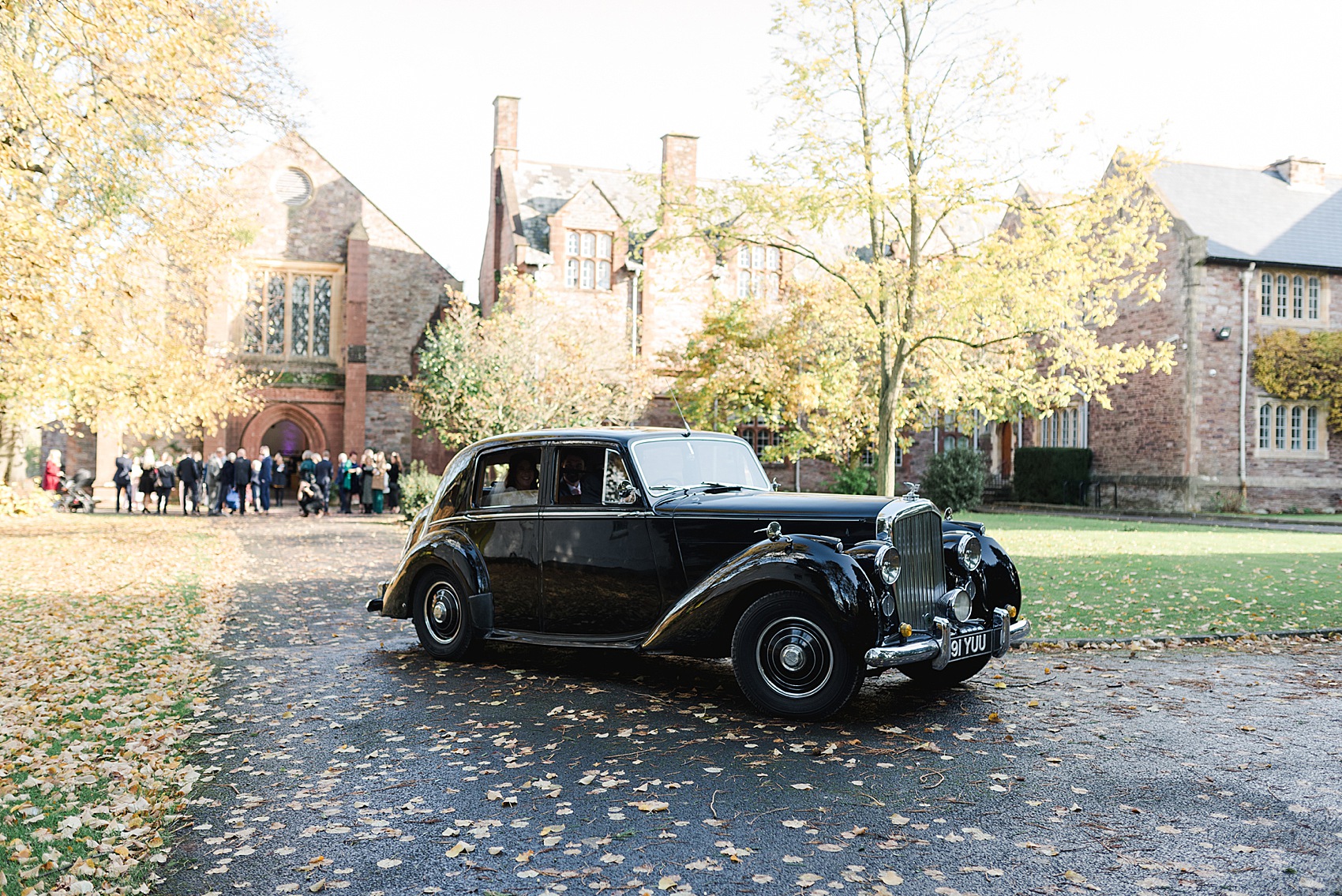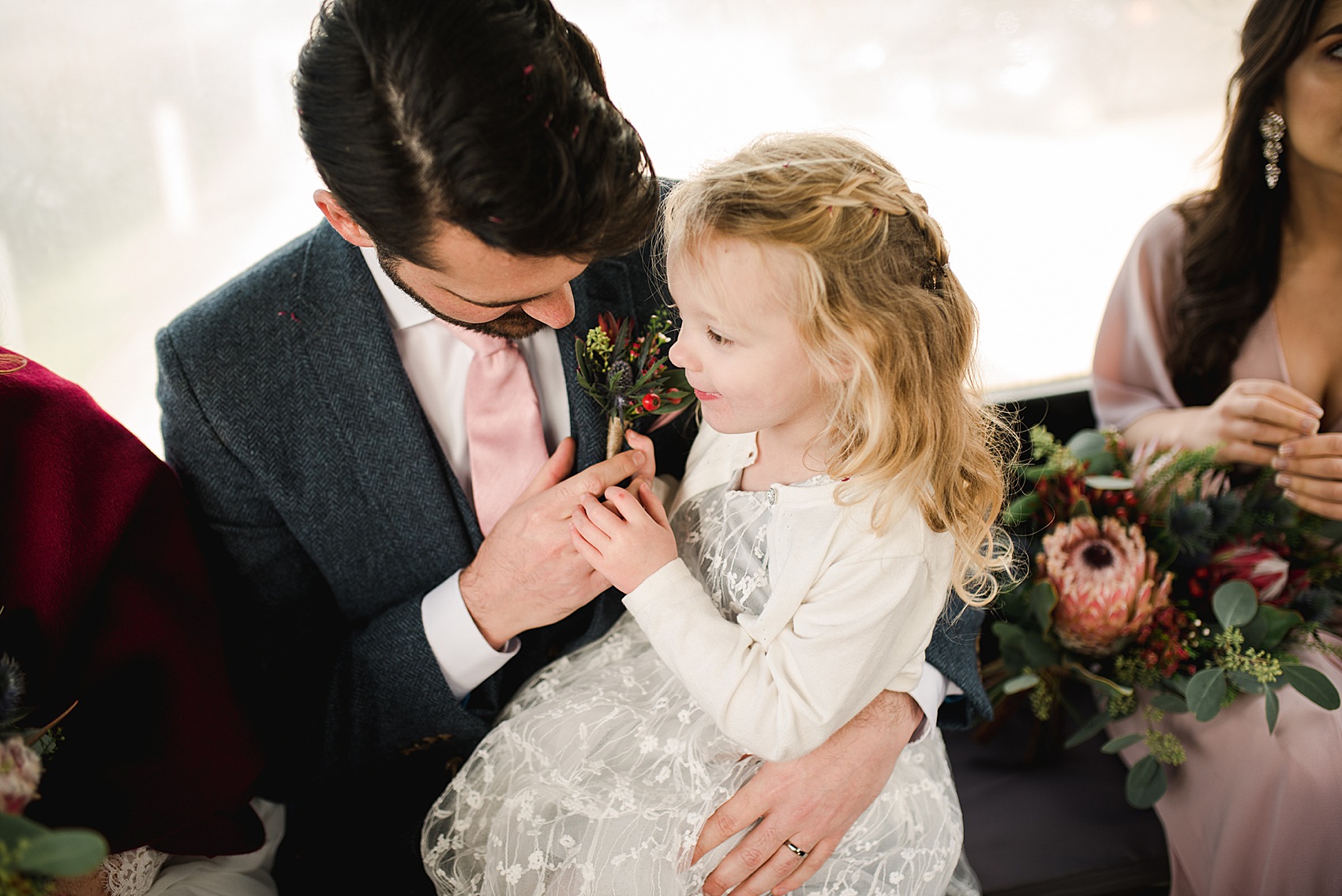 I LOVE that River cottage provide tractor pulled transport!
"We loved our photographer Katrina Bartlam's relaxed style and we are SO pleased we chose her as we love the photographs; they really reflect the day we had."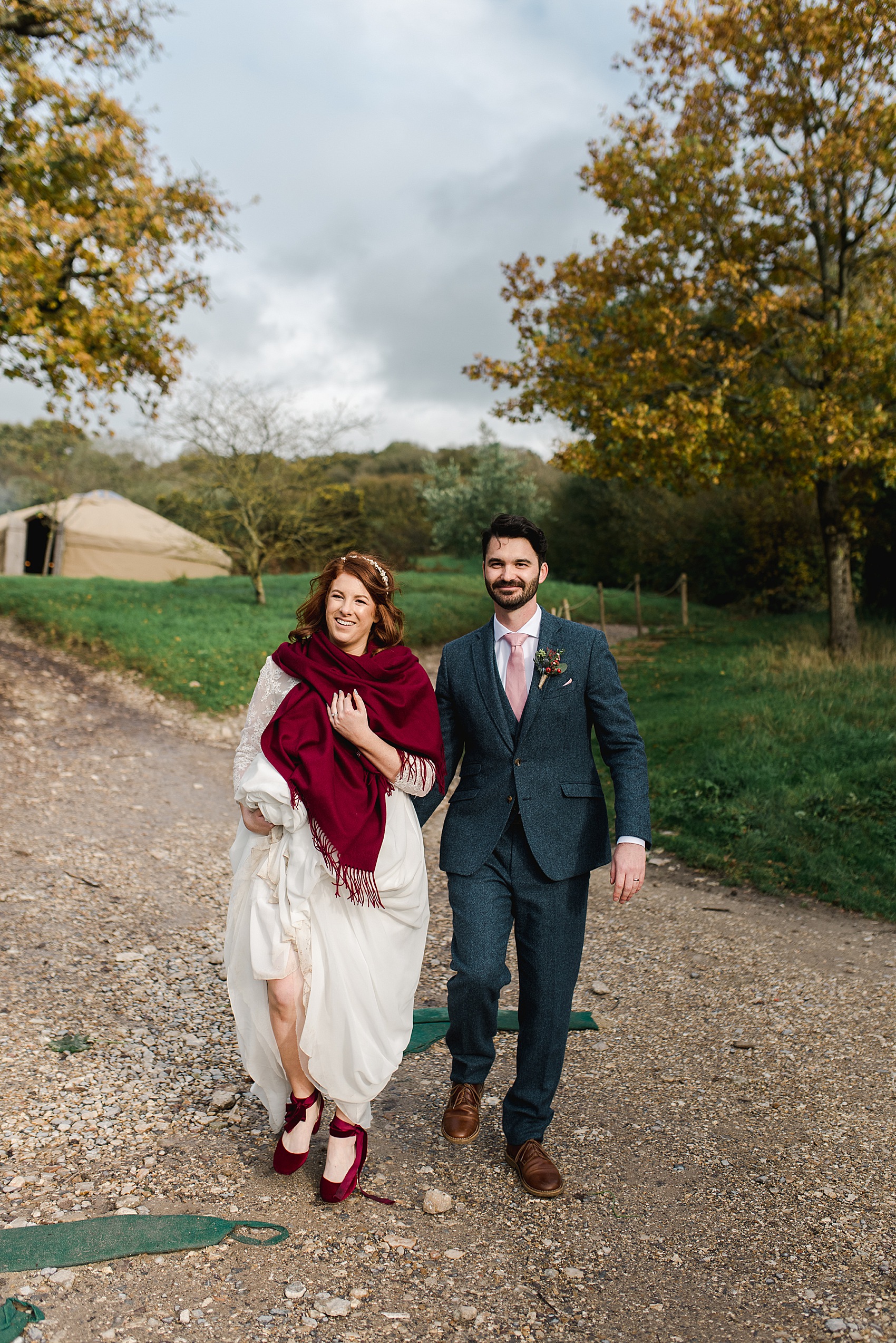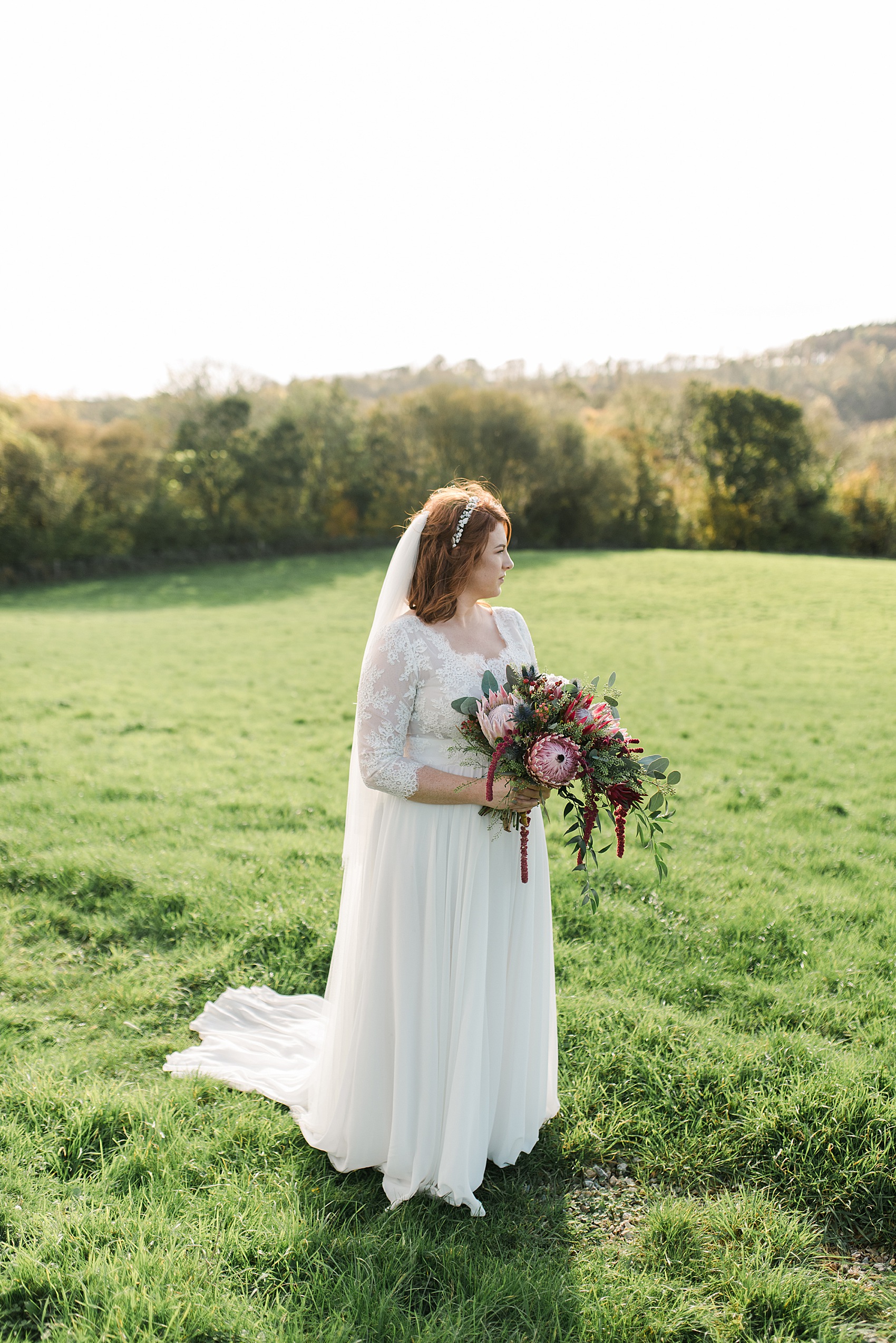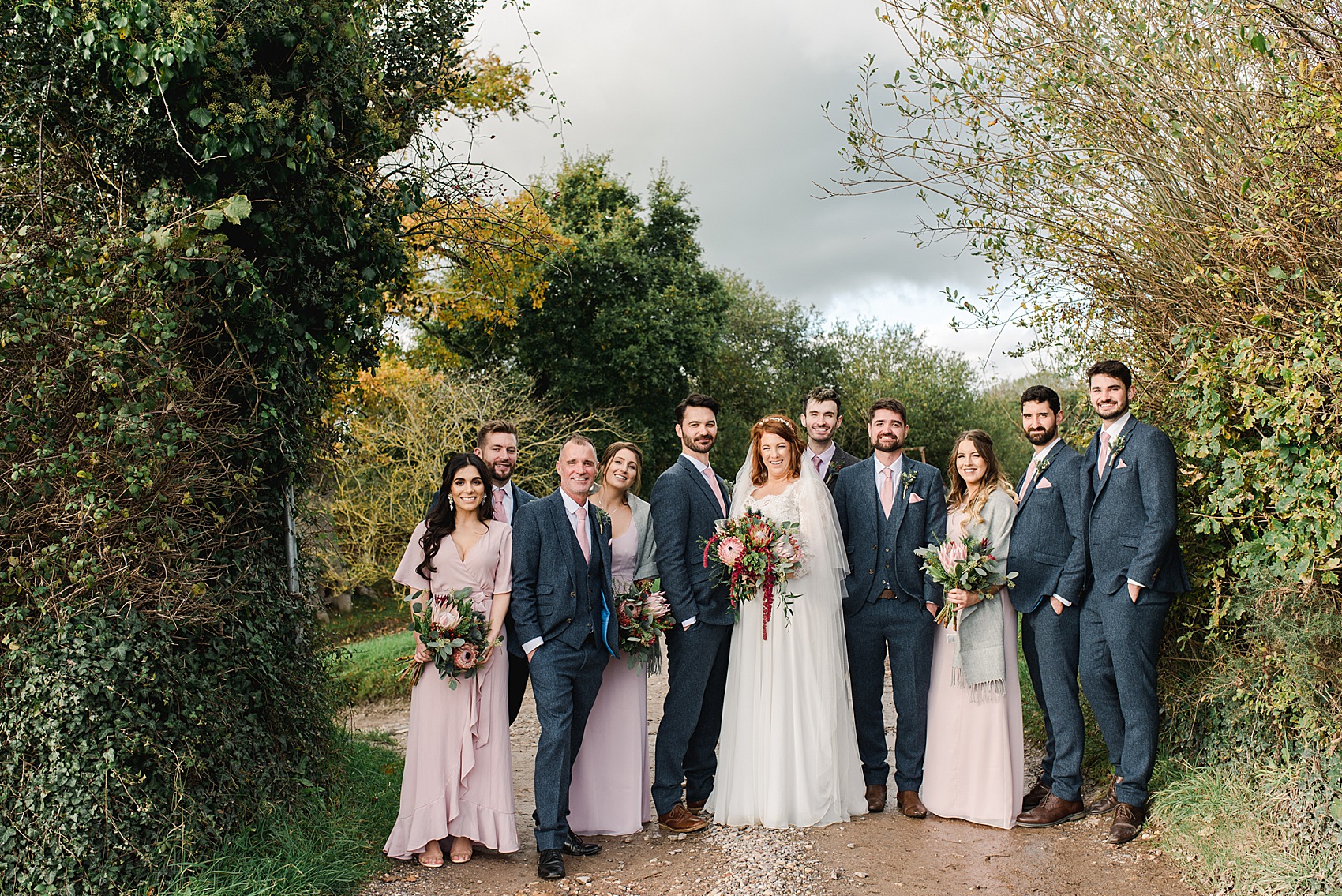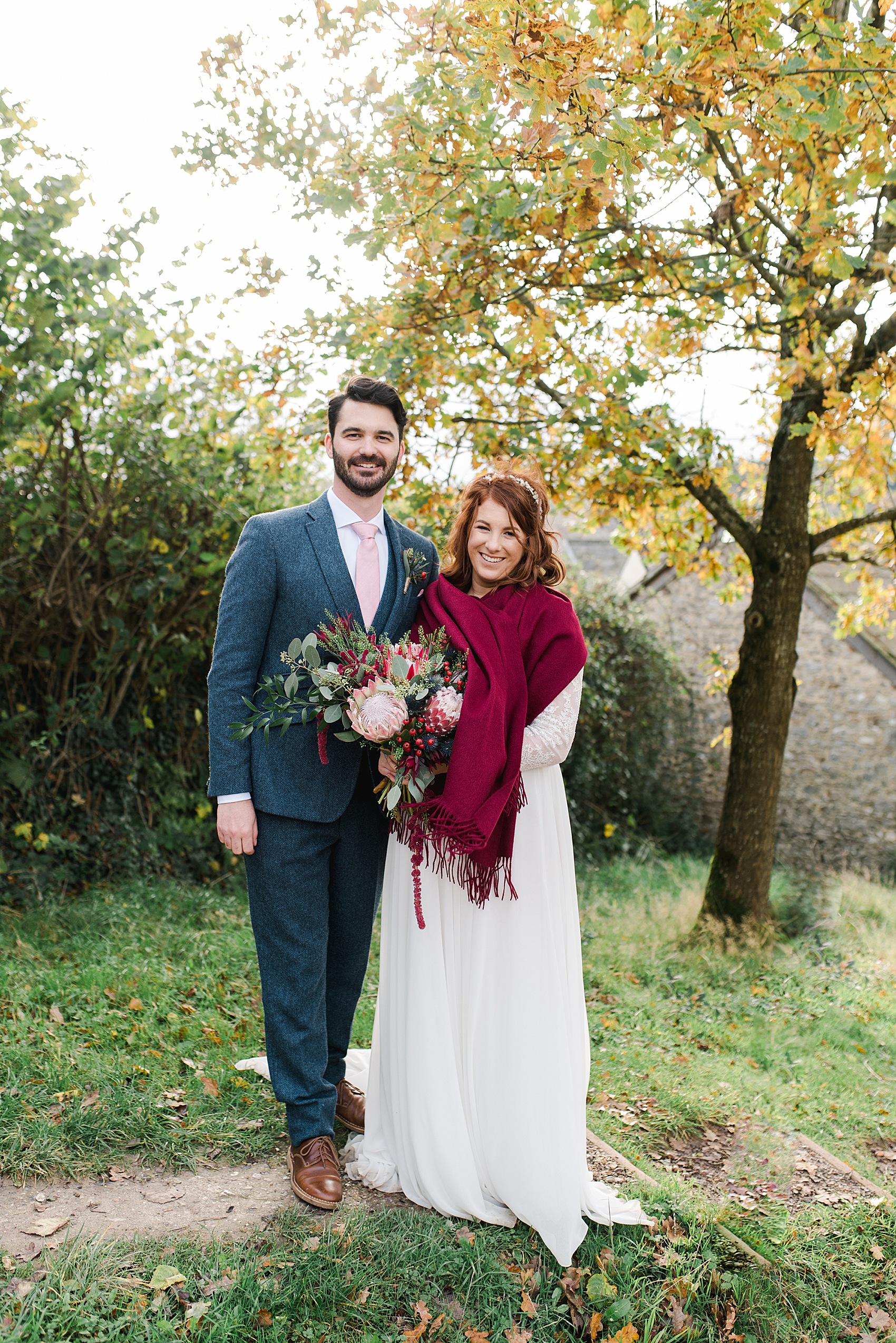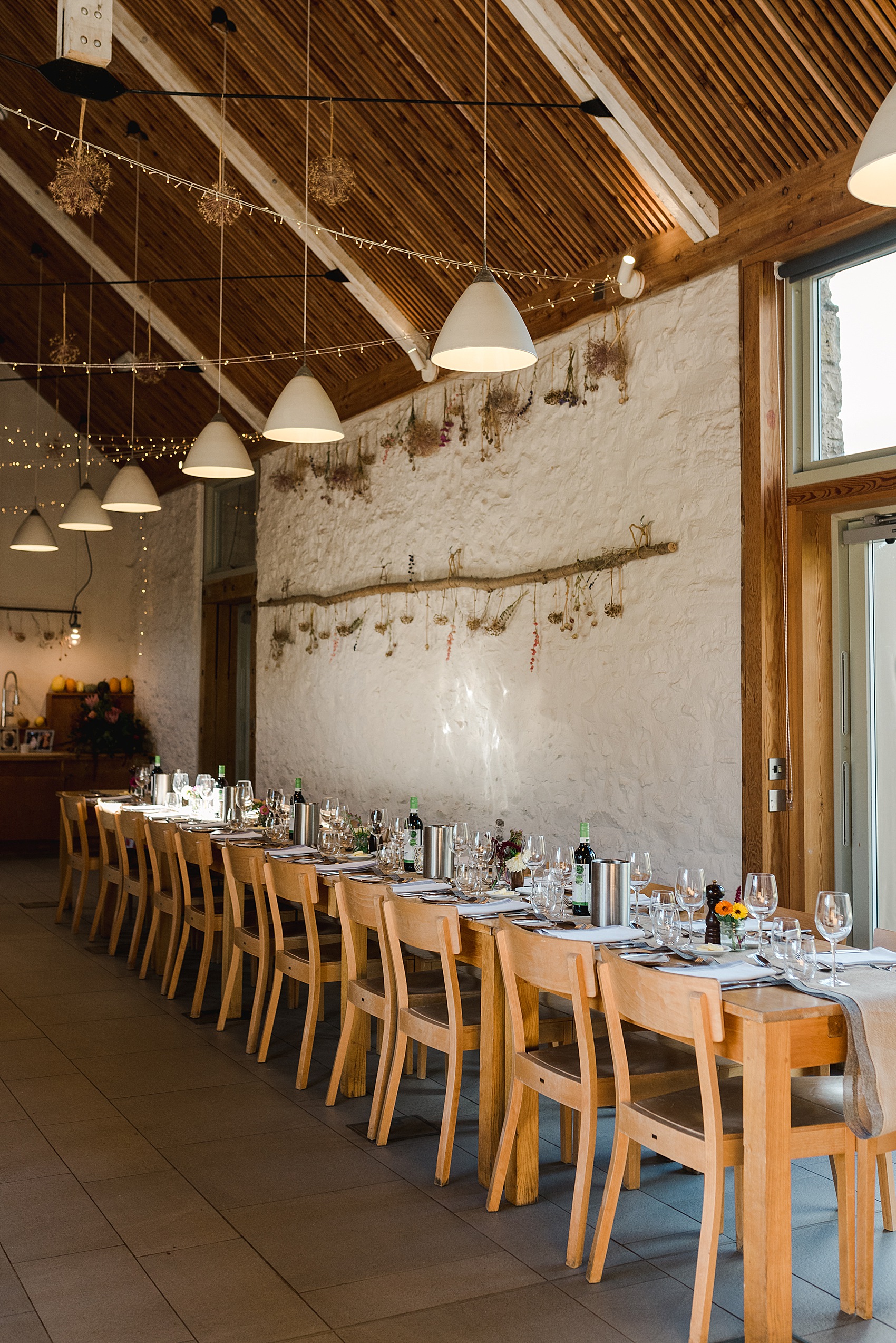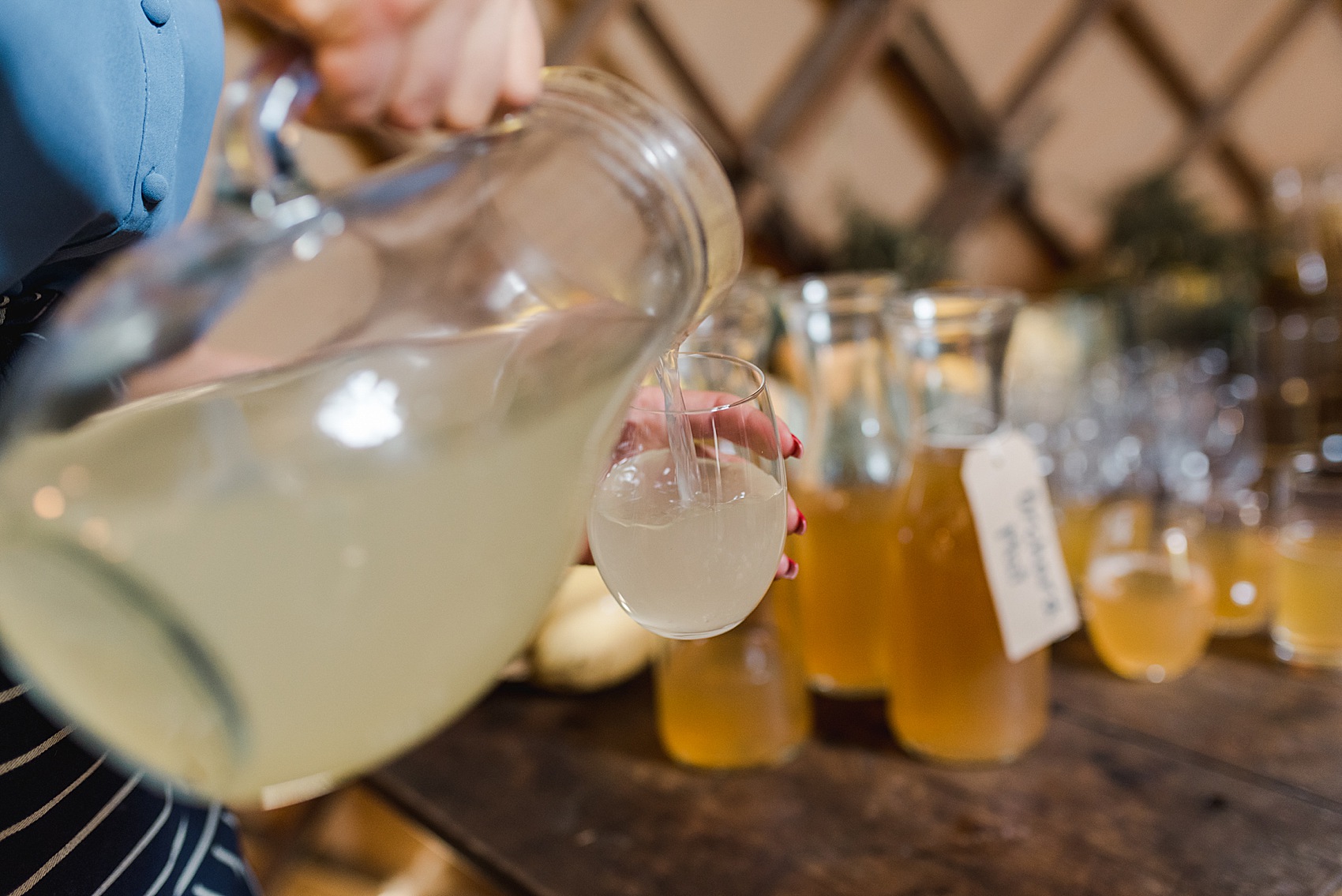 \
The couple supplied some 'grown up' marshmallows as an alternative to traditional favours, in gin and raspberry flavours for toasting on the fires.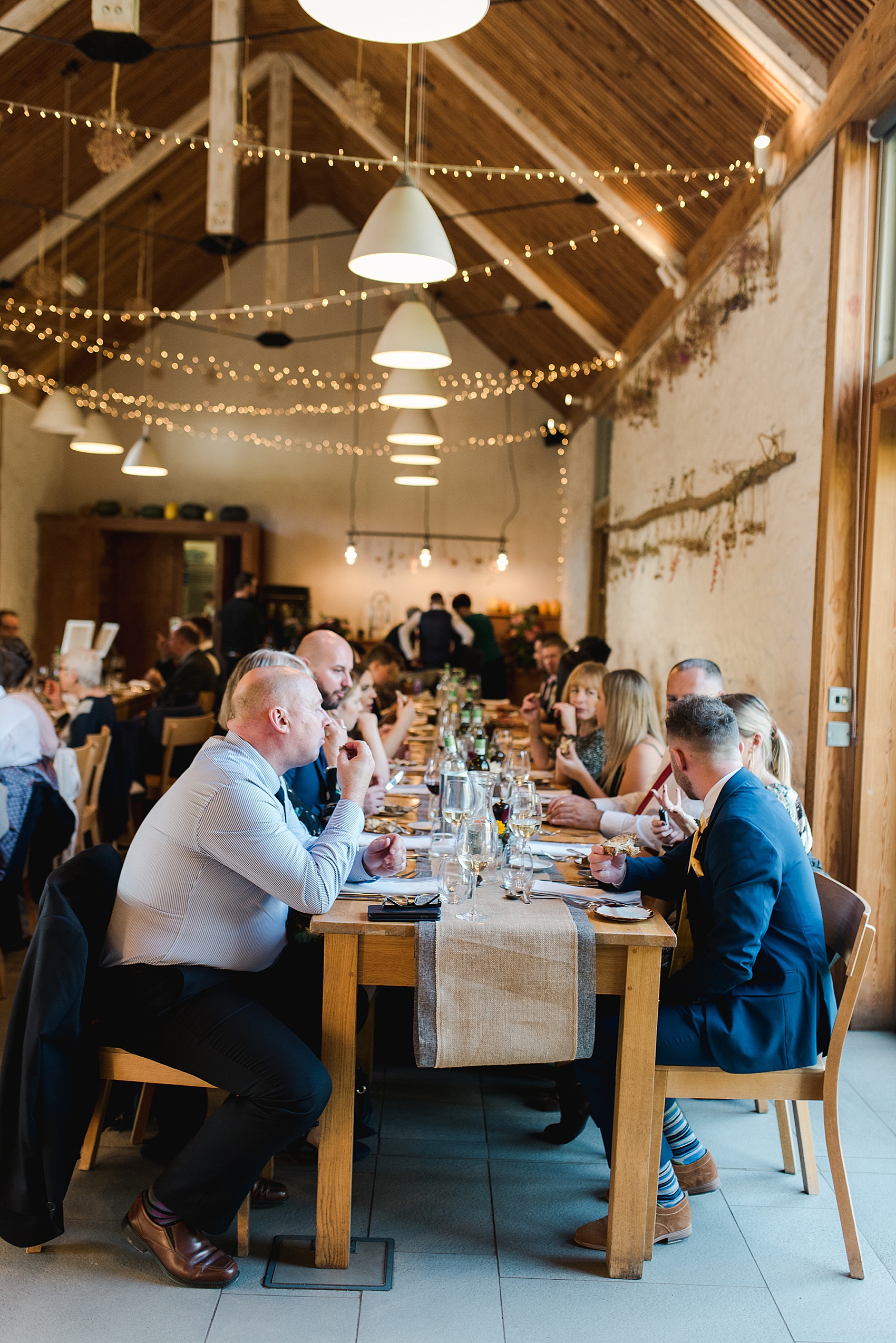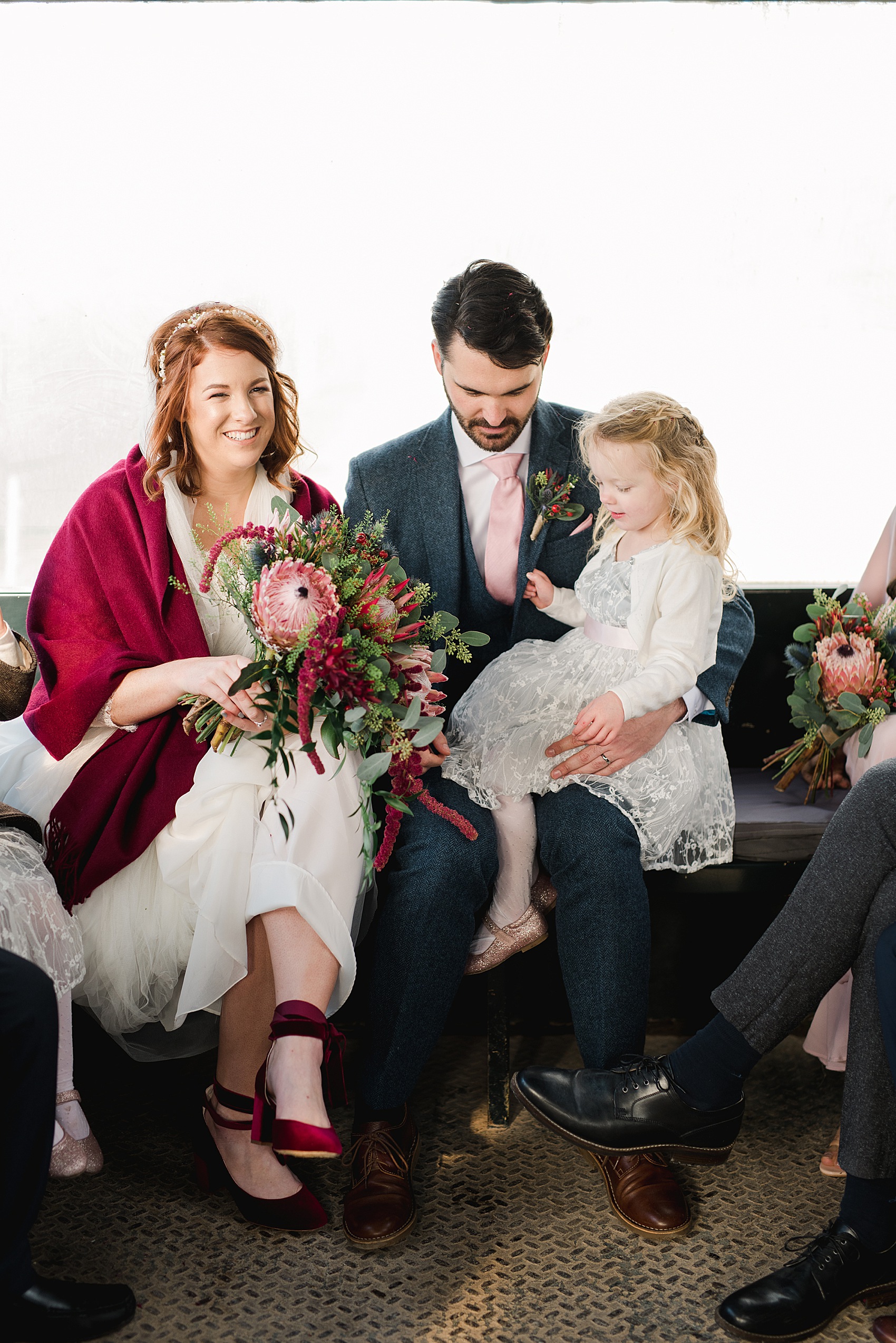 "We decided to have a selection of cakes as we had a number of dietary requirements. These were from Pip's Railway Carriage. We also had a Godminster Cheese Cake."
Words of Wedded Wisdom
"Enjoy every minute; it is so special to have everyone who loves you all in one place, just for you. Breathe and relax. Our day didn't feel like it went too quick and I think it is because we didn't try to fit too much in. It flowed well and this led to a relaxed day full of love (some tears) and joy which is what we wanted. Try to relax the day before – this helps in managing any stress – surround yourself with good friends and eat/drink and celebrate."
"I would have stressed less in the run up to the wedding!"
"I think there is a lot of pressure on brides to pull of a 'insta-worthy' wedding which is hard when you are in the planning stage but afterwards, so long as you and your family/friends enjoyed the day – it doesn't matter!"
"Our budget was quite low initially as we want to save etc, it came to about £8,000 in the end."