This editorial was created at a time when we still restricted to small numbers at weddings. It was created purposefully to illustrate how much style and fun can be incorporated into smaller weddings.
Photographer Poppy Carter's words follow. Poppy is a Love My Dress recommended supplier, who you can find out more about here. We love her laid back and relaxed style.
"I wanted to create a shoot to inspire couples looking to put together their very own elopement or 'micro-wedding' and encourage you to break the rules, create your own traditions and just go with what feels right to you and your partner."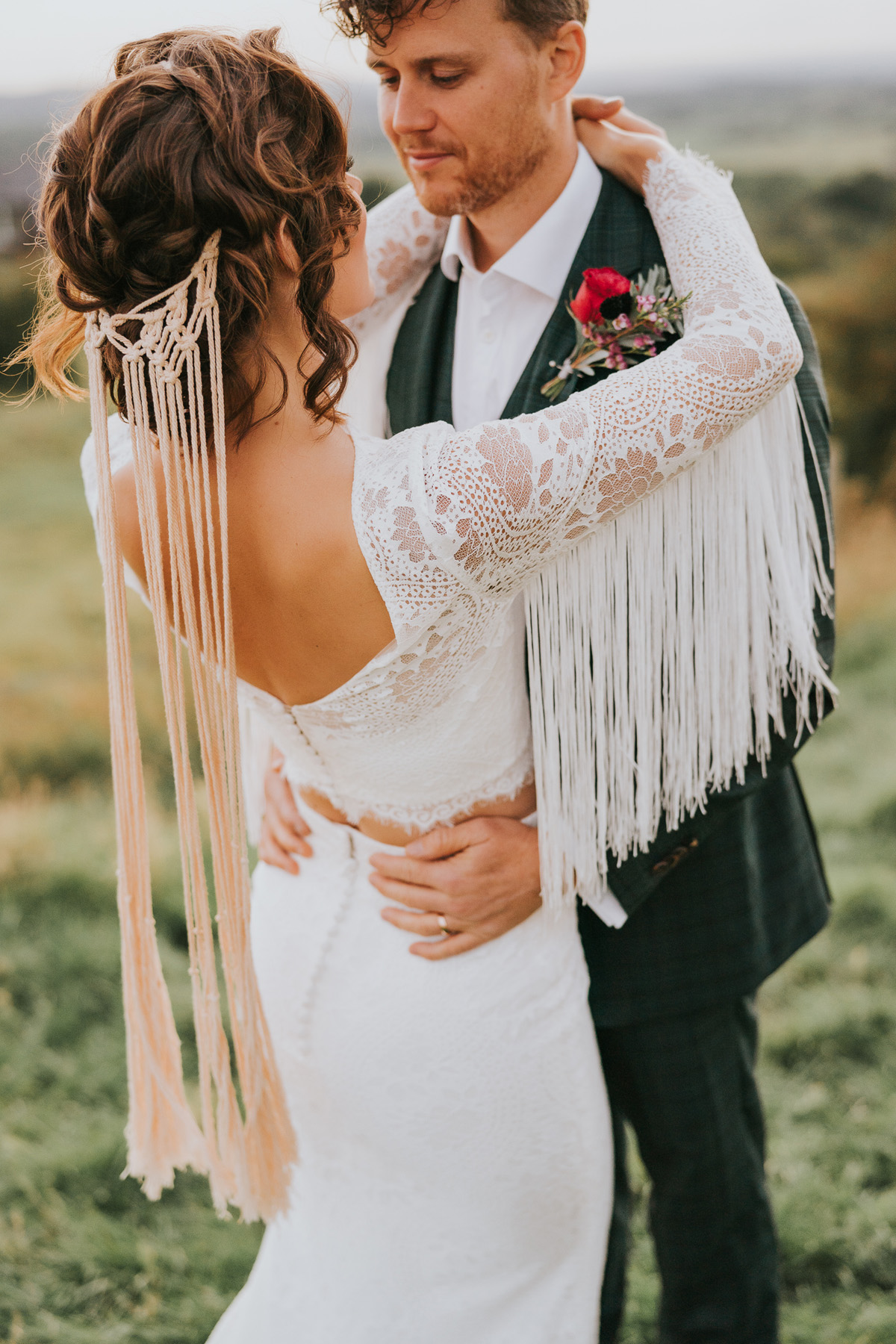 The creative team used beautiful, free spirited, bohemian gowns from British brand, Shikoba Bride and used handmade macrame headpieces from Cotton & Wild.
"The entire editorial had to be shot in under 2 hours as the entire vibe was dependent on that perfect golden hour light. I was aiming for romantic, intimate and fun throughout everything we captured."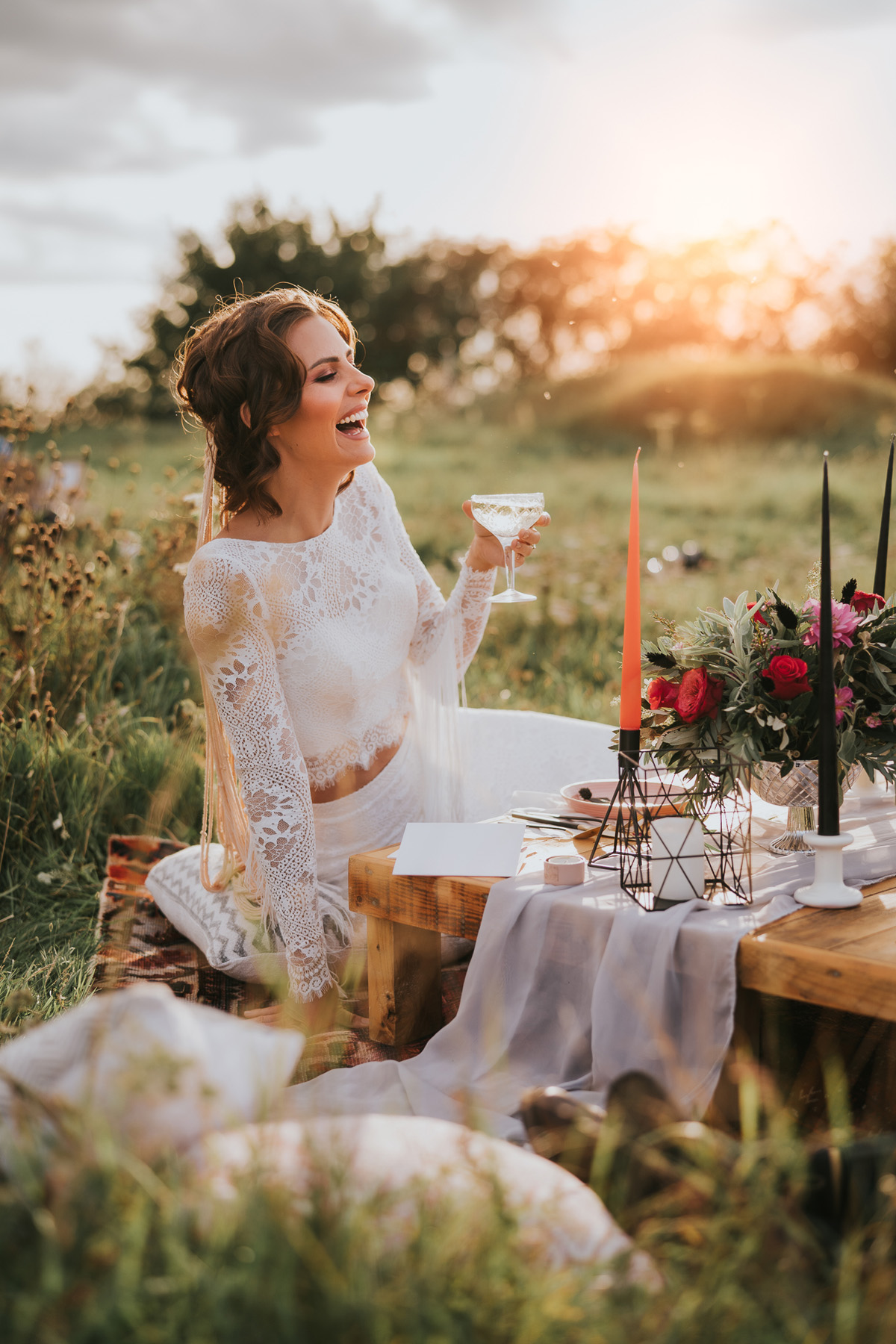 The location for this shoot was Brill Windmill, a gorgeous Grade II* listed post mill dating from the 1680s, situated in Aylesbury, Buckinghamshire.
________________________
Poppy Carter is a member of the Love My Dress wedding directory. To enquire about or apply to join, please click here.  We are now welcoming new members and look forward to hearing from you.