Middleton Lodge in North Yorkshire has become a popular wedding venue in recent years. It's clear to see why – this beautiful estate boasts the most glorious renovated buildings and grounds which provide the most romantic backdrop for wedding photography.
It was where couple Olivia and Thomas chose to tie the knot on 14 October 2021, choosing photographer Georgina Harrison to capture everything in imagery. The bride a divine Sassi Holford gown and the day was full of Hollywood glamour inspired vibes.
Film by A Little Less Salt Weddings
https://vimeo.com/650380042
"The look and feel of the photos and video were of the utmost importance to us. As cliché as it sounds, the wedding is over in the blink of an eye but the pictures last a lifetime, so it's something we had prioritised in our wedding budget."
"However, it was the effortless elegance of Georgina's photography style that particularly attracted us."
Photography Georgina Harrison Photography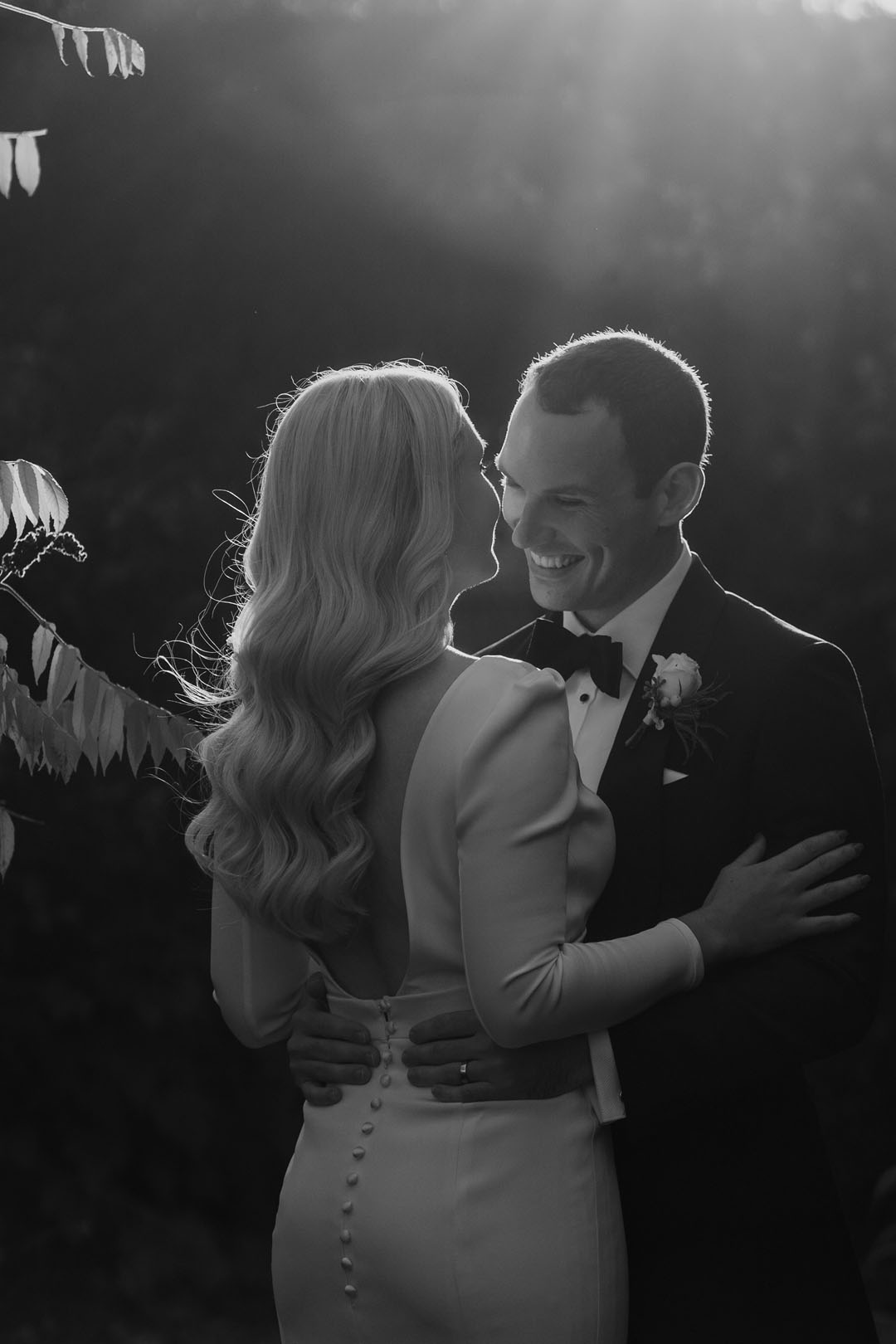 "We met Georgina for some engagement shots a few months before the wedding and within minutes felt like we had known her forever.
"It really helped us relax and have fun whilst our pictures were being taken. Our favourite photos show the natural moments between us, our friends and family that are so evocative they transport you right back to the moment, each time we see them."
The bride's gown and veil were both Sassi Holford, whose designs are known for their exceptional cut, fit and streamlined silhouette. I adore the classic ok of Olivia's dress which features a super-sexy low back and nipped-in waist. She found it at Eliss Belle Bridal.
"With getting engaged and booking our wedding for 12 months ahead, I really didn't have the luxury of time to secure a dress. Having seen the 'Jodene' dress from Sassi Holford, I focused on finding a shop close to me that stocked the brand."
"When I first spoke to Lisa, a lockdown was looming for the Thursday and she told me that whilst they stock Sassi they didn't have a sample of that dress so it was back to the drawing board."
"An hour later, she rang me back having spoken to Sassi's office in London and they could have the sample couriered up to me if I could make an appointment."
"I arrived, tried the dress on and a few others to validate my decision and placed an order on the Wednesday – just in the nick of time before lockdown."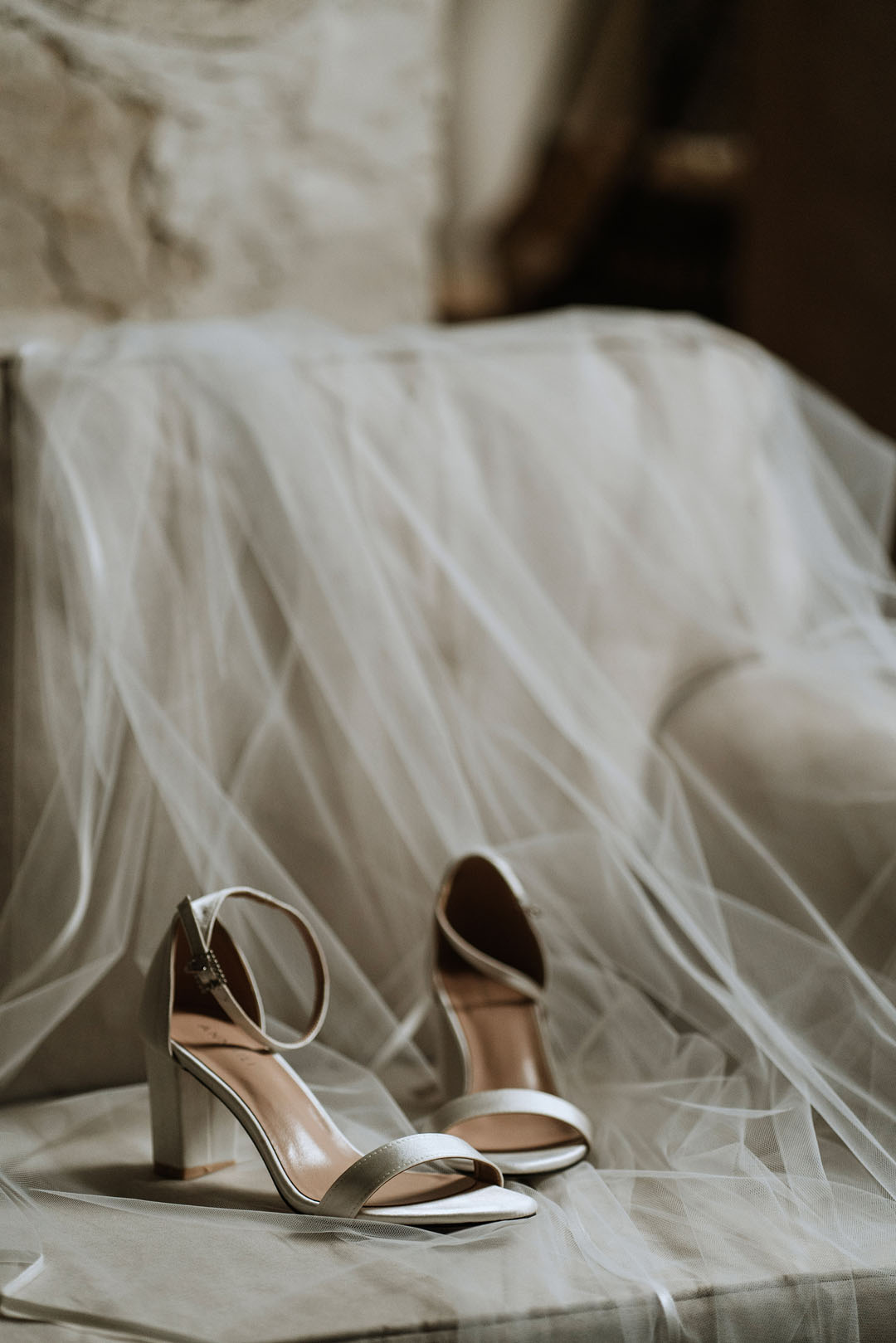 "I couldn't recommend Elisa Bella Bridal more. They really get to know you and your own personal style to make sure every element is perfect."
"Their alterations connections were also superb and Sew In Love made what was already a beautiful dress into something that our guests commented thought had been custom-designed and made for me, it fitted so perfectly."
Olivia's veil was cathedral-length with a satin, piped edge. It was fixed into her hair which was beautifully styled by Georgia Grice into big, bouncy, Hollywood waves.
"I had some extensions added for the day and it made such a difference to the staying power of the curls – I highly recommend! Georgia is my go-to hairdresser so I was so pleased that she could travel to create the most perfect Hollywood waves for me."
"I wish she could do my hair every day!"
"Everyone wants to look their best on their wedding day and being naturally curvy, I found that styles from some of the more trend-orientated bridal brands didn't suit me."
"The quality and cut of the Sassi Holford dresses were unparalleled. It was all about the shape of the dress, the nipped-in waist, low-cut back, satin-covered buttons and figure-hugging tailoring that did it for me. Less is more, I think."
Mirroring the bride's simply-cut fitted gown, the bridesmaids wore elegant, cap-sleeved gowns from The Dessy Group, via This Is Me Bridal.
The bride and her bridesmaids selected their jewellery from the range at her mum's jewellery business, Olivia Divine.
"I'm very lucky that my mum has a jewellery business so I really did have a whole shop to choose from. She brought a selection with her to the venue and me and my bridesmaids enjoyed picking what we wanted to wear."
"I chose a simple, tear drop, diamanté earring which set off my outfit perfectly."
Elle Standish created the bride's Hollywood-inspired make-up look and Olivia wore Lili Fantasy from Juliette Has A Gun.
"Instead of a traditional bridal look, I wanted a more glam look with a winged eyeliner and red lip – my signature look. It really helped me feel my best as, for me, red lipstick is the ultimate confidence boost."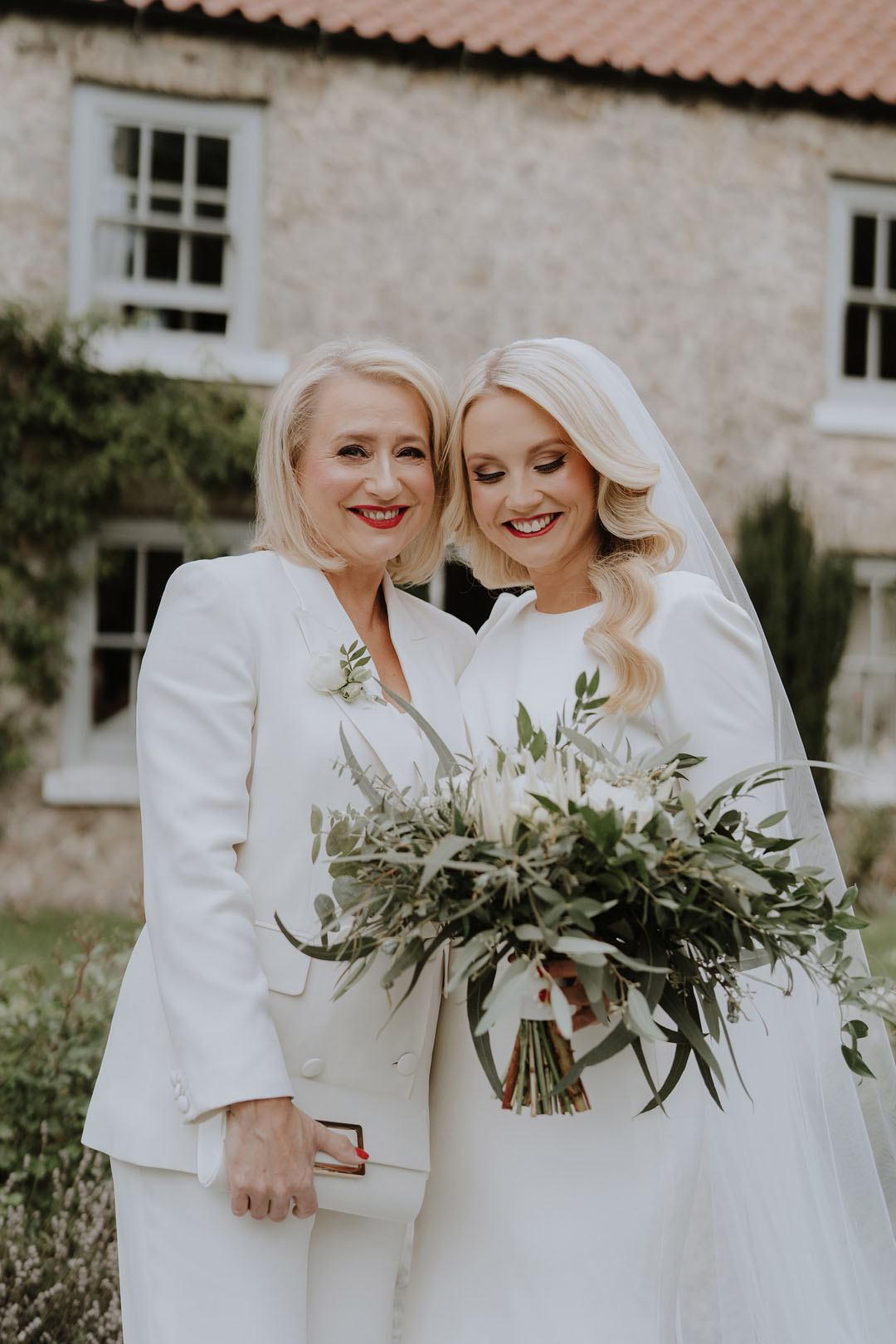 Thomas chose to wear a two-piece midnight blue dinner suit from Suit Supply.
"We had the classic dinner suit look; bow tie, cummerbund, dress studs and a simple white pocket square with pin flower for that classic look."
"His groom's party wore black tie which we hired from Moss Bros so that they were all consistent."
Olivia and Thomas met at school, becoming a couple later on at sixth form college when they were just sixteen.
"Becoming a couple at such a young age, neither us could have expected the journey our life together would take in the 13 years before we got married. We were together through university, lived in different countries and had jobs in different parts of the UK but eventually were able to buy our first home and start our life together."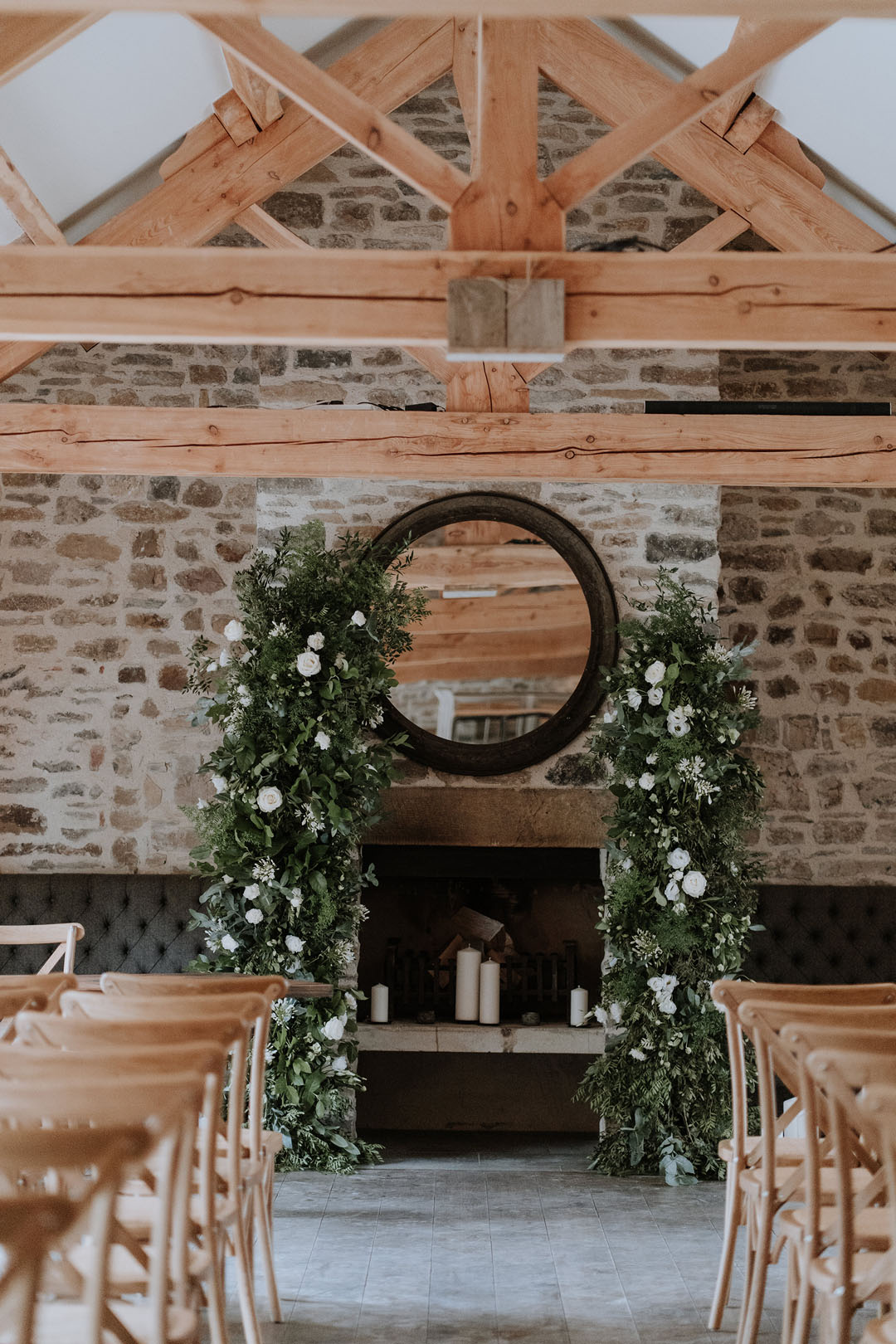 Although having always talked about a French chateau wedding, the challenges of a destination wedding during a pandemic encourage the couple to look closer to home.
"When we have talked about getting married over the years we always saw ourselves having a French chateau wedding."
"It was mainly due to me being obsessed with 'Escape To The Chateau' but also because we really liked the idea of having a venue to host a longer weekend celebration."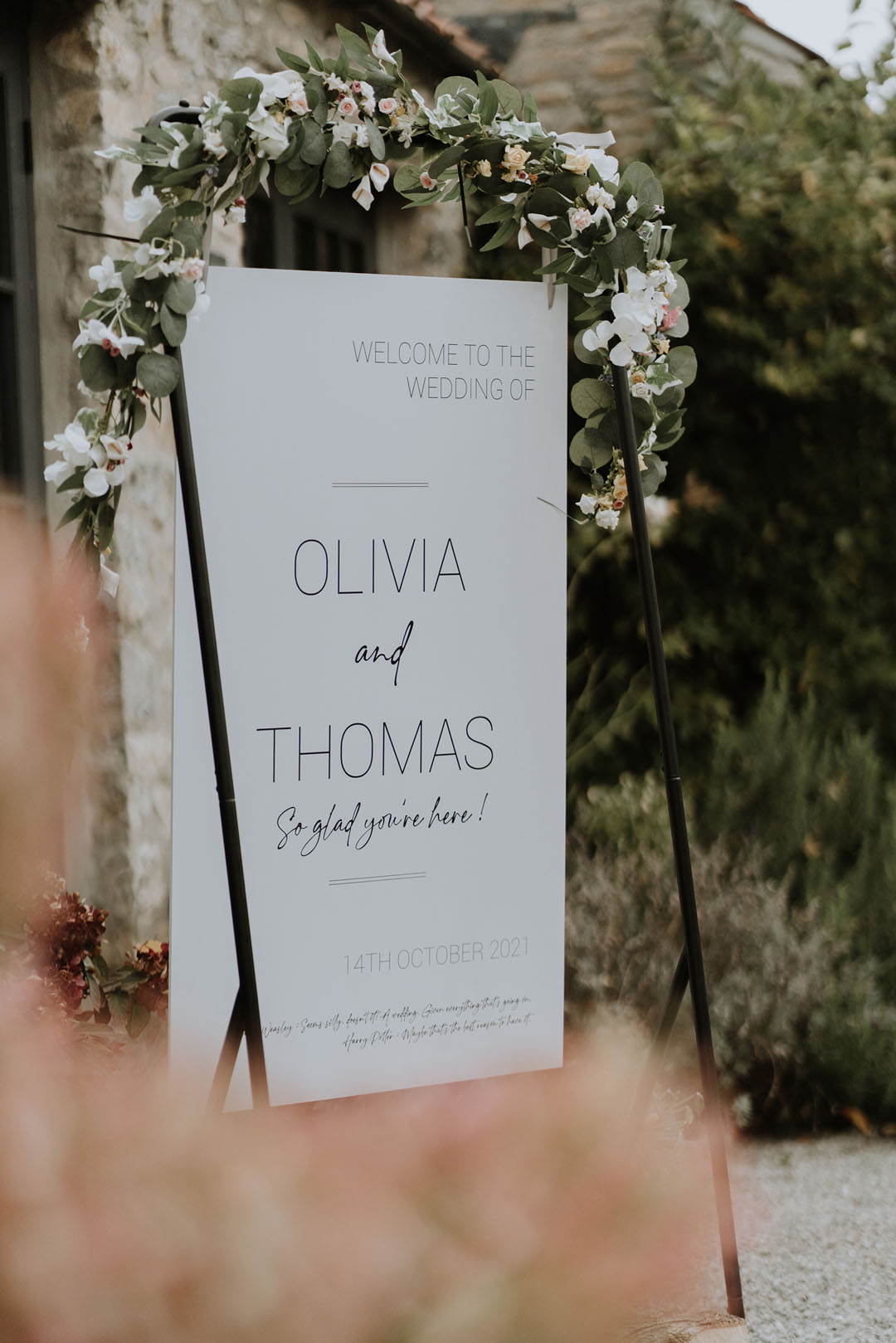 "When we got engaged in September 2020, the challenges of an abroad wedding were significant. With quarantines, travel restrictions and cost of travel we didn't want to choose something our loved ones would have difficulty joining."
"We started scouring the internet for UK venues that we could also consider alongside France."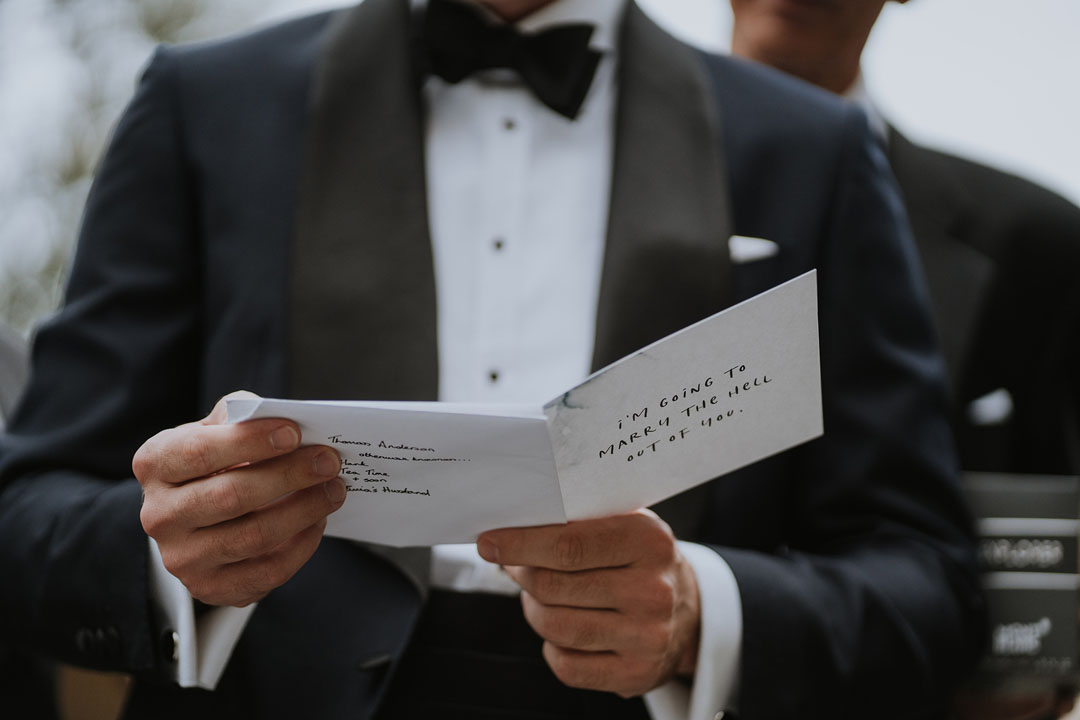 "We saw five venues over a couple of weekends and Middleton Lodge was the last we saw. As soon as we drove on to the estate, we looked at each other and knew this is where we would be getting married."
"We visited exactly a year to the day we got married and as it was the only date left for 2021, it felt like fate."
Middleton Lodge's light and airy interiors and its landscaped grounds were a big influence on the day's styling, which also included a vintage Hollywood feel.
"The venue you choose is such a pivotal element in planning a wedding that any preconceived ideas I had had quickly began to evolve once we had booked a venue with such an elegant look and feel."
https://www.lovemydress.net/directory/wedding-venue/egton-manor/
"However, Thomas had my engagement ring designed and made by Taylor and Hart after a little light encouragement over the years of more vintage styles that I particularly liked."
"I therefore carried some of the vintage Hollywood glamour elements in to the day, including my hairstyle, dress and waterfall bouquet."
"We used Wedding & Events Floral Design for flowers, mainly because every single image we had seen from weddings at the venue that we liked was styled by Jane."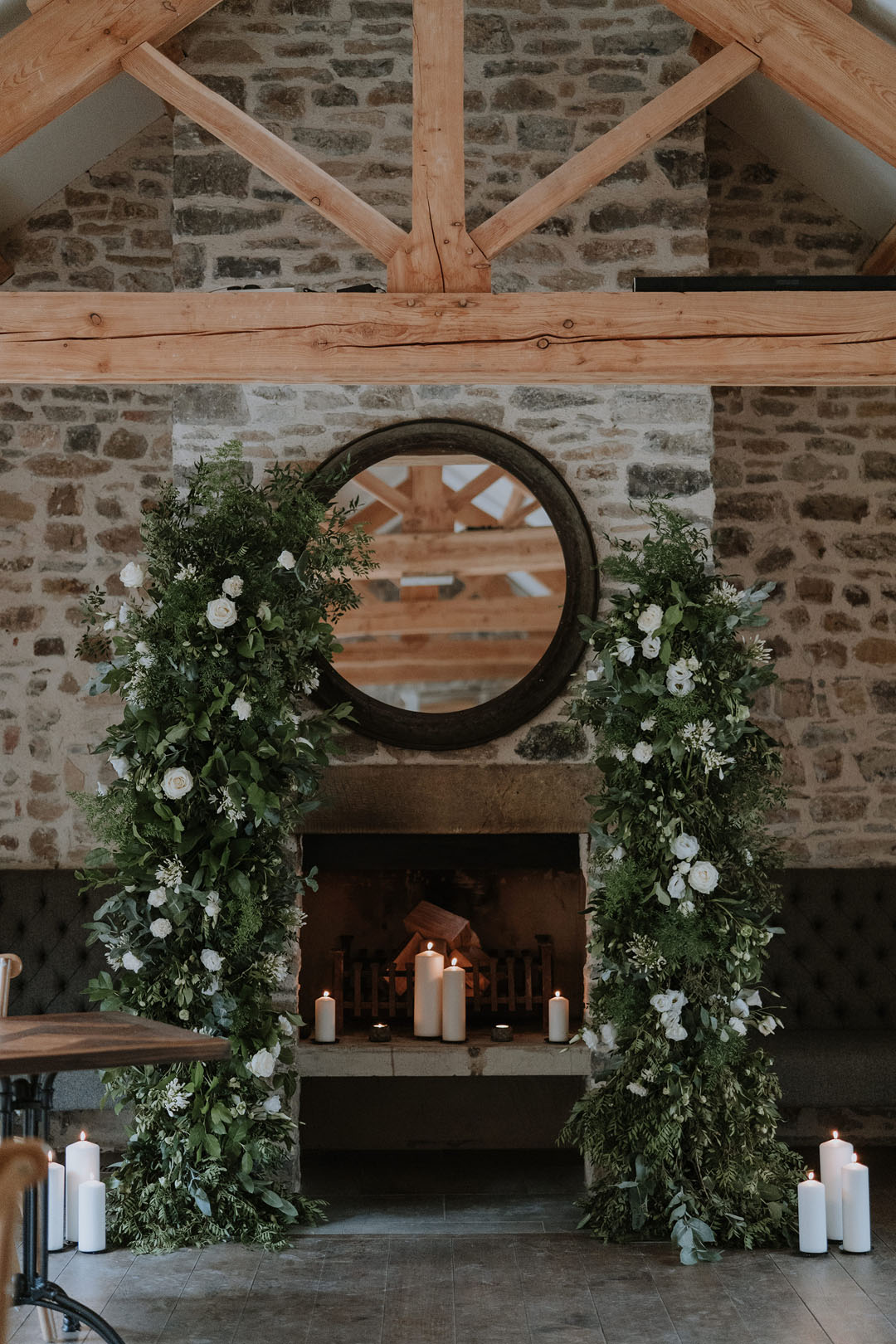 "It was great to use a supplier that is not only trusted by the venue but much more familiar with it than us, as she was able to recommend what would work best."
The bride walked down the aisle to meet Thomas with her father to 'Always Remember Us The Way' from 'A Star Is Born'.
"It's not a conventional choice but it's a film we love to watch together and the words in it really speak to us."
"Timing was crucial with this track and I managed to reach the bottom of the aisle to the lyric, 'When the sun goes down and the band won't play, I'll always remember us this way' and it's true, I will."
"We spent a lot of time searching for vows and knew they were perfect for us when we found them. Mine were perfect for me and got a few laughs during our ceremony. Thomas's were described as succinct but eloquent which is him all over."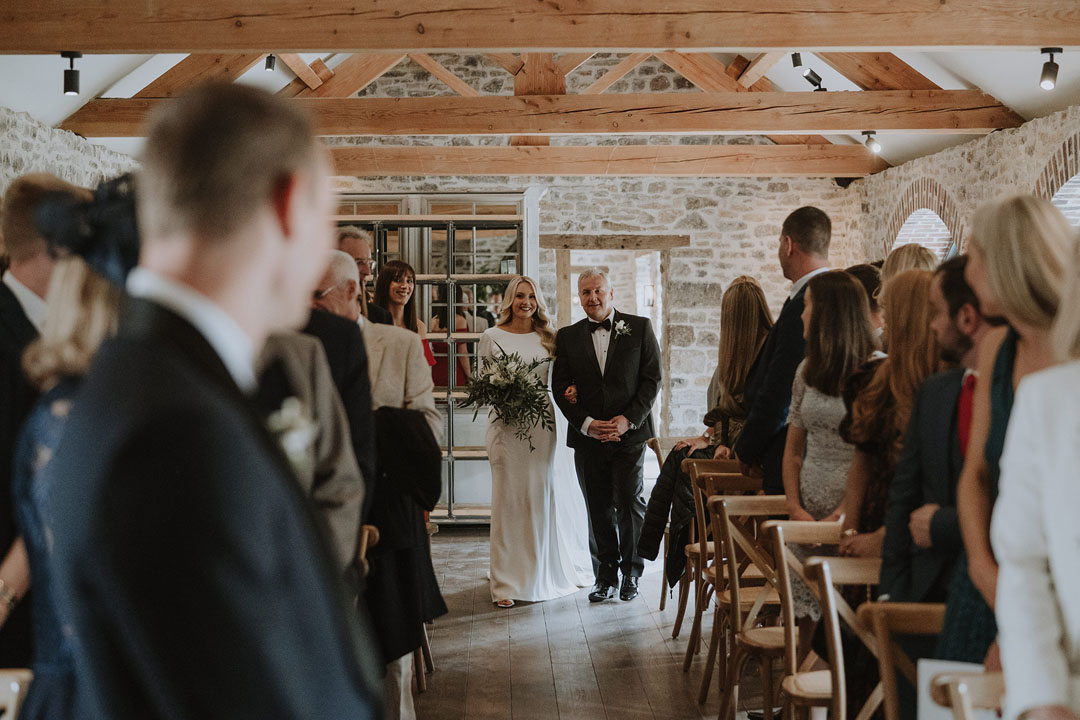 "We had three readings. Thomas's sister Charlotte read 'A Walled Garden' and Tim, Tom's university friend and our Master of Ceremonies, read William Shakespeare's 'Love's Not Time's Fool'."
"My sister wrote a poem all about our journey to today which meant the world to both of us and provided a personal and humorous touch."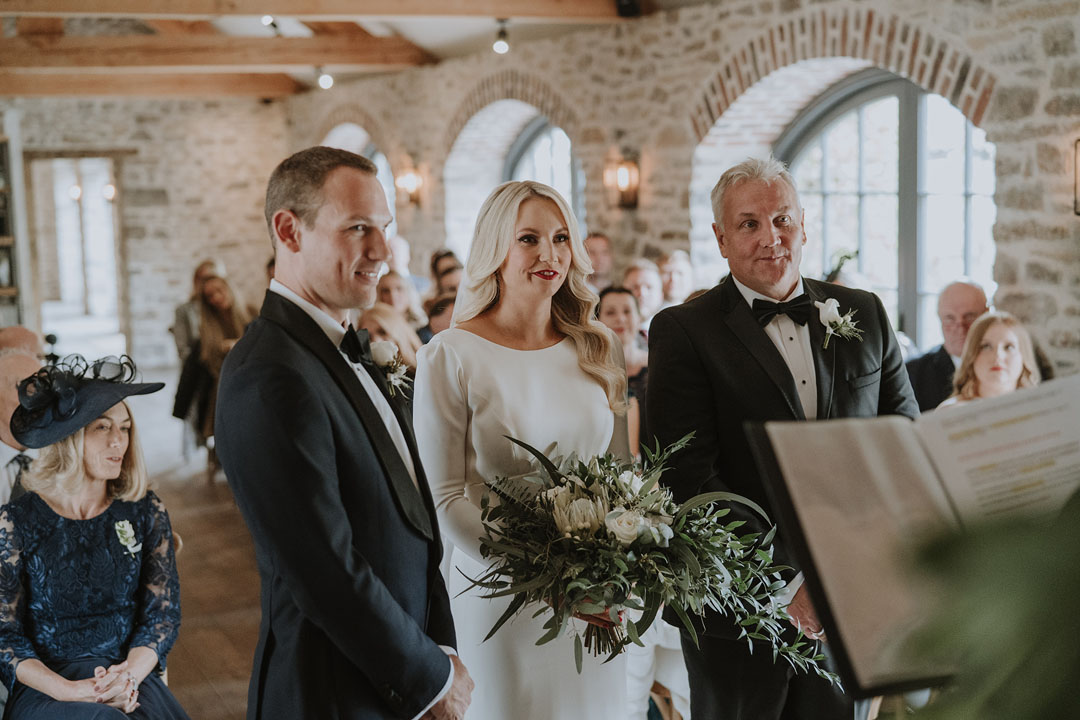 "We chose to have these reading as naturally, the standard content of a registrar service can feel a little generic."
"When we were in the process of locking down the official wording we were going to use, we asked Tom's mum to look over this for us and her feedback was that it felt average and she didn't think we were an average couple."
"That was it then – we went all out! We have had comments since that it was the most personal ceremony a guest had ever been to and reflected us as a couple really well. Comments like that made all the time and effort worthwhile."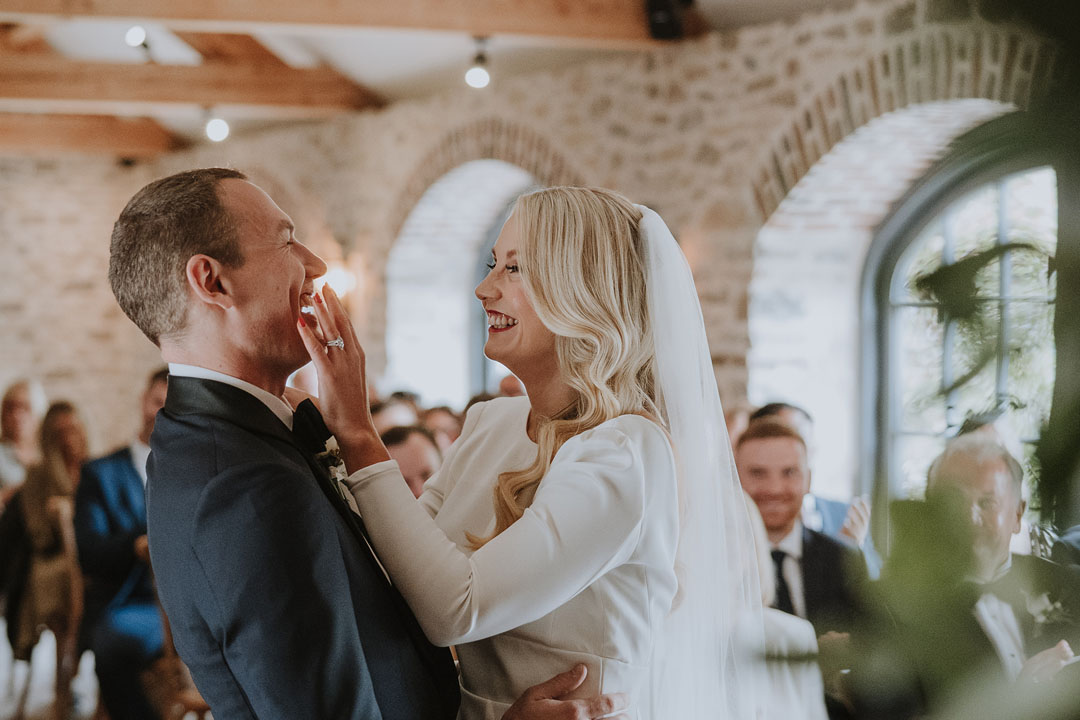 Olivia's and Thomas's rings were from Taylor & Hart, with whom Thomas had designed the engagement ring.
Tom: "When I decided I wanted to propose I didn't want lockdowns and shops not being open to get in the way of my plans."
"Unbeknown to Olivia, I was having regular virtual meetings with Kate, the design director at Taylor & Hart, to custom-design her engagement ring."
"It was such a phenomenal customer experience that we went back to have our wedding bands created. Olivia's was custom-designed to fit perfectly around her engagement ring."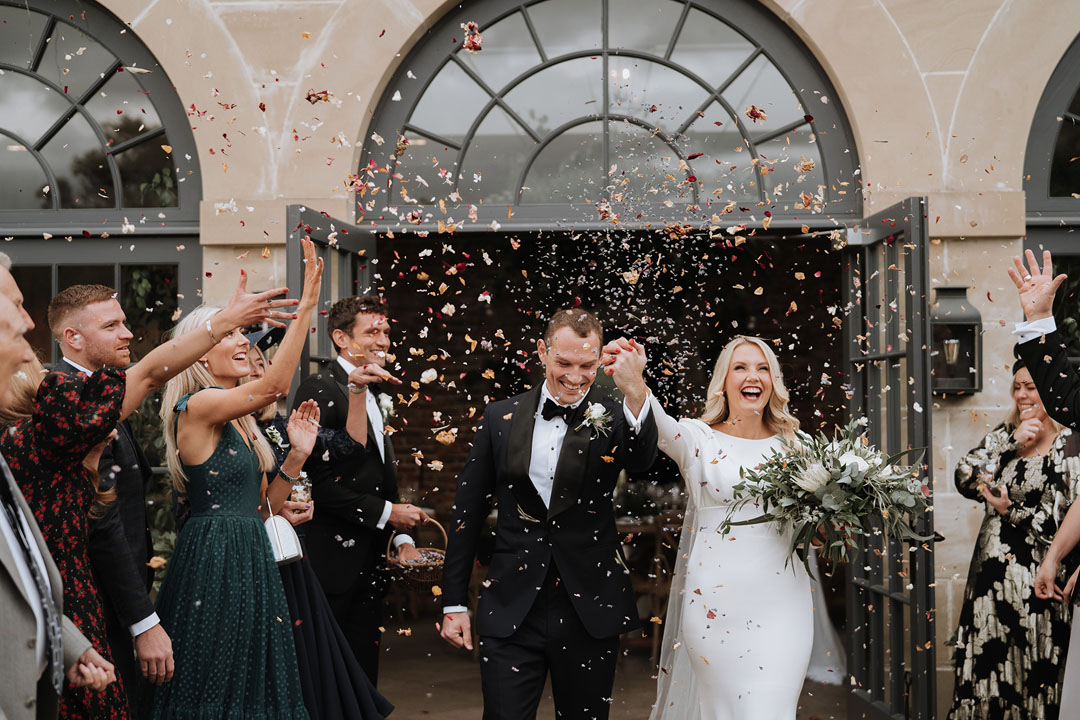 After the ceremony, Thomas and Olivia headed outside for some portrait shots before their drinks reception, accompanied by acoustic music from Annie Lince.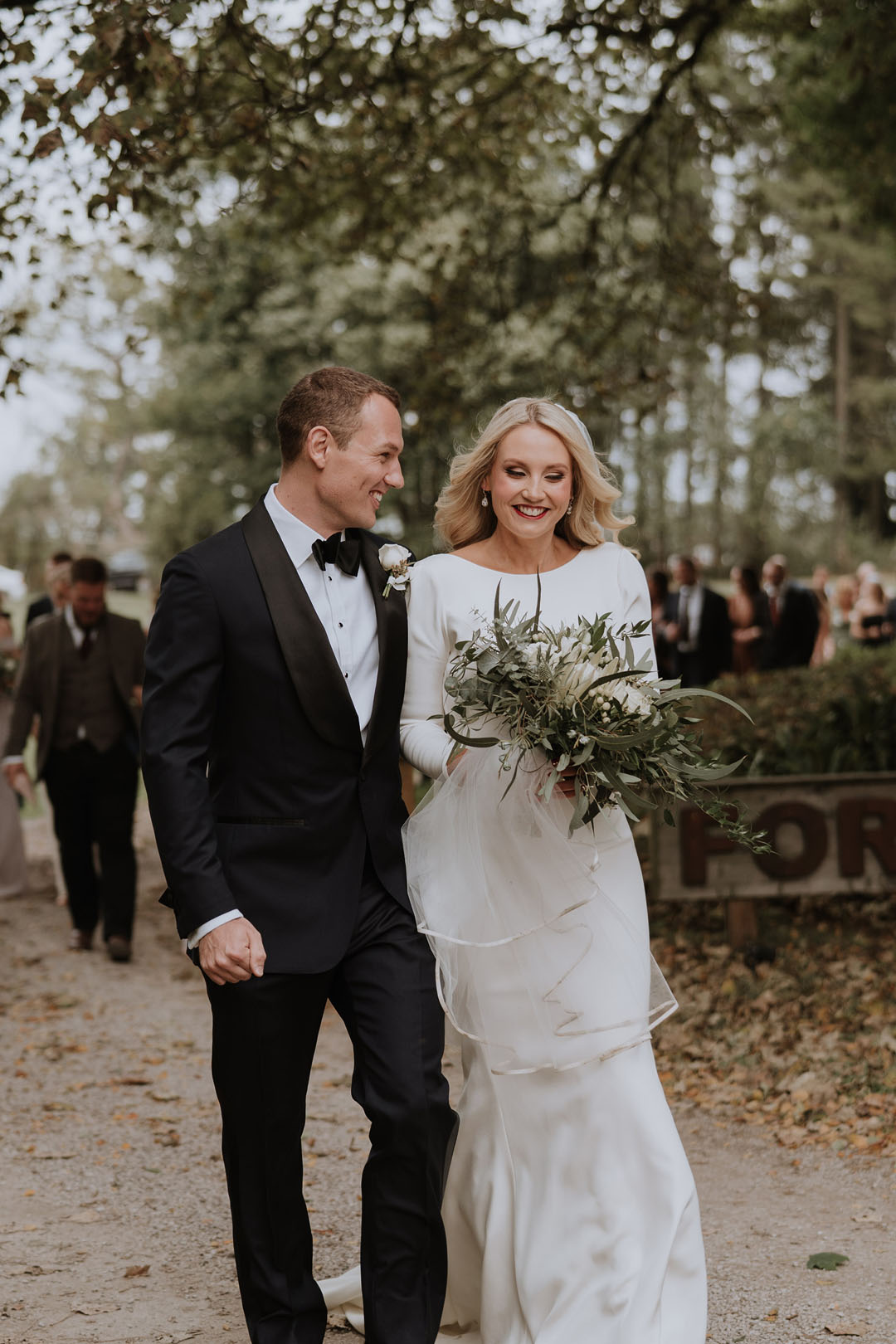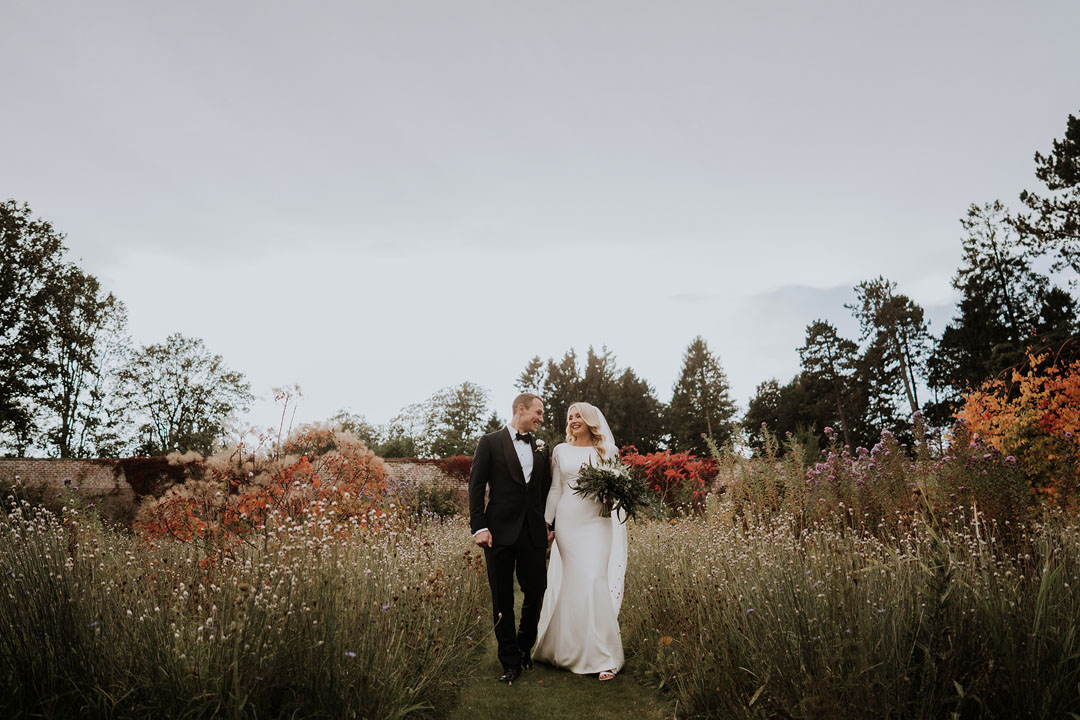 "We found the fabulous Annie Lince to perform some acoustic versions of songs we love for the drinks reception. Later, she shared with us that it was her first ever wedding gig – the first of many, I'm sure."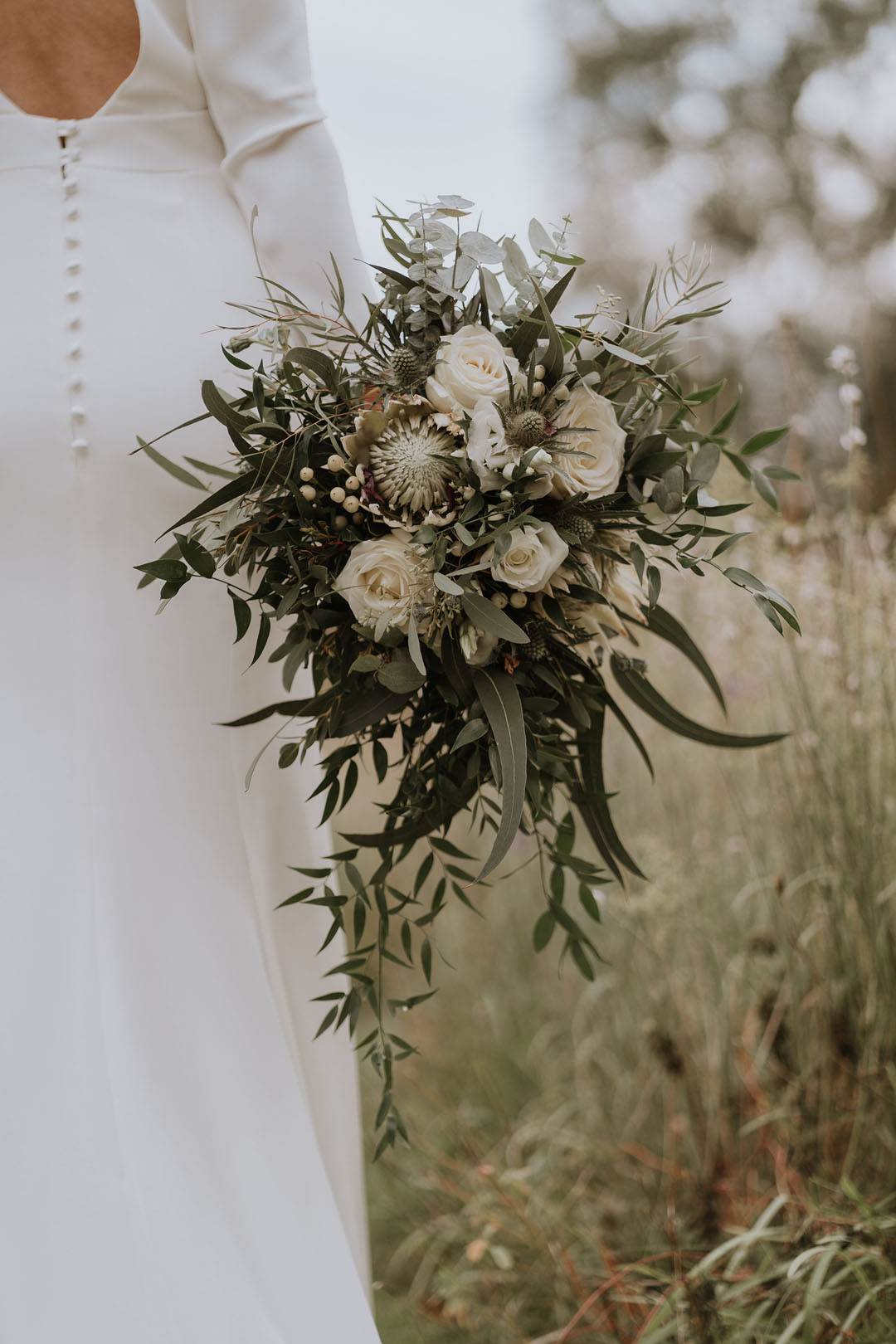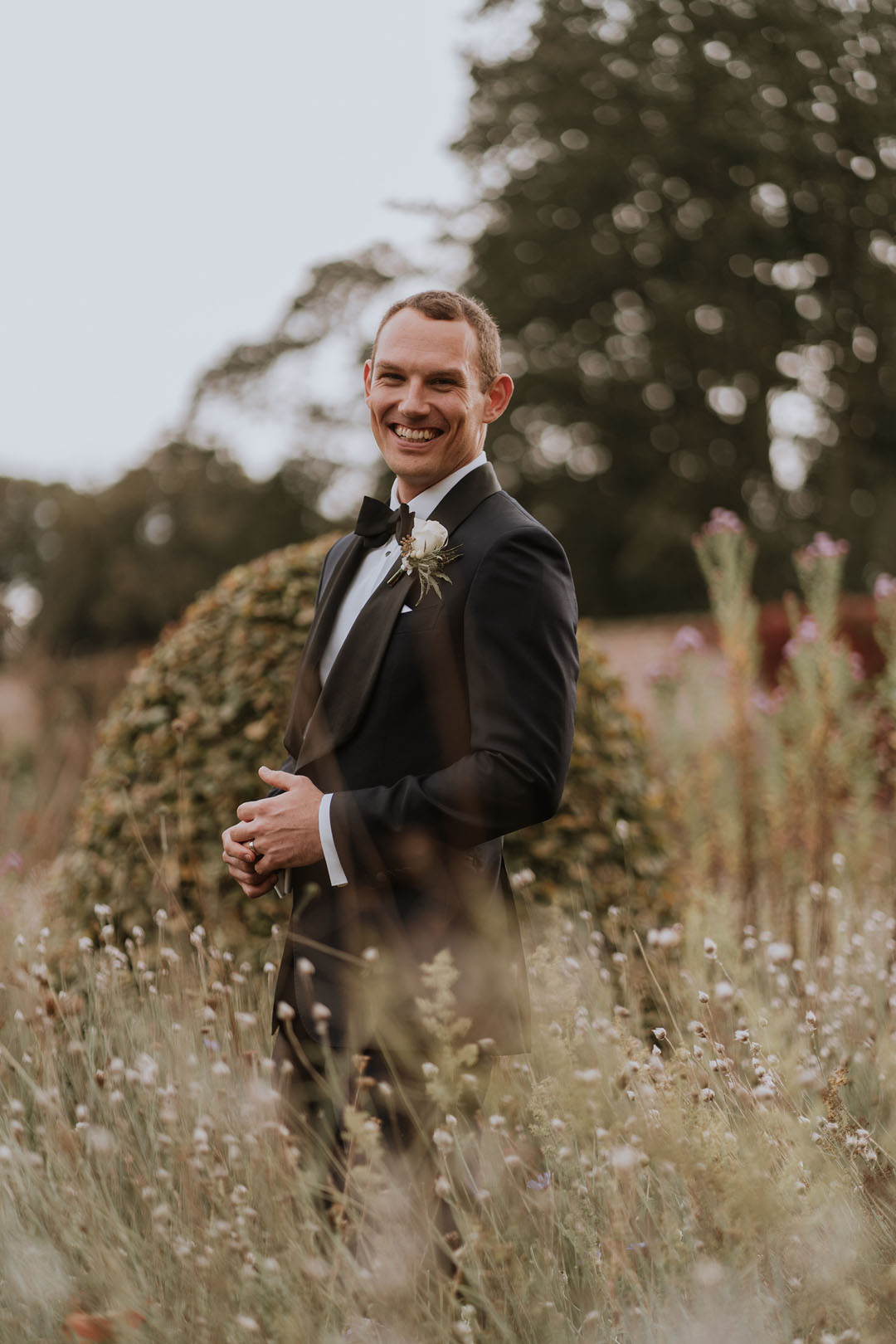 The wedding breakfast, served on long tables with taper candles and garlands of foliage, was from the Middleton Lodge team.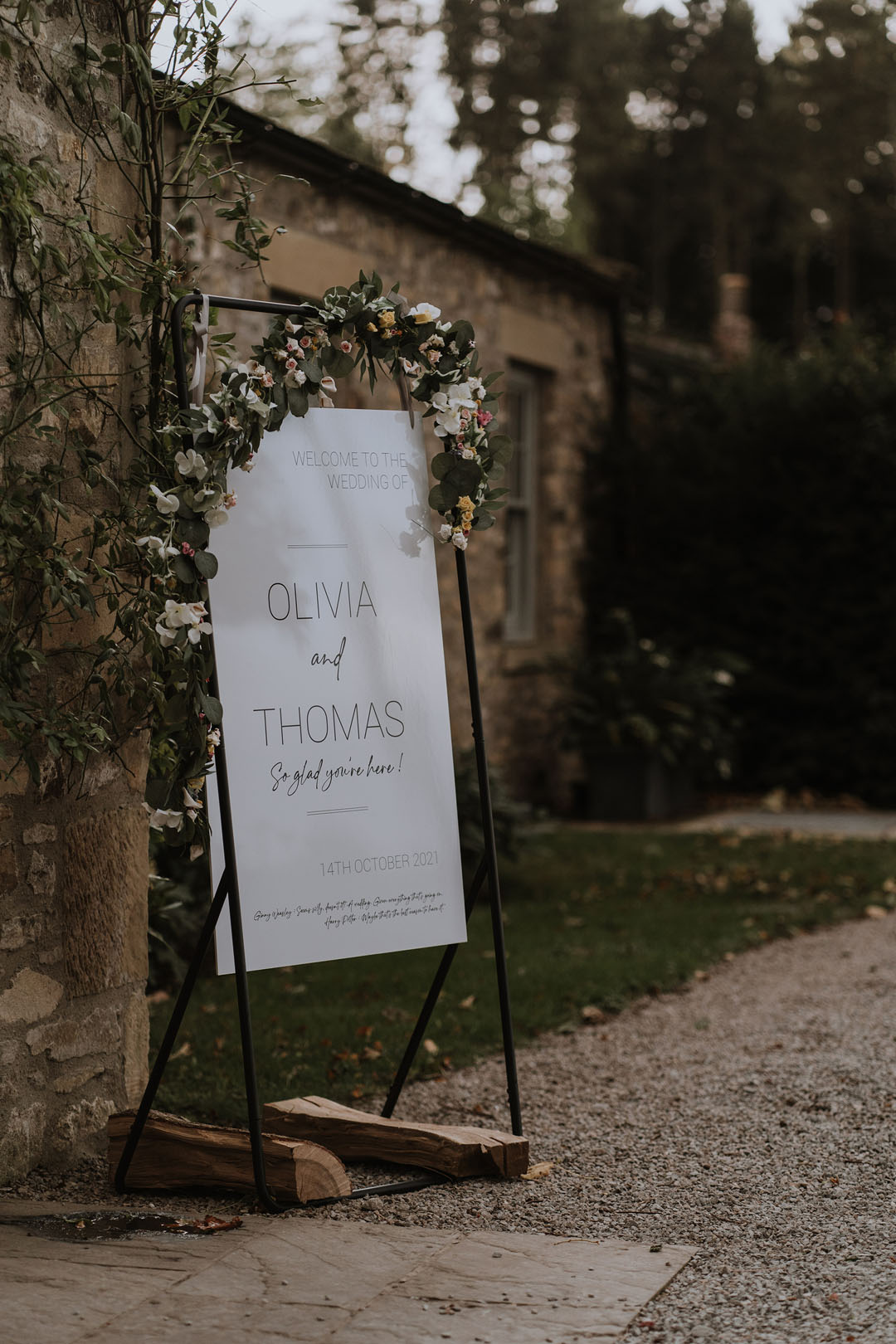 "Eating anything at Middleton Lodge is always delicious but the attention to their wedding breakfast menu really sets the venue apart."
"Combined with their focus on 'Estate to plate', the quality and seasonality of ingredients is phenomenal."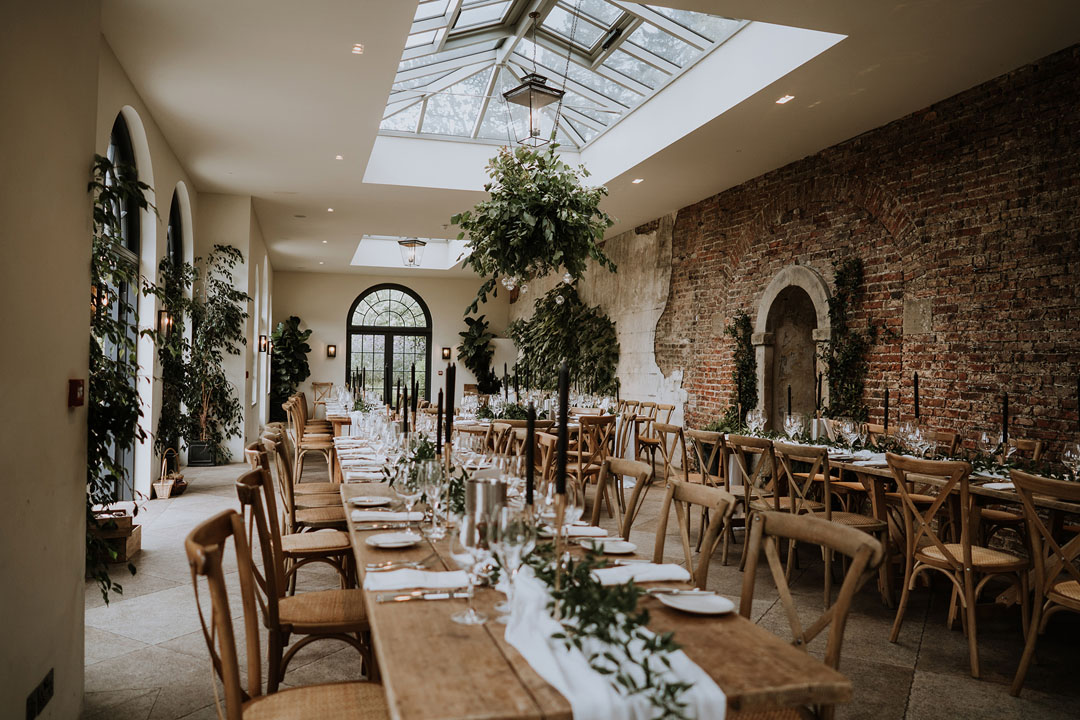 The bride is very creative so took the opportunity to get crafty and brought the outside in with garlands of foliage and the loose and natural bouquets of flowers.
"I created a miniature Middleton Lodge-themed card box, using a miniature greenhouse, some paint, and a decal of the venue."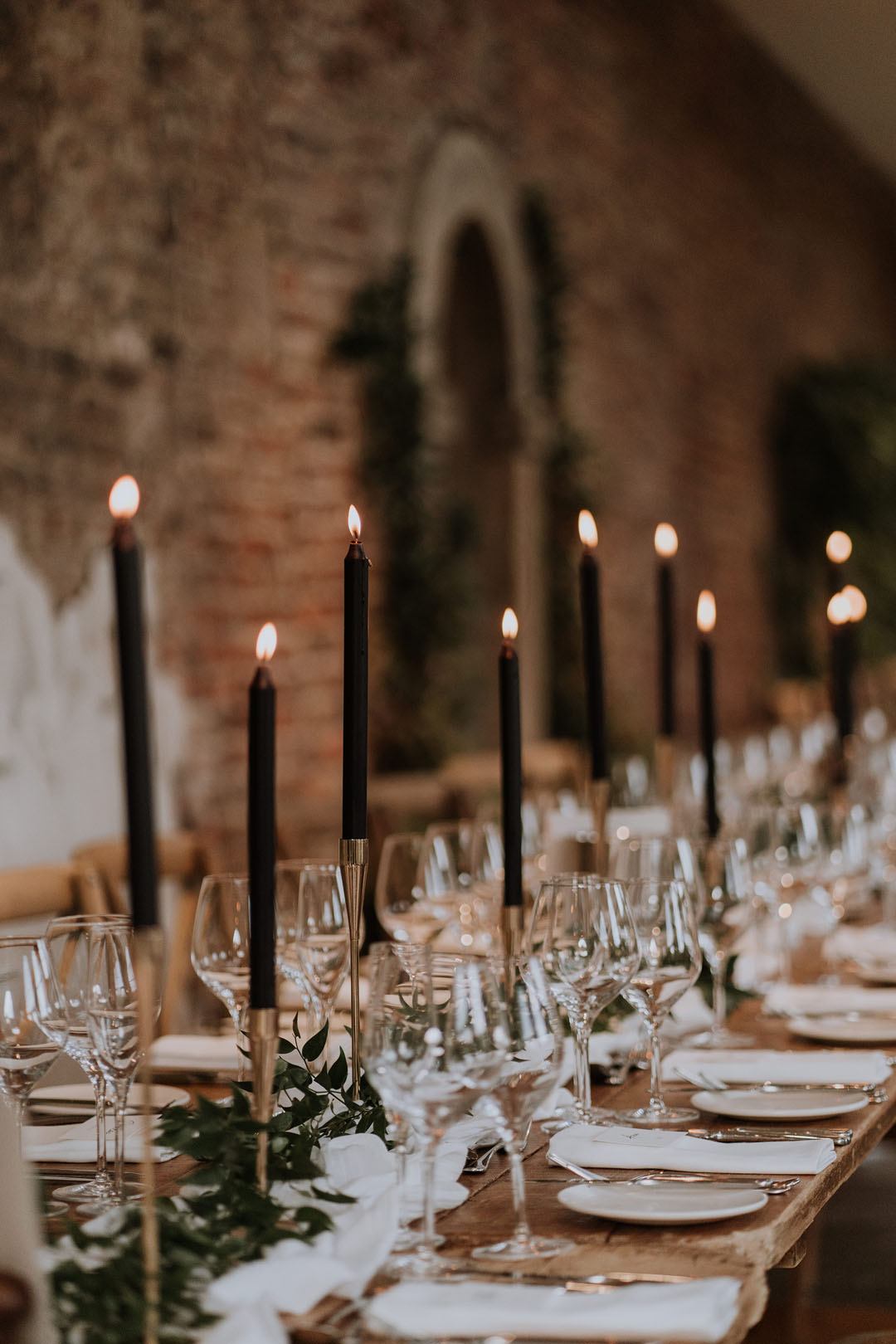 "It's something we now love using as a terrarium in our home. We wanted simple, elegant stationery and it is something that I designed myself."
"We had welcome signage, table plans and place settings and chose to create our own newspaper-style order of service to enhance the personal touch and tell our guests a bit more about the venue."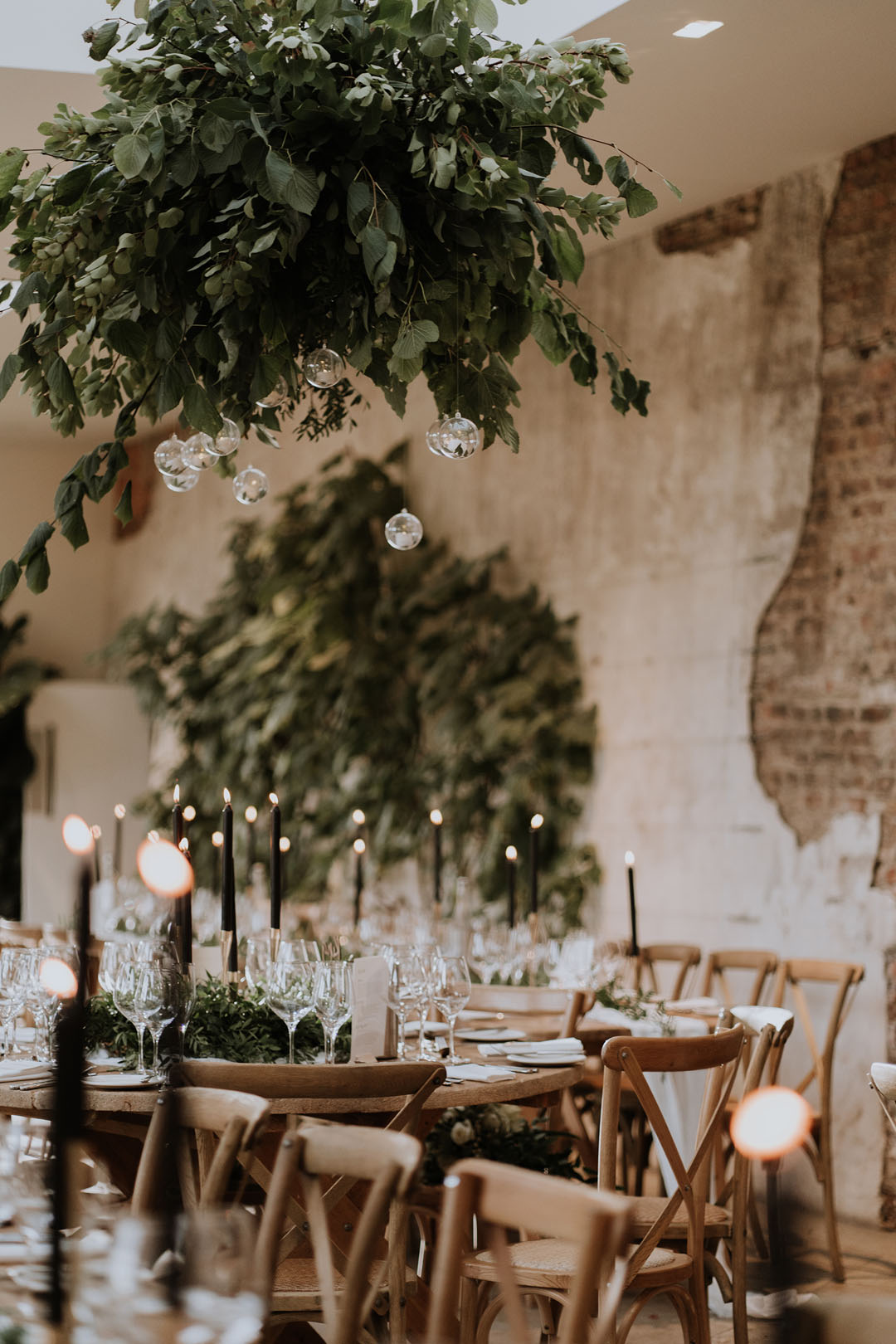 The wedding cake, with its whimsical pressed wildflower design, was from Where The Ribbon Ends.
"We chose a three-tier, semi-naked cake, decorated with pressed edible flowers."
"It had three flavours: chocolate orange; bramble; and orange and zesty lemon."
"The biggest tier was chocolate orange and I'm still thinking about it now! We would eat it every day if I could! We are looking for the opportunity to order another cake already."
The couple have some reflections to share about their special day.
"Our favourite part of the day was genuinely the ceremony. Nothing is more important about the day than the time spent making the commitments of marriage to each other."
"There's a pressure with weddings to embrace tradition, not staying with each other the night before being one."
"We observed this but wouldn't if we could get married again. Being apart from each other enhanced the nerves, particularly for me, and if there's one thing you need it's a good night sleep!"
"We had a very eventful morning of the wedding; I broke my front teeth. Unbelievably. we were able to call on a dentist friend who was attending the wedding to come to the rescue."
"In the nick of time, as guests were starting to arrive and I finished in hair and make-up, our friend arrived and performed some miracle dentistry at the kitchen table."
The couple took dance lessons for six weeks in preparation for their first dance.
"We chose 'The One' by Kodaline and had six weeks of dance lessons to learn a routine."
"Whilst we won't be on 'Strictly' anytime soon, it definitely added another dimension to the day and it was a nice excuse to have some fun together in the run-up to the wedding."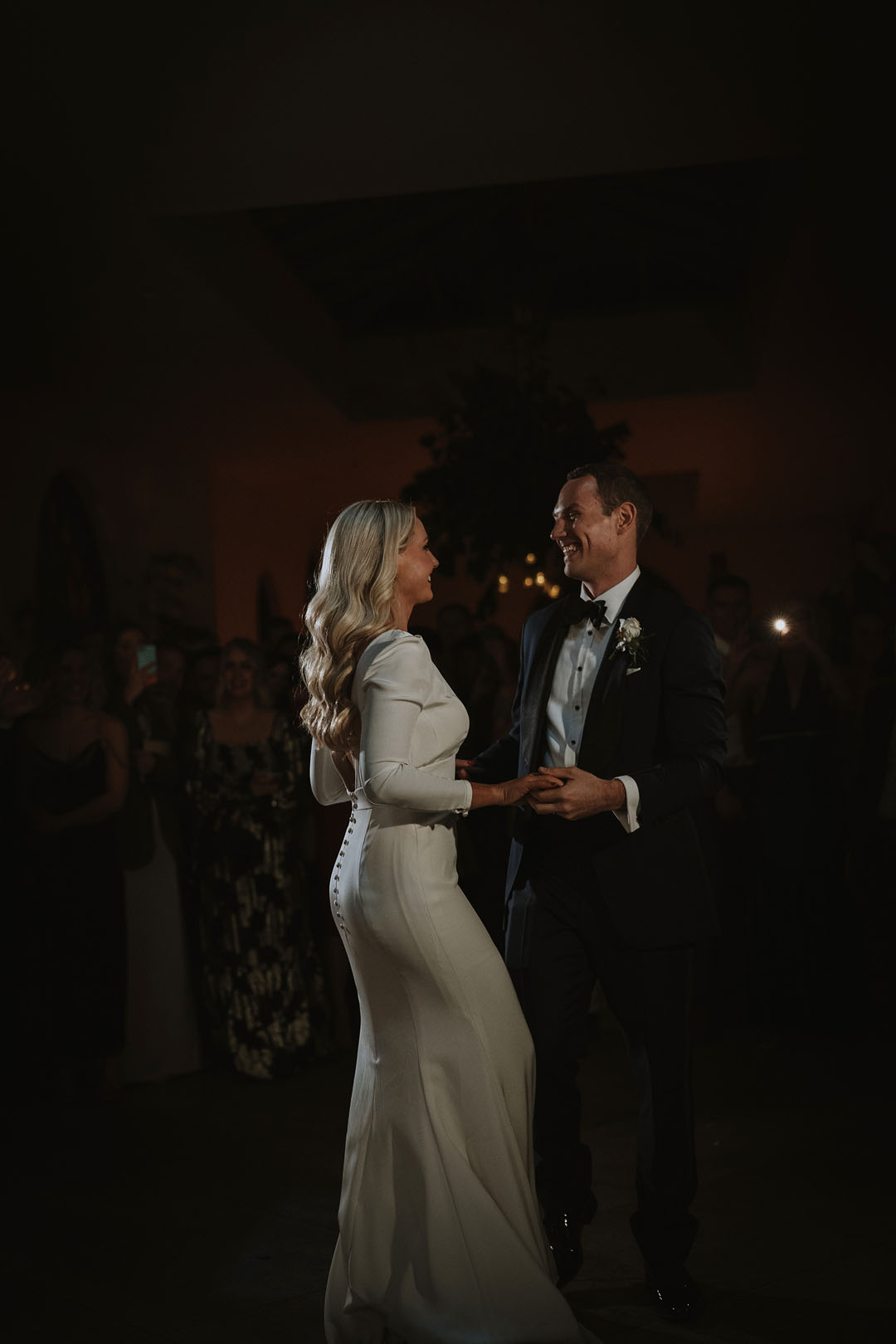 "In the evening, following our first dance, Girls That Mix and DJ Mark Jay got the party started with their high energy sax and bongos set."
"When a friend heard we were having a saxophonist they thought it would be soft jazz. It definitely wasn't and a great surprise for our guests."
Words of Wedded Wisdom
"Take the spreadsheet game very seriously – organisation is key."
"Make your wedding reflect your own personality as a couple."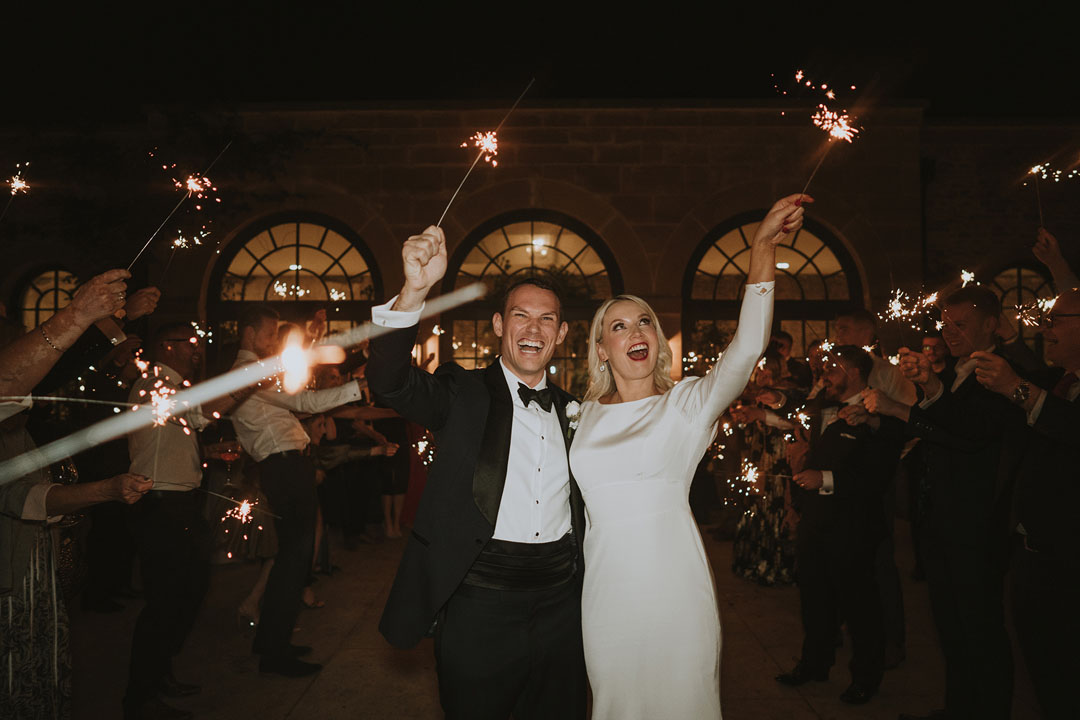 Olivia, I'm so glad that you were able to have such a wonderful day after a dramatic morning. You looked absolutely beautiful in your Sassi Holford gown, and I'm delighted to share the weddings of other brides wearing Sassi here.
Thank you to you and Thomas, and to your photographer Georgina Harrison Photography, too.
Ele xx