I can't wait to share today's wedding with you. Taking place in the heart of the beautiful English Lake District, the couple wove together a midsummer celebration, seasonal, meadow-fresh flowers and a relaxed, open-air party for one gorgeous wedding.
We have three of our wonderful Wedding Directory members playing an integral part too; GASP Photo Co, Original Marquees and Portraits Bridal, so read on.
Photography GASP Photo Co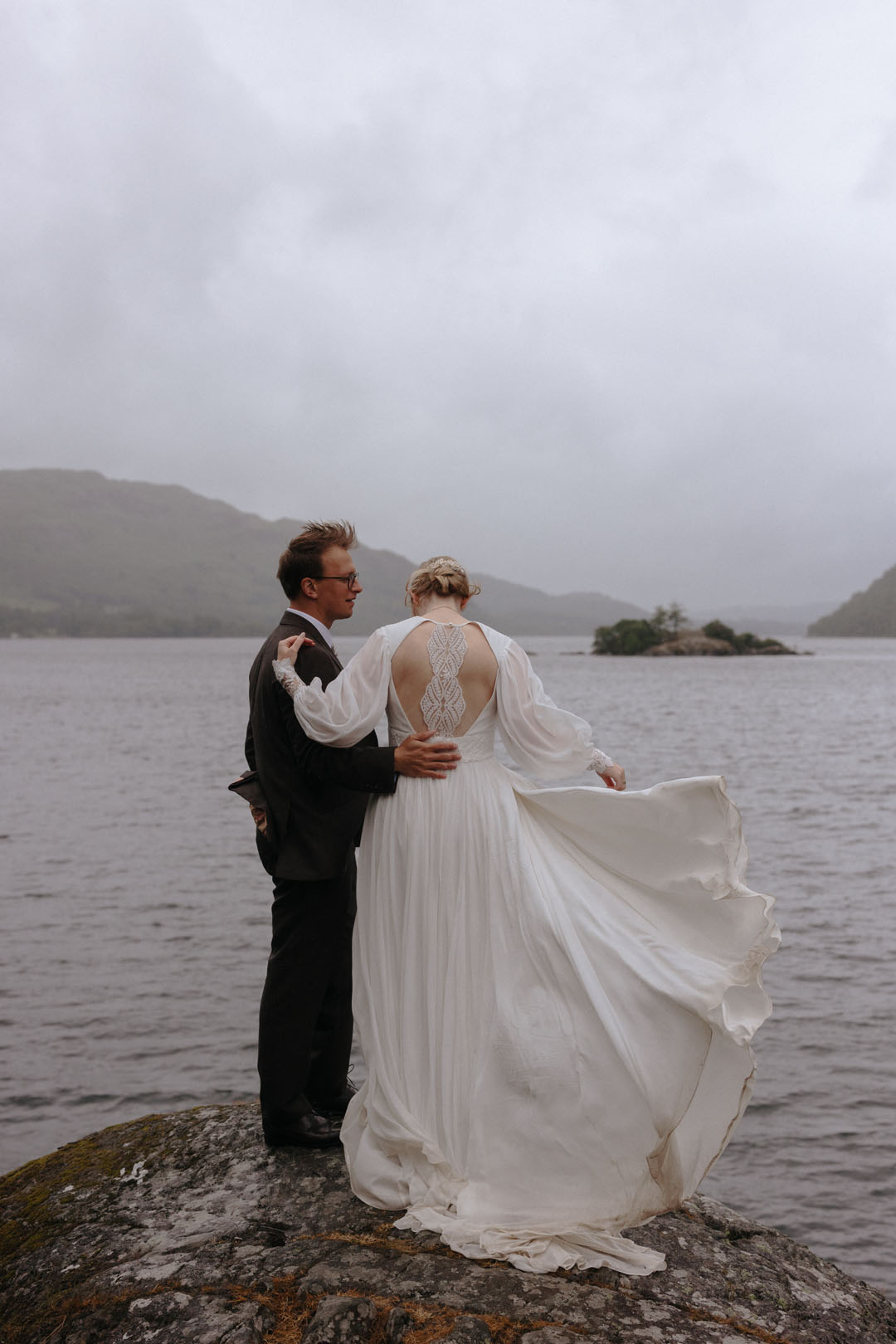 Please meet Fran and Dom, who wed on 25 June 2021 in a church ceremony at Watermillock Church, Matterdale, Penrith followed by a flower-filled marquee reception on a private family farm on the banks of Ullswater in the English Lake District.
Taking the majestic surroundings as their focal point, the couple created a natural and romantic country garden feel using seasonal flowers and soft neutral tones.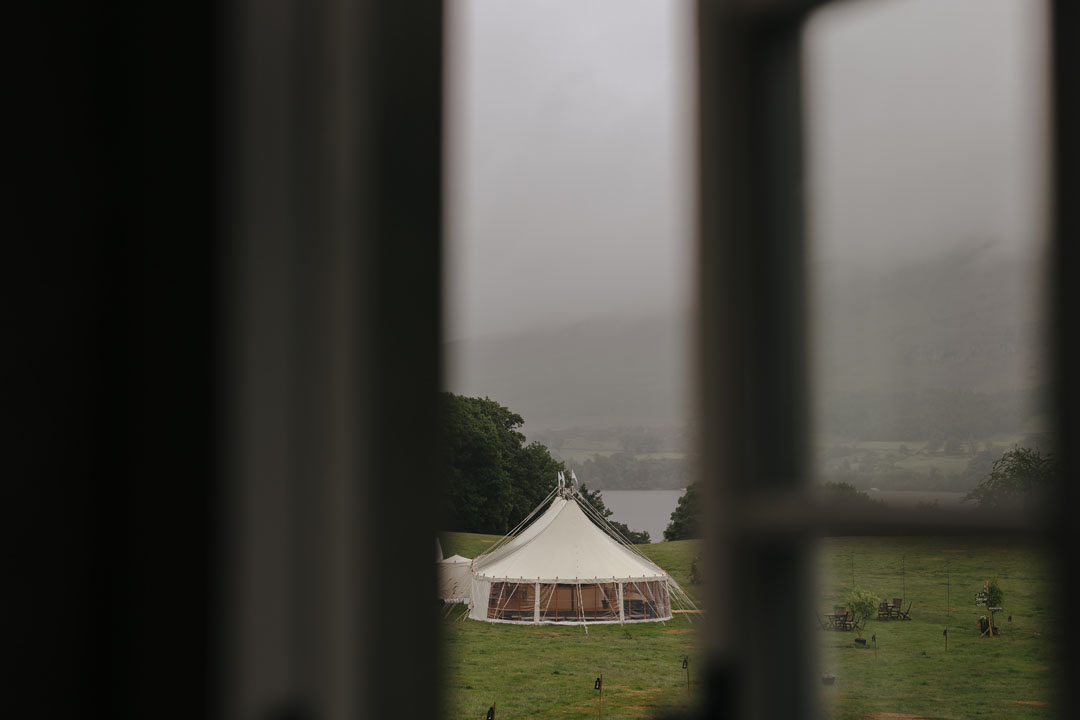 The bride wore a custom-made gown from Julita London, with lacy, long sleeves and intricate and sexy back detailing.
"I loved every part of the process and she created the most perfect dress for me."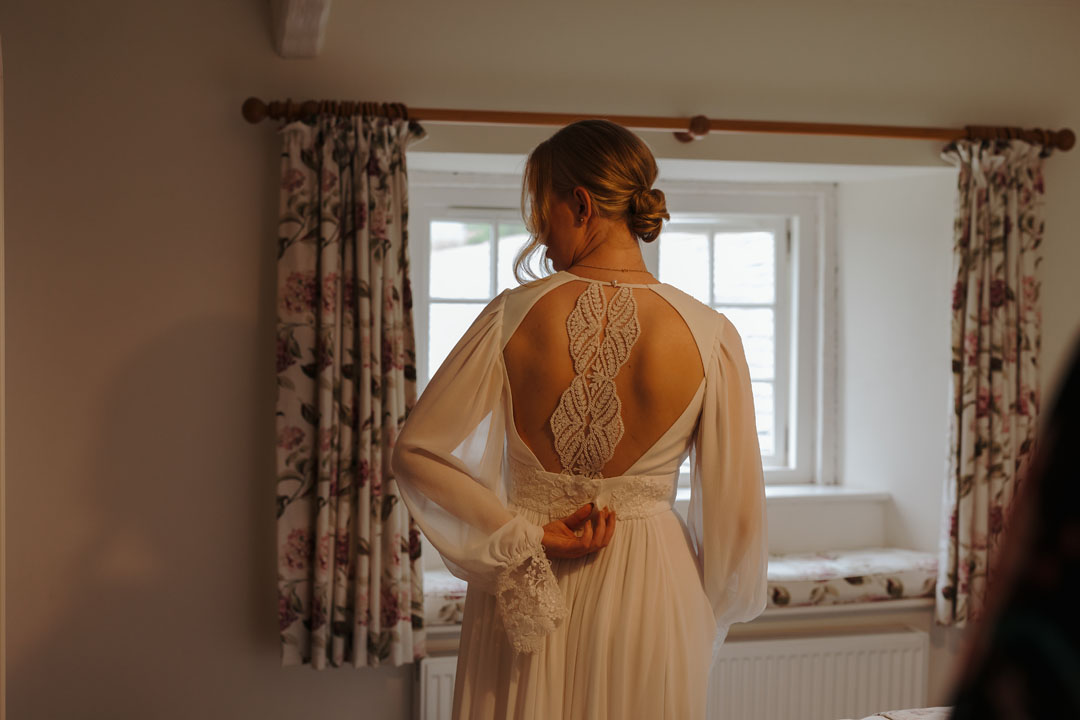 I chose my dress in late 2020 but with lockdown in 2021 she had to pull it all together quickly while remaining so kind and flexible."
"I would 100% recommend my experience and can't imagine having done it any other way."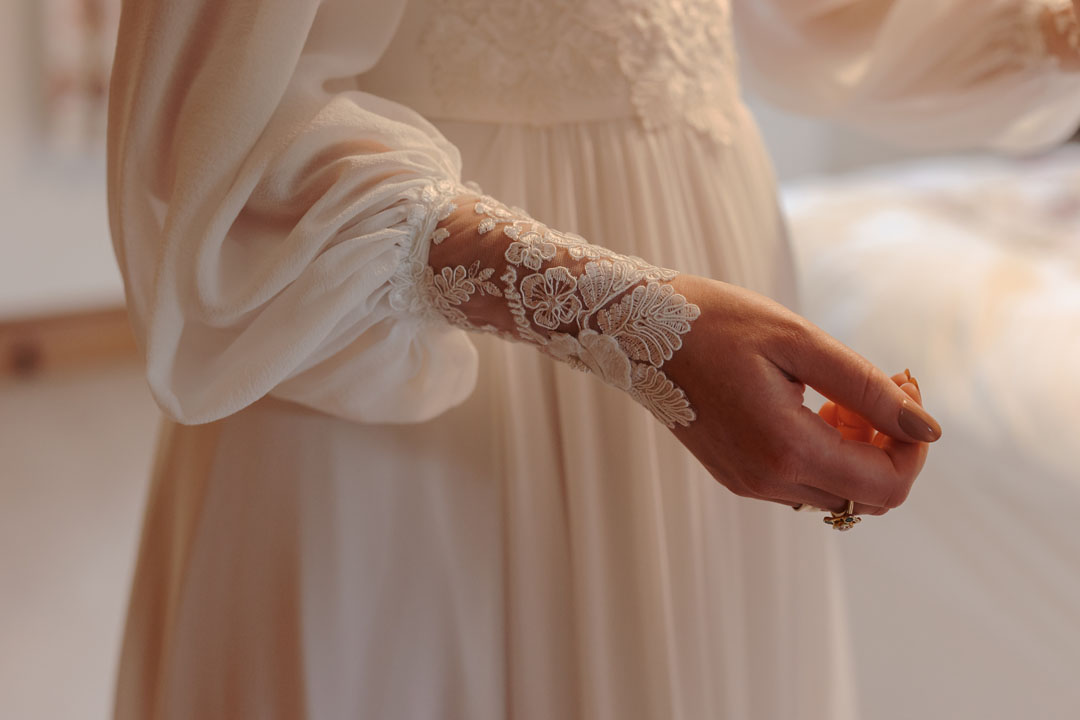 "I went to a number of designers and boutiques and loved the experience but when I saw Jo's dresses they just felt like something I hadn't seen before and I fell in love."
"The quality, the details and the fabrics in her dresses really set them apart from anything else I had seen."
"Having a bespoke dress exactly as I envisioned, from the neckline to small details, was something that really made my choice for me."
"I really struggled to find shoes that fitted me. It's always an issue but I found some Dune London shoes for the day."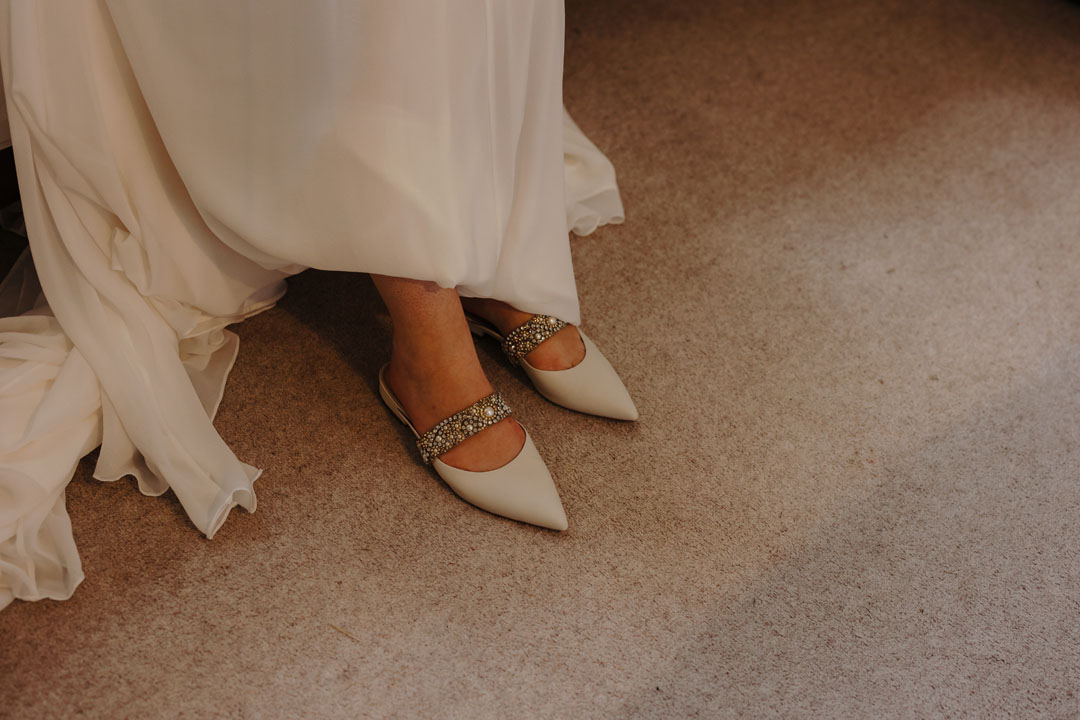 The veil was also a bespoke Julita London piece.
"I did not think I'd wear a veil but in the end, I went full traditional with two tiers. We left it very simple but long to match the length of my train."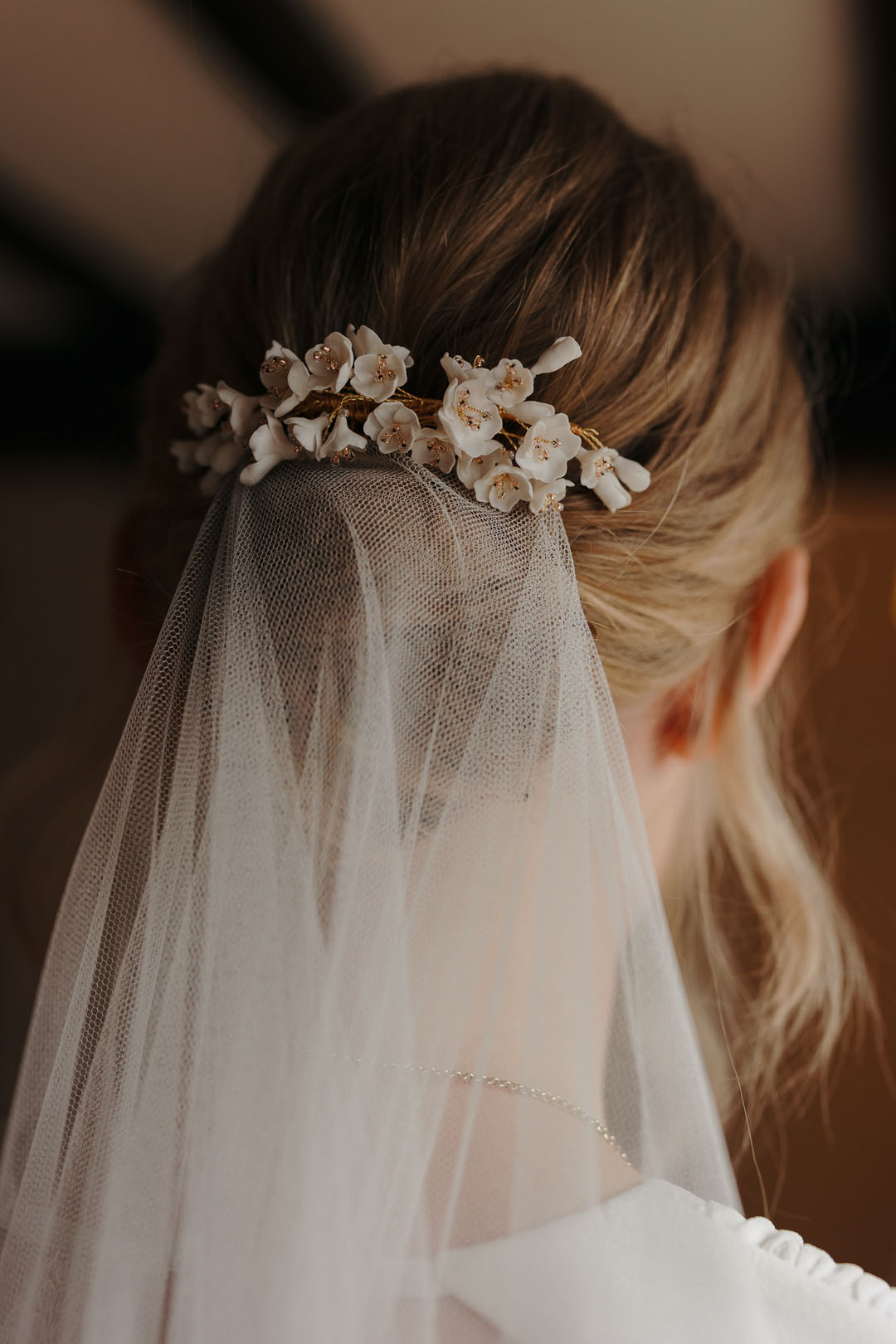 "I wore earrings I designed using a pair of sapphires belonging to my mother as my 'something blue'. I borrowed an emerald and diamond brooch from my grandmother which belonged to her mother as my 'something borrowed' and 'something old' which I wore on a long chain for the ceremony."
" I also wore an emerald and pearl necklace which Dom had made for me and was given to me on the morning of our wedding."
"I wore the 'stand in ring' (a vintage gold band) that Dom proposed with, on my right hand with my engagement ring."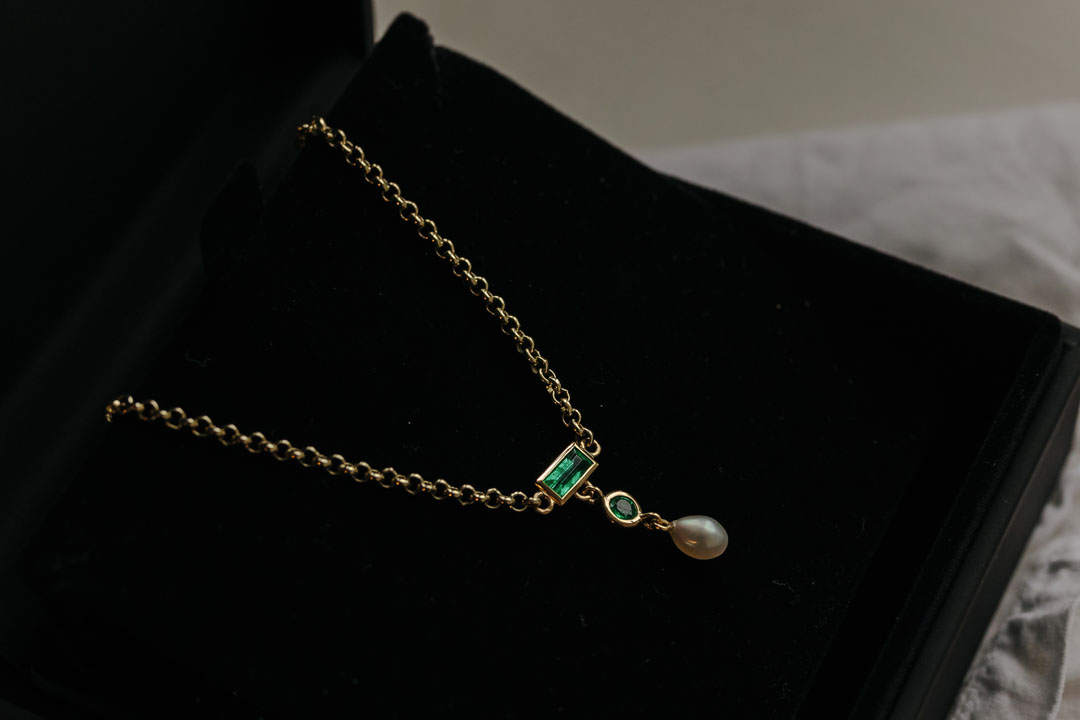 The wedding ceremony was held in Watermillock Church, beautifully decorated with locally-grown, seasonal flowers with a glorious wild meadow feel.
"We wanted to keep in season and have a beautiful midsummer display that looked as if it could have grown there naturally."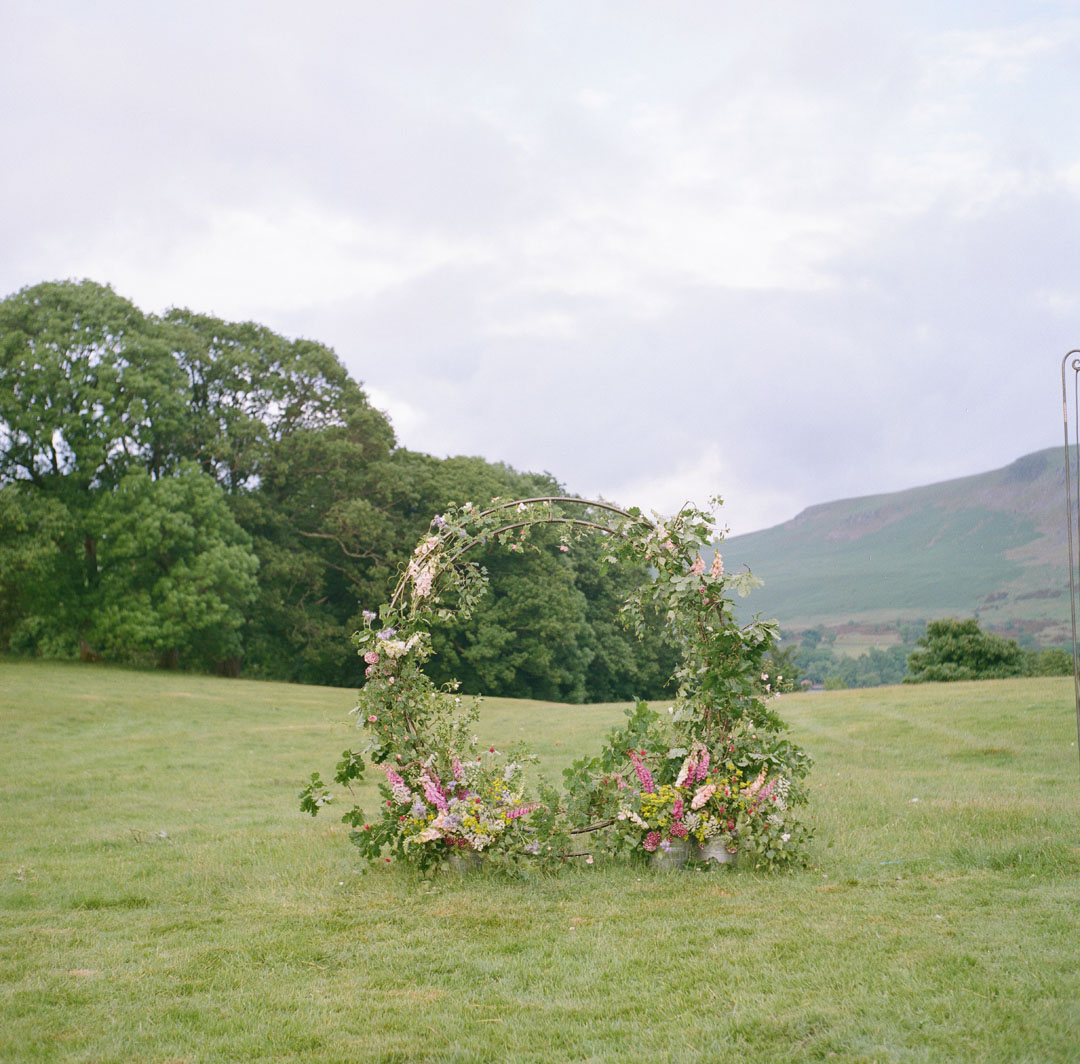 "Verde Flower Co did the marquee and bouquets and Greenwheat Flowers created the church arch."
"We had known for a long time we wanted to get married in Ullswater. My family have been going there for over 50 years and Dom and I have spent many holidays there together."
"The Lake District inspired the colours, flowers and country garden party feel."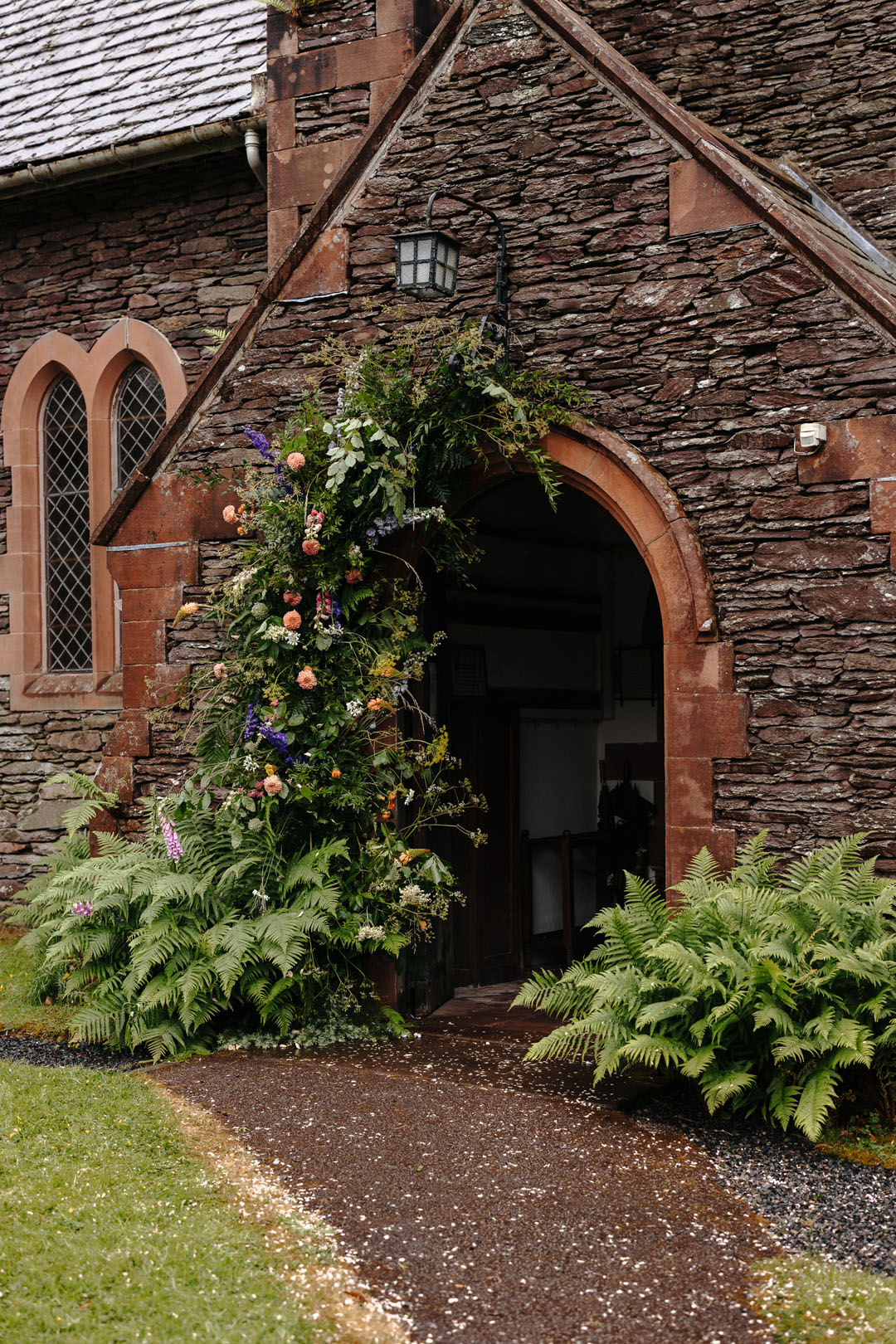 The bride walked down the aisle with her father, as a pianist friend played Tracy Chapman's 'I Am Yours', accompanied by Fran's sister-in-law, who sang.
"Our wedding was officiated by the local priest at Watermillock Church. We kept our ceremony traditional but we made music a big part of the ceremony, with some of our favourite songs performed by my sister-in-law singing and a friend of ours who is a pianist."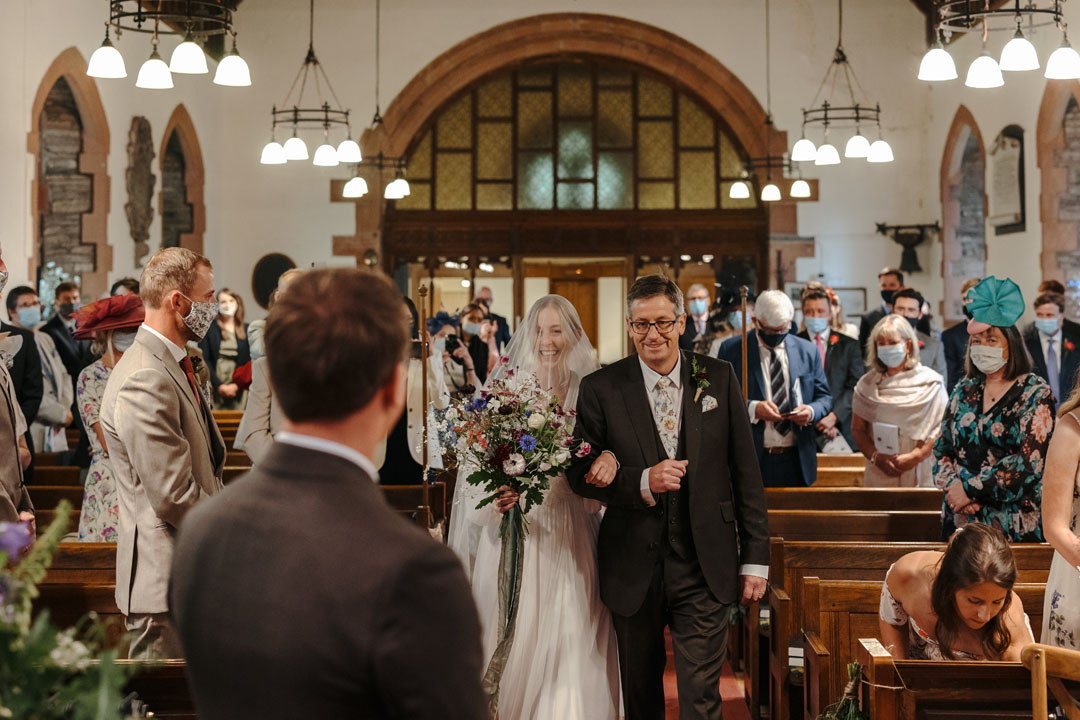 Dom and Fran exchanged wedding bands, which they designed together with a friend of theirs.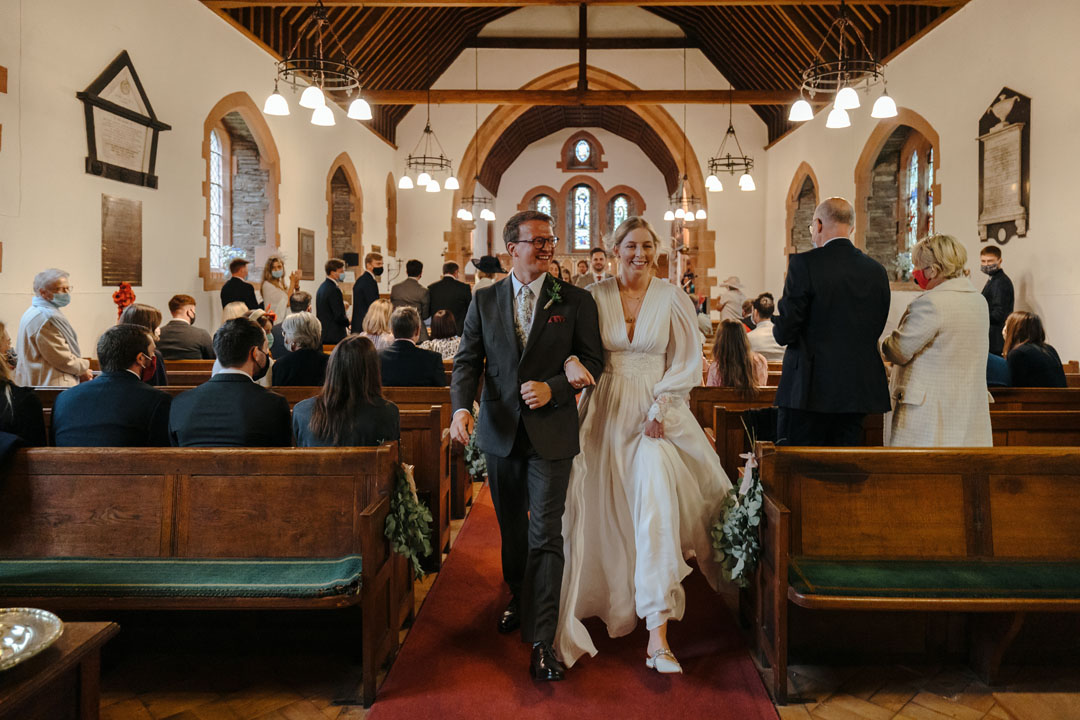 Love My Dress Wedding Directory favourite, Portraits Bridal Hair & Makeup, pulled the bride's hair back into an elegant low bun which was accessorised with a slide from Eden b. Studio."
https://www.lovemydress.net/directory/supplier/portraits-bridal-hair-and-make-up/
"Fran applied her own make-up, and finished her look with very personal jewellery.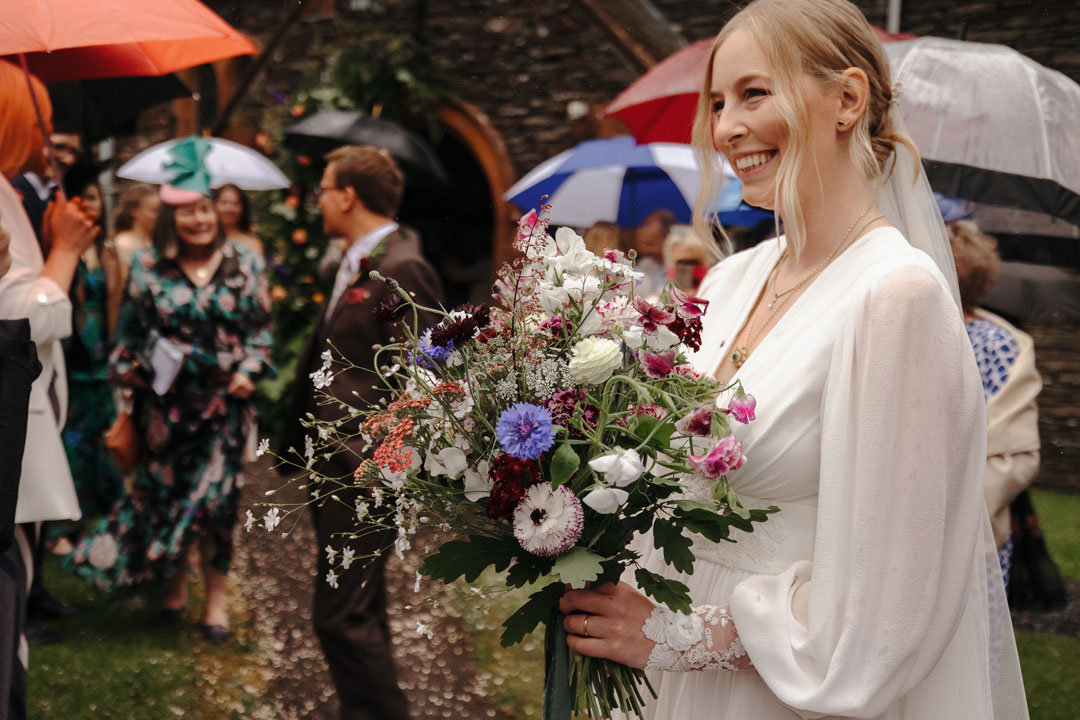 The bridesmaids wore a selection of gowns from Reformation, along with Eden b. Studio hair accessories and jewellery from Tilly Sveaas Jewellery, gifted to them by Fran.
The flower girl had a Monsoon dress and a bespoke, Liberty-print sash, made to match Dom's tie and the page boy's bow-tie.
After the service, the newly-weds jumped into a British Racing Green E-type Jaguar, hired from Northumbria Classic Car Hire, to travel back to the farm for the marquee reception.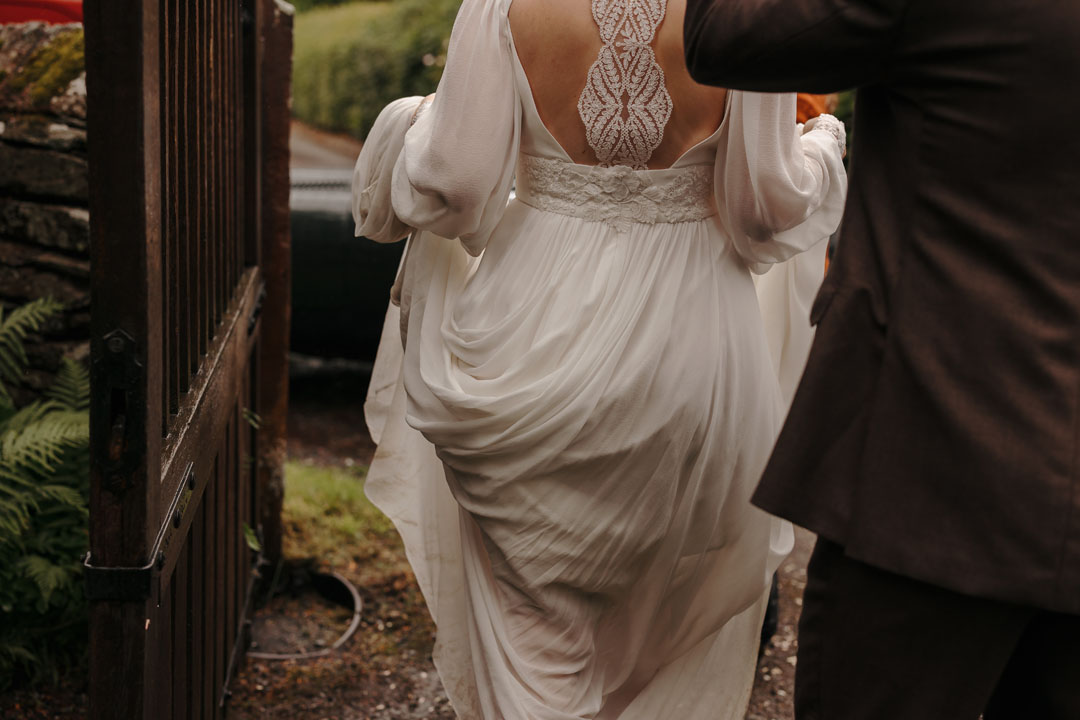 Photographer Jade of GASP Photo Co, whom the couple discovered on Love My Dress, captured the soft, romantic styling and the beautiful lake backdrop for the couple in her signature, documentary style.
Please do visit her Love My Dress Wedding Directory listing for more of her absolutely breath-taking work.
"We chose Jade as we just loved her style. Less traditional than a lot of photographers, she had a more of a documentary style which we knew would capture the emotion of the day perfectly."
"I would definitely recommend Jade; she's really lovely and made us and all our guests feel so comfortable"
"She went above and beyond to capture every significant moment and we absolutely love our photos."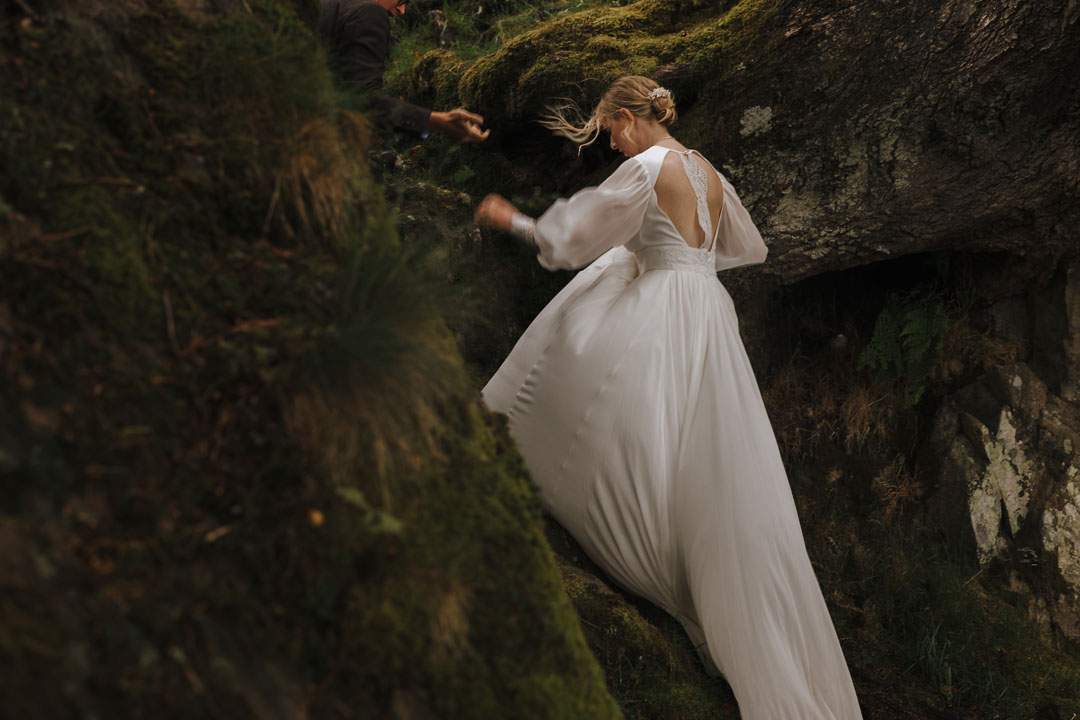 Fran and Dom discovered their marquee company, Original Marquees, via Love My Dress.
The marquee was simply decorated with fresh foliage and sprays of seasonal flowers.
https://www.lovemydress.net/directory/supplier/original-marquees/
"We had trees that we selected earlier in the year (now planted in my parents' garden) planted pots, floral installations and candles, lanterns and festoon lights."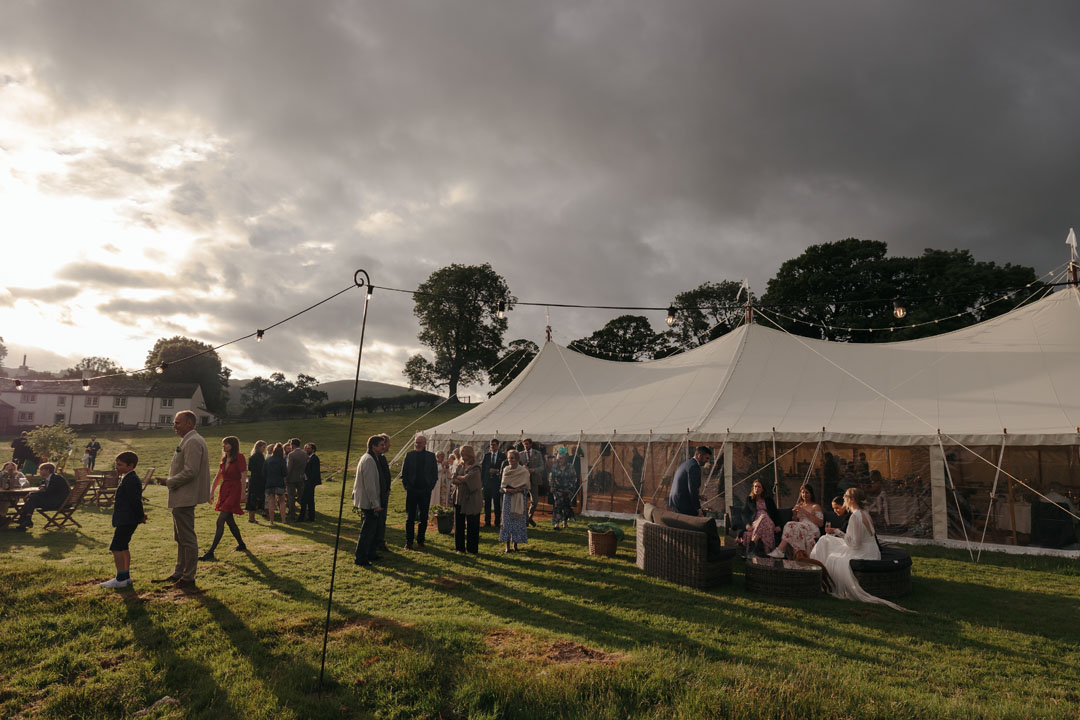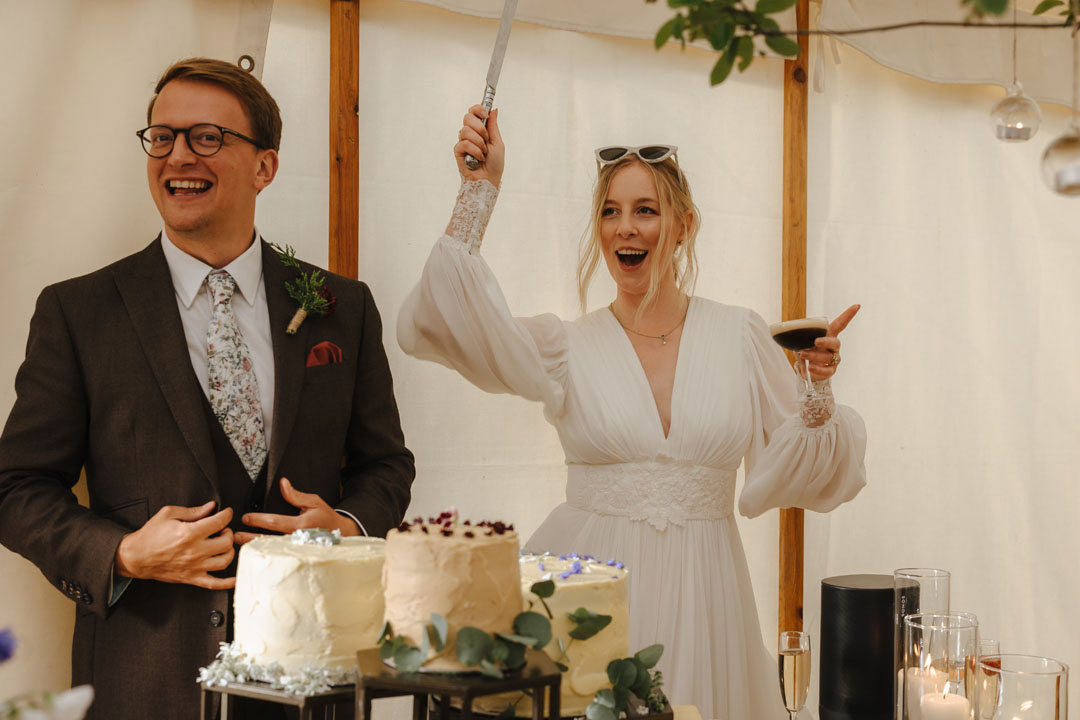 The views are stunning and we wanted to keep everything very natural to highlight the view. We had sloe gin made by my mum on the tables."
The incredible view over Ullswater and the surrounding fells informed the wedding decor and stationery, which was designed by Ella, a friend of the couple.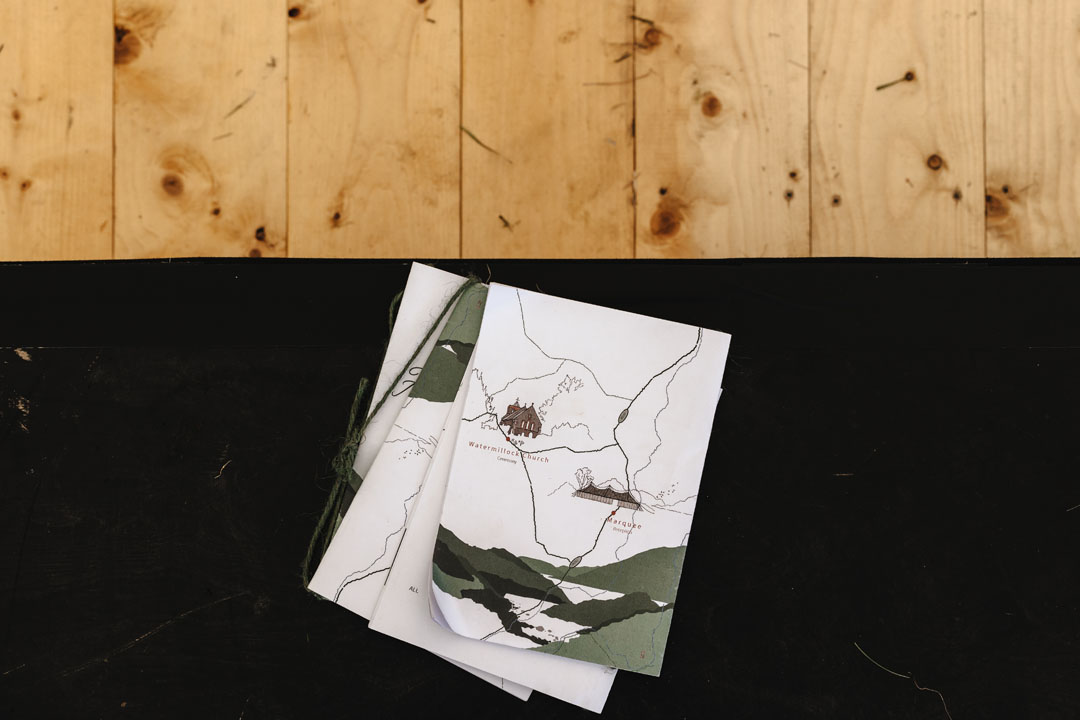 Dom and Fran met in London whilst the bride was studying there.
"Dom had just moved back, having lived in China for two years. We were engaged in May 2020 on a deserted beach in lockdown and had our wedding just over a year later on our original date."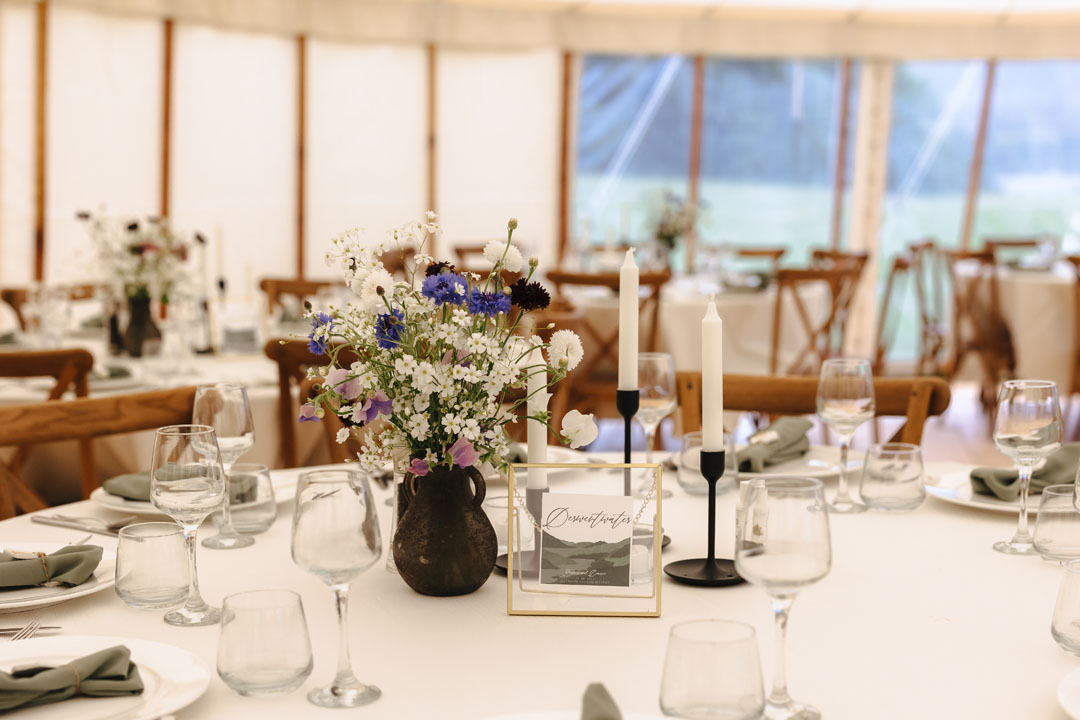 "We were very lucky to be on outdoors private land so our reception was largely unaffected by restrictions. In the church, guests wore masks."
"Unfortunately, some guests couldn't attend due to travel restrictions or having Covid, including one of my bridesmaids who tested positive on the Tuesday before the wedding which was gutting."
Although they were able to wed on their chosen date, they found the What About Weddings campaign so important to their day.
"The What About Weddings campaign was so helpful, breaking down information and clarifying the rules."
"We are fully aware that when the 21 June opening was postponed, our wedding would not have been allowed if it hadn't been for that campaign making an exemption for numbers at weddings."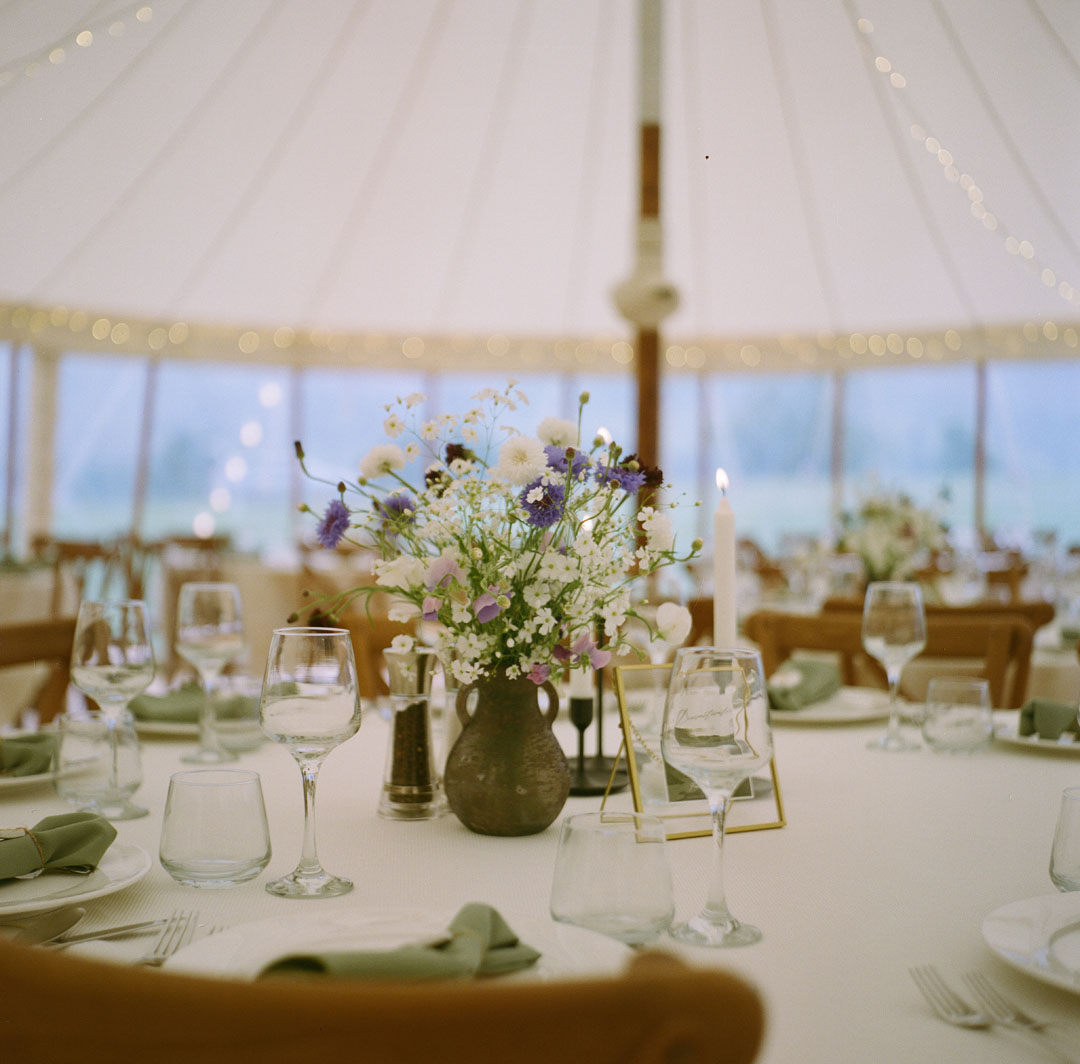 The wedding breakfast was provided by Good Food Story and one of Fran's bridesmaids made the cakes.
"We chose to have three separate cakes, and a dessert and cheese spread by our caterer, so there were plenty of flavours and desserts to be grazed on throughout the evening."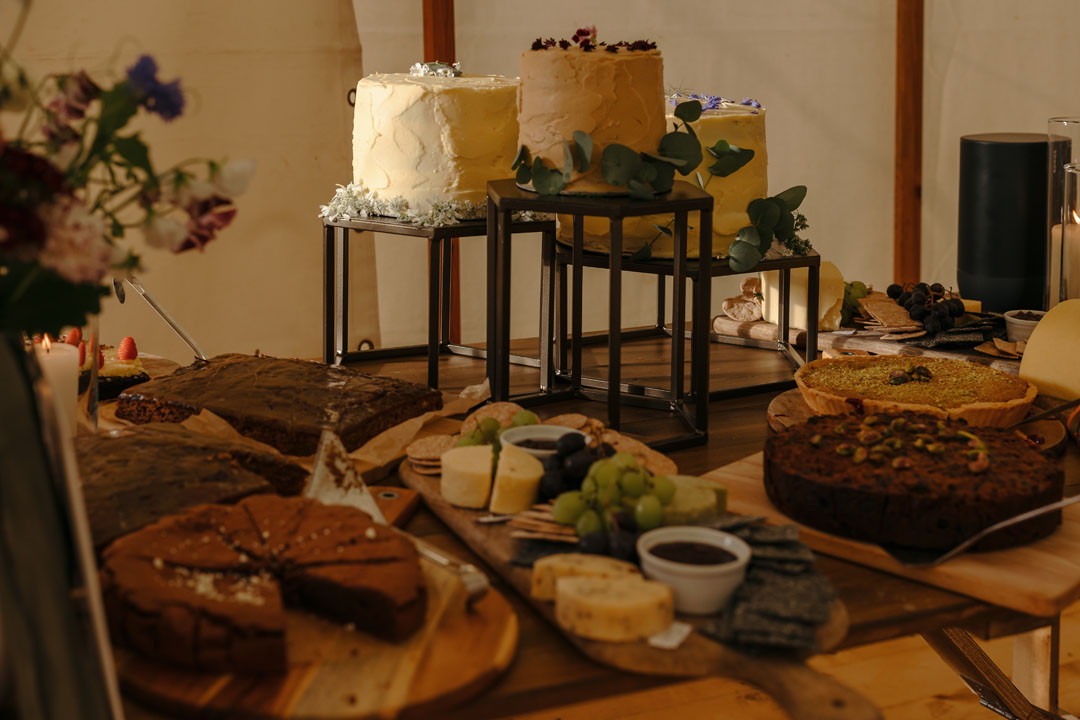 Dom's suit was made to measure by Woven Durham, and he wore it with a tie made from a wildflower-print Liberty fabric.
"I had cufflinks made with emeralds to match the emeralds in my engagement ring and the lyrics of the song I walked down the aisle to, which were also embroidered into the cuffs of my dress."
Func On The Rocks provided the evening entertainment, for which the bride slipped into a satin jumpsuit from Vanessa Cocchiaro via Net-A-Porter.
"I wanted a fun party outfit that I could dance all night in! I wore Russell & Bromley gold platform trainers which I loved."
The couple selected Tracy Chapman's 'Give Me One Reason' for their first dance.
"It's not a traditional first dance song but has been our favourite song since we met."
"I loved the ceremony; we were both beaming the whole way through."
"Getting in the car just after the ceremony and driving around the lake, we were both so excited and it was special to have that private moment together before the reception."
"Being with our friends and family was such a special celebration as our wedding was the first most of our guests had been to since before the pandemic."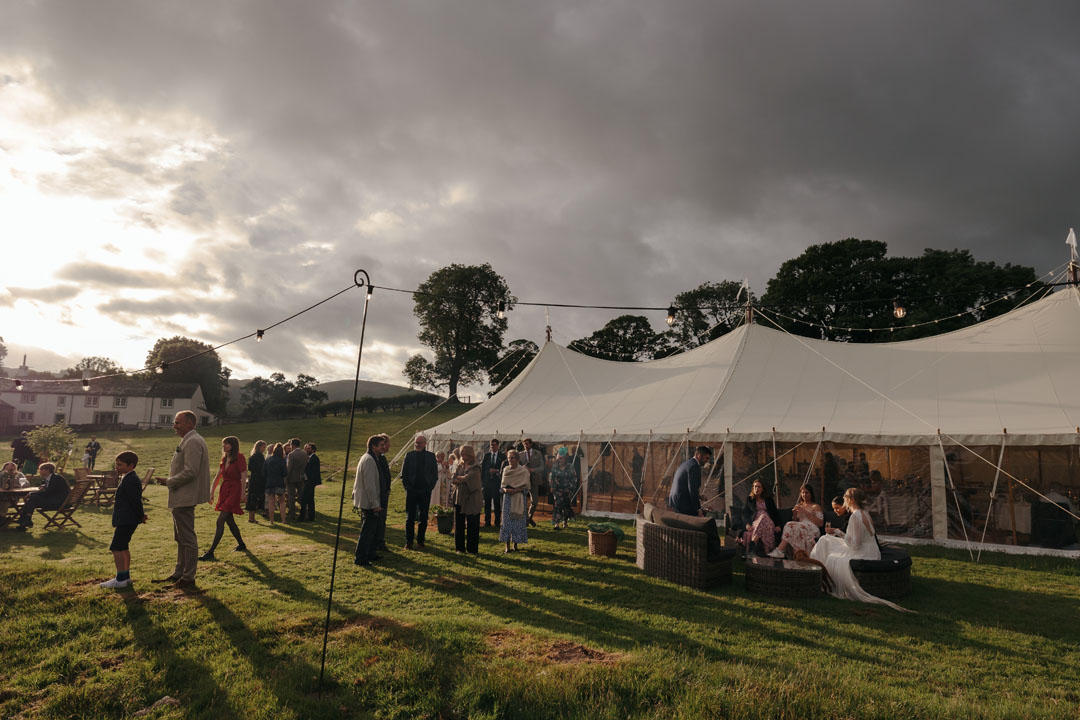 Words of Wedded Wisdom
"Enjoy it all – the planning, food tasting, choosing suppliers, your dress fittings, choosing suits. We loved all those experiences and tried not to let any pressure or stress take away from any of it."
On the day, don't think about anything but having fun. No matter what happens or may not go to plan, it all adds to your day."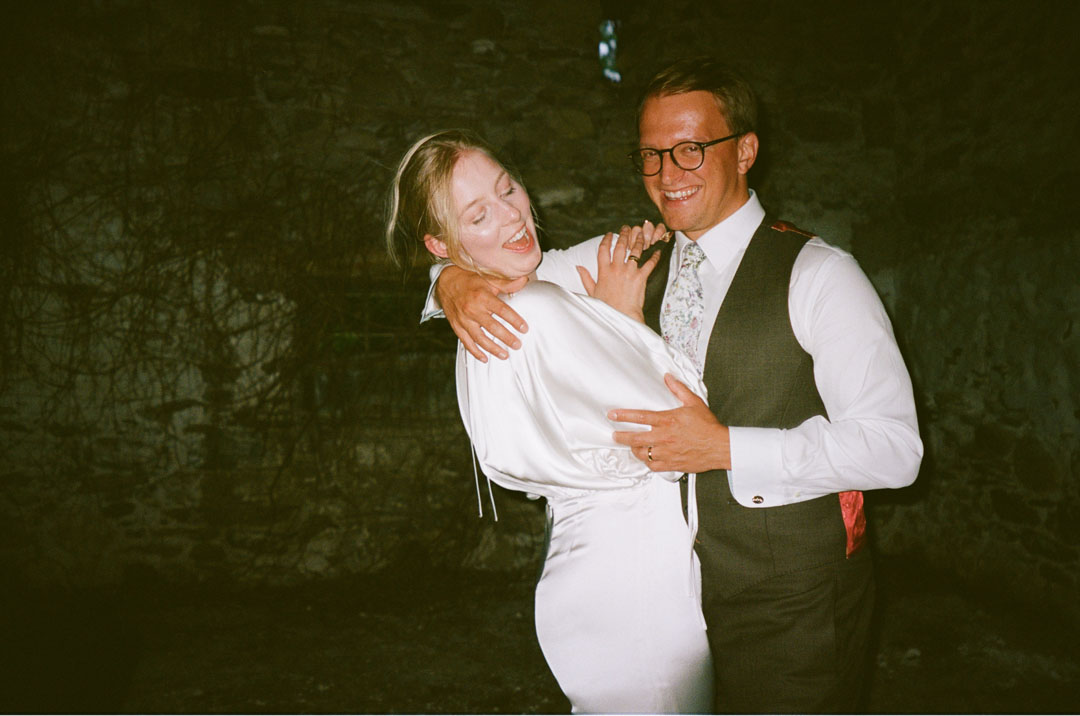 What a view, and what a wedding. Fran and Dom, I adore your wildflower style and how you let the beauty of the Lakes sing. Thank you so much to you both for sharing your day with us.
Jade at GASP Photo Co, it's been a real privilege to share your work again here and I'm very excited to see more soon.
Lovelies, for more English Countryside weddings, enjoy this selection.
Ele xx