After Winter, Must Come Spring
After such a long winter, it is such a blessing to find ourselves in a so far very beautiful and sunny Spring.
This editorial celebrates Spring weddings and through these images, we are thrilled to share the work of our multiple sustainable wedding businesses, including Love My Dress recommended suppliers, Susanna Greening, a talented independent dressmaker based in Matlock in Derbyshire and Rebecca Anne Designs, who create the most glorious, personalised, embroidered bridal veils and accessories. May you pin all the images to your heart's content.
Enjoy!
Editorial Concept
Abigail from AR Weddings, used the renovation, of The Mount Without venue as a basis for her 'After Winter, Must Come Spring' conceptual design.
The team was sourced focusing on delicate, eco friendly suppliers whose work would compliment the history of the venue.
The Detail
An early Spring palette of greens and soft whites, placed alongside natural textural detail, describe the emergence of Spring from Winter, an awakening from dormancy.
Floral styling by Ink & Earth Studio included Spanish Moss drapes over tables, interspersed with delicate Spring florals that celebrate the beauty and delicateness of each emerging stem.
Tall sculptural, foliage arrangements, appear to come up from the ground and hang from walls creating an outside in feel, and natural aisle focus. Delicate tulips and hellebores were used to create the most beautiful bouquets with a soft and delicate colour palette.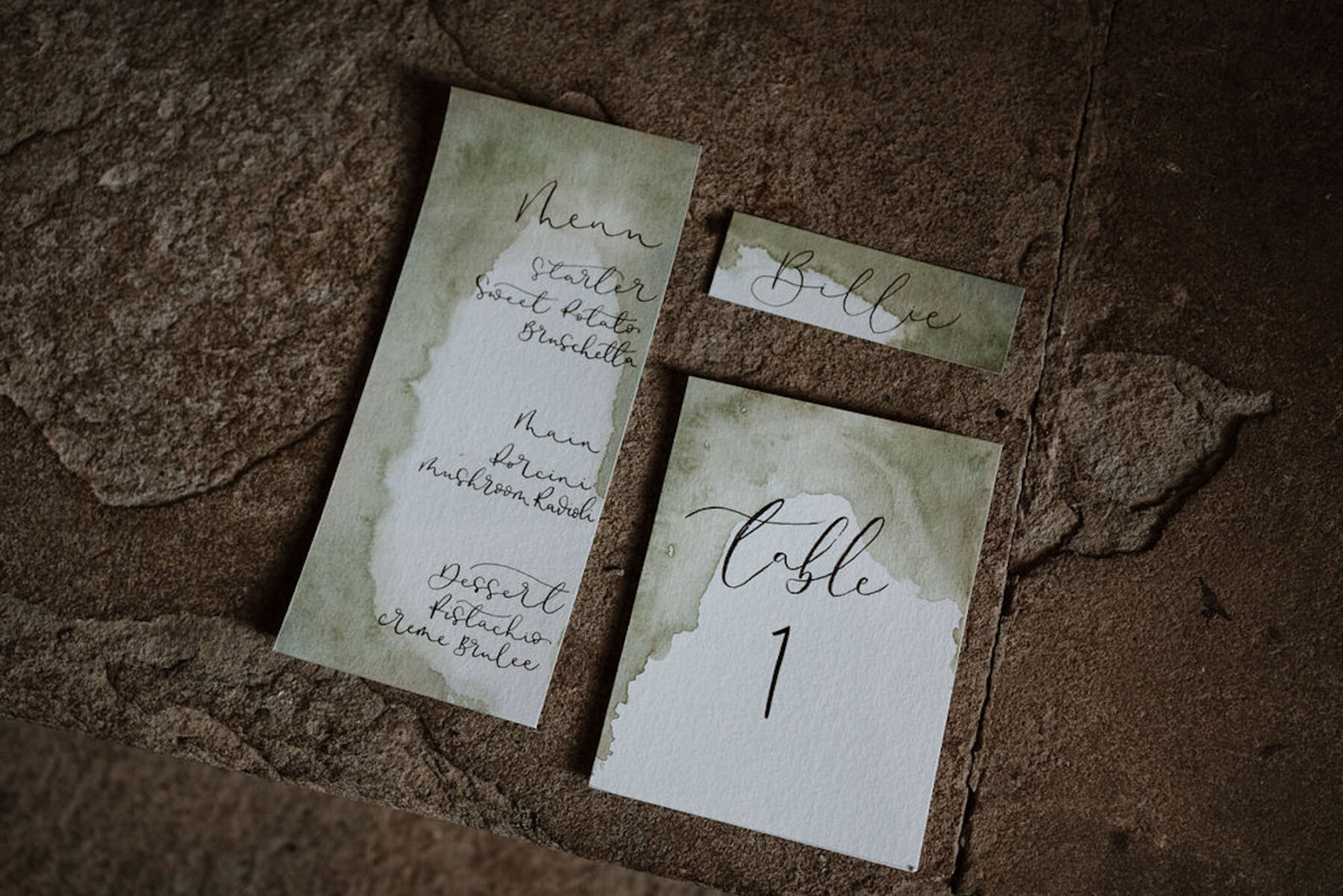 Bridal Fashion
We used a selection of models to show off a variety of looks in the beautiful venue, The Mount Without. Valentina wore the bestselling Susanna Greening Bay silk slip in a short style with the crisp silk organza Fraser wrap top which worked beautifully with the organza veil from Rebecca Anne Designs.
The contrast of the beautiful fluid silks and the crisp organza complimenting the theme perfectly. The Betula 3D floral dress was worn by Holly with Rebecca's beautiful embroidered bow ribbon finished in the perfect bow in a chic and modern ponytail.
The Mount Without provided the perfect backdrop for Olivia to showcase the duchess silk Maple skirt and chantilly lace Willow top, finished with stunning jewels from K Fines and a heavily embellished headband from Victoria Louise Accessories.
The crypt provides the perfect venue for an evening party and the luxurious silk from the Rowan dress caught the light of the candles beautifully.
Hair & Makeup
Valentina's makeup was a more contrasting look using a darker palette of coppers and reds on the eyes and lips, finished with a sharp wing to add drama.
Model Olivia's look was created with an effortless approach, using minimal products to create a glowing base. Soft warm tones accentuated her eyes and a peachy glossy lip added a bit of glamour.
Holly's makeup was more expressive with an editorial green eyeliner, flushed cheeks and a pouty pink lip. Fluffy brows completed this more creative look.