Sophie et Voila & Jesus Peiro at Hampshire Wedding Venue, Avington Park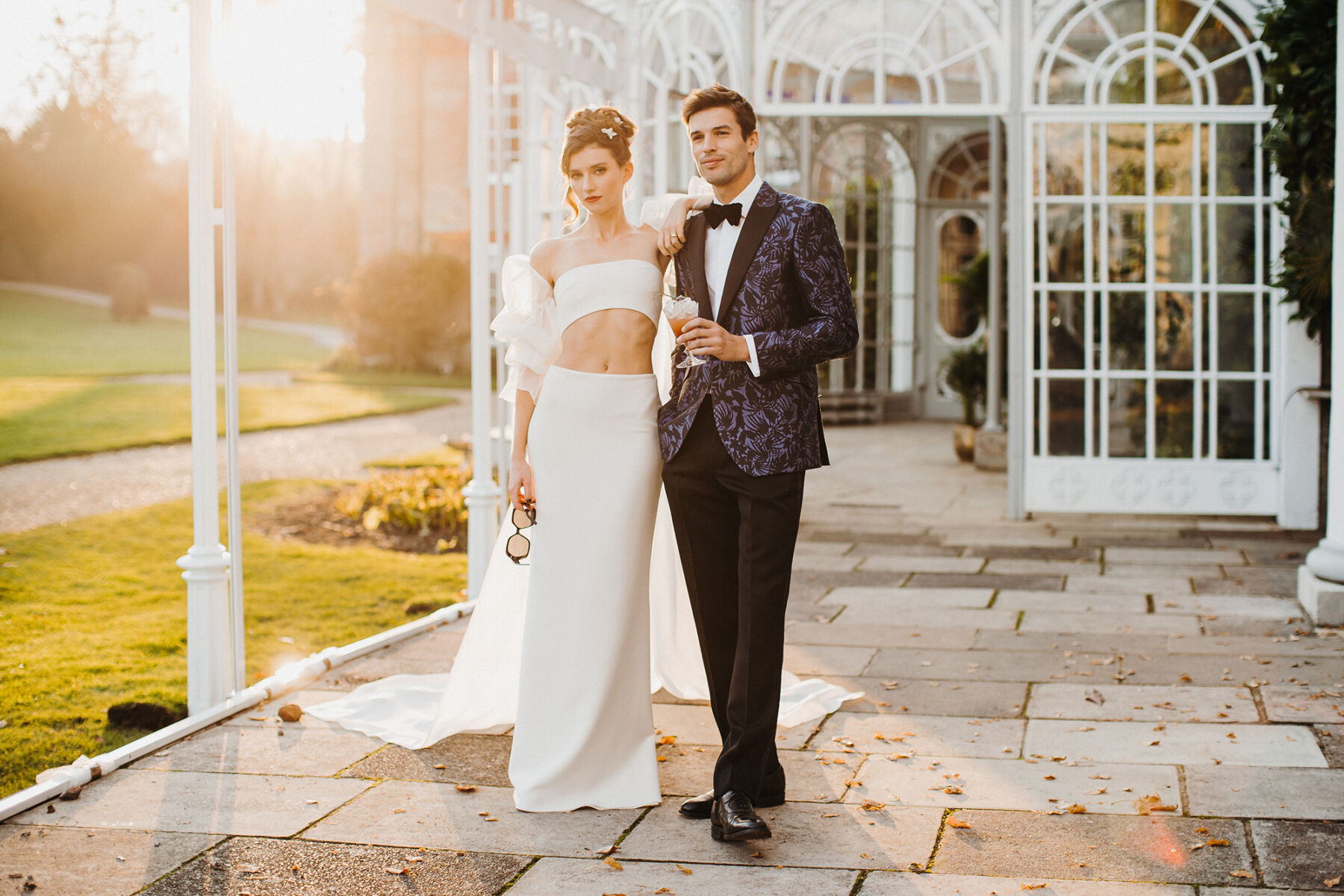 Earlier this week, we introduced you to the beautiful and exciting bridal fashion brand, Sophie et Voila, available at primary stockist, Miss Bush Bridal in Ripley Surrey.
Today, we're delighted to share this gorgeous set of wedding editorial images, captured at Hampshire wedding venue, Avington Park, and featuring some of our favourite Sophie et Voila designs, styled beautifully by Emma Marshall, managing director and head stylist at Miss Bush Bridal.
Emma also worked with some of her fave Jesus Peiro designs too. Emma stocks both these brands at her Surrey bridal boutique and you are warmly invited to book an appointment to try them on. Words by Emma follow below. Enjoy!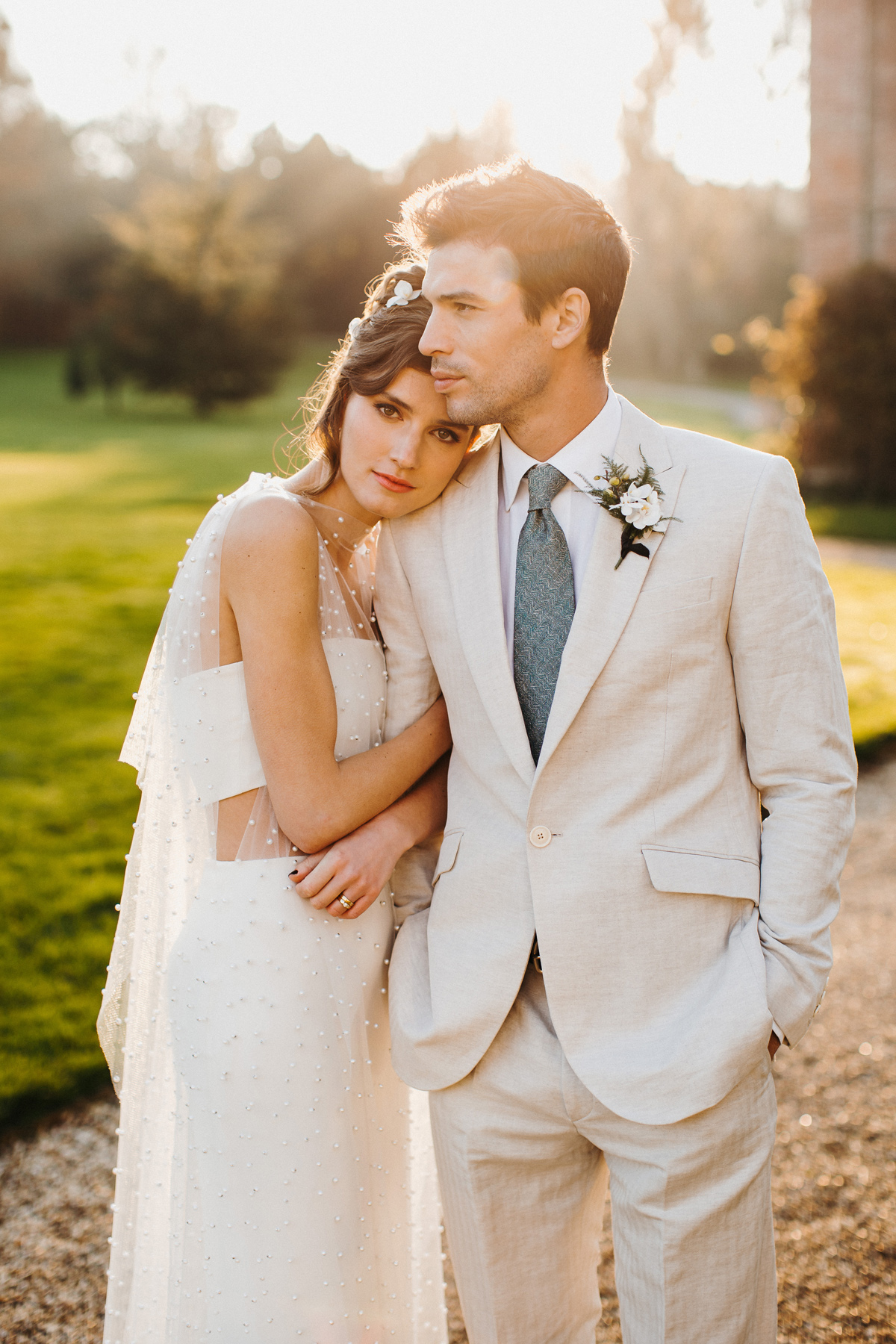 Avington Park, a Hampshire Wedding Venue
Avington Park is a jewel; a privately owned estate in the heart of Austen country. Available as an incredibly luxurious private hire venue for weddings, I couldn't wait to create looks inspired by the historic parties and couples hosted at the house. Nell Gwynn and Charles II lived and partied here as did George IV and mistress Mrs. Fitzherbert.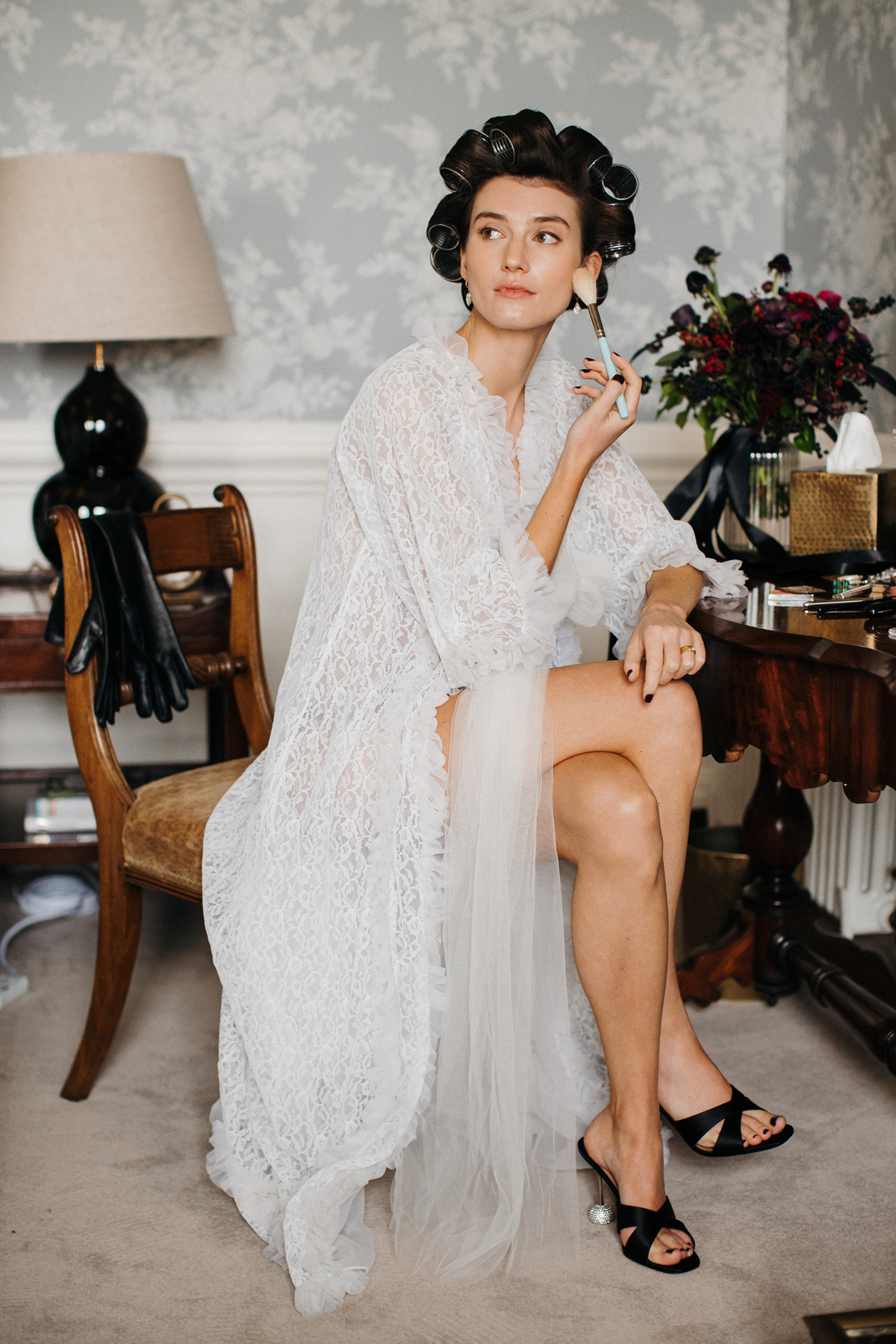 Famous couples, more specifically, how we view them creating a private sphere in a public space, was the jumping off point for my fashion mood board. Intimacy on the red carpet, the power of a pair of beautiful faces, the glamorous aura of celebrity, their seemingly hedonistic lifestyle.
Shoes & Accessories
I love a shoe and for the shoot I wanted to reflect my own taste. The indulgent disco-balled beauties the Yes Darling mule from Aquazzura were a must. The cocktail shoe to rule the world. I added them to the sheer robes and the short Sophie et Voila Daniella dress.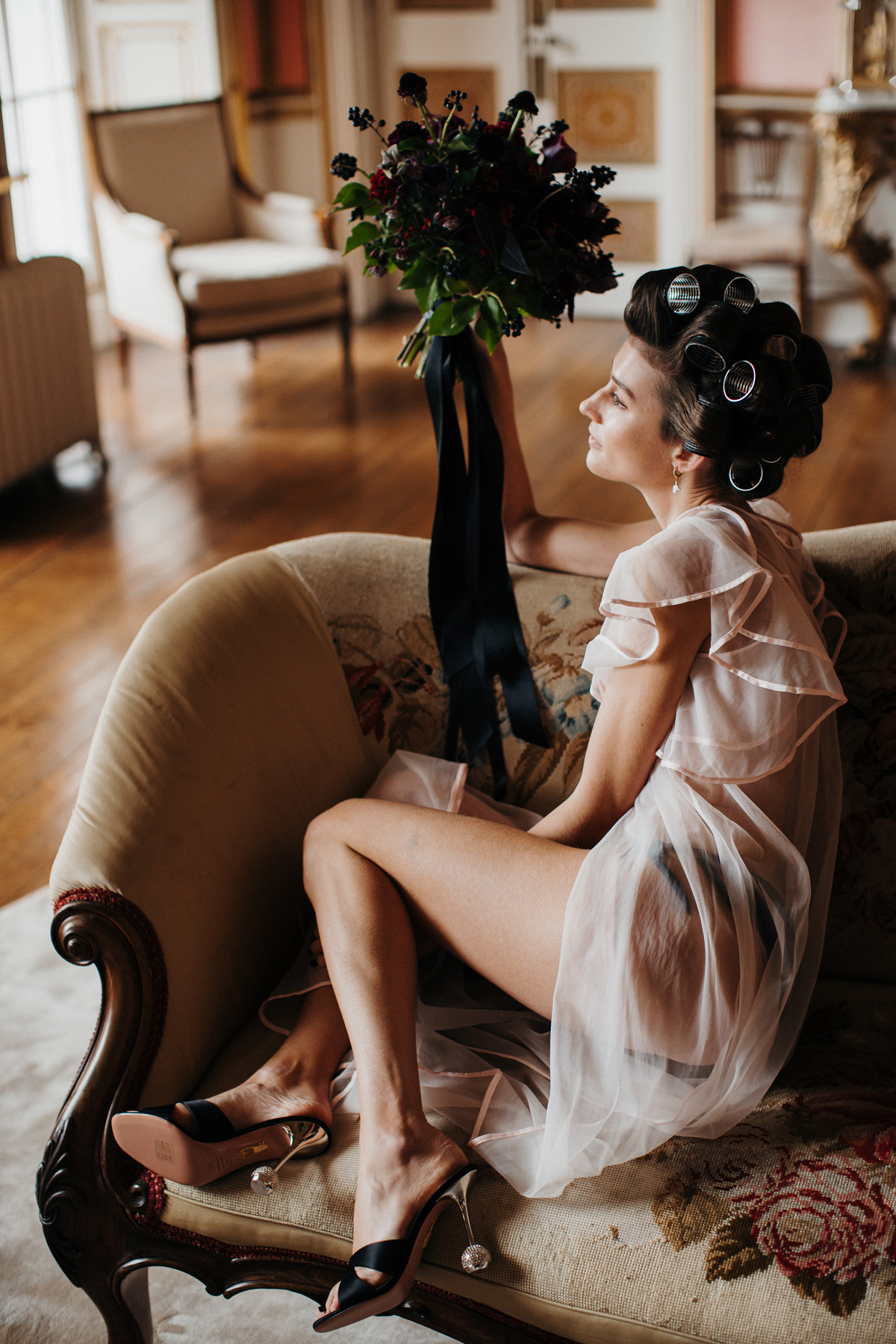 I mixed in vintage pieces from Old But Gold vintage from ASOS Marketplace, burlesque pants from Unmentionables Lingerie and earrings from Miss Clemmie.
Freya Rose black suede boots with their signature inlaid mother of pearl heels from the Miss Bush archive were paired with the Sophie et Voila Fiorela dress. The leather gloves for this were an impulse buy from Zara a couple of months ago. I knew I needed them…
The Couture Veil made me two special veils; one ultra-short and full and one Ivy Getty-inspired beauty that is beyond cathedral length.
For the main event dress, I chose a very Gucci-esque platform sandal from Zara in metallic 'something blue.' The cropped top and skirt from Sophie et Voila's Fermina was paired with its original chiffon over dress, a pearl cape from Jesus Peiro, THAT Jesus Peiro puffed sleeve opera coat in silk organza and a boyfriend jacket steal from the Favourbrook wardrobe.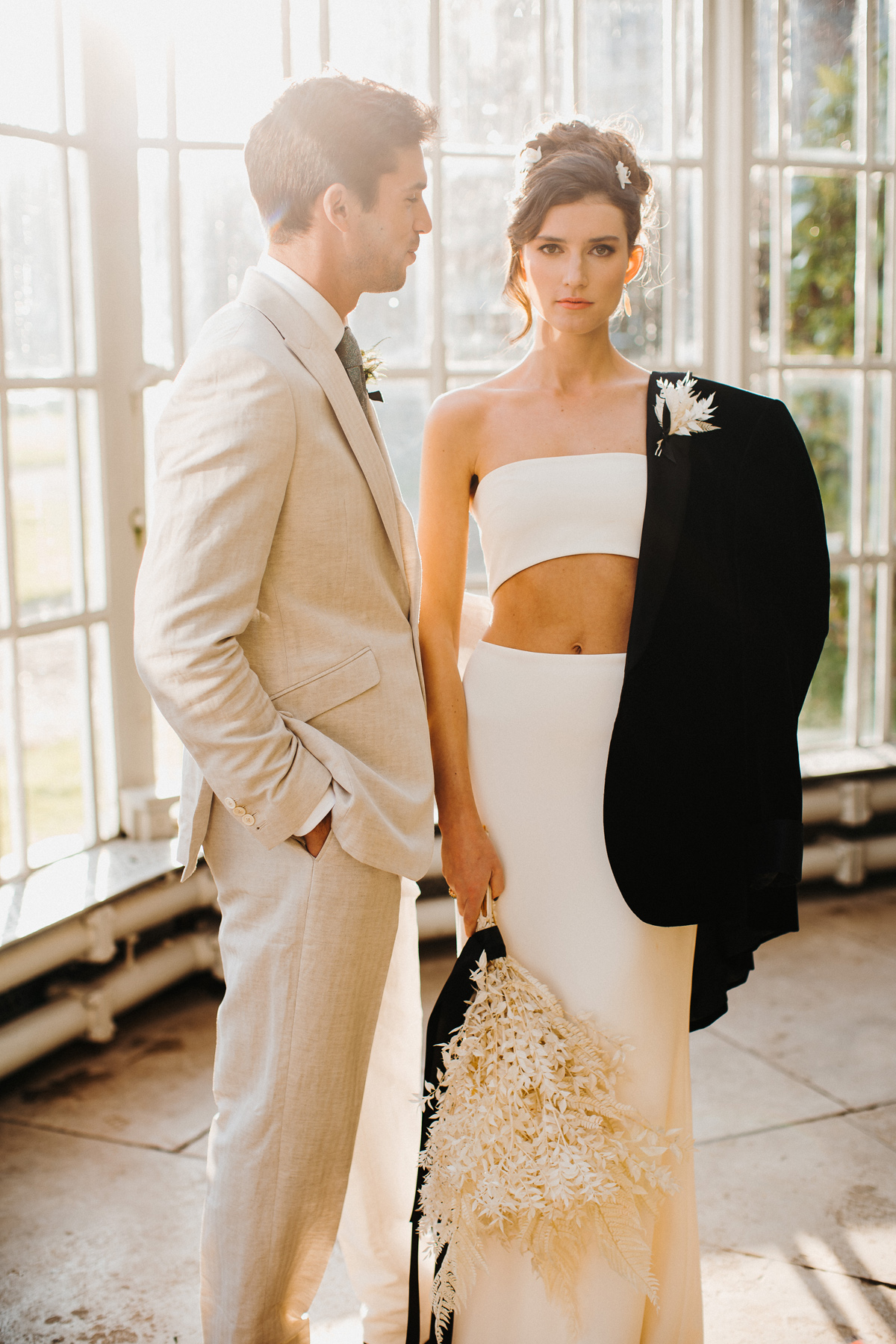 Menswear
Having never styled menswear I am eternally grateful that for every look I put on Aimee, Oli found the perfect pairing.
From traditional formal morning wear, through must-have velvets, dinner jackets and linen suits, the ease and elegance of the man's wardrobe was remarkable.
Modern & Monochromatic Florals
I asked florist Ali from Mad Lilies to keep the bouquets and florals modern and monochromatic to match the black-tie feel.
A deadly dark bouquet to match the bold accessories, bleached ruscus and black velvet and Halston inspired orchids for the glasshouse.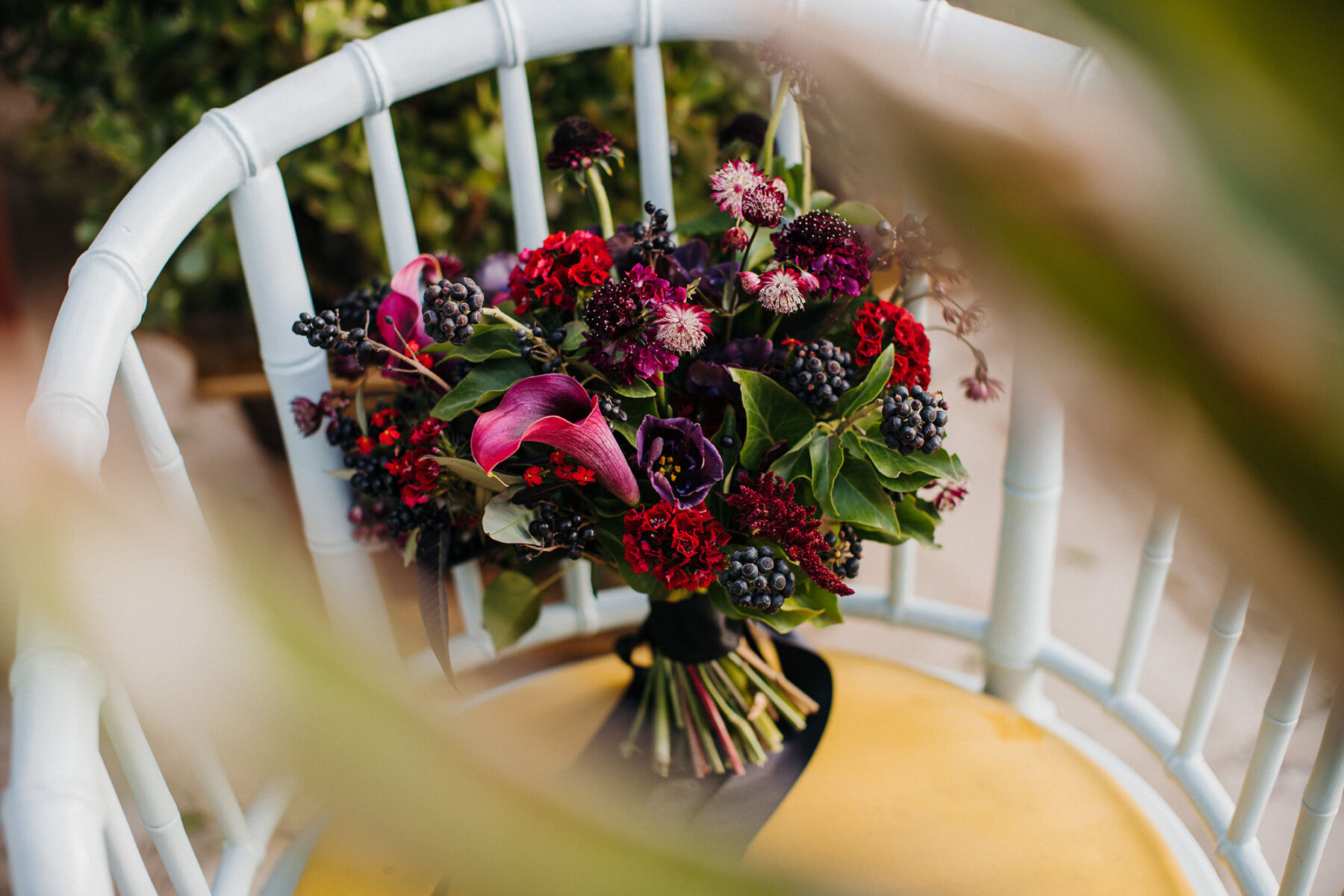 Sohpie et Voila & Jesus Peiro
I kept the style of dresses fun and flirtatious. And yes, a little impossible to achieve. I promise there are very easy ways to adapt all of these looks for those of us without a Zendaya level of toned midriff.
Inspired by the comeback couture of recent celebrity weddings and their extended wedding wardrobes, I picked flexible separates and wear-again pieces from Sophie et Voila and Jesus Peiro.
Bridal Beauty & Menswear
The hair and make-up team were my longtime collaborators Sharon Roberts Hair and Carolanne Armstrong. A posh pony tail, rollers and a big beauty queen up-do were matched with barley there skin and lips that intensified with the day.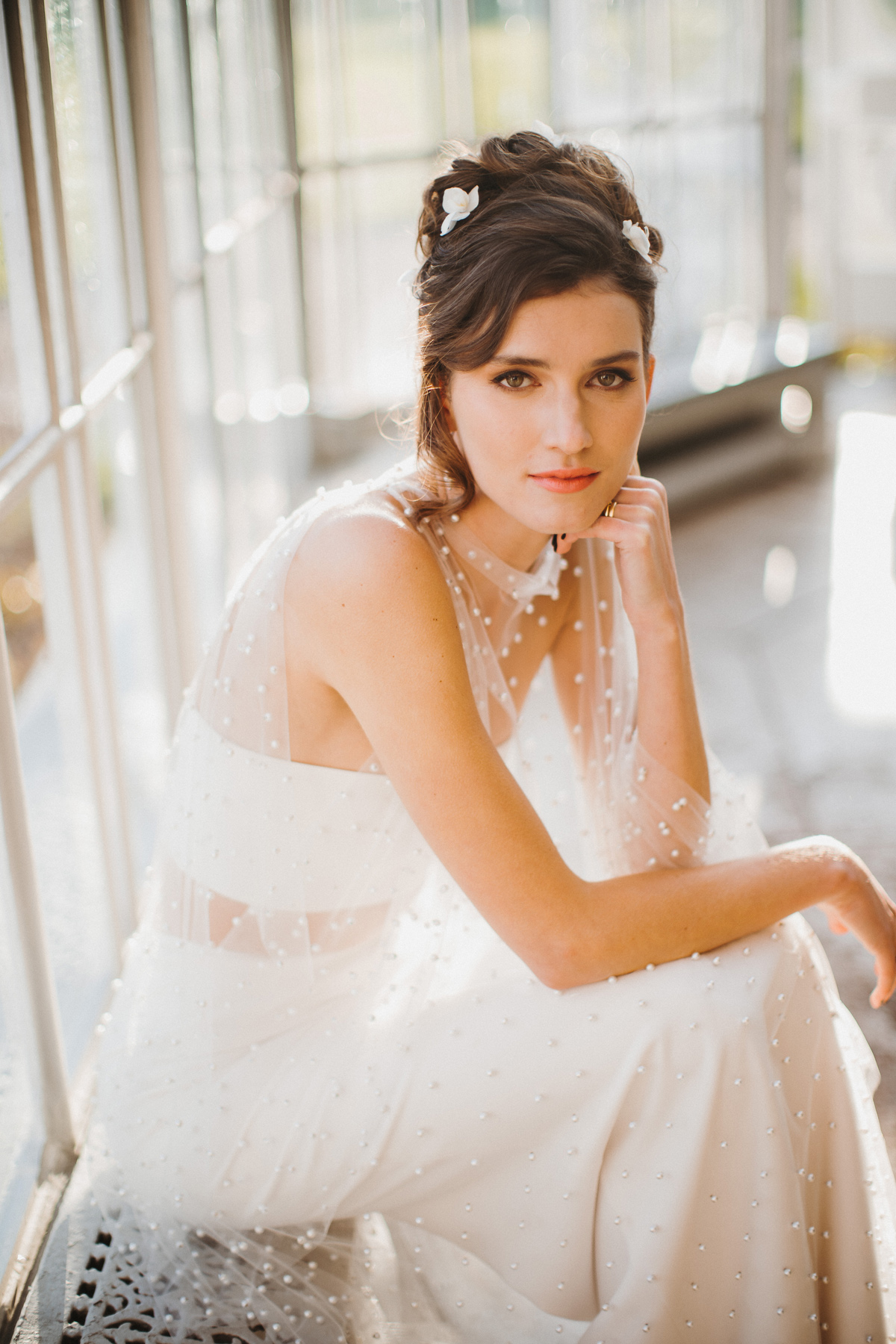 The menswear throughout was from Favourbrook. The stars aligned; not only could the team borrow an extensive selection of menswear but, Oli Spencer himself, founder of Favourbrook and Oliver Spencer, was actually able to be on set and style Joe our male model.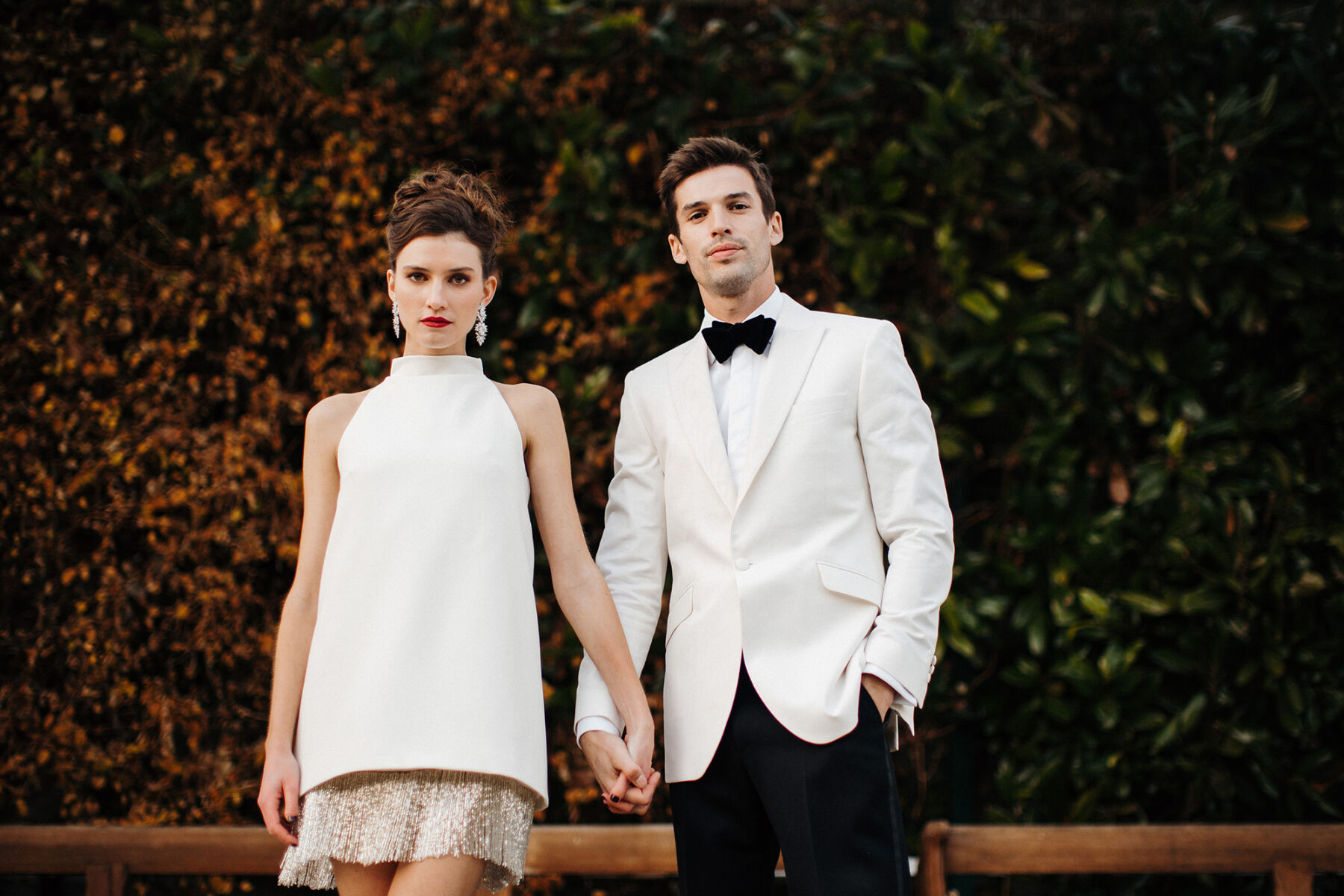 Light & Luminous Photography
Of course, light and loveliness play a huge part in a successful shoot but not as much the artistic eye, creative genius and photographic wizardry of Voyteck Photography.
Through his lens the images move from an almost voyeuristic intimacy to bold staged celebratory looks. Candid behind the scenes moments tell the story of the day and the constructed images tell the story of the style.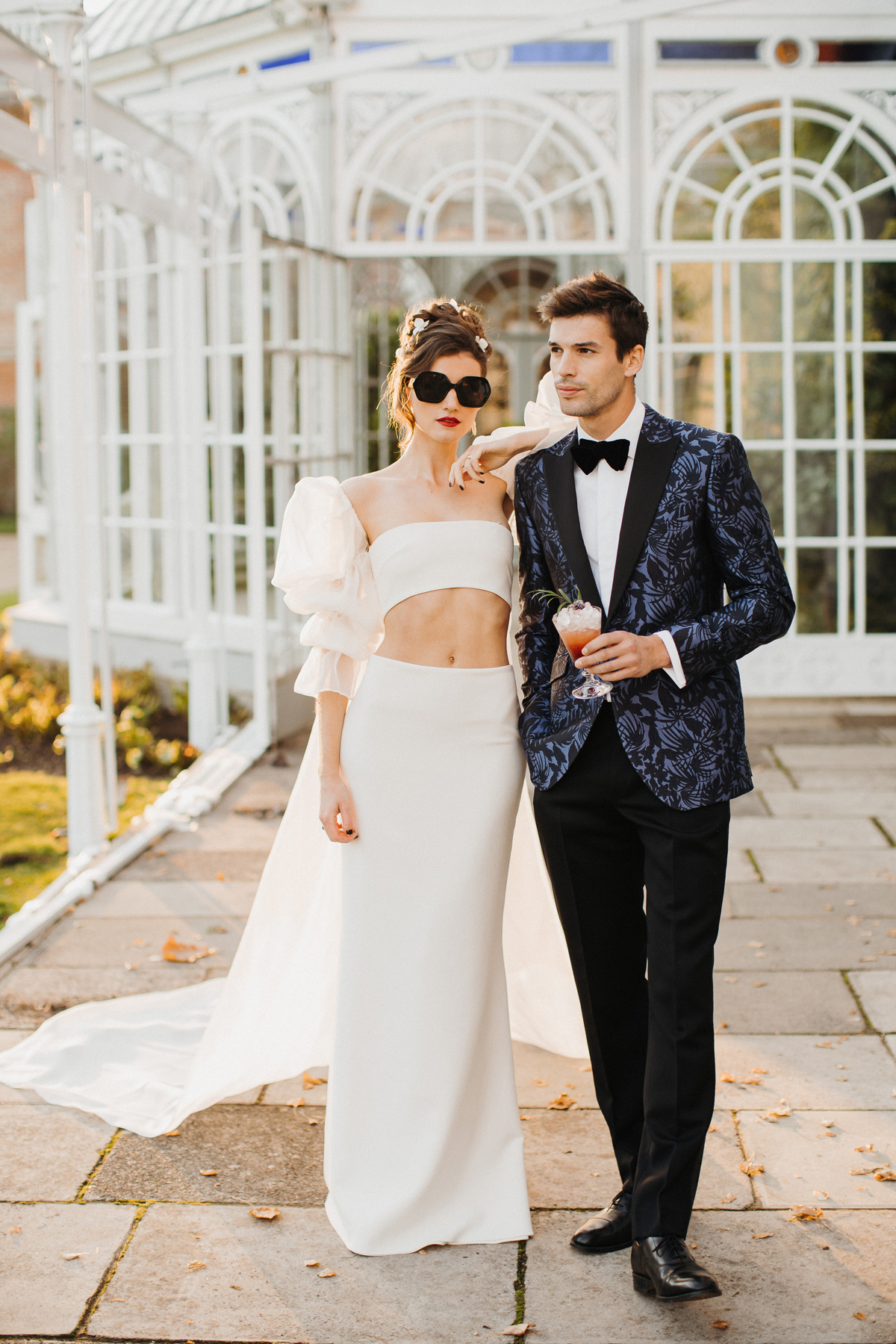 Love These Dresses?
We invite you to book an appointment at Miss Bush Bridal. This beautiful boutique, located a converted former chapel, is legendary in the world of weddings. Managing Director Emma Marshall and her team run a brilliant business and are passionate about helping women feel exquisite and full of confidence on their wedding day.
Visit the website here, or telephone xxx, email and follow @missbushbridal on Instagram.