Sister, by Halfpenny London, is a fabulous collection of ready to wear bridesmaids dresses – see also party dresses, wedding guests dresses, date night dresses and just because dresses.
I'm a huge fan of this gorgeous collection of dresses, created by the ever inimitable Kate Halfpenny, whose designs I'm so proud to say we've been sharing on Love My Dress since 2010. And I genuinely really do adore these dresses and can speak for their beautiful quality and wearability. I wore one of these dresses in November last year to a spectacular event hosted by Amie Bone in London (pop along to the end of this article to see).
I caught up with designer Kate Halfpenny recently to ask her about this beautiful, size inclusive collection of bridesmaids dresses.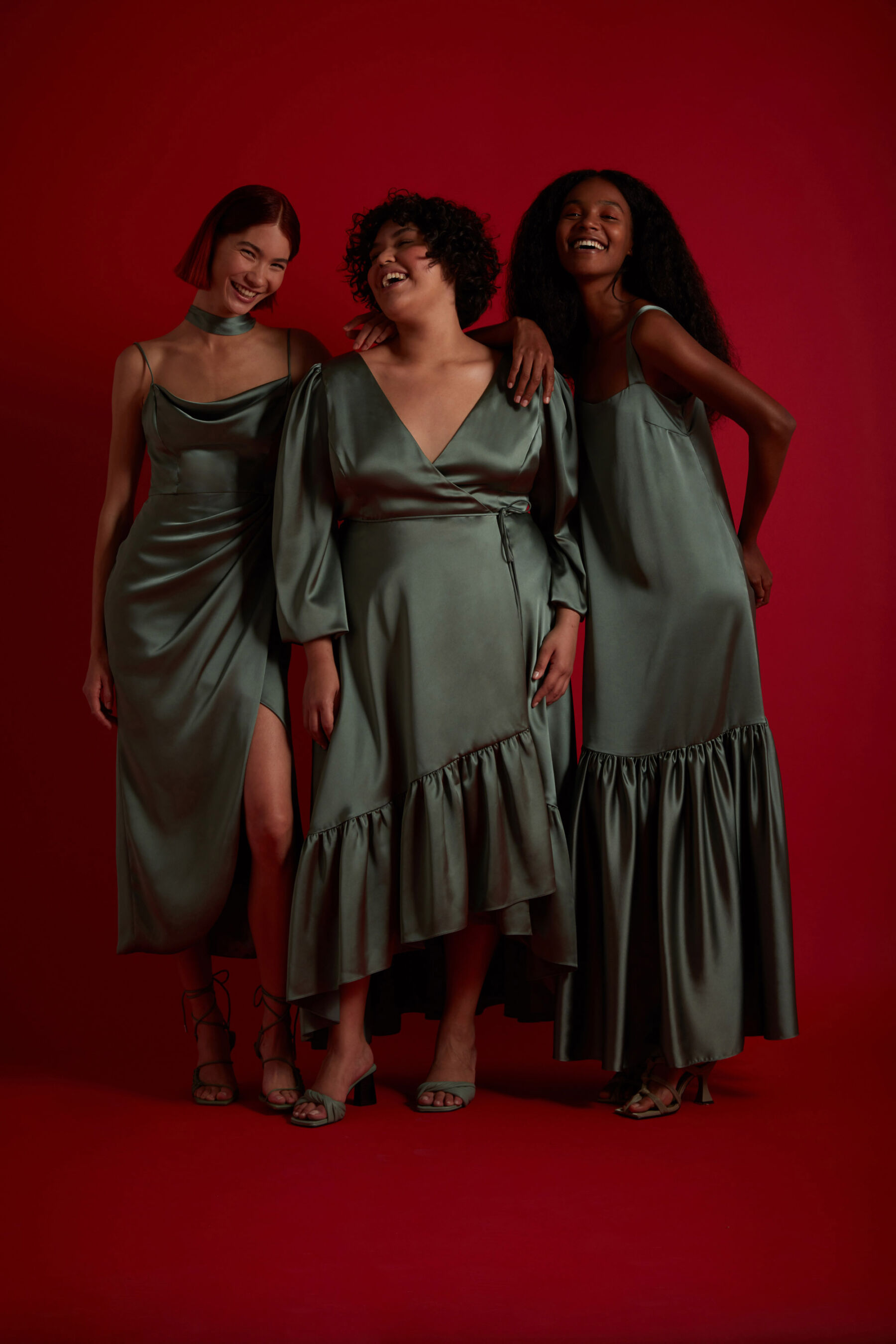 Kate, please introduce your Sister by Halfpenny London collection
I love the word Sister. It could mean family but it could also mean your best friend or your wing woman.
No two women are the same and I love how different we all are. I look at my friends and family, or even the Halfpenny London team and see a bunch of stunning women, all unique in their own way, with different body shapes and styles.
Halfpenny London is built on those differences. We love nothing more than making women feel incredible and I wanted to extend that beyond my bridal wear collection whilst crafting stunning pieces to be enjoyed again and again.
With Sister, we're celebrating our nuances with a stunning edit of dresses and separates – to suit every body.
My ethos of versatility and inclusivity informs every design, and I've taken the love and passion for individual expression I've cultivated in the many years I spent as a celebrity stylist and designing wedding dresses for my clients, and poured it into these new dresses and separates.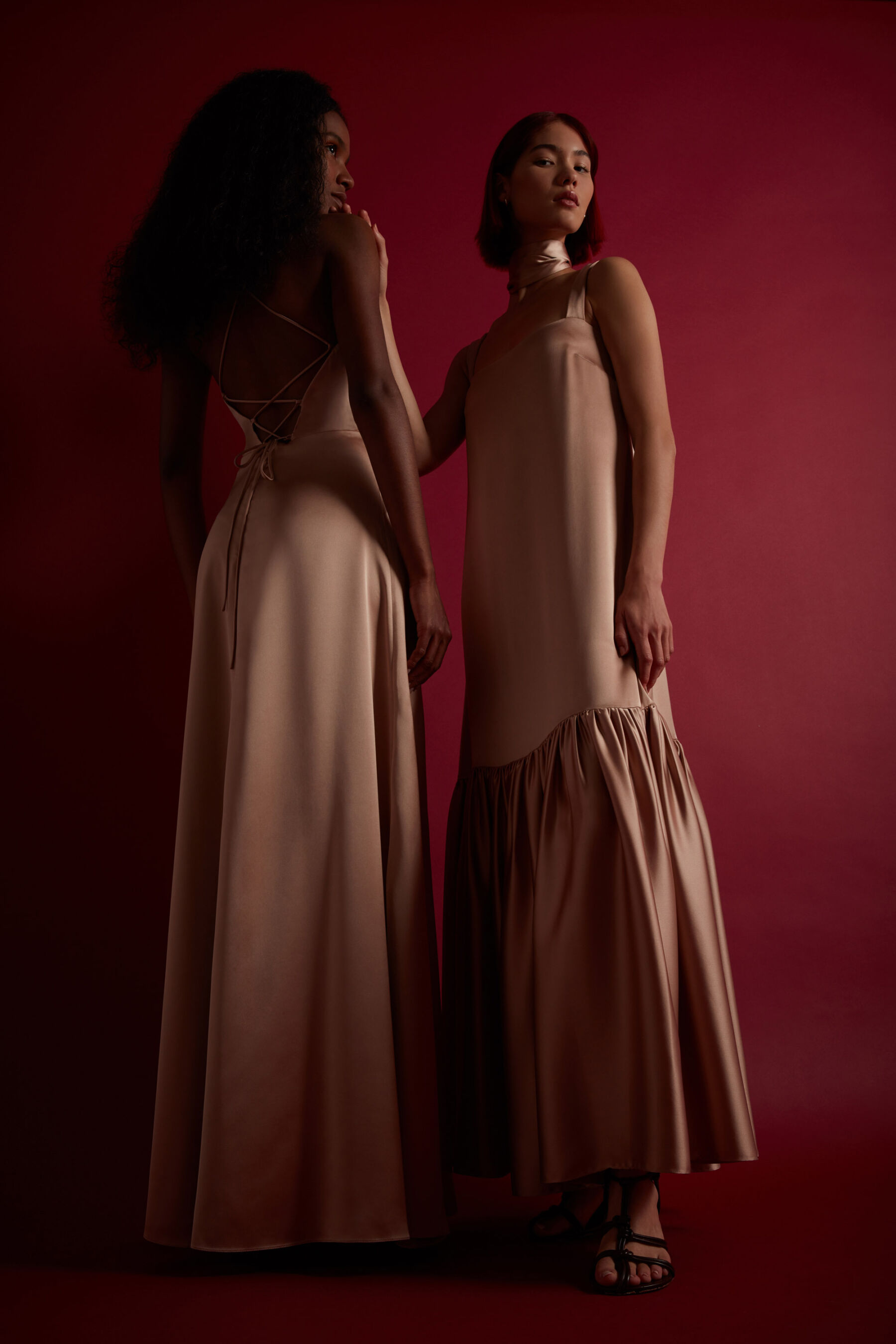 Size Inclusive Bridesmaids Dresses
There really is something for everyone as the Sister collection has a diverse range of silhouettes with all styles available in UK sizes 6-22 in both Rose Gold and Sage Green.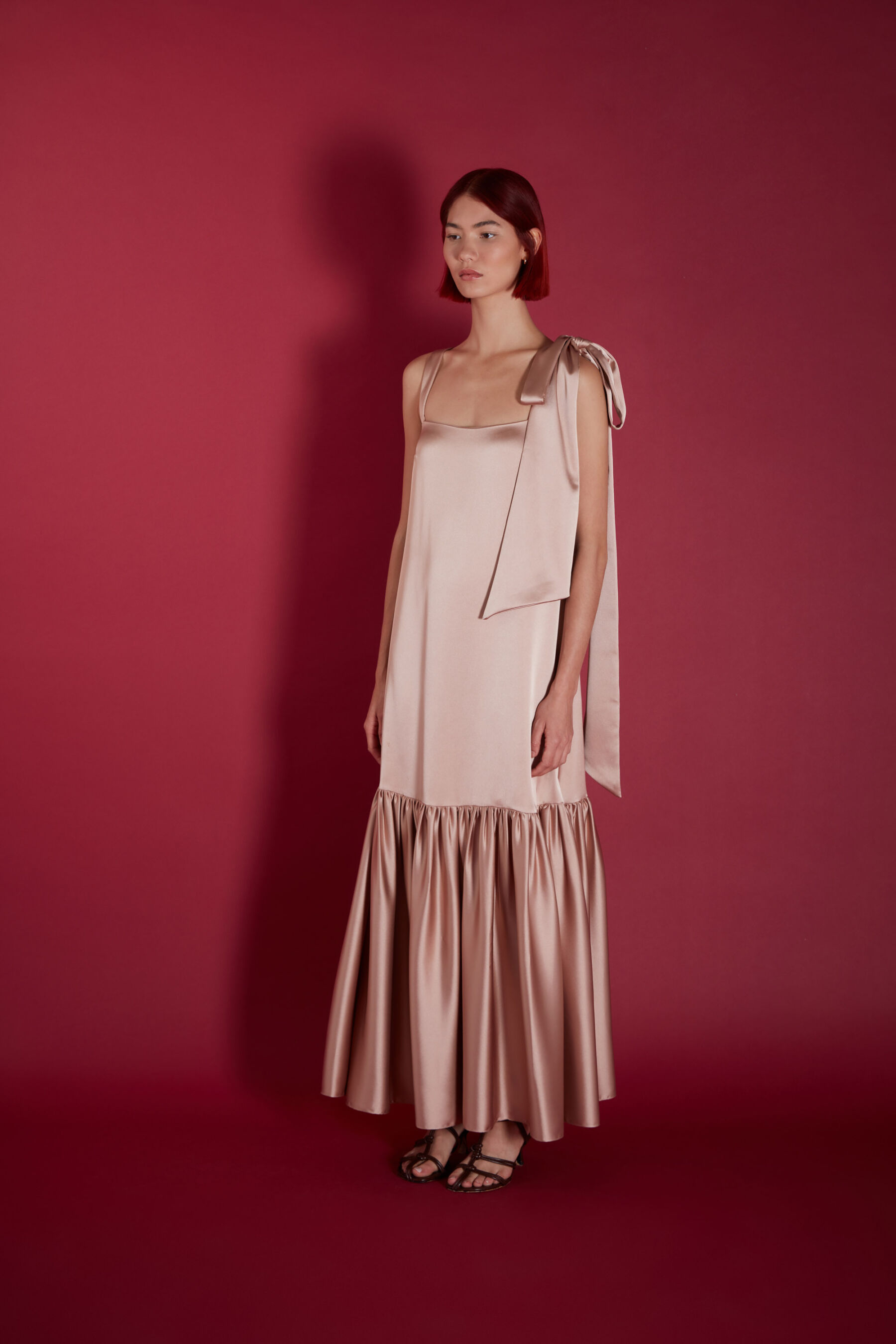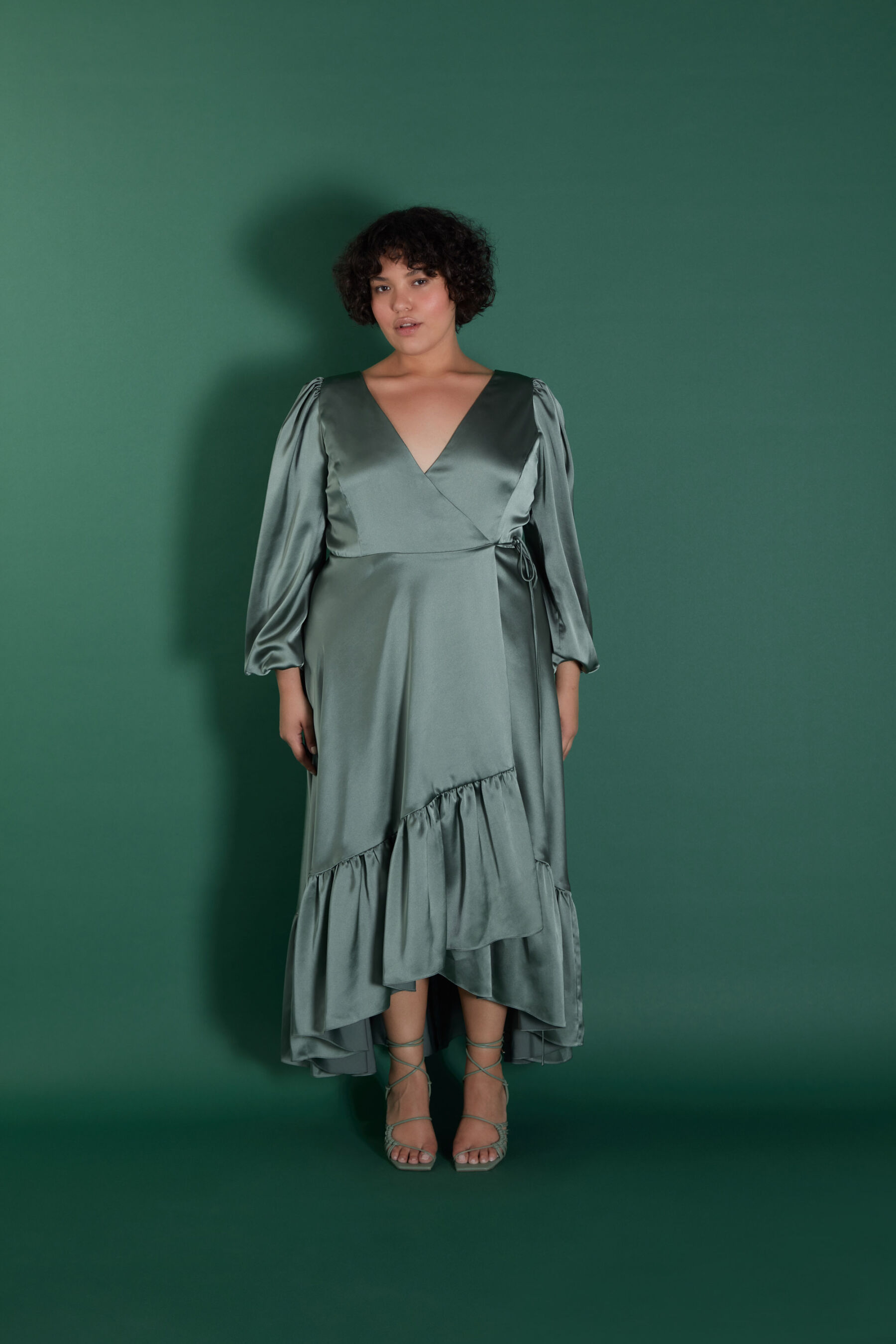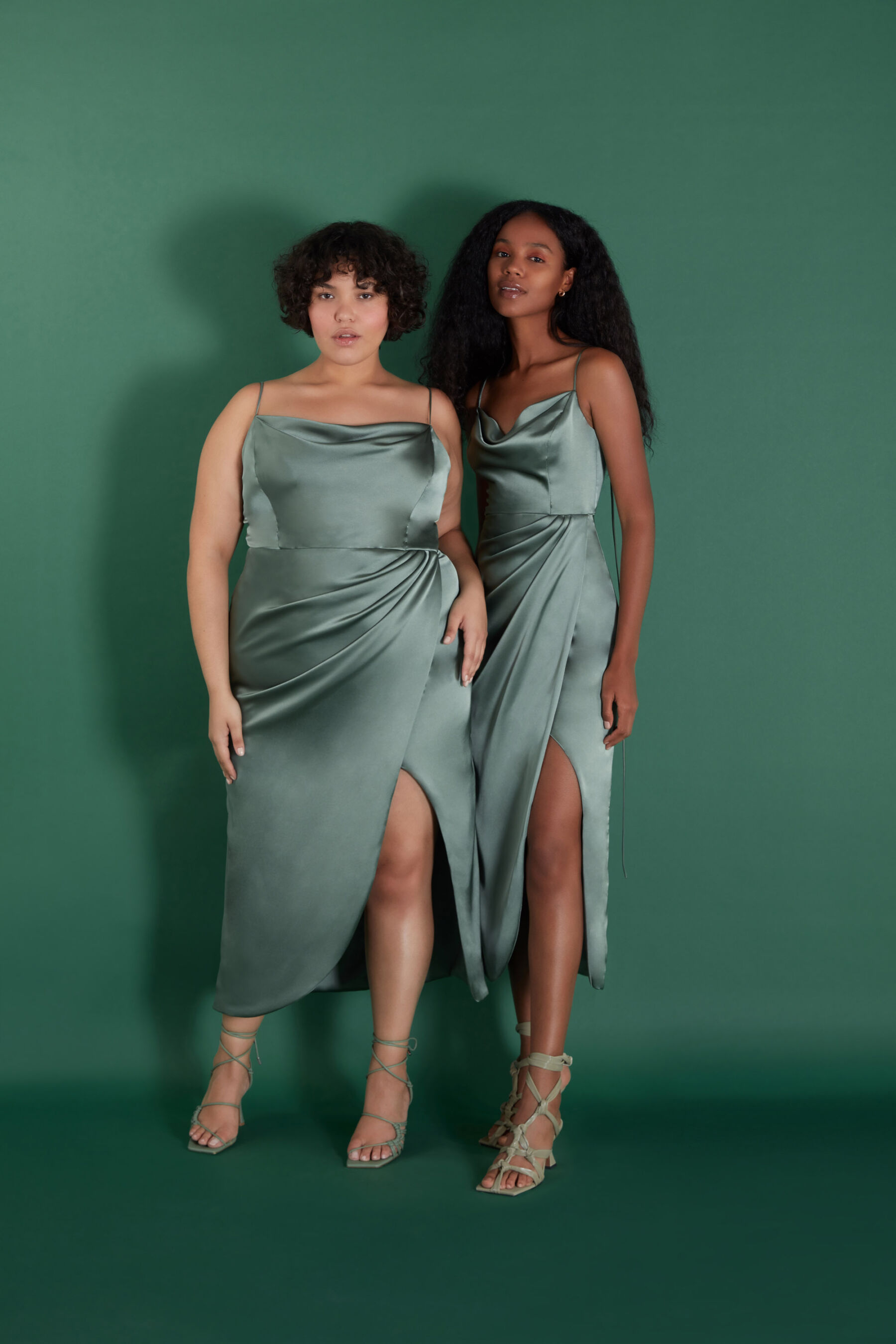 Bridesmaids Dresses that can be Reworn Again, and Again.
All Sister dresses have been designed to be worn again and again, so wear it on an epic night out, then style again for brunch the next day.
Coordinate with your Sisters as part of the bridal party, then wear for a date night the next week.
Clothes are such a wonderful way to express yourself, and we all deserve to be seen for exactly who we are, every day. You can really be your own stylist with the Sister collection and I can't wait to see how everyone wears it!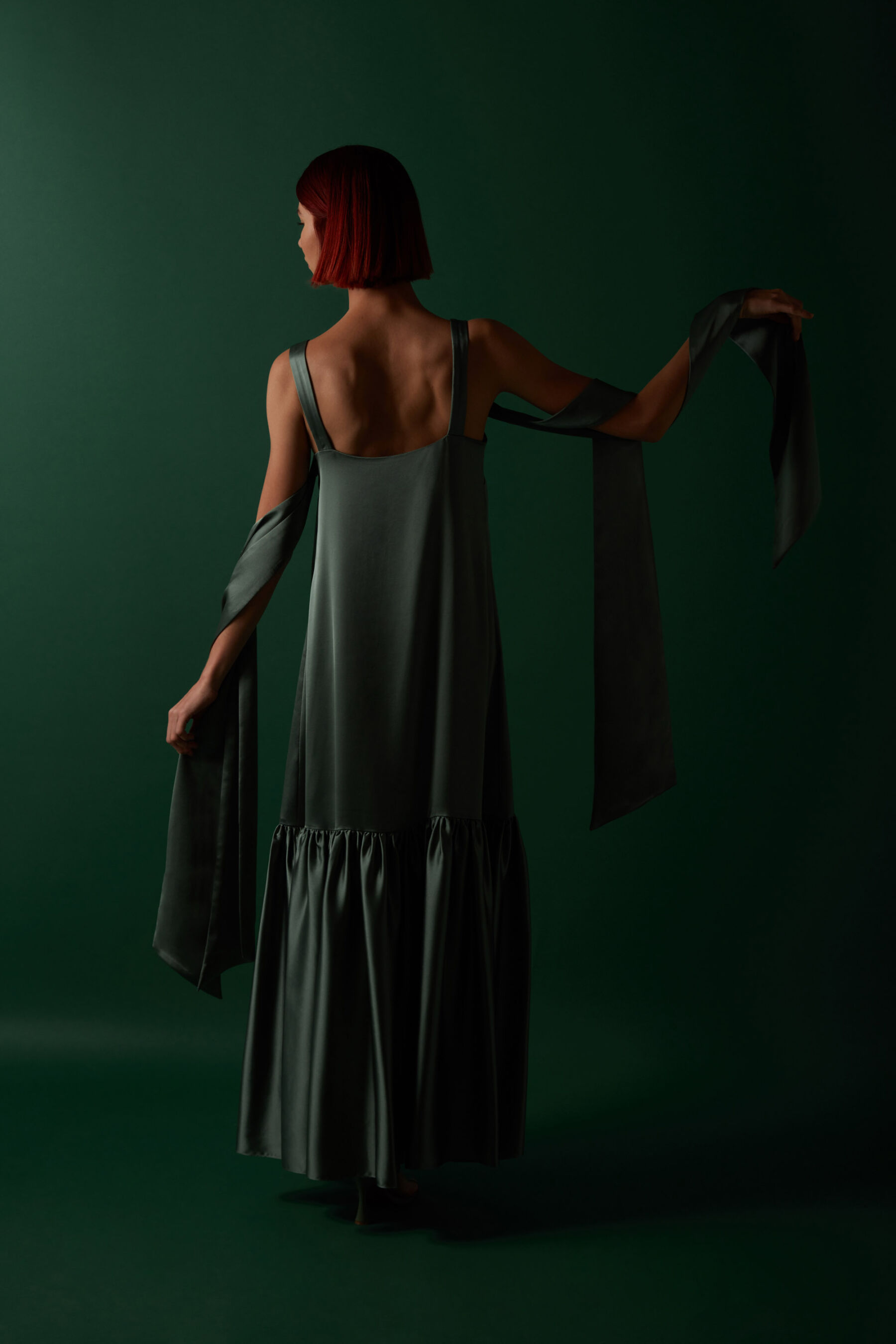 We have lots of different body shapes within the Halfpenny London team and we're all very passionate about it! I'm so pleased that the attitudes towards beauty standards have changed so radically as beauty has absolutely nothing to do with dress size.
I'm so proud to dress so many different, gorgeous women and make them feel like the very best version of themselves through my bridal wear or with our beautiful Sister collection.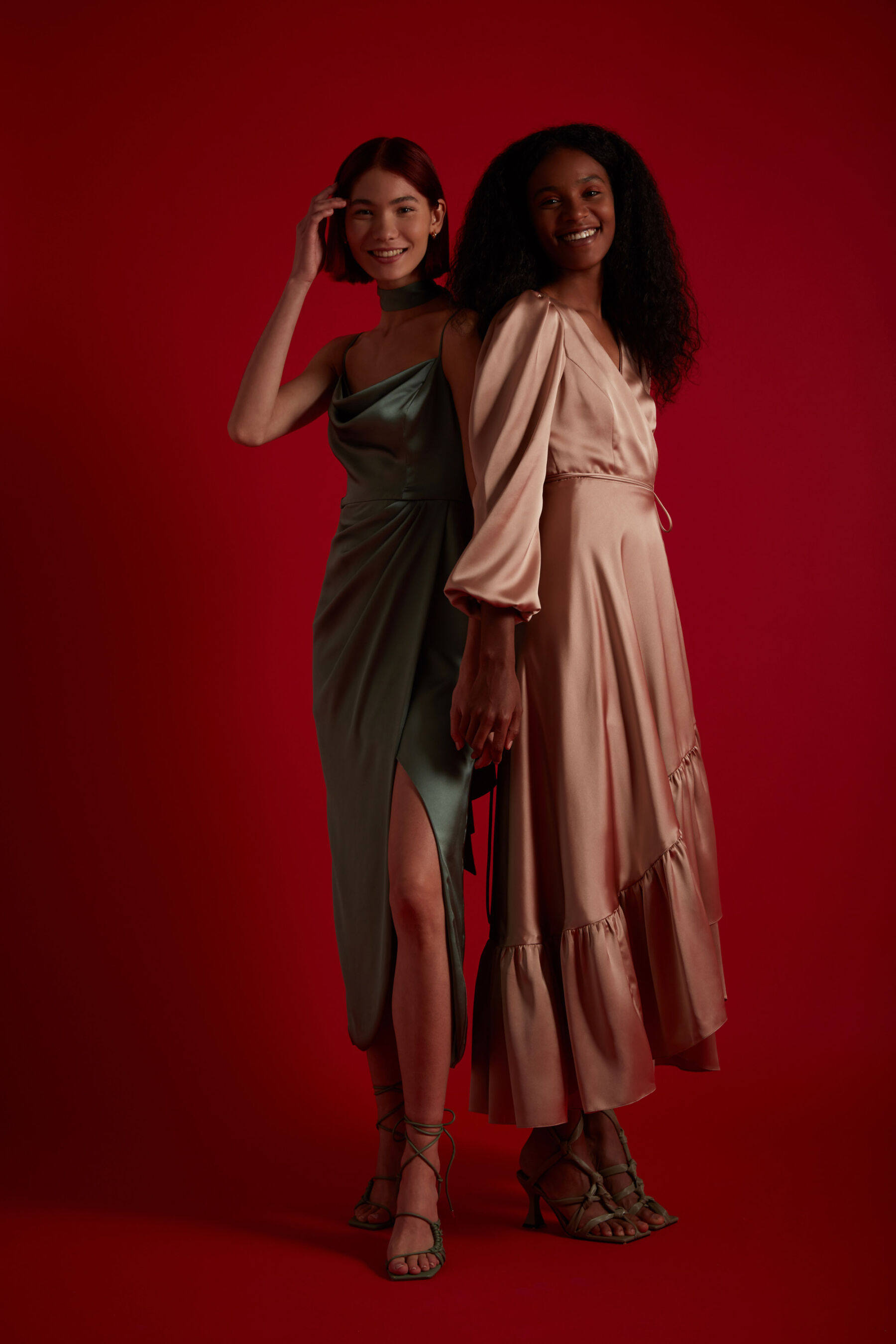 How much do Sister bridesmaids dresses by Halfpenny London cost?
The pieces are exclusively available via our website and prices start at £400 for a complete look.
The entire Sister collection is available to buy on halfpennylondon.com and will be dispatched within 3-5 working days.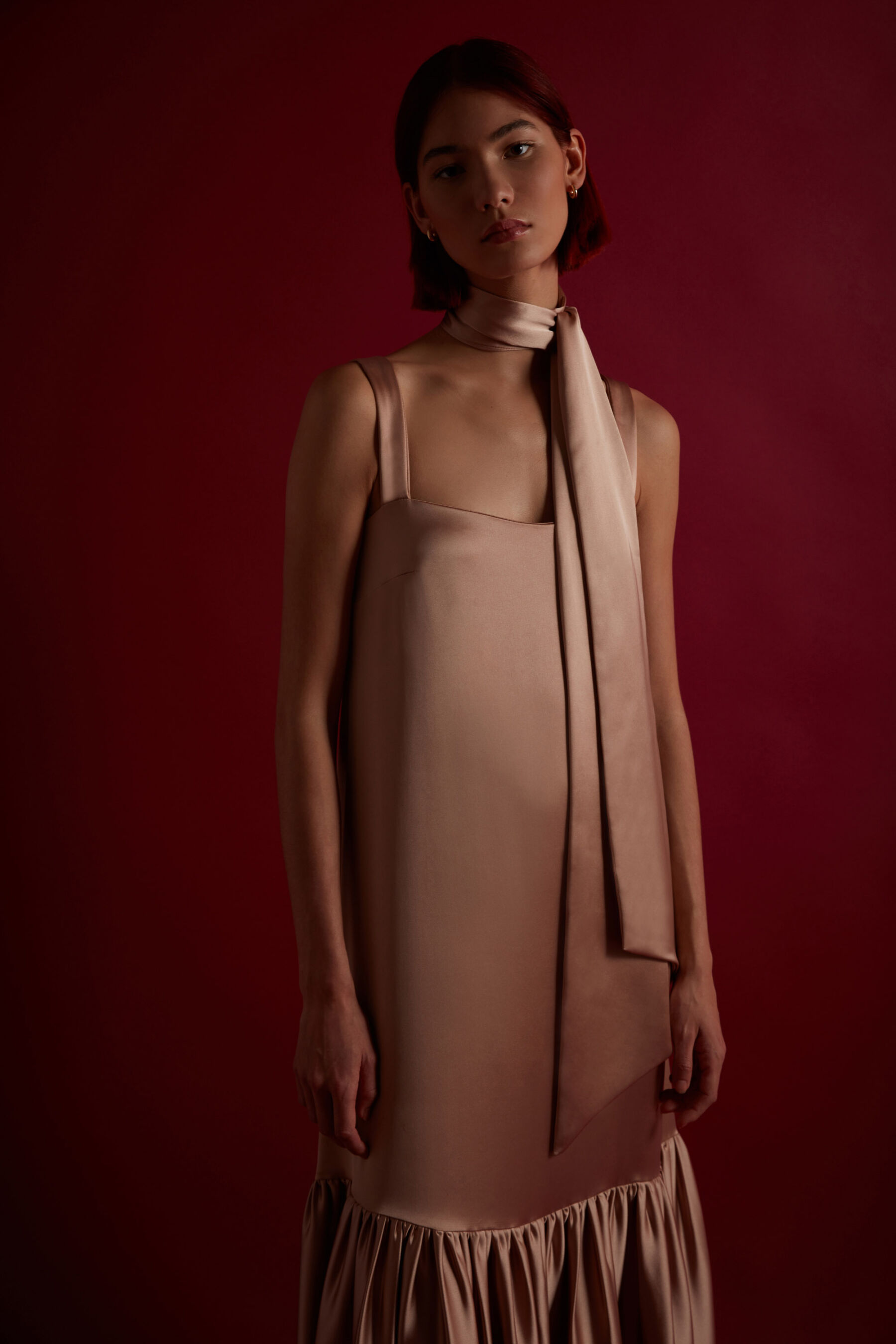 My Sister Dress
Me! In my Sister by Halfpenny London 'Carrie' dress (the mirror selfie was a mottled mirror by the way, hence the dark marks). I adored wearing this dress to attend my first big industry event since the pandemic. I received so many compliments and was on a high all night.
Those incredible shoes by the way are the Cher Verde heels, by Freya Rose London. My hair and makeup was by Portraits Bridal. I was literally kitted out and styled form head to toe by the most excellent Love My Dress recommended suppliers. PROUD!
Better still, my dress has been through a very gentle wash (20 degrees, 400 spin) using a little drop of ethical laundry liquid, hung to dry naturally and is now back in my wardrobe, ready for its next outing.