I have always adored the magic of the elopement – a chance to escape the traditional wedding expectations and embark on a private journey, vows spoken with a profound sense of intimacy as the world fades away and all that matters is the connection to lovers share.
And I adore how this editorial highlights that elopements absolutely do not have to downplay the fashion element. These beautiful gowns from Love My Dress recommended supplier, Morgan Davis Bridal, prove that a bridal gown is a beautiful investment that befits any wedding, no matter how small. Neither, do you have to miss out on the most incredible photo opportunities.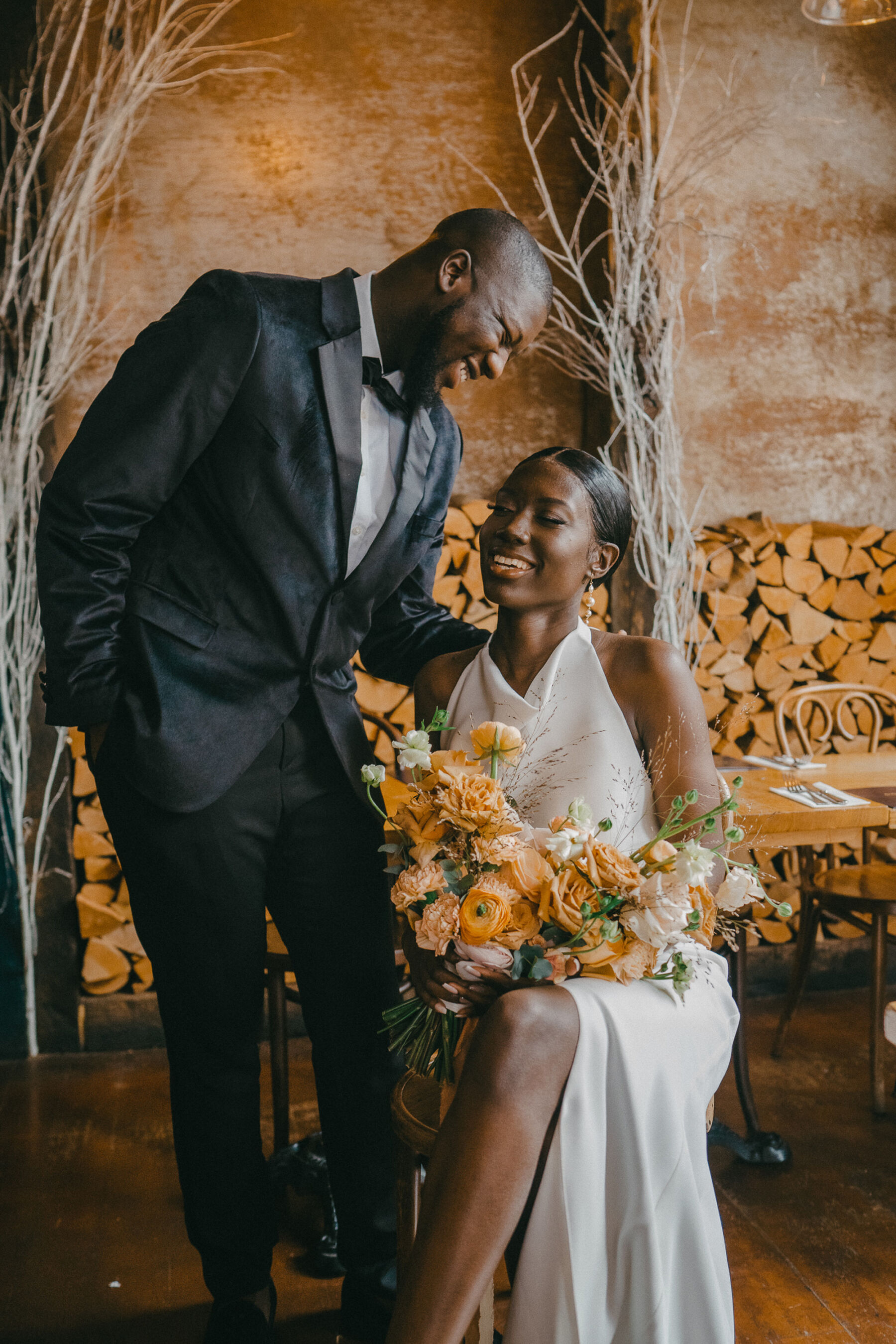 An experienced photographer will know all the right places, secret alleys, and hidden gem shops and spaces to slip into, to capture unique images from your day. Ask them to scout out some special places ahead of your elopement and have an adventure on the day itself.
Words that follow are by Social Brides Club and makeup artist Jenny Ross, who envisioned this editorial concept before a wonderful creative team supported them in bringing it to life. These images were captured by photographer ​Joséphine Elvis, who I had the great pleasure of meeting earlier this year.
Enjoy!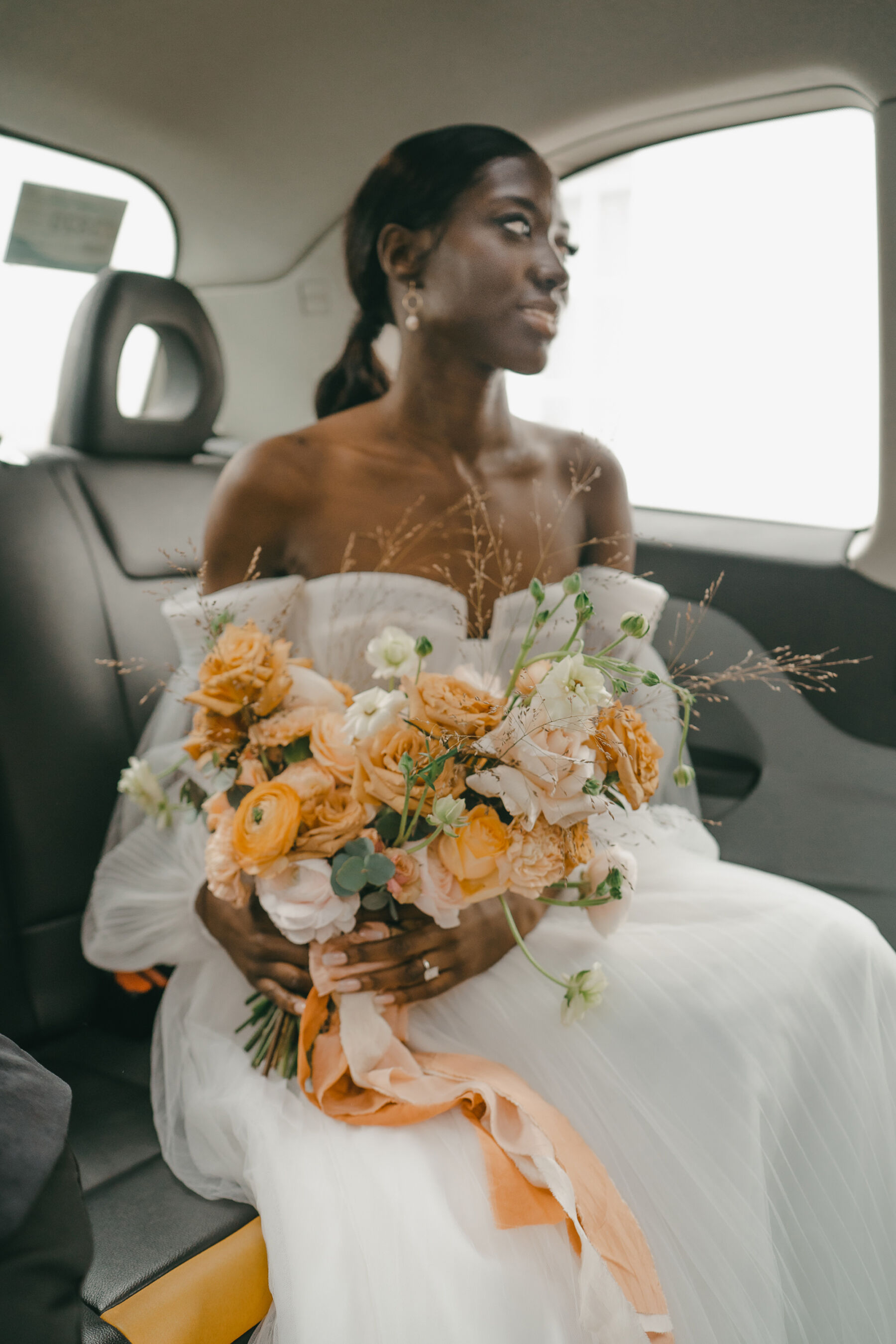 The Elopement
If you're looking for a romantic and adventurous way to tie the knot, then an elopement may be the perfect option for you. The inspiration drew from the colourful streets of Chelsea and a fresh spring colour palette concept by Social Brides Club and Jenny Ross Makeup artist.
This elopement is full of love, style, and unforgettable moments that will stay with the team forever.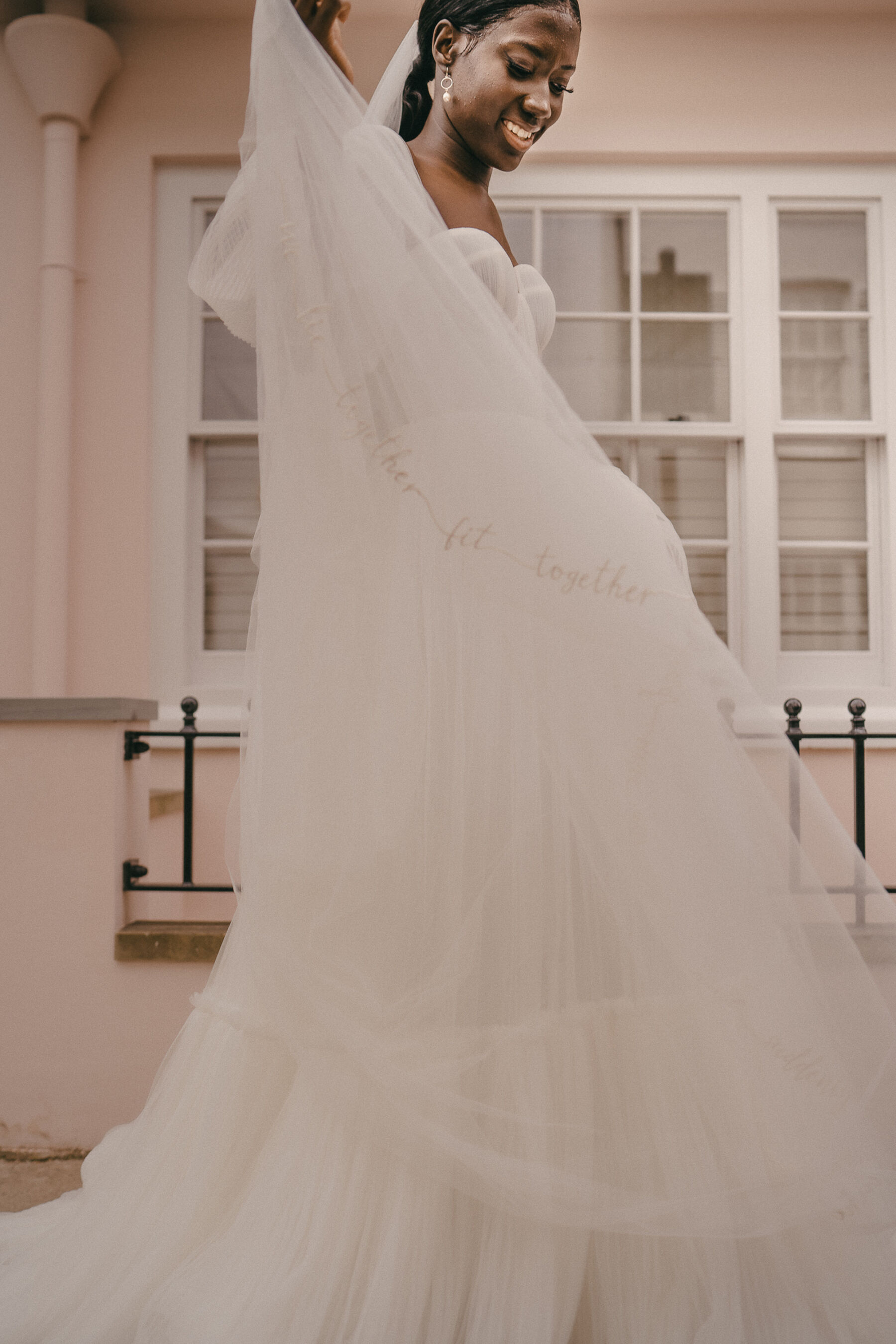 "With the help of the shoot photographer, Joséphine Elvis and coordinator With Akilah & Co, we explored the charming streets of the borough and captured some breathtaking shots."
Fashion
The bride wore two statement dresses from the boutique Morgan Davis Bridal, and veil from Rebecca Anne Designs which perfectly complemented her natural beauty.
Her hair was styled by Seph Lays, while Jennyross Makeup created a subtle yet stunning look that enhanced her natural beauty. Our groom wore a classic black tux.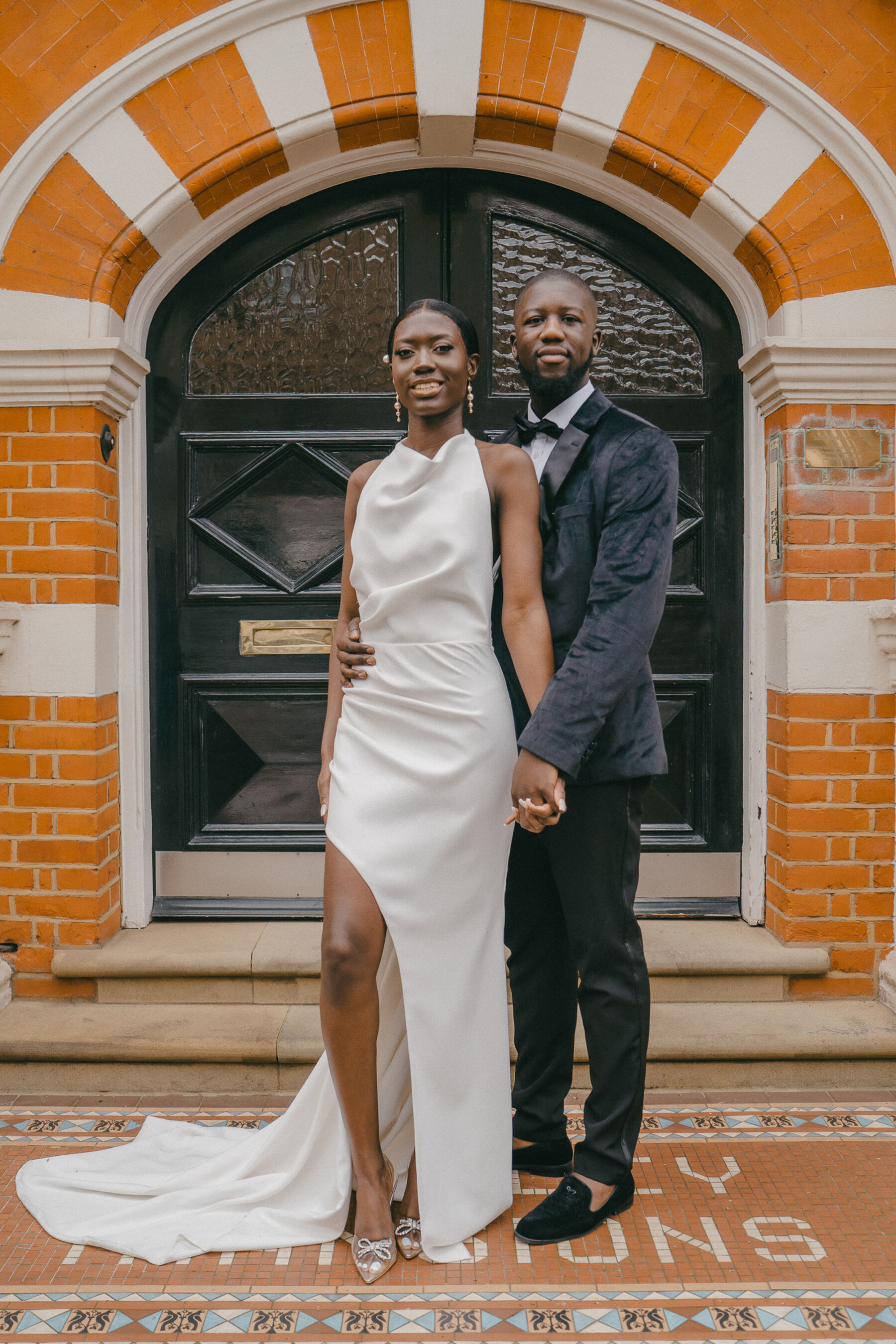 The Detail
As a team we wanted to showcase that elopements can still opt for a mini celebration with all the detail and decor you would expect and can enjoy from a typically larger wedding. Dinner was held at The Goat Chelsea's private dining room.
The intimate and romantic table setting was styled by With Akilah & Co paired with florals by Lilac & Wild, spiral nude candles and gold accent cutlery.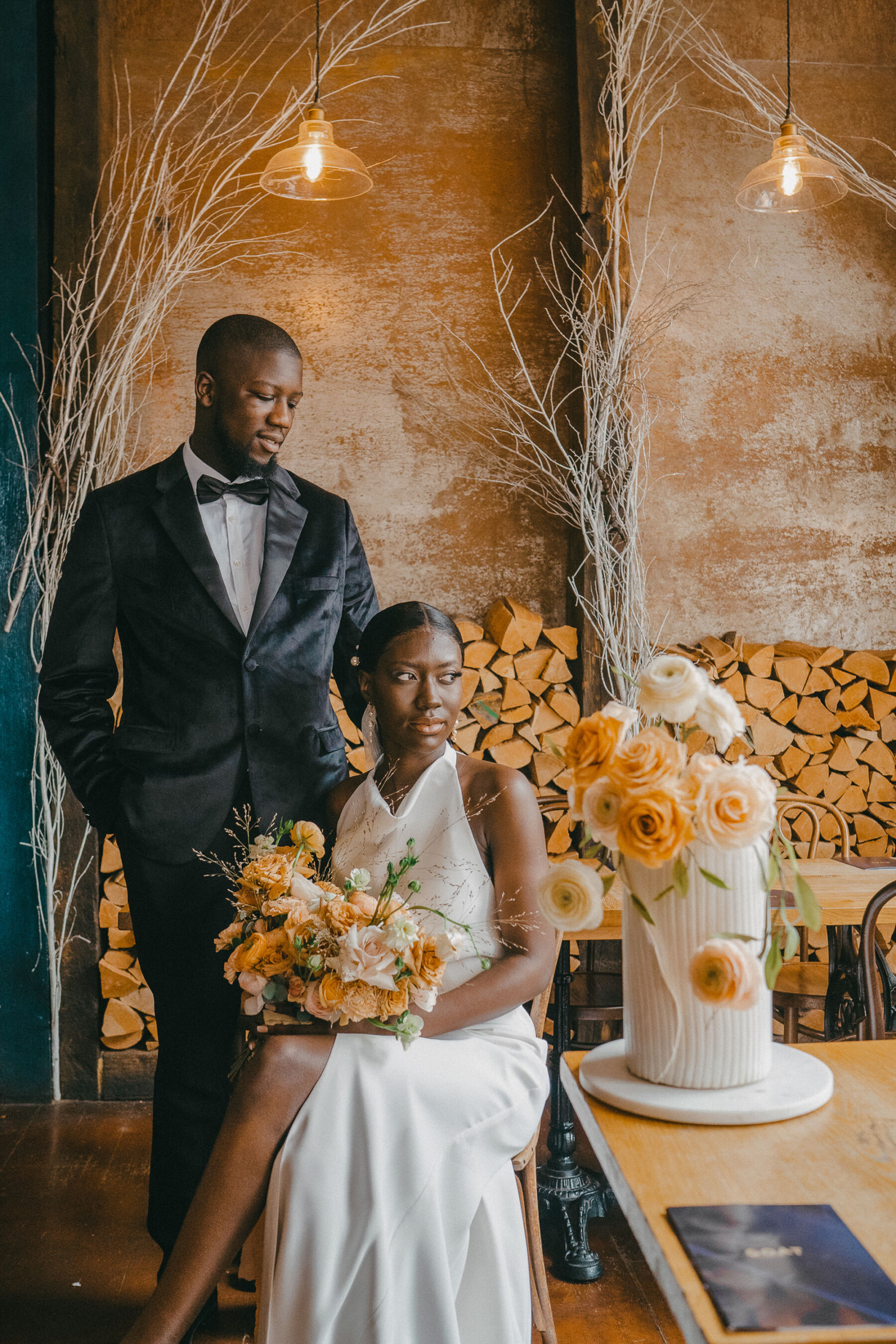 Valeria Dolci crafted delicate handmade biscuits with a statement sugar flower cake and calligraphy stationery by The Oxford Calligrapher added a touch of elegance to the tablescape.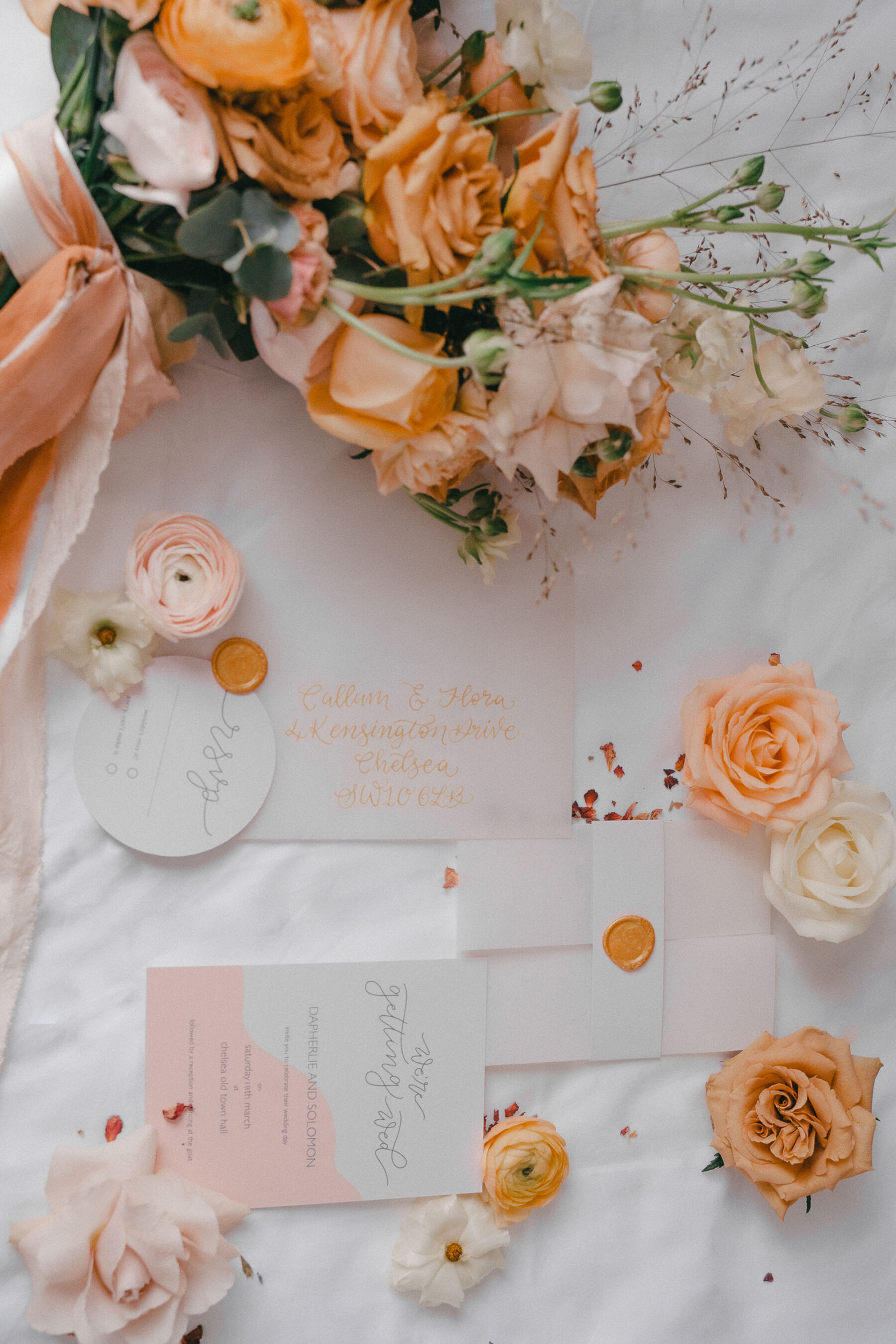 The elopement shoot continued as the couple moved through landmark spots in Westminster and Chelsea, capturing unforgettable moments on iconic streets and the seducing chandelier shop.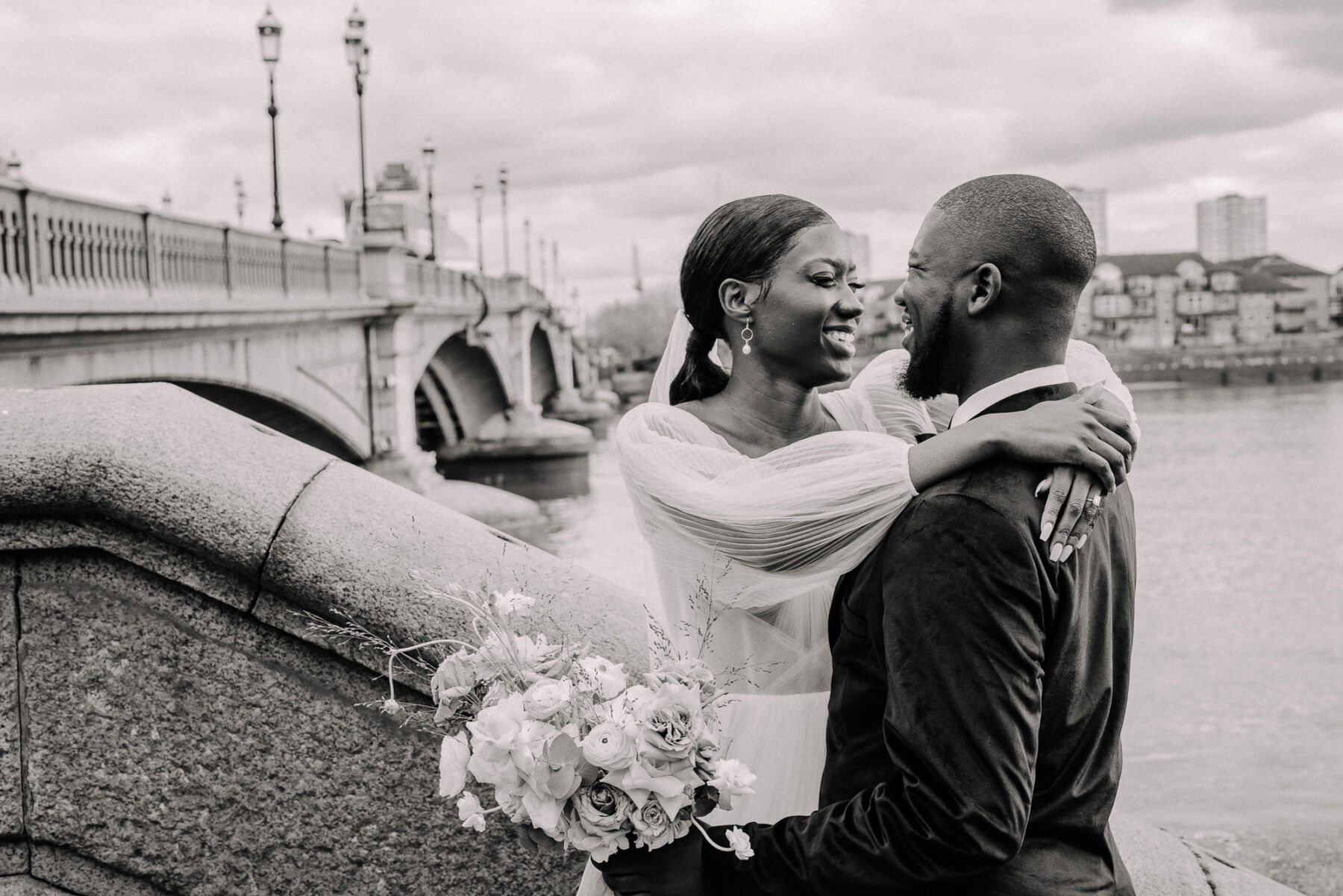 Planning a Wedding?
Explore Our Directory