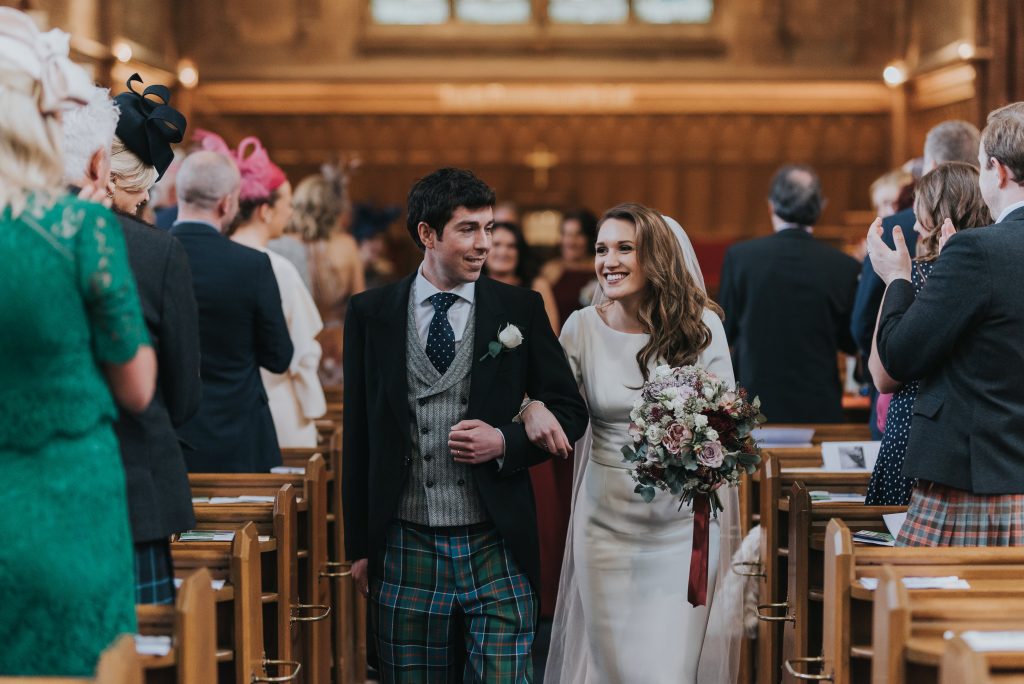 About Freja Designer Dressmaking
Freja Designer Dressmaking are designer dressmakers based in Edinburgh, who specialise in bespoke wedding dresses, wedding gowns, and tailored suiting.
Hidden at the heart of Edinburgh's elegant Georgian New Town our dressmakers studio is overflowing with satins, taffetas, chiffon and lace, we are here to take your imagination on a journey. This is more than just a story of boy meets girl. It is a tale of girl meets wedding dress and falls head over heels in love.
Picture your perfect wedding dress and tell us what you see in your mind's eye. Is it high voltage Hollywood glamour or would you prefer something elegantly understanding or minimalist chic? Whatever your style or inspiration, we invite you to come and talk about your ideas and thoughts and allow our experienced dressmakers to create a dress you will simply love stepping into on your wedding day.
By sharing your wishes and ideas with us we will help you to paint a picture of the wedding dress you see in your dreams. The one you will treasure forever and the one that will linger long in memories of your day.
Our Edinburgh dressmaking studio is a treasure trove of fabrics and colours, textures and sounds playing to every sense. We have a small exquisite collection you can try on, and order from as they are, or use as inspiration for your own personal dress. With bales of fabric piled high, swathes of the finest lace, boxes of buttons and yards and yards of ribbon for you to plunder and explore. Not only do we create beautiful wedding dresses for brides, but we also specialise in producing exquisite wedding outfits for the mother of the bride too.
By freeing your creativity and listening to you, we will design and handcraft a bespoke wedding dress that truly expresses your personality and individuality and that right now is only a fleeting image in your thoughts. Together with our experienced dressmakers, we will create a fabulous wedding dress, that we are sure will surpass all your expectations.
Boutique
Freja Designer Dressmaking, Cumberland Street, EH3 6RD, Edinburgh, UK
By appointment only, please contact us for details
Offers for Love My Dress Readers
Please quote 'Love My Dress' for current offers.
Videos
Reviews
Rachel says: Mette responded to my initial inquiry and listened to my ideas when several other dressmakers wouldn't, given my rather small budget. She invited me to pop in and showed me what might be possible based on my ideas and within my budget. From there on I knew I had to go with Mette to make my wedding dress, she was so attentive, creative and enthusiastic. The end result was a custom made dress that fitted me perfectly, was unique and exactly what I wanted. Very easy to communicate with, always ready to answer any daft questions or concerns I had and always listening and responding to my ideas – I couldn't recommend Mette or her company enough!
Rachel
Nuam writes: I asked Mette and her team to create a custom wedding outfit for me that combined the traditional wear of my home country with the Western style of wedding dress and she did such a wonderful job! It was the perfect coming together of the two cultures I'm part of that I had been envisioning in my head and I was blown away by how perfectly she had captured the concept. The quality of her work is incredibly high as well as very reasonably priced. Mette was wonderful to work with as well – she had endless patience as I worked out exactly what I wanted, and gave helpful and honest guidance throughout the whole process. Highly recommended!
Nuam
Mette possesses a wonderful combination of qualities that put your mind at rest when having a dress made for a very special occasion. She is both highly professional in her approach in the way she advises about suitable material, style, timescales, cost yet she is warm and friendly and puts you readily at ease. I had a dress made very recently for my son's wedding in August and it is important to me, (as I guess it is to every mother of the groom,) to look the best I can on the day. I had gone to a dressmaker in the city where I live and was not impressed by the way in which the initial discussions took place, so I decided to look elsewhere. I like the way Freja Designer Dressmaking website is laid out and the interview with Mette was helpful to listen to in terms of making my decision to approach her. I am very pleased indeed that I did. I was clear about my budget and Mette was clear about what could be done within that, which I found very helpful. I knew which colour and roughly the style I wanted and she came up with a beautiful design, simple but with gorgeous floaty sleeves which give the dress an extra dimension and movement which could only have arisen out of Mette's artistic direction. It is exquisite. In addition to her obvious skills as a designer and dressmaker, Mette's approach was wider than that. She took an interest in where and when the wedding was taking place and between visits, she had seen looked at the venue online. She took a genuine interest in everything around wedding planning. It was those additional aspects that made the whole experience of having a dress made with Mette at Freya Designer Dressmaking a wonderful experience. I would highly recommend that anyone who wants a dress made for a special occasion pays Mette a visit. You will not be disappointed. Thank -you very much indeed Mette for making me look the best I can on the day.
Karen
Articles featuring Freja Designer Dressmaking