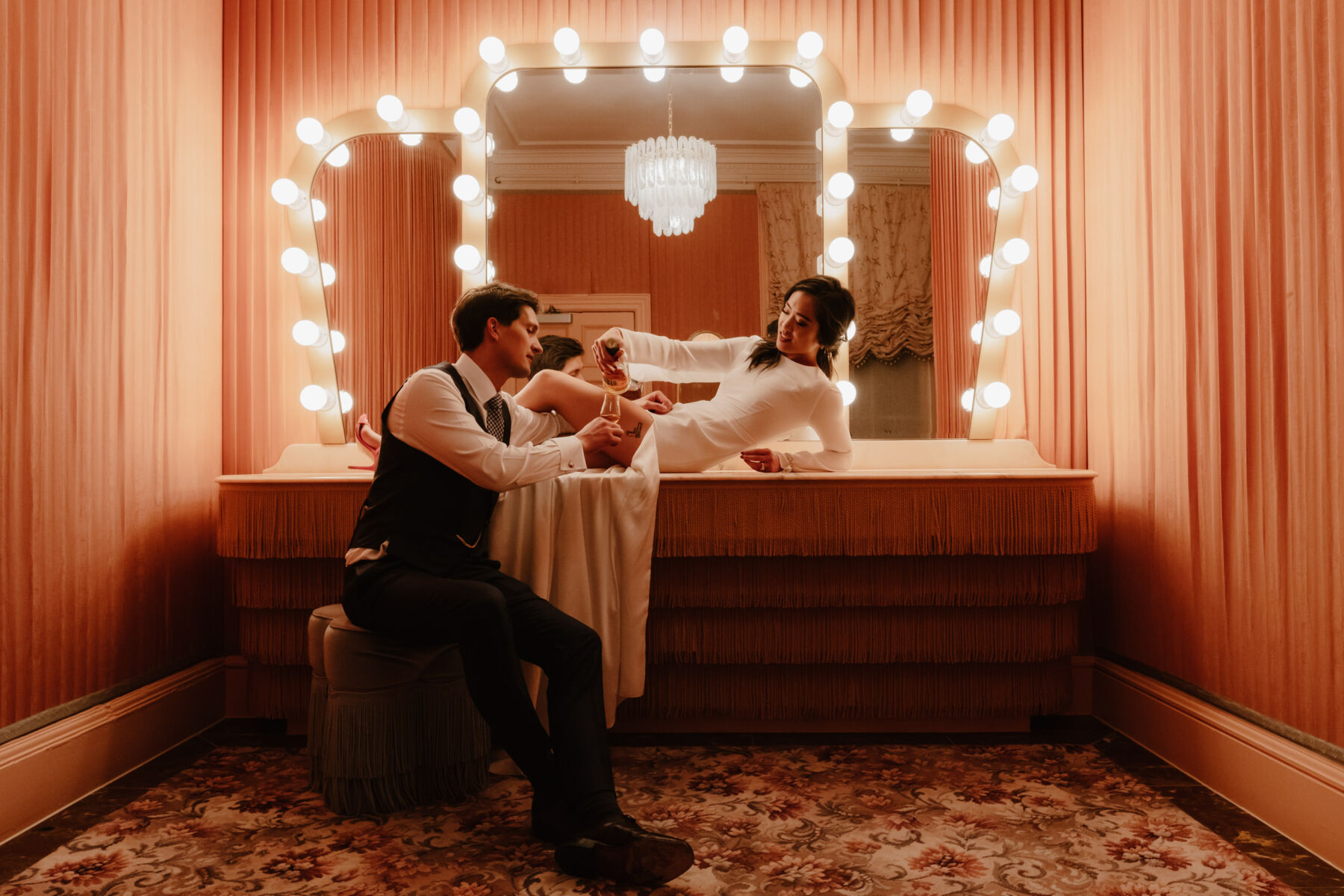 About Harper Scott Photo and Films
Hello from Carole-Ann and Hazel from Harper Scott Photo and Films. We create timeless, creative editorial wedding photography for thoroughly discerning couples. We cover all of Scotland, London and Italy. We've been documenting weddings in Scotland, London and Italy for over a decade. Minimal posing. Maximum love and laughs. Masses of experience. We exclusively work with spectacularly creative couples who care about the stuff that matters, are adventurous, who want to remember those they love, want the fleeting unnoticed moments and details captured and are design led. Sound like you? Let's collaborate.
Videos
Frequently Asked Questions
What's your creative fee?
Simple. £400 per hour or £4000.00 for a full day. We're delighted to share up-front what exceptional natural editorial photography and video costs. It's thoroughly flexible. You can create the coverage that best suits your needs. Highlight videos are £3000.
How can photography be both editorial and relaxed in style?
Because that's what we do. It's our superpower. We spend most of our time creatively documenting the events and unnoticed bits around me, in real-time. Around 90% of what we shoot is candid, undirected and unposed. As for your couple portraits, we know you don't want to be missing the fun of your wedding for a boring, awkward photo shoot! Like the posed group shots, we work efficiently. It's all thoroughly relaxed. We'll make a plan before your wedding to make sure we make best use of the time of your day. We ALL want to enjoy the party!
We're last minute with our planning - are you booked up years ahead?
Over-planning isn't my thing. Our diary is open no further than 18 months in advance of the date you enquire from. We always keep space for the last minute, help we're a few weeks out from our date and don't have a photographer kind of weddings. We love spontaneous weddings with shorter lead times.
We'd like to protect our identity. Can we stay anonymous?
Absolutely! Lots of couples we've collaborated with have wanted to stay unidentifiable. Any use of your imagery would be discrete with no sharing of personal information. NDAs are no problem. We'll agree usage in (or not) in advance of your wedding.
How much posing do we have to do?
Little to none. Harper Scott is the master of creating an effortless editorial vibe. Photos are easy with us. We're experts at working with folks who're not used to being in front of the camera. Our priority is to capture what your day feels like rather than what it looks like. We're all about the emotion, the fun and the in-between moments.
Our parents want some posed group shots but we're not really in to that sort of thing..
Wonderful. We love to smash the posed group photos because we know that you want to enjoy your wedding day. It's your wedding day and not a photo shoot so we'll work efficiently at this point to minimise your time away from your party. Whilst we aim to make the posed group shots rapido, we also make sure you have fun doing them.
Articles featuring Harper Scott Photo and Films