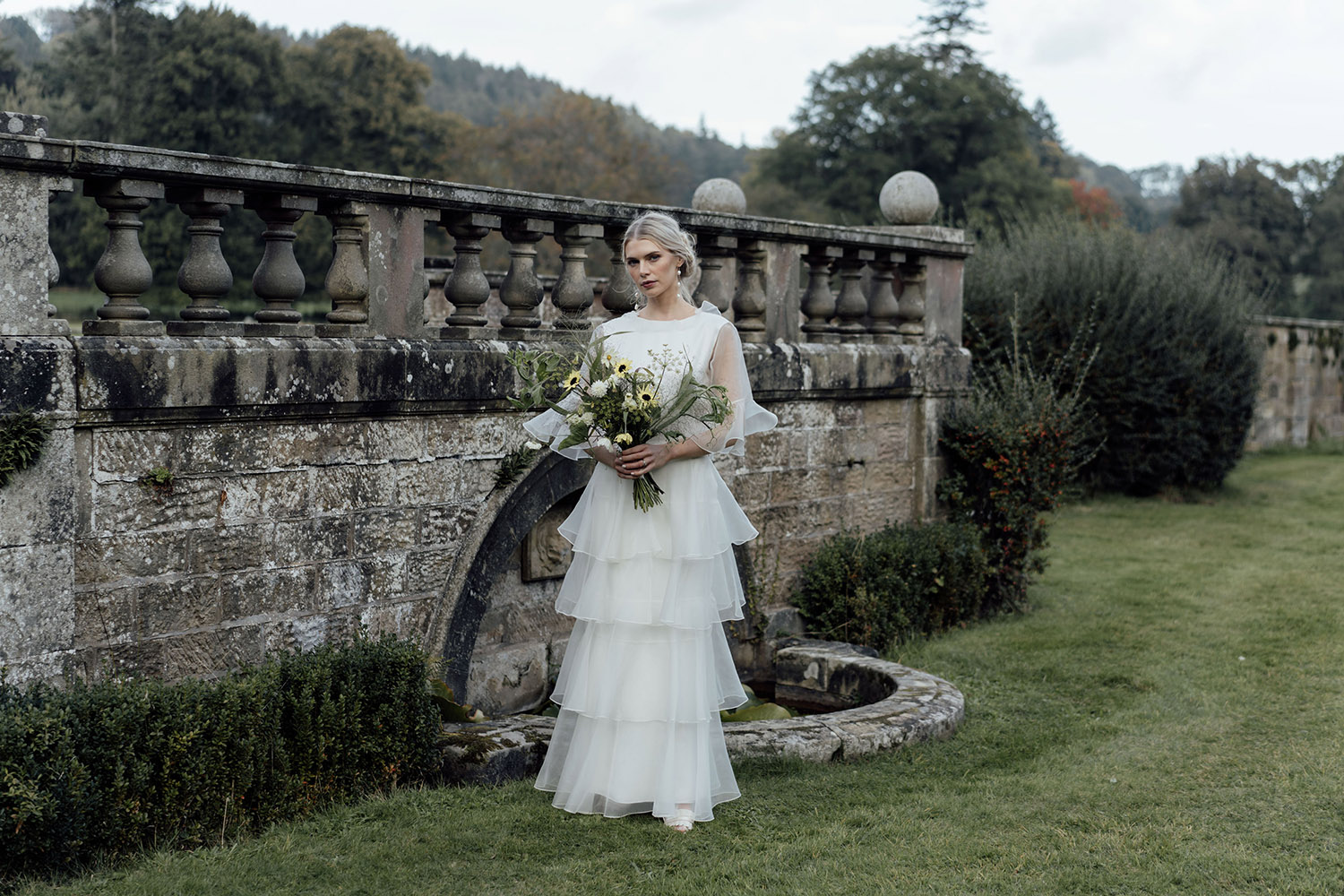 About Kindling Bridal
Kindling Bridal are based in West Yorkshire. Founder Kerri creates the most beautiful, sustainable and ethical wedding dresses with a free-spirited and romantic vibe.
Kindling Bridal is an evolving collection of ceremonial dresses for the modern bride. We take a free-spirited and romantic approach to creating beautiful, timeless gowns that allow the wearer to simultaneously feel completely herself, yet like she never felt before.
Kindling is used to light a fire: to fuel a spark that keeps on burning and warm you up. It ignites, illuminates and awakens the flame.
Our name comes from the small piece of wood that lights the fire, because your wedding dress is a small detail amongst a bigger picture, we believe that it's the kindling that fuels the spark; our dresses ignite the spirit.
Our mission is to make a dress that embodies all of the deep-rooted emotions, romance and magic that lay within each and every marriage. We respect the traditions but we like to do things a little differently, too.
All dresses are designed in a small, beautiful Yorkshire valley studio and are made to order in the UK, using the finest pure silks and intricate laces. We have a strong focus on fabric and fit, because we want our brides to be comfortable and feel beautiful on their wedding day.
Inspired by nature, adventure and true romance, we hope our dresses embody a timelessness that captures each and every Kindling Bride's individual spirit.
Boutique
Bridge Mill, St George's Square, Hebden Bridge, West Yorkshire HX7 8ET, UK
By appointment only, please contact us for details
Articles featuring Kindling Bridal