Rewritten
Free shipping for all Love My Dress readers with code LOVEMYDRESS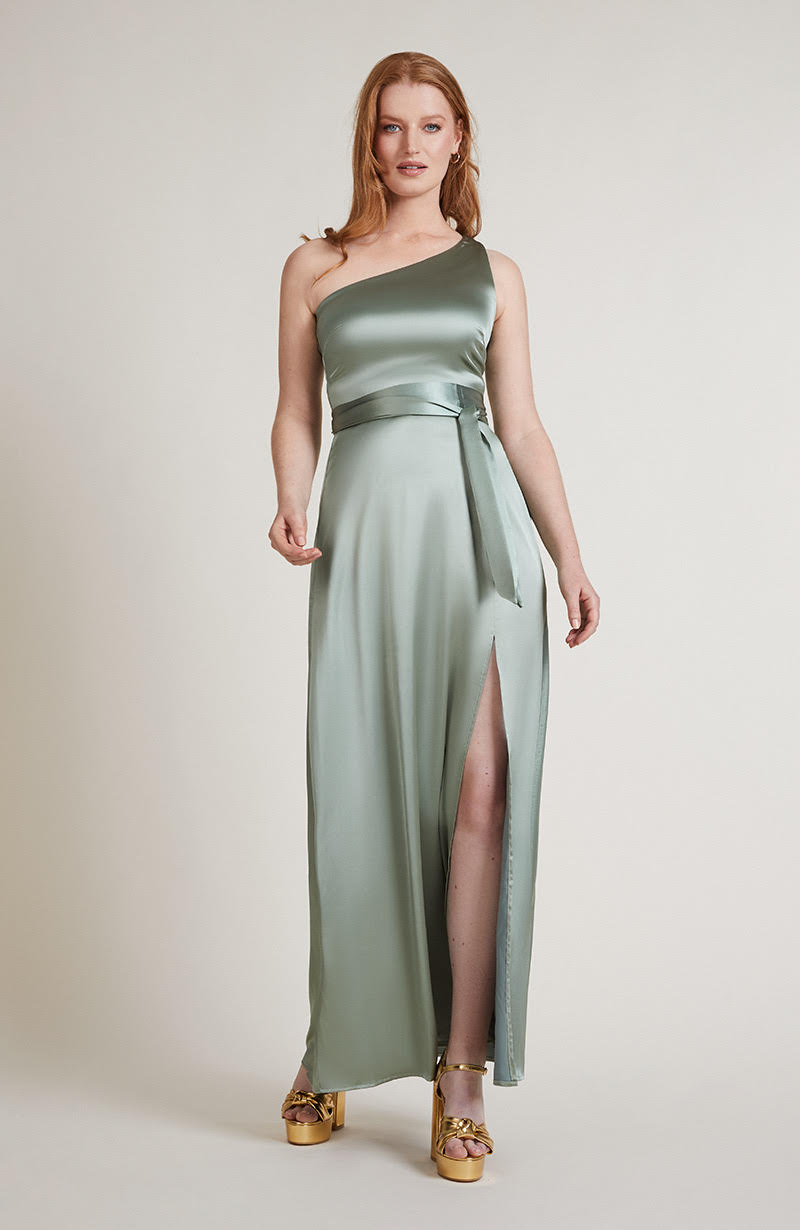 Rewritten are a popular bridesmaids brand, based in London and with an online shop, who create the most beautiful, flattering modern and sizes inclusive bridesmaids dresses in a rainbow of colours and many gorgeous flattering styles.
The Rewritten story begins in 2016 when friends Katie Arnott and Frances Cookson, frustrated by the choice of contemporary bridesmaid dresses out there, decided to create their own. Frances is a trained Fashion Designer and hand designs all of the collections in London with an emphasis on beautiful silhouettes and flowing fabrics and Katie is a damn savvy business woman.
Size Inclusive Modern Bridesmaids Dresses
Rewritten Bridesmaids are inclusive of size and shape and we encourage you to show off your personality through our beautifully crafted collection. Our collection is available in sizes UK 8 to UK 26 across our best-selling styles and colours. We believe in being the bridesmaid you want to be. Want to wear a flattering jumpsuit in a bold colour you love, why the hell shouldn't you?
All of our flattering styles are hand-designed in-house and sampled on our London workshop floor, where we create the majority of our best-selling styles. Our bold colours are completely unique to us and every dress is created from fabric that is dyed to our exacting colour specifications.
Alongside our bridesmaid collection, Rewritten Bridal is designed and made in London from sustainable fabrics, and features classic silhouettes, beautifully cut and tailored in Rewritten's signature style.
Located in Hackney Wick in the heart of East London, visit our bridesmaid dress haven for a proper trying on session and bubbles on tap. We offer weekday, select evenings and weekend appointments.
Shop the full collection at the showroom, via one of their stockists or online at wearerewritten.com. Prices from £135 for a full look.
Lifestyle gallery images captured by Nic Ford.
See all articles featuring Rewritten Bridesmaids here on Love My Dress.
Unit T4, 121 Monier Road, London E3 2PS
By appointment only, please contact us for details
It's not often I leave a review, but I really feel this dress deserves it! I've shopped for bridesmaid dresses many times and often found that what you see online doesn't match up with what arrives through your letterbox. However, not the case this time! The dress is cut beautifully and the fabric is much better quality than anything like this I've ordered in the past of other sites. I'm really pleased with it. In addition to that - the packaging is much greener than I'm used to experiencing (cardboard box with a fabric drawstring bag) which is really good to see. It's also brilliant that you can request a free returns label over email. I would certainly buy from Rewritten again and would recommend to friends.
Polly Williams
I cannot rate Rewriten highly enough. They partnered with Harper concierge who initially came to my flat for my bridesmaids to try on dresses at my home, which was absolute fab. When the dresses arrived they were in great condition and I am so excited to show them off next year. Additionally and most importantly I am SO impressed with their customer service and ability to go above and beyond. As my wedding was postponed due to Covid, we had a small ceremony for the legal bit and Rewritten were able to provide me with a beautiful ivory dress in a plus size within 8 weeks. They were reassuring and friendly as I started to panic with the wedding getting closer and on the day I looked and felt like a superstar. I'd recommend them to anyone! Thanks again!!
Elizabeth Politi
Articles featuring Rewritten