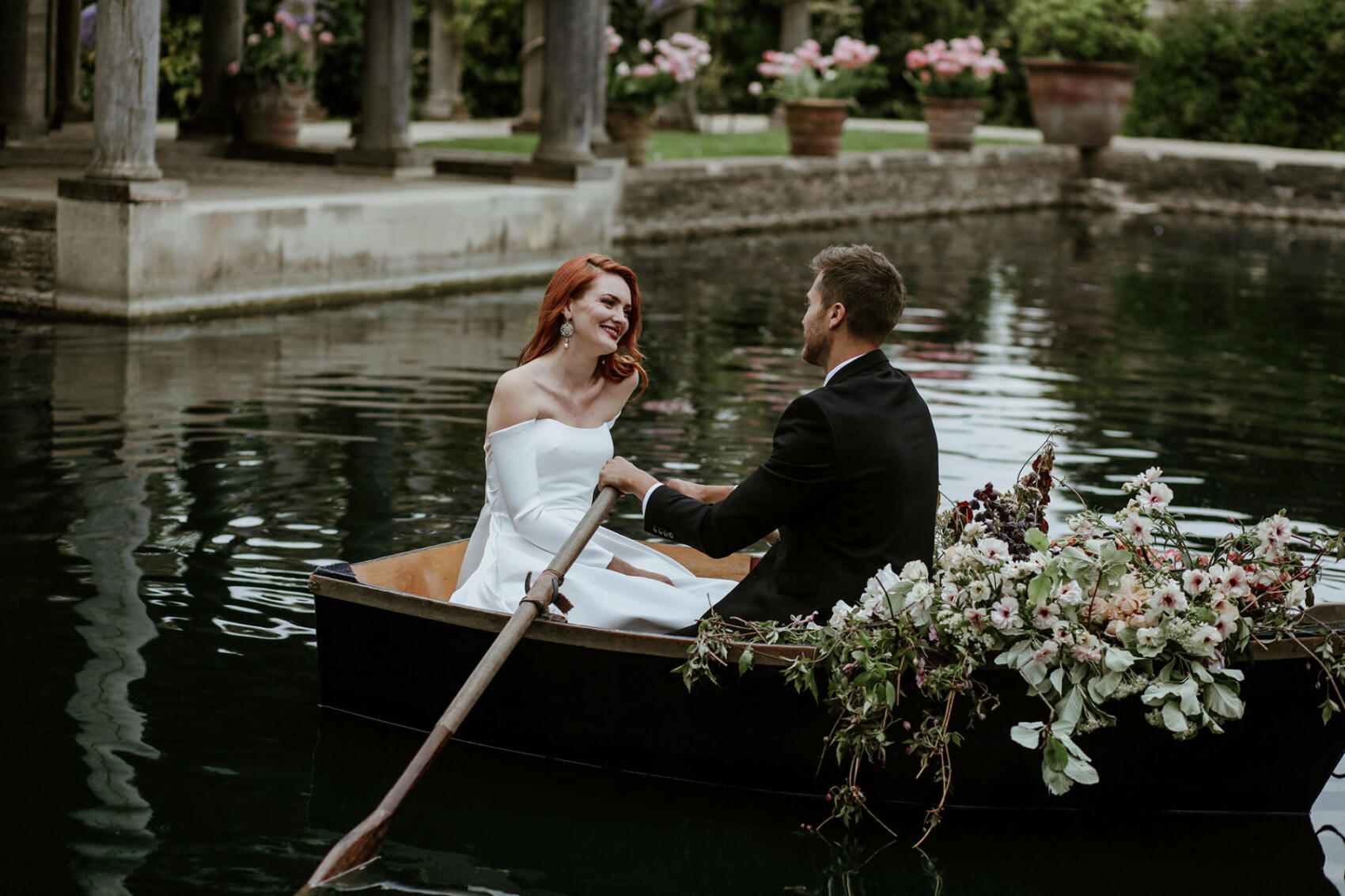 About The Stars Inside
Valentina Ring, aka, The Stars Inside, plans and styles creative, intimate, and heartfelt weddings and elopements in the world's most beautiful places. She takes pride in offering mindful and comprehensive support to her couples every step of the way, giving them time and space for what truly matters. Beyond aesthetic beauty, she believes in wholehearted hospitality – in creating an experience made up of moments where you and your loved ones are fully connected.
"I'm here for intentionally intimate weddings, adventurous elopements, and soulful humans. If you're looking to have a personal and authentic celebration full of light, love, and beauty – if you're a modern, imagination-driven couple wanting to do things a little differently – if you like the idea of combining a sense of adventure with the comfort of meaningful luxuries – I'm your person."
"My specialty is bringing to life experiences that inspire conversation and delight with considered detail. As you come together to celebrate with those chosen loved ones, I ensure every single person shares in the awe and leaves feeling like they know you even better – holding lifelong memories of so much more than just a party. I help you tell your story by designing an immersive atmosphere that feels like home, no matter the size, making magic all along the way by capturing the legacy of who you are becoming together. "
Videos
Reviews
Valentina is an incredible wedding planner, and we're honestly so happy that we hired her! Without her, our wedding wouldn't have been anywhere near as beautiful, personal, fun and special as it was on the day. Valentina goes above and beyond and has so much to add to your special day - literally every time we would say something, she would send us a comprehensive list of things we'd never even thought of, and equally approach us with suggestions for other elements we could add to the day and may not have considered alone. Valentina will work tirelessly for you, but only ever showing calm and being so respectful and friendly to everyone she comes across. Valentina balanced her efficiency and formal tone with an approachable manner, which I think kept everyone on our side throughout, despite any of our 'demands' or complications. We were given regular email updates and notified of all important dates/deadlines and requirements, and she always responded to our questions and queries promptly throughout which was so appreciated. Valentina organised all of the wedding tasks using a multitude of email, social media, WhatsApp and wedding app platforms to help us manage all tasks. Whatever way you choose or prefer to run the wedding related organisation, Valentina tailors her approach to your needs. We were able to enjoy our wedding day safe in the knowledge that Valentina was handling everything behind the scenes professionally and efficiently, and without the need to involve us. Deciding which planner to hire is one of the most important decisions you can make during the wedding journey, and I can say without any hesitation that choosing Valentina will be the best decision that you can make as a couple! You will not only have a brilliant wedding planner, but a caring and dedicated friend.
Her creative instincts meant she really understood what we wanted our wedding day to feel like. Everything from the tiniest detail on the name cards to the amazing atmosphere she helped create was exactly how we'd imagined it. On the day she was by our side, making sure everything ran smoothly and we trusted her organisation and decision making throughout. If you want a hugely talented lady, who genuinely cares about your wedding - almost as much as you do! - then look no further. Thank you Valentina, you really made our day!
Where do I begin? Valentina's enthusiasm for all things wedding is infectious! From the moment we told her about our engagement and tentative plans she was full of magical suggestions, carefully considered and completely fitting of our vision. Throughout the whole process she was always available to help calm nerves and offer effective solutions to all problems big and small. She treated us with such care and professionalism, a wonderful combination. She was always on hand, day or night, to offer support and guidance. I found the enormity of planning a wedding rather overwhelming at times, while trying to live up to the expectations of myself and others. She took away this worry on so many occasions. Her eye for detail, focus on perfection and wealth of knowledge on all things wedding was invaluable. There is no way to quantify how reassuring her presence and kind words were as things got more hectic. On the day she embodied both the magical excitement of the day and calm professionalism. I knew everything was in hand, and she batted any problems away before they could get to myself or my husband. We literally could not have done this without her. I can unreservedly recommend her services, she is literally the best.
Articles featuring The Stars Inside