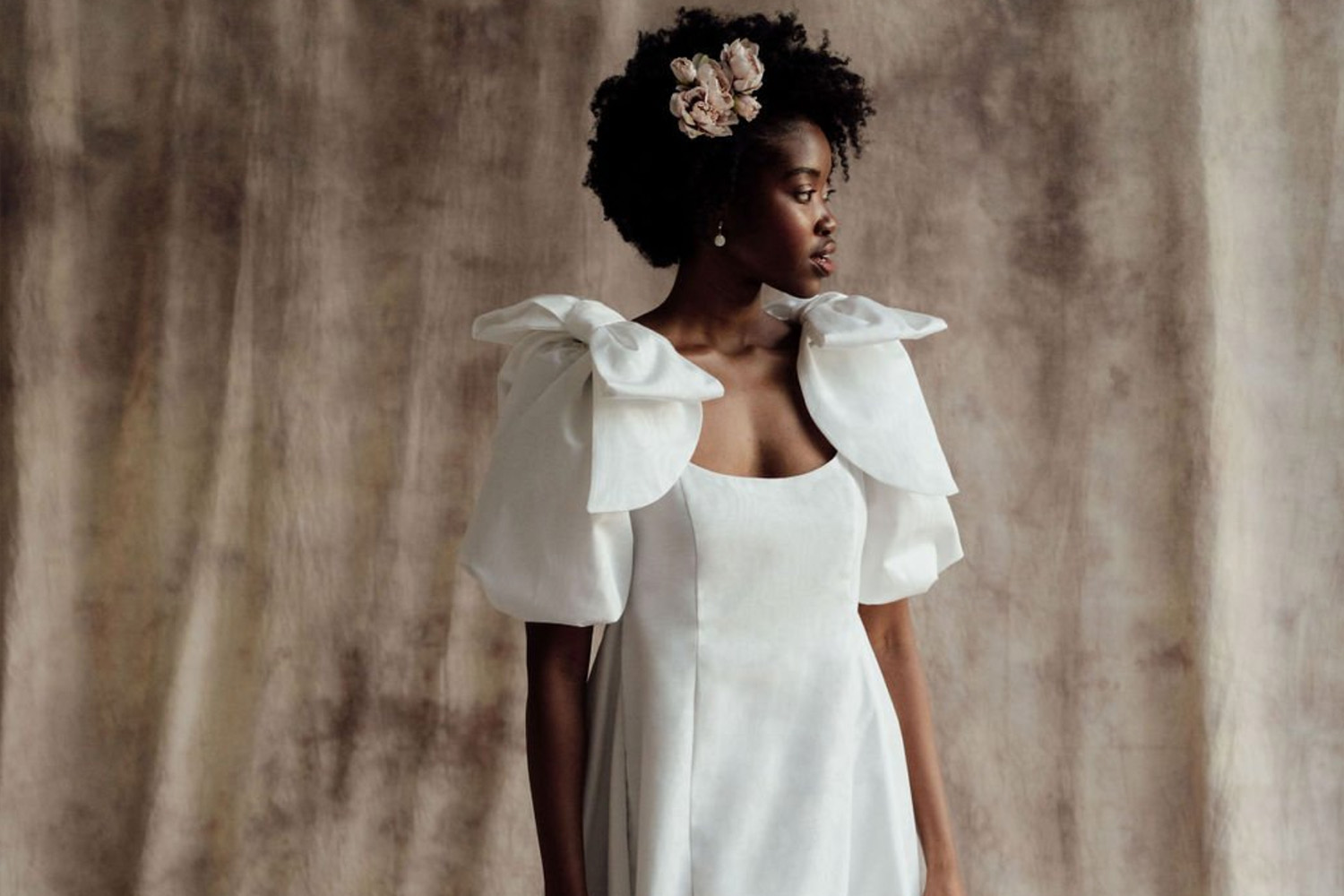 About Wilden London
Wilden London is a London based bridal fashion design brand founded by Charlotte Wilden.
Charlotte is renowned for her bespoke, ethereal, romantic and whimsical creations, hand-made for brides all over the UK and beyond. Charlotte is also passionate about ethical and sustainable production.
After attending London College of Fashion's Summer School, Charlotte was asked to join Stephen Hakes couture design team as his assistant, learning couture techniques along the way.
Charlotte has since worked at Marchesa in New York as design assistant, progressing to creative pattern cutting assistant.
After returning to London, Charlotte studied a post-graduate program in pattern cutting, with Dennic Lo as her tutor, she has the confidence to create anything and everything.
Since graduating Charlotte joined Jenny Packham as in-house hand-sewing and embroidery coordinator, and has cut dresses for bridal brands Sabina Motasem and Belle and Bunty, as well as working with the creative design team at Marchesa in New York.
With all of Charlotte's training and experiences, you can have anything that you heart desires.  Her gowns are modern and luxurious and crafted the slow way, using traditional making processes.
Boutique
Wilden Bride, 31A South Street, Epsom KT18 7PJ, UK
Reviews
Charlotte made my dream dress for my wedding last summer. She brought my dream to life so i felt incredible on the big day. the process was great too, and she is incredibly communicative, and understanding. Cant recommend her highly enough.
Lucy
I have never felt for special than I did on my wedding day. Charlotte was so patient with all my queries and last minute changes. She is a true creative visionary who created a dress that was far beyond my wildest dreams. I continue to recommend her to all brides as she really is a spectacular talent.
Emmie
I couldn't have asked for a better designer to create my dream dress for my wedding. Charlotte was so friendly and creative, it was easy to share my ideas with her and she was able to take my ideas about what I wanted, and turn them into something that was just perfect. Everyone always comments on how beautiful my dress was and how it suited me perfectly - I don't believe I could have found something as special off the peg and am so happy that I found Charlotte in time for my big day. I now recommend her to every bride-to-be I meet.
Lizzie
Charlotte listens to your ideas yet has a knack of gently steering you away from things that, from experience, she knows just won't work or don't suit your shape. She is very skilled in creating a perfectly fitting, well finished dress. No last minute whims are too great and she is incredibly generous - there is no "cost creep" with every little change. Charlotte is always open to new ideas - be it metallic belts, laser cut designs or hi-tech fabric, but the look always remains chic.
Laura
I found Charlotte great to work with from the very first email. I had tried on a lot of dresses and felt that none of them were quite right for me. On my first appointment after discussing my ideas with Charlotte I felt like she just got it. It was such an amazing experience seeing my dress develop from the page to the real thing and we had so much fun along the way. I would definitely recommend Wilden Bride to any bride wanting to make their dream dress a reality.
Aisling
Charlotte is an absolute genius in design, there are no limits to her creativity and ability and it shows with everything she touches. On my wedding day, the unanimous statement made by guests and vendor alike was 'I've seen a lot of weddings and a lot of dresses, but none will come close to exceeding how beautiful yours is'. My stunning dress is the greatest souvenir of the best weekend of my life. Charlotte spent months making my design desires a reality and she exceeded my own expectations.
Christine
Articles featuring Wilden London