This is an ode to three of our beloved recommended suppliers and Love My Dress Directory members including a dress designer, wedding veil designer and one exquisite wedding venue.
These lovely fashion editorial images were taken at the breathtakingly beautiful Cotswolds wedding venue, Elmore Court, and showcase the work of two of our favourite designers; independent bridal fashion designer, Wilden London and wedding veil designer, Rebecca Anne Designs.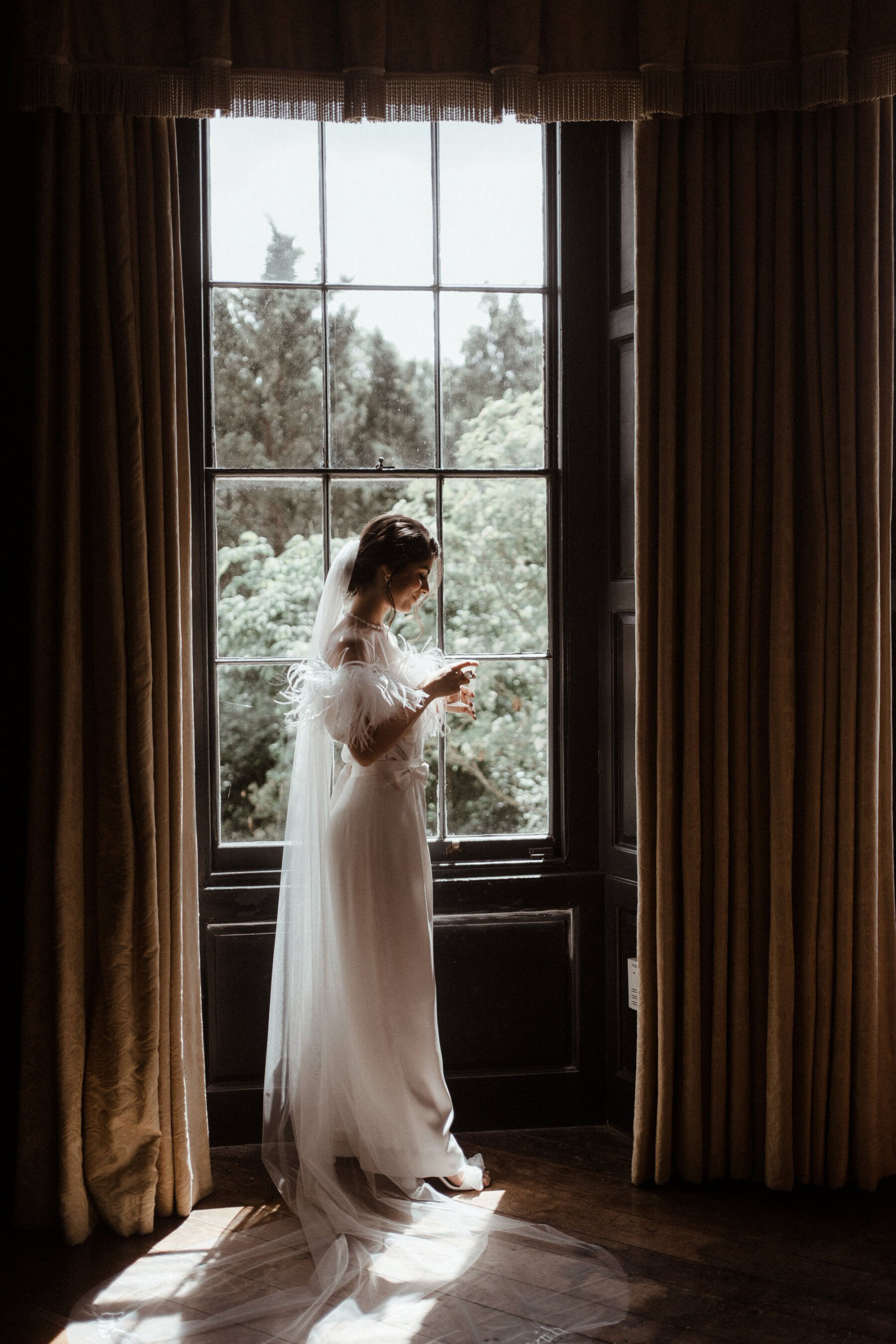 These images were styled by Abi, of AR Weddings, who chose to pair bridal separates by Wilden London including a playful ostrich feather top, with a delightful embroidered wedding wedding veil, from wedding veil designer and embroidered veil specialist, Rebecca Anne Designs.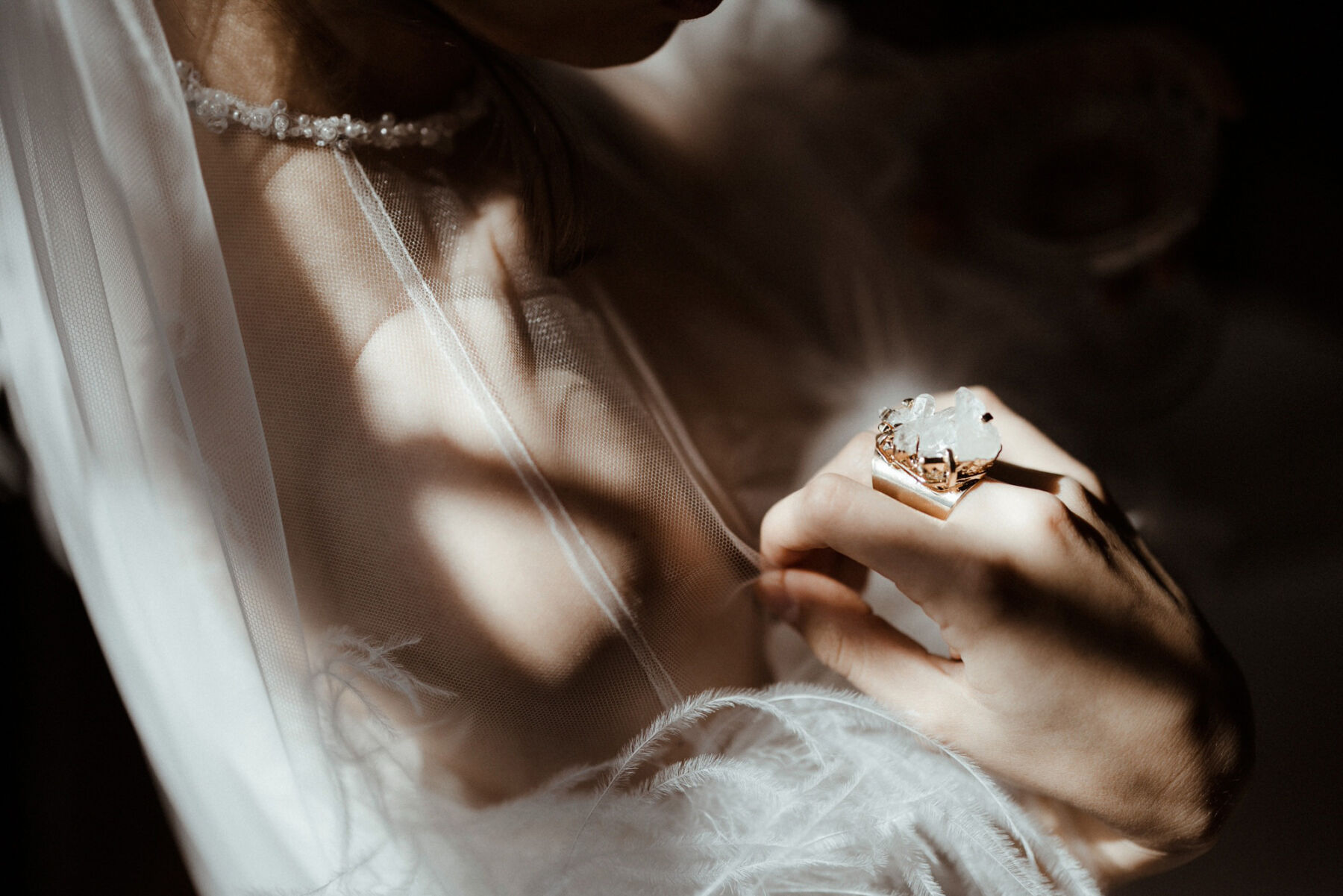 Elmore Court
Elmore Court was the backdrop to this mini-shoot. This sublime Gloucestershire wedding venue is a family home, a country house and a place of maximum celebration.
The breathtakingly beautiful, 750-year-old Grade II* listed mansion house has been in the same family since 1274 and is now managed by Anselm Guise, the youngest in a long line of family members.
As a former DJ and founder of Glade festival and Nano records, Anselm has created the ultimate, luxury country party pad, which includes soundproof rammed earth reception venue 'The Gillyflower', as well as 16 beautifully refurbished bedrooms, providing the dreamiest wedding guest accommodation.
Anselm is also passionately devoted to making Elmore a sustainably run venue and as part of a huge rewilding project, is about to launch a series of luxury tree-house accommodation in the grounds of Elmore Court.
This editorial was captured in the 15th century drawing room at Elmore, used for ceremonies.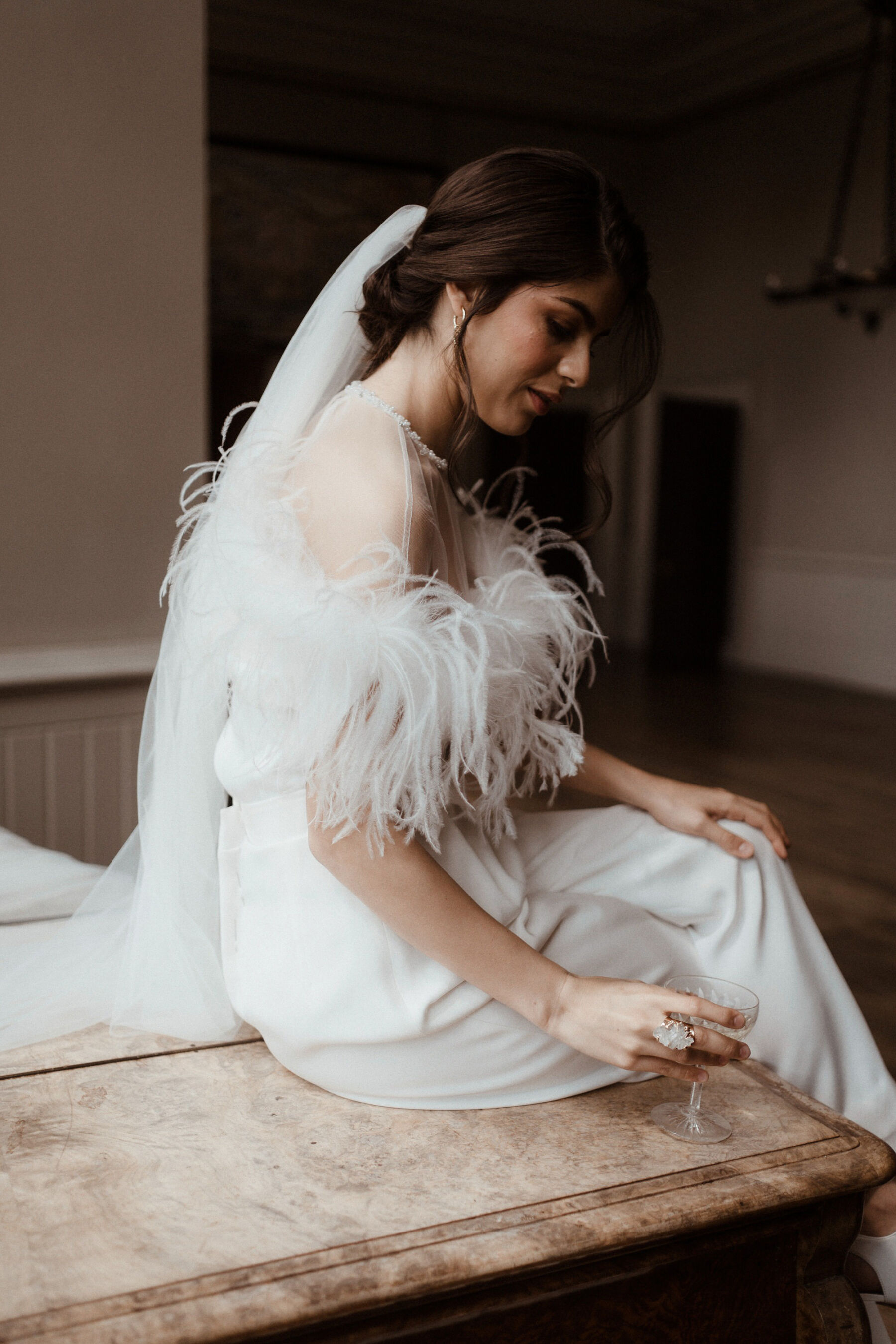 Wilden Bride
Wilden London, founded by talented dress designer, Charlotte Wilden, is renowned for its romantic, ethereal and whimsical style.
Earlier this year, Charlotte, who worked for Jenny Packham and Marchesa in London and New York before launching her own business, launched her debut collection on Love My Dress – a beautiful expression of femininity with modern statements.
Wilden London gowns are beautiful, non-traditional and a joy to wear. They're fun and often extravagant, yet relaxed and easy.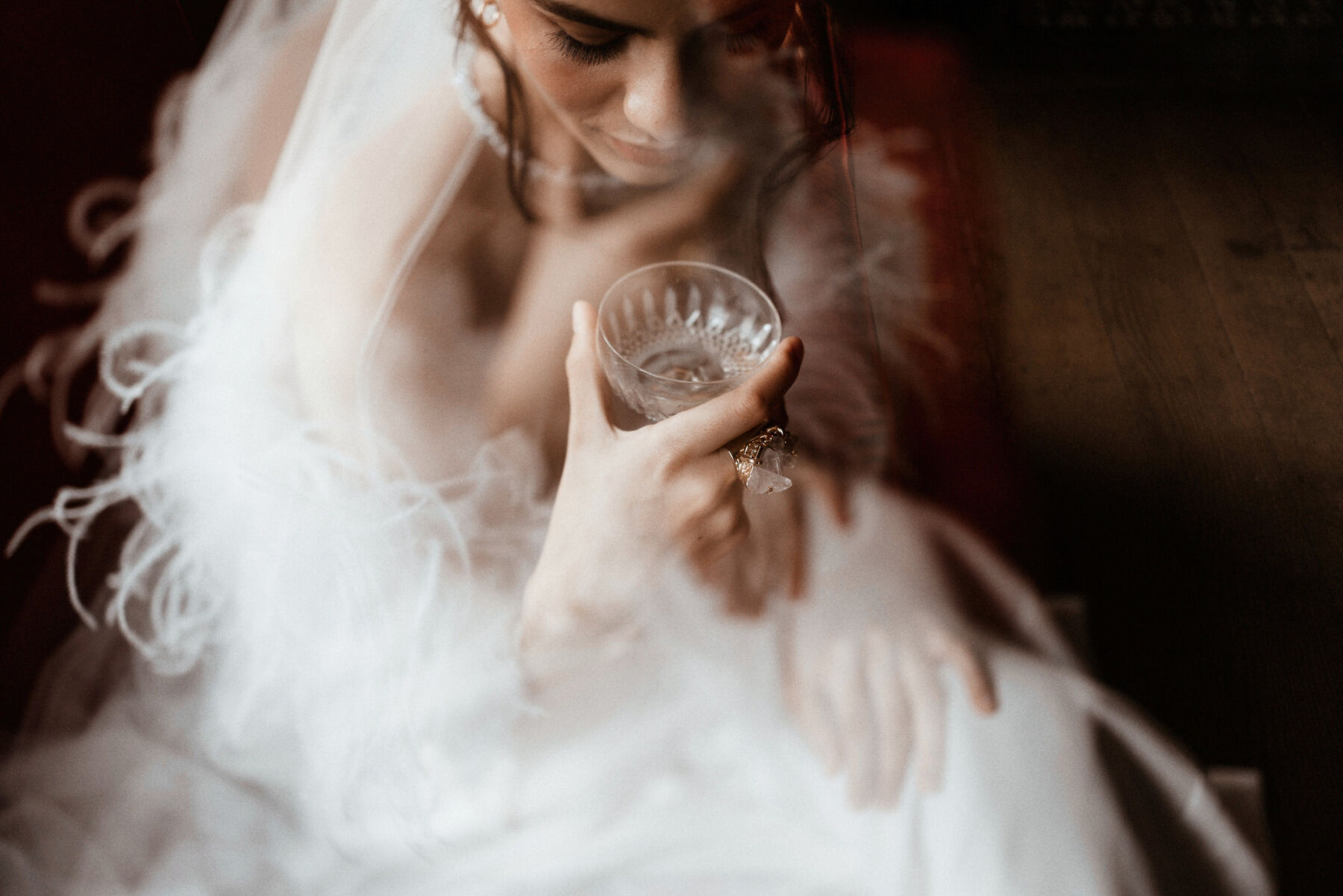 Rebecca Anne Designs
Rebecca Anne Designs is a luxury bridal accessories label based in Somerset. Designer Rebecca creates the most romantic, bespoke, personalised and embroidered wedding veils for modern brides.
Late last year, Rebecca launched a collection of 'Poetry Veils' in collaboration with poet, Jen Feroze.
The veil used for this particular photoshoot featured the phrase 'Find someone just as wild to run with' – but Rebecca can incorporate any meaningful words in to your own wedding veil, through her beautiful embroidery.
You can explore much beautiful content featuring Rebecca's gorgeous veils here on Love My Dress.
Work With Great Suppliers
As always it is an immense pleasure to support small, independent designers through Love My Dress. Kudos to Wilden London and Rebecca Anne Designs for sharing their design magic with this creative team and to Elmore Court for providing the glorious backdrop.
My love and thanks also to stylist Abi of AR Weddings and photographer Rebecca Rees for asking us to share these collaborative images.
Please take a moment to explore beautiful venues and suppliers in our directory.
Explore our Directory