Hello my loves 🙂 This is a beautiful week for Mrs Jenny Packham, for this is the third bride we have featured this week to be wearing one of her gowns.  On Monday, we had a bride in the Eden design, yesterday, we had a newlywed looking glamorous in the Foxglove design for her 1920's inspired affair. Today, bride Mrs Barnes wears Aspen by Jenny Packham. And doesn't she look beautiful?
Oscar and Louise tied the knot on Thursday 22nd November 2012 at The George in Rye in East Sussex, and there on the day to capture these lovely images was Emma-Kate of Emma-Kate Photography.
"A friend of mine had worn a Eden by Jenny Packham for her wedding
and I knew then that I certainly didn't want the traditional style
wedding dress. The elegance of her dresses made me fall in love with
them and I knew they would suit my figure. When I tried it on, I just
knew it was 'the one'. The lace back and detailed front flattered me
like no other dress could.
Once I found my dress all other elements of my day fitted into
place. I always wanted a vintage style dress, which therefore prompted
me to adopt a vintage style wedding. I loved the idea of having old
books and vases as a base for my decorating and rather than spending a
fortune on bits, I visited the charity shops, boot fairs and even asked
family members to pull their artistic finger out and create old school
pieces."
Love My Dress Wedding Blog – Photography Copyright (c) 2013, Emma-Kate Photography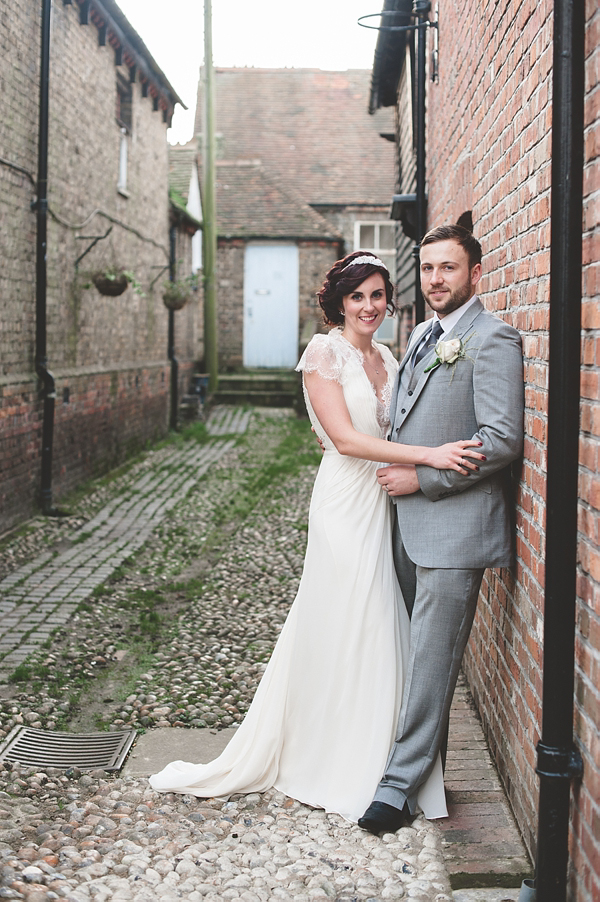 "My mother in law is a manager of a charity shop and along with what
we found there and other charity shops, we built up a large amount of
detailed crystal vases, that we filled with flowers and scattered around
the room we got married in and were we ate/had our reception."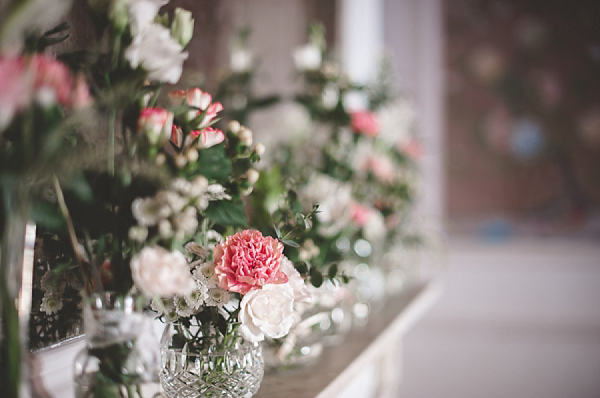 "The table names were made from scrabble pieces which were then
placed on books, along with a small vase full with white O'haras, the
table plan was made by myself and pegged to a piece of string inside a
suitcase, the place names were luggage tags that I stamped with peoples
names, the menu was chalked on a board that Oscars Godfather made."
"Oscar and I went to school together and both were aware of each
other at school. However, some 3 years later in 2005, we bumped into
each other in a nightclub and the rest is history! We got engaged on
Christmas day 2011.
I had always thought about getting married in Rye, because
Oscar and I went there a lot when we first got together, so when I went
to The George and saw the style of the venue for myself, it all just
seemed so right."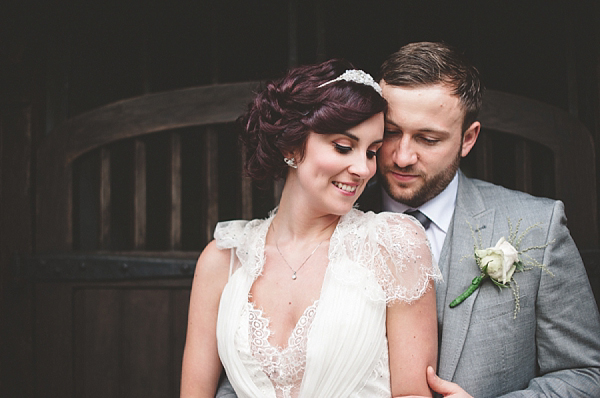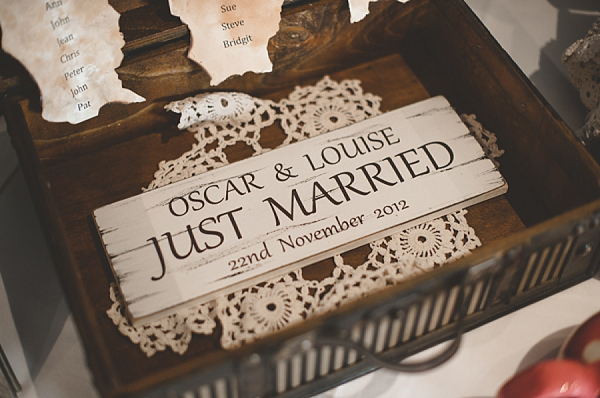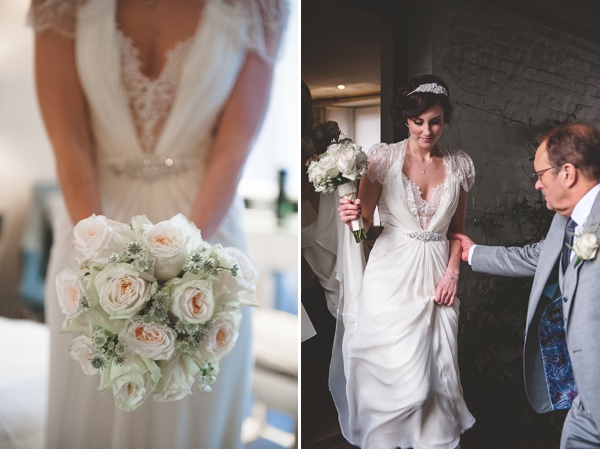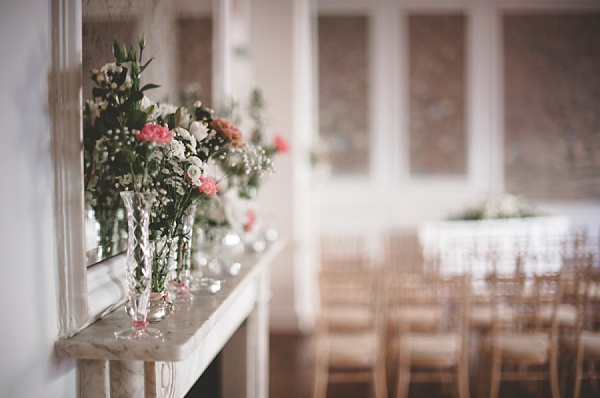 "The bridesmaids dresses were from River Island. 
They all wore bright shoes, coral, fuchia and pink as there bridesmaid
dresses were ivory and I wanted a splash of colour that would bring out
the dusty pink colour in the flowers."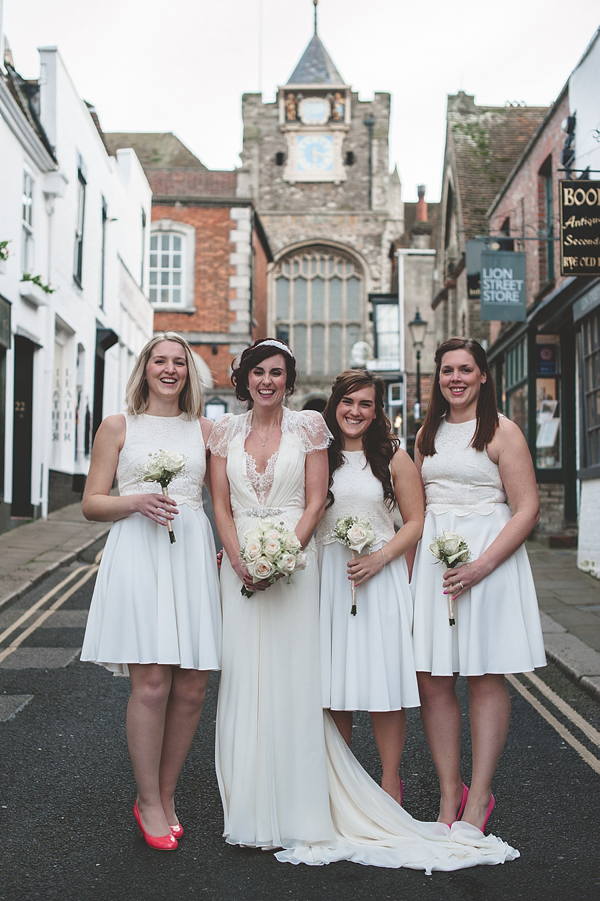 "My mother in-law does the flowers for the local church and as we
wanted people involved in our day as much as possible, it made sense to
ask her to do our flowers. It allowed us to do them together and make them just what we
wanted.
I choose white o'hara garden flowers as they were simplistic but
beautiful and again went with my vintage theme."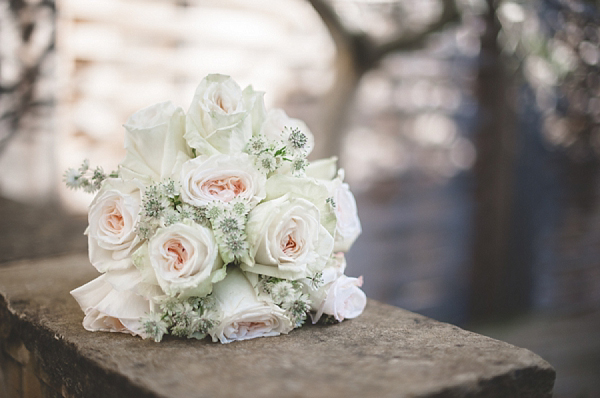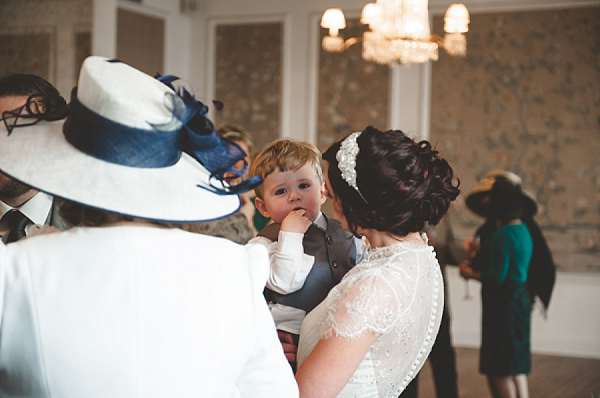 "Our photographer was Emma of Emma-Kate Photography. 
Emma was fantastic from the moment she arrived. She snapped away
without us even realising and I felt that she totally got what my style
was about and that this was reflected in the pictures captured. The
ideas for the outdoor shots were fantastic and captured the location,
the style and the happiness we felt!"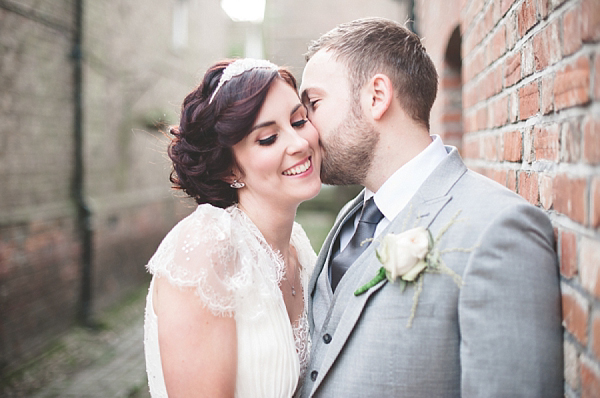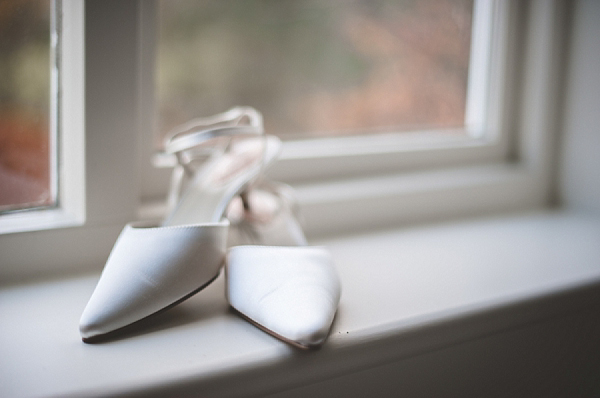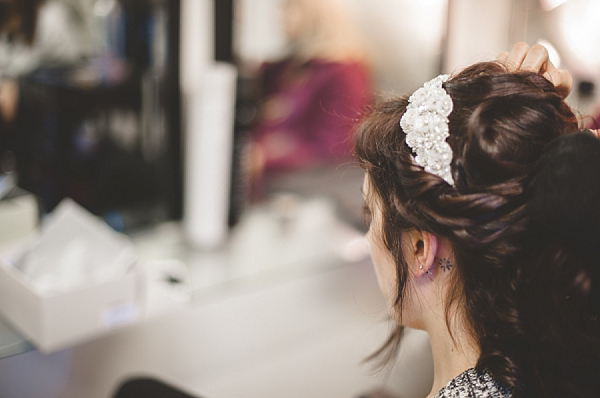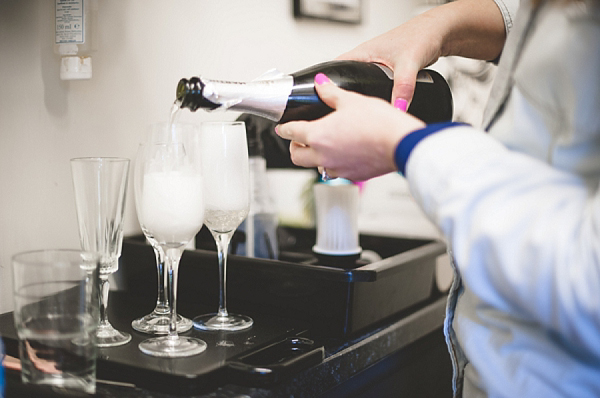 "My hairdressers was Michelle Vassallo – my normal hairdresser
and she was more than perfect! I had trained as a hairdresser myself and
so was very nervous about having my hair done – I wanted it to be
perfect. She exceeded all expectations and really listened to everything
I said. She again got the style I was after.  I used to be a make-up
artist so did my own make-up."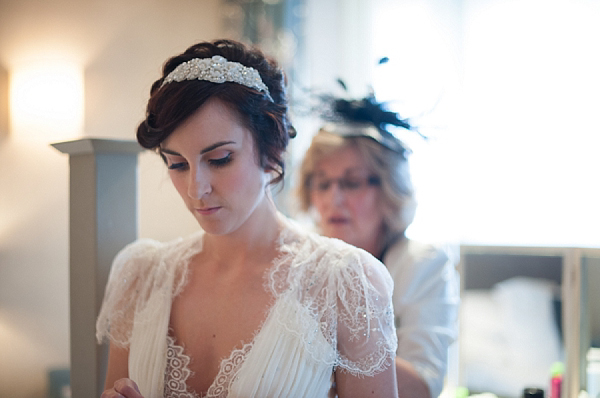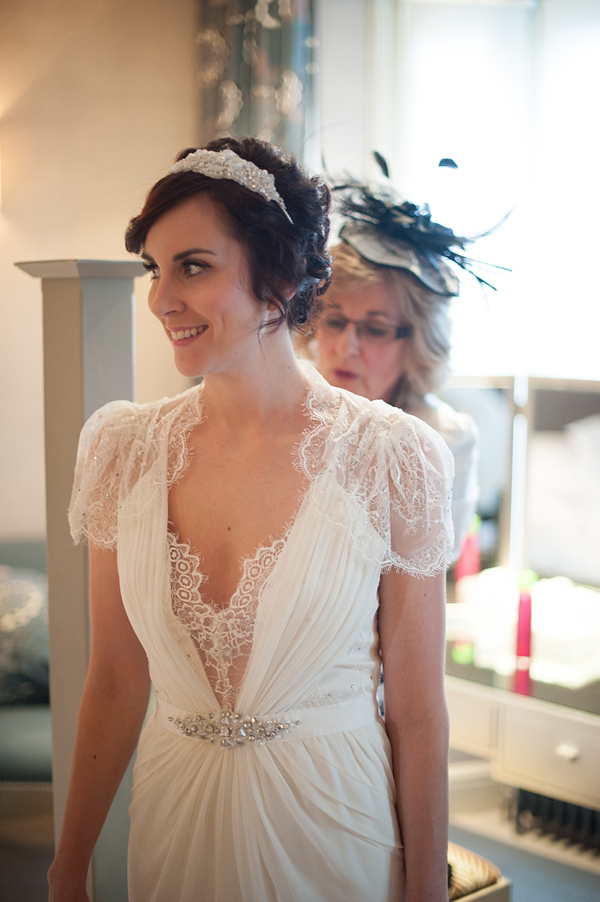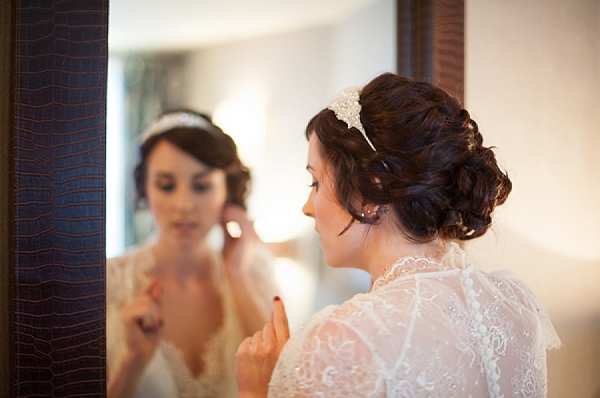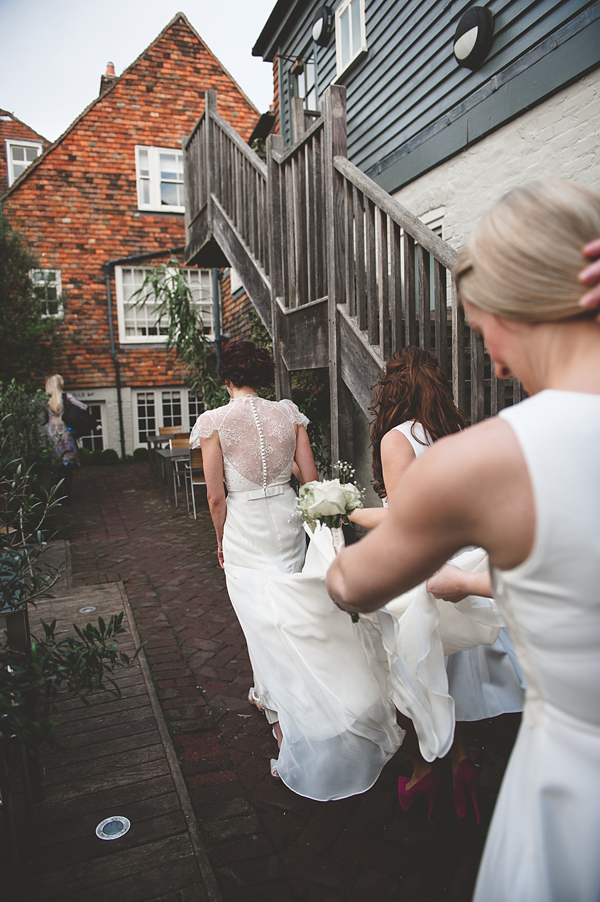 "My Father, George walked me down the aisle' to the sound of 'Manhattan' by The Kings of Leon."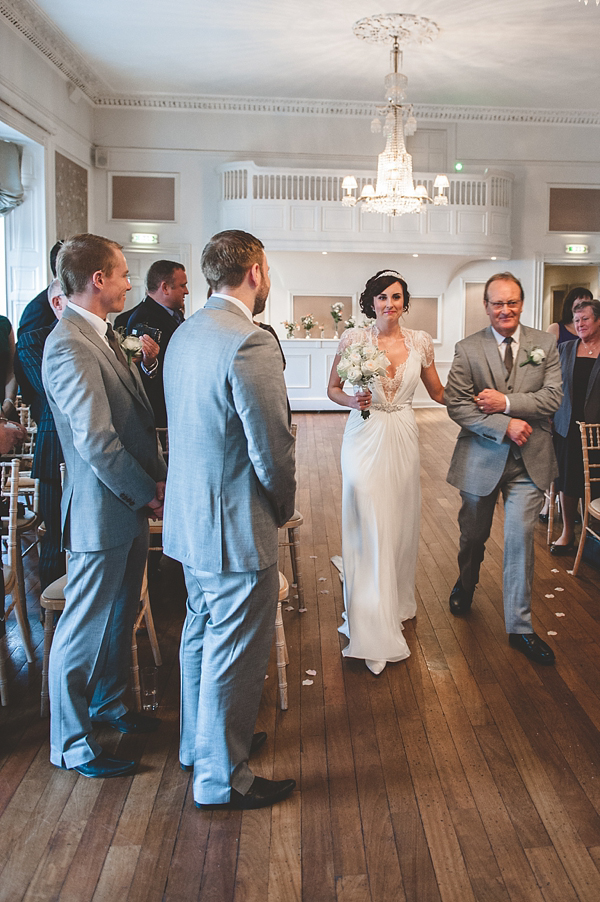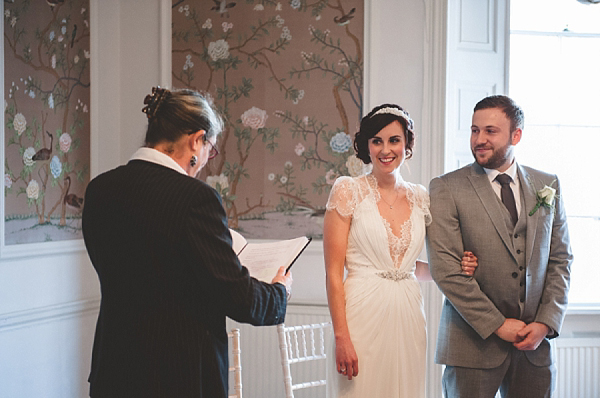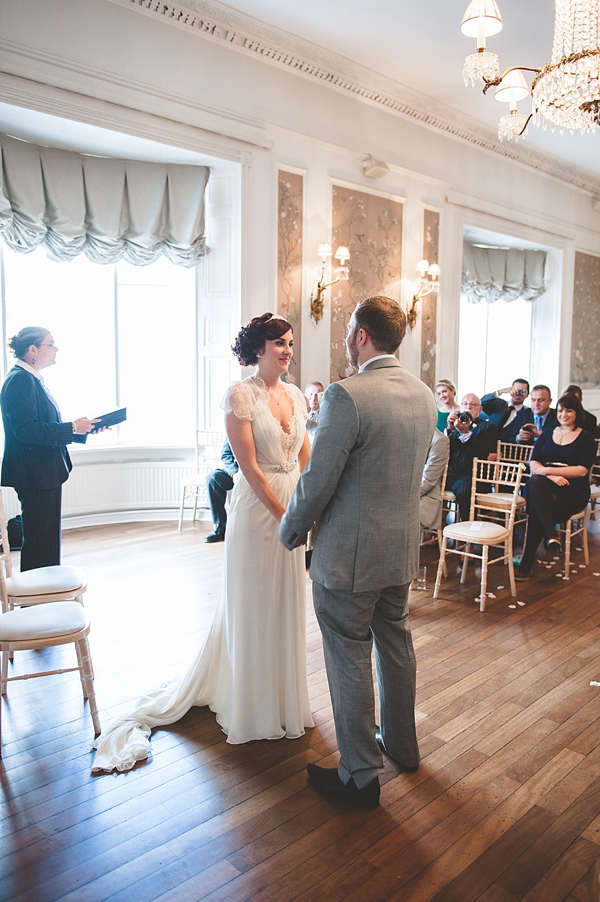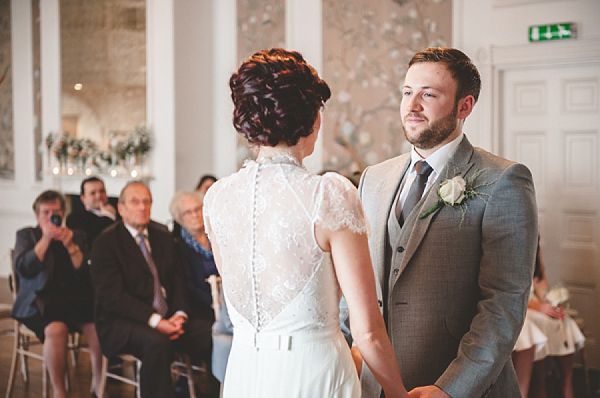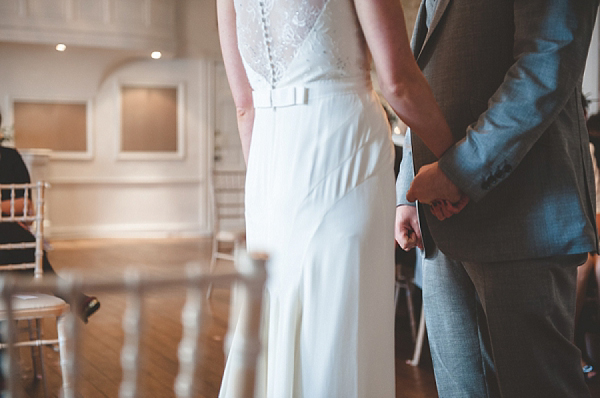 "Our wedding rings were bespoke, and made for us by a friend of my
father's. I rarely wear rings and therefore wanted a statement ring.
Oscar opted for a thick band."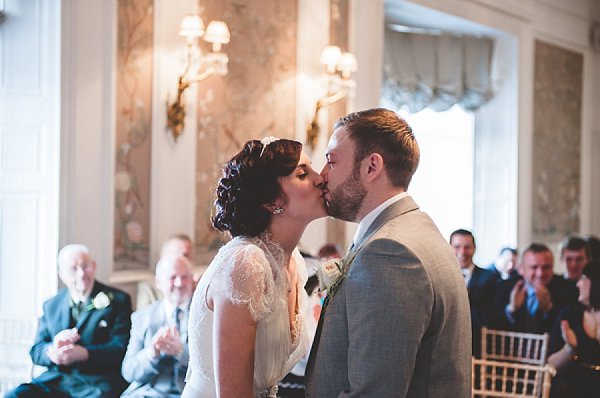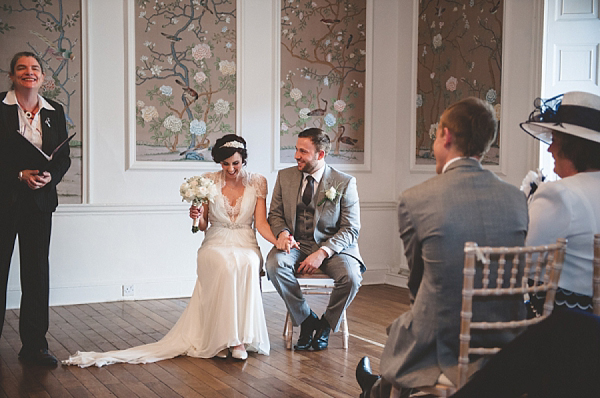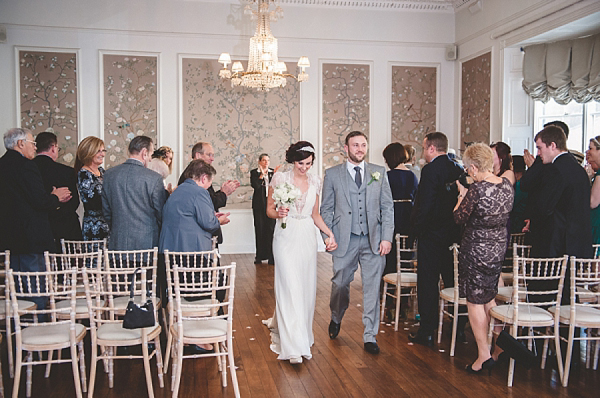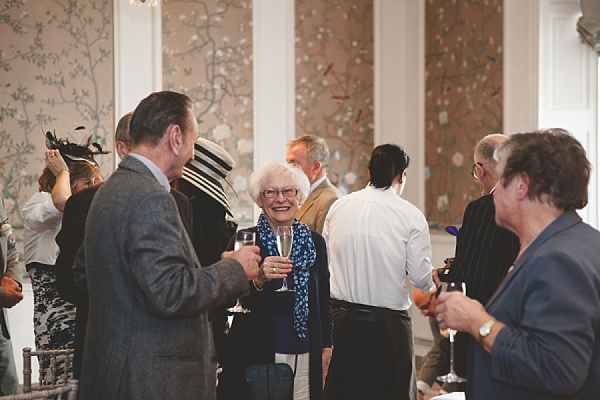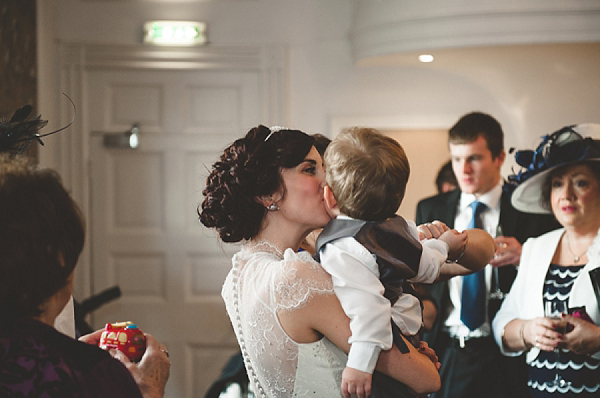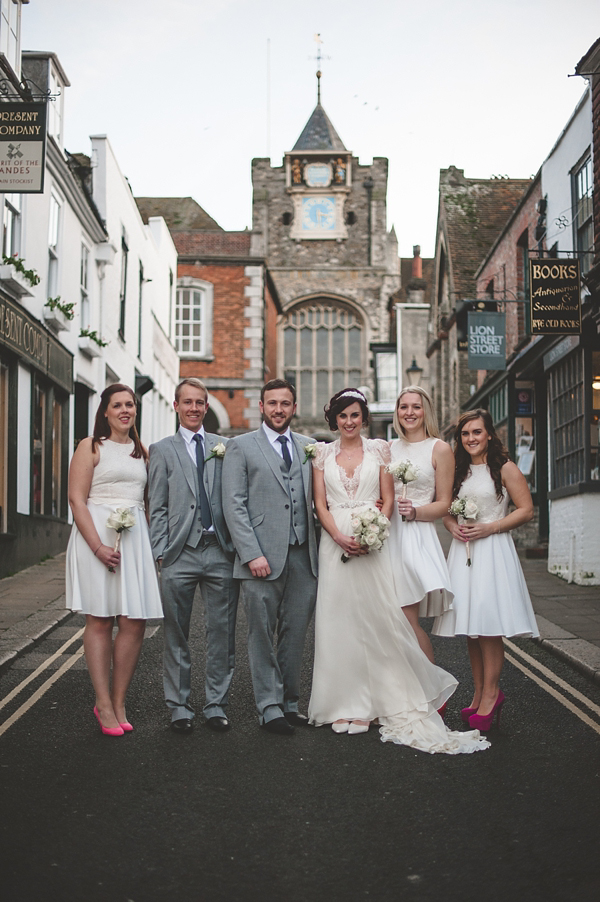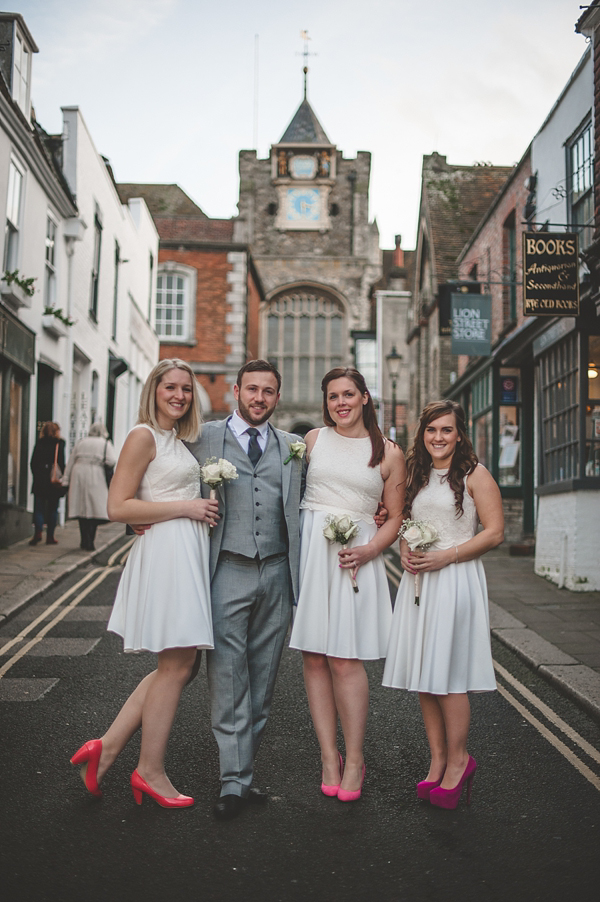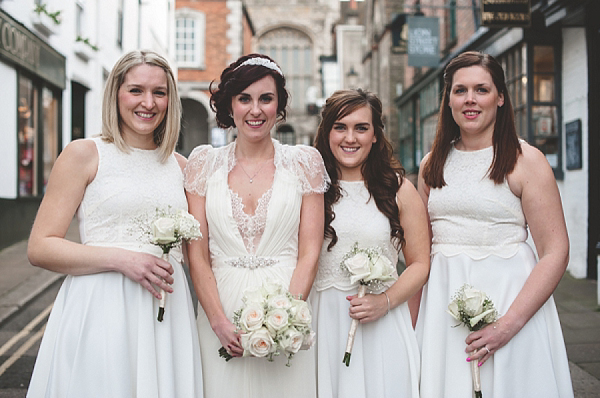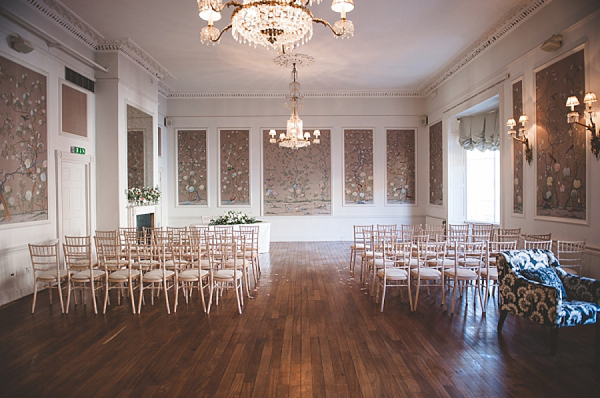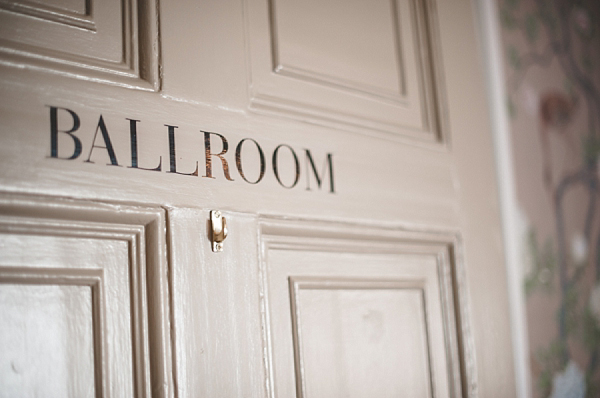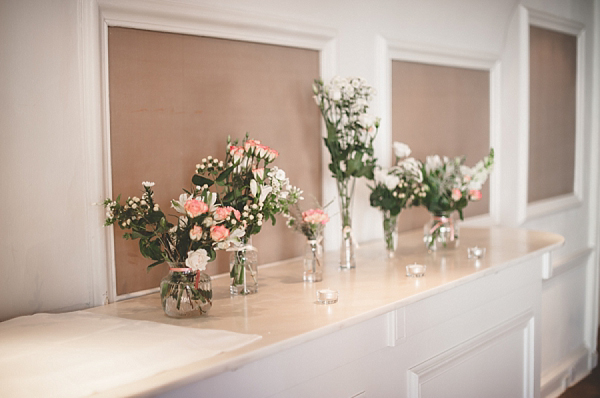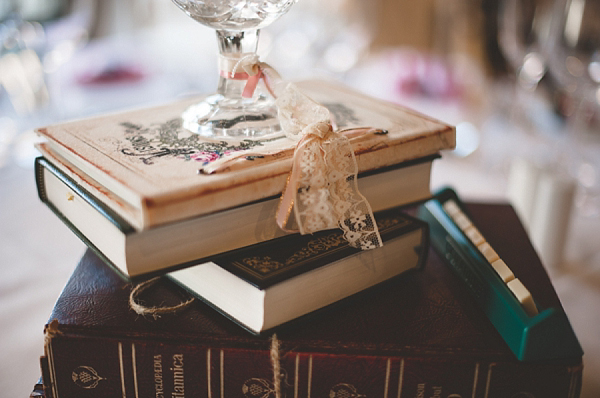 "My wedding favours were stripped sweetie bags full with sweets such as refresher bars, blackjacks etc."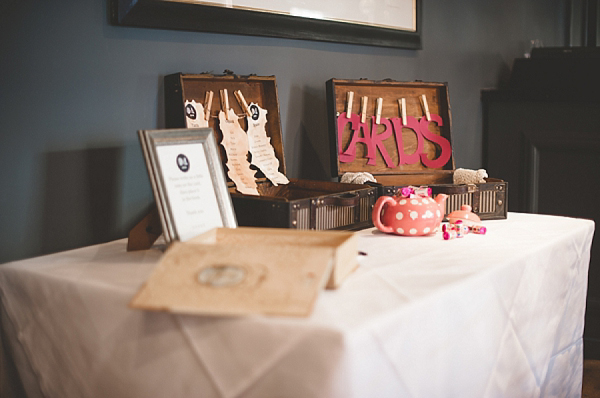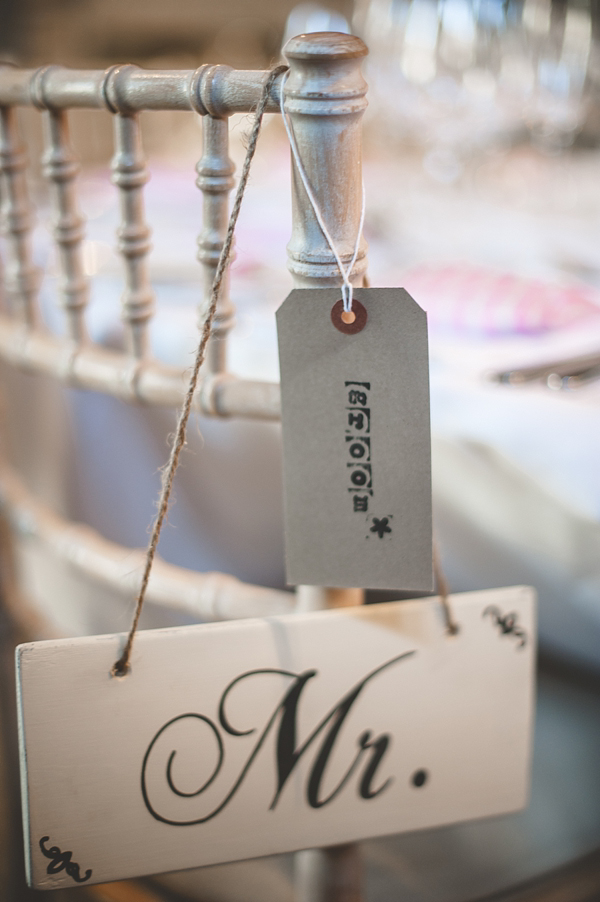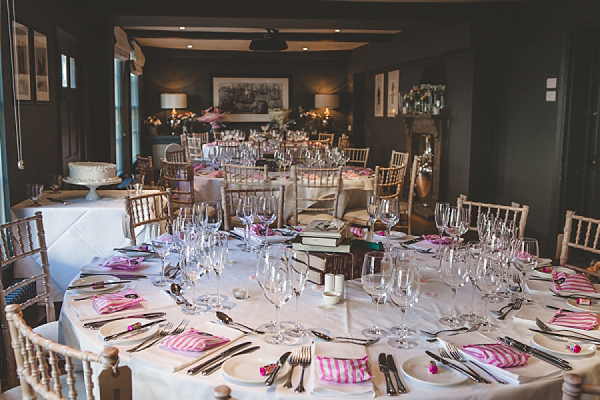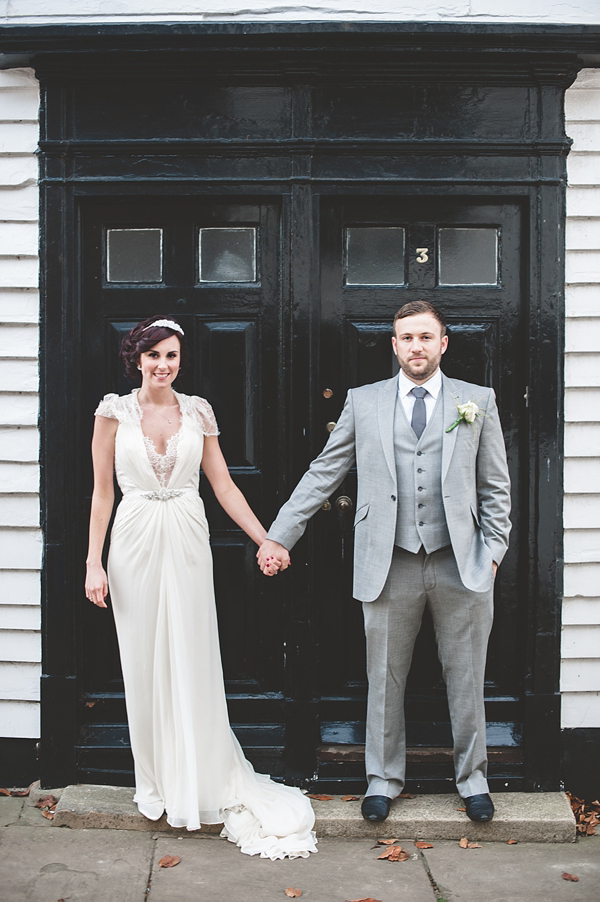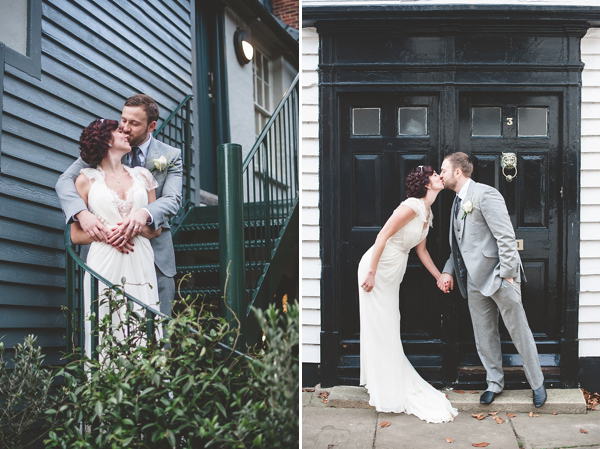 Words of Wedded Wisdom…
"Try to enjoy every aspect
of your wedding and don't be scared to get stuck in and do things
yourself. Not only is it really rewarding (especially when people
notice!) , but is more cost effective. You only get married once so
ensure you take time to really think about what you want so there are no
regrets later!
I loved getting ready, but I loved more than anything the fact that
I had all the people I love in one place, all enjoying themselves and
celebrating our special day with us. I also did a speech which I don't
think people were expecting! Everyone has a pop at the bride but other
than the best man, the groom gets away scot free! I made sure that
didn't happen!"
Just lovely, don't you think? Thank you so much Emma-Kate Photography and also congratulations to Oscar and Louise on tieing the knot – thank you so much for sharing your lovely day with us both of you.
You can see more weddings held at The George in Rye hotel here. And of course, many many other brides looking beautiful in their Jenny Packham gowns here.
With much love,
Annabel

Photographer – Emma-Kate Photography, supported by Aranya Photography
Venue – The George in Rye, East Sussex
Brides Dress – Jenny Packham's 'Aspen', purchased at TeoKath, Canterbury
Headpiece – Jenny Packham
Brides Shoes – Pink by Paradox
Brides Accessories – Necklace that Oscar had bought me, earrings and bracelet: Vivienne Westwood
Grooms Suit – Suits you
Bridesmaids Dresses – River Island
Page Boys – childrenswear.co.uk
Flowers – Groom's Mum
Additional Styling – crystal vases found in charity shops