Good morning everyone.  Now we had a little blip yesterday morning, so if you visited around noon time and didn't see a new post live, you might want to check out this wedding and this wedding as they truly are too good to be missed.
This post features images from the wedding of web agency Director Charles to Dior brand manager Louise, who got married on 15 June last year at Minsteracres Retreat Centre near Newcastle upon Tyne.
The couple didn't have their photographers, The Twins Weddings, present for the full day, which is rather a travesty to be honest, but the photographs that Kelly and Caroline did take were so beautiful and full of Parisian chic elegance, that I simply had to share them with you.  And I've been dreaming about having cheekbones like Louise's for the past month!
Photography Copyright (c) 2014, The Twins Weddings
"We just wanted our wedding to represent us, to be simple and natural without too much showing off – just comfortable and welcoming. As a French girl I also wanted it to be English style because that means for me chic and cool at the same time."
"Charles and I met in Barcelona at a friend's birthday. We spent two years travelling between Paris (where I live) and Barcelona (where Charles used to live), after which, Charles left everything in Barcelona to come live in Paris with me.  Six months after this, Charles proposed to me after an amazing breakfast that he had cooked – it was the day before we had to move into our new flat."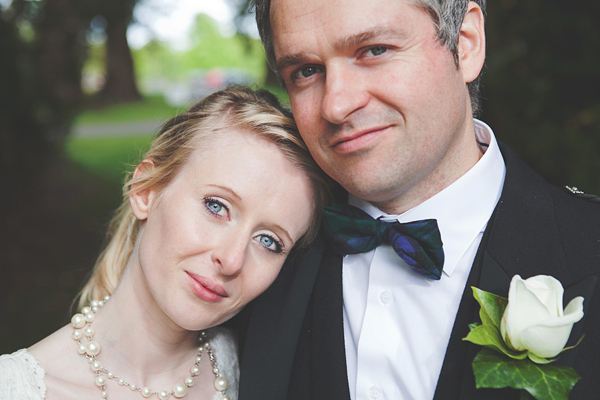 "Minsteracres is close to Newcastle in the UK – I chose that place because it's Charles' family church and because it's such a wonderful place – very serene."
"My dress was by Cymbelline Paris.  I loved it because it was made of this amazing and delicate lace, was very comfortable to wear, and because it looked like my Mum's wedding dress."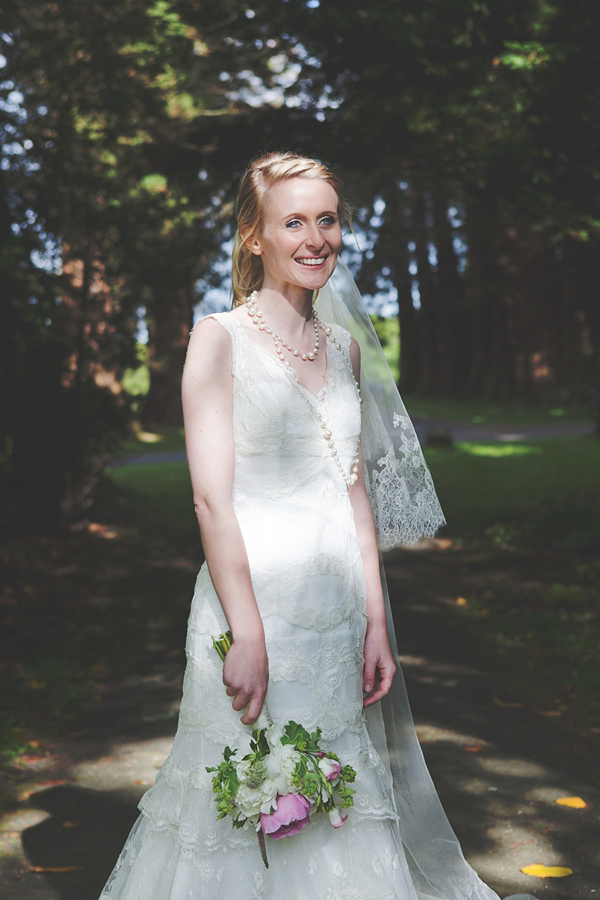 Louise also wore a Cymbelline Paris veil borrowed from her Sister and a vintage pearl necklace, purchased by friends from a vintage boutique in Paris.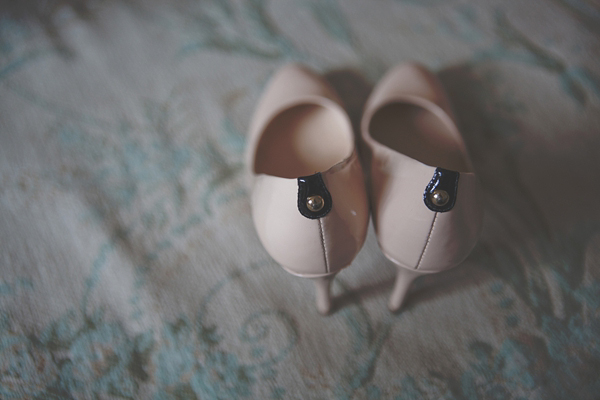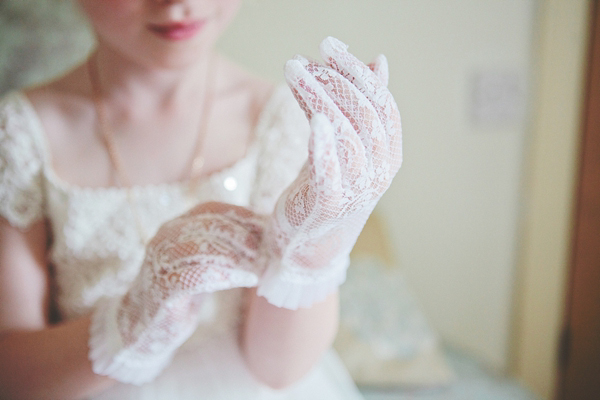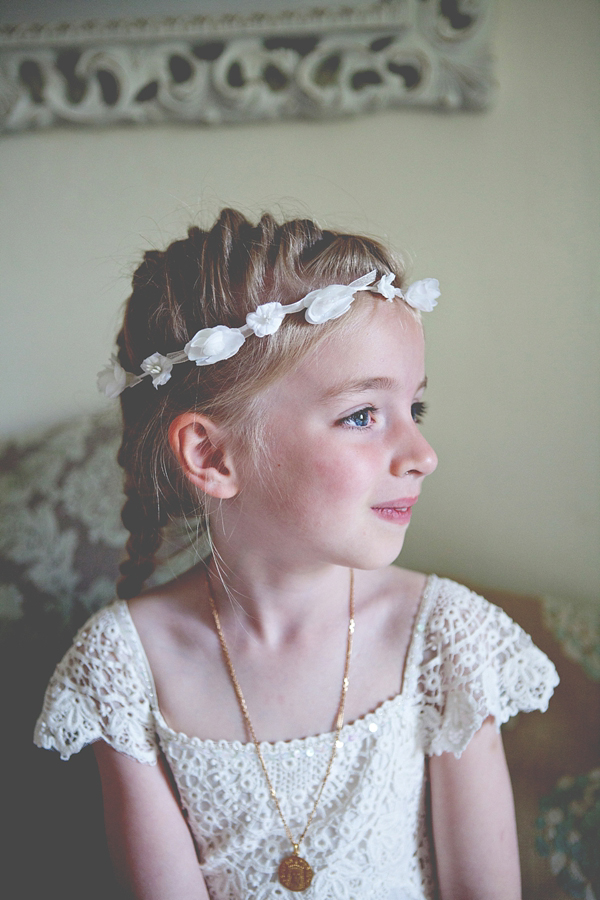 All the flowers were hand-grown and styled on the day by the groom's mum and her friends, which Louise says added a really special touch to their day.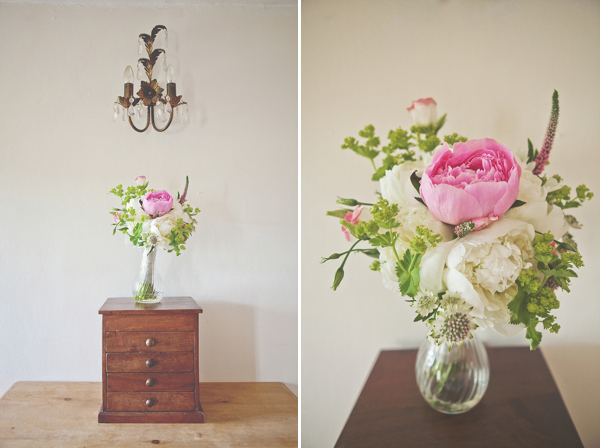 "Our photographers were The Twins Weddings.  Kelly and Caroline are amazing photographers – very discreet and very talented, with an amazing ability to capture 'of the moment' images full of emotion.  We strongly recommend them!"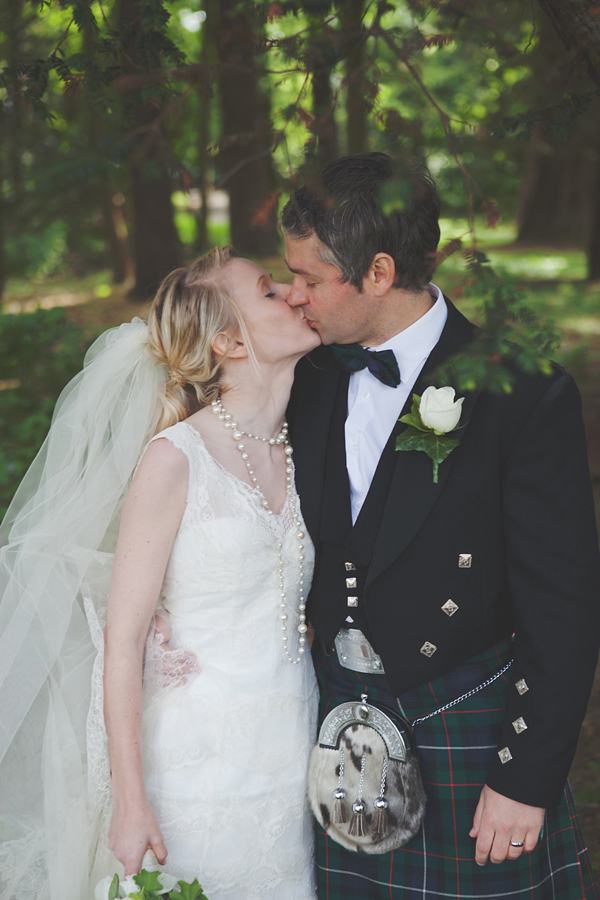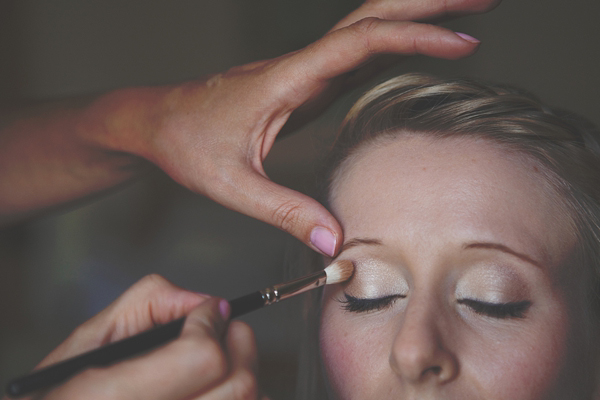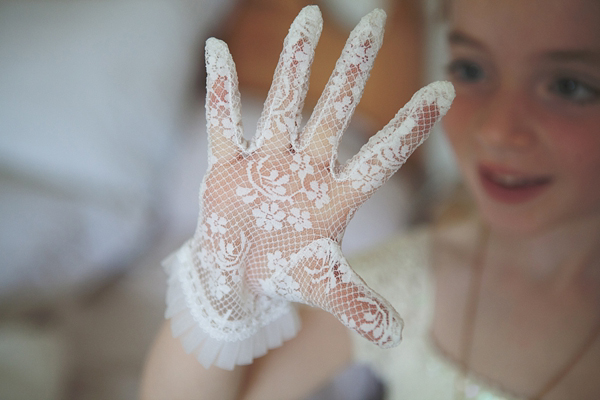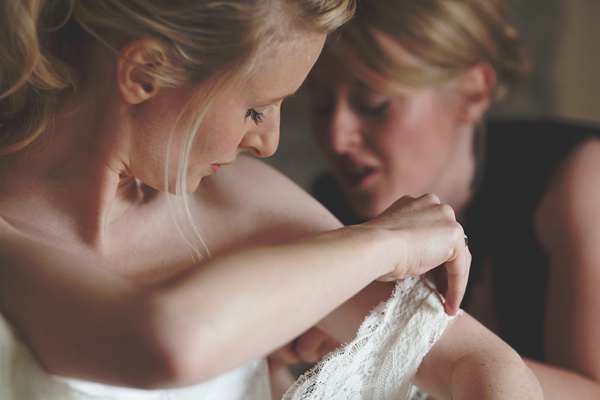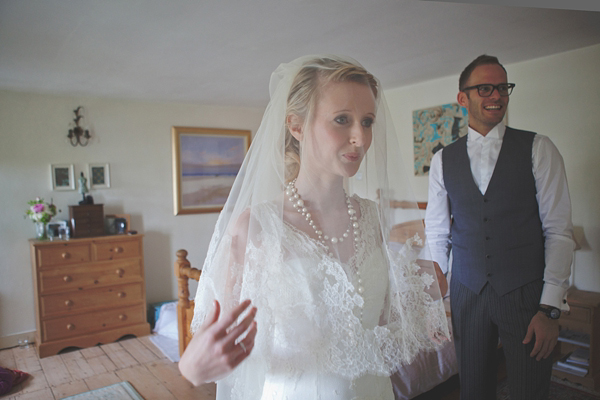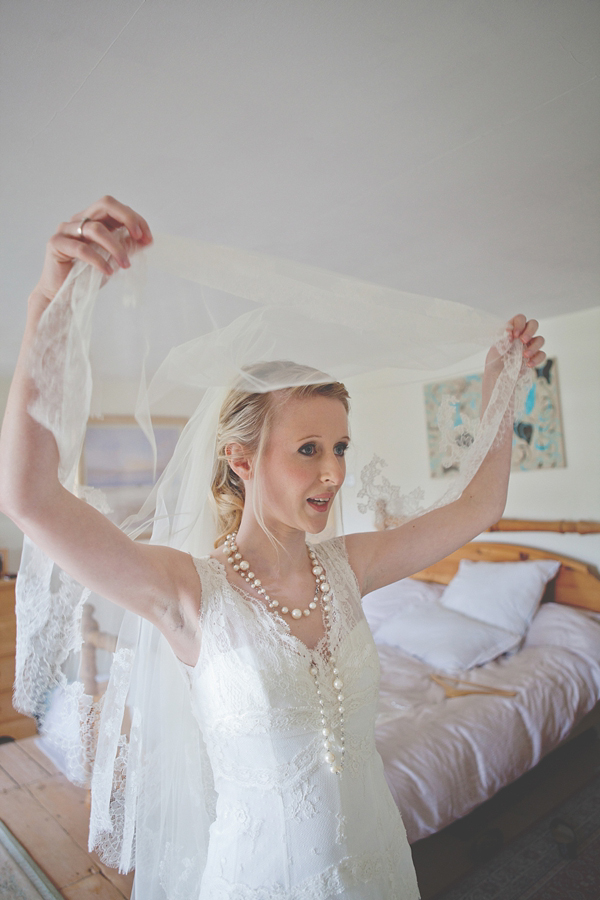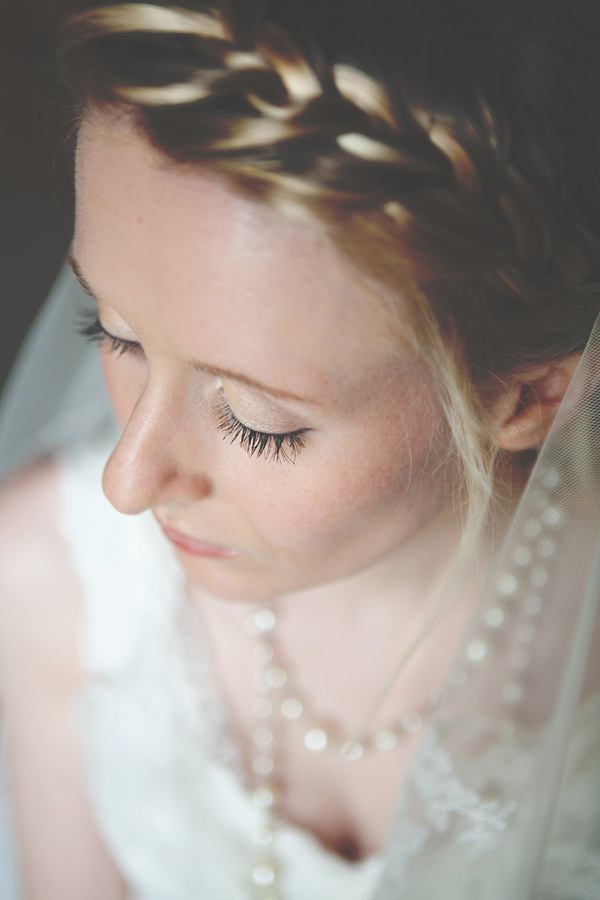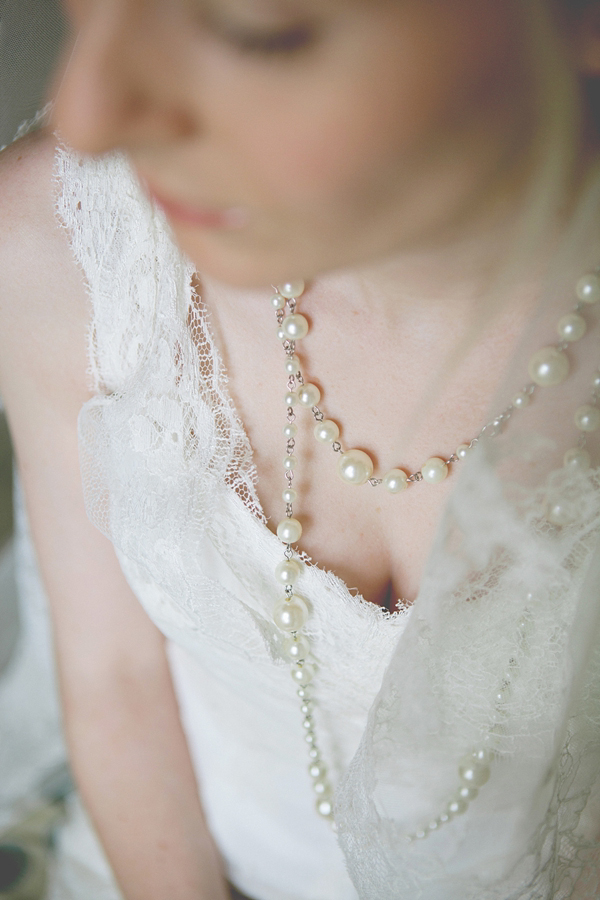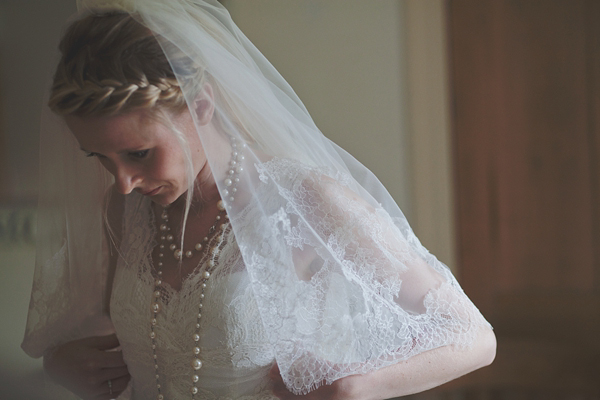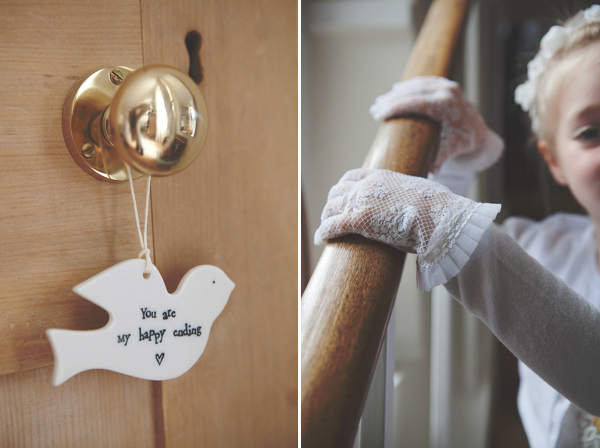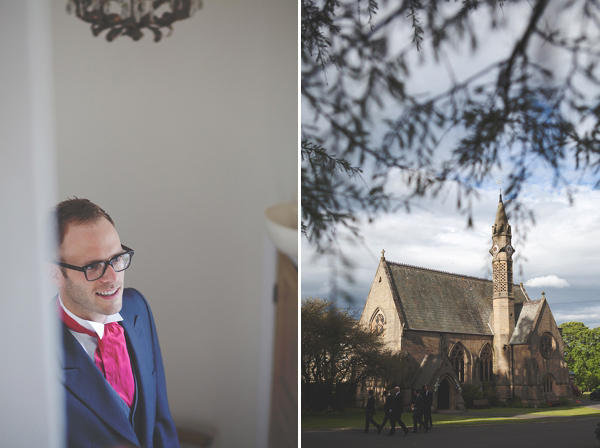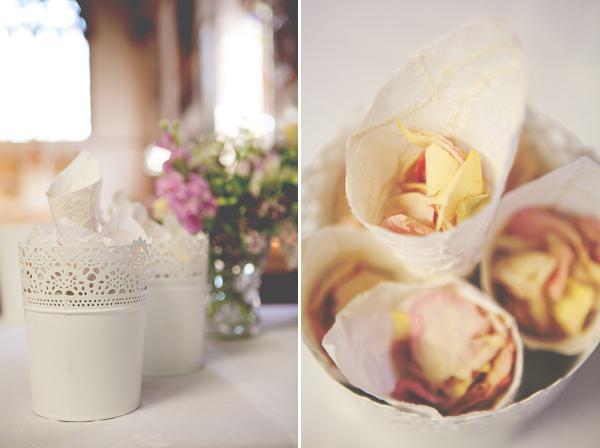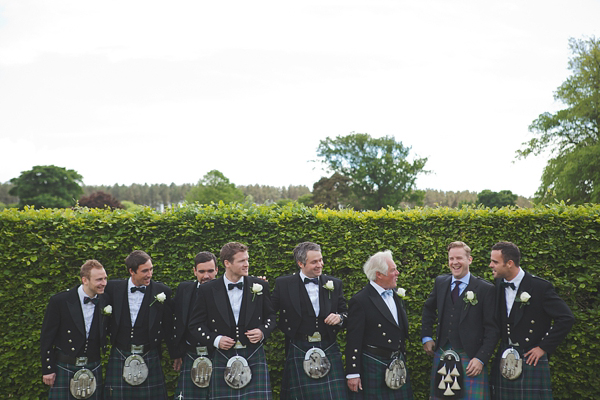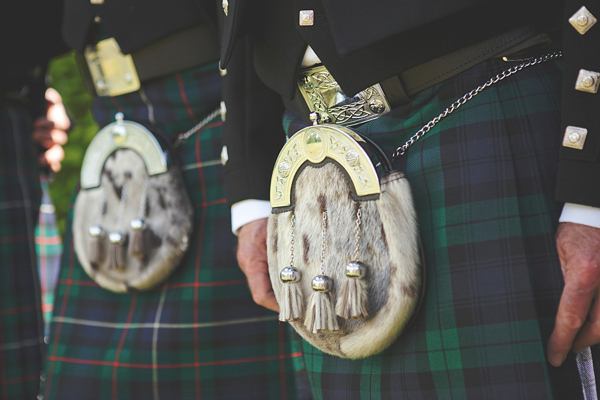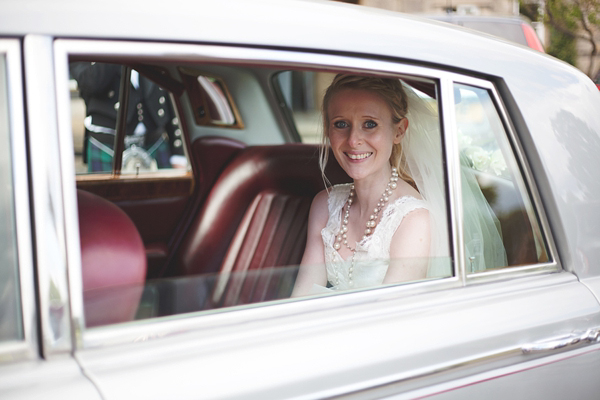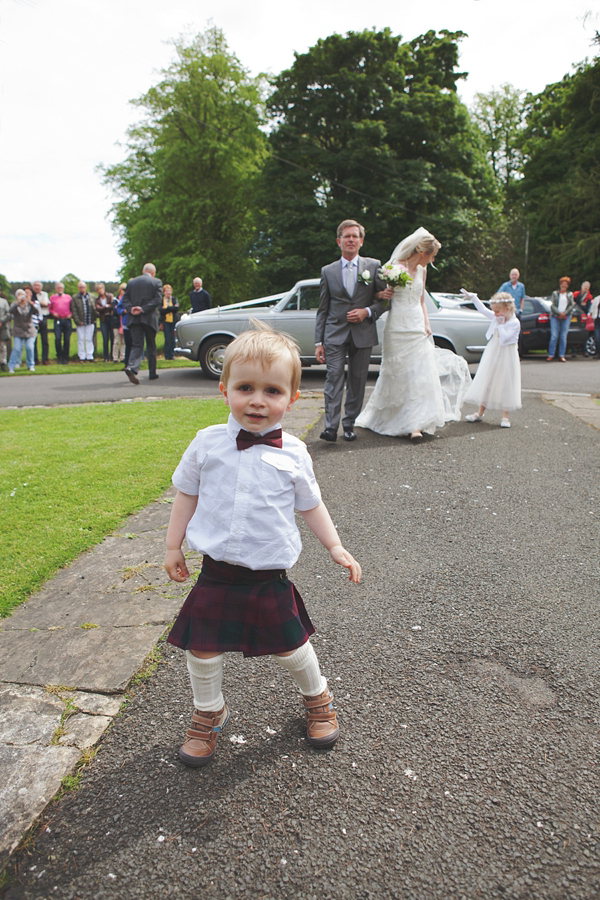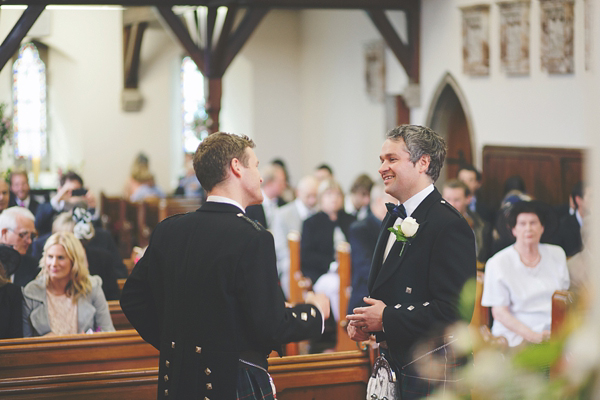 Louise walked down with her dad to the sound of Sigur Ros playing as their entrance music.
"It was quite hard for me to speak our vows entirely in English – I just read what I could, but my hand was shaking the whole time inside Charles' hand!"
"We read the First Letter to the Corinthians about Love. I asked my Grandma to chose a reading and she chose this one because it's an amazing text about what love does to us and that we would be nothing without it."
"When we were signing the register, we had Leonard Cohen's 'Hallelujah' on in the background as well as Sebastian Tellier's La Ritournelle when we left the church – quite a mix!"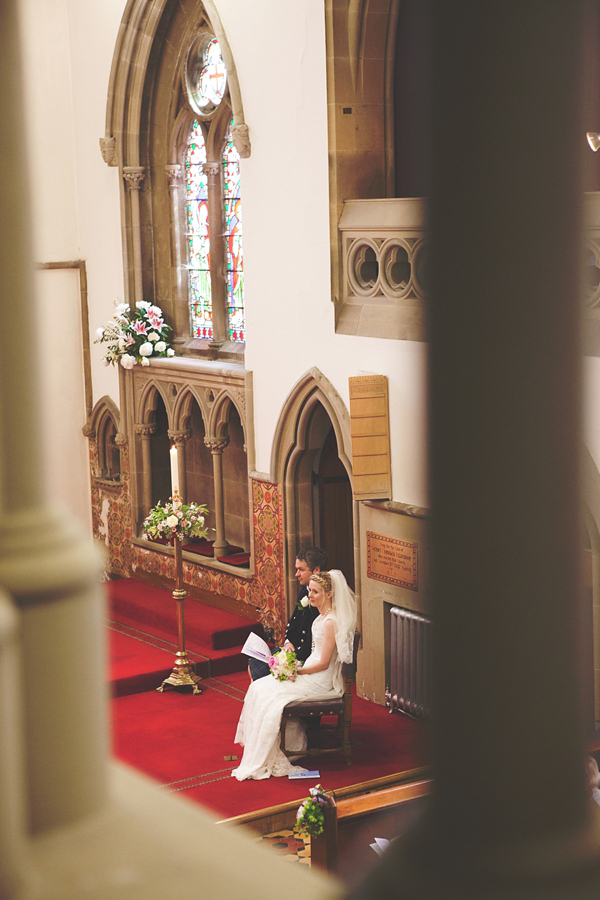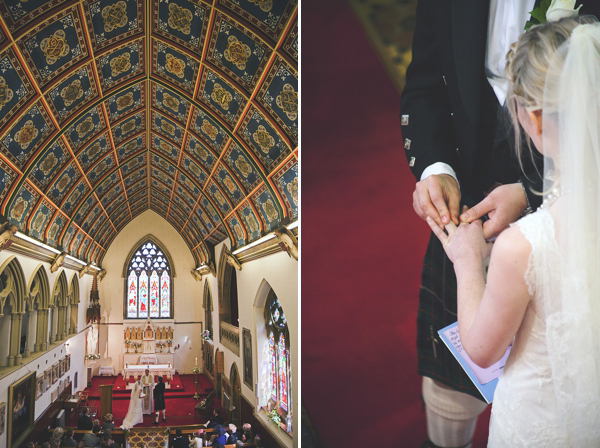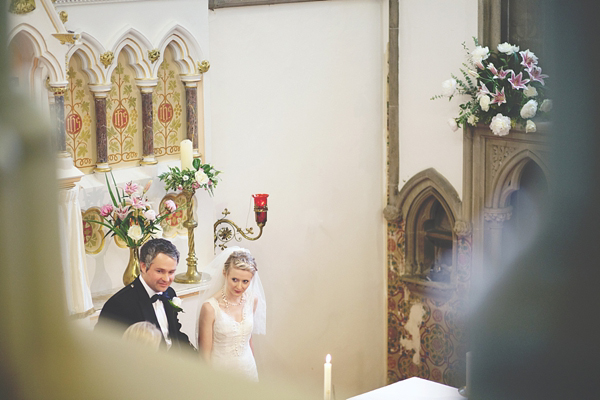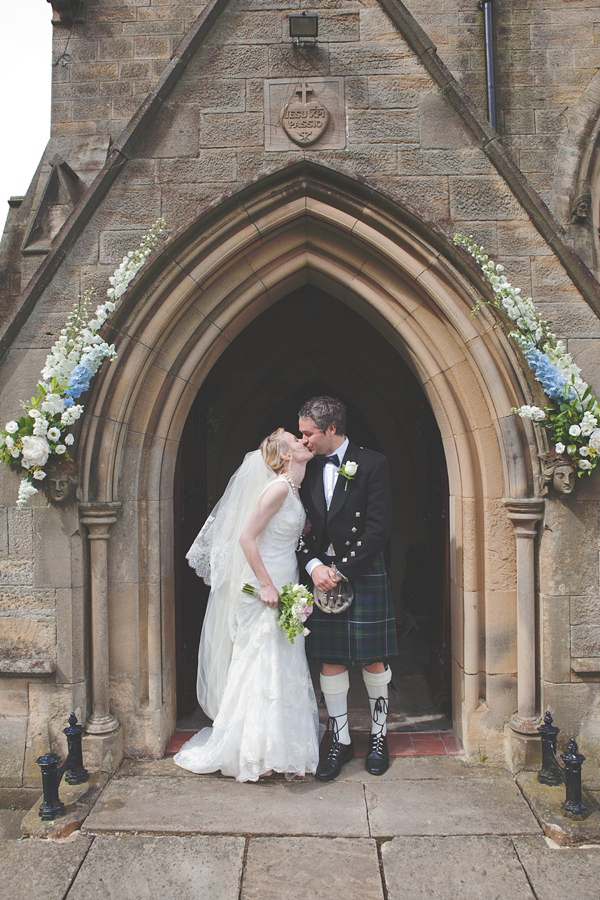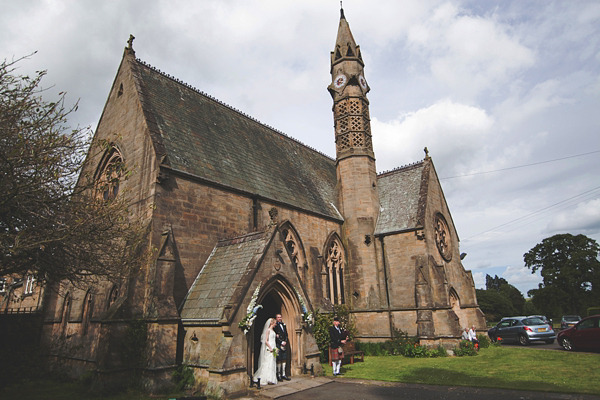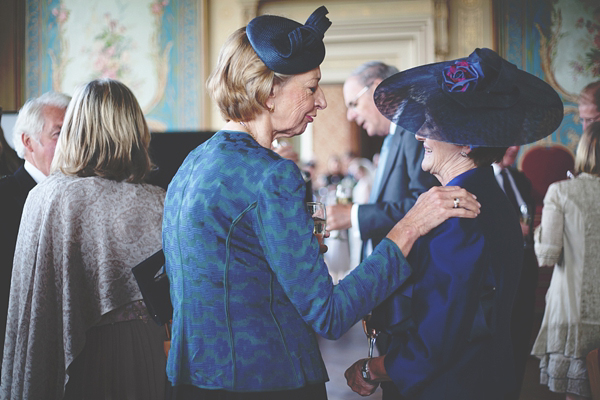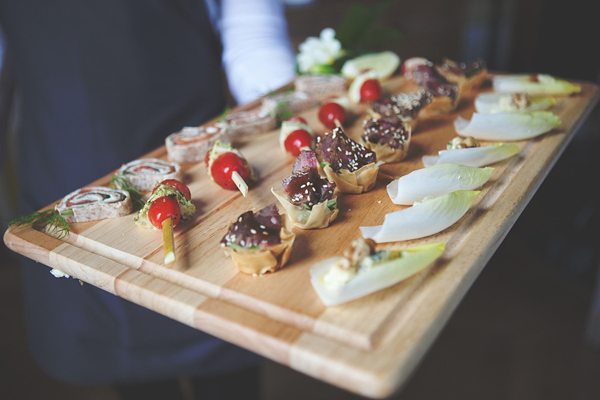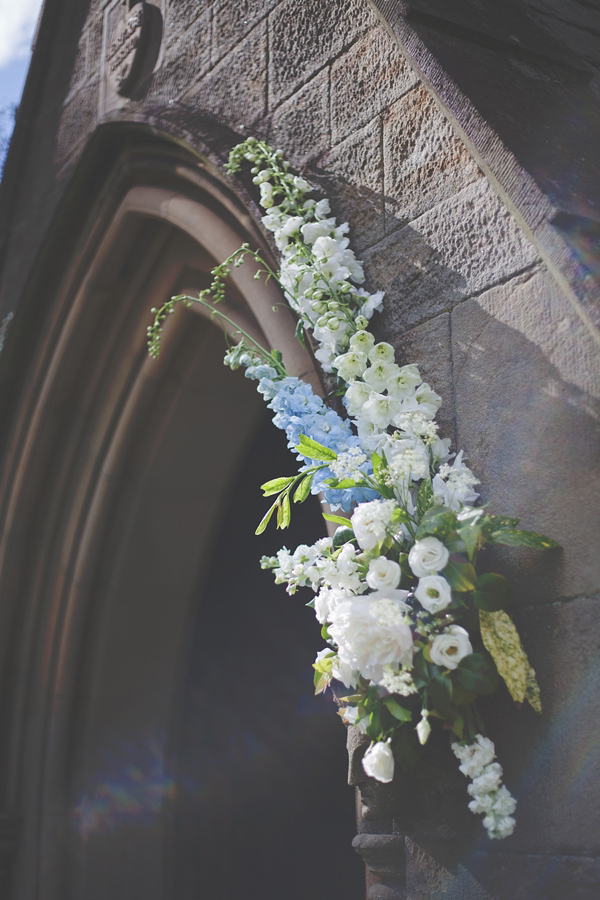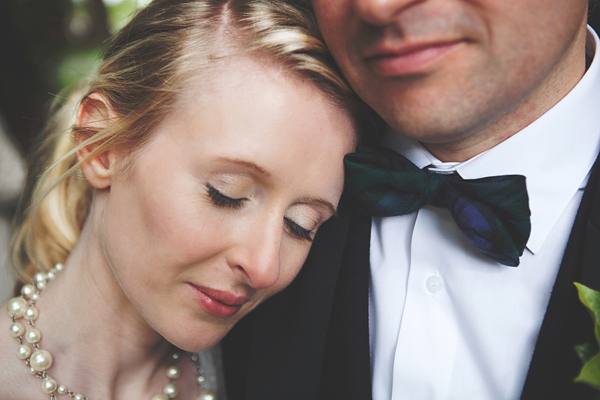 Words of Wedded Wisdom…
"The most important thing is to fully enjoy your wedding without being concerned about the details or organisation of it all. Not having been completely 'crazy' about the planning and organisation of our wedding makes me very happy because I really enjoyed every moment – and I wouldn't have done anything differently.
The most important thing is to spend an amazing time with everyone around you and not trying to impress too much. It's a wedding not a show."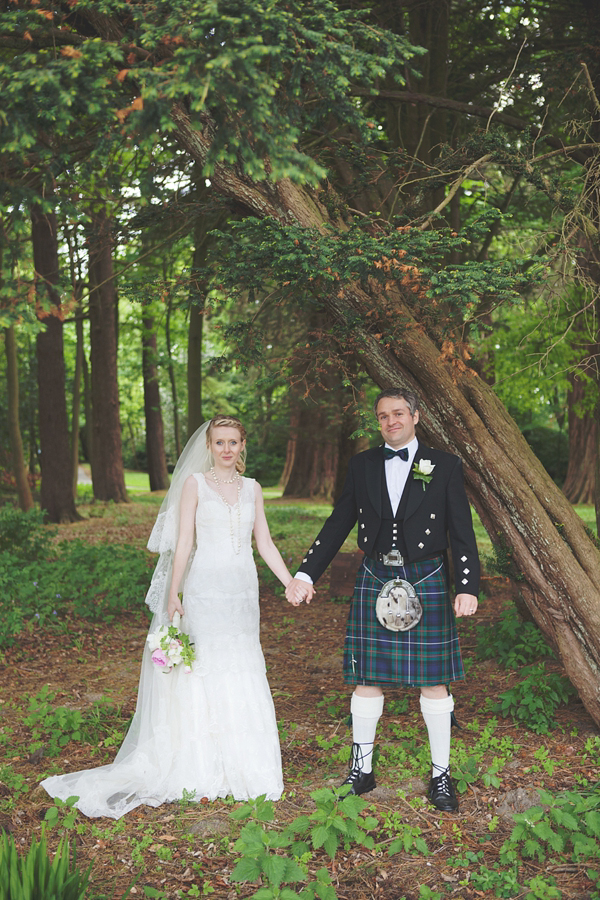 Wise words indeed – planning a wedding should be exciting and fun!
Huge thanks to Kelly and Caroline of The Twins Weddings who we highly recommend you look up if you are seeking a wedding photographer in or around the Newcastle upon Tyne area.  You can see more from The Twins Weddings on Love My Dress here.
Love Annabel
Photographer – The Twins Weddings
Venue – Minsteracres Retreat Centre
Brides Dress – Cymbelline Paris
Veil/Headpiece – Cymbelline Paris
Brides Shoes – Cosmo Paris
Groom's Attire – Kilt
Flowergirl Dresses – Monsoon + vintage gloves that belonged to her mum
Page Boys – Kilts made by the groom's mum
Flowers – Prepared by family
Rings – Zeina Alliance
Catering Company – Emily Botham
Hair Stylist – Capelli Corbridge
Make-up Artist  – Kerry Nicholson
Follow Love My Dress on Google+