Have you read this morning's feature yet? Bride Luciana chose to buy an original 50's vintage gown from Etsy, then have a professional dress-maker tailor it to her modern-day needs.  Many brides these days are choosing to wear a vintage wedding dress over a newer designer gown.  The reasons are many and varied. Vintage gowns are often less expensive than modern-day designs, they represent a one-of-a-kind design that you won't see elsewhere, then there's the whole 'upcycling/recycling' aspect and of course, and many may say 'they don't make 'em like they used to'.  
It's true that there is something ineffably fascinating, magical almost, about stepping inside a gown that has been worn and loved in the past.  These gowns are little pieces of history in their own right.
For some, the notion of wearing a family heirloom wedding dress is important too, and whilst for many brides today this might not be possible, luckily, for bride Kacie Bowles, it was. 
I'm delighted this lunch time to share Kacie's wedding dress story with you – she puts forward a heartfelt case for choosing vintage and wearing an heirloom dress and I adore these images which portray three different generations of women wearing the very same, beautiful, sixty year old gown.
Over to you Kacie…
Kacie's Grandmother in her wedding dress in 1954
I have always admired my mother's wedding dress. Even when I was younger, I thought it was beautiful. As I got older, I dreamt of wearing the dress for a couple of reasons. First, it is a timeless beauty with the long satin train, the intricate French lace that makes up the bodice, the dainty sleeves, a flattering v-neck cut, and form fitting yet still flowing.
I also wanted to wear the dress because it belonged to my mother and my grandmother. A wedding dress symbolizes so much about marriage, and I couldn't imagine anything more special than carrying on the legacy of love that my grandparents and parents had and have for each other. I loved knowing that both of these important women in my life would get to see a third generation in their dress walk down the aisle.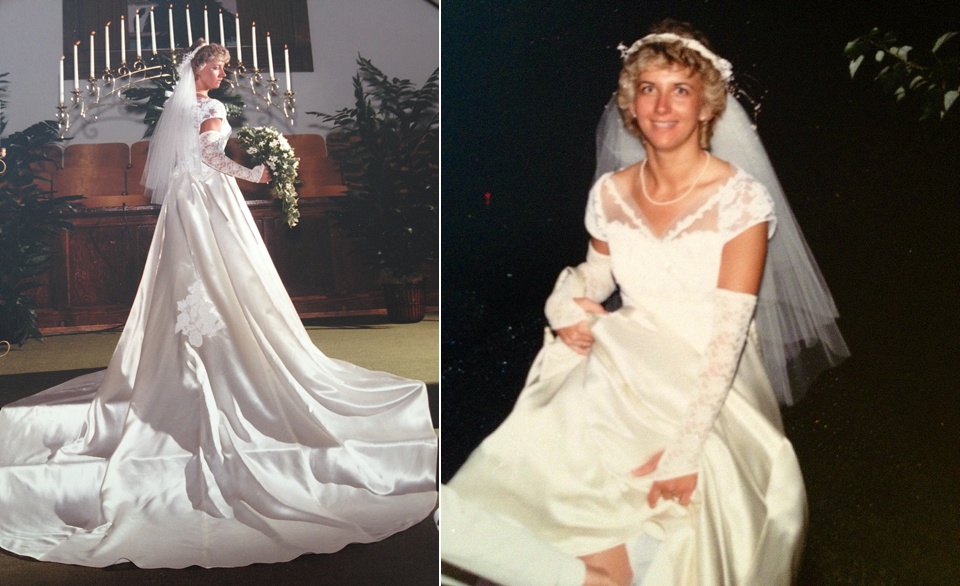 Kacie's mother in the same wedding dress in 1986
The dress was originally purchased in 1954 at a little bridal boutique in Louisville, Kentucky. My grandmother says she thinks it cost about one hundred dollars at the time! Can you imagine? My mother then wore it in 1986 at her wedding. She did have to replace some of the lace that had not held up through time, but other than that, kept the dress exactly the same as it was.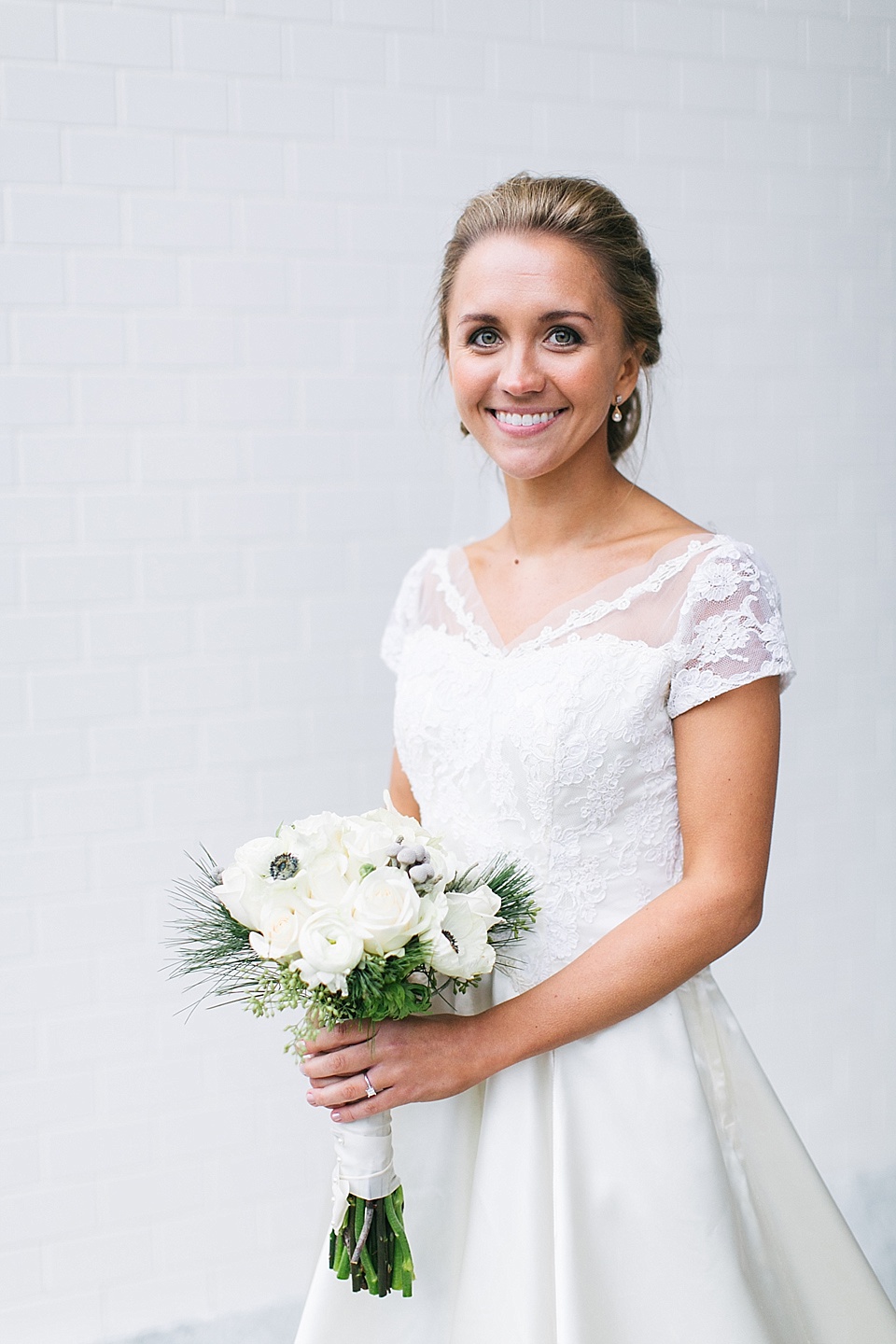 Kacie on her wedding day, December 2013
Image (and all below) Copyright (c) 2014, Lang Thomas Photography
 It was my turn to wear the dress on December 14, 2013. A seamstress named Cecilia Hardin, who specializes in working with vintage gowns in Louisville, Kentucky, took in the bodice so that it fit snugly to my petite torso.
When my mother wore the dress, the lace trim outlining the bodice stuck out and created little lace pockets.  I did not particularly care for this aspect of the dress, so Cecilia took away this lace and created a flat, seamless border instead. After that, other than a good steaming to release all of the wrinkles, there were no other changes made to the dress.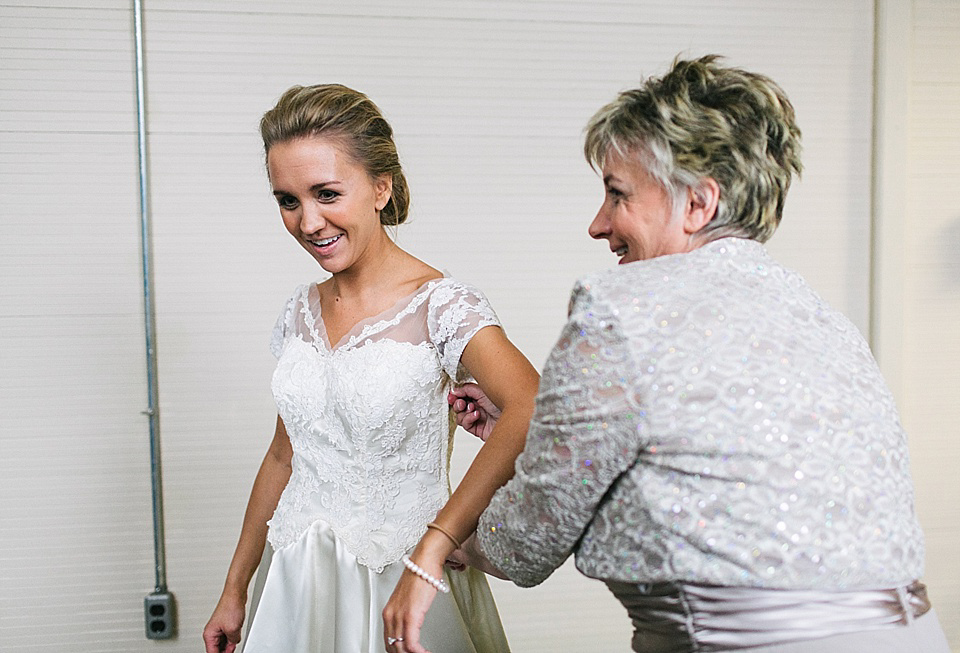 Over the last 60 years, the dress had become very off-white, but that is a quality that I quite enjoyed.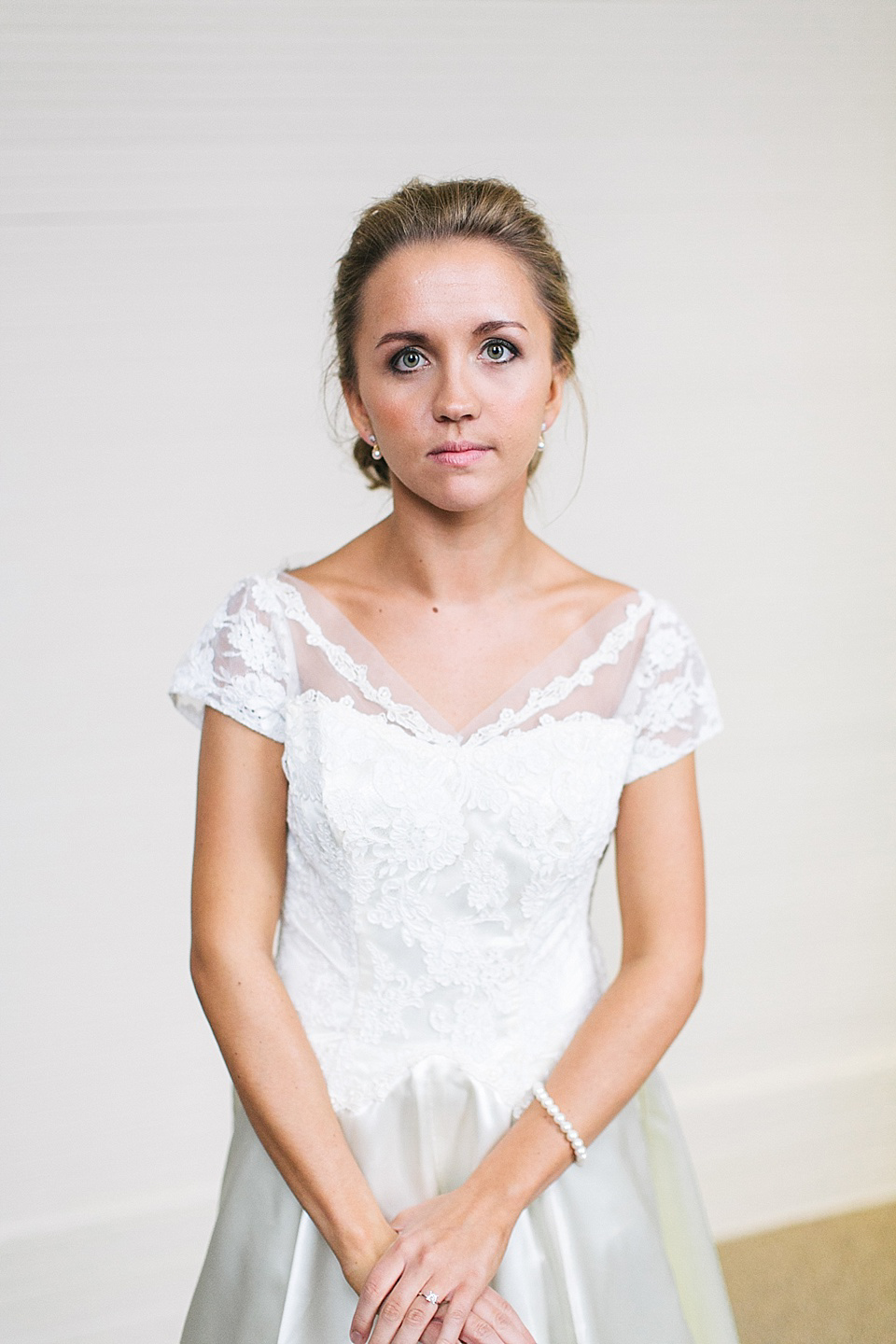 I really want to get the story out about this wedding dress because I want to encourage other women to consider doing the same thing.  I know that sometimes our mother's wedding dress may just be too flamboyantly 80's, or your grandmother's dress is nowhere to be found, but if you have the opportunity to reuse an old wedding dress, I'd really like to encourage you to consider it!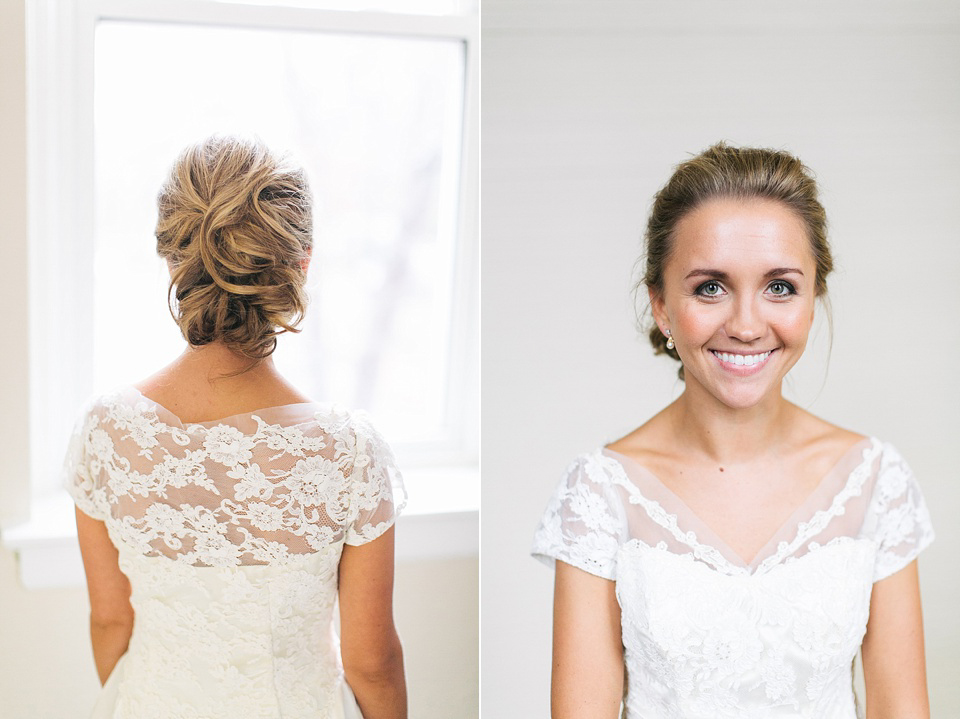 For some, shopping for a dress can be really stressful, especially if you have a tight budget. By re-wearing an old dress, you can almost guarantee that you will save money- likely a lot of money! Beyond the obvious financial logic, a really special moment is created when your mother can zip you up in the dress that she wore on her big day.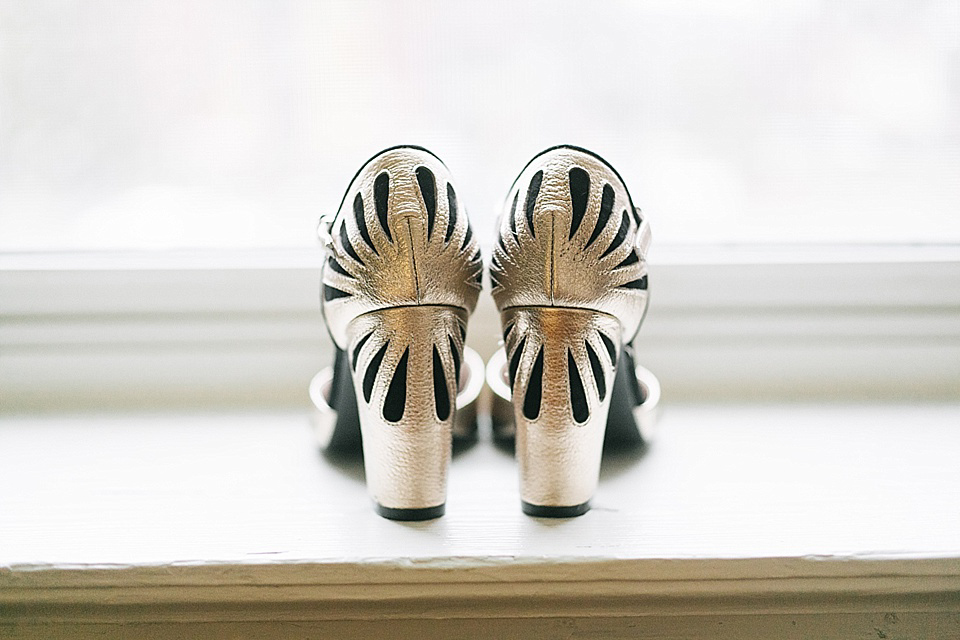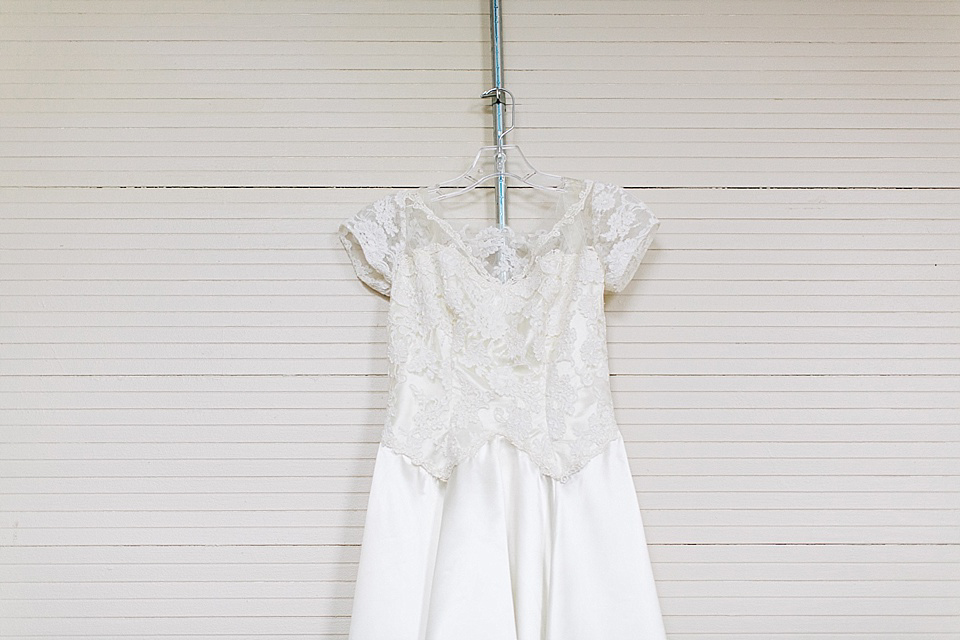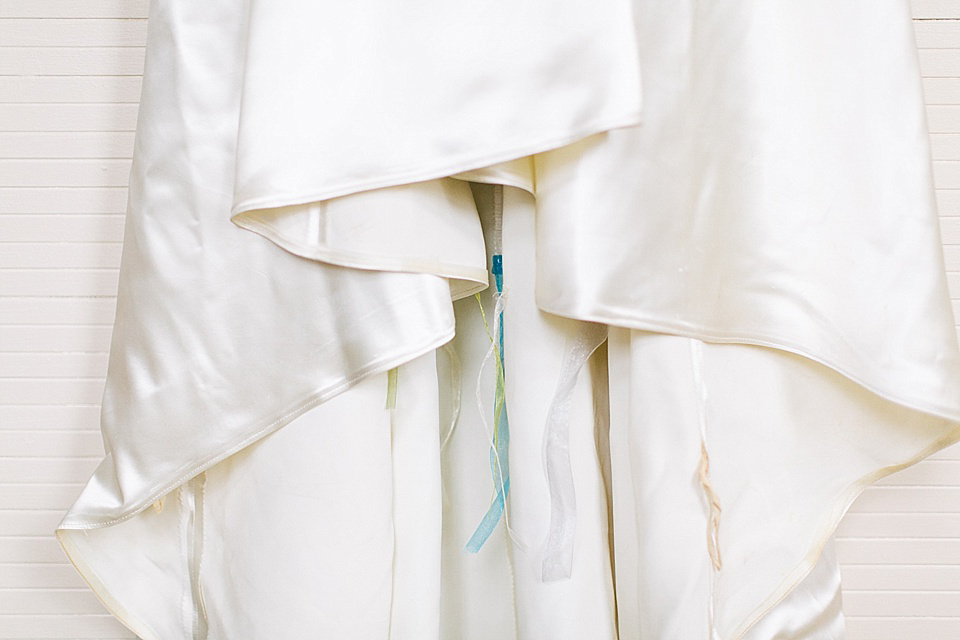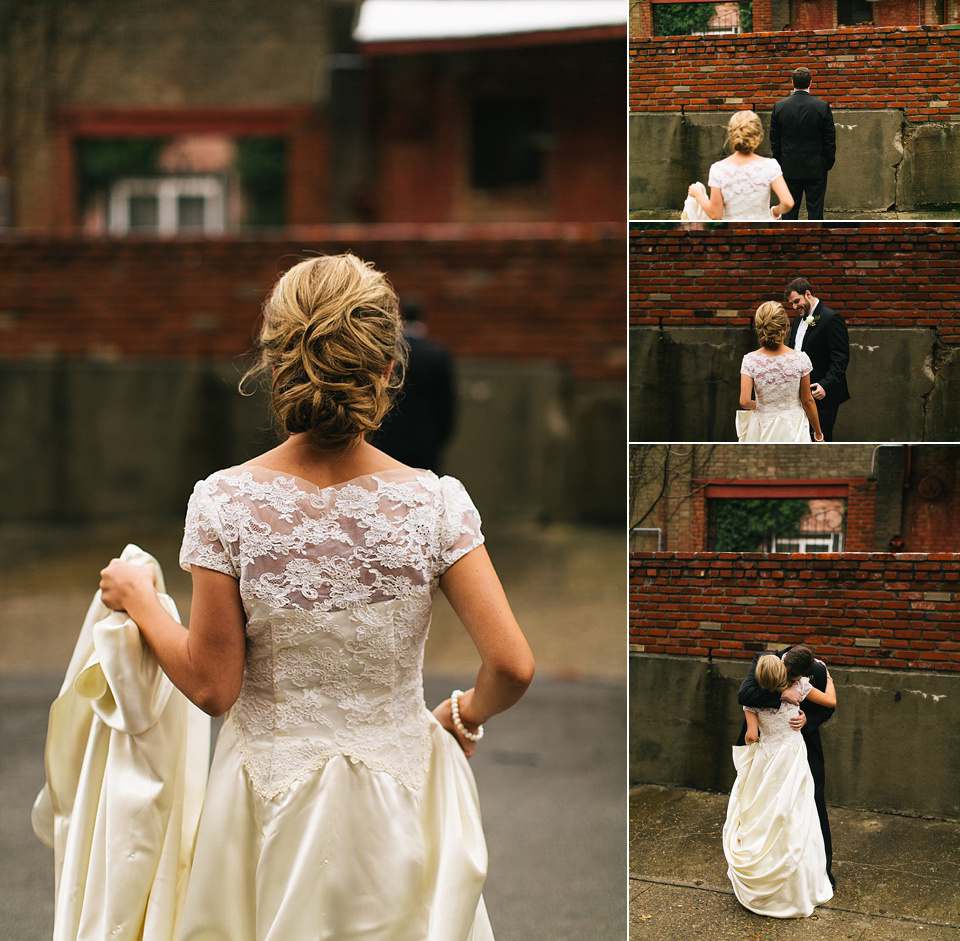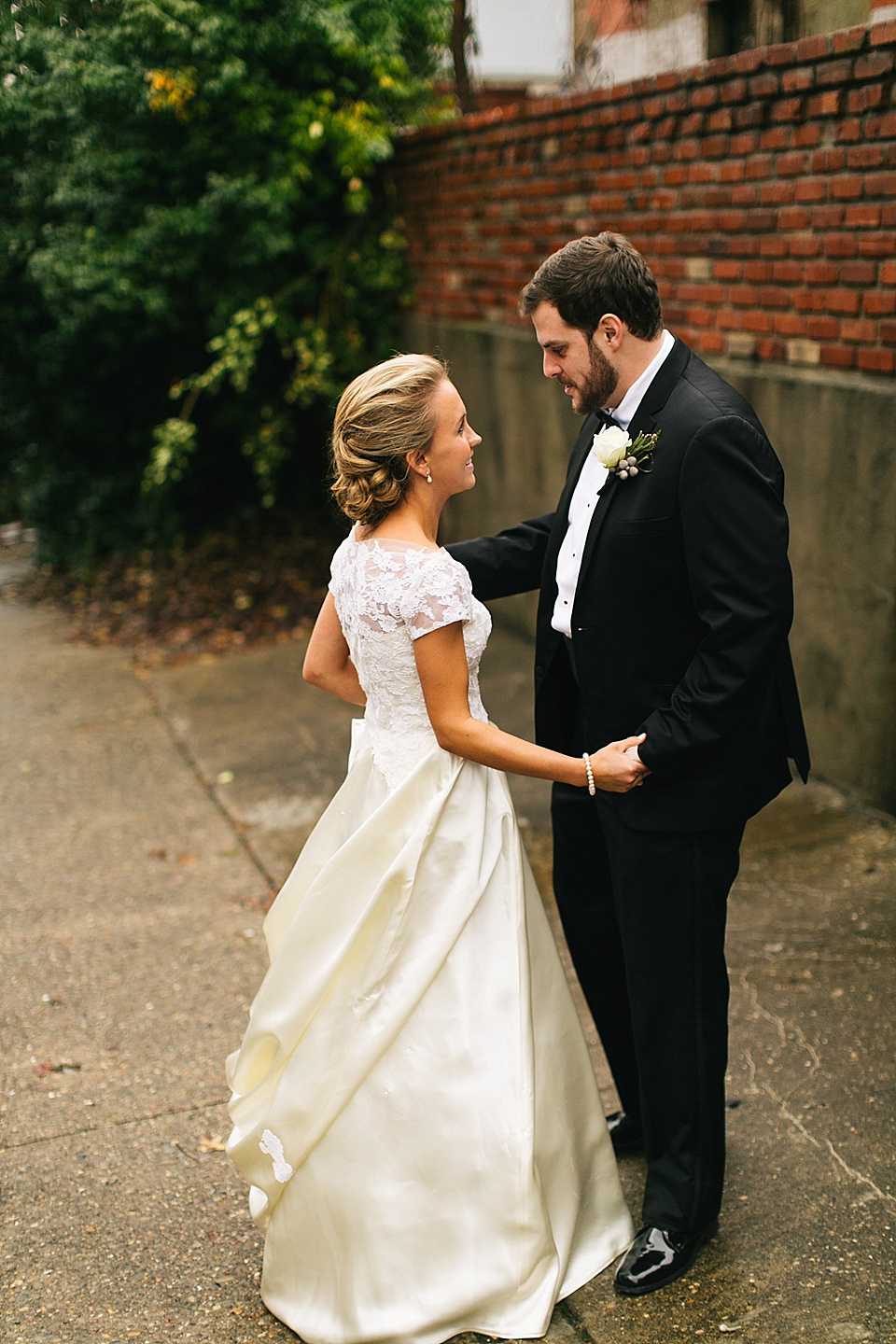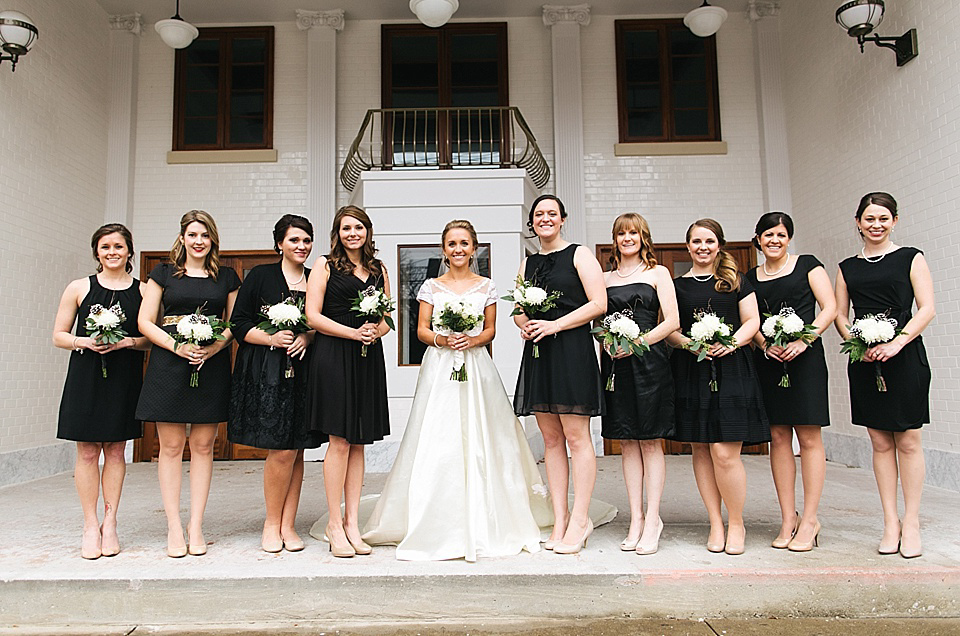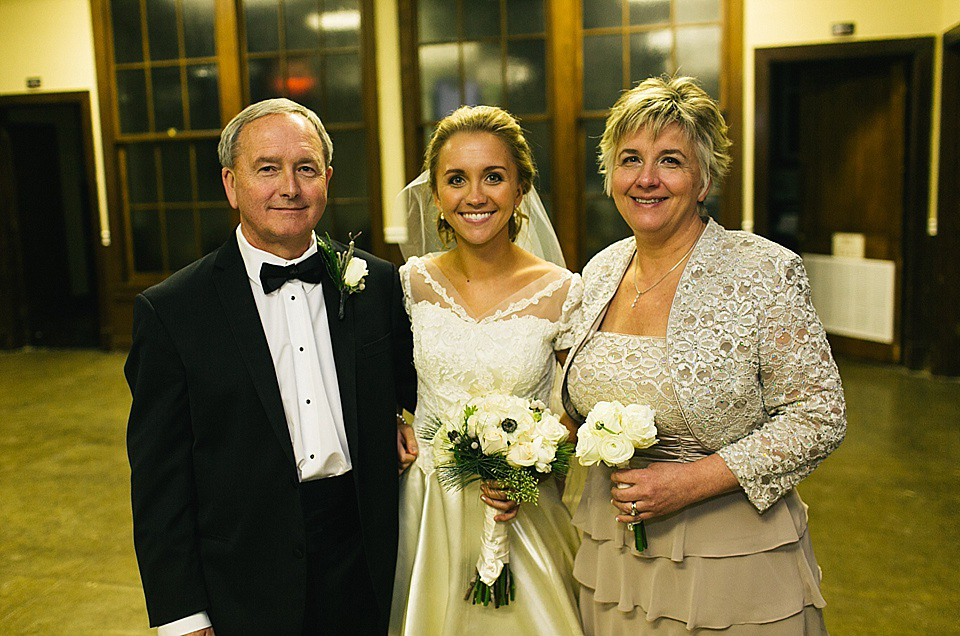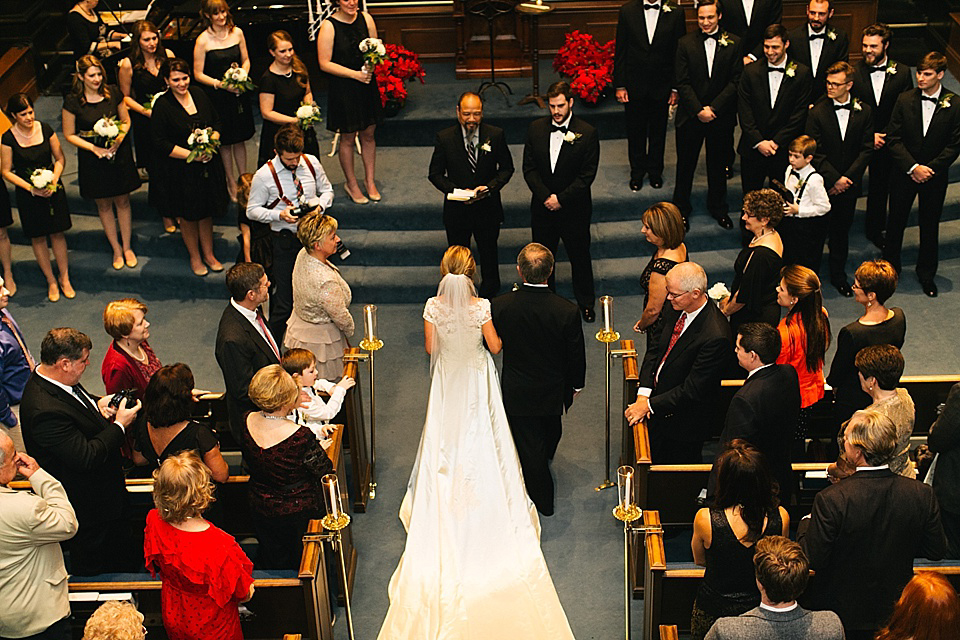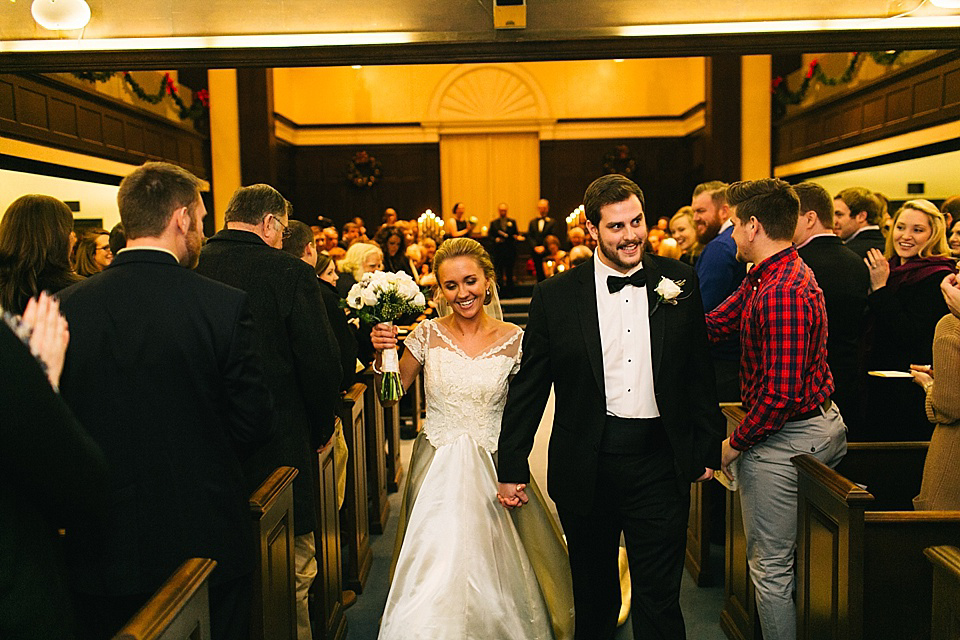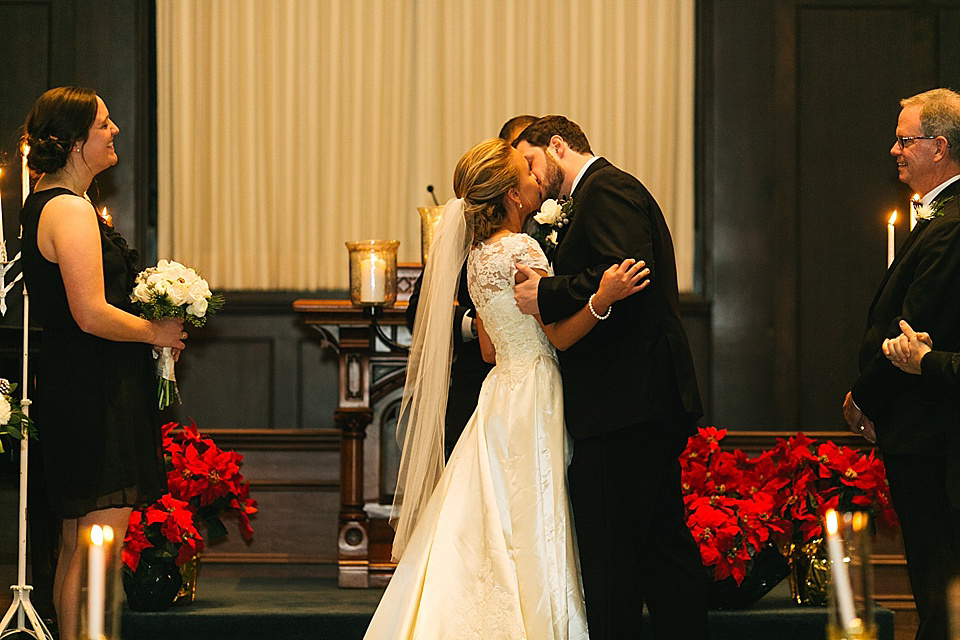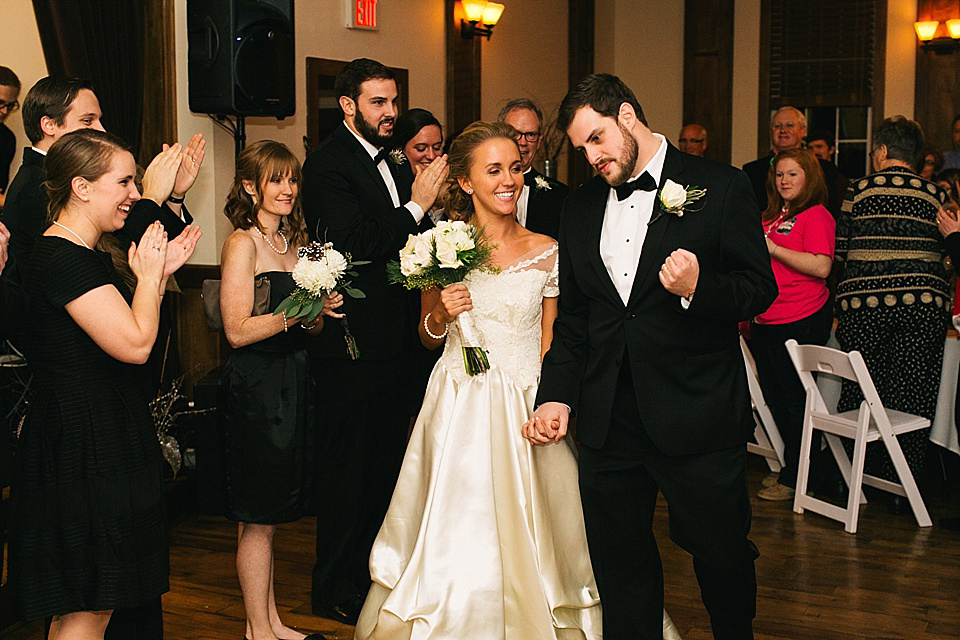 There is also an aspect of complete uniqueness in wearing an older dress.  Many modern dresses do look very similar, but by wearing a dress from a different decade, you will have something different to anyone else! In my case, I liked the dress almost exactly as it was – but it would be amazing to turn an old dress (maybe that heinous 80's thing your mom wore) and make it completely custom to you.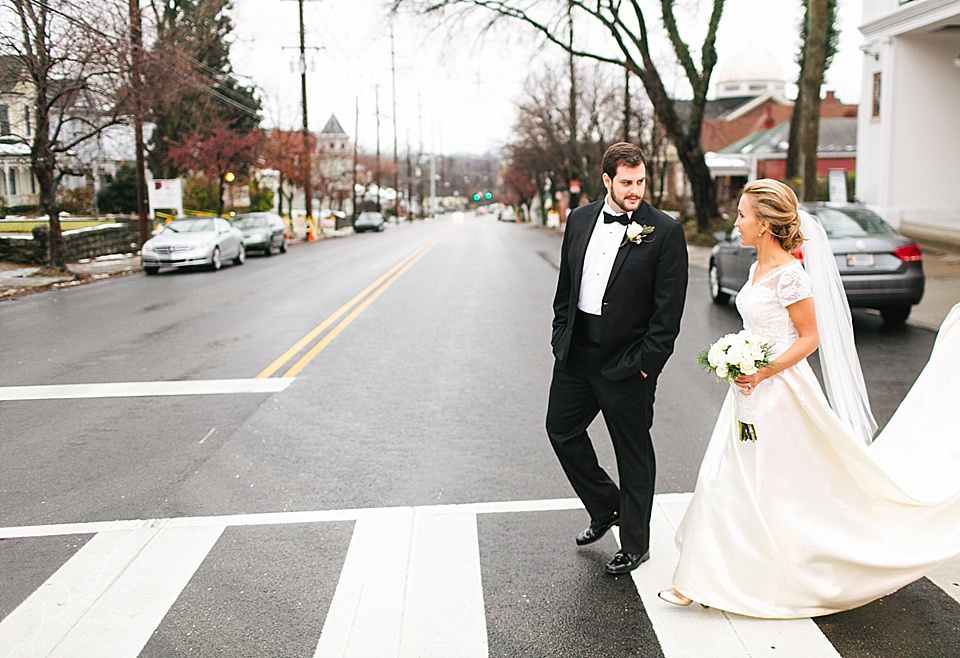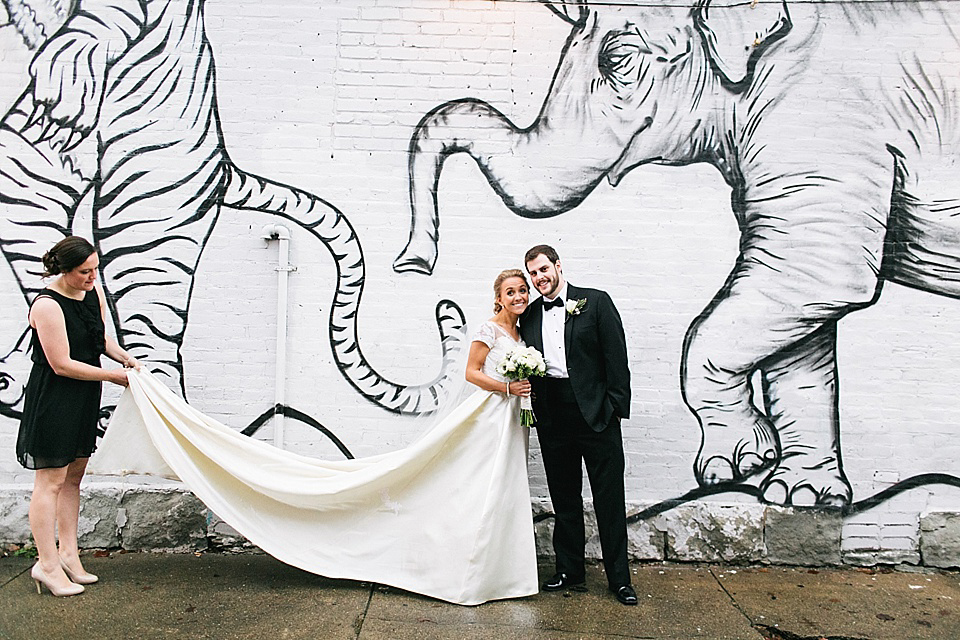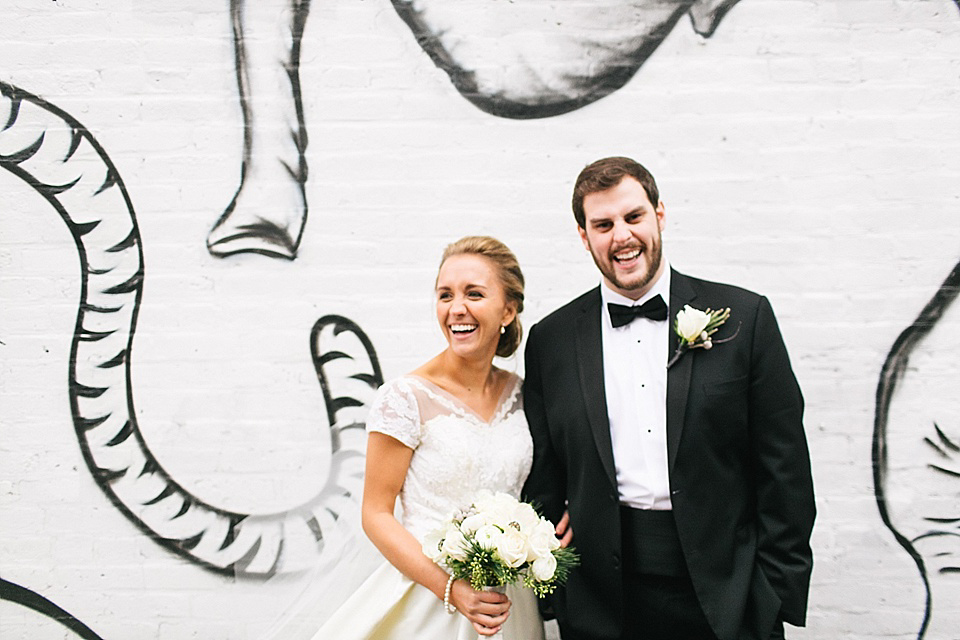 It is a blank canvas that you and a good seamstress can do amazing things with! Everyone will be wondering where you got this incredible dress that is so perfectly you.
Fashion truly is cyclical, so brides, please consider wearing an old wedding dress! Don't be convinced that you have to pick out a brand new designer dress. It's not a bad thing to do this, but at least give a thought to that dress that's all boxed up in an attic at your mom's house…it could be the dress of your dreams.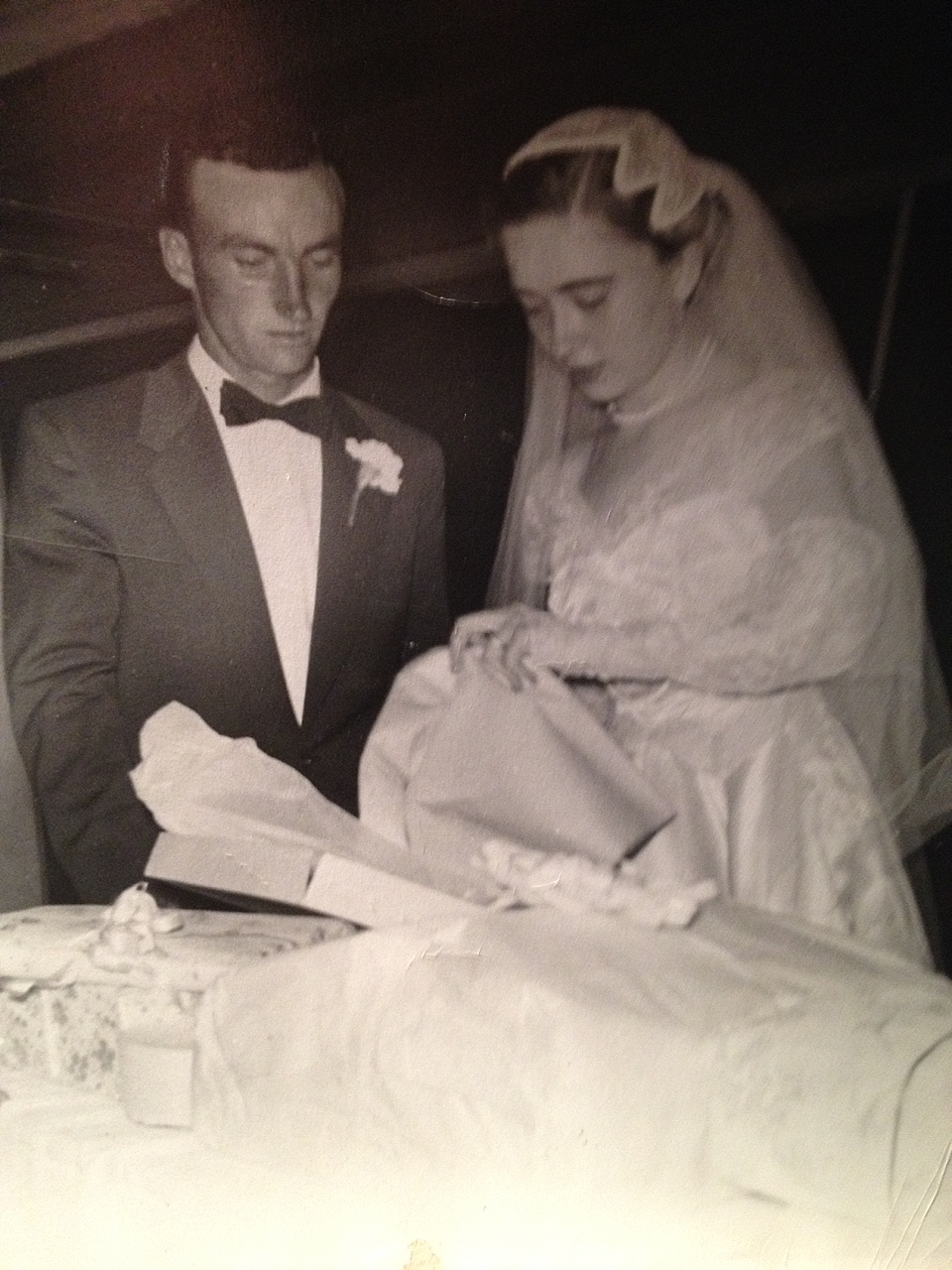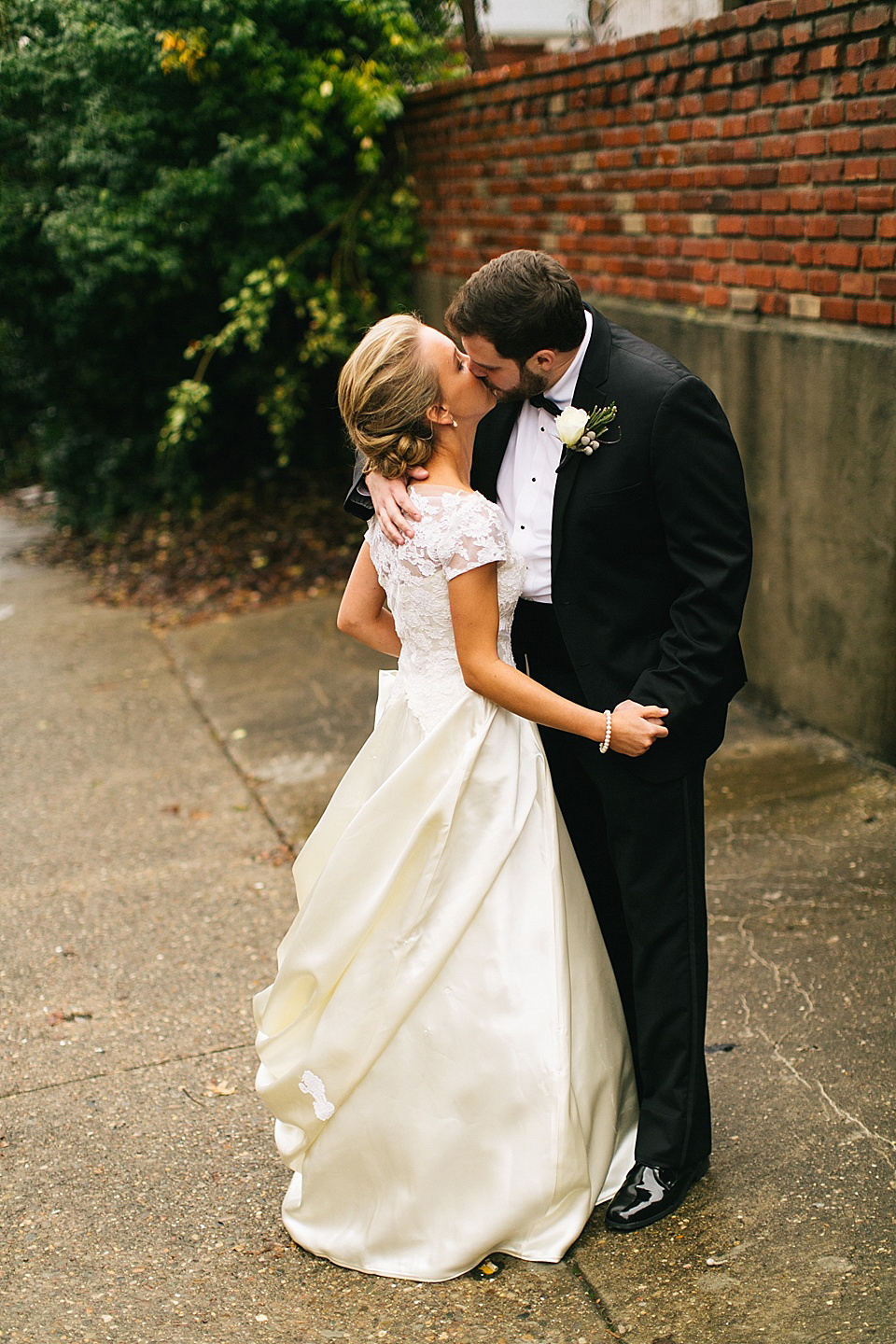 Thank you so much Kacie for sharing your lovely story and for encouraging brides to think a little outside the box.  Readers – you might also want to take a look at these vintage wedding dress supplier links; Elizabeth Avey (also read our interview with Elizabeth here), Heavenly Vintage Brides, Dear Golden on Etsy and the Etsy Vintage Wedding pages. 
And if you haven't grabbed yourself a copy yet, you can purchase my book, Style Me Vintage Weddings in all good book stores or via Amazon.
Are you choosing to wear a vintage wedding dress, and if so, why?
Would you consider wearing an heirloom wedding dress – one that might have been worn by your mother or even your grandmother?
Do dress imperfections that have occurred over time matter to you?
Love Annabel

Follow Love My Dress® on Google+