Happy Bank Holiday!  I couldn't let this day slip by without sharing something beautiful.  After all, I'm pretty sure that a good number of you will be stealing moments here and there today to catch up on a spot of wedding planning, so here is the perfect rainy bank holiday antidote.  Executive Assistant Roch married Media Agency Director Nick on 28th June this year.  The couple's ceremony took place at the Parish Council church in Clerkenwell and their reception followed at Hampton Court House in Bushy Park, Richmond.  Roch totally shone in her exquisite Halfpenny London gown and that rather incredible smile.
Warning:  There are lots of photographs!  I adore photographer Barney Walters' images – whittling them down to a good number for a blog feature was hard – there were so many perfect little moments captured throughout this beautifully relaxed and elegant wedding day.  I do hope you love browsing through these images, they are quite special.
"London and our closest family and friends were our inspiration in planning our wedding; we wanted a relaxed but beautiful day where we could hang out with everyone and celebrate getting married.  I love wild, loose, none uniform decoration so the 'relaxed' look fed through all the details."
Photography Copyright (c) 2014, Barney Walters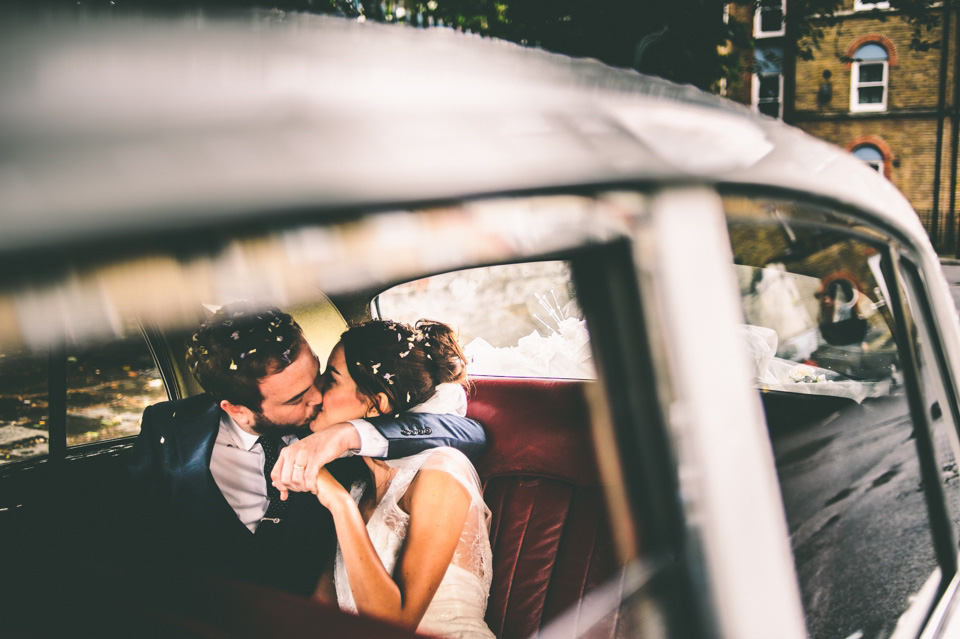 "We met five and a half years ago when we worked at the same company – it was a Christmas party cliché – we still disagree on who chatted up who, seen as I am writing this I'll say Nick approached me – though I was pretty happy about it!
We got engaged on the Almafi Coast last year, the diamond in my ring was Nick's grandmothers who had died the year before so it was an emotional and wonderful proposal."
"We got drunk on champagne and talked about where our wedding might be for a week – our early predictions were pretty accurate actually. From the start we wanted a big party for our closest friends."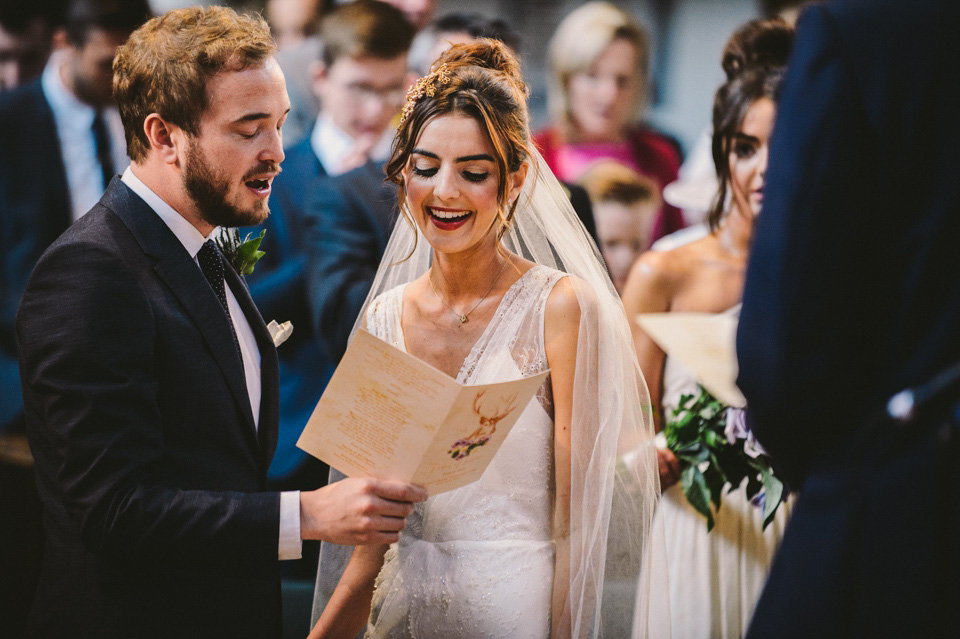 "It was always going to be London – we both love our city so much. The ceremony was at our parish church in Clerkenwell. We can see the church bell tower from our flat and could hear the bells on the day.
I had romantic ideas of walking to the church as it is so close, but the super heavy rain on the day prevented this!"
"When I first met designer Kate Halfpenny I knew she was going to make my dress for me.  Her beautiful vintage shop smelling of Diptique candles had me dreaming about a Halfpenny dress from the minute I walked in and met her. She's so fabulous. My starting point was that I wanted to be able to dance in my dress, not be tied or pulled into it, and most importantly to 'feel like me'. 
To be honest, every dress of Kate's I tried on, I loved!  I think in the end it was the lace and weight of the 'Josephine' dress which made it just feel right. We took the sleeves off the dress and put a slightly long train on. It was perfect."
"I wore Le Labo Bergamote 22 perfume. It was gift from Nick, I absolutely love it and every day I wear it still reminds me of the wedding morning.
I also wore my Mother in Law's diamond earrings and my Annina Vogel horseshoe necklace which was the first necklace Nick had bought for me."
"My bridesmaids wore J Crew dresses and Topshop shoes.  I also bought them a Cream Gold-Plated Crystal Ball Bracelet as gift from Liberty – they're all such amazing best friends and were the best bridesmaids."
"Our florist was Liz of Blue Sky Flowers.  She was awesome, she completely understood the 'loose, unstructured, ivy, bringing bushy park indoors' brief that I had given her. We met at Covent Garden Flower market VERY early one morning so she could show me lots of the green, bushy, ivy foliage she would use, coupled with white & purple roses. It was a really fun morning."
"Our photographer was the incredible Barney Walters. He captured the joy and emotion of our wedding day perfectly. He was a pleasure to get to know and work with. Our photos are stunning and we can't thank him enough, he is such a talented guy."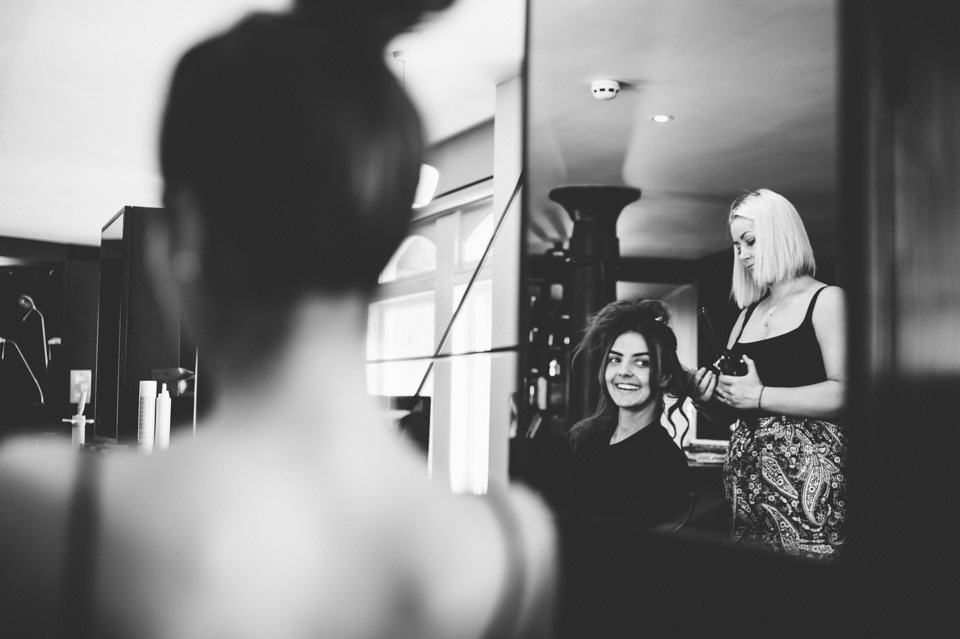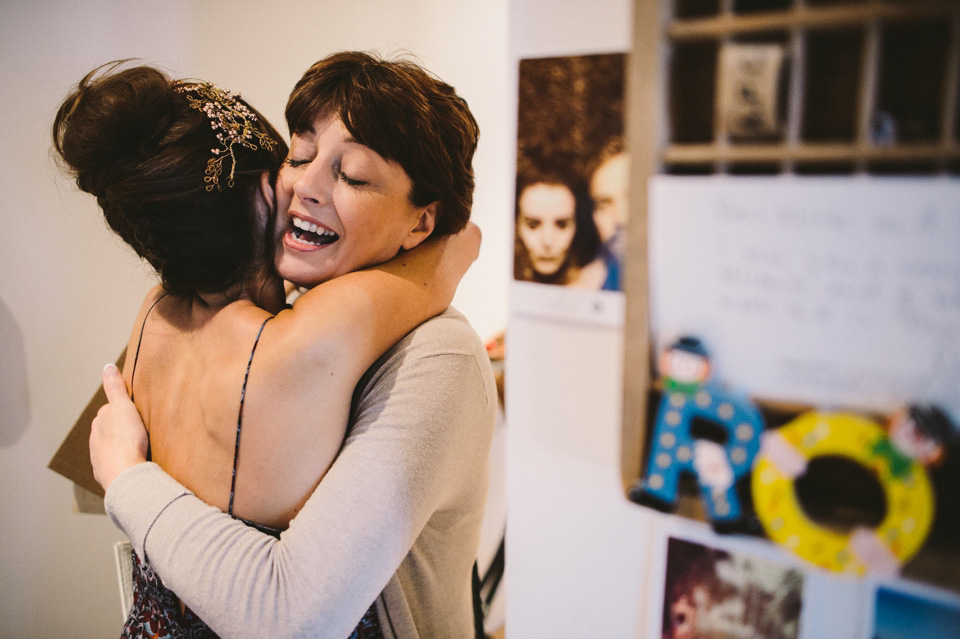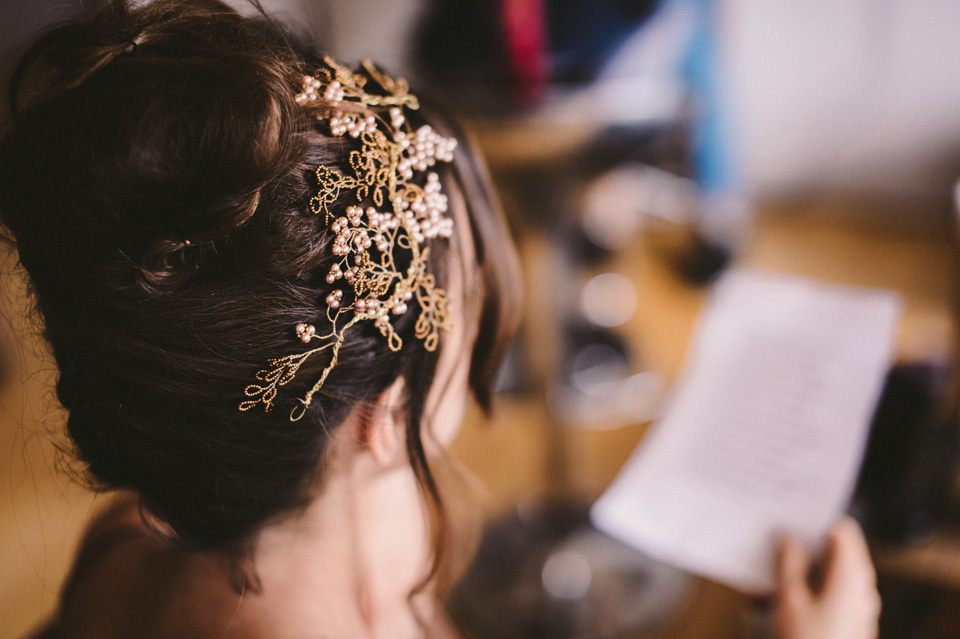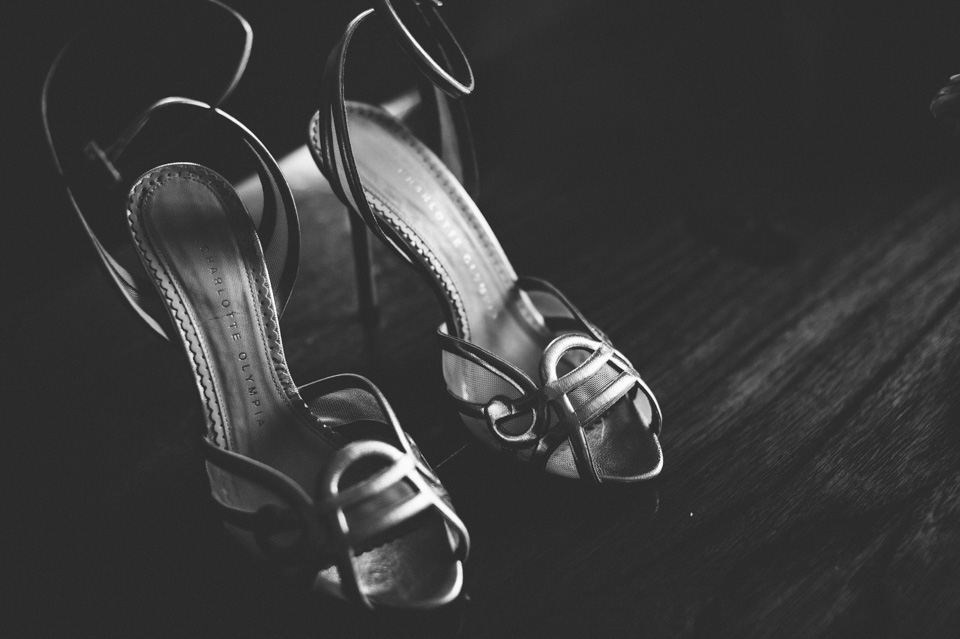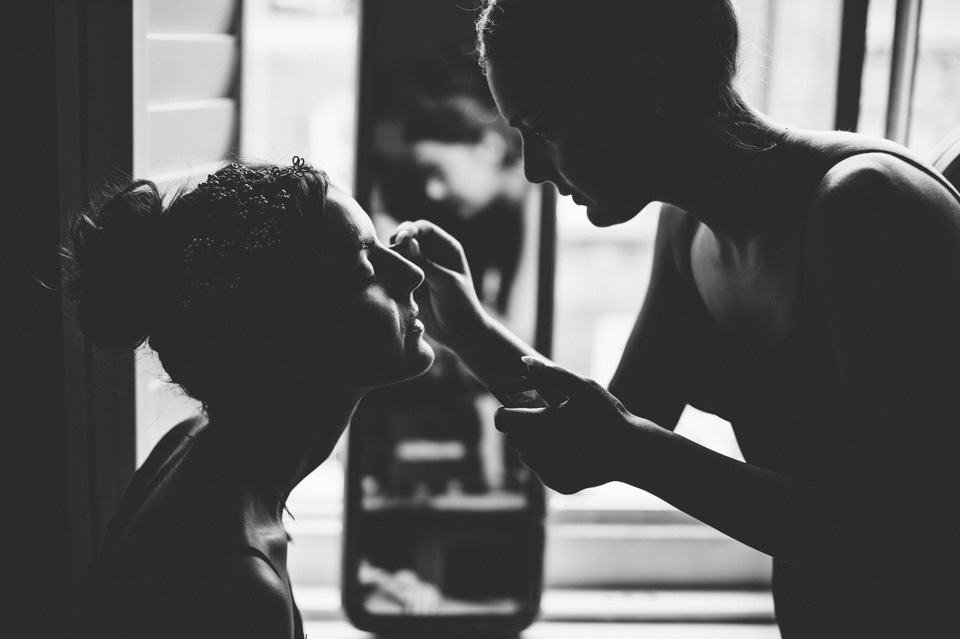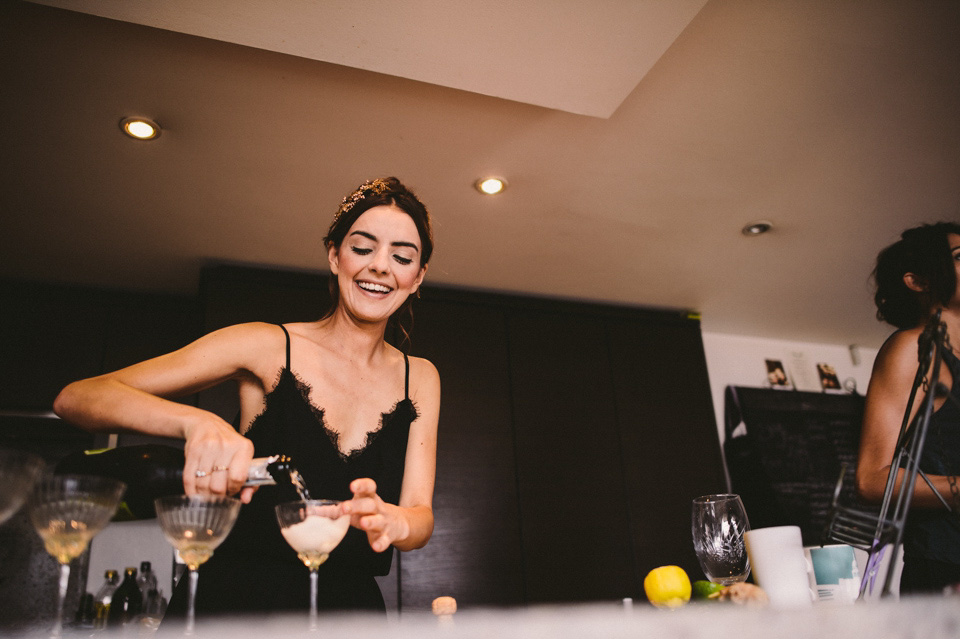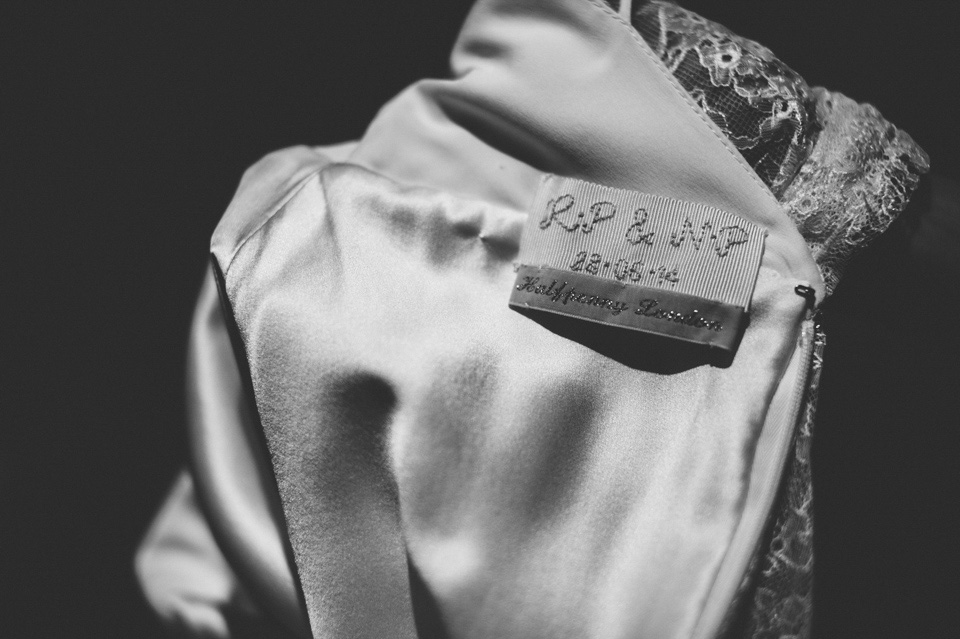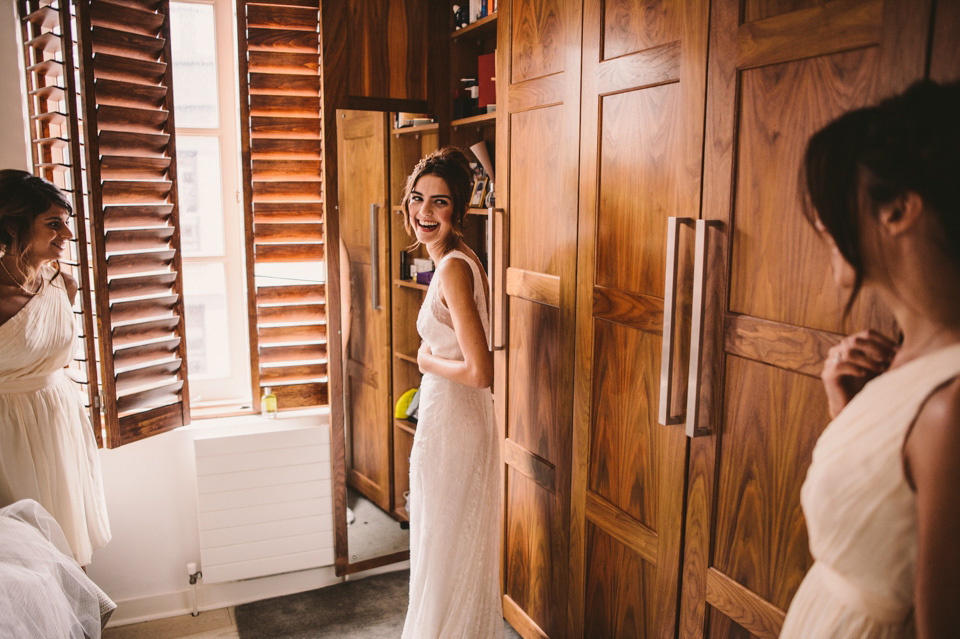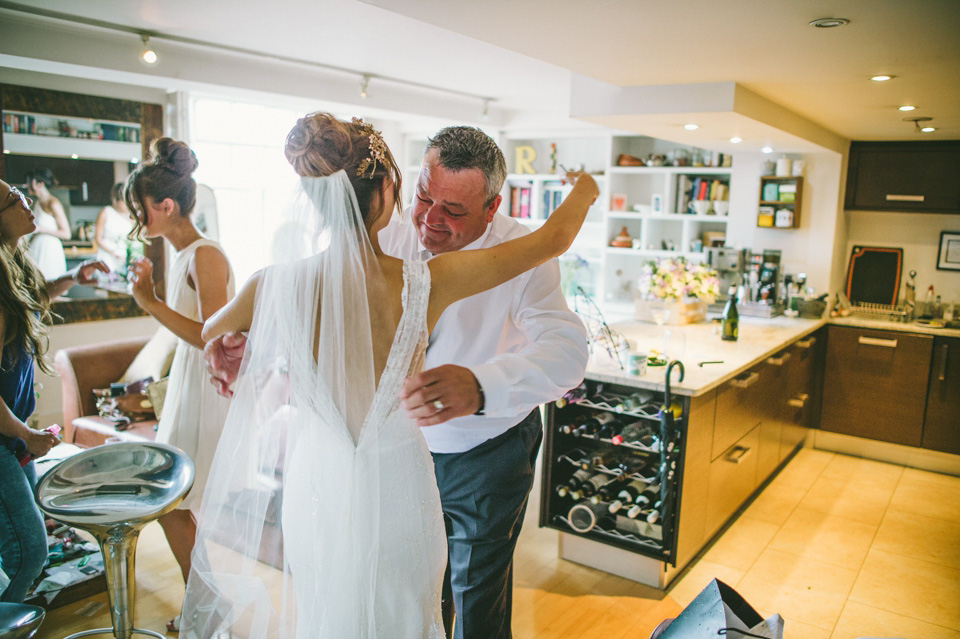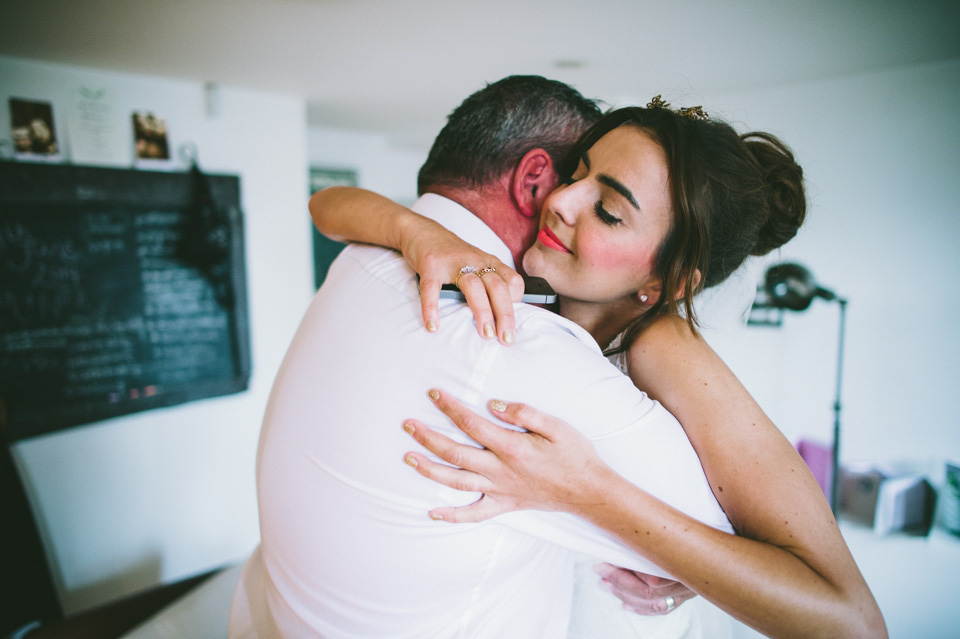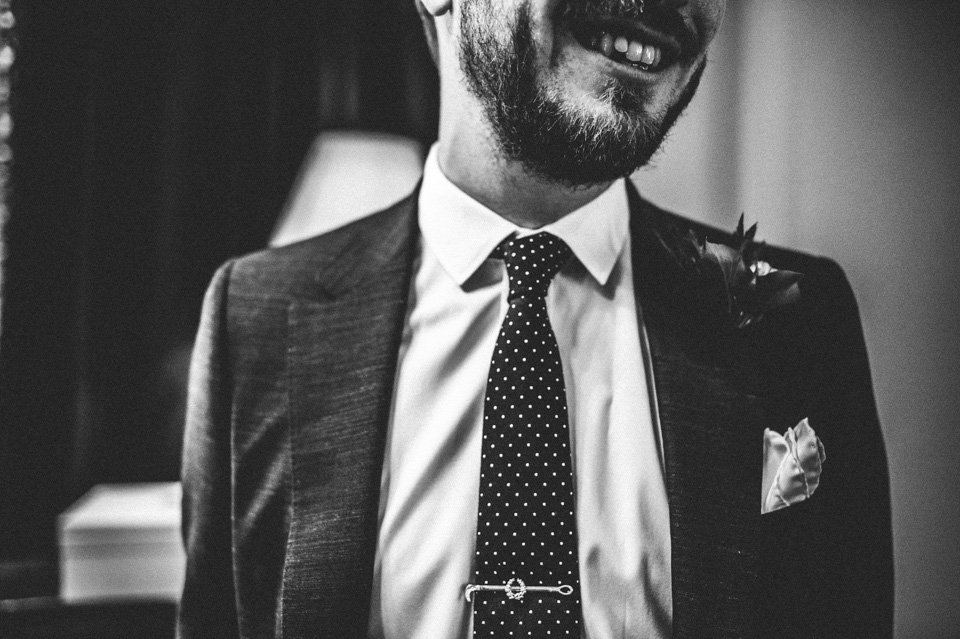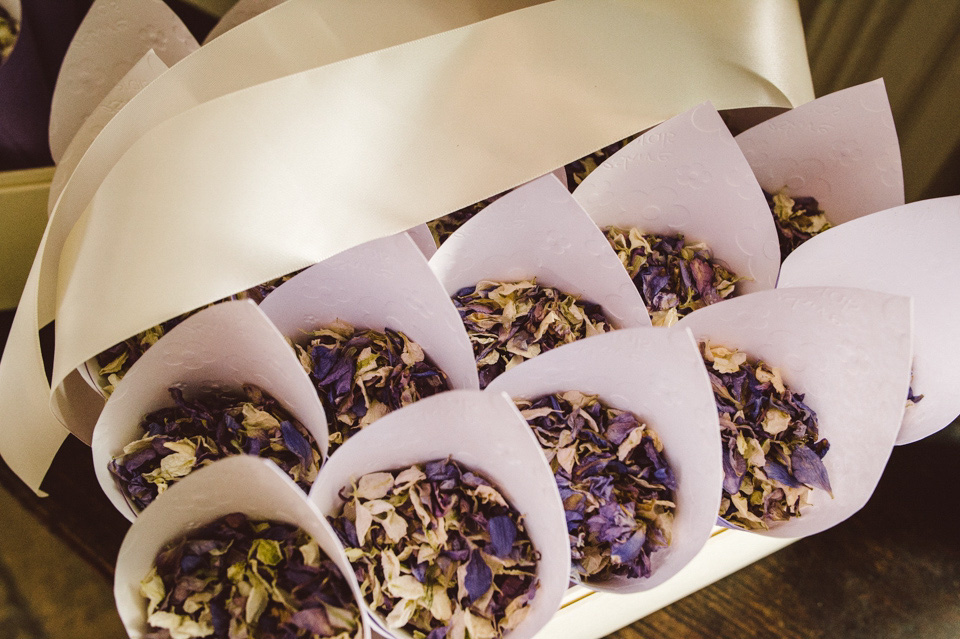 "My veil was a gift from Kate which was so incredibly special – I wore it over my face when walking up the aisle (a last minute decision which I'm super pleased about because I love the photographs)."
"My Dad gave me away – he cried the whole way down the aisle! It was so sweet, I was basically supporting him walking down the Aisle!"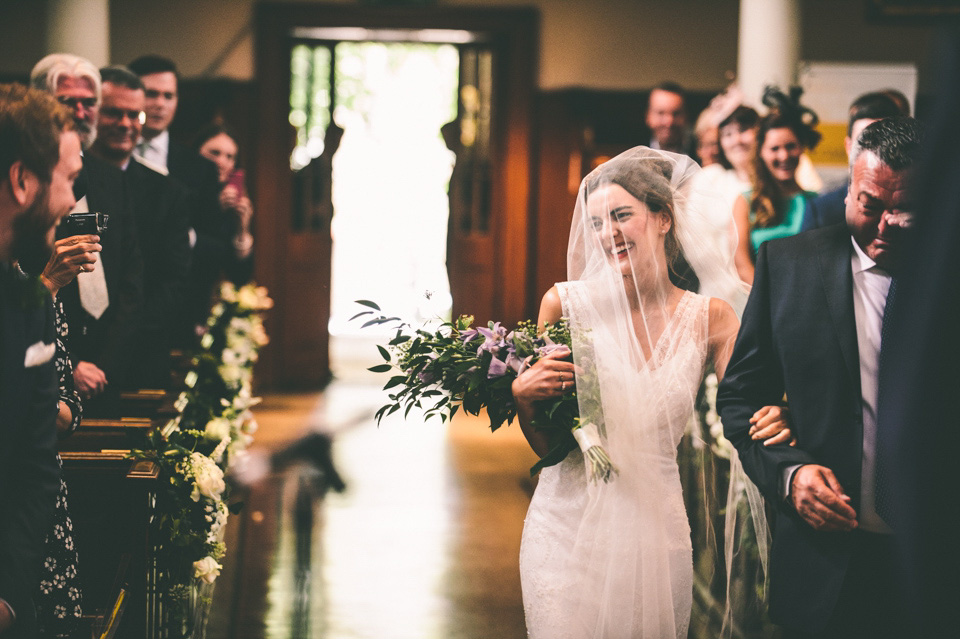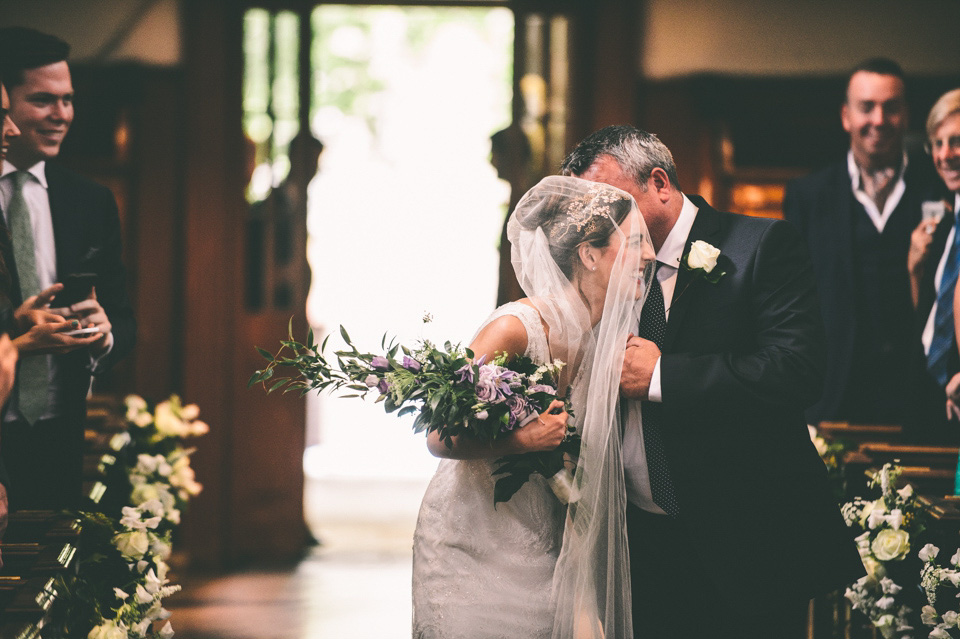 During our ceremony, my mum read a paragraph from Captain Corelli's Mandolin – when I was younger she read it to me and said she wanted to read it at my wedding and I never forgot it."
From Captain Corelli's Mandolin;
'Love itself is what is left over when being in love has burned away, and this is both an art and a fortunate accident. Your mother and I had it, we had roots that grew towards each other underground, and when all the pretty blossom had fallen from our branches we found that we were one tree and not two.'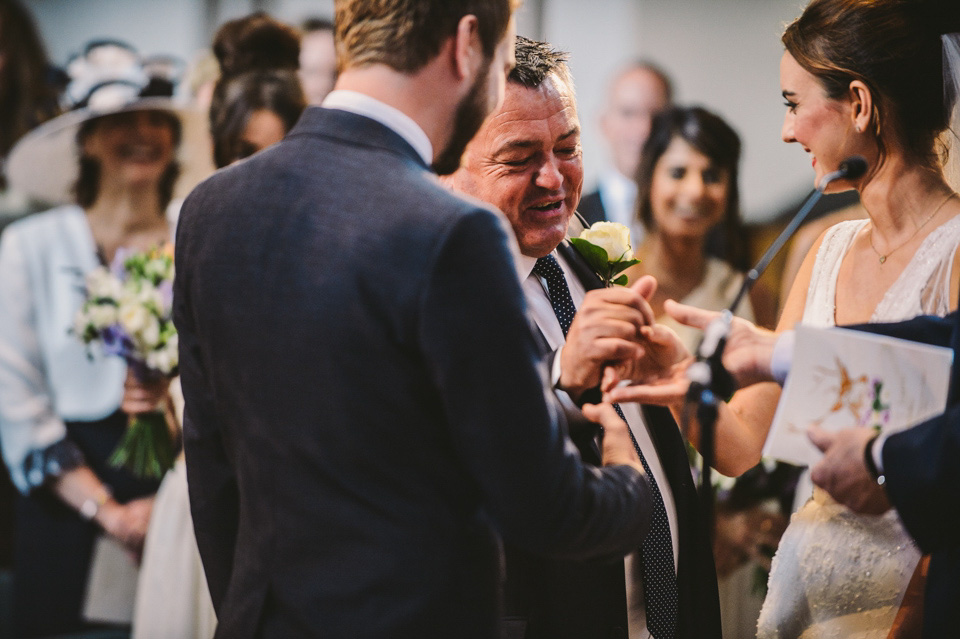 "Our rings were from a friend's workshop in Hatton Garden. Nick had his grandfather's wedding ring melted down and fitted to him and I chose a thin diamond band which suited my engagement ring."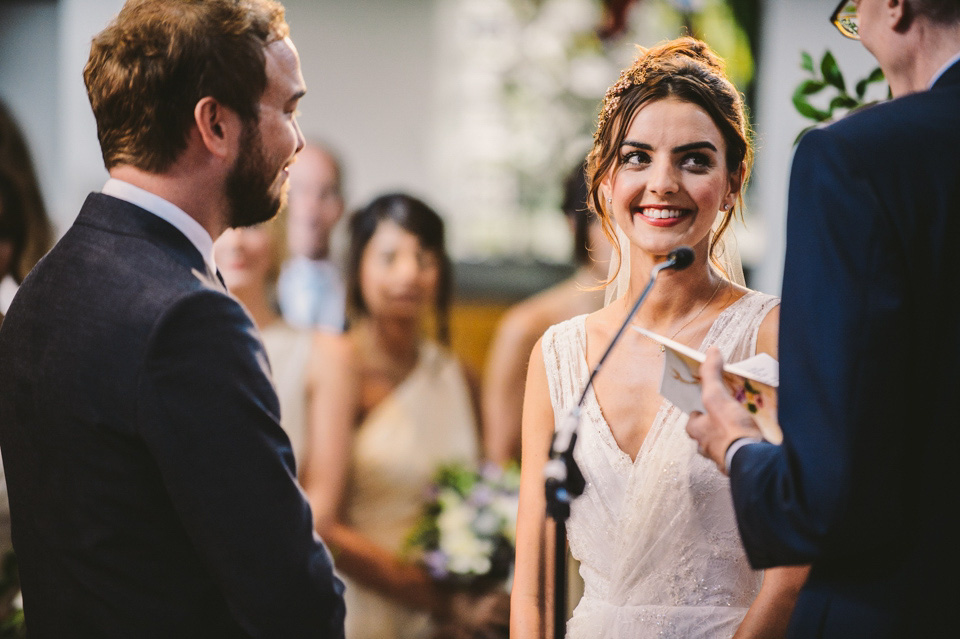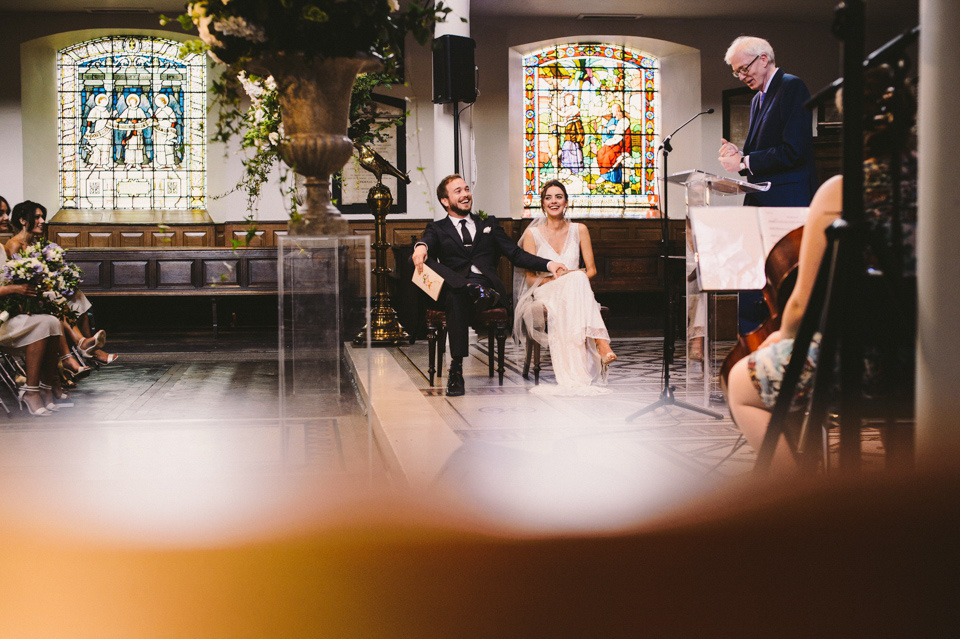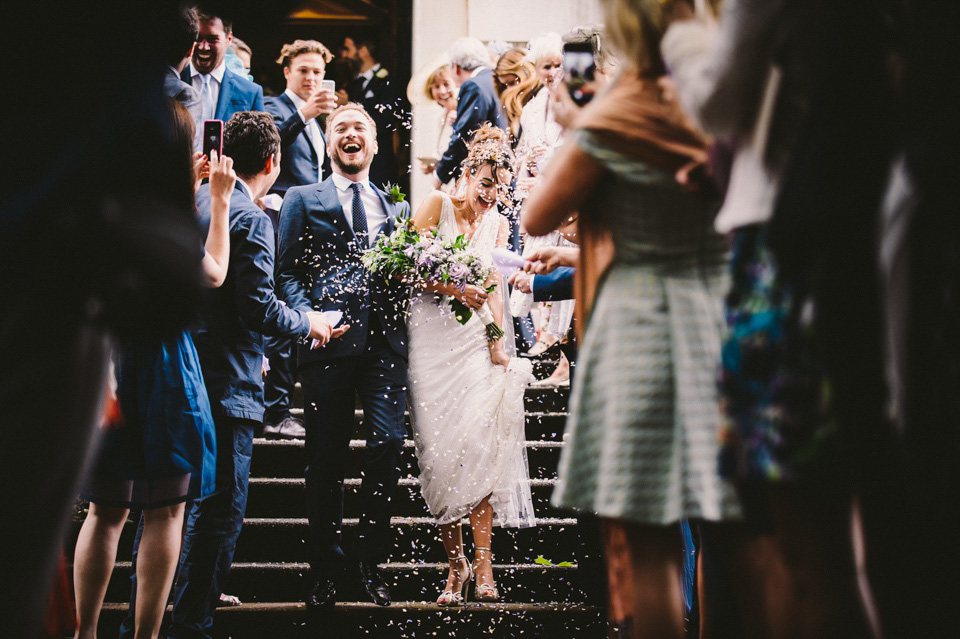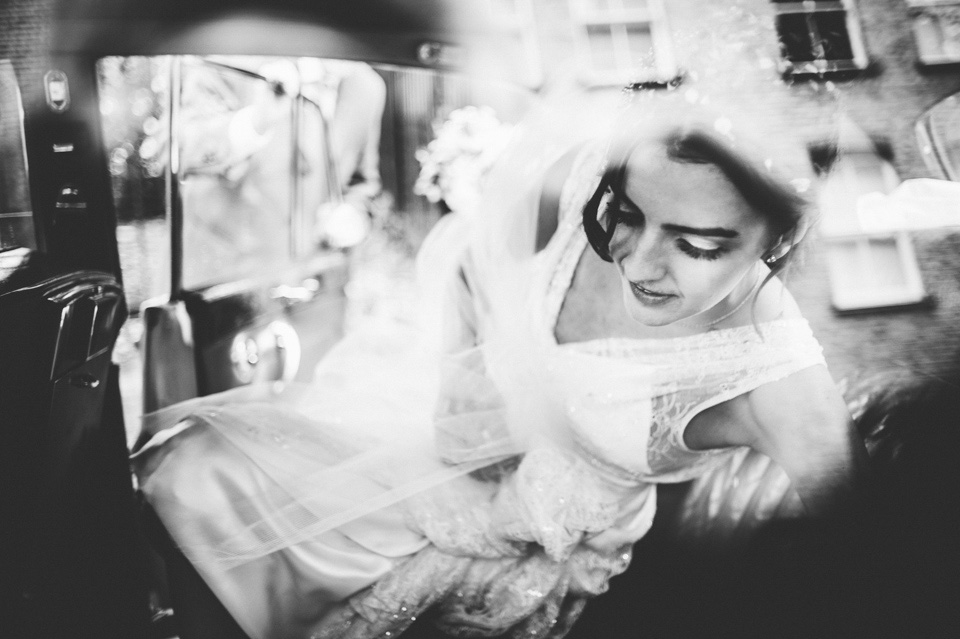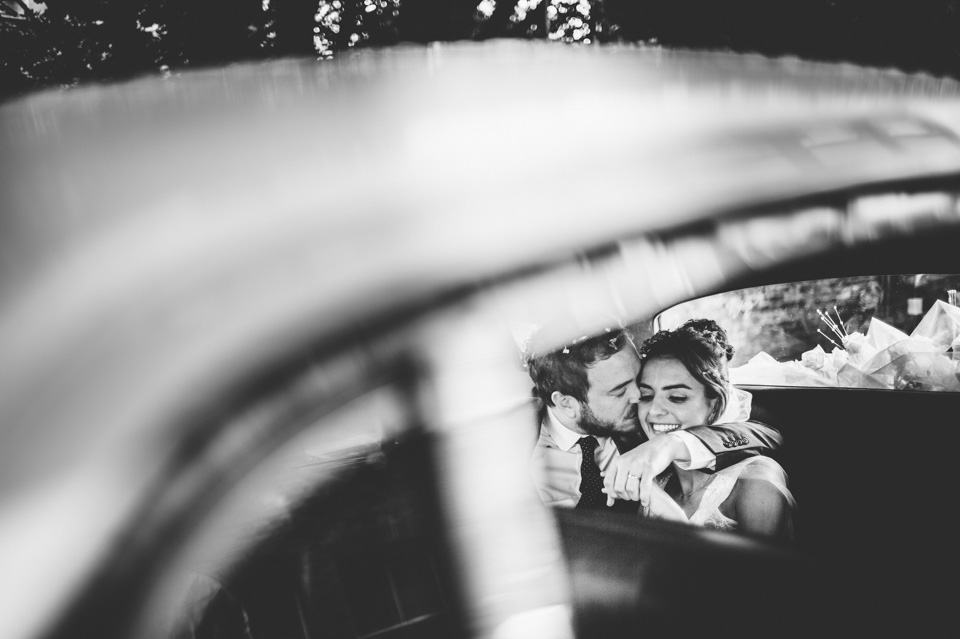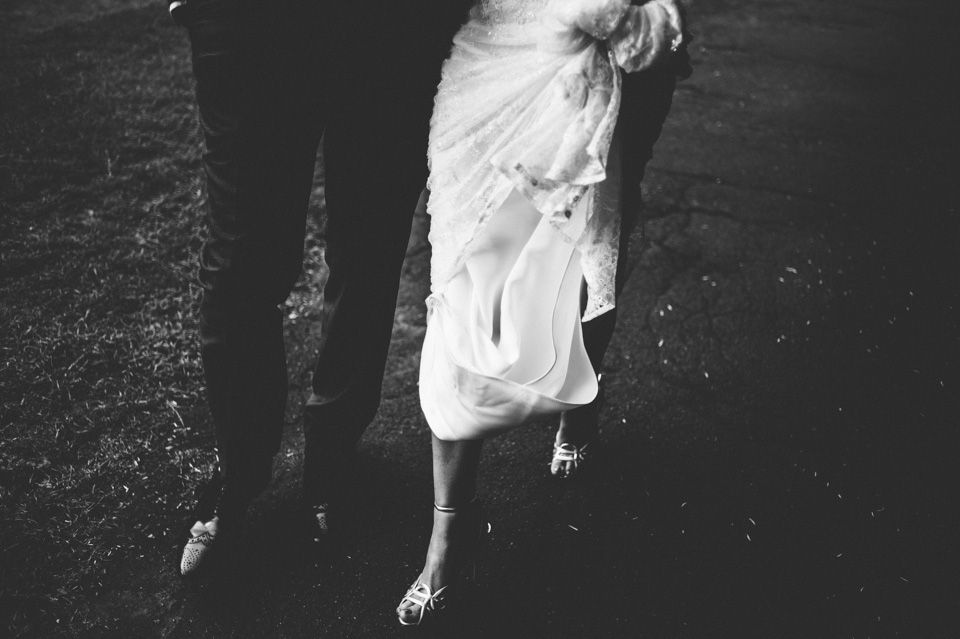 "Our reception was at Hampton Court House in Bushy Park in Richmond which is both grand and impressive to look at but has a shabby, warm and really inviting feel to it. We fell in love with the house when we visited as we knew our guests would feel comfortable there (ie, be able to have a massive party) as well as feeling like they were in a beautiful place."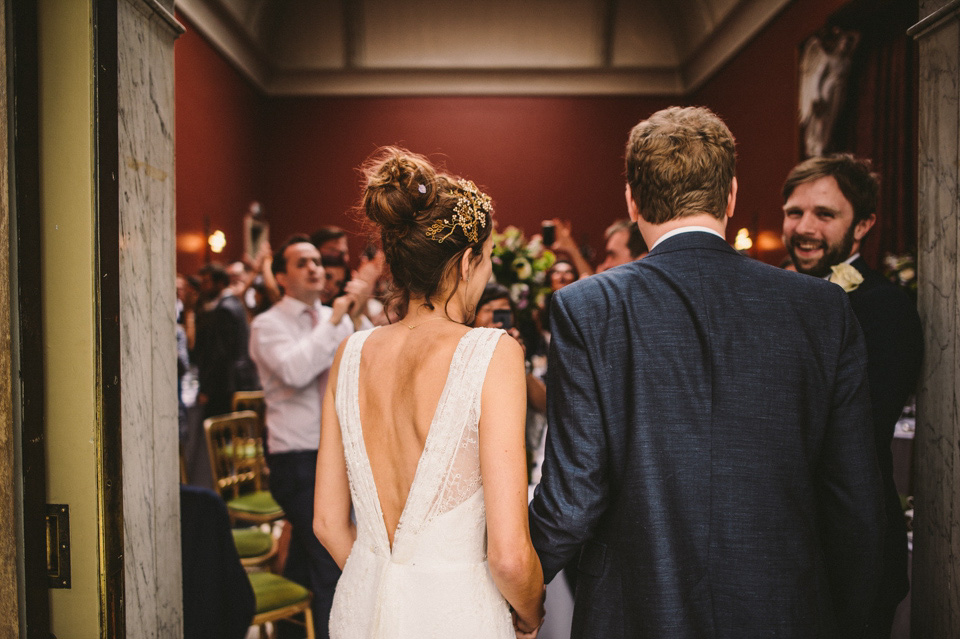 "Our catering company was Acclaim Food – they also supplied the bar staff. The co-ordinator Emma Anderson was amazing.
For favours, the men had matchboxes with our favourite music album covers on, and the ladies had beeswax bluebell candles."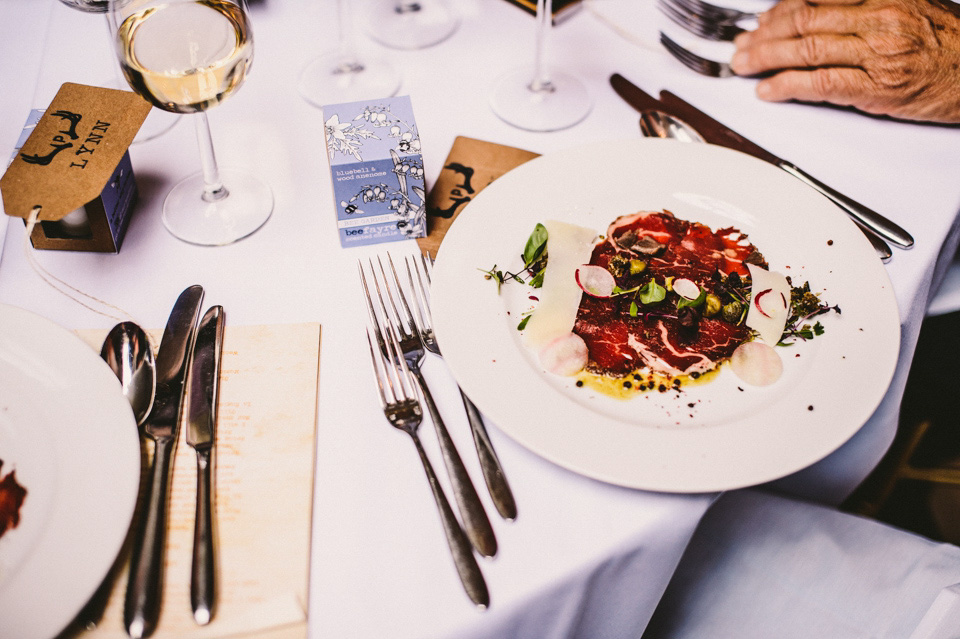 "Our cake designer was Maria Antonia from Villa Dolce.  This was a recommendation from Kate Halfpenny – Maria was fantastic, we served the Naked Victoria Sponge cake for pudding with Strawberries and cream and it was delicious. She also made me some beautiful truffles for our Sweet Table."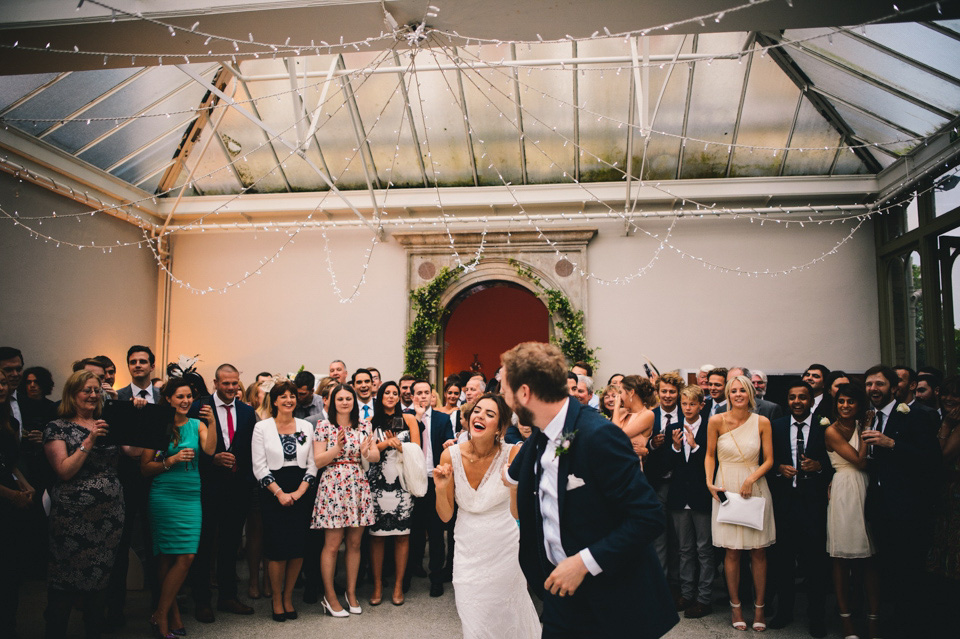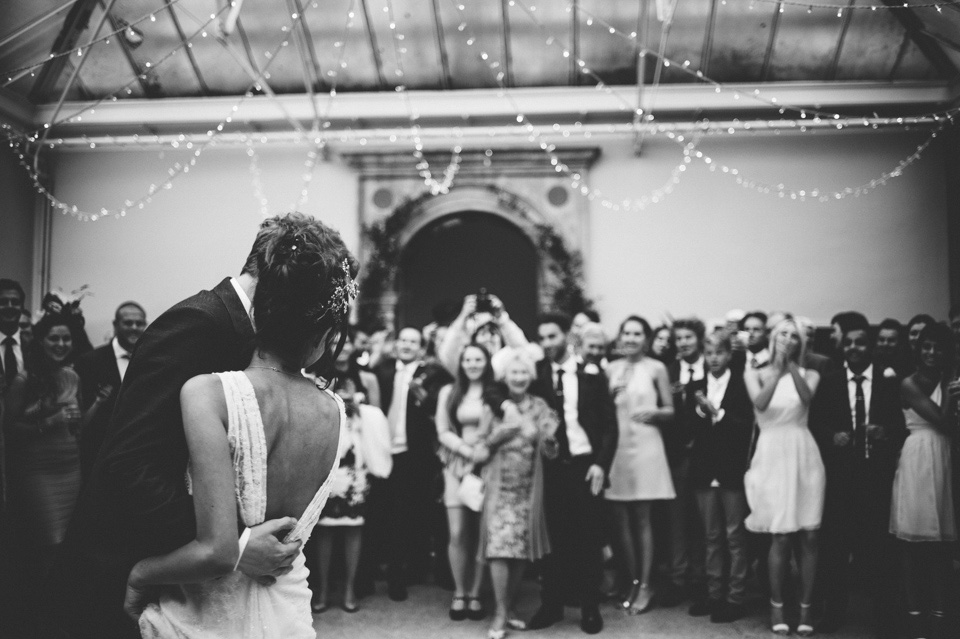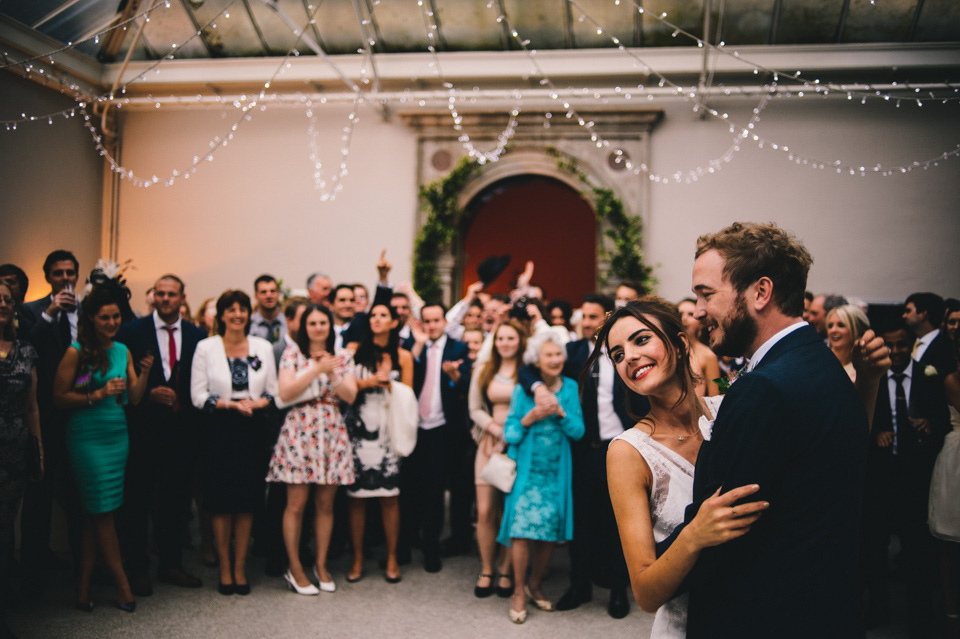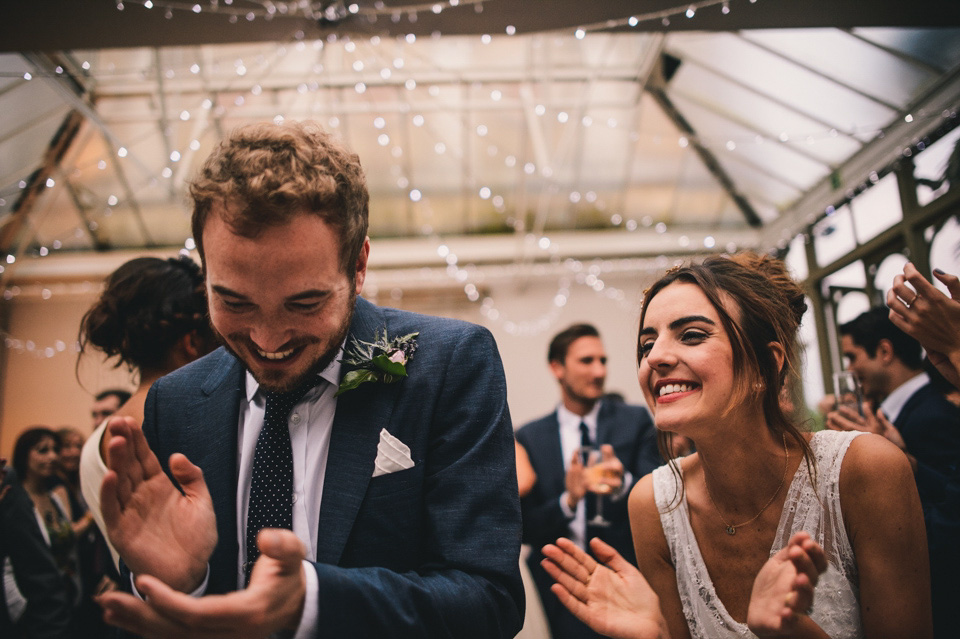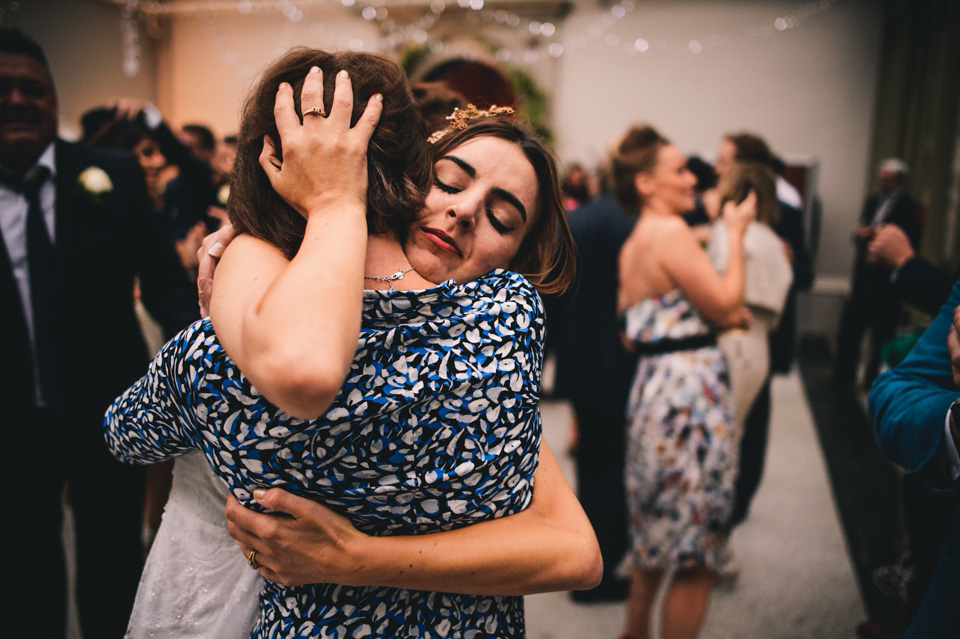 "We also hired The Riviera Band – a 5 piece jazz band from Manchester. They did an early acoustic set and a second set after dinner starting with our first song.
The Band played 'Ho Hey' by the Lumineers – it was the album we had been playing the year before when we got engaged and thought it was fun and happy song. We didn't fancy anything too romantic as I find it awkward for people to watch! Everyone joined in with us pretty early on into the song which is what we wanted."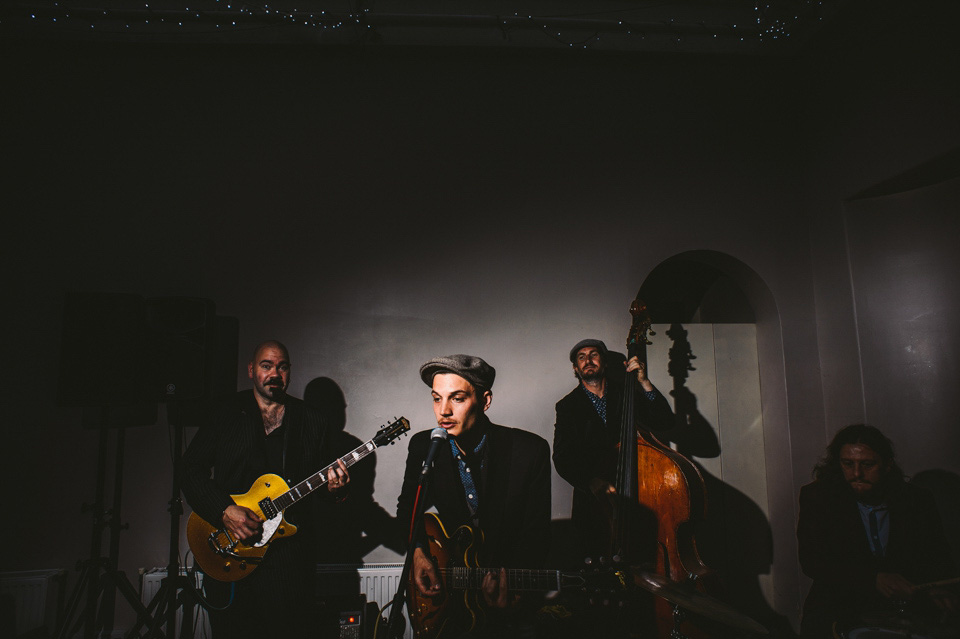 "We also hired DJ Vanessa Mallinson for the evening – she was a recommendation from a friend at Shoreditch House and was brilliant at playing all the songs our younger crowd wanted to hear. We grew up listening to Garage and 90s hiphop which she indulged us with for the last hour."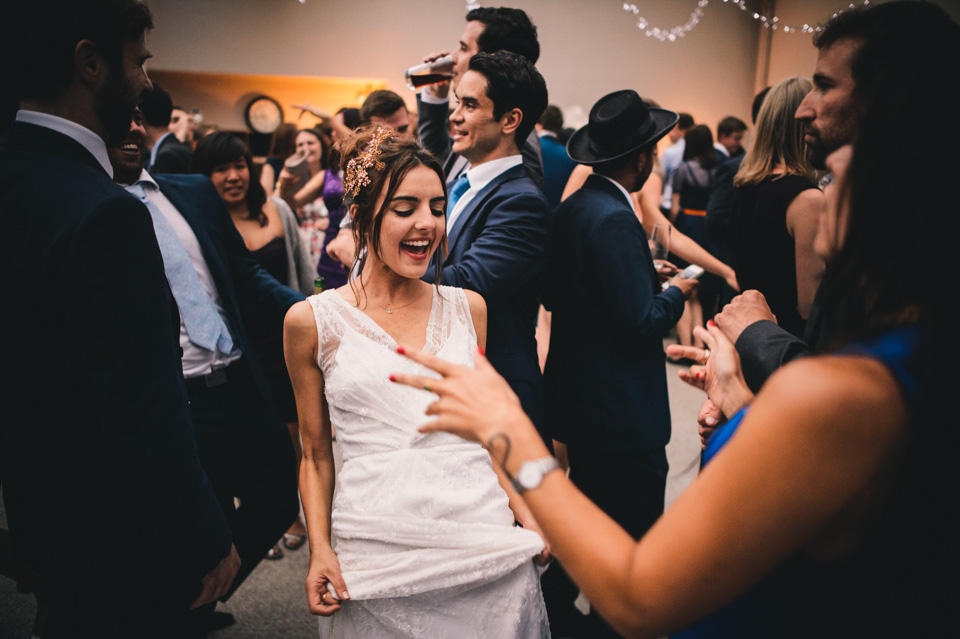 "I am sure everyone struggles to pick one favourite part – it was honestly the happiest day of my life. If I have to pick something I would probably say the speeches – they were funny and emotional with lots of laughter and tears.  Looking out at all my closest friends and family in one room as the speeches were delivered  was very special."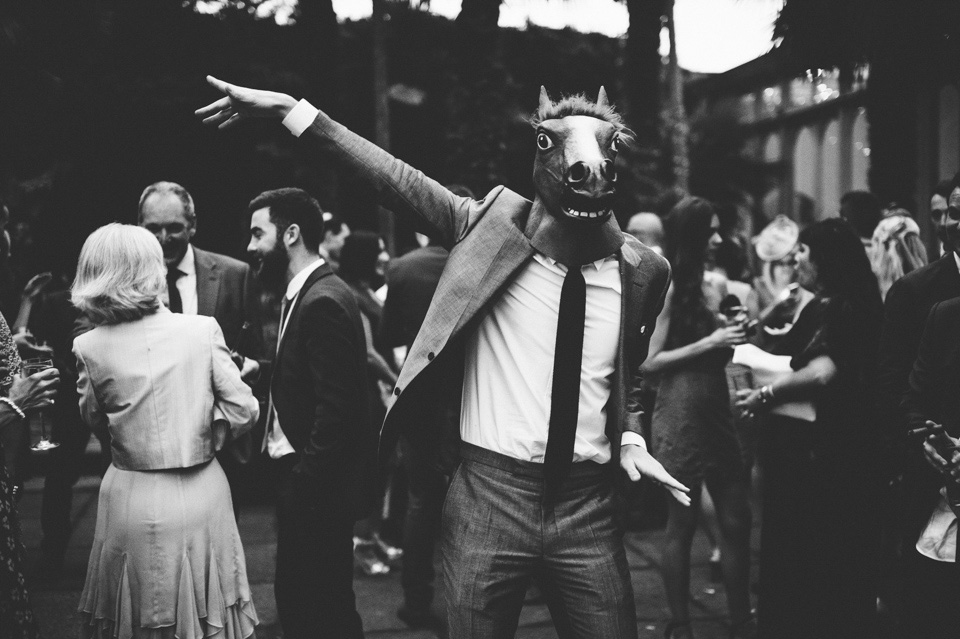 Words of Wedded Wisdom…
"Trust and get to know your suppliers – they want to help and make everything perfect for you so call them whenever in doubt and keep in contact as much as you can – they give great advice and are experts in their field so definitely listen to them but remember you have the final say."
What a stunning set of photographs and simply beautiful wedding day.  Immense thanks to photographer Barney Walters for allowing us to share his work.  Brides, if you love Roch's dress and style, here are some links you'll love to read through if you haven't already:-
And Roch and Nick – so much love and thanks to you both for sharing your gorgeous day with our readers, we're immensely grateful.
So, what will you be up to today?
Love Annabel xx
Photographer – Barney Walters
Venue – Hampton Court House, Richmond, London
Brides Dress + Veil – Halfpenny London
Headpiece – Isobel hind for Halfpenny London
Bride's Shoes – Charlotte Olympia
Grooms Suit – Burberry + Paul Smith accessories + Peckham Rye tie
Bridesmaids – J Crew dresses (alterations by the London Fashion Workshop) + Topshop shoes
Florist – Blue Sky Flowers
Cake – Villa Dolce
Entertainment – The Riviera Band  + DJ Vanessa Mallinson
Rings – Hatton Garden
Catering – Acclaim Food
Stationery Designer – Vintage Loves Roses
Follow Love My Dress® on Google+