One of the best parts of my job, is that I get to hang out with some of my design idols. Always in the name of work of course, and being able to share my insider knowledge, peeks behind the scenes and to bring you news and information I believe all Love My Dress readers will benefit from.  Last month, I got to spend time with one of my favourite bridal designers in her beautiful London boutique that sits nestled on an old cobbled street just a stones throw away from Kings Cross and St Pancras stations.
Kate Halfpenny first came to my attention very early on in my blogging journey, early 2010 – when we connected over social media and I went on to feature this post.  That was over 4 years ago, and since then I've developed a strong love affair with this quintessentially British brand and warm, friendly, brilliantly talented designer.
All Images Copyright (c) 2014, Naomi Kenton for Love My Dress®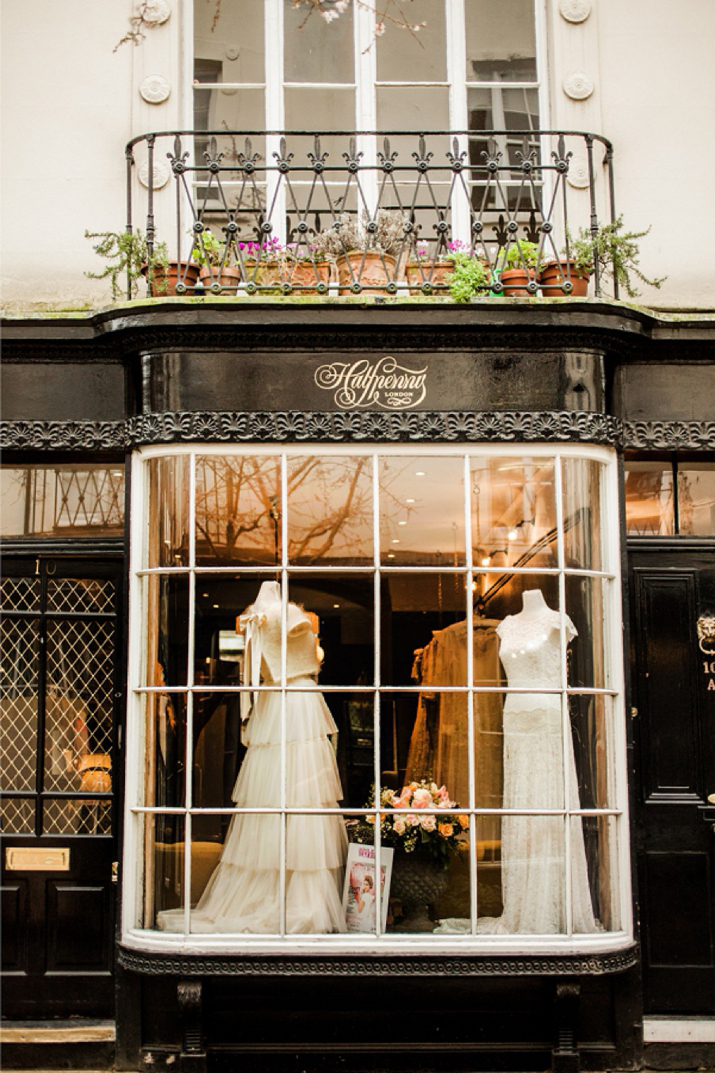 Hailing from a small Derbyshire village with a knitwear designer mum and graphic designer dad, Kate was surrounded by creativity from a very early age.  She went on to attend art college and later, to complete a Fashion Design degree before finding herself being accepted on to a textiles course at the prestigious St Martins, where her academic research focused on womens identities expressed through objects of desire.
Having spent time honing her newly acquired academic and technical skill at Vivienne Westwood, Kate realised her passion lay in styling and costume design, and went on to work for global brands the likes of Harvey Nichols, Moschino and the BBC.  As an established and very well regarded editorial stylist, she has also styled some of the worlds most iconic women, including Kate Moss, Rihanna, Daisy Lowe, Cate Blanchett and her bestie, super model Erin O'Connor (who was a bridesmaids at Kate's wedding – did I mention we'll be sharing Kate's wedding very soon too?).
Kate launched her namesake bridal and couture collection Halfpenny London in 2005 and for a long time was described as 'industry secret'.  Whilst I love the idea of the Halfpenny bride being slightly hidden away and waiting to be discovered, like a charming French cafe waiting to be found in a pretty Parisian alley,  I'm also keen to lift the lid on this secret and share Kate's bridal design genius with the world. 
Last year, Kate opened the Halfpenny London flagship bridal boutique in Bloomsbury, central London, and it was here that we met, back in January, for a tour around the boutique and to meet her talented production team.
It's easy to see why people love Kate so much – she's like an old best friend you've not seen in years – the kind you find yourself feeling like you only saw yesterday.  When I think of Kate, I think big smiles, a welcoming hug, a reason to smile and be cheerful.  I love being around people like that – their energy and positivity is infectious. And I love Kate's accessibility. I've worked with a lot of bridal wear designers and some of them are, how should I say – slightly more aloof than others – a little bit, from my perspective, disassociated with the vibe and 'front line' of their brand.  A little, invisible?  I'll not name names of course, but I will say that Kate is proper hands-on and brilliantly represents her brand by connecting so well with her clients, the media, and bloggers like me.  I love that she does so in such a warm and genuine way too.
"There is nothing that informs my design process more than my clients. Why would I not be inspired by the incredible and diverse women that I meet. I love doing fittings and styling sessions with my brides. I love giving real women the celebrity styling experience for their weddings."
Just look at that skirt above, isn't it gorgeous? Kate's collection comprises a number of beautiful skirts and separates, silk tops, hand beaded cardigans and crop tops.  It's one of the most truly elegant and original bridal wear collections I've seen in a long time with a strong sense of fashion sensibility and modernity, and yet I love how it retains a perfectly balanced essence of era inspired glamour. 
Some more skirt action that I captured on my trusty iPad via Instagram…
The design seen below that was gracing Kate's window at the time we visited really grabbed my attention.  It's so Carrie Bradshaw/NYC cool. I adore the influence of 50's tiers in this beautiful skirt teamed with this gorgeous wool crop top.
"I love being inspired by more than one era. The shirts of the 50's with the necklines of the 60's. The dropped waist of the 20's but with a modern cut to the bodice.
My inspiration for my latest collection is all about whispy light dreamy fabrics,  delicate laces and lots of back details. I think the collection has something for every bride, the style's are very diverse."
Stepping inside off the cobbled street of Woburn Walk in Bloomsbury (the boutique is located at number 10), and being greeted by open arms, cups of Earl Grey, exotic perfume scents and the sight of fresh flowers was a great start – and an indication of that little bit of awe and magic that is no doubt experienced by every excited bride to be who very cleverly decides that a visit to Kate would be worthwhile.
"We always want the experience for our brides and clients to be inspiring and exciting. We give our honest opinions and years of advice to make our clients feel as comfortable and gorgeous as possible. We make suggestions and provide a service that we feel surpasses a normal wedding dress shopping experience.'
'We encourage our brides to go and try lots of dresses on elsewhere, to confirm we are the designer for them. And we never force the sale on the day. We don't need to. We know what we have is unique, and if it's right for our brides – they will come back."
Needless to say, whilst relatively small, the boutique is styled to absolute perfection; gorgeous vintage lace slips dating back to the 1920s and 30s hang in the window frames in place of traditional curtains, an antique gate propped up against a wall and sprayed in gold serves as a useful frame for hanging one of Kate's most exquisite new wedding dress designs. The walls are painted an opulent grey/green colour (I must track this shade down at Farrow and Ball!).  Aside from her honestly breathtaking bridal designs,  there are things of beauty simply everywhere you look – and I mean, every nook and cranny, from shoes, headpieces and jewellery to a collection of china swan vases that Kate used at her own wedding, vintage handbags, headpieces and silk veils. It is so, so beautiful.
"I am so lucky to have found my incredible boutique which has been years in the making. I'm very intuitive and serendipitous so when we found the shop it was like a gift. I also have an incredible husband to bounce ideas off. The search for the shop was never going to be easy as we needed a certain sort of space."
"I viewed so many places and my husband, and voice of reason James, would make me envisage my precious clients in the space and how my brand would work in the buildings. It wasn't until we found Woburn Walk, a bow fronted building that was one of the first merchant houses in London in an attempt to make a shopping mall."
What most impressed me about this sumptuous space was the fact that Kate's entire production team of pattern cutters, seamstresses and her trusted assistant, all work in a dedicated production space on the floor below the main shop. The fact that Kate can proudly claim that everything is made in England, and at her beautiful London boutique, kind of makes my heart sing a little.
"It was essential that the space was able to house my atelier. My team are the backbone of my company. Without them I have nothing. I have the most wonderful wing woman, Cherry, to call her a pattern cutter, a seamstress is an understatement. She is a mind reader and a genius, a dear friend and an inspiration, she is so talented.  The impossible is possible with her by my side. Then there is Kirsty, she is incredible at making too, she has such a wonderful way with the clients as well, the precious experience the halfpenny London bride gets is filtered through the whole team and company. The team just goes on."
"We're very British made, the studio is home to the couture and the bespoke making and all the development pattern cutting toiling and the the off the peg collection is made in the north. My home turf. It's so important to me and my brand to embrace British made."
"This is, of course, reflected in the price, we're not the cheapest wedding dresses on the market, our dresses start at £2,000 however we are proud to be British made."
Hallelujah to that, dear reader – you get what you pay for, and with Kate and her Halfpenny London team, exquisite design, cut, fit and production is guaranteed. These are dresses that will have your heart skipping beats in excitement.
"We use local talented craftsmen and artisans. We have hand embroiders in Worthing and my mother, in Derbyshire, works on lots of the couture gowns with hand embroidering and beading. I grew up in Derbyshire, it was the centre of manufacturing."
"It devastated the industry when all the factories closed and they moved all manufacturing to the Far East and Asia.  I want to celebrate the amazing talented caring British artisans and factories that we work with."
The Kate halfpenny bride is searching for the unique not the mass produced. She wants to be different with an elegant effortless look, and with this in mind Kate delivers, every time (you can see her latest collection in full on Love My Dress here).
"I have always been a huge fan of Alexander McQueen. He was an inspiration. The oracle of fashion. Equally the work of Vionnet also inspires my work, and of course Vivienne Westwood. After all, that is where my career started, I was an intern there in the 90's".
Actress Emilia fox (seen modelling for Kate here) was also my mews for years. She is a dear friend and such a brand ambassador for halfpenny London. She wore two of my dresses to her wedding in 2005.  I've made many gowns for her, and she modelled for two collections for my website".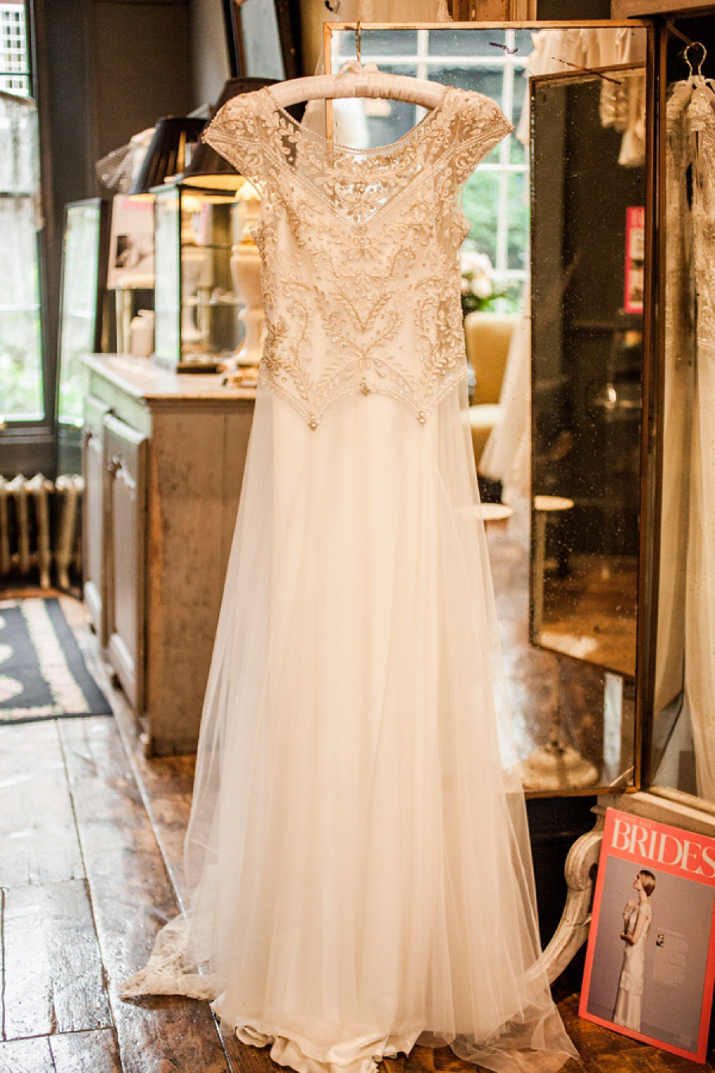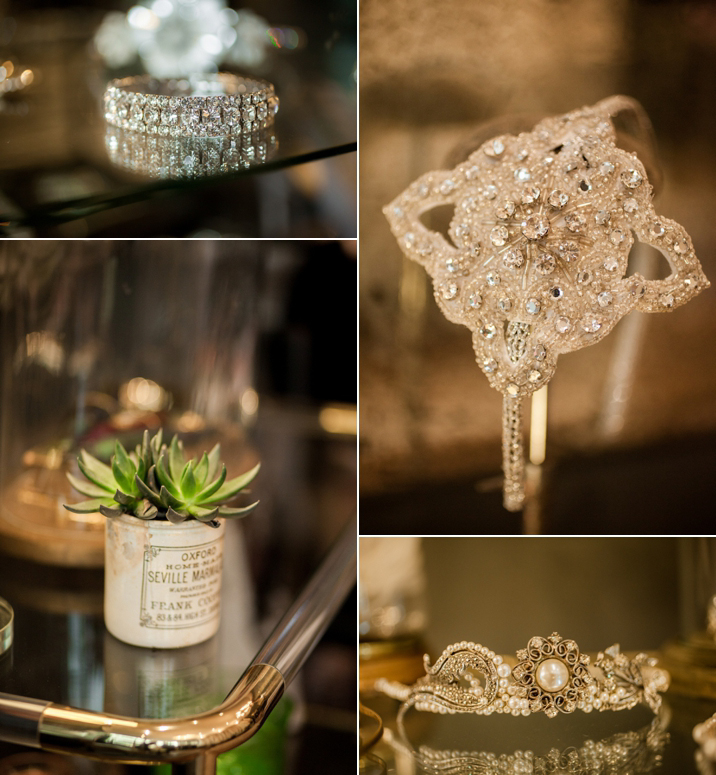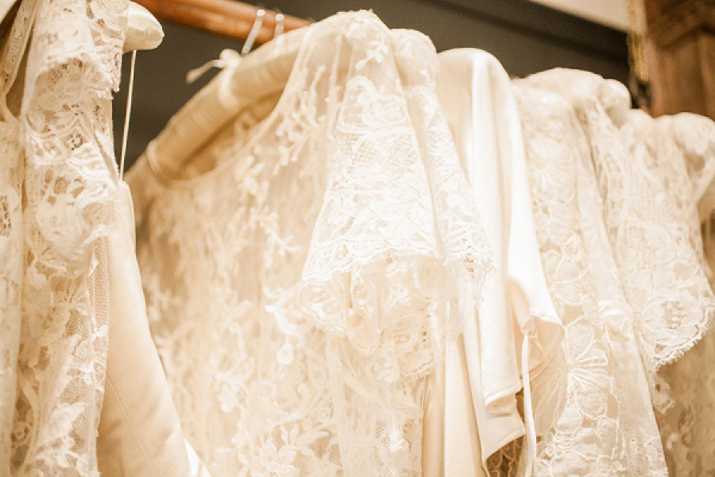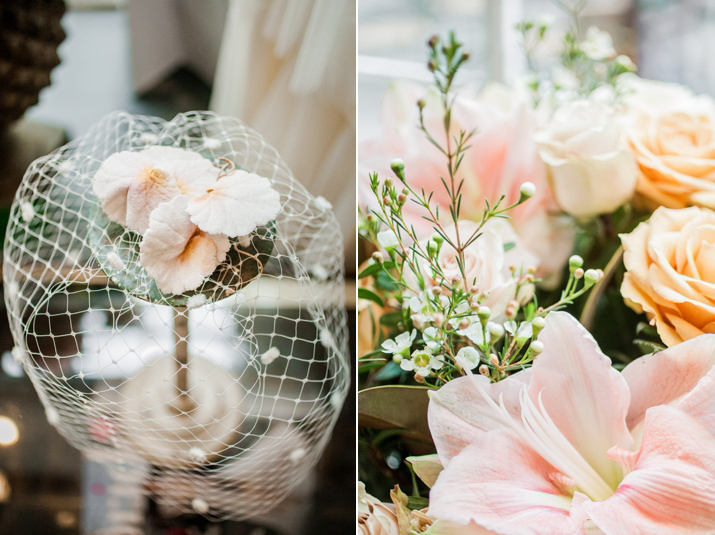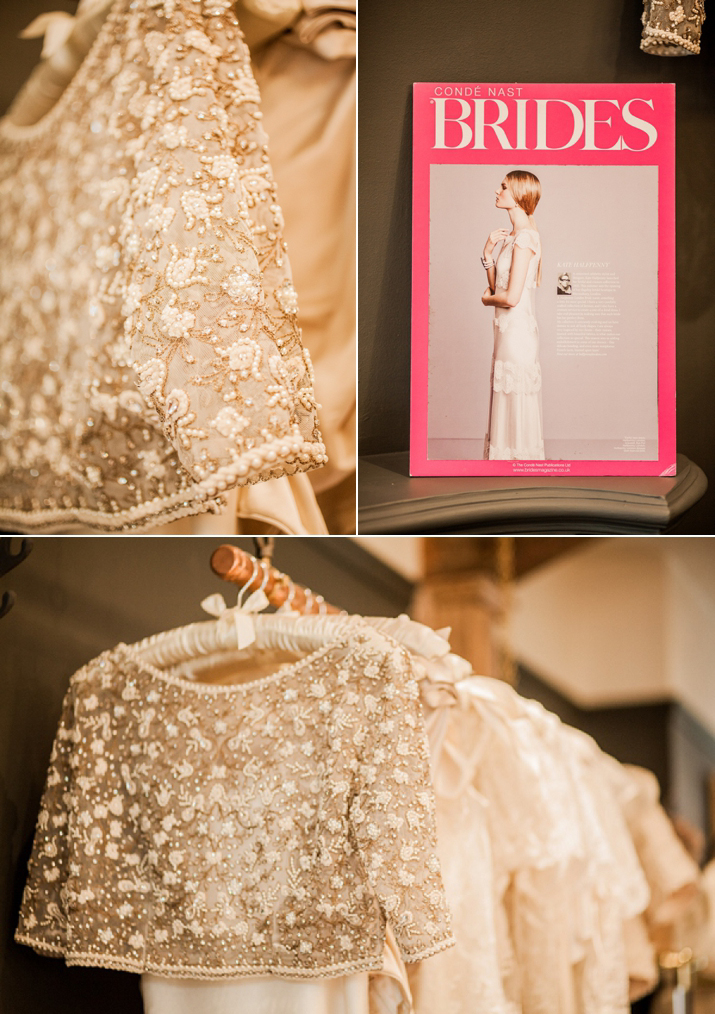 You must take a look at these beautiful little pendents on the Halfpenny London site too – I'm owner of one of the bee necklaces below, which I really love.  These pretty little gold plated charm necklaces make beautiful gifts for bridesmaids.
And Kate's advice to brides who are beginning the search for their wedding dress?
"Do your research. Find those hidden gems, try a diverse collection of styles. You never know how something totally out of your comfort zone or off your radar might just make you feel. The worst that trying the wrong dress on can do is reaffirm your love of the dress you finally choose. Try veils too. They can really make a simple dress come to life. When would you ever wear one any other time.'
I truly adore Halfpenny London and consider myself Kate's biggest fan.  Off-the-peg designs from Halfpenny London start at £2,000, with bespoke, made-to-measure options starting at £3,750 and couture options from £5,500.
If you love what you see and would like to learn more and enquire how to book in to see Kate for a chat about your wedding dress, you can contact Kate and her team via email or phone (07976 761166) and further information can be found via the website halfpennylondon.com.  Kate's boutique is located at No. 10 Woburn Walk, Bloomsbury, London, WC1H 0JL (click here for a map).  You can also find Halfpenny London on Facebook and Twitter.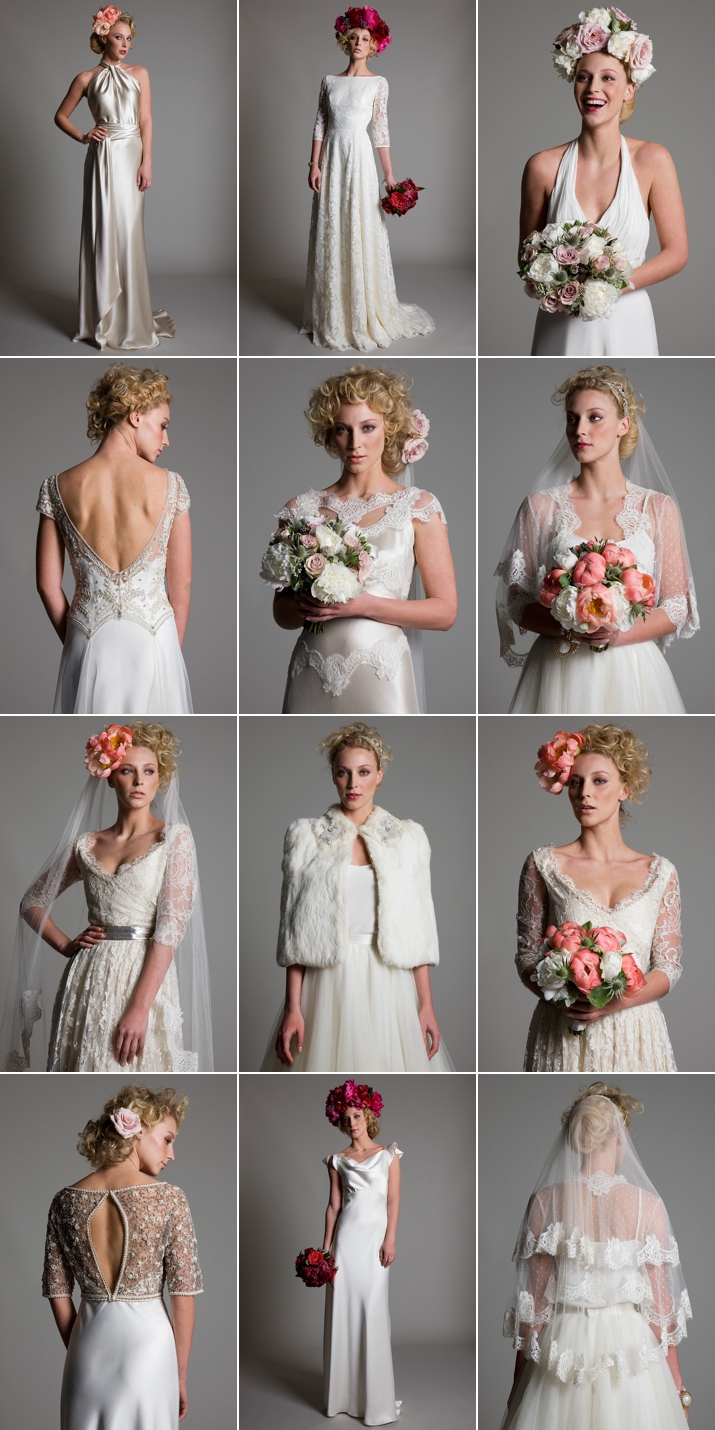 I'd like to thank photographer Naomi Kenton  for taking these beautiful images of Kate at her boutique.  To see full size images of designs from the Halfpenny London collection, click here or on the image above.
If you are a Halfpenny London bride, I want to hear from you!
Love Annabel

 
Follow Love My Dress® on Google+