Today, dear readers, we'd like to take you on a mystical journey  through a whimsical new wedding trend, full of beautiful floral references, nature-inspired styling and easy thirties silhouettes.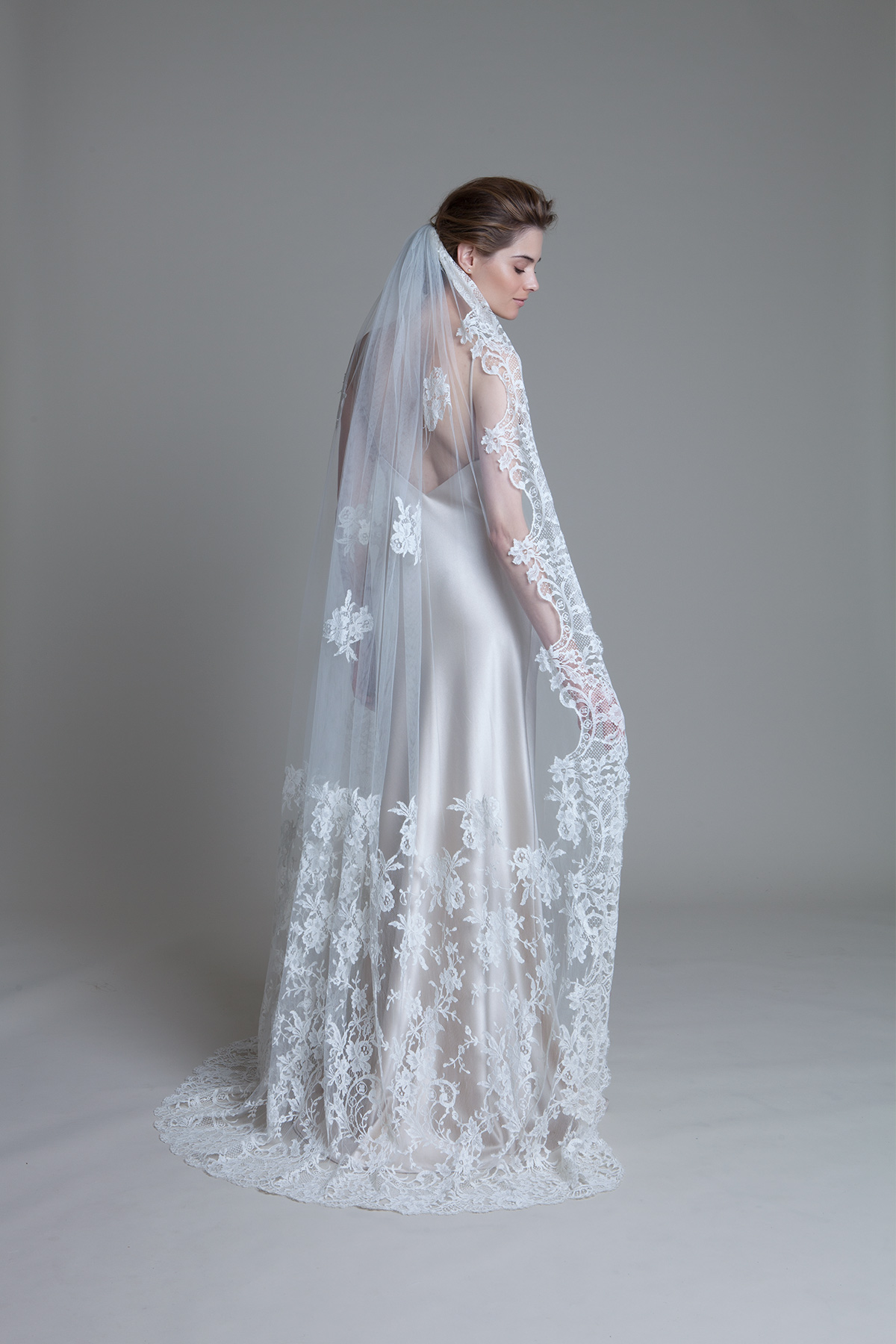 Whilst the seasons, and of course fashion trends, provide nuances for wedding trends, none is a more reoccurring theme than that of tapping in to eras gone-by and creating a unique fairy-tale day with complementary styling from the bride to the venue.
For high-summer and early autumn weddings this year, we see a nod to William Shakespeare's woodland fairy-tale, 'A Midsummer Night's Dream'. Imperfect florals, evocative of wild, woodland blooms and unruly ferns combine with an ethereal, subtly bohemian bridal look.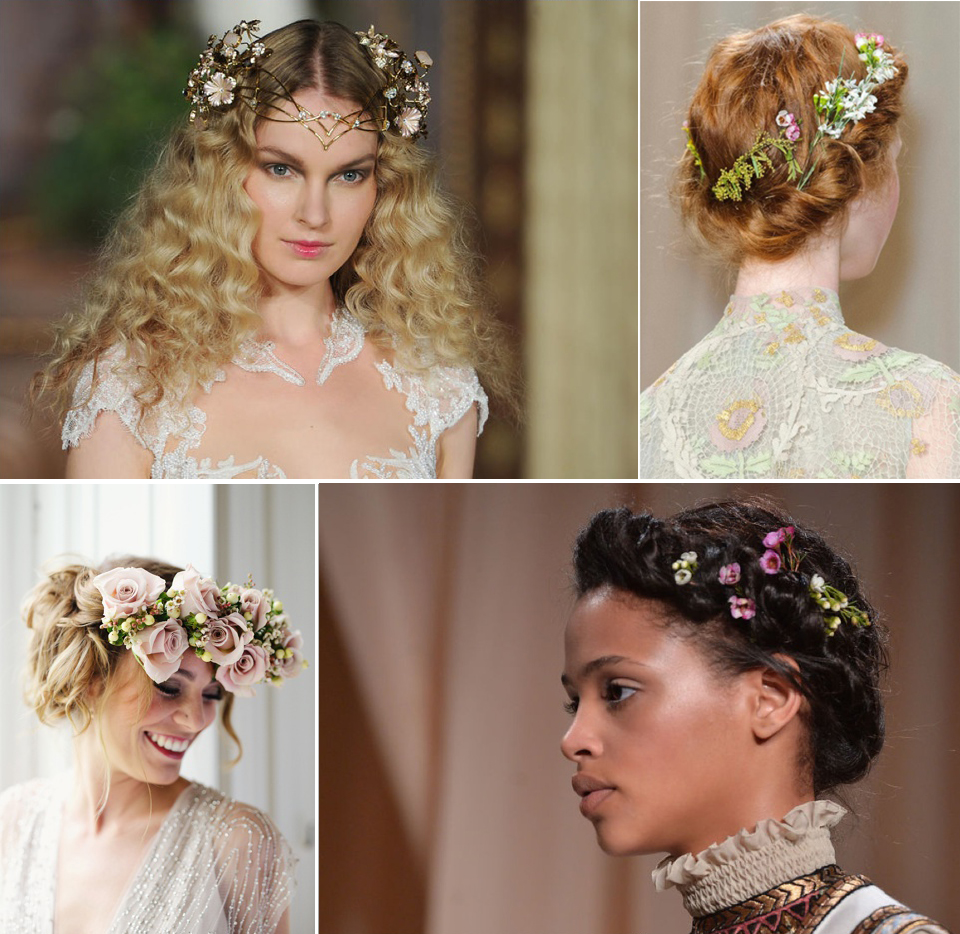 Top left Galia Lahav + Valentino + bottom left image
It is said that the play itself was written to be enjoyed at a wedding and through its many adaptations (acclaimed costume designer Gabriella Pescucci and Michelle Pfeiffer as Tatiana in 1999 anyone?), the art direction has lent itself to many a wedding set-up.
Flowers by Bella & Fifi, photography by Jay Rowden. Full wedding here.
We recently spied the exquisite work of Lavender Green Flowers at Quintessentially Atelier; their space decorated with apothecary jars, ageing terracotta pots and an array of antique roses, sprouting spring bulbs and inky hued succulents. Their forest themed colour palette included deep mauve and a vivid violet – a sophisticated injection and a welcome move on from the typical saccharine tones of summer nuptials.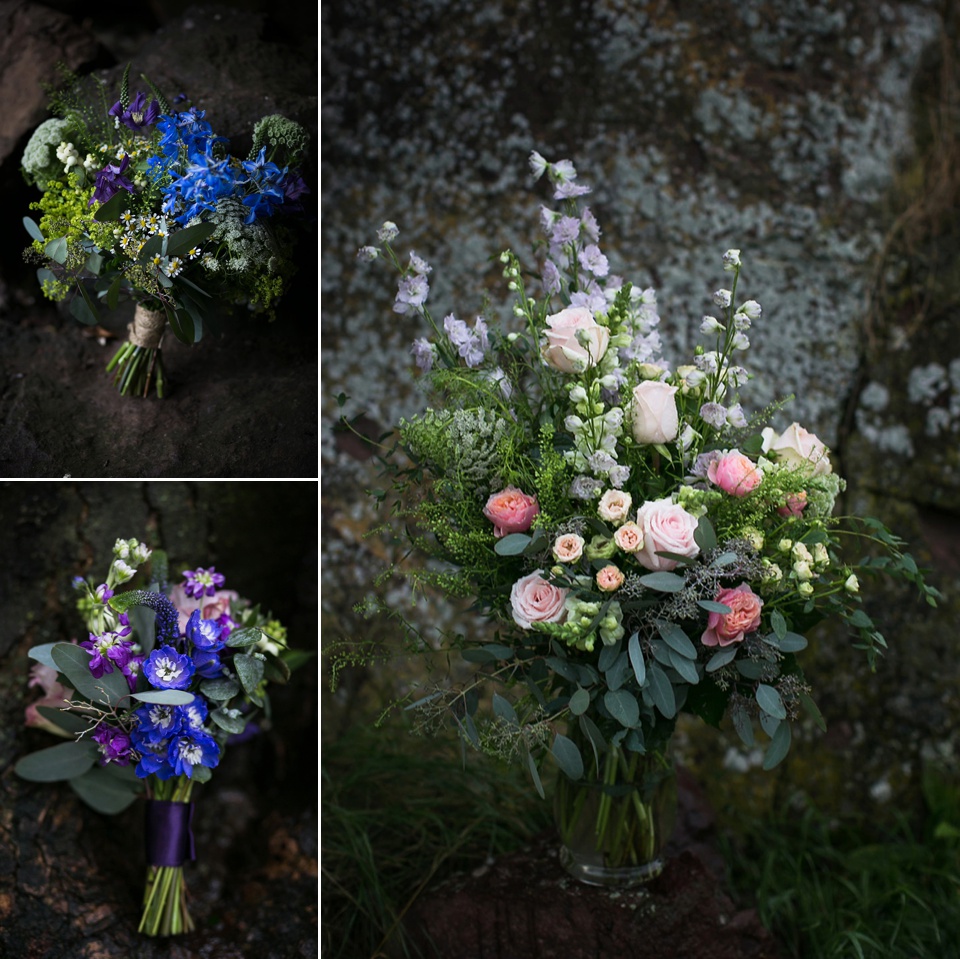 Flowers by Lavender Green, Photography by Nathan Barnes
 I Heart Flowers (bottom images)
This trend is inspired by the natural world in every sense; as we move in to bridal, translucent layers are key, with intricate embroideries inspired by botanicals. Lingerie-like shapes are reminiscent of the 1930s with camisole tops and relaxed silk skirts with natural waists and of course bias-cuts.  We adore these Halfpenny London gowns below…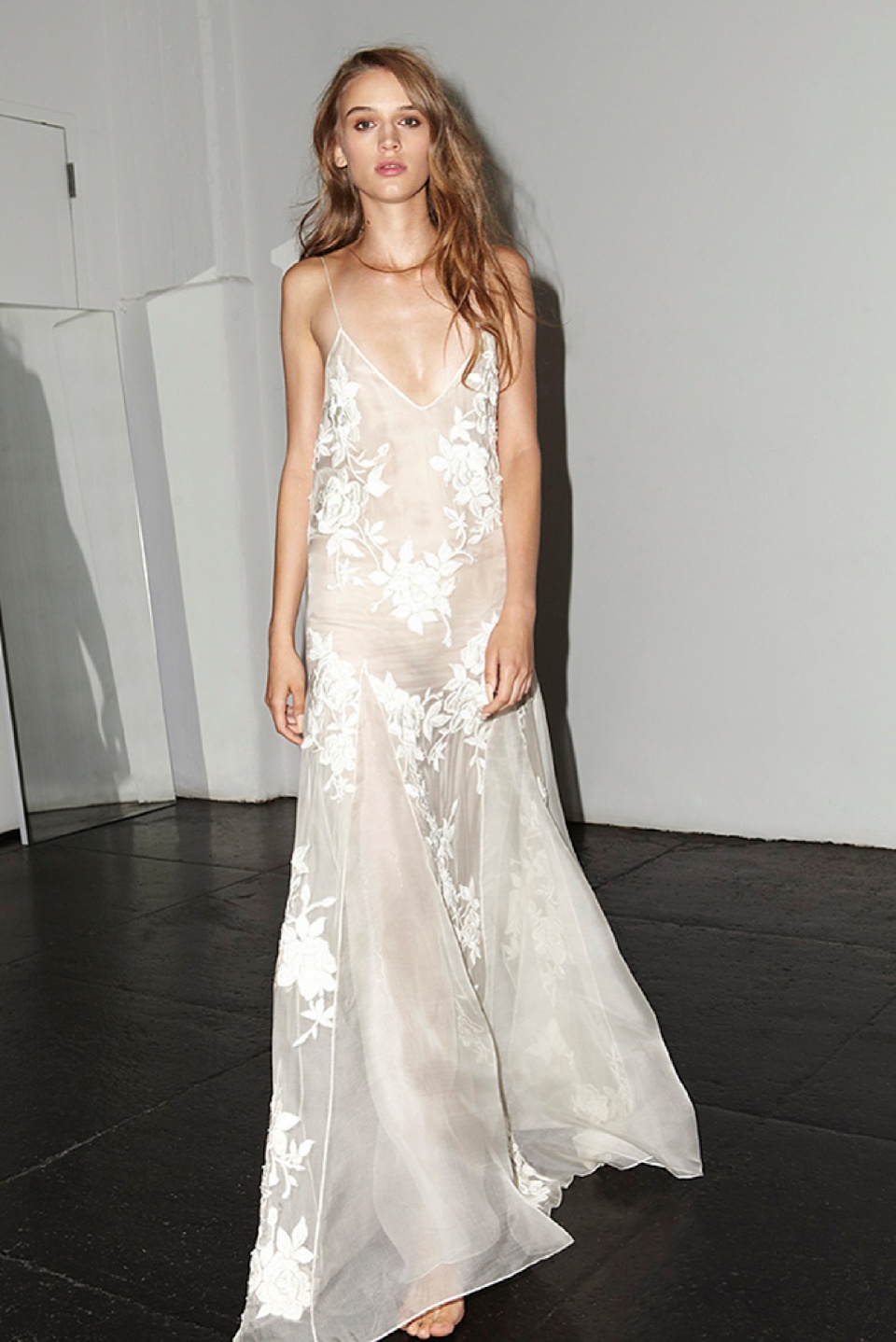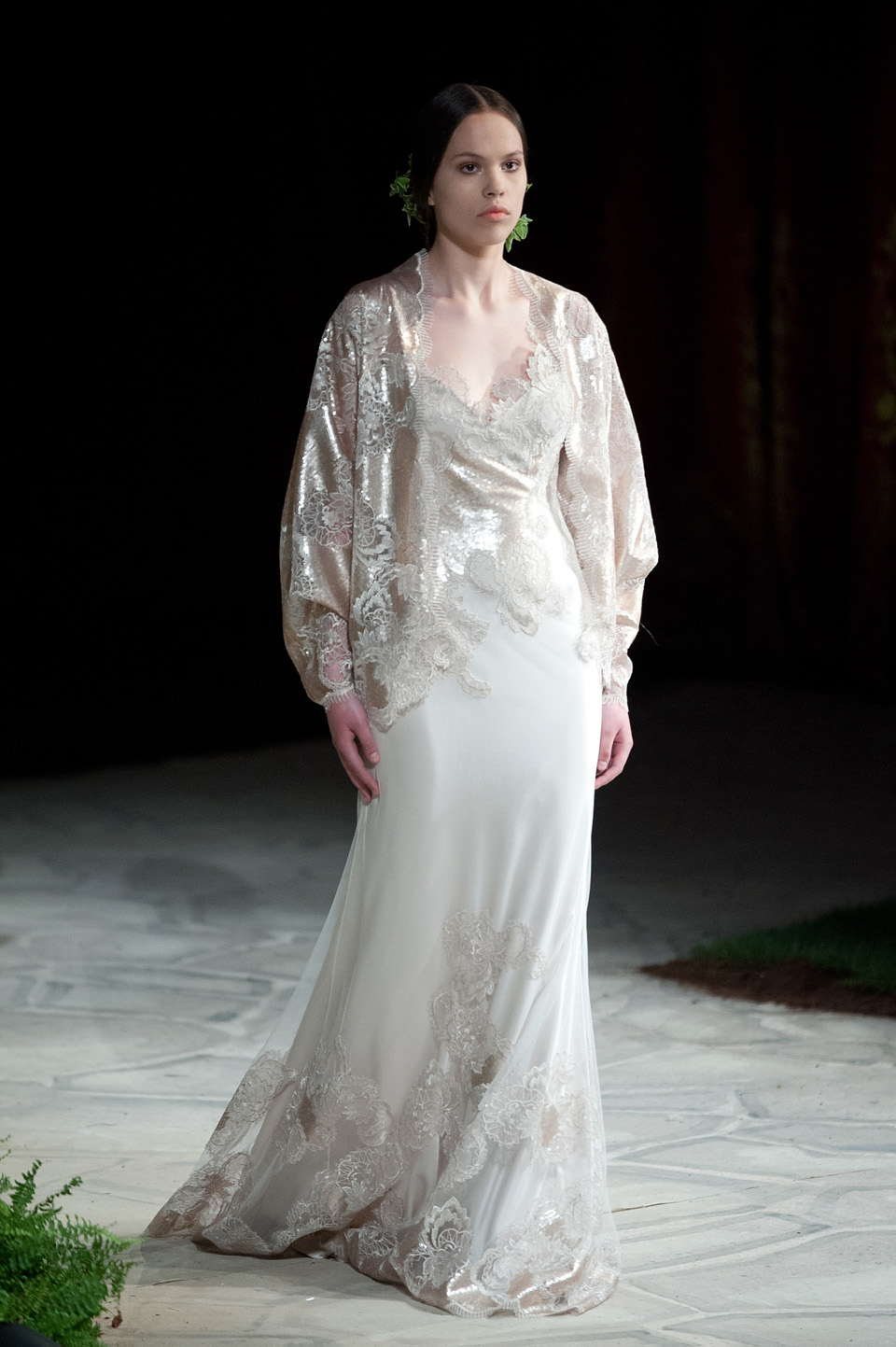 Halfpenny London (top 3) + Houghton NYC + David Fielden (bottom 2)
A myriad of designers have allowed the decadent thirties to inspire this season, from Claire Pettibone's Romantique collection to Catherine Deane and David Fielden, whilst Australian-based Bo and Luca add a little carefree attitude to your bridal look.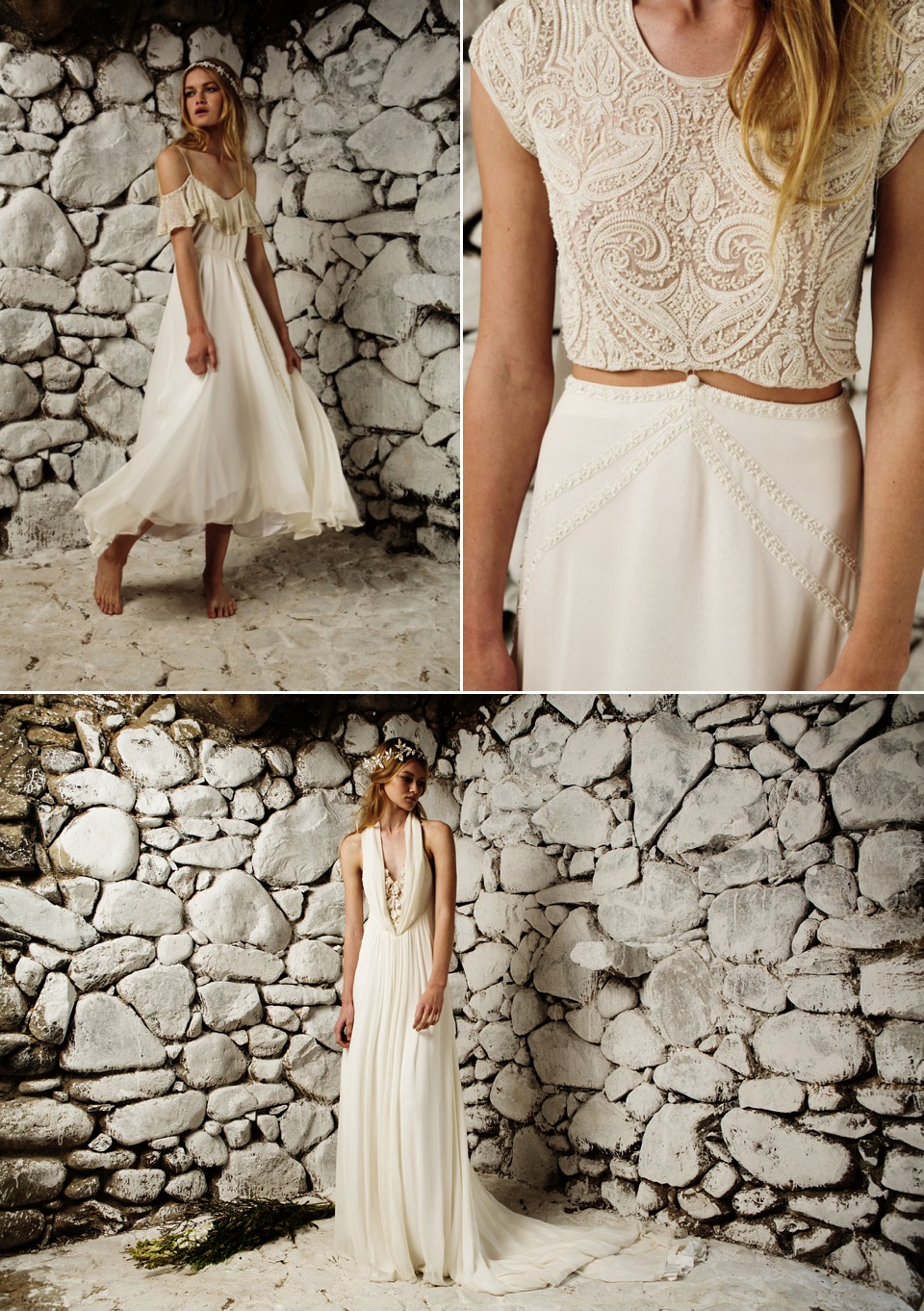 Bo & Luca via Loho Bride
Jenny Packham launched her new Midsummer Night's Dream inspired collection in New York last month and we featured it on Love My Dress earlier this week – take a look here.
Jenny Packham's 2016 collection for brides
Accessories follow suit – beautifully fragile and inspired by the same disorderly woodland foliage. Debbie Carlisle's delicate hair accessories worn alone or paired with sweet cap veils, perfectly complement an unfussy frock, whilst flower crowns are more elusive this season; soft and pretty with a little greenery amongst small blooms.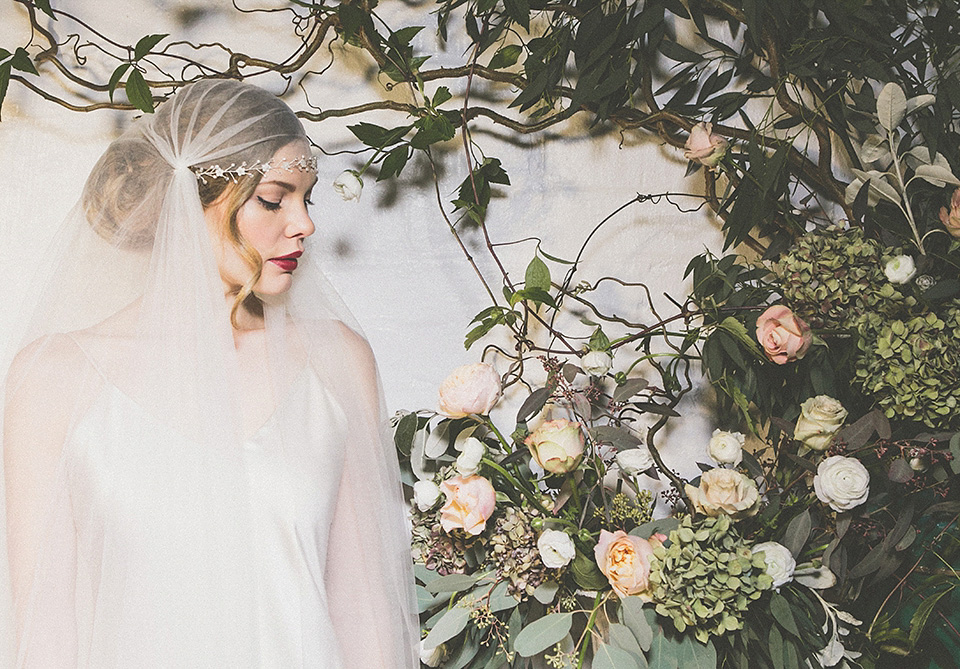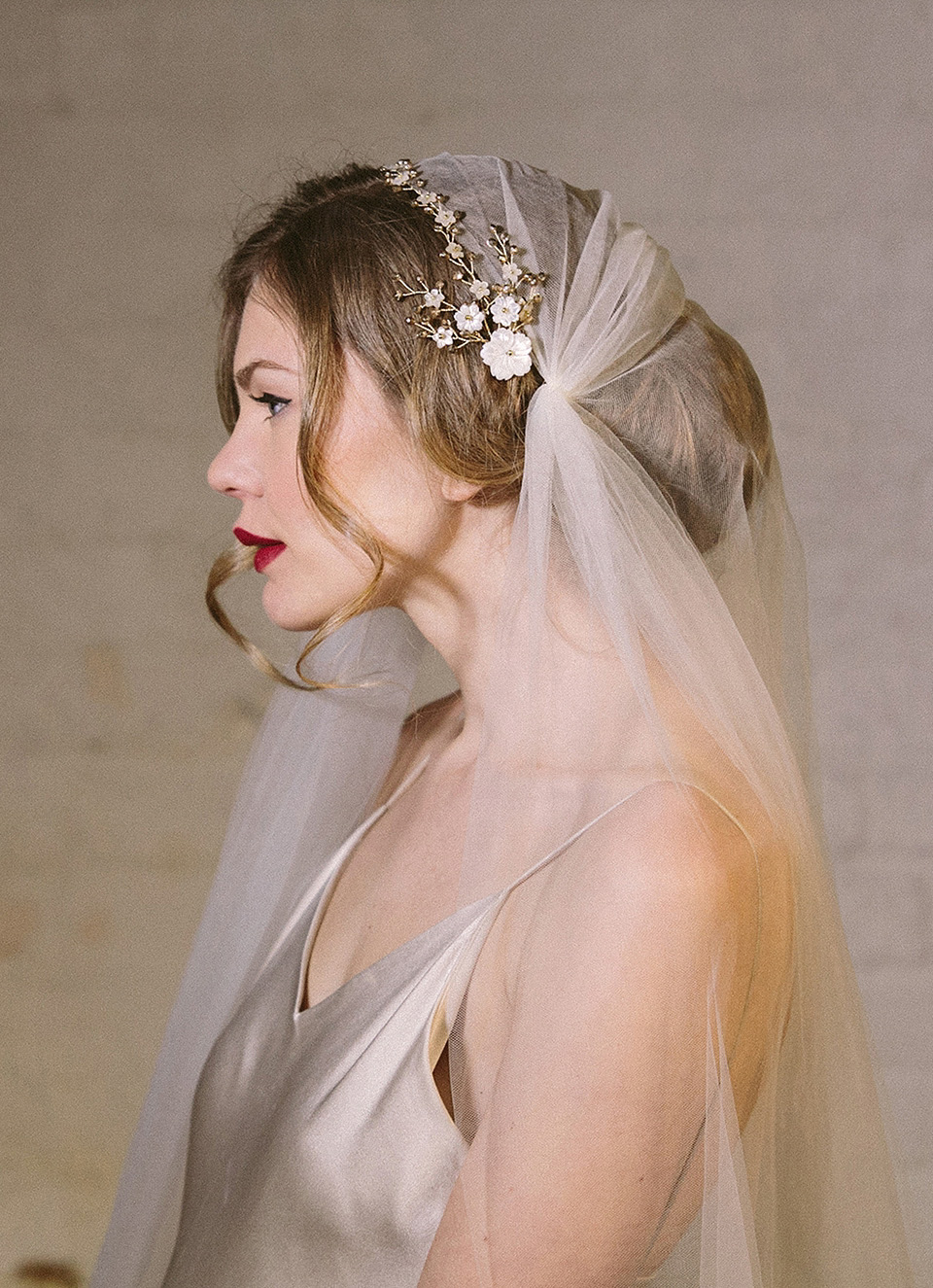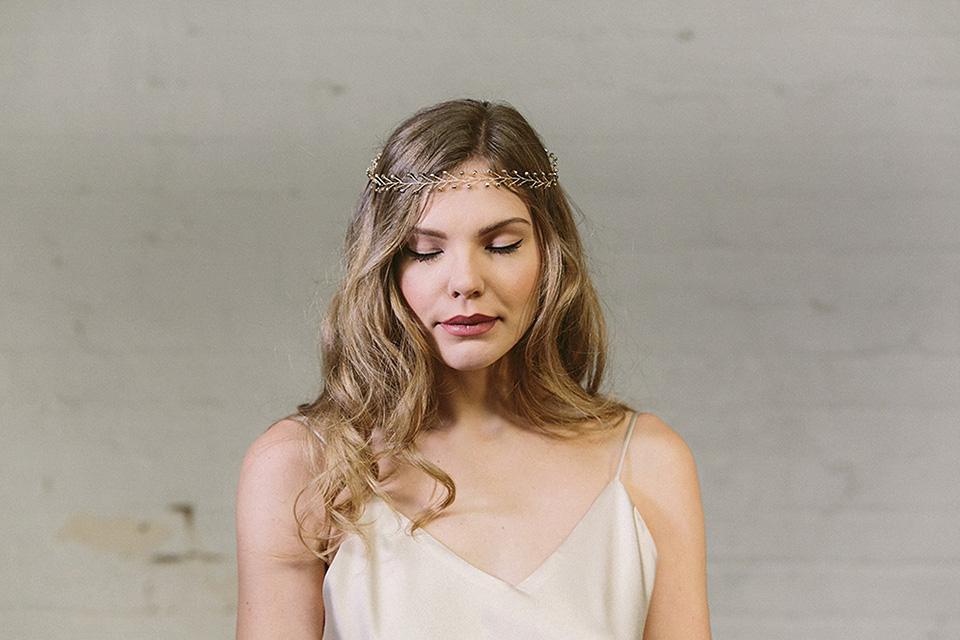 For hair and make-up, less is more. Wedding hair also needn't be perfect, with romantic tendrils nonchalantly escaping from a soft side-bun or a low French roll. Bohemian waves also work and look effortless with crown-like hair accessories.
Bridal make-up is designed to emphasise glowing features, leaving skin a little dewy and with rose tones used to give cheeks and lips an subtle pinch of colour. We loved the soft raspberry lips seen on Topshop Unique's spring/summer catwalk – pair with a strong brow and a smudge of brown eyeliner, as seen at Emilio Pucci and Valentino.
I hope you've loved this bridal fashion trends update – let us know if you're looking to Shakespeare to inspire your own wedding day.
Have a lovely bank holiday weekend all,
Love Sarah-Leigh x
As well as being our regular fashion contributor, Sarah-Leigh Wade is the International Contributing Editor for Olivia Palermo.  She also co-runs events and communication agency What Peggy Did Next and is the lady behind Bridal Boot Sales.  You can see Sarah-Leigh's own wedding here.