We're keen to reach out to our US readers this evening (hello to all of you taking lunch on the East Coast!) to tell you that The Wedding Garter Co have launched a new US site – which absolutely needs to be bookmarked by all of our discerning American soon-to-be-wed readers. Immediately!
Wearing a garter is just one of many traditions that English brides share with their American cousins. It is still a thrill every time we send a garter anywhere but I do love seeing our garters head off to California, Idaho, Hawaii and all over! Our classic styles seem to be particularly popular, thank you to all our American brides, we hope you enjoy the new site!" (Sarah Jane, Designer, The Wedding Garter Co)
Since launching on our own beloved wedding blog pages last year, The Wedding Garter Co have sold hundreds of garters to the the USA, and so so the rather wonderful creative team behind this quintessentially English brand thought it about time their cousins across the pond had their own website.
The Wedding Garter Co US site is displayed in dollars and has all the information US customers will need.  Shipping takes just 5-7 days, though the team are adding a 'next-day' option soon! They even have a 'no quibble' returns policy extending up to 28 days.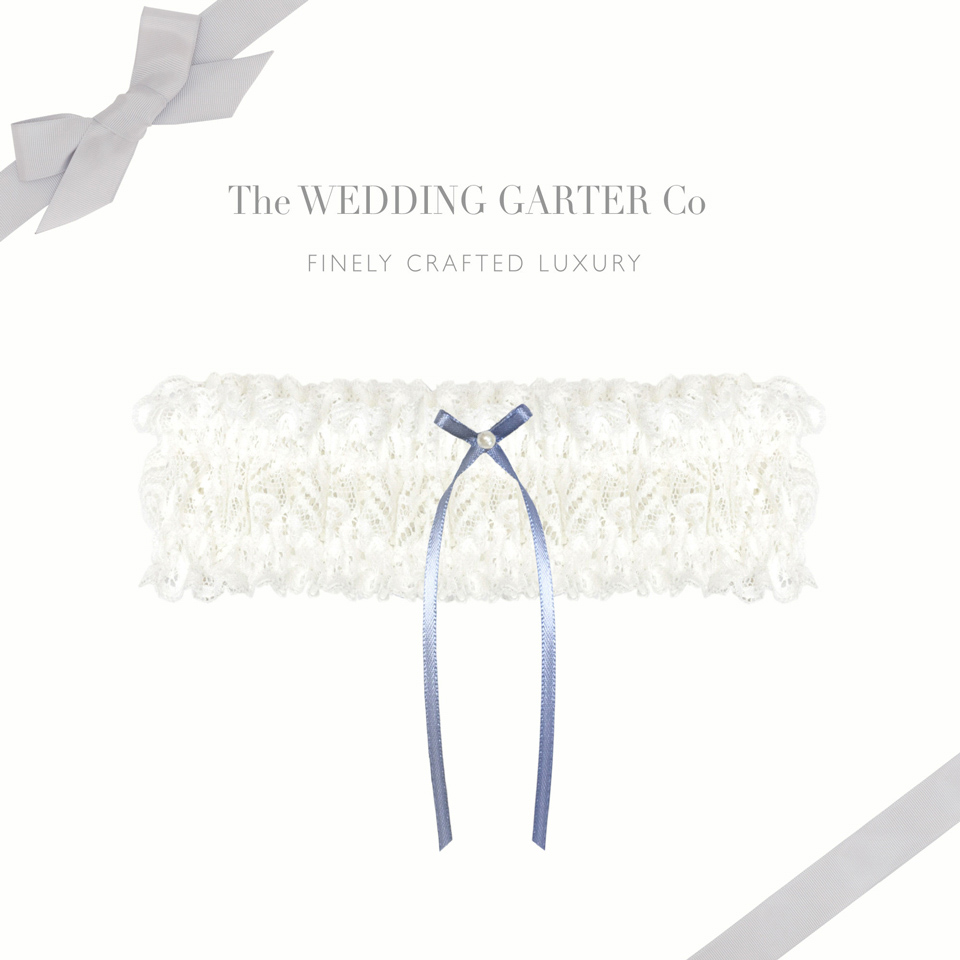 These beautiful wedding garters are the exact same quality as those you will find selling on the UK site and will be packed with love in boxes that are finished with a beautiful wide ribbon bow. All sizes are available for the absolute perfect fit (because one size doesn't fit all, of course) from plus size to petite. 
To celebrate the launch of the new US based Wedding Garter Co site, the founding team have prepared a little promotion for our US readers: the first 10 orders received as a result of this post, will receive $10 off their order. Simply use the code 'LOVEMYDRESS' at checkout.
We don't however, want our UK brides to feel left out, so the same code will work here in the UK on the British website too – using the 'LOVEMYDRESS' code will provide you with a £6.50 discount at checkout (first 10 orders only). I do believe that's a rather splendid treat – but you'll need to act quick so not to be disappointed ladies (and gentleman!).
I know that most people are aware of how much I love my job, but one of the finest aspects of it is being able to connect with businesses like The Wedding Garter Co. They are an absolute pleasure to work with and have created a series of beautiful hand-crafted products with love and passion. It's just exactly the kind of wonderful business I adore in this industry – hence the reason this wonderful little company is now listed in Little Book For Brides.
Enjoy choosing your favourite garter my friends,
Love Annabel x