Pinch punch, first of the month! Well, I for one can't believe it's November now so welcome to the final throes of autumn but most importantly, welcome to another Sunday feature packed full of advice from the marvellous members of Little Book for Brides. This week, we've asked these brilliant and hardworking hair and make-up artists for their advice to help you get wedding ready. From when to book and how to choose the right supplier through to timings on the day and top tips to get your skin and hair in the best possible condition, it's all here. And, given that the Christmas and New Year party season is lurking on the horizon too, there's plenty here to help you look your best for festive merriment too.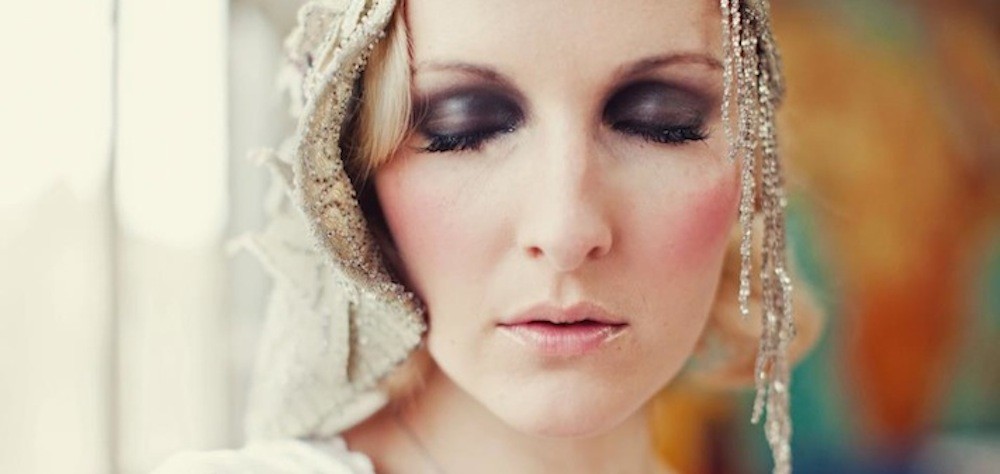 Lipstick & Curls
Image from Annabel's book 'Style Me Vintage Weddings'
See the book launch here
So, let's jump right in to this beautiful feature and start right at the beginning – choosing the right hair and make-up artist for your wedding day. There's no doubting that fact that putting yourself in someone else's hands (quite literally!) can be a daunting prospect, particularly when you know that you're going to be the centre of attention all day long. Our experts have some wise words for you:
"Picking the right make-up artist is crucial," says Tippy Logronio. "Most make-up artists have a signature look so decide on your look first, whether it's soft, natural, vintage, boho, dramatic or whatever you like. This will help you narrow down your choices to choosing the right make-up artist so, if you like natural make-up, don't go for a make-up artist that has a portfolio of dramatic looks."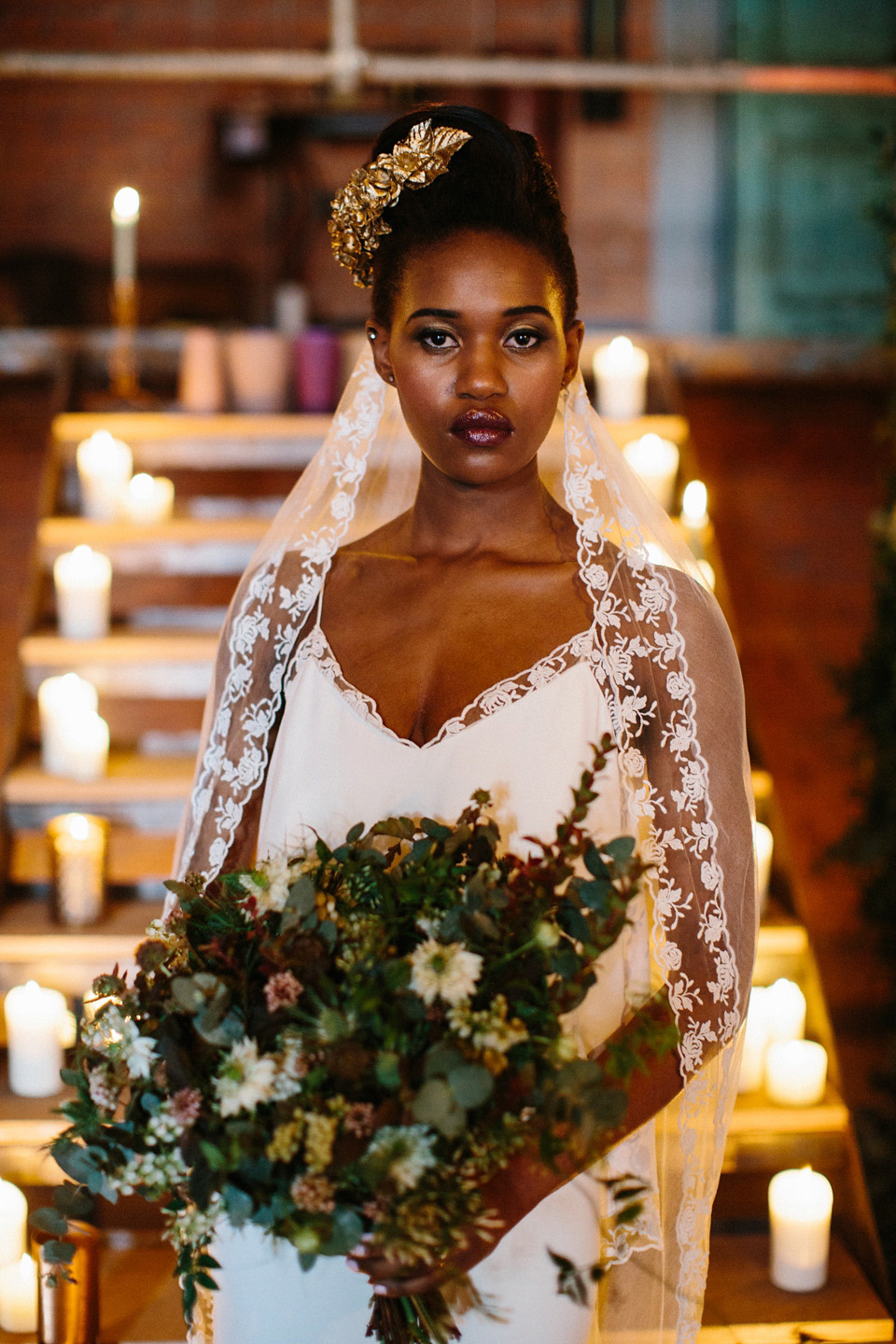 Tippy Lognario
See this full shoot on Love My Dress
"Do your research," adds Teresa Jolly. "Look at their style, ask what products they use, what experience they have and what testimonials you can view. Then, choose the best fit for you."
This might not be the time to simply choose the cheapest option either as Becky Flynn explains:
"Look through their portfolios and make sure it fits with your vision. Your make-up will need to photograph beautifully so this is an investment. Ask lots of questions, take your time getting to know your make-up artist and make sure you love what they create."
Kylie Michael
See this full wedding on Love My Dress
Photography by Laura McCluskey Photography
All of our experts agree that booking as early as possible is crucial to secure the services of your chosen hair and make-up artist and there are many reasons why working with a professional on your wedding day is a good idea:
"You'll be filmed and photographed from all angles all day long and, if you look your best, you'll naturally feel much more confident in front of the camera. A make-up artist will have a wide range of tried-and-tested techniques up their sleeve to ensure that you not only look beautiful in person but, even more importantly, that you photograph well," explains Catherine Bailey. "HD cameras are not kind and a professional make-up artist is your best ally!"
"The period before the wedding ceremony is often emotionally very intense," continues Catherine. "Your make-up artist will be there to soothe your nerves on the day so you need to find them a calming influence."
Becky Flynn
Jade Nott Photography
So, you've found the perfect hair and make-up artist, how do you go about narrowing down your ideas and finalising your wedding day look?
"Try putting together a few images of looks you like, either creating a moodboard from pictures in magazines or use Pinterest," suggests Frances Moore. "This is a great tool and you can show your make-up artist your idea of perfect bridal make-up."
"I always take into account the theme of the wedding, style of the dress, colour of the bouquet and much more when I create a bridal make-up look," says Lauren Elle. "I also suggest that my brides collect and photos of make-up that they like. Anything visual can really help with the inspiration for the make-up look."
"Don't worry if you don't have a clue where to start," says Lucy of Lucy Jayne Make-Up. "I can suggest styles that will look incredible on you and try them until we have something you absolutely adore. I'll happily keep tweaking until we have a look you're completely happy with."
Amanda from Lipstick & Curls agrees that being happy with your look is key to wedding day confidence:
"Feeling relaxed and assured with your hair and make-up styling is key to your happiness on the day and it's as important as the dress in my opinion. Stay in control and only choose a look you're 100% happy with. Always try the style and wear it to see how you feel. If you're not comfortable, you must keep making changes until you are."
Kylie Michael agrees: "Your perfect make-up and hair look should be the most glamorous and perfect version of occasion make-up and hair. If it isn't right, never be afraid to tell your chosen artist and tell them why. They can modify the look accordingly for you and, if they don't, find someone else who supports your vision."
"Over the years, I've picked up that the closer you stick to your usual style habits, the more satisfied you'll be with your bridal make-up and hair," says Kristina Gasperas. "For example, if you're a bit of a tomboy, a naturally fresh 'it's me but on a good day' look will make you feel at ease."
Before we move onto those all-important tips for getting yourself in excellent condition before the big day and advice on how to manage the wedding morning itself, I'll just add these reassuring words from Kristina Gasperas…
"The most frequent request I get when it comes to bridal make-up is 'please make me look myself but the best I've ever looked'. In my opinion, make-up isn't there to be obvious. It should discreetly enhance and correct to be flattering and harmonious with your whole style choice to make you look and feel your best ever. Think about red carpet events – the looks are styled to perfect so that make-up, hair, dress and colour choices work in perfect harmony to create the desired effect."
Now, on with our experts' professional advice on preparing yourself for your wedding…
"First of all, and most importantly, stick to a regular skincare routine," says Tippy Logronio. "I cannot stress enough how important it is to cleanse, tone and moisturize. No more going to bed with your make-up on! Find a skin cleanser that's right for you, exfoliate only twice a week and tone with rose water as it calms the skin. It's also important to finish with a moisturiser to keep the skin hydrated and glowing."
"Do not change your skincare routine just weeks before you wedding," cautions Teresa Jolly. "This could lead to breakouts. Also, remember to drink plenty of water to hydrate your skin."
"If you find your skin becomes sensitive or sore in the lead up to your wedding, perhaps triggered by stress or worry, I swear by French skincare brand Avene's Skin Recovery Cream," says Catherine Bailey. "It's incredibly soothing and your skin will love it."
"It takes around a month for skin to renew itself," explains Lucy from Lucy Jayne Make-Up. "So you need to get into a good skincare routine in advance. This doesn't just mean cleansing, toning and moisturising but drinking plenty of water and eating lots of fresh fruit and vegetables. You might also want to take a vitamin supplement to boost your skin's health."
Elle au Naturel
From this feature on Love My Dress
Whilst we're on the subject of fresh fruit and vegetables, Kristina Gasperas has a fantastic skin-loving smoothie recipe to share plus another idea for a great detoxing drink:
"My favourite ingredients for a morning smoothie are a third of an avocado, a big piece of ginger, a handful of spinach, some broccoli, a few asparagus spears, a dollop of green peas, a carrot and some beetroot. Also, a glass of warm water with the juice of half a lemon squeezed into it is really good for detoxing our digestive system."
But, it's not just skin that you need to look after; you need to pay attention to your lips as well:
"When it comes to lip balm, it really is the more the better, especially in the week leading up to your wedding," says Emily from The Wedding Hair Company. "I can't stress this enough and it's vital to have smooth soft lips so that the base your lipstick is applied to is a good one. One of the most popular lip colours is nude and this shows up imperfections more than any other shade!"
"As tempting as it might be, try not to bite of chew your lips, however nervous you might be before your wedding," says Frances Moore. "Instead, opt to moisturise with balm or lip salve. This is especially important if you're wedding a strong colour like red so that the colour doesn't 'sink' into the affected areas."
Should you be planning on colouring your hair or boosting your skin colour with a spot of fake-tan before your wedding, you absolutely need to think about when is the best time and again, our experts have some advice for you:
"If you're considering fake-tan, you need to experiment with this around 2-3 months before your wedding and it's an idea to come to your trial with the tan you intend having your wedding day," says Lucy from Lucy Jayne Make-Up. "The same goes for hair colour. You'll feel more confident if you've established your exact look with time to spare."
Portraits Bridal Hair & Makeup
For the Most Curious Wedding Fair
See this full shoot on Love My Dress
"If you're planning to get your eyebrows waxed, tinted or threaded, I would recommend having a trial beforehand," says Lauren Elle. "Then have the same therapist re-create the same look 2-5 days before your wedding day."
Whilst we're on the subject of eyes, lots of the Little Book for Brides hair and make-up artists are fans of eyelash extensions and again, there's lots of reasons why these are great for brides:
"Eyelash extensions are probably the best tip I can give," says Emily from The Wedding Hair Company. "They're applied with such precision and detail so they're super customisable and you can get the exact look you're going for be that a faint flutter or full-on glam. They also save loads of time on the morning, they're guaranteed to stick around despite the (potential) tears AND they last through your honeymoon."
Lipstick & Curls
From this feature on Love My Dress
Photography by Joanna Brown
If you decide to opt for faithful false lashes, Amanda from Lipstick & Curls has this advice:
"False lashes can be fab additions but try them out beforehand to see whether they're comfortable and to check that you're happy with the results. I always use semi-permanent glue so I am 100% confident they'll stay where I put them. Using individual lashes can be more comfortable and it'll give you a more classic look."
Kylie Michael
See this full wedding on Love My Dress
Photography by Laura McCluskey Photography
Let's move onto the day itself and firstly, the timings on the morning:
"When brides contact me to make a booking, one of the things they always ask is 'how long will it take to do on the day?'" says hair stylist extraordinaire Sharon Roberts. "As a rough idea I say 20-30 minutes prep for the bride, 45-60 minutes per bridesmaid and then 45-60 minutes final styling for the bride. That adds up to a fairly early start event with just three bridesmaids and a 1pm wedding!"
"Hair and make-up should be finished 45-60 minutes before you're due to leave as this will give you enough time to get dressed and have a few informal photos," continues Sharon. "If you want more formal photos, you need to leave another 30 minutes. This is all pretty straightforward if you're getting ready at home or in a hotel but, if you want to get ready at your venue and they don't allow access until say 11am, this could cause problems. However, we can solve this by doing part of the preparation at your home but this will add time so be prepared to start earlier than you though and do be sure to let your hair and make-up artist know so they can plan their timings."
"I like to create a timetable for the morning of a wedding so I know in which order everyone is having their make-up applied," says Lauren Elle. "This way, you can easily work out your start time and everyone knows where they're supposed to be and at what time which makes it easier to plan when to have breakfast, shower and have your hair styled. I really recommend this as it stops time running away with you on the day."
"On the wedding morning, I like to light a scented candle and play some relaxing music while I'm going everyone's make-up," says Ellie from The Beauty Aisle. "These little things help to keep 'the getting ready bit' calm and make sure it's an enjoyable experience."
Lauren Elle has more excellent advice for the morning of the wedding:
"If you or your bridesmaids have a strapless dress or aren't wearing a dress that's floor length, make sure you avoid unwanted marks and lines by not wearing socks and opting for a strapless bra in the morning while everyone's getting ready. Also, dressing gowns are perfect for everyone to wear on the morning of the wedding – they look pretty and they're easy to remove. I would avoid silky gowns though as they can be a bit sticky and unless it's a winter wedding, I'd also avoid onesies as it's easy to overheat in the summer!"
As for products, what's essential for your wedding day look?
"You'll certainly need a lip product that's going to stay," says Amanda from Lipstick & Curls. "My advice is to make use of the 'try before you buy' invitation from most make-up companies. Always choose a matte or semi-matte lipstick as these are less greasy and less likely to move and slip around on the lips and that makes them much longer lasting. Try a few on the back of your hand – you'll see which product is more matte as it will be the one that's denser in colour."
"Use a waterproof liner," continues Amanda. "There may be tears, it may be hot and you don't want smudge. If you're working with a stylist, insist that they use a waterproof product."
Once your hair and make-up artist has left for the day and the celebration are in full swing, you might like to keep topping up your look to make sure you're always ready for the camera and looking your best"
"I always recommend putting together a touch up pouch for the big day," says Tippy Logronio. "Inside, you'll need blotting paper or pressed powder to keep the shine a bay, cotton buds for corner tears, a handy waterproof mascara just in case, blusher for the evening party and of course, your favourite lipstick or gloss."
And with that, it's time to end today's feature. A huge huge (and incredibly good-looking!) thank you to the brilliant hair and make-up artists from Little Book for Brides who contributed to this feature. You'll find more details about their work, and other splendid professionals over on www.littlebookforbrides.com but for now, I'll leave you with a line from the lovely Lauren Elle:
"After all the preparations and build-up, just sit back, relax, sip champagne and let us look after you. All you need to do is enjoy the best day of your life."
Love Tamryn x