Good afternoon lovely readers, I'm so delighted to be able to share this feature with you today in support of a beautiful new wedding boutique that has opened in the North East of England and very close to my home in Whitby.  Diana, founder of The Little Pearl Bridal Boutique that is based in Pickering North Yorkshire, told me more about these delightful photographs that were captured by fellow Northern creative and talented wedding photographer, Georgina Harrison. I'm also absolutely delighted to say that both The Little Pearl Bridal Boutique and Georgina Harrison are listed in our beautiful new wedding directory, Little Book For Brides.
"With The Little Pearl Bridal Boutique filling up with lots of new gorgeous gowns I wanted to put a little shoot together with my favourite local wedding friends and show some of my very favourite gowns off."
Photography by Georgina Harrison
"The Pheasant Hotel provided the perfect backdrop for our stunning Charlotte Balbier and Sassi Holford gowns. As North Yorkshire's exclusive stockist, Charlotte's new collection 'Willa Rose' has blown me away – with ethereal soft flowing chiffon skirts, rose details and hints of pearls and crystals, Charlotte's gowns take brides on a magical journey."
Silver sixpence in her shoe…
Beautiful wedding shoes by Charlotte Mills
"I just adore the floral inspiration that our designers are bringing through into their new collections.  The gorgeous new Sassi Holford collection has brought the most divine floral lace, colour tones and shapes to our brides-to-be this Autumn.  So unique, soft and dreamy, I am so in love."
"Being nestled amongst beautiful countryside and having lots of romantic, feminine style gowns in the new collections, it seemed perfect to create a true country chic look throughout the shoot.  The Pheasant Hotel in Harome, is a favourite boutique hotel of mine.  It is so versatile, perfect for an intimate country wedding with that added boutique glamour."
"I am very lucky to work with such lovely and passionate local wedding friends and it was an absolute pleasure to bring everyone's talents together on this shoot.  I really love the natural, airy and soft tones in Georgina Harrison's photography."
"Georgina is so lovely to work with – super knowledgable and knows how to get the very best shots, so I was thrilled when she said she'd love to be involved.  It was important to get the styling of the hair and make up right too, which Catherine Elizabeth and Vikki Adams did perfectly."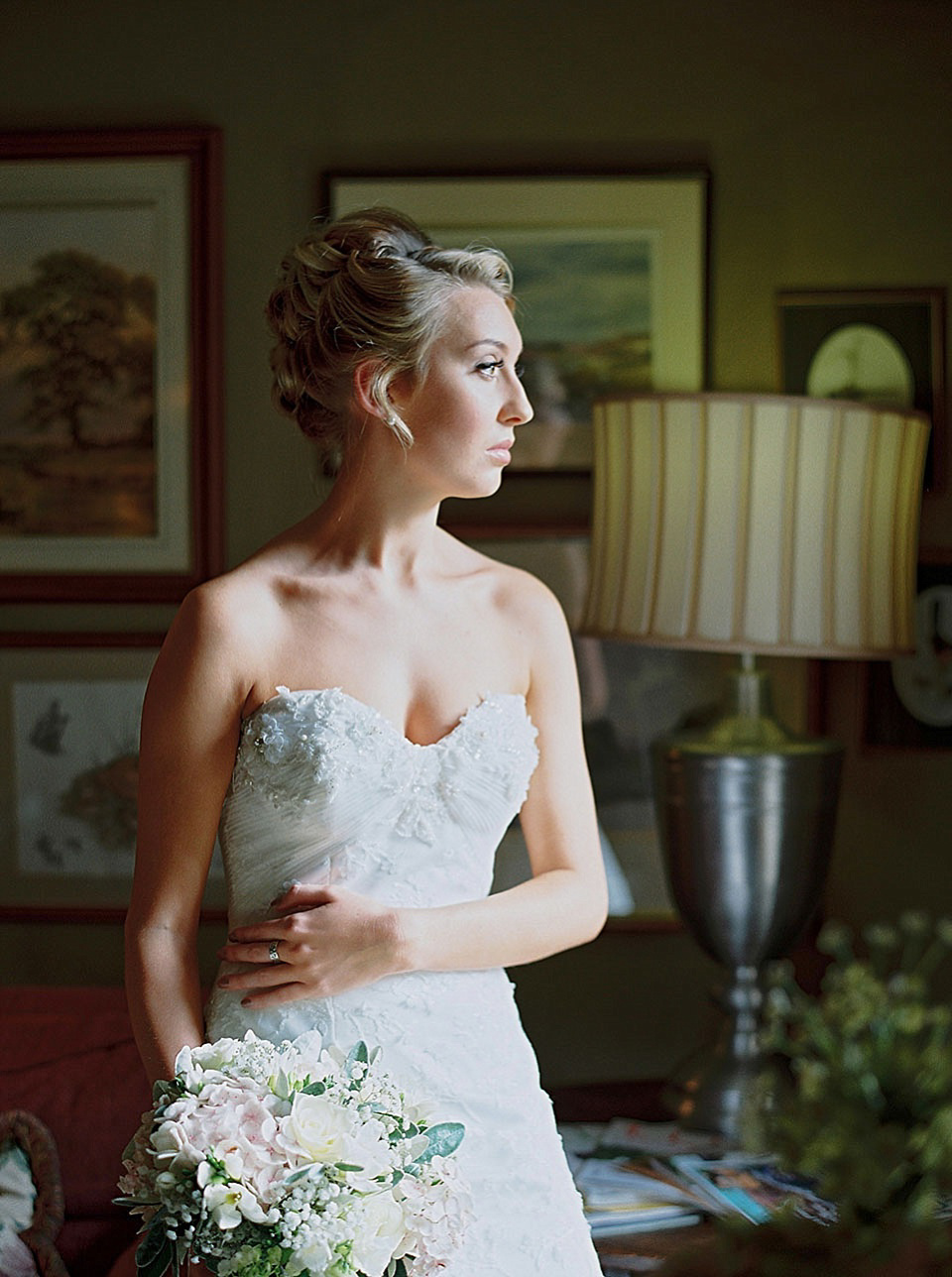 "I wanted to achieve a look of natural, glowing make up, but bringing some feature to the eyes, with soft romantic hair styles."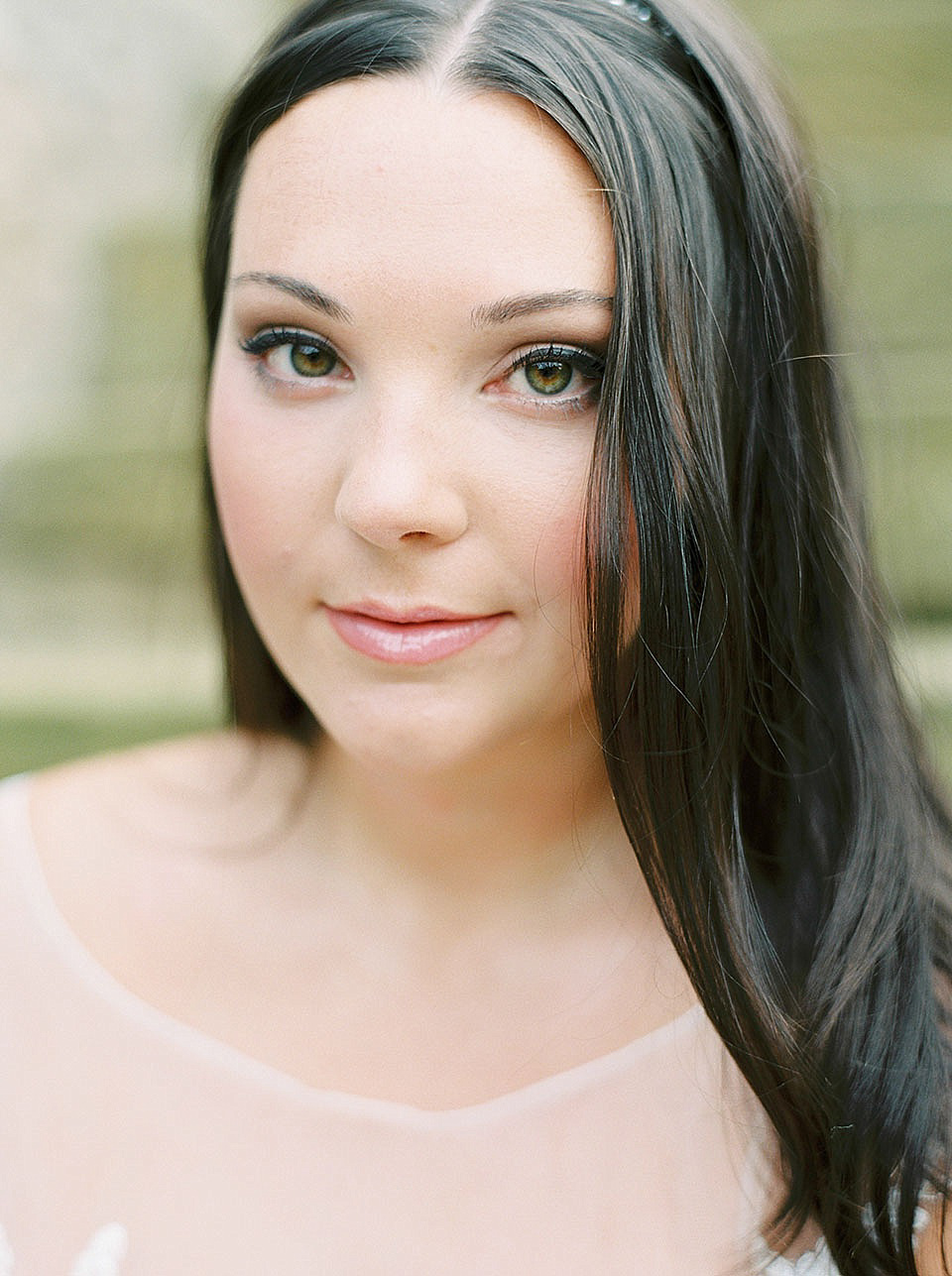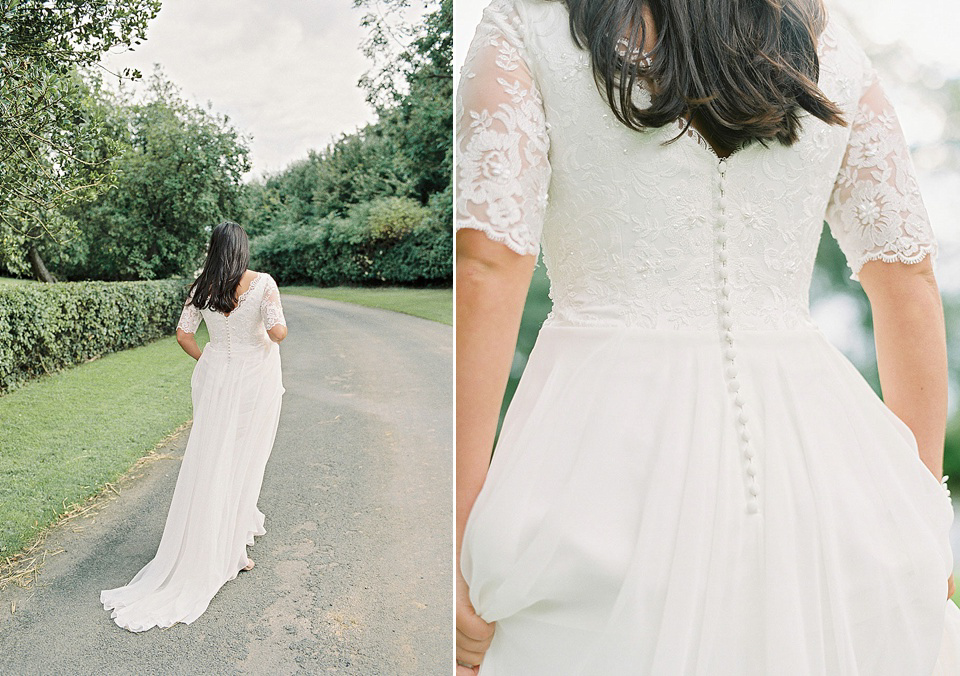 "The floral creations from our good friends Busy Liz's had a real whimsical feel, using a mix of champagne and purple colour tones, with lots of different textures – just beautiful."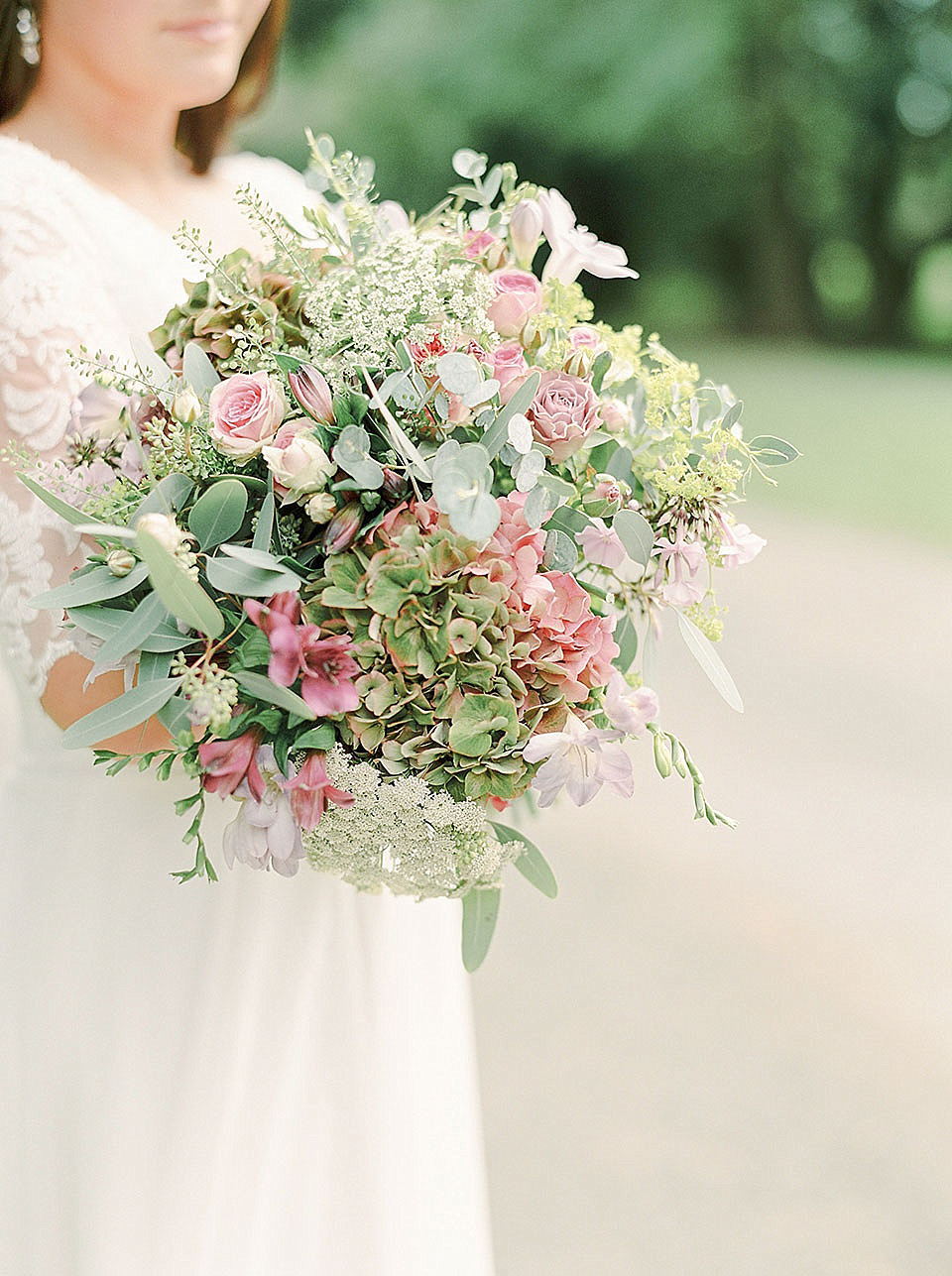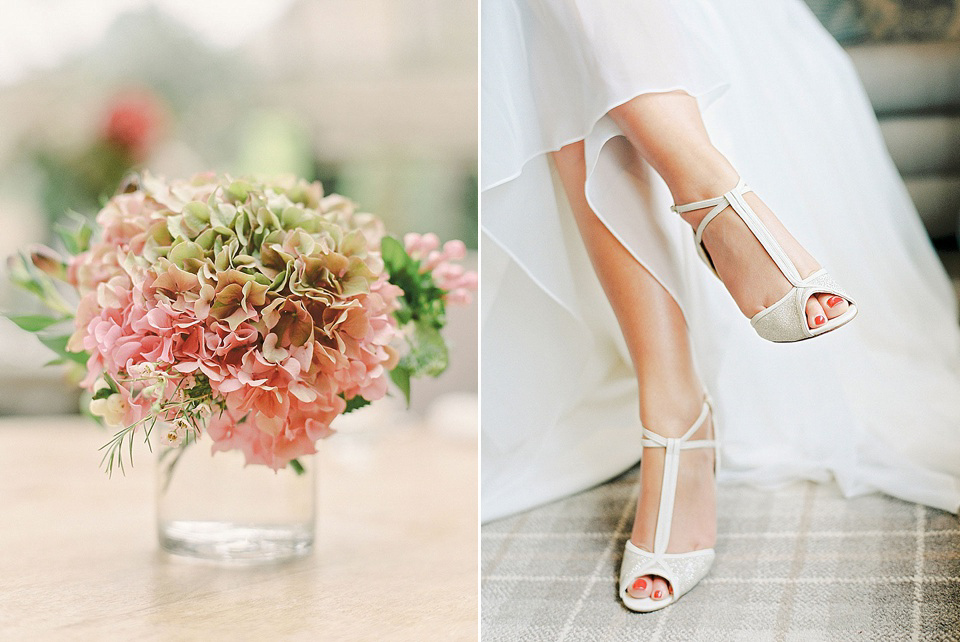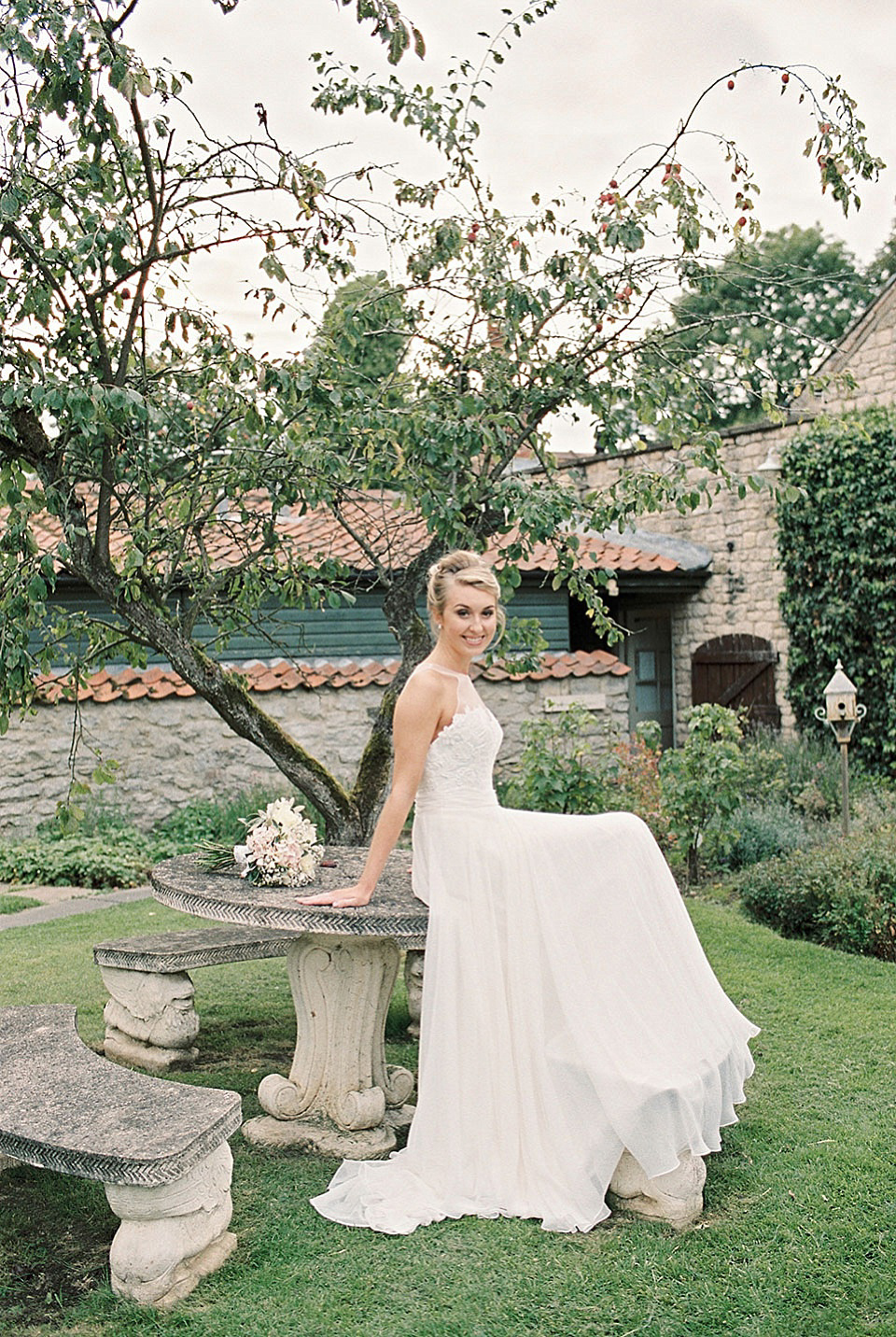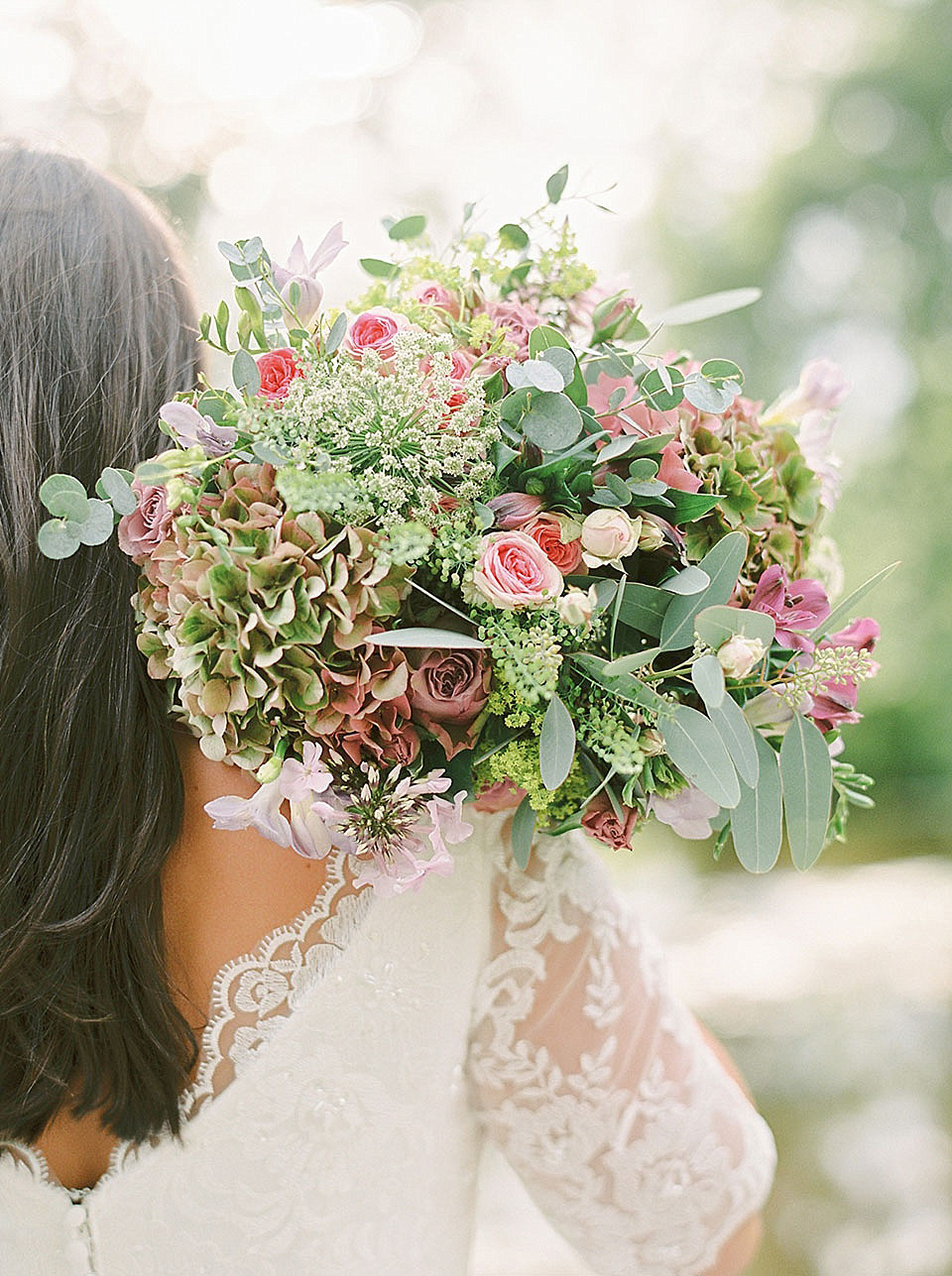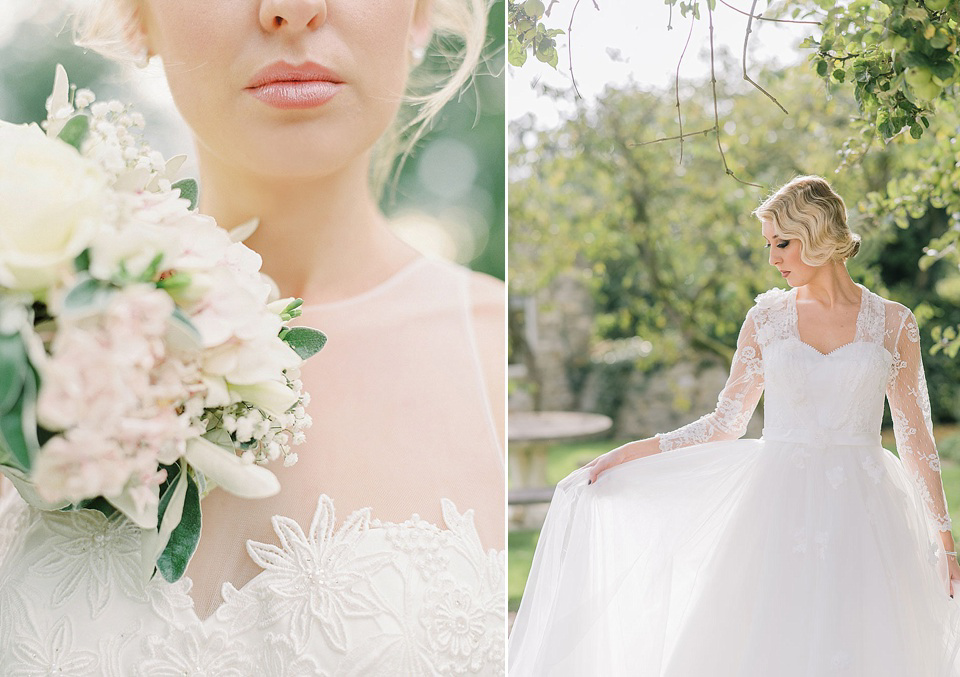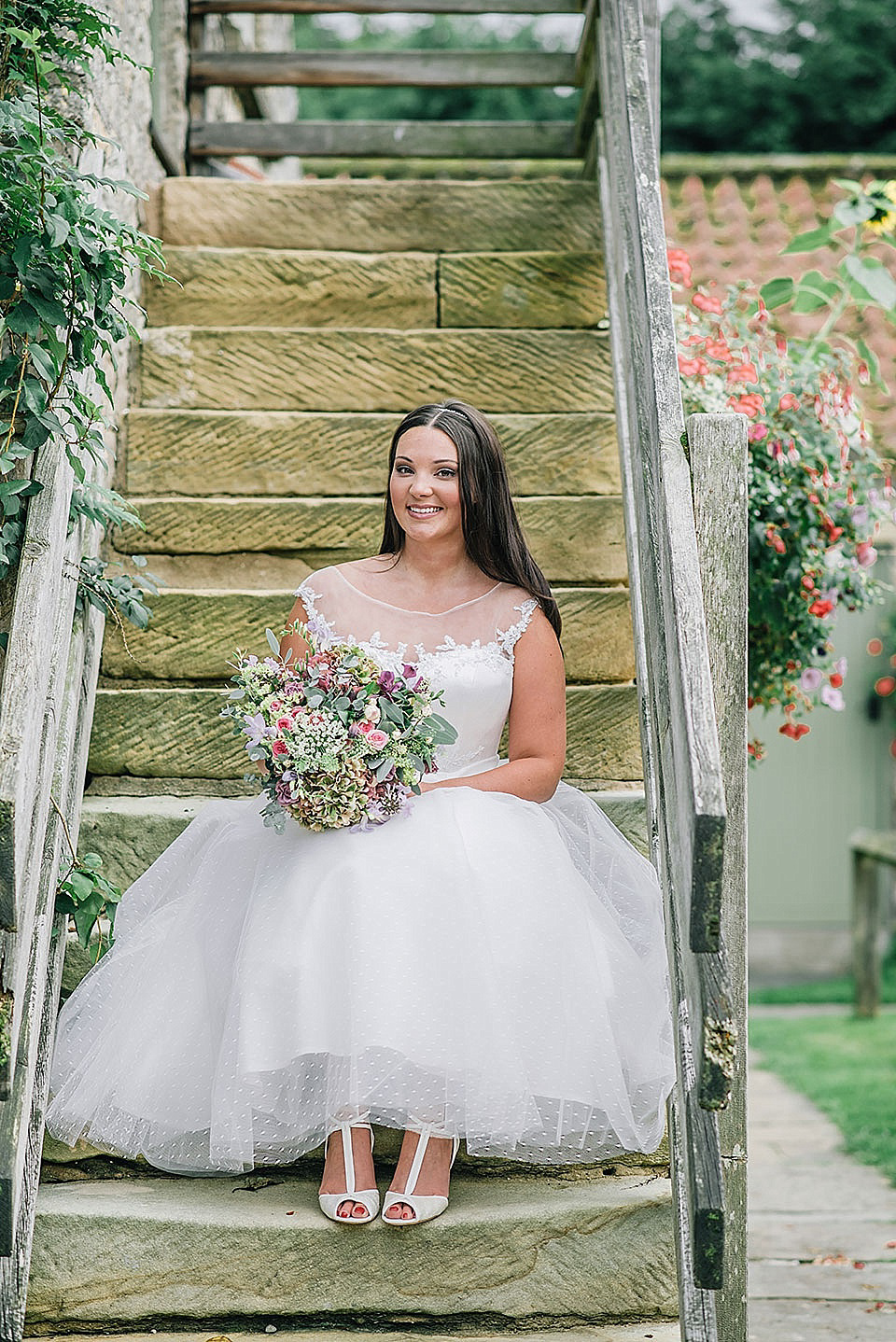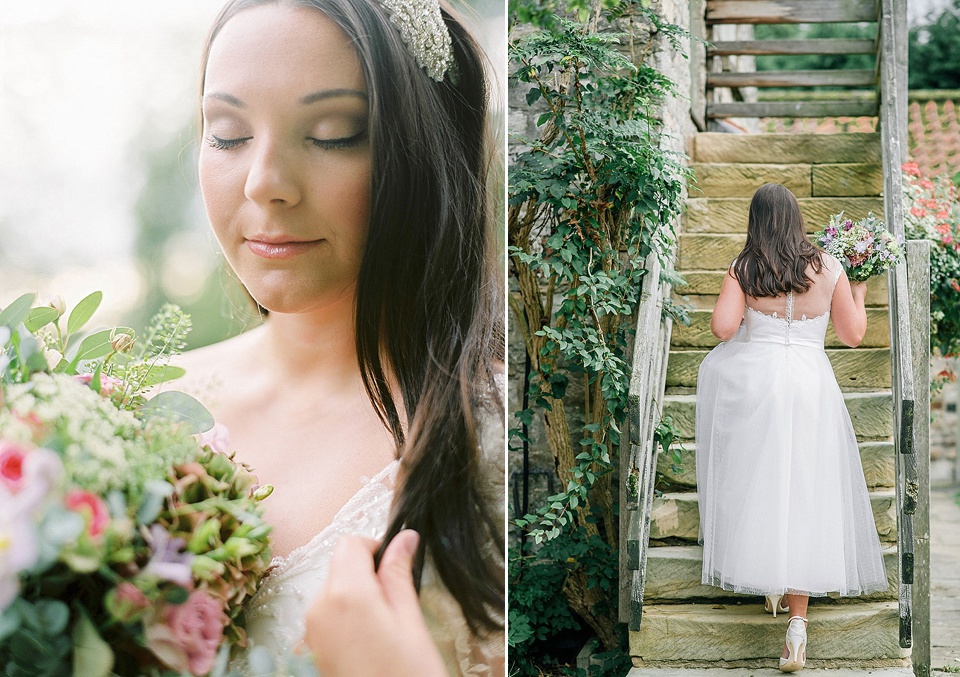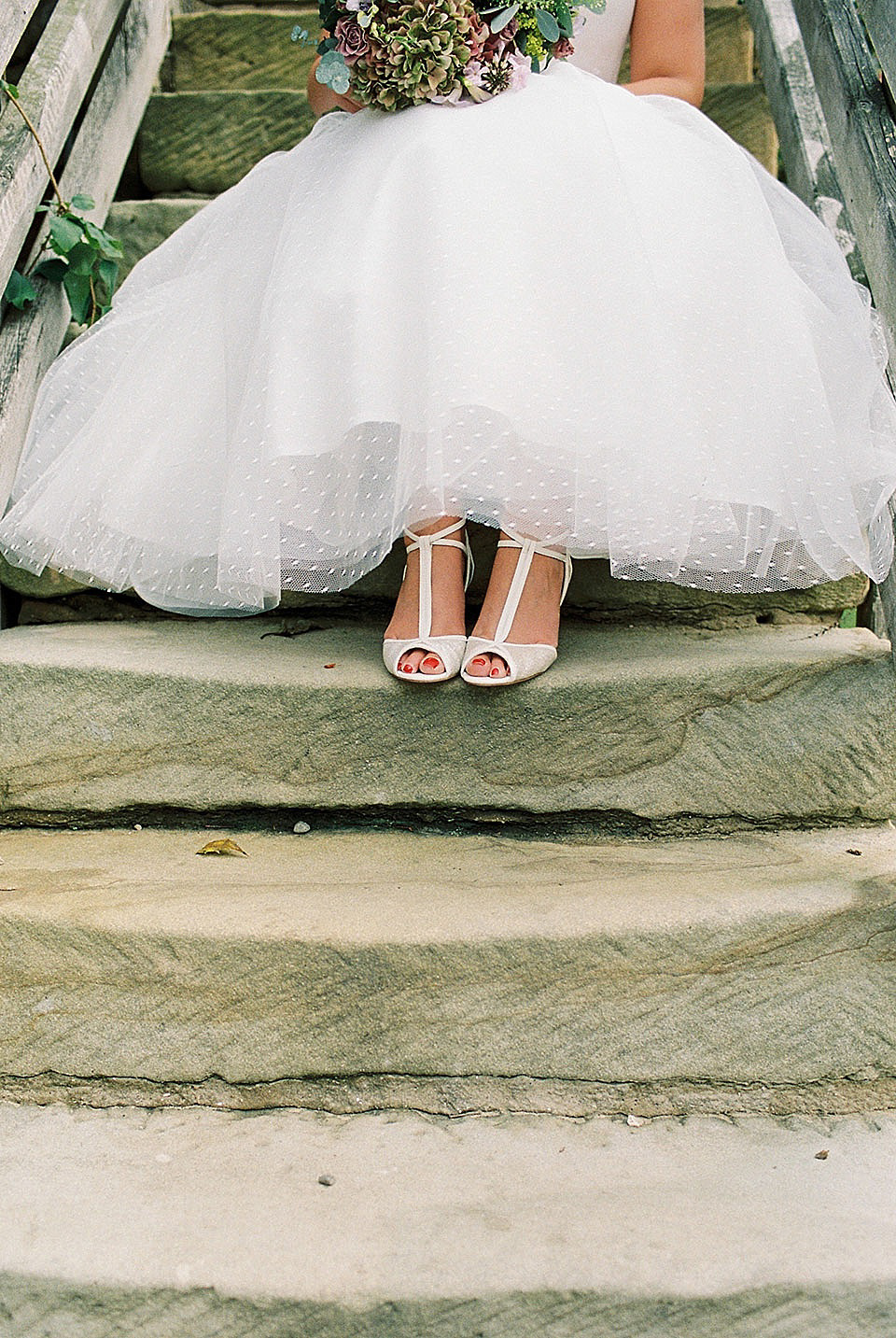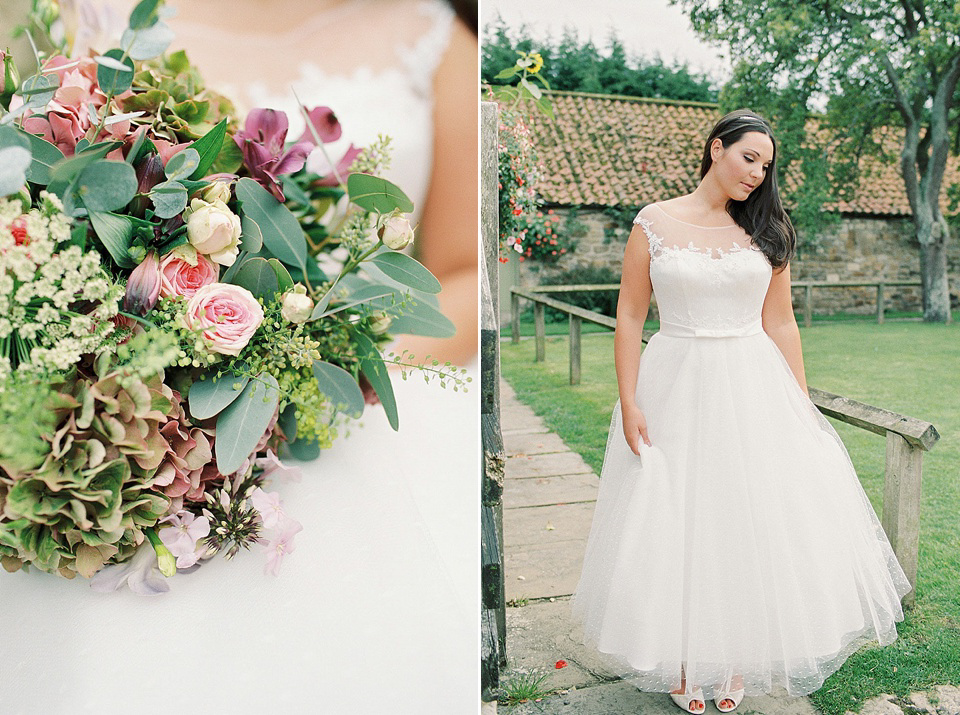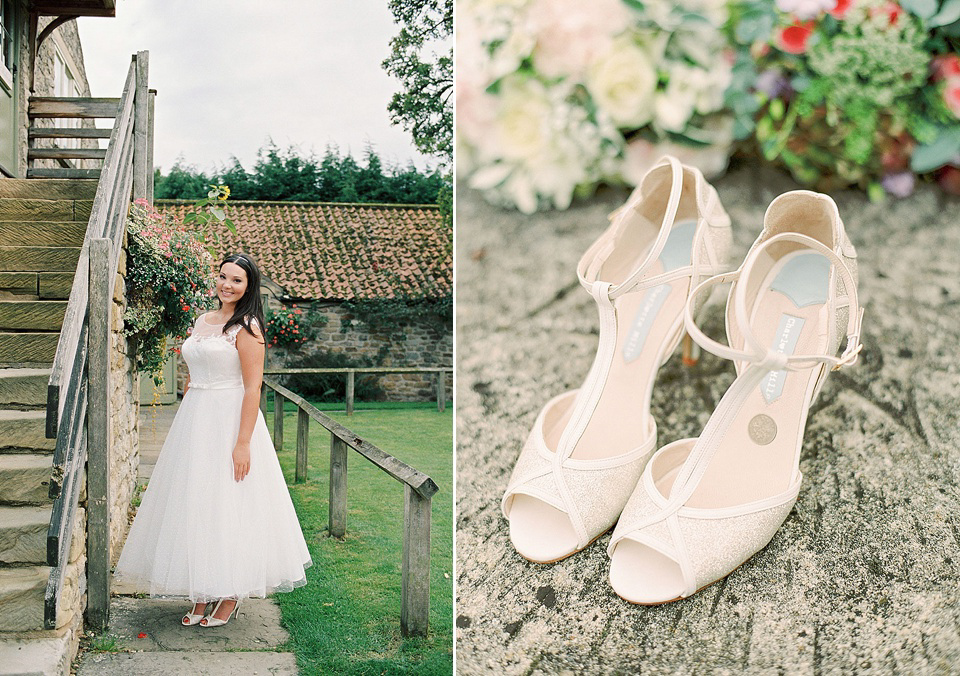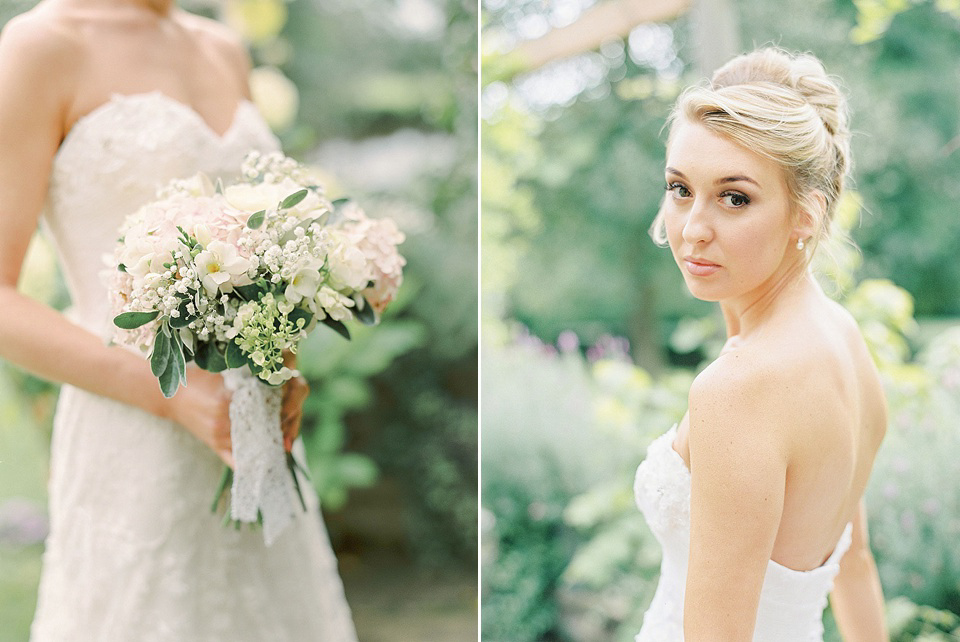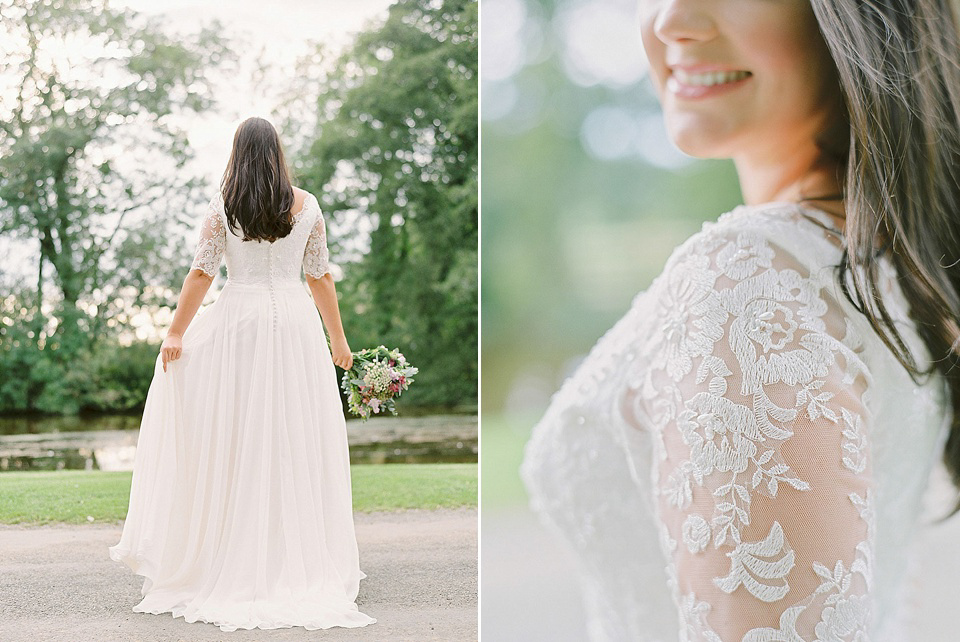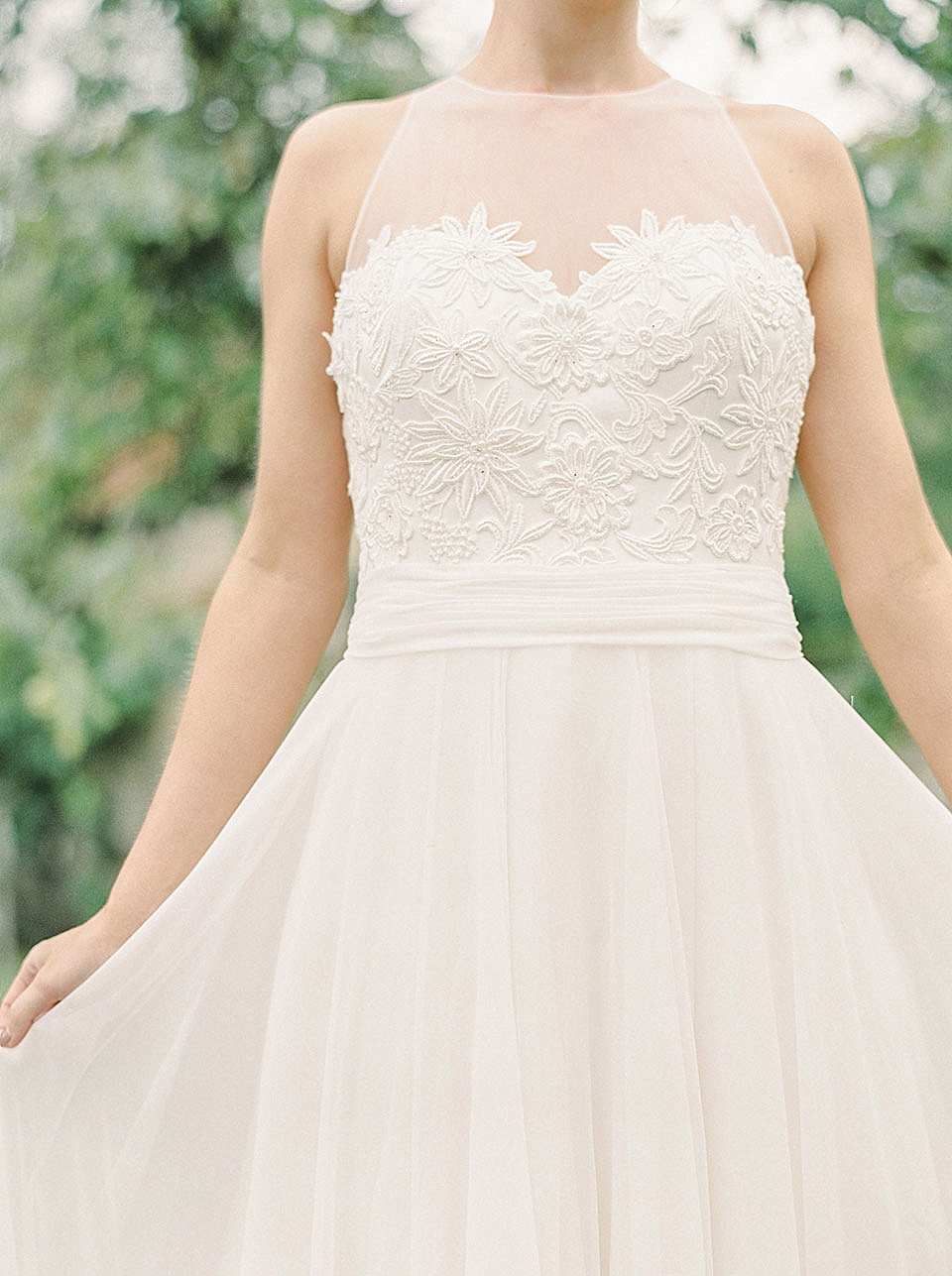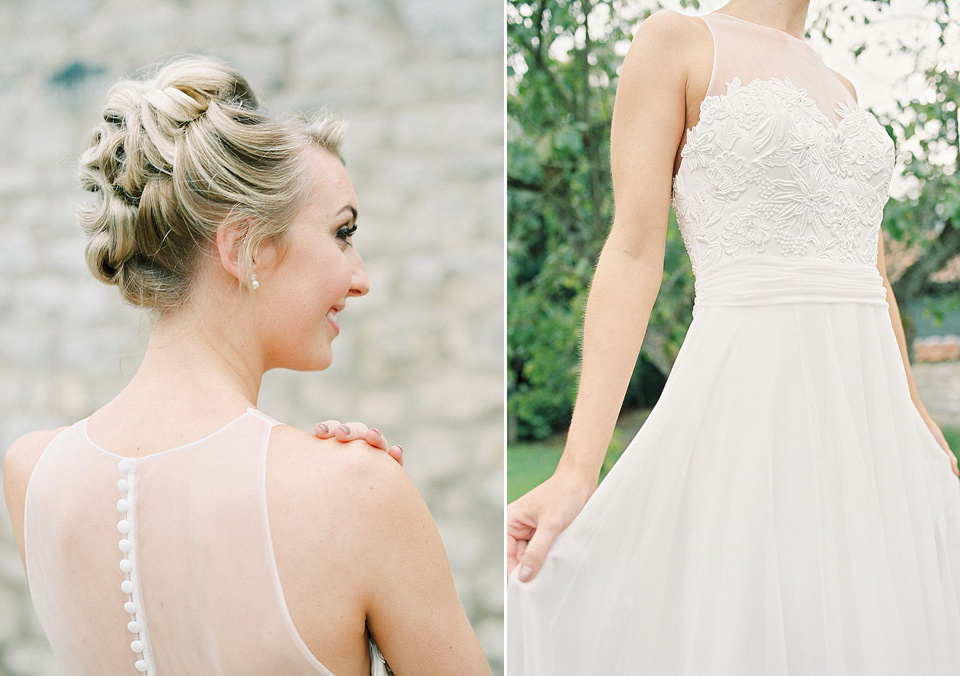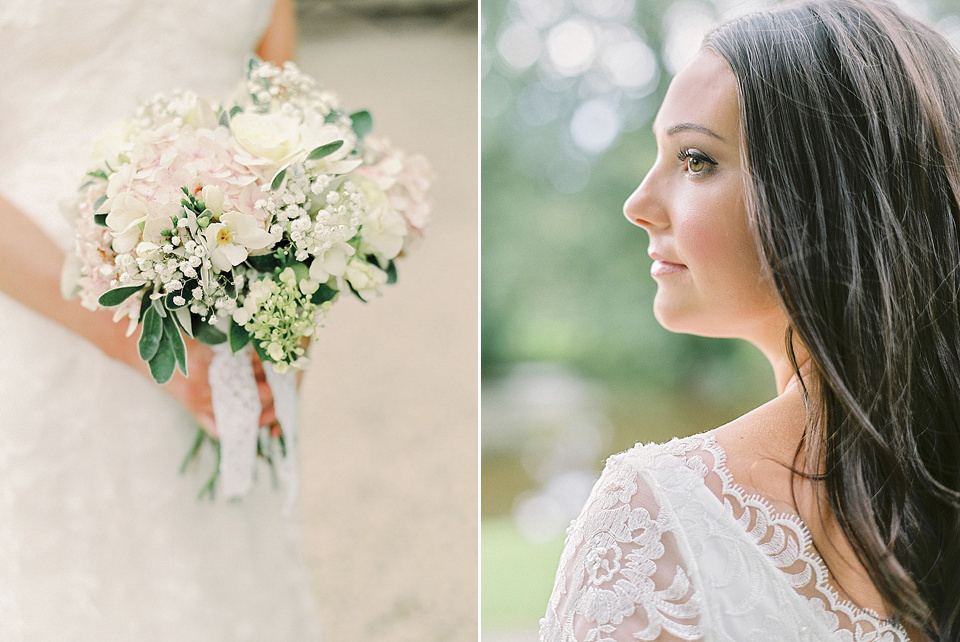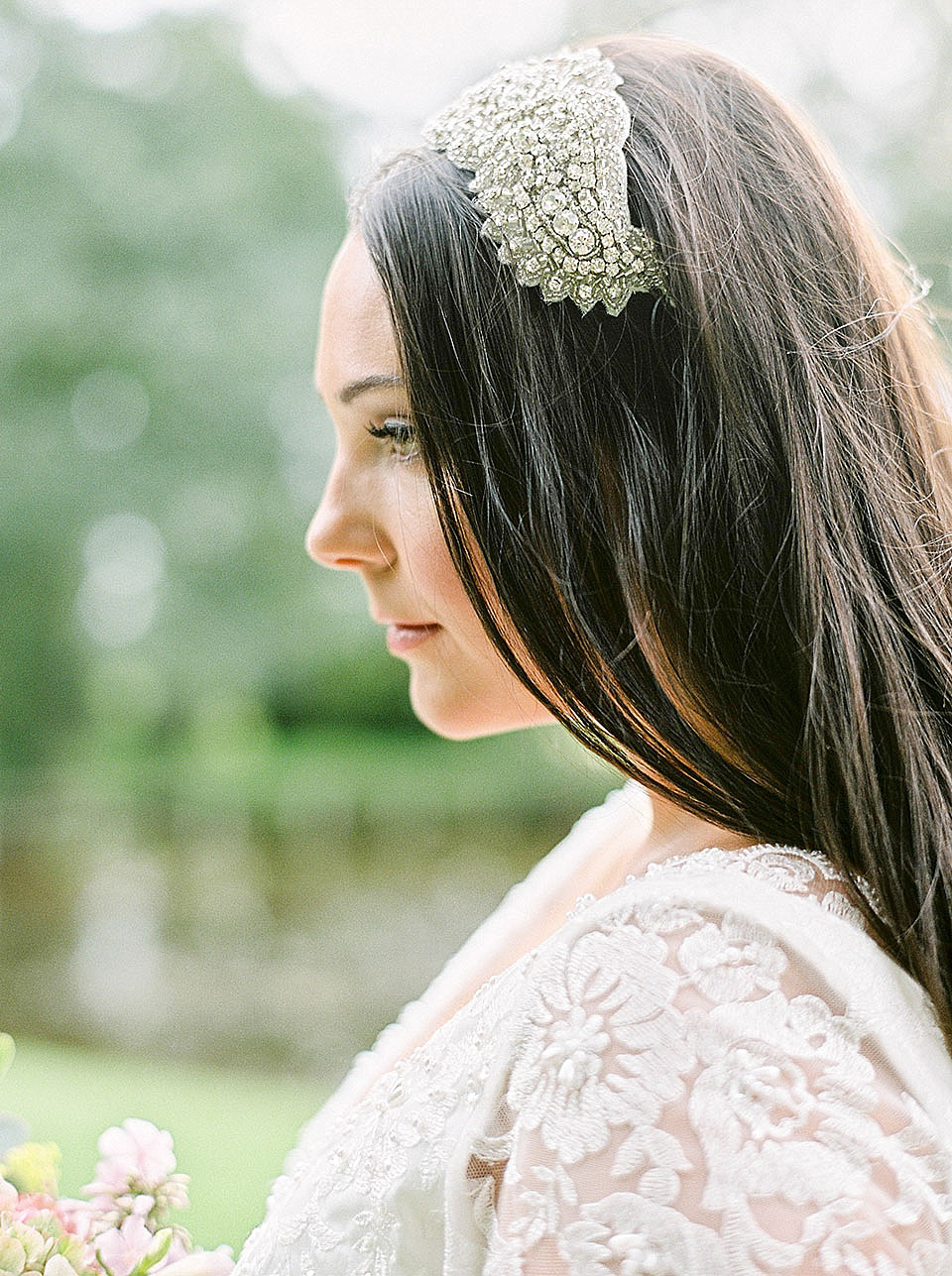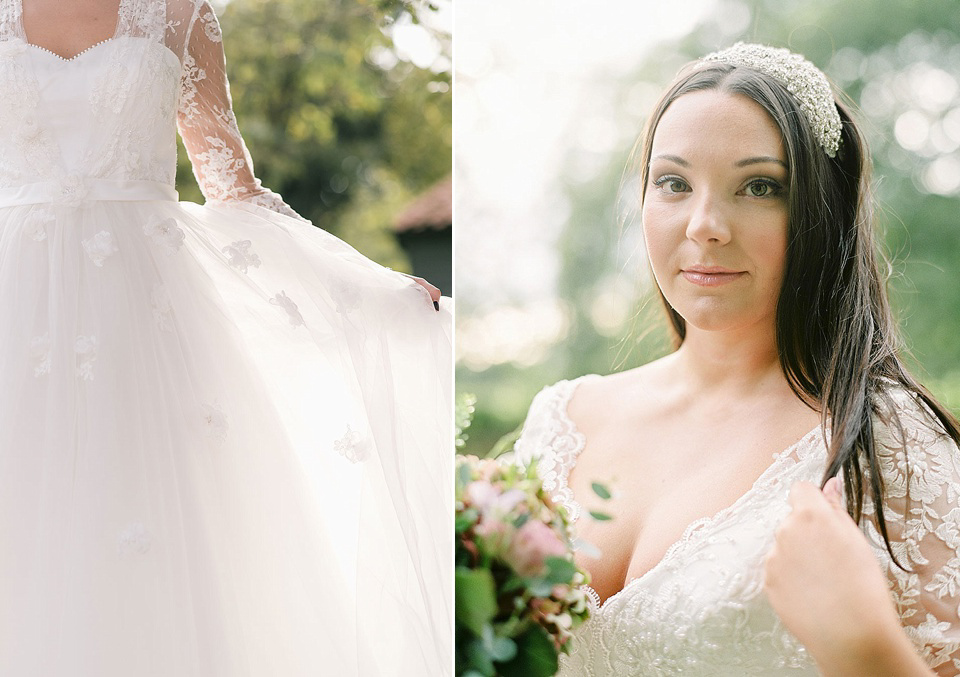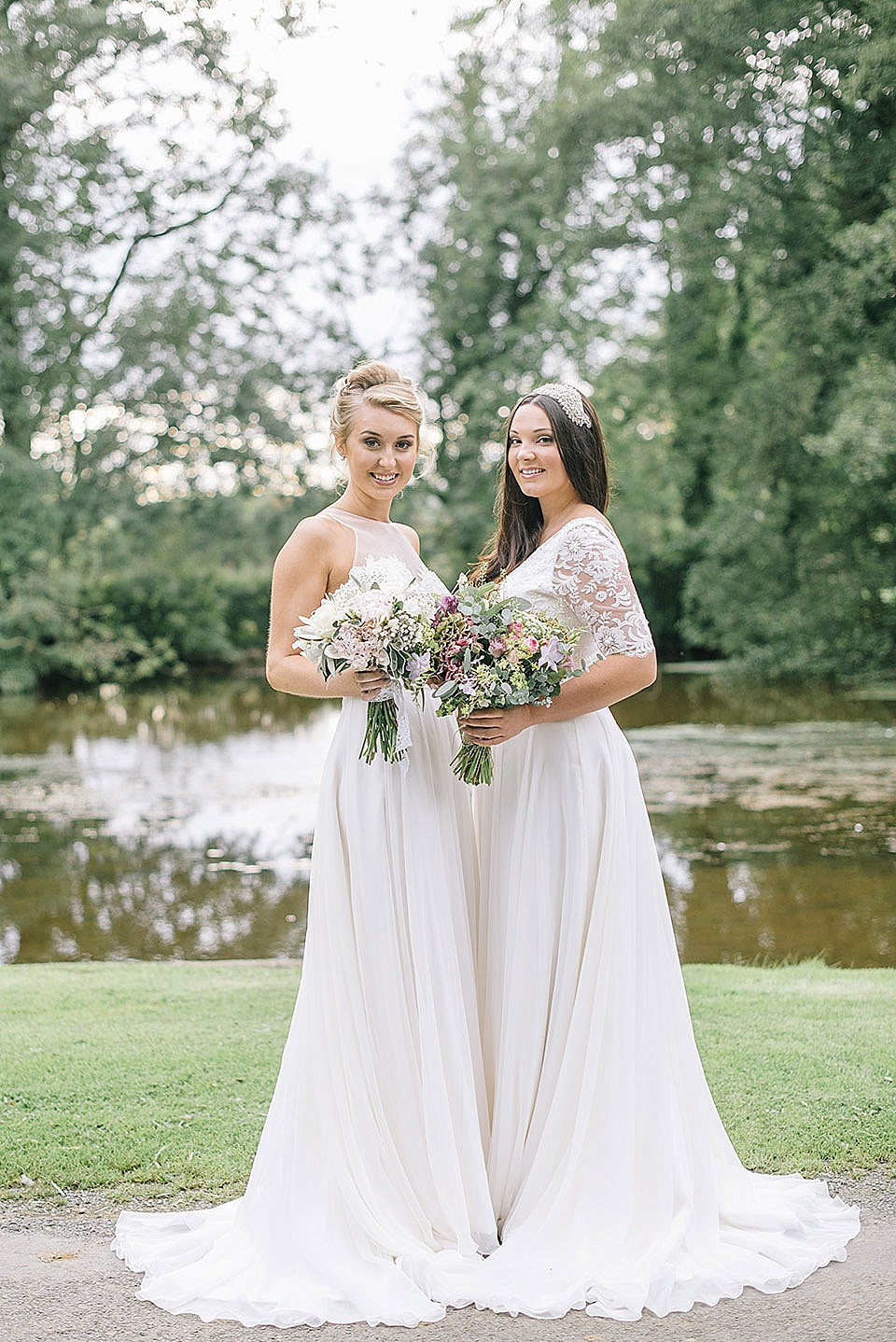 What a beautiful shoot and absolutely perfect option for brides in or around the Pickering and wider North Yorkshire area (because this is one boutique I'd recommend travelling to).
You will find all the contact details and testimonials for both the Little Pearl Bridal Boutique and photographer Georgina Harrison over on Little Book For Brides here and here.
Might you be planning on wearing a Charlotte Balbier or Sassi Holford gown lovely reader?
Our love and thanks to the creative team listed below for choosing Love My Dress to share these delightful photographs.
Love Annabel xx
Photography – Georgina Harrison
Venue – The Pheasant Hotel
Dresses – The Little Pearl Bridal Boutique,
Hair + Makeup – Catherine Elizabeth
Flowers –  Busy Liz's