Spring has sprung! And not only on the weather front but we're getting round to featuring some gorgeous Spring inspired dos. Gold dresses, garden parties, and A Midsummer Night's Dream celebrations have well and truly got me in the mood for shimmery dusky pinks and smoky olive tones.
I've produced a simple tutorial that any of you can follow quickly at home, or in the office before those Friday evening drinks after work (which I'm pretty sure you deserve by now).
All photography by Lisa Jane
Look One
The first look I'm showing is super light, fun and perfect for bridesmaids.
Post skin prep I'm using Clarins' Eye Quartet Mineral Palette in Rosewood. Blending the lightest shade – also the sparkliest (!) onto the whole lid using my middle finger.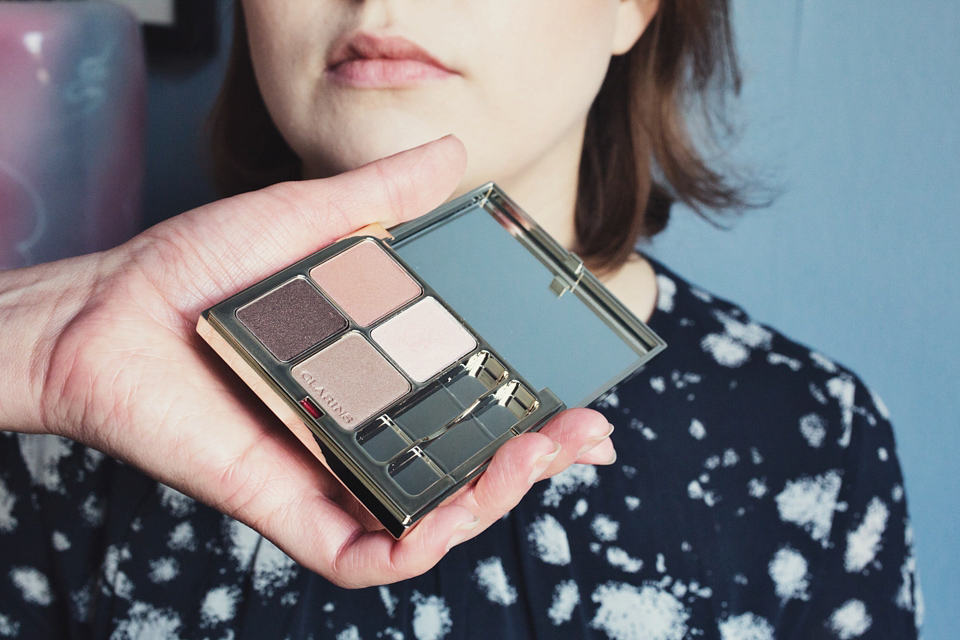 Go under the eyes right by the lashes with a good quality fine lining brush with the same colour to really make the eye area appear fresh and awake.
Using an eye shadow brush I'm using the dusky pink tone and smoothing over most of the lid, blending out just above the crease. I'm lightly lining the eye using a soft flat brush with the darkest shade, a rich aubergine tone.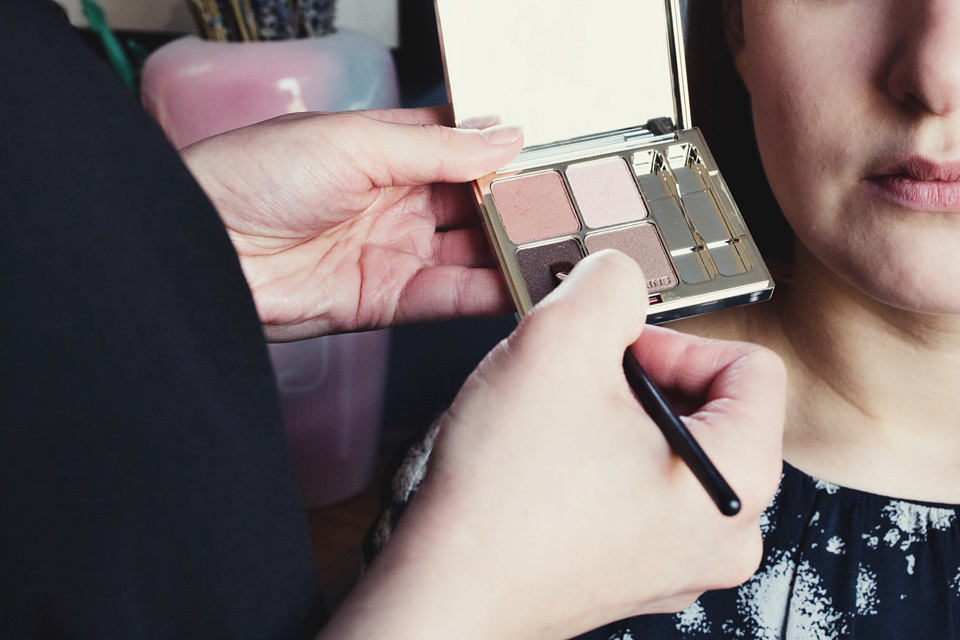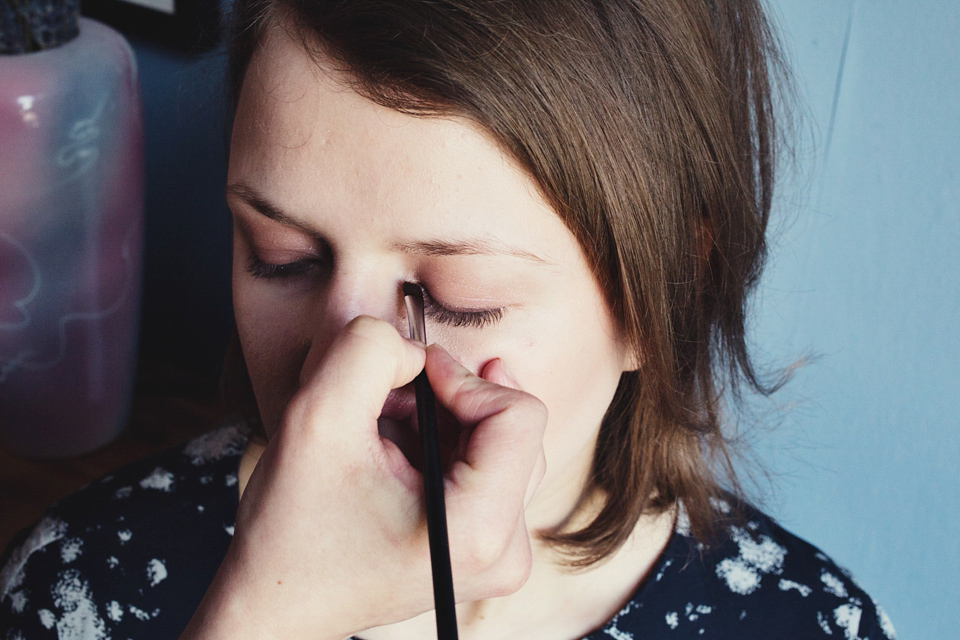 Smudging this into the lash line adds depth without being over the top or too heavy. I love using this aubergine lately, as it's not too harsh but compliments most complexions and eye colours beautifully. Curl your lashes and add Clarins' Truly Waterproof Mascara perfect for any emotional moments.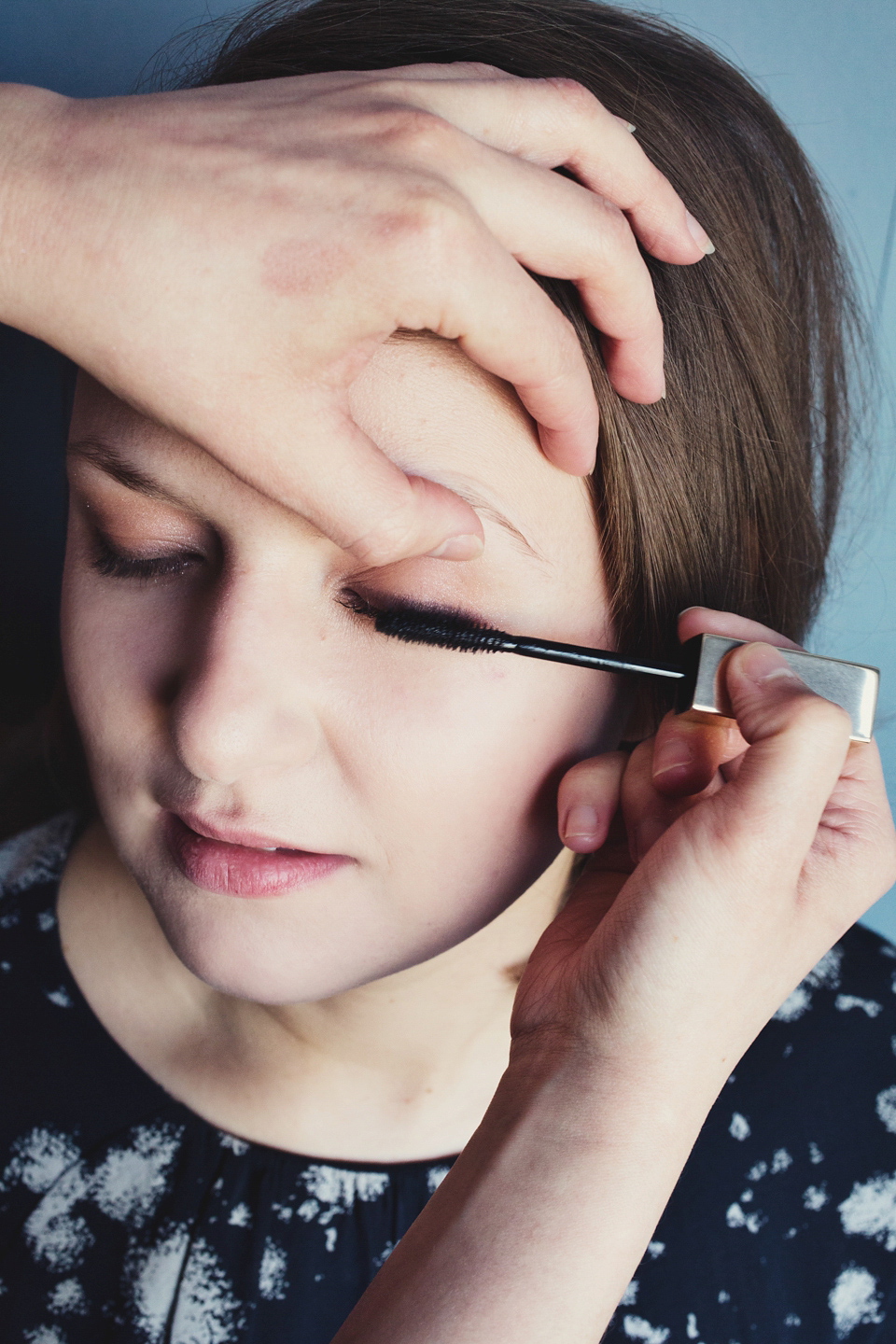 Keeping with the fresh cool look I've added Bobbi Brown's Slopes Blusher, a lovely cool, tawny pink with a Small Contour Brush.
I love my cream blushers but this one only comes in a powder so I've added an illuminator on top.
I've made the lips pop with Guerlain's gorgeous 'My New Lipstick, La Petite Robe noire' in Pink Button – it's a lovely nourishing lipstick that gives fabulous colour pay off whilst being lightweight and super nourishing.
I've applied this with Bobbi Brown's Smokey Eyeliner brush as it gives a beautiful shape on the lips.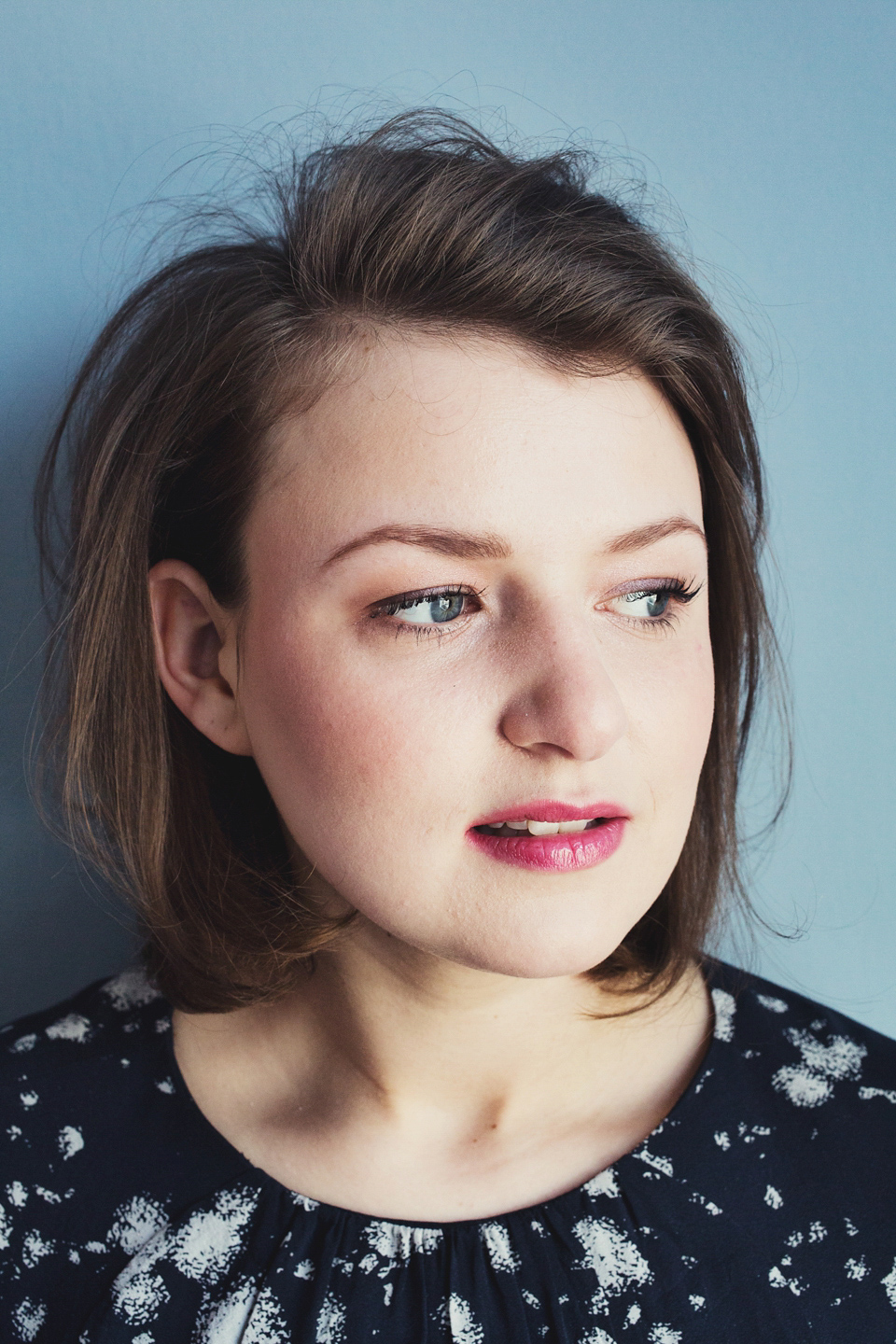 Look Two
This next look, though heavier, is still super easy to wear and is a lovely alternative to wearing black smoky eyes and super dark browns.
Building on top of the eye with Clarins Eye Quartet Mineral Palette in Forest I'm using a flat brush to build intensity with the bottom right taupe.
I'm using the same eye shadow brush as before and blending the edges away. Bringing back the same soft flat brush as before I'm using the dark olive green and taupe as liner.
Again, building intensity at the lashes. After working my way up softening to the mid point of the lid I've bought back my fine lining brush from before and pressing the lightest and sparkliest shade from the palette. Pressing the pigment to the inner corners of the eye blending upwards to soften the smokiness on the inner lid.
After freshening the base and adding more mascara to the top AND bottom lashes I'm adding a pop of Bobbi Brown's Blushed Rose pot rouge onto the apples of the cheek with a Stippling Brush to bring some dimensional colour back in, much darker skins can pull off Raspberry or Chocolate Cherry.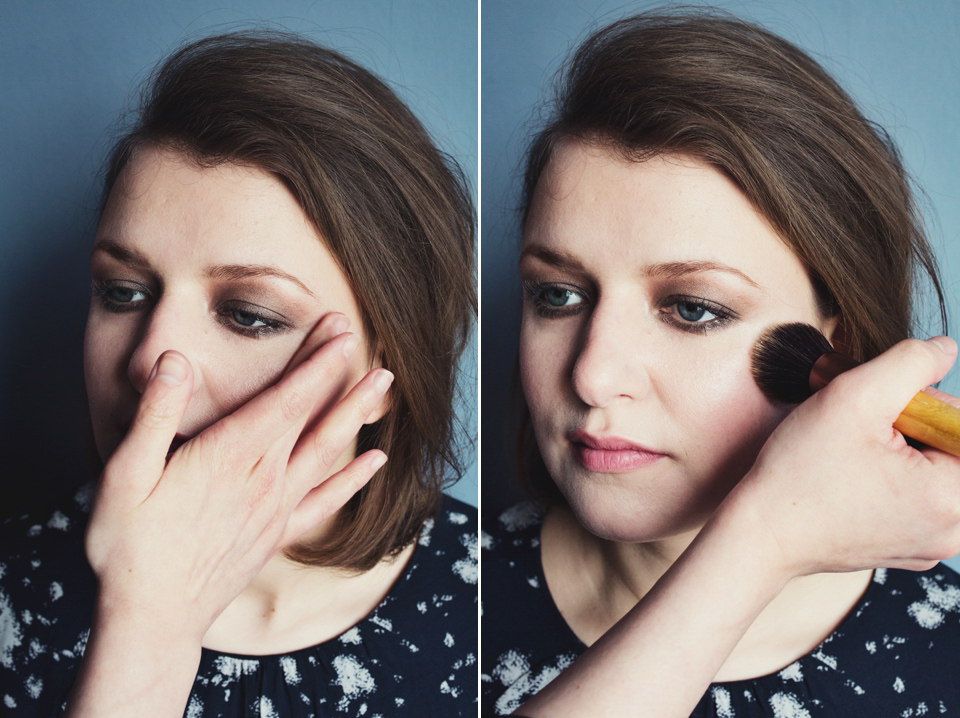 A vibrant lip colour would be lush for this look but would need to be matte, L'Oreal Paris' Colour Riche Lip Palette Nude offers the perfect subtle nudes selection for this look. They fit 90% of skin tones, if you're a super dark Asian or Black skin the Red palette is a little more adventurous but will compliment your rich tones beautifully. For this look I've blended the top and palest nude with the third one down and bottom. This colour mixing is useful as most lip colours aren't a one size fits all.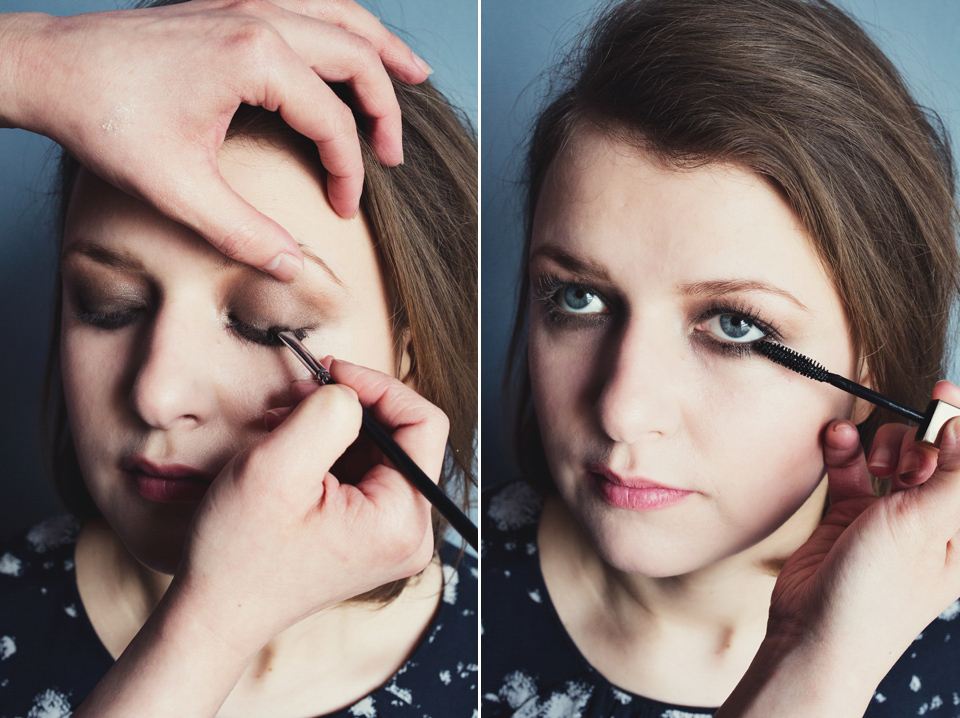 Sometimes we need to be chemists and get our perfect colour! I've used the same Smokey Eyeliner brush as before.
I hope you enjoy these spring looks, I've really enjoyed creating them for you all to take inspiration from! What are your favourite spring looks? Are you into your pink shimmers and wide- eyed sparkle or do you prefer something sultry and dazzling?
We at Love My Dress are always looking for beauty models, all shapes and colours welcome. If you're based in London and fancy dedicating a couple of hours to the blog, get in touch. We'd love to hear from you!
Kx