It's Friday! Hooray! What a week – I wish I could let you in on some of what's happening behind the scenes, but I must stay quiet for now until we're ready to launch all the new developments we're working on hard behind the scenes. And we have a fitting wedding to celebrate the end of the week with too. These gorgeous images capture Solicitor Helen and Auditor Stephen's wedding that took place on 29 August lats year at Casa la Siesta, Vejer, Southern Spain – a venue that might look familiar to our more long-term readers.
Helen's elegant beaded dress was the 'Nicole' gown by Jenny Packham which she purchased from our Little Book For Brides member, Blackburn Bridal in Blackheath. Photography here today is by the talented Lisa Jane.
"I had no idea what kind of dress I wanted, in fact I bought it before we booked the venue. As we were engaged for so long before we booked our wedding, I enjoyed trying on lots of styles and materials with different members of my family and friends without the pressure of having to make a decision! I saw an advert for a sample sale at Blackburn Bridal in Blackheath and, on impulse, booked an appointment with my sister. I didn't expect to find 'the One' but my sister spotted it immediately and said 'this is it'. It was. I loved how all the beads and crystals caught the Spanish light as the sun was going down. I didn't notice it at the time but it was something I really noticed when the video came through."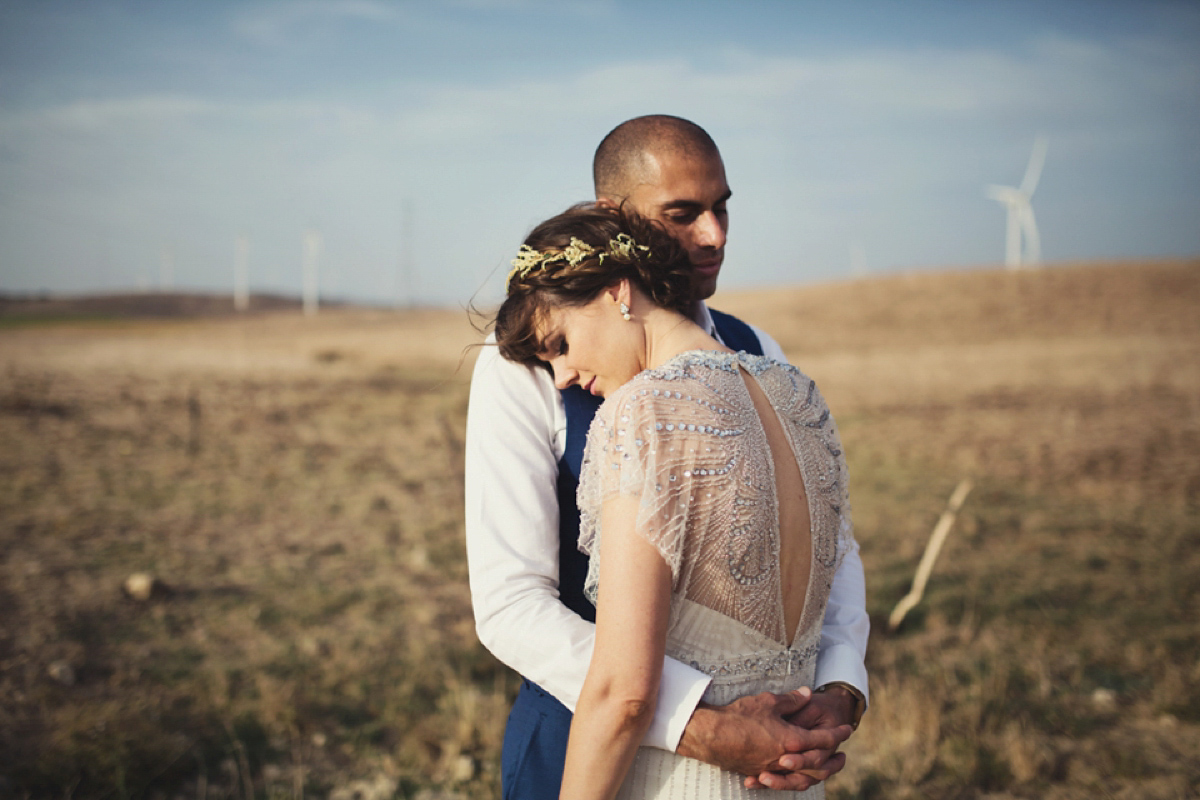 "We have three cats and are pretty obsessed with them so we thought a few amusing references to our cat lady/cat gentleman tendencies should be included. However these 'touches' got a bit out of hand and developed into quite a strong theme! Our cake toppers for instance were custom-made knitted cats from Cherry Time on Etsy, made to match two of our cats at home."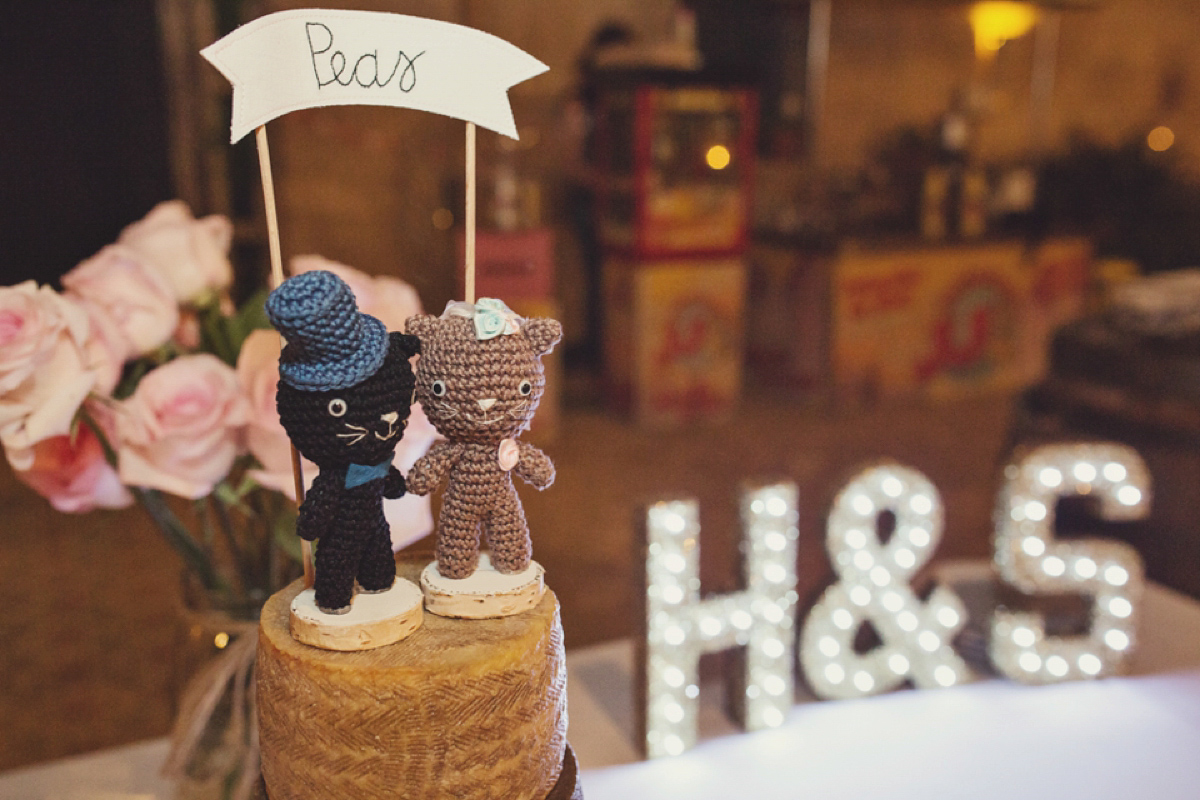 "We saw Casa la Siesta featured on Love My Dress and fell in love with it!  Our main requirements were a relaxed, small, informal, fun day in the sun with great food. The venue is beautifully Spanish and rustic so the theme didn't need much development beyond the stunning gardens and fairy lit courtyard."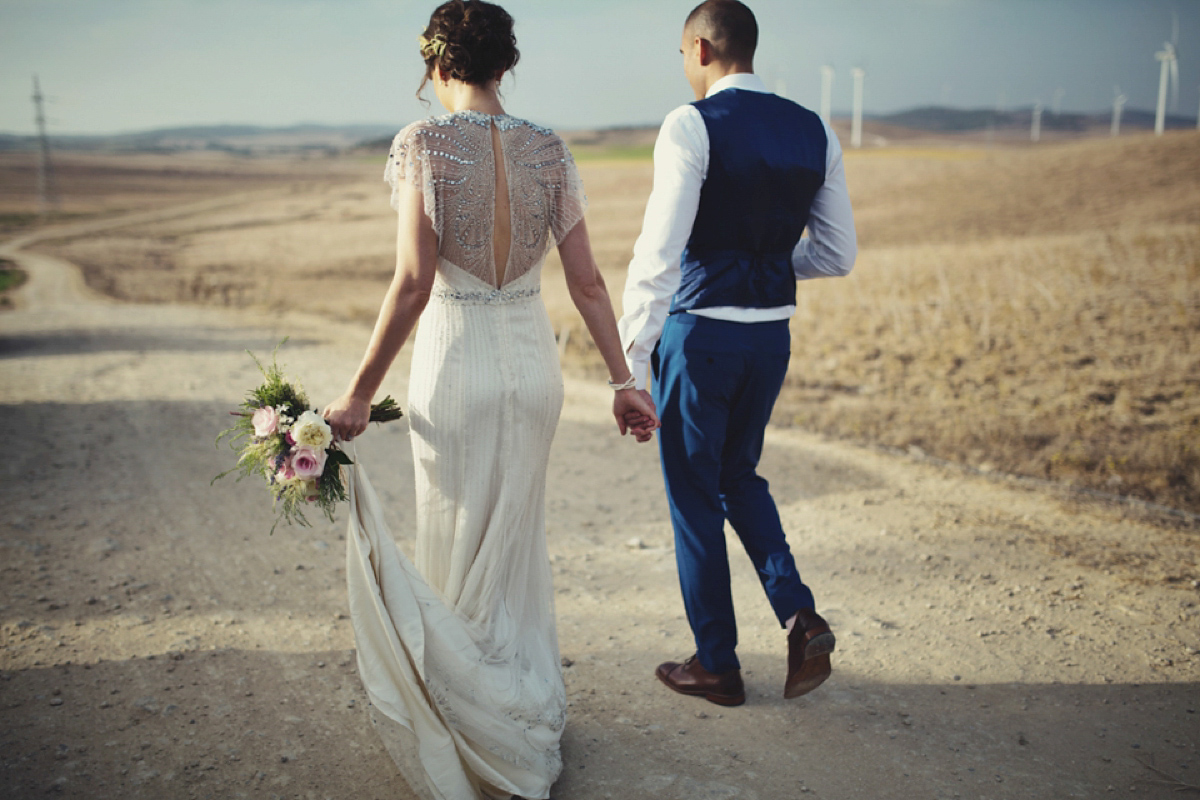 "Stephen is from Gibraltar and we both live in London. We initially looked at a few venues in London and couldn't find anywhere that felt right and fit within our tight budget. Then, after putting the hunt on hold for a while, we decided to look in Spain as it was better value for money, guaranteed sunshine, would be close for the Gibraltarian guests and the English guests could tag on a holiday if they wanted to! We booked a week in July 2014 to scout out 8 venues along the Costa del Sol. Casa la Siesta was the first venue we saw and it was even better in real life than in pictures. We booked it, cancelled the others and spent the rest of the week on the beach.
Casa la Siesta hire out the entire hotel of 9 rooms for 3 nights, which suited us perfectly. It meant we could have our closest family and friends stay in the hotel, book drinks for all the wedding guests in the stunning town of Vejer the night before and host a pool party and BBQ for the day after. It made a proper weekend of it. Elske, the manager at the hotel, dealt with logistics on the ground. I did the styling myself and Stephen's parents spent a lot of time at the post office in Gibraltar picking up Etsy parcels for me!"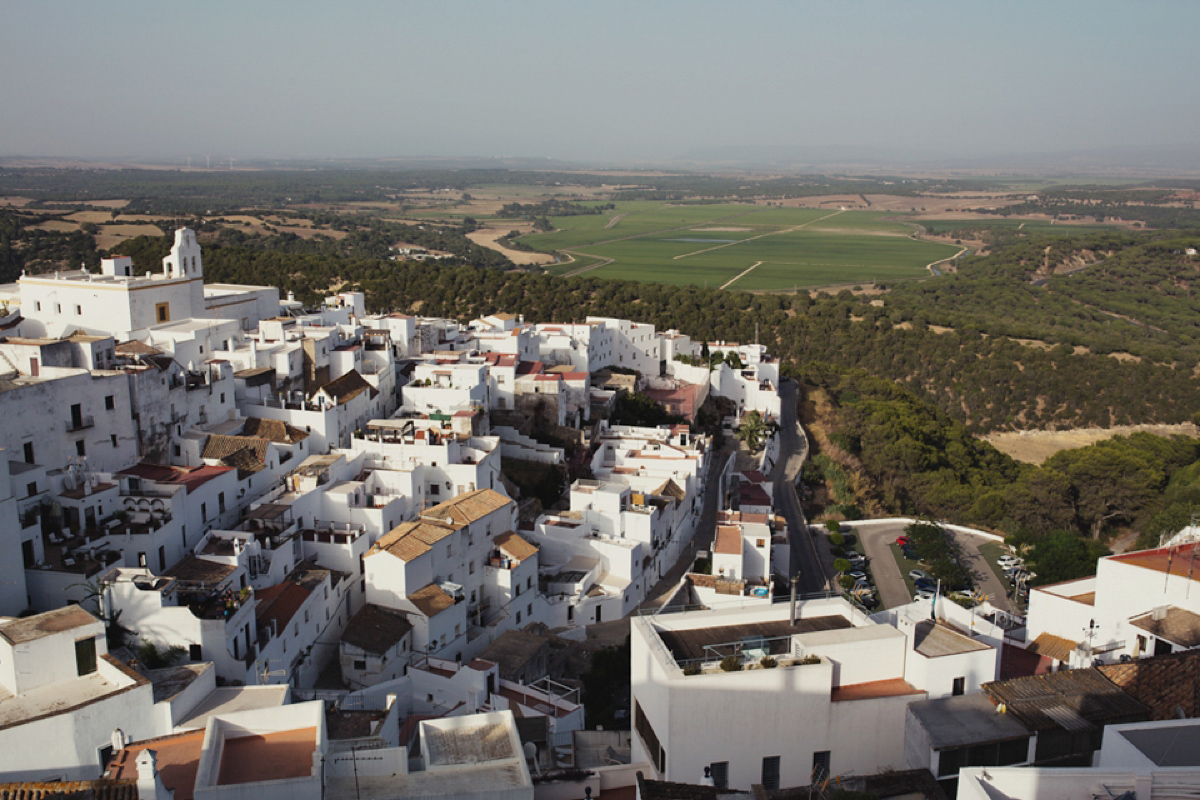 "Toni at the hotel was in charge of flowers. There aren't too many flower options in remote Southern Spain in August so it was very much 'what was available'. I had a very distinct style in mind and Toni was brilliant in interpreting the rustic style with the flowers she could source. I also wanted to incorporate as many flowers as possible from the grounds, lavender, rosemary, laurel and ivy. I didn't know what flowers she would be able to source until a few days before so I was very much in her hands and Toni did an incredible job.
My mum lives and breathes flowers so she helped Toni on the day put together my bouquet, it was a lovely way for her to be involved."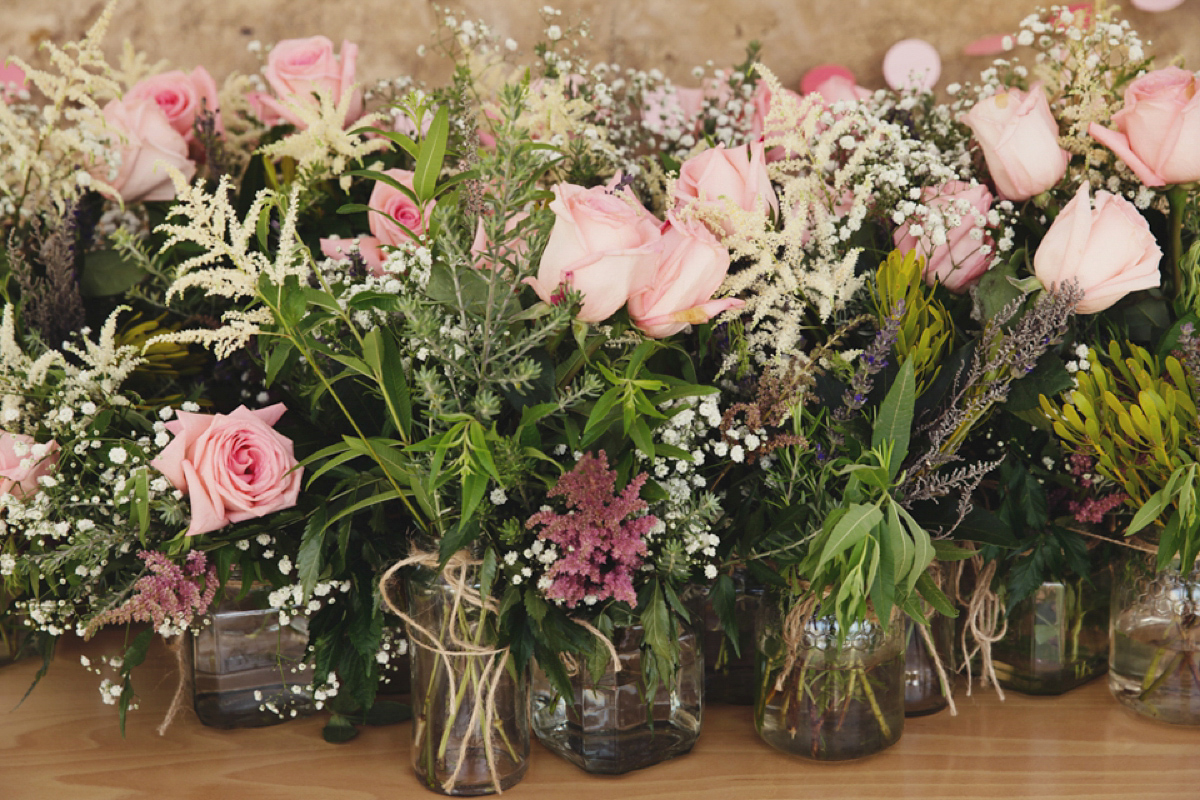 'My sister booked a private acroyoga class by the pool of the hotel for the morning of the wedding. I didn't plan to attend, especially as we only got to bed at 2am from the pre-wedding drinks, but none of us could sleep with excitement. So we woke up at dawn and started the day with a communal stretch by the pool. It was a fabulous way to start the day and really helped us to relax."
This isn't the first wedding to have featured where the bride partook in a yoga class in the morning! Take a look at this wedding too.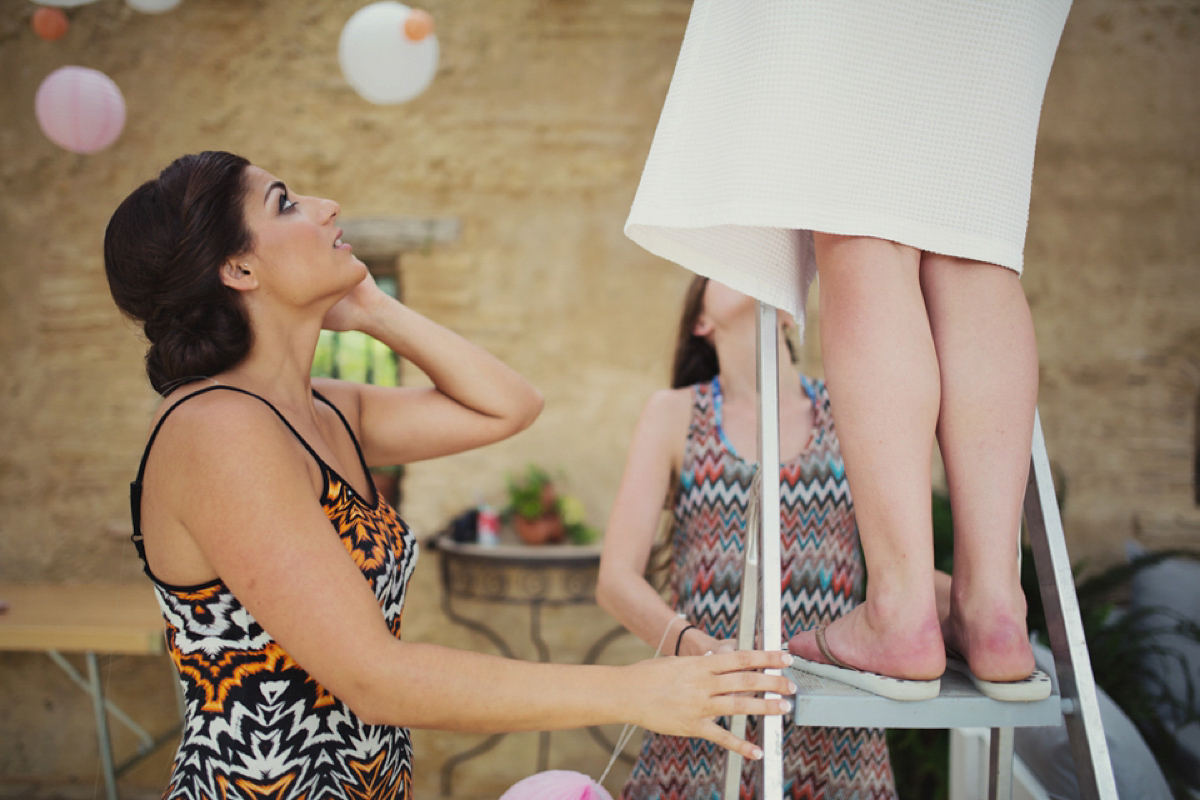 "My shoes were the Lottie style in Champagne by Jimmy Choo. They were a bargain on Ebay from another bride who had bought them as a 'back up' pair. They were super comfy!"
"I put together the table plan myself with the help of the guillotine at work, twine and mini pegs! We wanted the table names to be 'Cats of our Lives' so we sourced pictures of nine cats, our own, family cats, neighbours' cats (and one dog, my mum's) to make our table plan. I have never attempted stationery DIY so I was pretty proud of the results.
I am often told that wedding favours are the item that most couples would skip if they had their day again! They tend to get left behind on the tables. Instead of favours we sponsored a nurse at St Elizabeth Hospice in Ipswich, the hospice that looked after my dad before he passed away. We decided this was a touching way to remember him on our wedding day."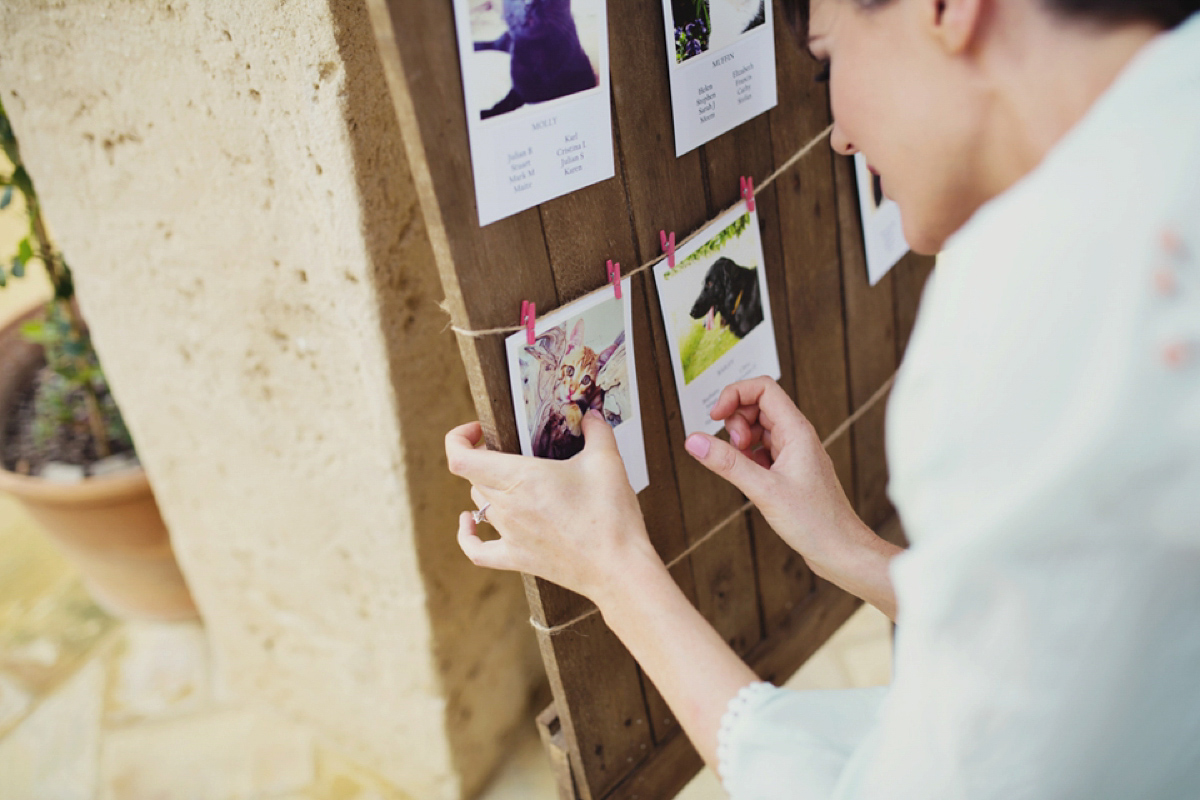 "We met in the Summer of 2009. My father had just passed away and after the funeral I wanted to get away for a while. So I packed my bags and visited a few friends across Europe. On visiting my best friend from university, Mike, in Gibraltar, we went out for dinner with his school friends and Stephen was sitting opposite me. We both flirted outrageously and ended up having a Summer romance. We dated long distance for 18 months before Stephen moved to London in 2011. In the Summer of 2013 we bought a house and got engaged on a cliff in Kefalonia.
We decided we would have a long engagement- we were doing up our house, I was going through an incredibly busy period at work and we wanted to be able to save for the wedding ourselves, so we waited about 6 months before we even started looking at venues. We were engaged for two years before our wedding day.
I would recommend a long engagement; it gave us time to get our heads around being engaged and really enjoy it without jumping straight into the stress of wedding planning. It also meant we had the pick of our wedding date and suppliers, as we were booking so far in advance. I was totally over wedmin by the end of the two years though!"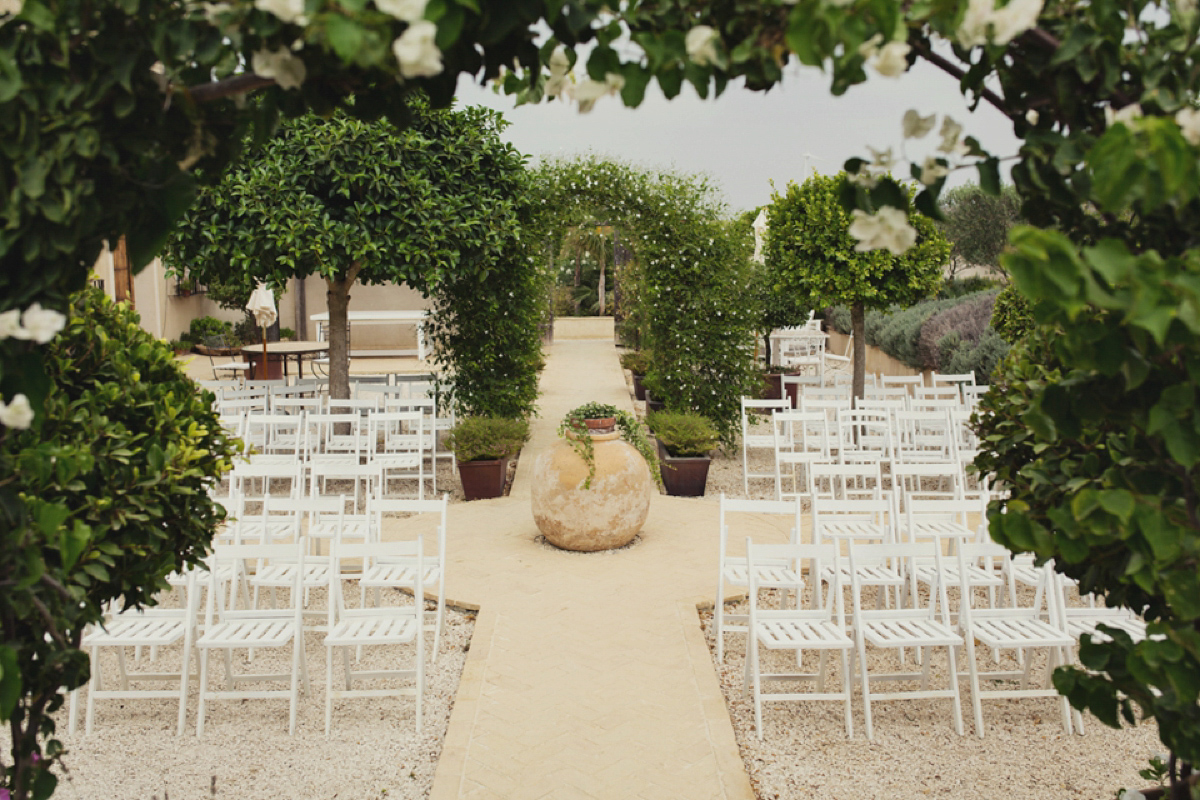 "My friend Georgina Trestler is an illustrator. She kindly agreed to design my invites for the wedding. It was so special to have something handmade to fit our theme.
When it came to the rest of our stationery, it felt too much to ask Georgina to take on the mammoth task, so I designed our stationery with Paper Tree Media on Etsy. She is based in France but responds to messages immediately and did an incredible job designing our stationery."
"There aren't too many options for hair and makeup on the Costa del Sol and I was starting to get a little stuck. I came across Lyndsey Cavanagh recommended on Style Me Pretty Vendor Guide, who had exactly the style I was looking for. Although she was based in Granada she agreed to drive all the way to Vejer to do our wedding. On the day, she was faultless and she even listened intently to my mum's chat about sheep! She has a friend for life in my mum now.
Gabriela was recommended by Lyndsey when I told her I was struggling to find suppliers. Gabriela came all the way along the coast to Gibraltar for my hair trial and knew exactly what I wanted. She was also so lovely on the day and so many people complimented me on my hair. I knew I wanted fresh flowers in a braided crown in my hair. The trouble was finding a flower that wouldn't wilt in the heat! In the end Toni the florist at the hotel suggested white astilbe from the garden of the hotel- it worked perfectly and lasted until bedtime in the early hours."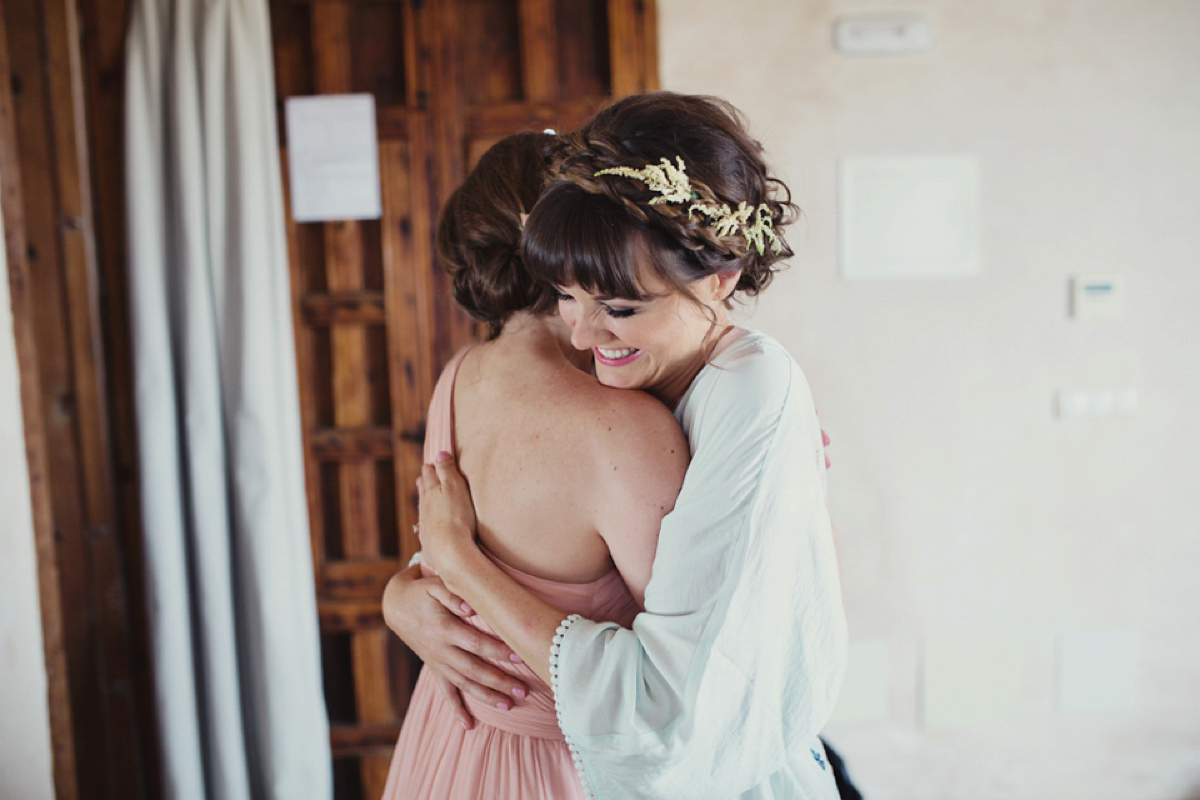 "I wore Eau Rose by Diptique as my perfume. I have worn a heavy Tom Ford perfume for ten years and planned to wear it on the day as it is 'me'. About a week before the wedding I freaked out and thought I should wear something more summery and light. Something I would remember as my wedding perfume. I'm so glad I bought it. One spritz takes me back."
Helen's maids wore the Kylie dress by J Crew in peach, coral and dusky rose.
"I wanted my bridesmaids to wear something floaty as it would be so hot and I thought the silk long dresses in J Crew looked perfect. I sent the J Crew website to my bridesmaids and asked them for their top three dresses and top three colours. I didn't want to impose on them a dress they felt uncomfortable in.
They were a bit out of my budget, so I took a gamble, leapt on Black Friday in the States, ordered them on the American website and had them delivered to my lovely friend Hollie in New York. We were really lucky they fit when they arrived."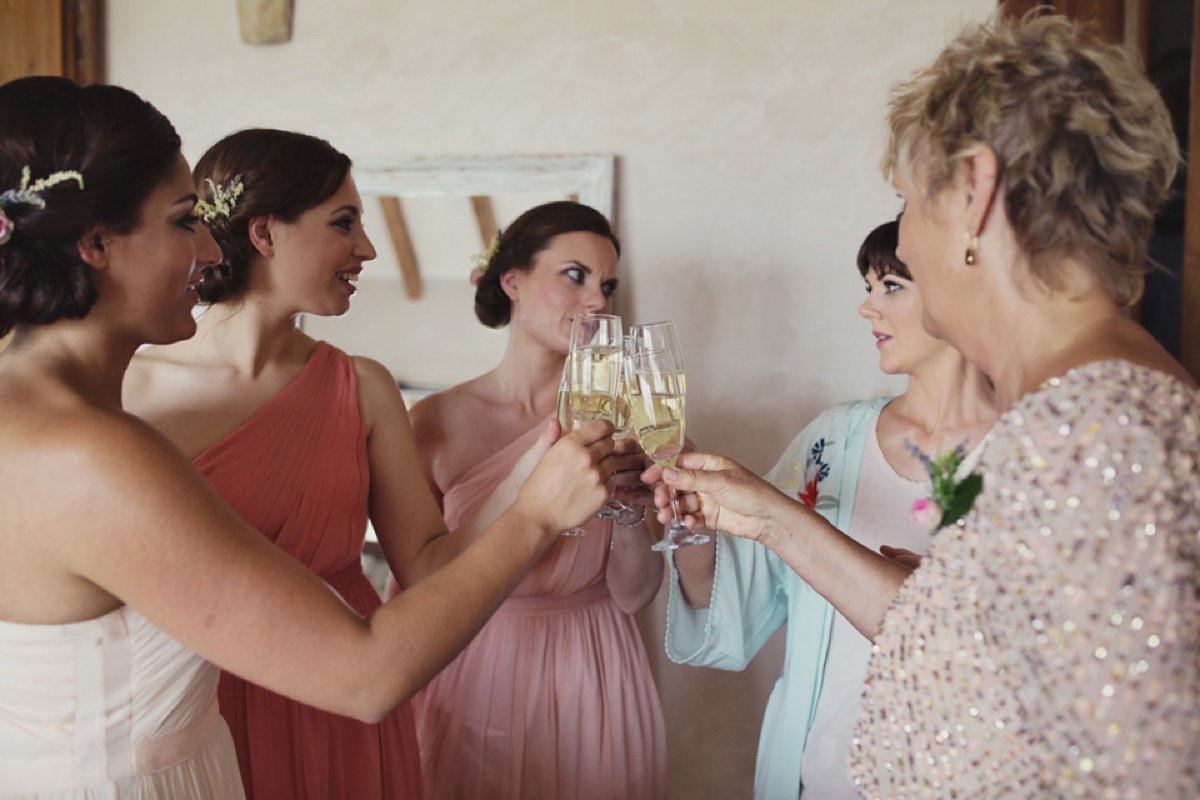 "My illustrator friend Georgina Trestler who did our invites agreed to do personalised portraits of my bridesmaids based on pictures I took in their fitting. I had them box framed and they made the perfect gift. I also bought them jewelled cat ears to wear later on in the night from Crown and Glory (another cat element that sneaked in)."
"In the absence of my dad, I asked my mum to walk me down the aisle. It was so special to have her by my side and the photos of that moment, with my mum beaming, are so special.
We asked a local Spanish guitarist, Juan, to play 'Noches de Bohemia' by Chambao, a beautiful Spanish song, as I walked down the aisle. As soon as he started playing Stephen started crying, it is such a special song to us and was perfect for that moment."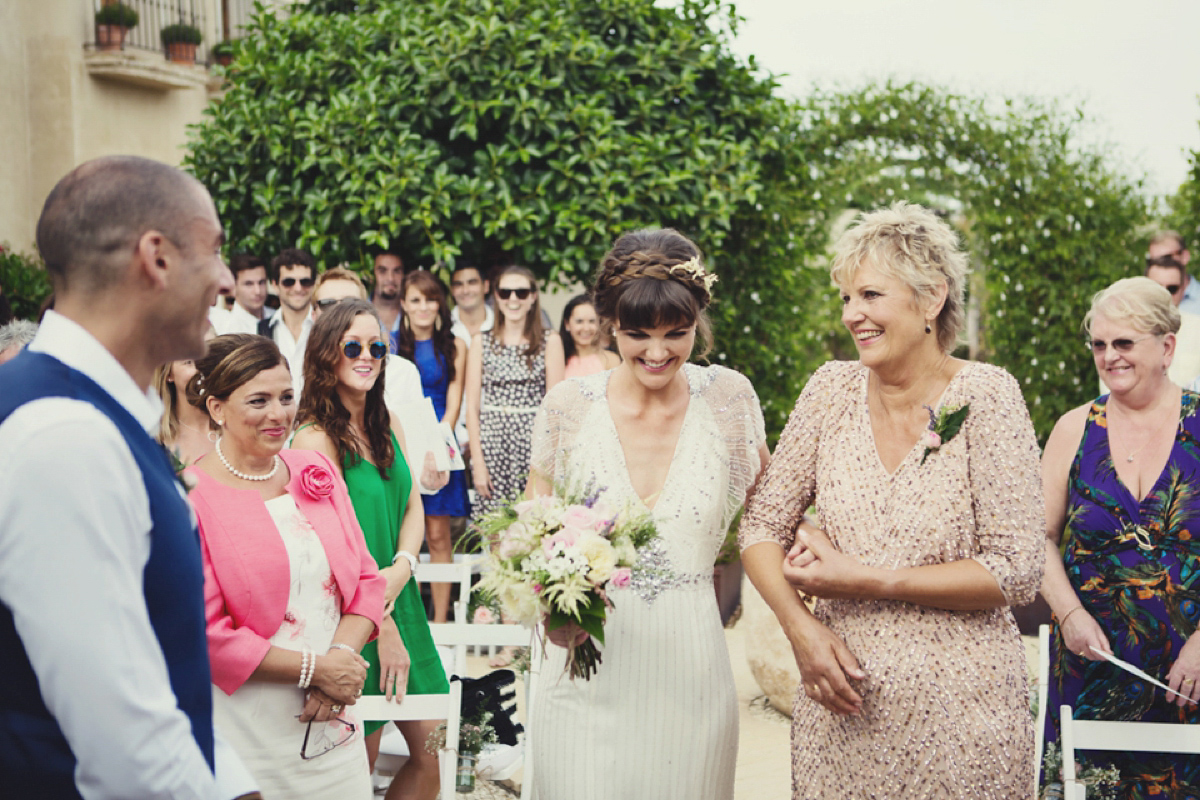 "We bought our rings in Essardas in Gibraltar Stephen bought my engagement ring there and we went back to get our wedding rings."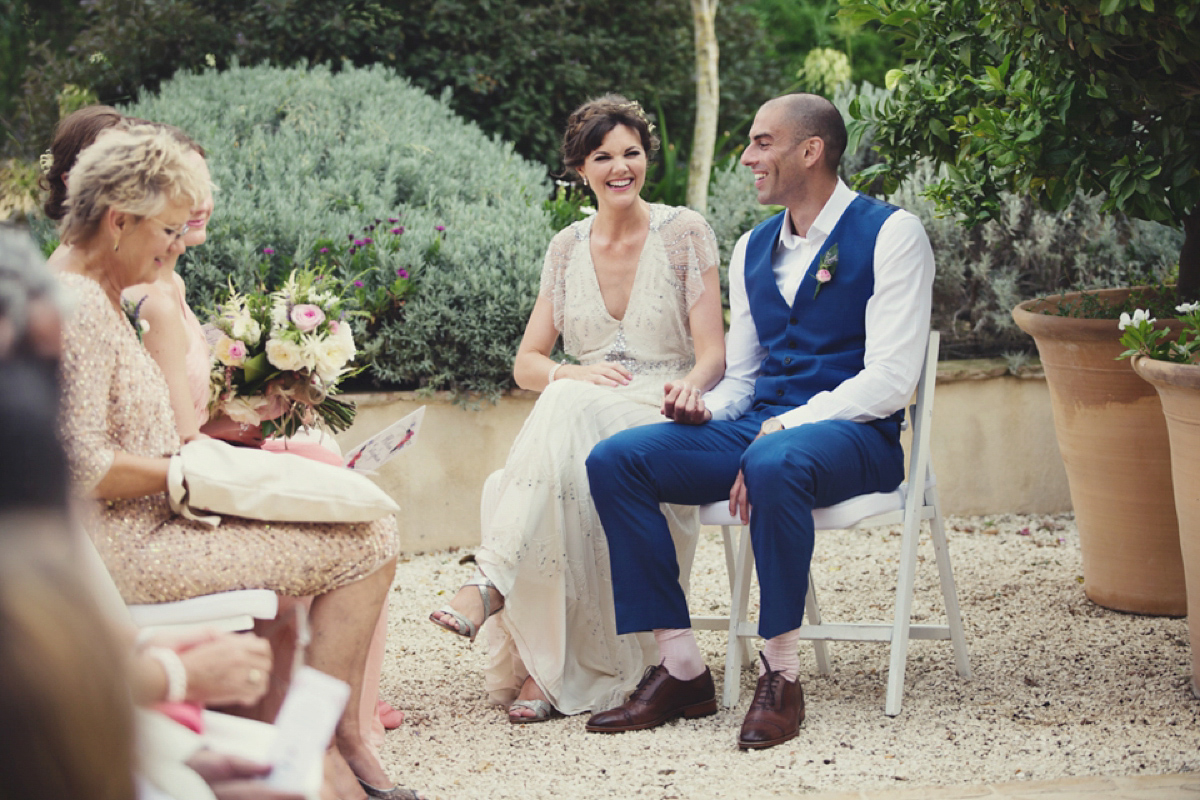 "We wanted the same balance of emotion and humour in the readings. We chose two English readings and one in Spanish (with a small paper translation for the English guests) to reflect the two languages spoken in Gibraltar. My mum read 'Us Two' from Winnie the Pooh, because she used to read me Winnie the Pooh throughout my childhood so it felt really appropriate. As a surprise, she pulled out my childhood Winnie the Pooh puppet as she read the reading- a slightly mortifying moment! Stephen's mum read an excerpt from Captain Corelli's Mandolin called 'Love is a Temporary Madness', by Louis de Bernieres.
We got engaged and had our minimoon in Kefalonia, it is a really special place for us, alongside the book based on Kefalonia, Captain Corelli's Mandolin. I had heard this reading at a wedding of a friend and thought it encapsulated exactly how I felt about love. I asked my friend if she minded if we also used it and she was happy for us to steal it."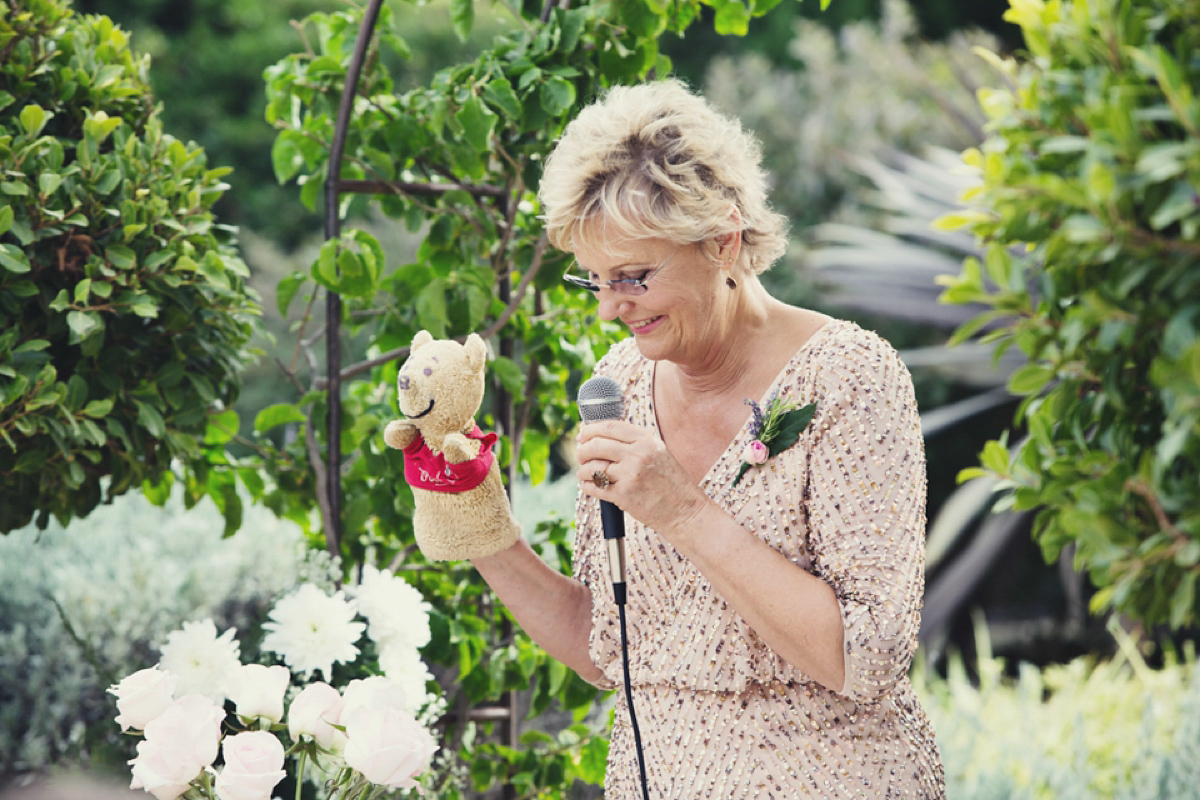 "Our groomsman, Mark, read 'El Matrimonio' by Khalil Gibran as the Spanish reading. We also included this excerpt of 'Oda al Gato' by Pablo Neruda on our programs…"
El hombre quiere ser pescado y pájaro,
la serpiente quisiera tener alas,
el perro es un león desorientado,
el ingeniero quiere ser poeta,
la mosca estudia para golondrina,
el poeta trata de imitar la mosca,
pero el gato
quiere ser sólo gato
y todo gato es gato
desde bigote a cola,
desde presentimiento a rata viva,
desde la noche hasta sus ojos de oro."

"Man wants to be a fish and a bird,
the snake would rather have wings,
the dog is a lost lion,
the engineer wants to be a poet,
the fly studies the swallow,
the poet tries to imitate the fly,
but the cat
wants only to be cat,
and every cat is cat
from whiskers to tail,
from hunches to live rat,
from night to its yellow eyes.
"We loved the sentiment of the verse but didn't think it quite fitted as a reading in the ceremony. As the cat theme developed in our planning, we thought it would be perfect on the programs."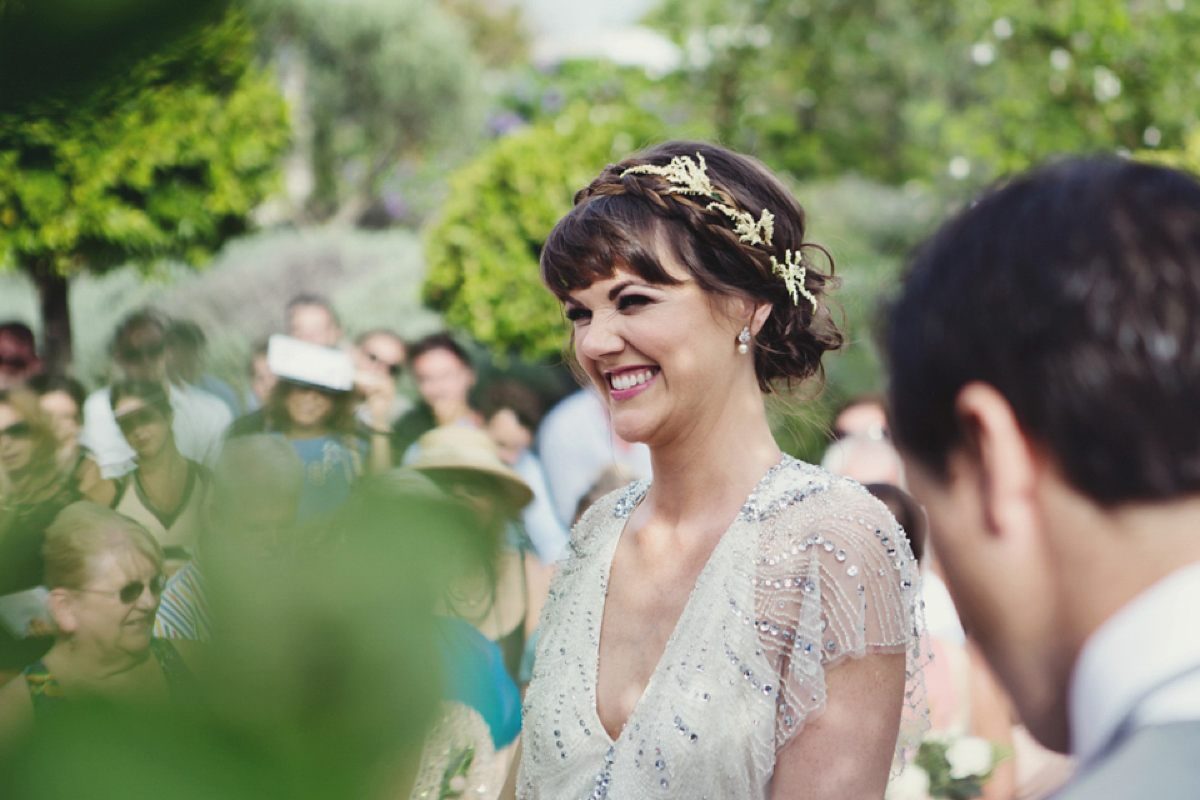 "Stephen and I chose to write our own vows. We tried to get a good balance of heartfelt promises and personal humour to keep them light-hearted. I'm so glad we chose to write our own vows, it was such an emotional moment in the ceremony- I don't think there was a dry eye in the house. I would really recommend it to any couple thinking of writing their own. I've just got around to having them framed, it is perfect memento of the promises we have made to each other."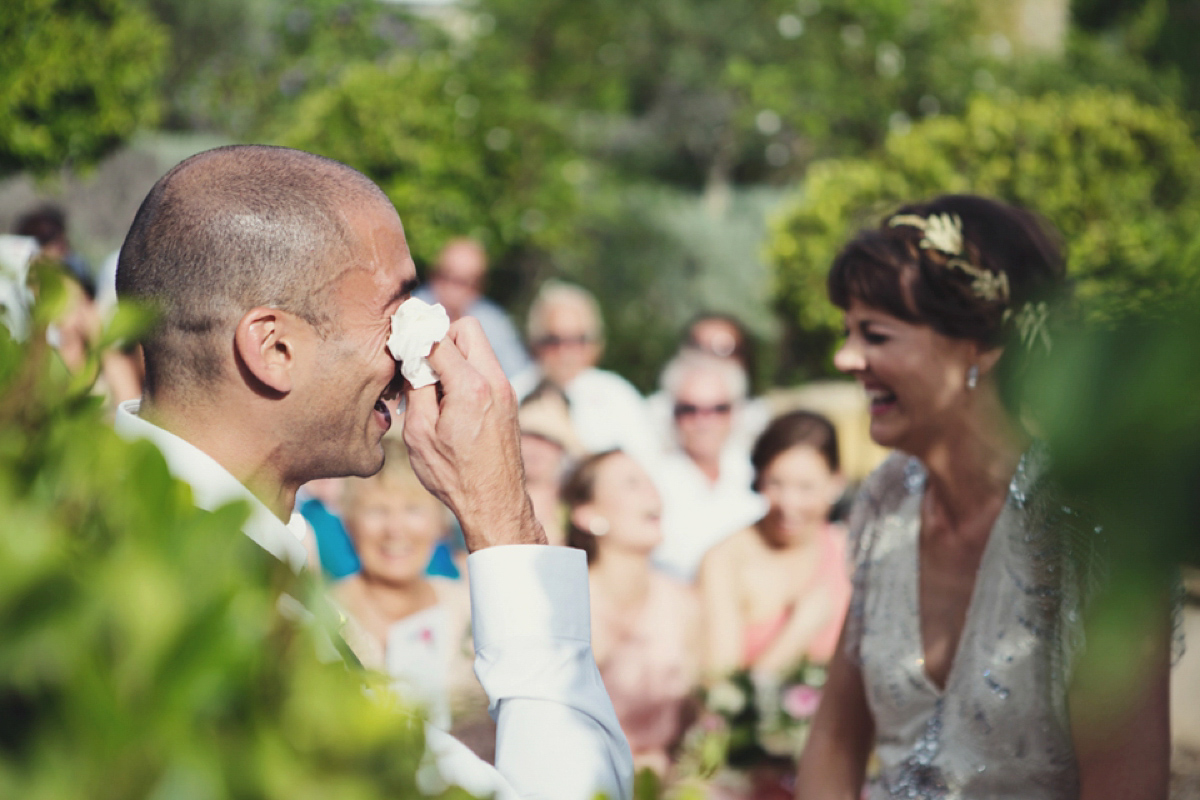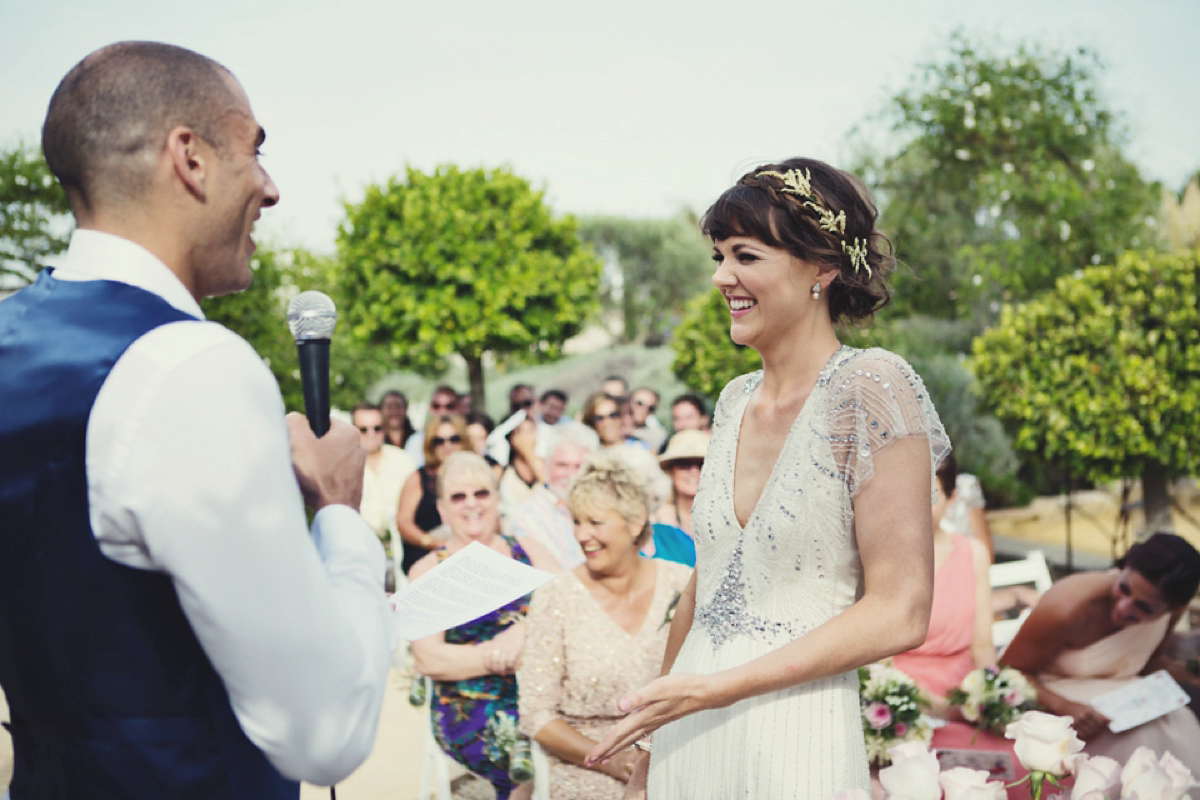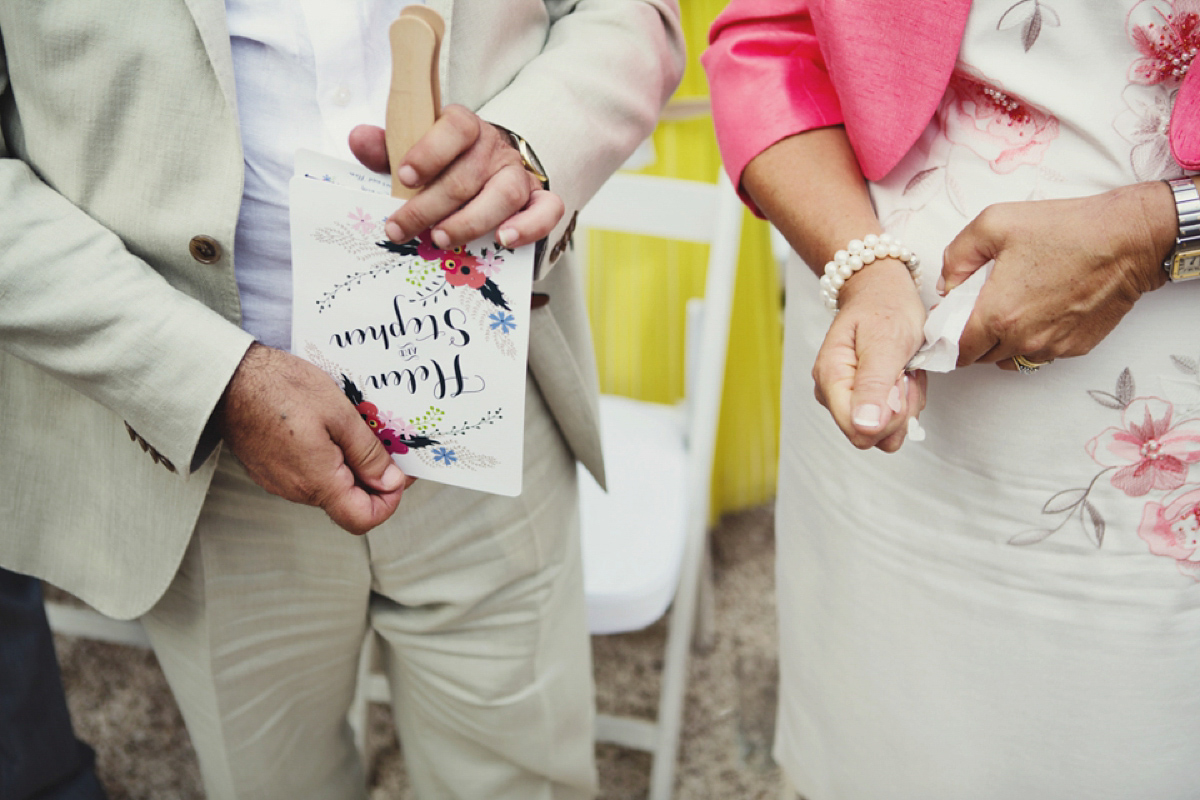 "We bought white parasols from Ebay for guests as they would be sitting in the sun. We also bought sparkly light up letters from Sweet Indigo on Etsy. The personalised cat stickers for our glassine confetti bags from Azmari on Etsy were one of my favourite touches on the day."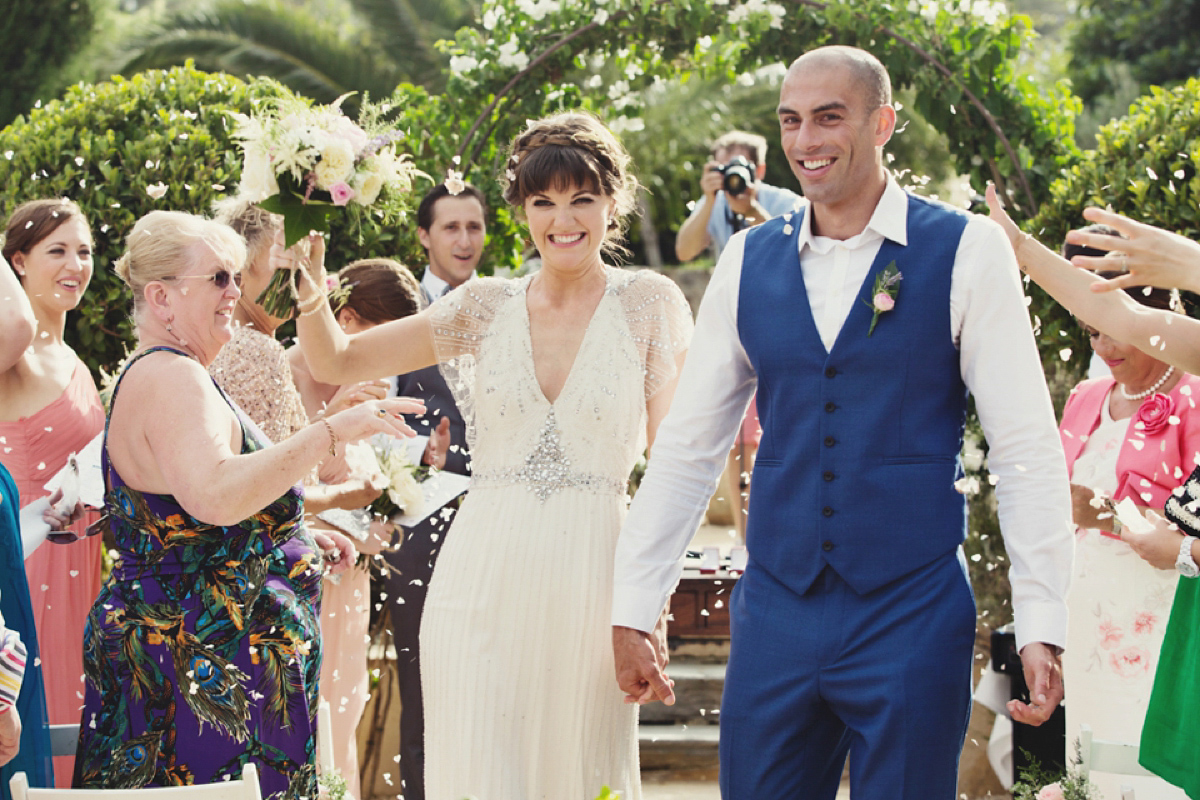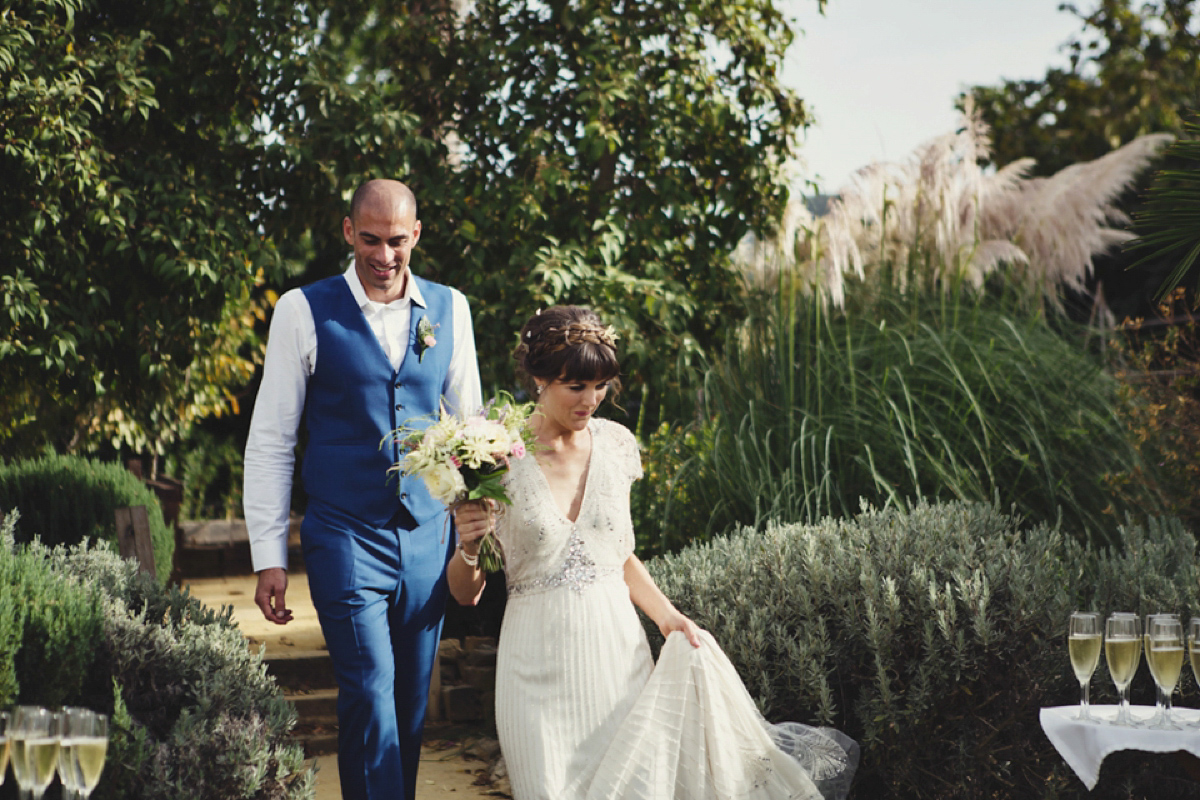 "I love photography and spent many many hours making a shortlist of photographers to shoot our wedding and trying to decide whether to use a local photographer or fly someone out from the UK. For me it was one of the most important decisions, if not the most important. I kept going back to Lisa's photos as her style is so unique, and at 3am one night I was awake with wedding insomnia I decided it had to be her and emailed her right away."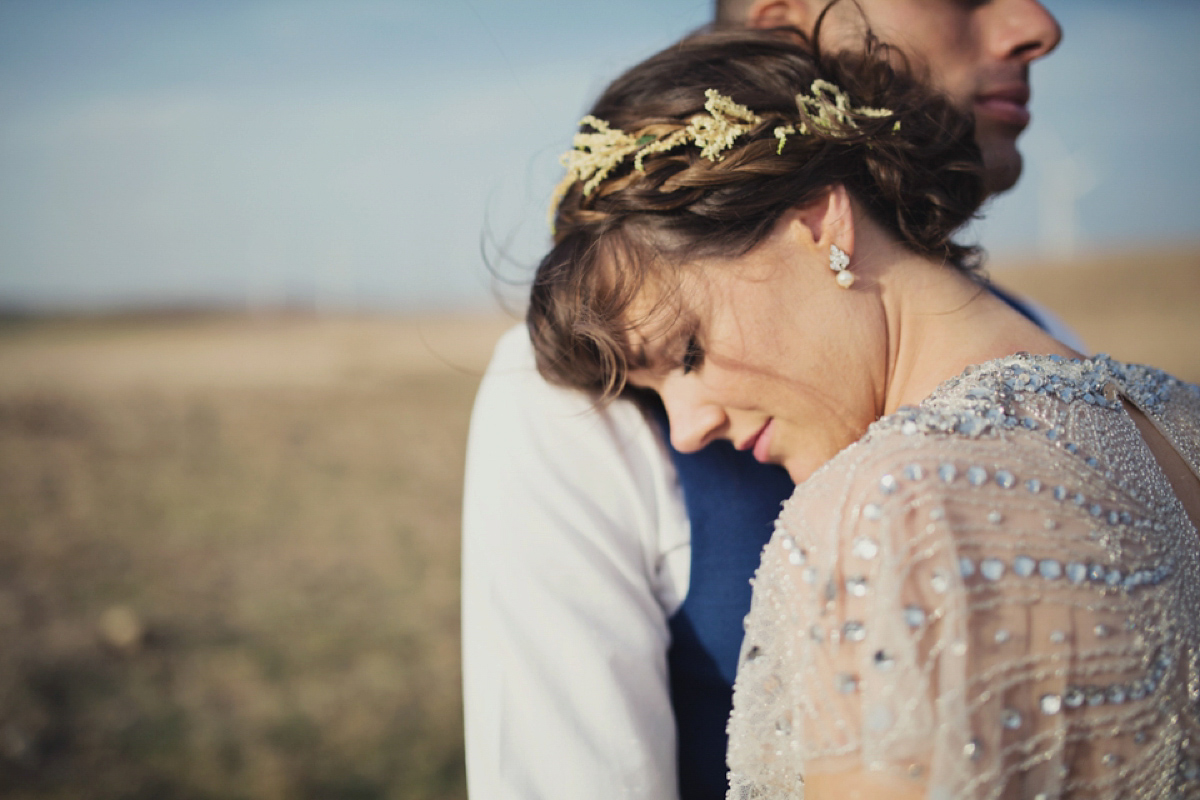 "As we were getting married on a bank holiday I didn't hold out much hope that she would be free. When she agreed to trek out to Spain to shoot our wedding I couldn't believe our luck. She was great to have around on the day, really gentle and made us feel at ease. We did a shoot in a wind turbine field next to the hotel the next day and we really got to know each other whilst trampling through brambles and avoiding a nearby herd of cows. The shots she captured in the turbine shoot are just as stunning as the wedding day photos. She has so much talent."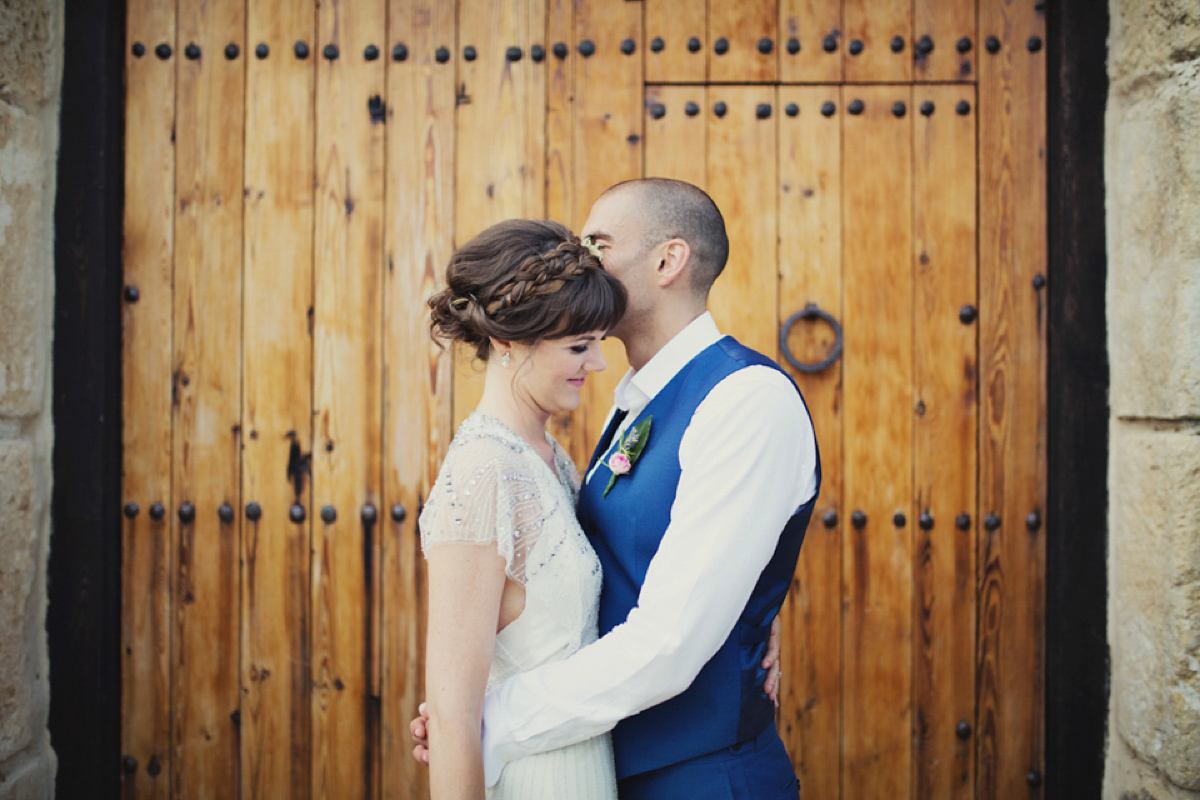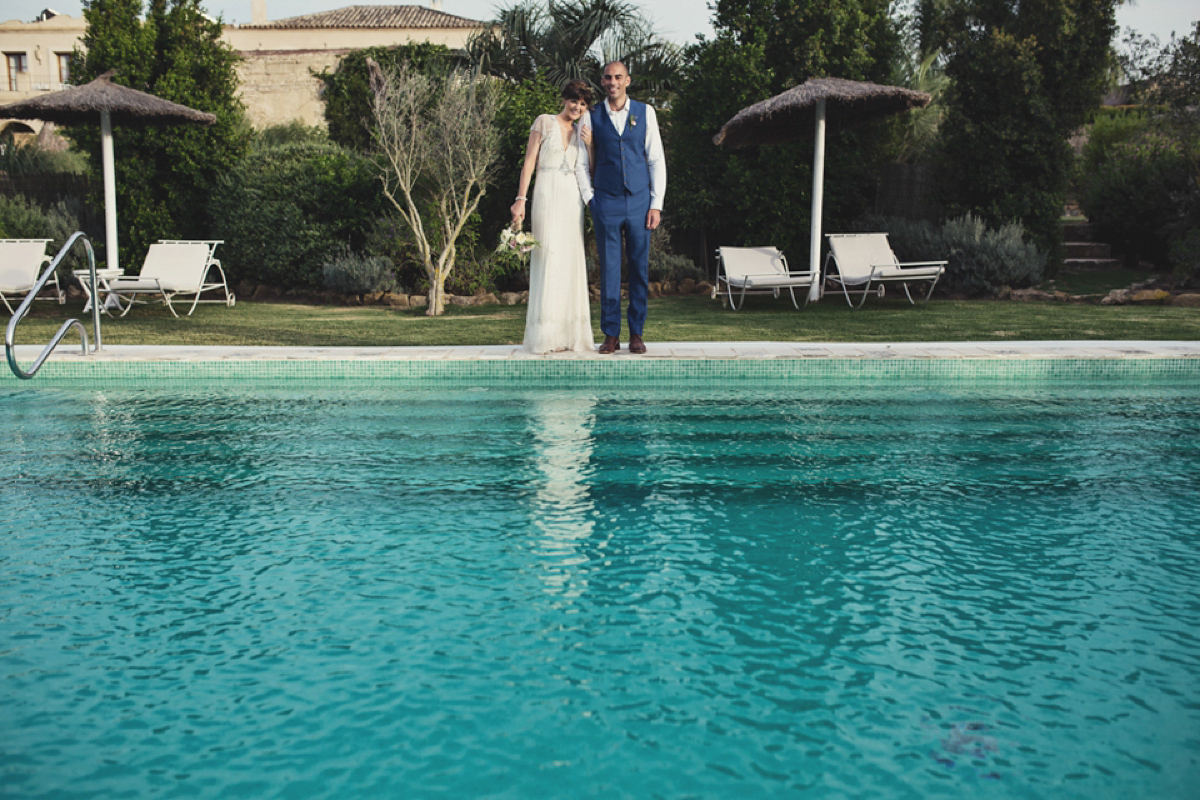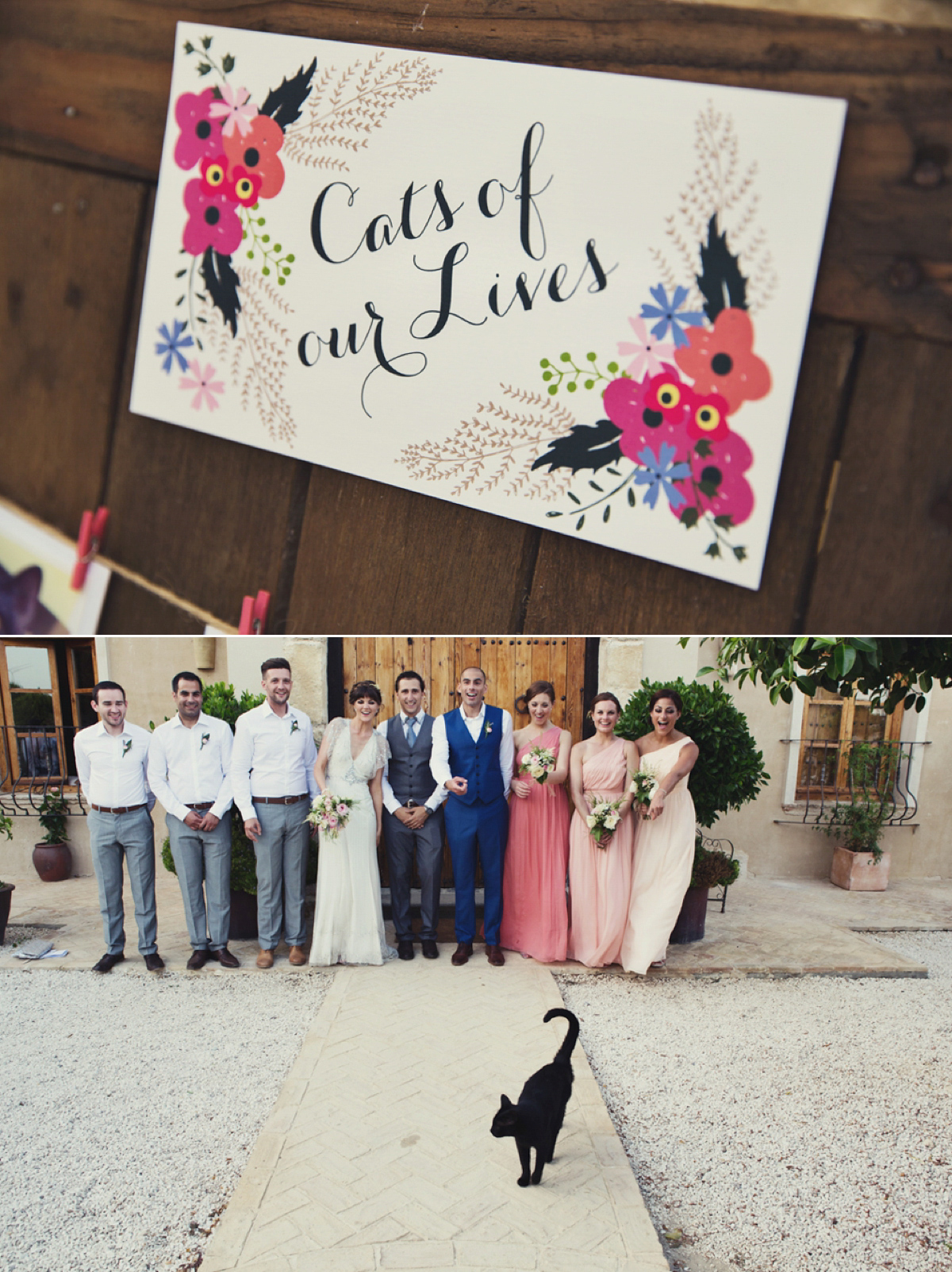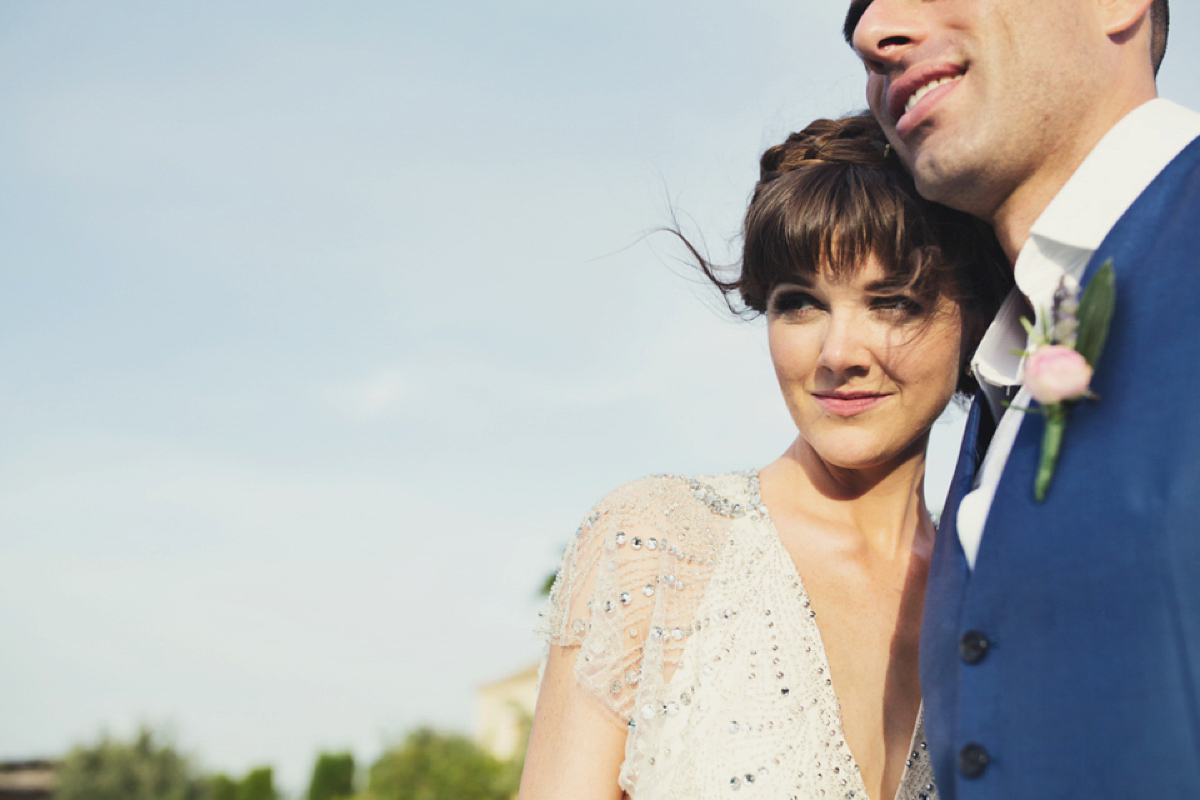 "The venue is stunning in its own right and didn't need too much to enhance it. I was also limited by how much I could send by parcel/carry in my suitcase. I bought a few paper garlands from the Party Haven on Etsy and lots of paper lanterns in white and blush colours from Ebay and Hanging Lanterns. We had extremely high winds on the day of our wedding so hanging off a ladder with my bridesmaids trying to string up paper lanterns with fishing wire on the morning of the wedding is an enduring memory of the day for me."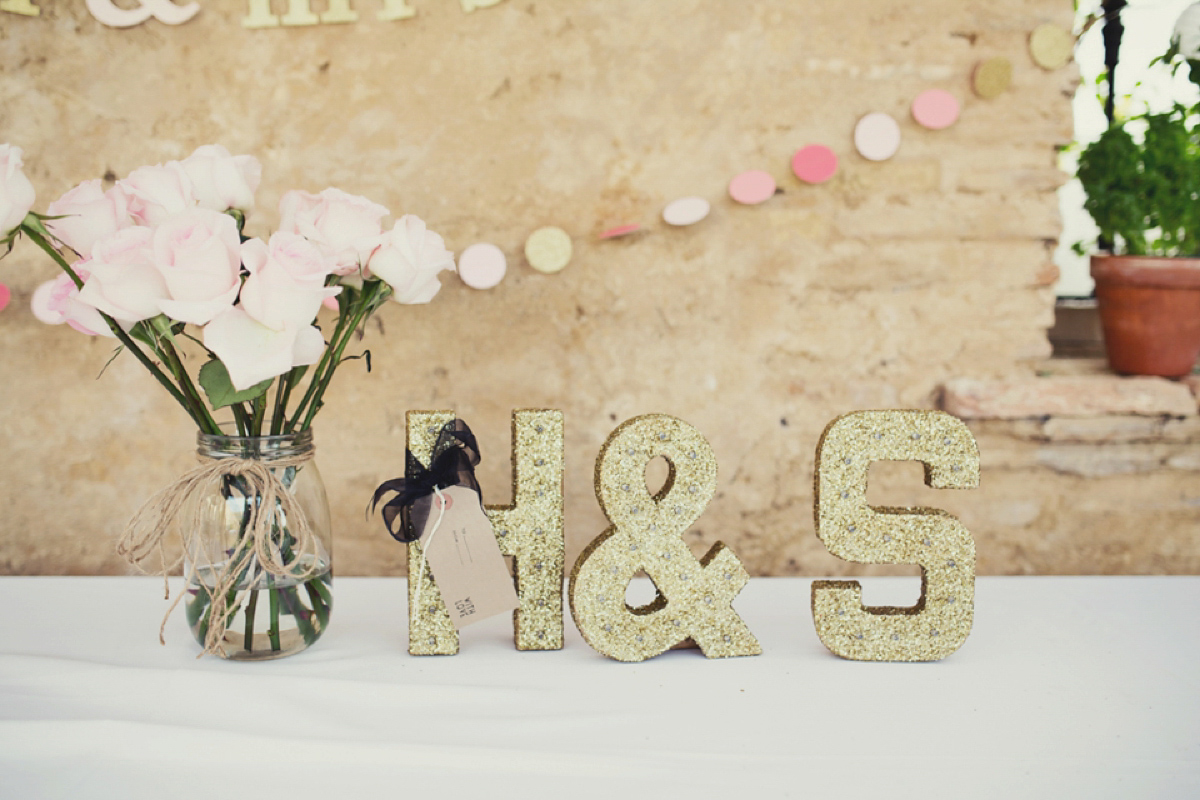 "To fit in with our relaxed theme, we asked guests not to wear suits and ties or full dresses so that they would be comfortable in the heat. Gibraltarian weddings tend to be very formal, think full suits and gowns, even in mid Summer. We had a lot of feedback from guests saying how happy they were to wear a more casual attire.
To thank our friends and family that stayed in the hotel with us for travelling all the way to Spain, we made them 'welcome packs' filled with pic n mix sweets, alka seltzer, water bombs and water pistols, cat mirrors, mini Sipsmith gin and tonic and a personalised message."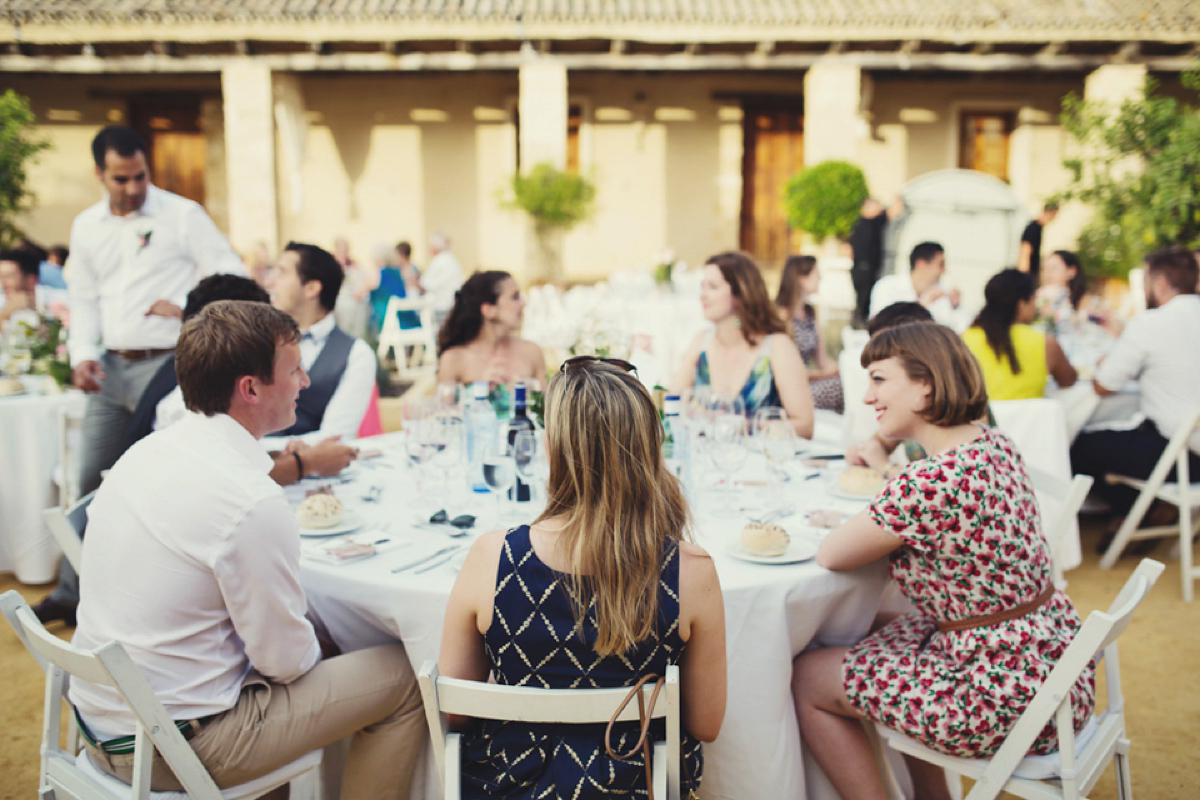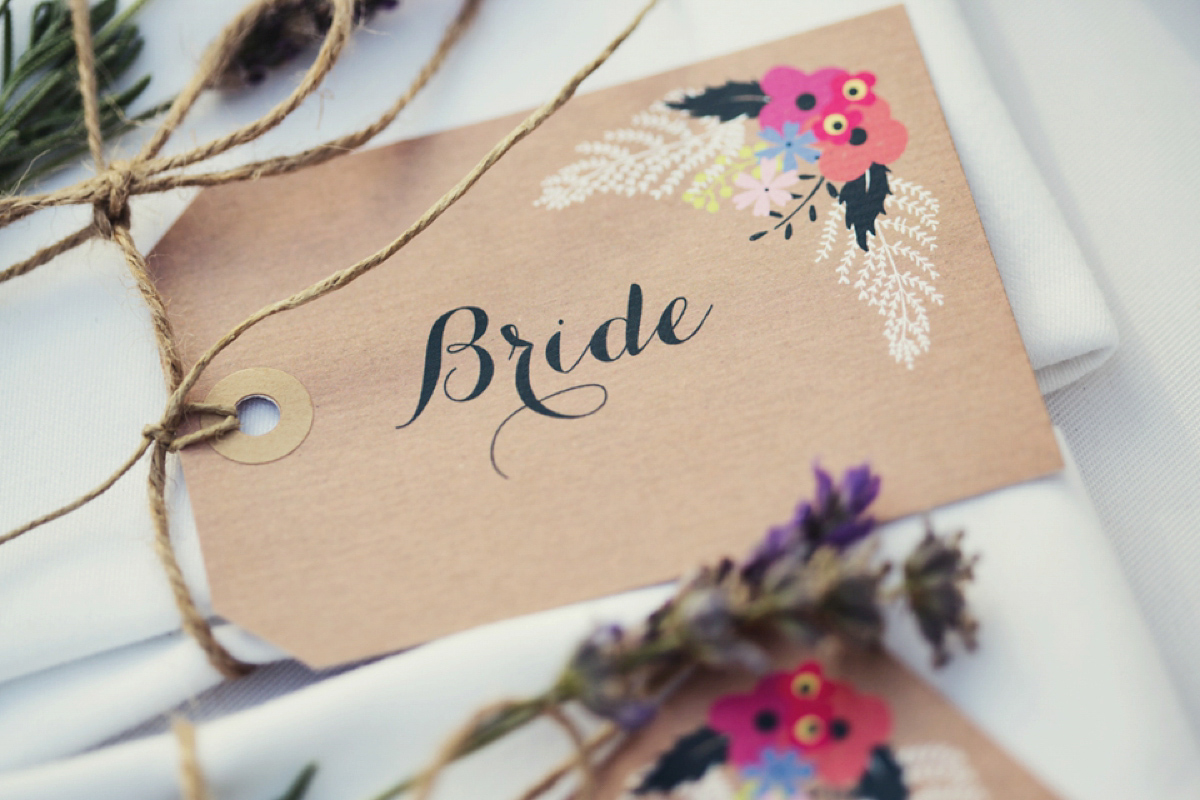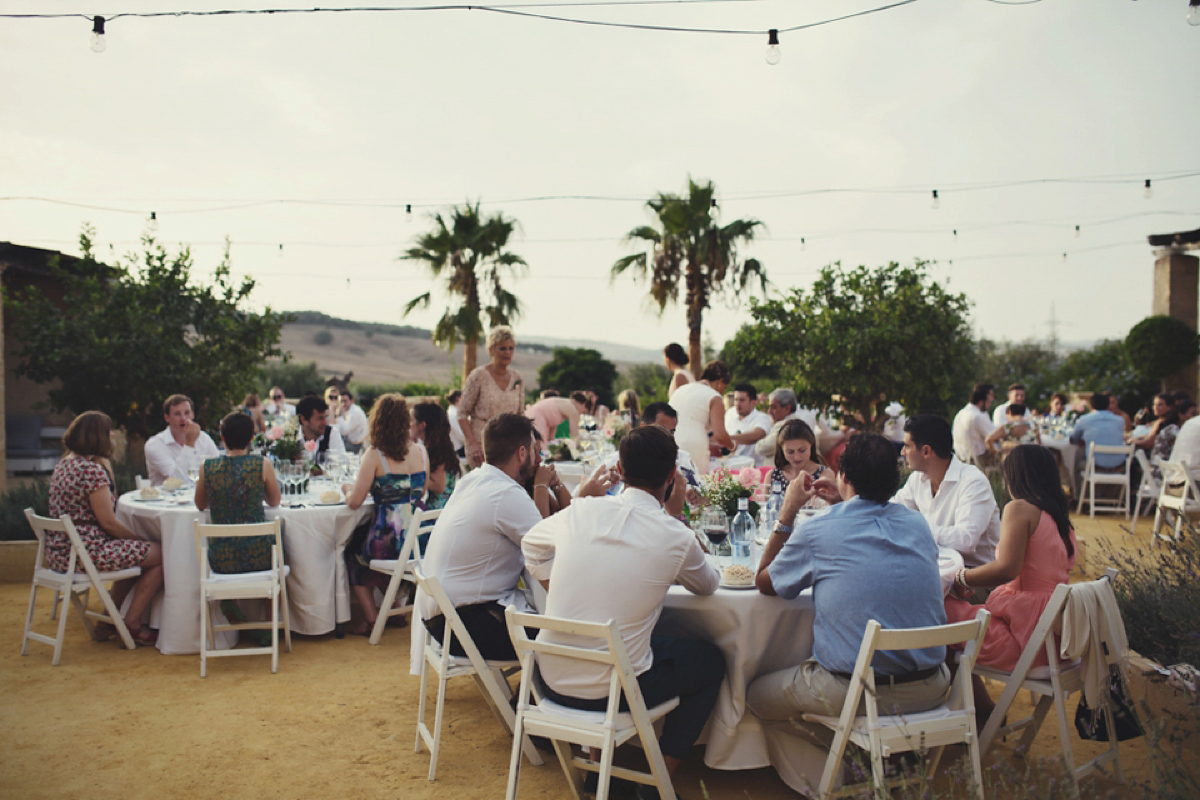 "The hotel catered the food. The food and drink at Casa la Siesta is, to the extent possible, sourced locally or grown in their vegetable garden. It is lovingly prepared by the chef Connie – she goes above and beyond and wants everything to be perfect. I have no idea how she managed to cook three giant paellas in her tiny kitchen.
We were set on having 'buñuelos', Spanish mini doughnuts pervasive at any Spanish feria, at our wedding. Stephen made it his life mission to find a buñuelo man that would come to our remote venue. In the end, Buñuelos JJ agreed to attend from Sevilla and not only bring doughnuts but candy floss and popcorn. It couldn't be more perfect. The guests loved this touch and the cart was in use all night."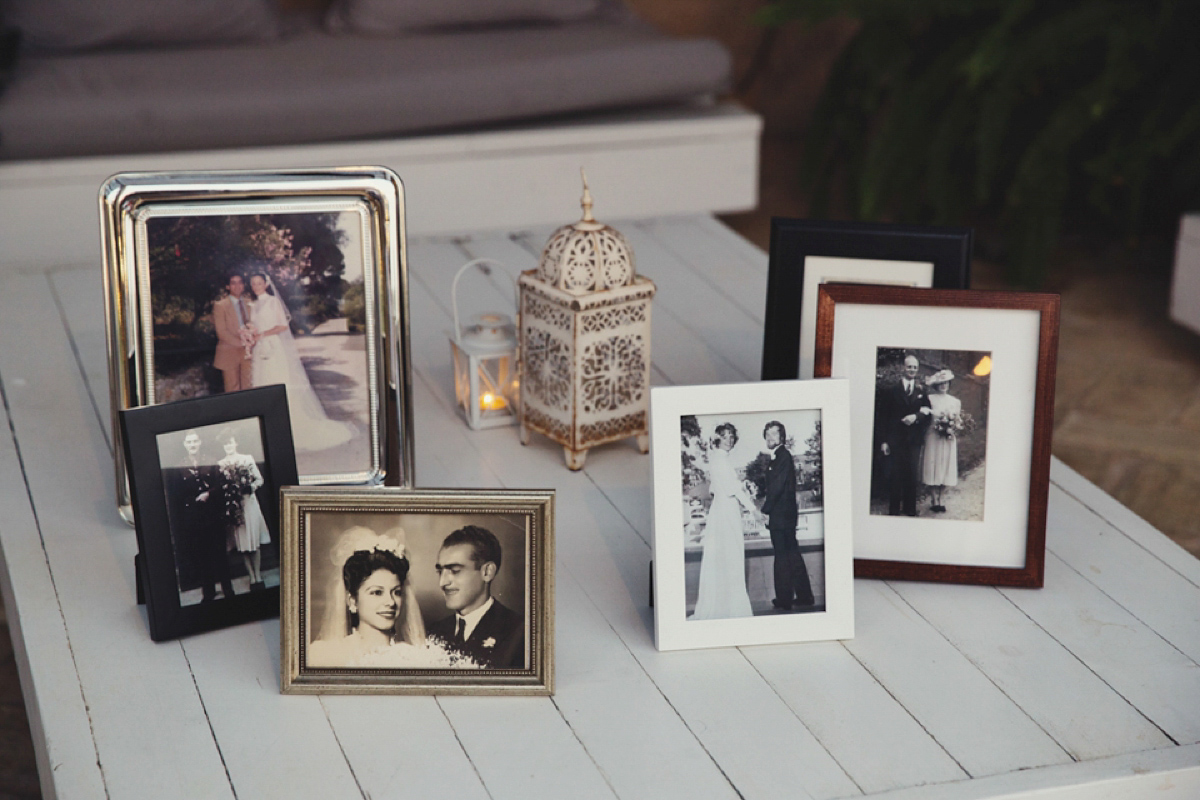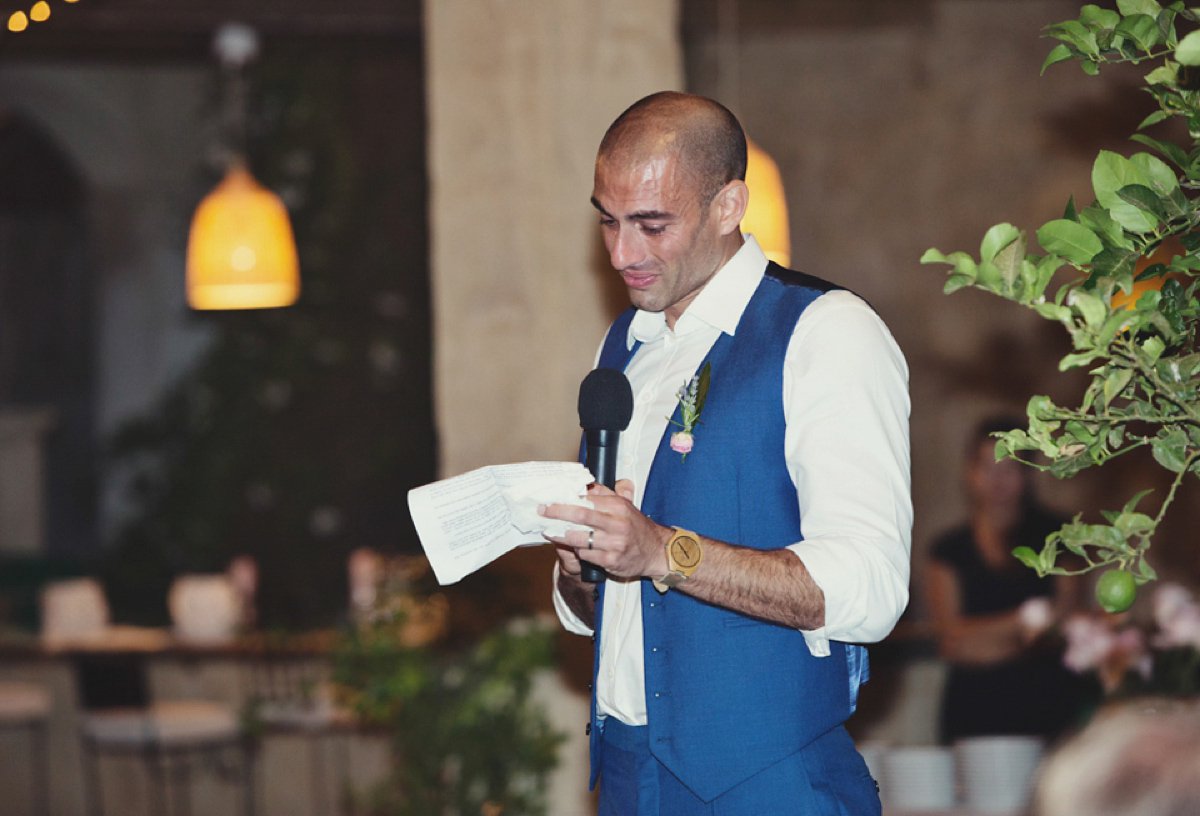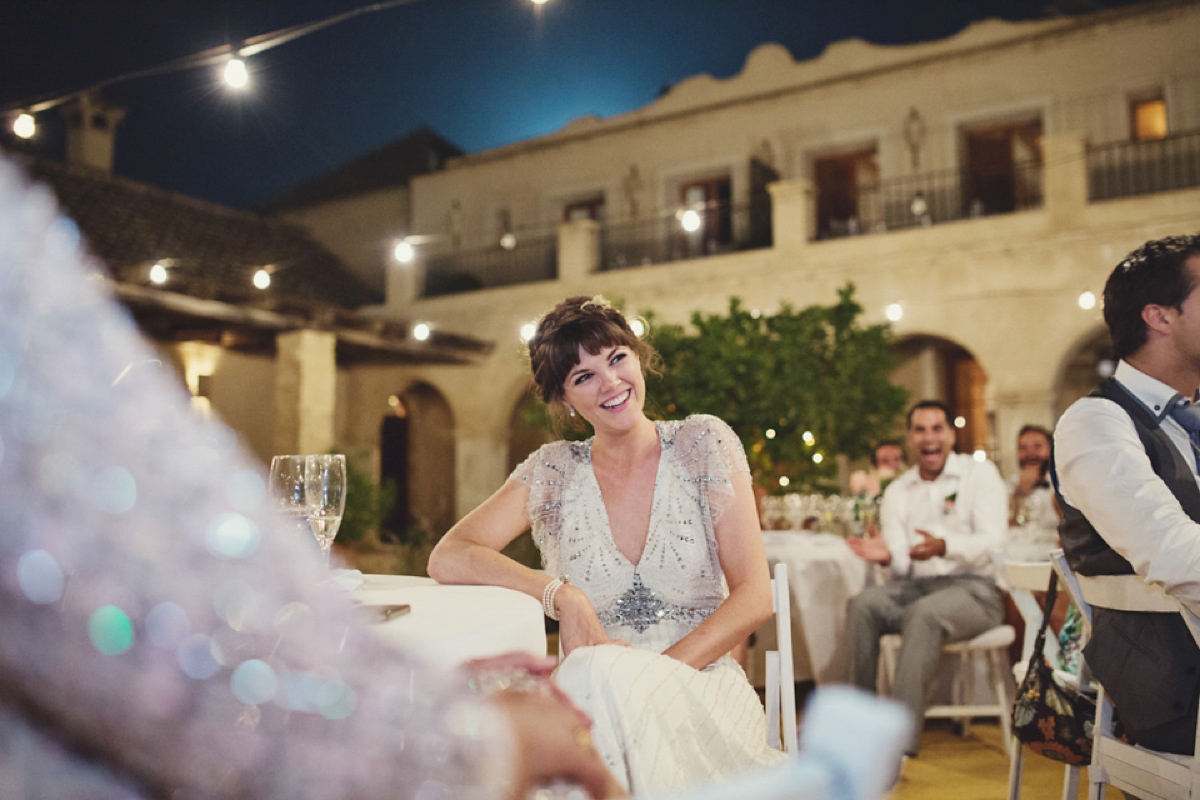 There were too many favourite moments for this couple, but here are some of them…
"Waking up a dawn and doing a spontaneous acroyoga class with my bridesmaids and Stephen was something I definitely didn't think I would do on my wedding day. We were all in hysterics and it put us it such a happy and calm mood for the rest of the day. Moments before walking down the aisle, standing with my mum and letting out a huge breath and thinking, "This is it. This is what it's all been for.
At the end of the night, our celebrant, Mike, grabbed the DJ's microphone and the entire dancefloor gathered in a drunken circle and yelled along to 'I Want It That Way' by Backstreet Boys. Also, mass skinny dip at the end of the night!"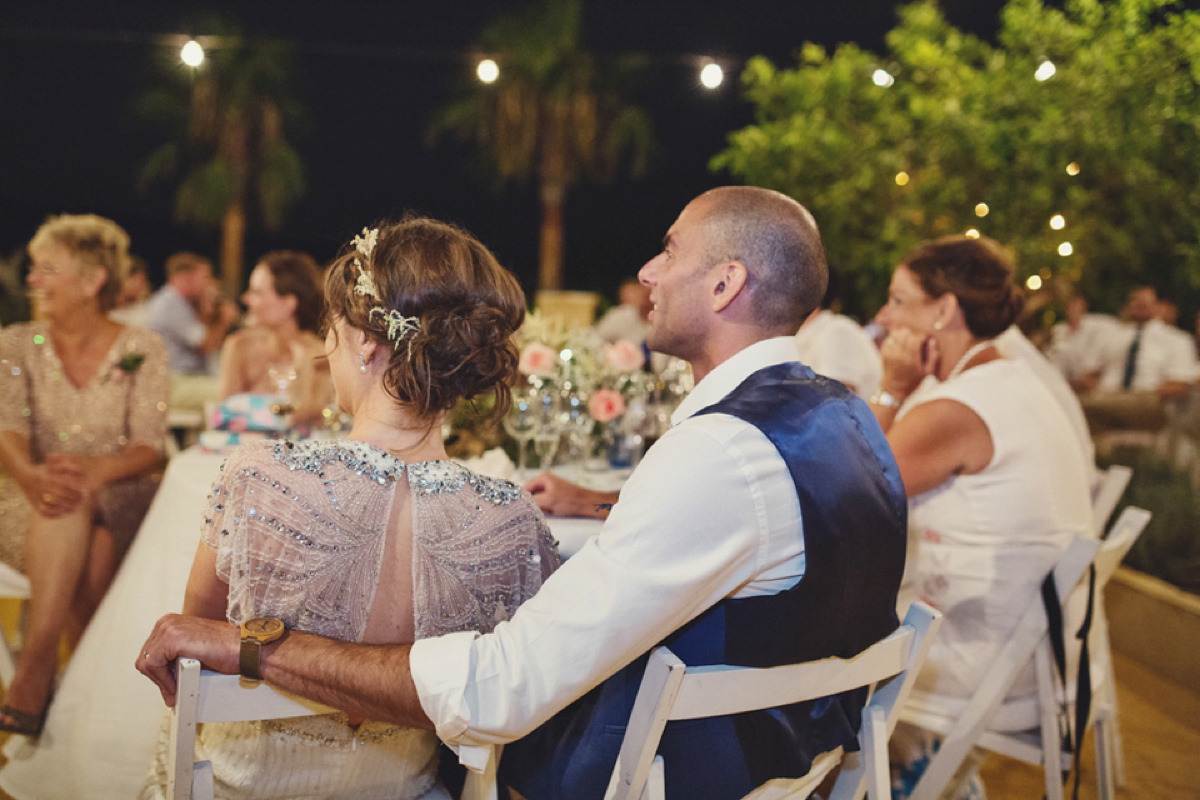 \
"The DJ that Stephen booked pulled out fairly close to the wedding. Elske at the hotel came to the rescue and recommended DJ Larry Jazz. We crossed our fingers, supplied him with a list of 'must haves' and on the night he played hit after hit and had everyone on the dancefloor. He was responsive, accommodating and had such good humour on the night, even into the early hours when we were demanding the microphone to do karaoke. I'd book him again in a heartbeat."
"Our first dance was a bit of an unusual choice. It was a song in the charts in Spain from the summer we met – 'Colgando en Tus Manos' by Carlos Baute and Marta Sanchez. When we first met, we learnt the duet (super cheesy) and over the years freaked out our friends and family on car journeys by singing along to it word perfectly in Spanish.
We always joked that it would be our first dance at our wedding, so when we got engaged it was one decision that was a no-brainer. Because it's such a strange beat, we had a class with Start the Dance so that we wouldn't just be swaying awkwardly. I really recommend having a dance class with you partner prior to your wedding. It was a really enjoyable few hours in a gruelling period of wedmin and made us both really excited. In the rehearsal I did manage to punch Stephen in the eye with my elbow, he didn't find that particularly amusing."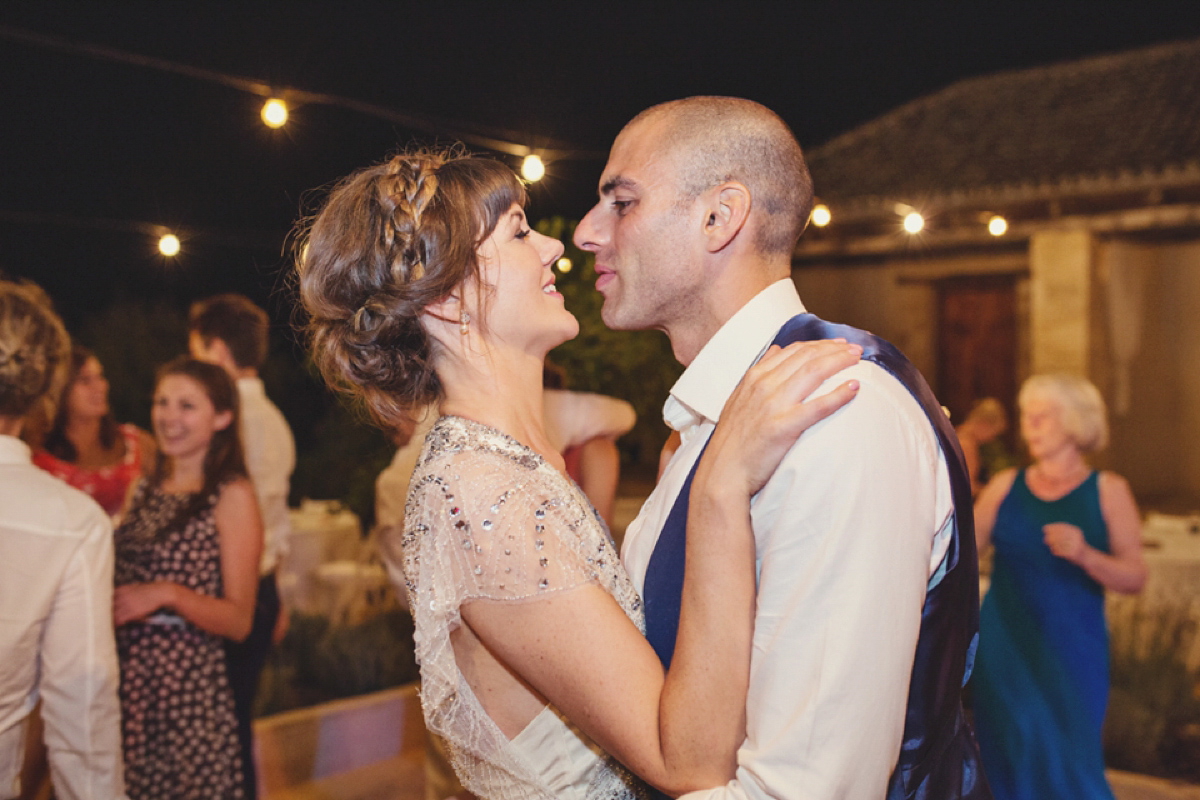 Words of Wedded Wisdom
"This has been said many times before but it's so good to remember – be true to yourselves as a couple. We quickly discovered that many people had 'expectations' about what our wedding day would be like and didn't understand what we were trying to achieve. Many times I was tempted to throw the towel in and go with what everyone else wanted. In the end I'm glad we stood firm- the day was exactly what we wanted and was a true reflection of us as a couple. You cannot please everyone, we quickly discovered that, so don't even try.
I would also say, don't be too proud to delegate. I didn't want to hassle anyone else with our wedding, but when I asked for help eventually, I realised how much people are touched to be able to help and be involved in your day. People also love to be able to see an element in the day that they helped with.
If I had known how much time and energy planning would have taken up, I would have booked a planner on the ground in Vejer. It is really difficult to plan a wedding from abroad and it is almost like having a full time job on top of a full time job! I ended up running myself into the ground unnecessarily."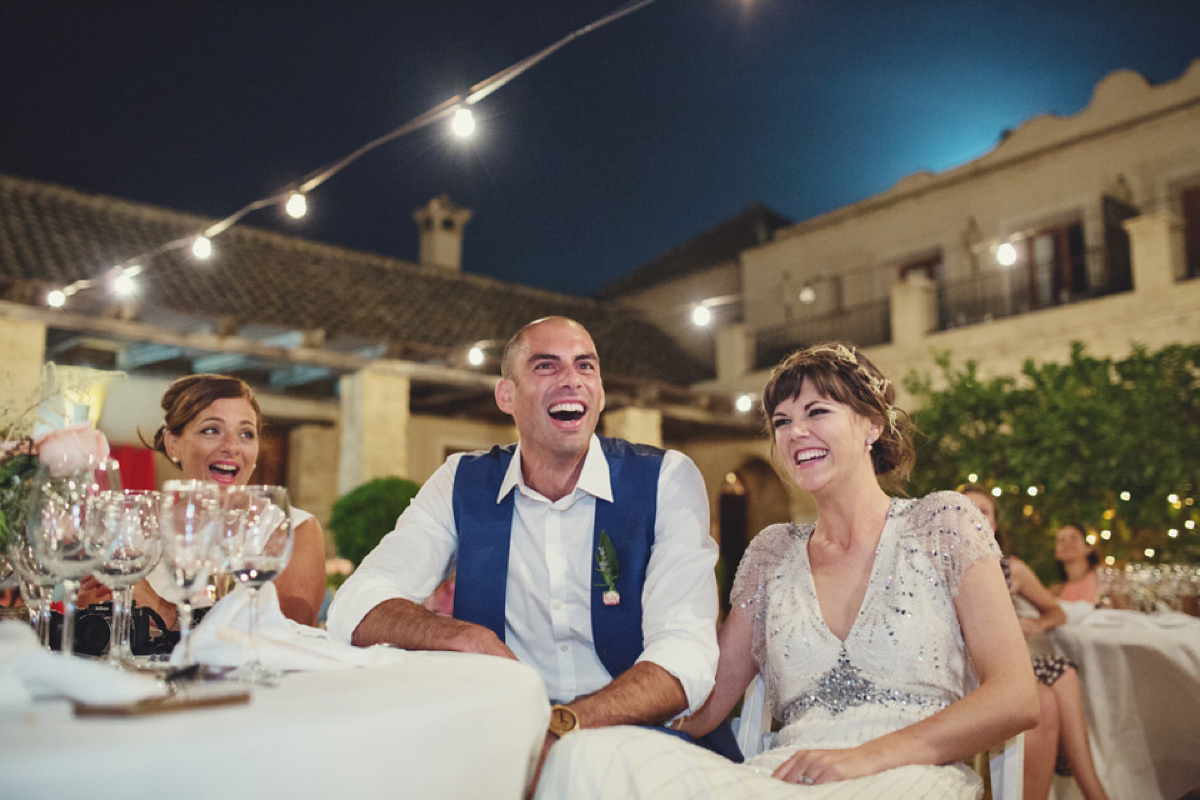 Such a wonderfully relaxed wedding – my love and thanks to you Helen for sharing so much so generously with our readers. Huge thanks also to photographer Lisa Jane for sharing these gorgeous images today.
You can see lots more weddings with brides wearing Jenny Packham here on Love My Dress. You might also like to see more destination weddings here.
May you all have a lovely Friday morning,
Love Annabel  x
Photographer – Lisa Jane
Film – Ben Foster (assisted by Barney Walters
Venue + Catering – Casa la Siesta
Wedding Dress – Jenny Packham 'Nicole'- Blackburn Bridal in Blackheath
Bride's Shoes – Jimmy Choo via Ebay
Accessories – Earrings – Bocheron Pearls in Ivory, Stephanie Browne Australia from Liberty in Love
Perfume – Eau Rose- Diptique
Groom – Reiss
Bridesmaids – Kylie dress by J Crew (in peach, coral + dusky rose)
Entertainment – DJ Larry Jazz
Rings – Essardas in Gibraltar
Stationery – Georgina Trestler
Hair Stylist – Gabriela Hair Up
Makeup Artist – Lyndsey Cavanagh
Photobooth – Cabina Gris