Hello lovely ones. I hope you have all had a good four day week. So, we all know (being honest!) that Summer is coming to a close – I won't dwell on that too much, but I am going to bring you back to a beautiful Spring day in April this year, for the wedding of Suzi, a digital copywriter and Rob, a web developer and singer (who ended up taking to the stage with his band 'The Ice Whites' to entertain guests in the evening – see the photos below!).
The couple tied the knot at New House Farm in Lorton, Cumbria which they chose because of the beauty and natural surroundings of the Lake District and it was also where they took their first holiday together. We're grateful to our Little Book For Brides member Sarah Folega for sharing these images today.
"We love being outdoors and being surrounded by nature so it made sense for us to get married in the Lake District – a place we love going walking. We're fairly relaxed people and didn't want anything formal. This influenced the style of the day – our ethos was rustic, intimate charm with an elegance, to reflect our love of good design."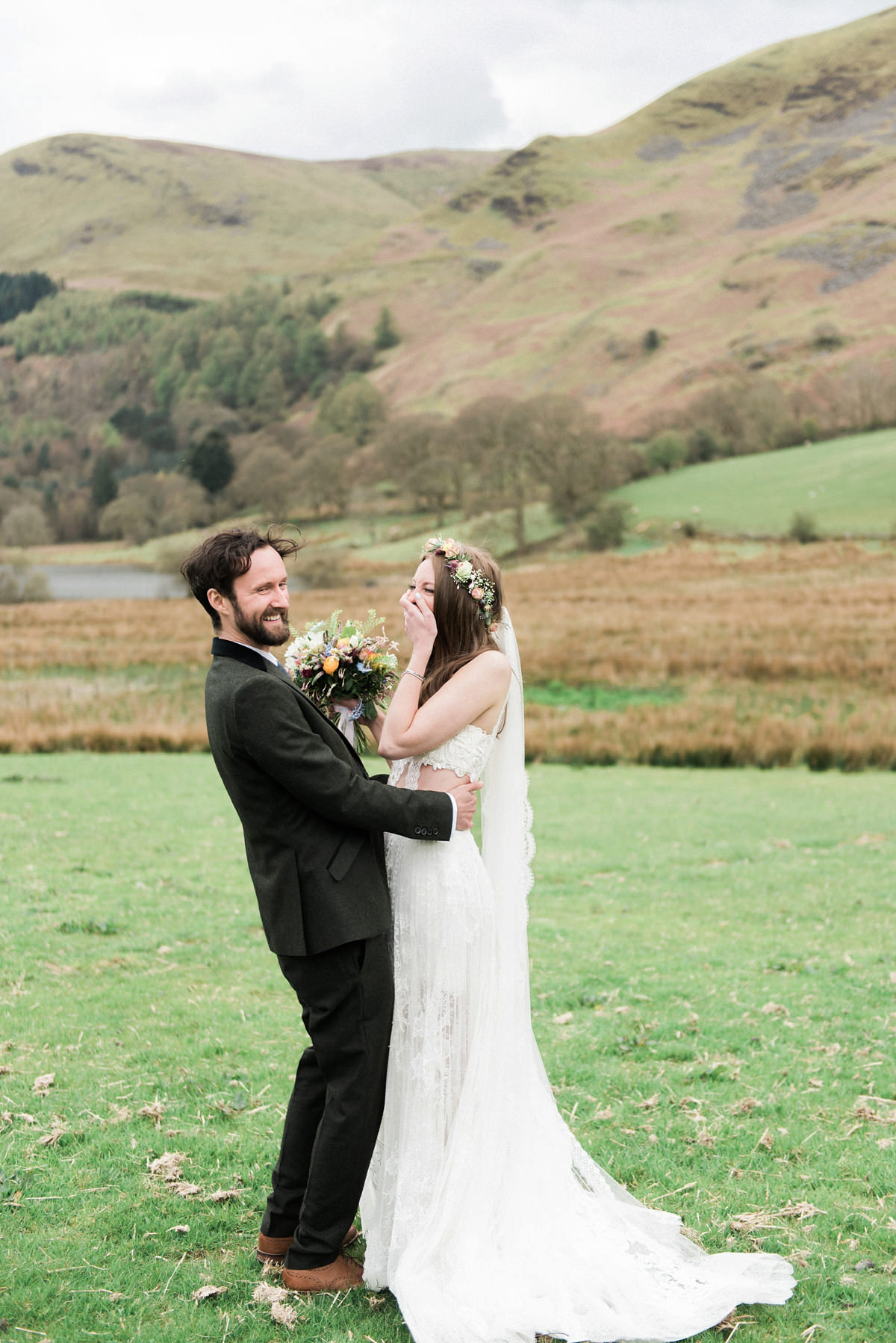 "Picture this: the romantic scene of a hot, sweaty crowded bar. Two young strangers and their eyes lock upon each other across the room – except one has a boyfriend and the other, having just split up from a relationship, isn't too au fait with wooing a lady! Even though I didn't tell him my name, after a quick stalk on Facebook through a mutual friend, he found me and a year later, both with a single relationship status – we got together.
Five years later, Rob proposed in Versailles, Paris on a bench overlooking the water gardens in a freezing cold February."
"With the fields that we work in, we wanted to design our own stationery for a personal touch and also to keep the costs down. We have now designed a suite of invites that we would like to offer and sell to other couples getting married."
"If you are interested in taking a look or ordering anything, please get in touch."
Laura Tuer of Greenwheat Flowers comes highly recommended by the bride.
"Laura is unbelievably talented, she took our brief and absolutely smashed it. I was so amazed when the flowers arrived at the venue, they were so much better than we could have asked for."
"We were going to grow them ourselves but they would never have looked as good."
"We wanted a natural, relaxed feel to match the setting of the wedding – lots of colour, wildflowers and green foliage with moss for the tables, what Laura did was spectacular."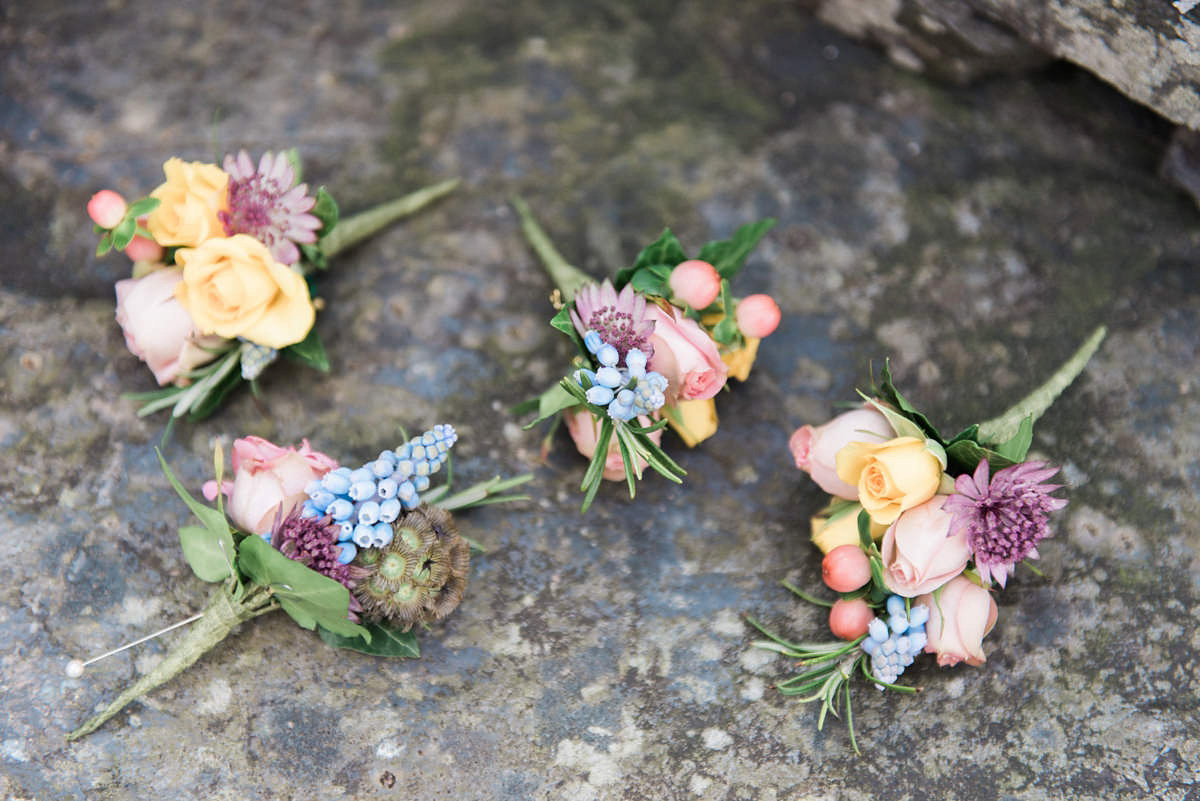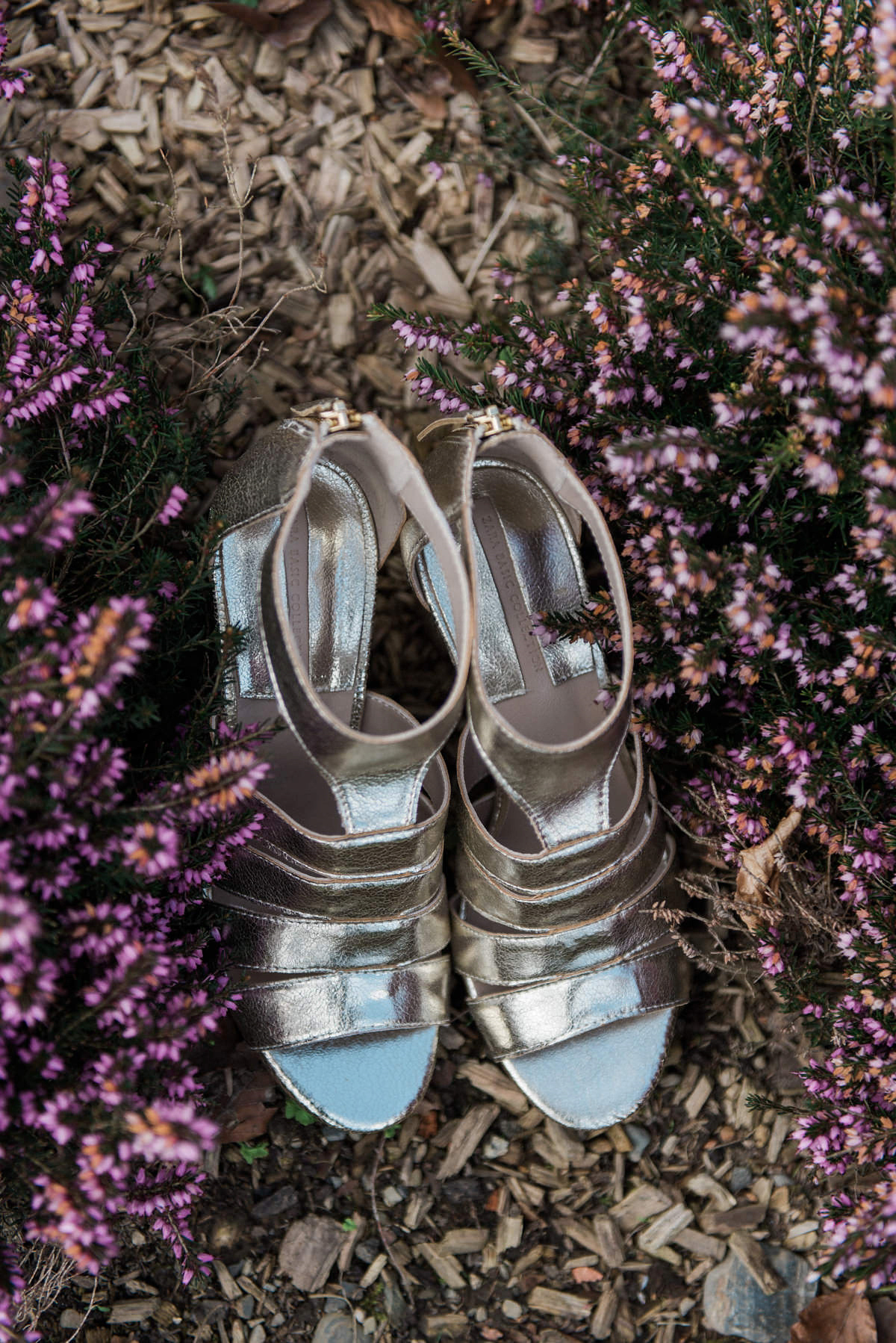 "My Amber & Patchouli perfume by Jo Malone was my wedding present from Rob.
It's the smell I have been looking for all my life and what better day to start wearing it than on your wedding day."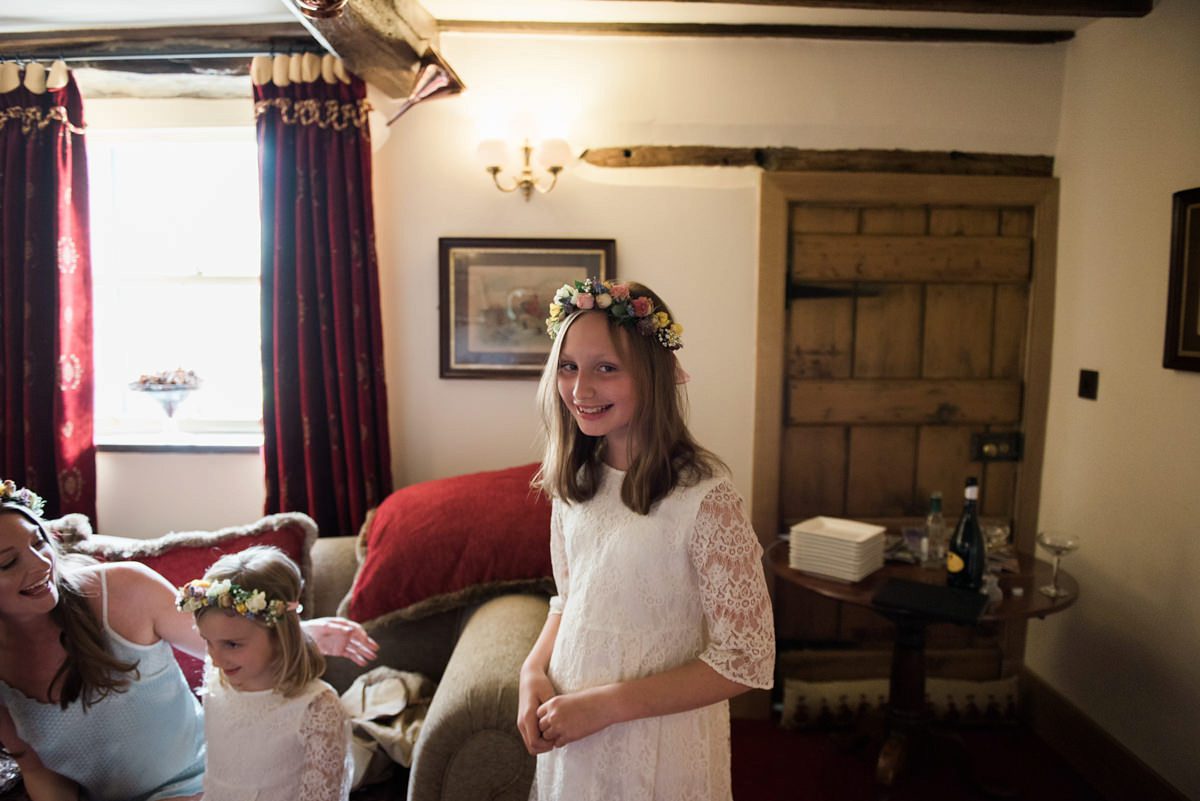 Suzi's gorgeous bridesmaids wore a variety of long dresses in blues and greys from Zara and Mango with flowers in their hair.
The lovely flower girls wore little white shift dresses from Next with a flower crown to match the bride.
Suzi's Yolan Cris dress might be one of the most perfect dresses I have ever seen. I had to click through every photo to see it at every angle before I could get on with putting this feature together.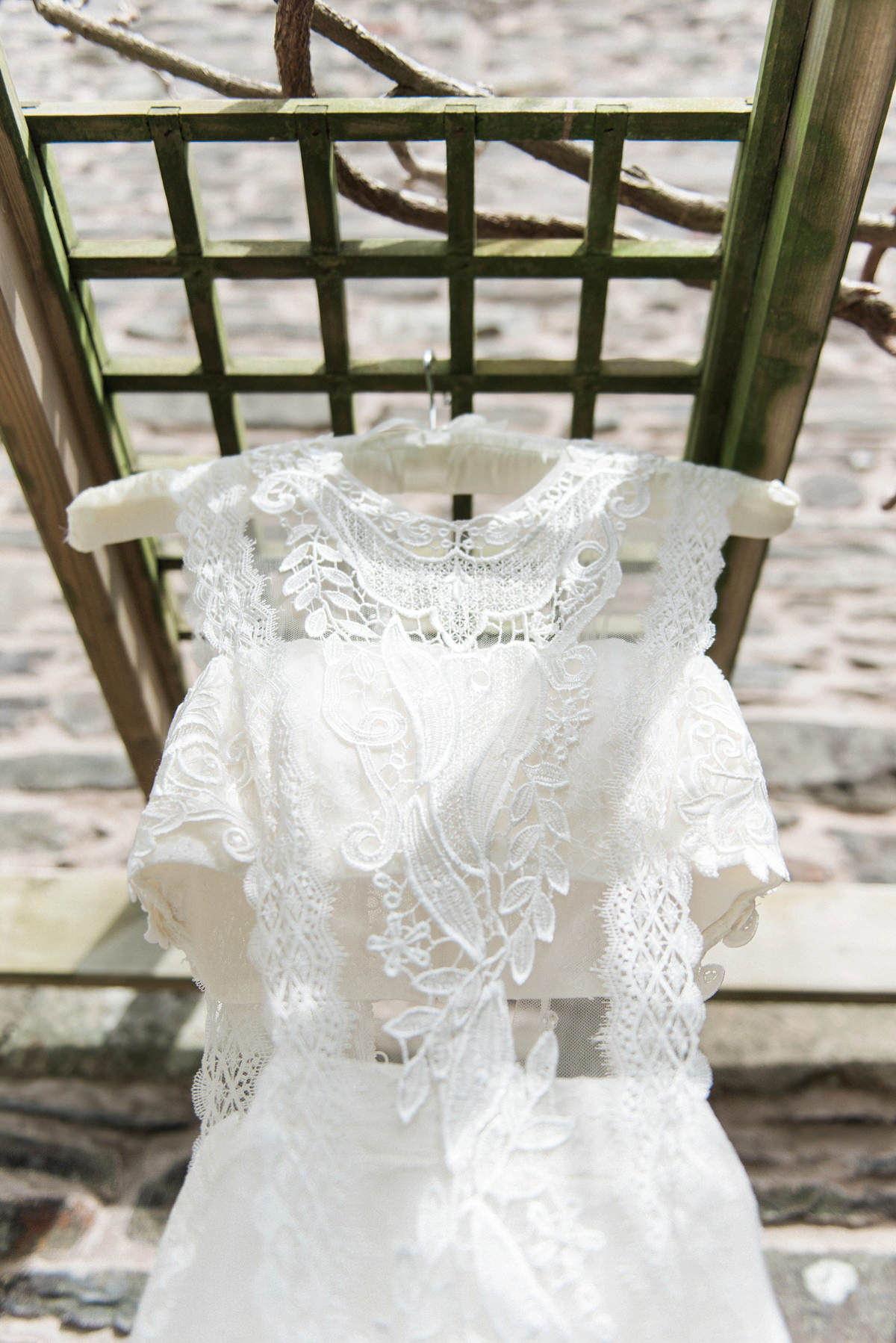 The lovely Camilla at Knutsford Wedding Gallery helped Suzi to find this dress which she teamed with a gorgeous (and bargainous) pair of Zara shoes.
"As I've heard many brides say, it was totally different from what I thought I would have but I knew I wanted something different and unique to suit my own style. I loved its ethereal style, it made me feel feminine and like a bride but without being mainstream. I definitely had 'that' moment."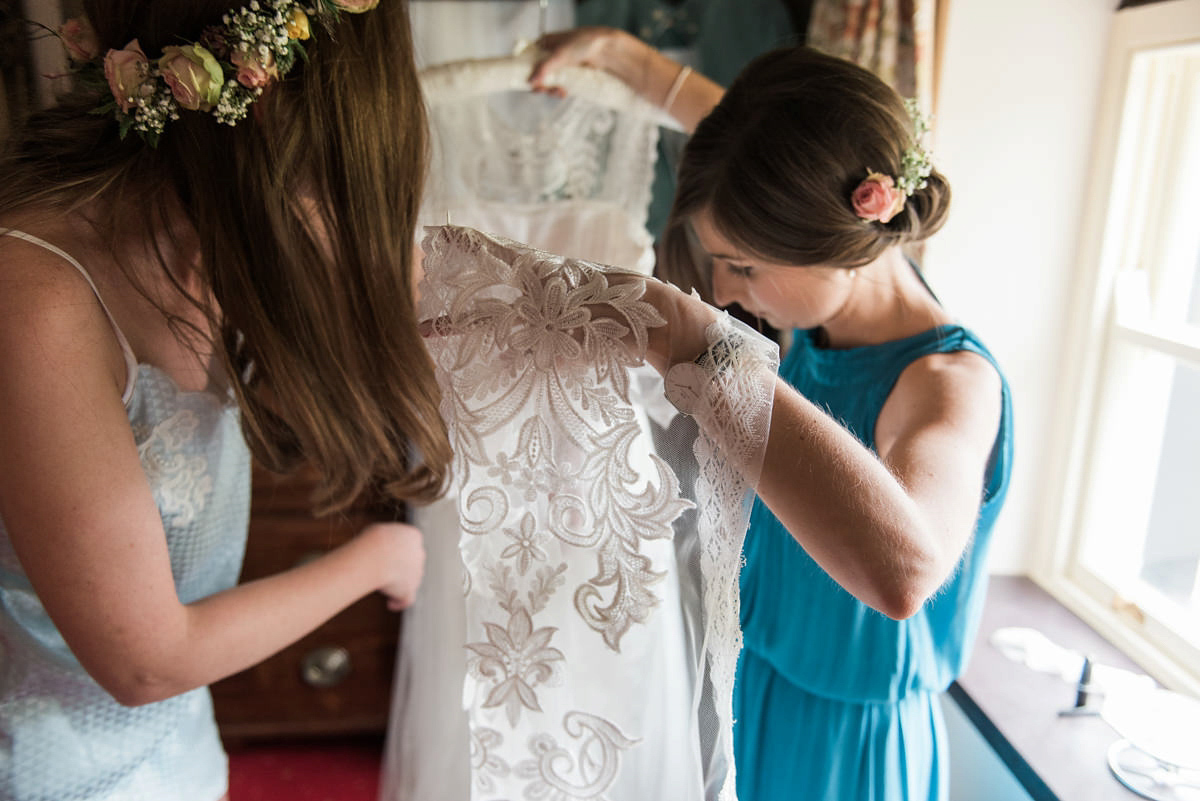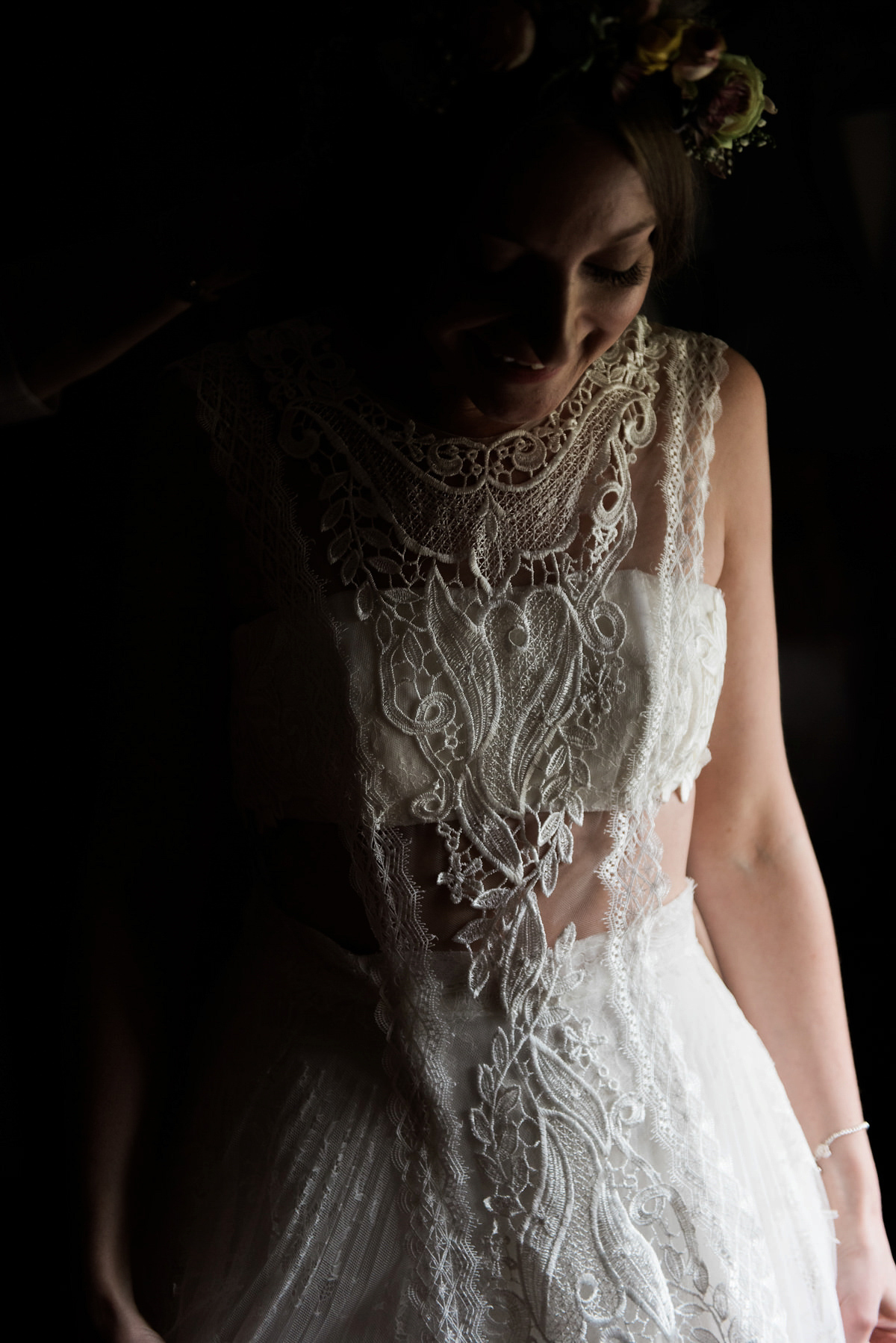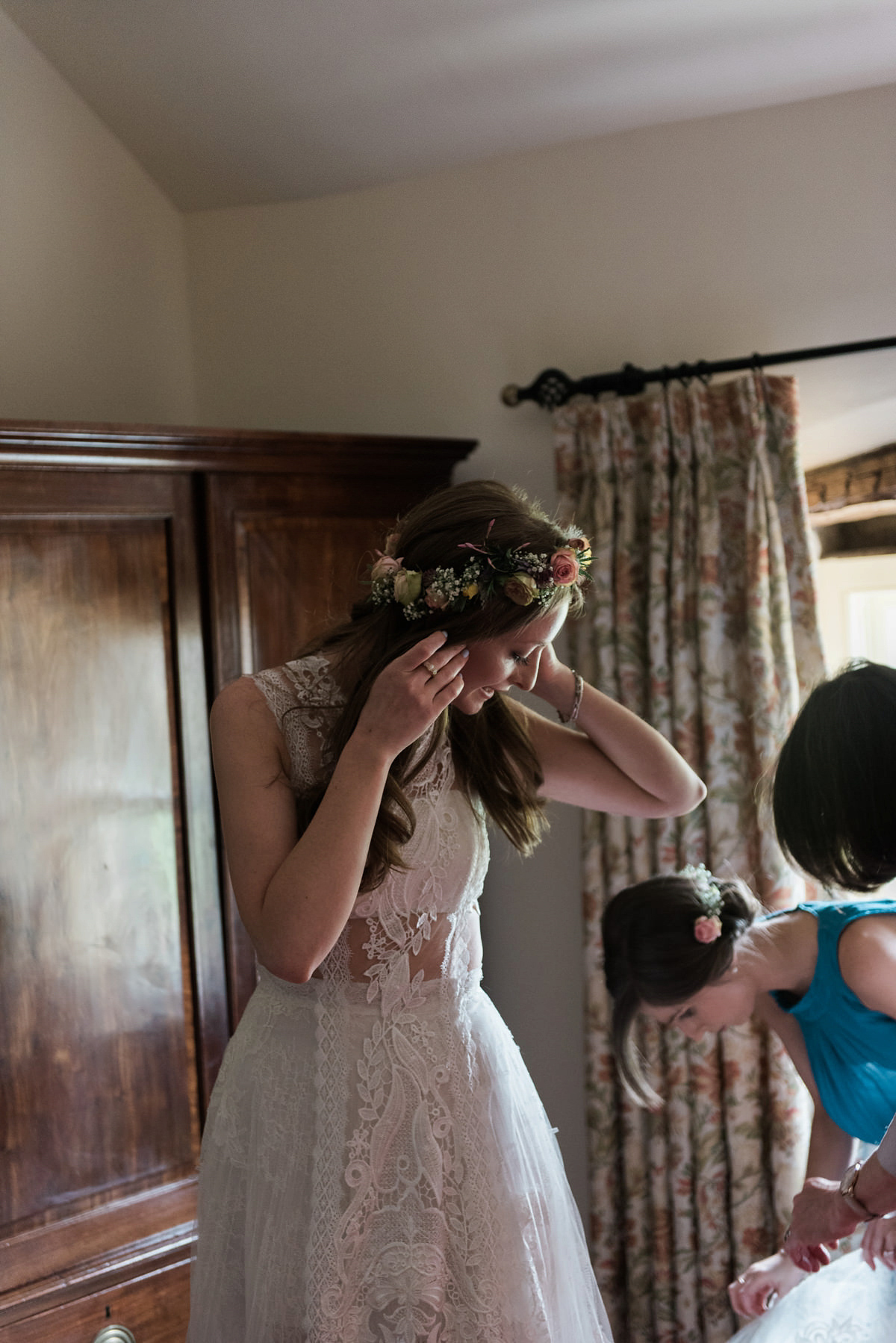 I particularly love the groom's tie pin and cufflinks – both gifts from Sarah on the wedding morning.
The groom is elegant and sophisticated in a grey contrast collar Selected Homme suit and check Marc Darcy waistcoat with a blue Berg & Berg tie.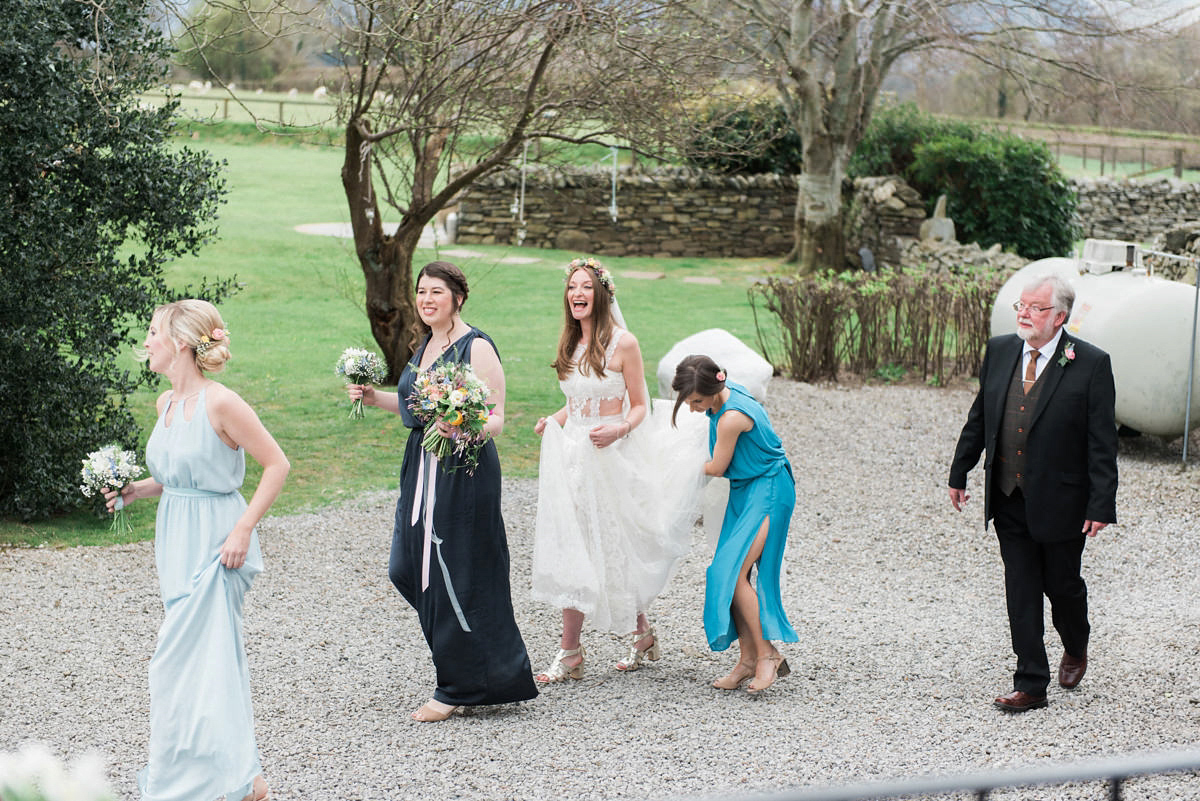 "I walked down the aisle with my dad to 'Cinema Paradiso' by Ennio Morricone. As his only daughter and youngest child, this was a really proud moment for us both."
"It felt really special having him by my side and gave us a sense of closeness that I'll treasure forever."
"I was taken ill with an M.E. relapse six weeks after getting engaged so the year prior to the wedding was very emotional. It was really important to us to write our own vows so we went glamping in Wales and sat in the sun, drinking beer and wrote them there."
"I think this is the best way to do it – taking some time out, being relaxed and in a place where you feel most comfortable."
The couple chose 'A Lovely Love Story' by Edward Monkton and 'Look At Love' by Mevlana Jelaluddin Rumi (below);
You too must mingle my friends
Since the earth and the sky
Are mingled just for you and me
Be like sugarcane
Sweet yet silent
Don't get mixed up with bitter words
My beloved grows right out of my own heart
How much more union can there be.
"We chose 'I Only Have Eyes For You' by The Flamingos as our first dance song. I know some couples feel the pressure to pick an uplifting song so people don't have to watch a slow dance but we just picked a song that we both love…then realised it's fairly soppy and hard to dance to so we asked everyone to join us which was lovely."
"The ceremony was definitely our favourite part of the day – with the emotion of the year before (and at some points wondering whether we'd even make it to the day with my illness) getting to this point was a real achievement so only made it all the more emotional, it felt really personal and intimate. Seeing everyone there rooting for you is just magical, and seeing each other's faces as we were pronounced 'husband and wife' was hilarious – as the photos show!"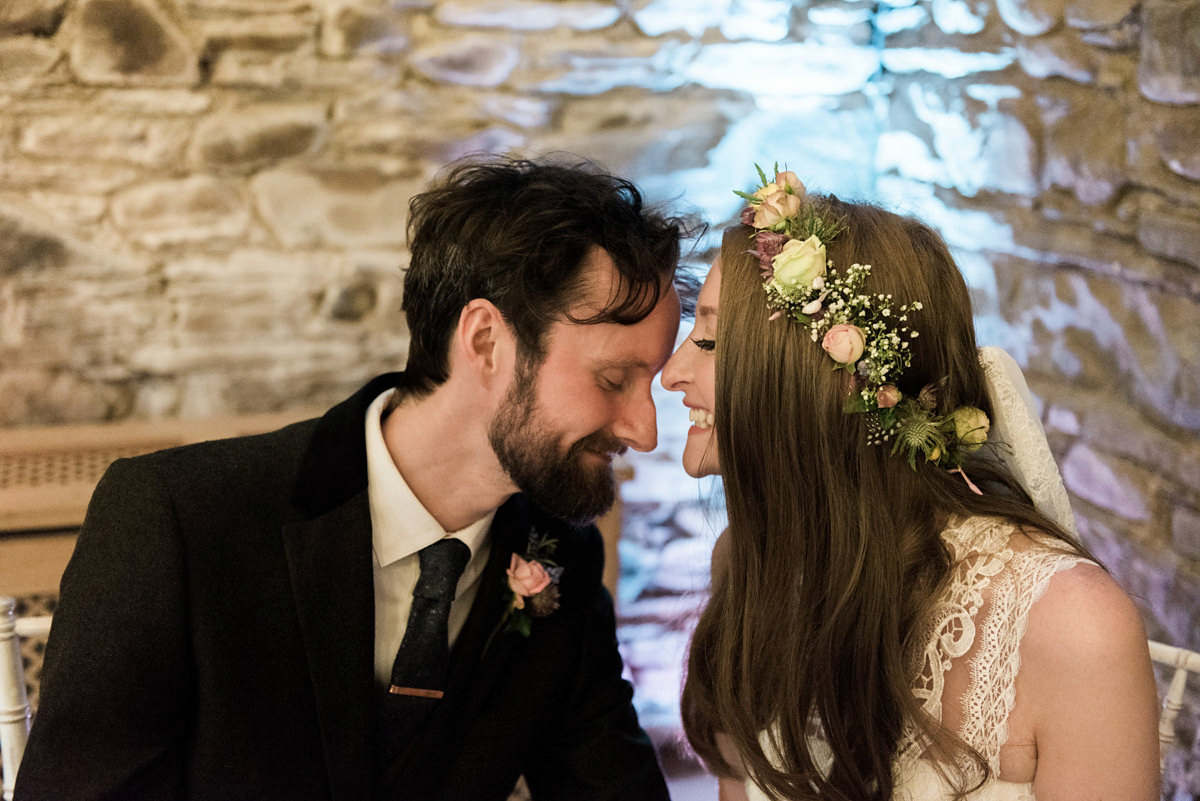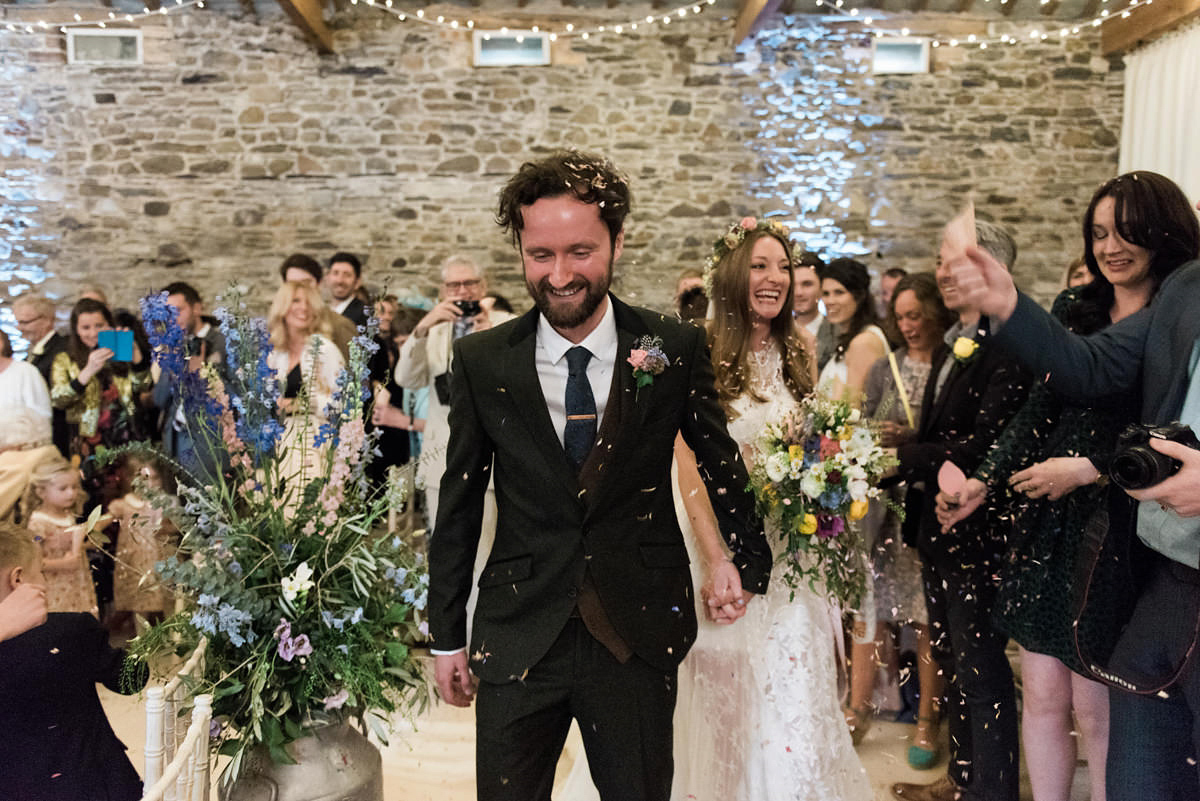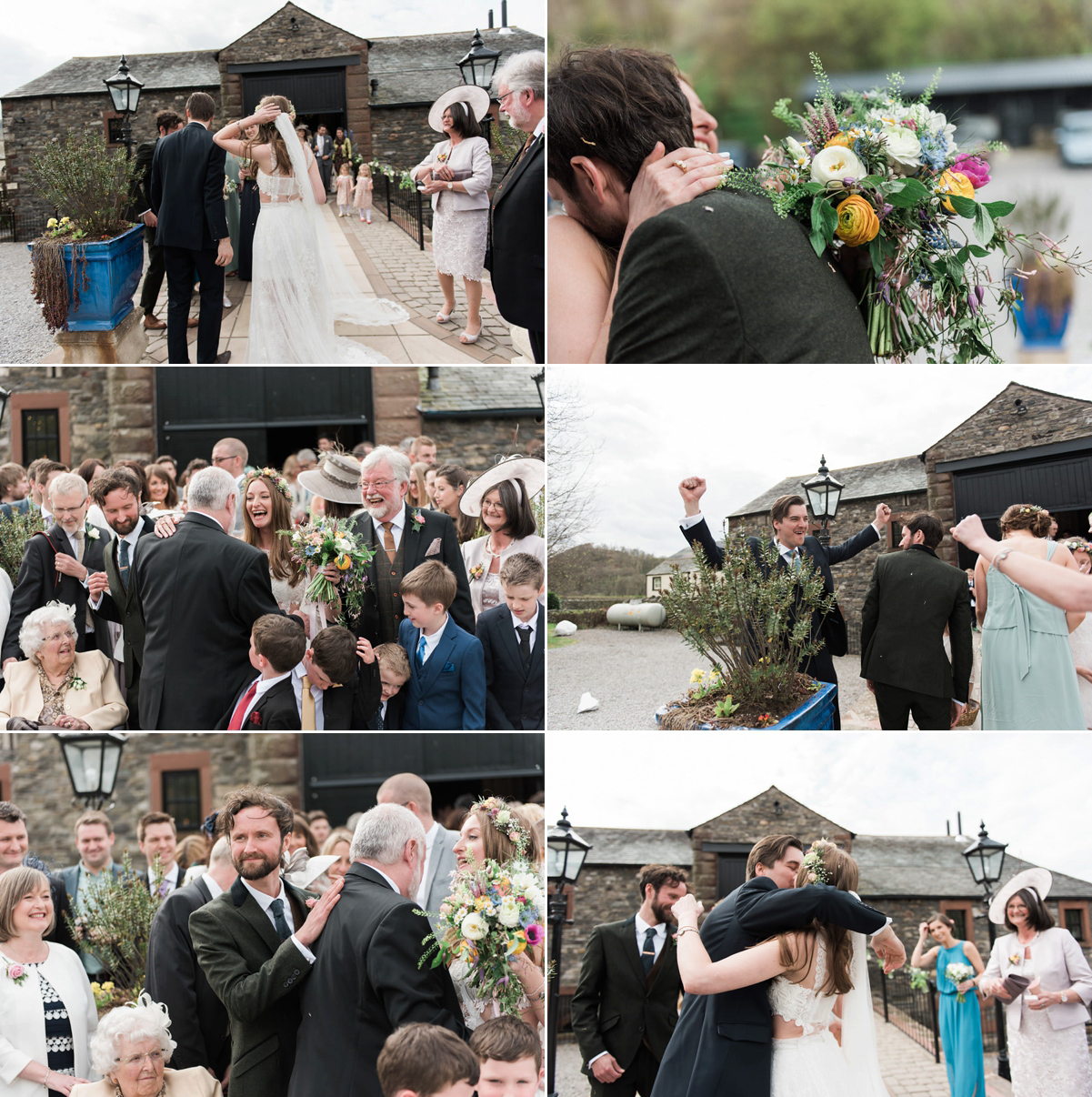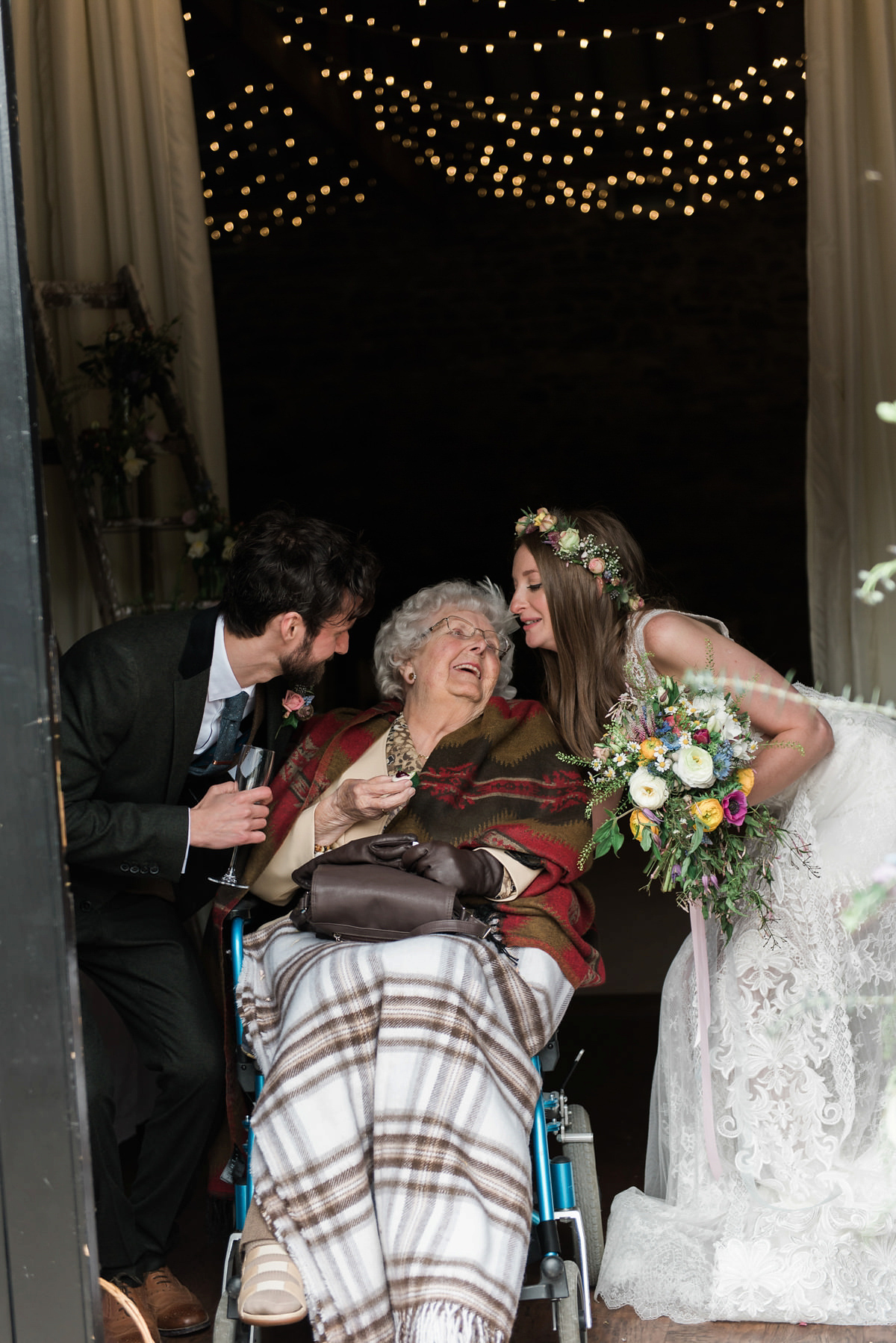 Suzi and Rob obviously have great taste so it's no surprise that they chose the fabulous Sarah of Folega Photography to capture their wedding day.
Sarah has recorded so many fleeting moments between the couple but at the same time, the whole day just looks like a bundle of fun.
"Sarah was absolutely incredible, even my own mum and dad thought she was one of our friends. We really clicked with Sarah, she is so personable, down to earth and friendly and really made us feel at ease. She was there the day before when we were getting everything ready and really got involved with the wedding party."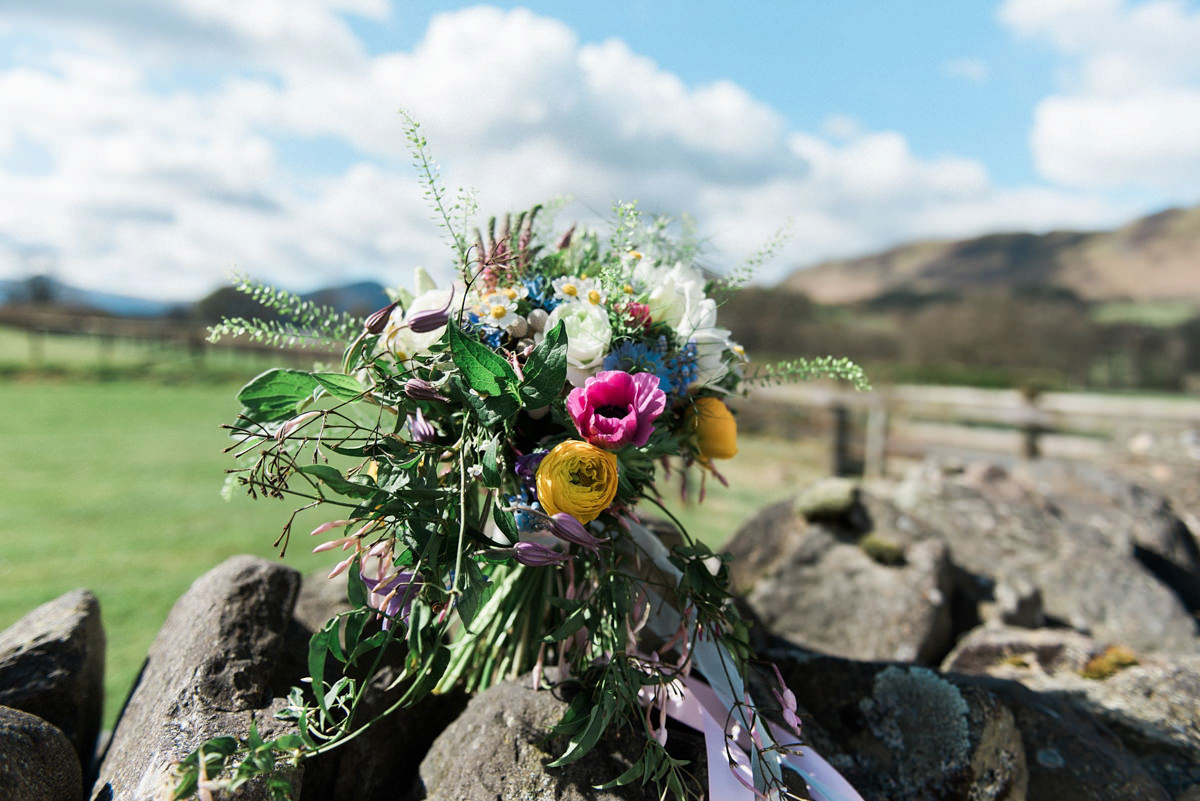 "When we saw the photos, we were blown away. As well as documenting the day, she captures the smaller moments in between that would normally just get lost in memory. Her pictures are filled with the emotion of our day, they're truly special. Getting the photos back, I also realised that half of the day I had no idea she was there."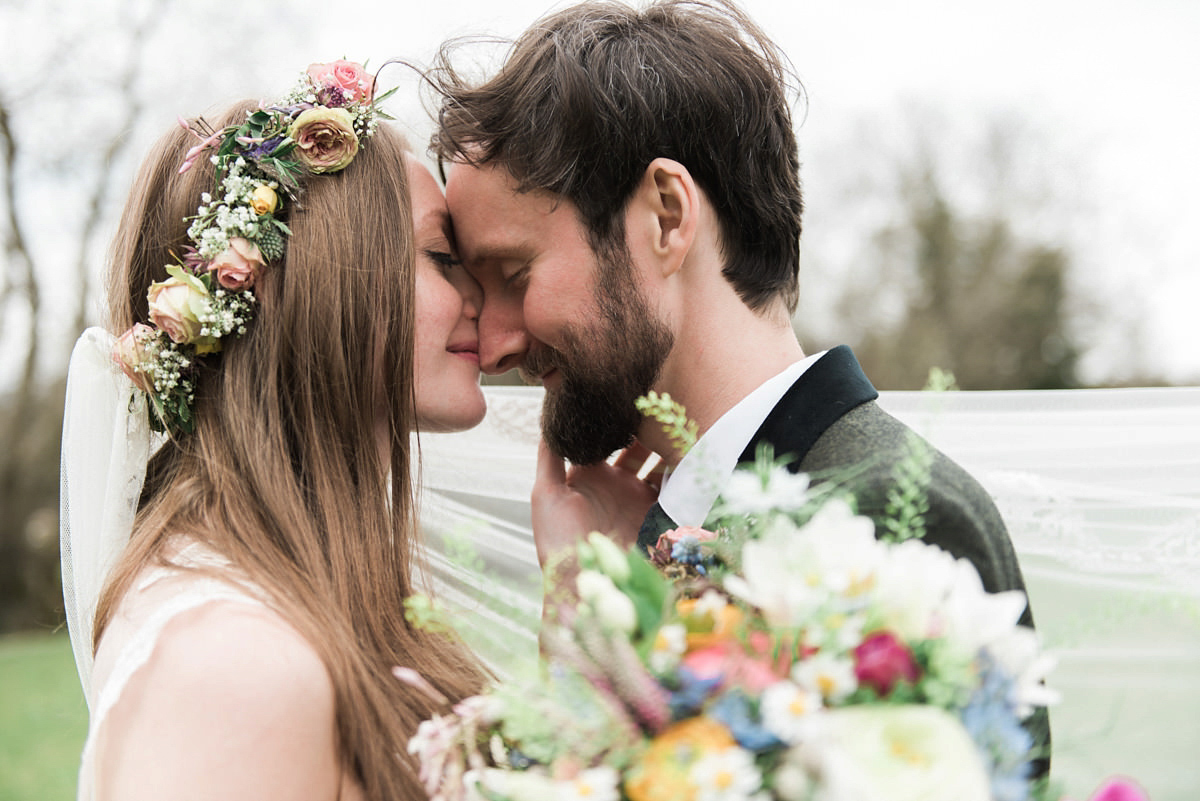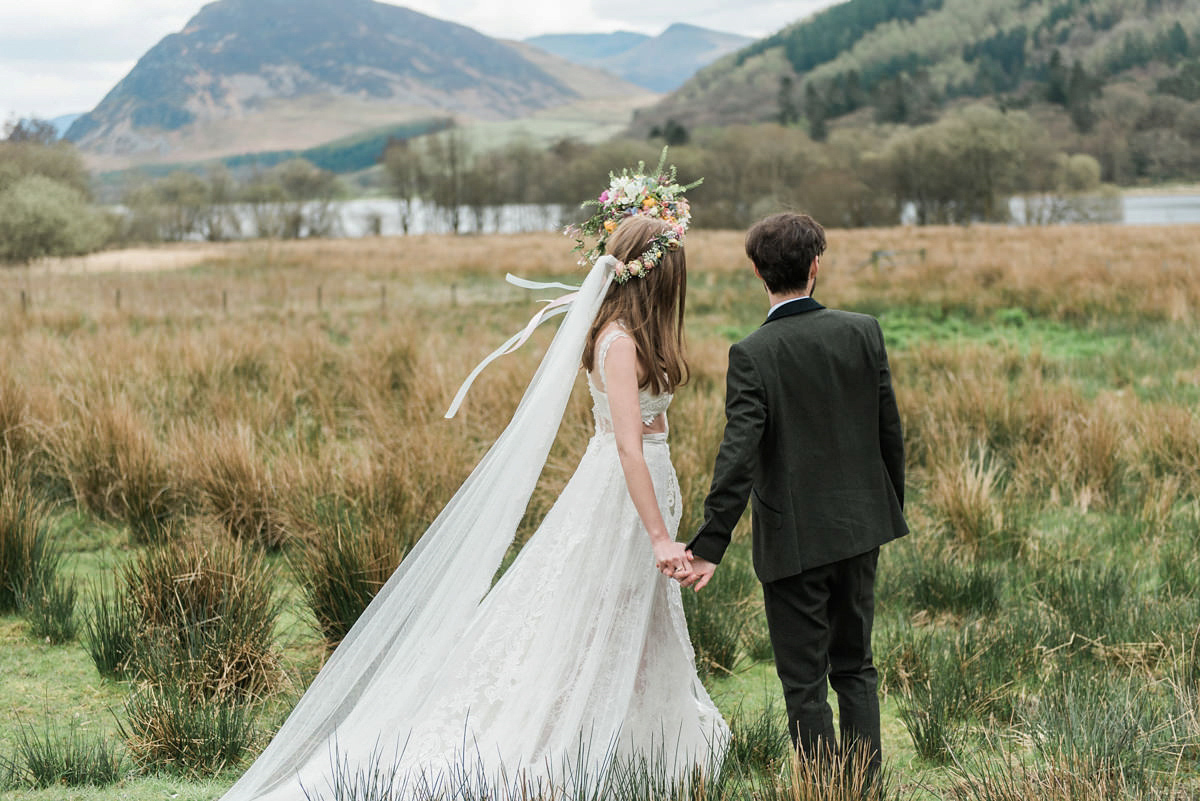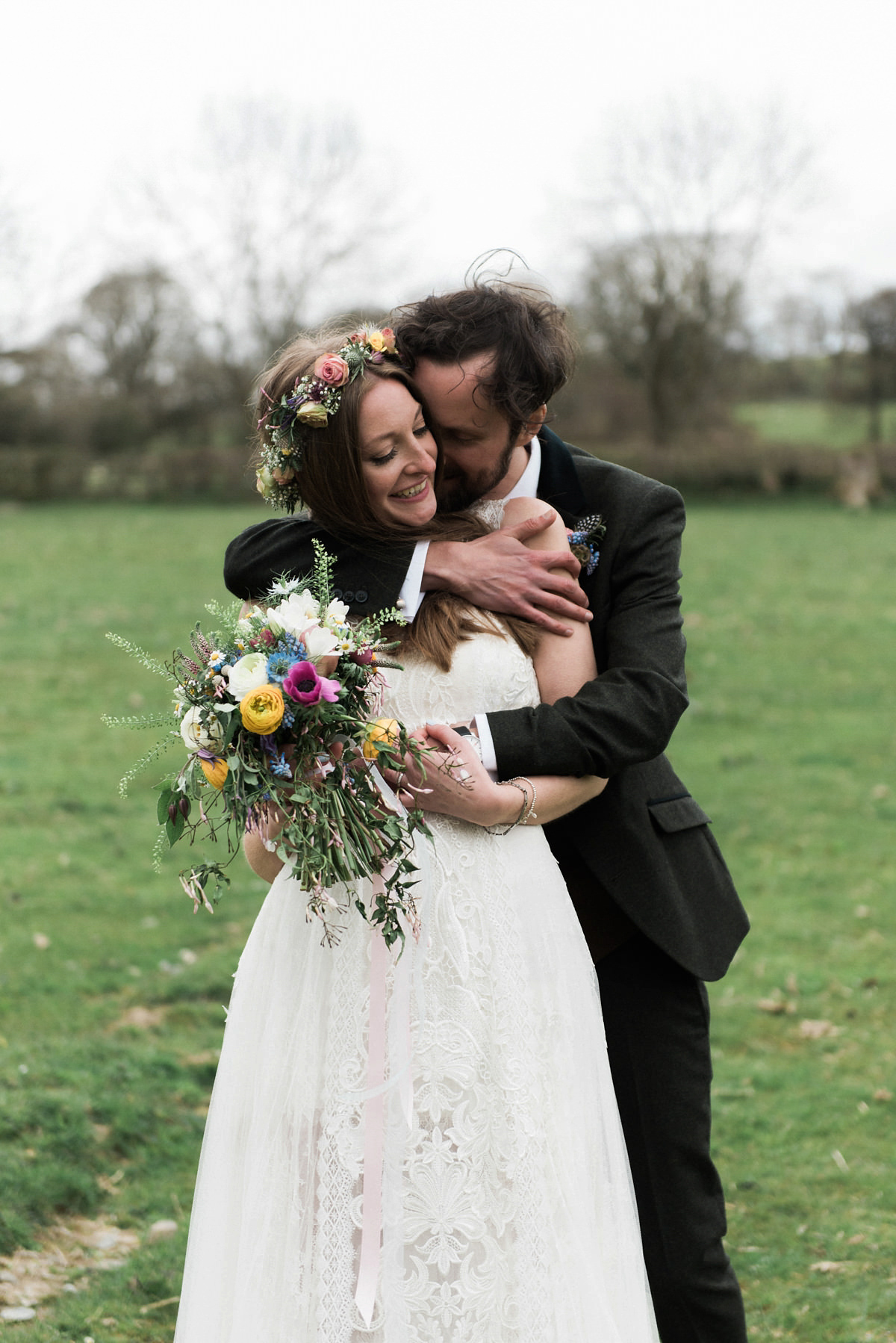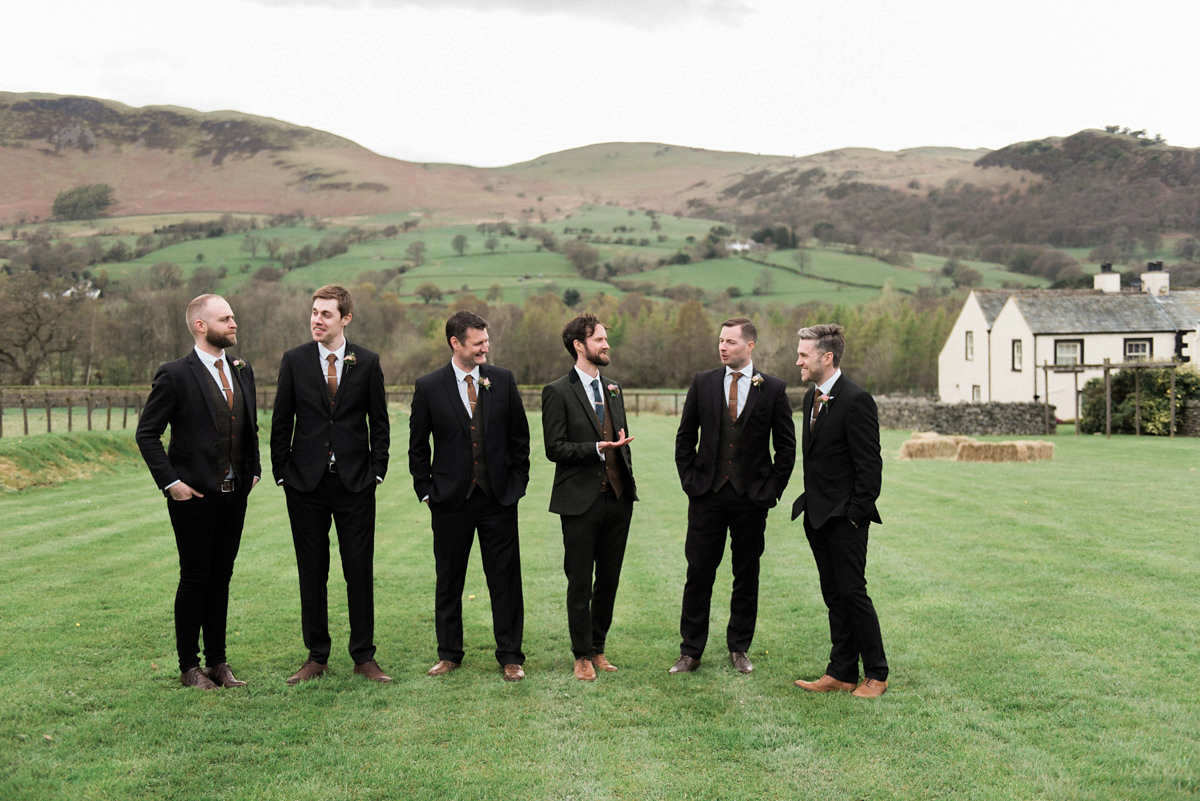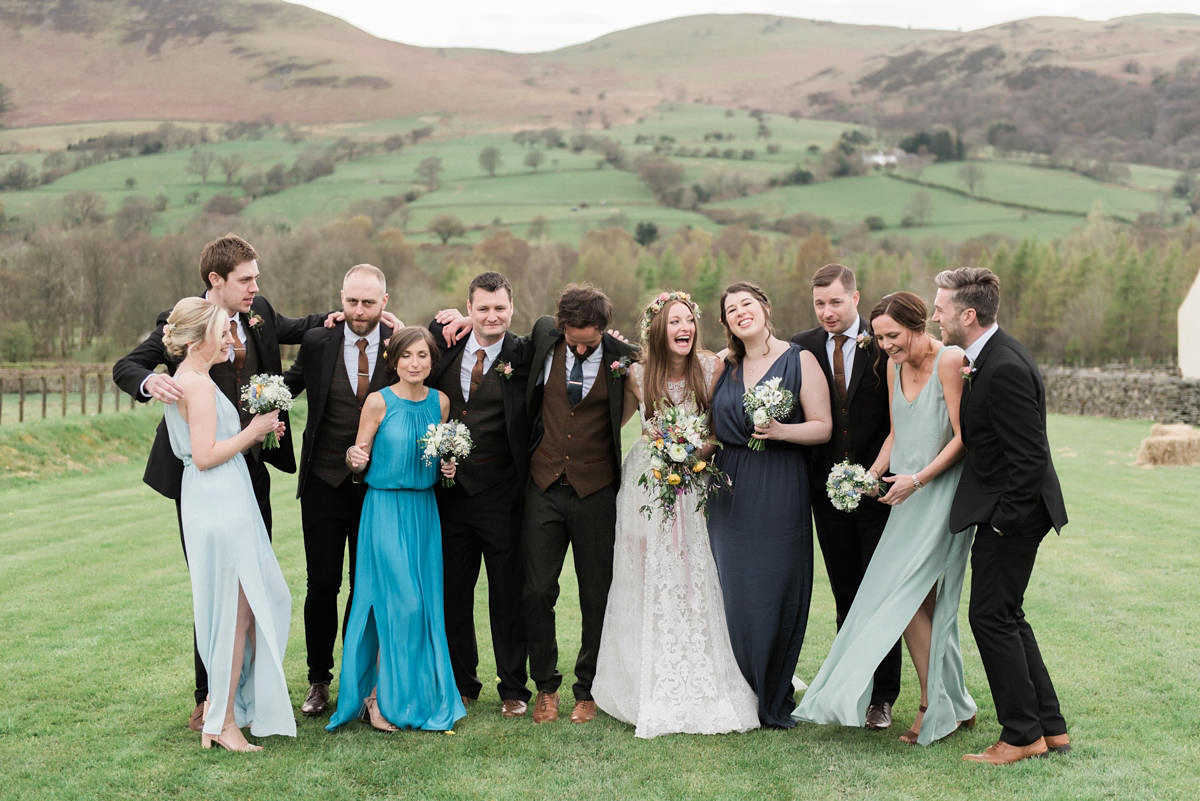 Both Rob and Suzi are gluten intolerant so the brave bride decided to make a delicious carrot cake with orange and cinnamon herself. Doesn't it sound divine? Finished off with some flowers, the cake is beautifully simple and understated.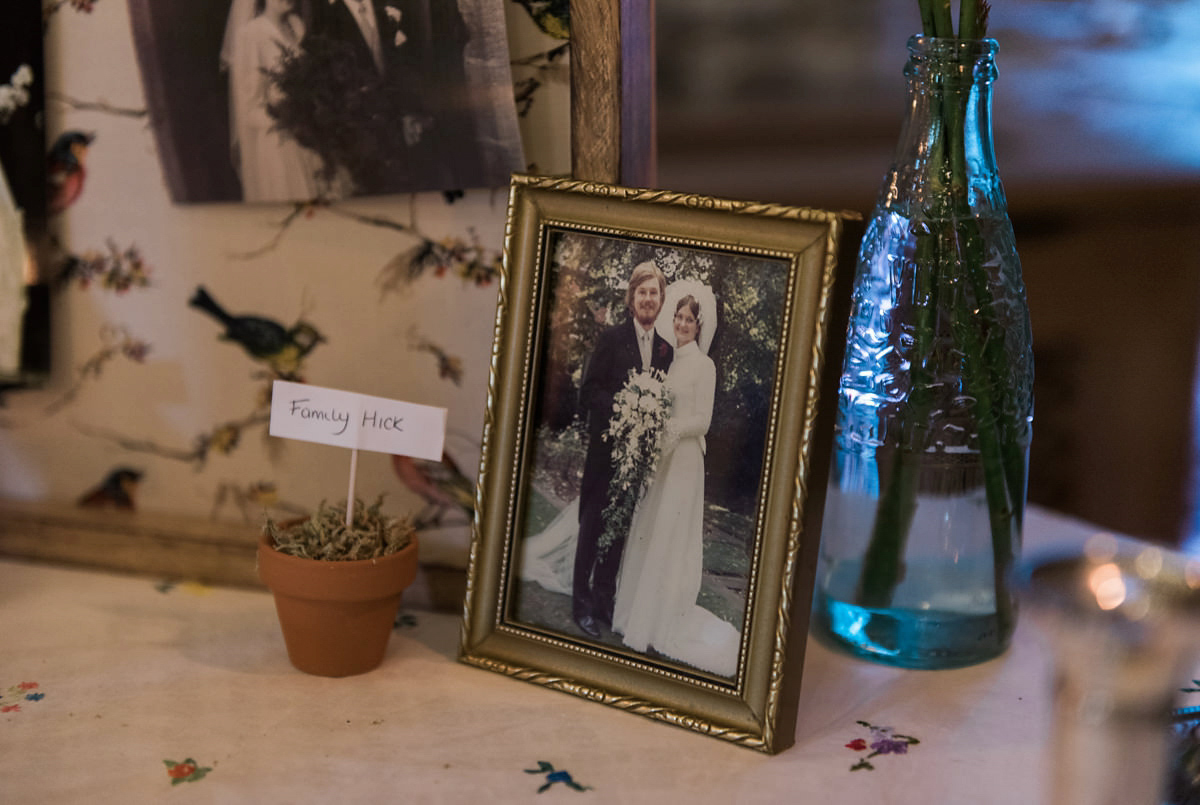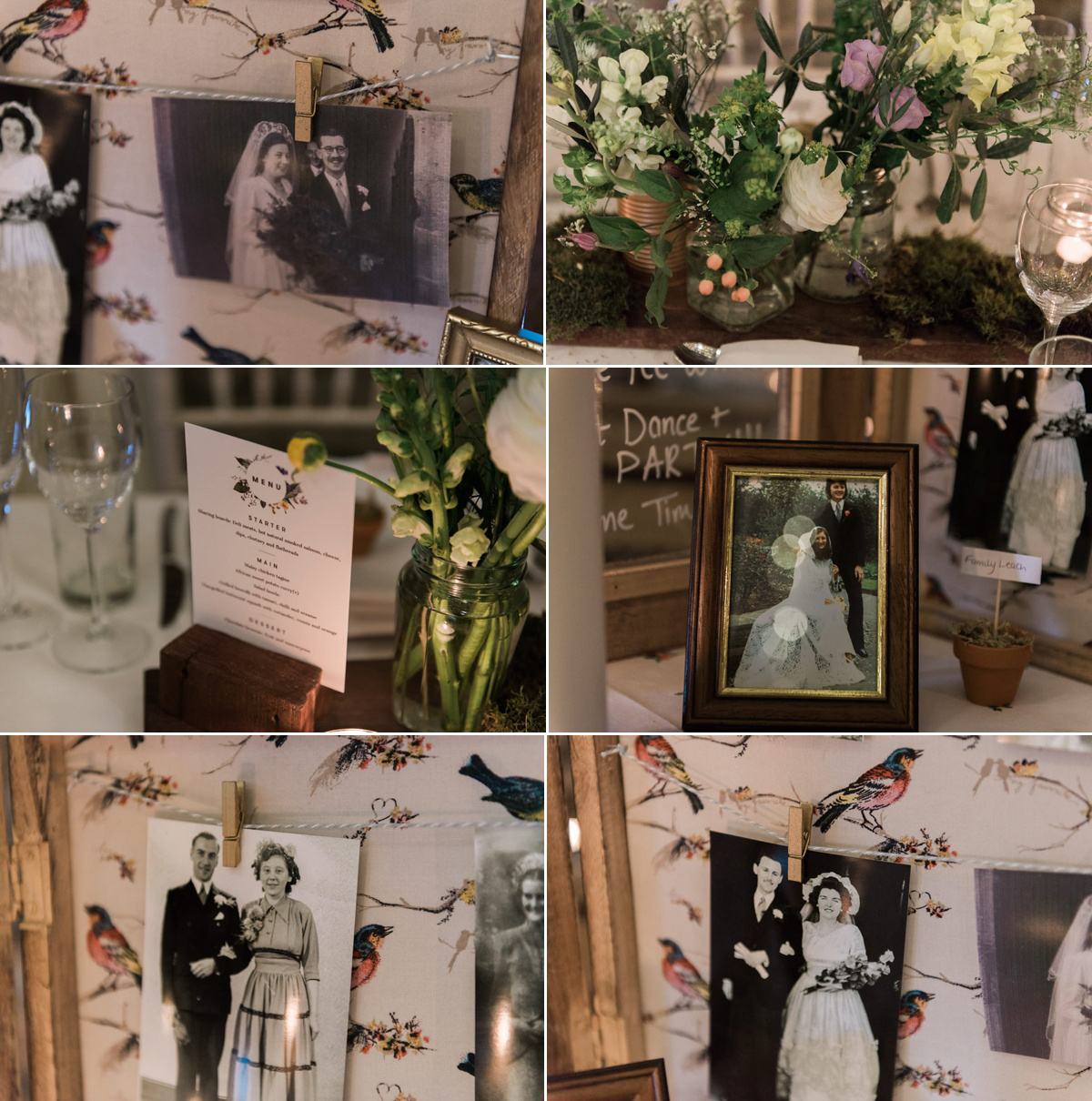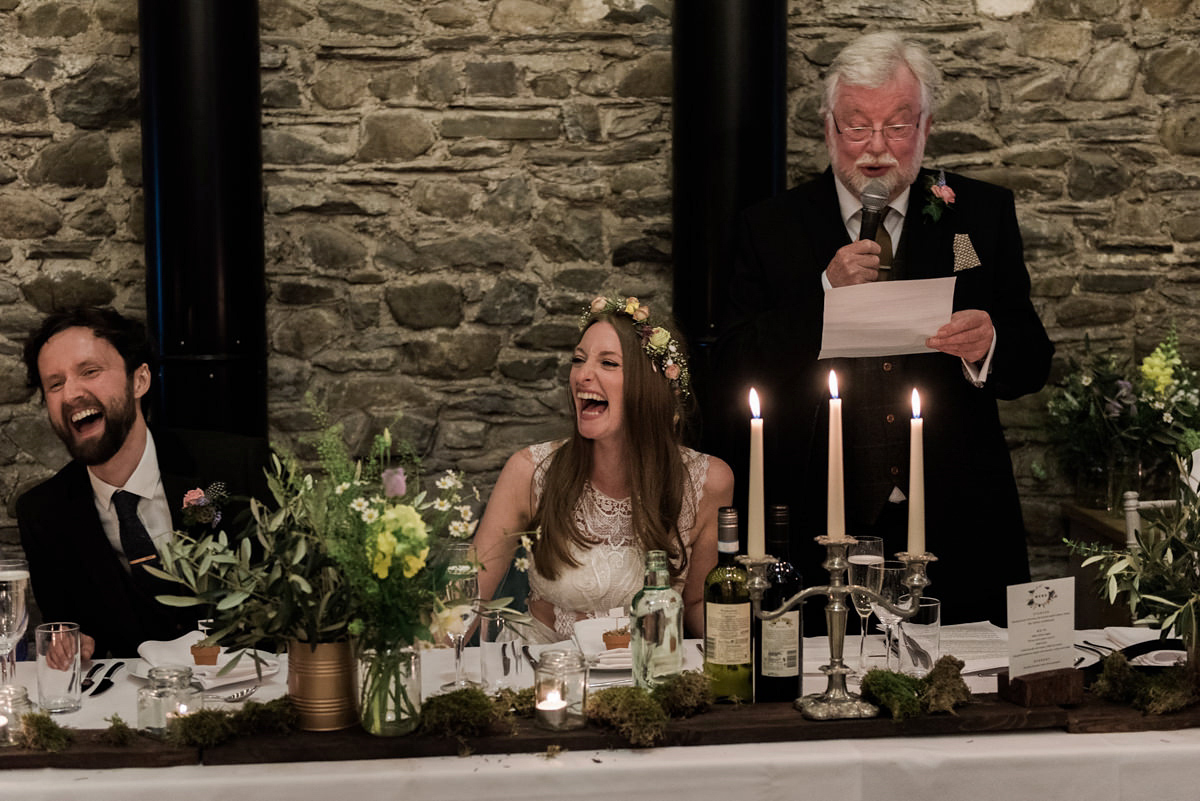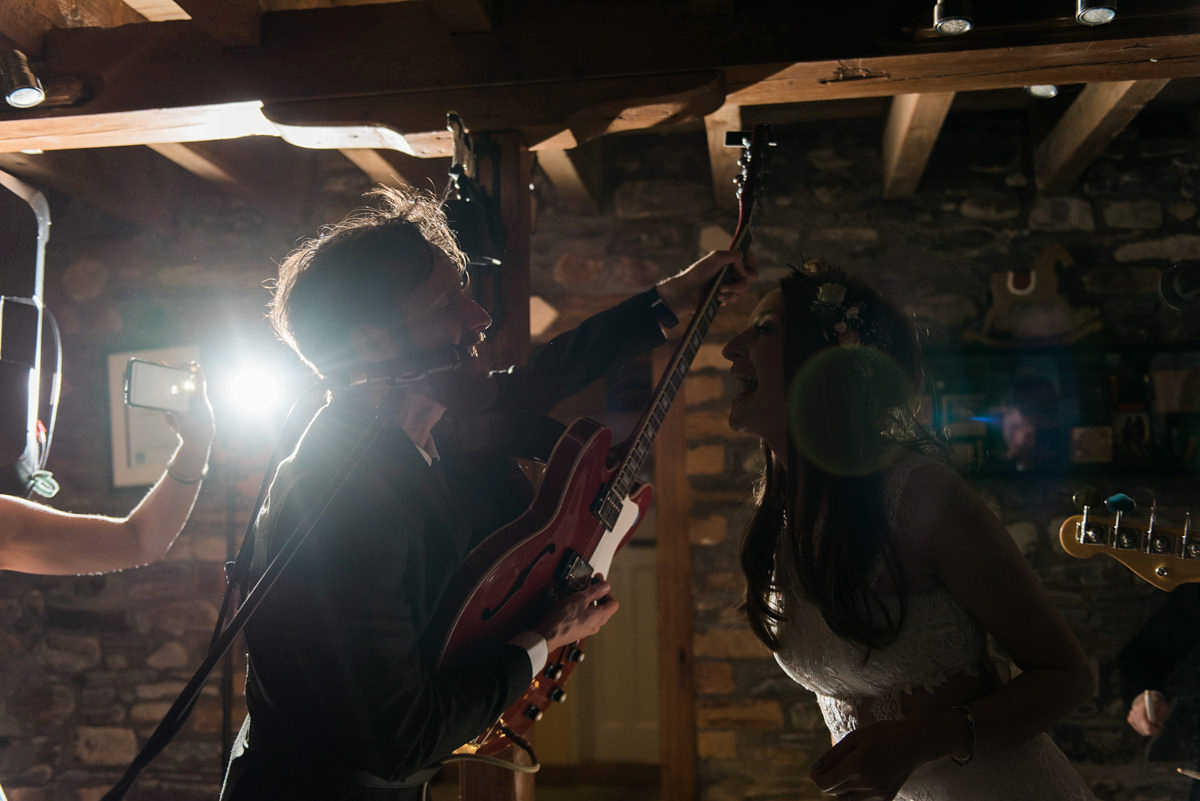 Words of Wedded Wisdom
"Don't forget why you're getting married. The day is about the two of you standing up together with family and friends and making the connection between you stronger and ever-lasting. With a lot of time on my hands being ill, I poured over wedding magazines, blogs and Pinterest and obsessed over every detail but at the end of the day, do what you know is going to matter and be realistic. The pom poms and pudding table won't make a difference to the two of you standing there and saying your vows so don't worry if you can't do everything."
"If there's anything that's really important to you to have, a certain photo, or something small like having candles everywhere, make sure your suppliers know about it so they can make sure it happens and you don't have to worry about it on the day. Also just take a moment to take it all in. Rob and I sat at the dinner table and watched all of our friends and family laughing and enjoying themselves, all there for us. It was a very special moment."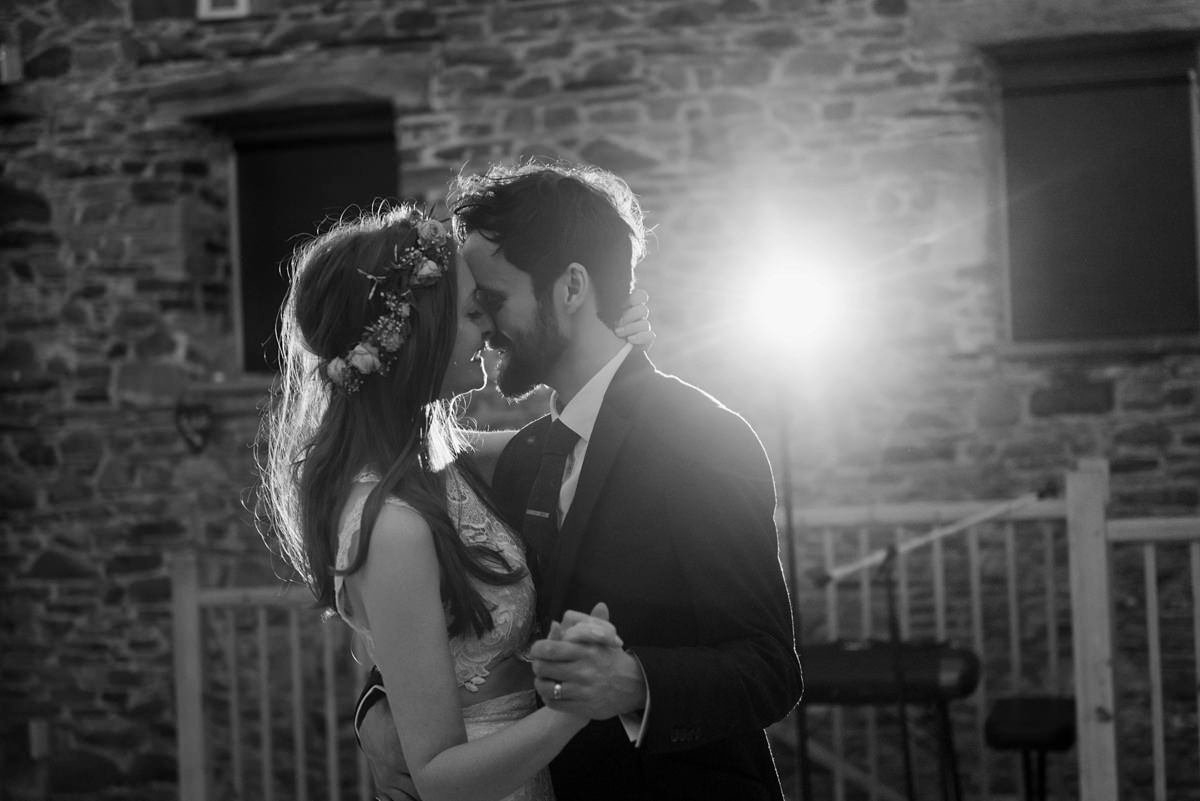 Thank you so very much to Suzi and Rob, it has been a pleasure to share your wedding with our readers today. If these gorgeous images by Folega Photography aren't enough do have a look at her other weddings on Love My Dress.
Love Caoimhe xx