Hello, it's lovely to be back on these pages after a short break to welcome my baby son Ultan to the world. It has been a blissful and chaotic few weeks while we get used to our new little person and it really does make you cherish those special moments with family and friends. Today's couple made sure that they included those dear to them in their wedding, with all of their siblings, nieces and nephews having a part to play in their big day. Tréise and Michael were married on the 14th of May 2016 at St. Mary's Church in Drumragh, Co. Tyrone and celebrated their marriage at the beautiful Lough Erne Resort in Enniskillen, Co. Fermanagh.
As well as family, music played a big part in their day from Tréise's aunt playing the church organ, to her uncle playing the fiddle into the night. Northern Ireland based photographer Sarah Fyffe was on hand to capture it all.
"St. Mary's church, Drumragh was Tréise's church growing up and it has a beautiful yet simple architectural appeal so we chose to celebrate this simple style with elegant floral arrangements and large altar candles. Likewise the Lough Erne Resort, one of the many islands that makes up the waterways of Lough Erne has a classical style all of its own with breathtaking views. We chose to play on this by commissioning a floral arch which would act as a frame for a guests to have their picture taken with the Lough in the background."
Photography by Sarah Fyffe Photography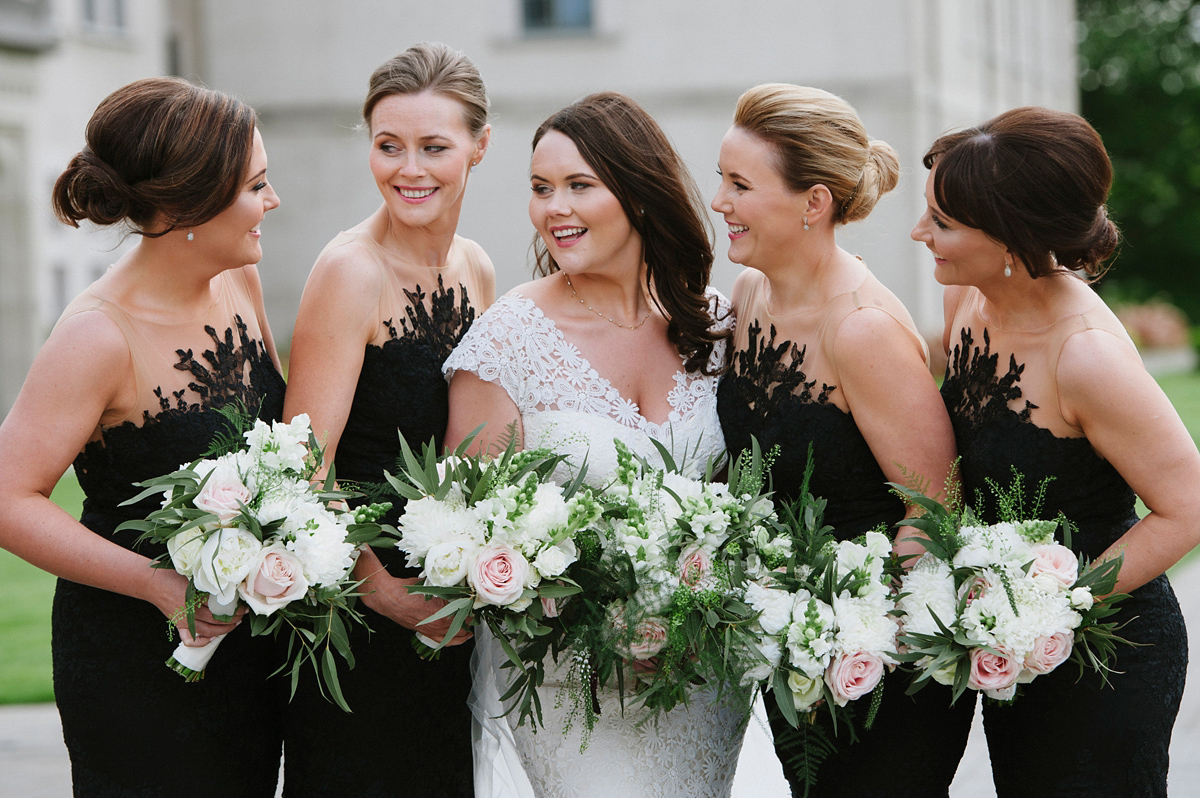 Tréise travelled to Brown's Bride in London with her mother and sisters for her gorgeous Peter Langner dress. She only tried one dress but knew right away that it was the one for her. Instead of a veil, Tréise opted to give her dress a bit more drama with a flowing, floral over skirt and as a great lover of shoes, Tréise couldn't resist adding a show stopping pair of red Manolo Blahnik pumps."My sister Helen had been fitted by the amazing staff in Brown's Bride for her wedding a few years previously and I knew there was only one destination for my own dress. I had seen the dress in Peter Langner's collection and his Milan showroom arranged for it to be shipped straight from New York Bridal Fashion Week to London. I just knew it was the one"
The bride added a simple Monique Lhuillier comb to her hair and wore Jo Malone Lime, Basil & Mandarin perfume, a wedding gift from her sisters.
"The gold necklace I wore was the first gift Michael bought for me when we started dating and sat perfectly with my dress. I also got a personalised Edie Parker bag with my name on it for the evening reception."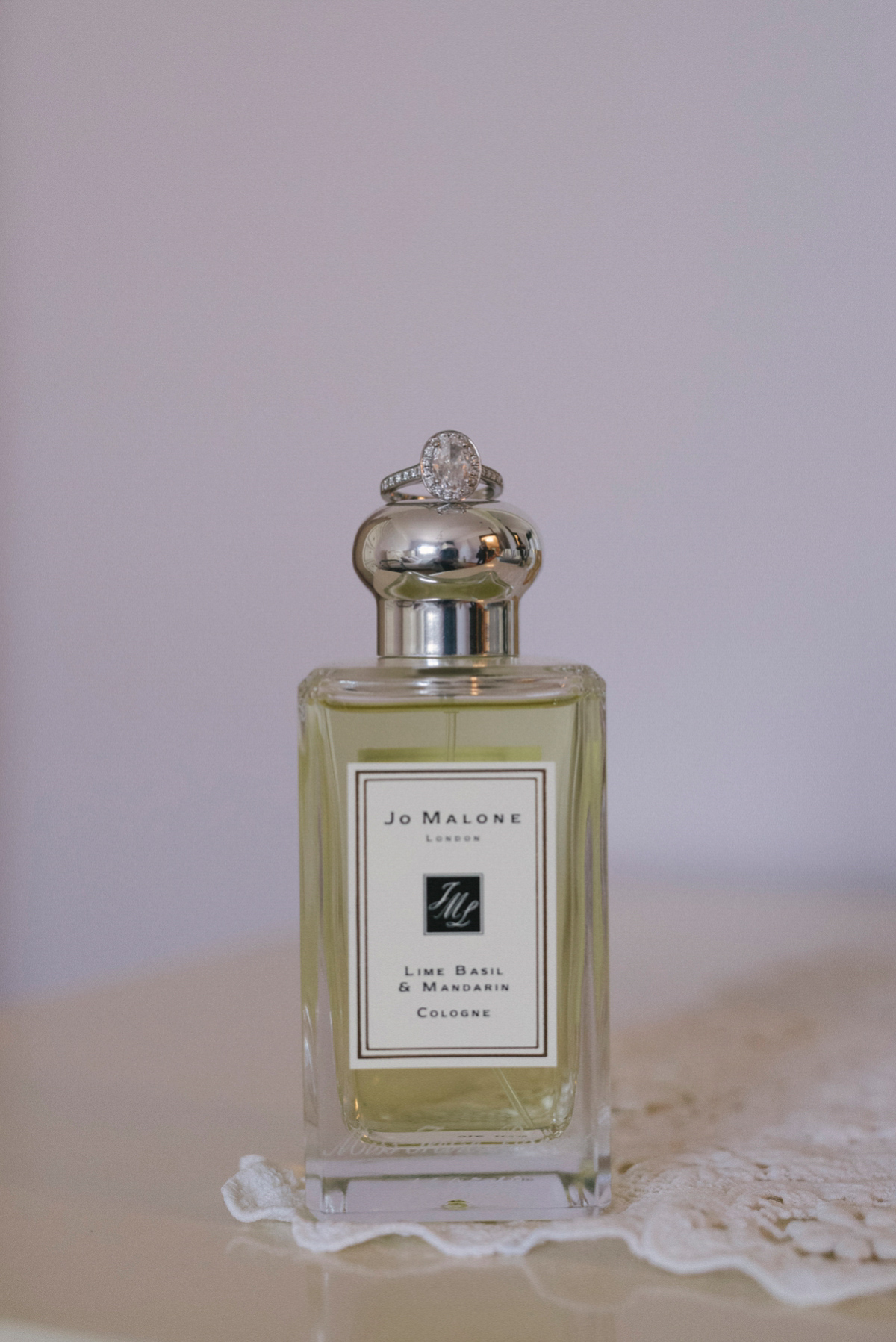 Bernie and John McGarry, of McGarry Flowers provided the gorgeous natural, wild bouquets for the bride and bridesmaids.
They also made a wooden arch draped in white linen, eucalyptus leaves and roses where guests could take their picture, framing the stunning views of the Lough Erne behind.
"Flowers and cake are my two favourite things at weddings as they are the things you will always remember or that are recorded when you look back on the occasion. Helen Quinn of The Cakery NI created our cake, a tall white classic style with a draping garland of flowers, seated on a base of real flowers. We gave the guests bespoke gold foil napkins to wrap up some wedding cake and take home."
Tréise's four sisters all look fabulous in their full length black Pronovias gowns along with Michael, and all of their brothers who wore smart tailored suits to match from McCarten Bros.
Continuing the family affair, Tréise's two godsons and three nephews looked very dapper in their black tuxedos from Marks & Spencer with Ray-Ban sunglasses and her three little nieces wore ivory dresses with lace sleeves to echo her own from Light in the Box.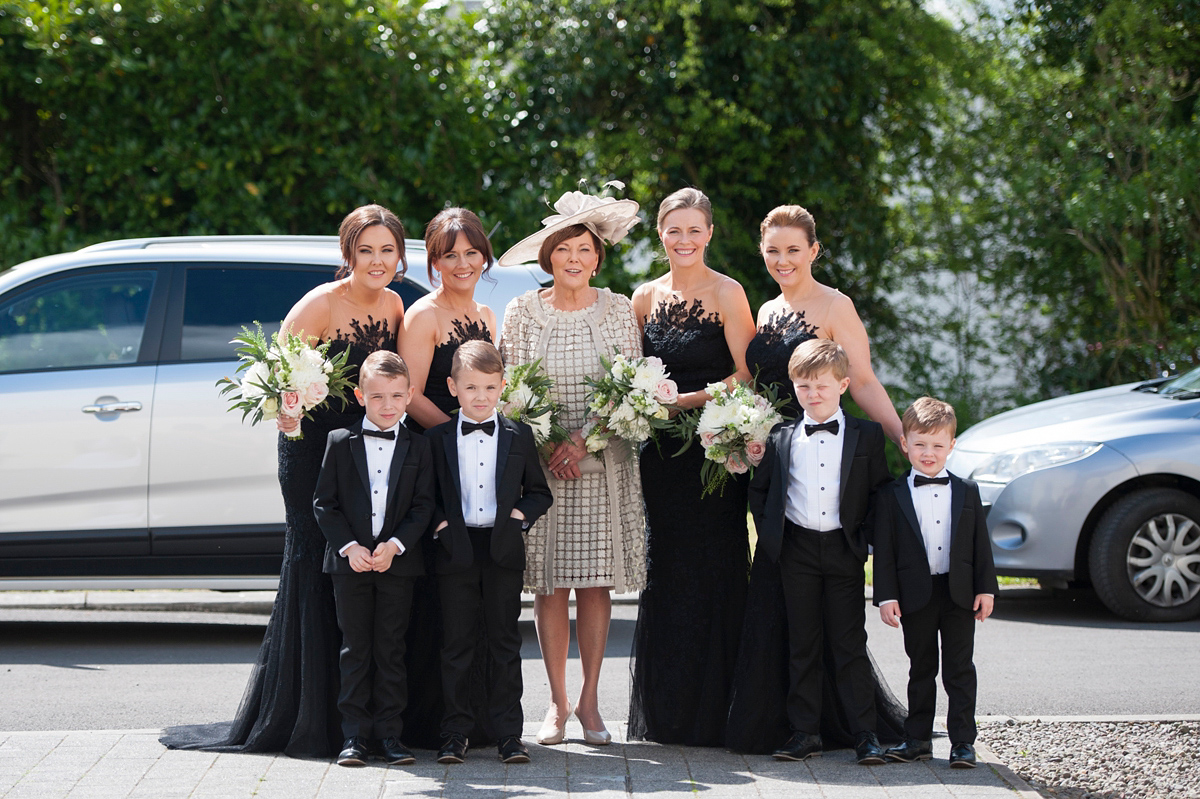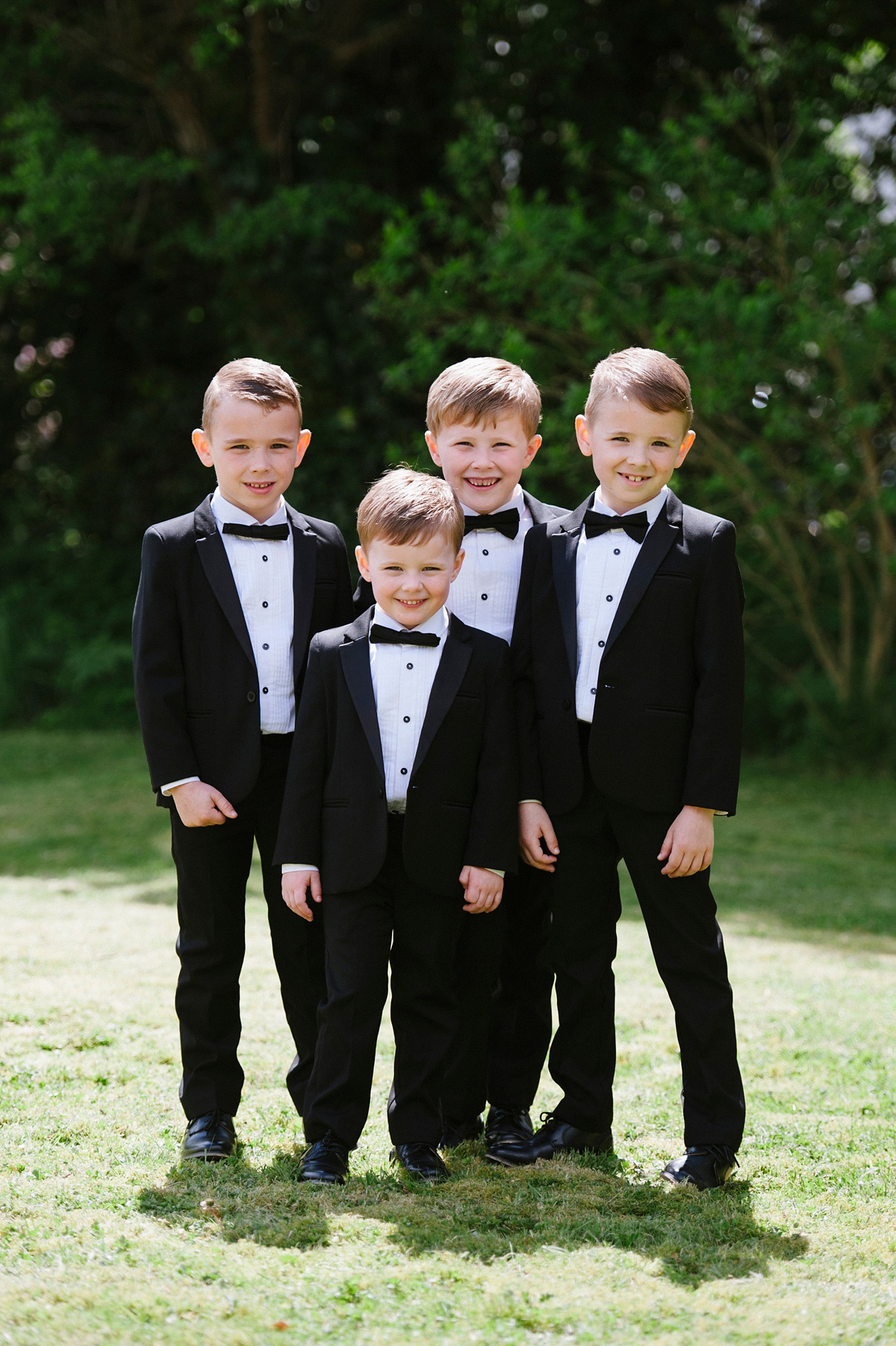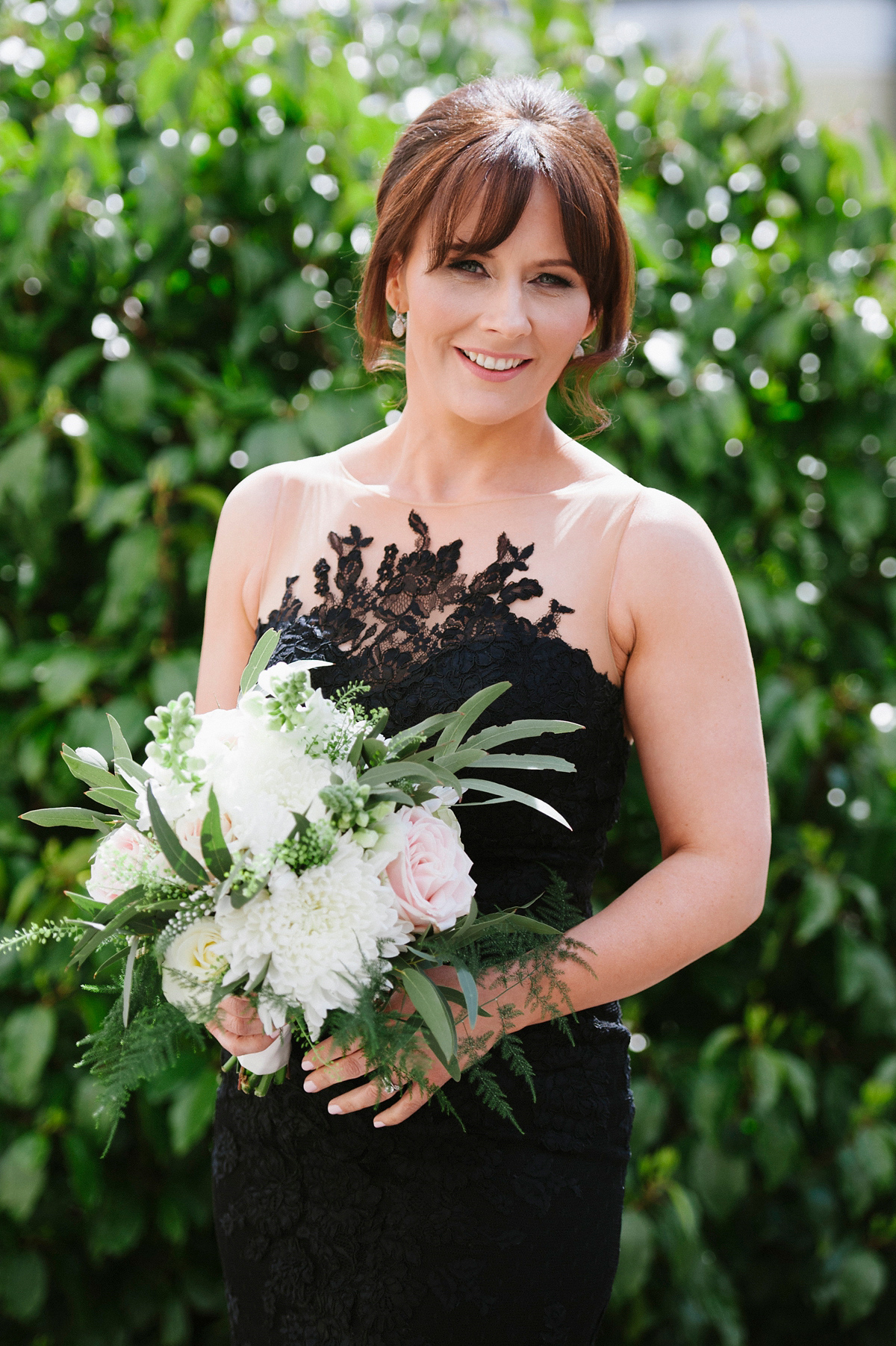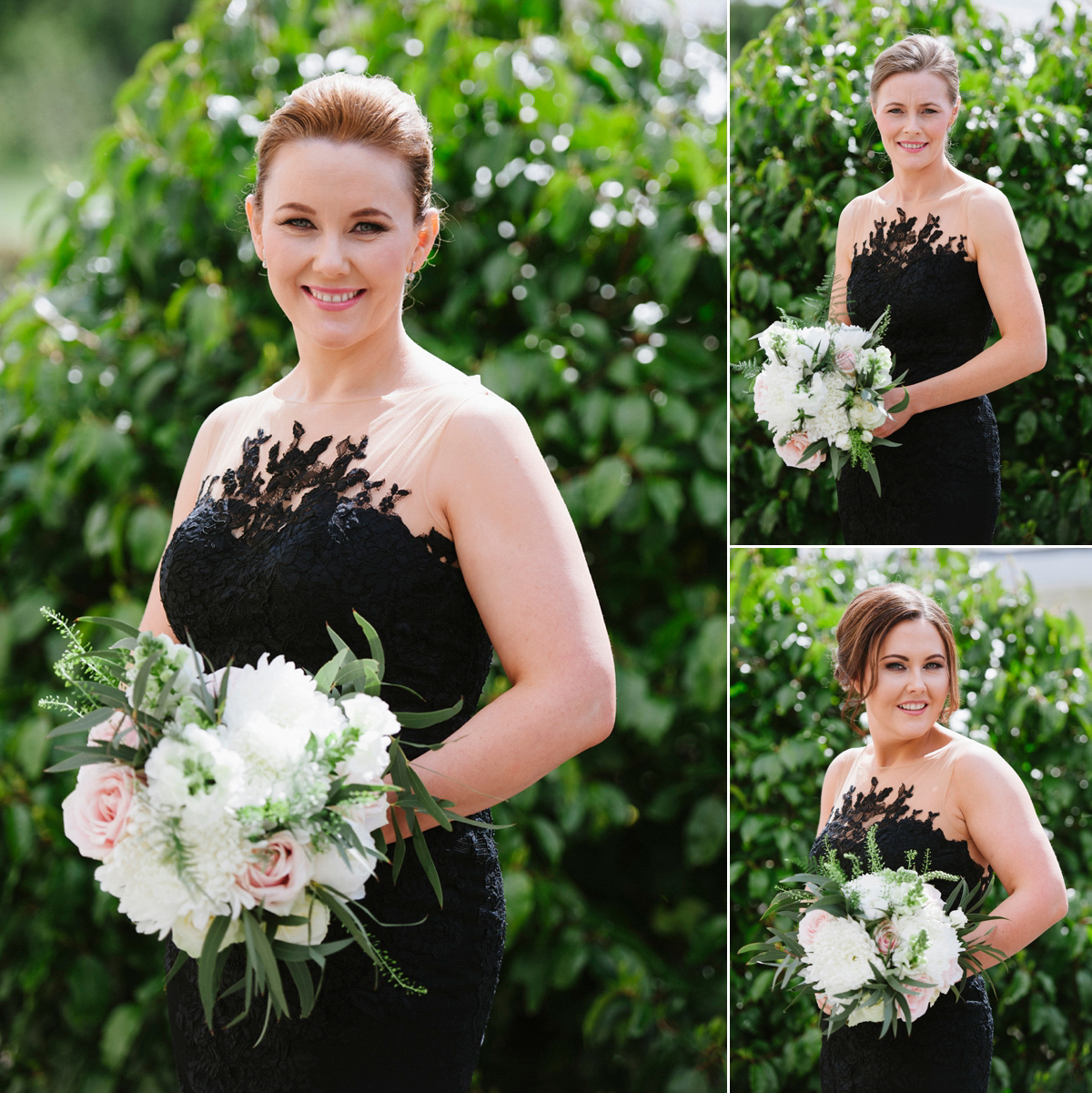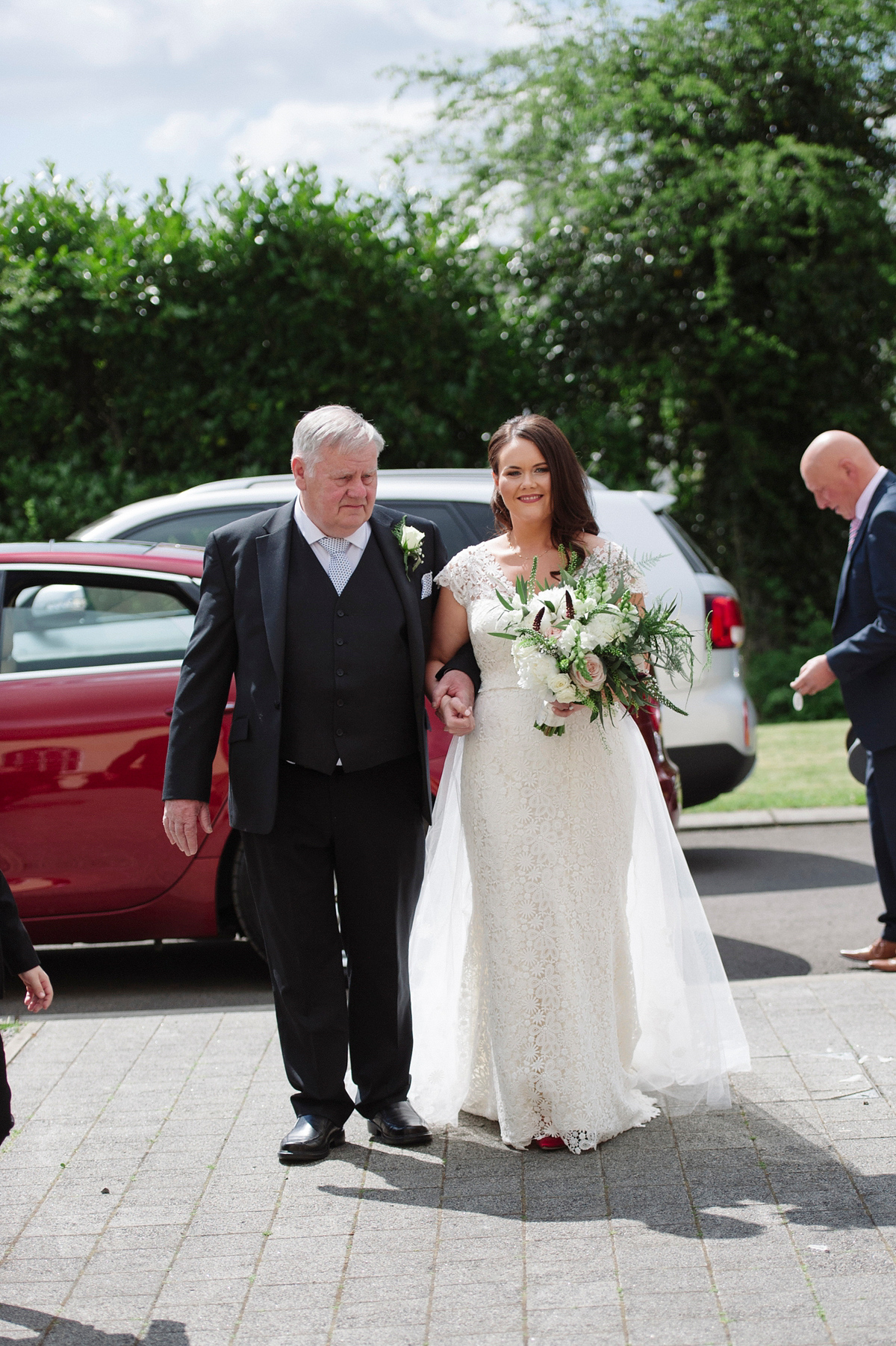 "We met at the county fleadh, an Irish traditional music festival which was being hosted in the town Tréise worked in and we became good friends but it wasn't until a few years later that Michael plucked up the courage to ask me out on a date. Michael proposed at my home on Christmas Eve 2014, having got permission from my father earlier that day. We were engaged just under a year and a half."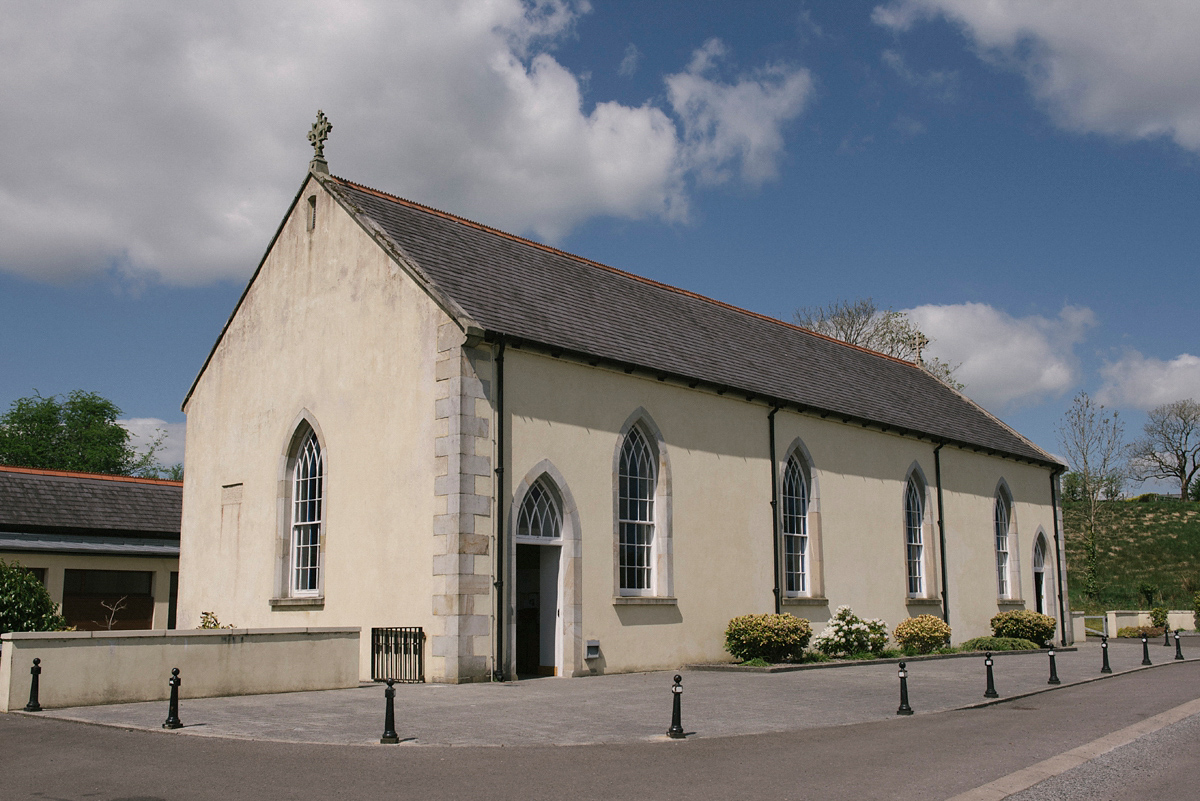 Tréise's Father Joseph walked into the ceremony with her to Canon in D played by her Aunt Marie on the organ. A traditional Irish harpist played as the guests arrived and James McCaffrey played flute, accompanied by singer Niall Donnelly during the mass. The musicians then joined together to play a lively and upbeat march for the newlyweds leaving the church.
"My favourite moment was walking up the aisle on my daddy's arm and seeing my groom at the top. It was a very joyous and happy moment and I couldn't wait to marry Michael."
The couple chose two reflections to be read out during the ceremony, 'Love and Affection' by Matt White and 'Scaffolding' by Seamus Heaney.
"We loved the simplicity of 'Scaffolding' and felt it symbolised both our true love and friendship for each other."
Masons, when they start upon a building,
Are careful to test out the scaffolding;
Make sure that planks won't slip at busy points,
Secure all ladders, tighten bolted joints.
And yet all this comes down when the job's done
Showing off walls of sure and solid stone.
So if, my dear, there sometimes seem to be
>Old bridges breaking between you and me
Never fear. We may let the scaffolds fall
Confident that we have built our wall.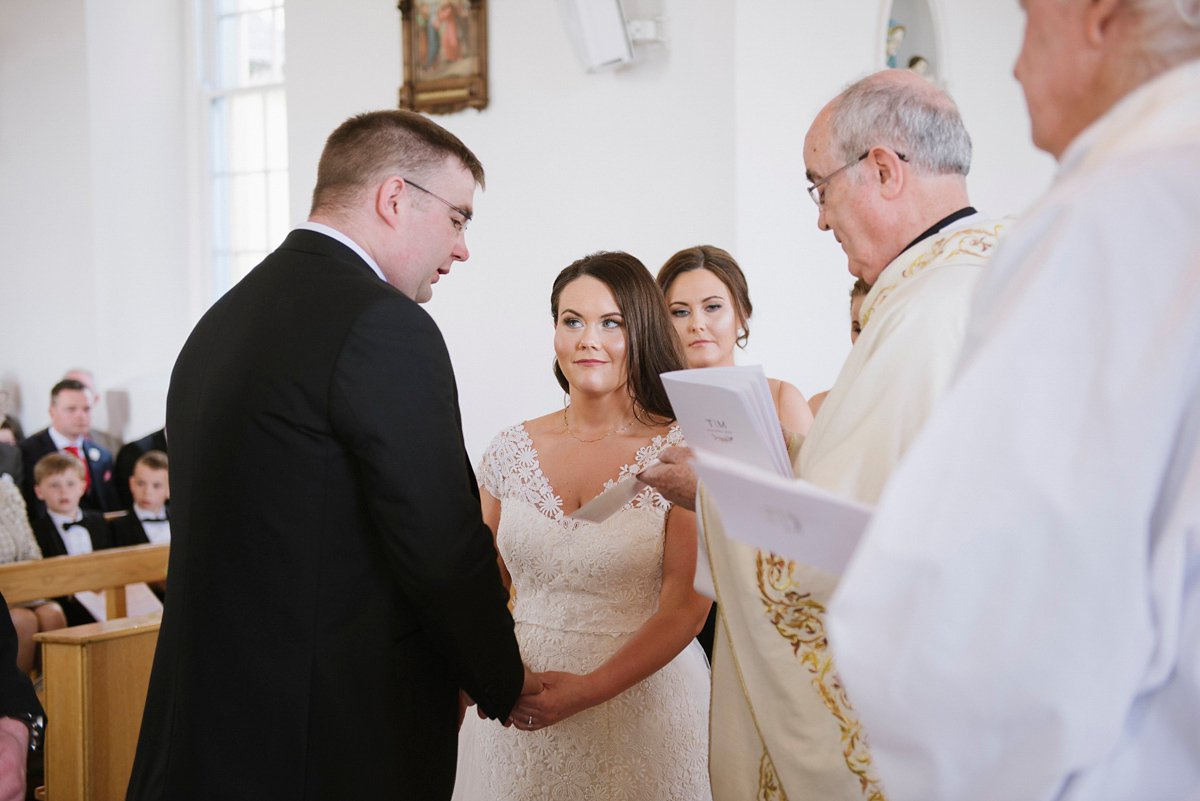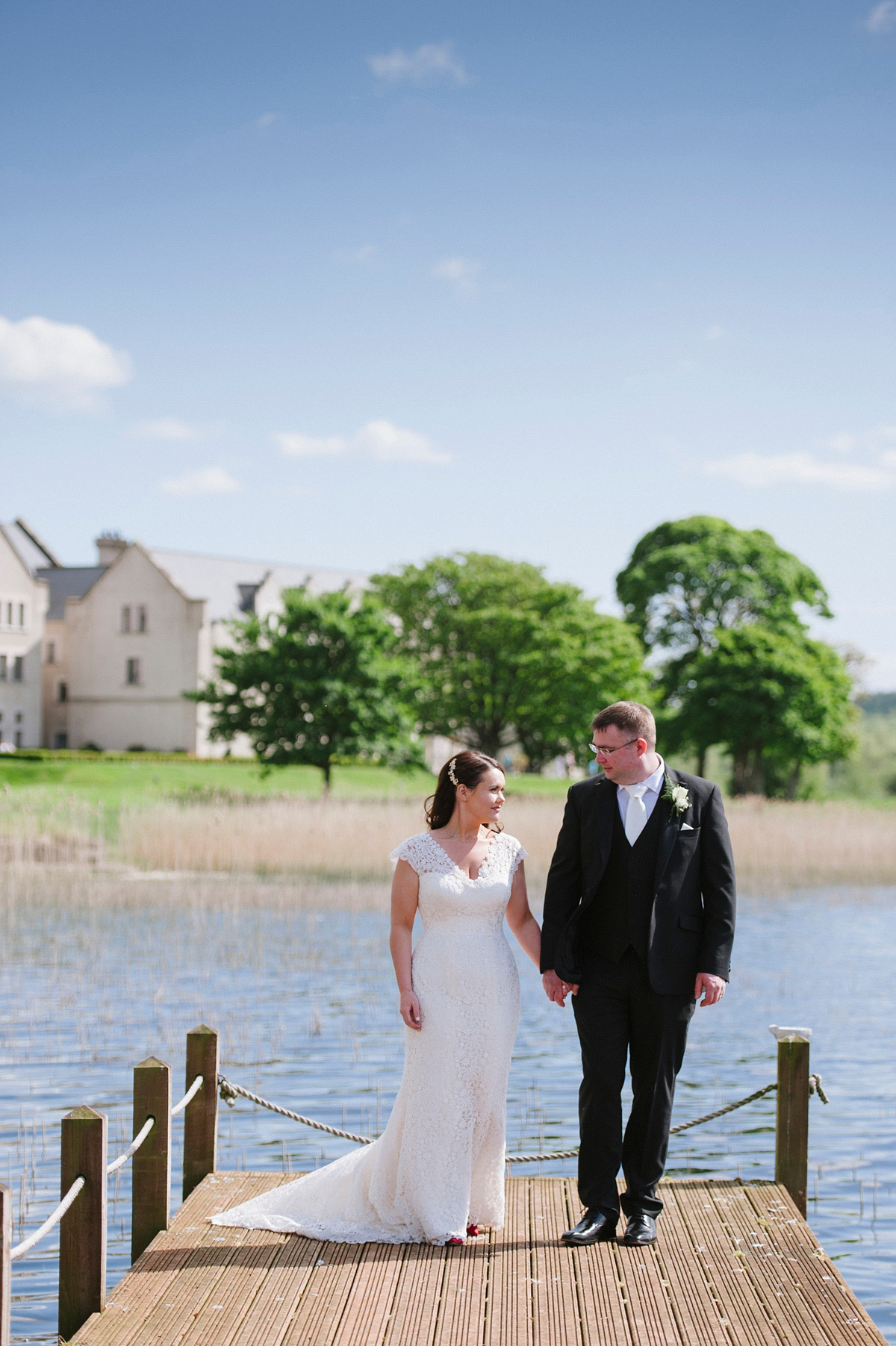 There was no other choice but the lovely Sarah Fyffe Photography for the couple to capture their special day. I especially love the images at dusk of the bride's beautiful flowing dress.
"Sarah was the first thing we booked when we set our date. She is our family photographer and has shot all my sibling's weddings and newborn babies. She has an amazing energy and a gift for capturing the moment as it unfolds. We counted her as the fifth sister in the bridal party."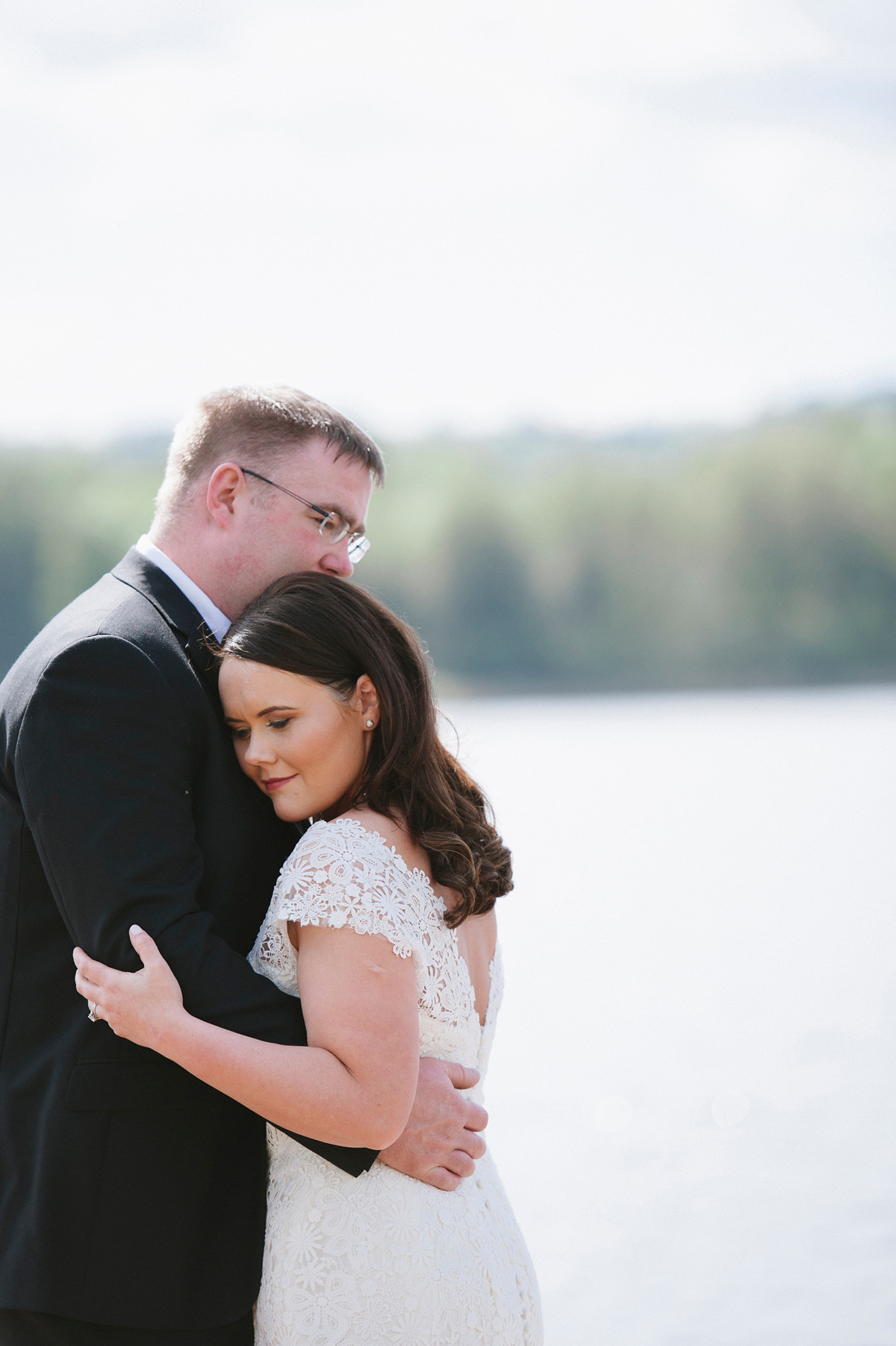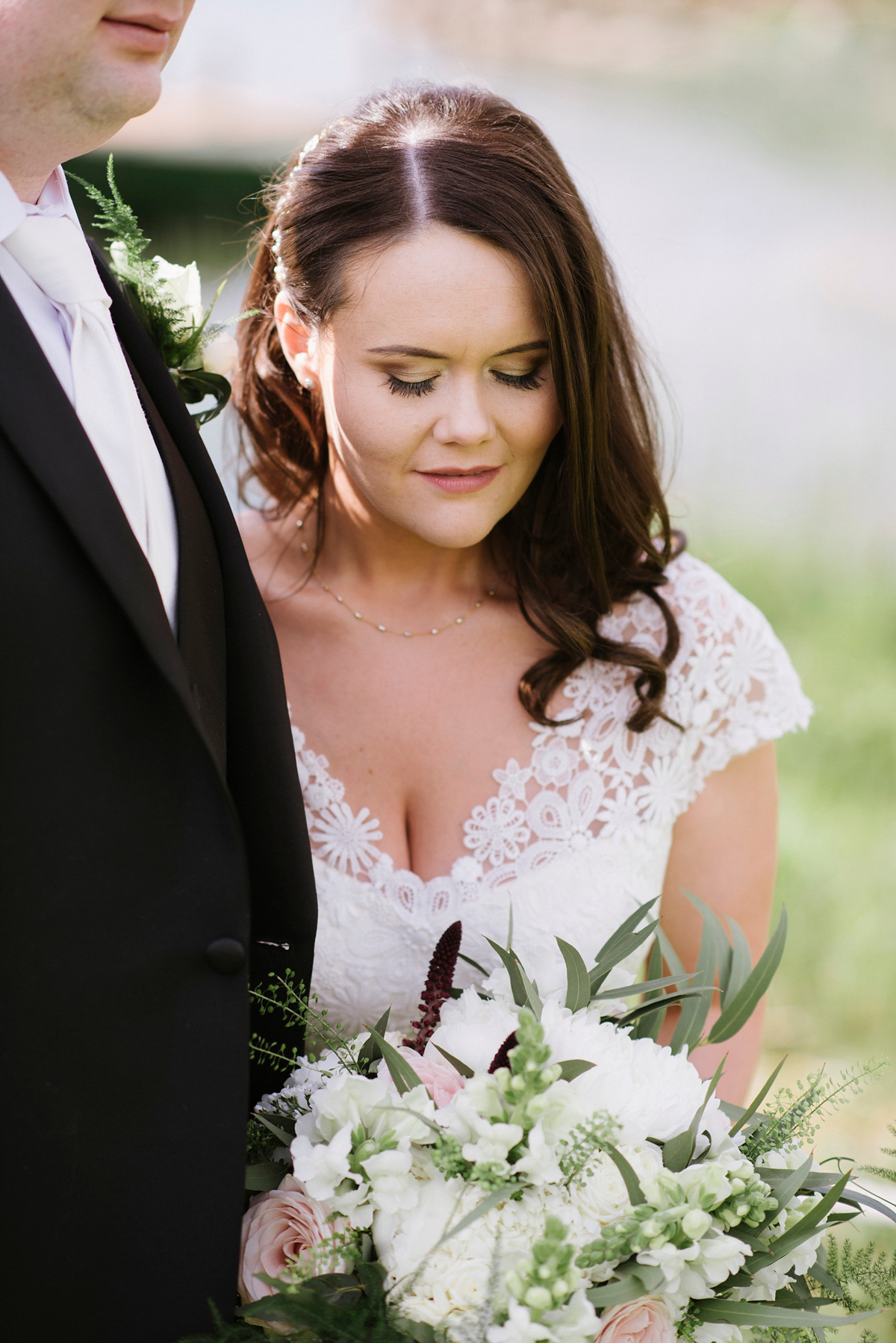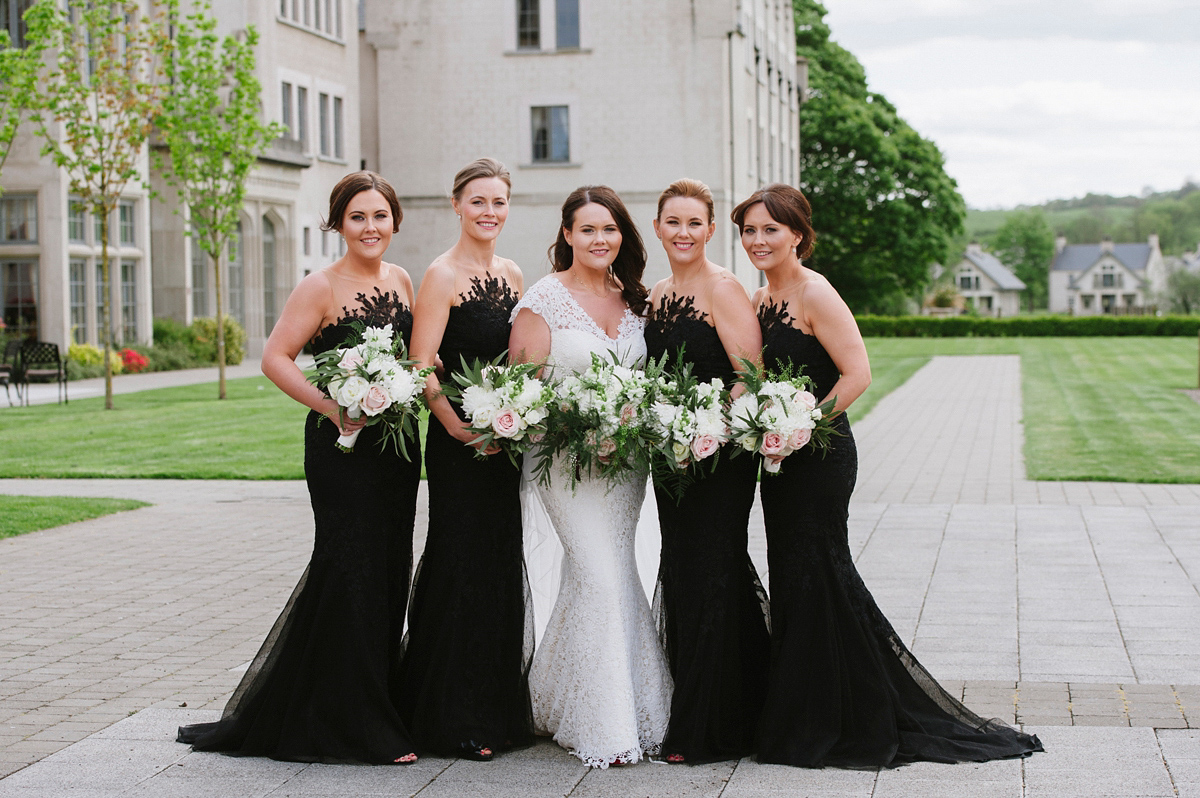 The bride's aunt Elizabeth is a notable baker and no family occasion is complete without her homemade shortbread which she made in little hearts with the couple's initials.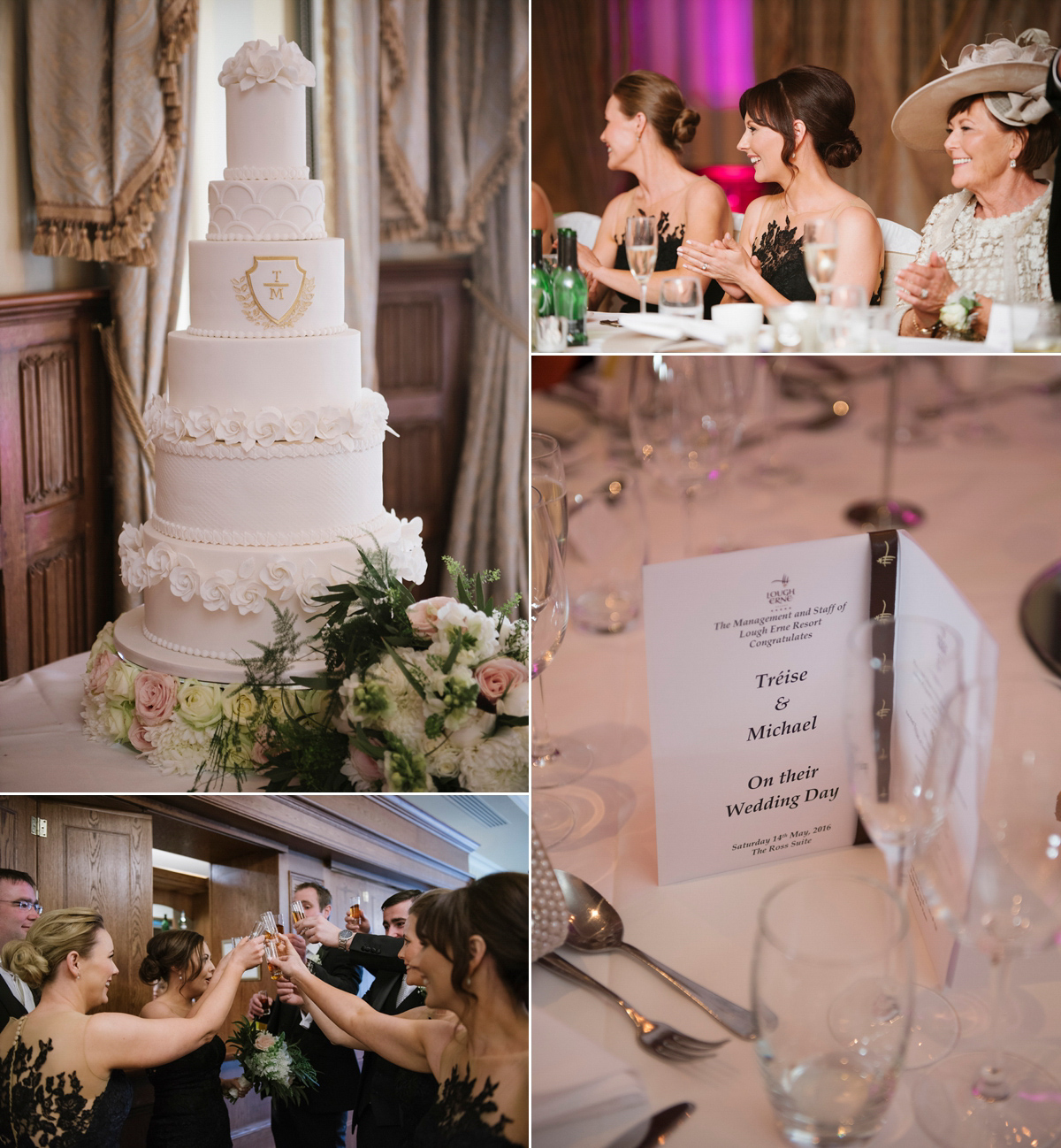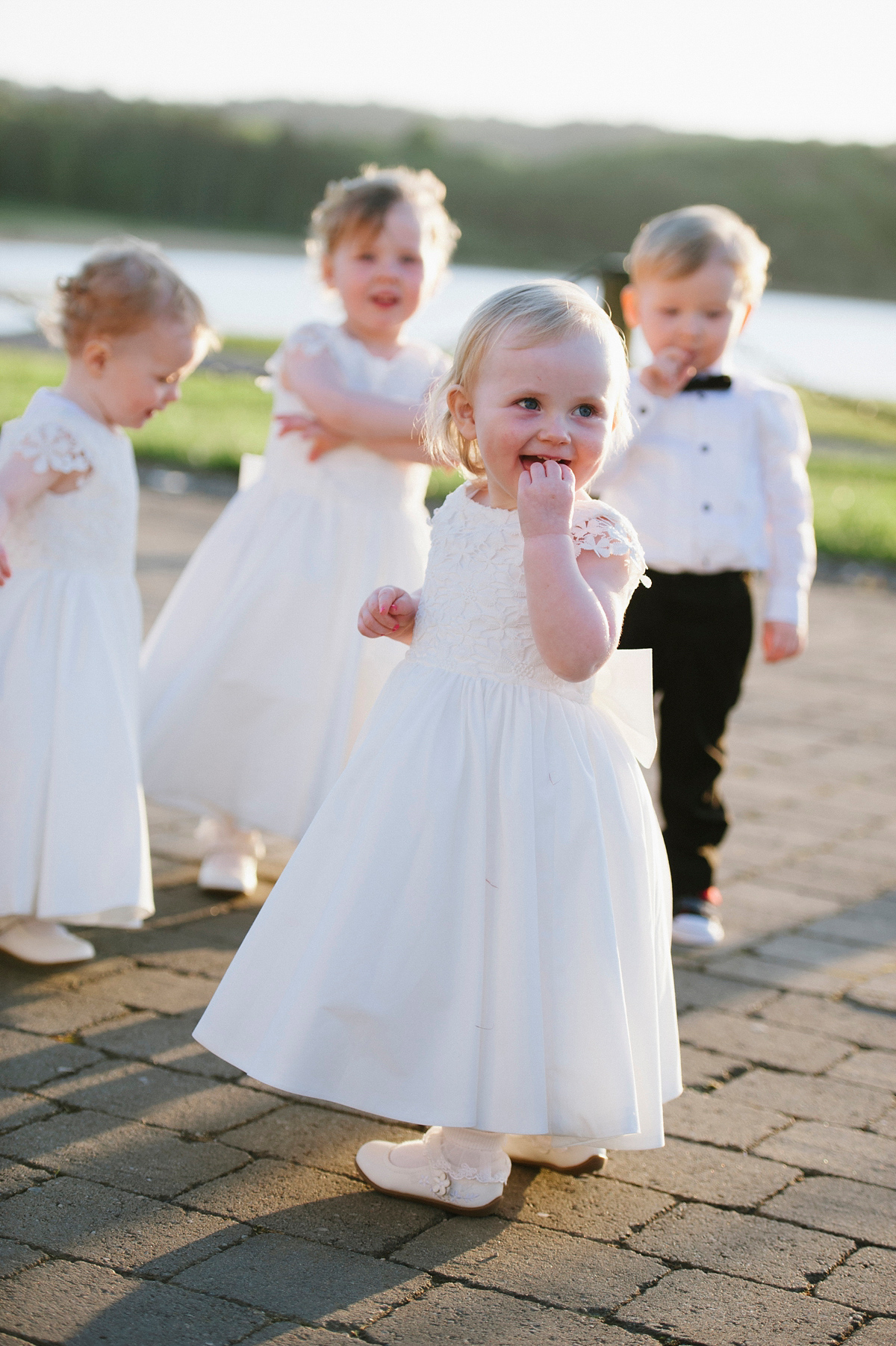 Words of Wedded Wisdom
"Getting married is a celebration of our love but we would be nothing without the love of our families, having them there was really the most special gift. Everything else was just minor details so just cherish the moment, the day and memories with them."
Thank you so very much to Tréise and Michael for sharing your wonderful day, and to Sarah Fyffe whose images capture this gorgeous wedding beautifully. If you are planning a wedding on the emerald isle, we have some more inspiration for you to peruse here and here.
Love Caoimhe xx