Hello and welcome to the weekend! I do hope you've got lovely plans for the last few days of January – I can't believe that we're almost at February. I have to admit that I've been waiting to share this feature with you because it's perfect for an indulgent weekend read. Today, we're so happy to welcome brilliant wedding photographer Shelby Ellis to Love My Dress to answer some questions that I know you'll have been wondering about. For information, reassurance and great advice, read on.
However, before we jump into the Q&A, I want to tell you a little more about Shelby Ellis because she's rather ace. She's one of those lucky people who've made a career from their passion because from the first moment she held a camera, she knew she wanted to be a photographer. From her home in Kent, Shelby travels far and wide photographing weddings in her beautiful, simple and natural style. I love her work and I love her down-to-earth approach.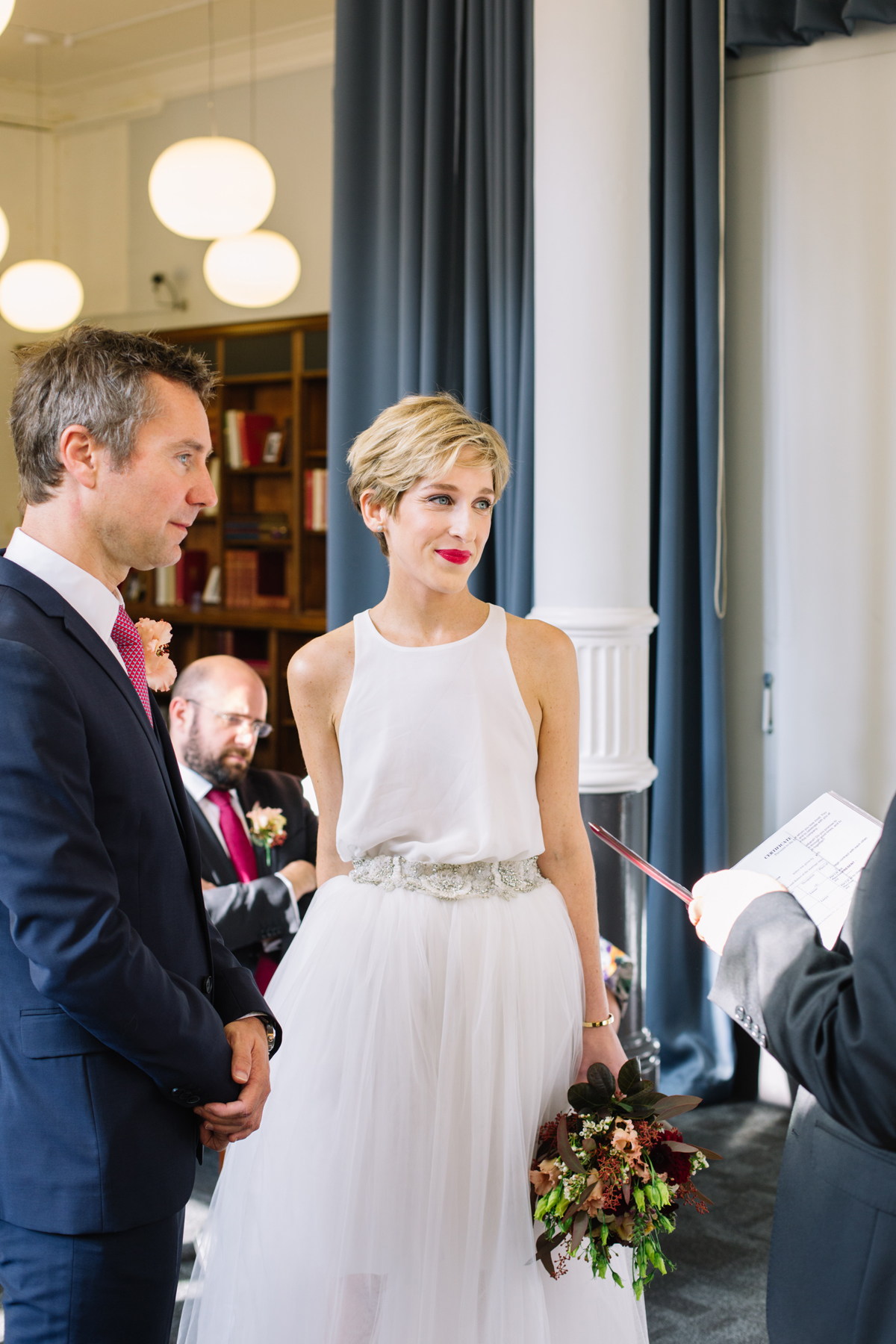 So, now we've got the introductions out of the way, let's get straight onto the questions! Shelby, thank you so much for joining us. Let's start with a question for all our newly engaged readers…
What is your advice for couples that are starting their wedding planning from scratch, having got engaged over the festive period?
First of all – congratulations! How romantic to get engaged during all the festivities of Christmas and the New Year. I know wedding planning might seem like a daunting task, particularly at the beginning – I mean, where do you start? With so much to think about – from the venue, to the flowers, and even down to the table place settings – the to-do list will seem never ending.
The best place to start is to work out what is most important to you. Is it the venue? Your outfit? Or having everyone you know there to celebrate with you? Perhaps you want a small wedding with only close family and friends, but you want a killer dress. Or maybe you don't want to sweat the small details; you'd rather have a bigger guest list as your family don't get together much. Deciding what is most important will largely affect how your budget will be spent and should therefore be one of the first things you do.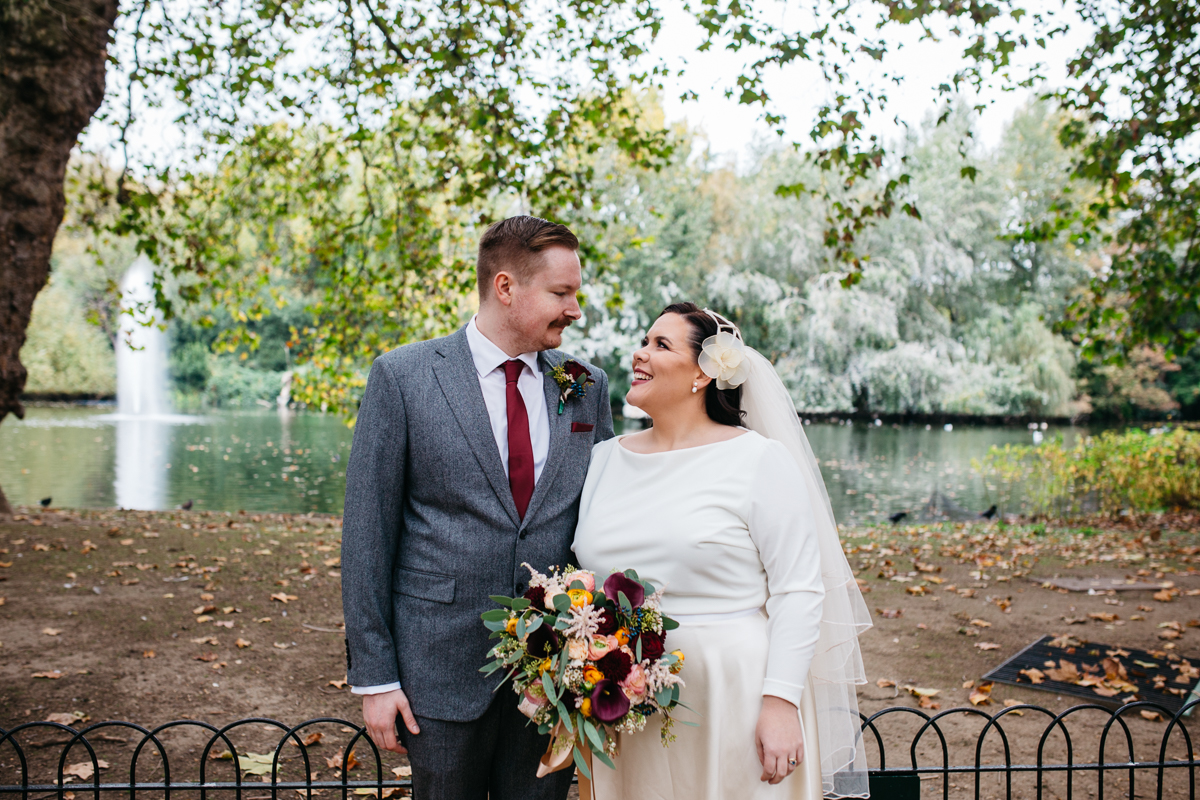 What would you say to couples that aren't used to being in front of the camera on their wedding day?
I can absolutely understand the awkward feeling you sometimes get when you've got a camera in your face – believe it or not, I actually don't like my own photo being taken either. For many reasons, I would always recommend having an engagement shoot with your photographer before the big day. I get great feedback from them, particularly from couples that aren't really used to being in front of the camera.
Engagement shoots are a really good way of getting used to being photographed and also getting to know your photographer and how they work. Even for couples that aren't nervous in front of the lens I think engagement shoots are so important – if you haven't already met your photographer, you'll want to know that you're going to have a good working relationship and get on with them. Plus, you get some lovely photos before the wedding even arrives!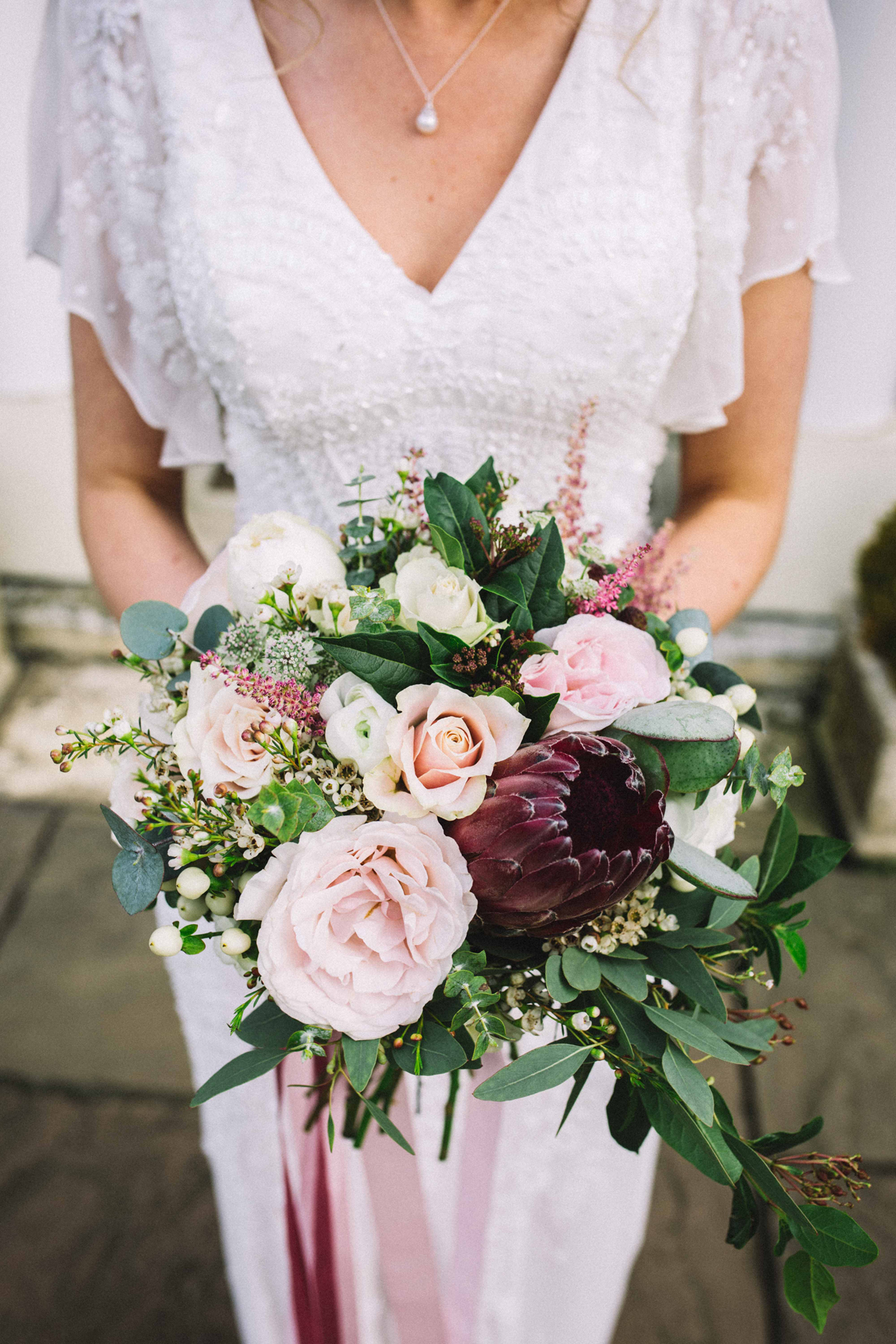 What is your advice to couples that have a very limited budget for their wedding?
Weddings can be so, SO expensive. I totally understand that not every couple has the money to splash out on just one day of their lives. However, this is by no means the end of the world! I have photographed some beautiful weddings that have had a huge DIY input – and this doesn't mean you have to do all the work yourselves either, as family and friends are (in my experience) always happy to help where they can.
It's often more special too, when there are elements of your day that have been crafted, decorated, or arranged by friends and family rather than just bought in a shop or online. Common ones are the cake, invitations and table decorations. Many brides tell me that got their DIY inspiration through Pinterest – it is definitely one of the best tools out there for everything wedding design!
If this isn't enough to cut down expenditure, the easiest way to chop the costs is to reduce your guest list. It might sound harsh, but if you haven't seen someone in over a year, they probably don't need to be there. And when you're paying £100 a head, cutting out just one table of ten saves you £1,000 – money which could pay for a whole other element of the day.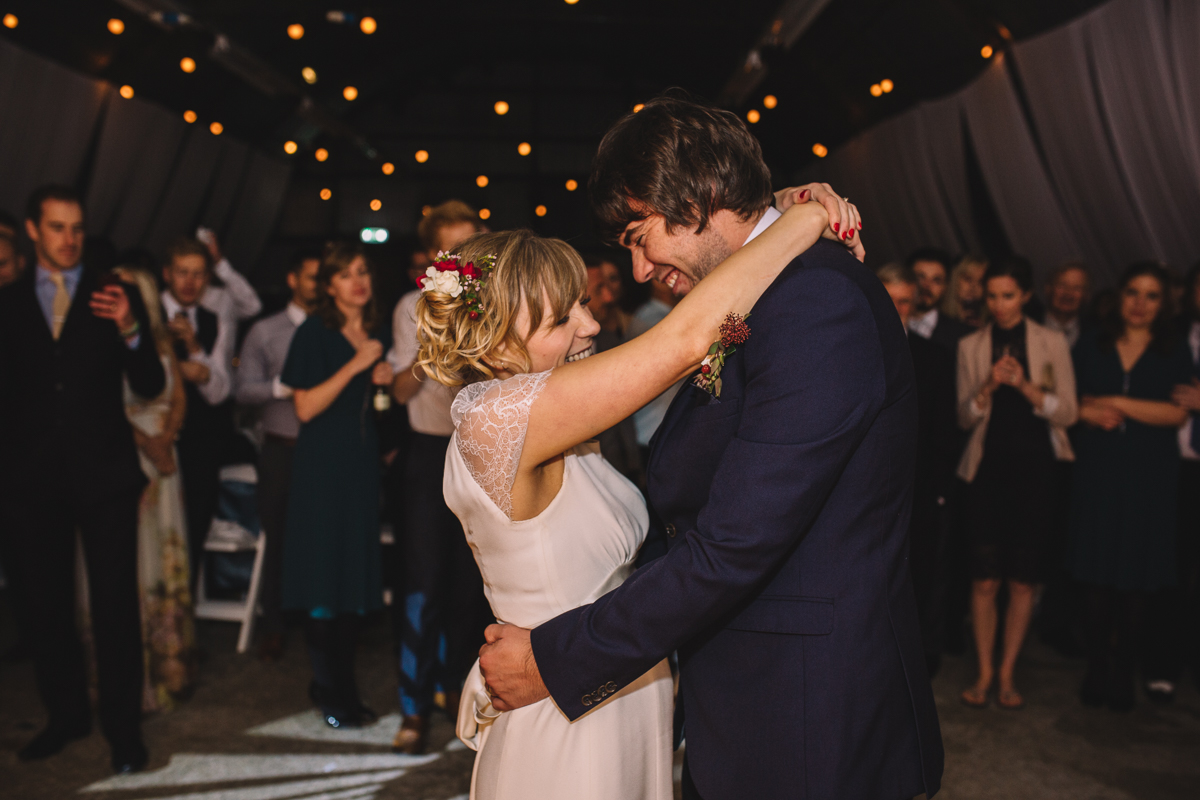 Why is working with a professional wedding photographer so important?
Almost everyone has a 'family friend' with a half decent camera. Sometimes they offer to take pictures for you – so you might ask, "Why pay for a professional?" I have heard some absolute horror stories about couples having a friend do their photos and being so disappointed with them after the fact. It might seem like a big expense, but when those photos are your only lasting memory of the most special day of your life, you want them to be beautiful.
The reason it very rarely works out with a non-professional is because a good photographer is not just someone with a decent camera. It is a person who has spent years learning, practicing and perfecting their skills. It is someone who has been to countless weddings so has the experience to know where to look, where to stand and how to get the perfect angle for that shot every time – to know how to anticipate what is about to happen, to ensure not one moment is missed.
This, along with other things that you might not think about straightaway (such as your guest not having back up gear, getting drunk and not getting any evening shots, not having insurance – what if they cause an accident?) should be ample reason for 'hiring a professional photographer' to be at the top of your wedding to-do list.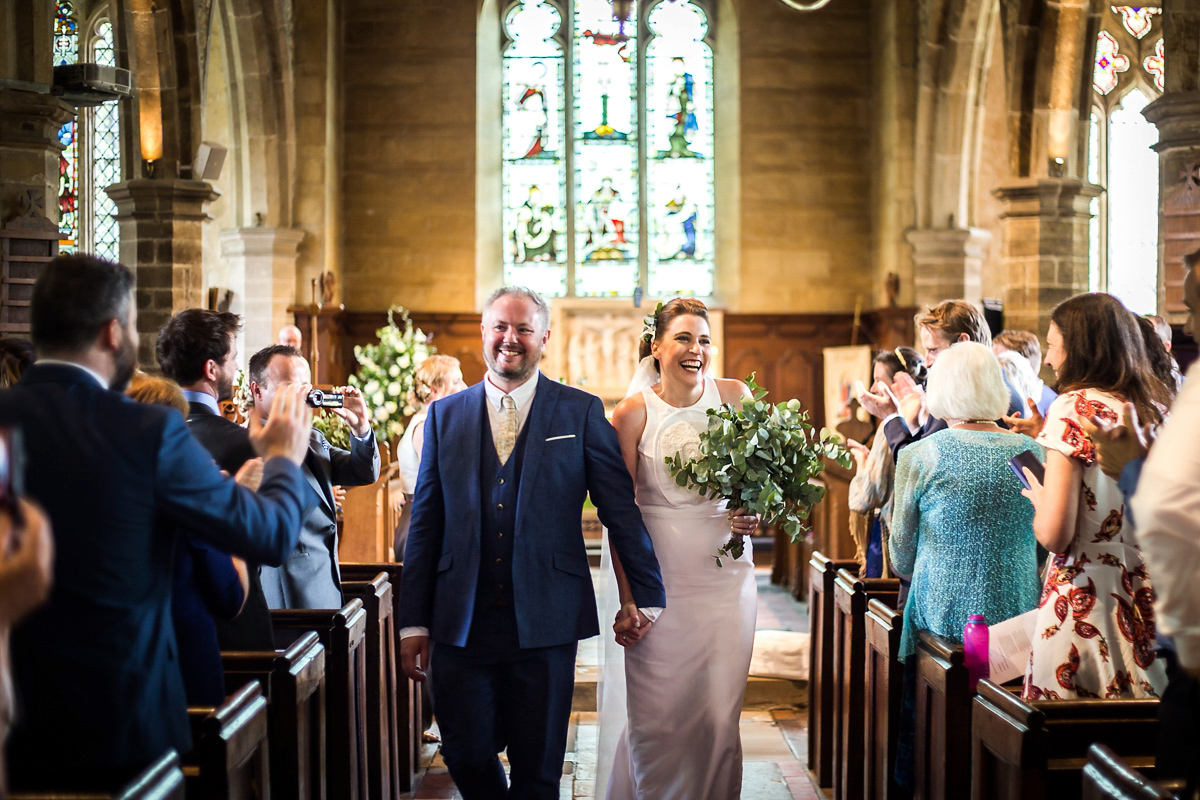 With so many fabulous photographers out there, what tips can you give couples on choosing the right photographer for them?
With so many wedding photographers around, it can be so hard to make a decision on who is the right one for you. One thing I would say is never choose a photographer based on price. I know that can be harder for couples with a strict budget, but you'll always be happier with someone whose work and style you fell in love with rather than someone you only picked because they were cheaper than the rest.
When looking for your wedding photographer, always look for someone who demonstrates ability to take great shots throughout the day. If someone only displays couple portraits on their website then this could be because they aren't so good at the other parts. You don't want to book someone based on great couple shots, and then end up disappointed with the rest of the photos!
Any great photographer will be happy to send you a couple of full wedding galleries if you ask them. This is a good thing to ask, because a wedding post on their website or blog will usually consist of around 80-100 images – so they'll pick the very best ones. Asking for full galleries gives you a much better idea of what to expect.
Can you explain a little bit about your style of wedding photography and the types of couples that you work with?
My style is very natural, candid and unobtrusive. I don't like to stage photos, I simply capture the day as it happens. I feel like this way, I am able to capture real moments and emotions – and that is what is most important. For the same reason, I don't like to do too much post-processing on each image. Rather than taking something real and making it look almost completely different, I like to bring out the best of what is already there – quick lighting adjustments, boosting colours and fixing the odd spot or two.
I'm very lucky, because the couples I have had the pleasure of working with so far have really cared about the photos – rather than just having a photographer there because they feel they have to. This really matters to me, and it makes all the difference to the end result. It's also so much more rewarding, after a long day of shooting and then hours and hours of editing and putting together the final package, to receive wonderful messages about how much they really love the images and how you captured the day perfectly, and know that you have truly made the couple happy.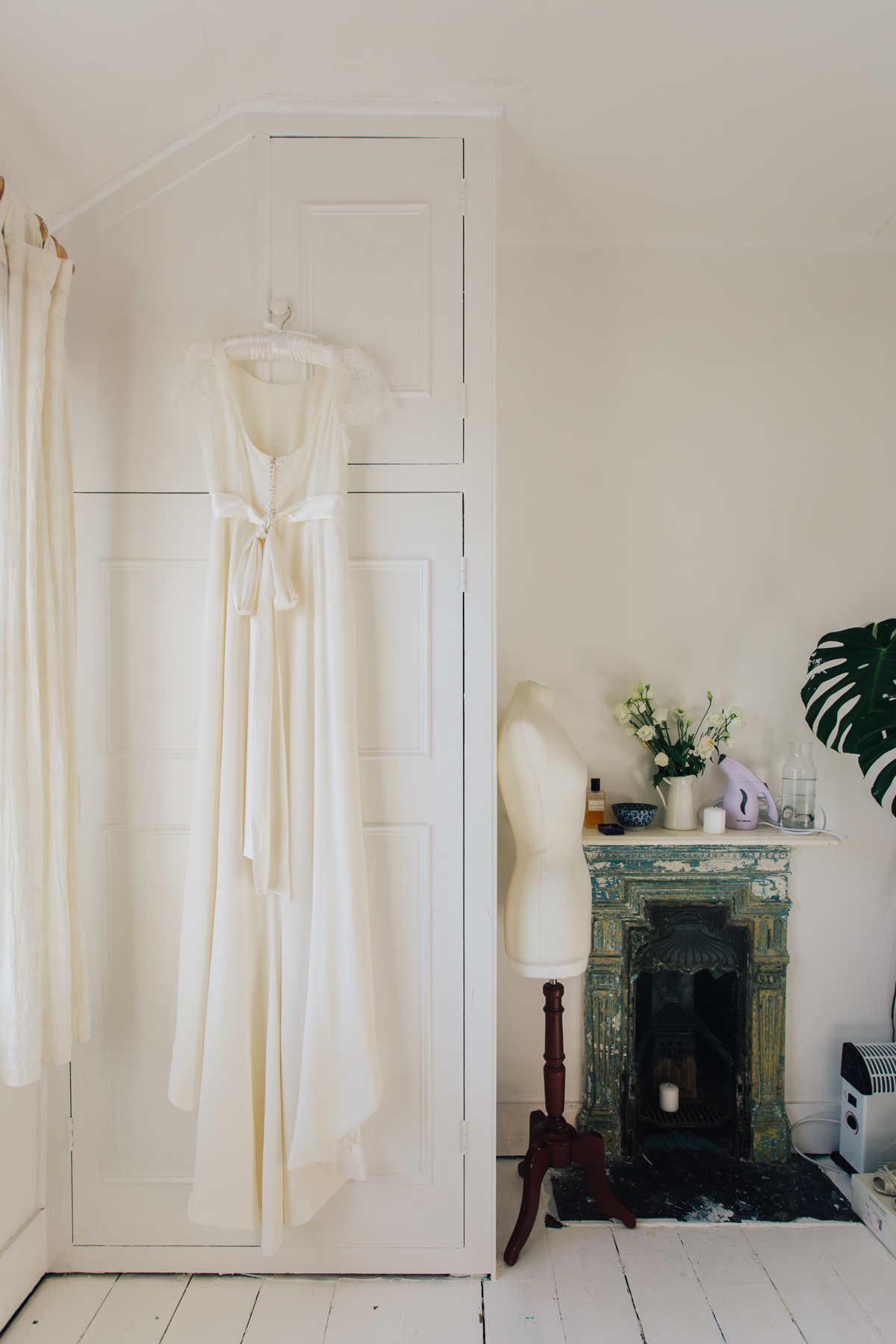 What should couples expect from their wedding photographer?
Each wedding photographer is different. We have different styles, different equipment, and different ways of working. The most important thing you can do is establishing all expectations at the very start of the process before any contract is signed. You don't need any more wedding-related hiccups during such a stressful time of planning, and you certainly don't want to be left disappointed with your wedding photos because you were expecting something that you didn't receive because it wasn't discussed with your photographer.
One thing you shouldn't expect from your photographer is any kind of psychic ability! If you want a specific shot, or plenty of photos of a particular family member, you have to tell them. You have to set out what you're looking for at the very beginning. And just because a photographer doesn't advertise a particular product, doesn't mean they can't provide it. For example, many photographers these days provide the final photos on a disk or USB – this doesn't mean they can't give you an album, if that's something you want. Just ask!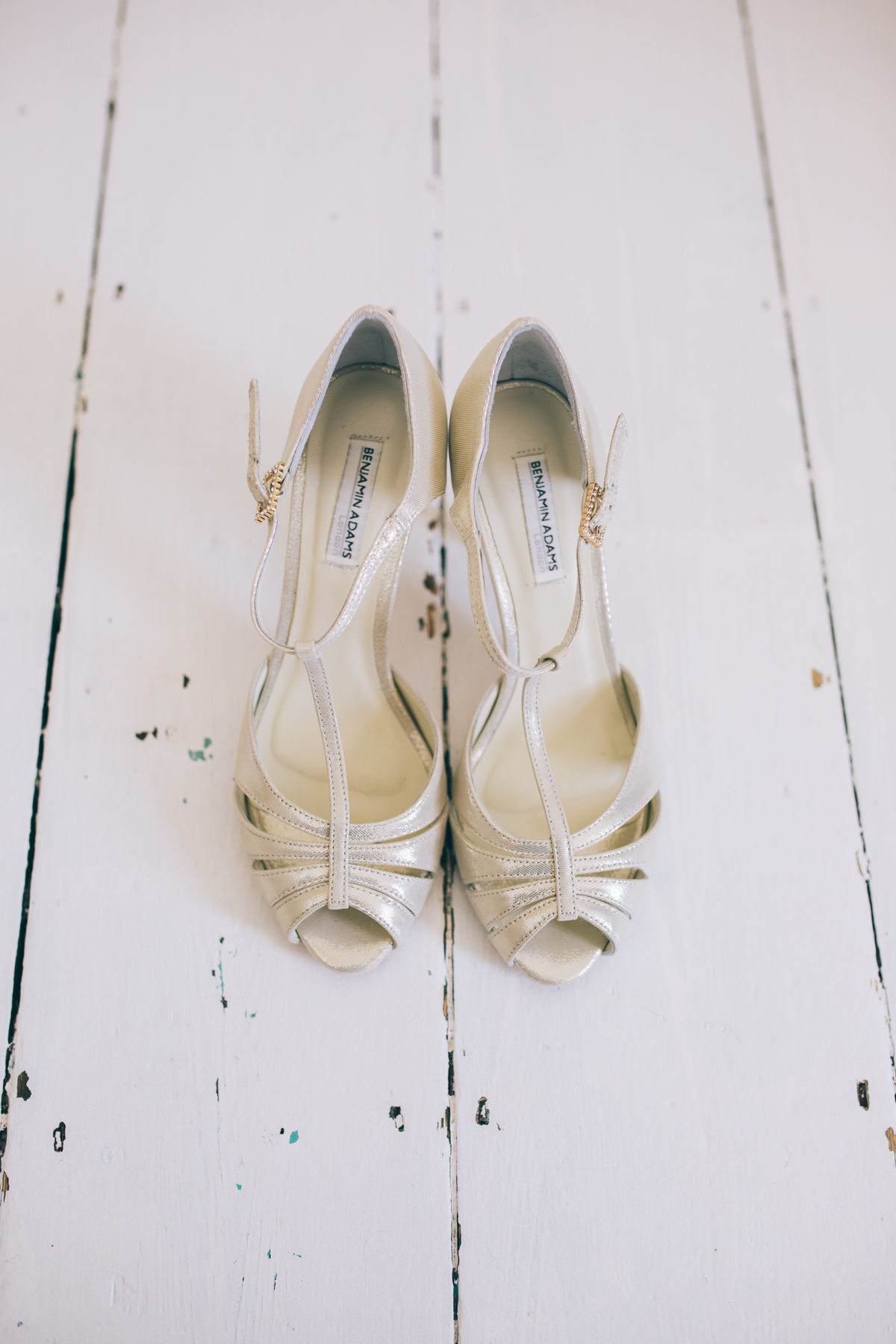 Are there any 'must have' wedding photographs in your opinion?
There are so many important parts of the day to capture, from the first kiss at the ceremony to the first dance at night. But couple portraits will always be my favourite moment to photograph. It's the first time all day that the newlyweds get a chance to just be together and enjoy some time alone away from the excitement for a little while, and this alone produces some naturally beautiful shots.
And because I couldn't just pick one – another of my favourite photographs is when the groom turns around at the end of the aisle and sees his bride. Whether there are tears, or just a big smile – that look is priceless.
How do you feel about 'unplugged' weddings?
'Unplugged' weddings are a photographer's dream! There is nothing more frustrating, when standing at the end of the aisle trying to capture the moment the bride walks in, than having your view blocked by half the guests on their phone cameras (or worse – iPad's!) who are trying to get the exact same shot!
I mean, what would you rather have: a professional set of entrance shots in high quality with no arms in the way; or some blurry, wonky phone pictures with rubbish light that you can't print at a decent size because of lack of quality? It's a no-brainer in my opinion! A guest's phone pictures will never be as good as the professionals – so kindly ask your guests to pocket their devices for such an important moment and I'm sure they'll happily oblige.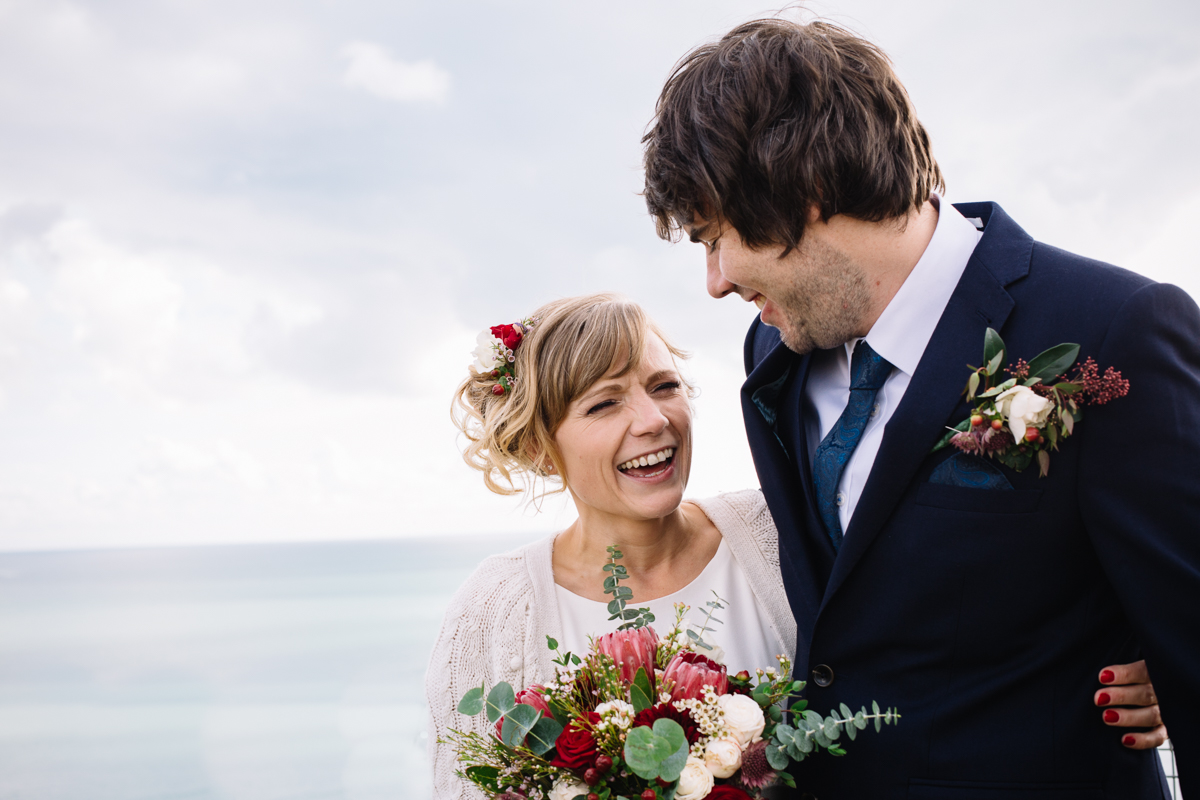 What makes a perfect wedding photograph?
So many things contribute to the "perfect" wedding photograph including subject, lighting, backdrop etc. but probably the most important element is to capture the natural moments. When the couple is completely unaware of the camera and they're just enjoying their day. Perhaps grabbing some rare time alone during couple portraits, or in a moment of great laughter amongst friends and family. These are my favourite shots to capture, and my style largely leans towards this documentary approach as opposed to staged or posed photos.
Is there anything else you'd like to share with our readers?
One last thing I would say, is don't forget to enjoy the big day! It might sound obvious, but you'll be shocked at how quickly it actually goes. Almost every couple I have worked with has mentioned this effect when I've said goodbye at the end of the night.
All the planning involved (sometimes a few years worth) and all the stress as the wedding date draws closer, it all comes down to one day. Sometimes, things don't go exactly to plan. This can be frustrating on such an important day, but don't let the little things ruin all that happiness – at the end, you'll probably sit back and realise it wasn't really a big deal. And of course, no matter how fast the day passes – you'll always have the photos to look back on!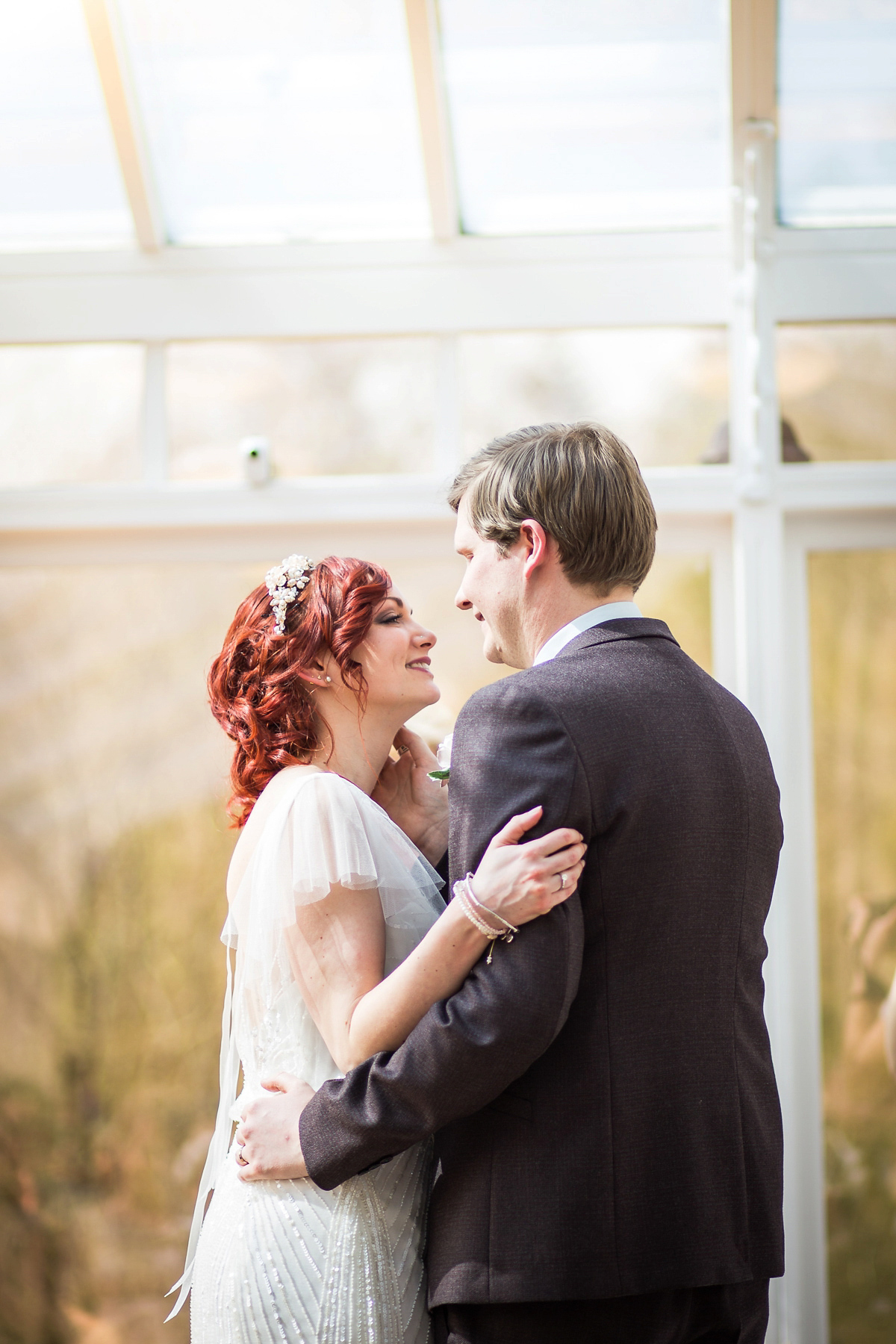 Shelby, I can't thank you enough for taking the time to answer these questions – there's so much amazing advice in there, wherever you are in your wedding planning journey. I hope you're now even more excited for your once-in-a-lifetime wedding photographs!
Wedding photography from Shelby Ellis starts from £995 for full day coverage including unlimited hours wedding day coverage, pre-wedding consultation, edited images on a USB with full printing and sharing rights, a password protected online gallery and 10 6×4 prints. You can also add in an engagement shoot if you like! For more information about Shelby's pricing, just click here.
To find out more about Shelby, view her portfolio, read her lovely testimonials, do take a look at her beautiful website. If you'd like to contact Shelby to check her availability for your wedding or ask any questions, you can do that right here.
Lastly, don't forget to stay in touch with Shelby Ellis on Facebook, Instagram and Pinterest!
Love,
Tamryn x